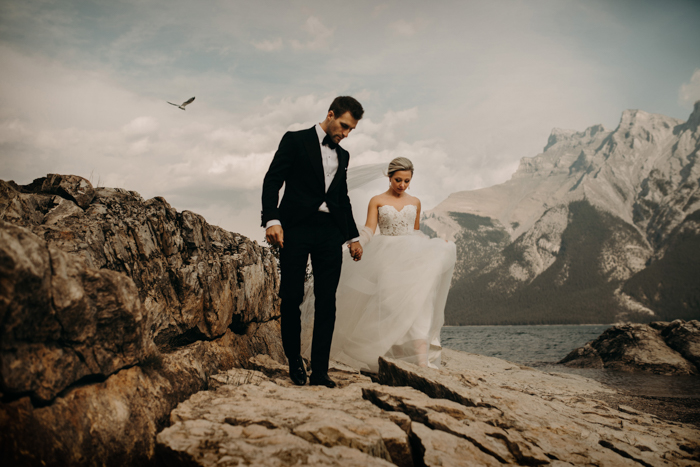 Oh, Banff! Is there a more romantic place to say, "I do," than among the crystal clear waters and soaring mountains of this iconic Canadian resort town? Haley and Brenden's special day at Fairmont Banff Springs was elegant to its core, featuring a classic black, white, gold, and pink color palette, a stunning Hayley Paige gown, and sophisticated details around every corner. The planning team at Locke Wedding Co. helped make the day feel effortless, allowing the couple's fun-loving personalities to shine through the elegant, almost regal design. As for picture-perfect wedding moments, Katch Studios captured them all and then some, making us to feel like we were right in the middle of this epic and romantic celebration!
The Couple:
Haley and Brenden
The Wedding:
Fairmont Banff Springs, Banff, Alberta, Canada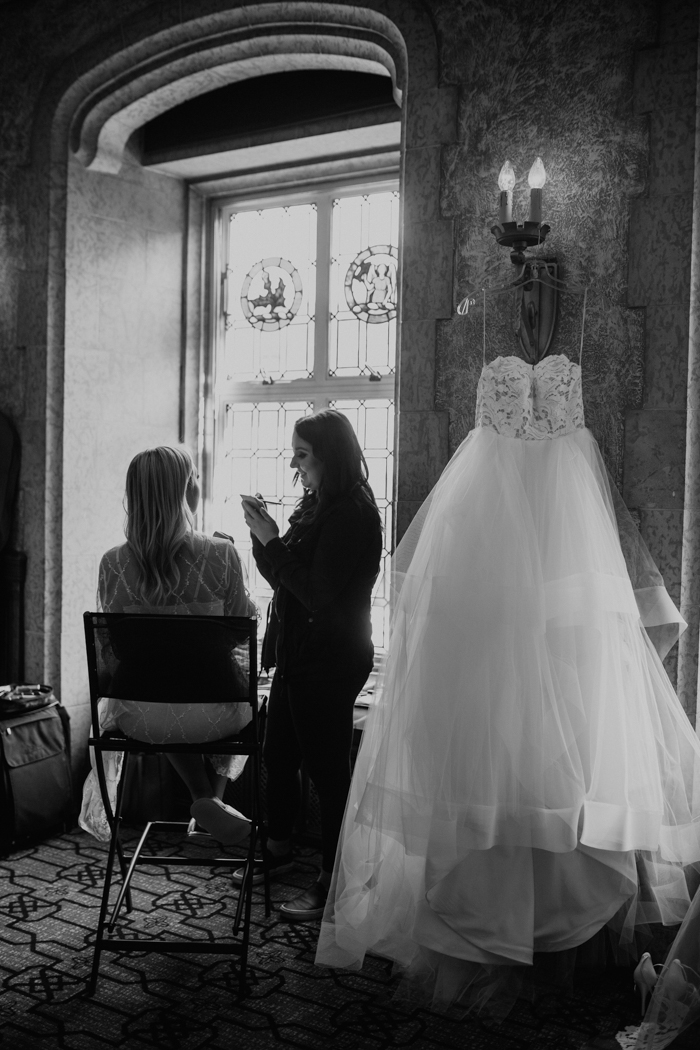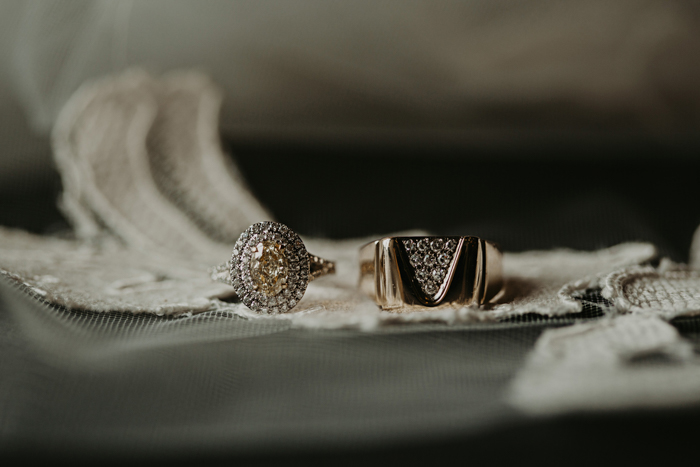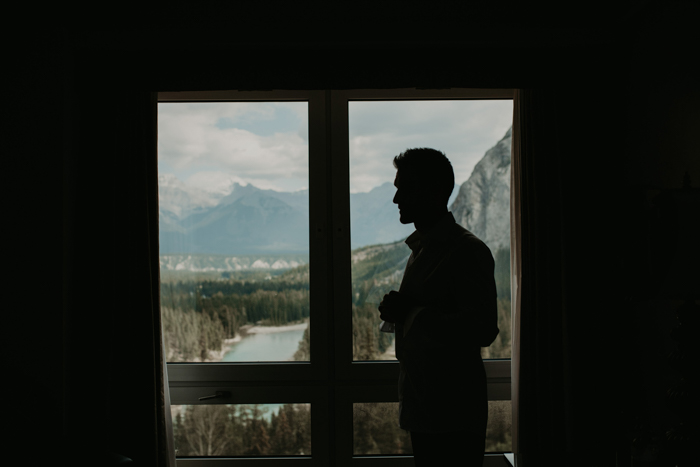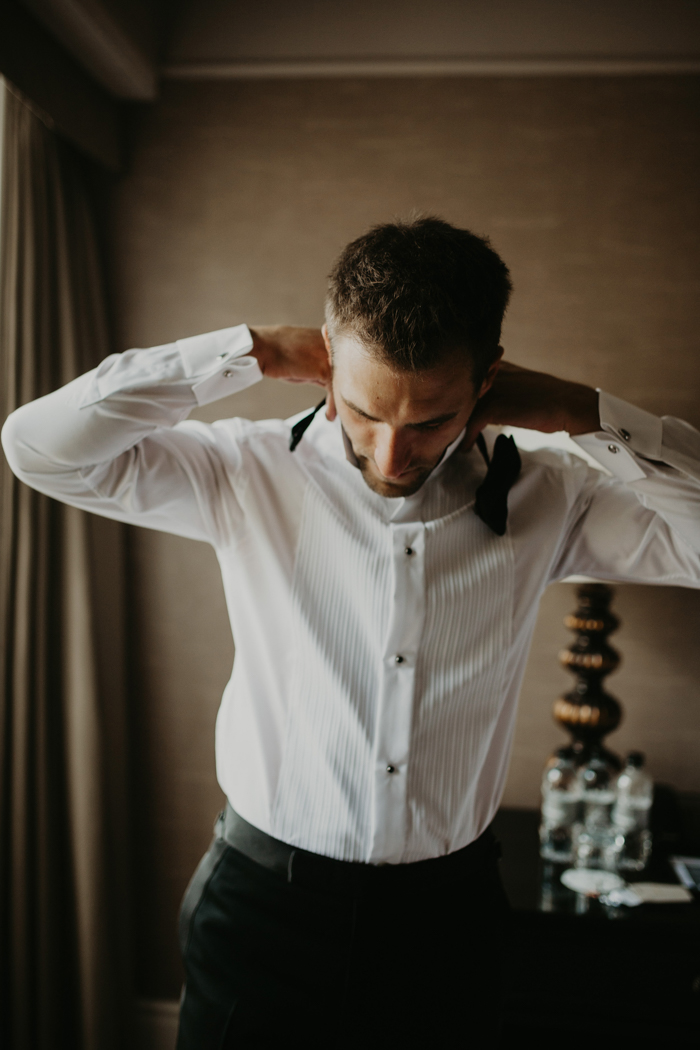 Brenden and I are very indecisive people but we both agreed that finding a gorgeous venue was essential and would help set the theme for the rest of our planning. Also, we really wanted to make sure our guests enjoyed themselves as much as possible so having good entertainment was key. We hired the Barry Shaw Band and they had our guests up dancing and having fun the entire time. Lastly, the food! Brenden and I really wanted elegant and delicious food that would satisfy everyone's tastebuds. The staff at the Fairmont Banff Springs certainly delivered!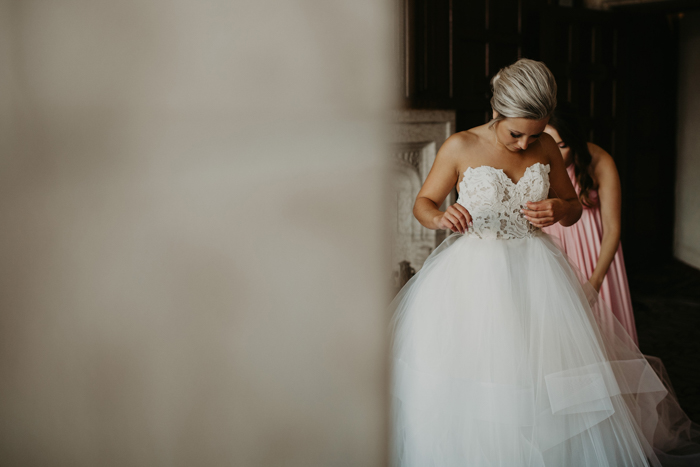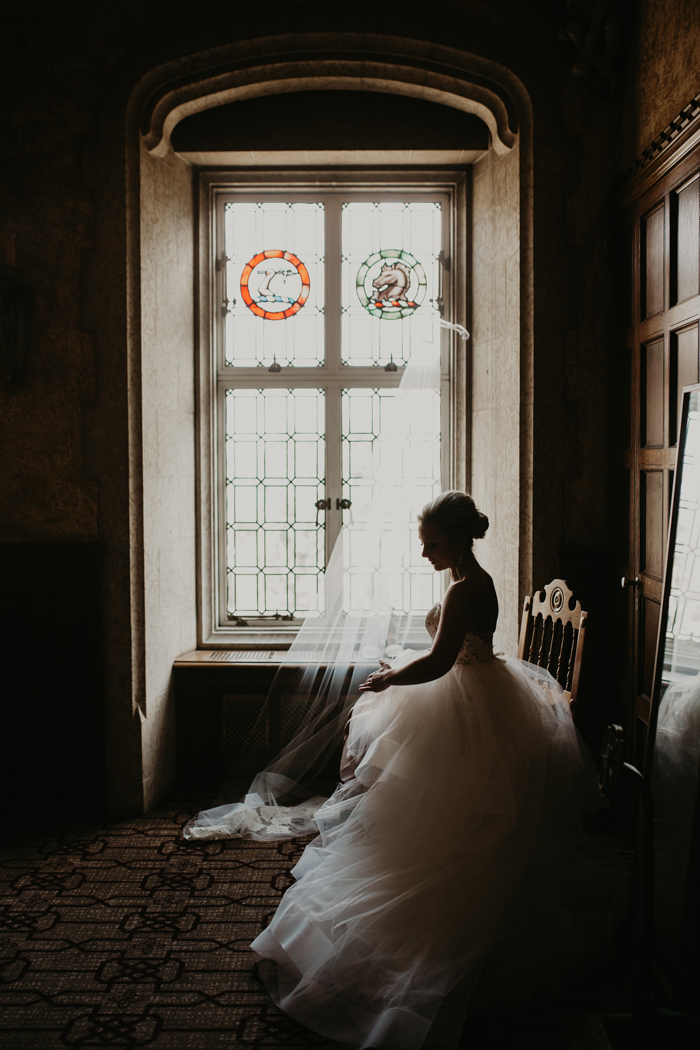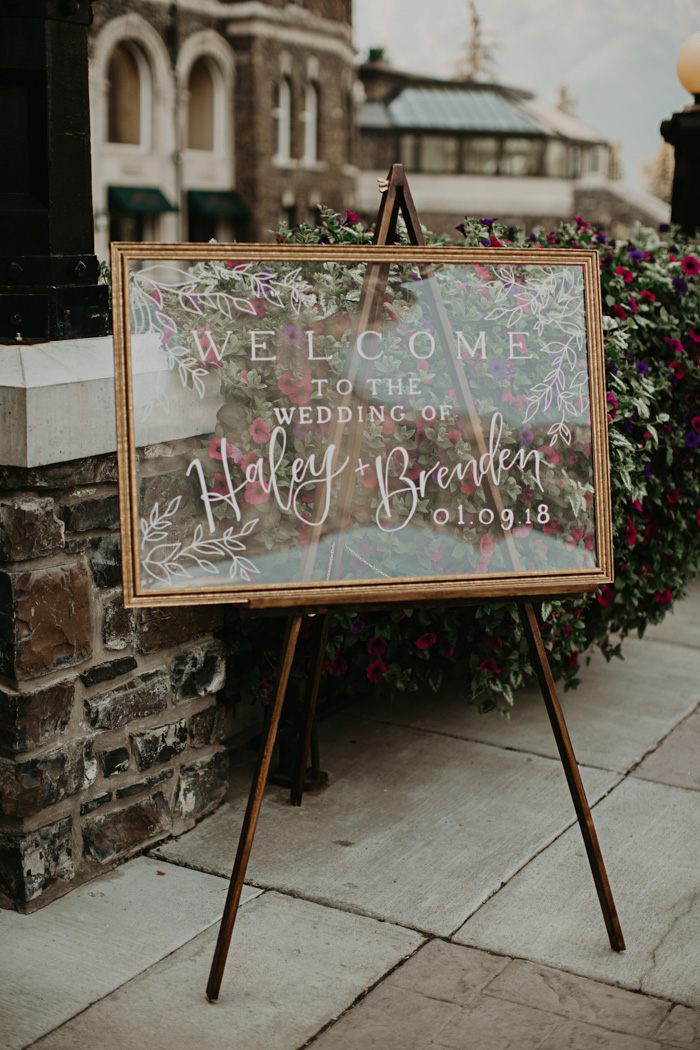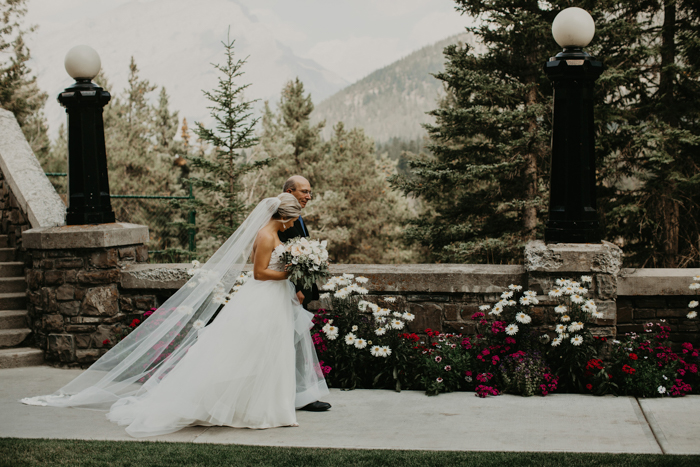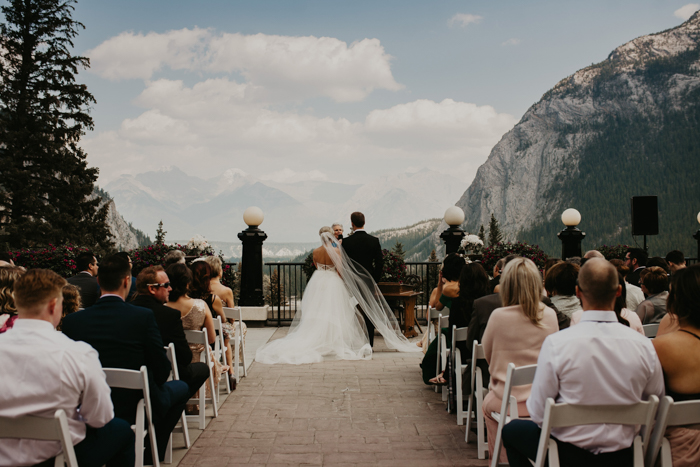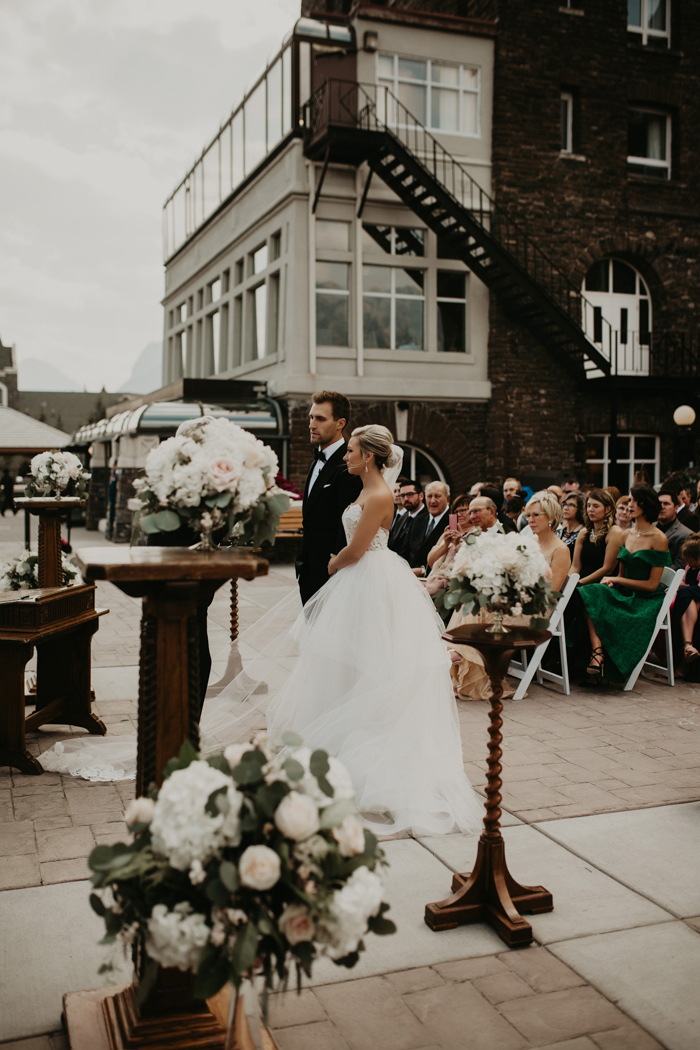 Brenden and I both had similar surprises for one another that shocked us both equally. During the ceremony when we were exchanging rings, I gave Brenden his late father's wedding band. This was a really special moment for Brenden, and he feels so honored to wear it every day. Moments after, Brenden surprised me with a gorgeous wedding band. Up until that point, I was under the impression that we were going to simply use my engagement ring, but he got me good!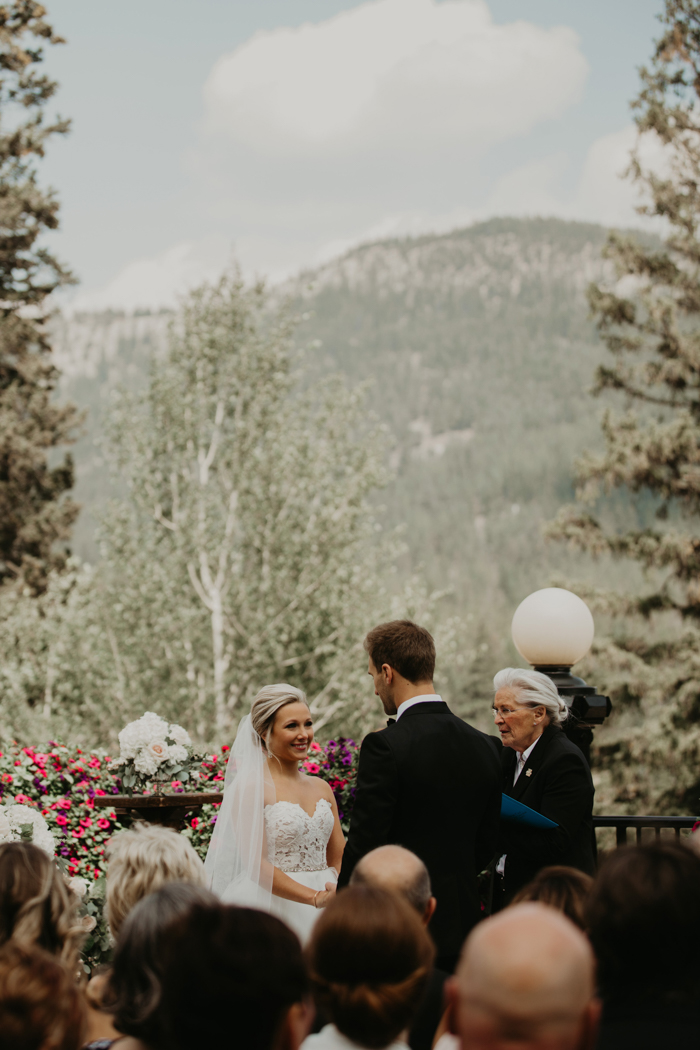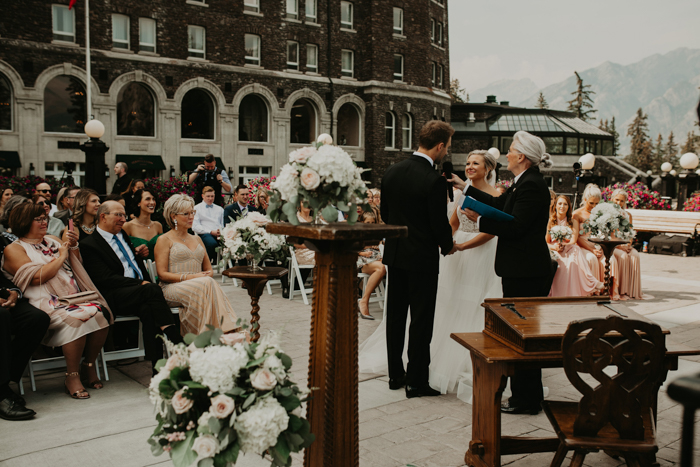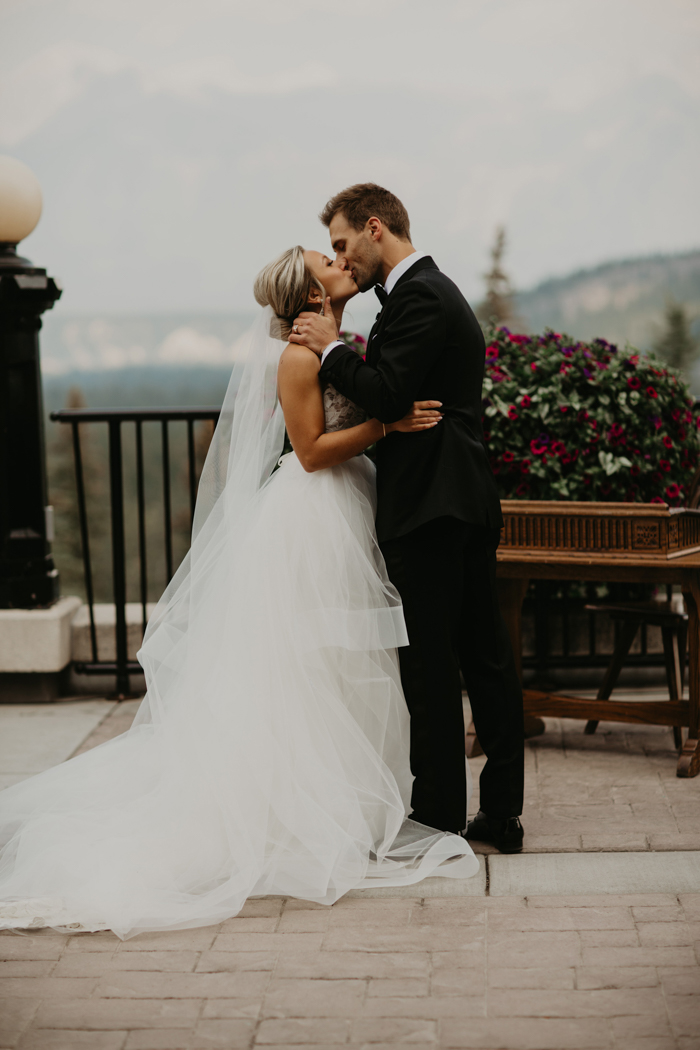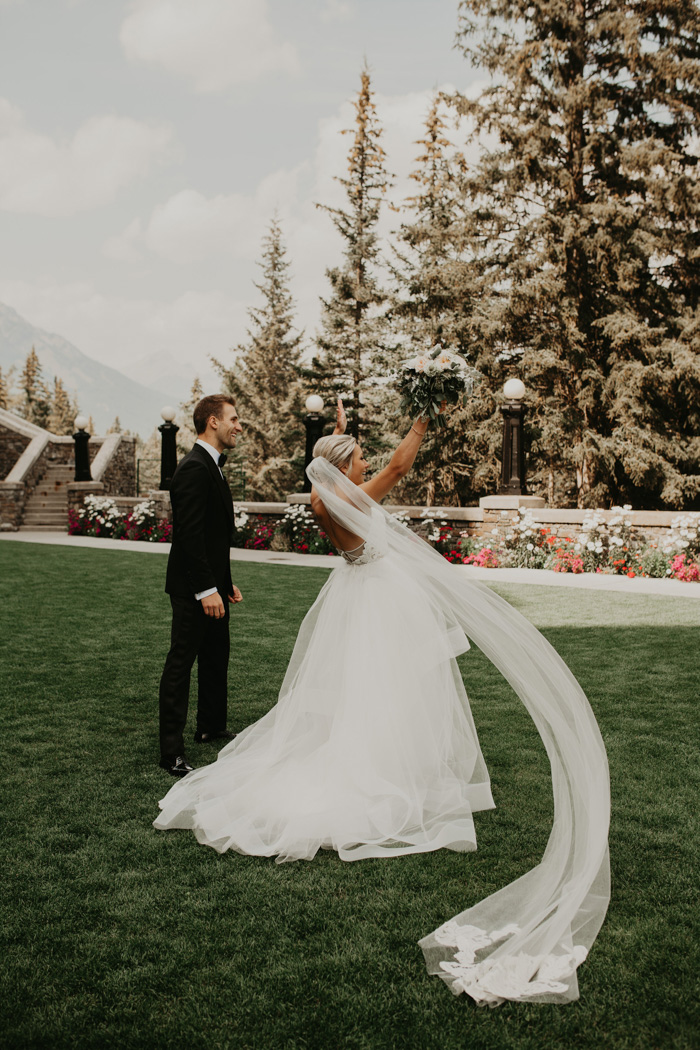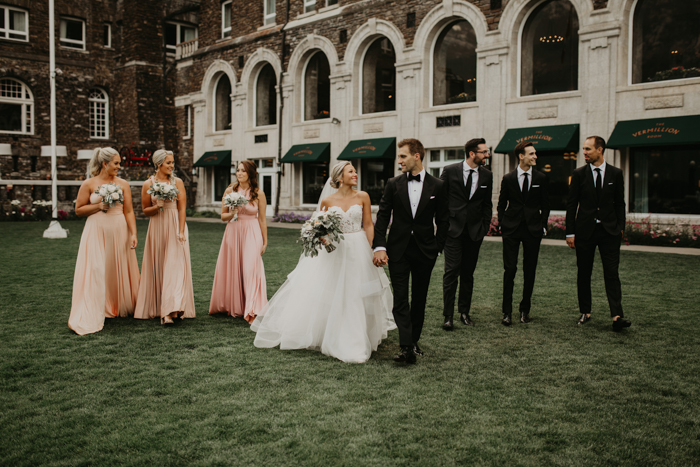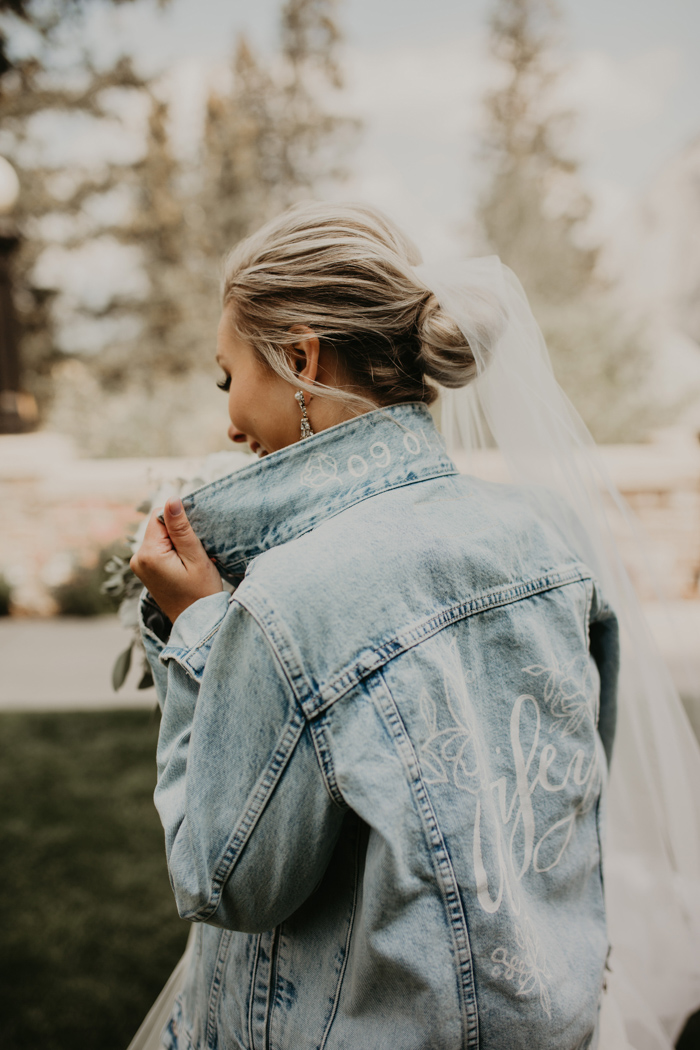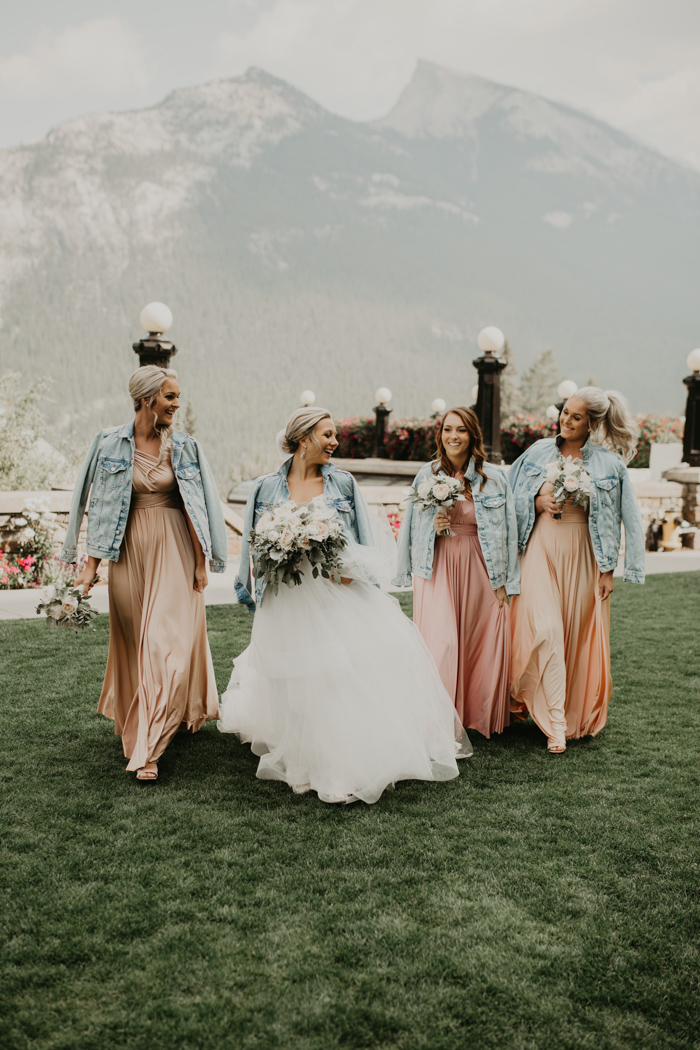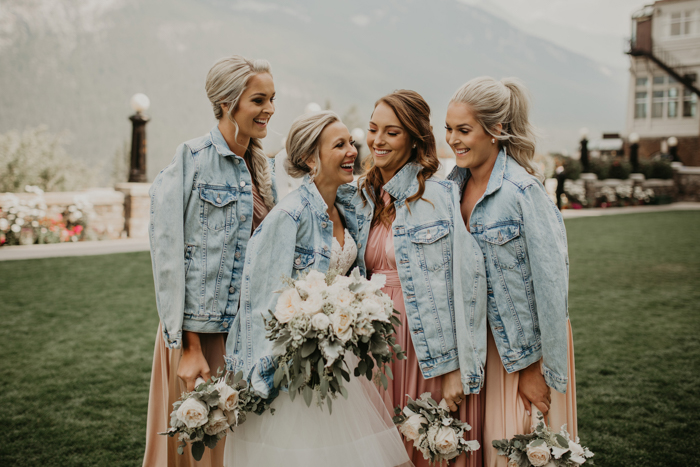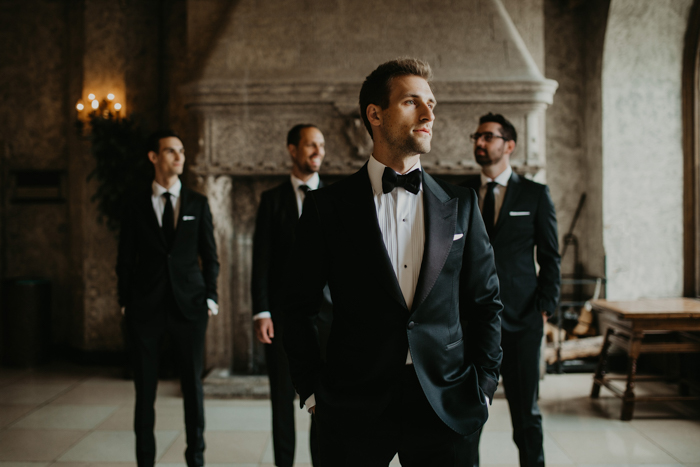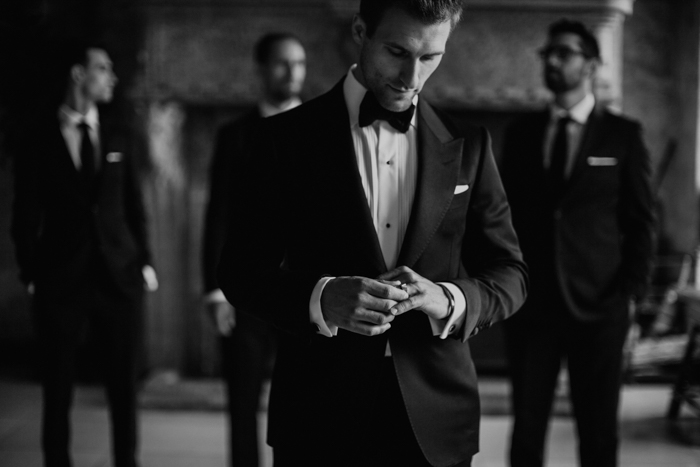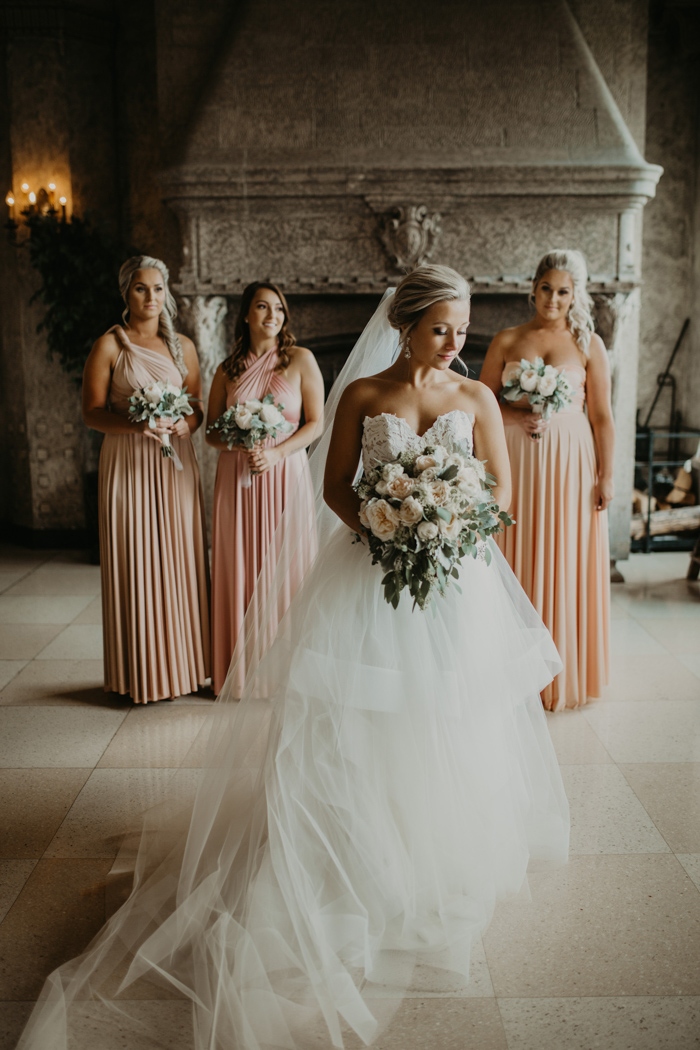 Brenden and I spent a long time deciding on a venue for our wedding. We searched and searched but always had the Fairmont Banff Springs on our list. It wasn't until I was watching another couple's wedding video on the Junebug Weddings website that sold me. It was so magical and had a regal, elegant and classic feel, which was what we were going for.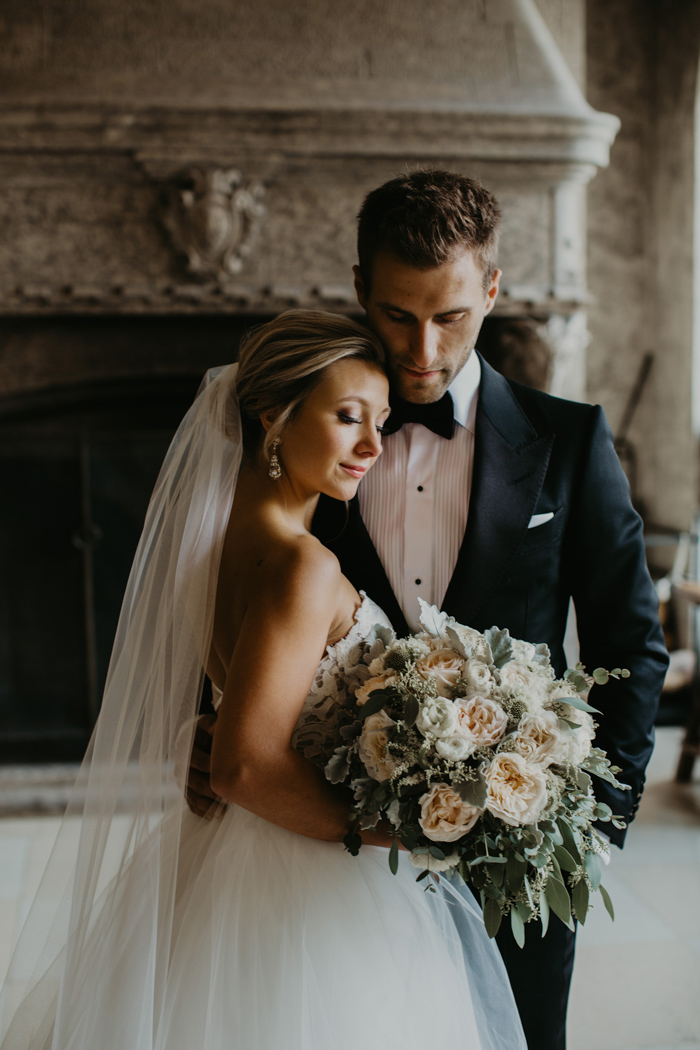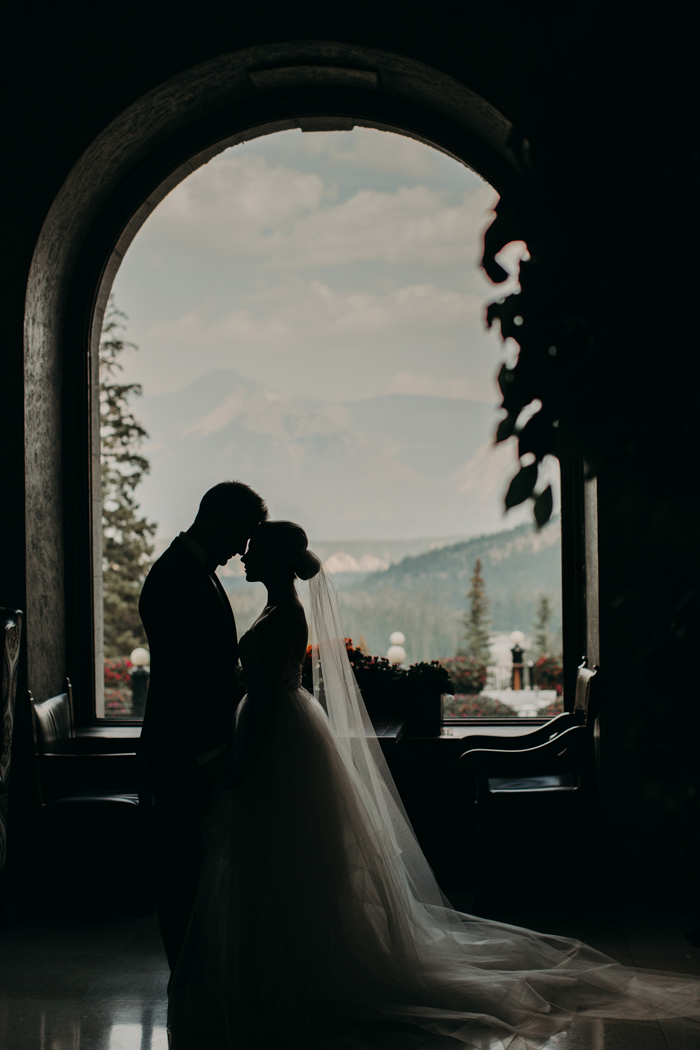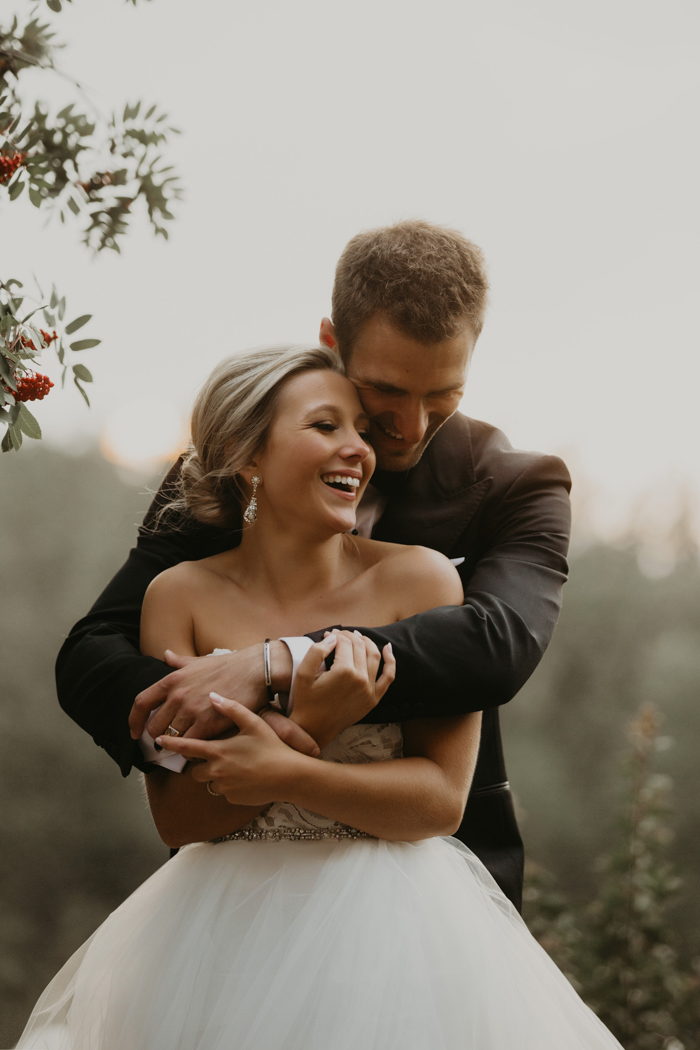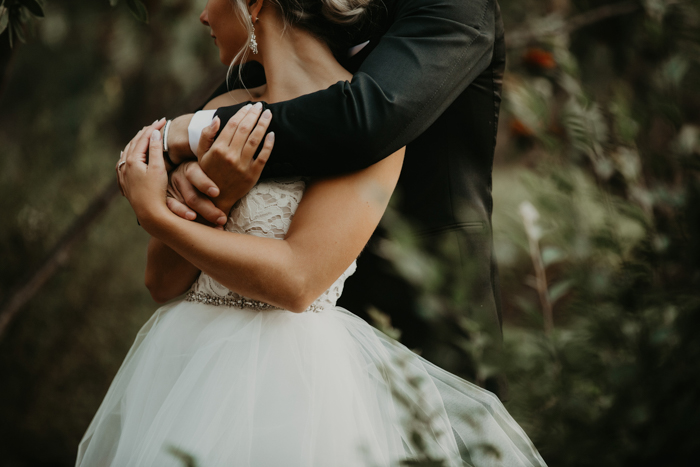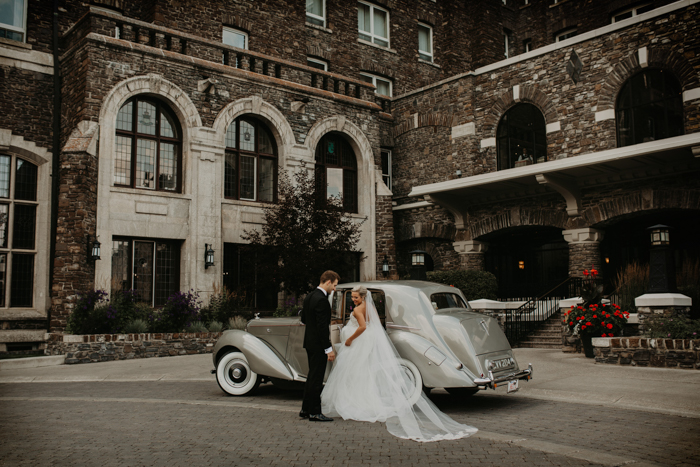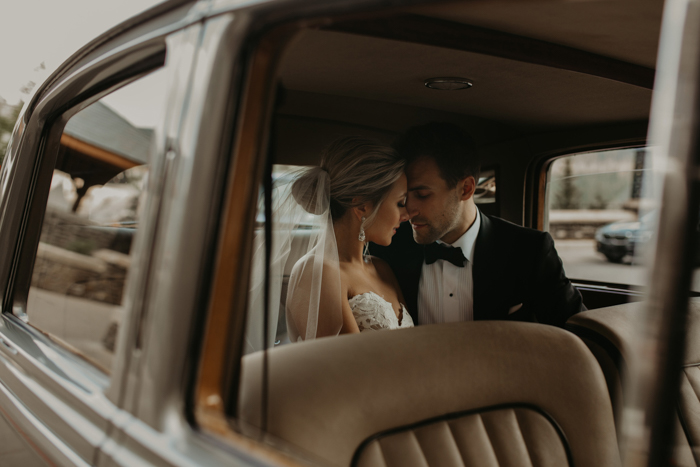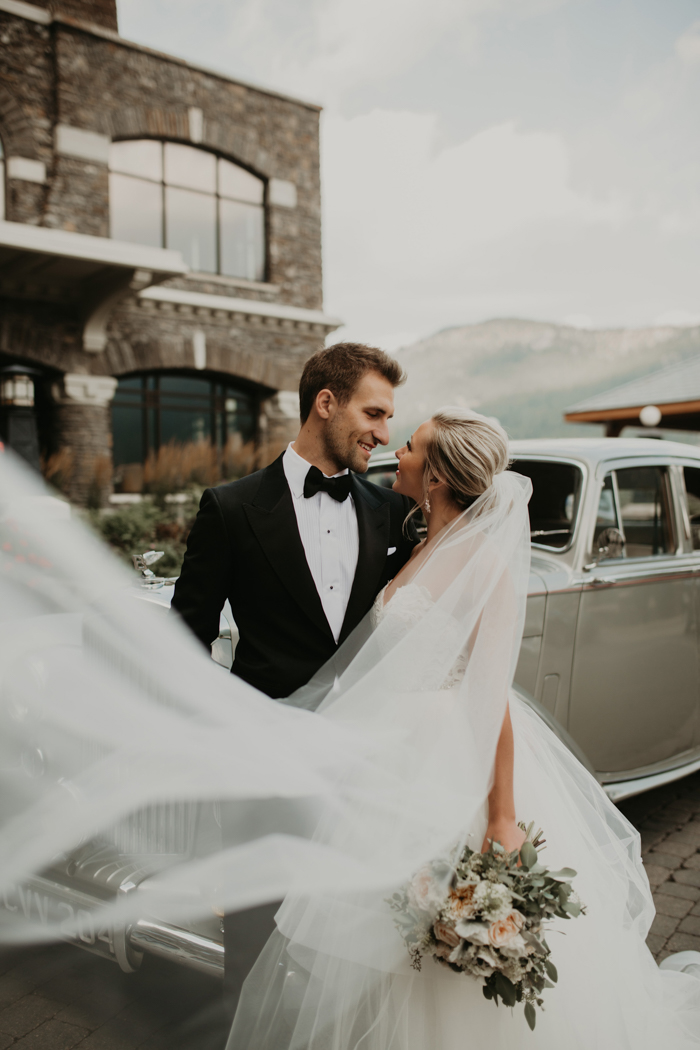 We hired the most incredible photographer to capture our wedding day, that I actually found while browsing the Junebug Weddings website: Kat from Katch Studios. Kat is amazing at what she does, from making both Brenden and I feel so comfortable in front of the camera with her awesome personality and sense of humor to ensuring she got the perfect shot…even if that meant climbing a mountain after just rolling her ankle!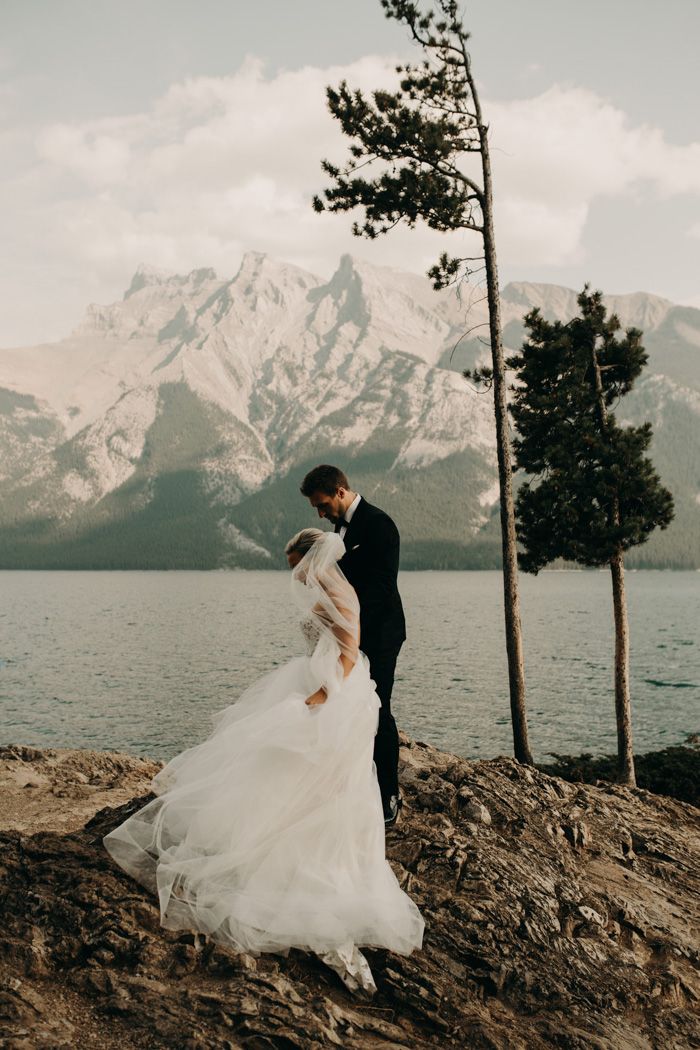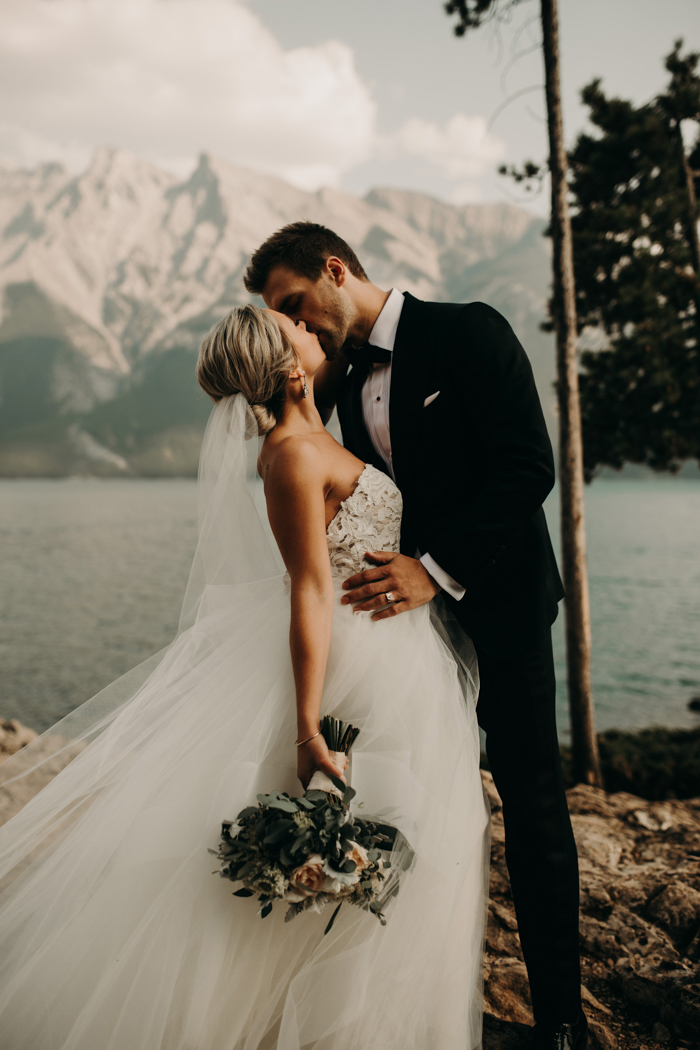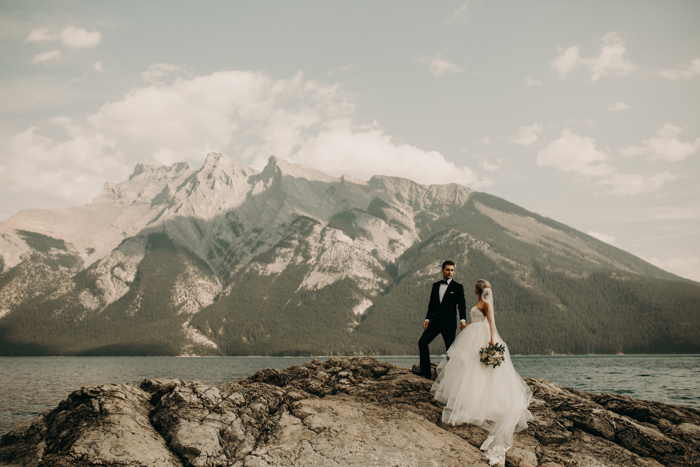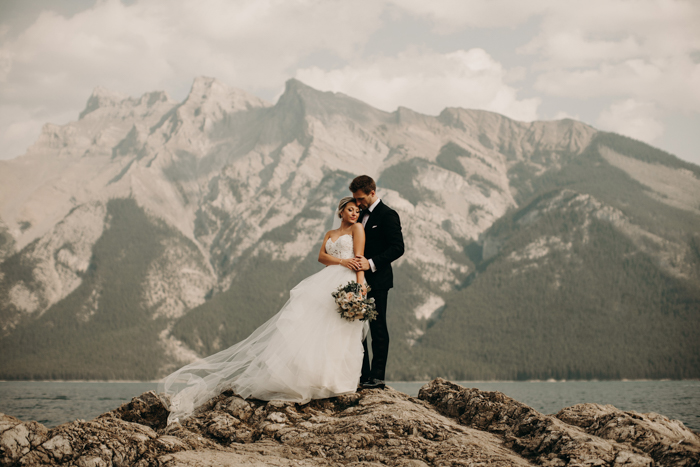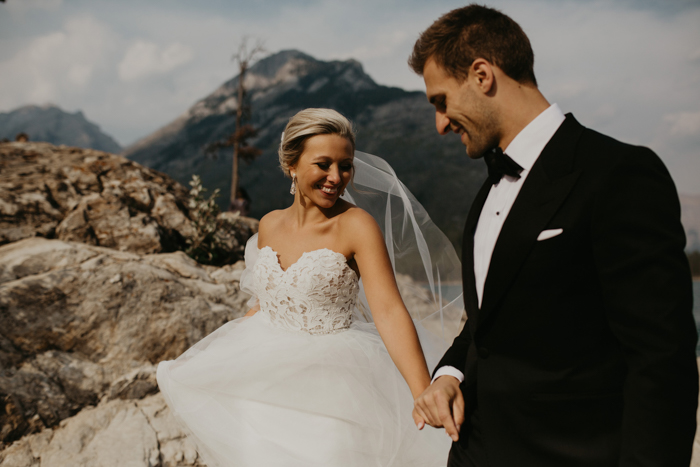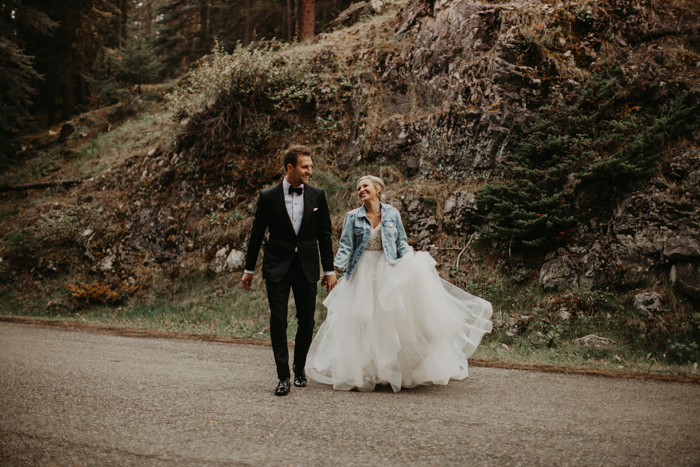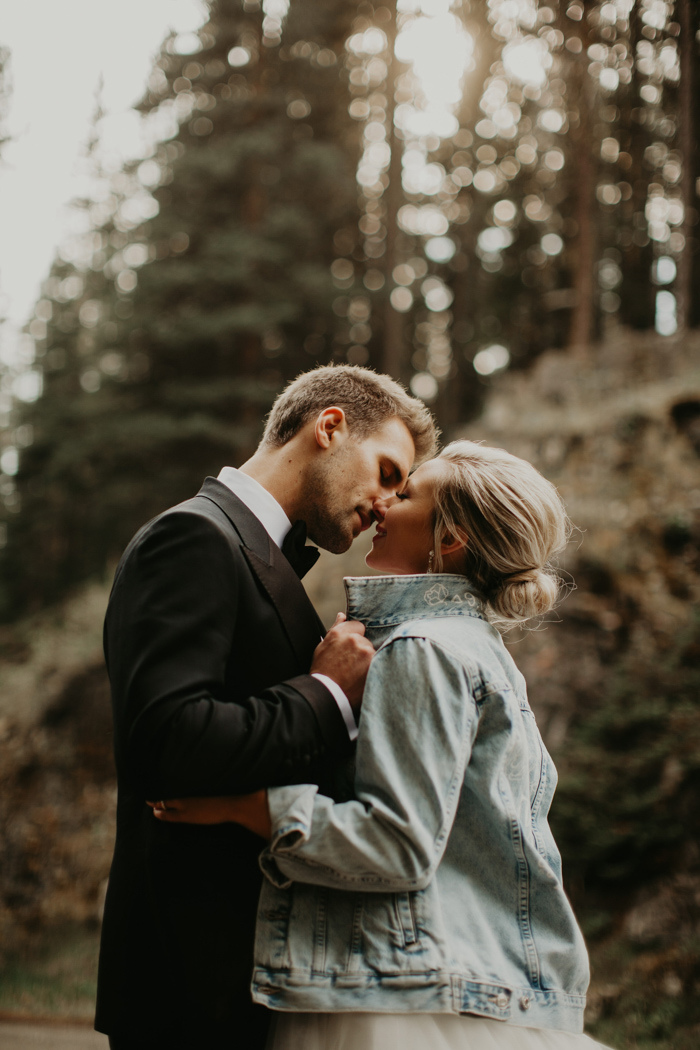 We also hired Parfait Productions to video our wedding, which was money well spent. Justin and Ixchel were so fun and again made us feel so comfortable. It was so amazing to see the final product and witness just how talented these individuals really are. I have watched our video more times than I can count and every time get overwhelmed with the same emotions.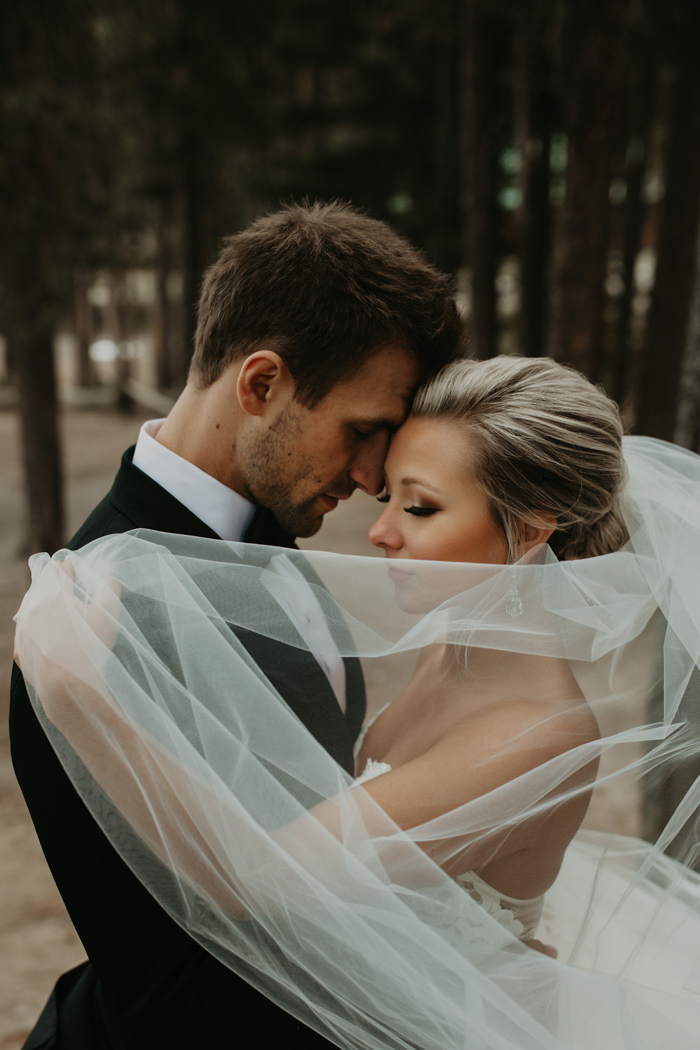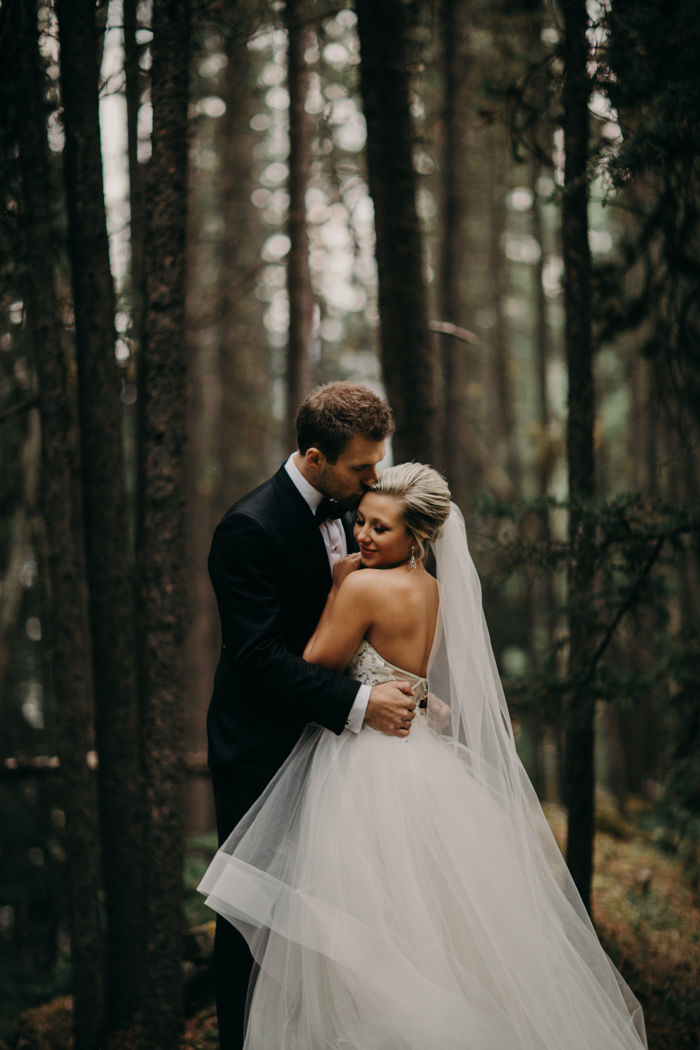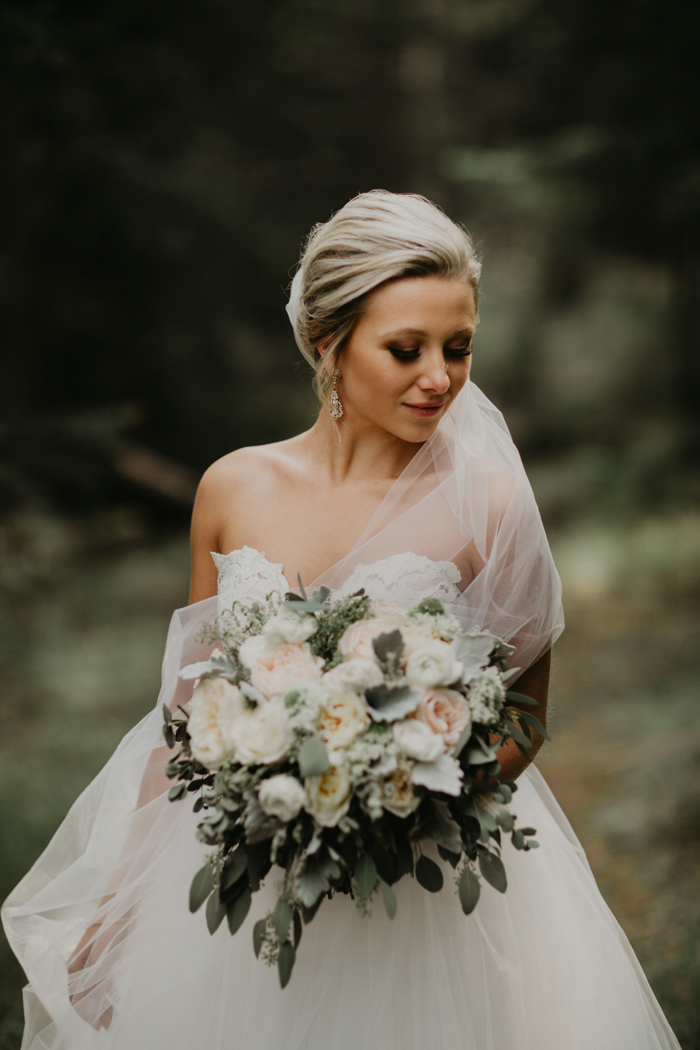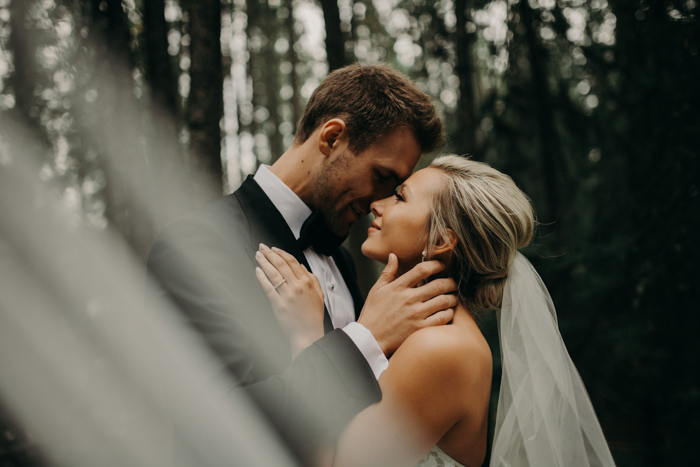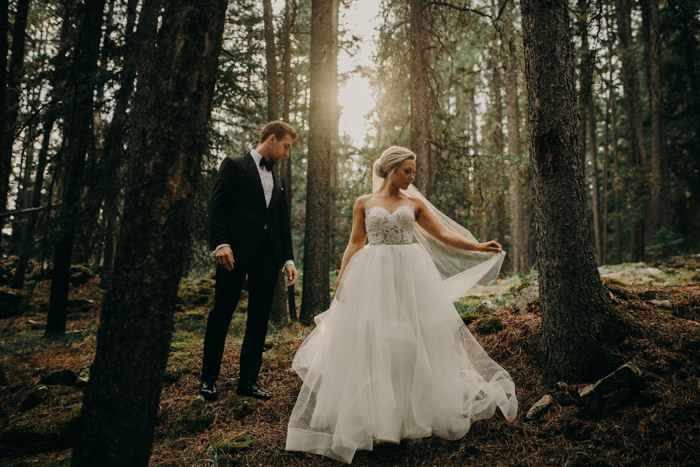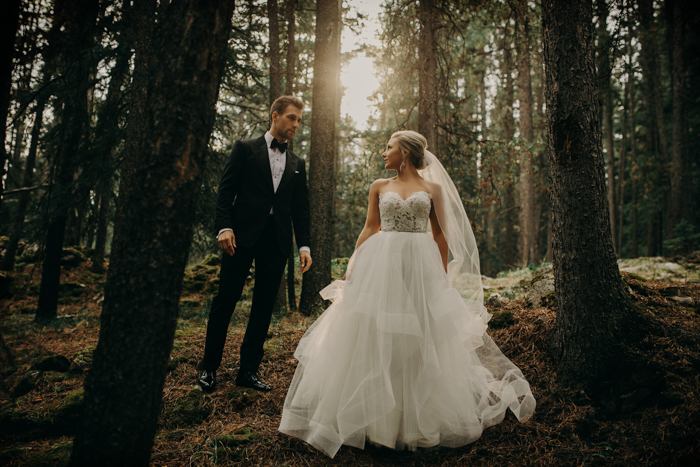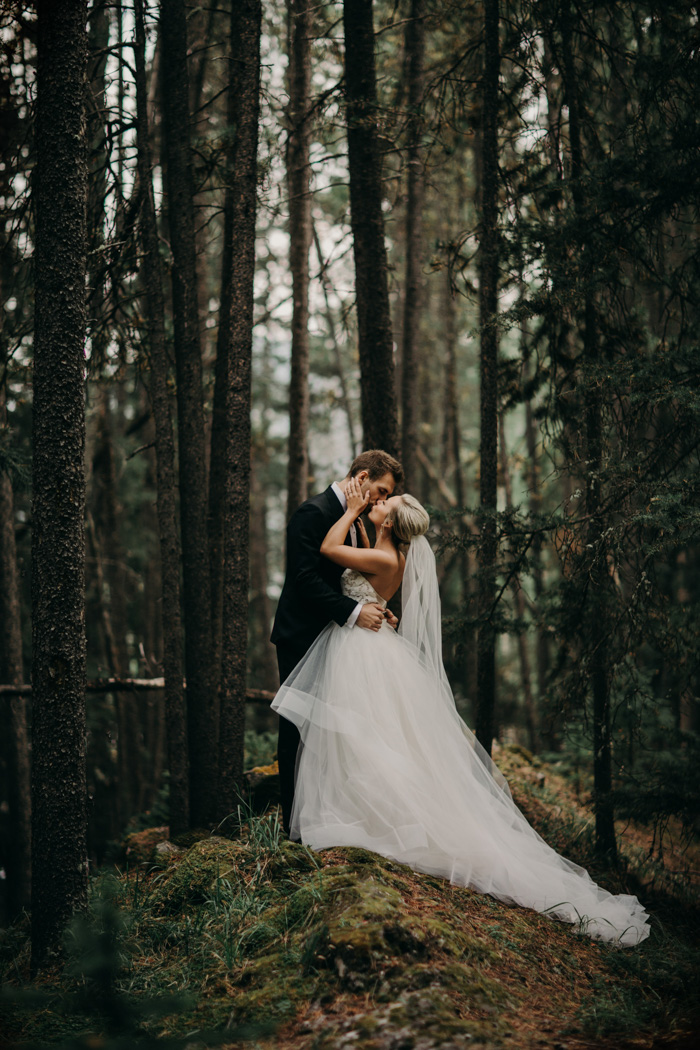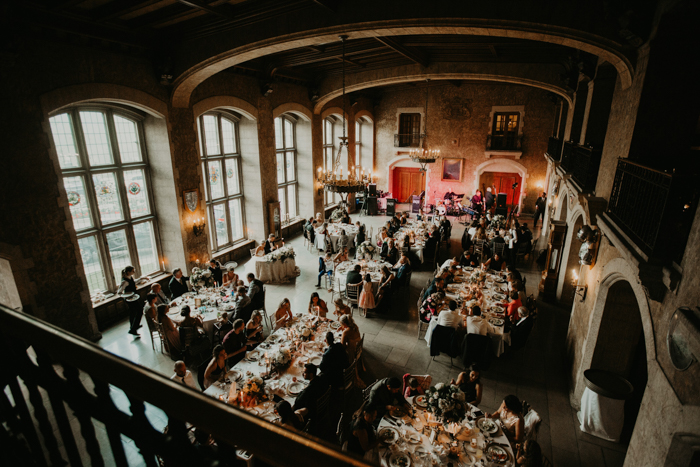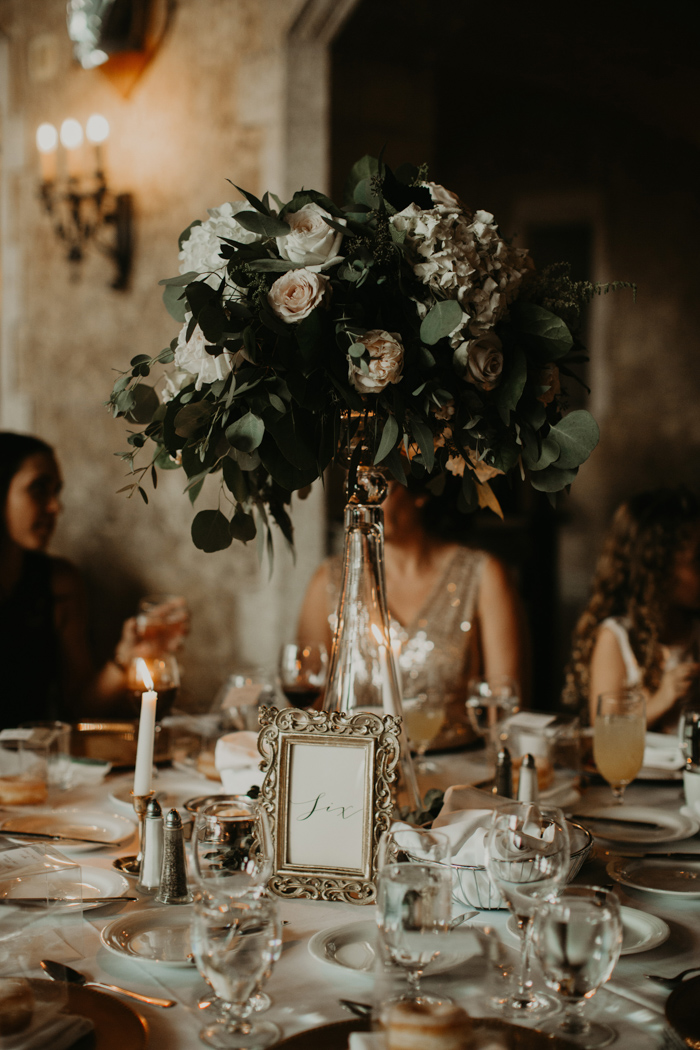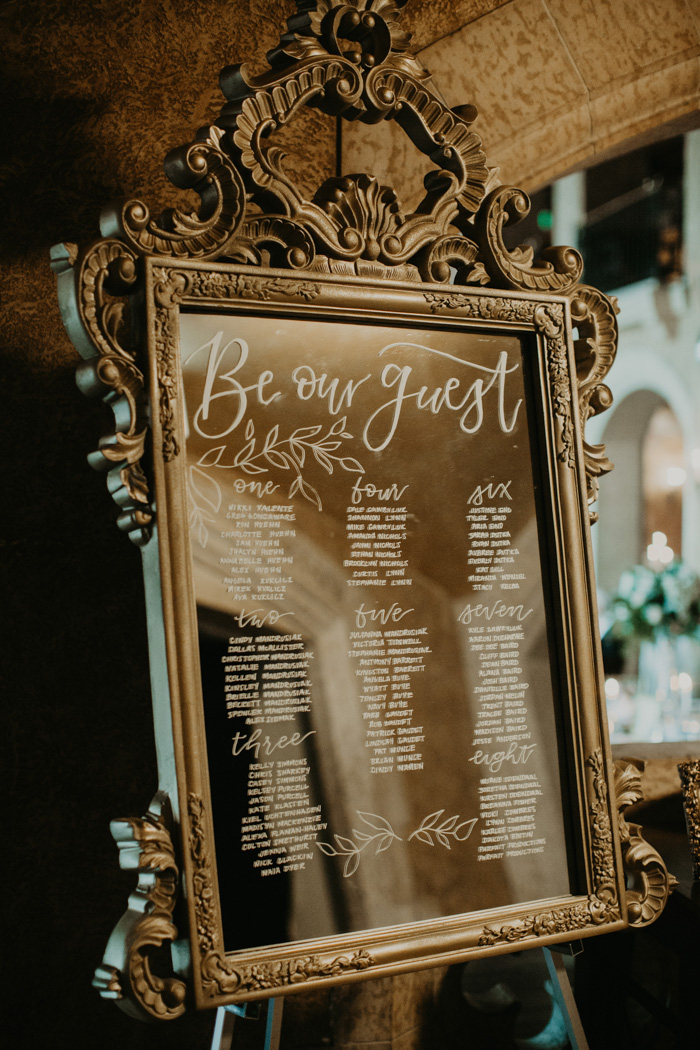 We were really on the fence with giving out favors at our wedding. I always felt as though they were a waste of money and guests usually don't end up taking them. However, Brenden and I are huge doughnut lovers and thought that giving our guests something edible would be a nice added treat. Jelly Modern Doughnuts made us incredible doughnuts with a blush glaze and gold sprinkles to match our colors. I am so glad we decided on this idea because they were delicious and looked great on the tables!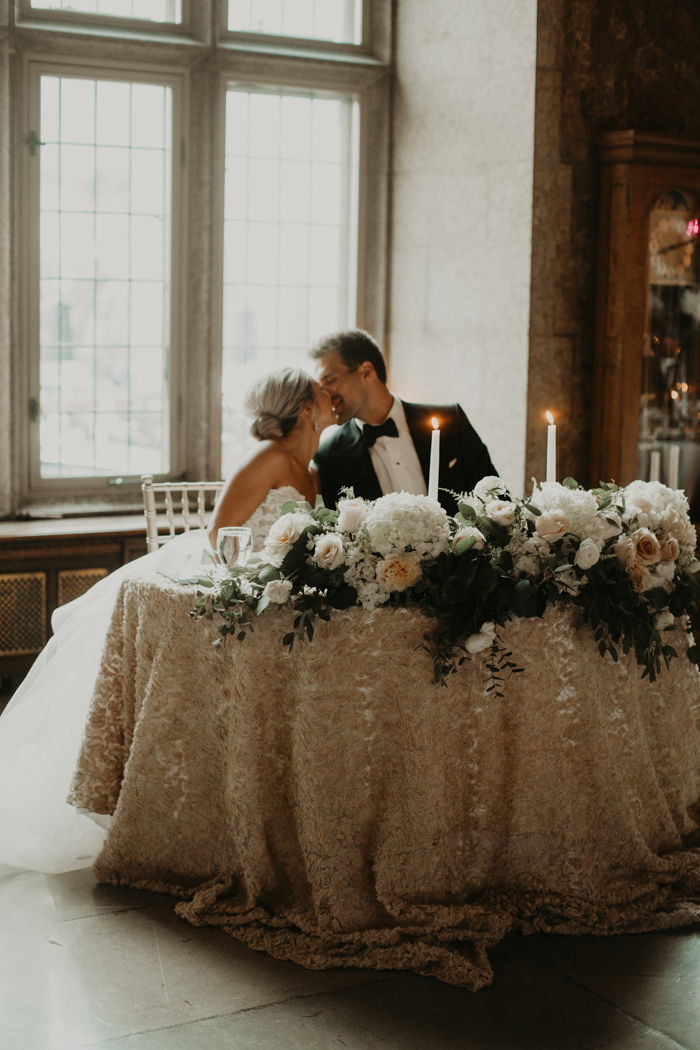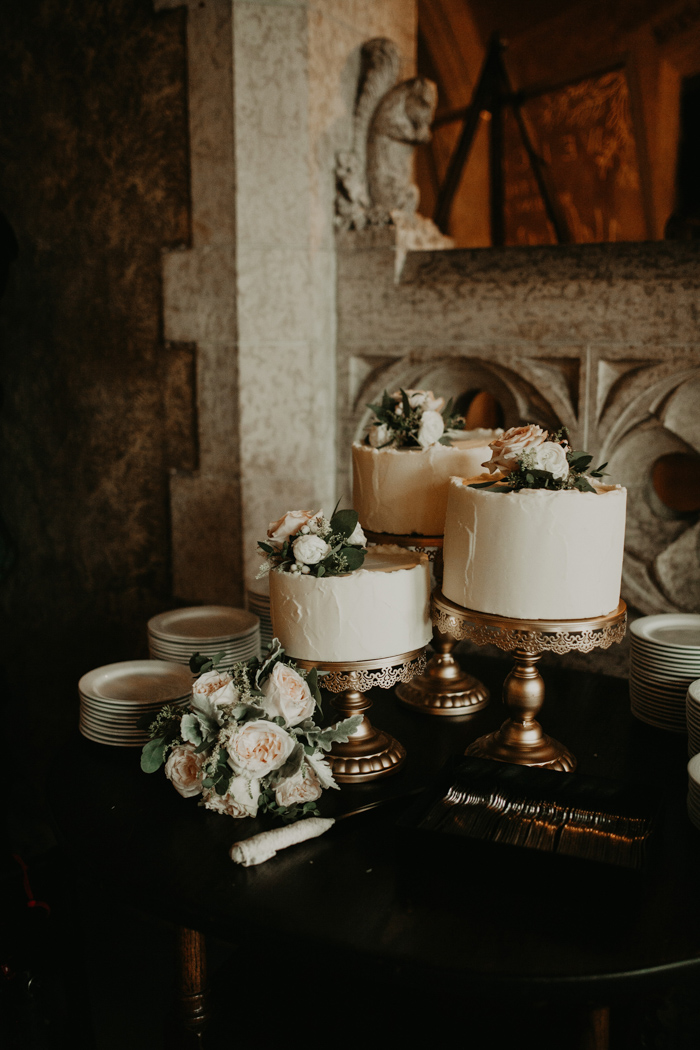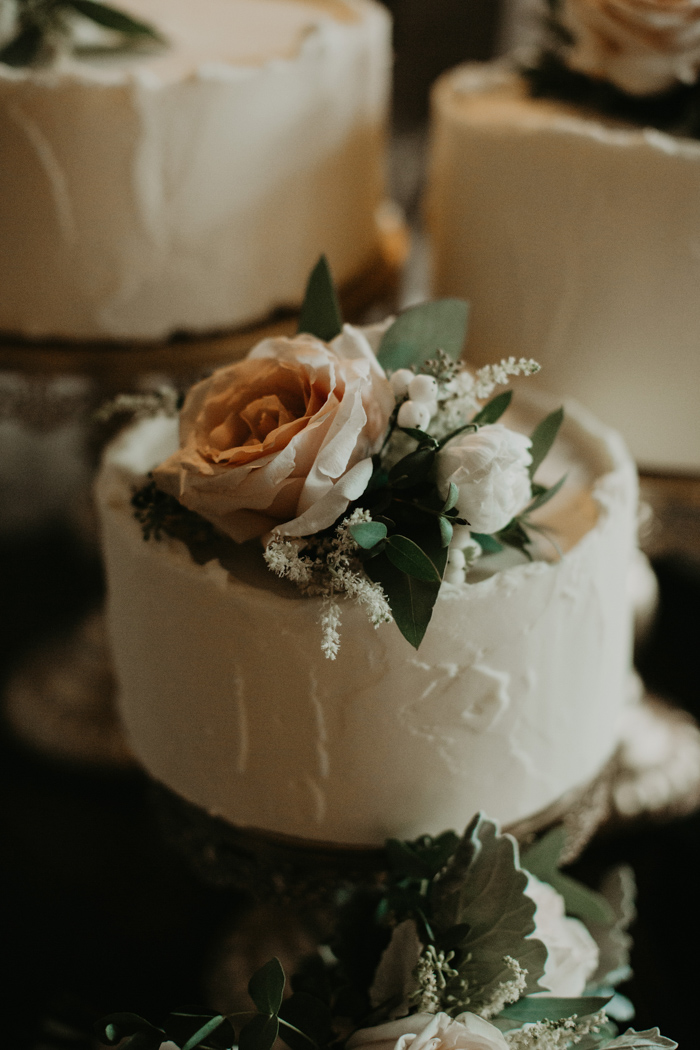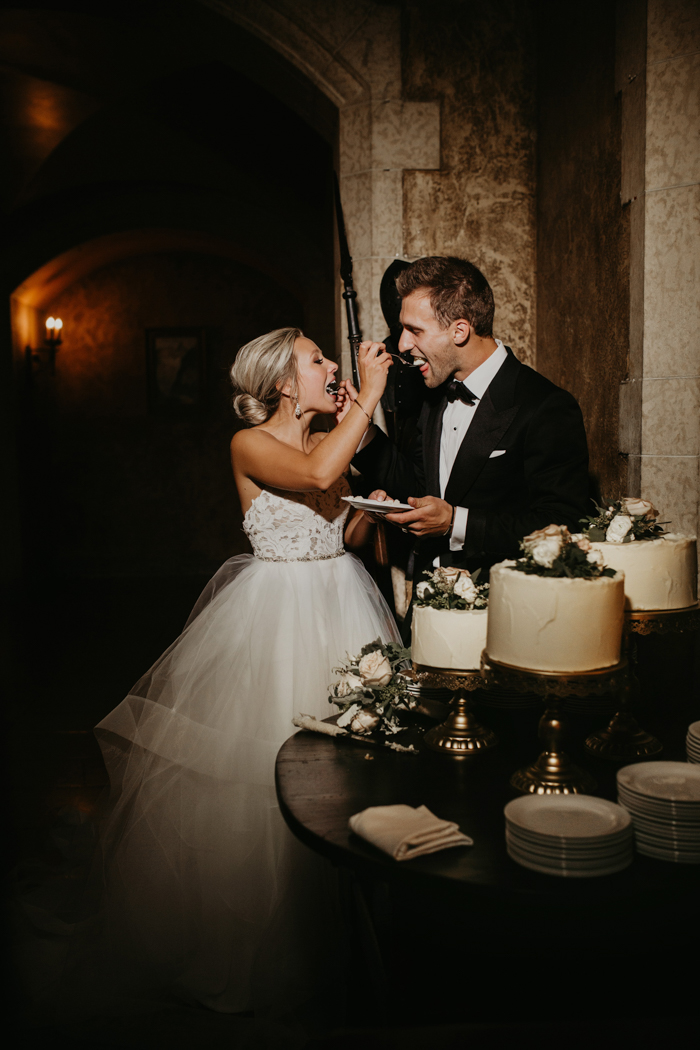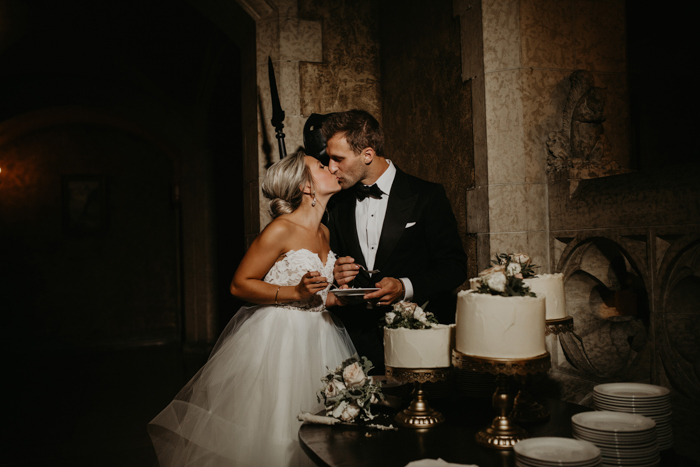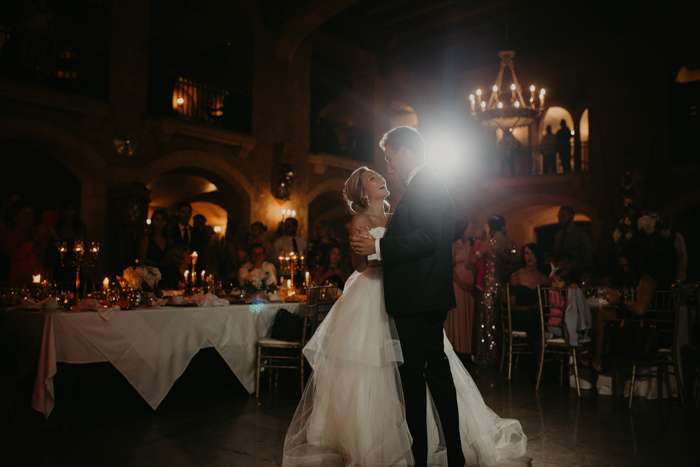 Our biggest congratulations to Haley and Brenden, and an extra special thanks to Katch Studios for sharing this incredible Fairmont Banff Springs wedding with Junebug! Want to see more Banff wedding magic? This bride used her skills as an architect to design an epic balloon installation for her Fairmont Banff Springs wedding!