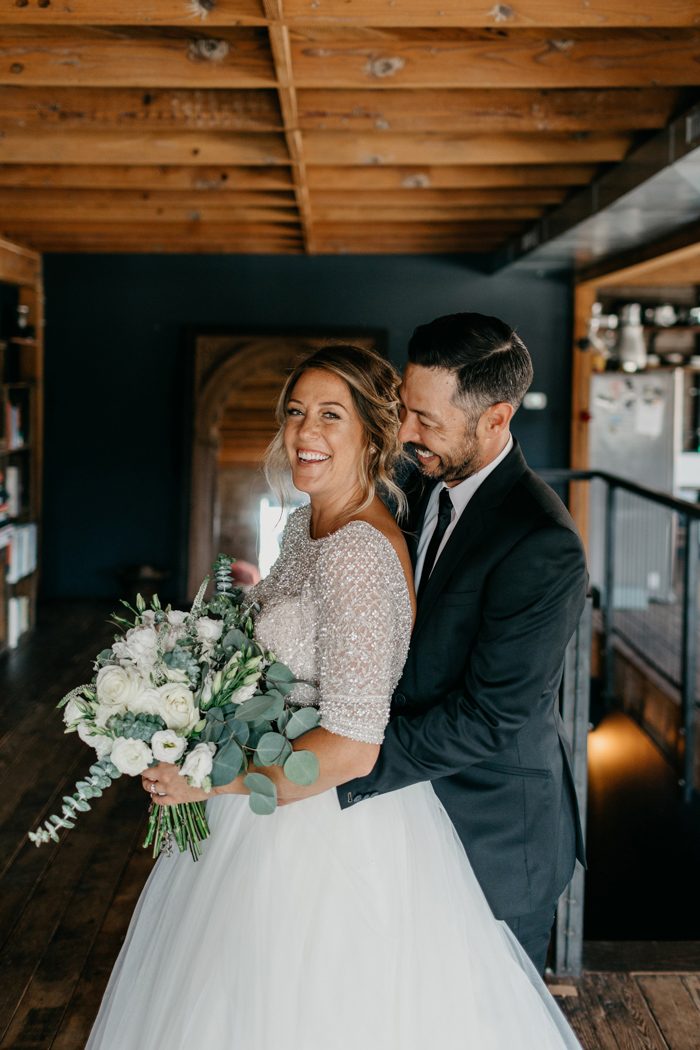 When you've got an urban/rustic venue like Smoky Hollow Studios and a draw-dropping, crystal-topped wedding gown, the simplest of details really do go a long way! Brittany and Ben aimed to create a laid-back wedding with a hint of glam style that properly showed off their personalities, and they nailed it. Their urban venue had a distinctly rustic feel and so much character that just adding greenery and ivory florals designed by Romance & Revelry was enough to set the stage for an unforgettable event. Brittany and her girls also created a simple yet beautiful tulle and lace ceremony backdrop that added softness against the brick and metal architecture. All of the details came together beautifully to create a casual feel in a totally elegant way, and Gipe Photography could not have captured it all more perfectly!
The Couple:
Brittany and Ben
The Wedding:
Smoky Hollow Studios, El Segundo, California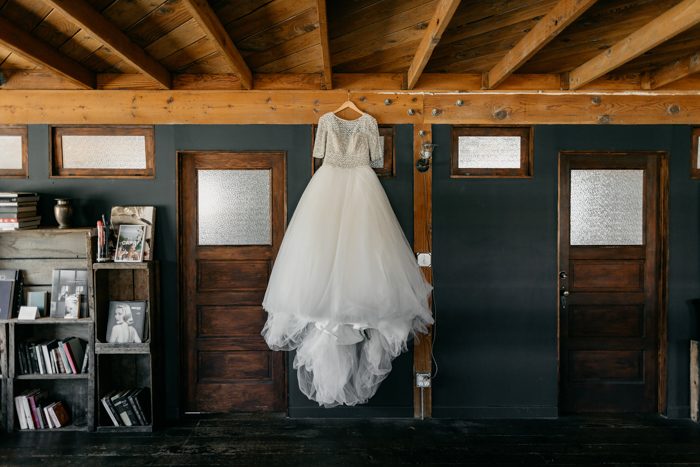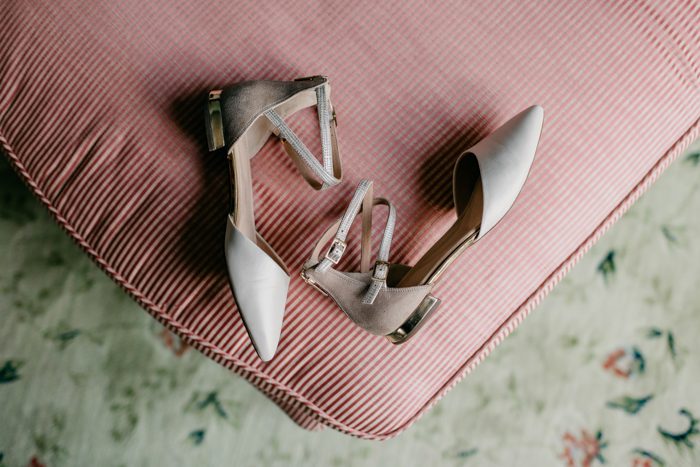 I walked into Bridal Elegance Studio and the first thing my stylist asked me was how I felt about sparkle. I immediately replied, "No sparkles." We turned the corner and I said, "Except that one!" as I saw the gorgeous dress that would eventually become mine. It was so dramatic and unique with a bit of an edge to it while being totally feminine. It was nothing I ever expected to wear, and I absolutely loved it!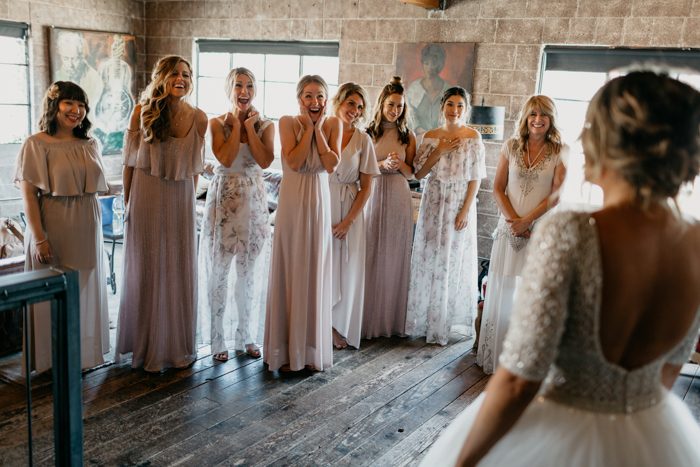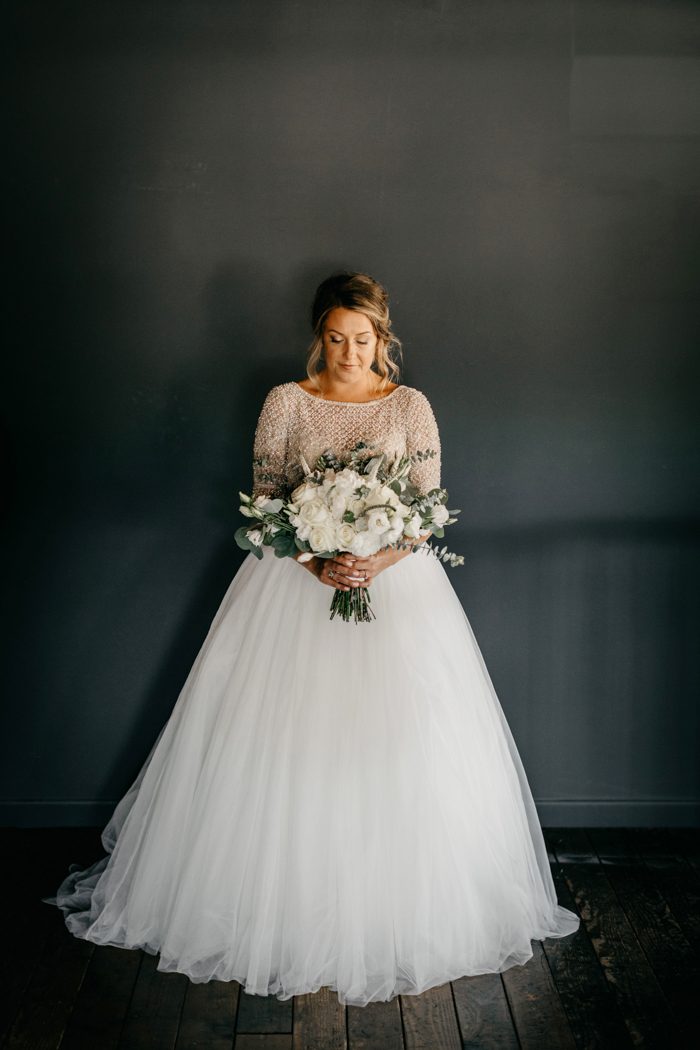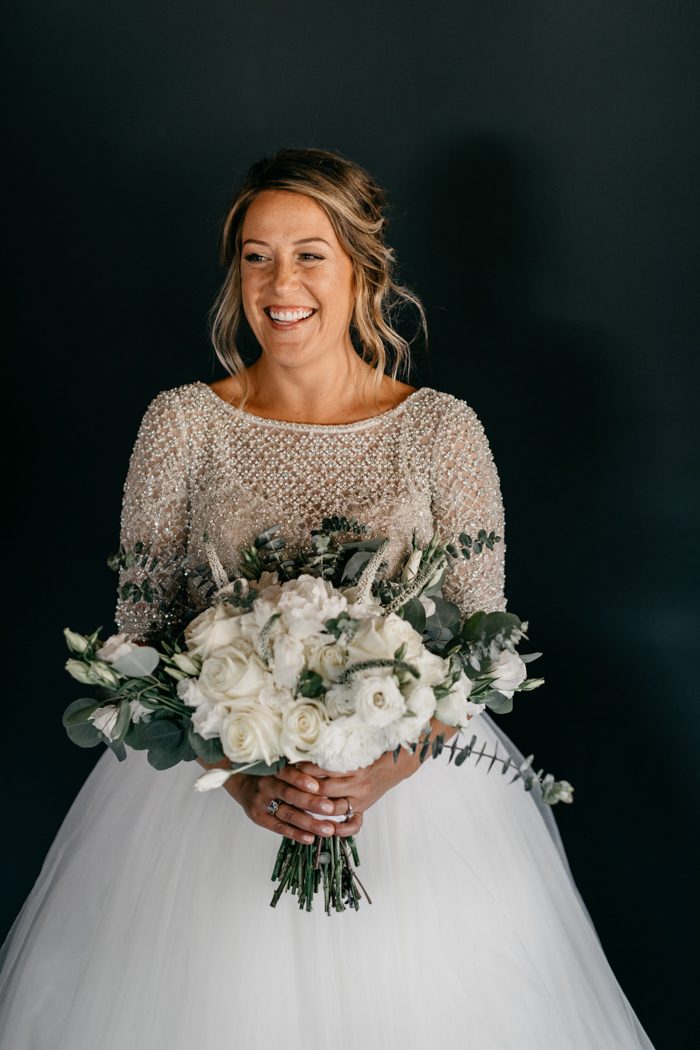 Our first look was definitely the most meaningful part of the day because we had time and space to be together before the chaos and connect. At that moment, all the nerves we had were calmed immediately. The second most memorable part of the day was taking a step back from the party to watch the packed dance floor going wild and being so grateful for all of the people who have made us who we are and who have loved us so well.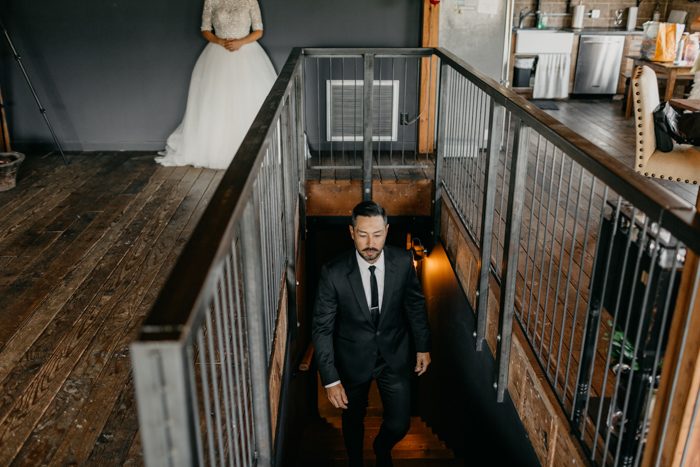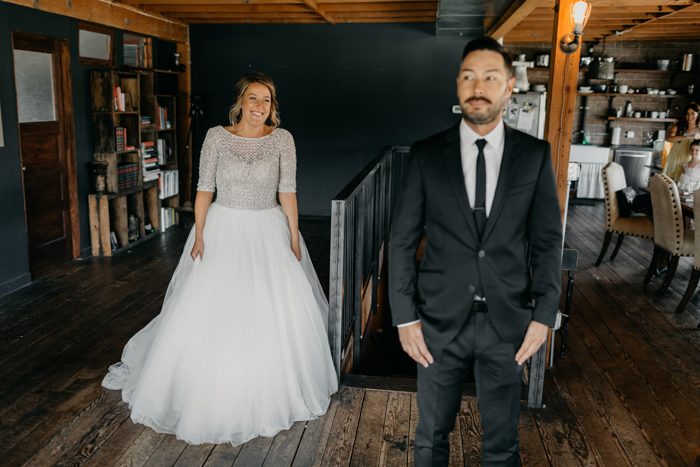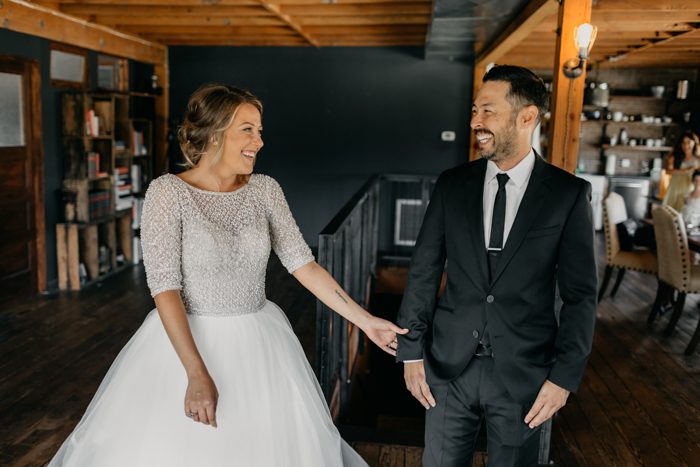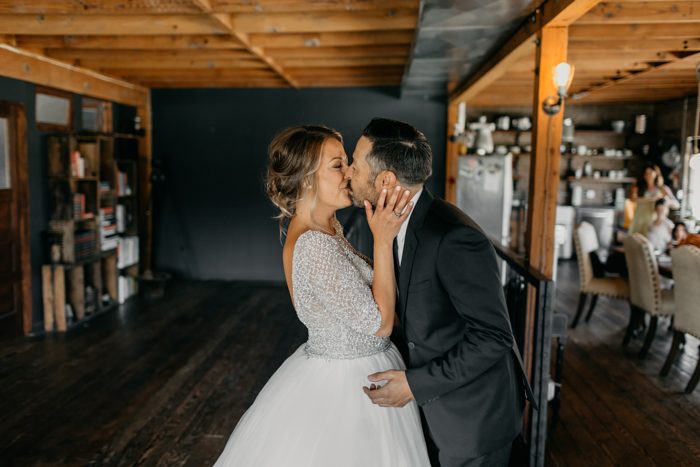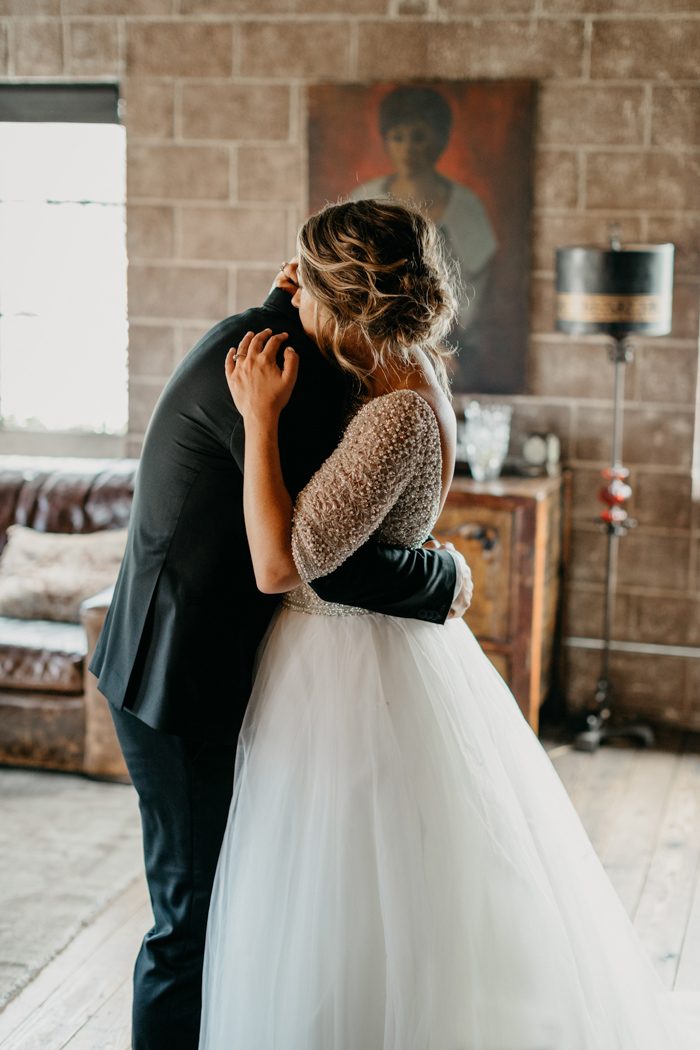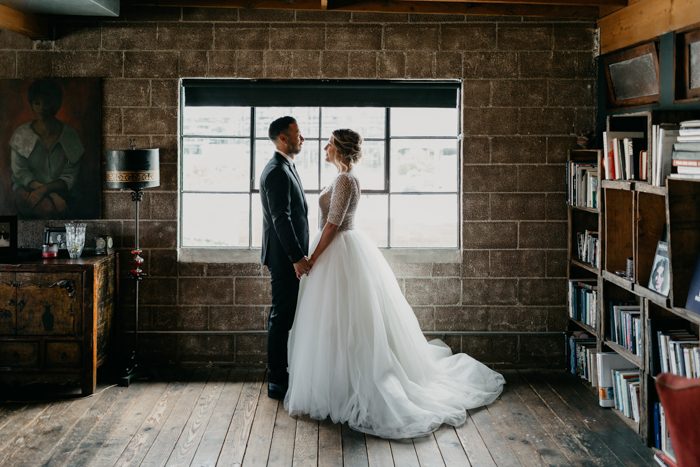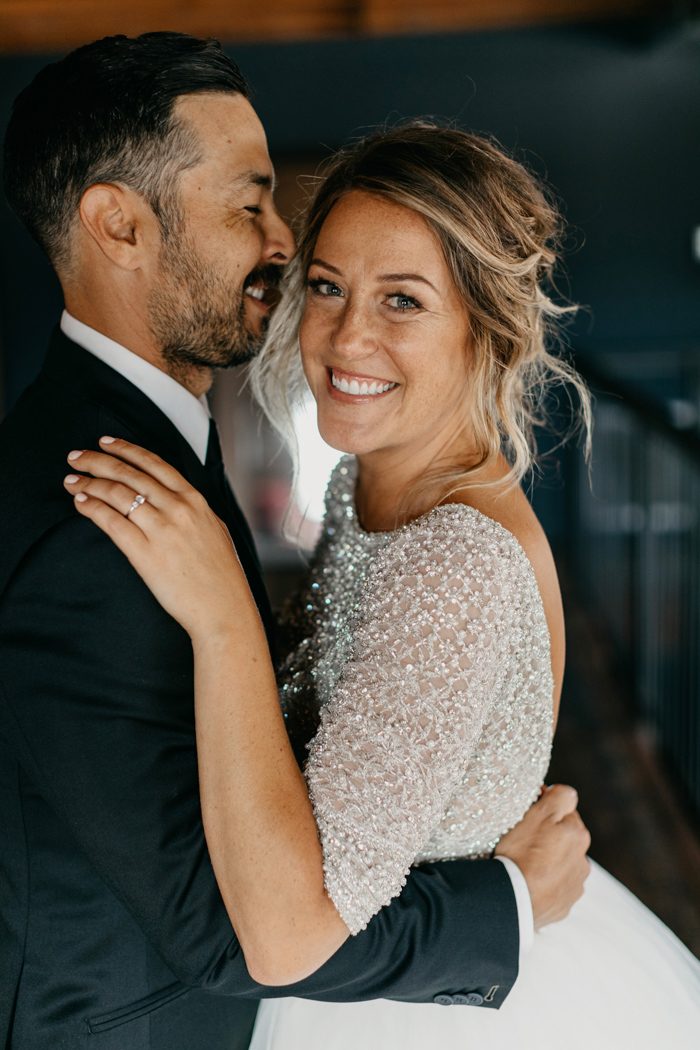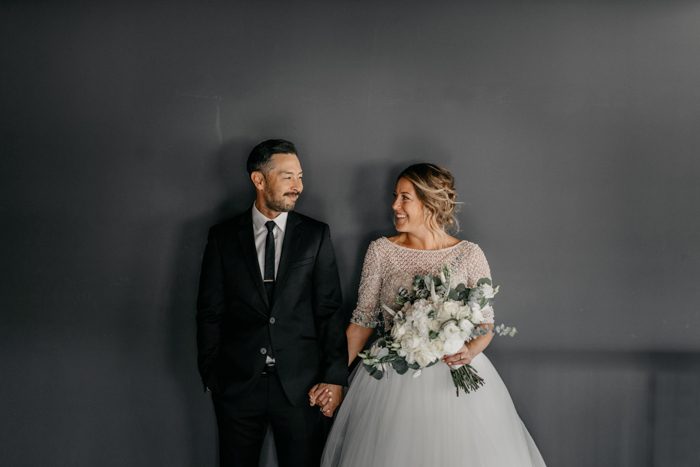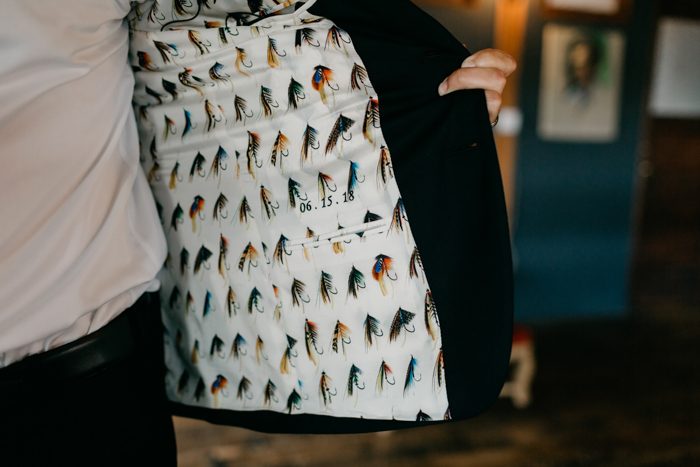 Smoky Hollow Studios was the only wedding venue for us! It has an urban/rustic feel to it while being incredibly gorgeous and charming. Also, I really wanted to get married in El Segundo because my dad was an El Segundo Police Officer there for 30 years. He passed away two years ago, so having our wedding in El Segundo felt really meaningful.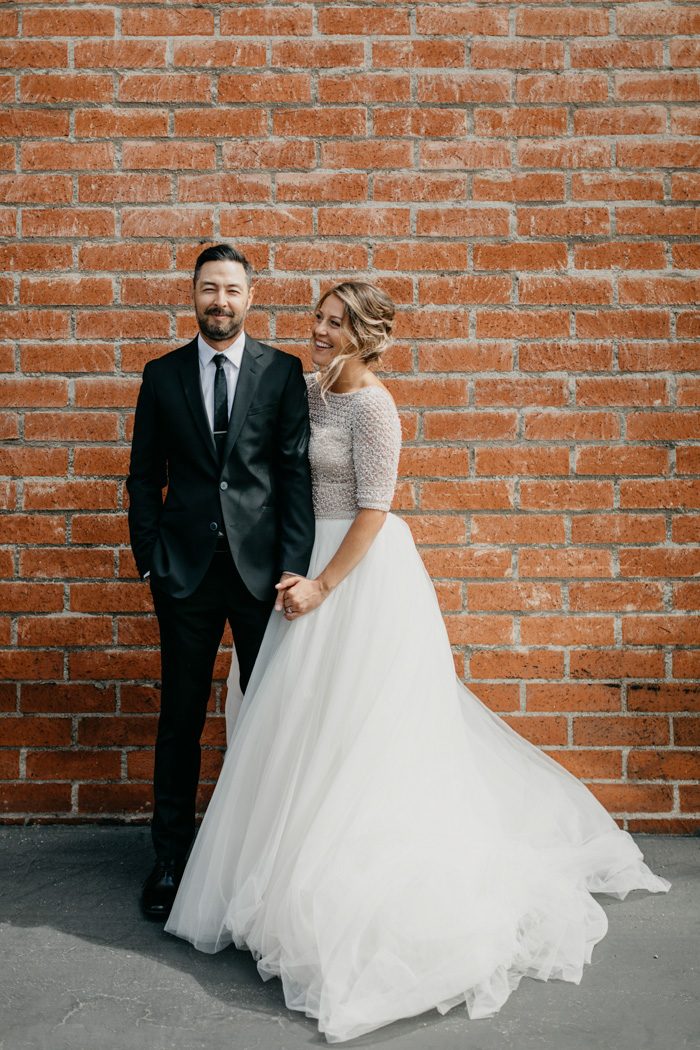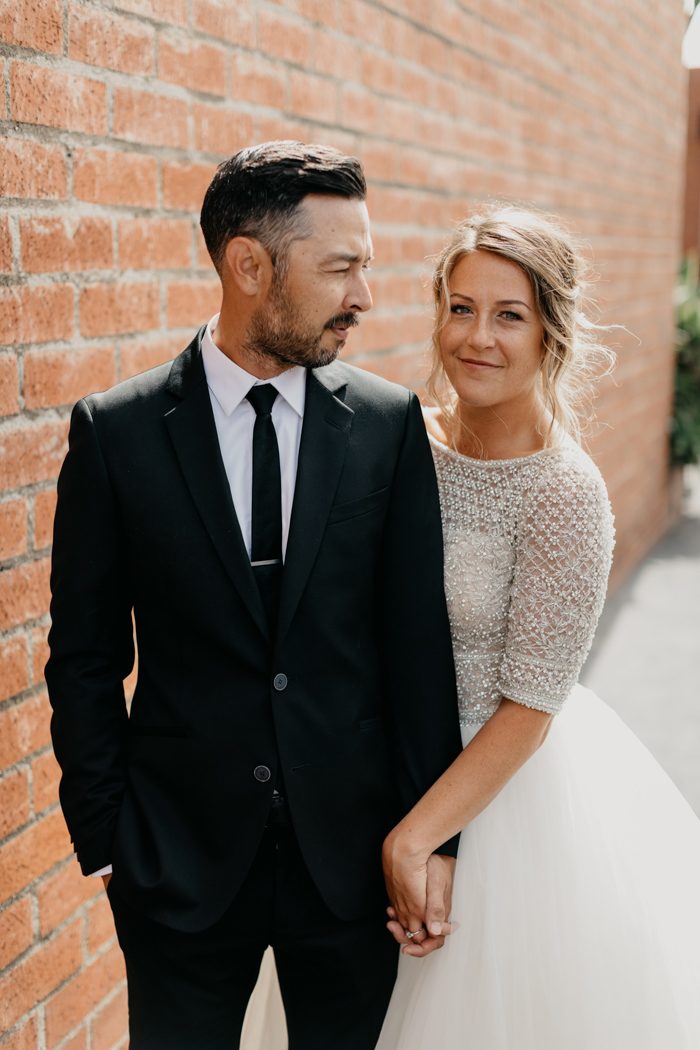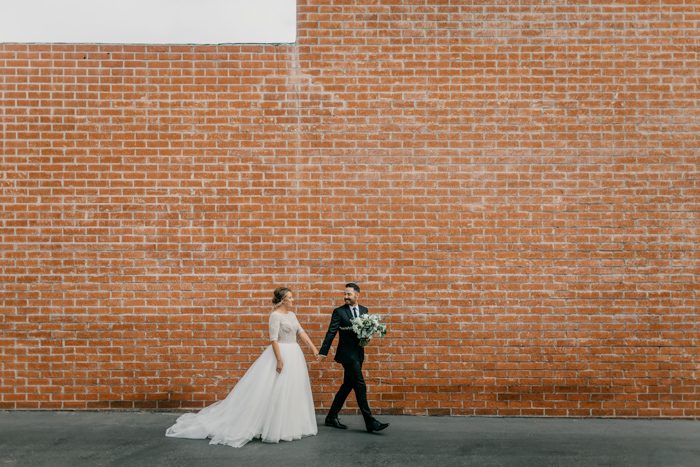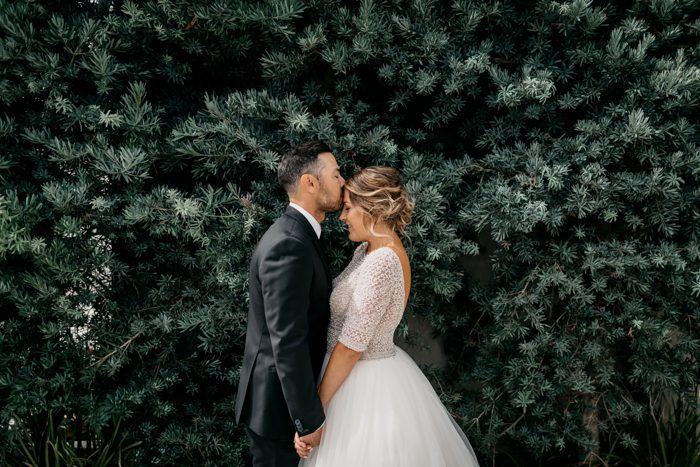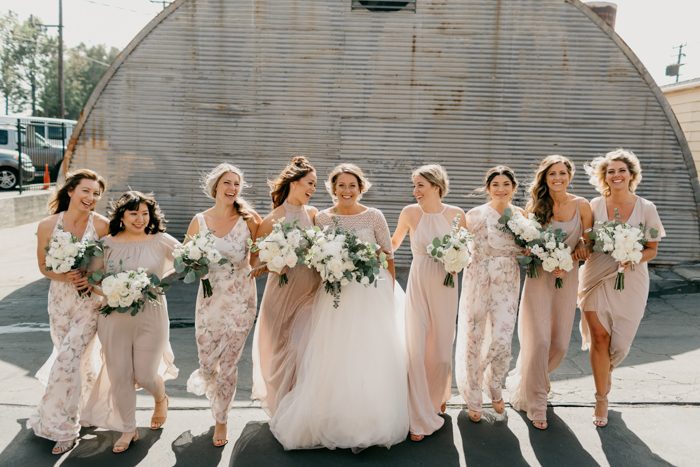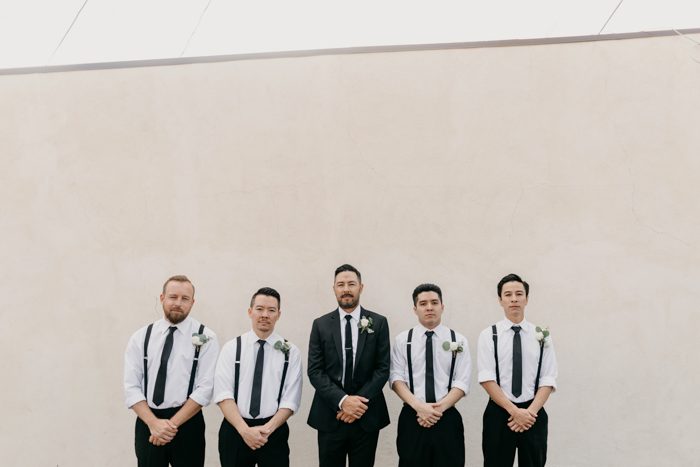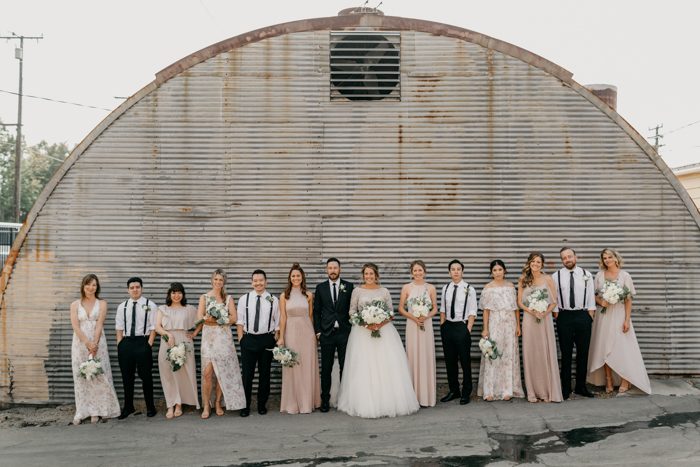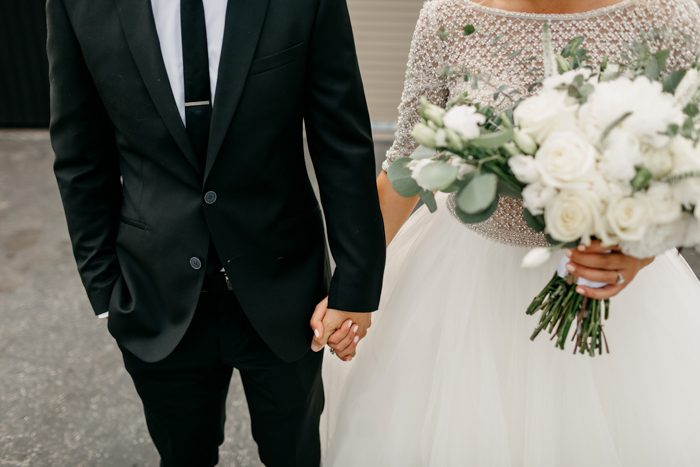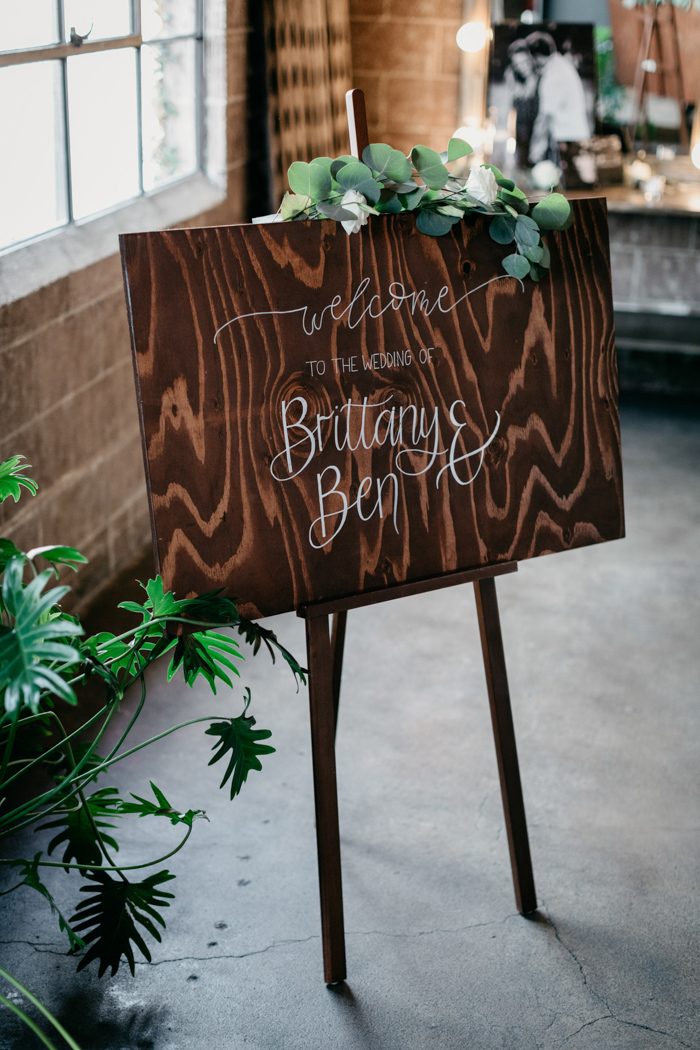 Because the backdrop of our ceremony was a brick wall, we created a backdrop of lace and tulle to help soften it up. My sister and bridesmaid glued strip after strip of cut up fabric to an 8-foot pole to hang up on an archway at the venue. It was a tedious task but it turned out exactly like we hoped!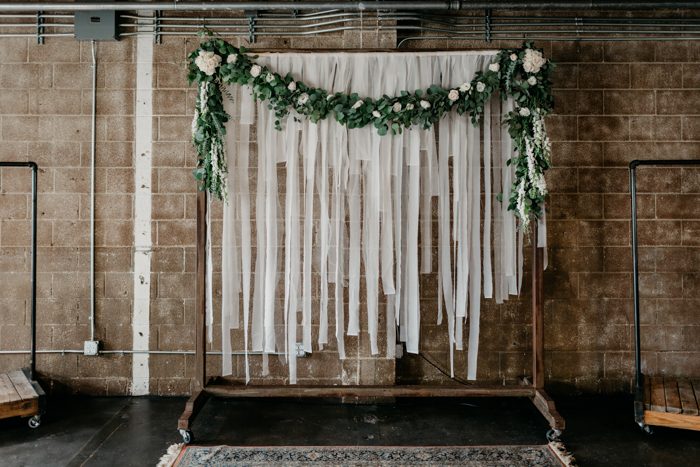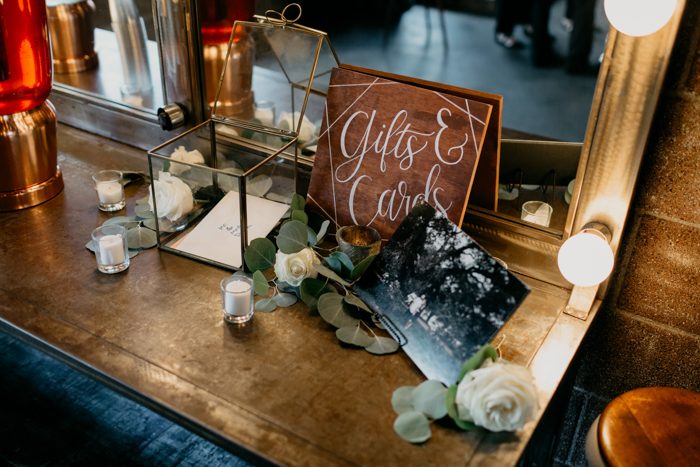 Wedding Party Processional – "Perfect" by The Piano Guys
Bride's Entrance – "Can't Help Falling In Love" by Ingrid Michaelson
Recessional – "You Make My Dreams" by Hall & Oats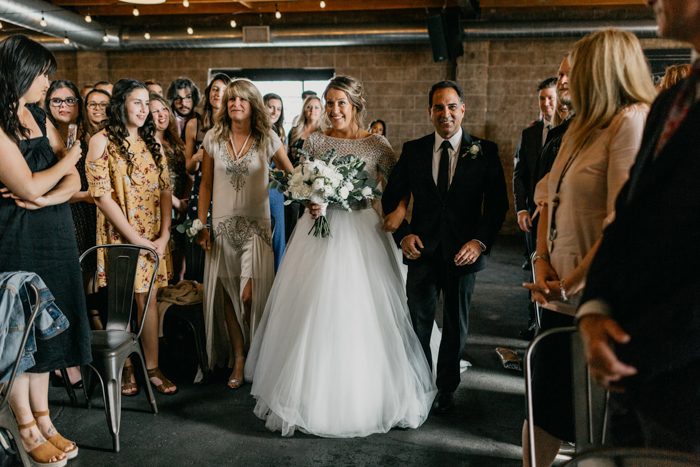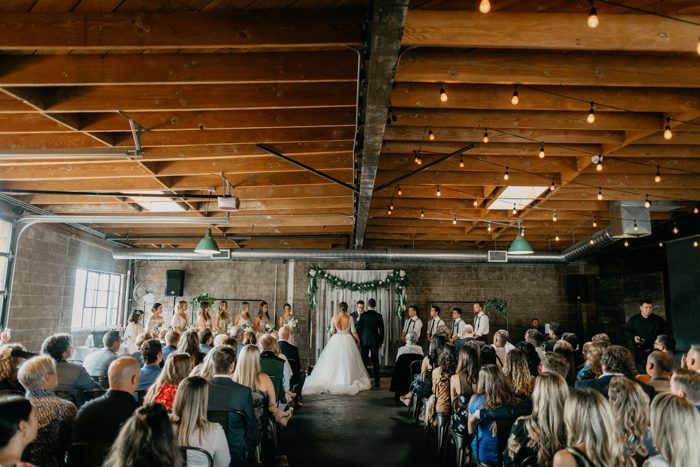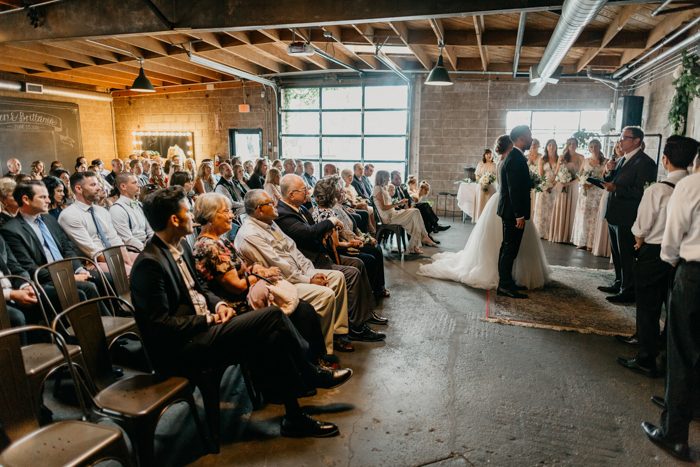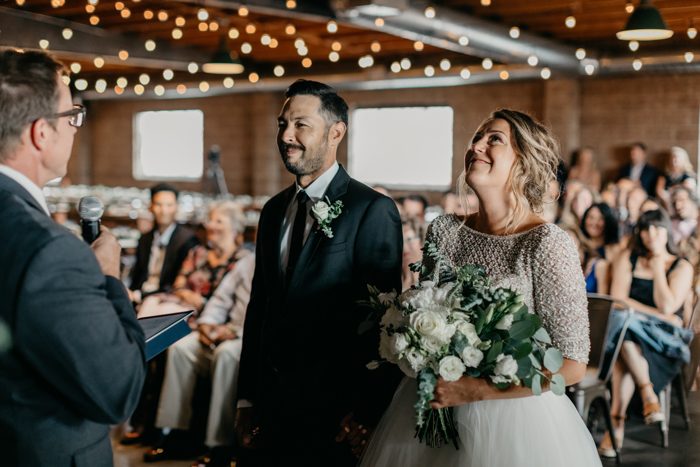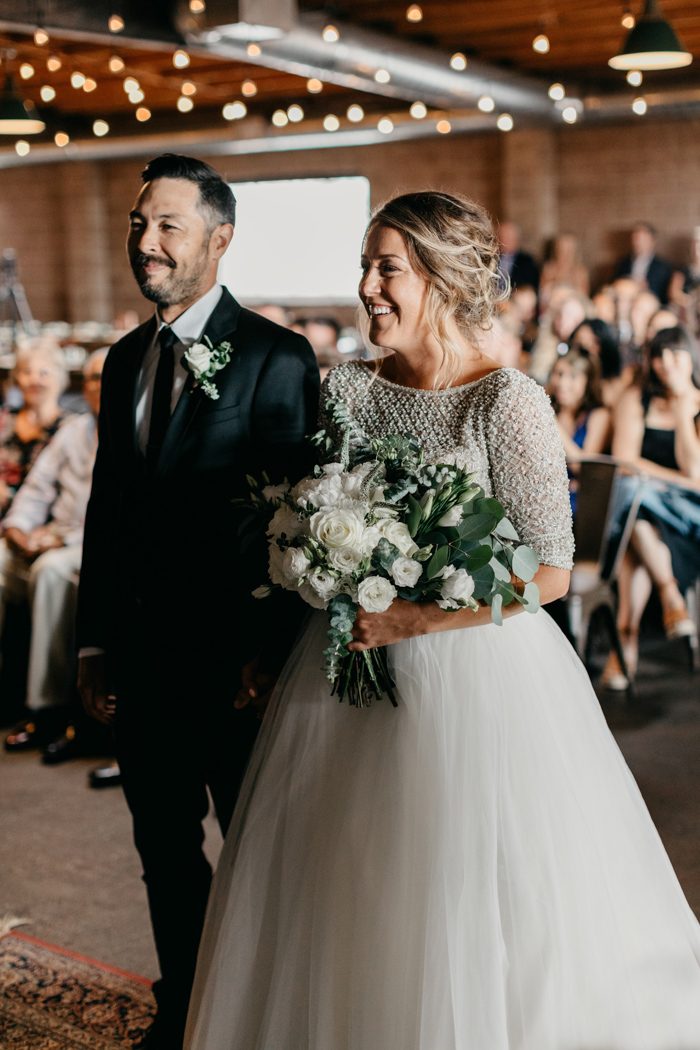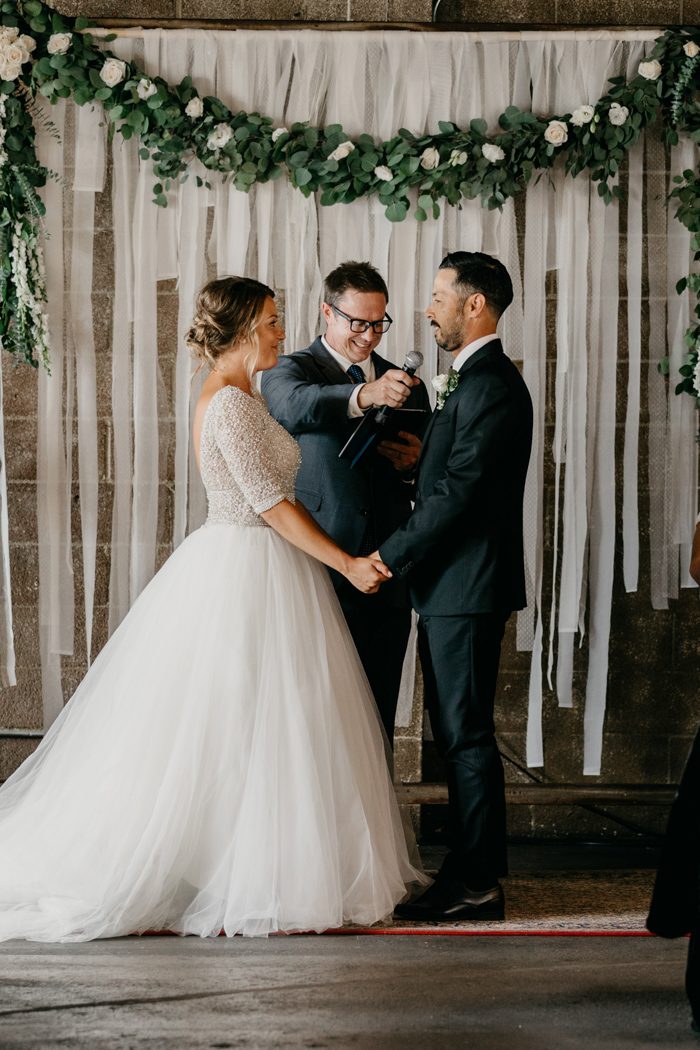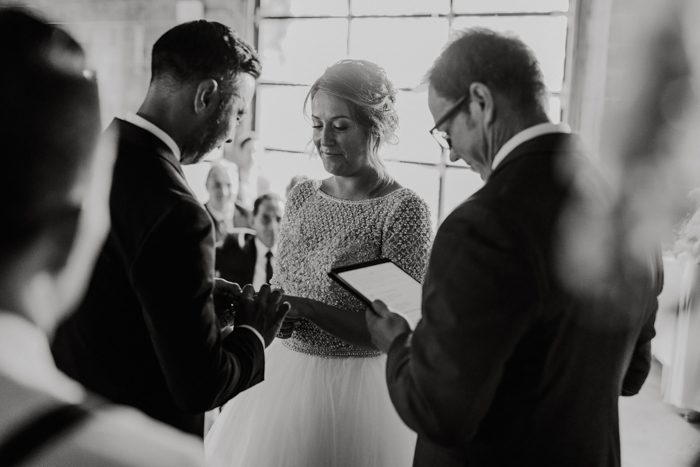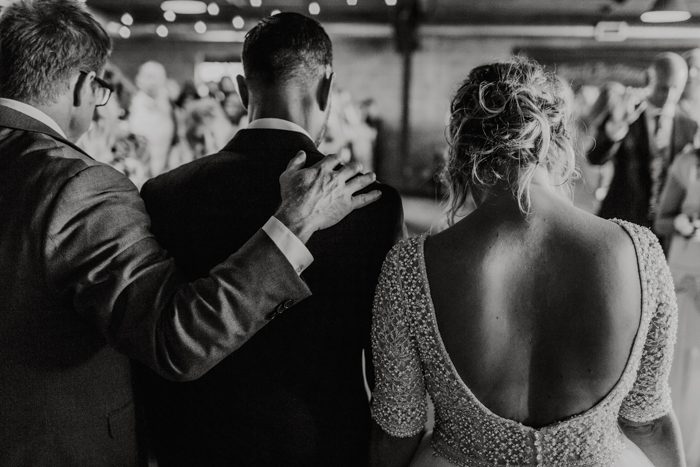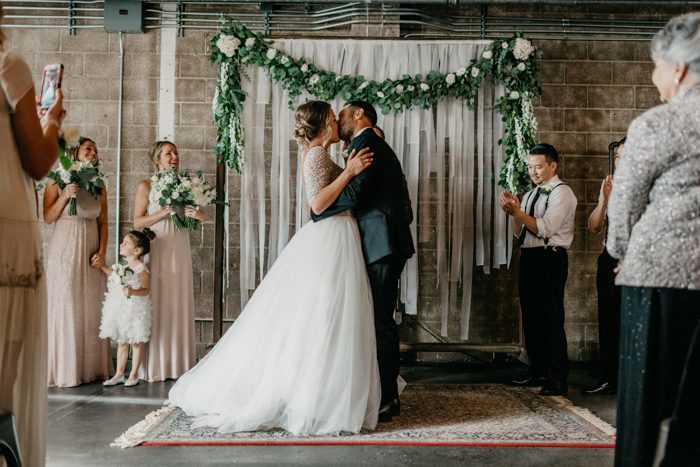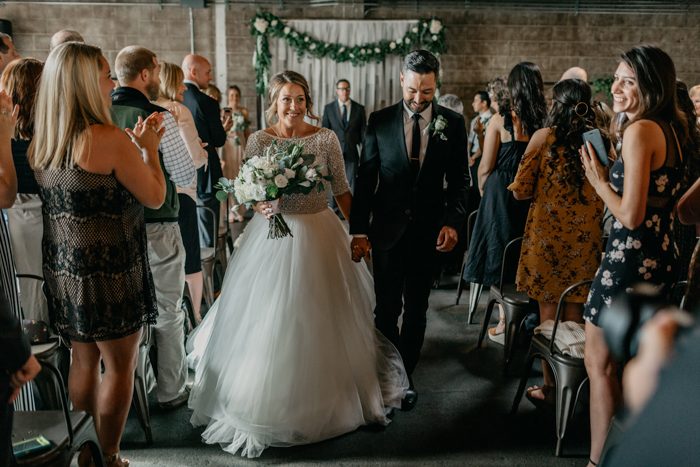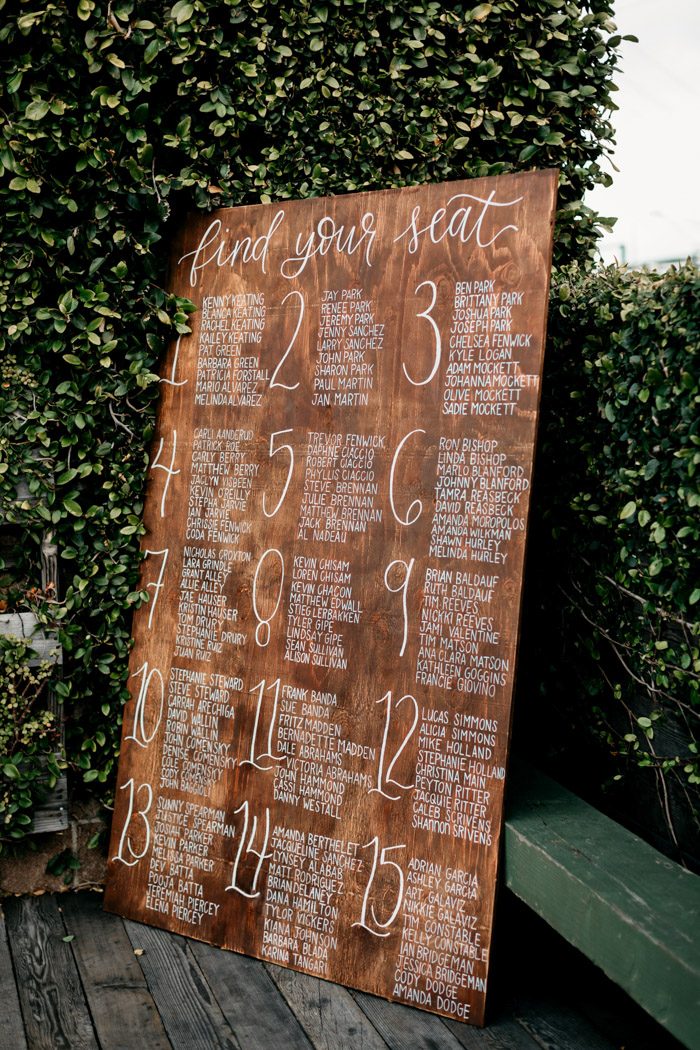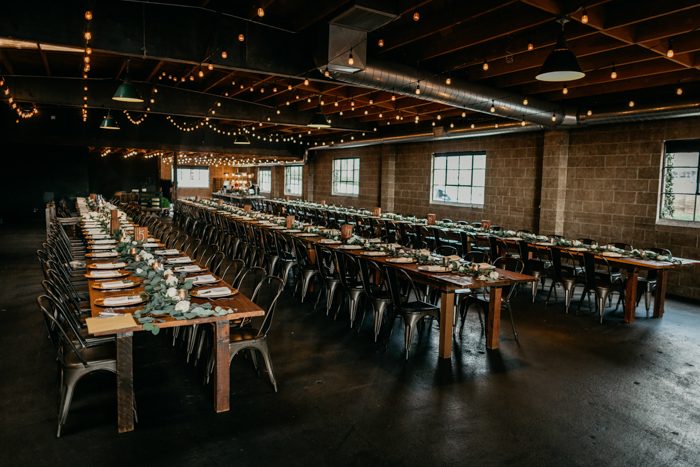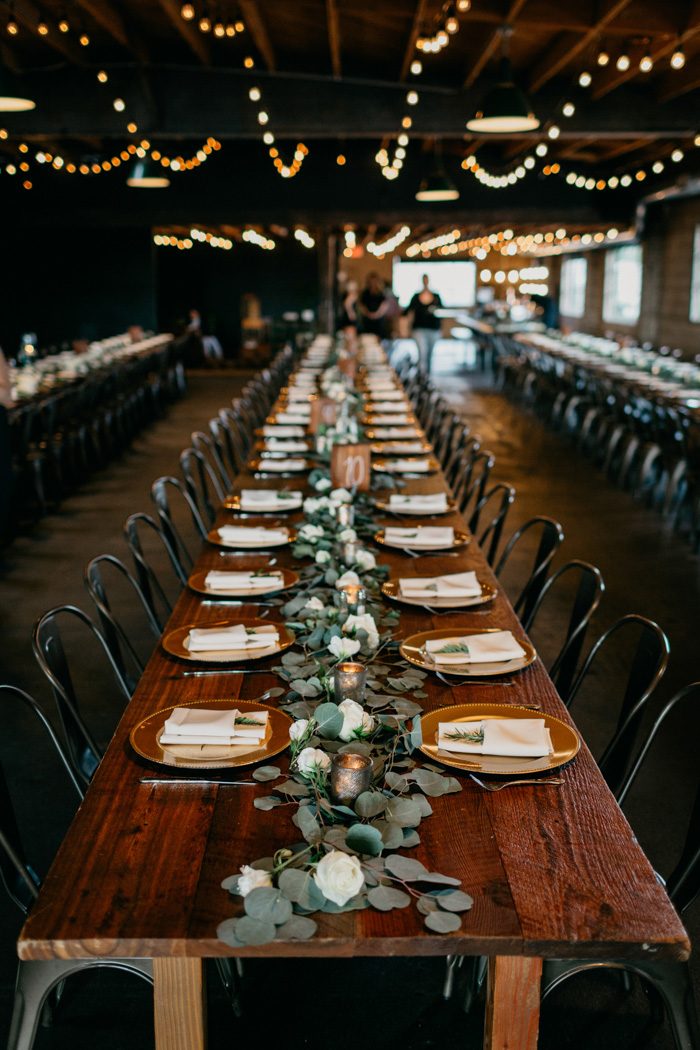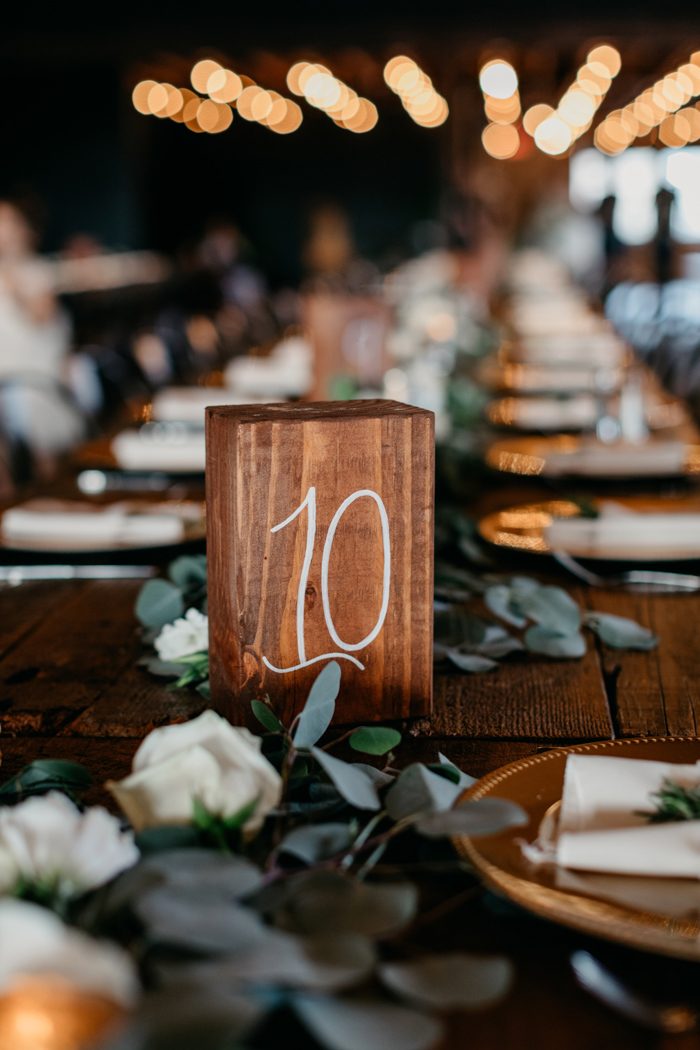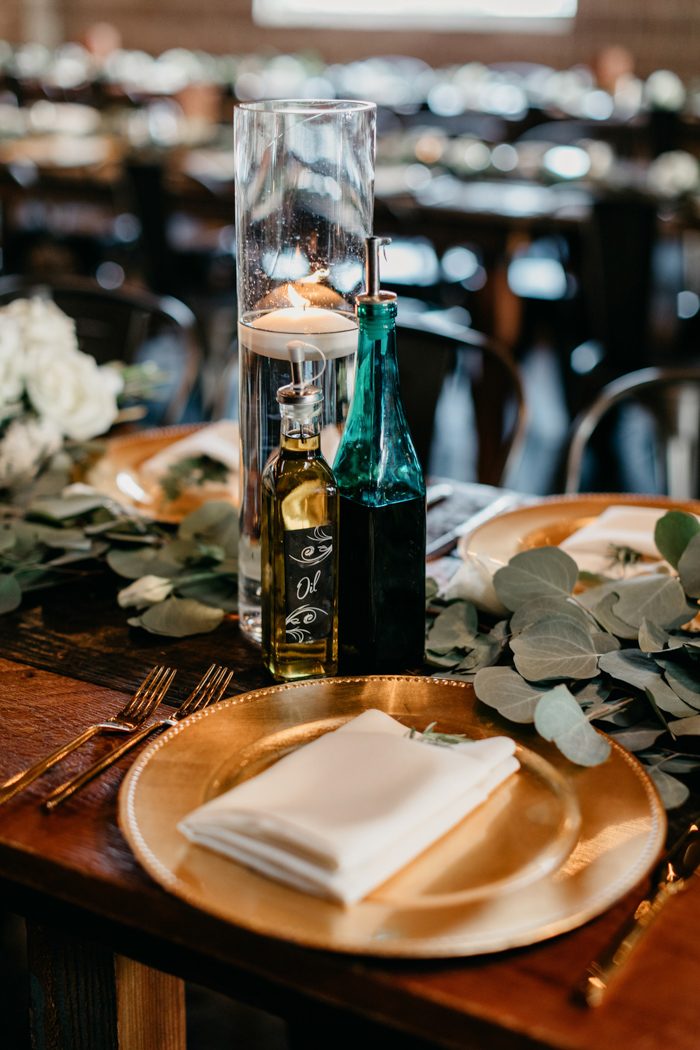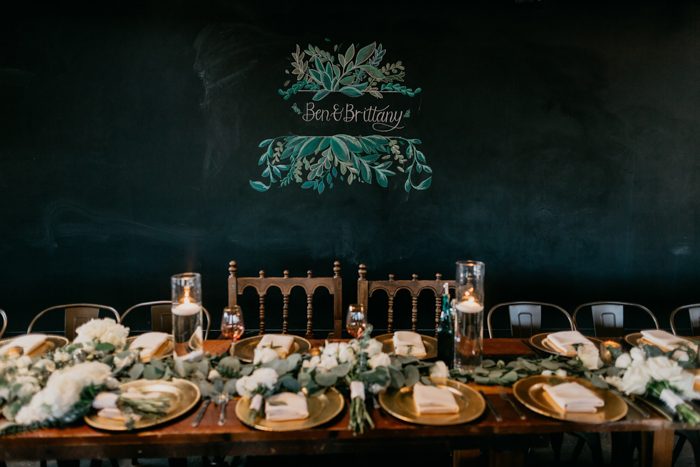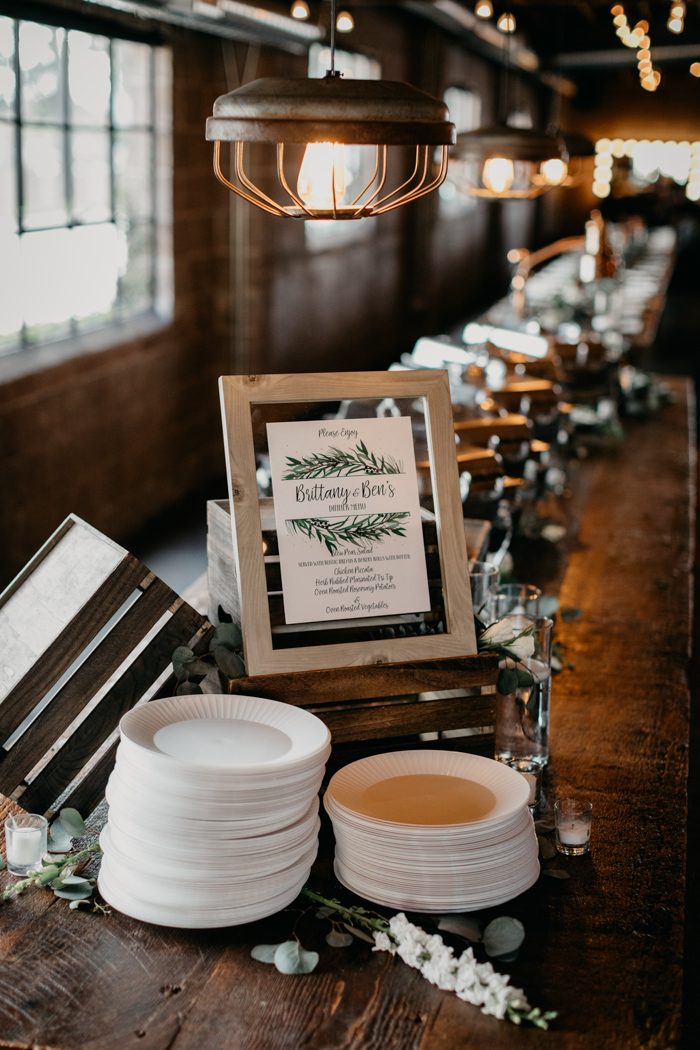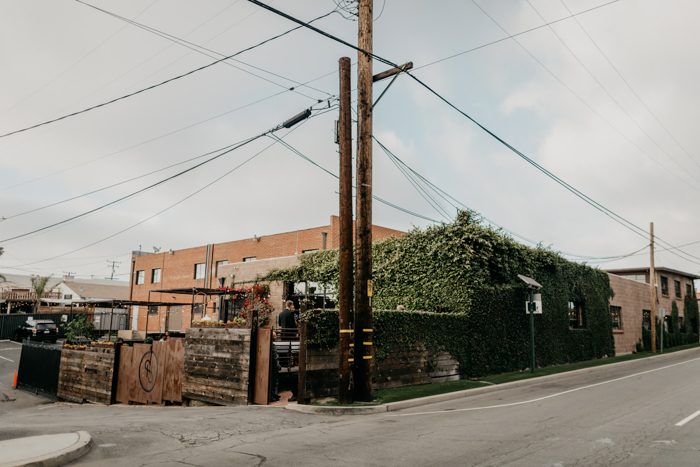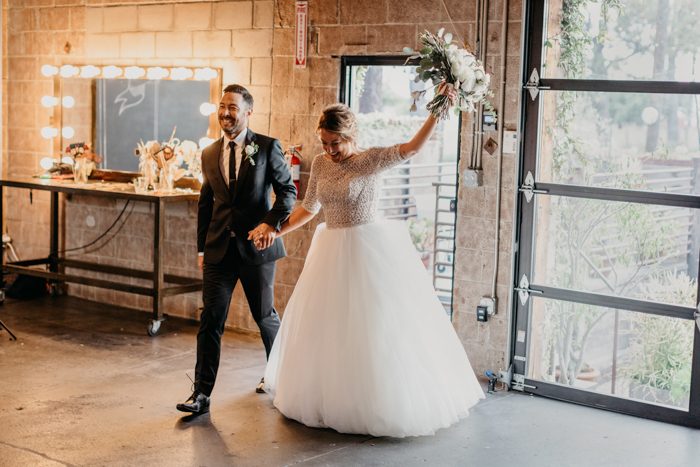 If it's important to you, do it! If you don't want to do something, don't do it! It's your wedding. Do what you want to do and give yourself permission to push tradition and other peoples' opinion to the side. This is your day!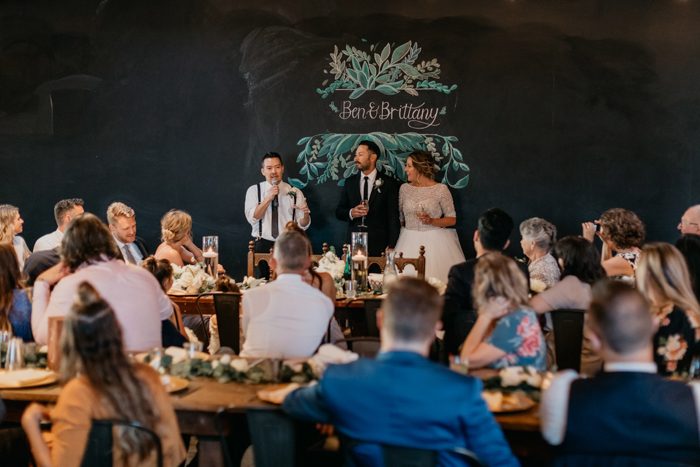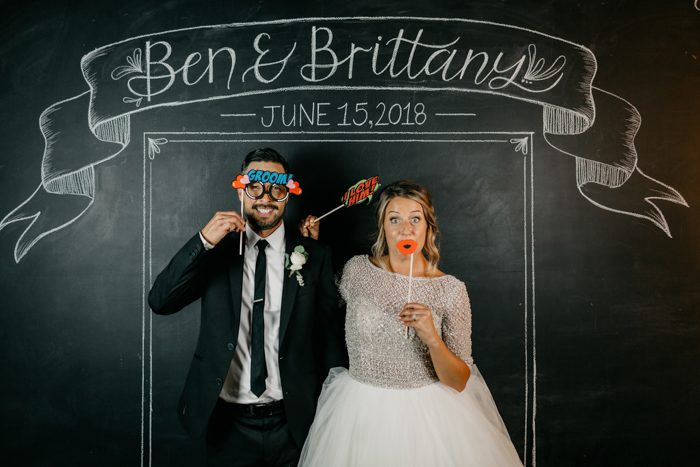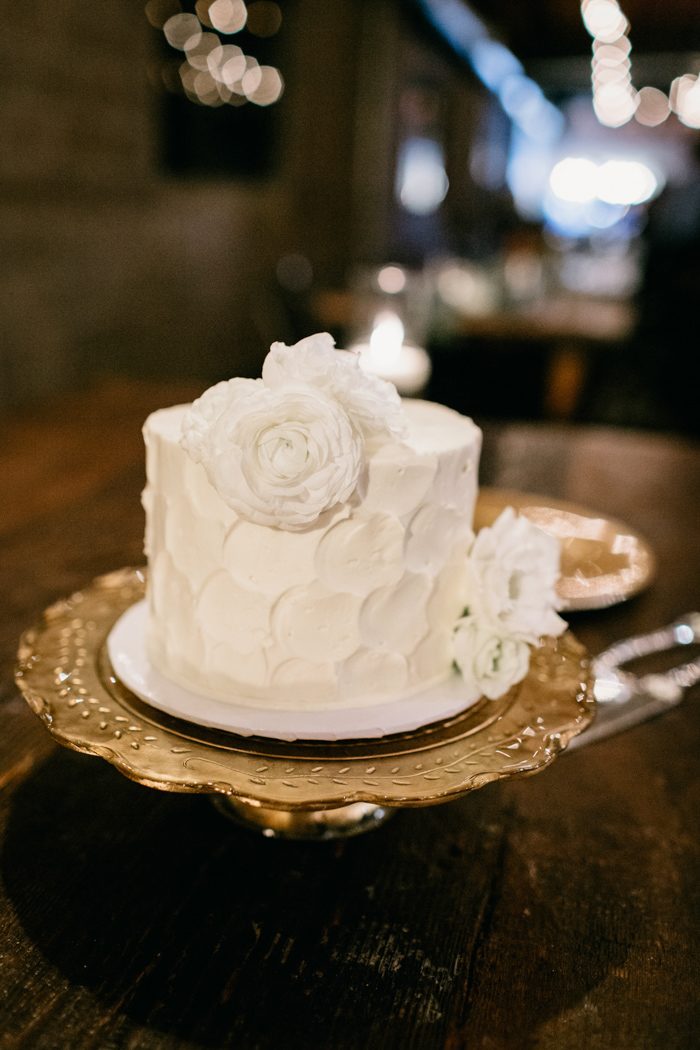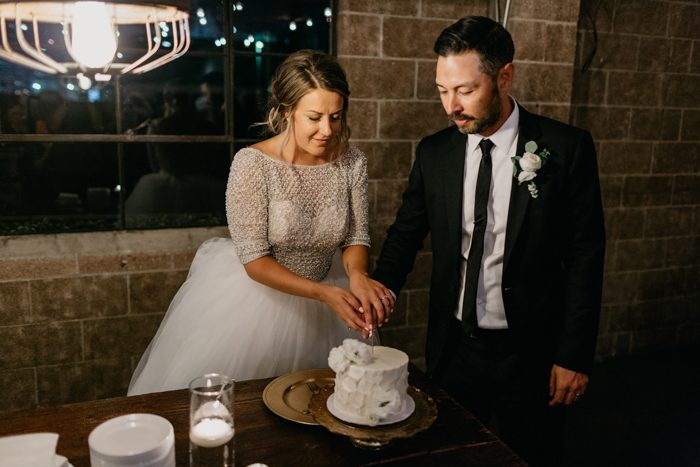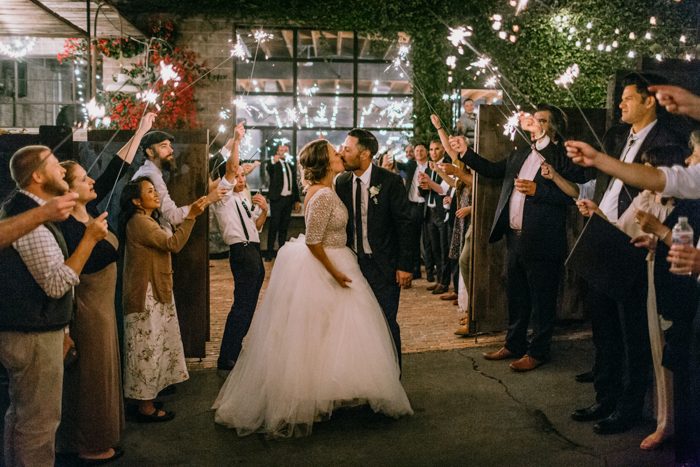 Our biggest congratulations to Brittany and Ben, and a special thanks to Gipe Photography for sharing this elegant rustic wedding at Smoky Hollow Studios with Junebug! Love these urban wedding vibes? This blogger's urban chic Millwick wedding is minimalist, lush, and modern — you have to see it!