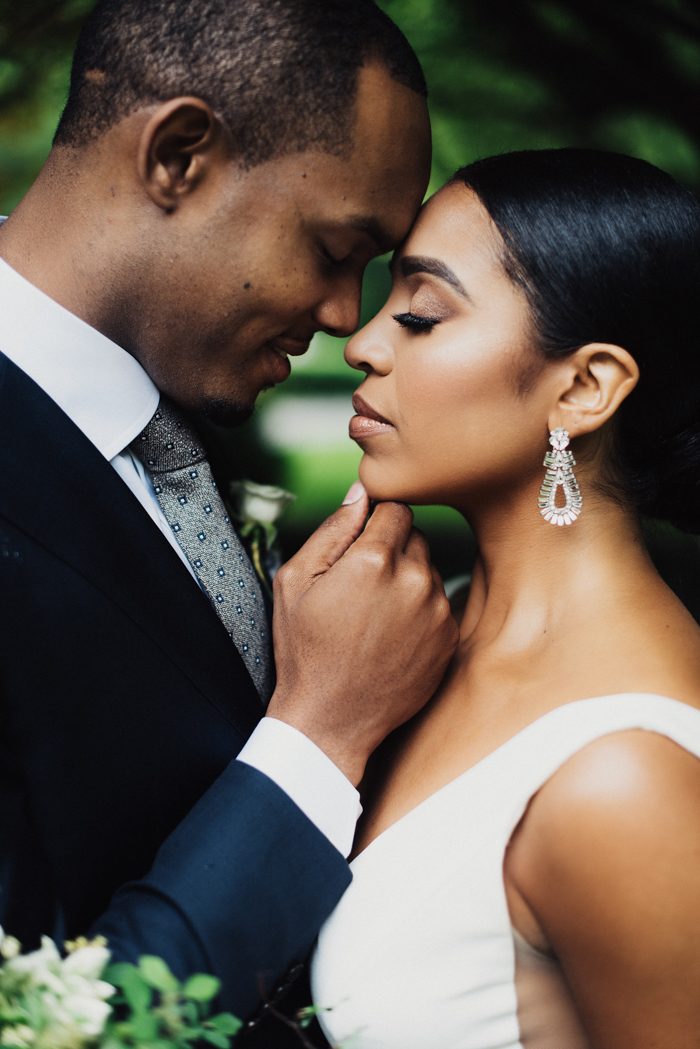 Bianca and Rae's wedding at Lord Thompson Manor is all about timeless vibes. Dressed to the nines, Bianca is wearing a sleek and classic wedding dress by Sarah Seven that will have you swooning! And as if that weren't gorgeous enough, she paired it with some bold earrings from BHLDN and a DIY white leather jacket decorated with her new name. This elegant bride celebrated with her new husband as they ate, drank, and danced thanks to DJ Craig G keeping the joyous day going into the night. With so many festivities going on throughout the day, Eden Strader Photography and Forged In The North were there to capture each and every moment.
The Couple:
Bianca and Rae
The Wedding:
Lord Thompson Manor, Thompson, Connecticut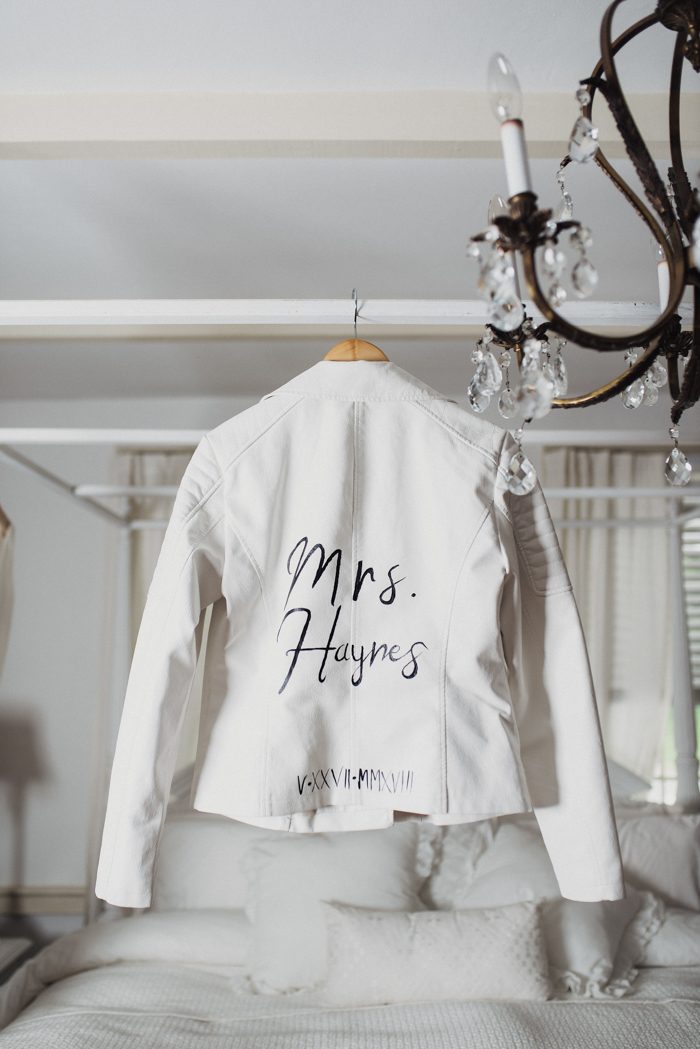 SHOP THIS LOOK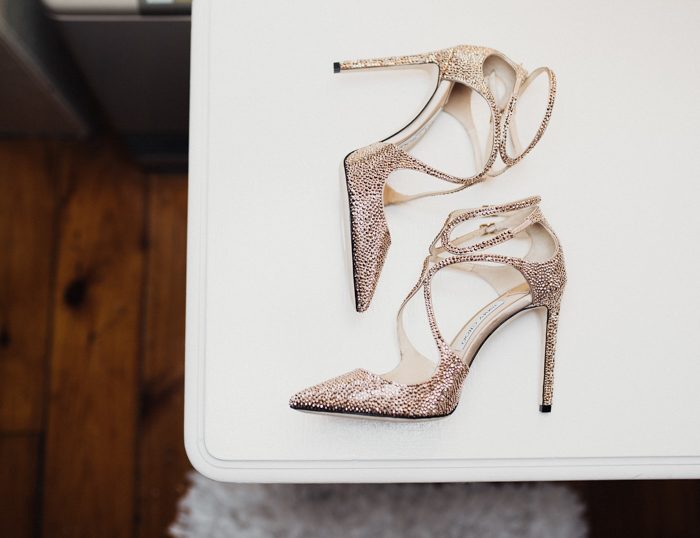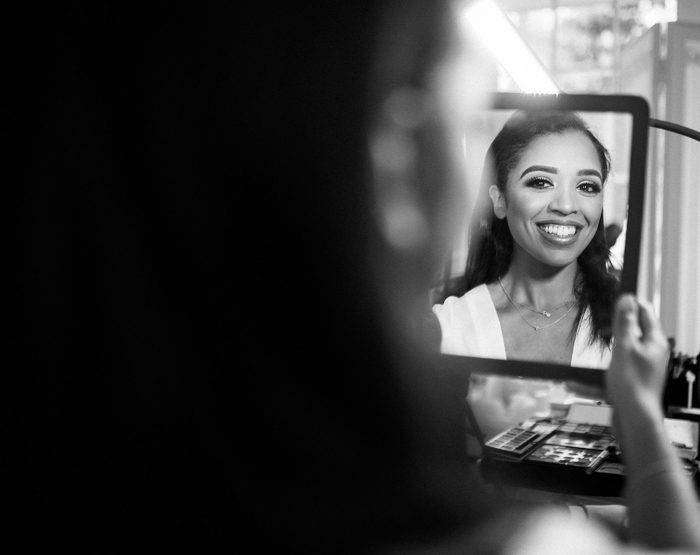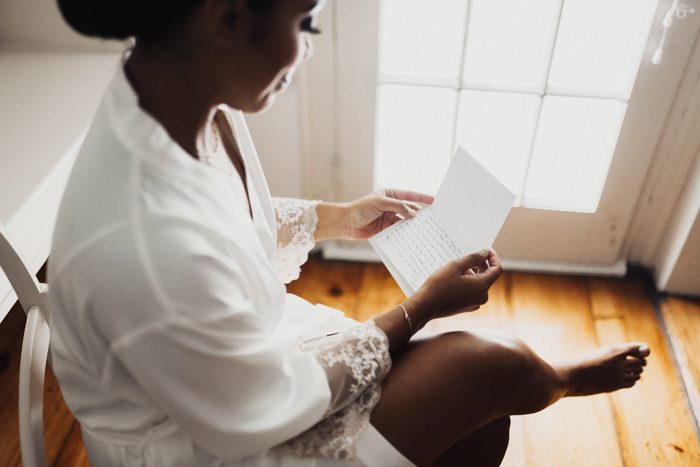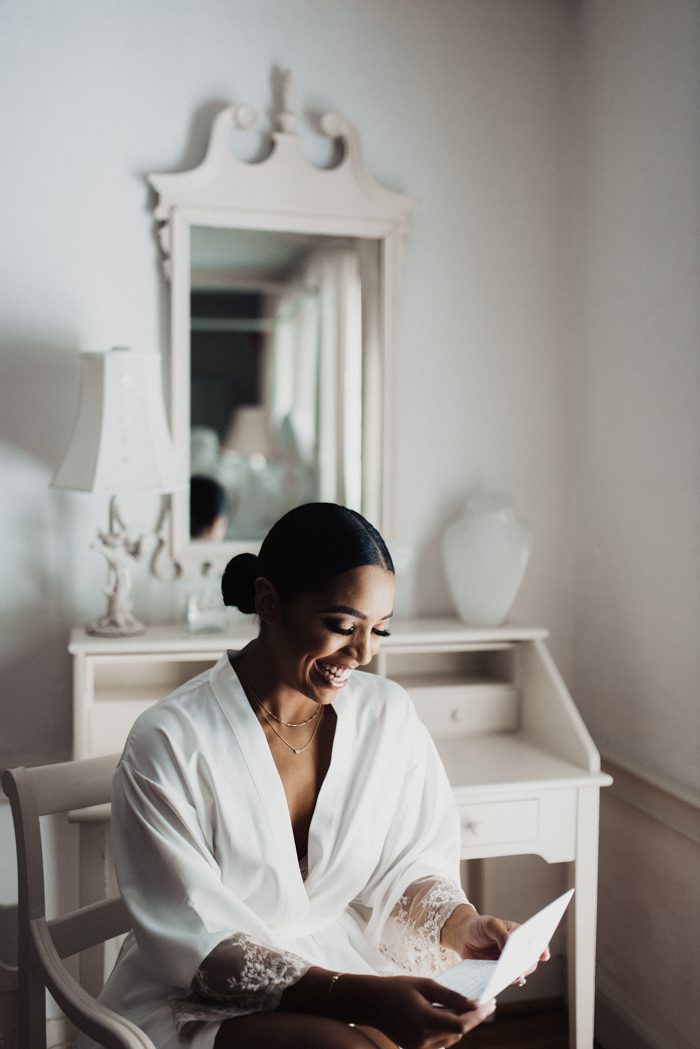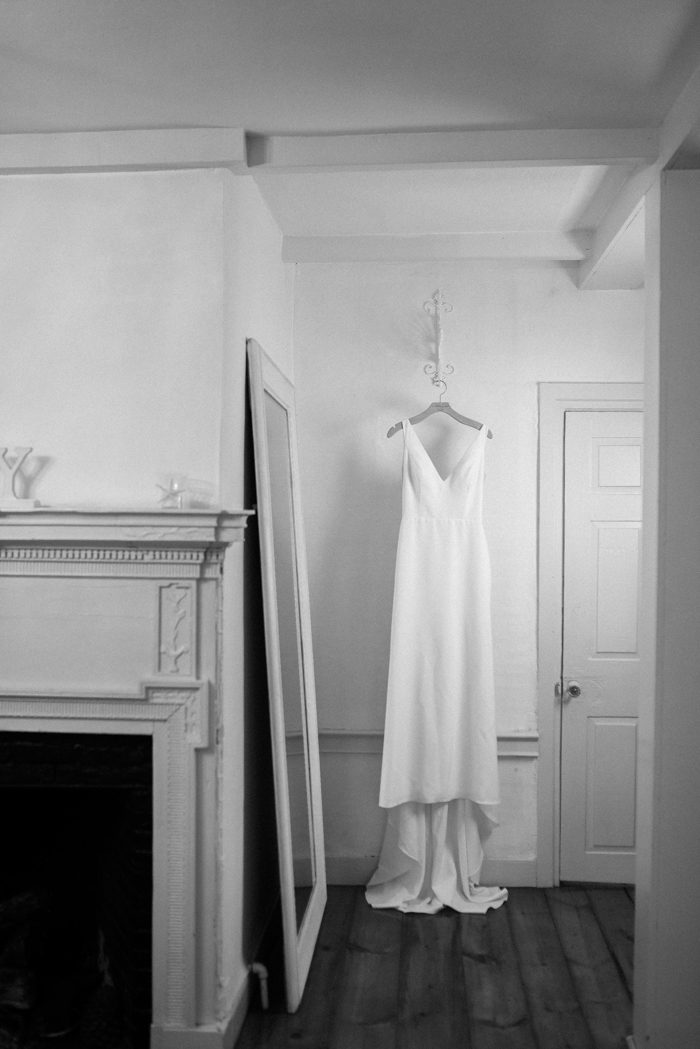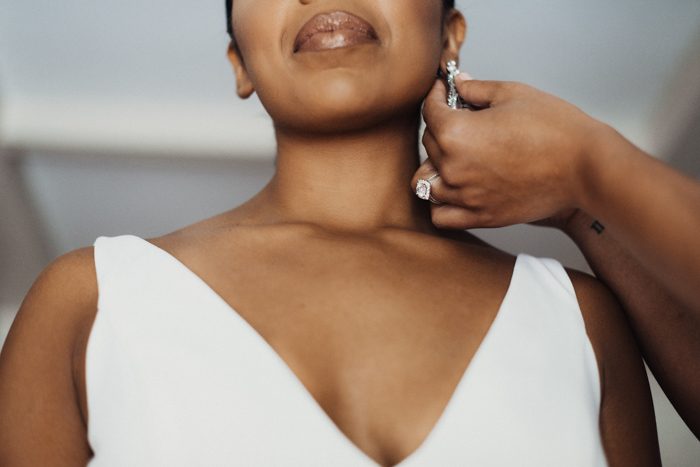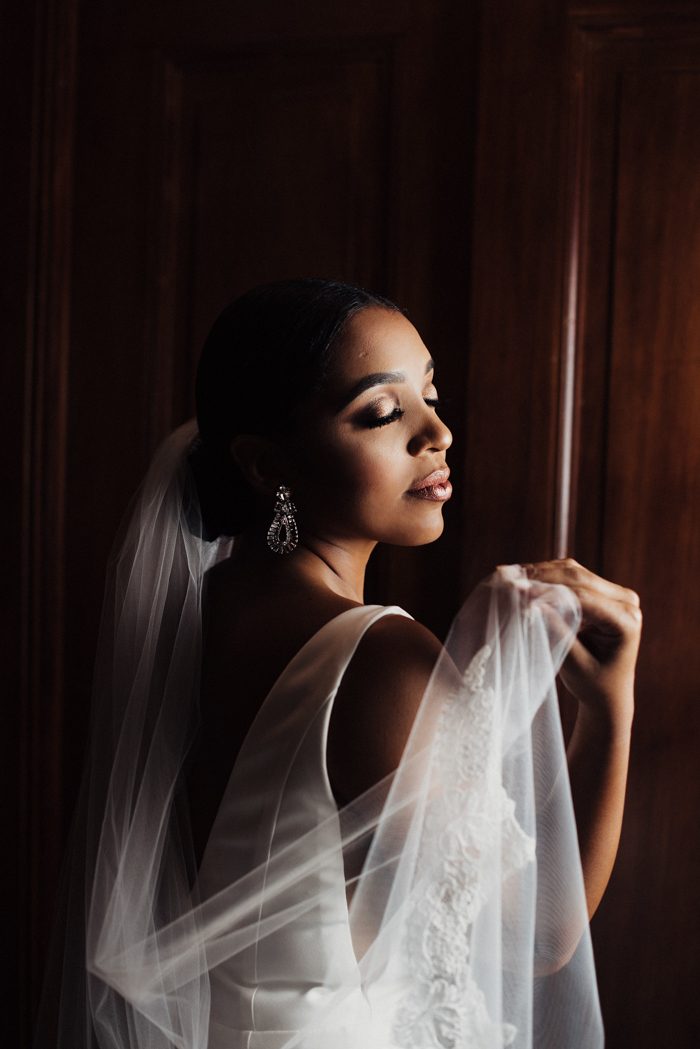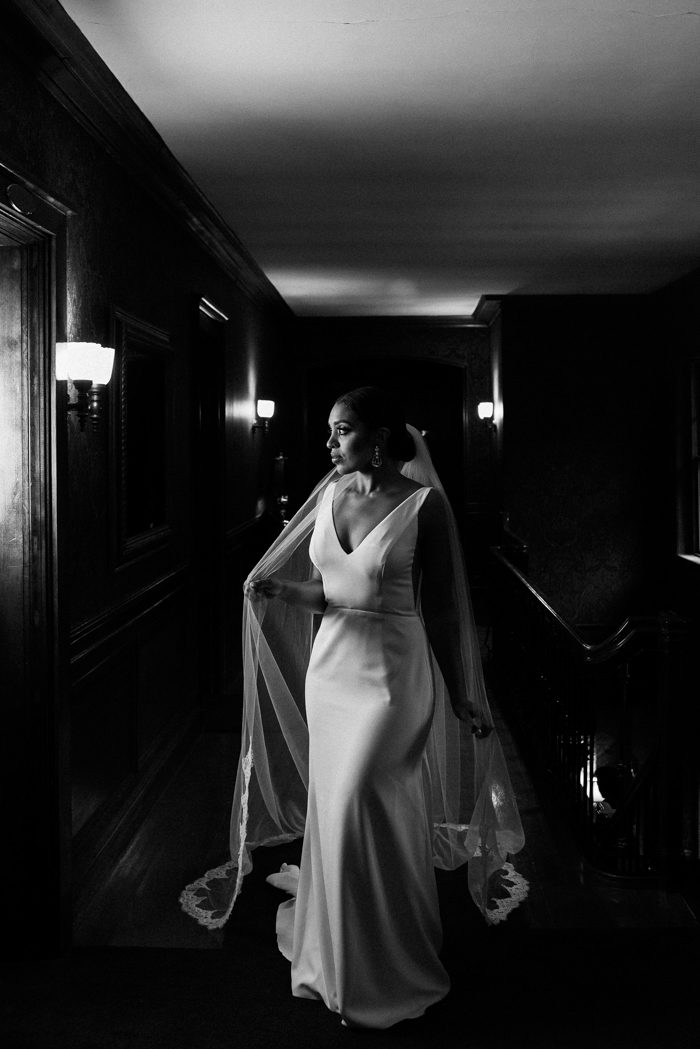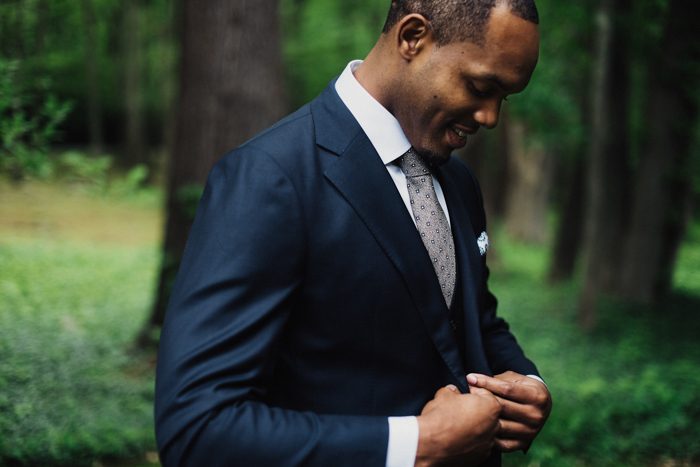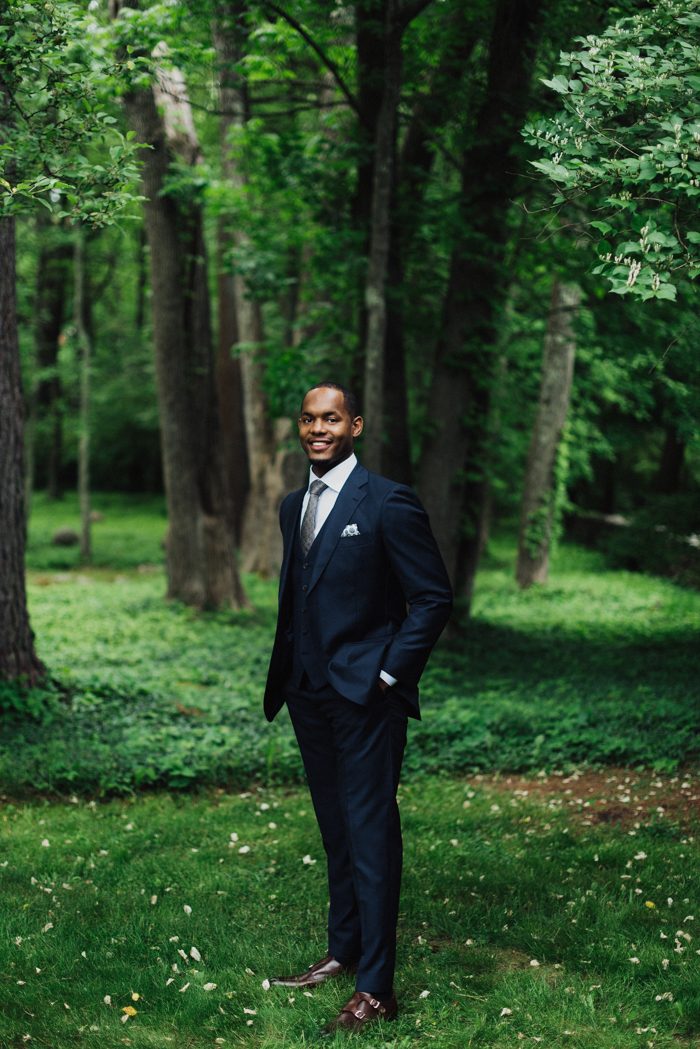 SHOP THIS LOOK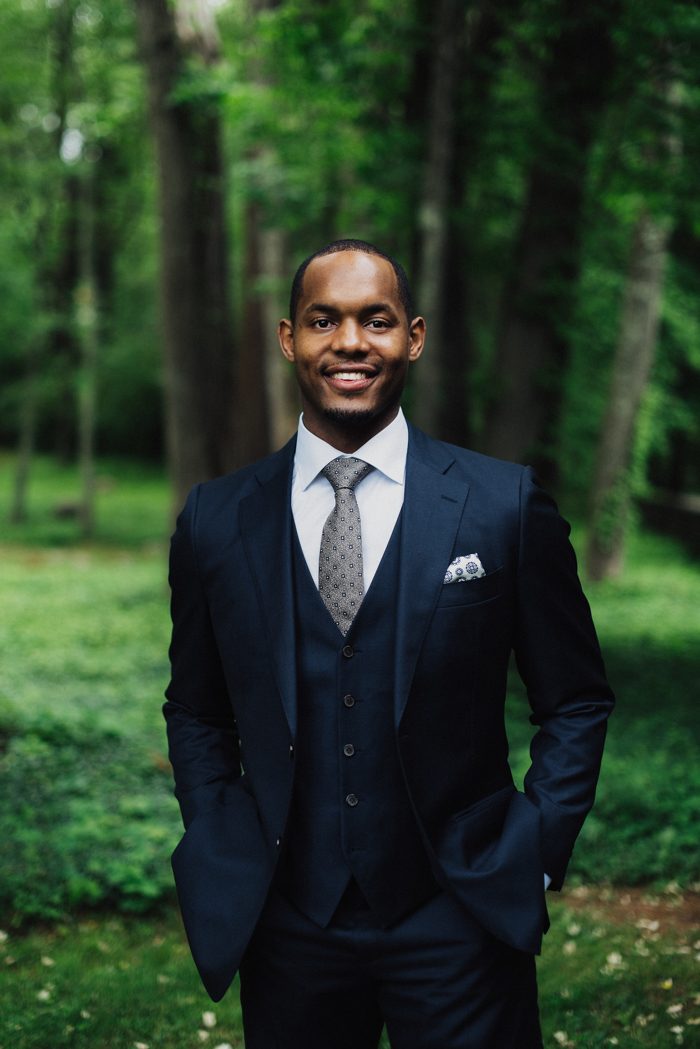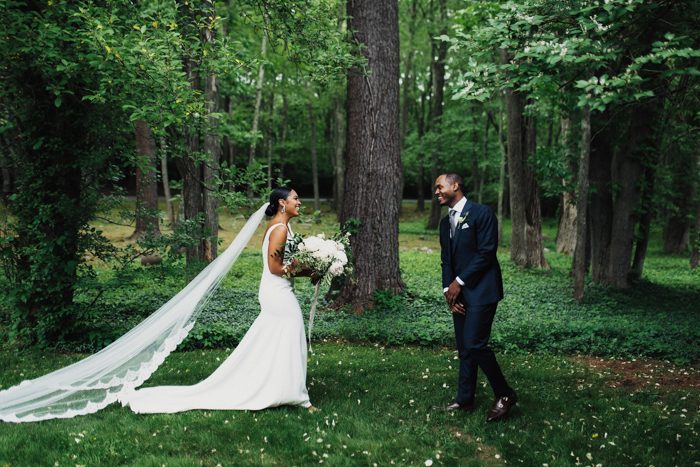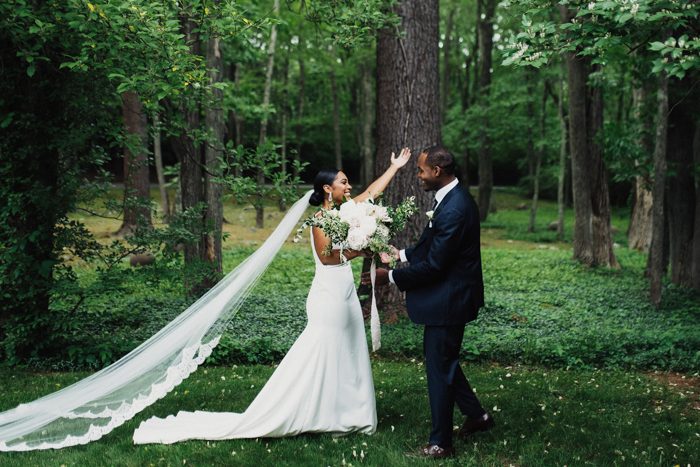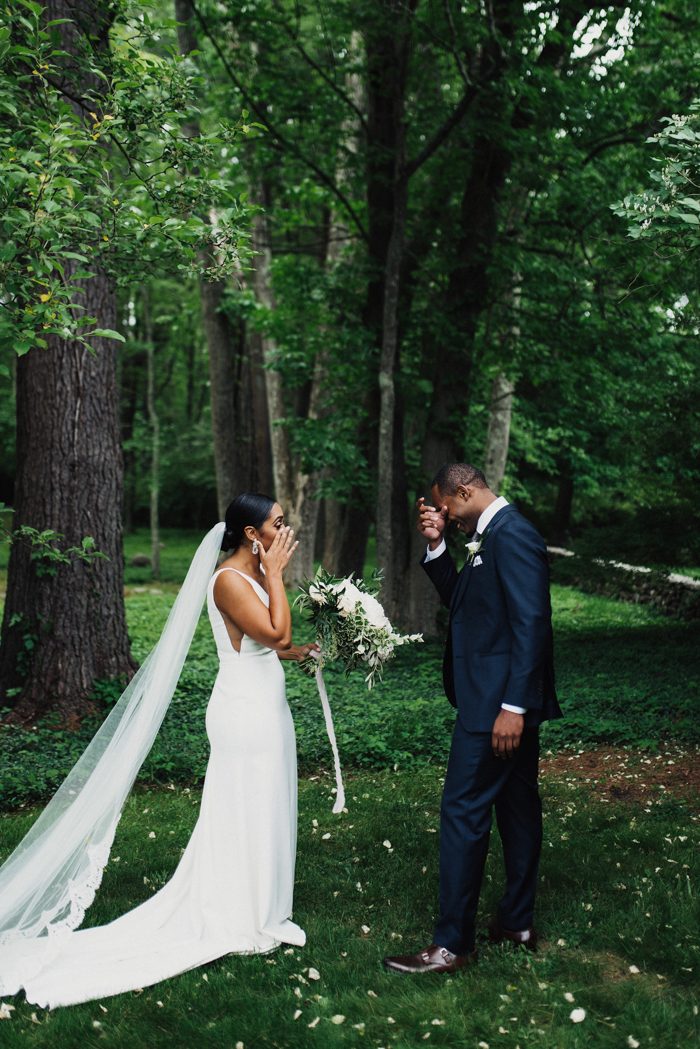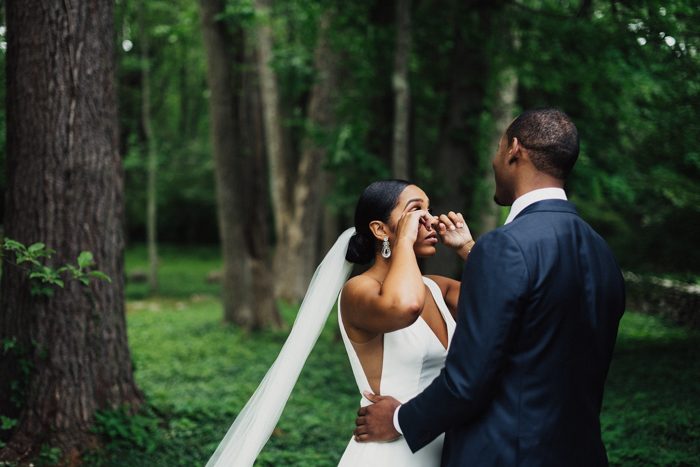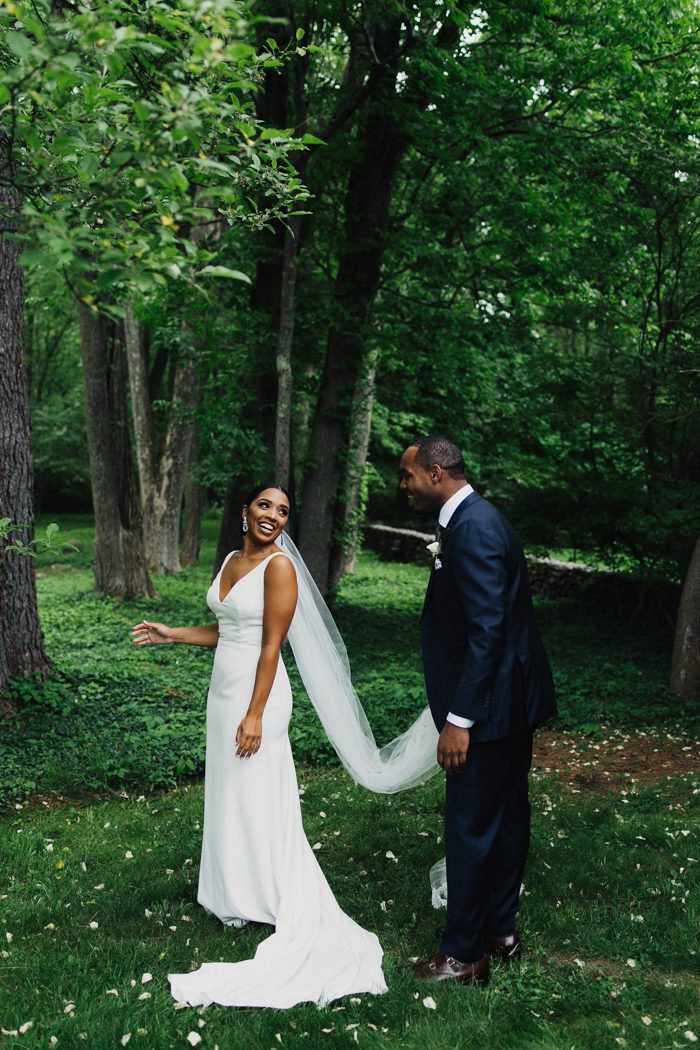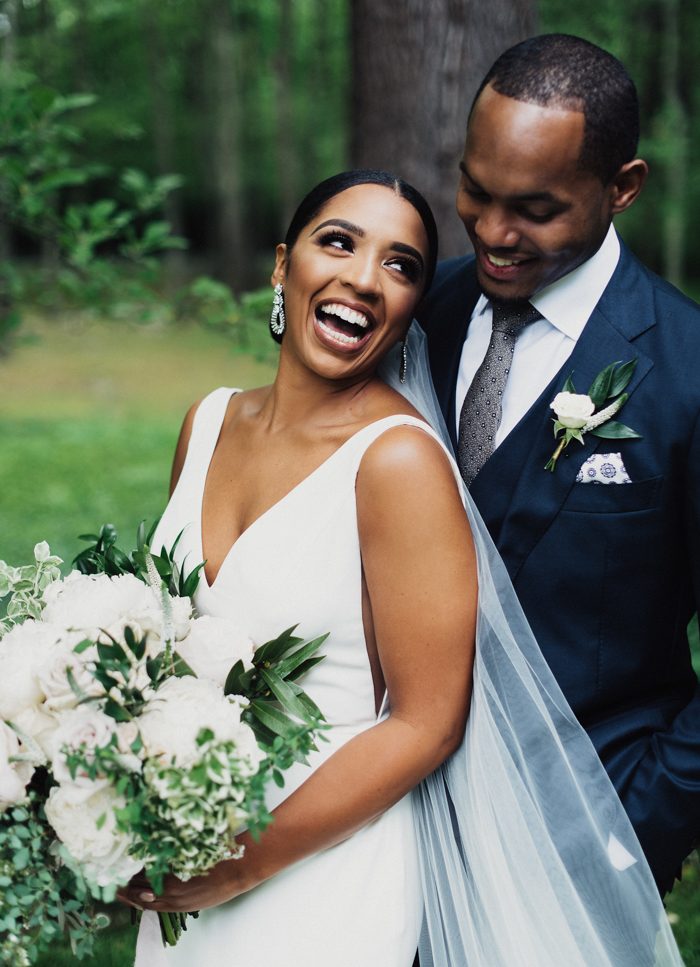 Eden is not only amazing at what she does, she's also just one of the kindest and warmest people I've ever met. My husband and I absolutely love our wedding photos. We also really just loved working with Eden. She makes you feel super comfortable and you just have confidence that she'll capture the most amazing moments of your special day. I looked through close to 100 photographers' portfolios for weeks, but once I found Eden's page I felt such a strong connection to her work and vibe. If you want to be at ease knowing you'll have drop dead gorgeous photos and also have fun taking them, Eden is your girl!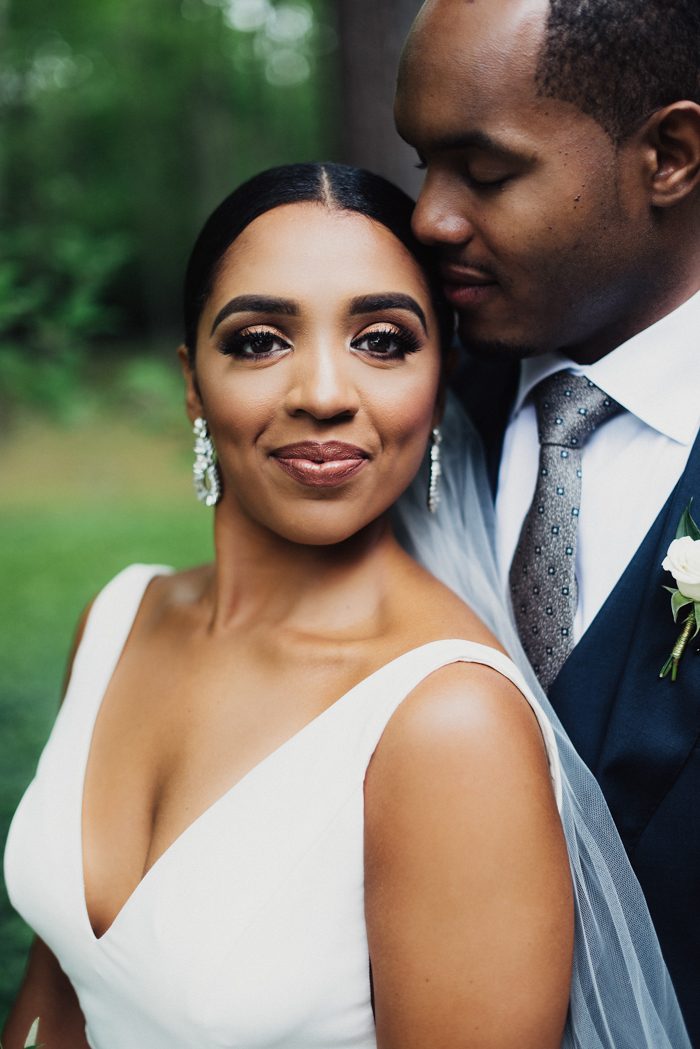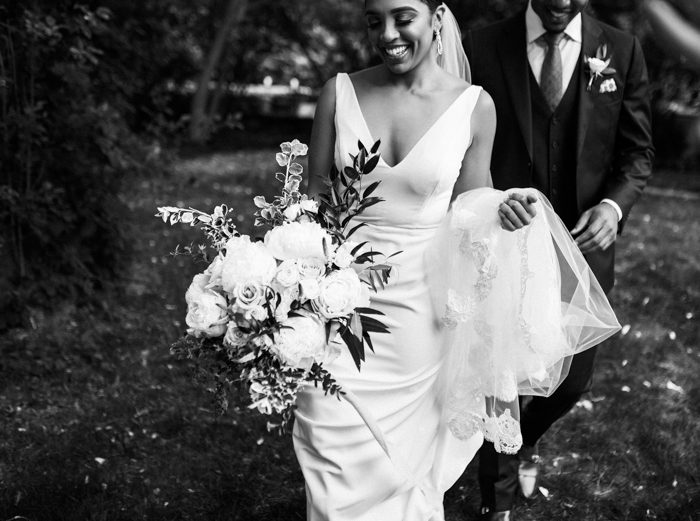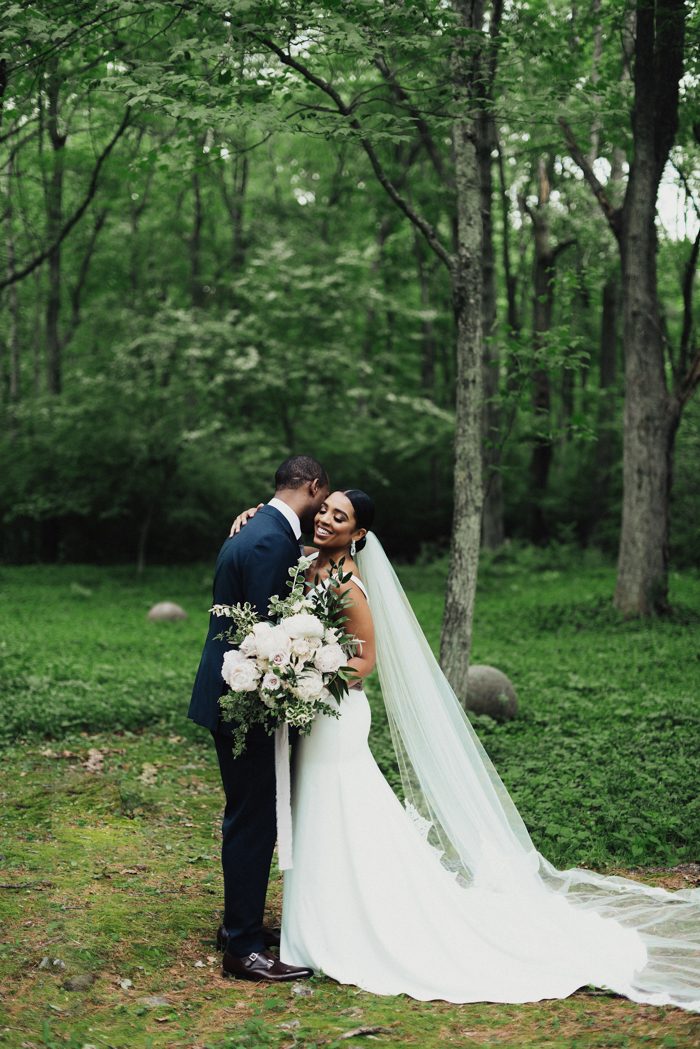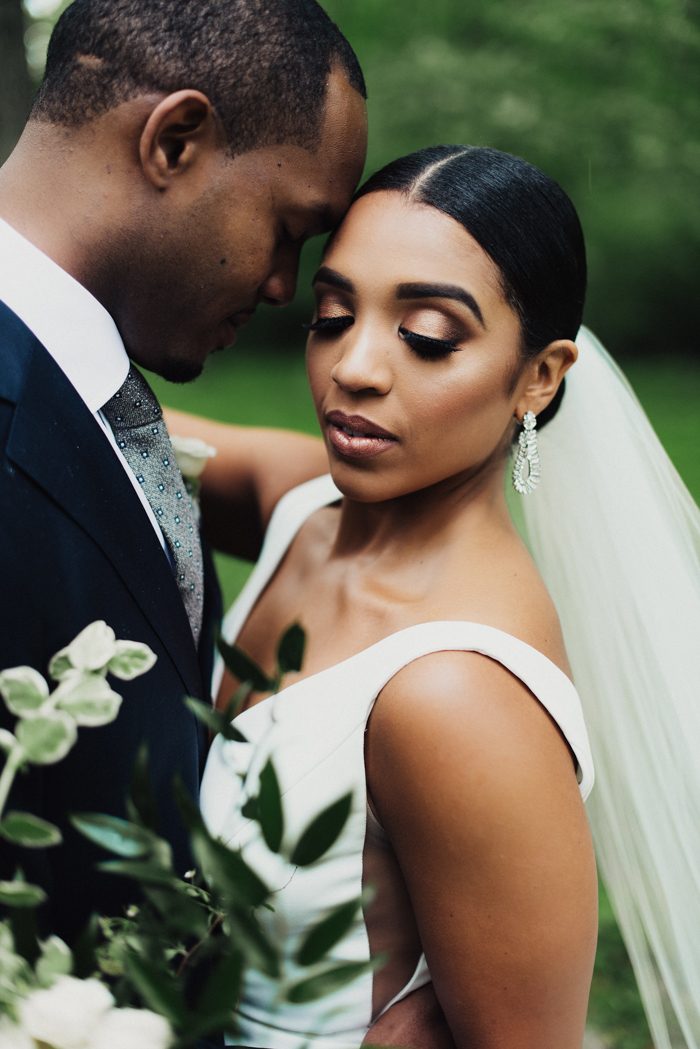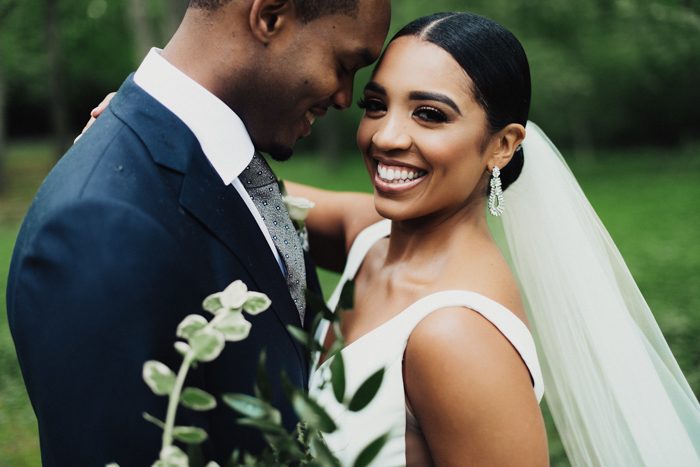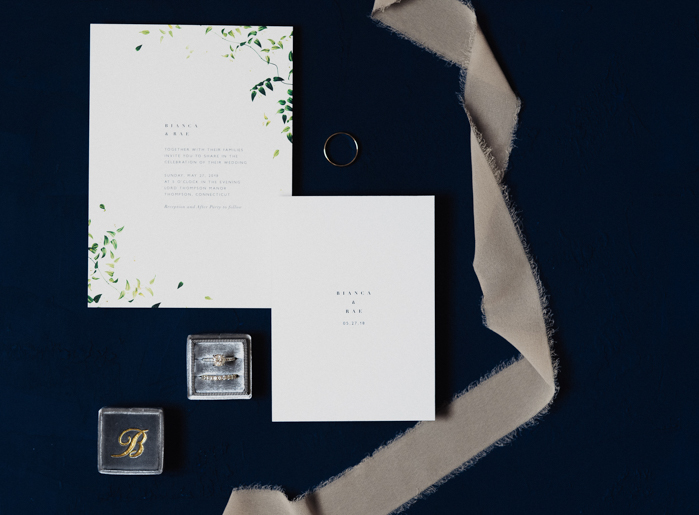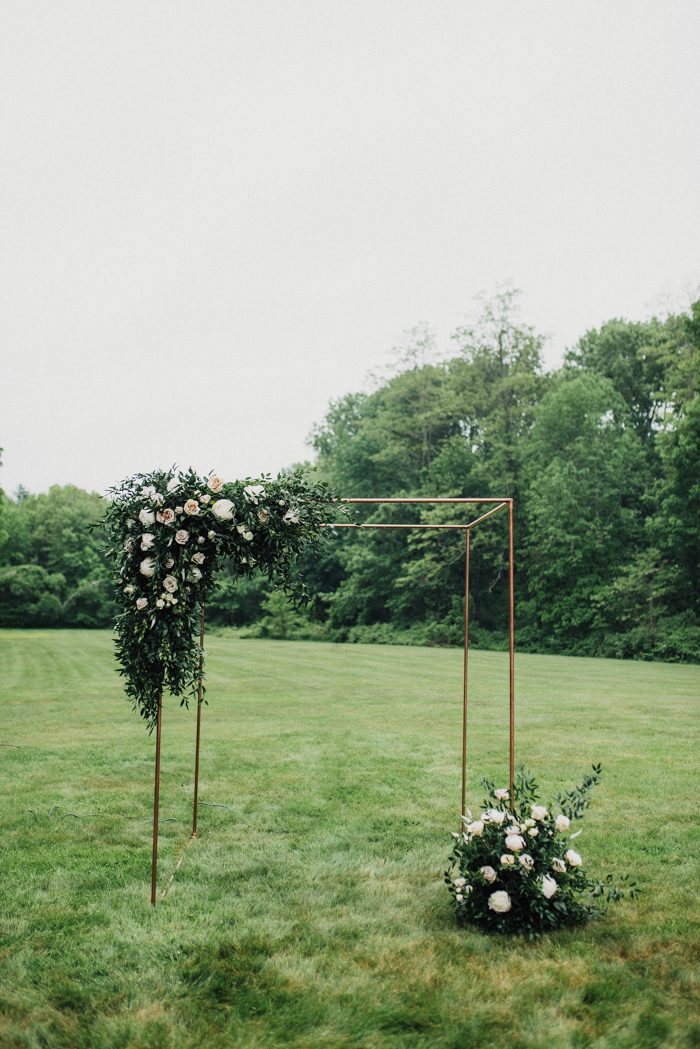 Our top priority was making sure that from the moment our guests stepped foot on the property, they felt a genuine, romantic and intimate vibe that was true to our relationship. Both of our families are very large and often throw parties for just about every occasion. While these parties are usually large in size, they always feel intimate and this was a feeling we were trying to recreate at a different scale. It was very important that our guests felt like they were taken care of and comfortable as if they were in their "home away from home".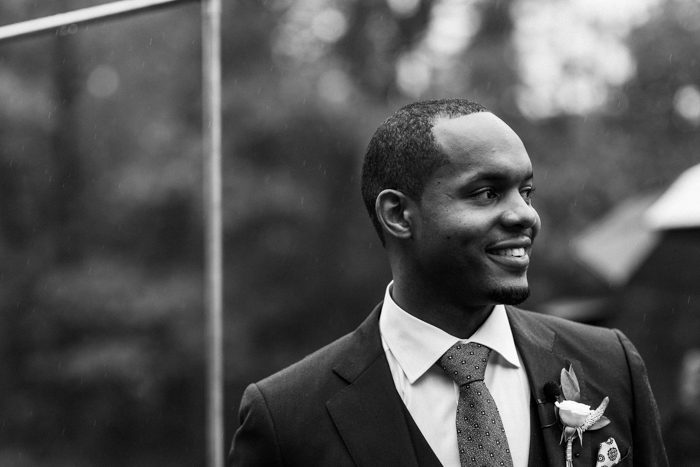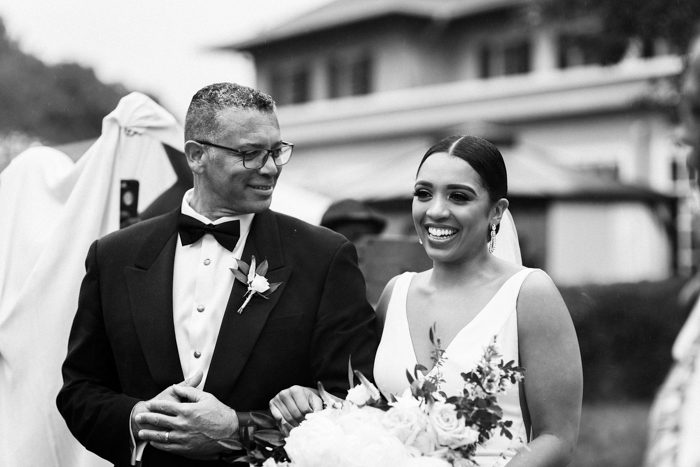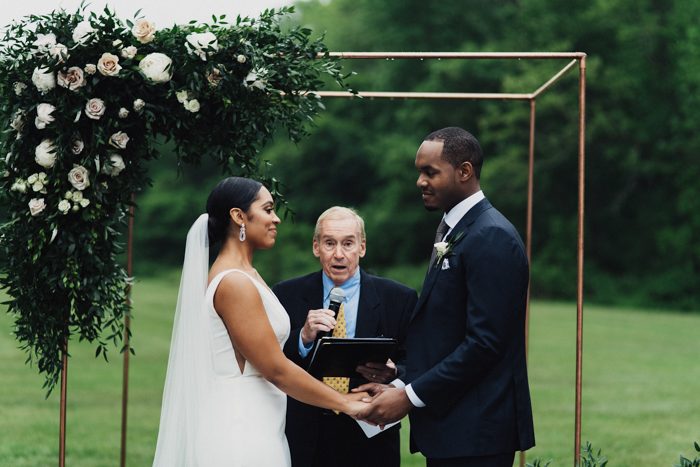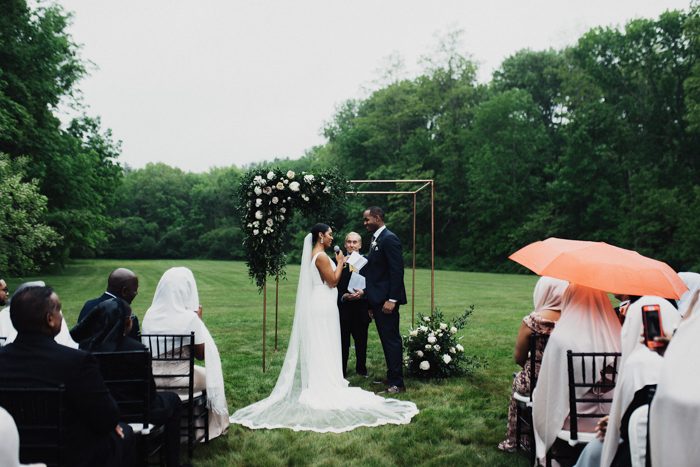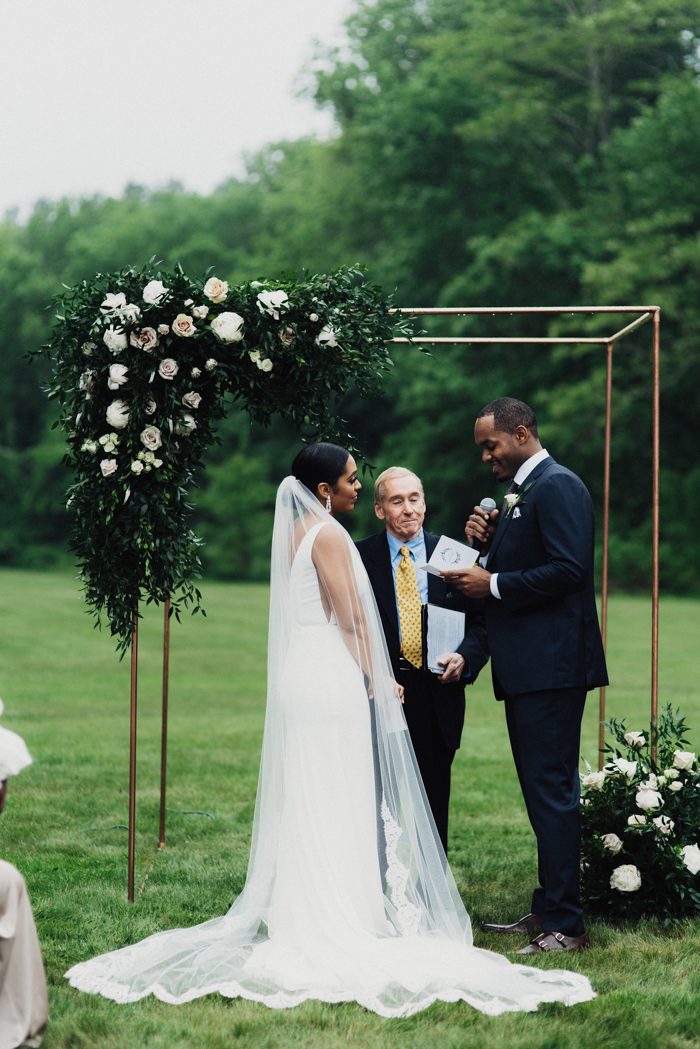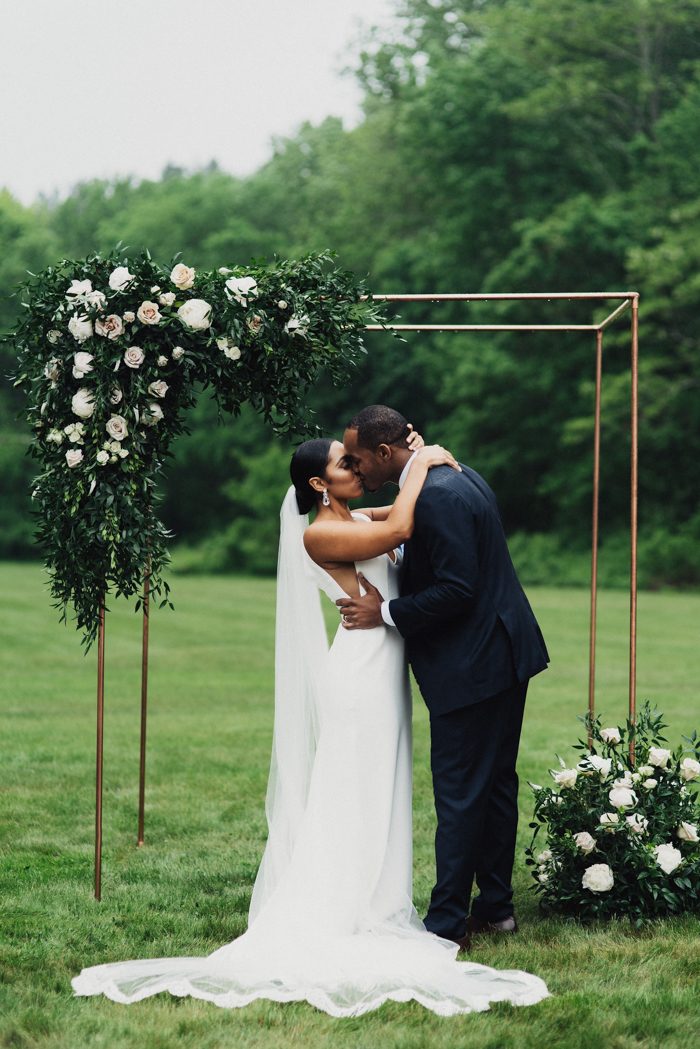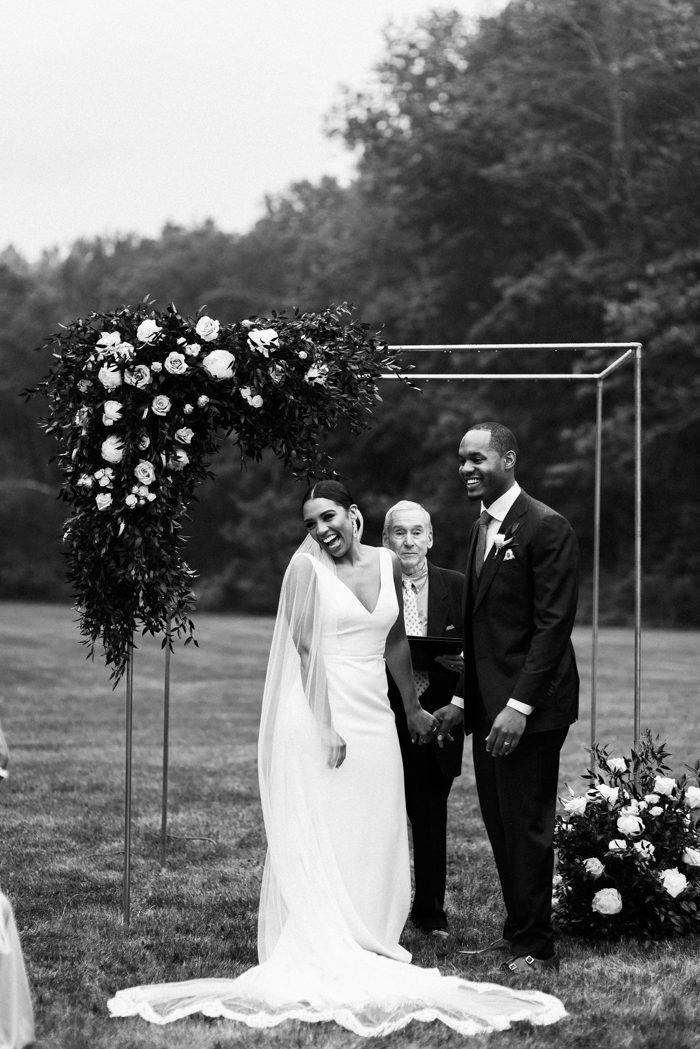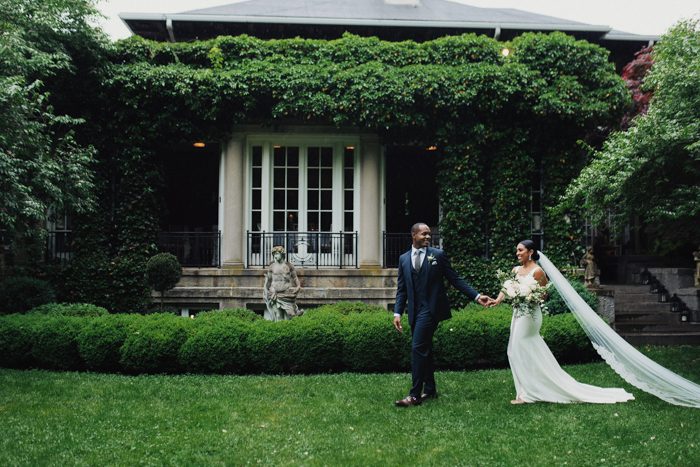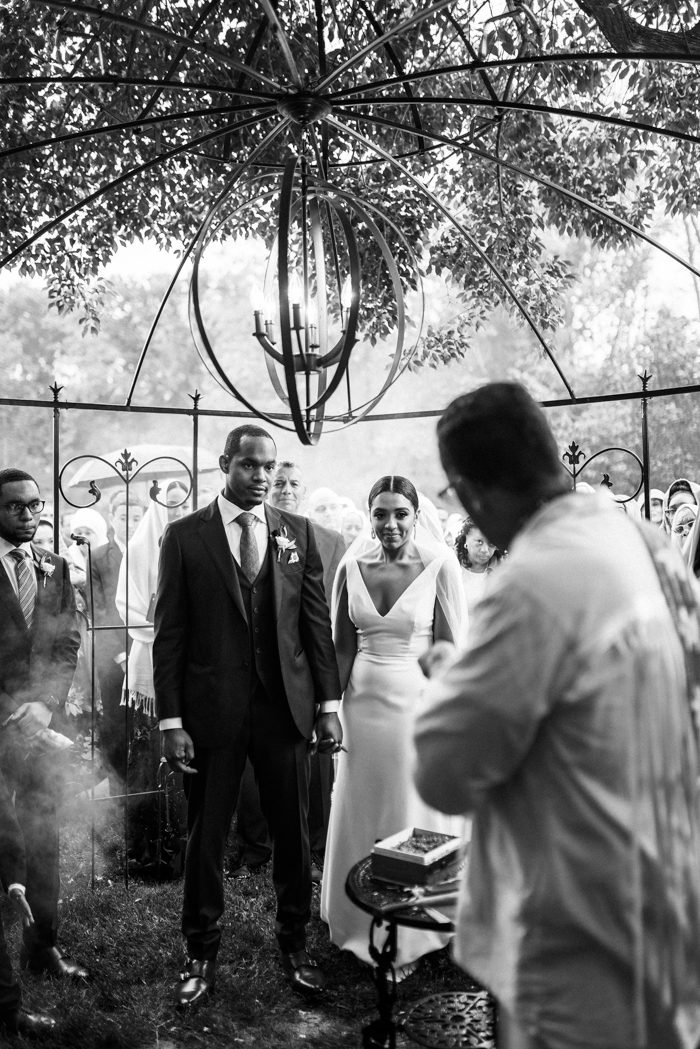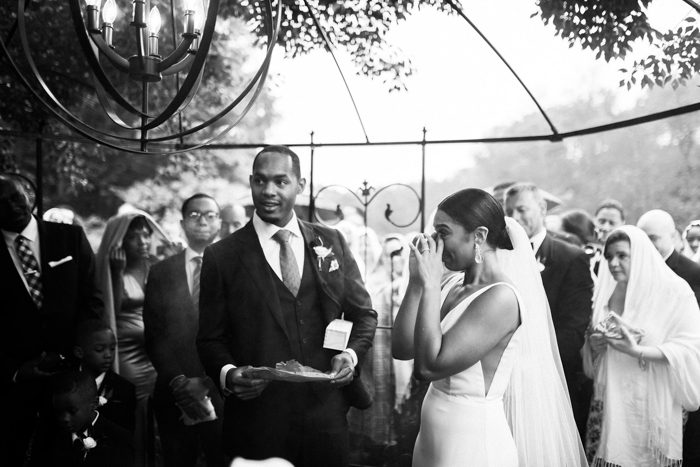 Rae and I honored my Mashpee Wampanoag roots in a ceremony carried out by my tribe's Medicine Man, "Soaring Eagle." After we were proclaimed husband and wife, we gathered under a romantic candle-lit gazebo surrounded by all of our guests. Our Medicine Man said a few words about how Rae and I have been "making medicine together" since the day we met several years ago. He then proceeded to speak about love and how the few rain showers we had during the ceremony were a sign of cleansing. It was at this moment you could see everyone take a deep, calming breath in and then out. "Soaring Eagle" wrapped Rae and me in a Native American blanket and asked us to exchange gifts that we had made for each other. I had a custom dominoes set made for Rae, as it's a game that brings all of his family together over laughter and lots of love. In exchange, Rae gifted me a beautiful Wampum bracelet made by a member of my tribe. To conclude our Native American ceremony, our Medicine Man sang a Wampanoag song and invited all of the guests to take a pinch of tobacco with their left hand, as it's the hand closest to one's heart, and throw it in a fire pit with burning sage as a commitment of love and friendship to Rae and I. I couldn't think of a better way to honor my heritage and invite all of our guests to partake in the festivities and kick-off the party.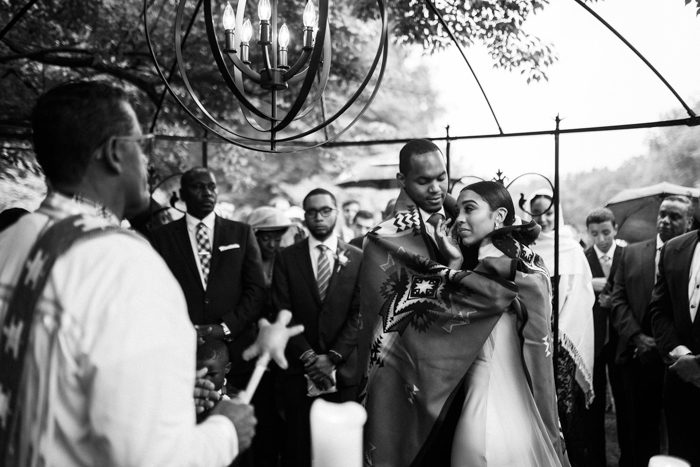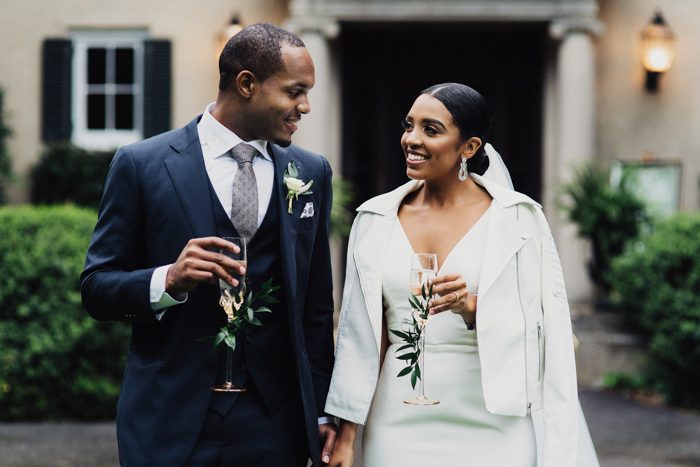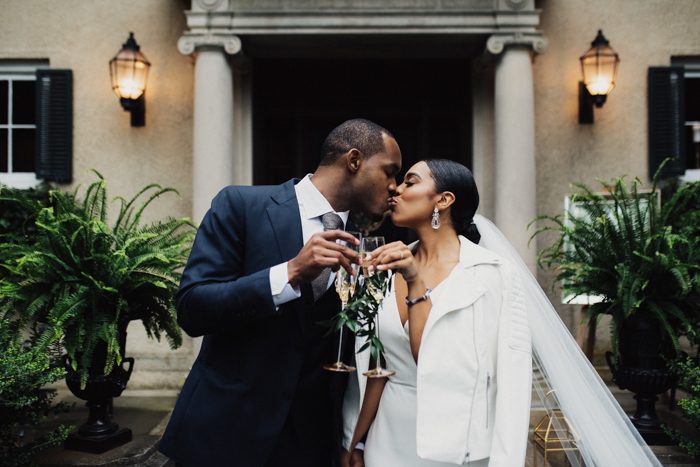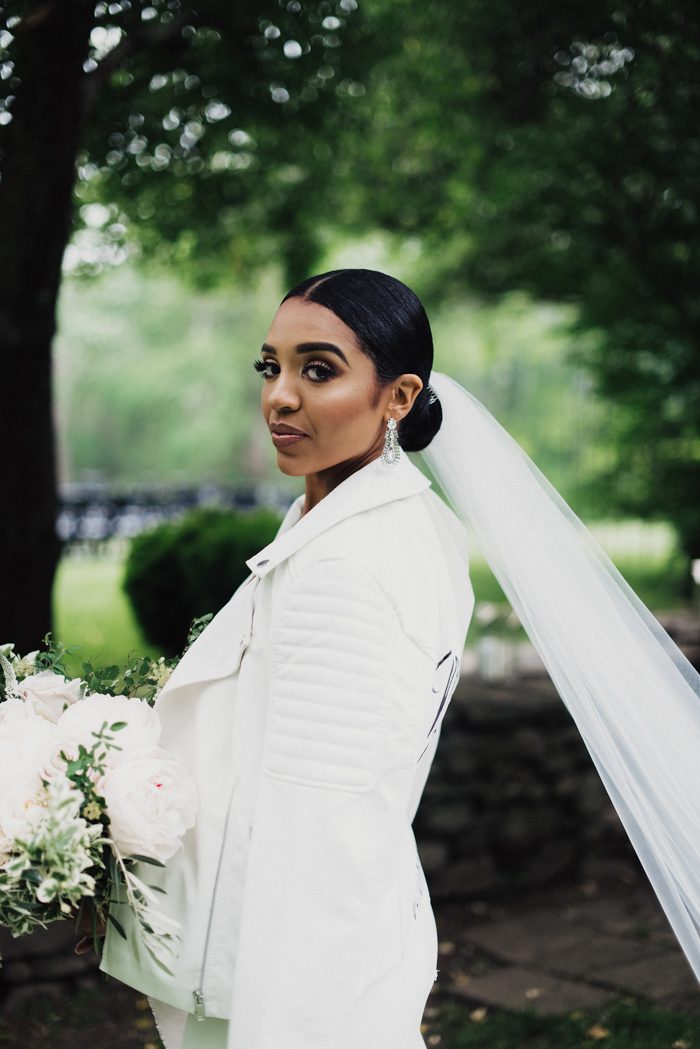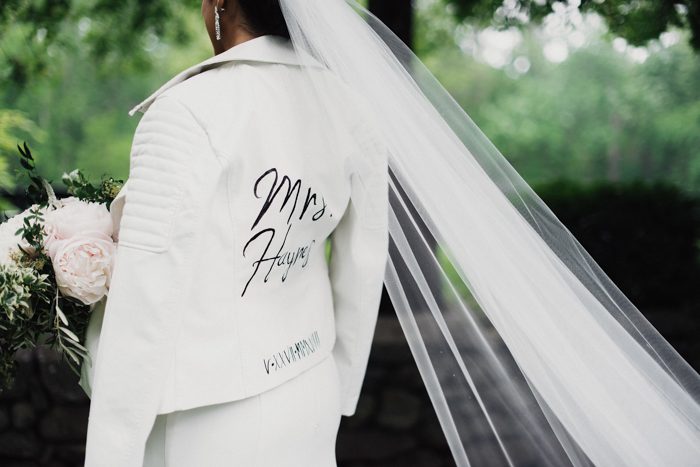 The team at KTS Luxury Events made some of the projects I thought were impossible come true! The floral backdrop with the neon sign was the talk of the night at our wedding. It looked so effortless and complimented the room so well. The team also created my custom Mrs. Haynes white leather bomber jacket. These are just a few of my favorite details that they helped come to life!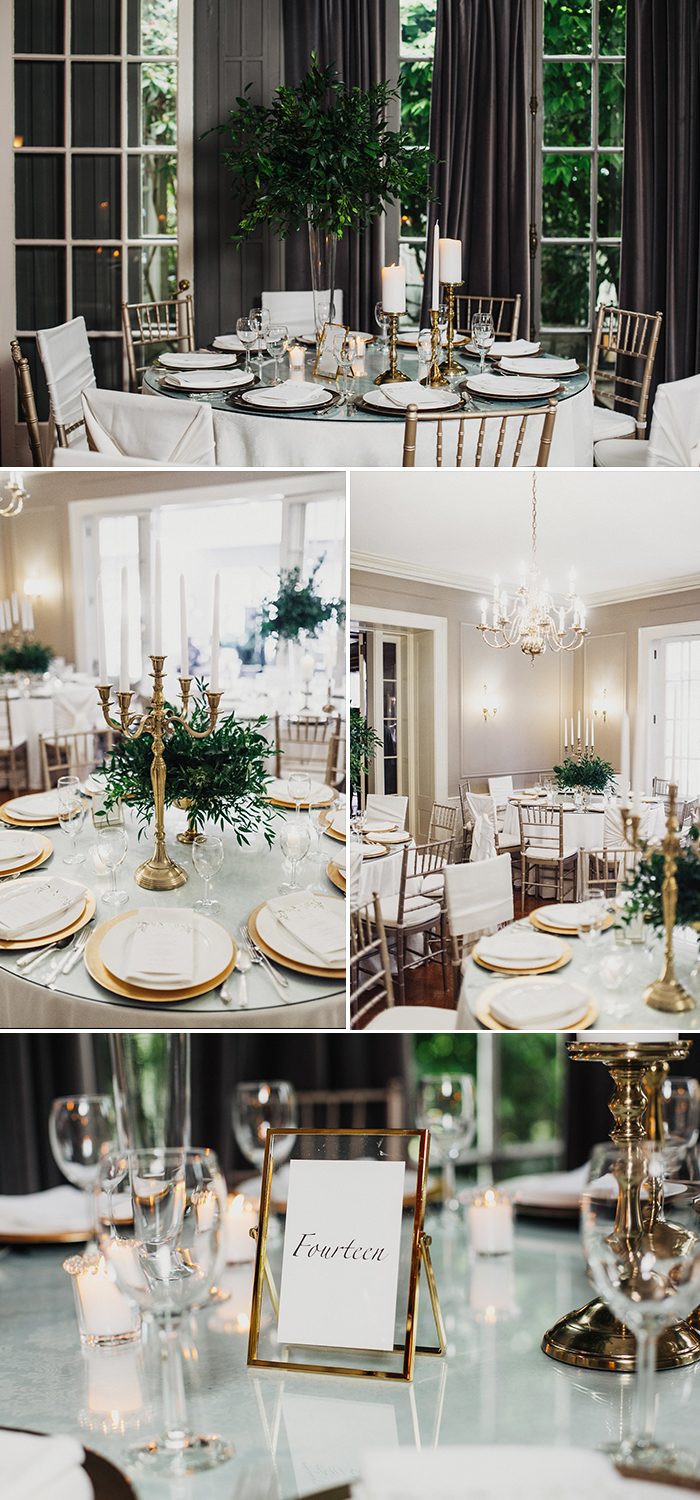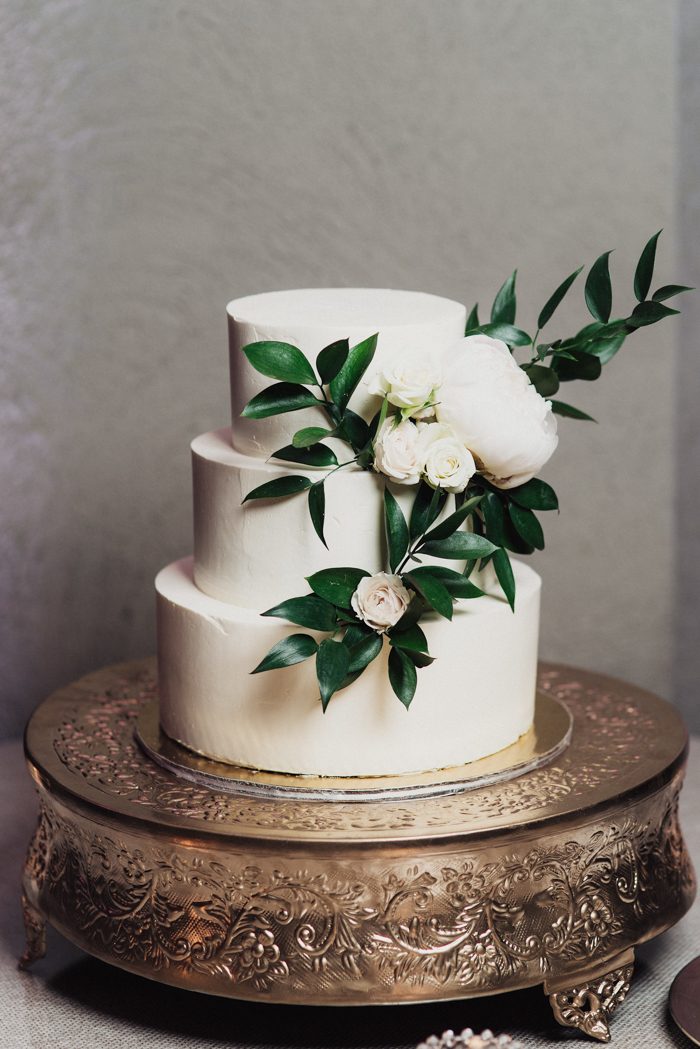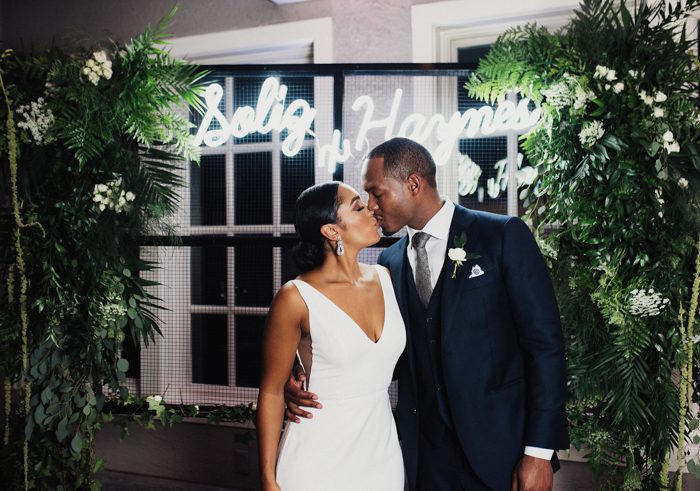 Stay true to the vibe you are going for and identify areas where you can bring a creative twist to a traditional concept. For example, instead of a traditional backdrop, we had a lush and green floral backdrop with a neon "Soliz x Haynes" sign to brighten up the reception space in a fun, creative and romantic way.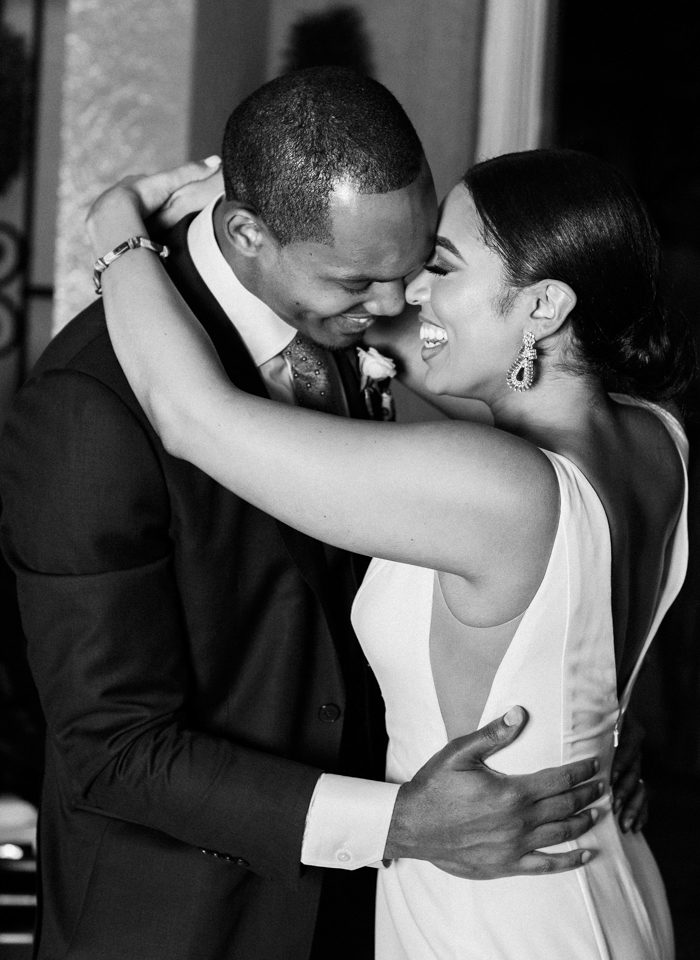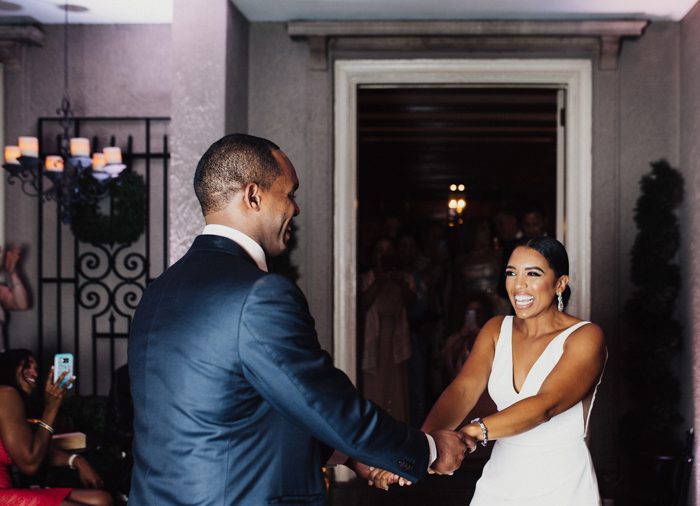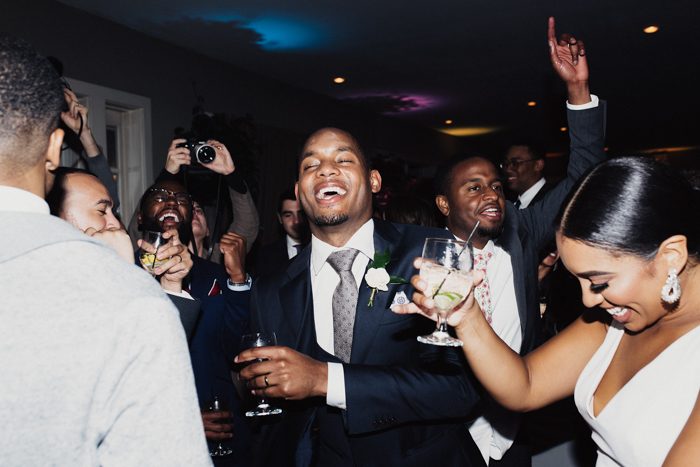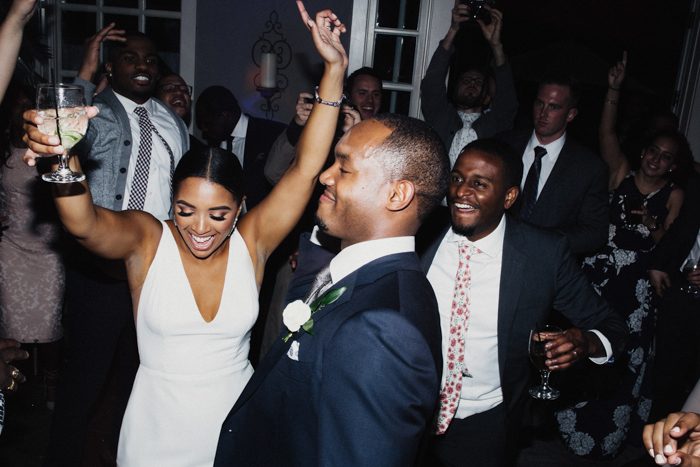 A big thanks to Eden Strader Photography for sharing this classically beautiful wedding with Junebug! For more elegant wedding inspiration, take a look at this elegant vintage-inspired outdoor wedding at The Ridge Asheville.