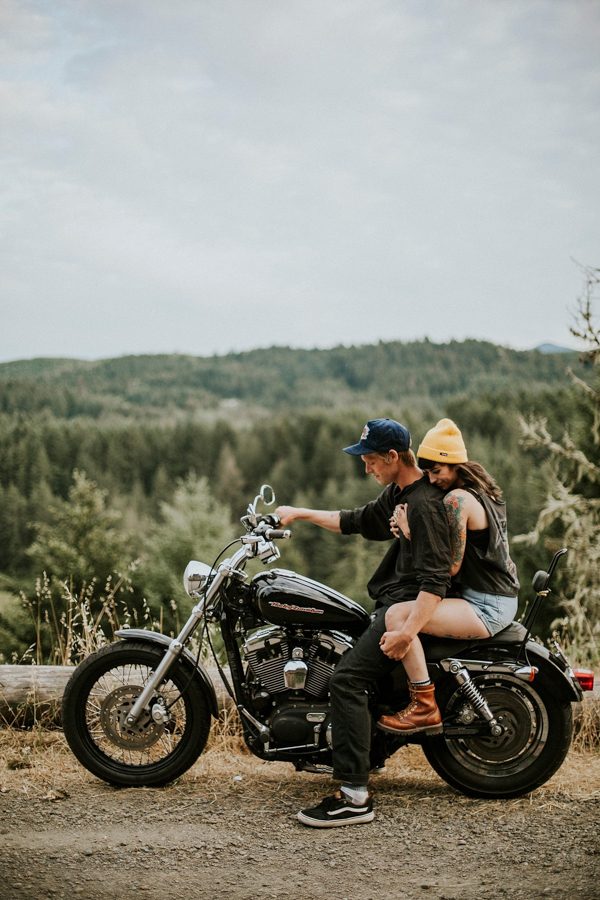 When it comes to edgy sweetheart sessions, it doesn't get much cooler than this couple's motorcycle ride around Dorena Lake! Sarah and Beau let their hip everyday style speak for itself by donning rolled-up band tees, tons of worn denim, and a trendy variety of hats. From the couple's loving side glances to their fits of laughter next to the gorgeousness of their Oregon surroundings, we love the totally natural vibes that Dawn Photography captured in this sweetheart shoot!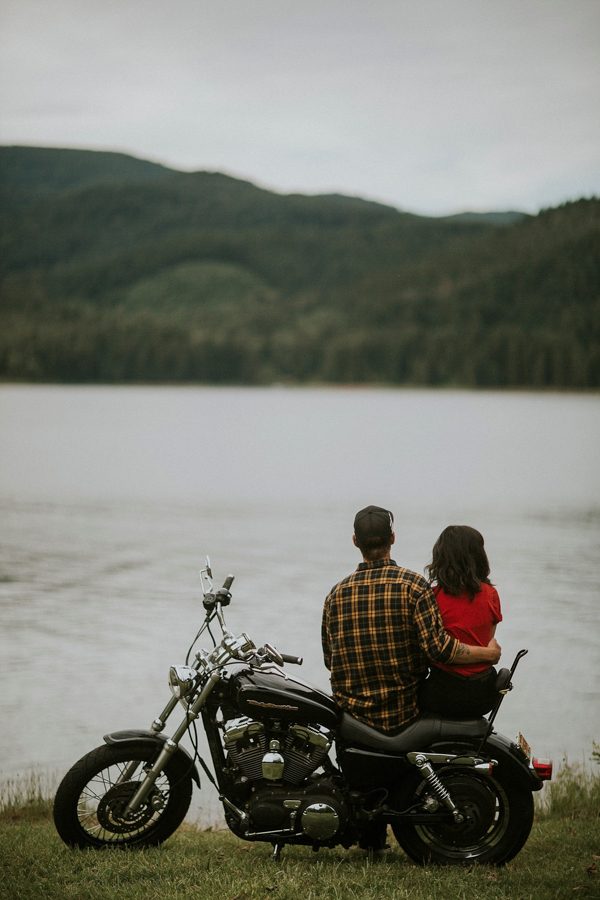 From the photographer: Sarah & Beau are not like any other couple I've shot with before. They kept "reminding" me that they are as awkward as they get. I could say the complete opposite! These two are made for each other. They love to goof off, tease each other, laugh with each other and love on each other. Their love is so playful and passionate. What an amazing blessing to photograph such an epic love.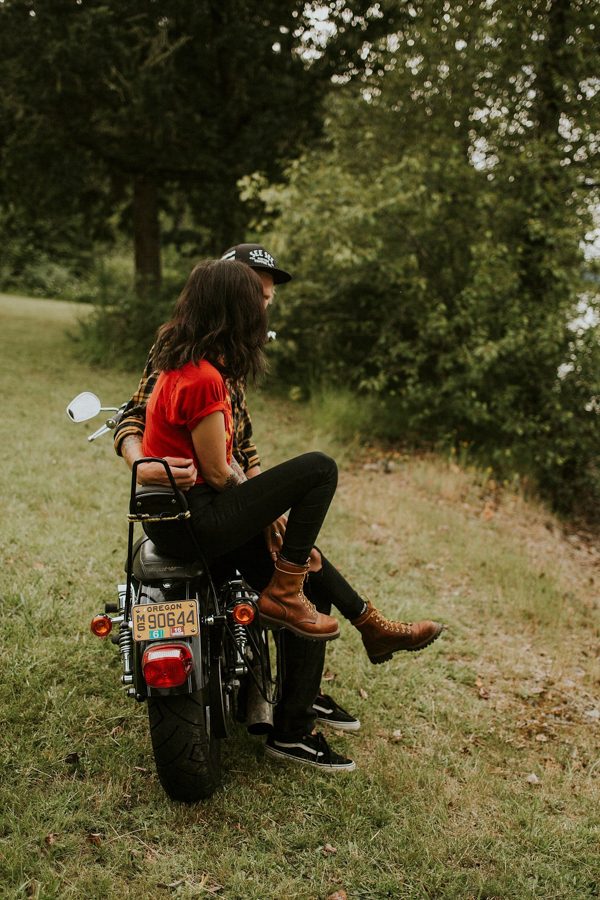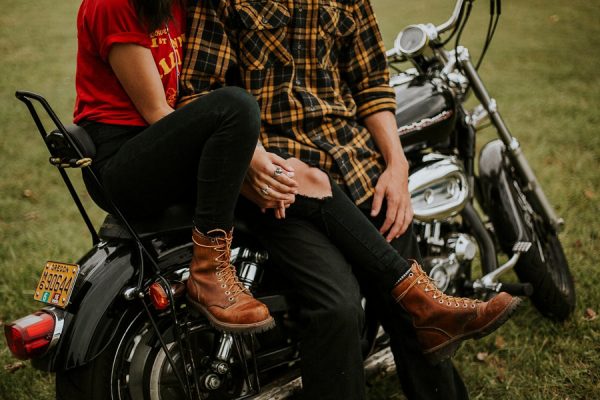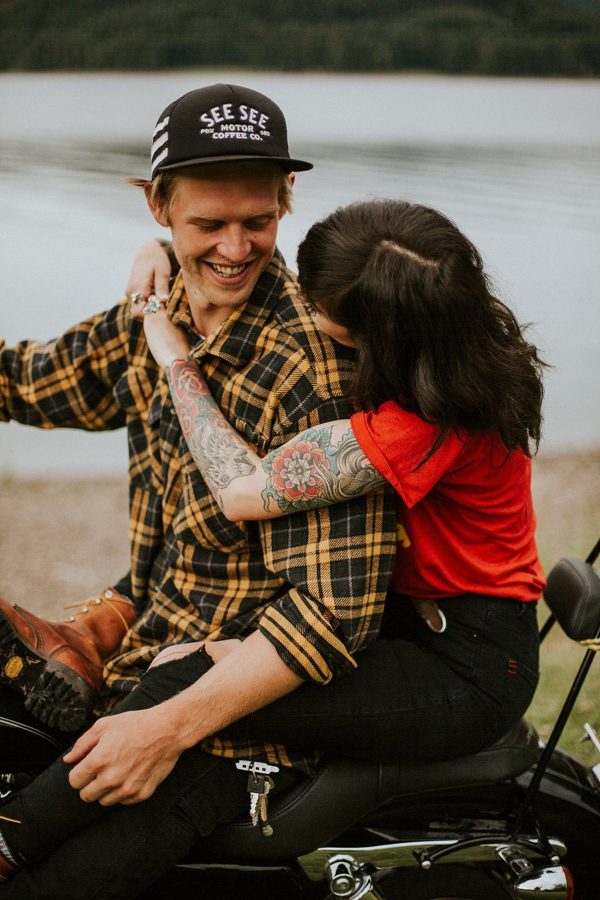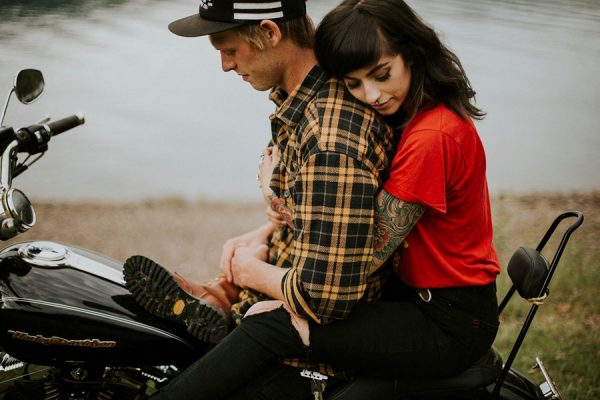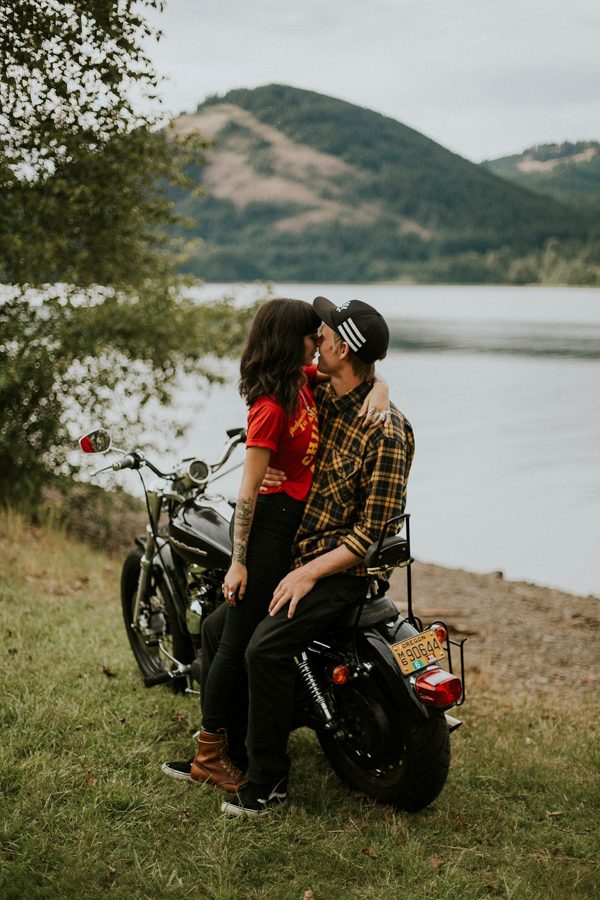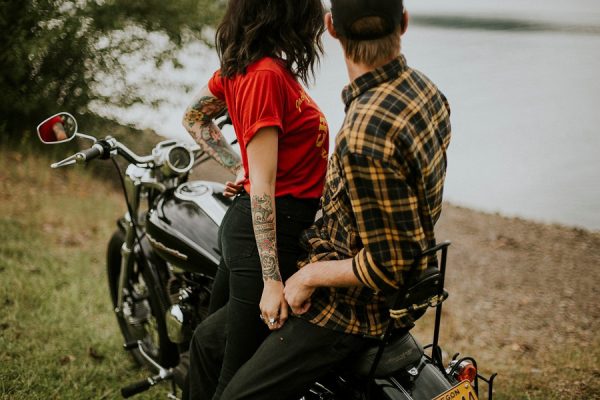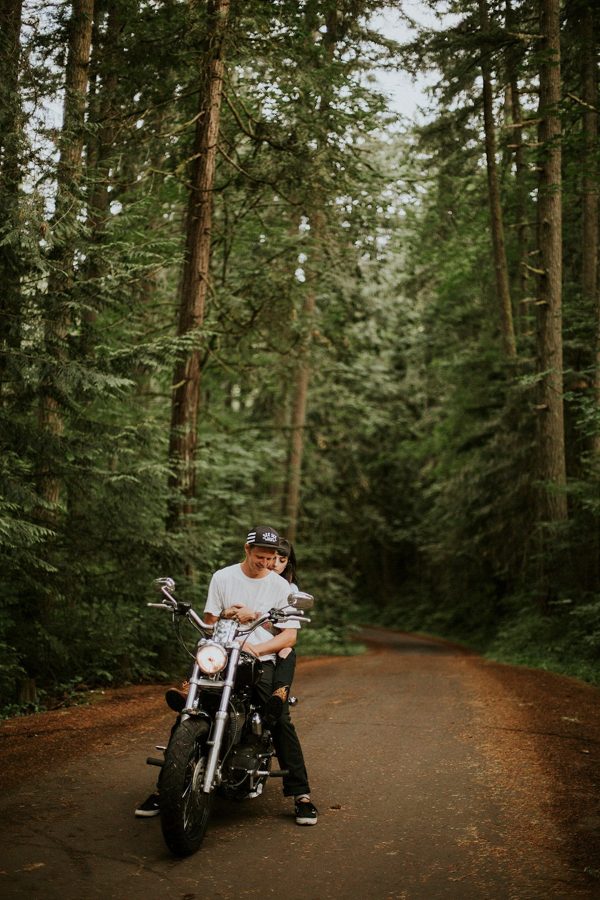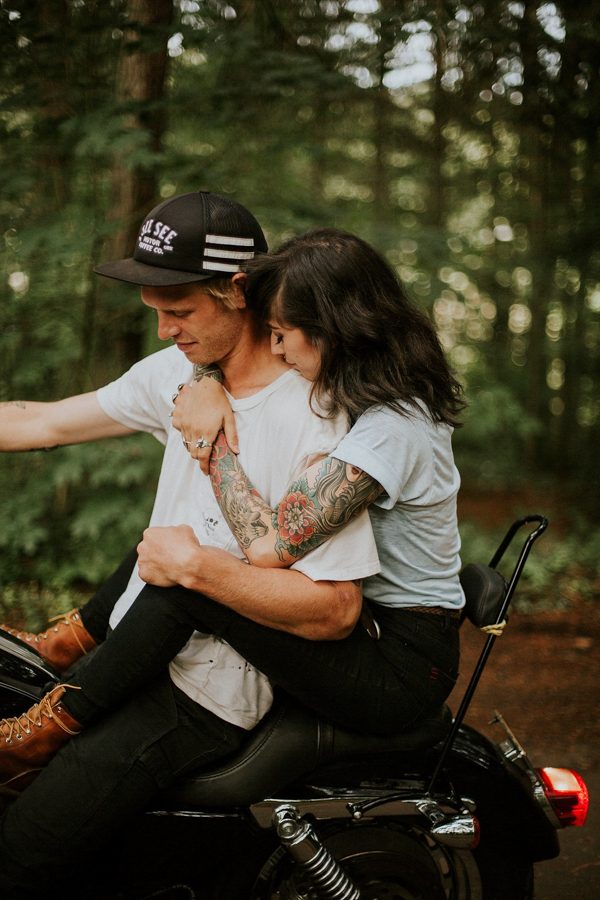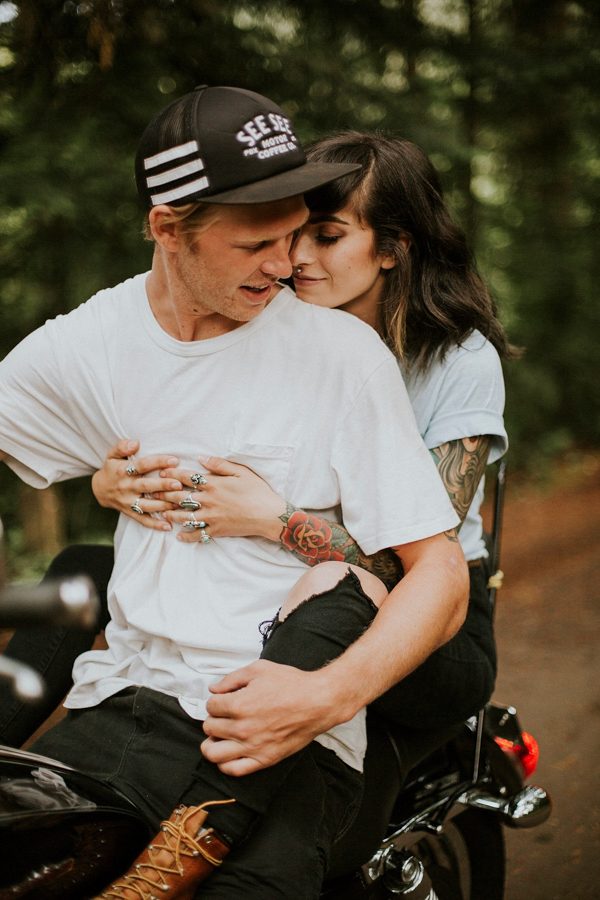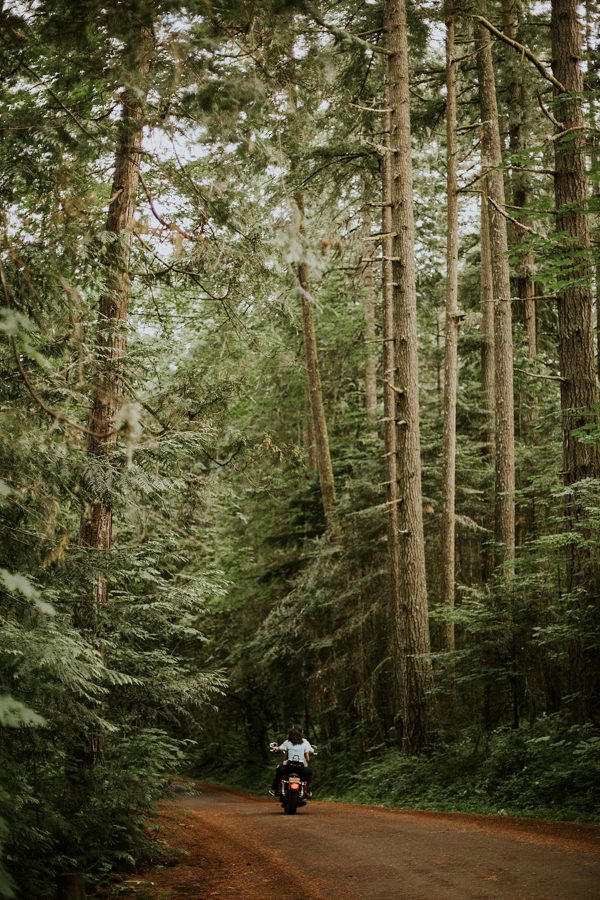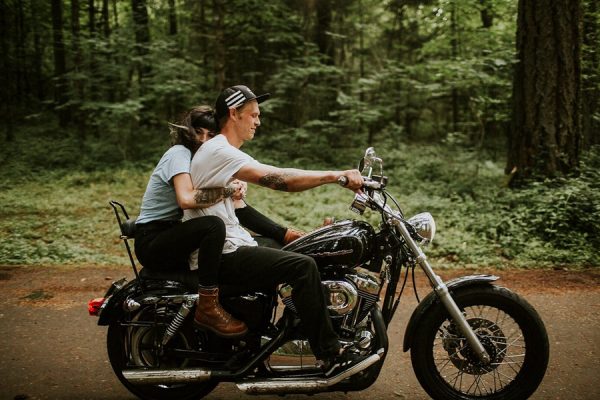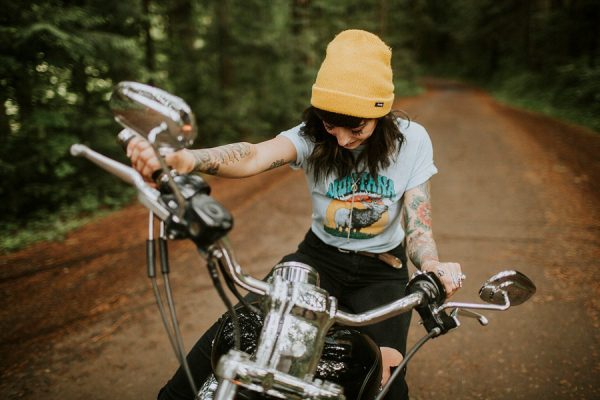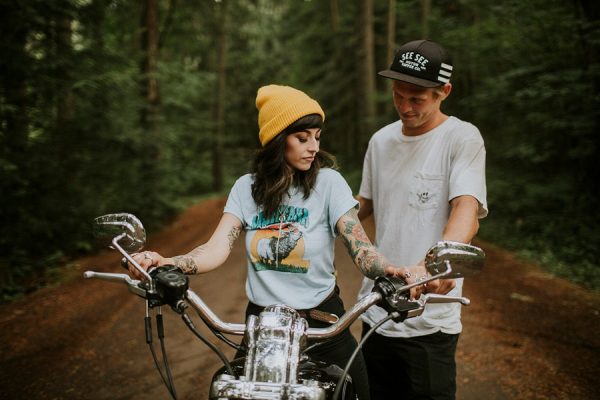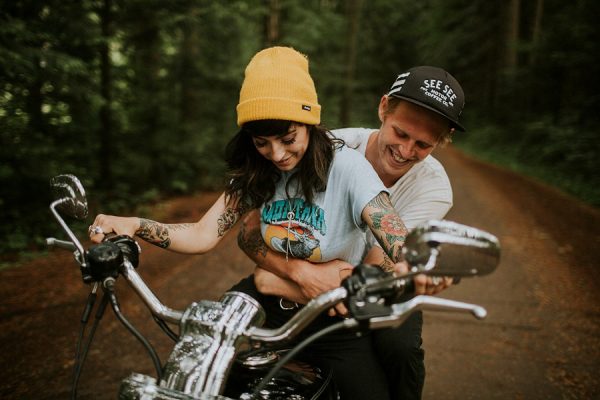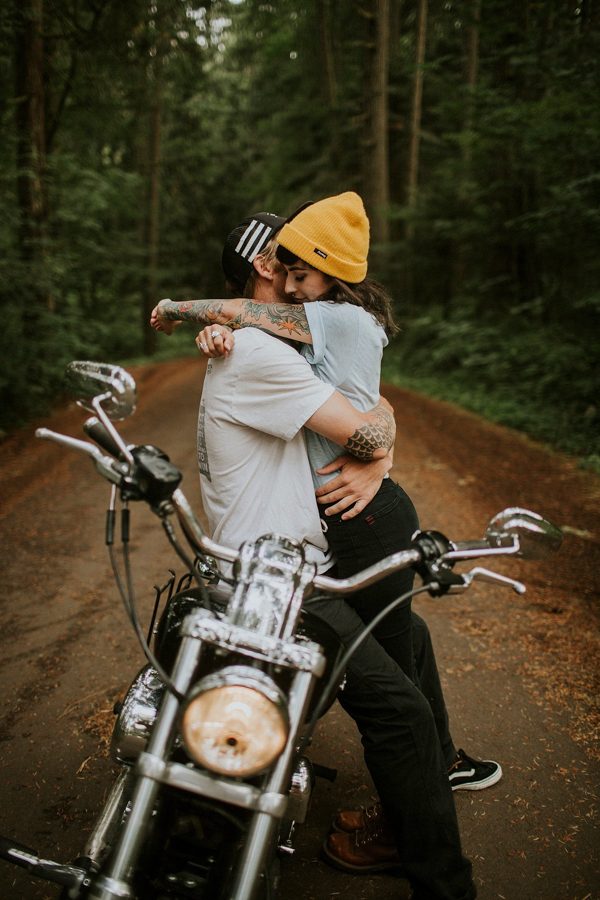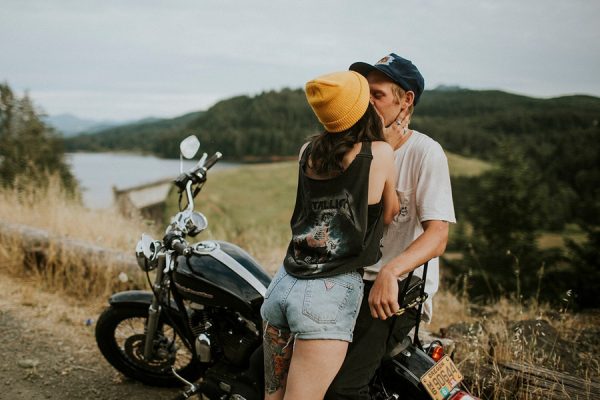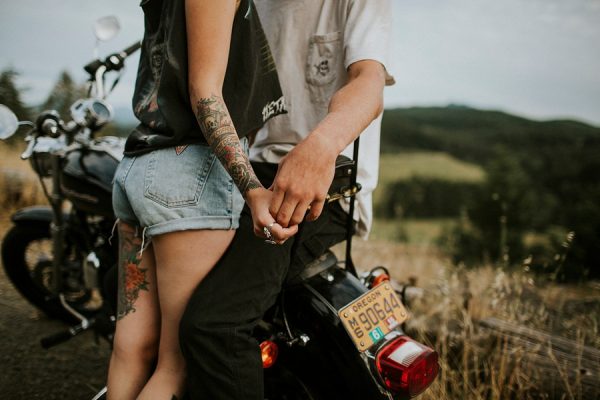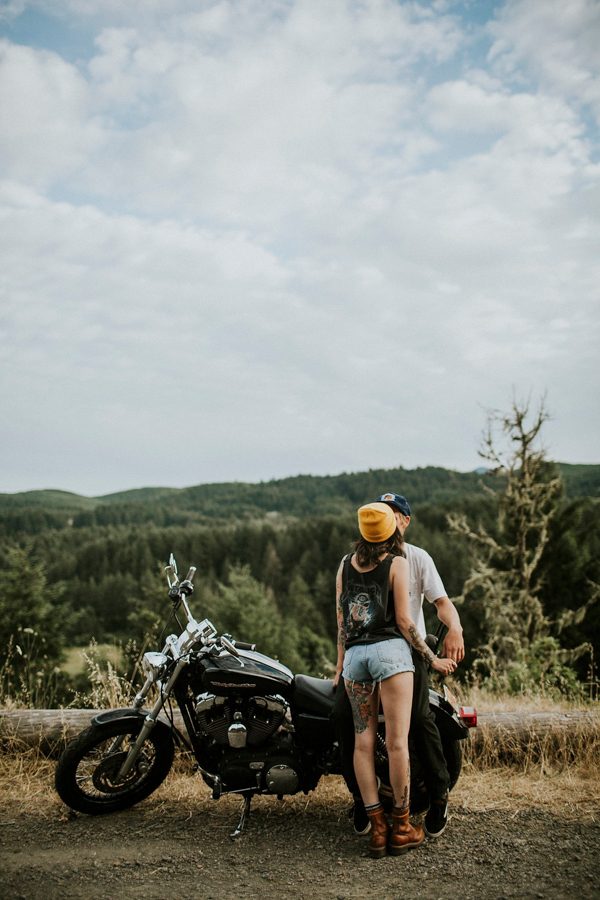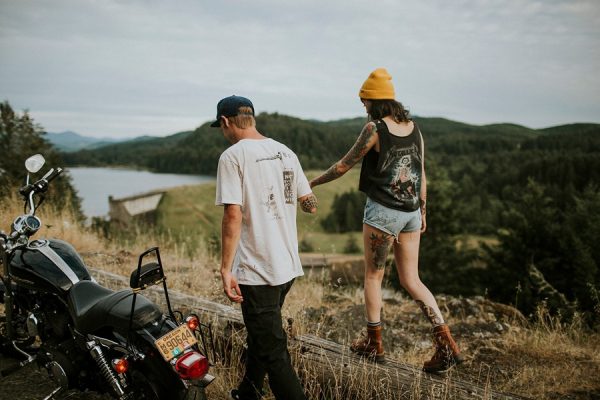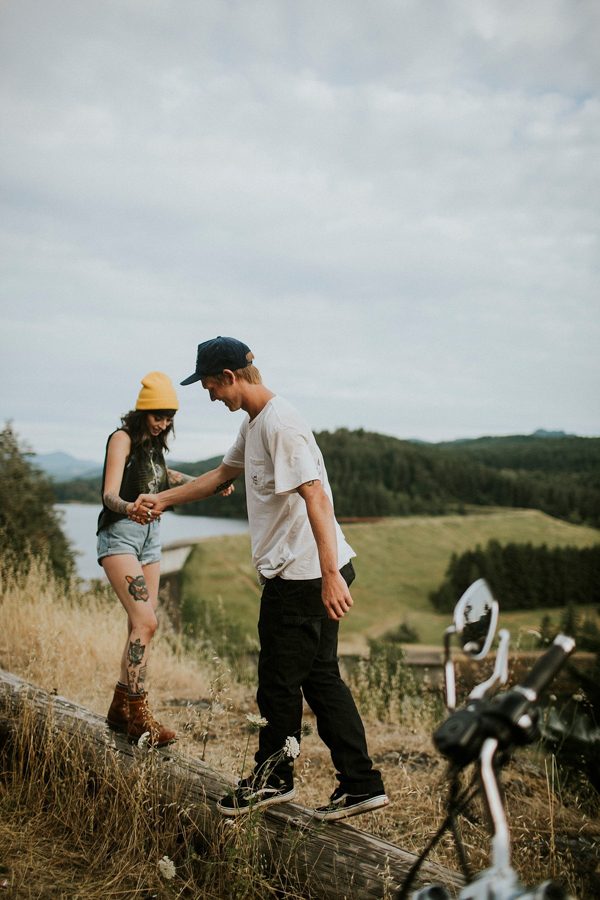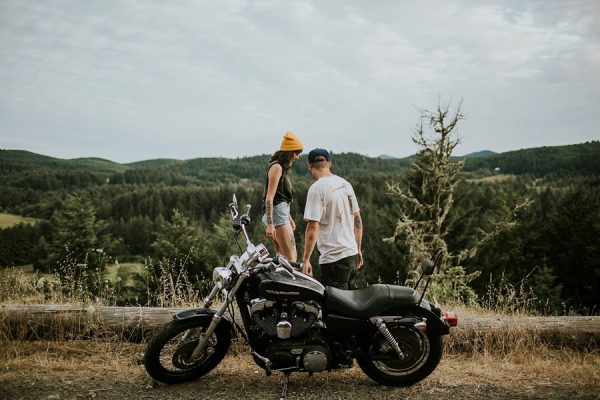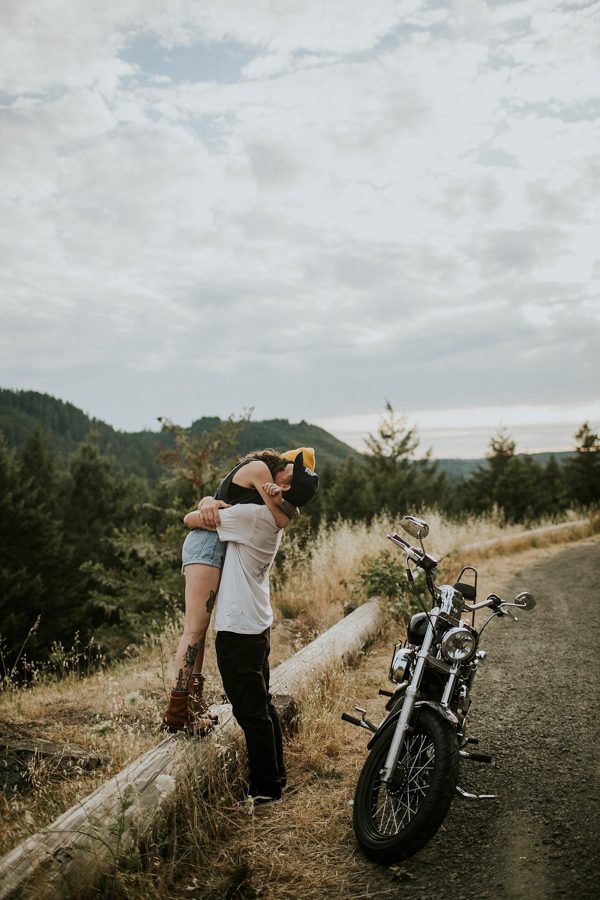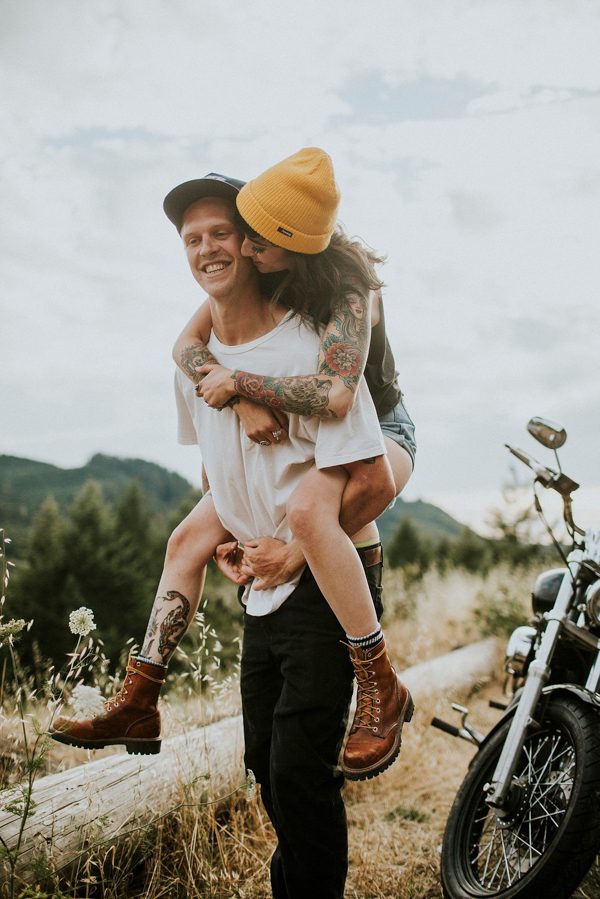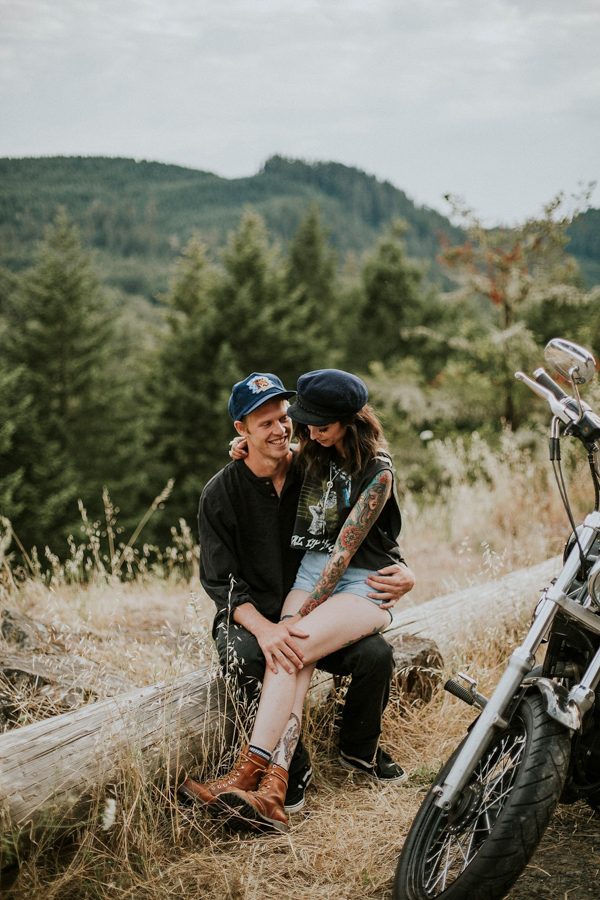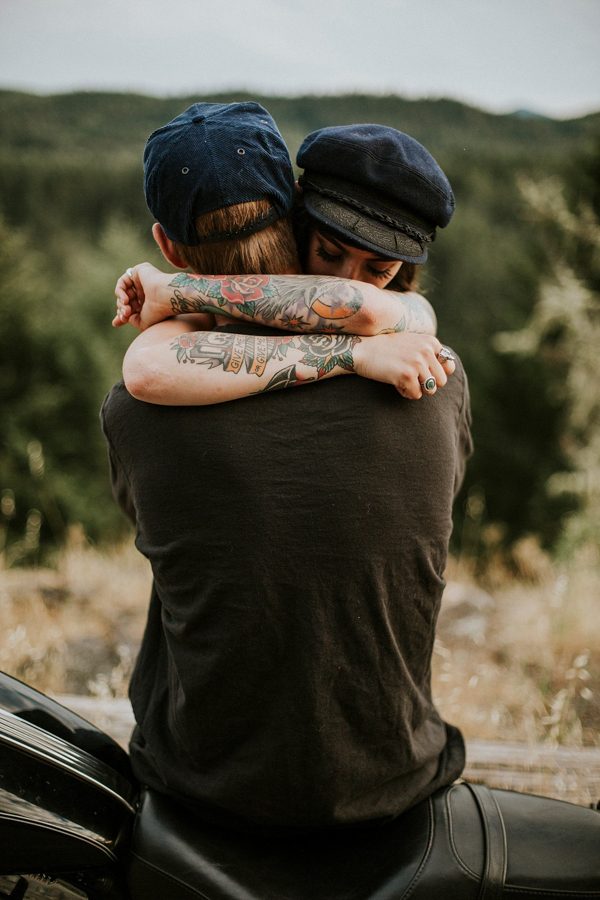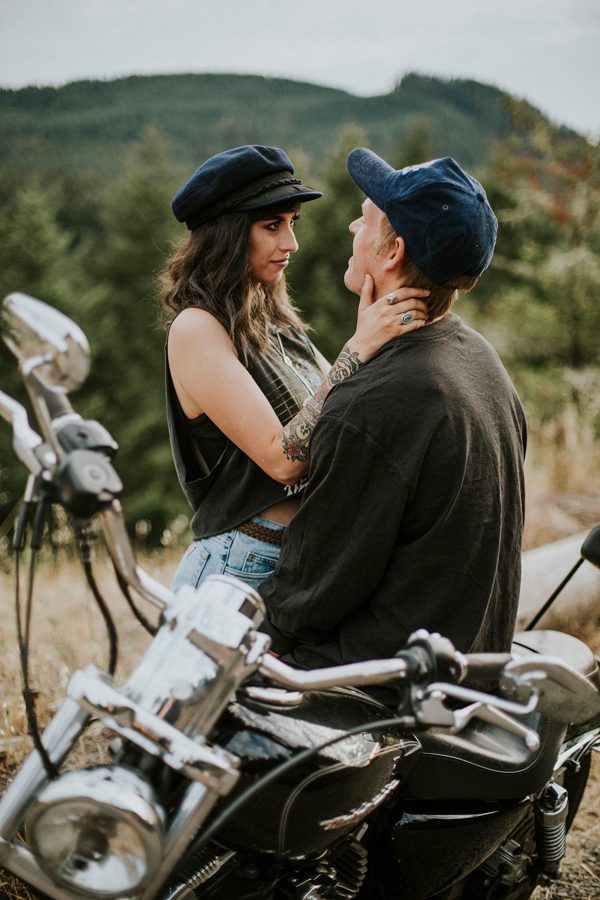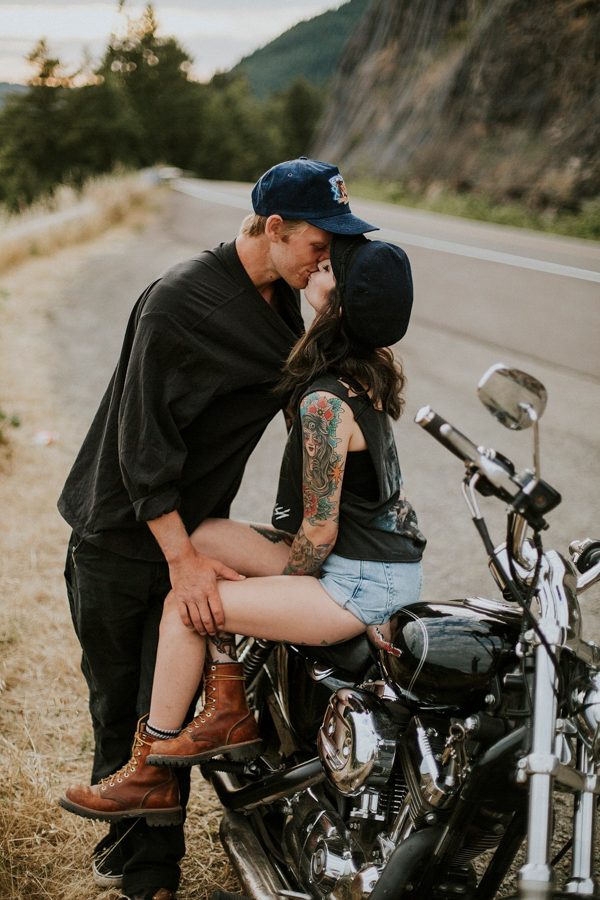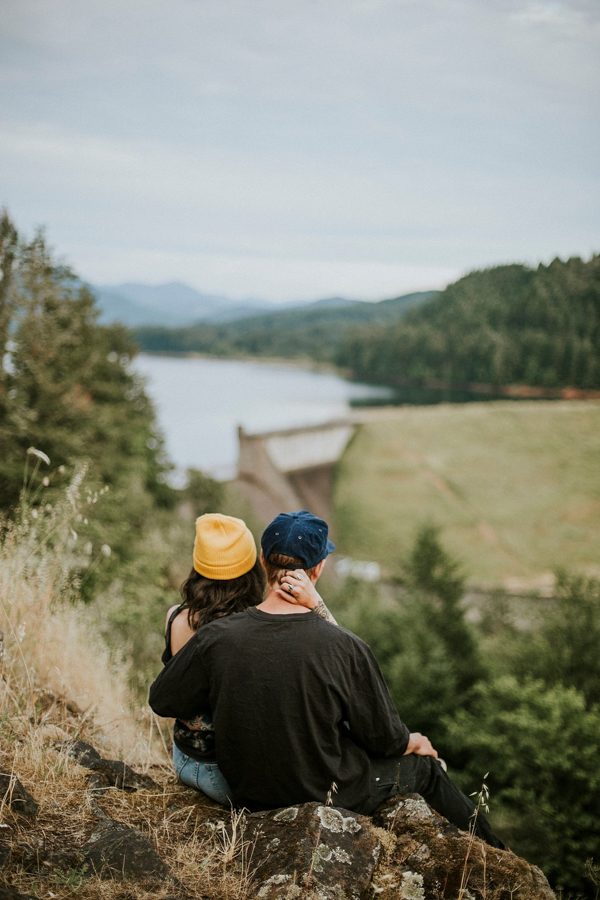 A very special thanks to Dawn Photography for sharing this seriously cool sweetheart session with us. Love this shoot's trendy vibes? Then you've got to see this hip Big Sur elopement shoot!