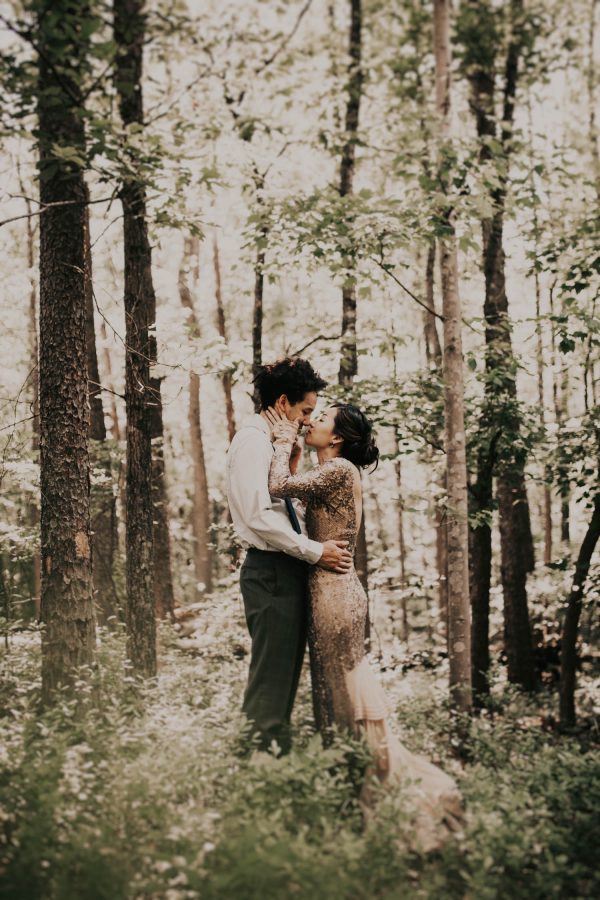 Hannah and Tai's Prince William Forest Park wedding may be far from traditional, but it's also one of the most beautiful we've seen (and we see a lot of weddings!). The couple threw out most of the conventional wedding expectations in lieu of a handmade and home grown celebration of their love. Their loved ones got involved by creating everything from the meal to the wedding bands to the most spectacular ceremony arch. The entire day was interactive; a DIY prayer flag making station resulted in colorful fabric decorating the grounds and guests joined the newlyweds in a nearby waterfall for a festive gallop in the creek. Photographer India Earl went above and beyond in capturing the pure joy of the day, and we bet you can't stop smiling as you scroll through these images.
The Couple:
Hannah and Tai
The Wedding:
Prince William Forest Park, Triangle, Virginia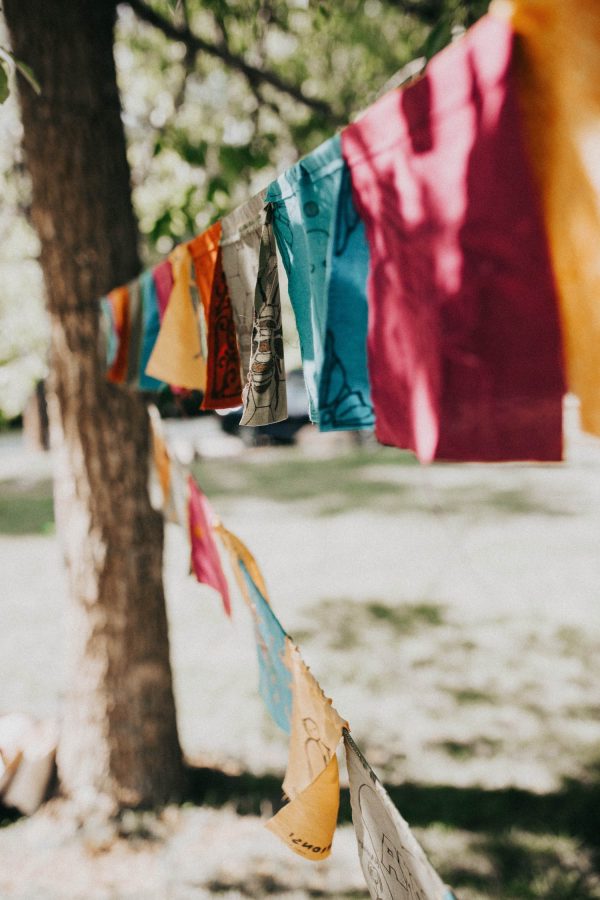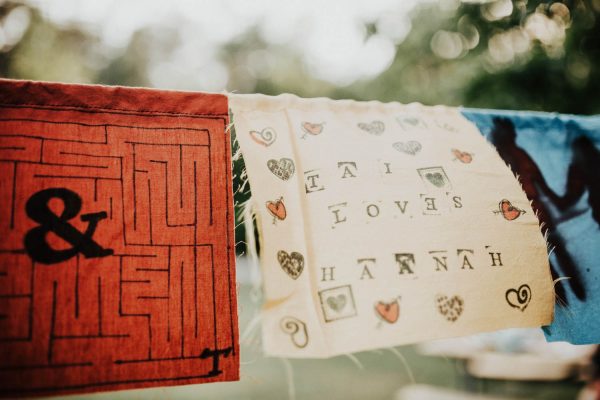 Instead of a traditional wedding, we wanted to do something a bit more informal where we get to spend some quality time with the people we love most. So we opted for a cabin weekend in a beautiful setting, an old Conservation Corps camp in the middle of a national forest. We wanted it to be a relaxing setting with plenty of options to suit many different tastes. Our friends and family helped make everything possible: from making sure everyone was fed, to setting up and cleaning afterwards, to decorating, to building an incredible wedding arch out of materials in the forest, to making our wedding bands, to officiating. It really made our wedding weekend special.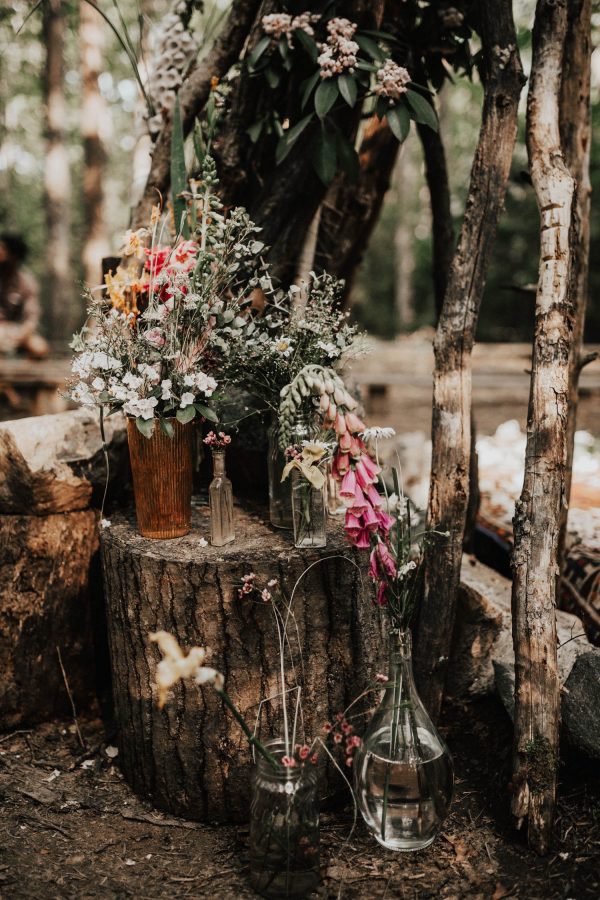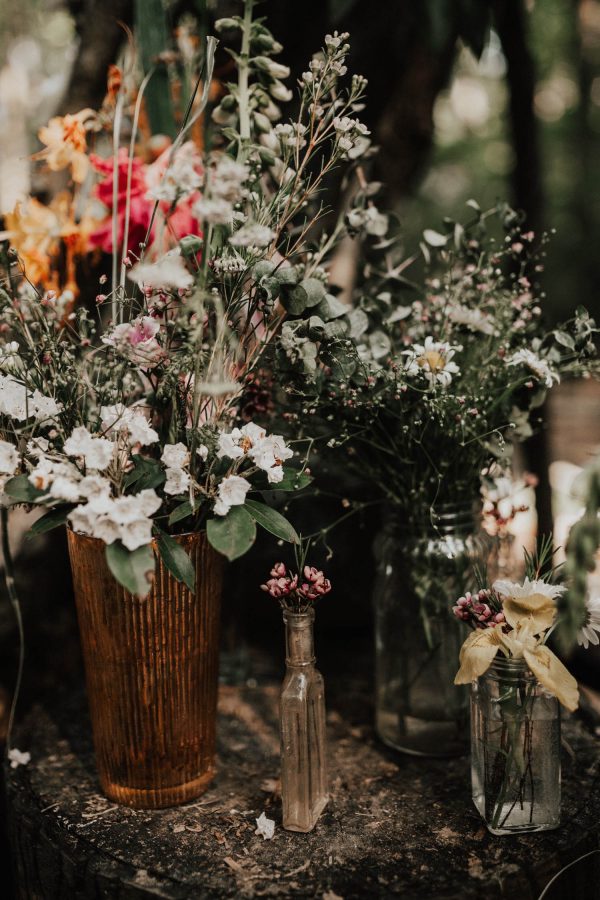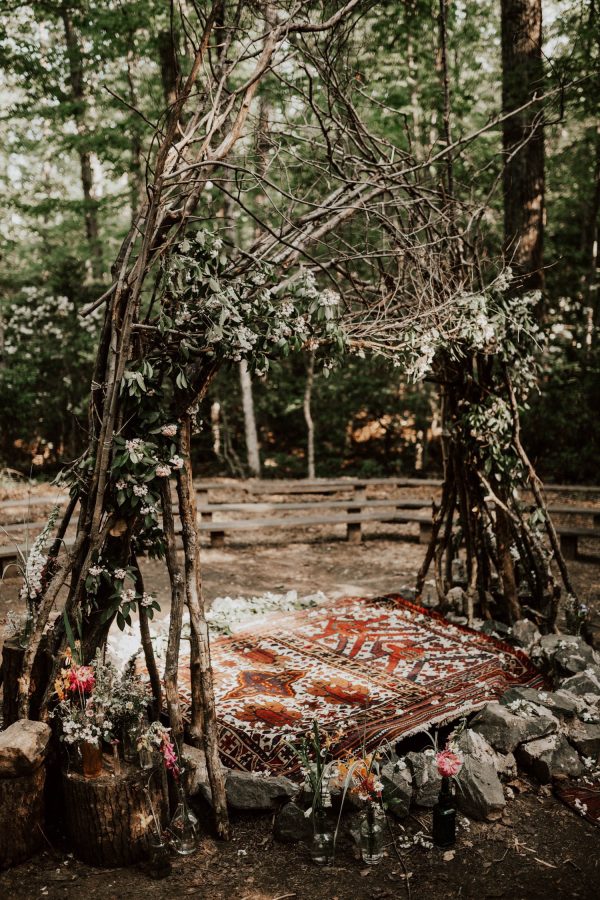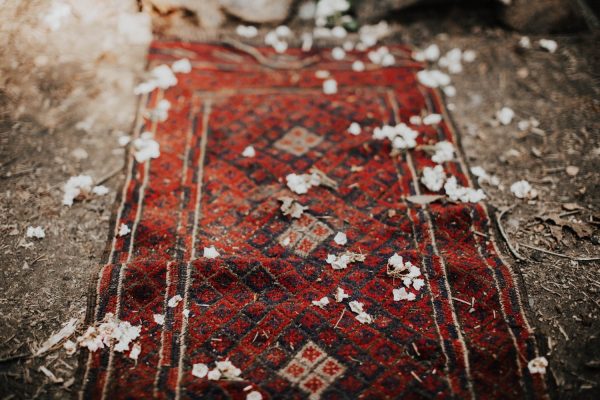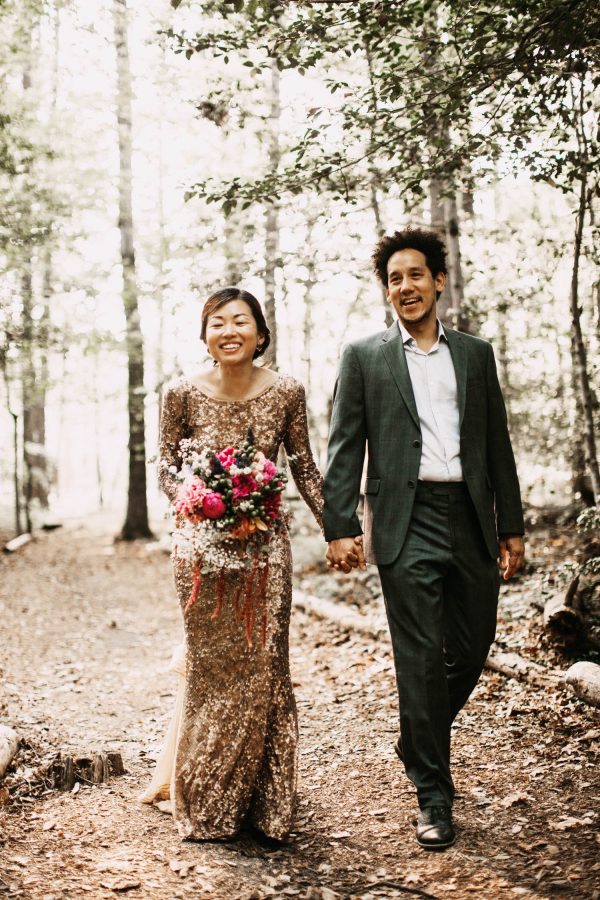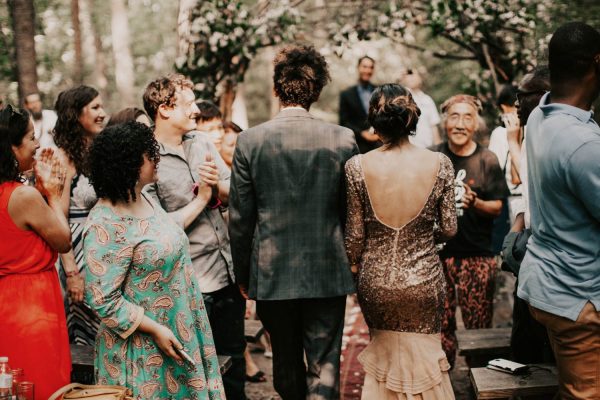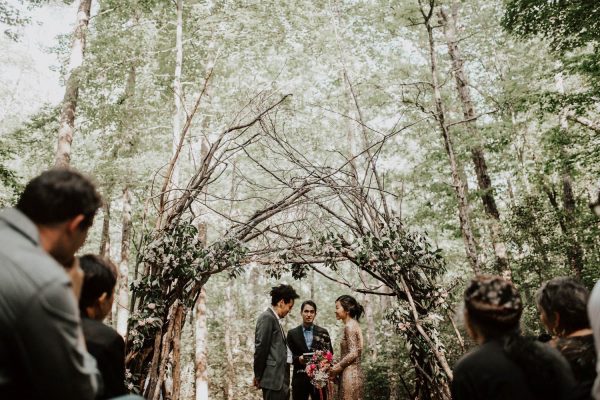 We got married in a campfire ring. Our friends built a wedding arch for us with branches and flowers picked from the forest. We also wrote our own vows. We took a weekend trip to Nicaragua a couple of weeks before our wedding and worked on them together. We wanted our vows to build on each other and to tell a story about our relationship and what we wanted our life together to be.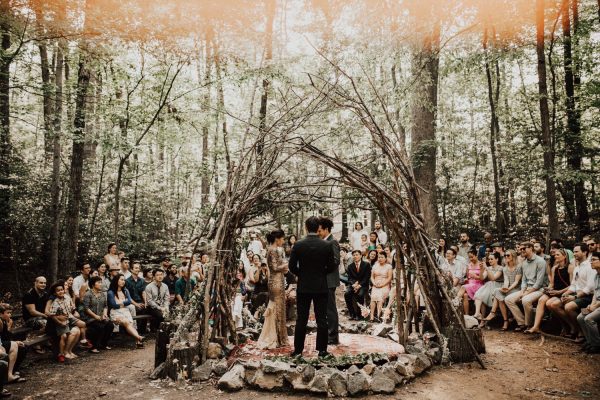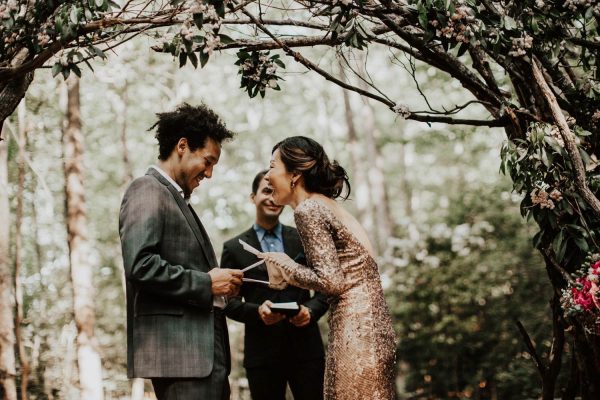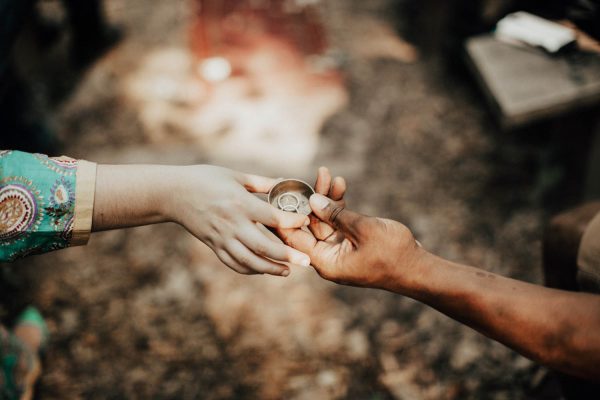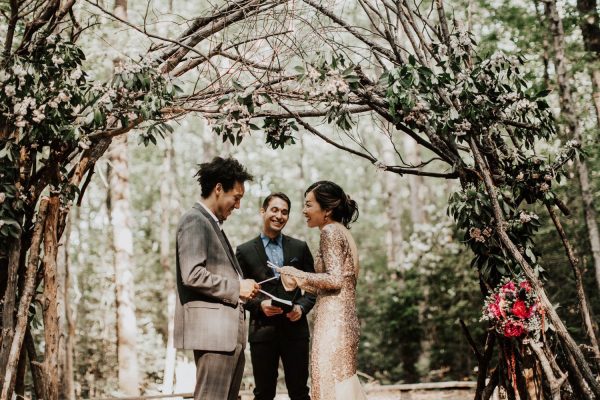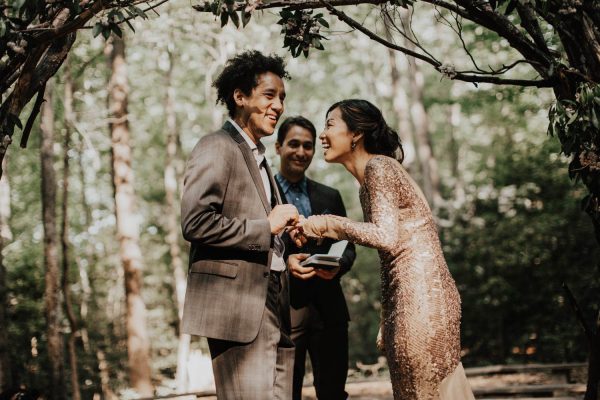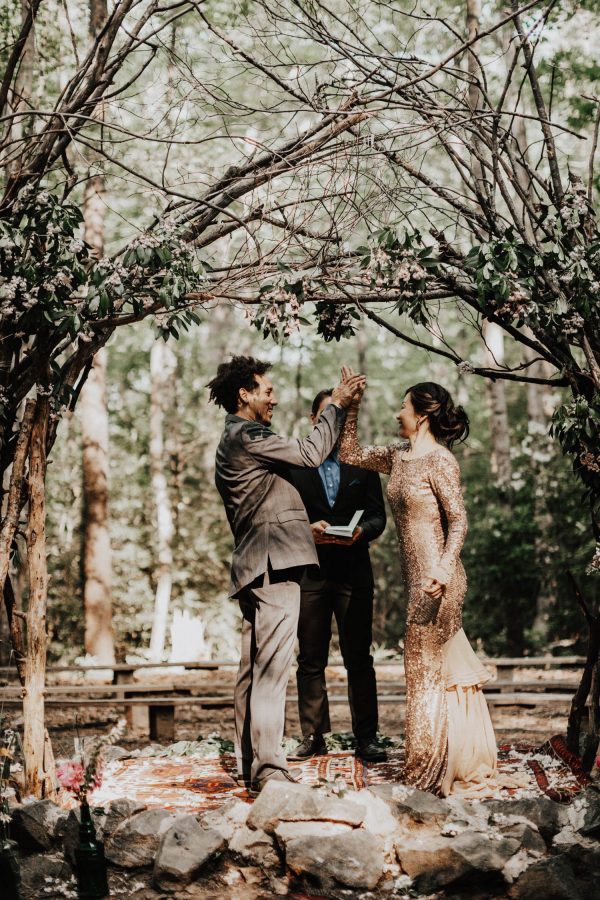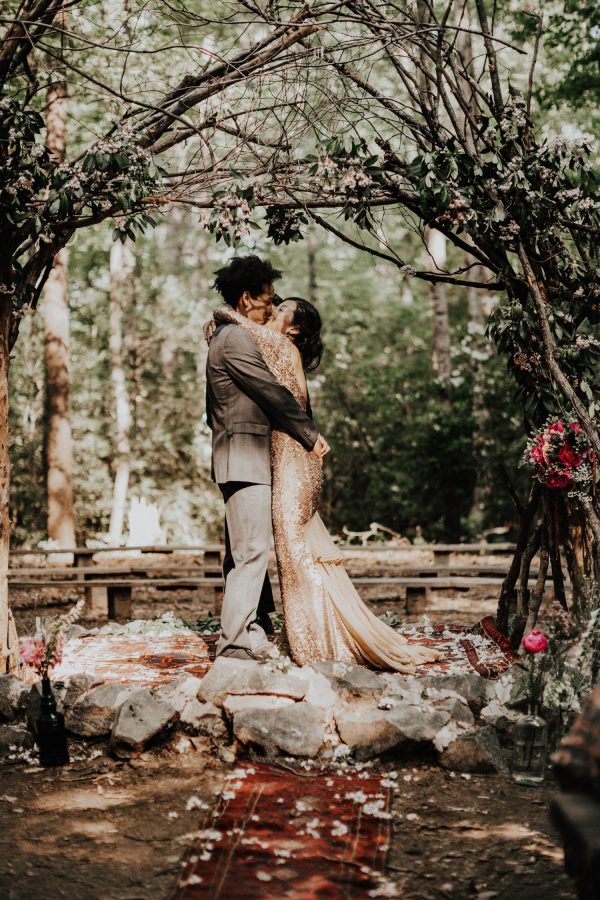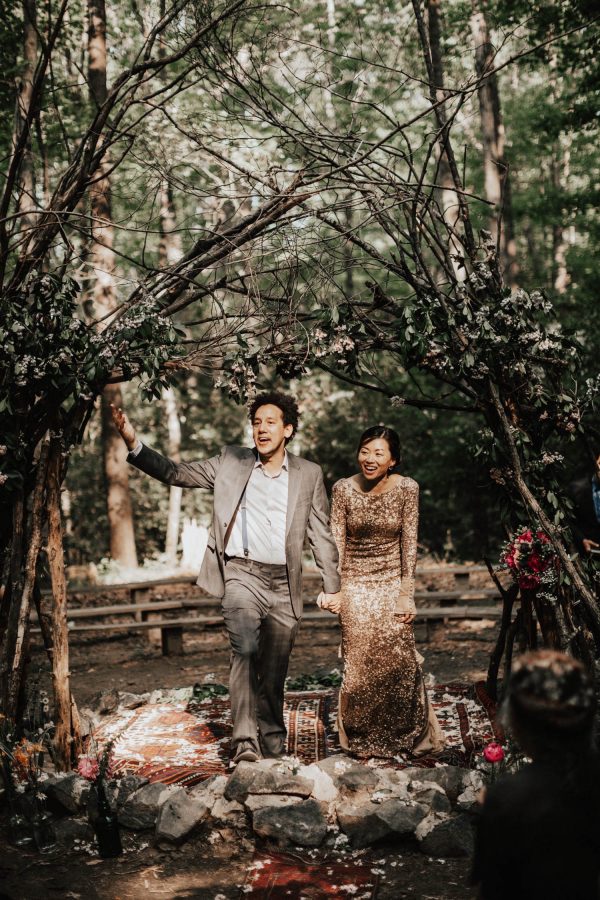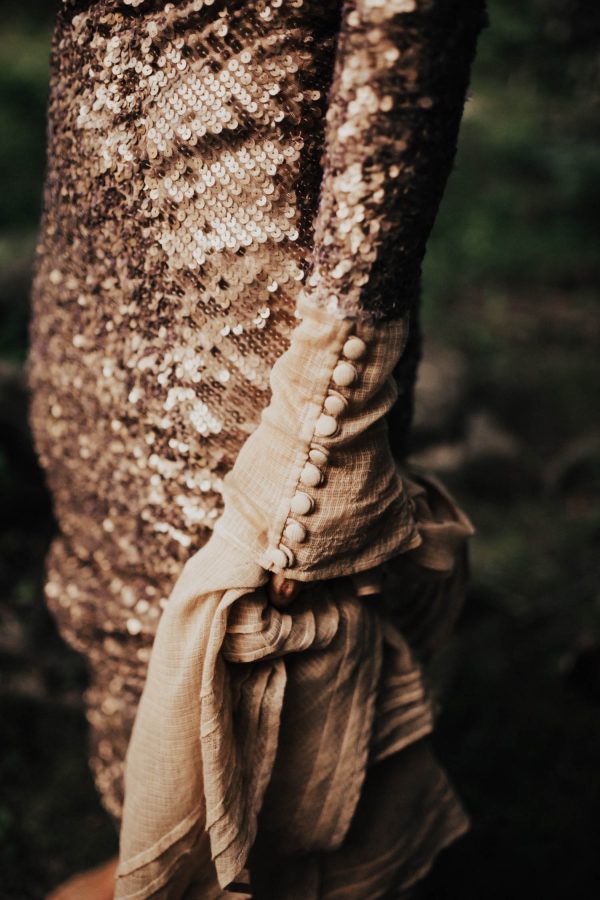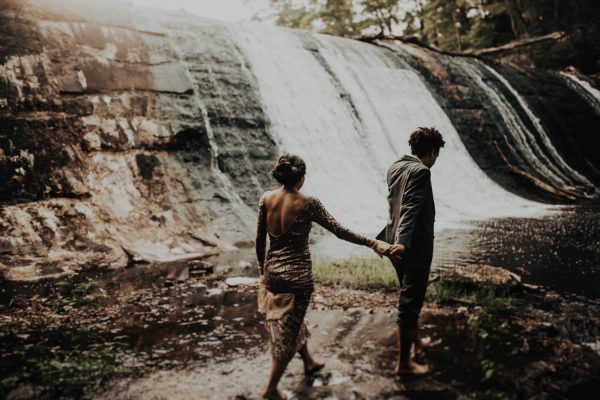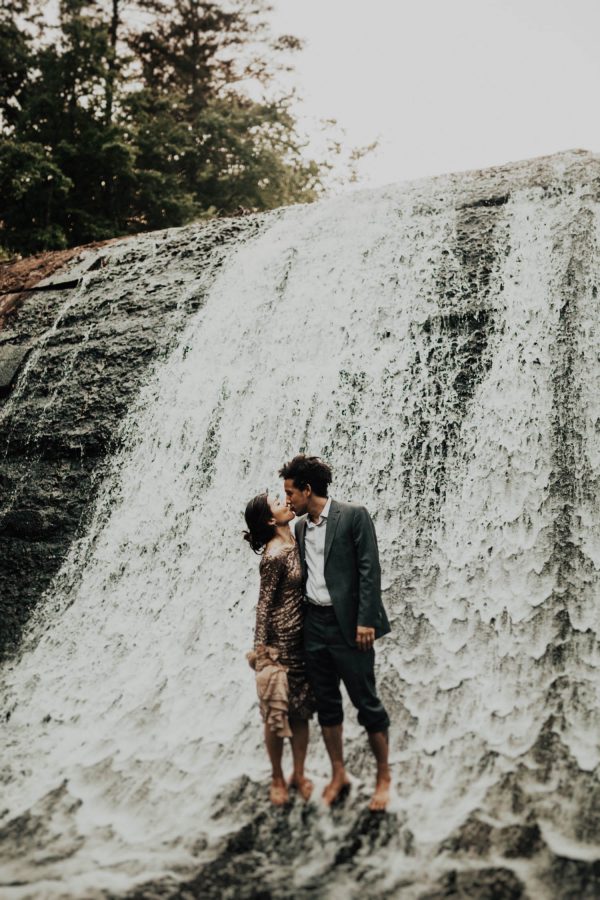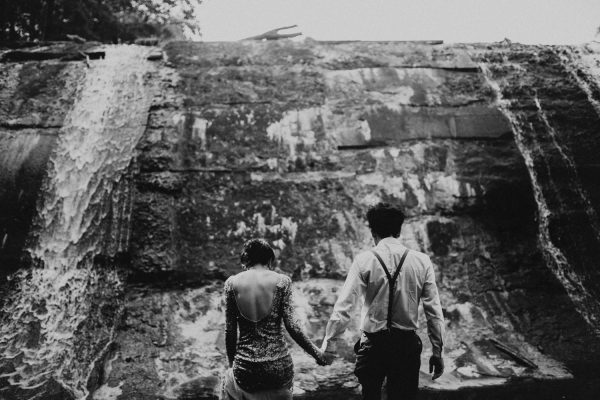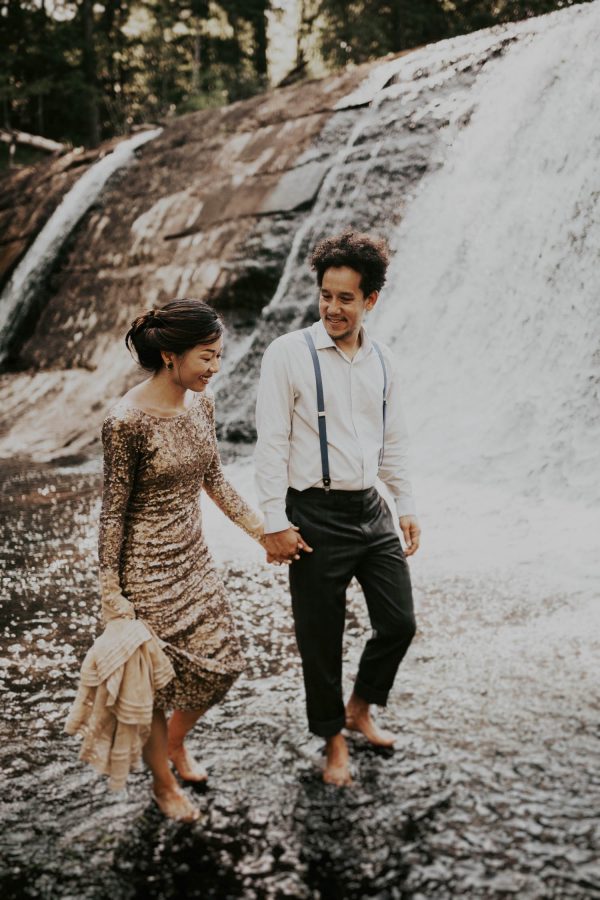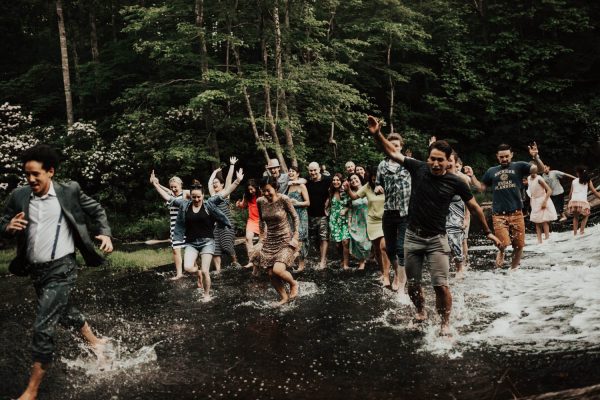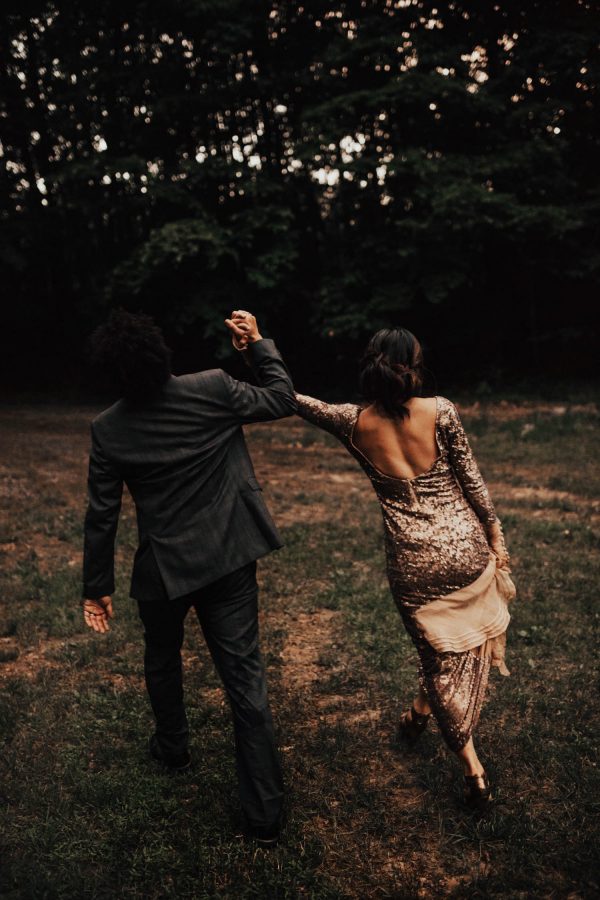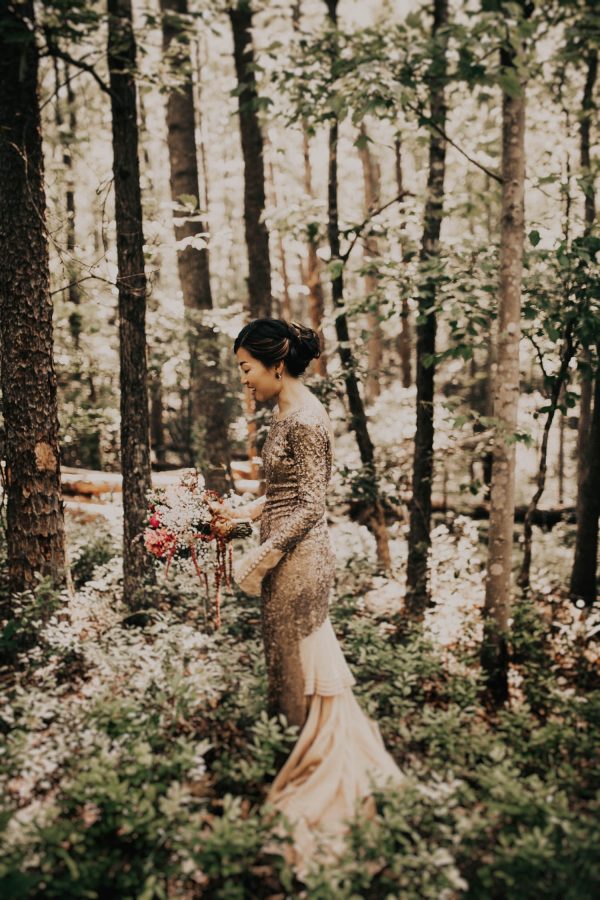 India is an amazing photographer. She made us feel so comfortable and was excited about exploring different areas of the forest while we were taking photos. She was so in the background and yet captured some really amazing moments, those moments that we keep looking back on over and over again. We will be forever grateful for capturing our day so perfectly.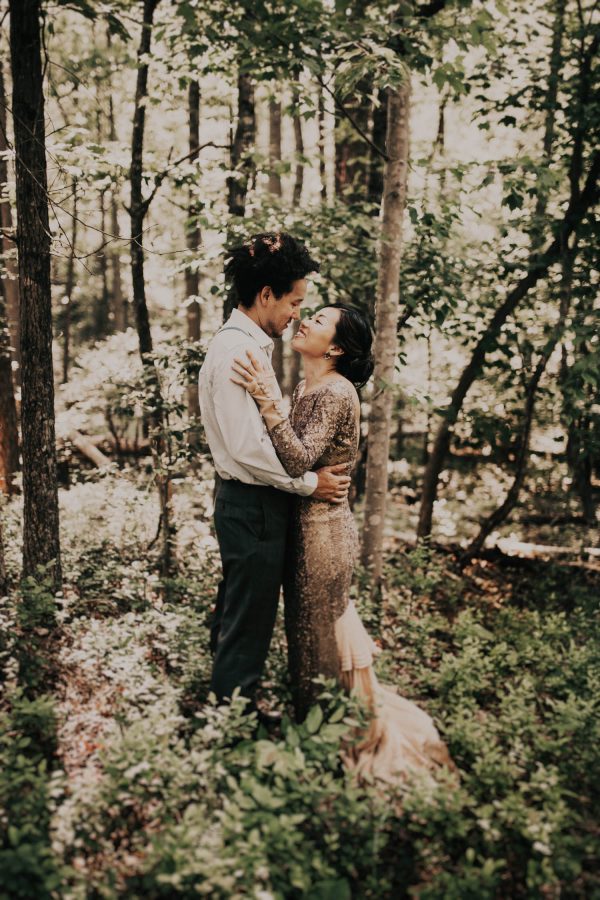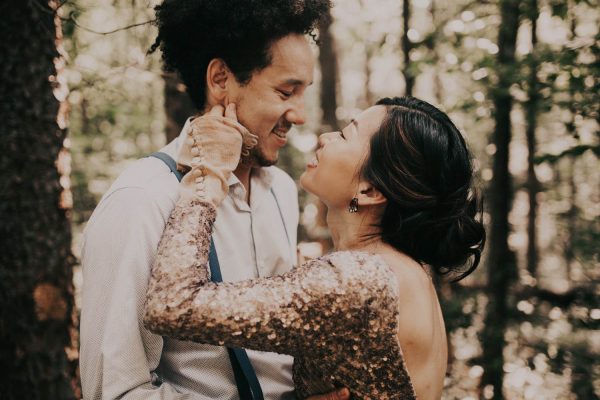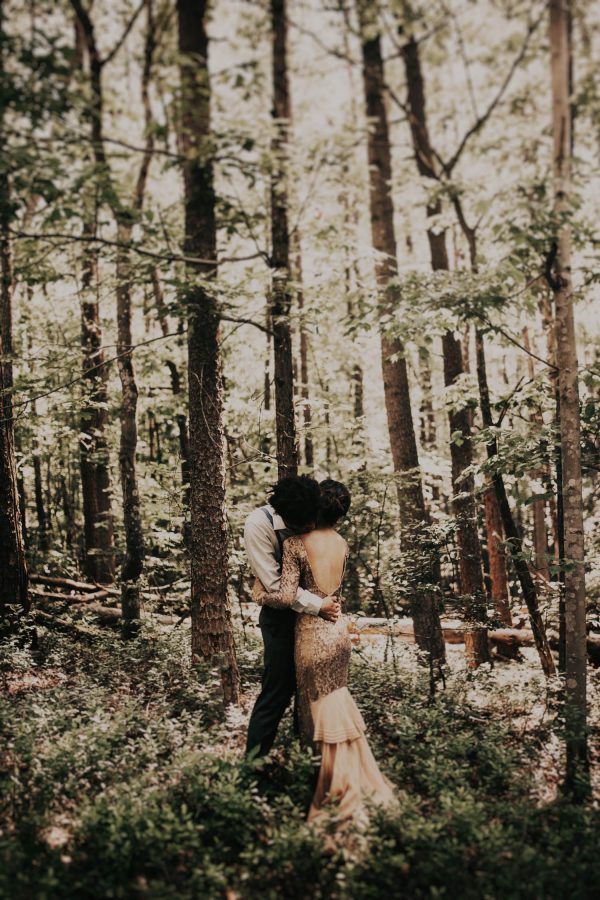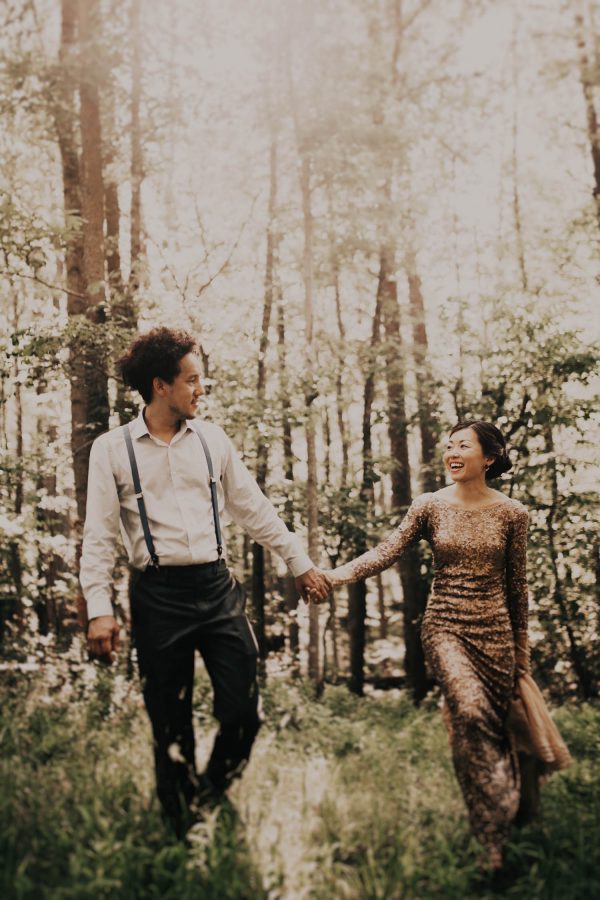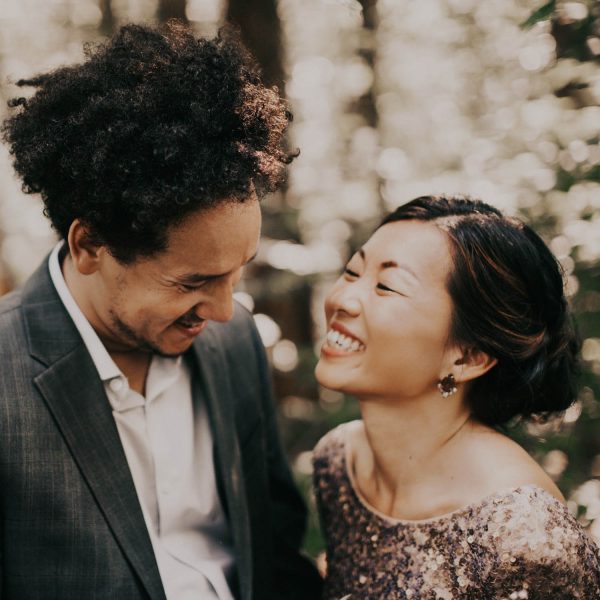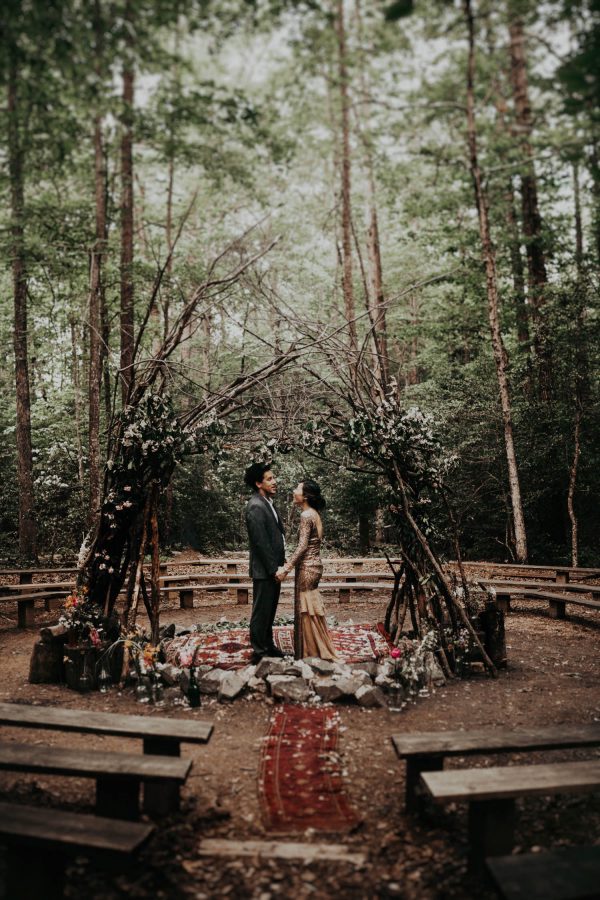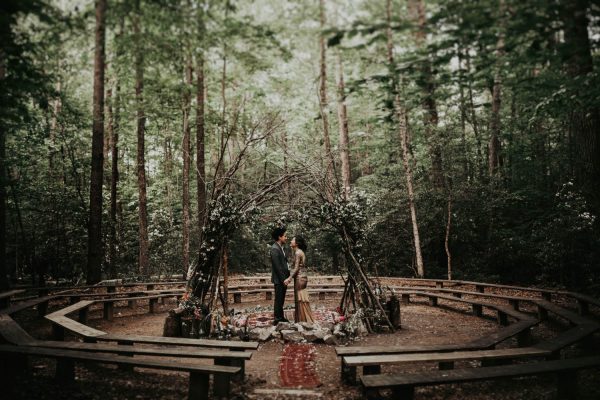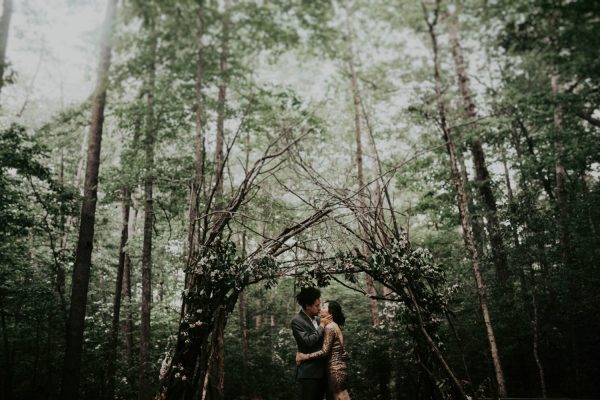 We wanted our wedding to feel relaxed and intimate. We didn't have any caterers, or any other vendors, and just brought things we had collected over the years in our house to decorate the venue.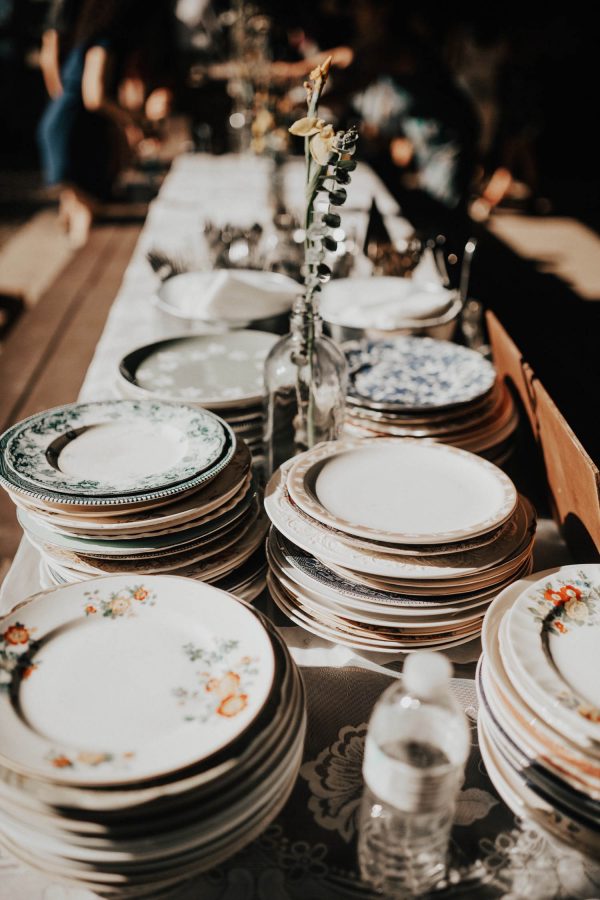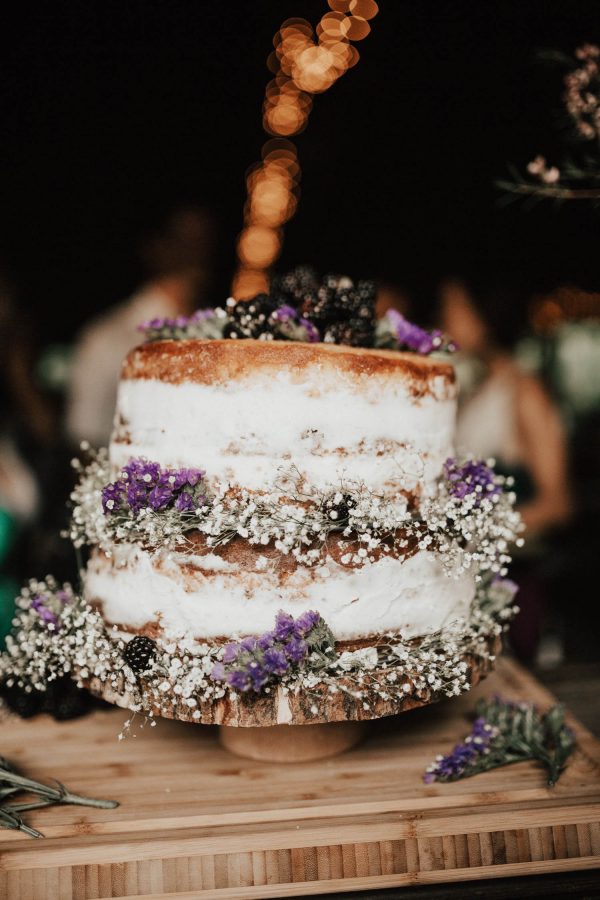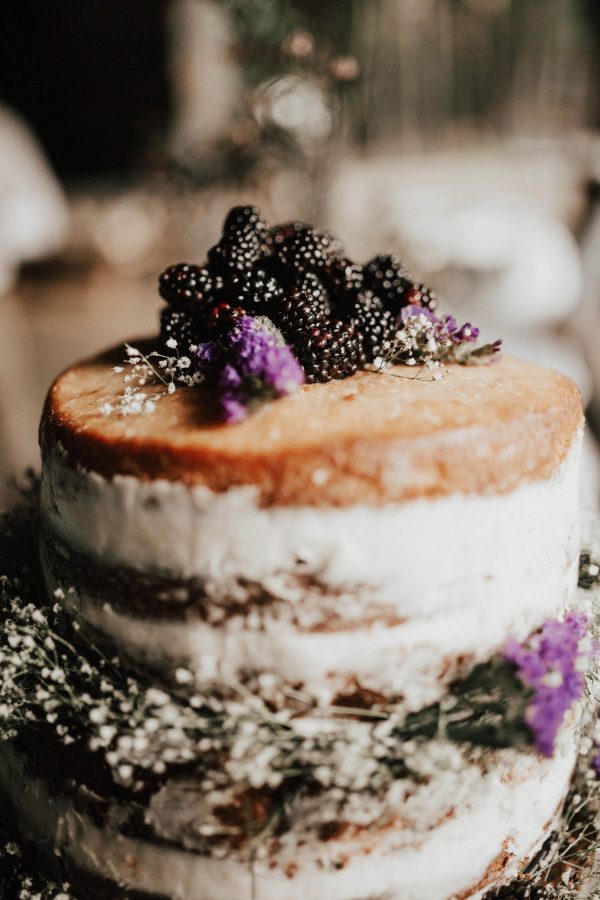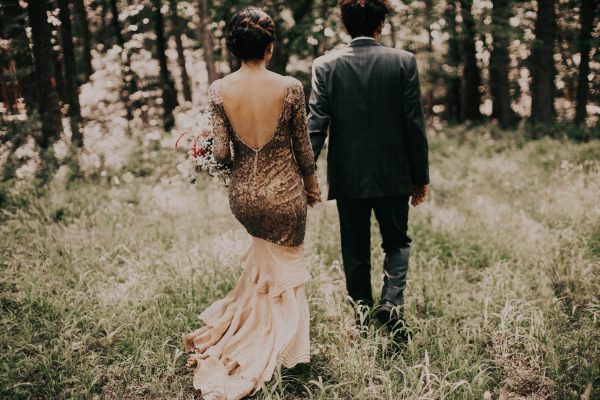 A huge thank you to India Earl for sharing Hannah and Tai's Prince William Forest Park wedding with Junebug! If you've dreamed of saying "I do" in a camp ground, check out Erika and Garrett's impossibly romantic woodland wedding at YMCA Camp Round Meadow for more inspiration!