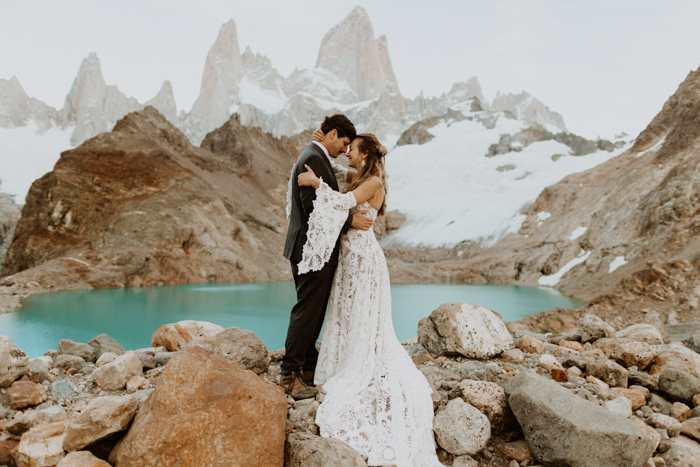 Adri and Eric's Patagonia elopement is literally everything you need for wedding location, bridal style, and couple portrait inspiration! The lakeside locale and the painted sky made for the most picture-perfect place for the couple to exchange vows. And the fact that the bride didn't let a little hiking get in her way of rocking a gorgeous Rue De Seine gown made us love this couple even more! If an epic elopement filled with unbelievable scenery and romantic moments is what you're after, take notes from this adventurous duo's day, which was not only captured but planned by the fabulous Anni Graham!
The Couple:
Adri and Eric
The Wedding:
Laguna de Los Tres and El Chalten, Patagonia, Argentina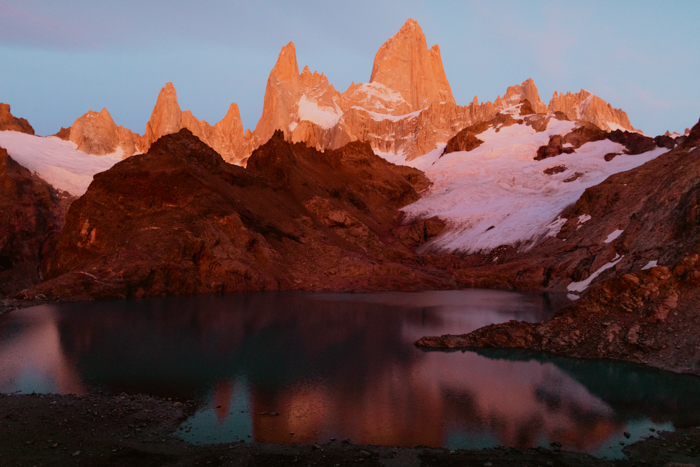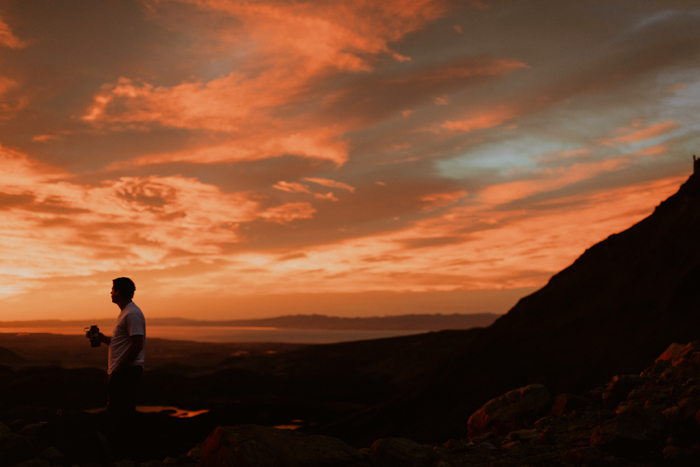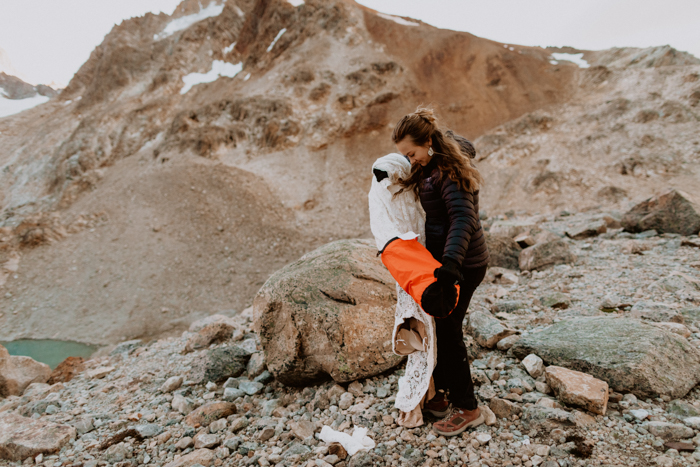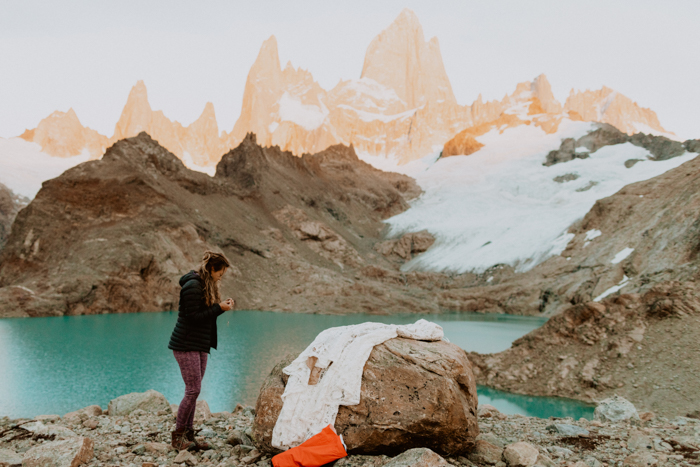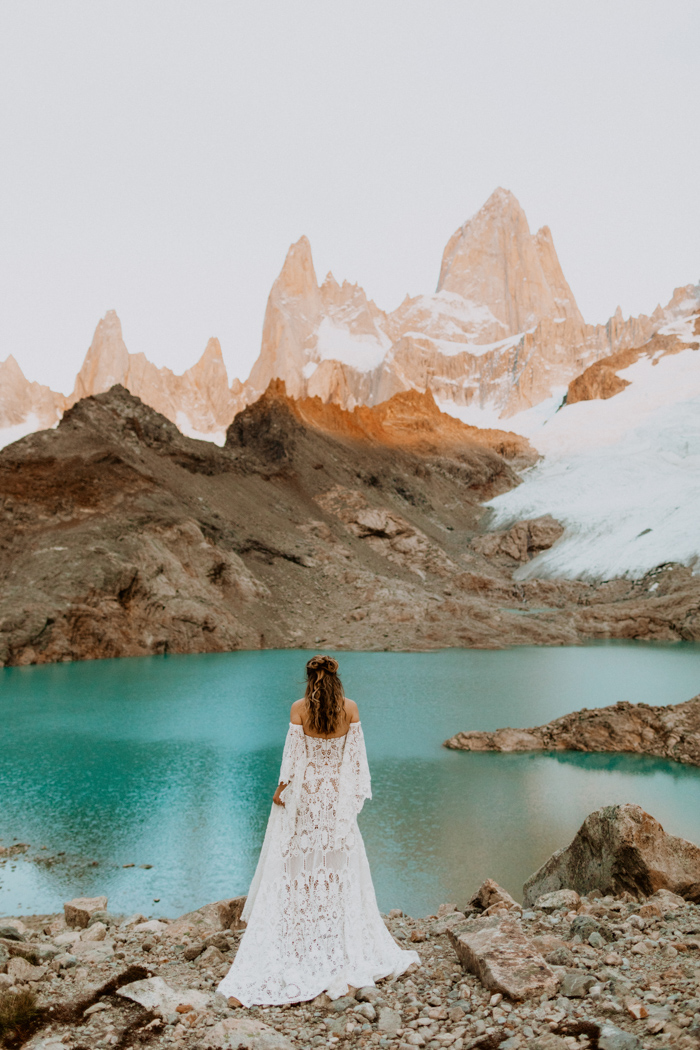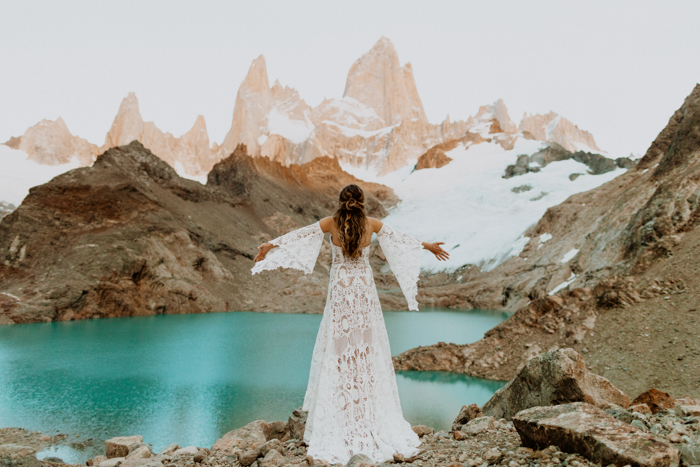 The most important part of planning our wedding was Me and Eric. Our vision included the two of us and the beginning of our life together. We so much wanted to elope somewhere beautiful. Neither of us had ever wanted a big traditional wedding. Of course, we never knew Fitz Roy in Patagonia was an option until I found Anni! Once we put Anni in charge the most important thing for us was basically showing up!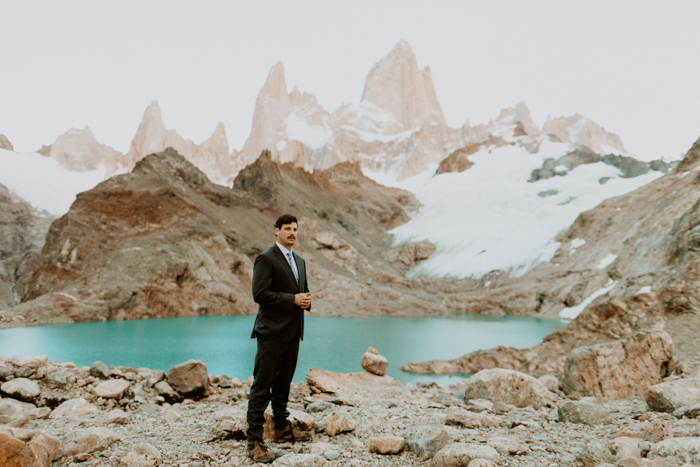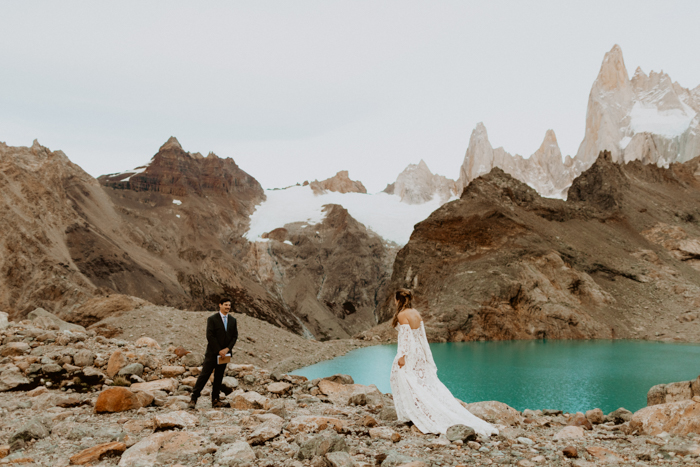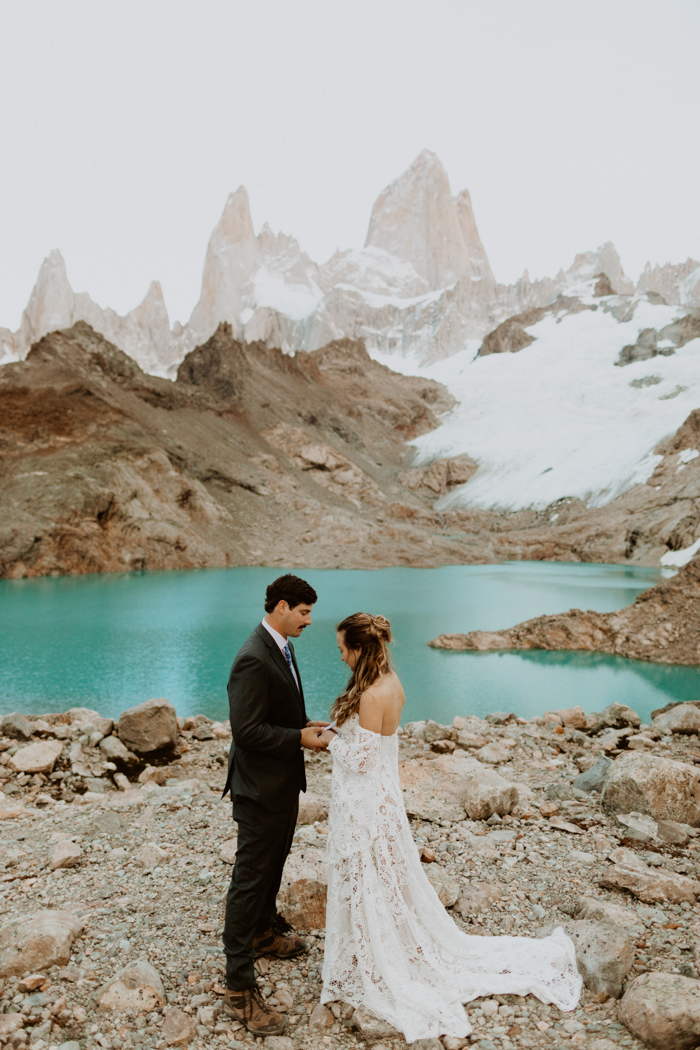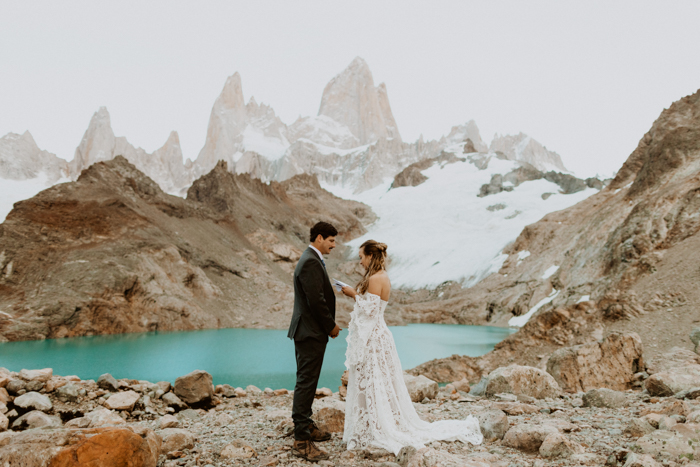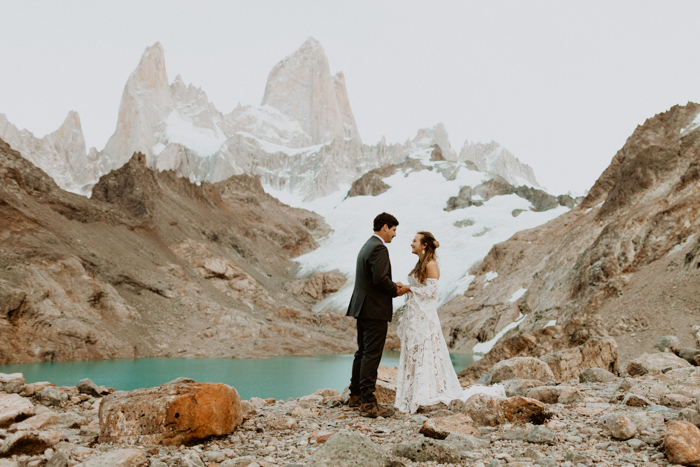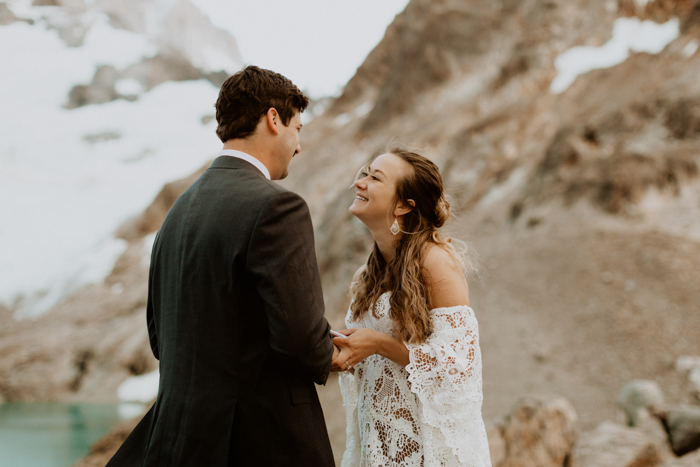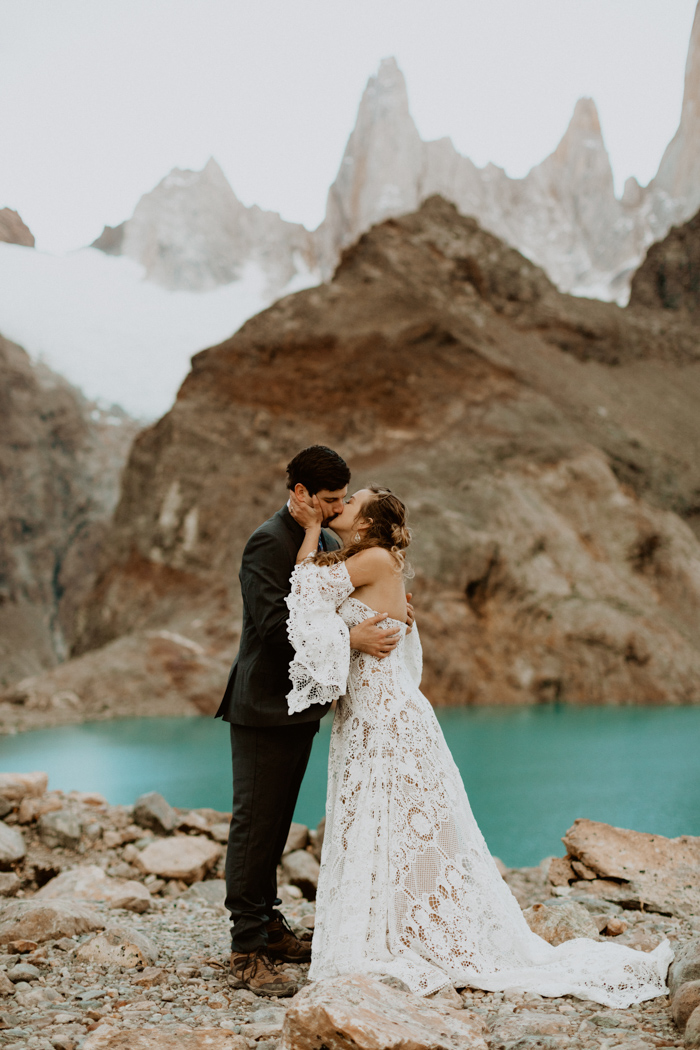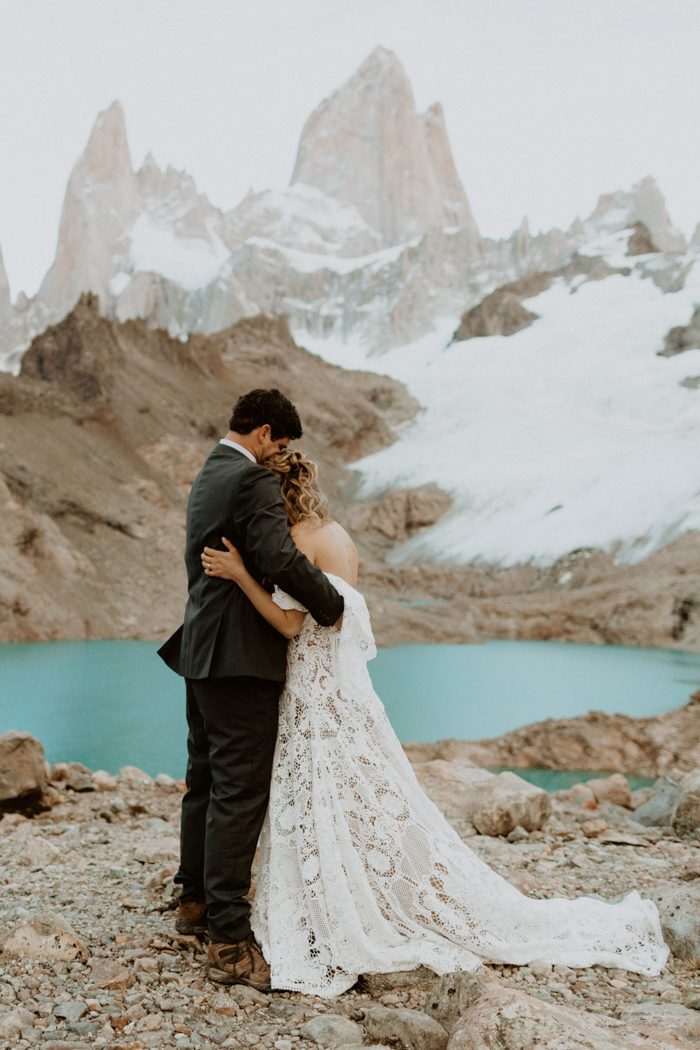 The most memorable part of our day was getting to the top of our hike. We got up at 5 AM and started the final climb to the base of Fitz Roy. We used headlamps and I borrowed Anni's husband's hiking pole – it was a heck of a hike. But just below the final incline, the alpenglow hit the towers and we all were in awe. When we got to the base the sunrise was in full effect. Eric and I shared some instant coffee we had in our purple Nalgene. We had one of the best views in the world as the light rose and we caught our breath. Once the sun was up we changed and had our ceremony. It was so simple and just amazing.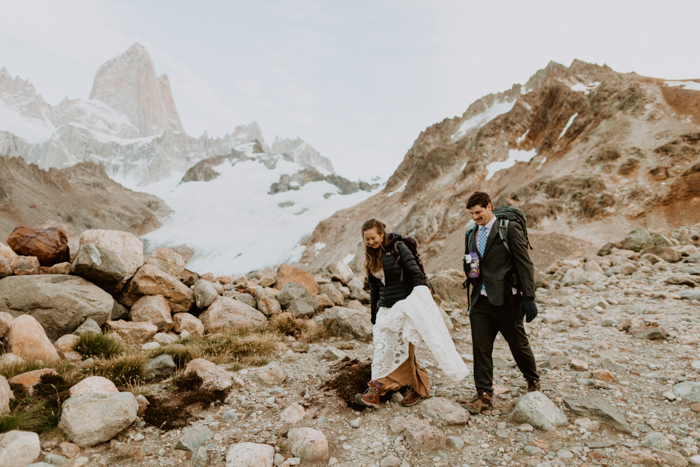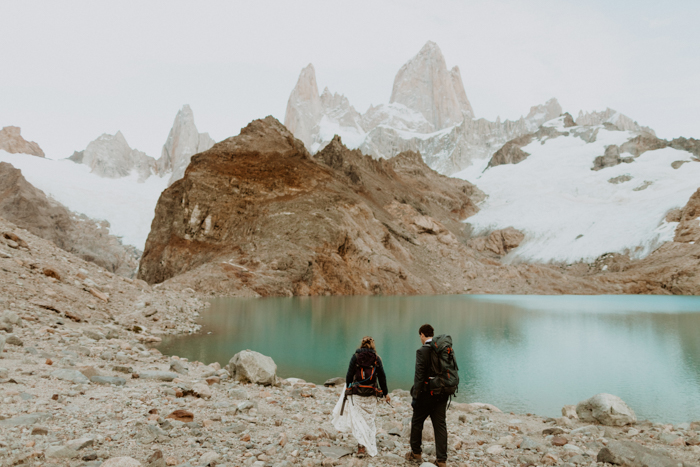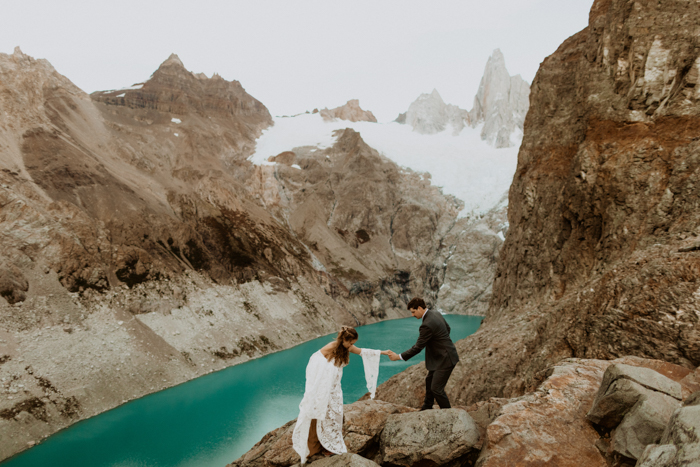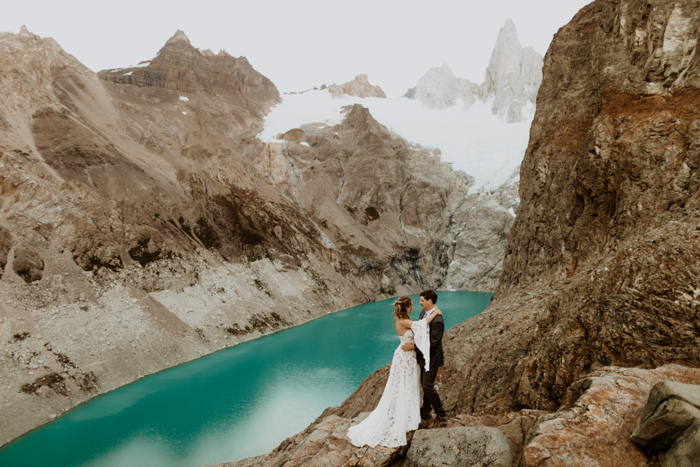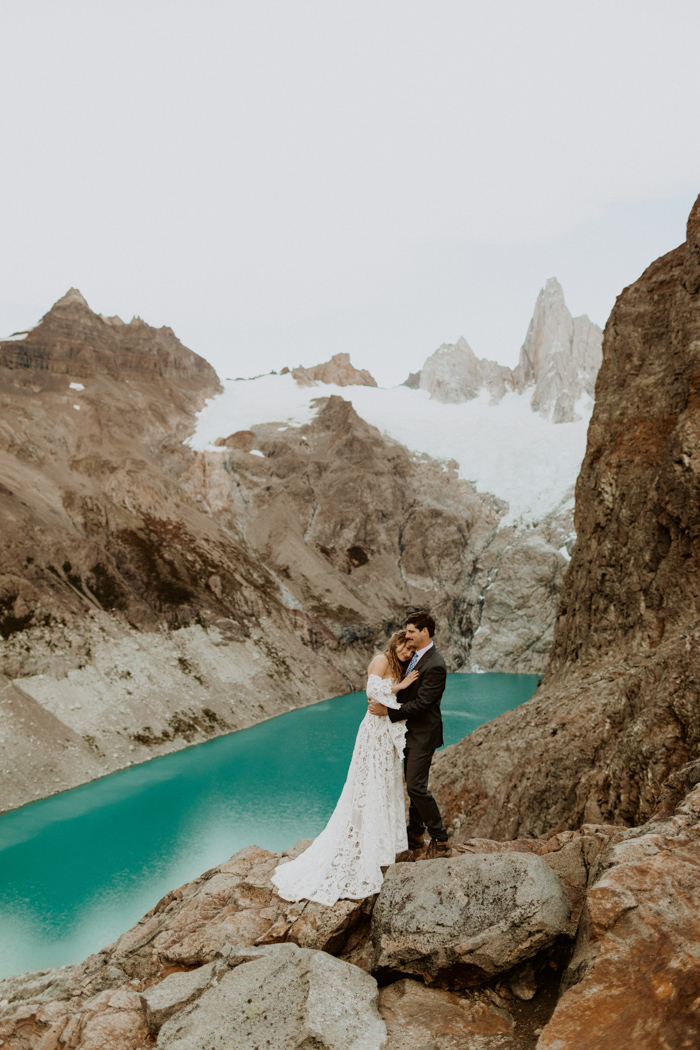 Anni and her second shooter/husband were amazing! Talk about above and beyond! They met us on Tuesday afternoon and we jumped in their car to drive to the trailhead. When we got there, Rich lent me his hiking poles and we got started. I knew Eric and I were slow hikers but they stayed right with us and were so sweet. When we set up camp they got out their kitchen stuff and whipped up a dehydrated meal for us, and we drank a bottle of wine or two before going to sleep. They were so fun to talk to — they came from backgrounds light-years away from our own so sharing stories was so neat.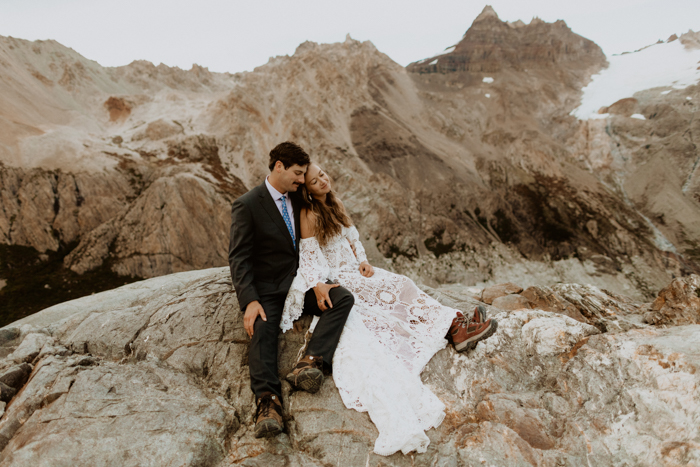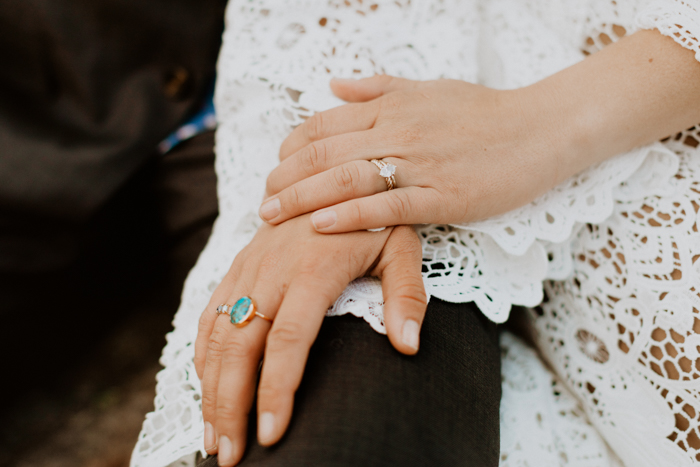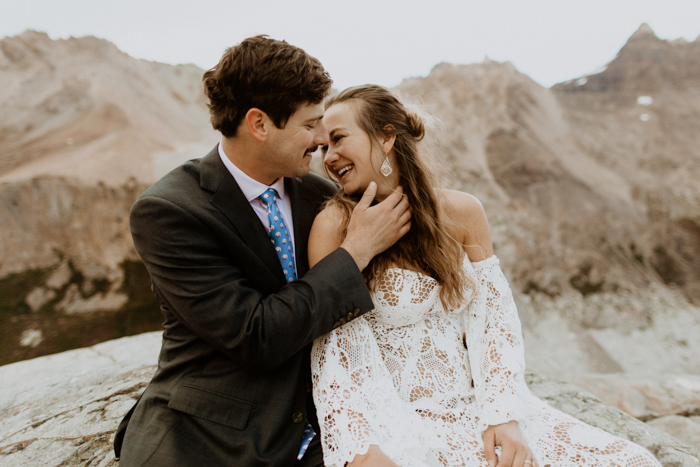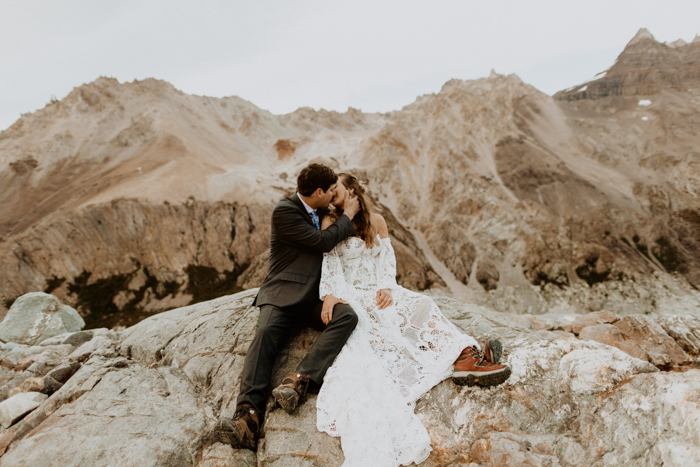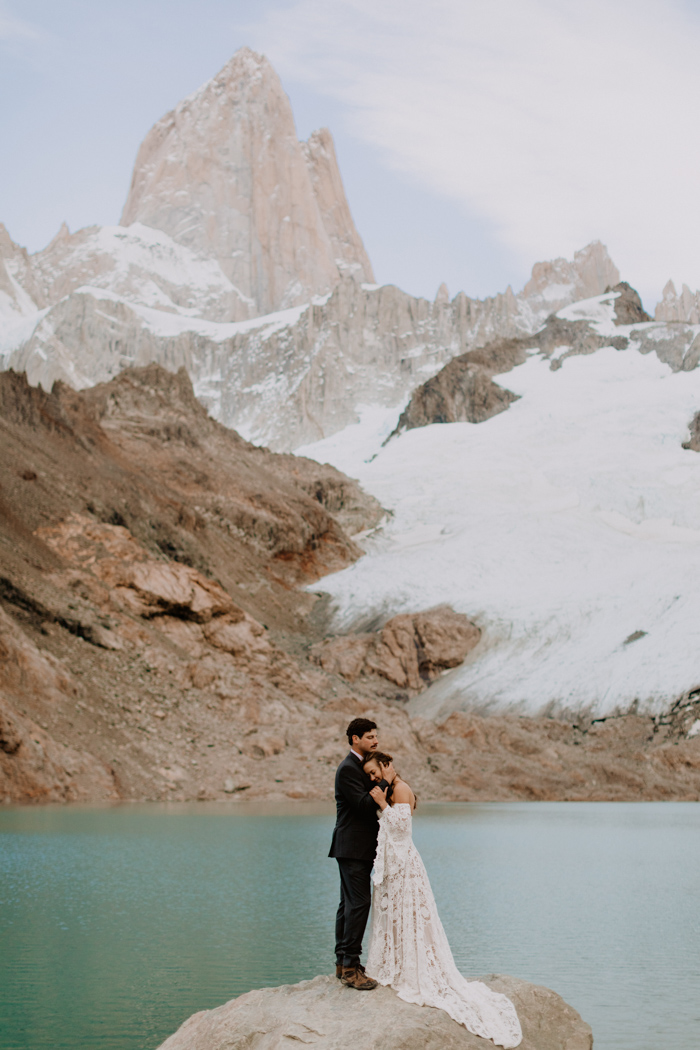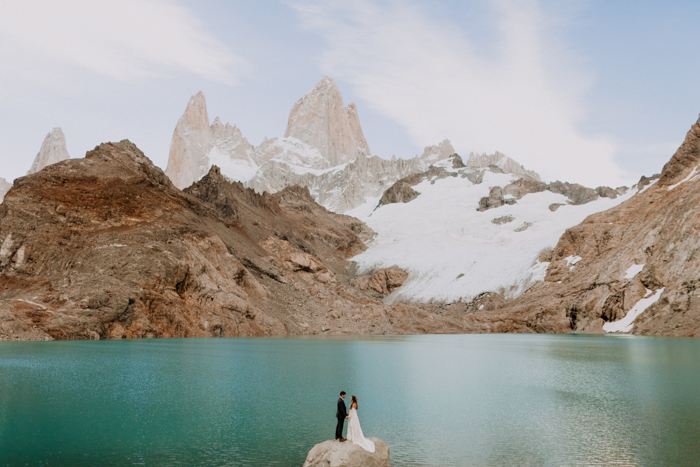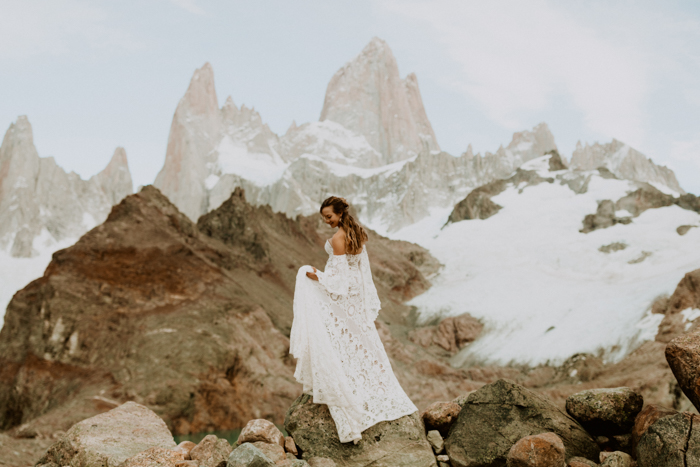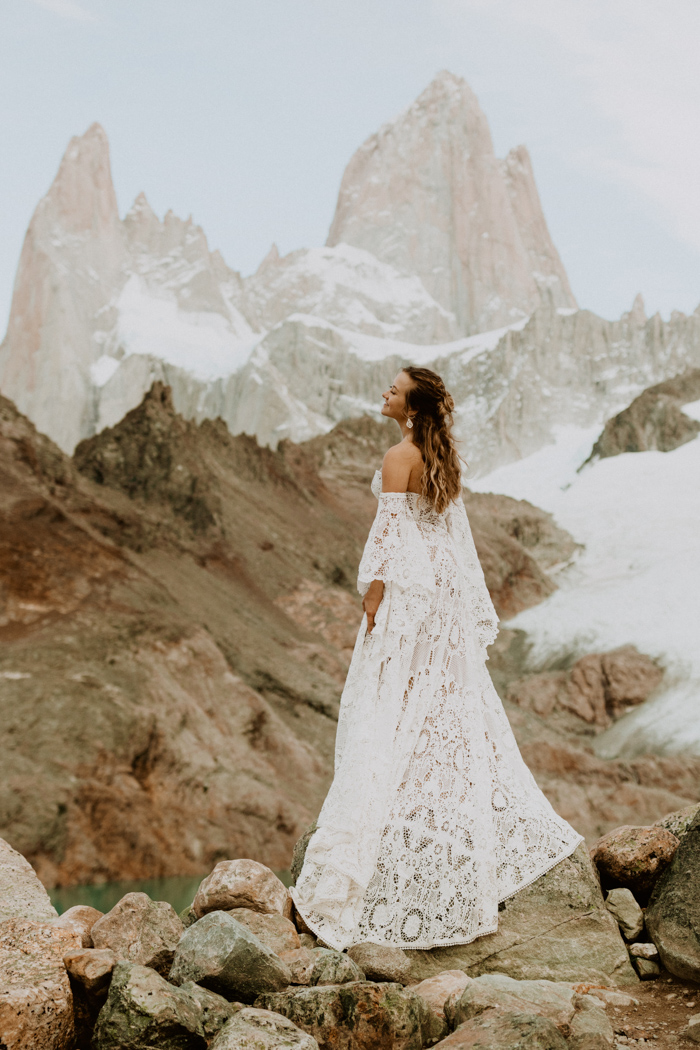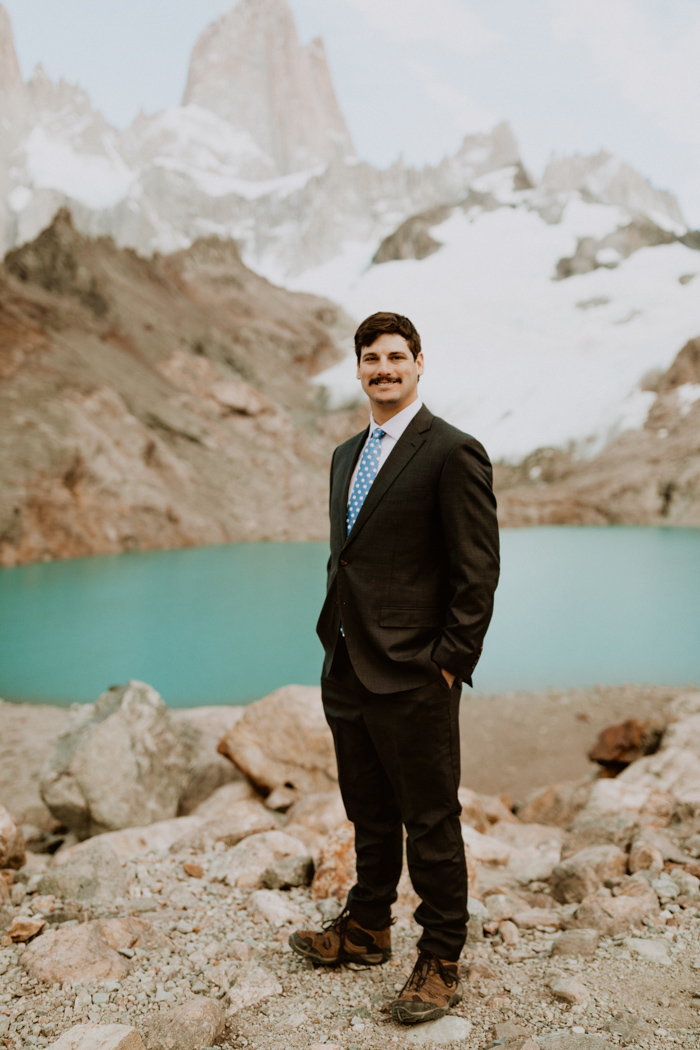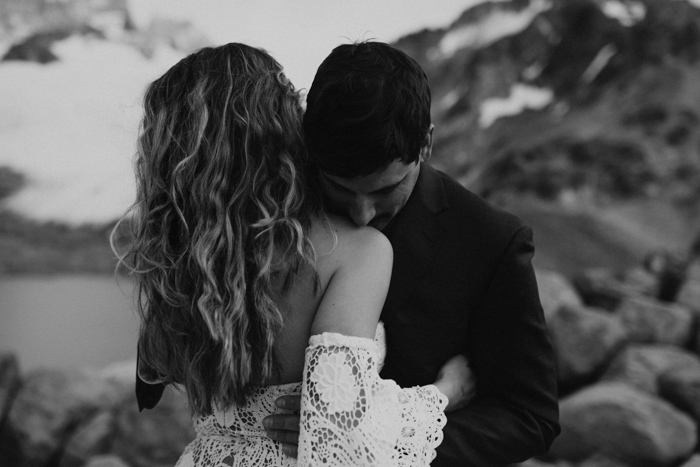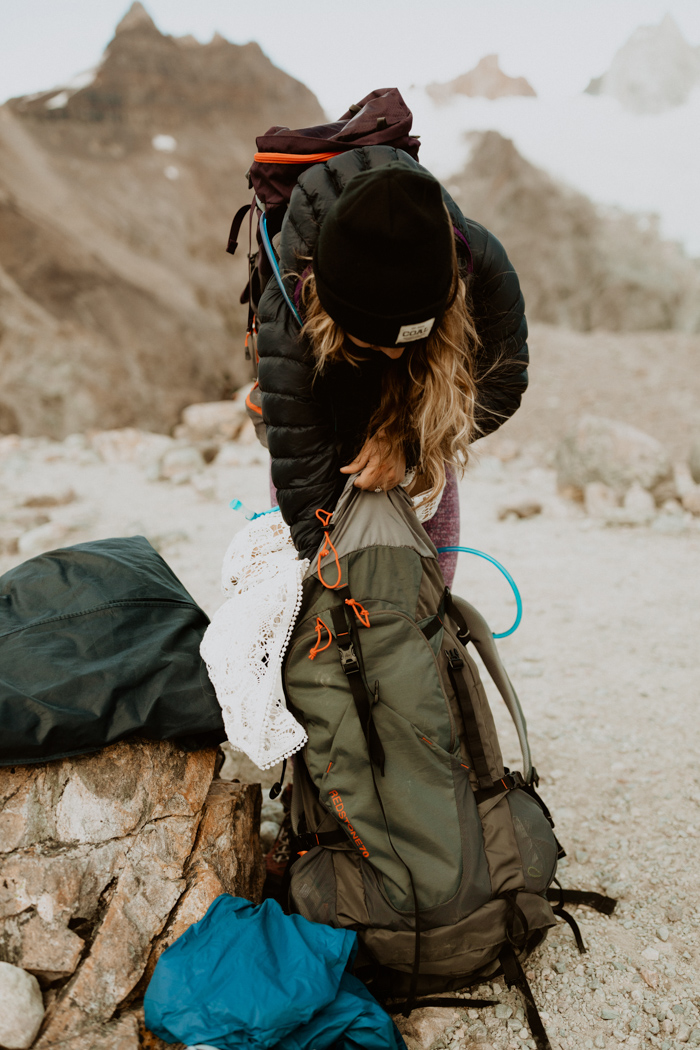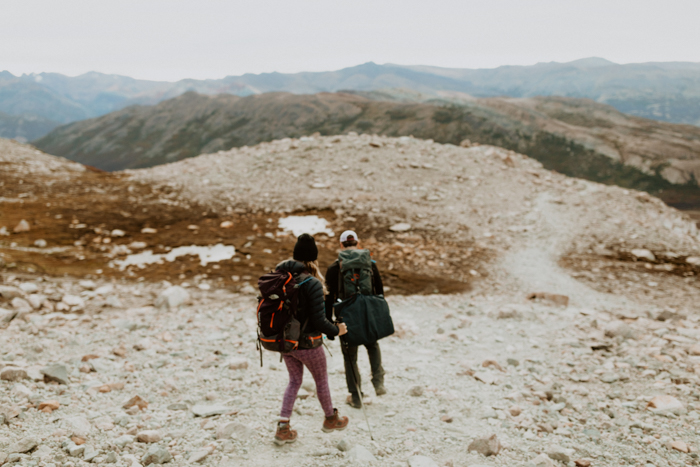 My wedding advice? Sh*t happens! My bouquet didn't make the traveling very well and while I really wanted it to be a part of our pictures it just didn't work out and that's fine. No reason to sweat the small stuff.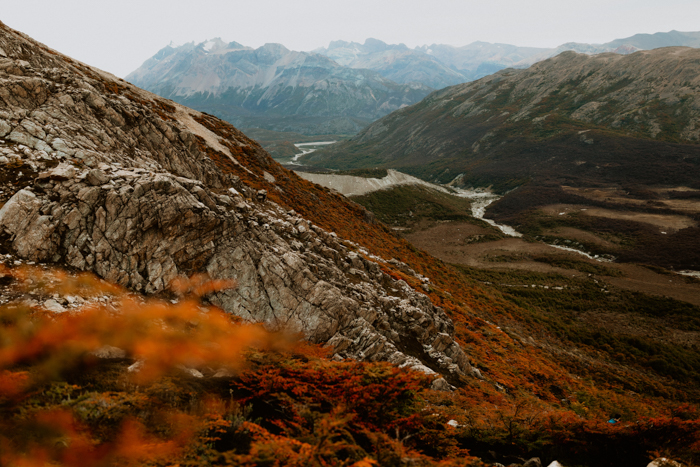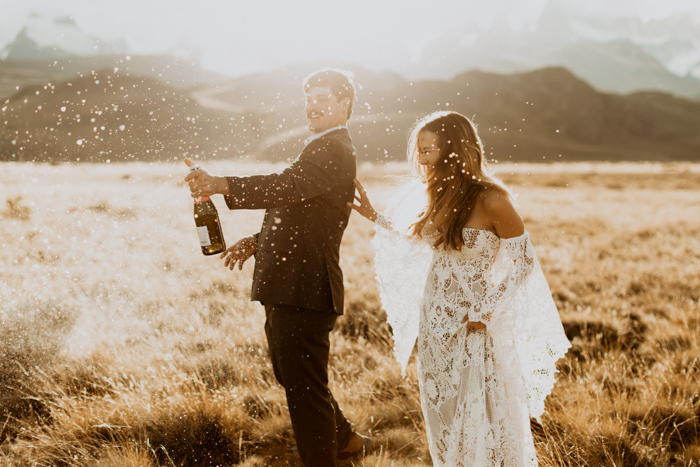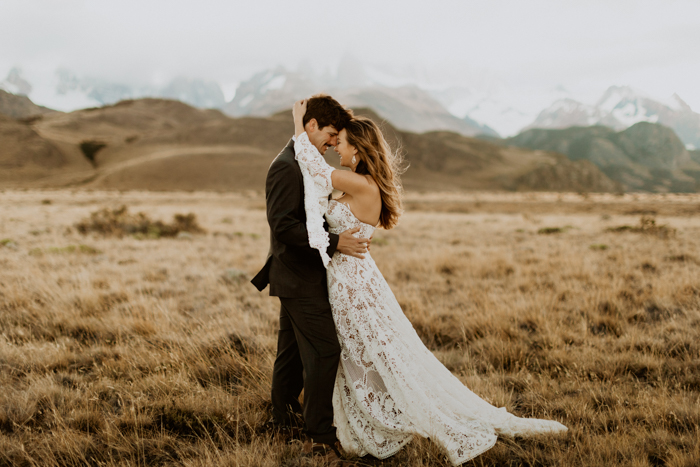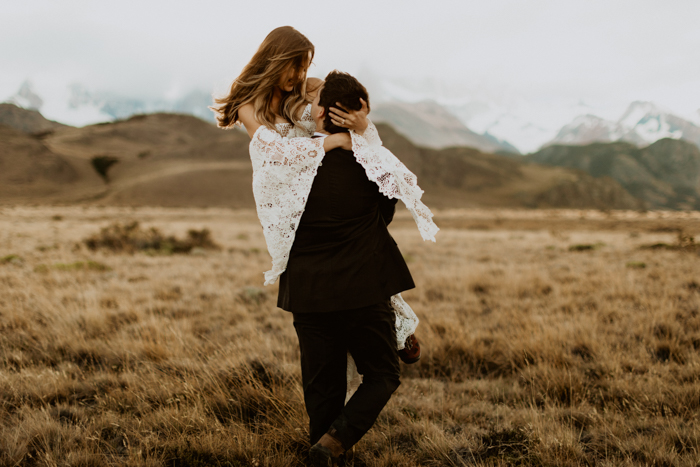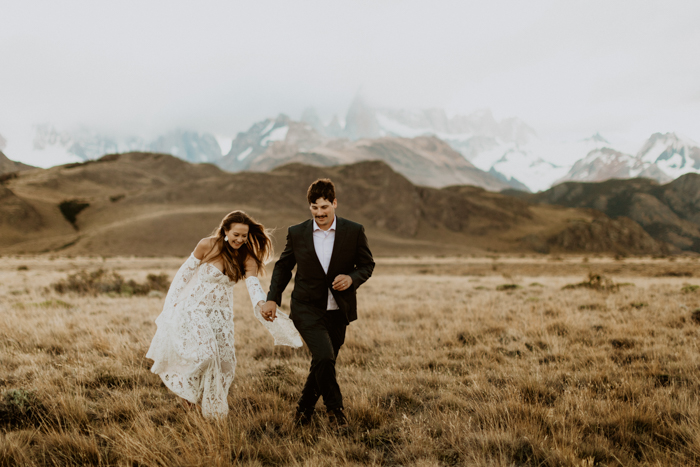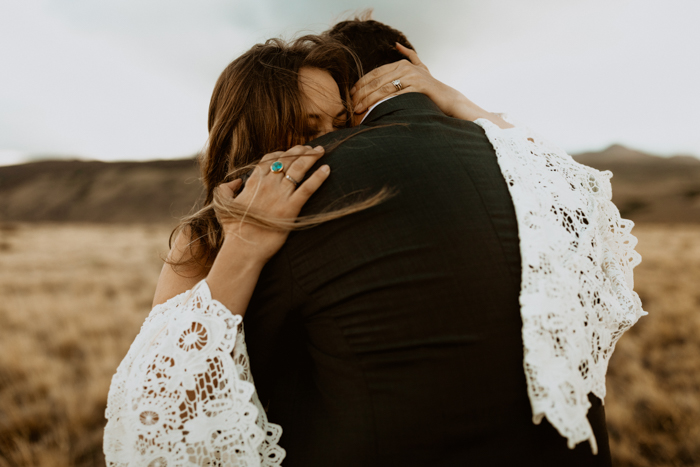 Also, I think it's so important to remember the final result of everything is marriage. No matter what plans are made, not made, changed last minute or any stressors involved in wedding planning you have to keep in mind the end goal is a lifetime of happiness with your person. Eric and I value common goals and when we got worried about our wedding day details we reminded each other what happens in 10, 20, 30 years is what matters. It's our future together and our entire lives that we are solidifying by getting married, and we need to focus on exactly that.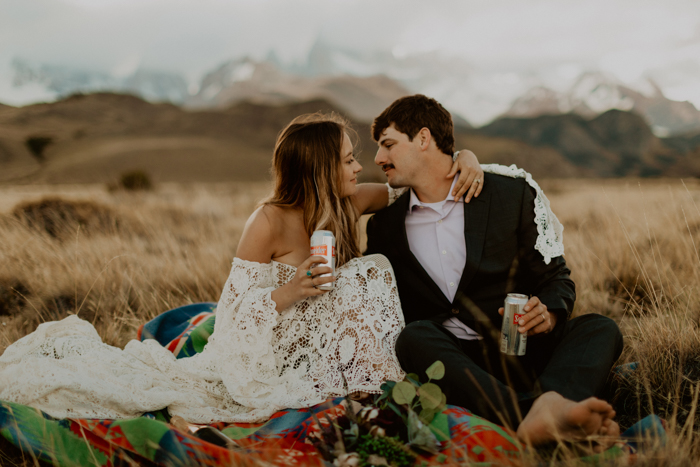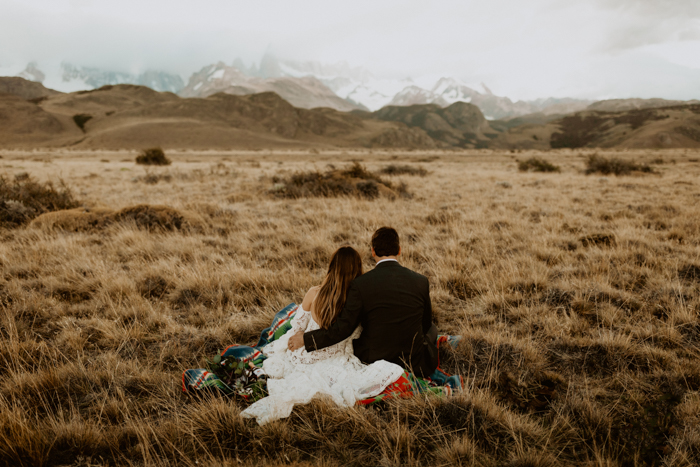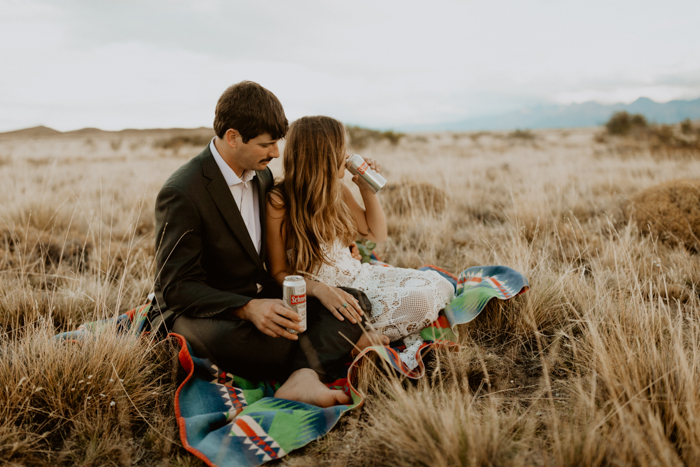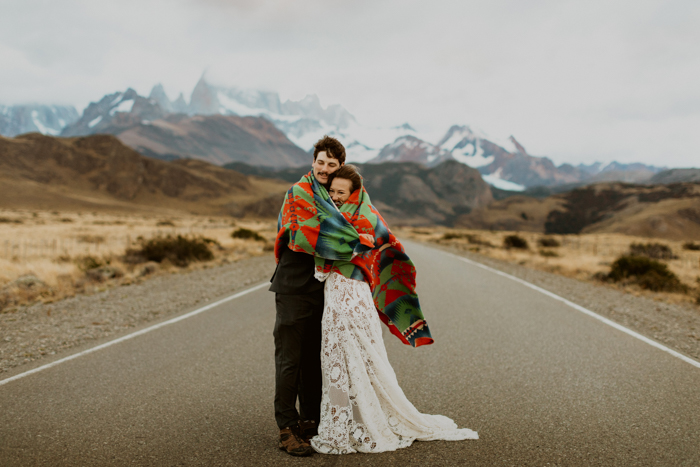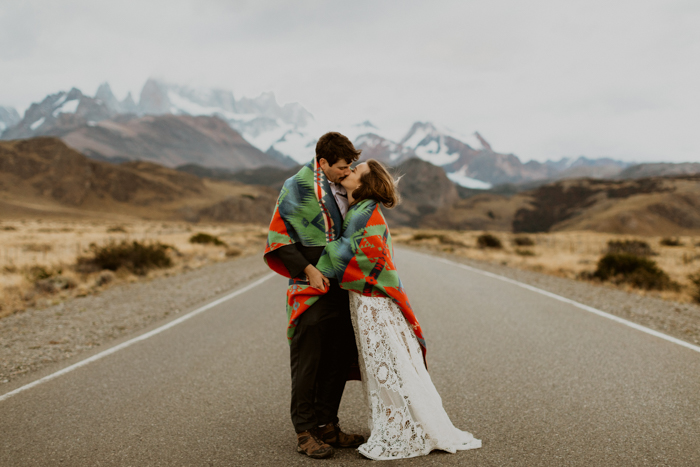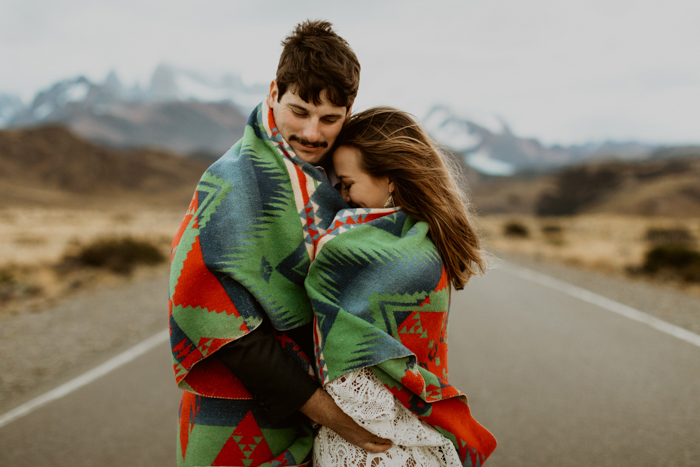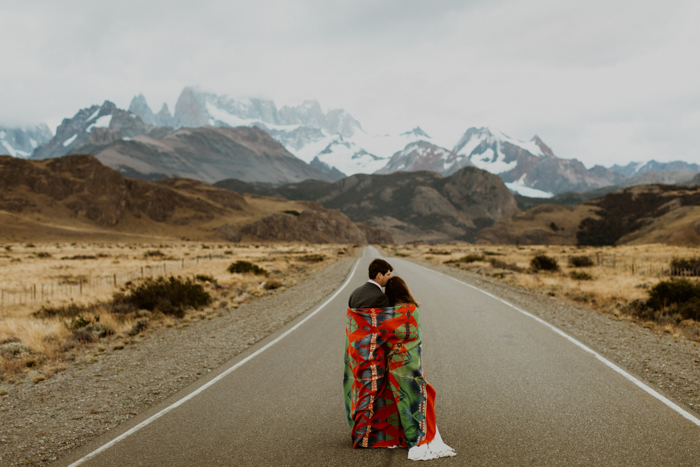 Our biggest congratulations to Adri and Eric, and a special thanks to Junebug member Anni Graham for sharing this Patagonia elopement! Want to see more elopement magic from this uber-talented photographer? This Sahara Desert elopement inspiration is romantic Moroccan wanderlust wedding goals!