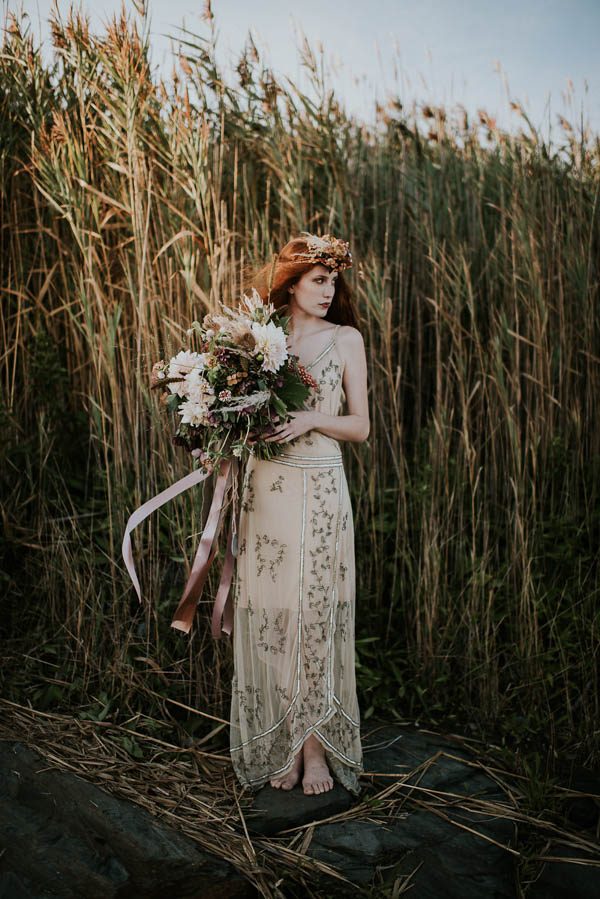 This beachy bridal inspiration by Allison Markova Photography goes beyond a stark white gown and bare feet with a moody romantic twist. If boho glamour is more your speed, and the water calls to you to say "I do," everything about this shoot — from the floral design to the gown choices — is yours for the taking. The embellished cream Free People bridal gown provides a vintage-inspired alternative to your usual beach wedding gowns. Instead of dressing up the bridesmaids in bright colors, a lovely oxblood complements the natural landscape of Jamestown, Rhode Island. Dhalias, feathers, berries, and leaves arranged by Flowers by Semia into a bouquet and crown are the icing on the cake of this dramatic beachy bridal shoot.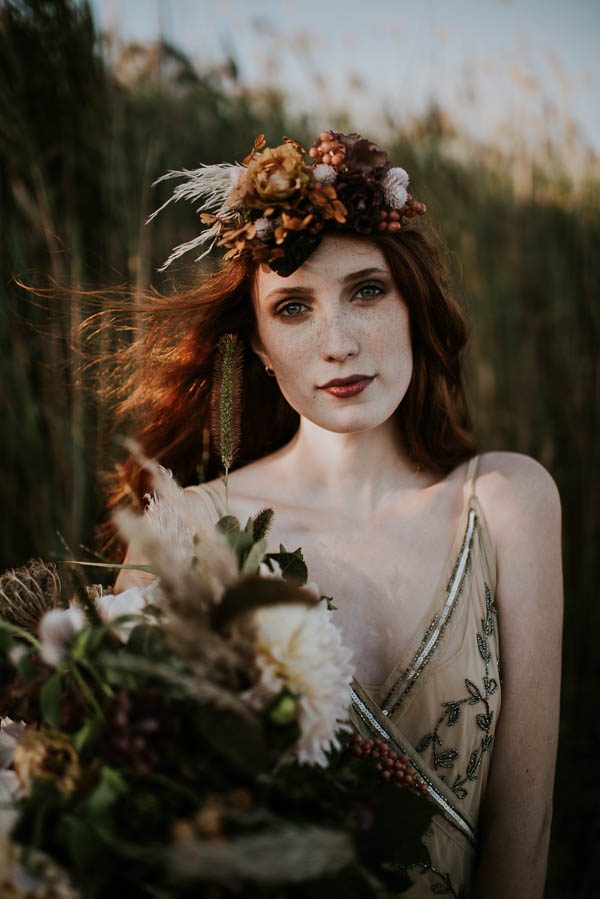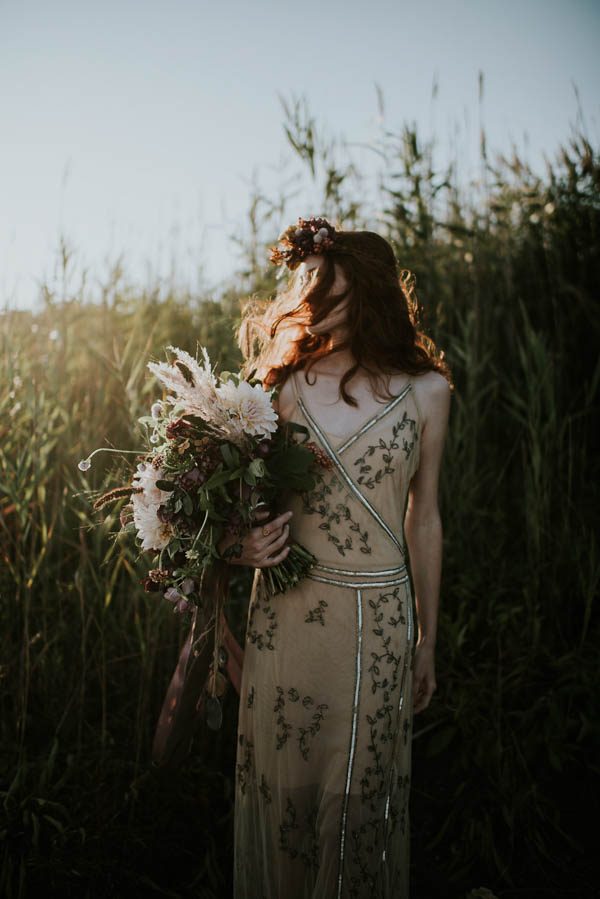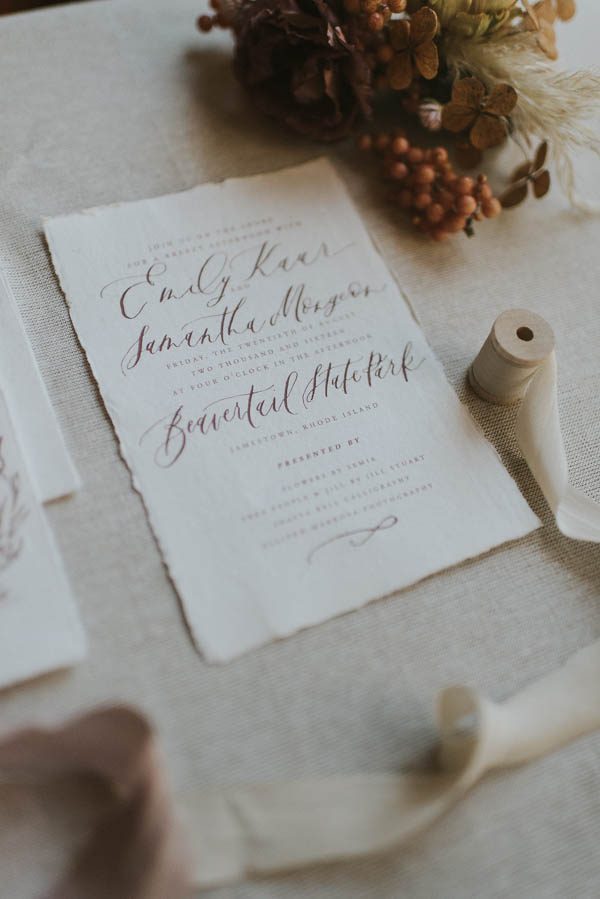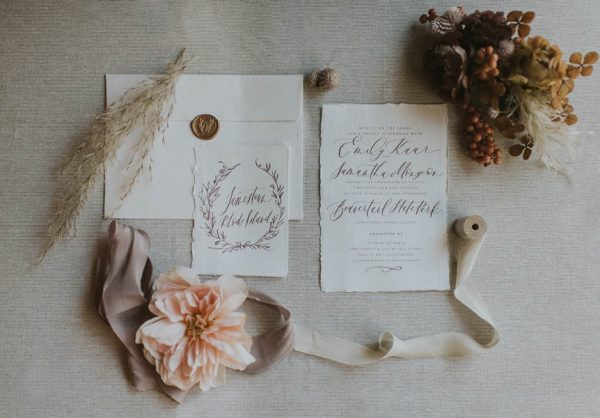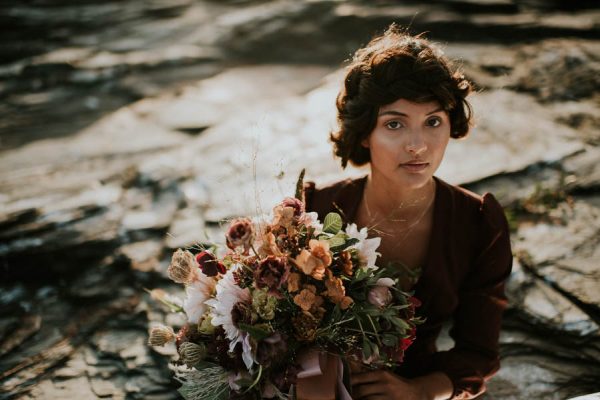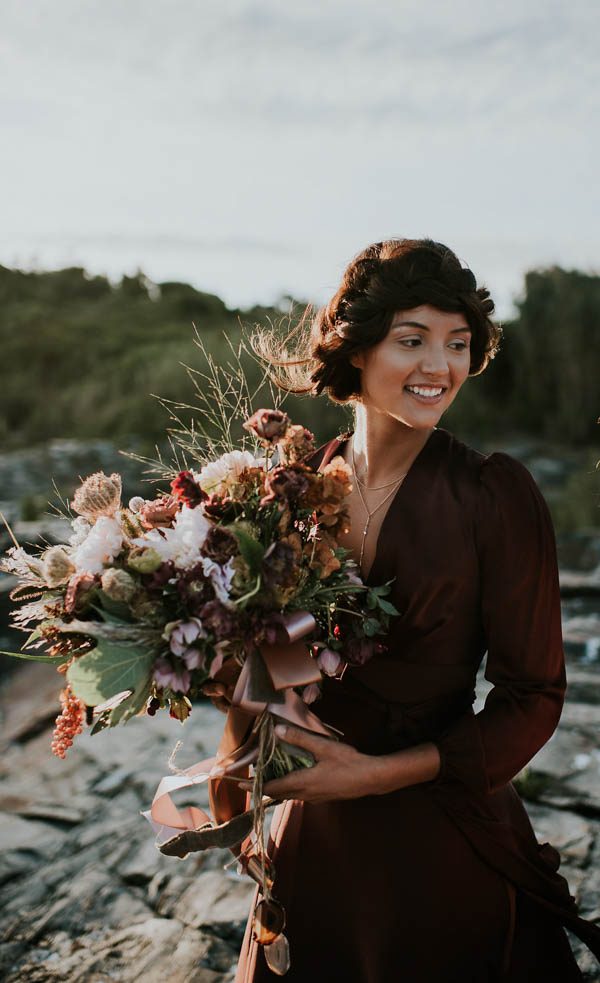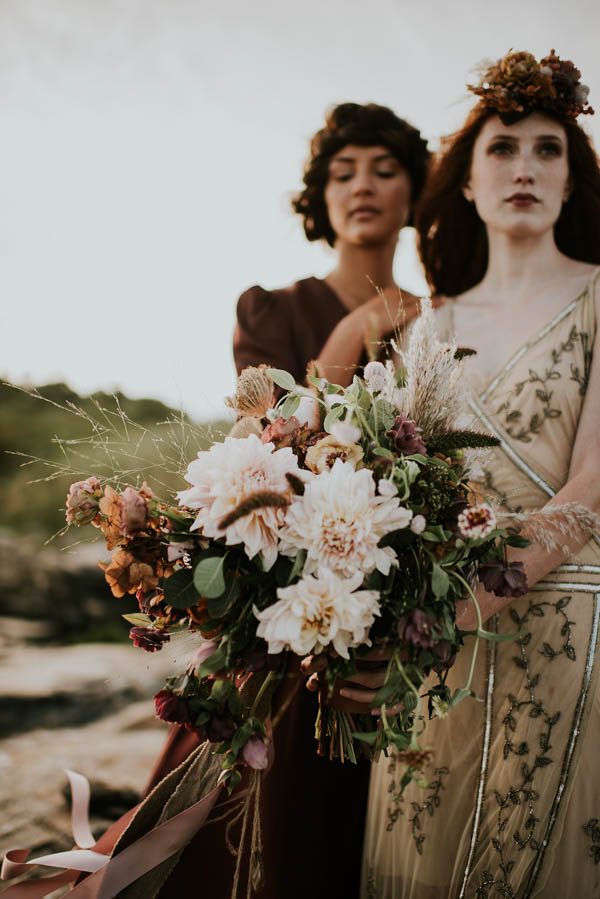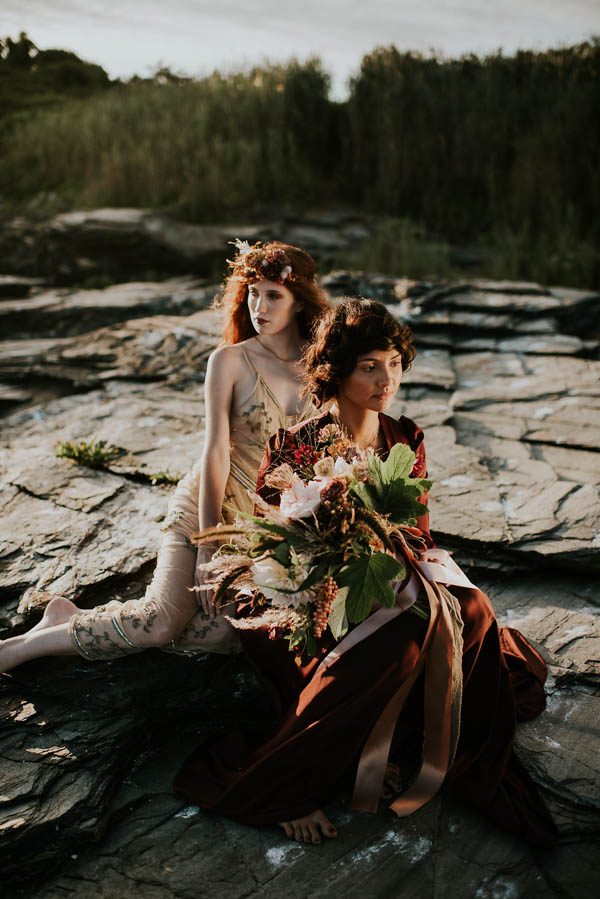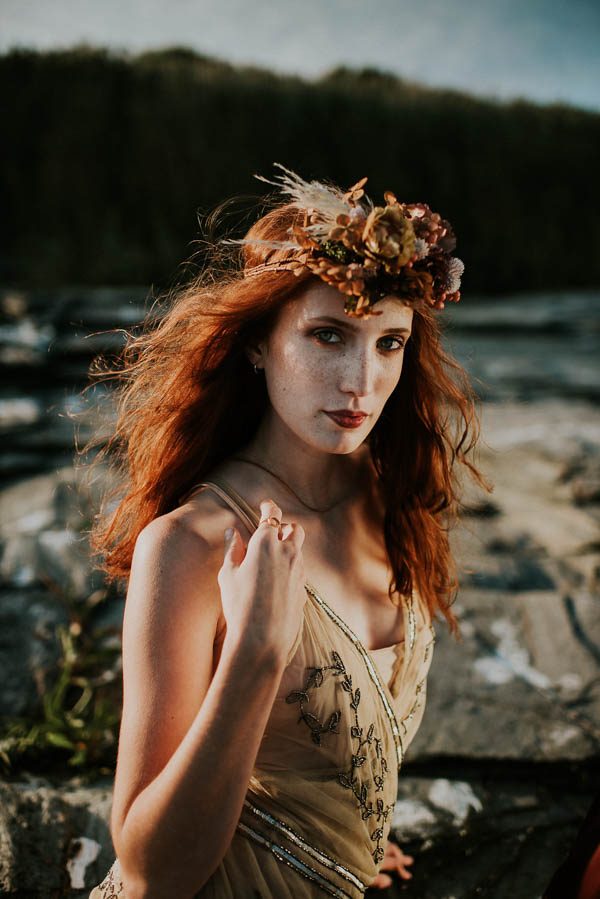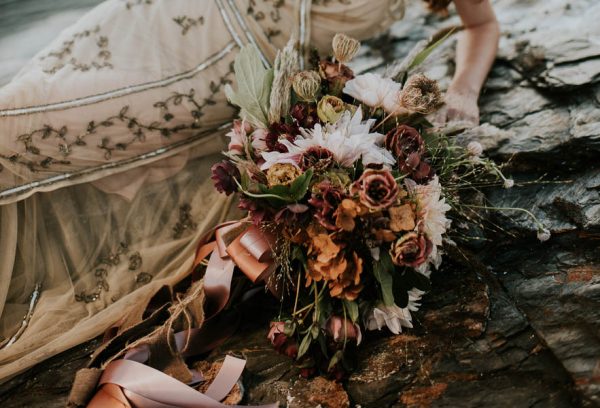 From the Photographer: The inspiration for this shoot came from where much of my inspiration as a photographer comes from in general, nature. My background is in Environmental Science and I aim to be a conservation photographer – but this love for nature also makes me love capturing elopements and adventurous weddings – chasing unique landscapes and incredible light.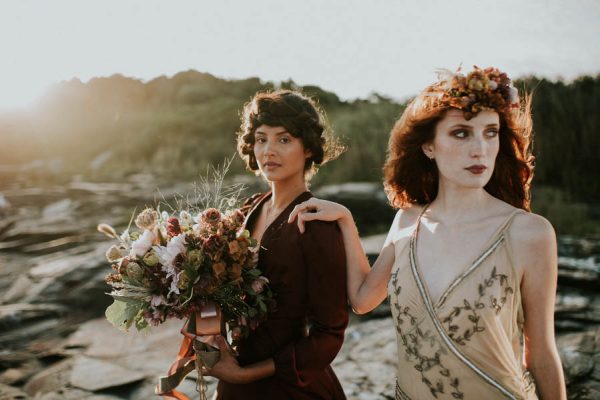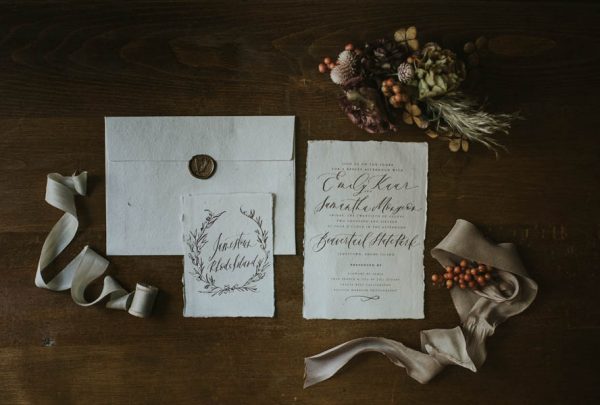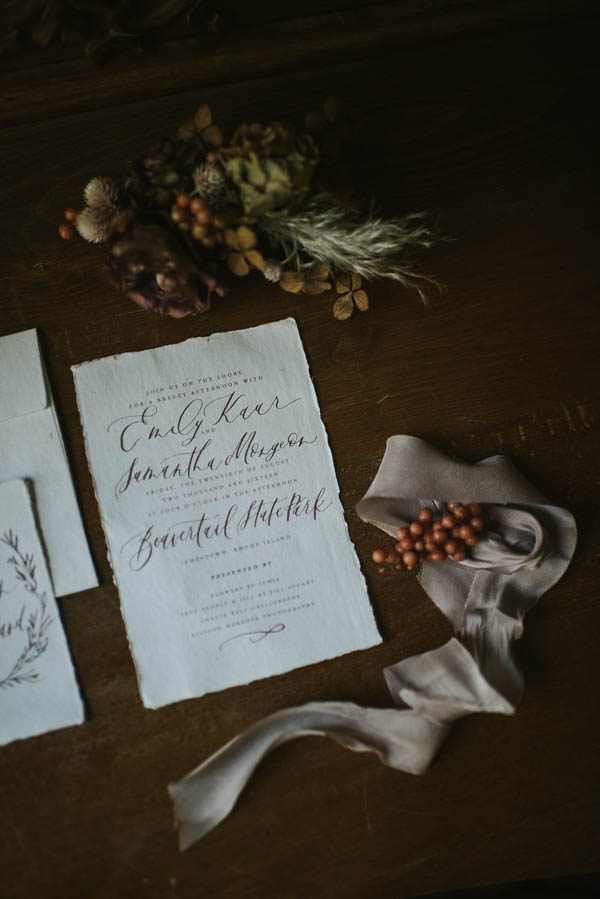 Rhode Island is such a beautiful state with so much local talent, I couldn't think of a better place for this than Jamestown. As a photographer I strive to convey depth and substance in my work but sometimes it's nice to approach it in a more surface artistic way and it's really satisfying to see the details and elements of a styled shoot come together to communicate a complete creative vision. I didn't want anything too overdone for this shoot, but instead to look as if they belong there and to capture Emily and Sam's natural beauty and strong independent spirits.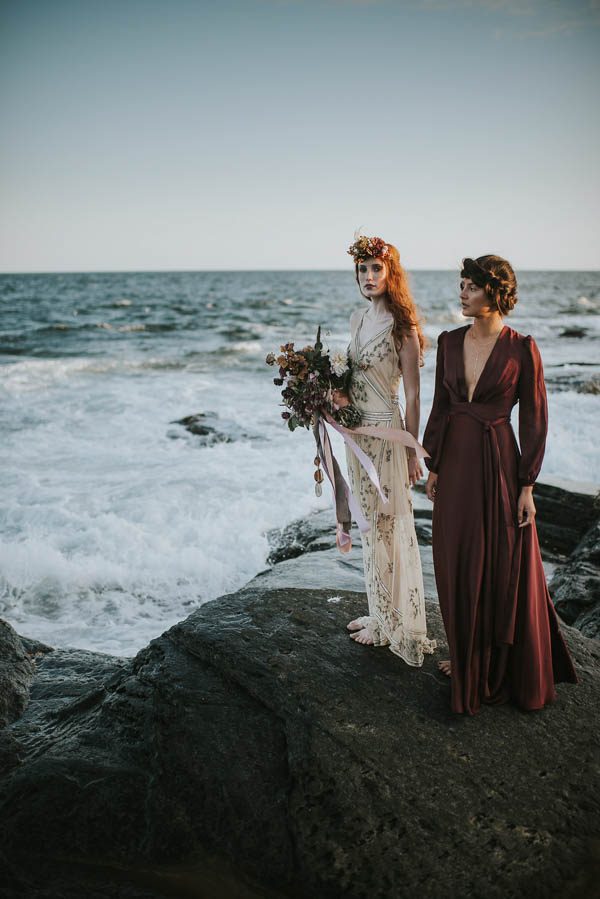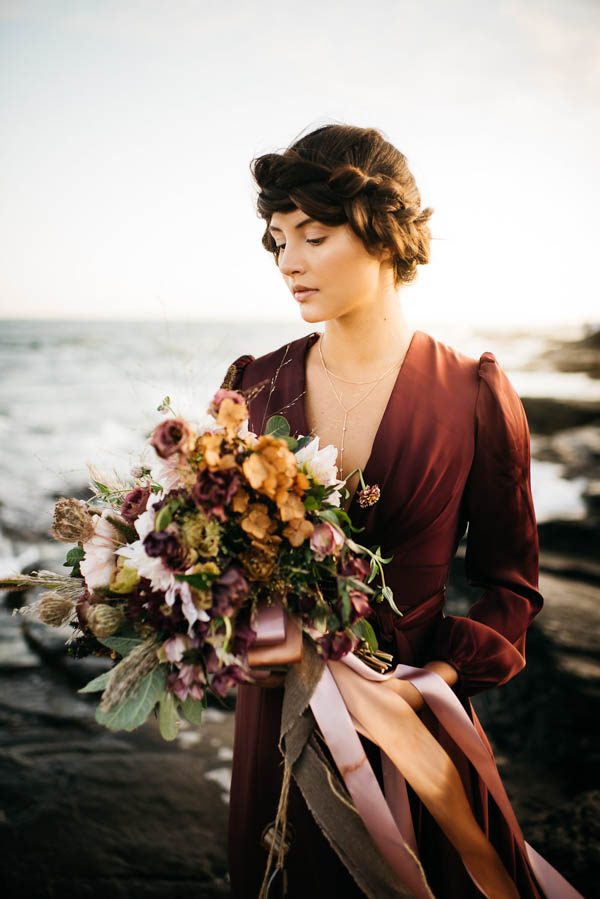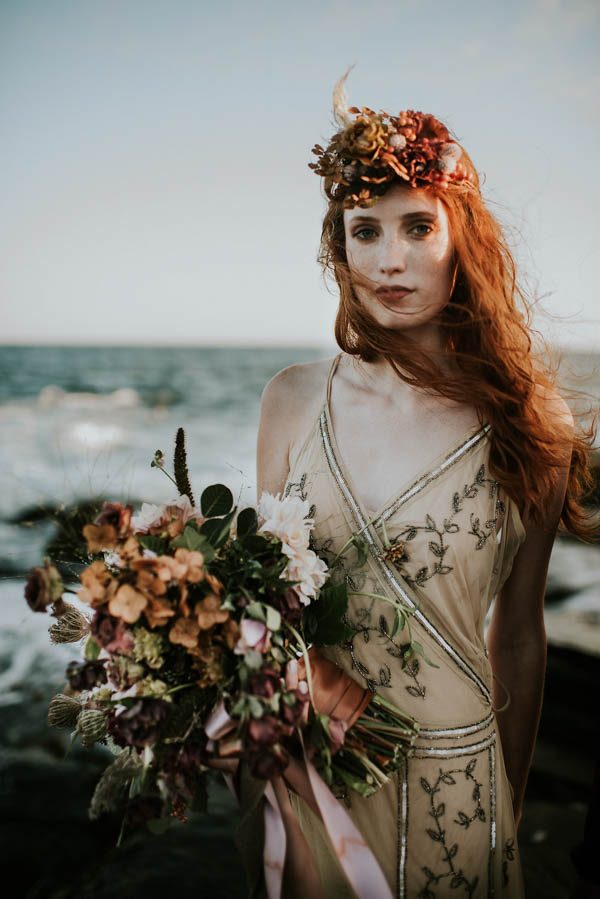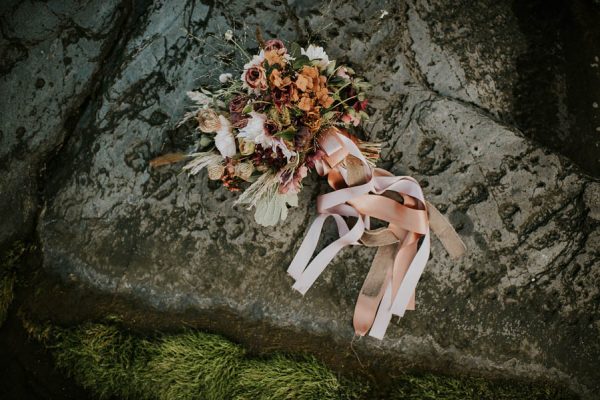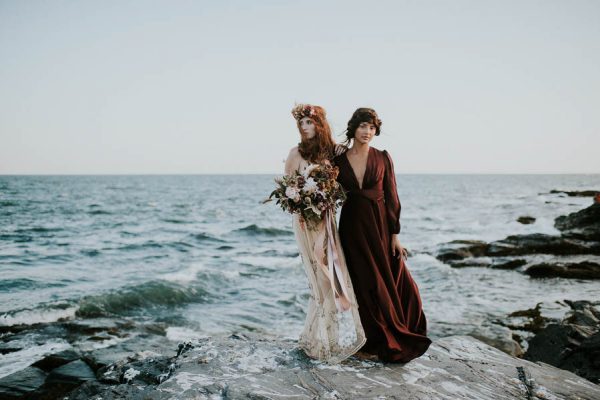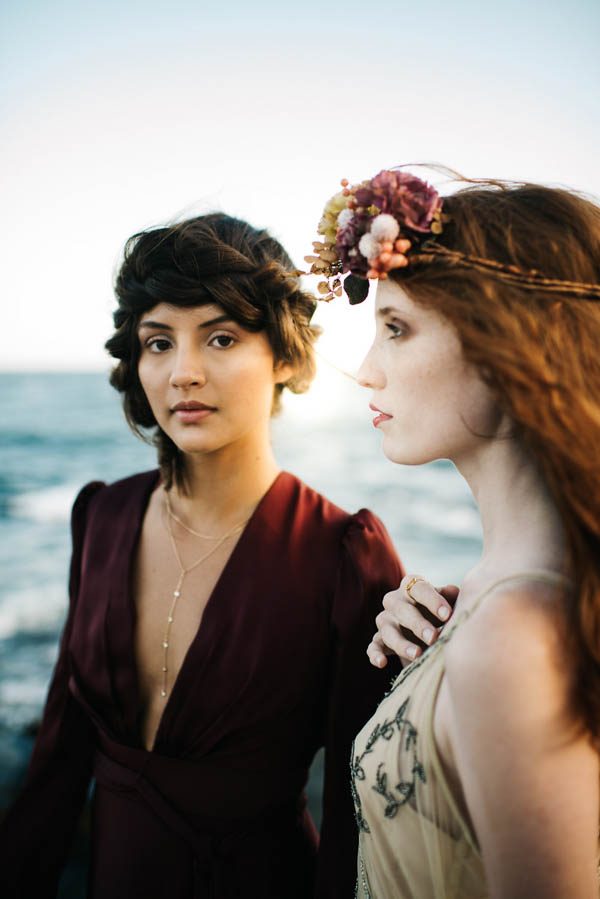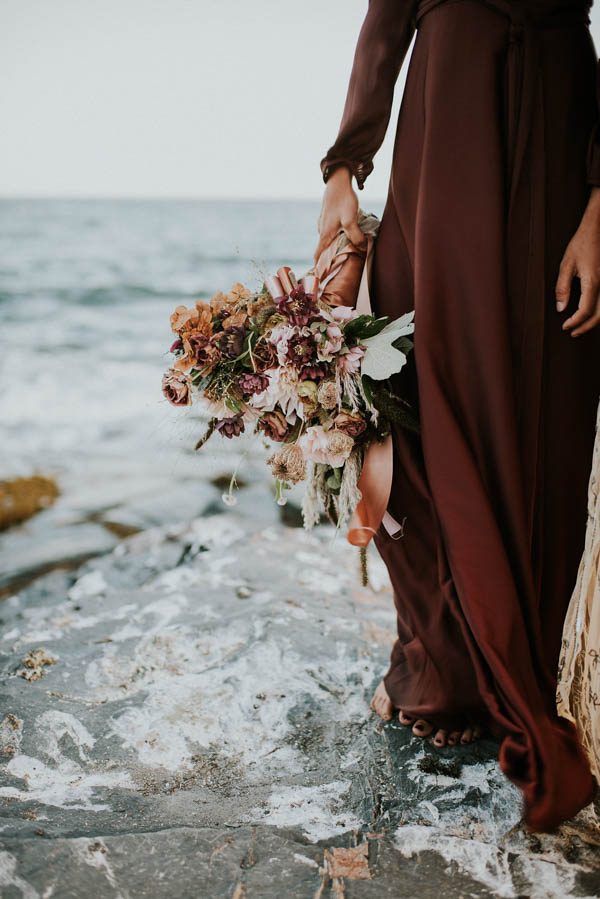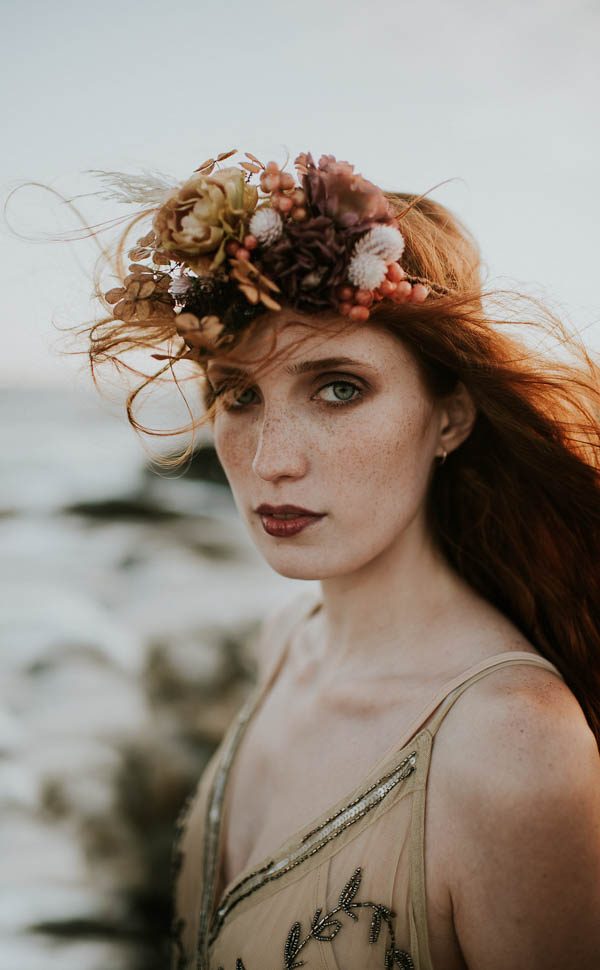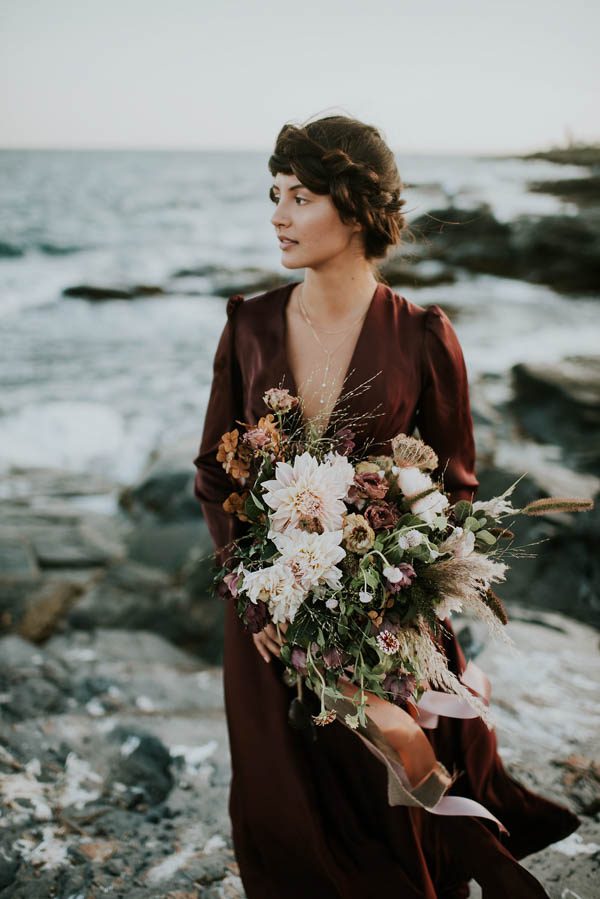 We based all of the style choices (wardrobe, floral designs, paper goods, etc.) off of the landscape. Semia and her gifted team created the most organic and wild floral arrangements and Shasta whipped up this stunning paper goods suite in just a week! It really was a team effort and vision and hopefully we were able to create something magical.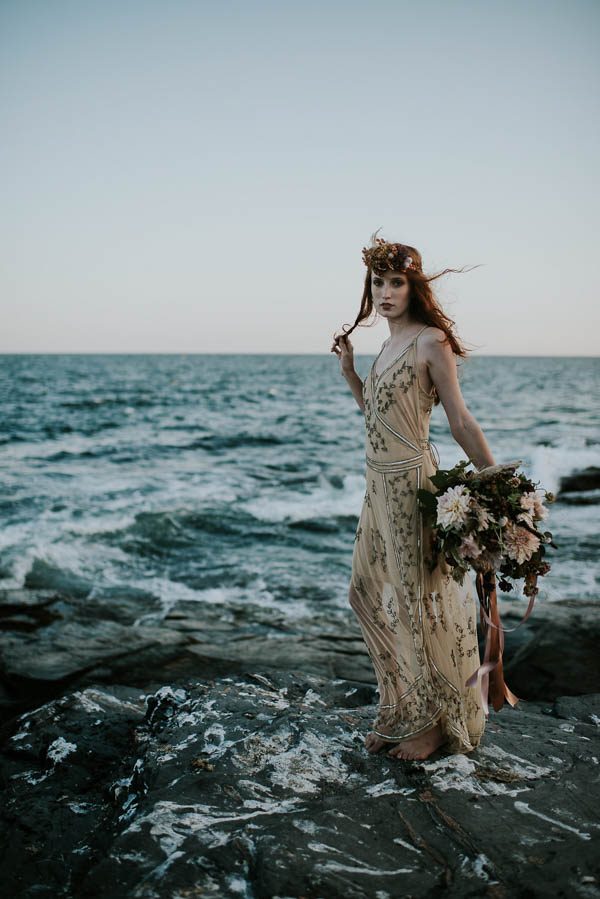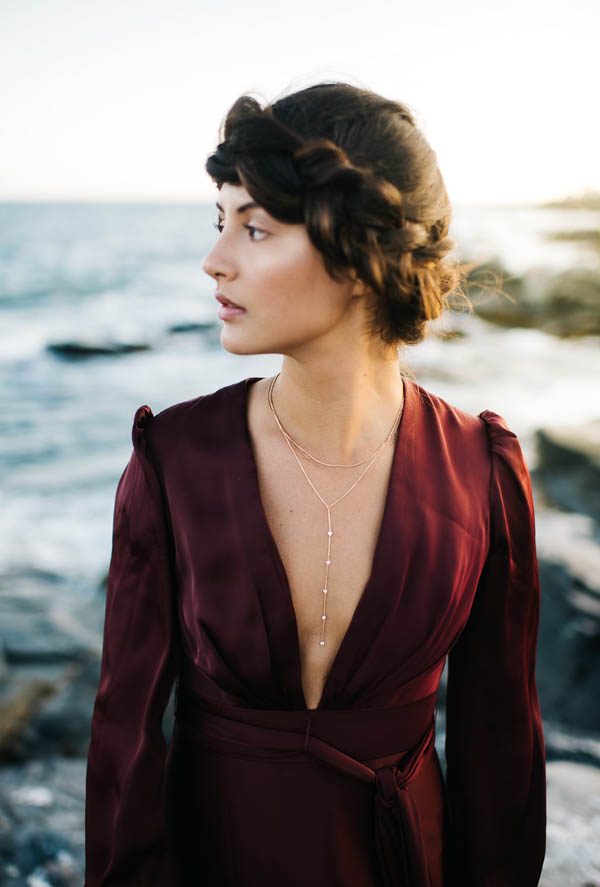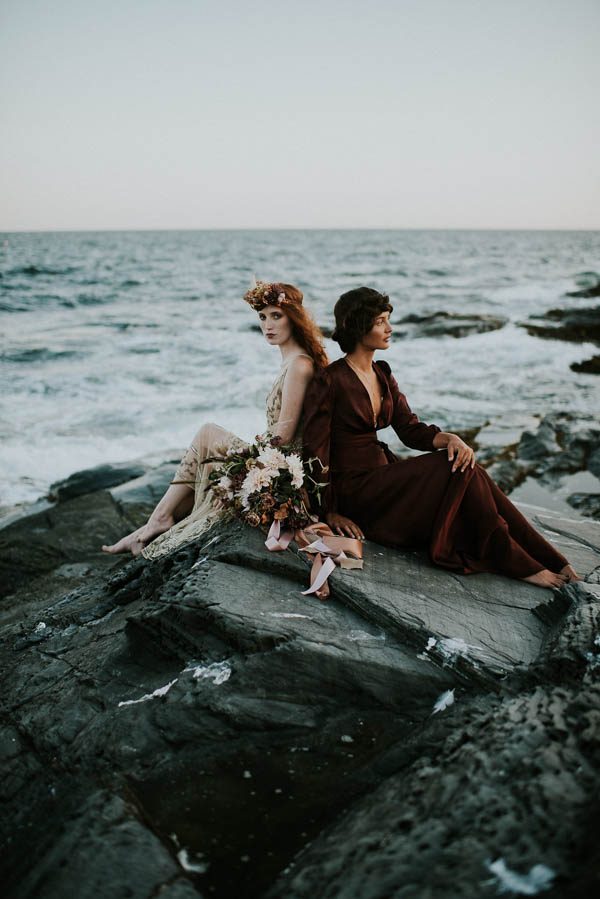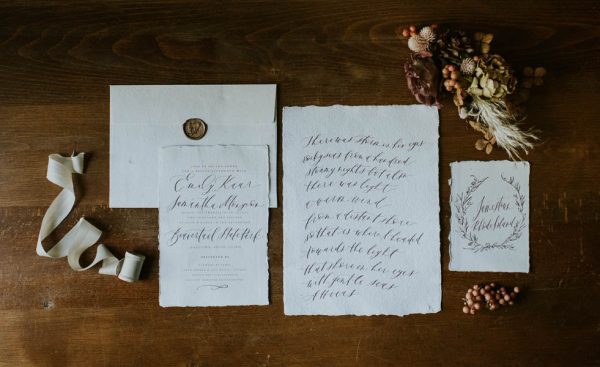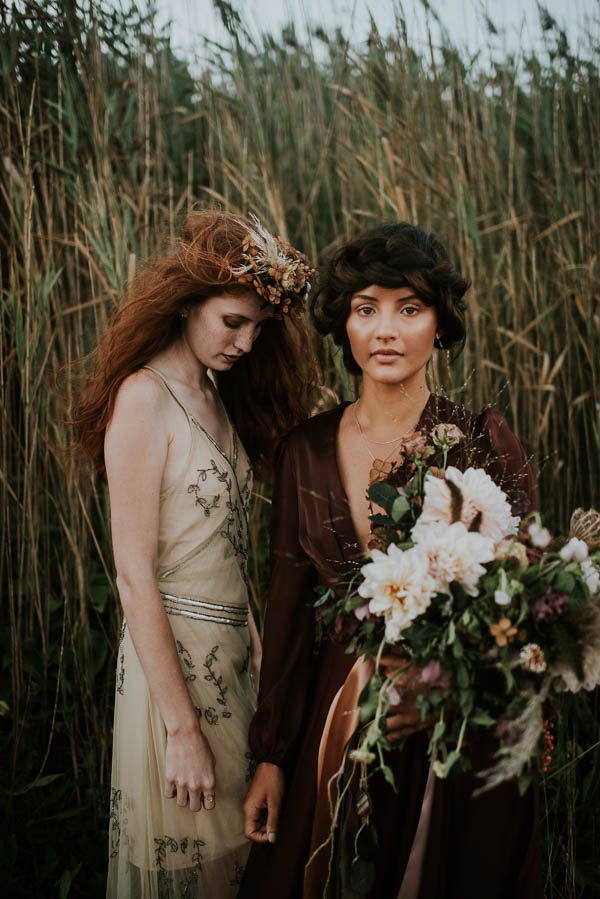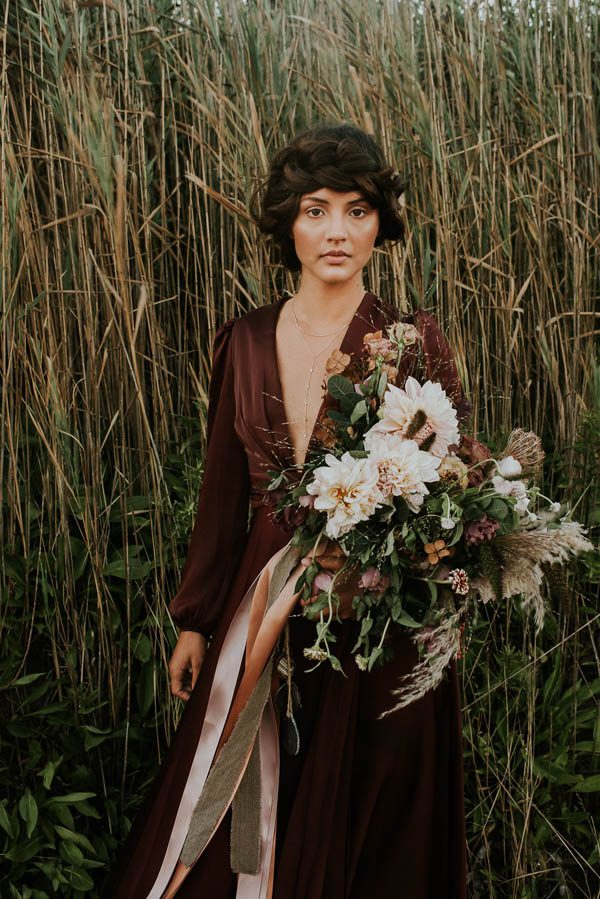 Looking for more alternative beachy bridal inspiration? Check out this ethereal bridal inspiration with Badgley Mischka gowns!