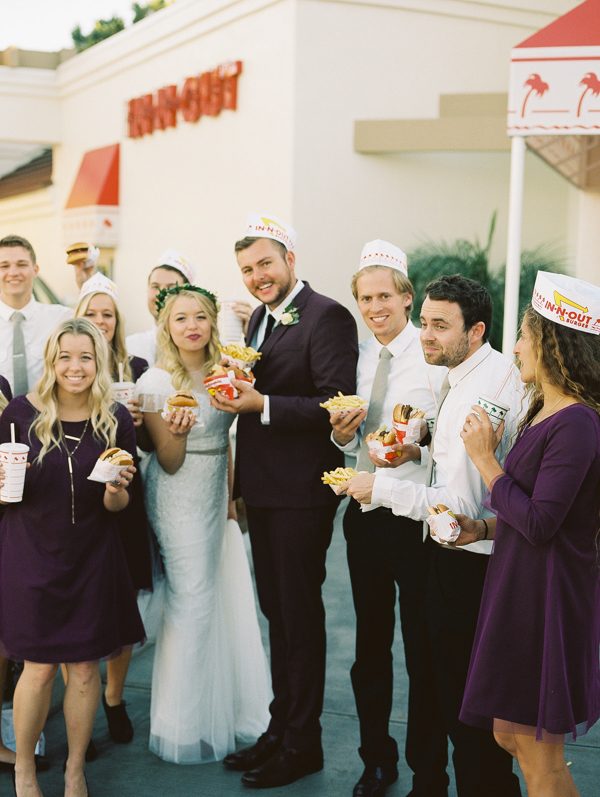 The In-N-Out Burger chain is known for its delicious hamburgers, perfectly crispy fries (animal style, of course), and after Brittany and Brett's special day, even weddings! Brittany and Brett wanted extra time to share with their friends before their big wedding reception, so they took their bridal party to In-N-Out for a casual lunch after a private Latter-Day Saints ceremony. We love the quirky retro vibes that In-N-Out adds to this stylish couple's emerald and maroon inspired wedding! Alex Steele Photography captured every moment of this couple's amazingly creative wedding, including beautiful couple portraits and a very romantic bridal look.
The Couple:
Brittany and Brett
The Wedding:
Newport Beach LDS Temple & Coto Valley Country Club, Newport Beach, California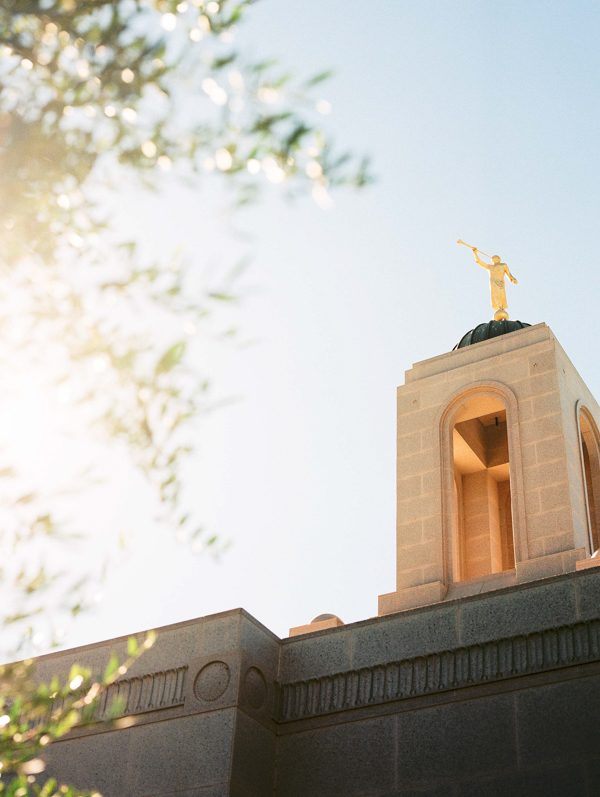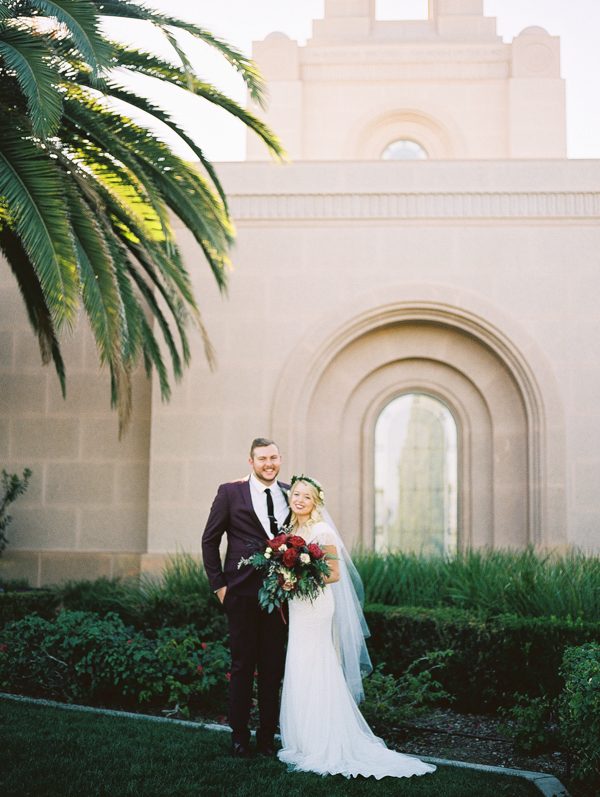 My ring was a family heirloom from my grandmother who got in on her trip in Amsterdam. The simple gold band holds the settings of an emerald surrounded by diamonds. The emerald is Brett's birthstone and once he fell in love with a picture of a maroon suit we had our wedding colors emerald and maroon.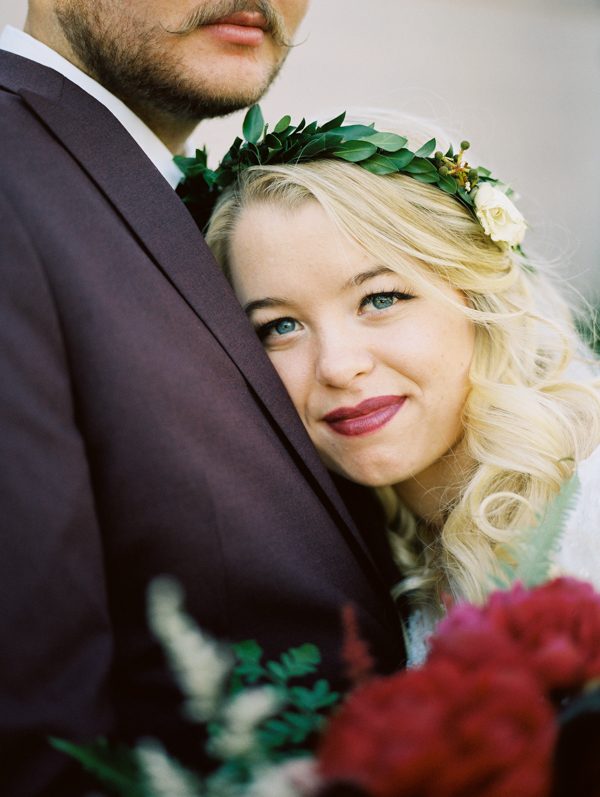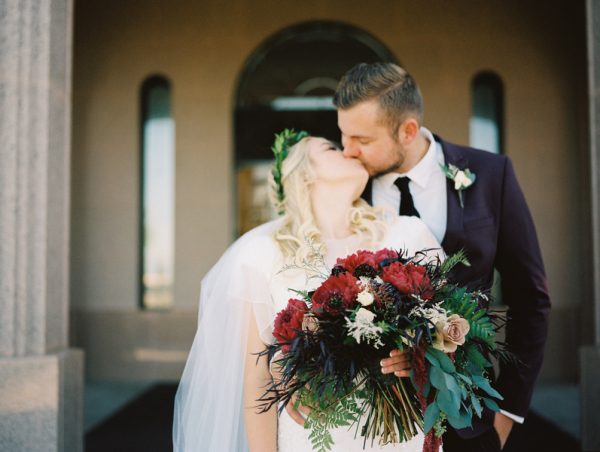 Since we grew up in the same town and have so many people involved in our relationship we wanted as many people involved in our wedding too. Our wedding was a 'family and friend affair'. My sister-in-law Alia Steele took our engagement photos; while I took on the task of designing the simple white invitation with black block letters. My other sister-in-law Jen Steele and family friend Miranda Goings were the geniuses behind the flowers at my wedding and took my answer of "uhhh… i want a big bouquet?" and turned it into a masterpiece. My bouquet was made up greenery and maroon flowers contrasting against my ivory dress; while the white bouquets contrasted them against the handmade maroon bridesmaids dresses.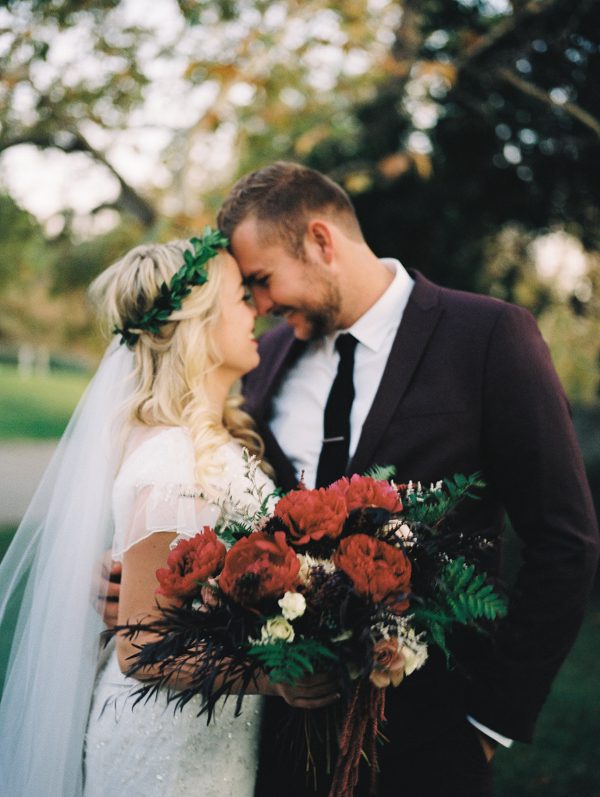 The decorations of the aspen trees were cut from the backyard of my family's cabin in Utah. As guests walked into the venue the aspen logs with candles led the way to a beautiful flowered-cover arch where Brett and I met our guests.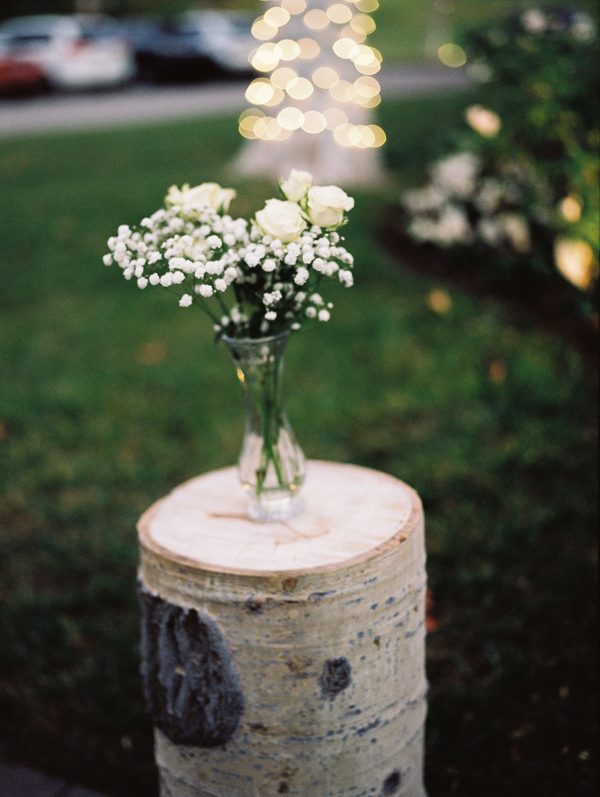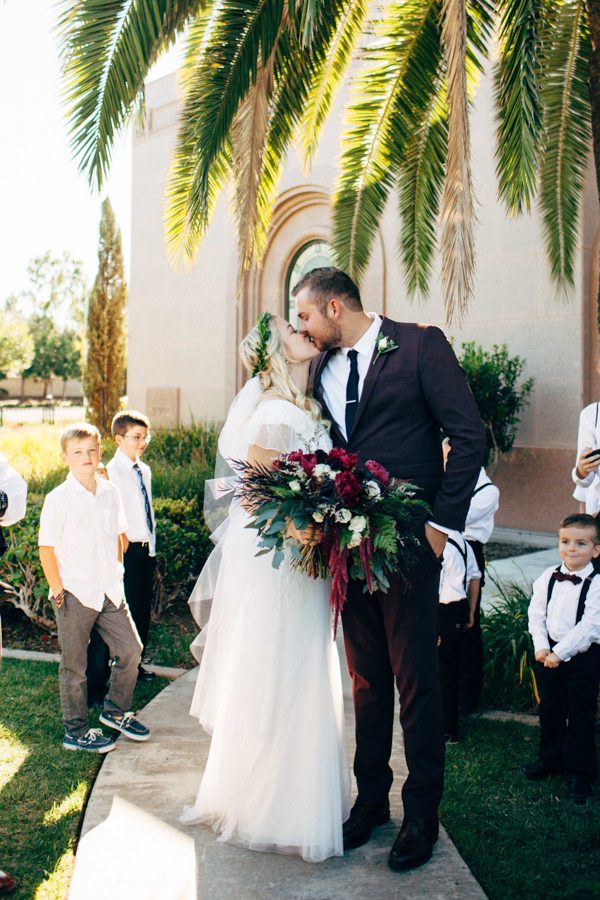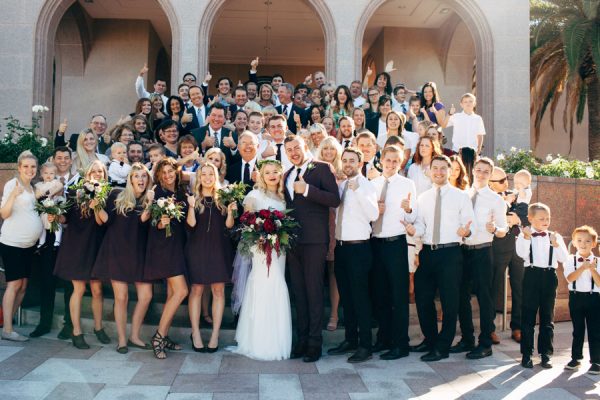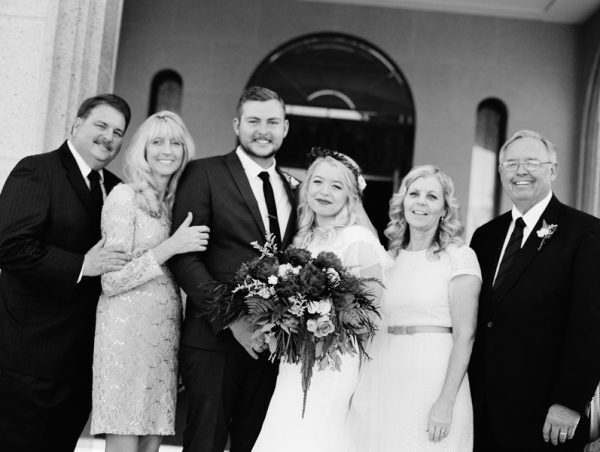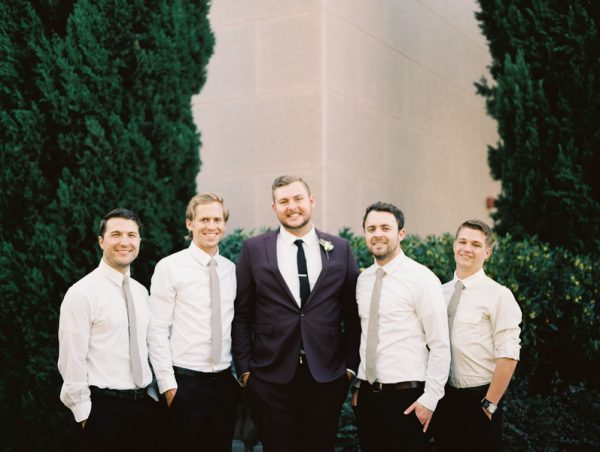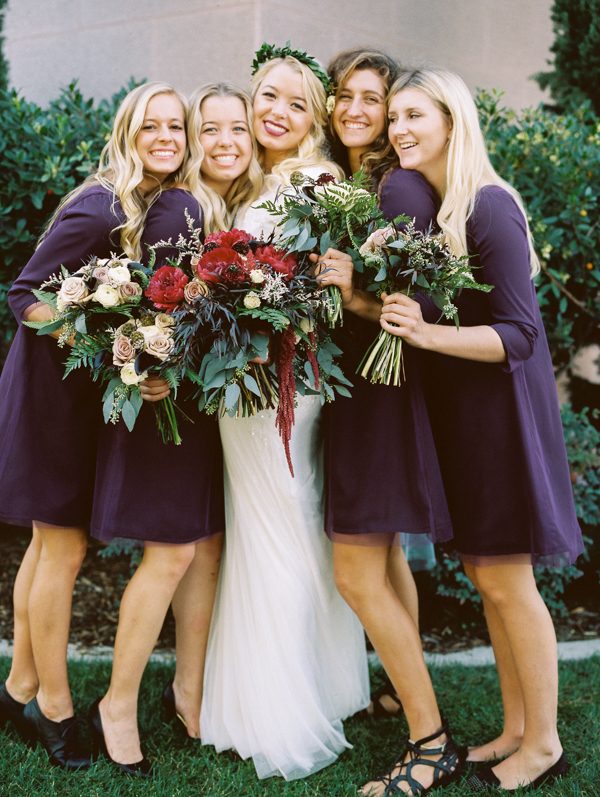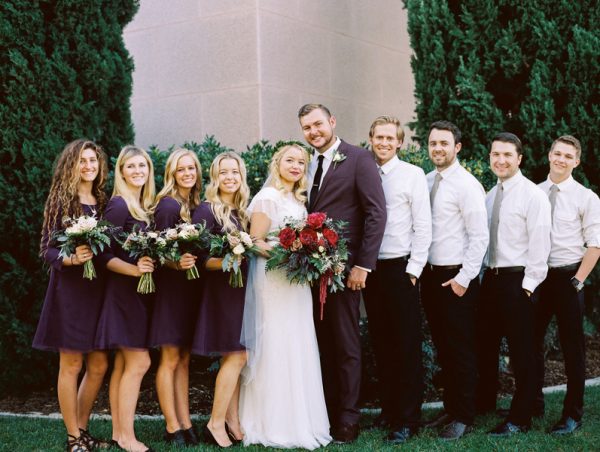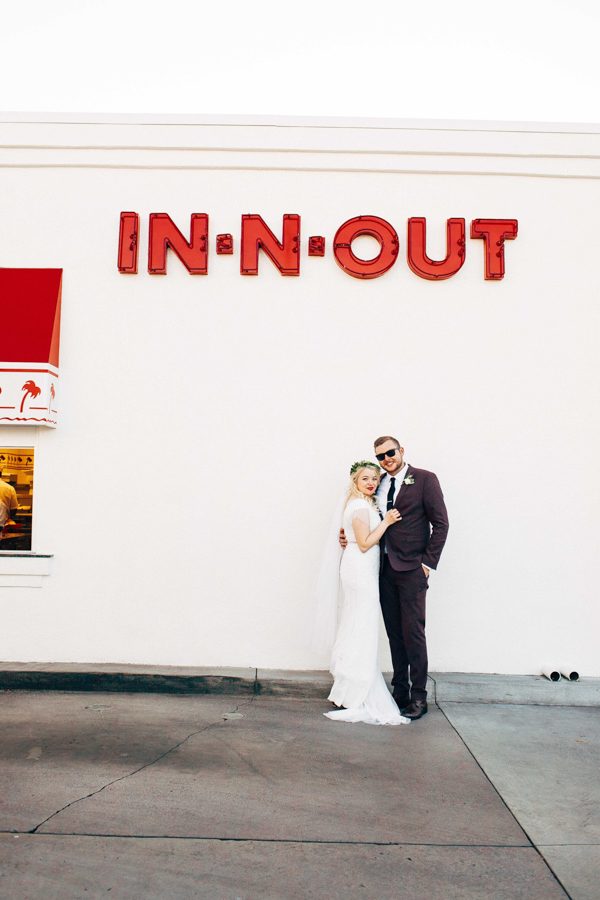 In-N-Out was one of my favorite parts of my wedding day. We got the idea from my older brother who did it on their wedding day, but they invited family and I just wanted it to be the bridal party. This was a really good opportunity to give special time and attention to the bridal party because the rest of the night was a blur of handshakes and introductions of my parent's friends. It was so fun to hangout with my friends and the pictures turned out amazing. These pictures were actually some of my favorites.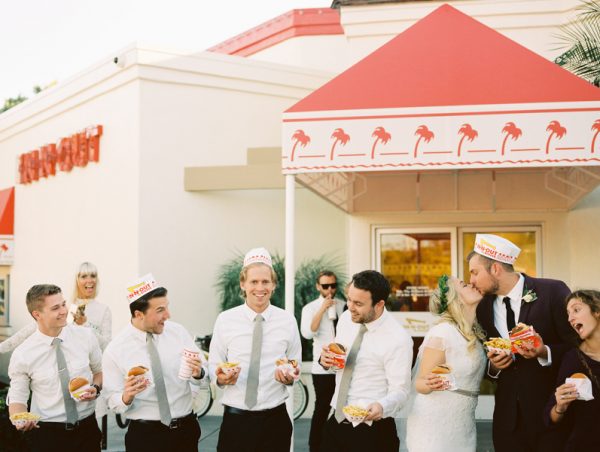 We got a round of applause from the restaurant as my husband and I walked in. The bridal party was very patient to wait, even after getting their food, to take pictures in front of the restaurant. I loved the contrast of our fancy clothes with the candid pictures of us eating fast food. My husband and I are very usually very causal, despite our pretty formal wedding, it was fun playing dress up and having a fun lunch with our friends.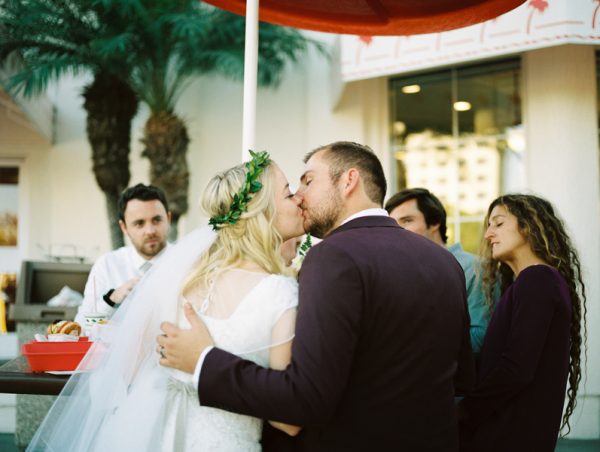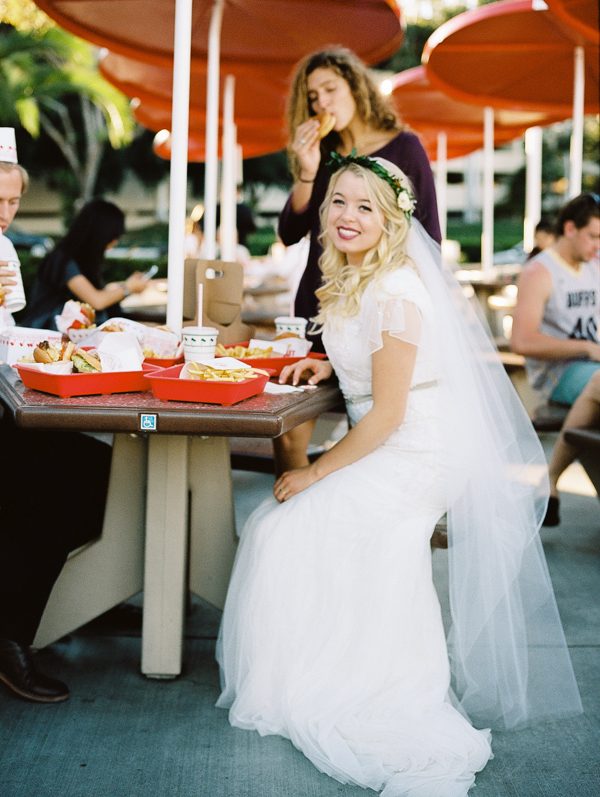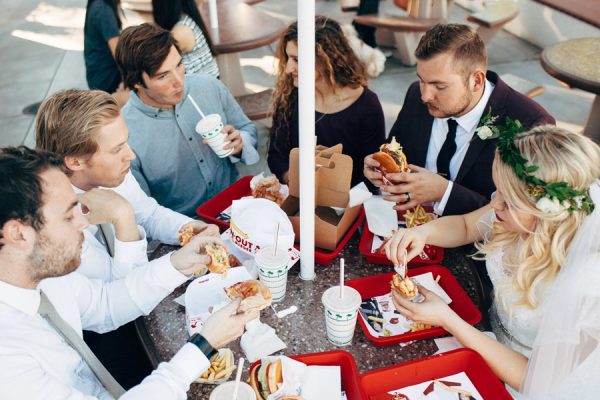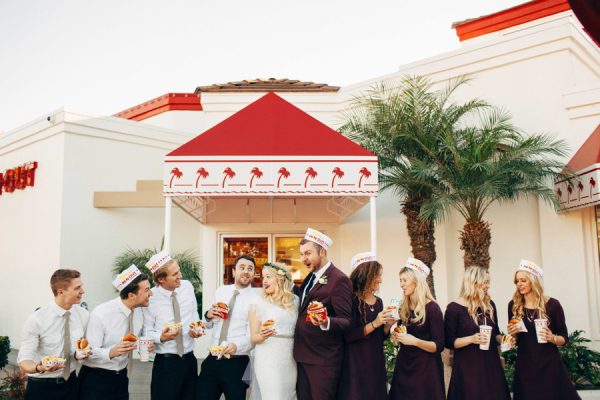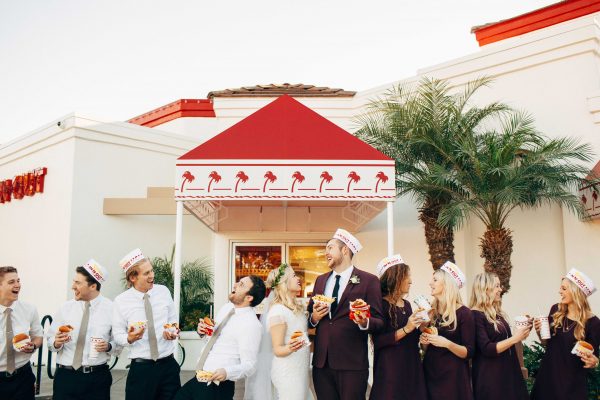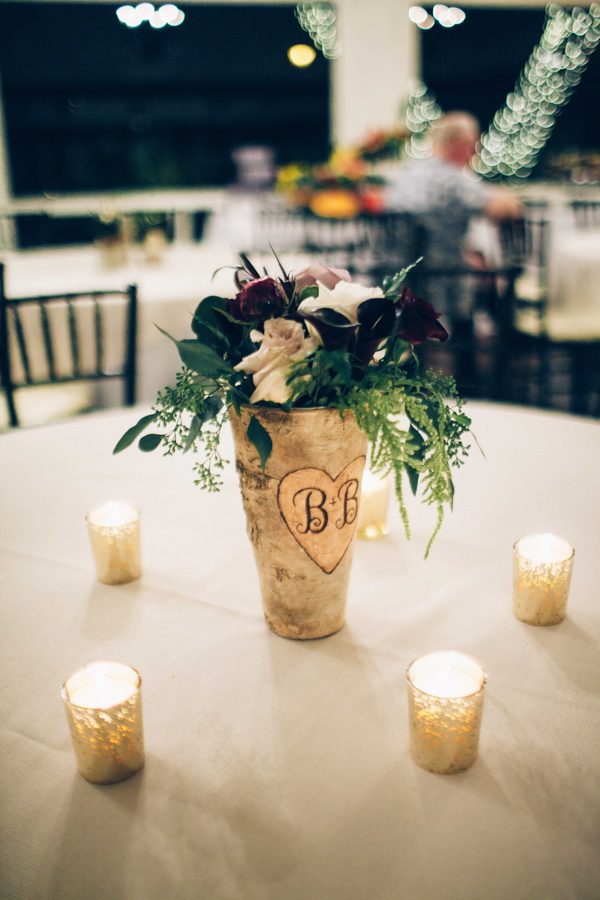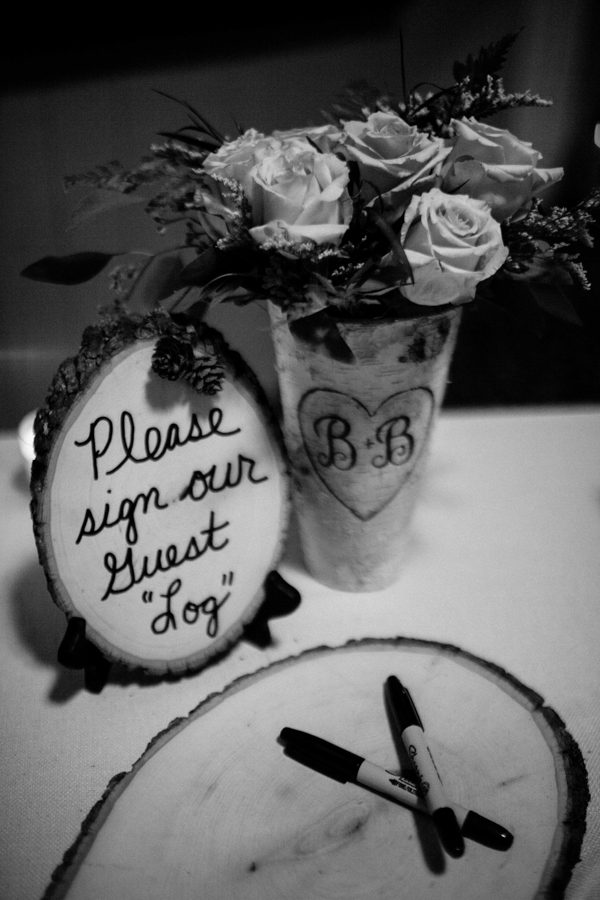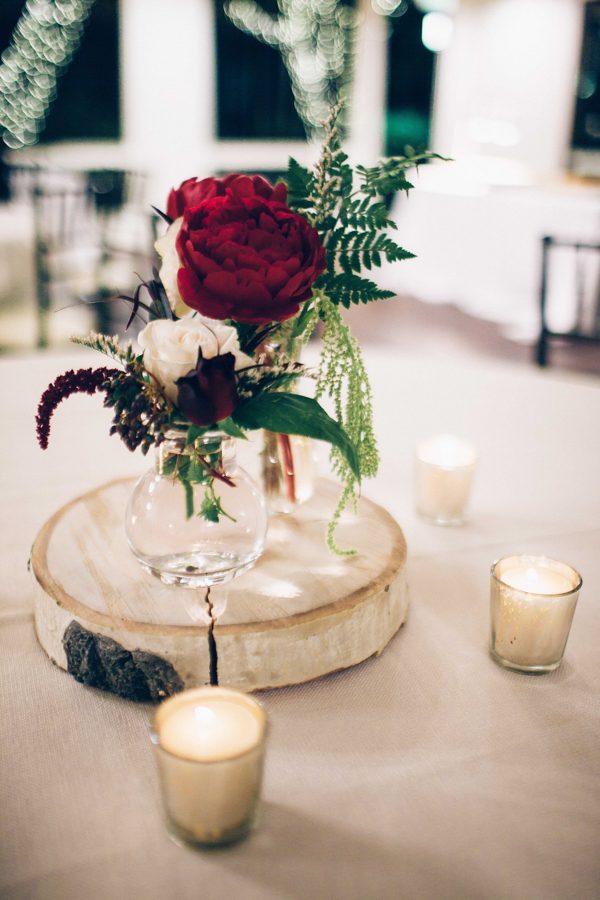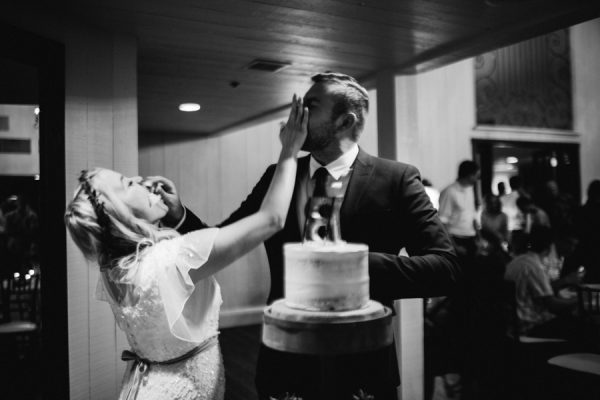 Lastly, the Coto Valley Country Club is a venue owned by our family friend Kenny Hrabik. The venue was the perfect combination of rustic and chic that went well with the aspen logs, pallet wall, candles and flowers. Every part of our wedding was dripping with personalized touches. Our wedding meant so much more because we knew that our close friends and family had helped made our wedding beautiful and personalized.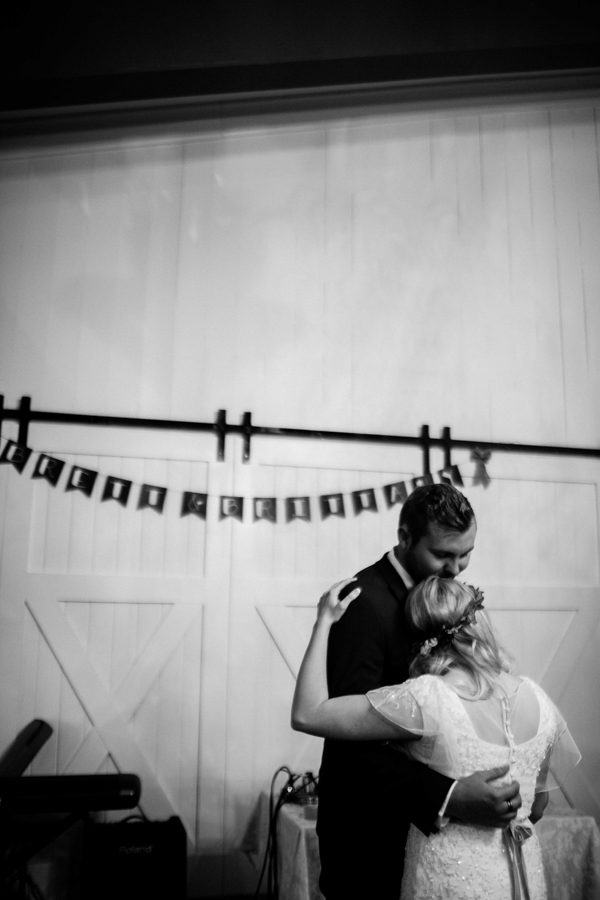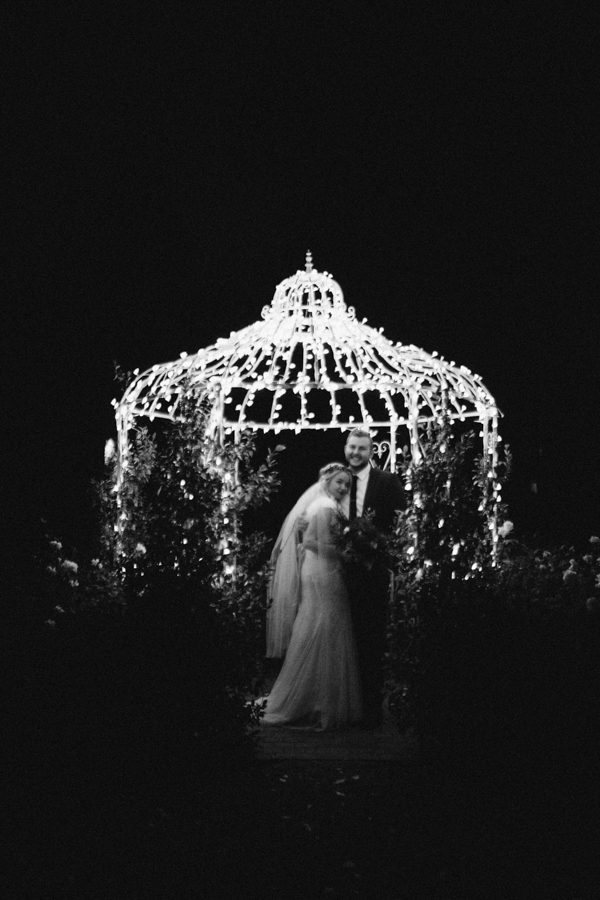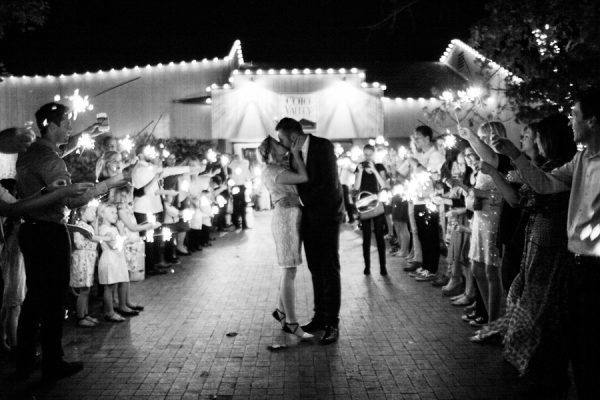 Congrats to Brittany and Brett, and a huge thanks to Alex Steele Photography for sharing this incredibly cool wedding with us! Love the idea of incorporating unexpected and quirky wedding details? Then you've got to see this quirky cool Bronx Zoo wedding!