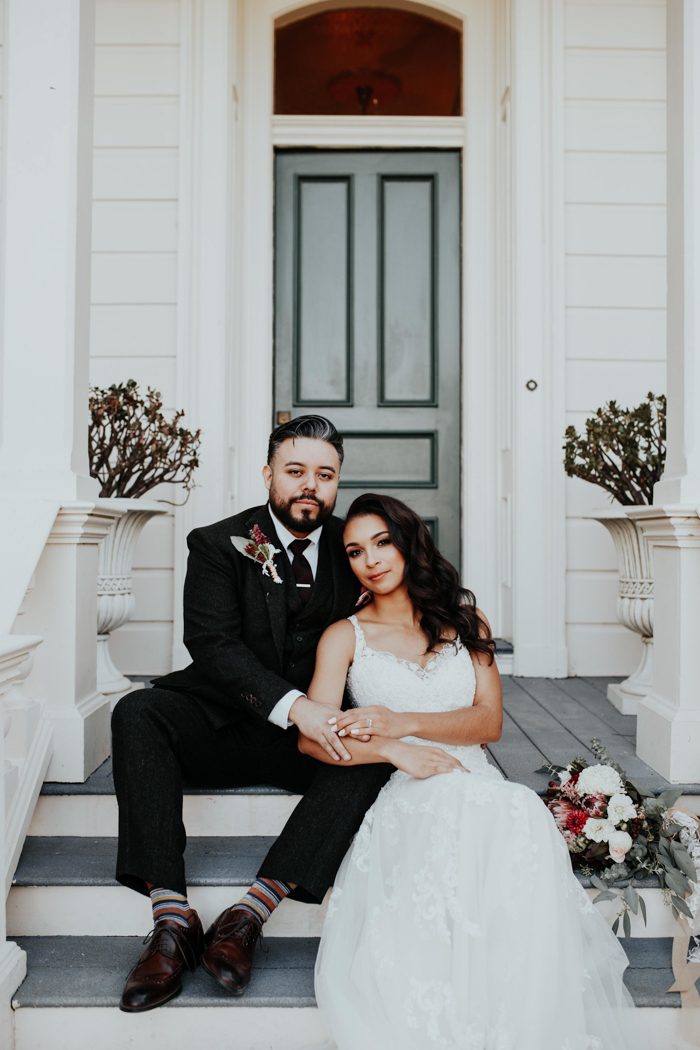 Victorian weddings are all about refined elegance and grace, which made the stately mansion and sprawling gardens at The Rengstorff House the perfect setting for Ebony and Rafael's Victorian-inspired celebration. Plan My Wedding Please helped the couple bring modern and romantic vibes together in perfect harmony with an outdoor ceremony that relied mostly on the natural beauty of the garden space and a reception that featured minimal greenery, natural textures, geometric accents, and calligraphy signs. Even the bride's elegant gown from Essense of Australia, romantic waves, and overgrown bouquet created by her step-mom stayed true to the vibe. But Ebony and Rafael did add their personal stamp by hiring the Madd Mex Cantina food truck to cater the event. This wedding definitely lived up to the Victorian style without being stuffy or expected, and we love how Photography by Ben and Kadin and videographer Jake Hilger documented every dreamy moment.
The Couple:
Ebony and Rafael
The Wedding:
The Rengstorff House, Mountain View, California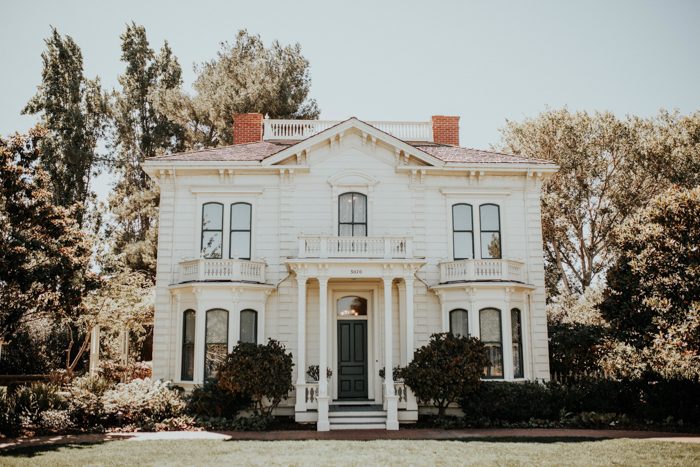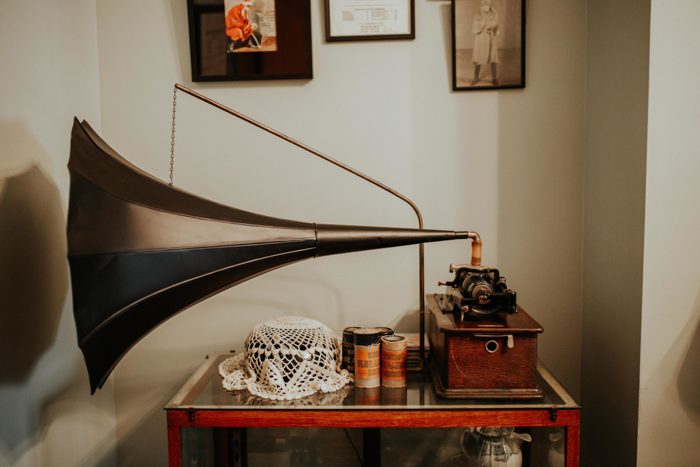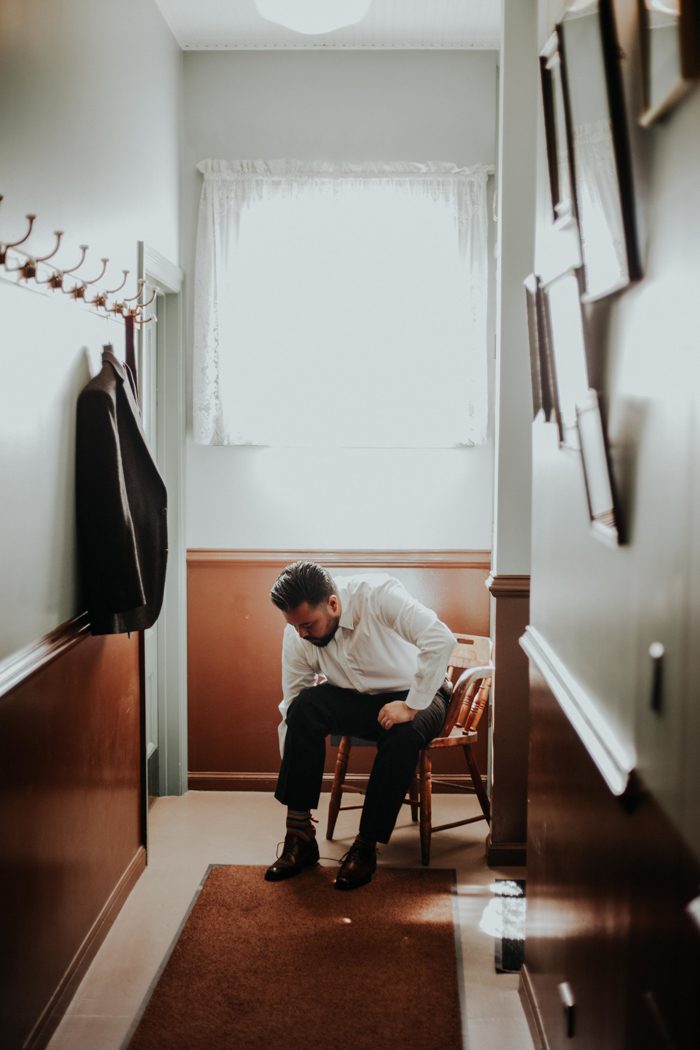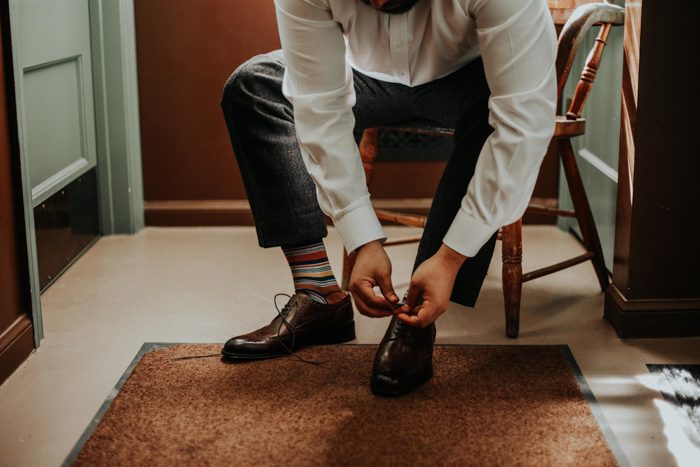 The first thing that drew our attention to the venue was the cost. We wanted to be as cost efficient as possible, and we felt the cost was within our budget. When we saw the venue in person, we knew right away it was where we wanted to get married. It was outdoors but also had a beautiful Victorian house to prepare in. We felt it would offer enough space for guests while also providing an intimate feel. It was the only venue we visited.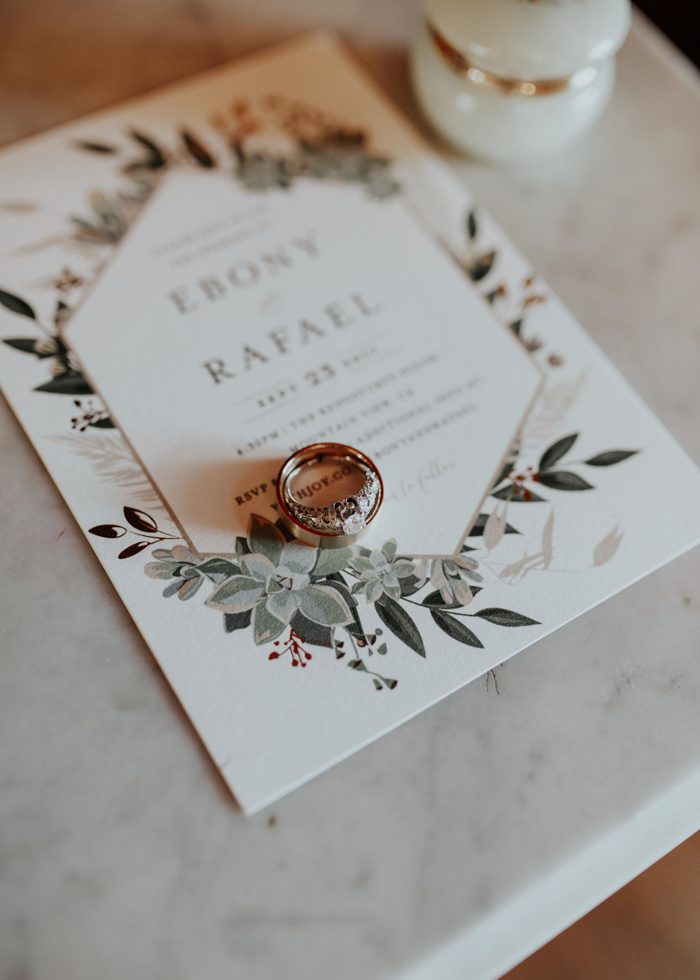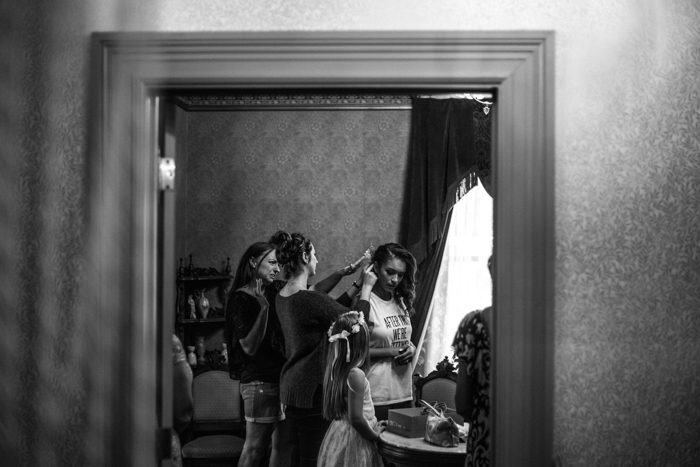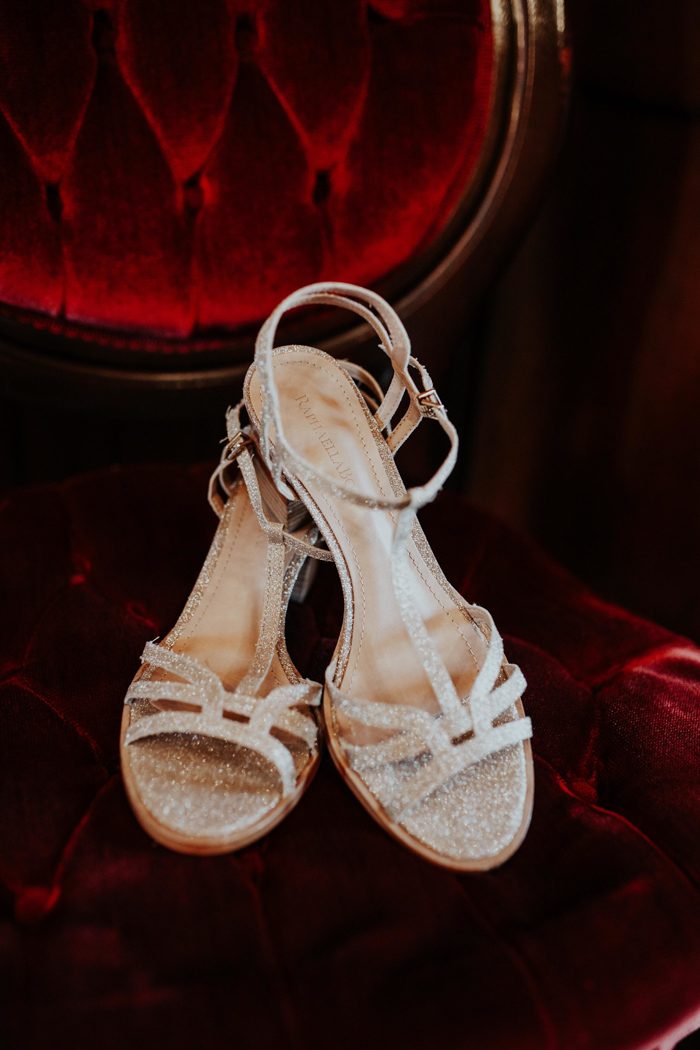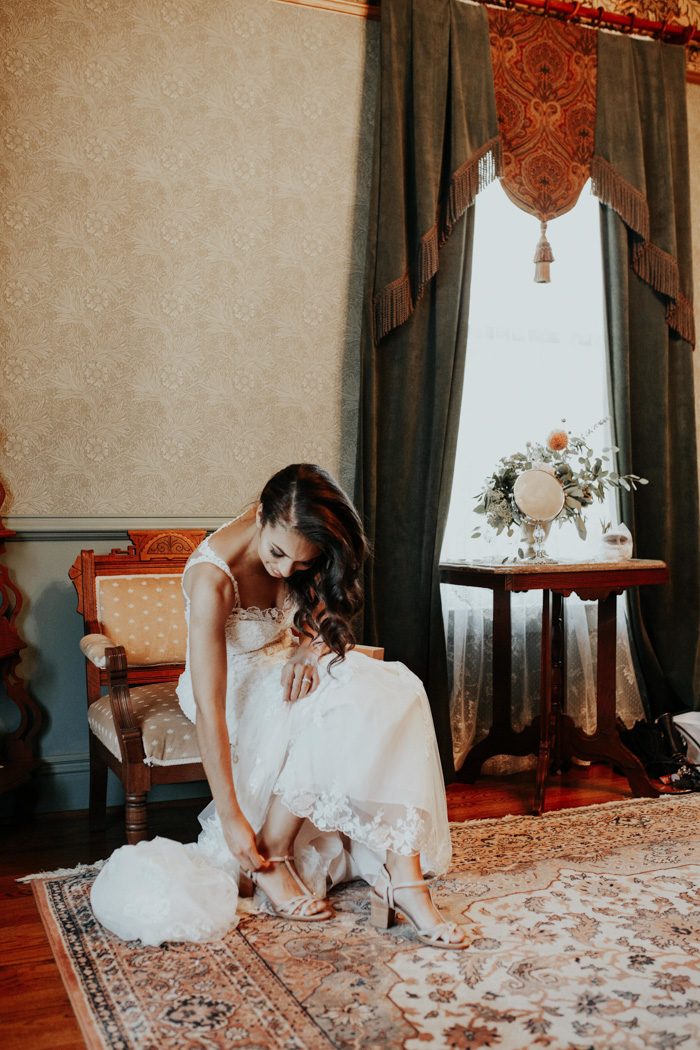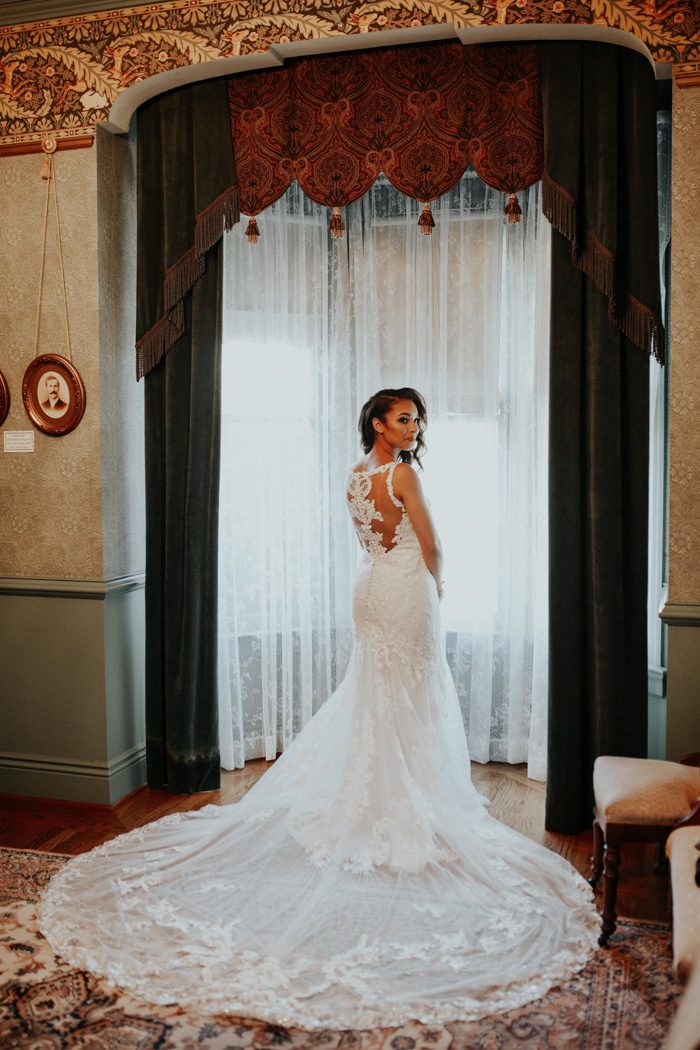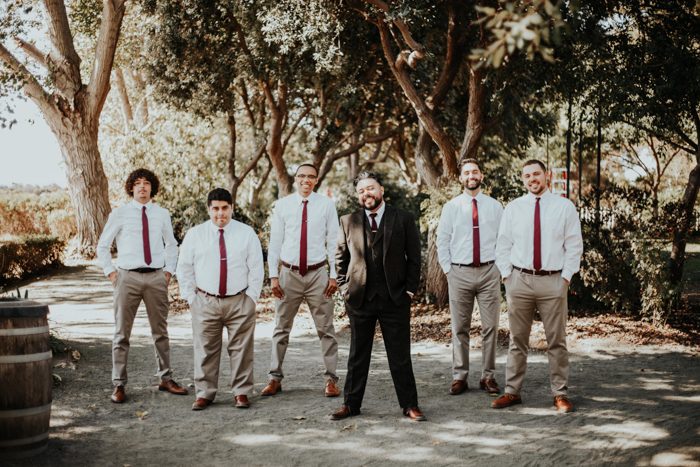 The first look, oh man that was special! It's as if that moment happened in slow motion and all the nervousness disappeared. All we felt was love. (That probably sounds super cheesy but it's true!)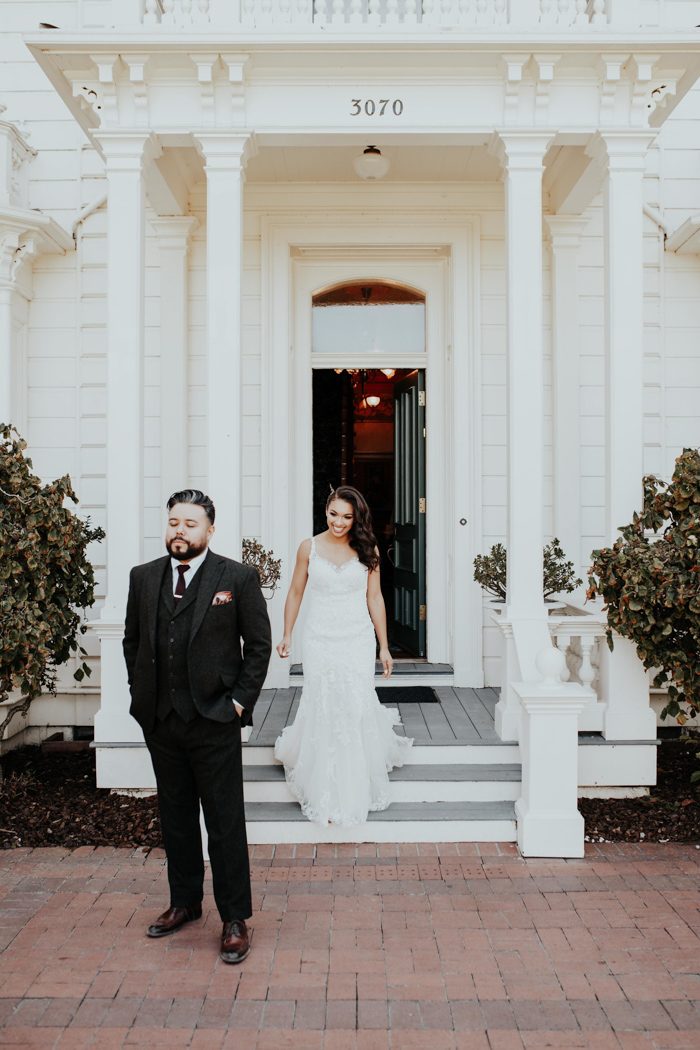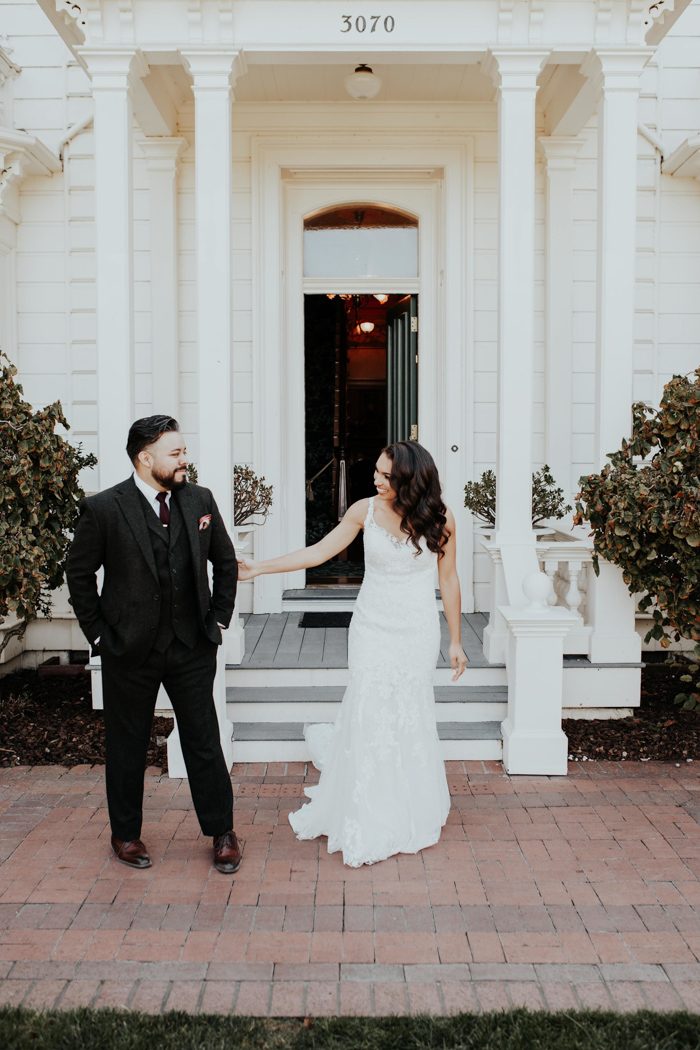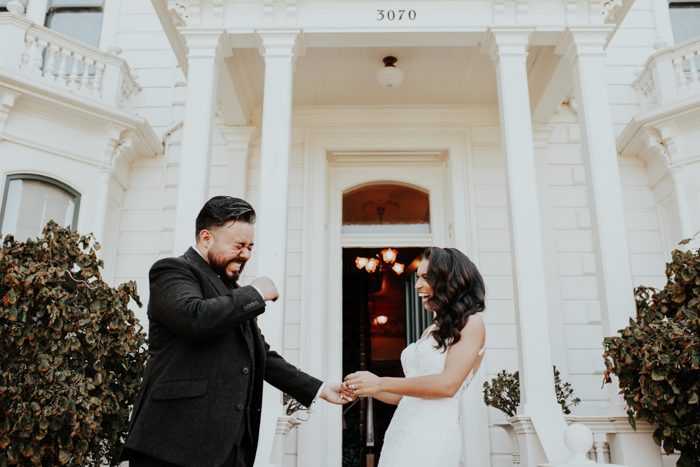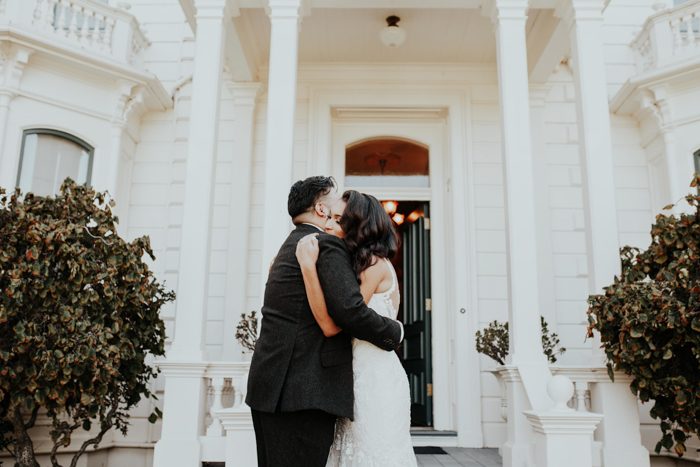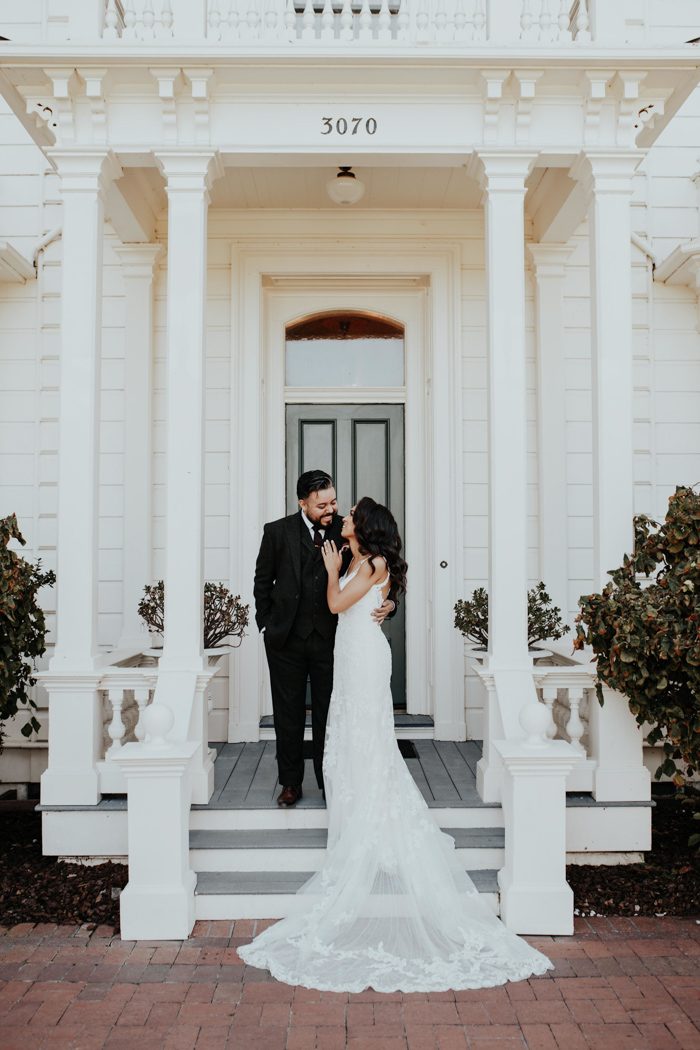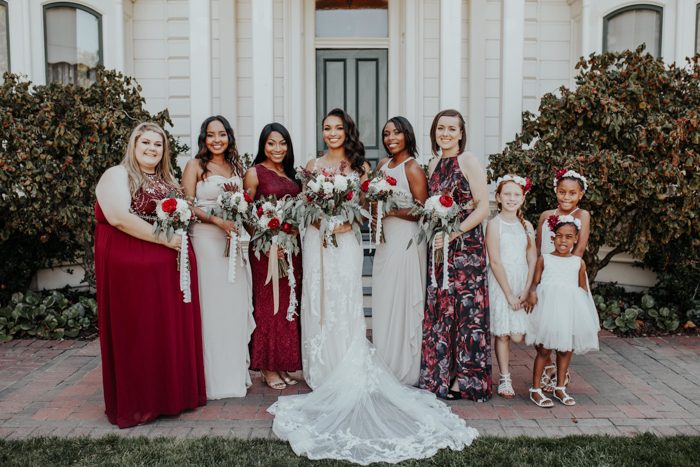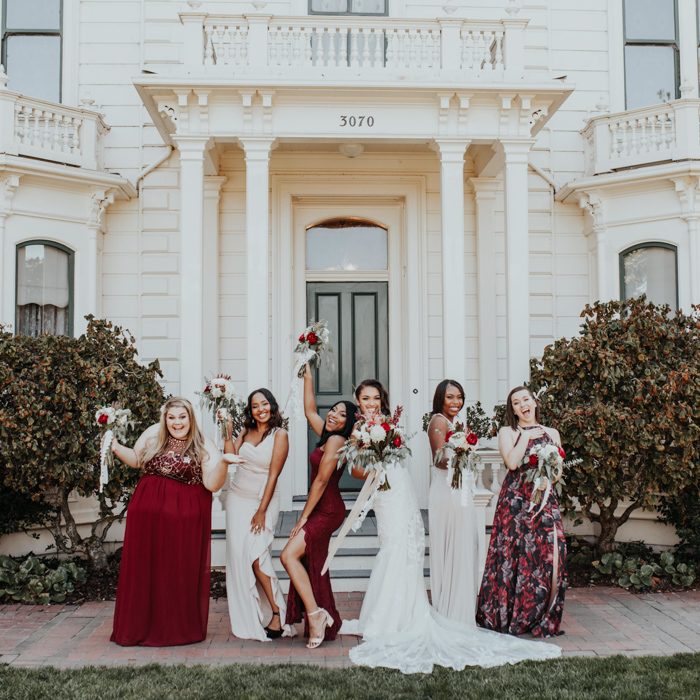 I think the greatest surprise was how the bouquets and boutonnieres turned out. My step-mom decided to take on the task of making them all for the very first time. I had no idea how they would turn out until I saw them shortly before the first look. We all loved them!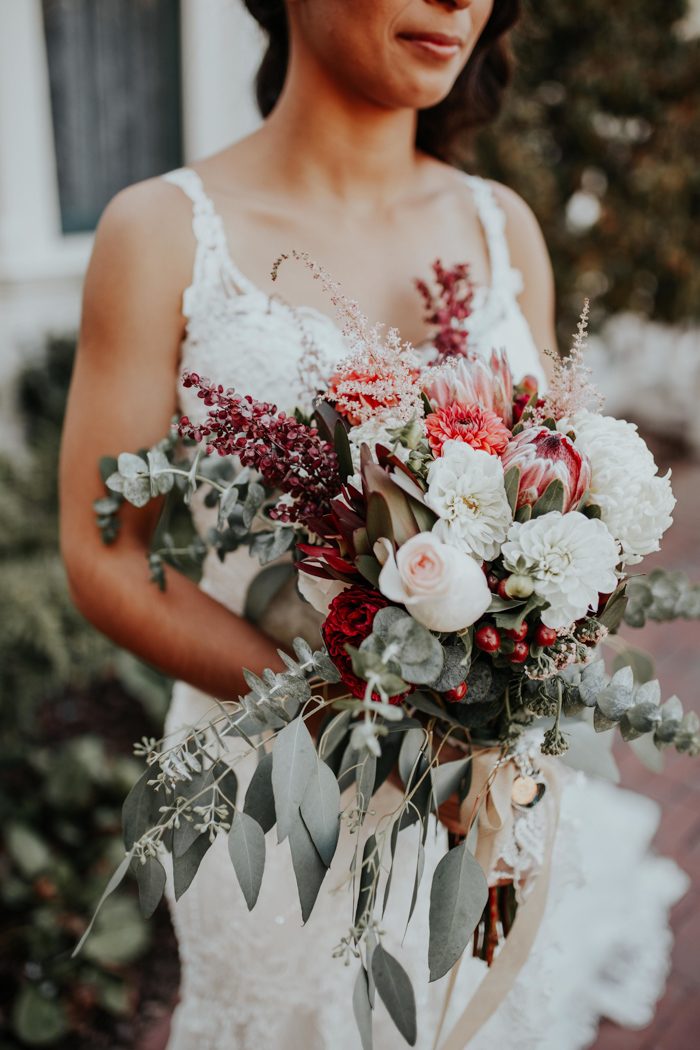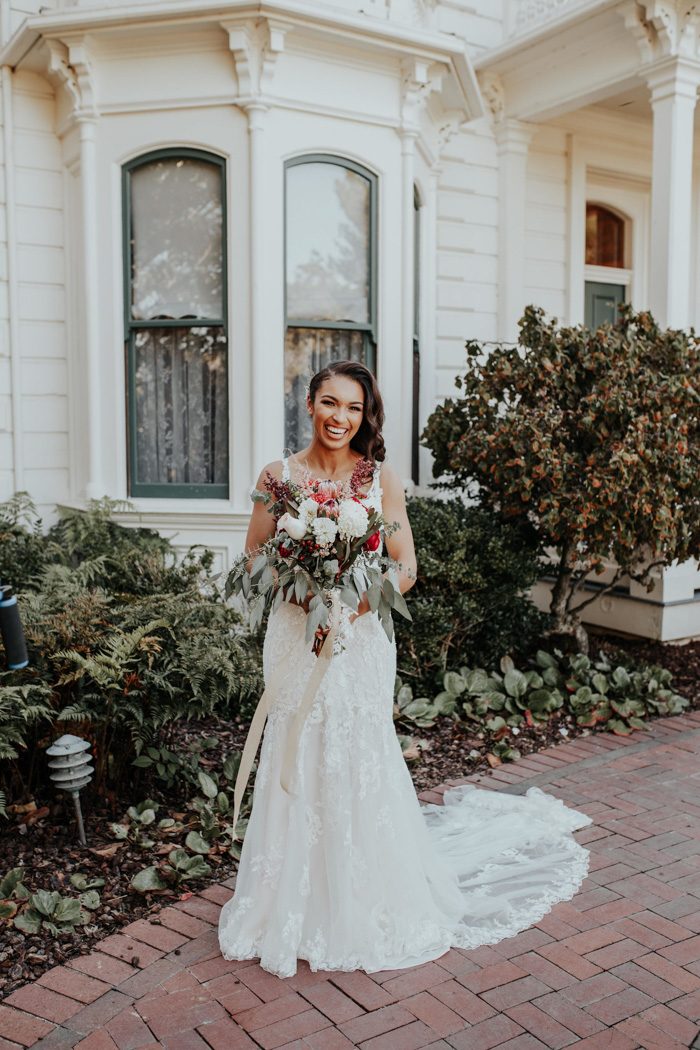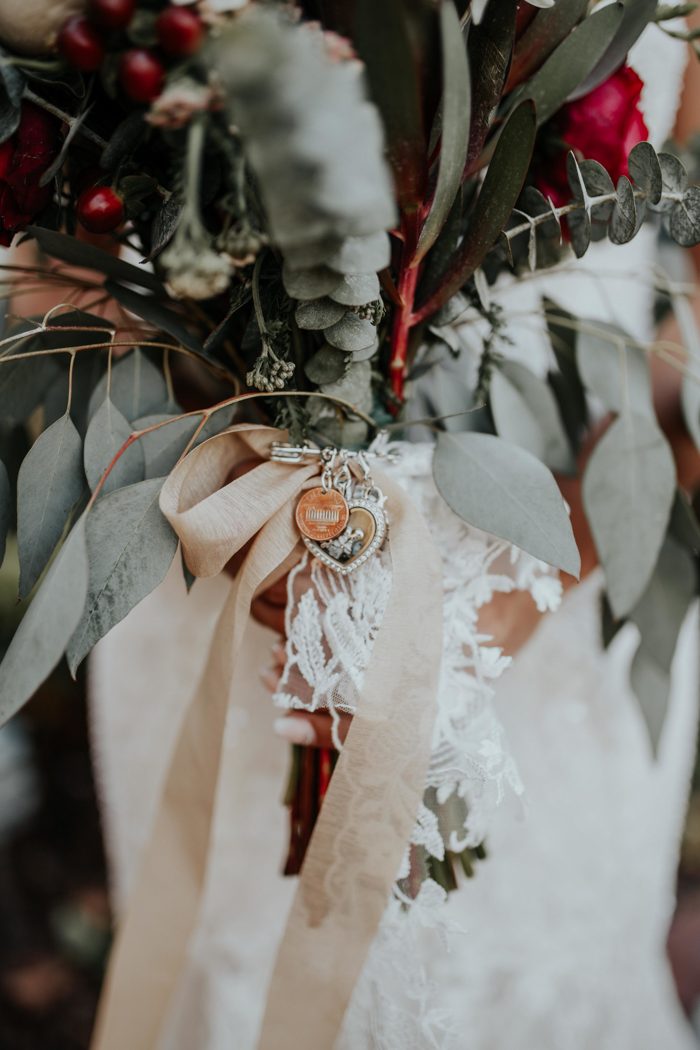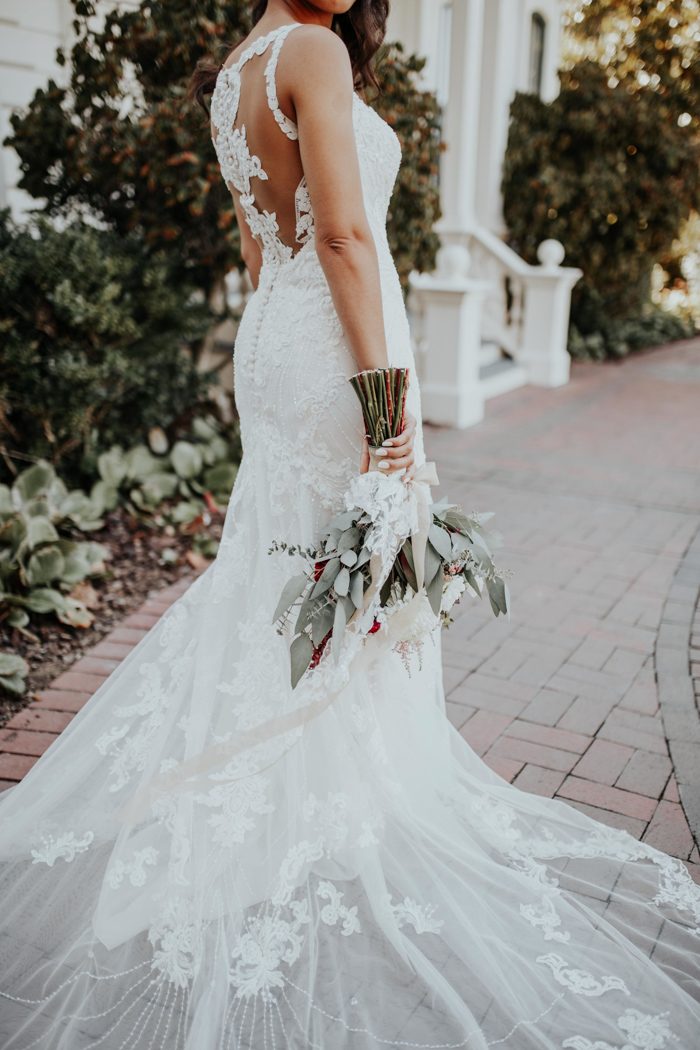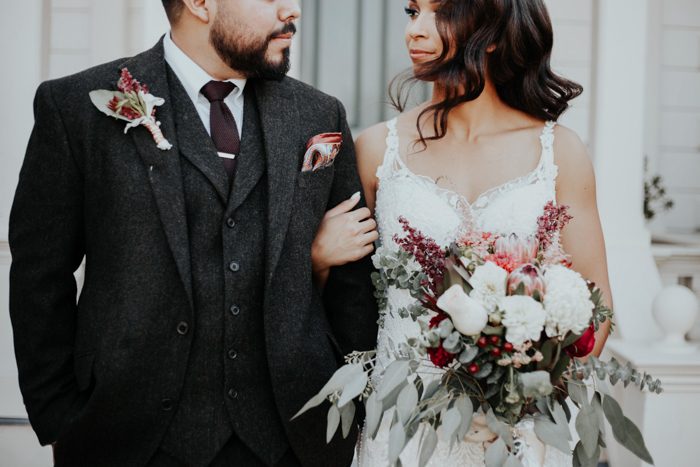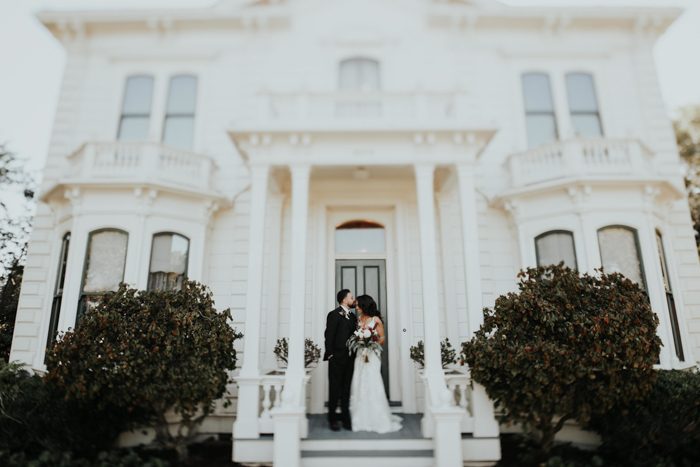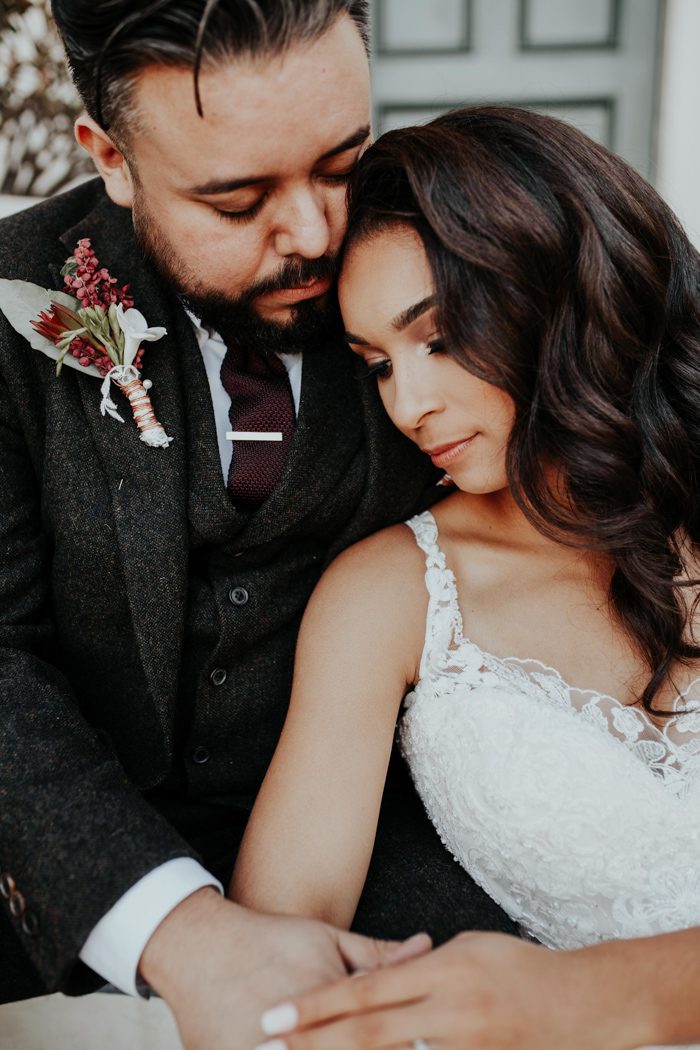 While we didn't personally DIY anything for the wedding, our friends and family did and we're so thankful! My step-mom made all of the bouquets and boutonnieres. Rafael's cousin arranged the flowers on the arbor. My mother's coworker made the copper arbor, and my mother and grandmother arranged all the succulents in the glass votive holders. Originally I wanted to do a bunch of DIY but I accepted the reality that I am the ultimate procrastinator, and I would not have given myself enough time.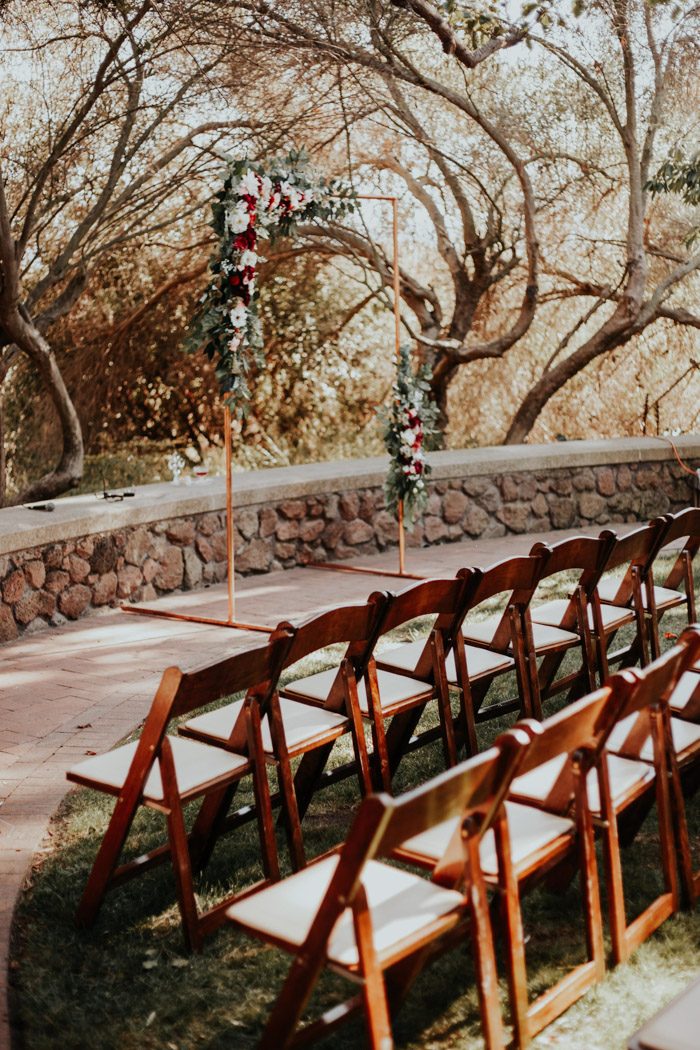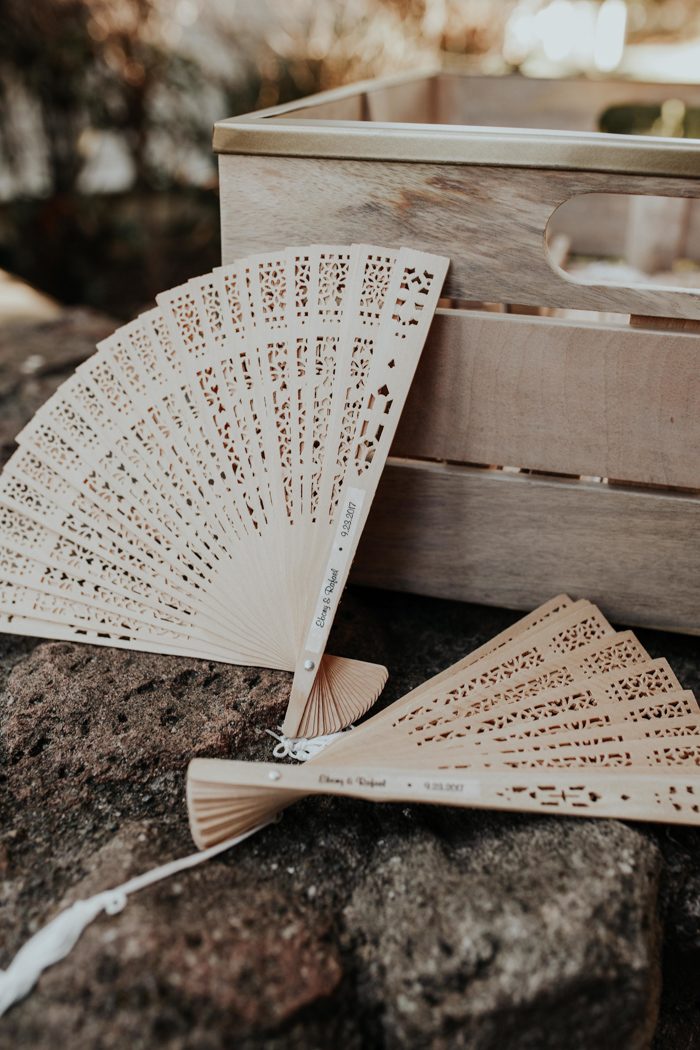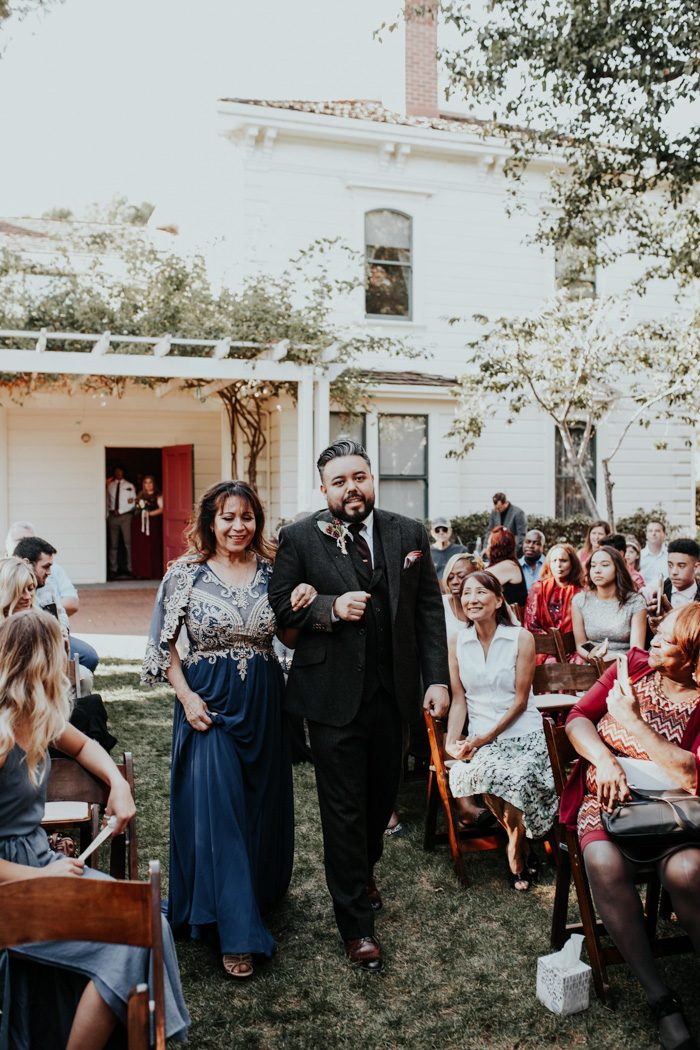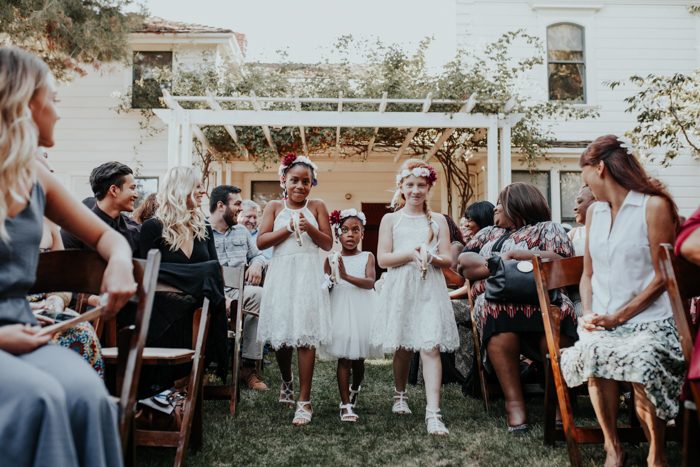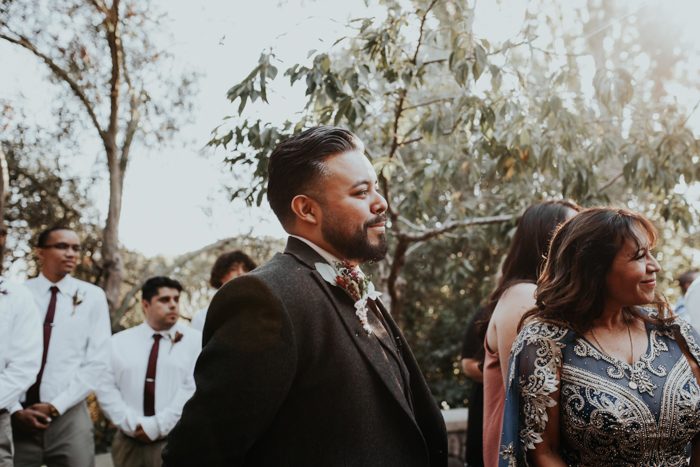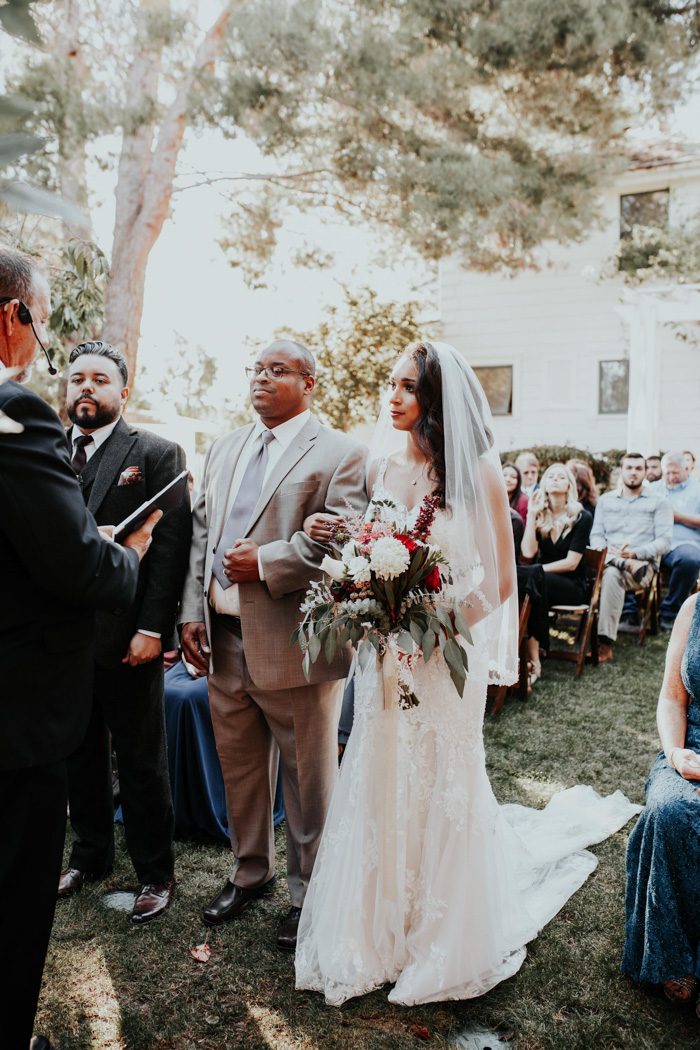 We didn't want many decorations for our ceremony because we loved the natural look that the surrounding trees gave. We did, however, have a personalized copper arbor covered in florals. We wanted our first act as a husband and wife to be partaking in communion together. This was such a beautiful time for us because we had the chance to give thanks to our savior Jesus Christ and pray for one another. During communion, one of the bridesmaids played and sang, "How Deep the Father's Love for Us."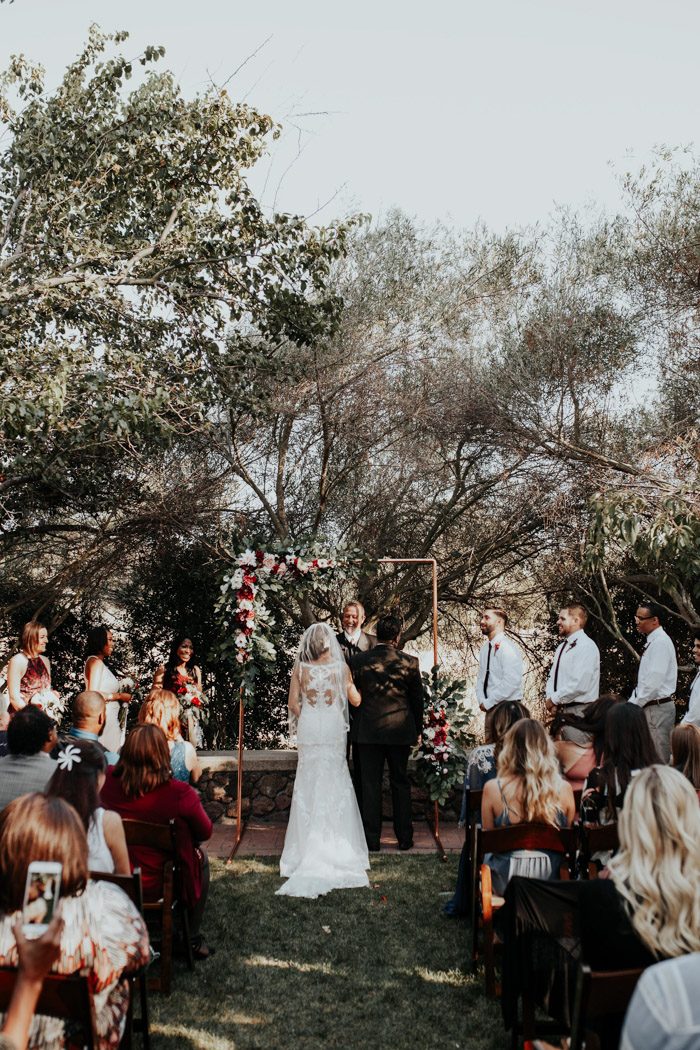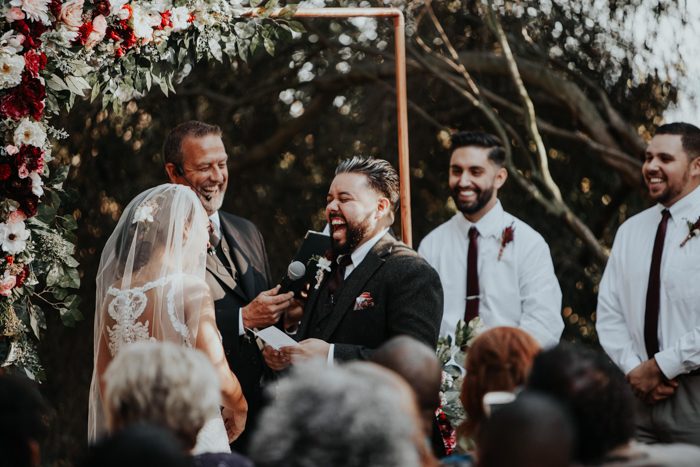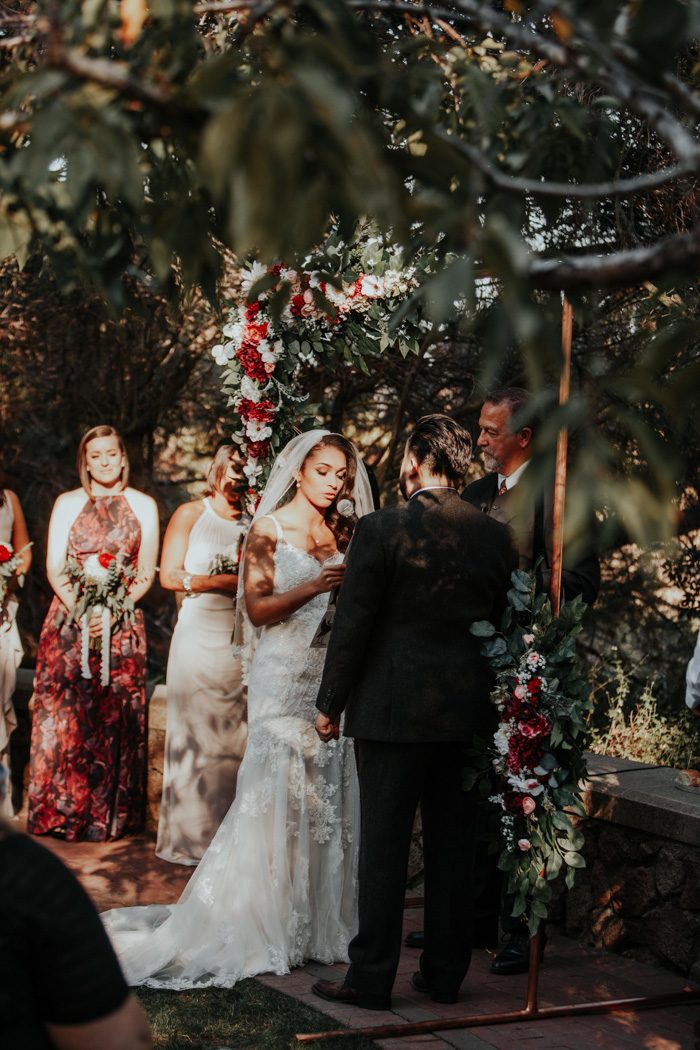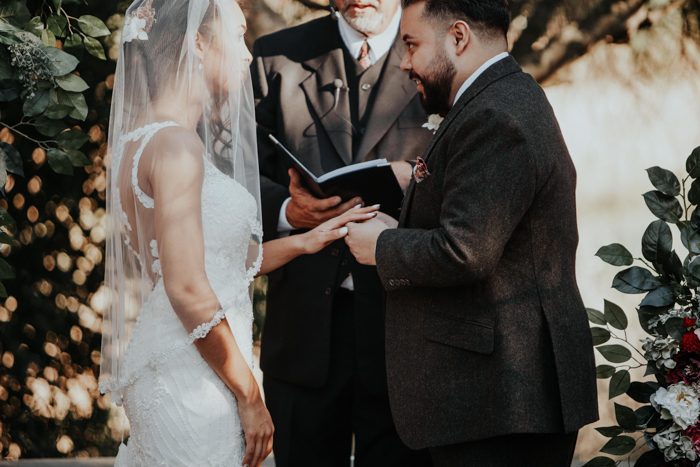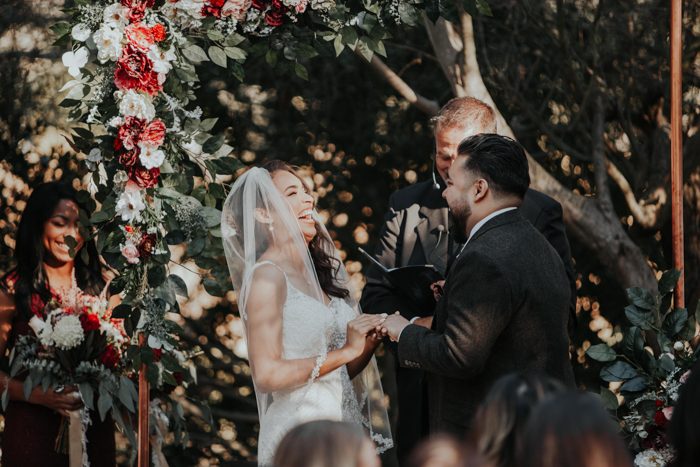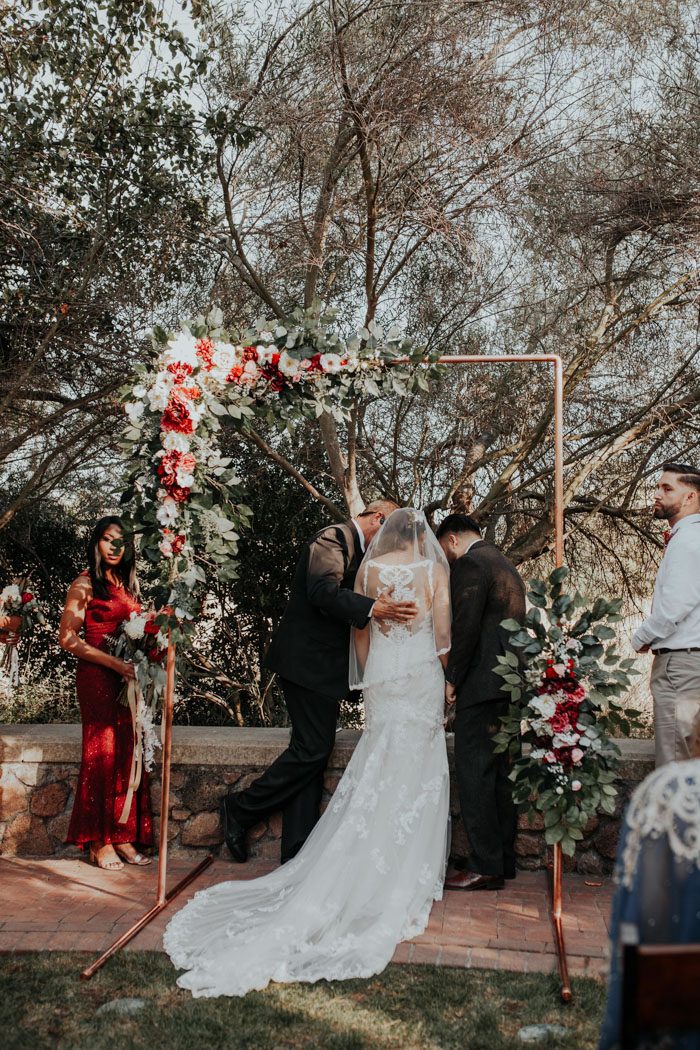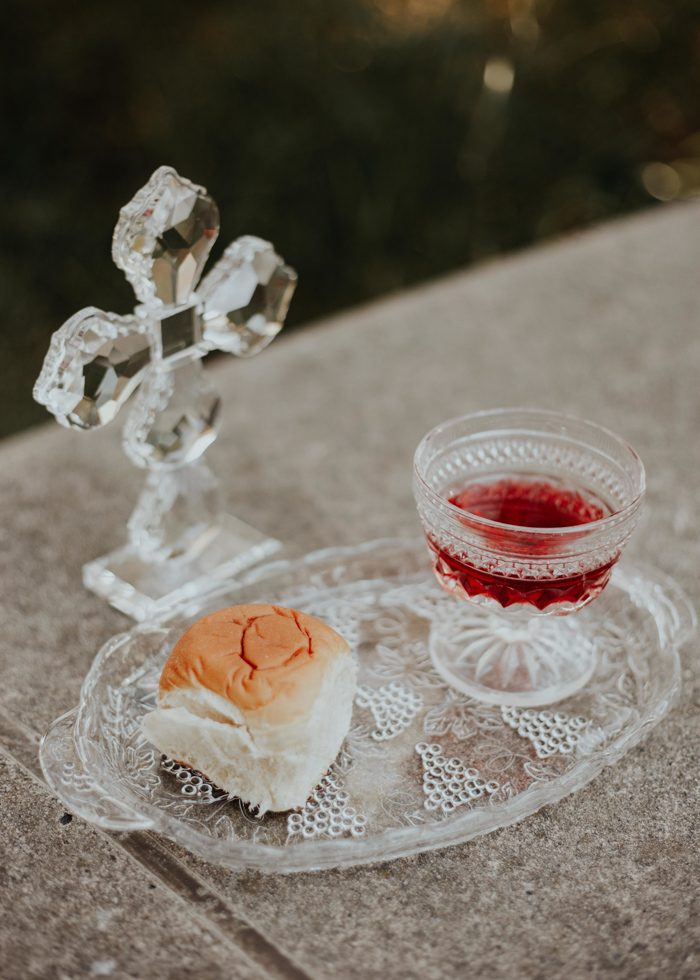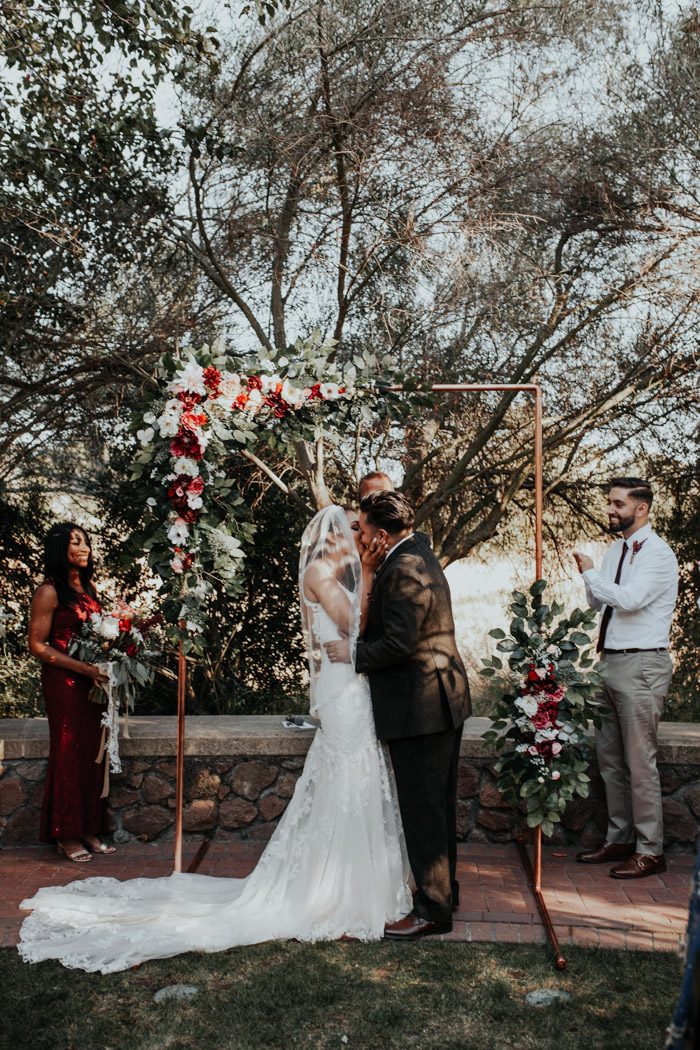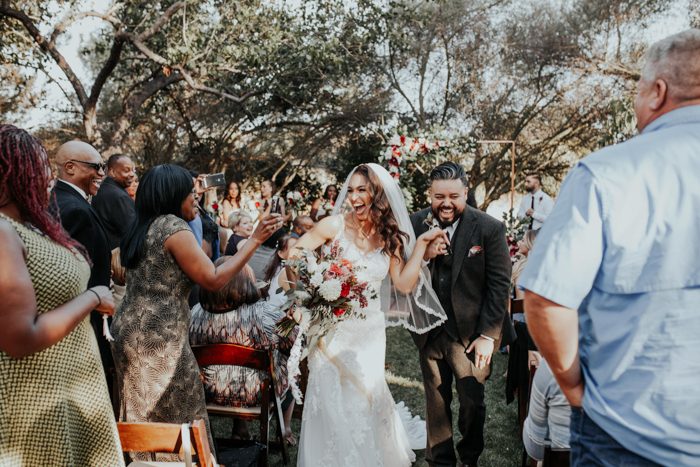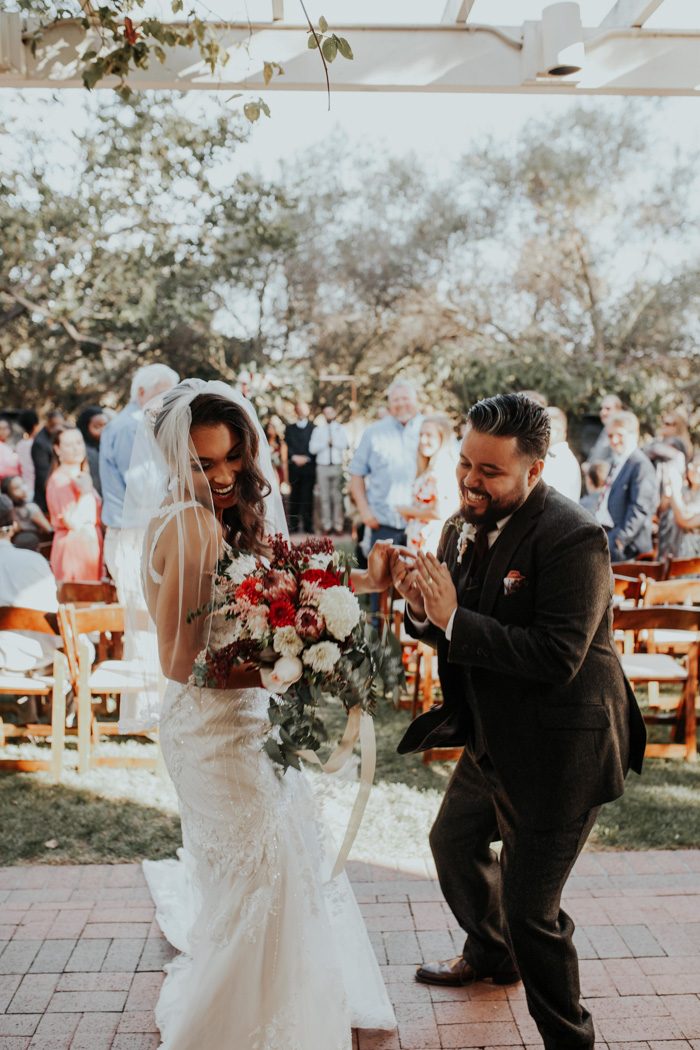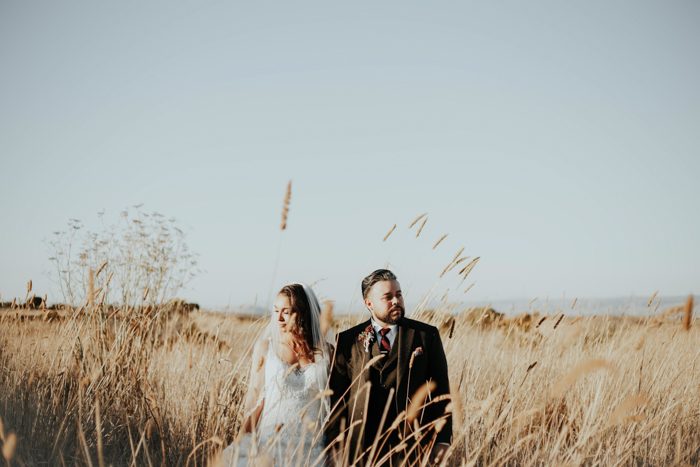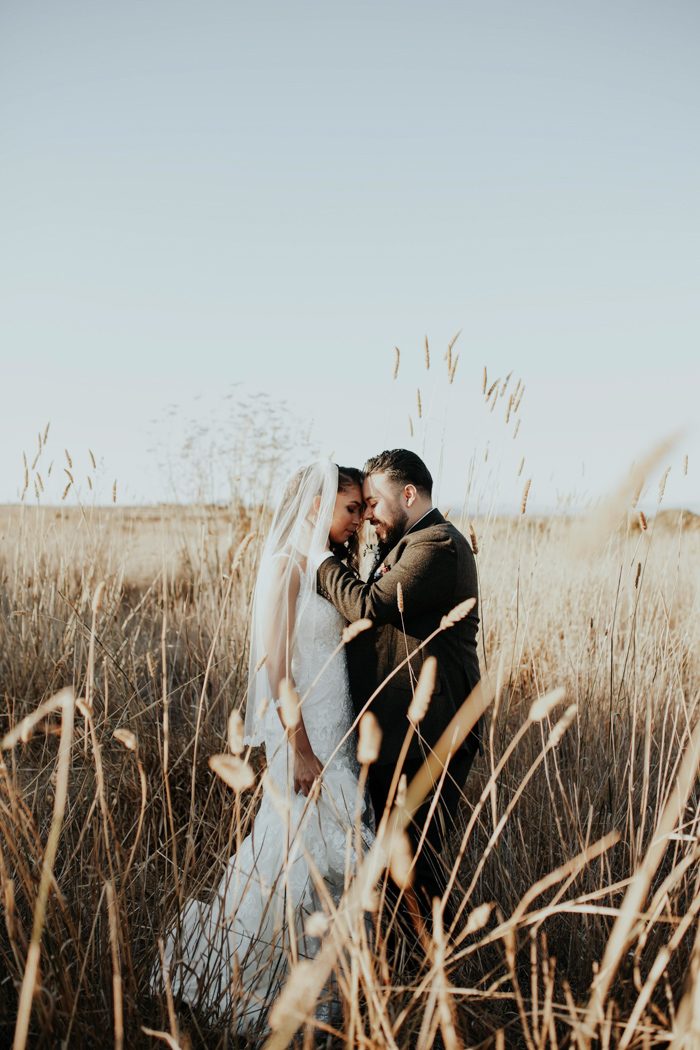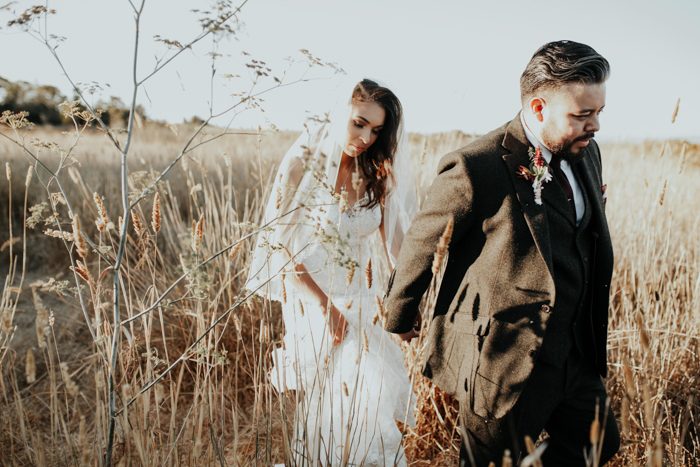 Choosing our venue was the first thing we did after we got engaged, so that really helped guide the vibe we wanted to create. We combined a bit of Victorian style with modern and industrial details to create the visuals we wanted. We also created a chill vibe with lawn games and a food truck.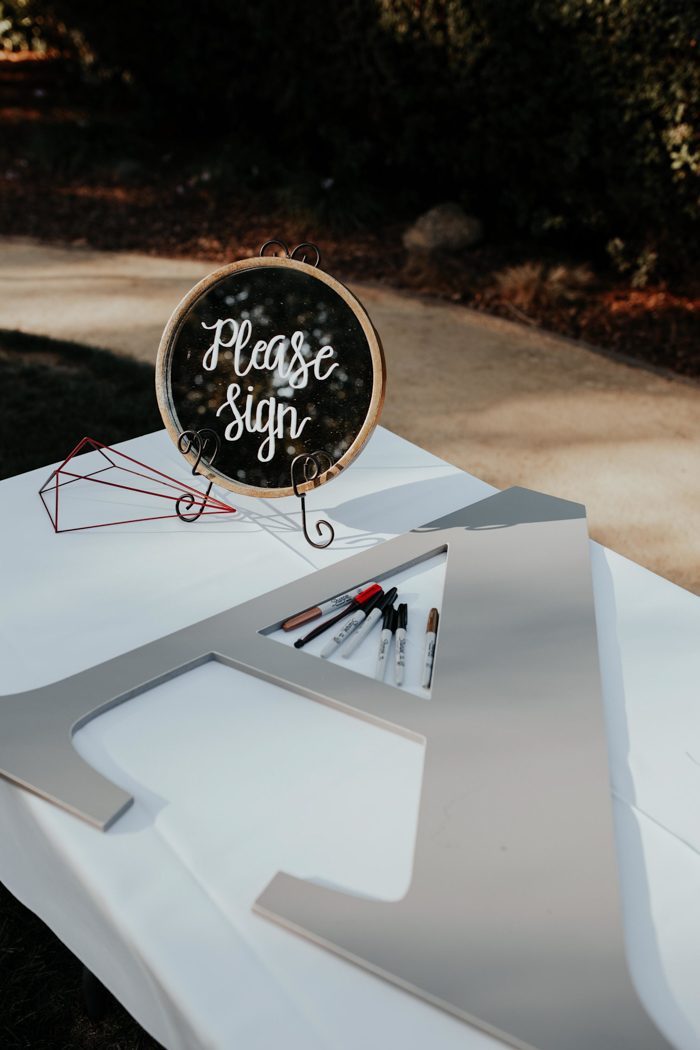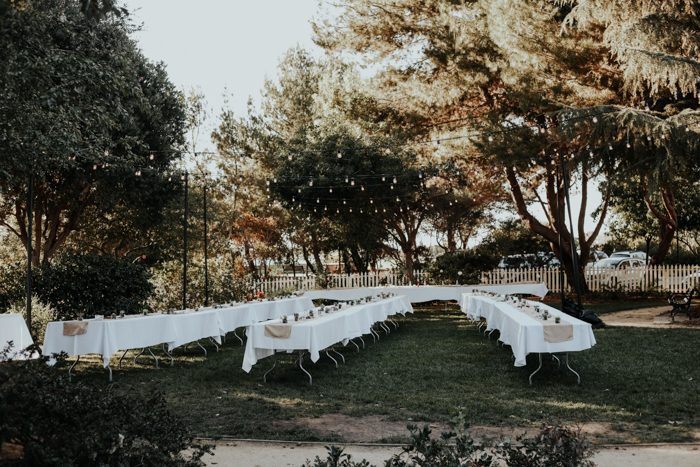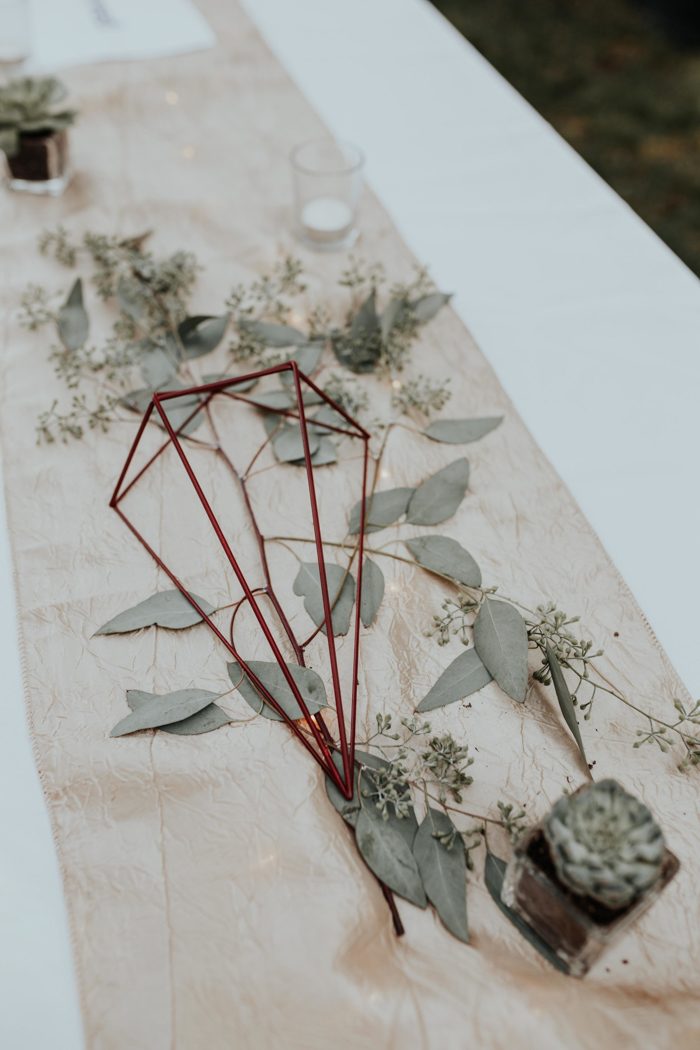 Advice from the bride: Wedding planning can be overwhelming. I would encourage those planning to remain kind to their spouse, family, and friends even when under stress. Have fun and get creative, and let your wedding really reflect who you and your spouse are (even if people think your ideas are weird or non-traditional). Use your engagement season to not only prepare for your wedding day but to really invest in preparing for marriage.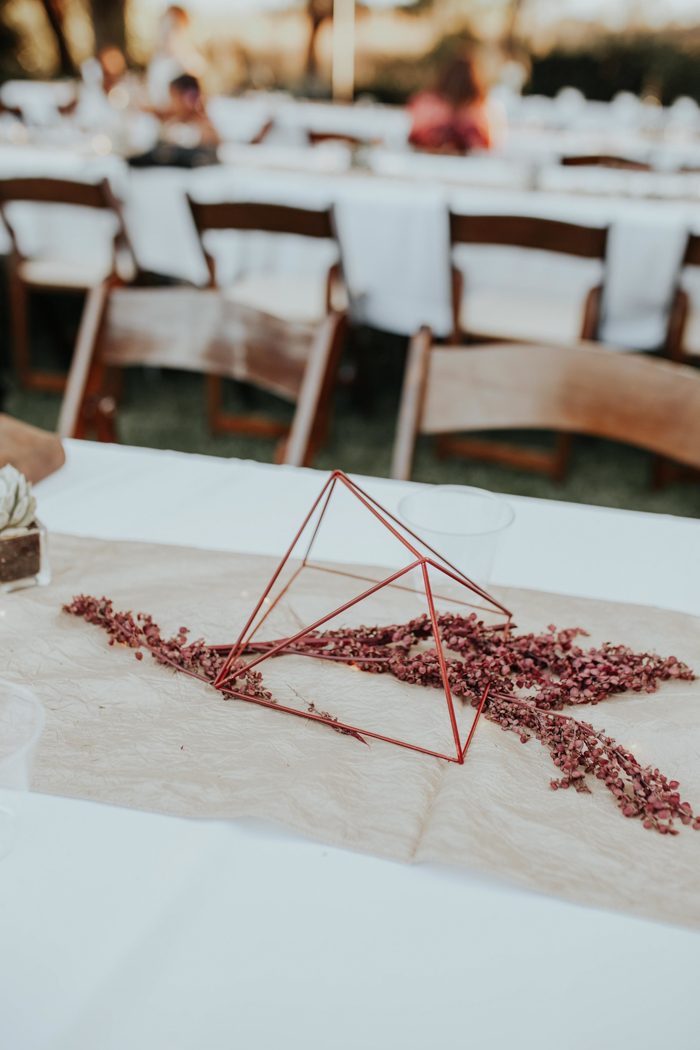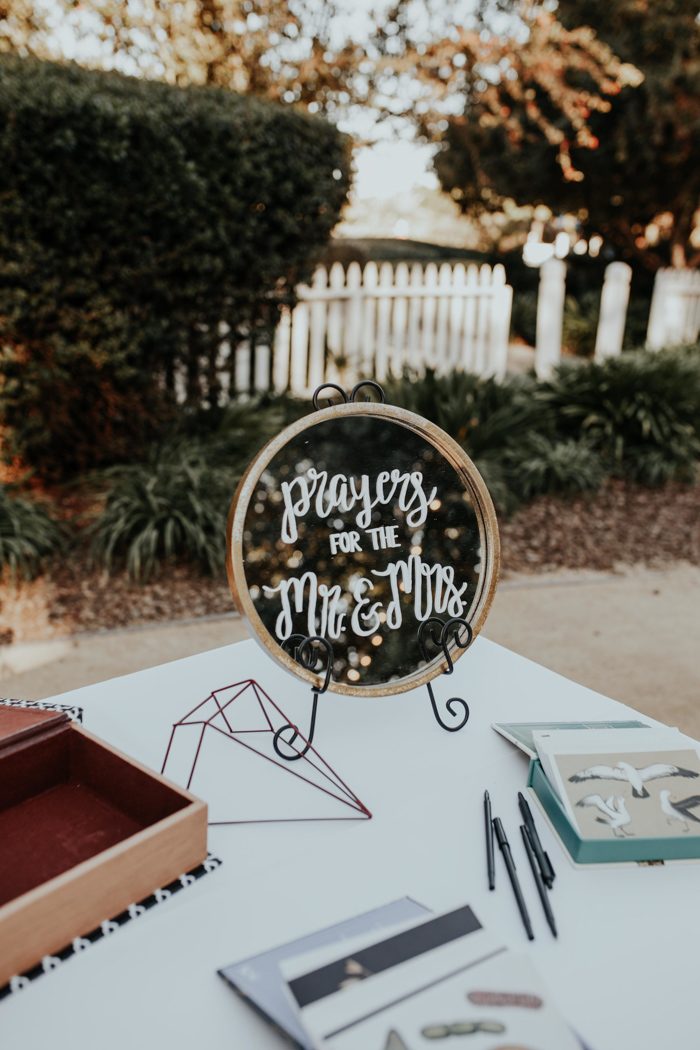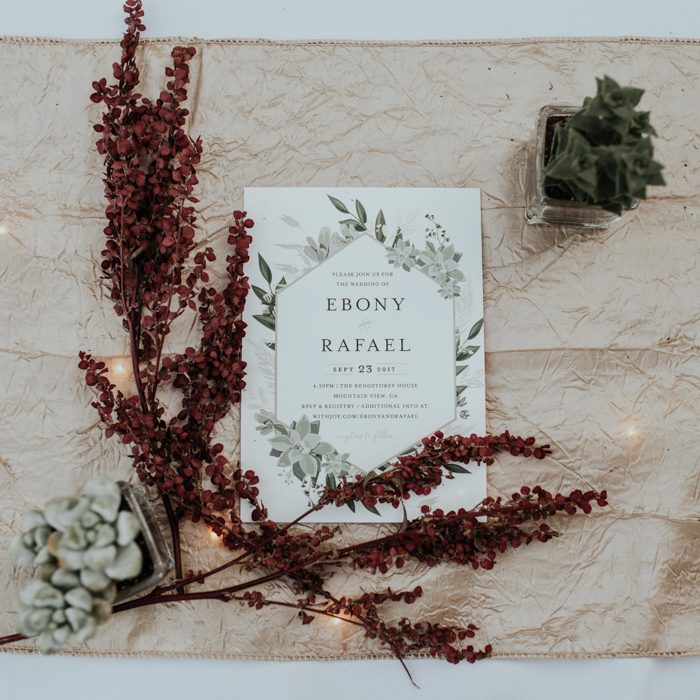 The food was one of the things we were most excited about. We had a delicious food truck cater our wedding and it was some of the best tacos we've had. Our menu consisted of many different tacos, rice, beans, carne asada fries, burritos, and burrito bowls.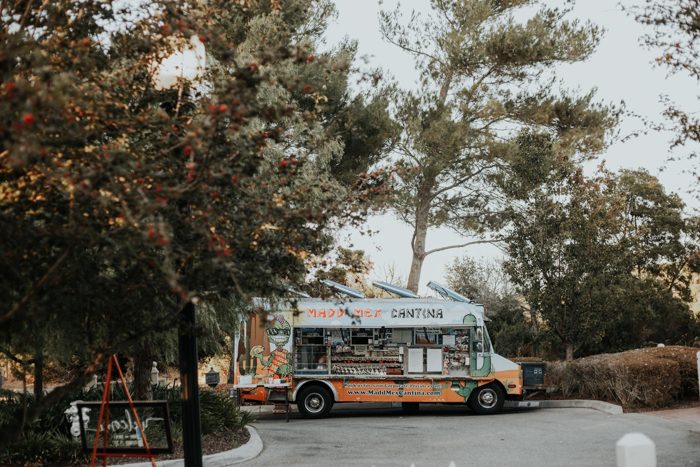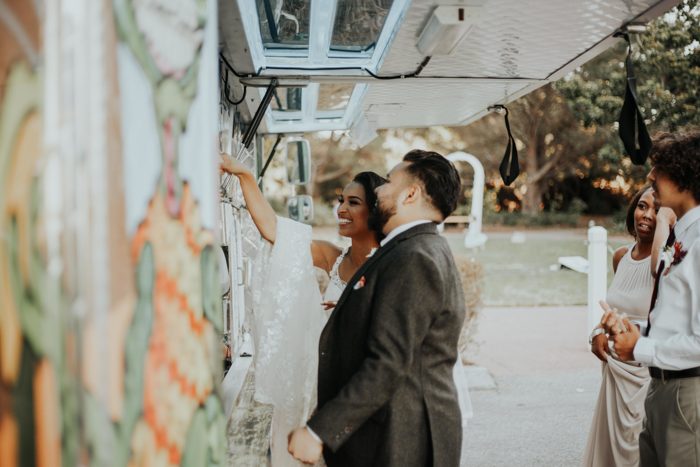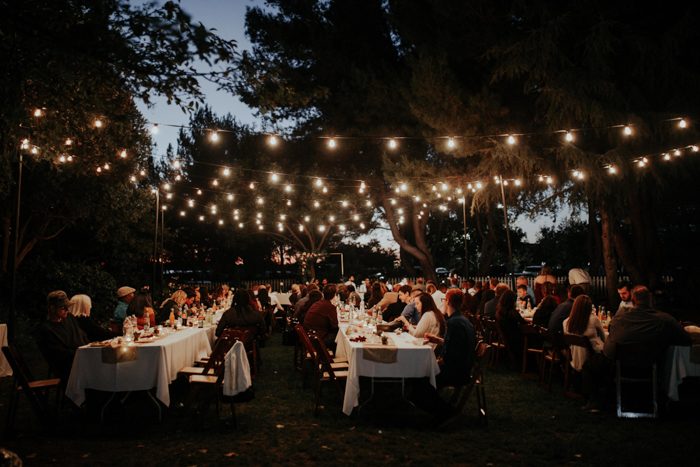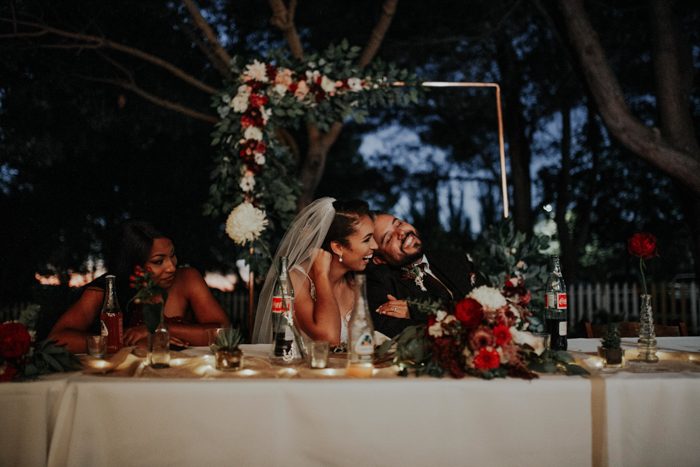 Advice from the groom: The day goes by really quickly, don't freak out, and stay calm. And don't forget to eat! This is a beautiful time that you will remember forever. Again, don't forget to eat.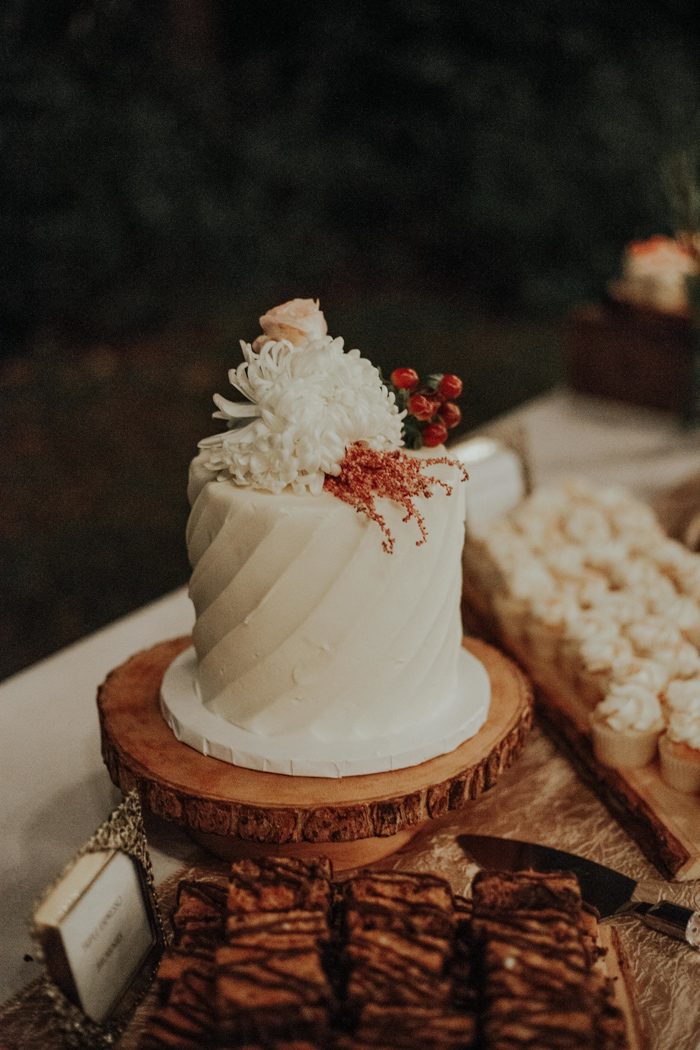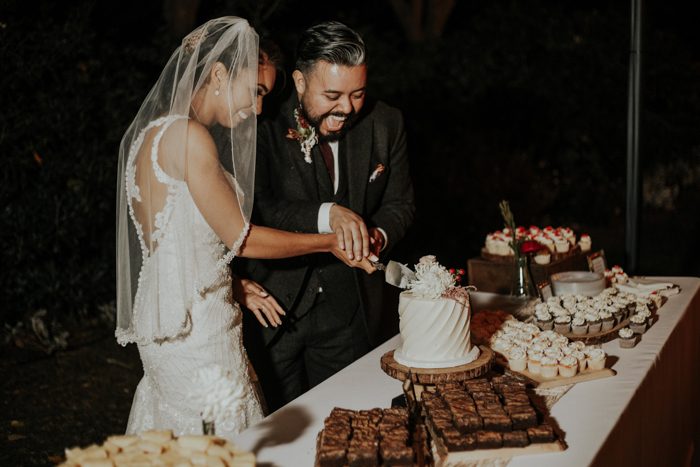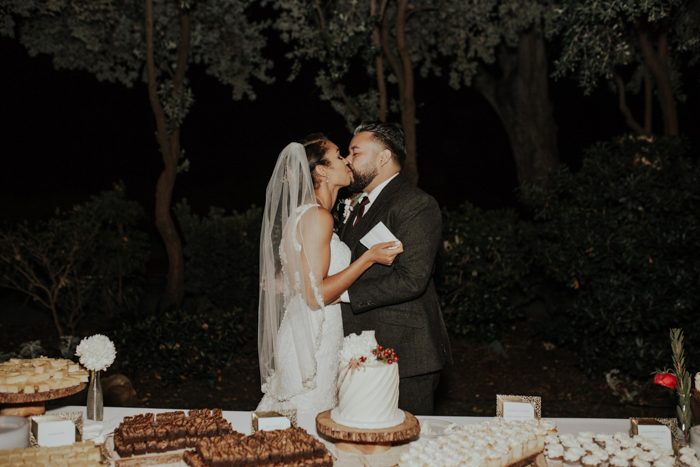 A huge congratulations to Ebony and Rafael, and a special thanks to Plan My Wedding Please for sharing this exceptional wedding with Junebug! Love the way they mixed modern and classic design to create a wildly romantic celebration? Then you've got to see how this Austin couple crafted an intimate setting for their Justine's Secret House wedding!