What a day! Here's a look at the classroom at The Mark for Events filled with glowing lanterns and a room full of excited students…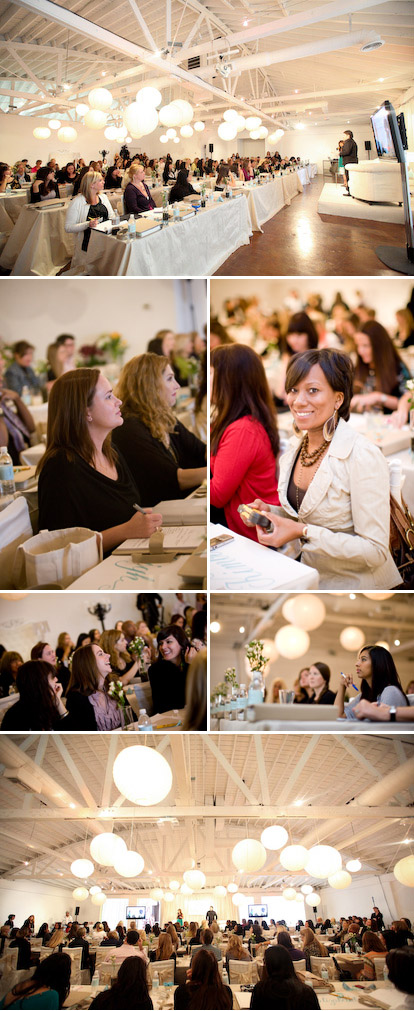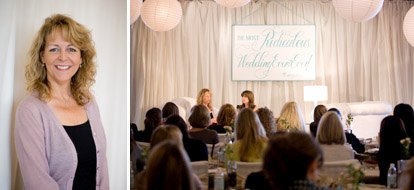 The first speaker was Jennifer Rebello from the Four Seasons Los Angeles at Beverly Hills. With many, many years of experience producing spectacular events at this gorgeous hotel, Jennifer has learned a thing or two about what makes a successful wedding. (A fun fact:120 of the 500 staff members at the hotel have been there since they opened 22 years ago! Wow!)
Jennifer's top wedding planning tips:
– Be sure you don't go over the suggested room capacity. Receptions get crowded quickly, and most likely more guests will attend your event than you're expecting!
– A great perk of holding your event at a hotel like the Four Seasons is that all services will be included- catering, labor, parking, decor, restrooms, and all those little extras that will make your event special.
– Always have a food tasting with your caterer so you know your options and love them! And don't be afraid to ask for special menu items.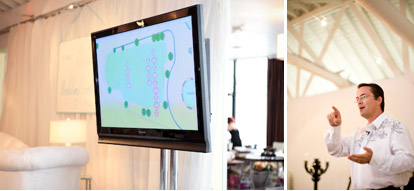 The second speaker was Greg Hawkins from Classic Party Rentals, discussing rentals, decor, and the creation of a successful layout for your wedding reception.
Greg's top wedding planning tips…
– Try using Vector Works (which you can find online) to do a layout of your reception rooms seating and traffic flow, and use Google Maps to see the full property.
– For off-site locations, ask for every hidden cost that might come up for items like generators, extra safety lighting and restroom attendants.
– If youre setting up a large tent and dance floor, be sure that you are able to do this the day before your event, and that you allow ample time for tear down.