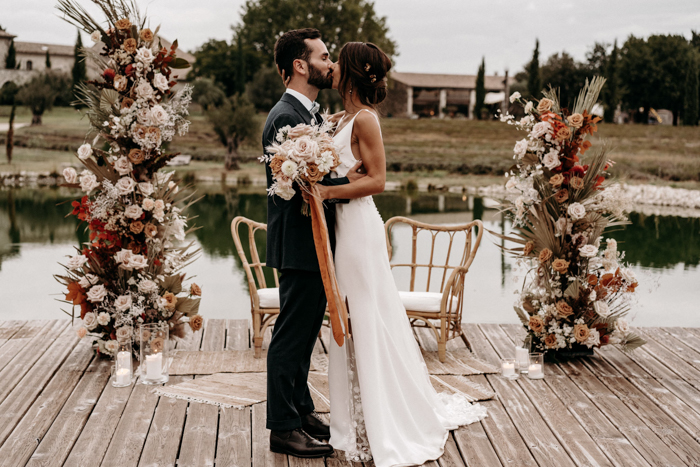 We're singing floral design praises to the incredible masterpieces Fleurs de fée created for Florine and Florian's romantic Les Domaines de Patras wedding! Inspired by the feeling and colors of fall, this couple's dreamy event was filled with an interesting mix of dried plants, fresh flowers, and many different textures. We love how Lorenzo Accardi captured this day, documenting every little detail and emotion-filled moment. Wait until you see how stunning Florine looked in her theme-fitting floral appliquéd Rime Arodaky gown and so much more from this stunning day!
The Couple:
Florine & Florian
The Wedding:
Les Domaines de Patras, Provence, France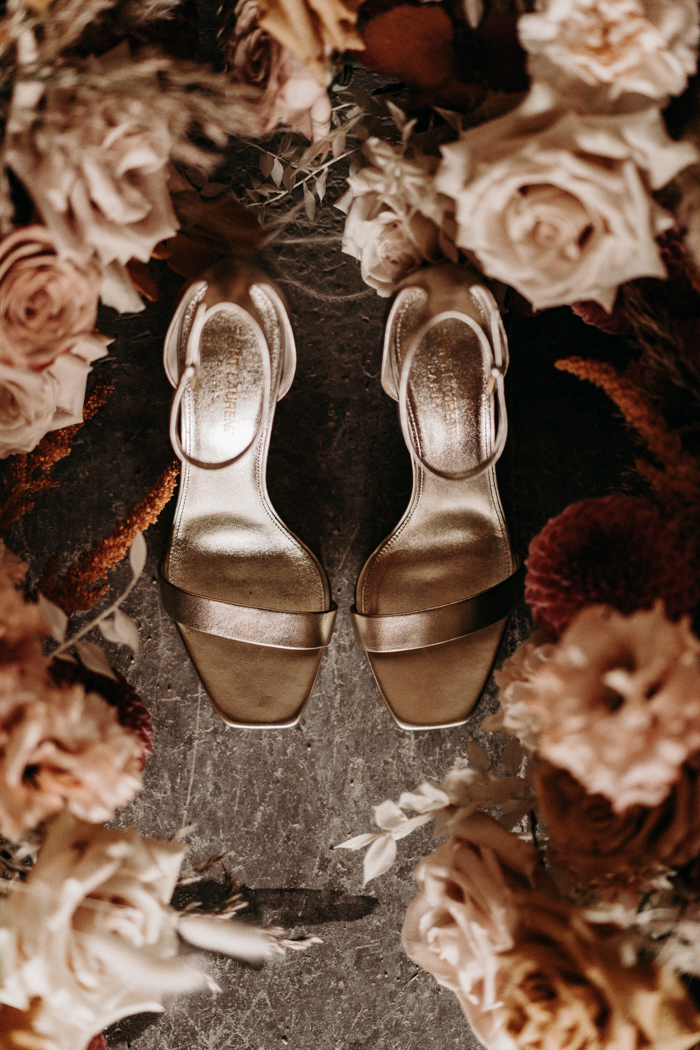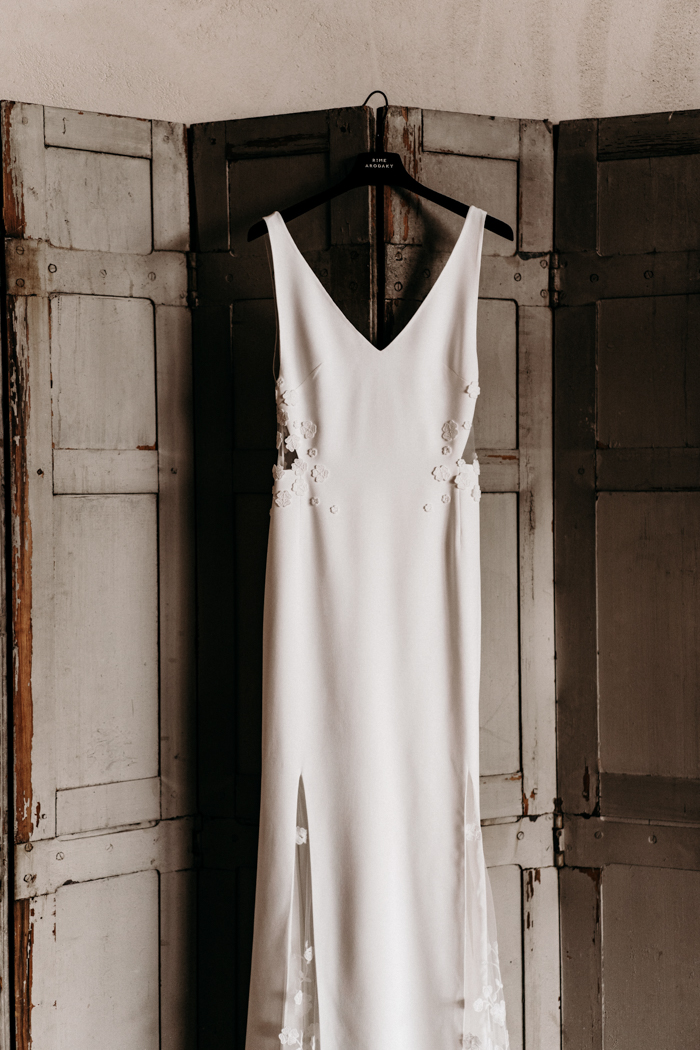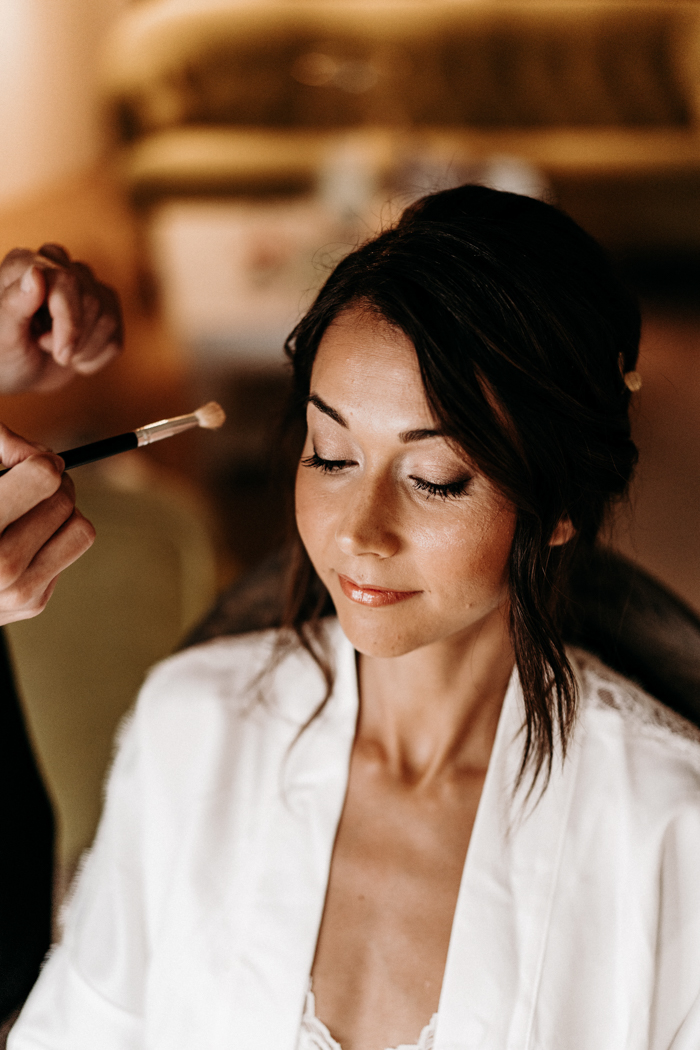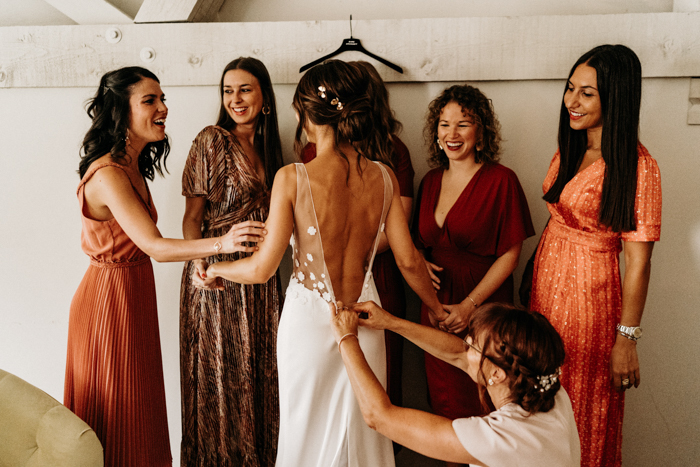 Wedding planning advice from the bride: Identify what is important for you and your husband (flowers, photographer, food, etc.) — it helps with your choices! Do everything with a lot of heart. People will feel it during the day, and it will be even more magical. Also, to-do lists are keys! As soon as I had an idea, I wrote it on my to-do list on my phone! Finally, do not choose your wedding dress too early because your wishes and tastes can change.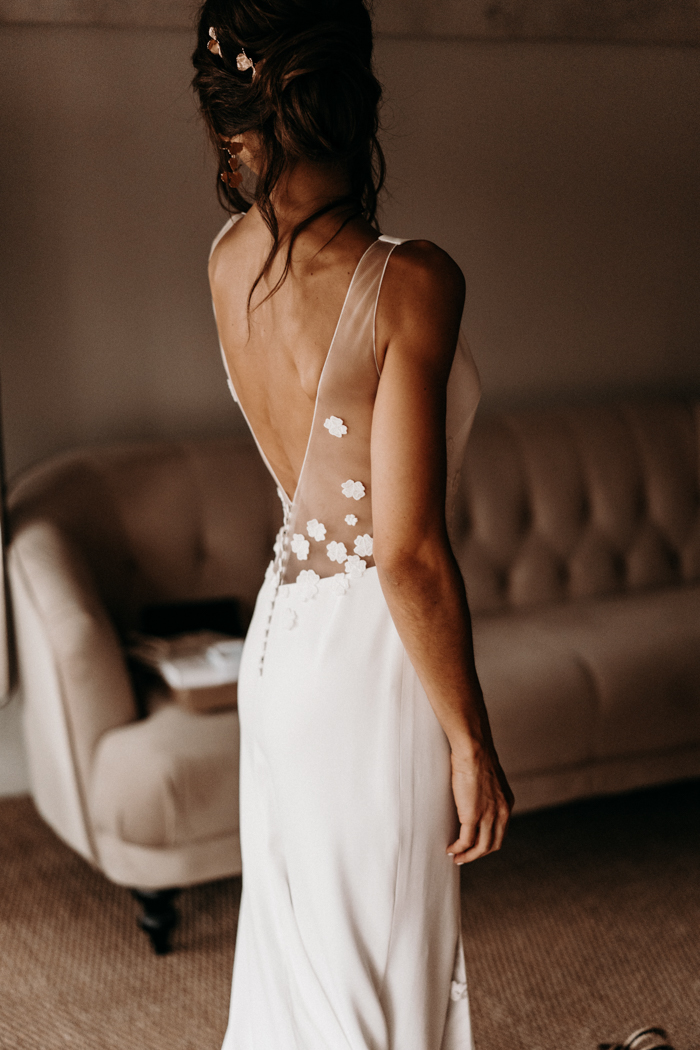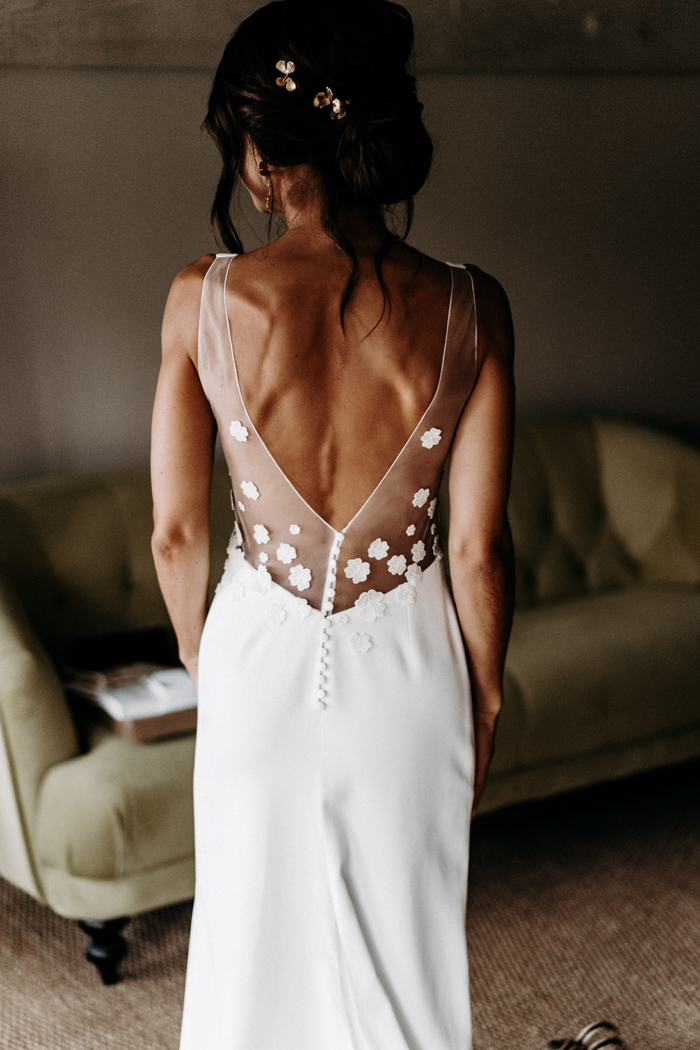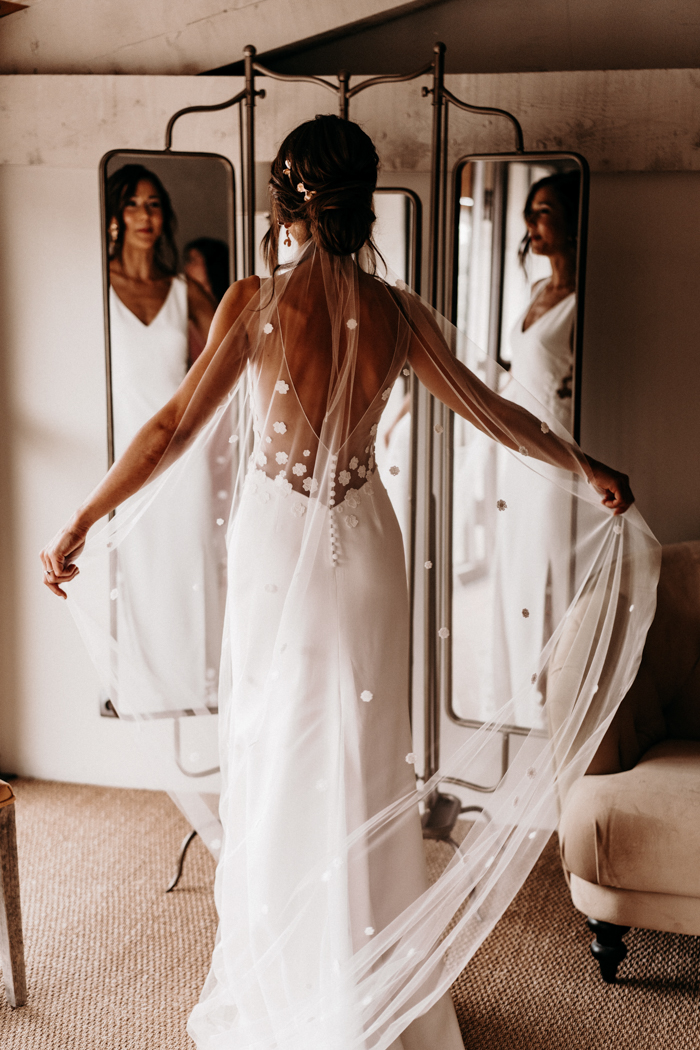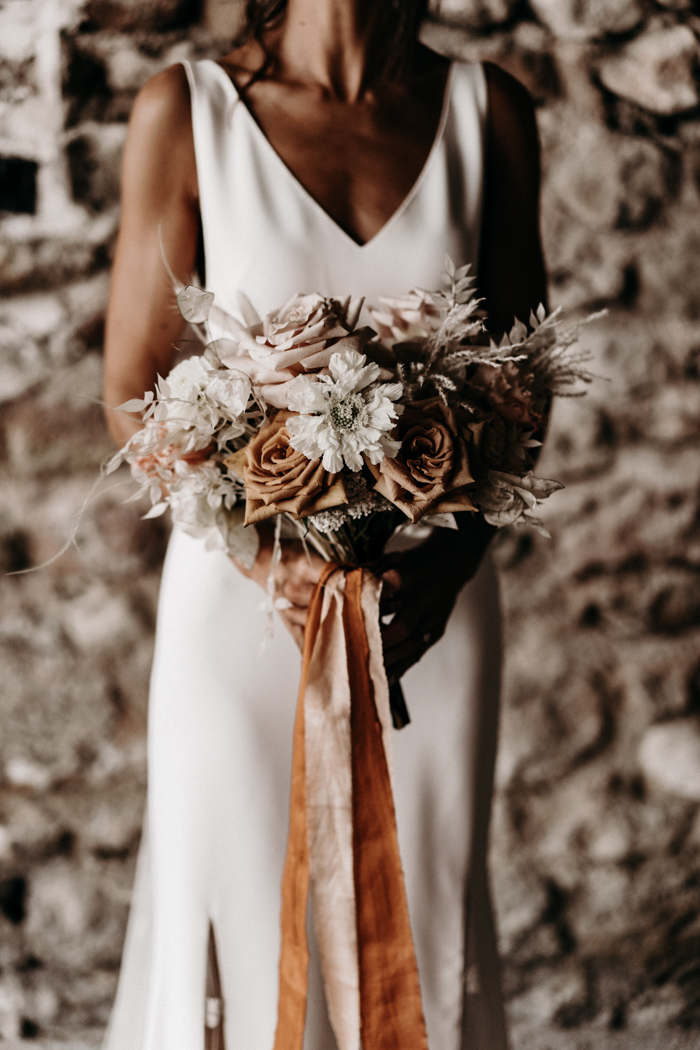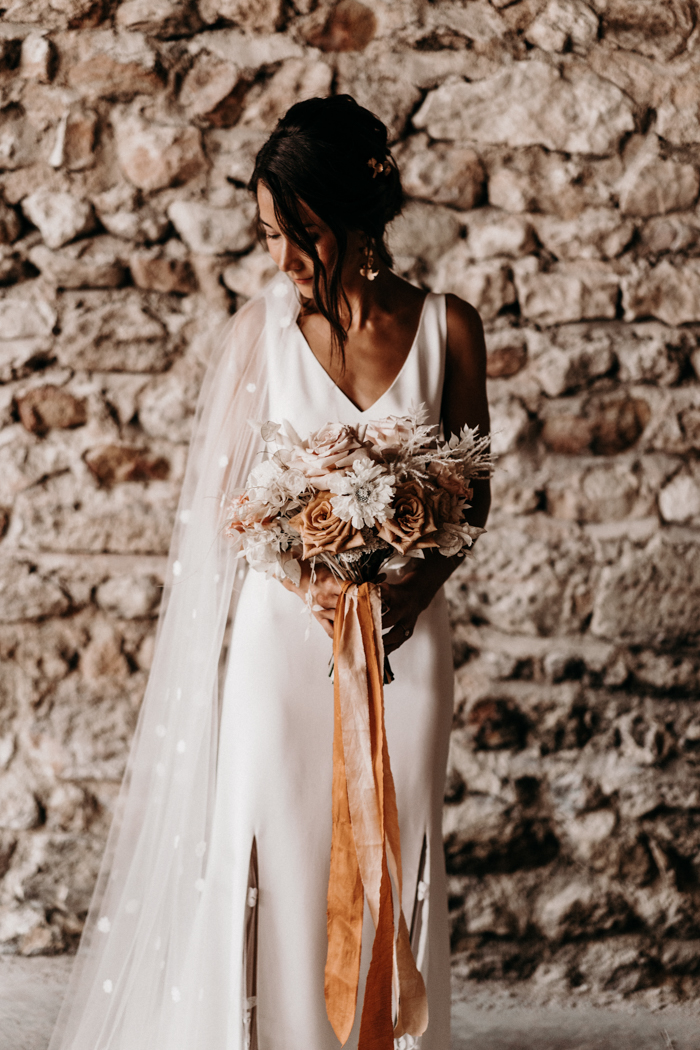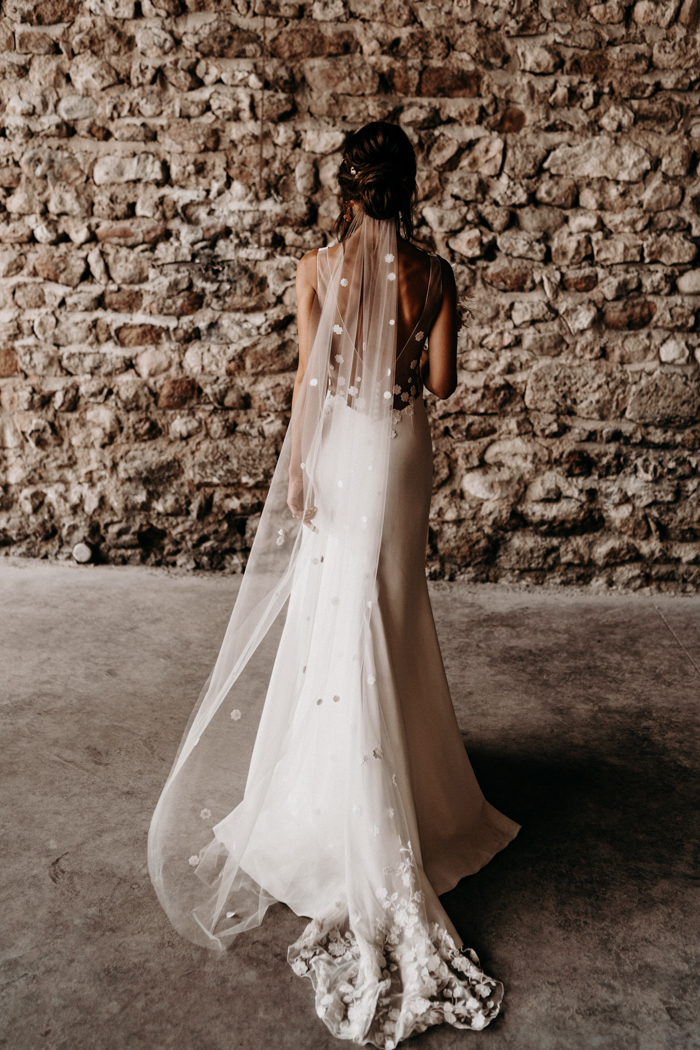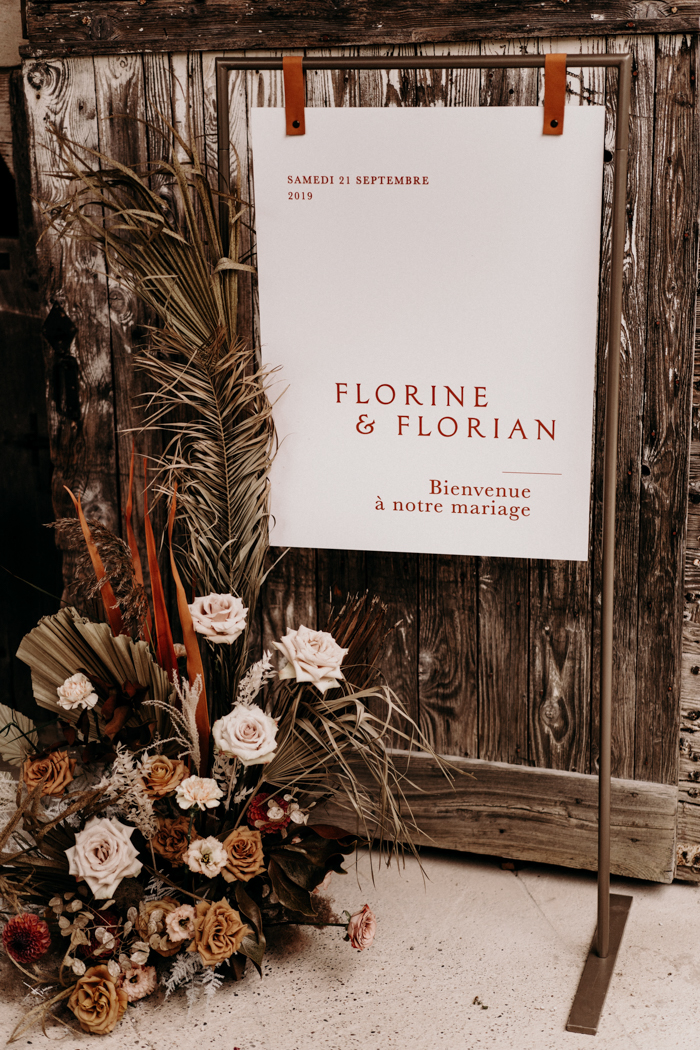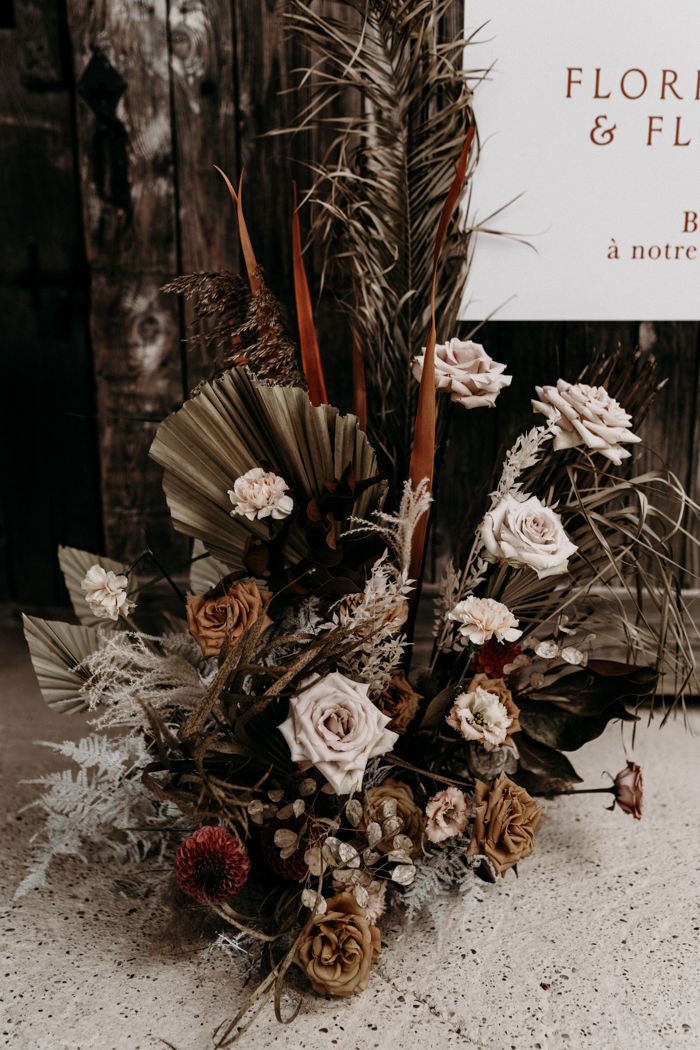 I saw pictures of Les Domaines de Patras, and I had immediately a crush. We visited this venue very quickly after and we completely fell in love. We were enchanted by all the magical places of the venue, by the nature around and by the fact that there are backup solutions in case of rain. Finally, we had a very good feeling with the owners — it's very important! Kety (the owner of the place) and her assistant Marina played a key role in the organization of our wedding. They helped us in all our organization and overall, they coordinated all the D-day. It was a great help for us and we are very thankful!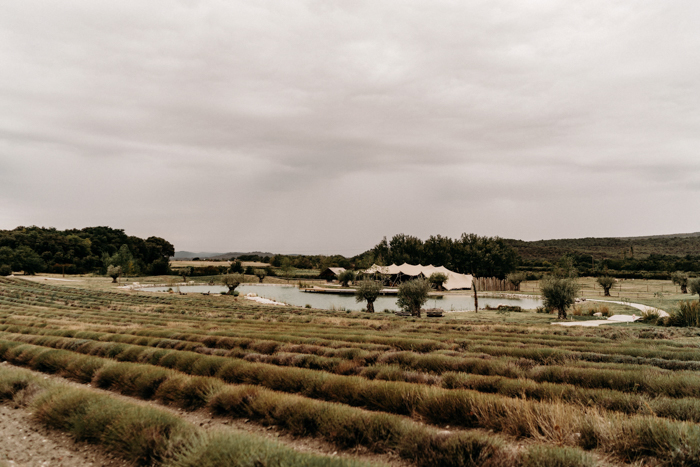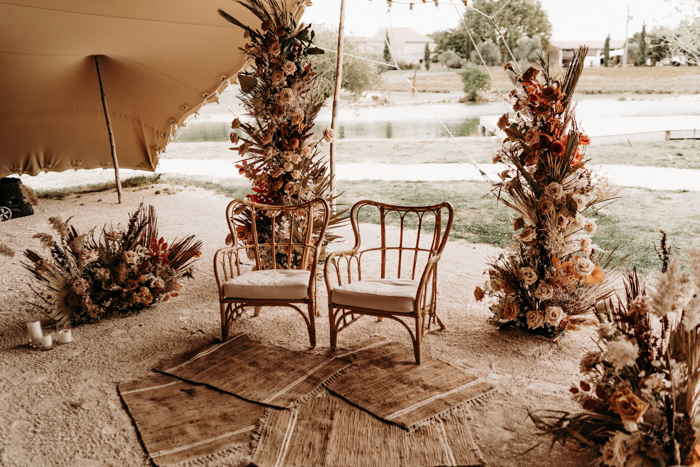 I definitely recommend our wedding designer: Antoinette Martin from Fleurs de Fée! She perfectly understood the vibes that I wanted for our wedding. She was listening, attentive and patient. Her advices was precious and she was very professional. Overall, Antoinette & her team created a MAGICAL set up during the D-day. I am so grateful, they offer me the wedding of my dreams.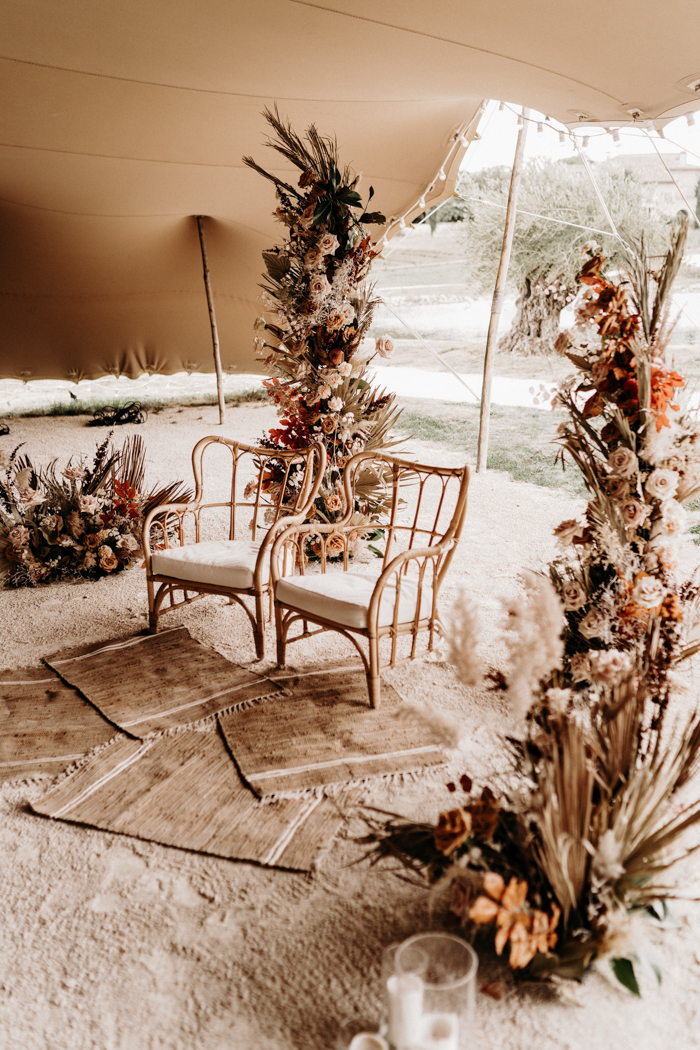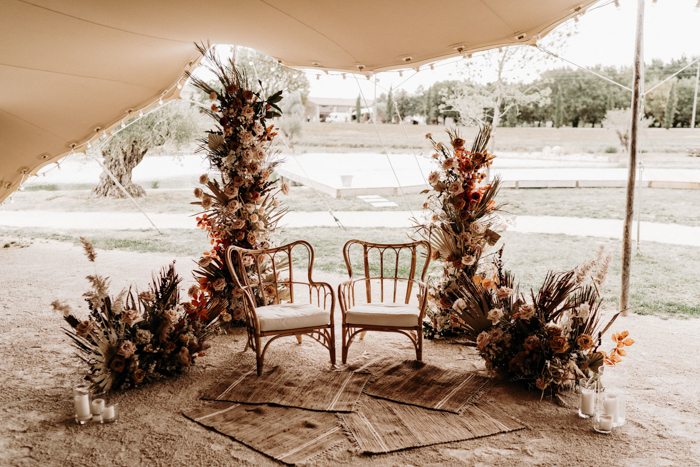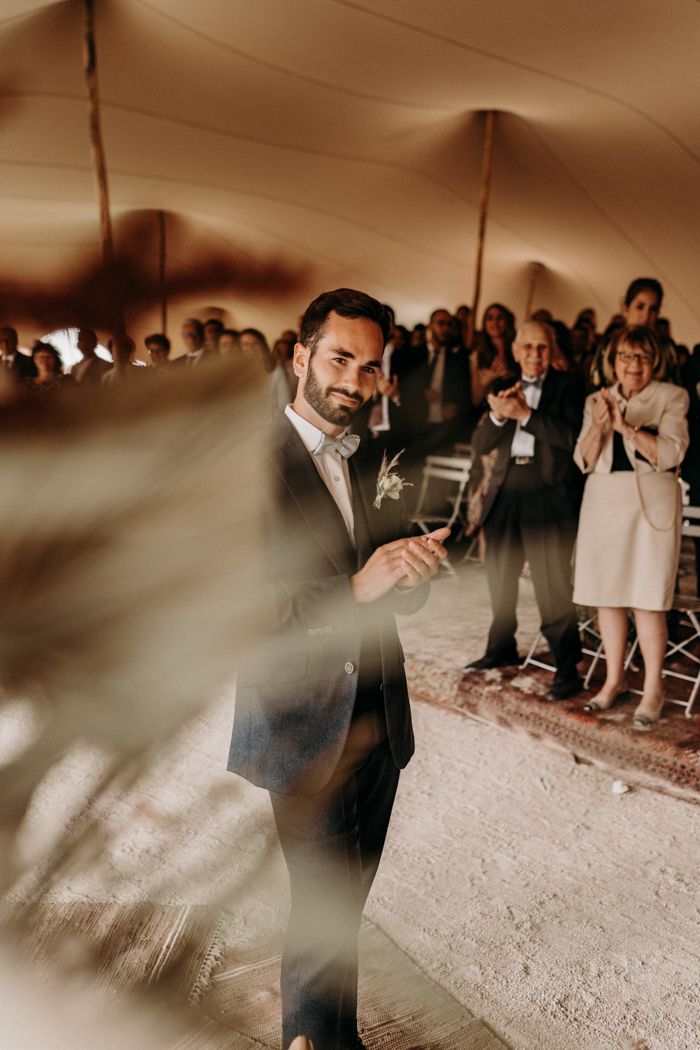 The ceremony was such an intense moment! When I arrived at the ceremony place, I saw Florian in the foreground and all of our friends and family standing! The music was so emotional: "Halo" by Beyonce. This moment will remain in our memories forever.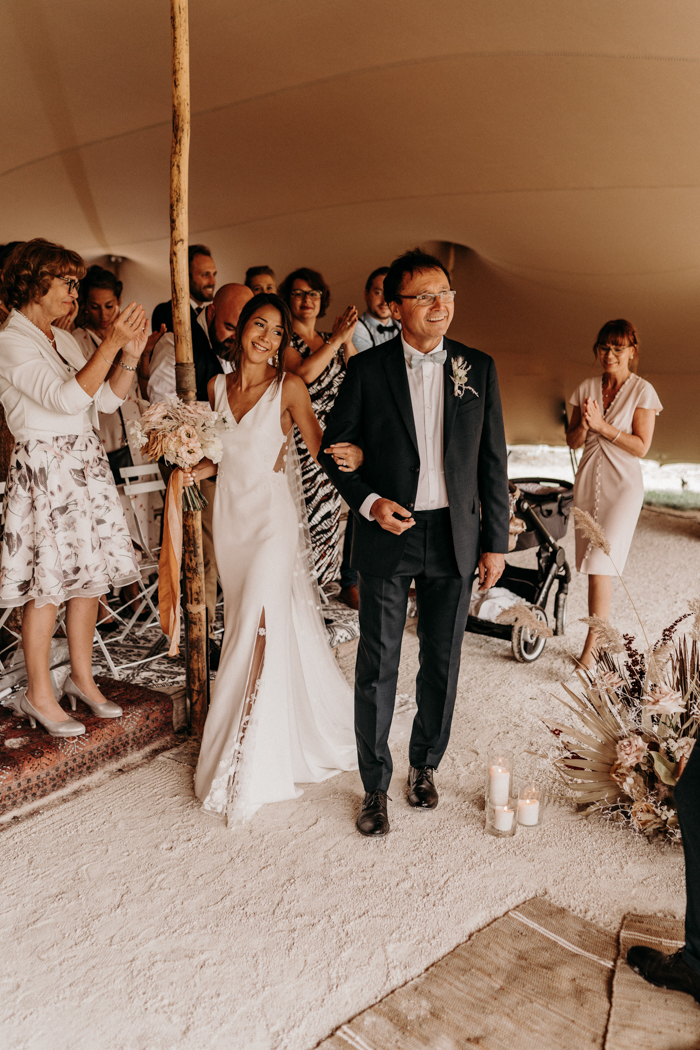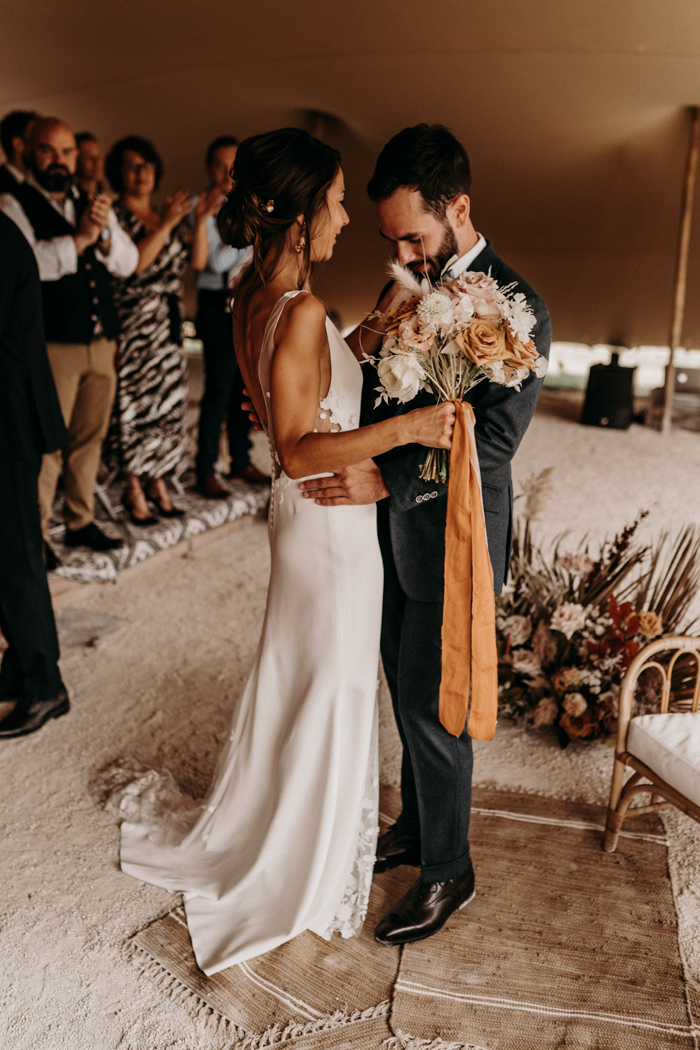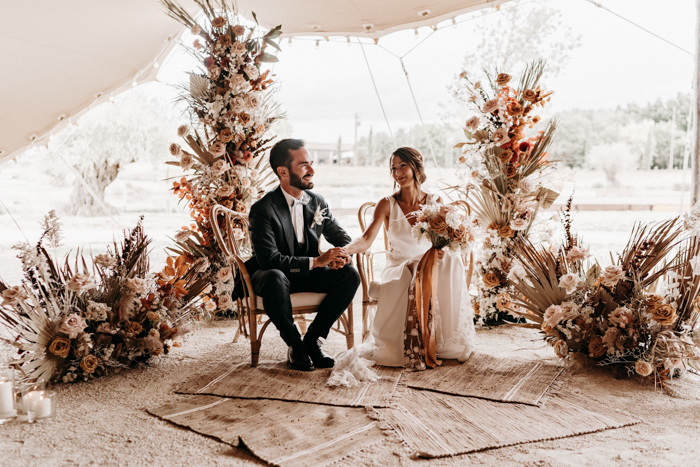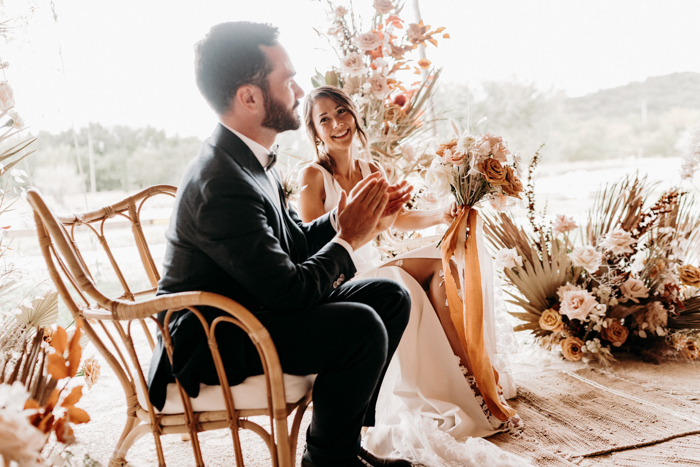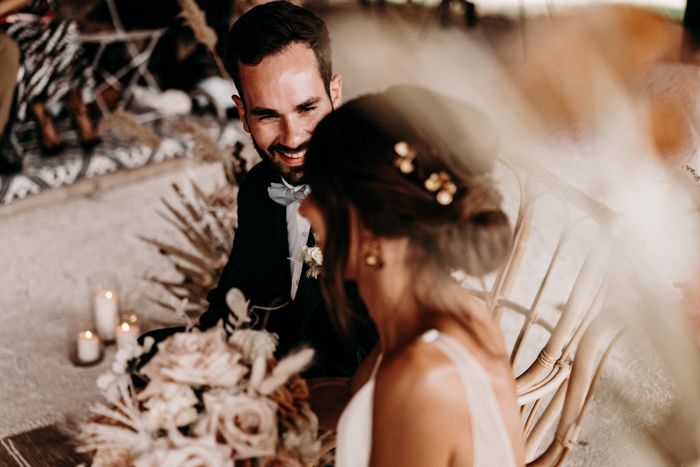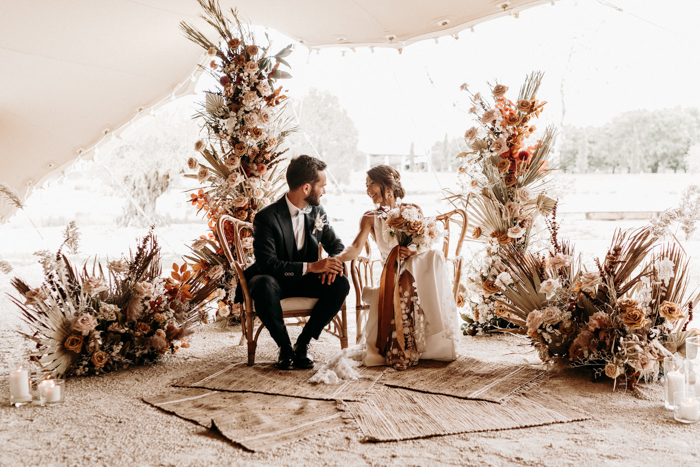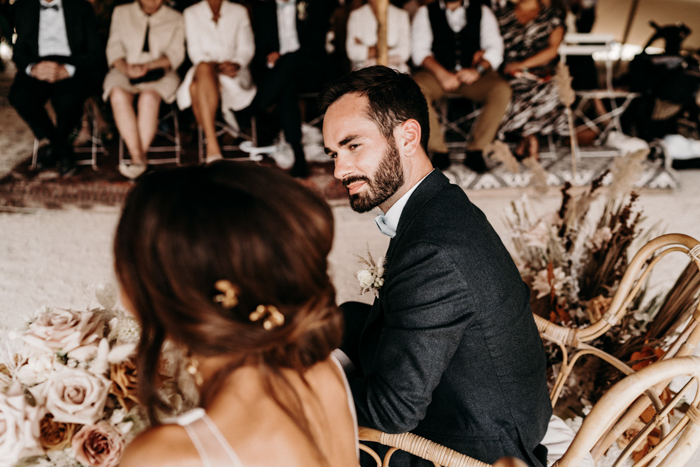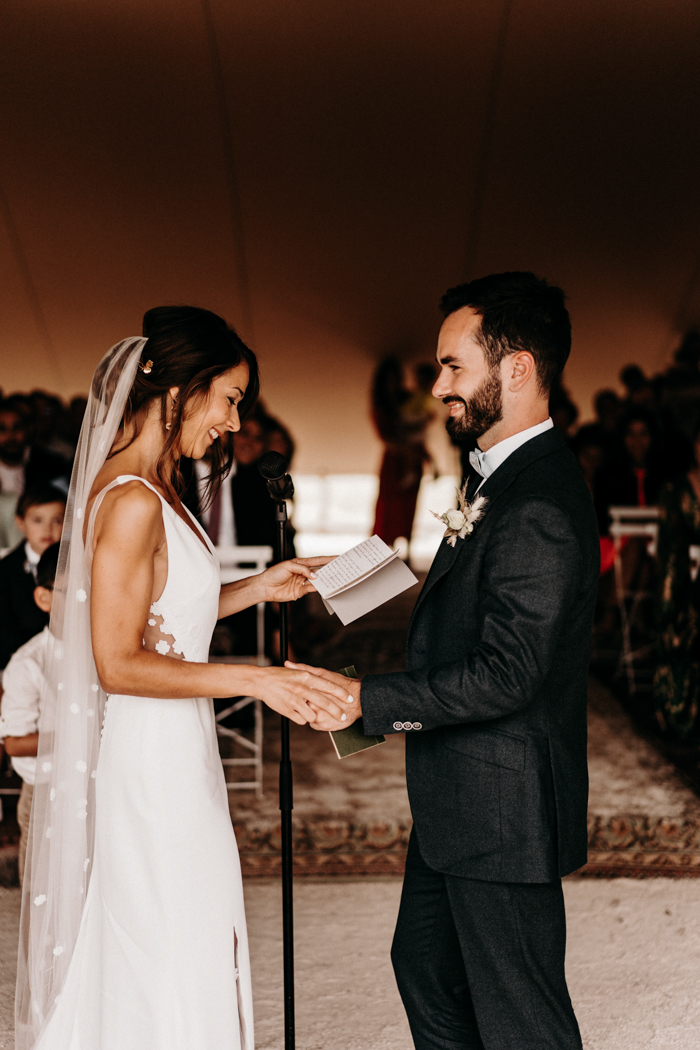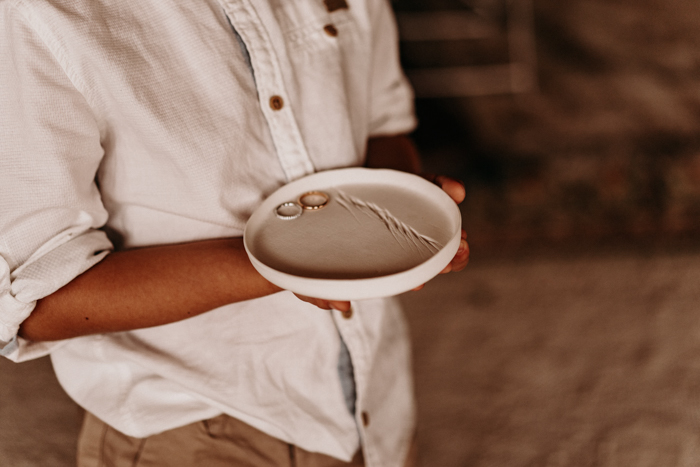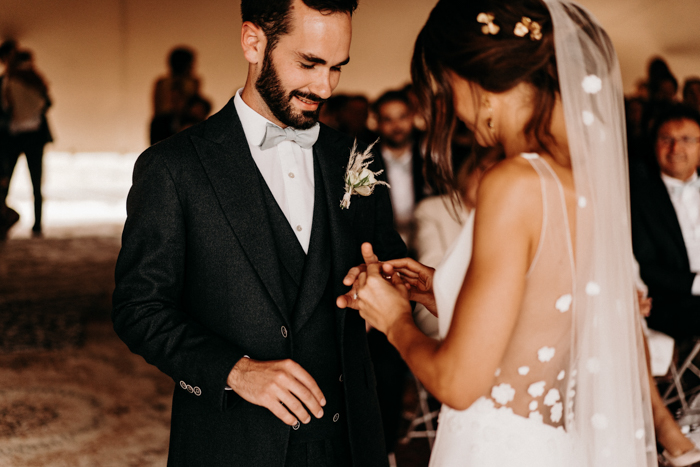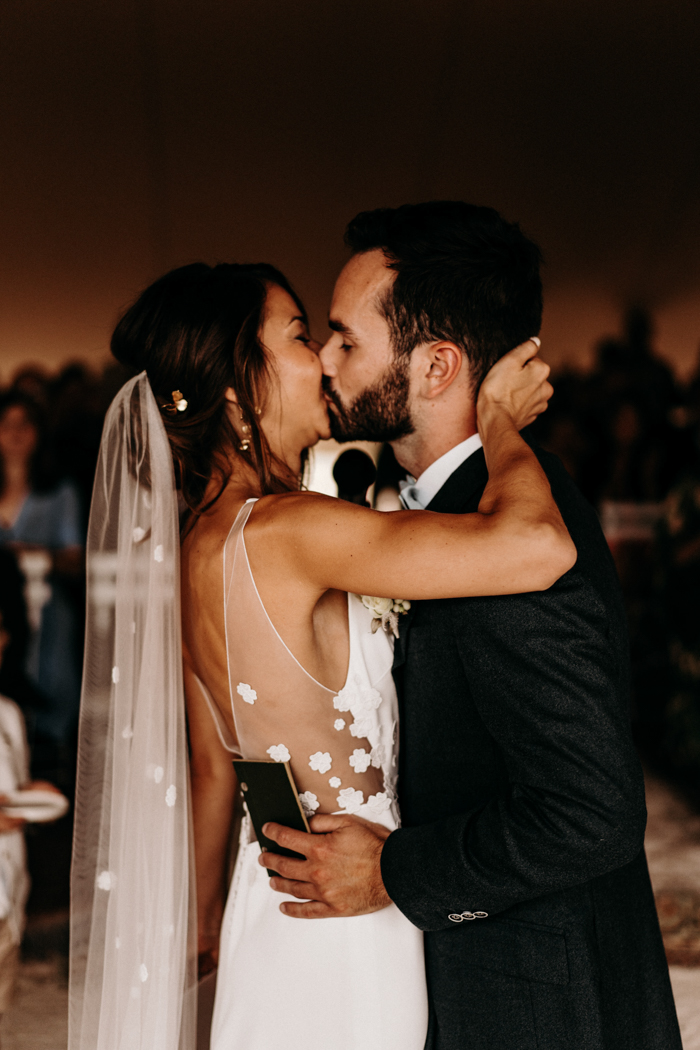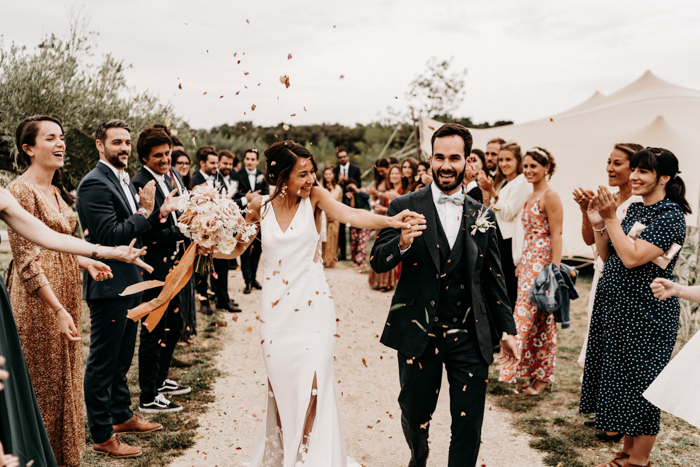 The most important in planning our wedding was the venue, all the wedding design (flowers and decoration), and the photographer. The photographer was so important because he provided us our memories for life. Lorenzo, our amazing photographer, perfectly fulfilled his mission!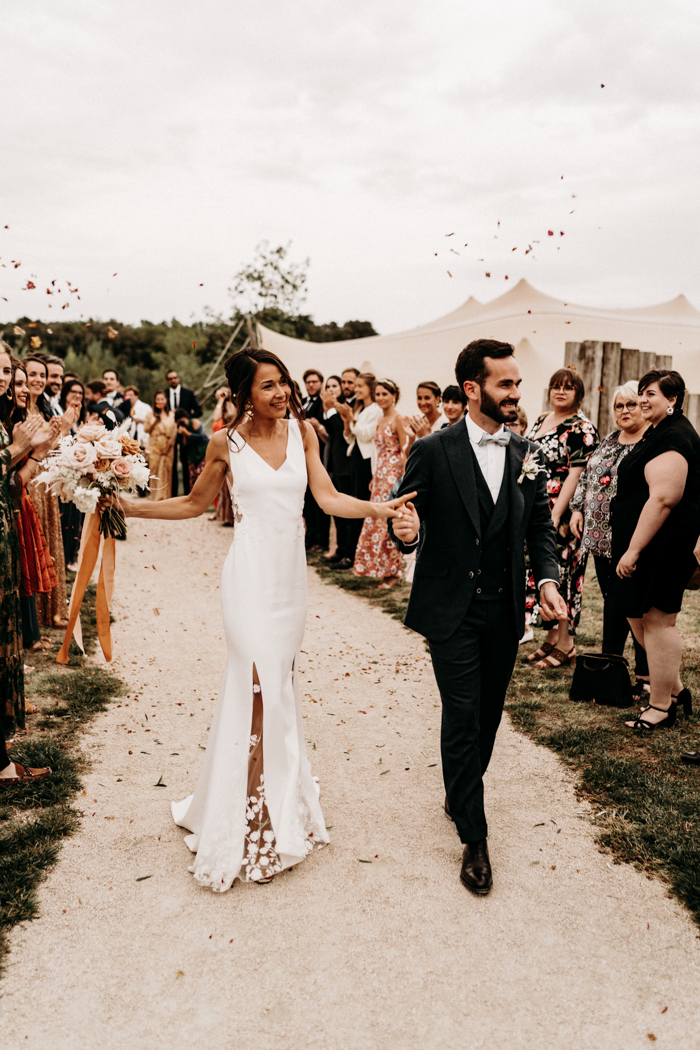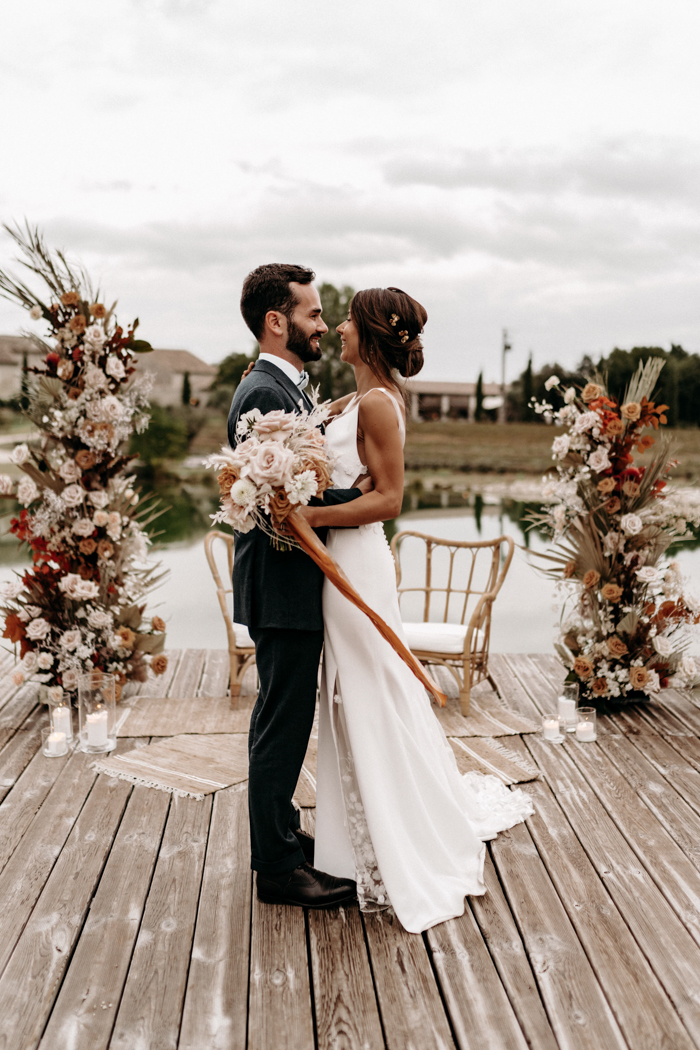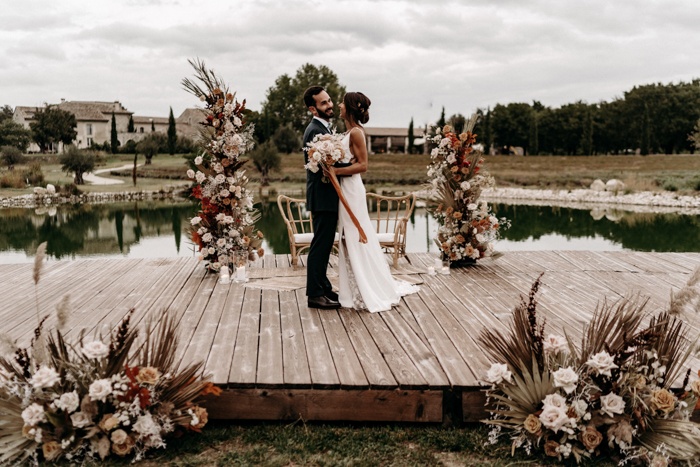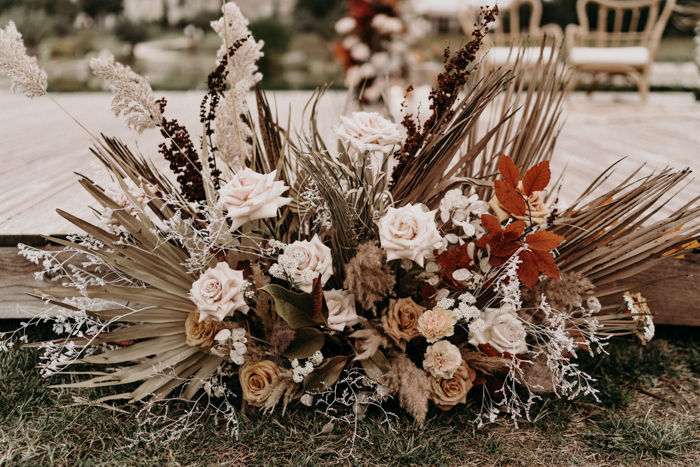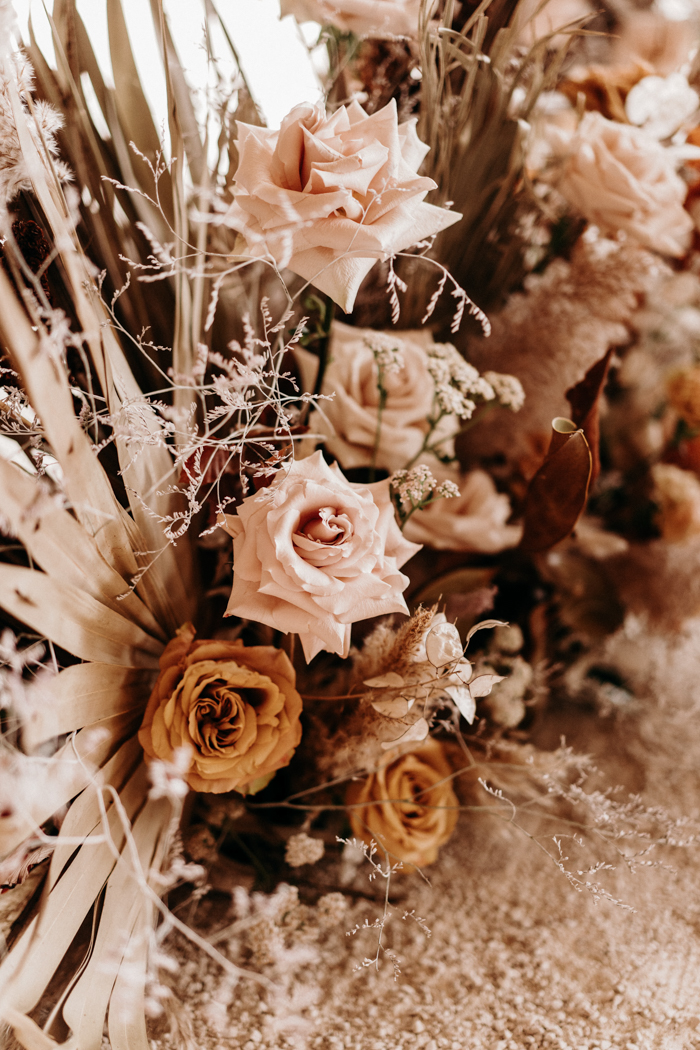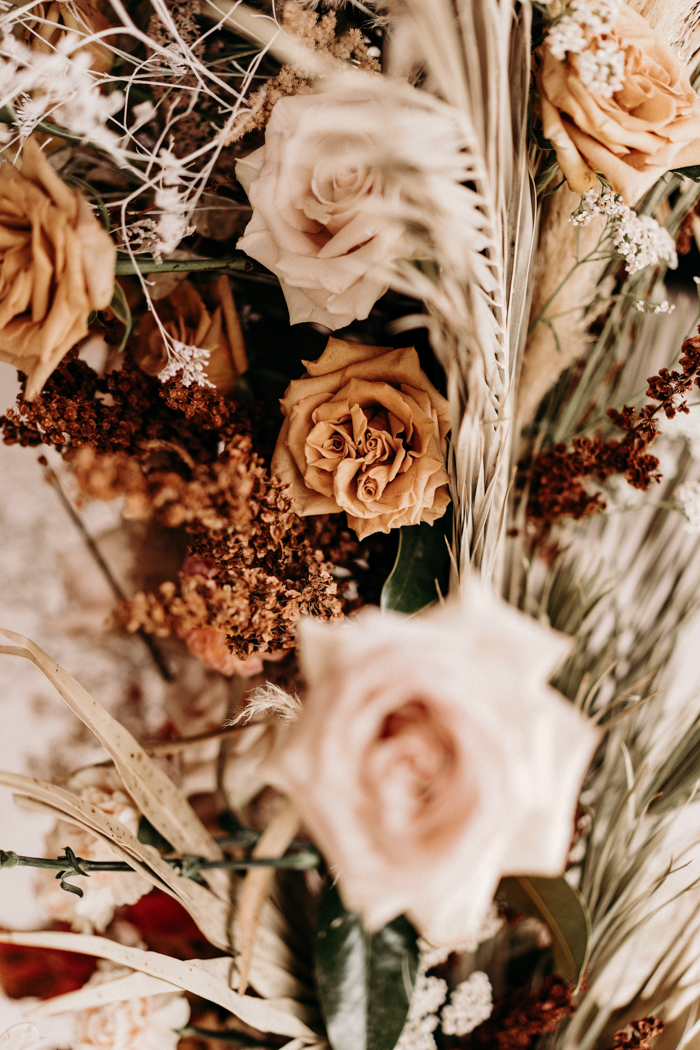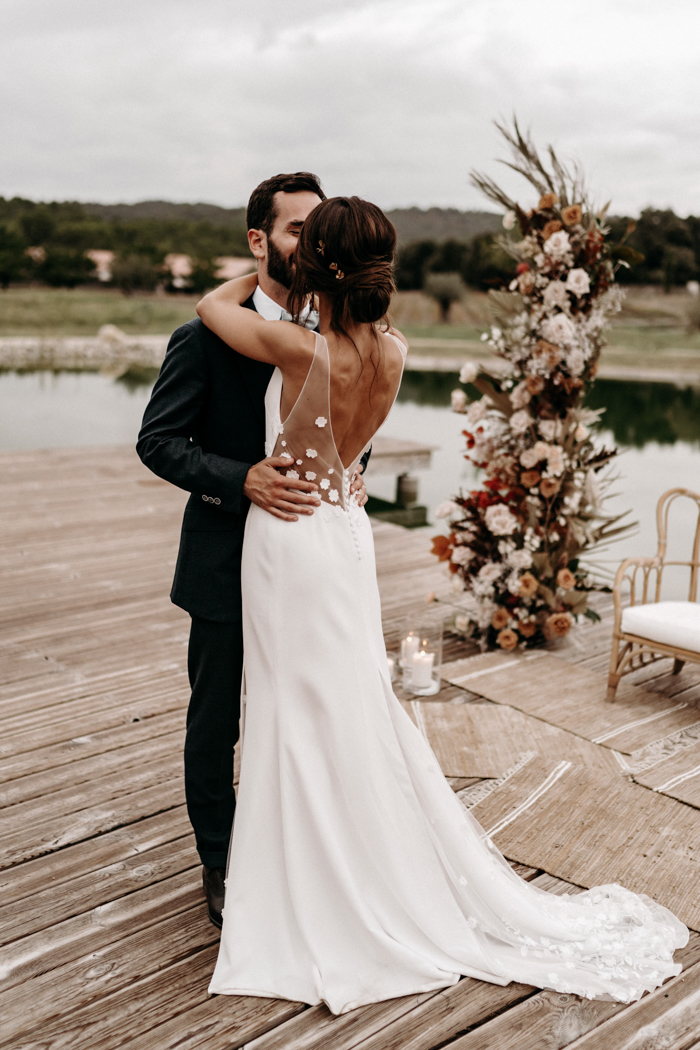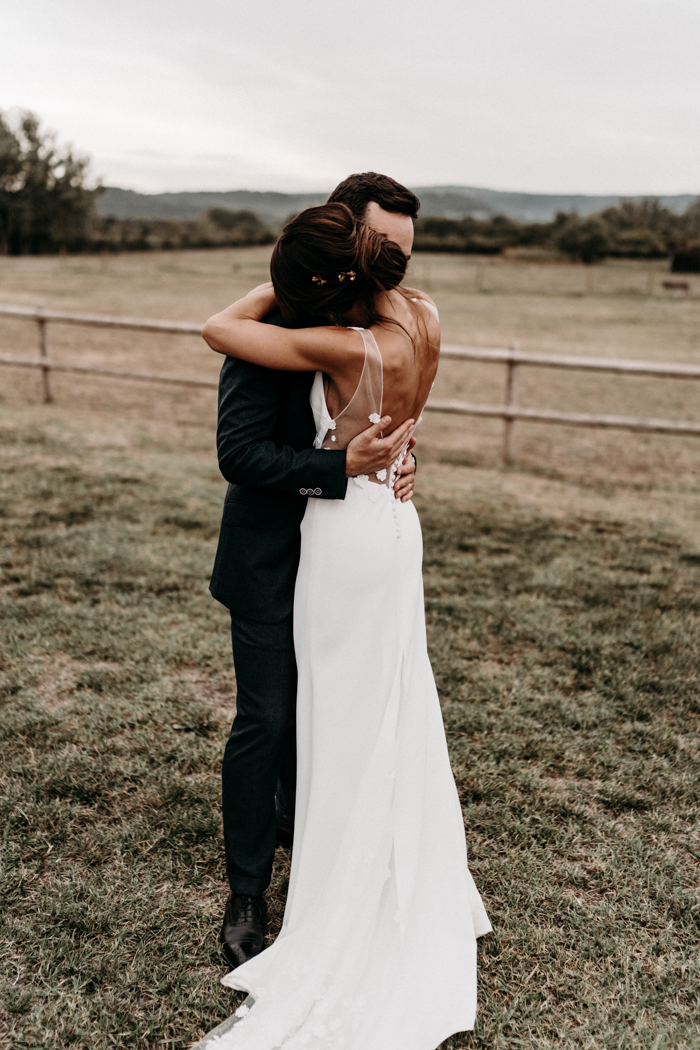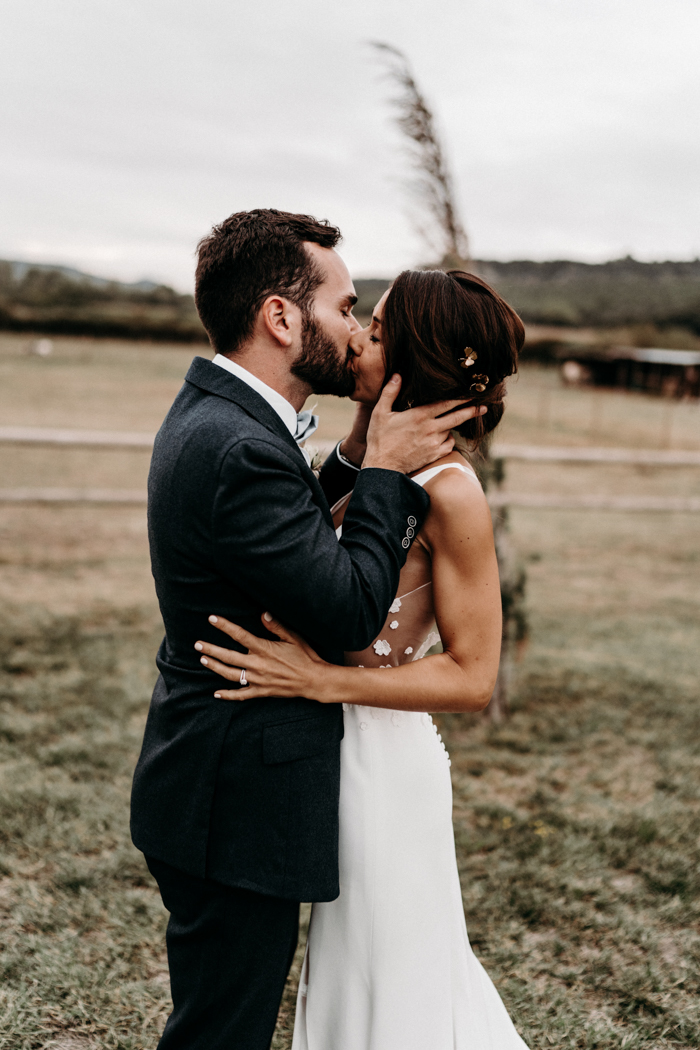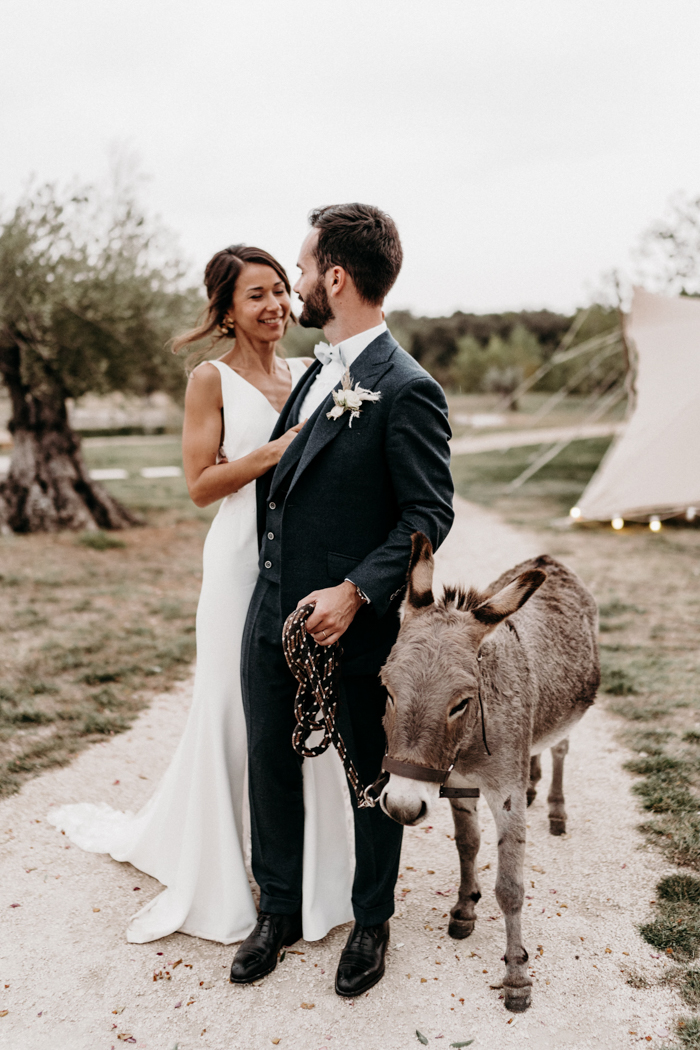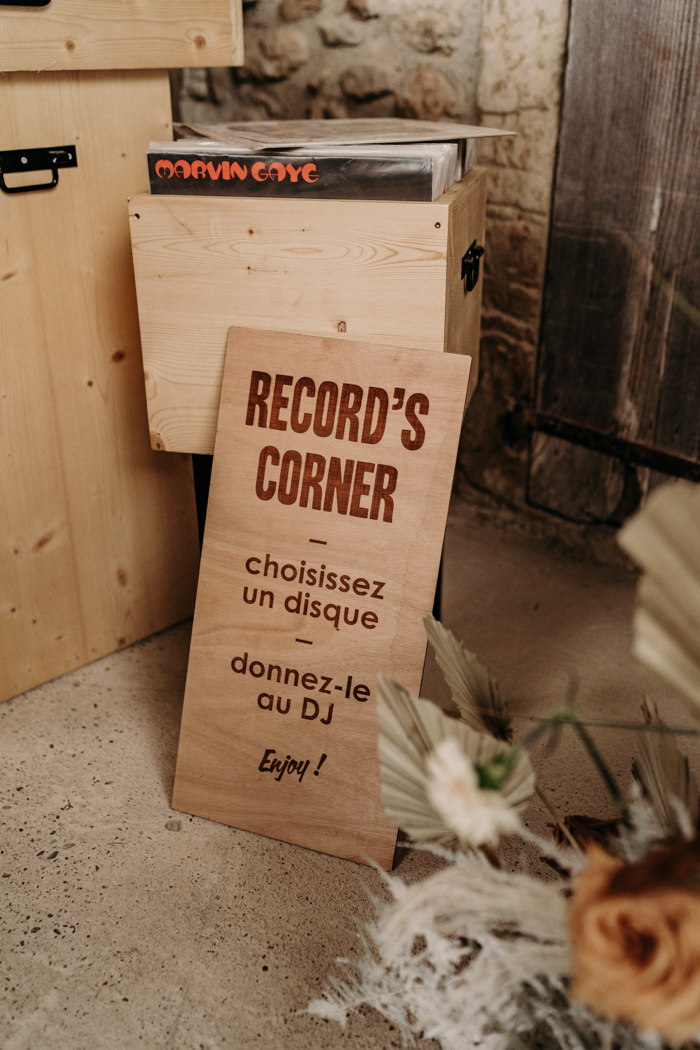 Our wedding was at the end of the summer and the beginning of fall, which was the starting point of our reflexion with Antoinette from Fleurs de Fée. We were inspired by fall colors and by the nature at this time of the year. I have a passion for dried plants, so we thought to mix dried plants with fresh flowers — it was perfect for the fall mood of our wedding. I also wanted to have a very natural, wild, and delicate floral combined with mineral and organic material (linen, wicker, rattan, leather, and sleek ceramics).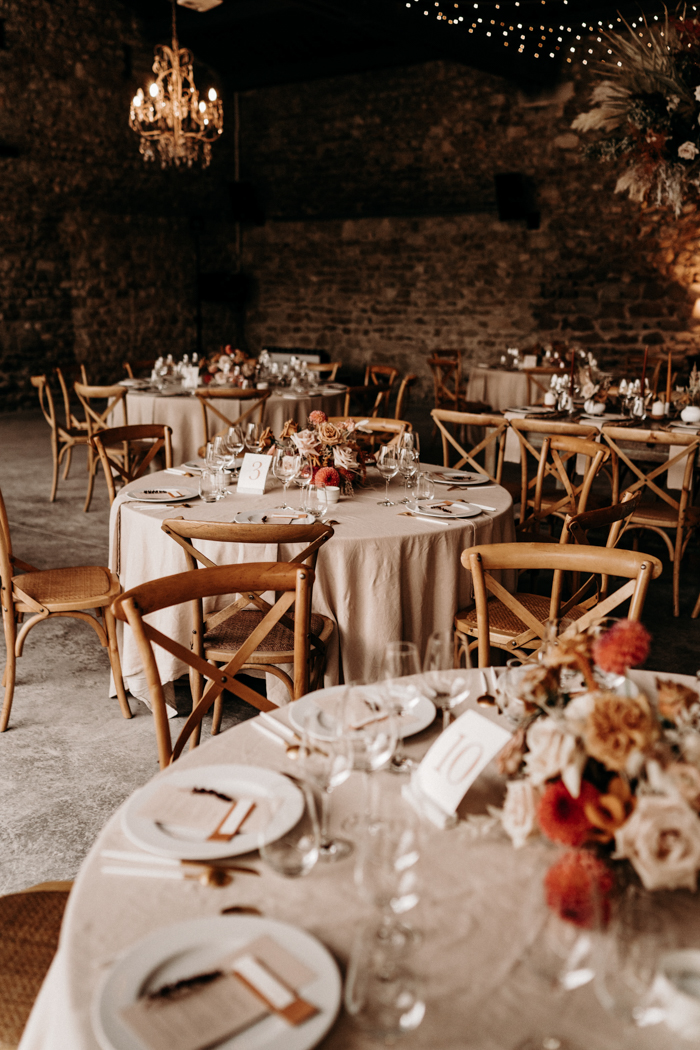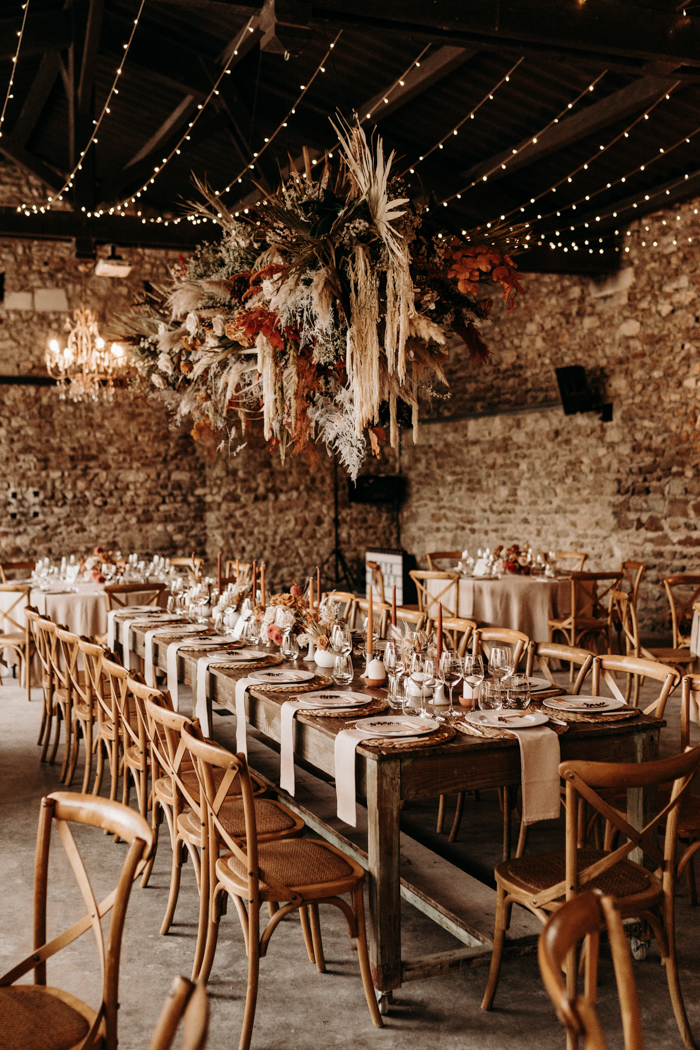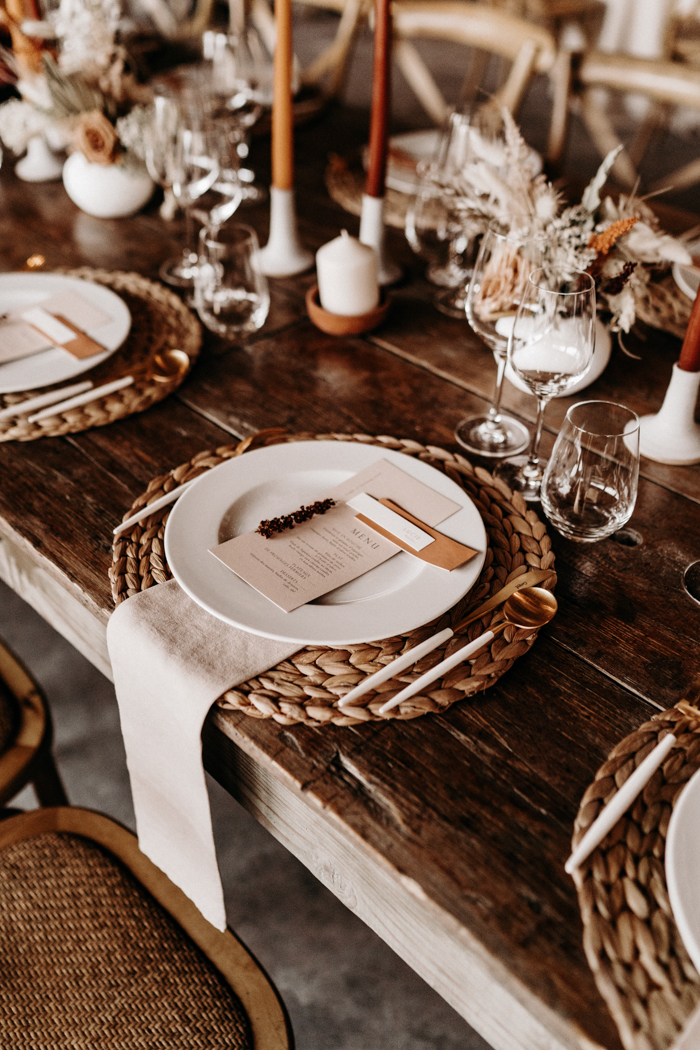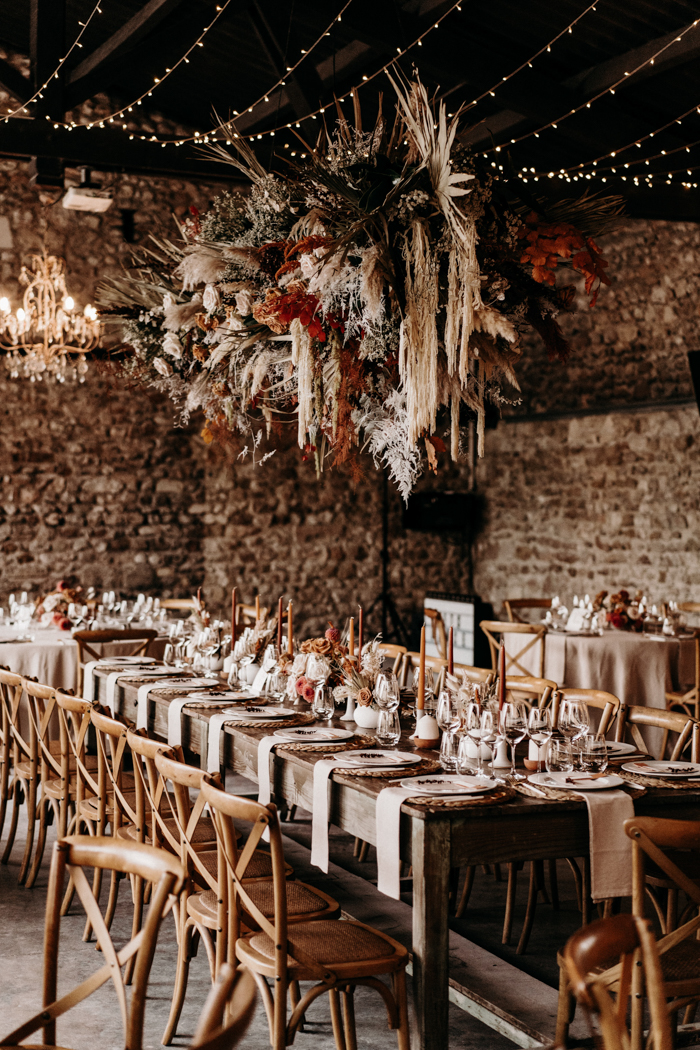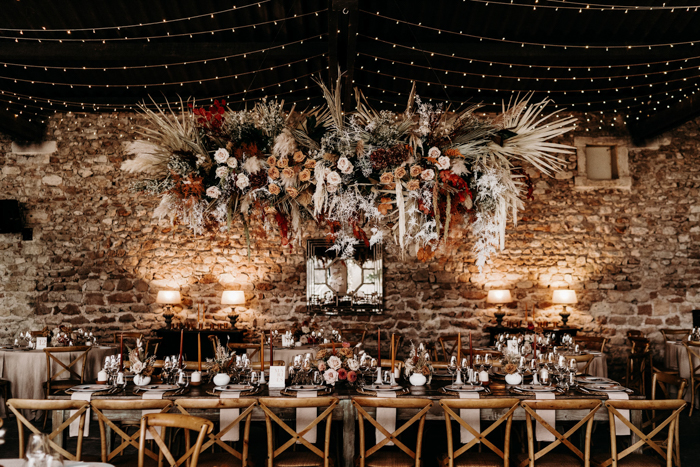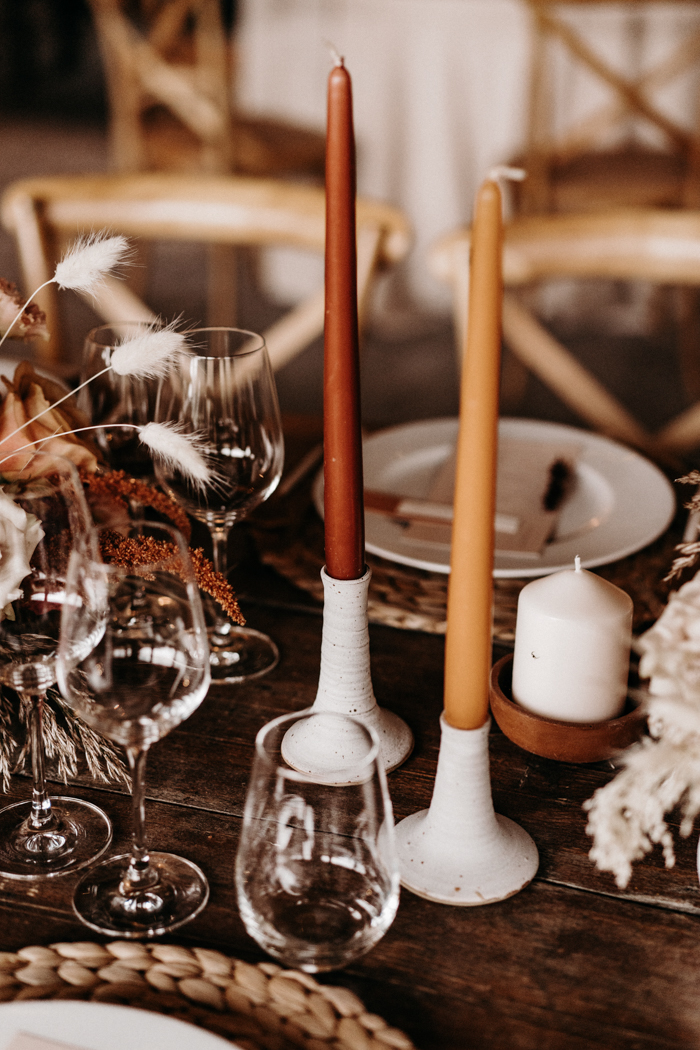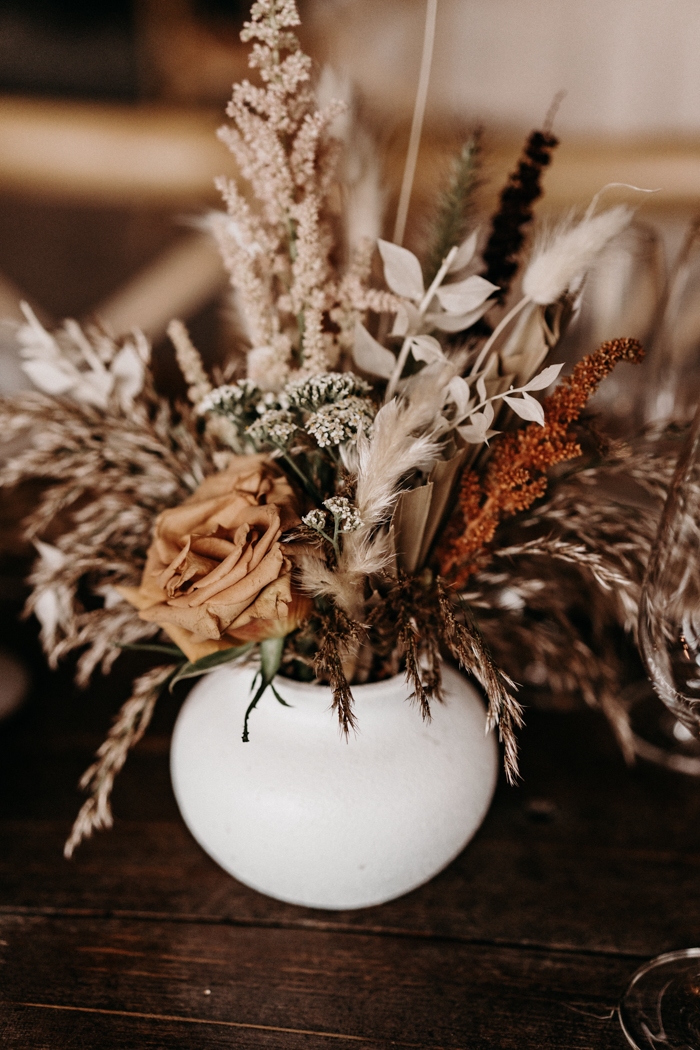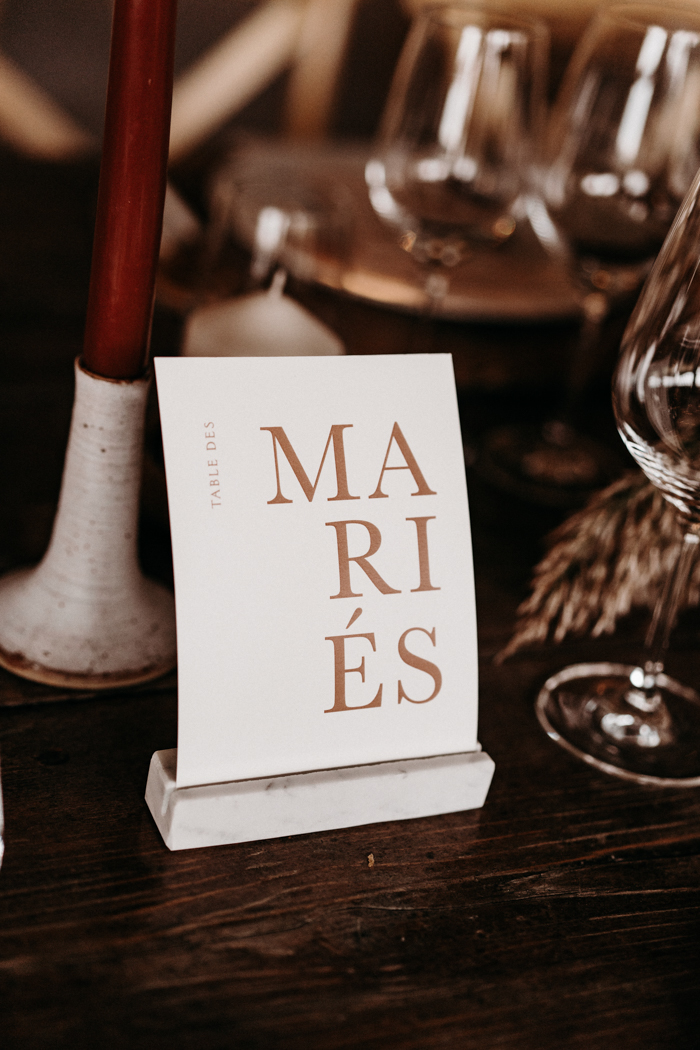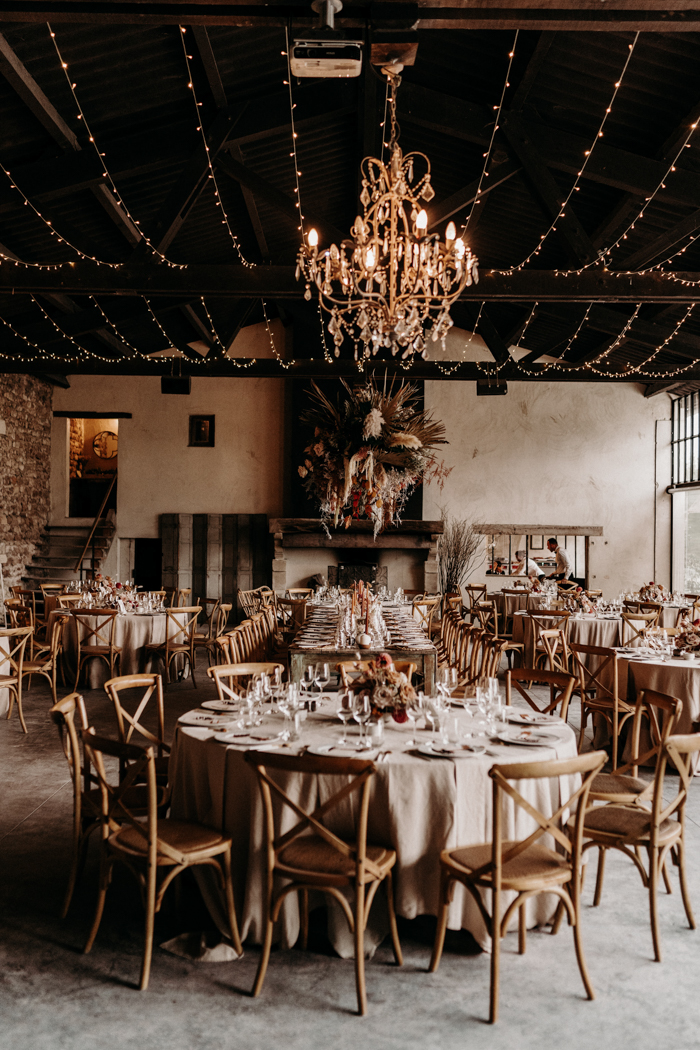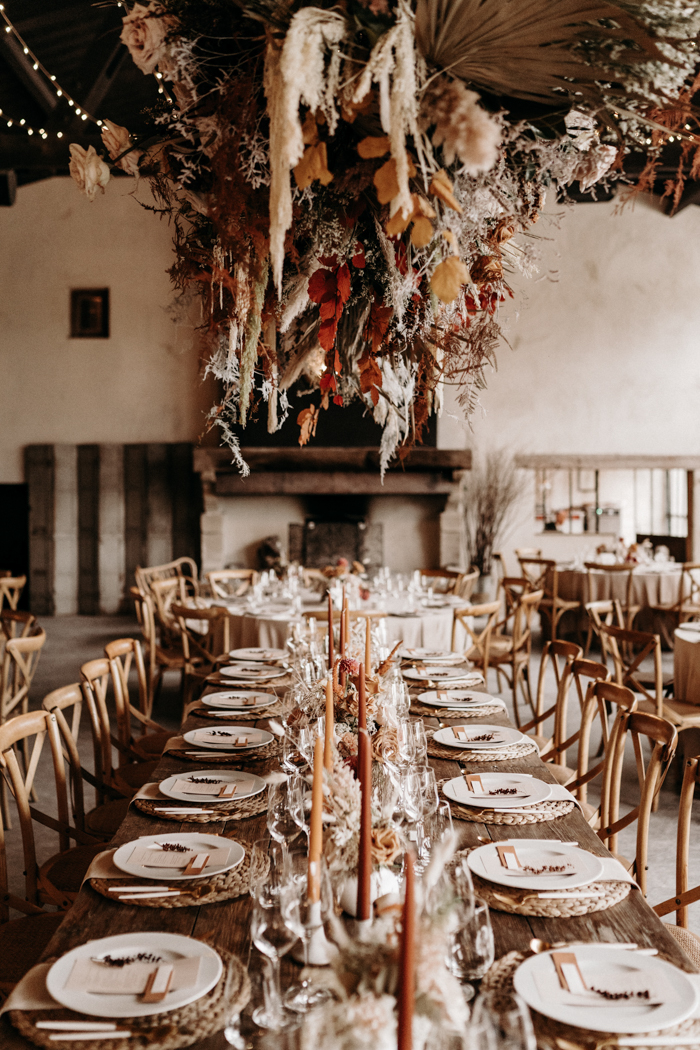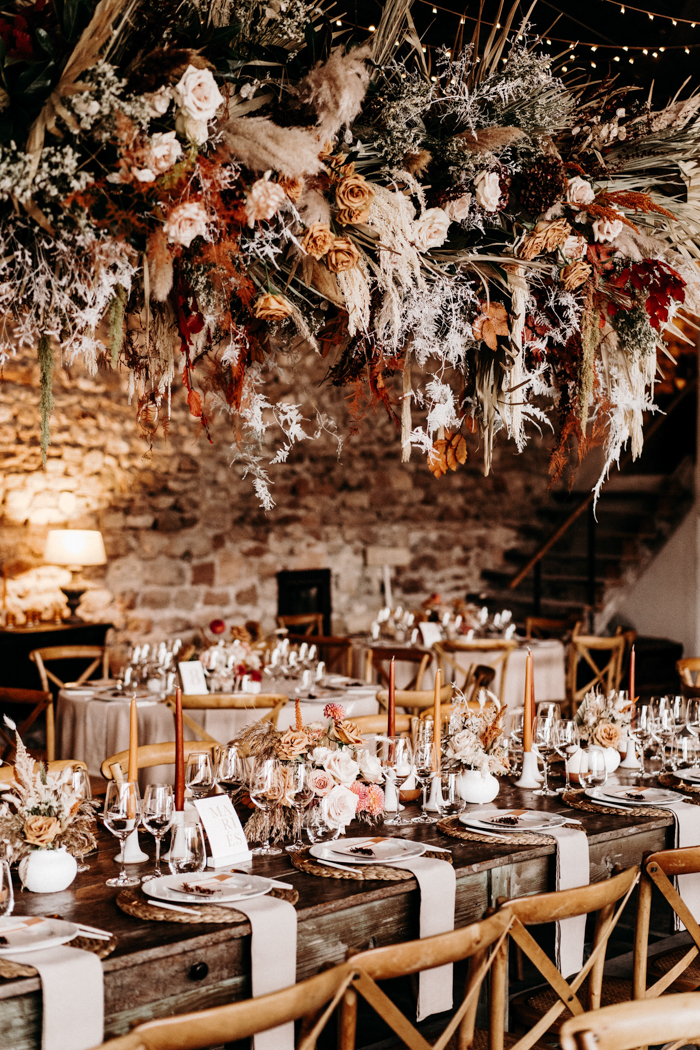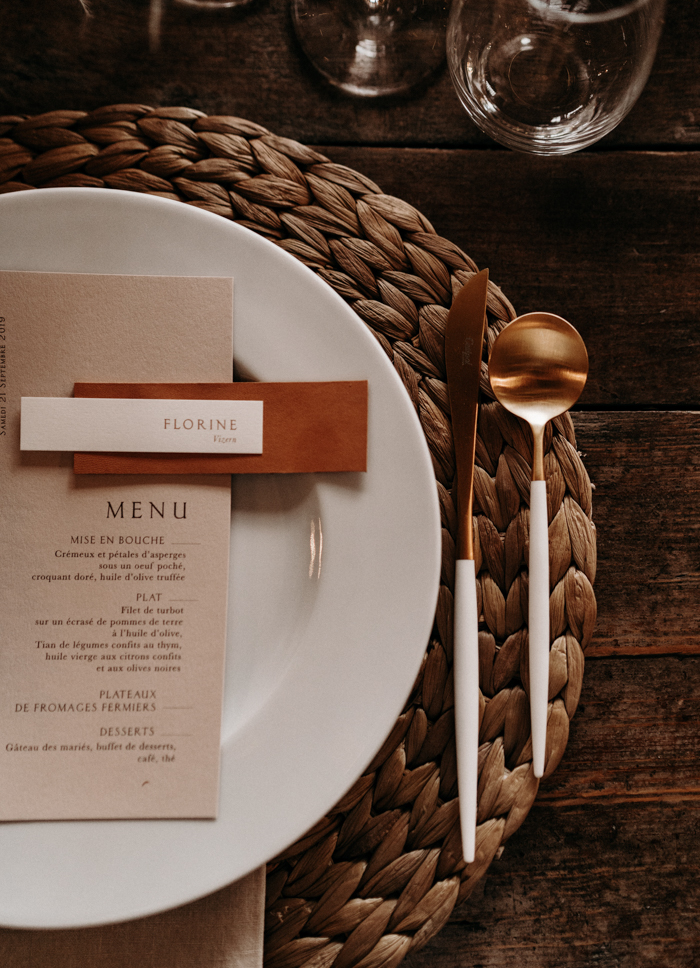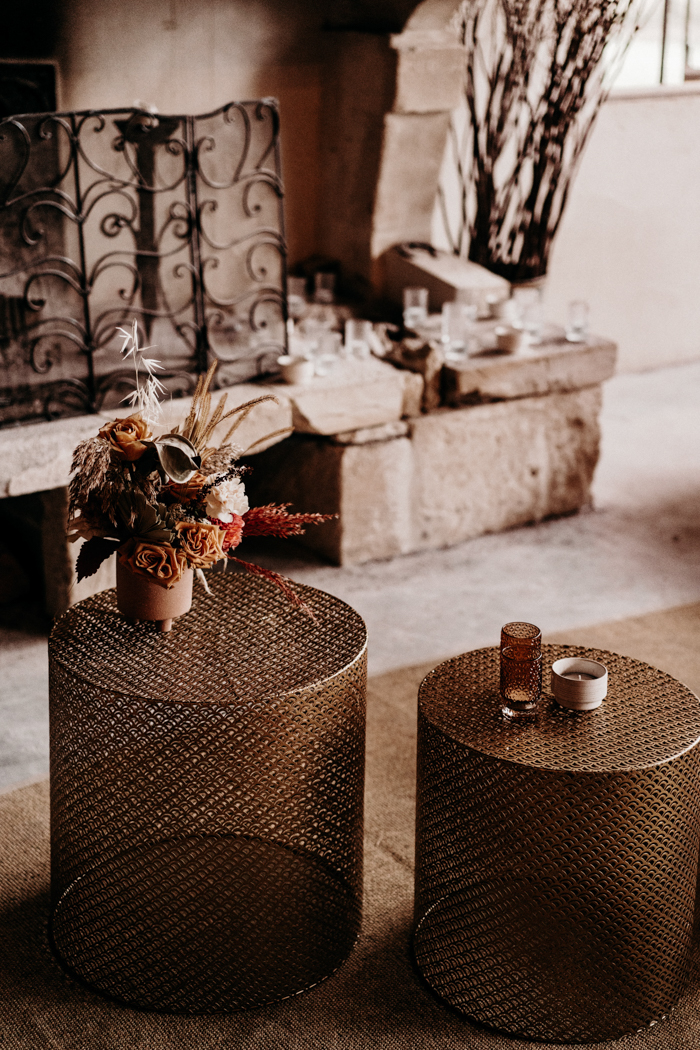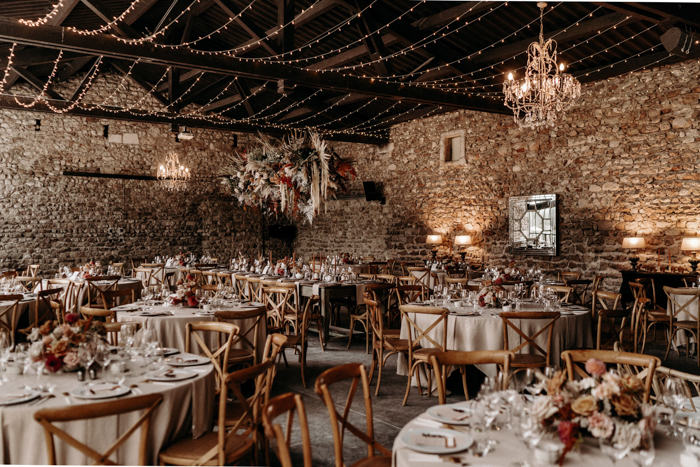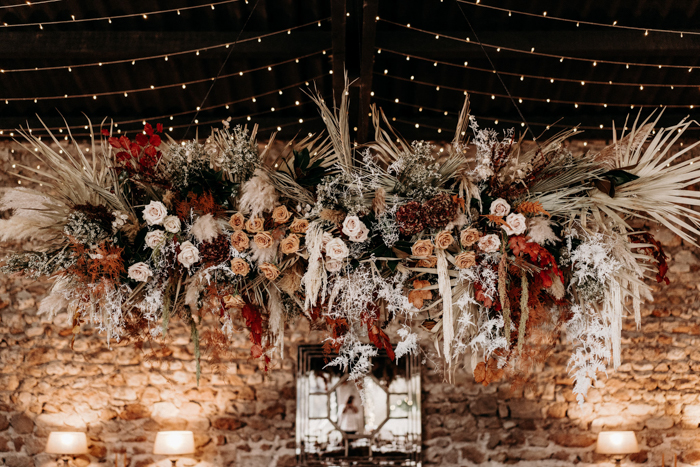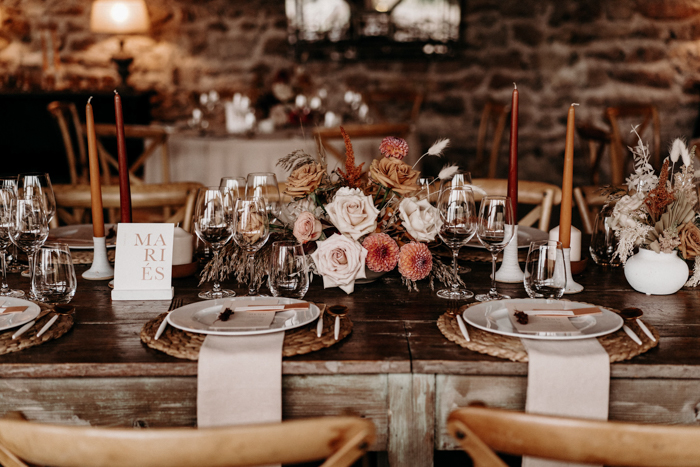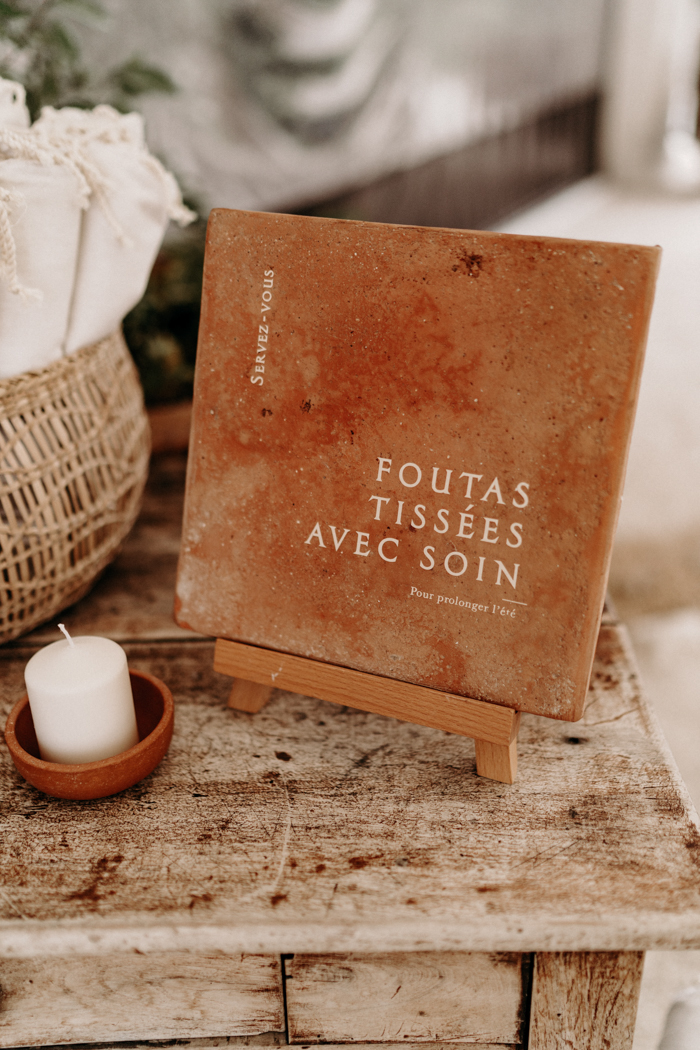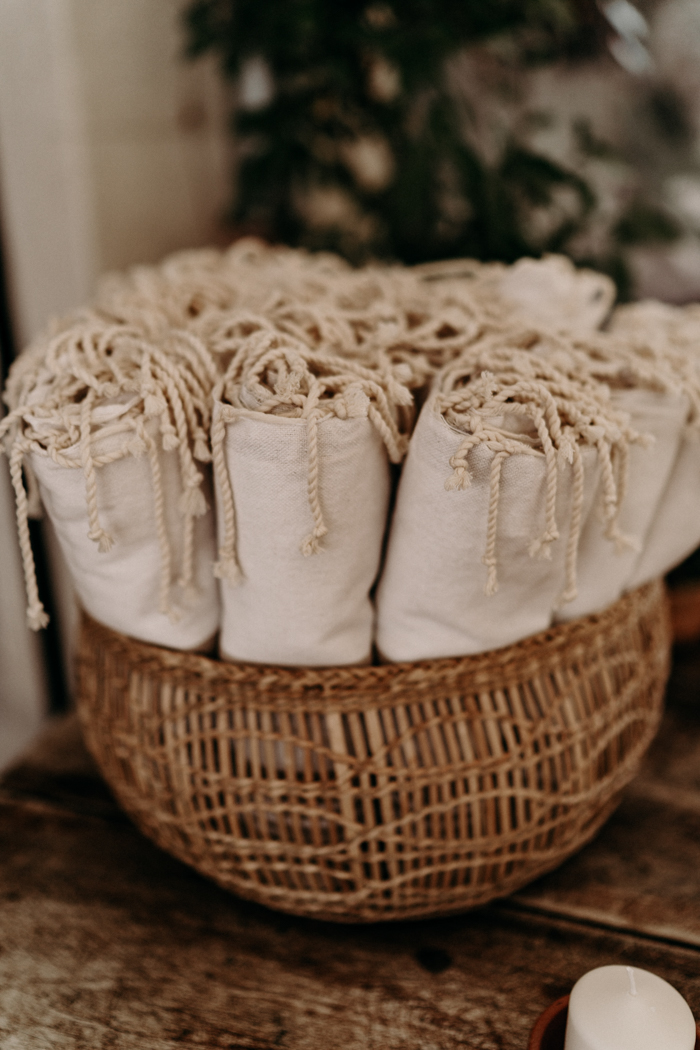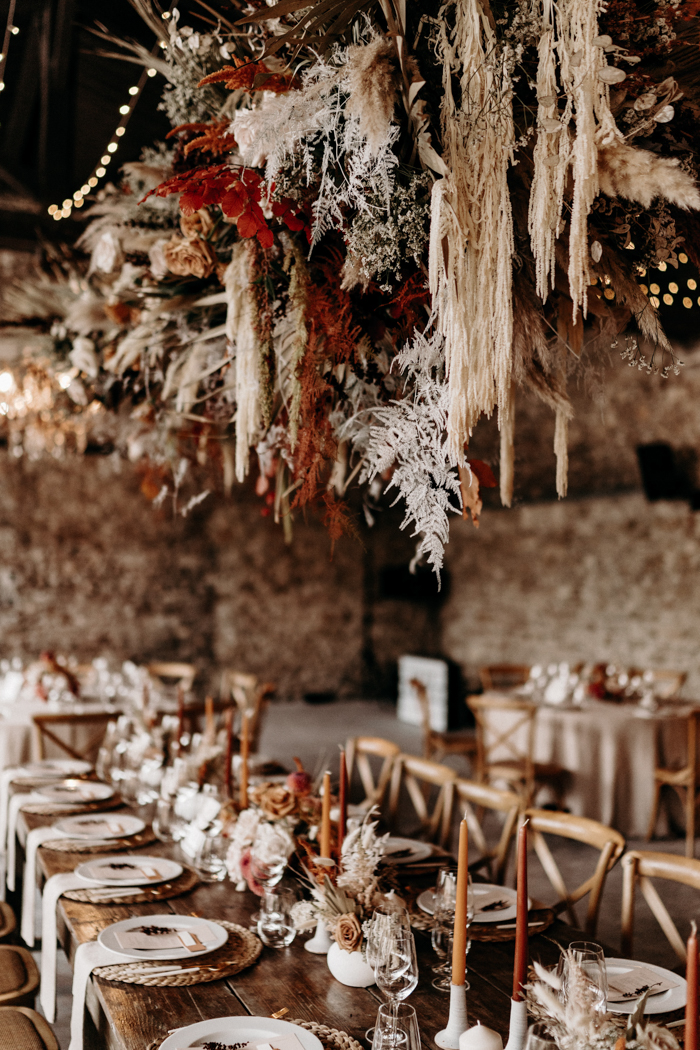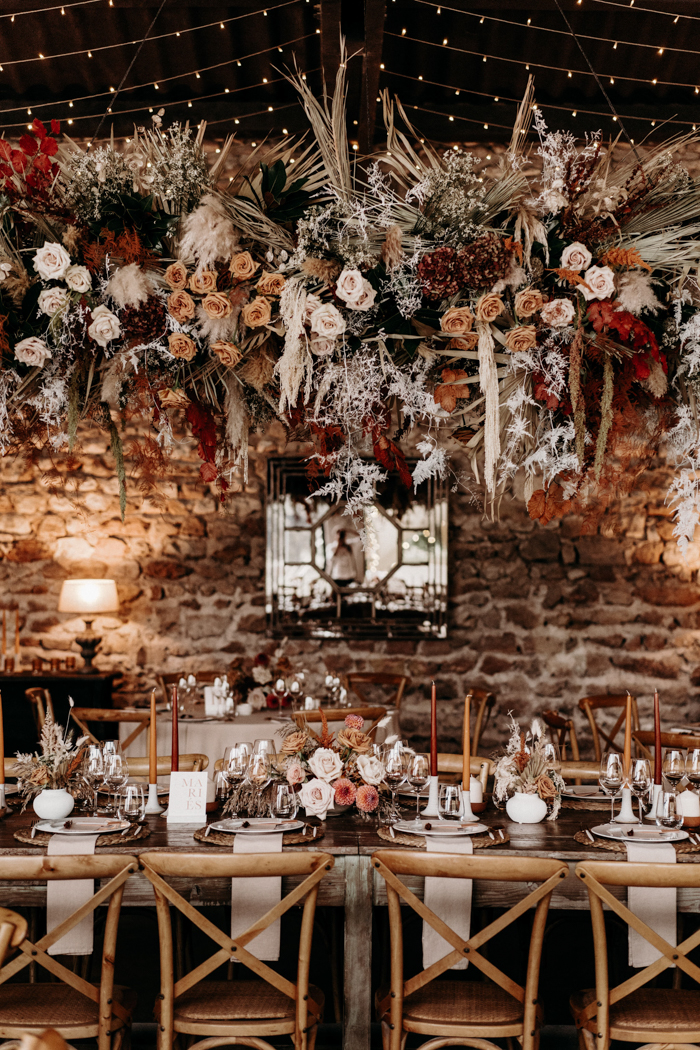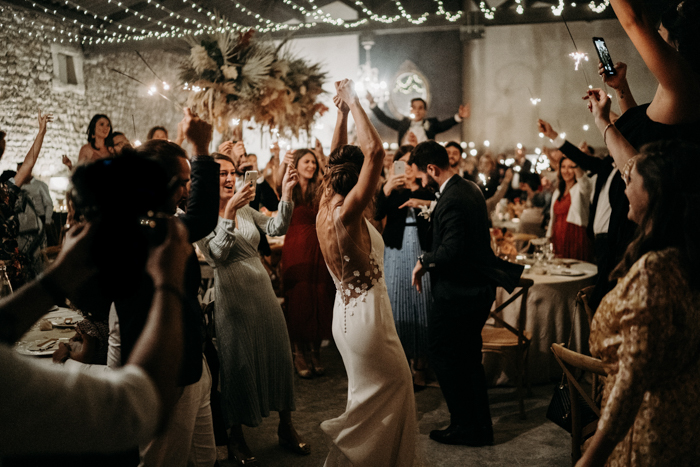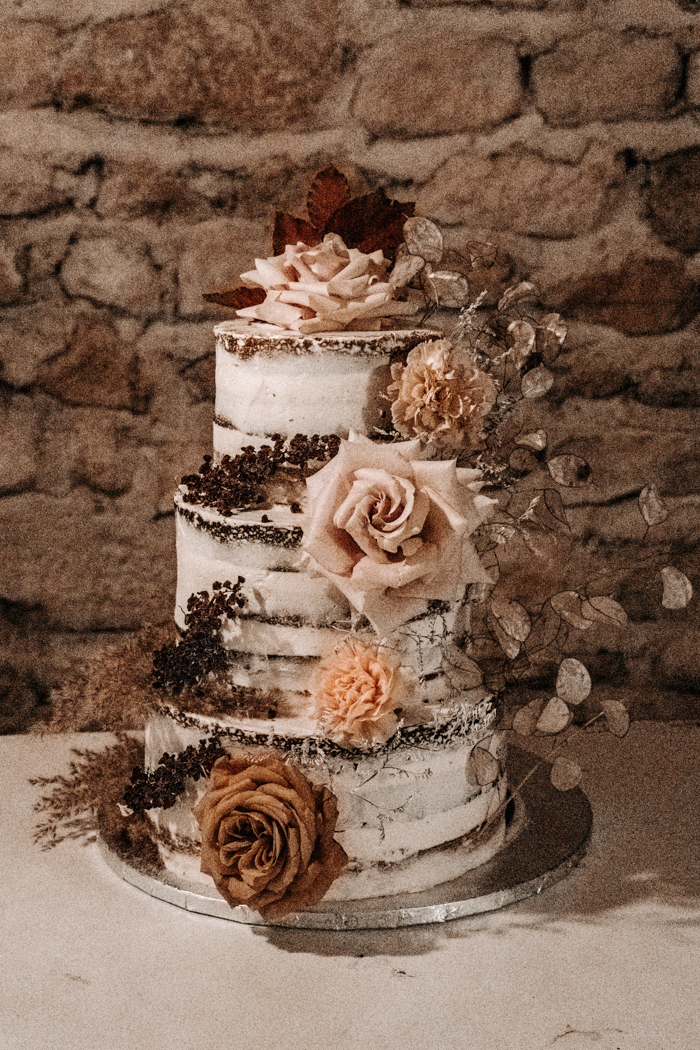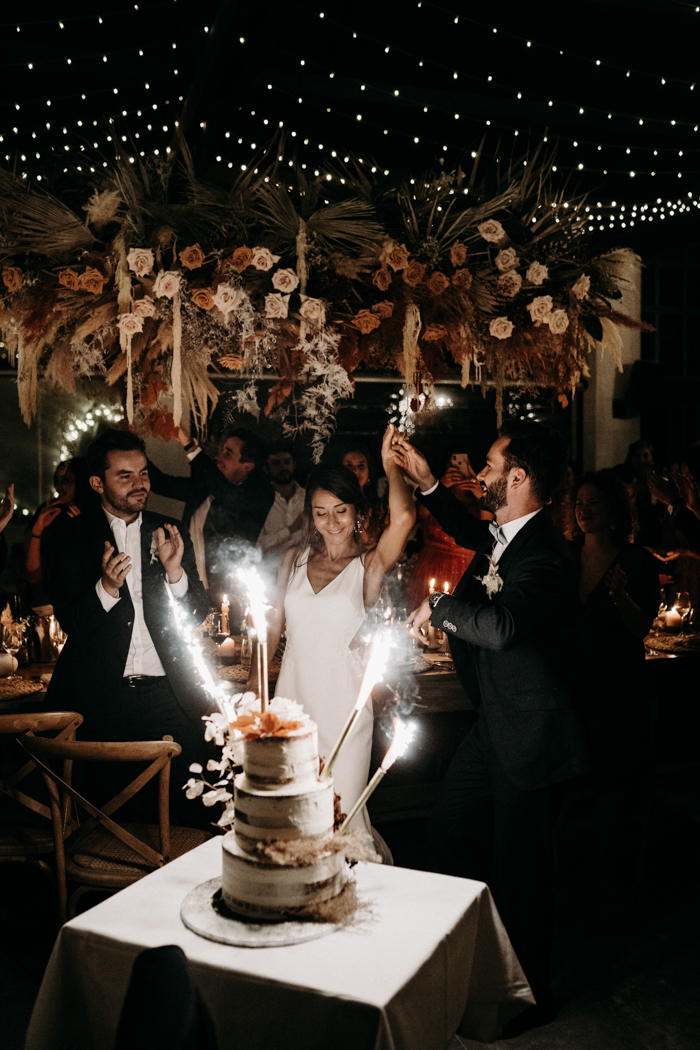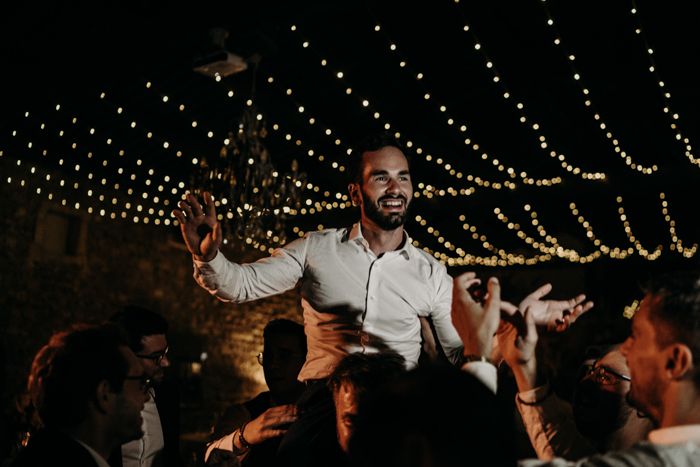 Cheers and congrats to Florine and Florian! We're feeling ultra grateful that Lorenzo Accardi shared their Les Domaines de Patras wedding day with us at Junebug! For more florals that will have your jaw dropping, get inspired by the floral explosion in this harvest themed wedding at Fonty's Pool in western Australia or check out these 27 wedding floral installations that will blow your mind.