Gratitude is a big part of our lives here at Junebug- within the way we approach weddings and the way we approach life- so today I wanted to write to simply say thank you.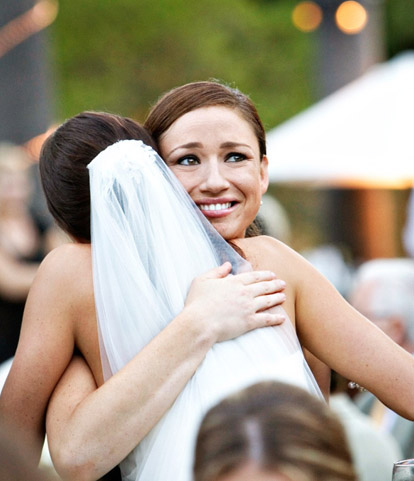 (Image by Joy Marie Photography)
The last few weeks have been a whirlwind of travel and spending time with old friends and new, and each experience showed us over and over again just how lucky we are. Kim went to France with our dear friend Elizabeth Messina to help with the planning of her upcoming workshop (you've seen the resulting images of Kim and her husband Adam right? Incredible!) and Blair and I spent 10 days on the road in Southern California and Las Vegas catching up with Junebug members who have now become true friends, meeting new and amazingly talented wedding professionals, taking part in Mindy Weiss's incredible wedding event, and attending the Engage09 Encore luxury wedding intensive with some of the greatest minds in the business. To say that we feel inspired and lucky after all of that would be a profound understatement.
For me one of the most fun and meaningful parts of all that travel was the chance to meet so many of the people who read this blog and use our site. Each time I heard someone exclaim, "Oh Junebug! I love Junebug!" or come up and introduce themselves to me as a fan of our work, I swear my heart swelled to twice it's size. There really aren't words for how passionate we are about what we are building here, and without you all, it simply wouldn't be possible to create. So, today and every day, we thank you. For supporting, encouraging and sharing this wild ride we've been on for the past few years, and for being boundless cheerleaders for all the exciting growth to come. We are eternally grateful.