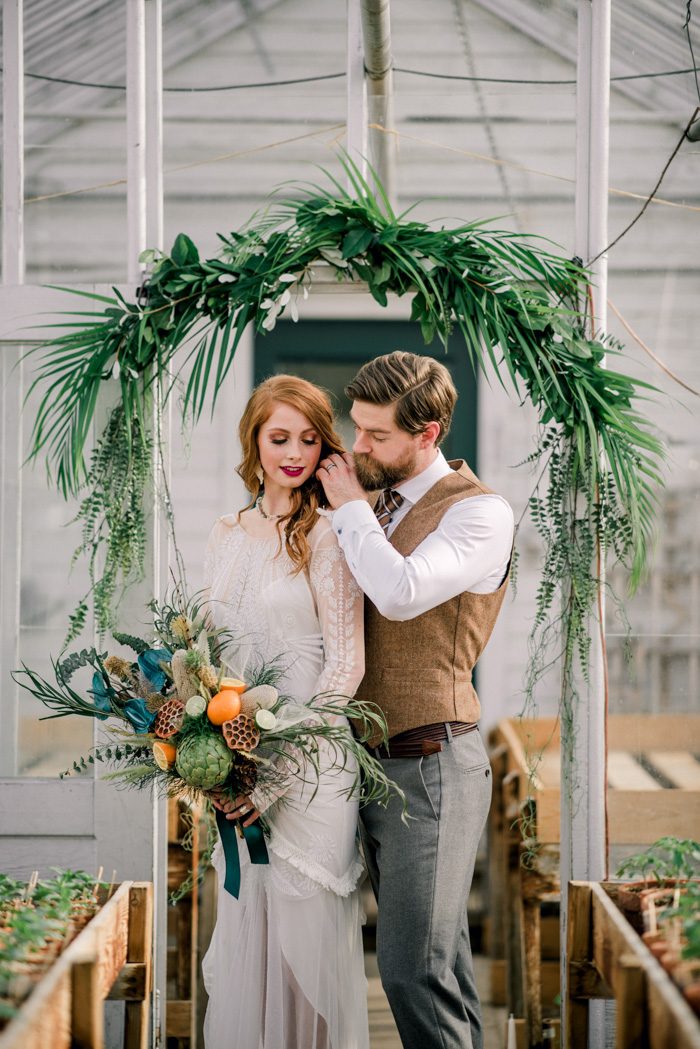 Whether you're having an intimate elopement or a large wedding that you want to have an intimate feel, this greenhouse elopement inspiration is for you! Barbara Rahal Photography let the natural beauty of the historic greenhouse in Fort Edmonton Park speak for itself and added just a touch of modern, textural florals and greenery designed by Fabloomosity to set apart a small space for the couple to exchange vows. For a touch of whimsy, they accentuated the low-back design of the bride's Rue de Seine gown with a turquoise drop pendant that matched the modern, earthy feel of the entire shoot. Between the vibrant, summery color palette, the intimate setup, and the hand-lettered vows done by Mihos & Maple, we're having trouble thinking of anything more romantic than this greenhouse elopement!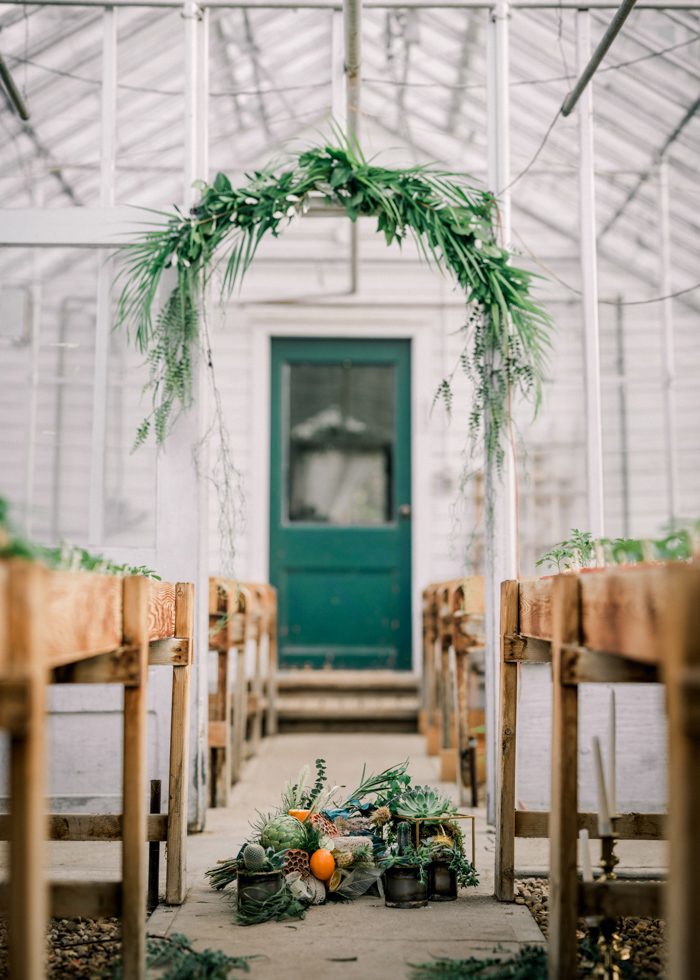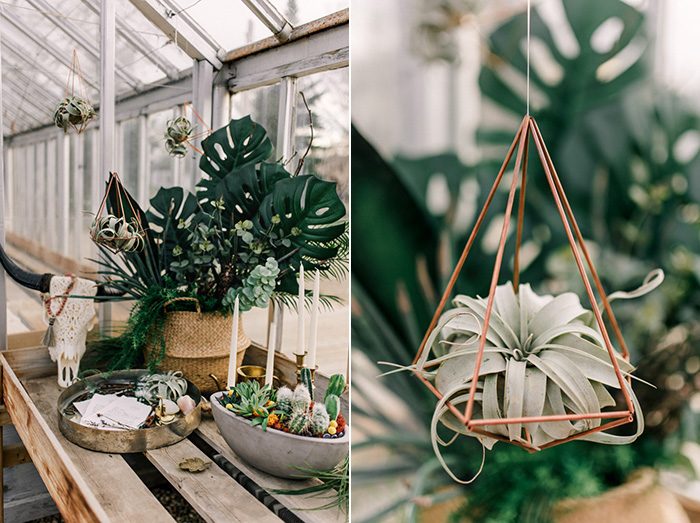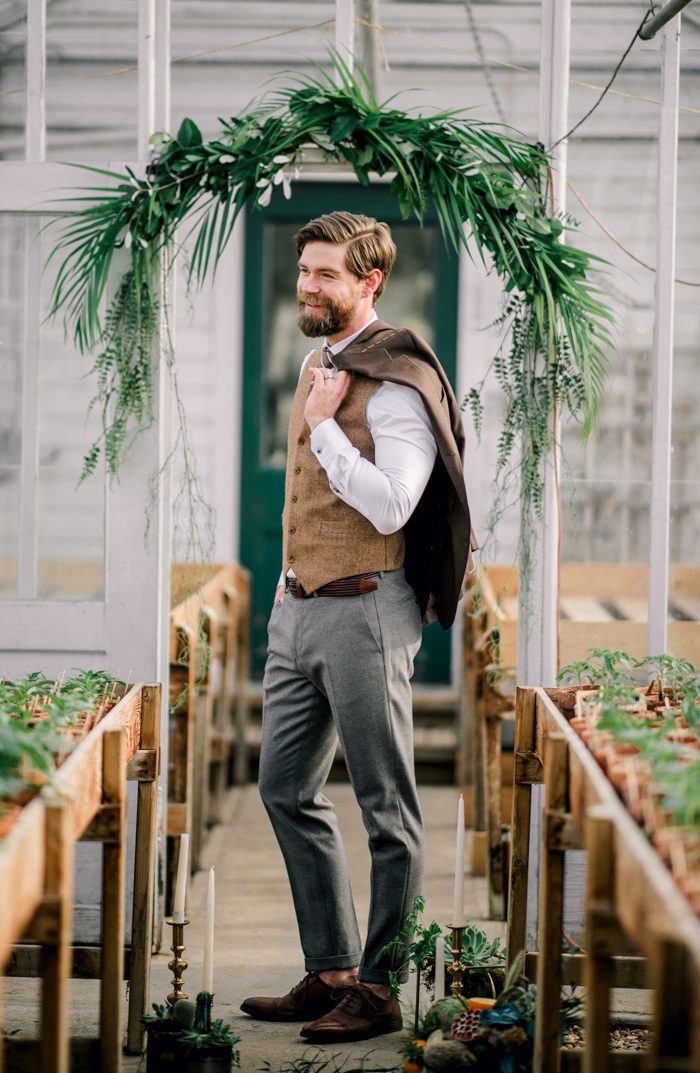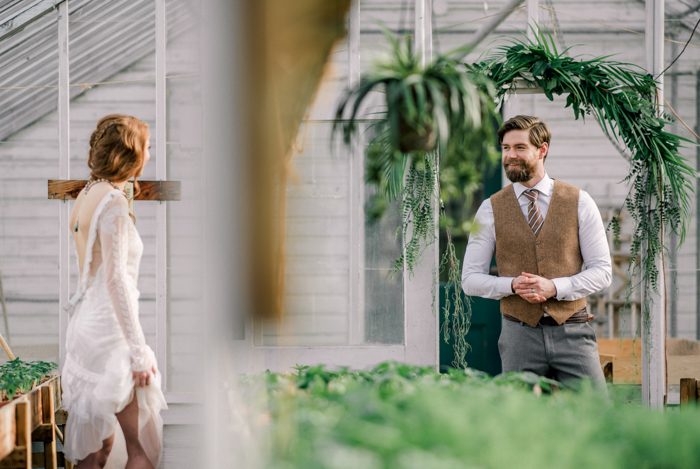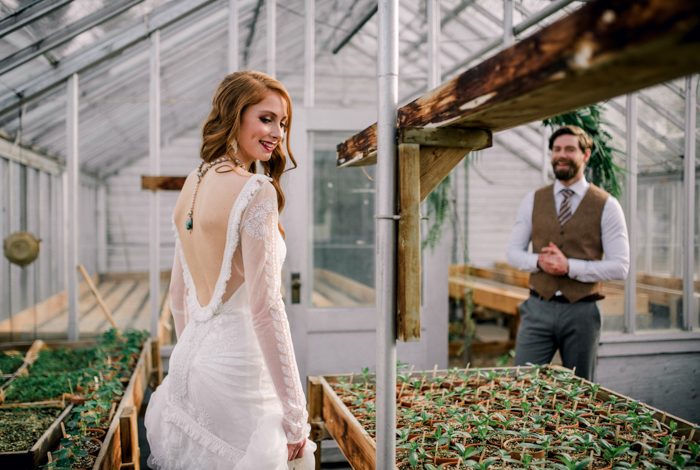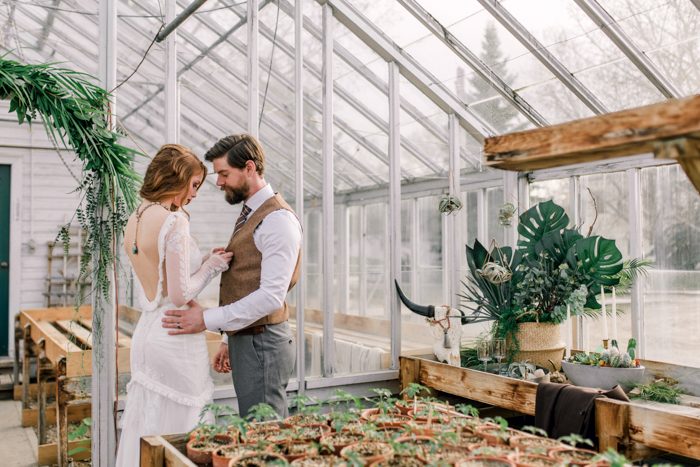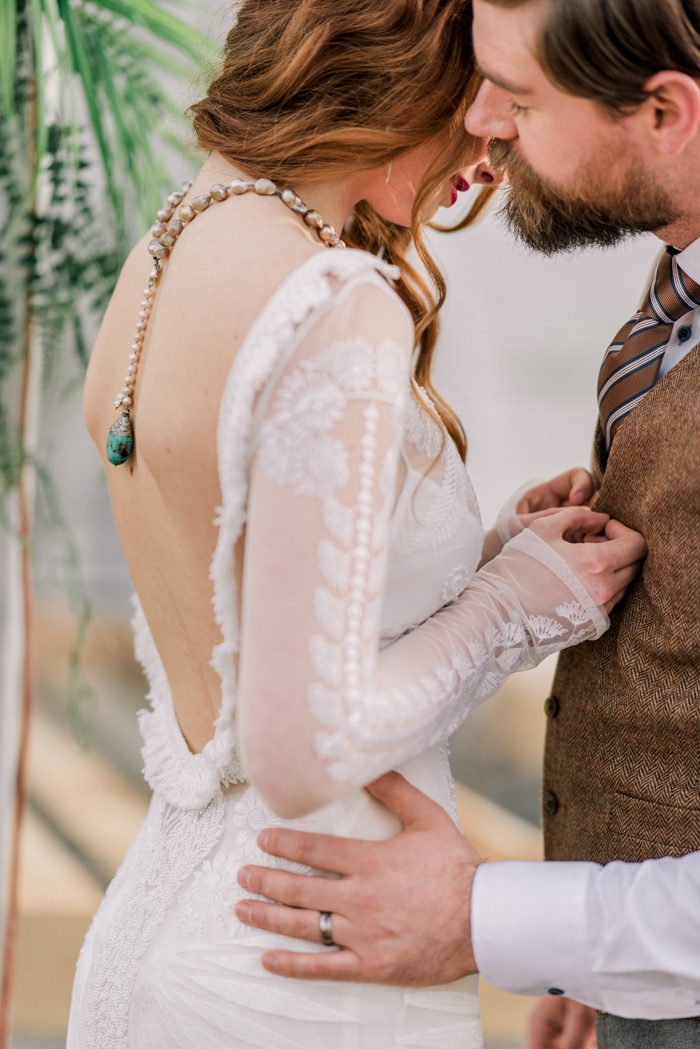 From the photographer: The inspiration behind lays behind the fact that I absolutely love intimate elopements just as much as I love big weddings. I want to inspire couples, who contemplate eloping but perhaps also want to celebrate with family and friends as much and find themselves divided between ideas and their hearts. Couples that go for a big wedding day can still privately celebrate and enjoy the intimacy of an elopement feel by keeping a small part of their day, dedicated to reading vows. They can still stay true to what feels right for them as a couple, find the right setting like this cute Greenhouse from 1906. Incorporating this special moment in the day may also eliminate the extra stress of having to read such intimate vows in front of the guest, let's be real it can be pretty nerve-racking. Some couples opt out of reading personal vows for that same reason. I want to inspire and invite others to open up their heart and focus on what the day is really all about: them as a couple.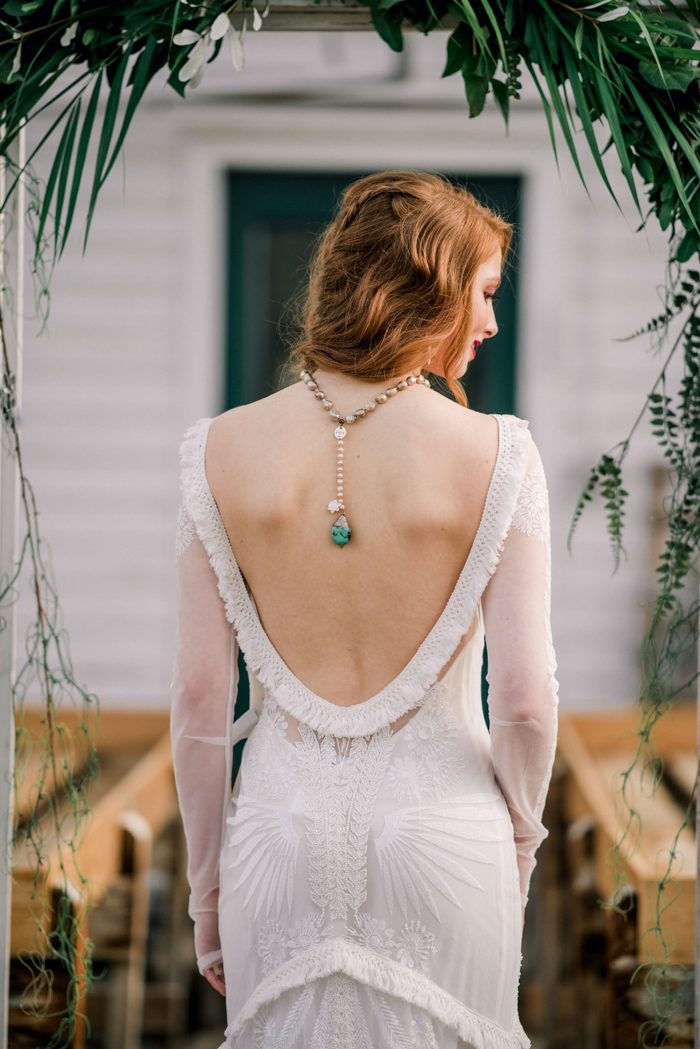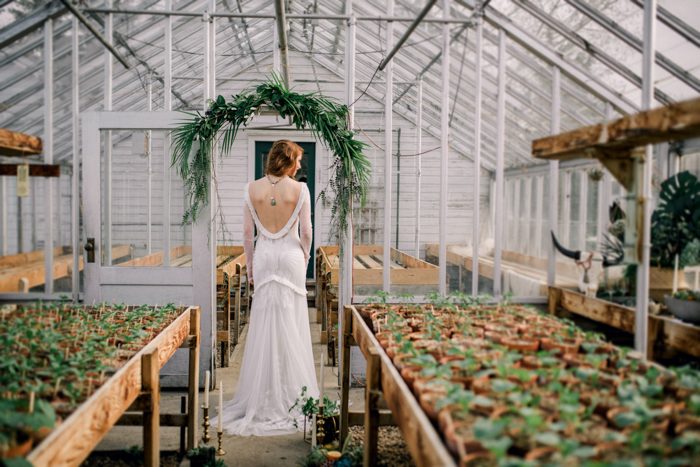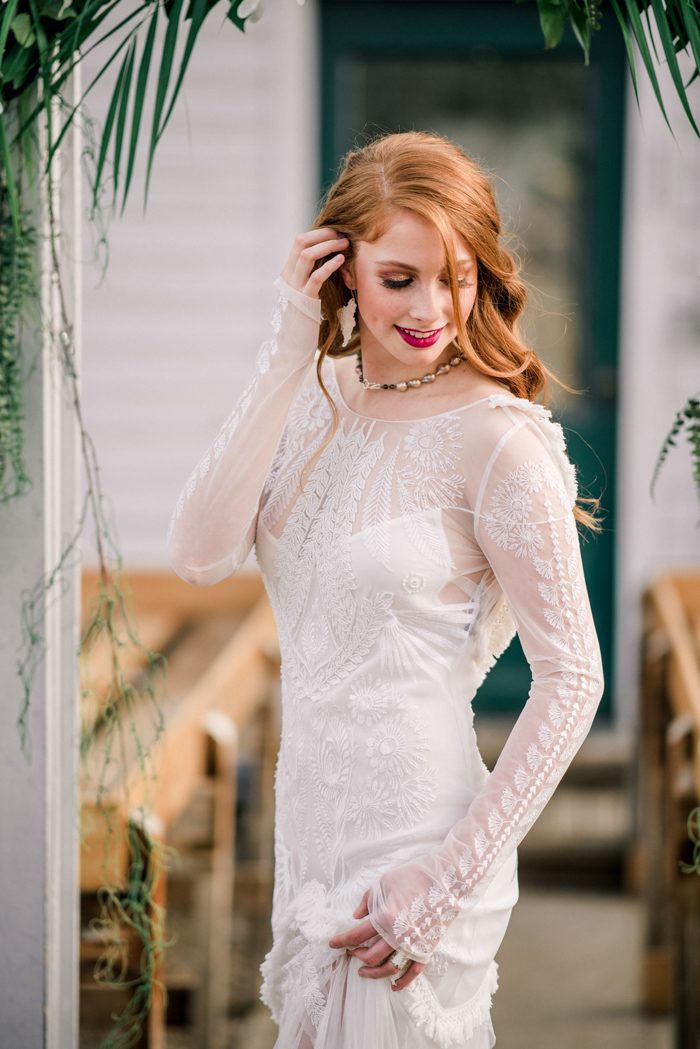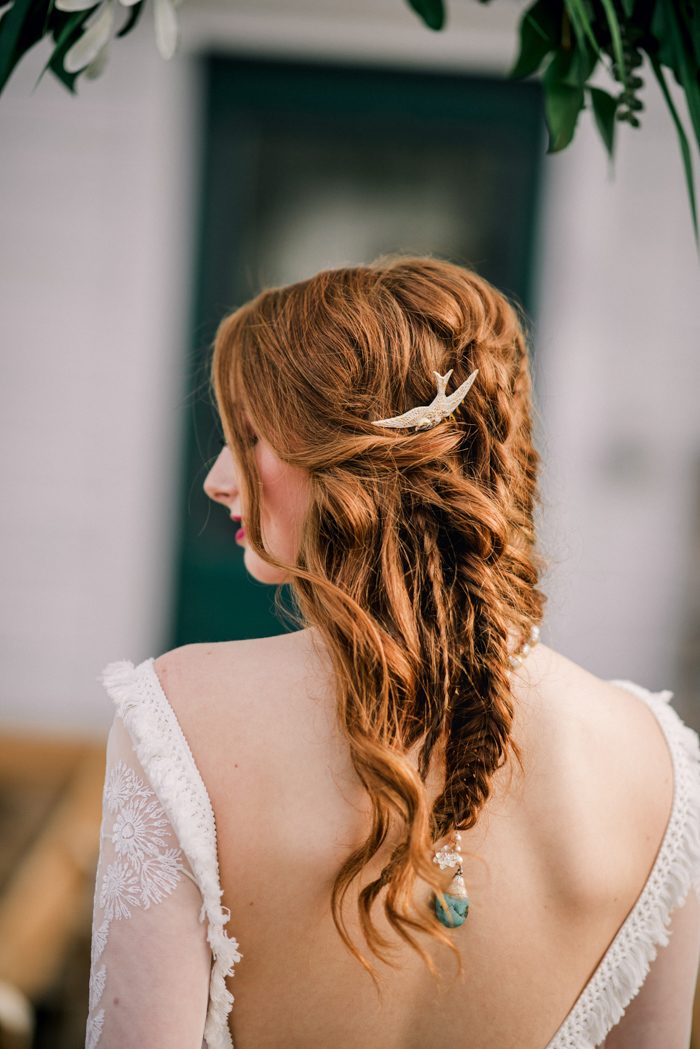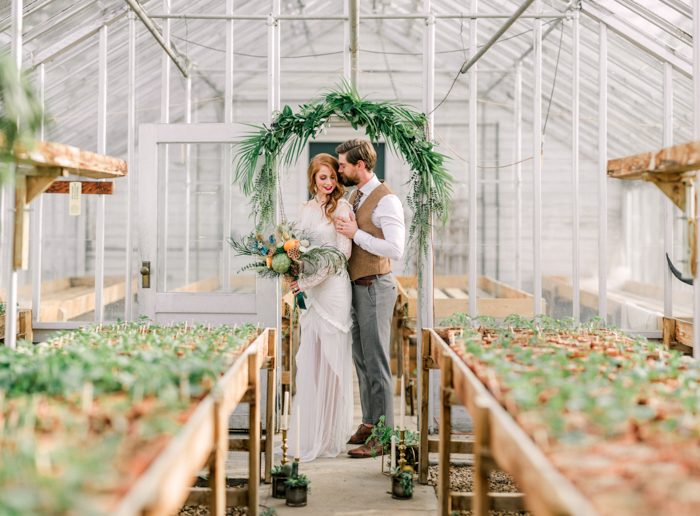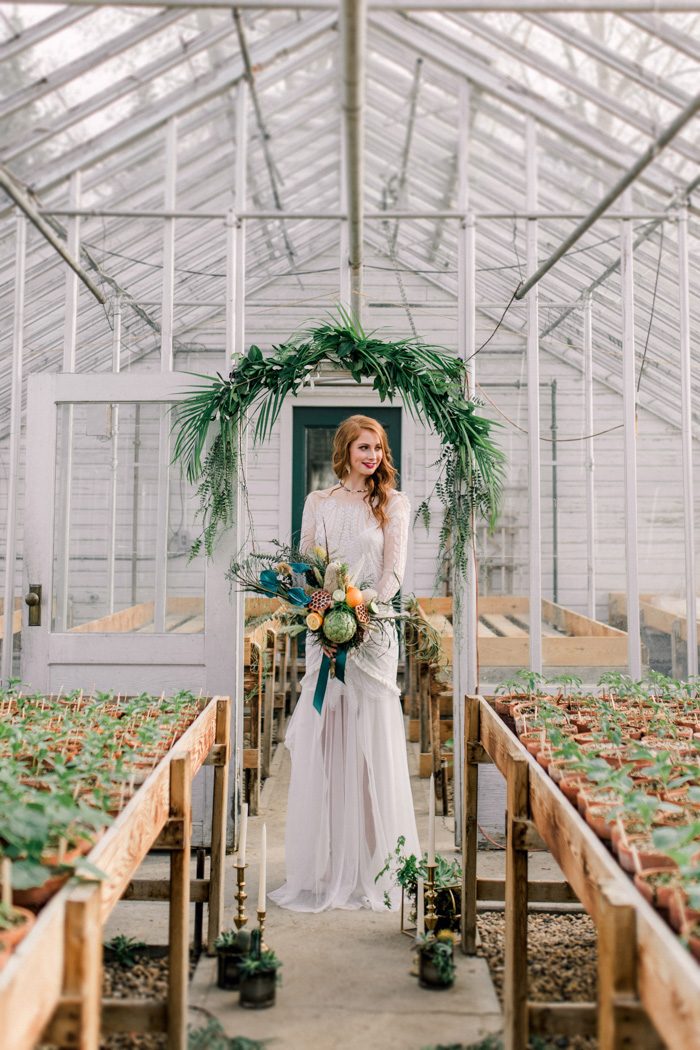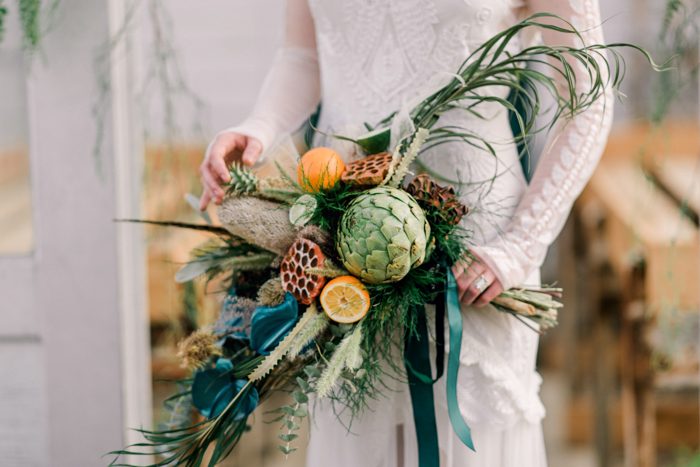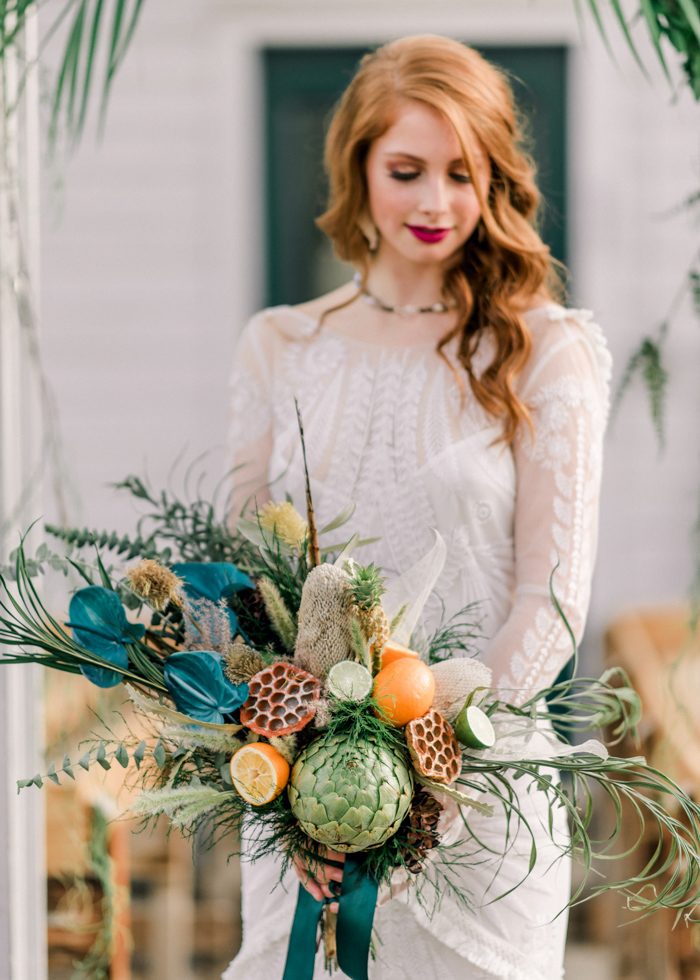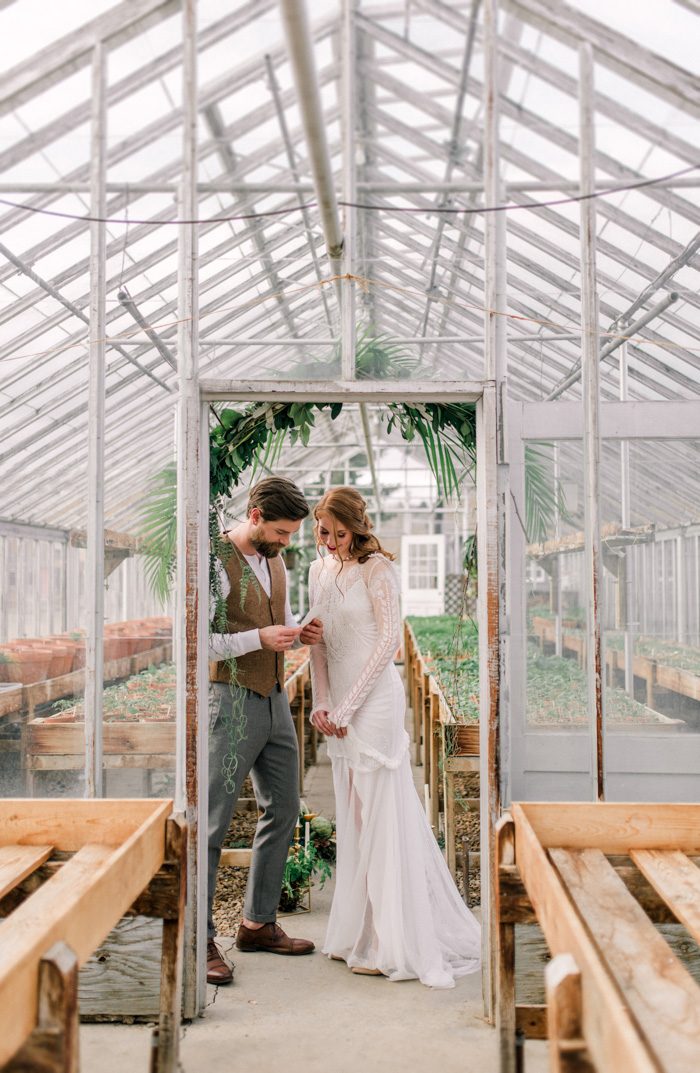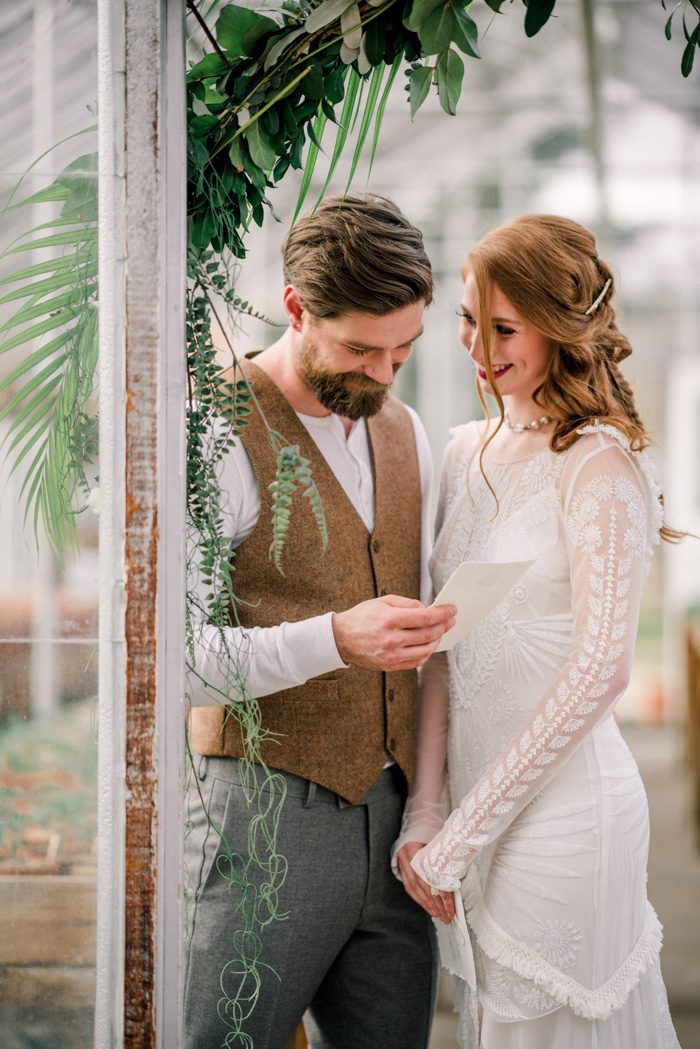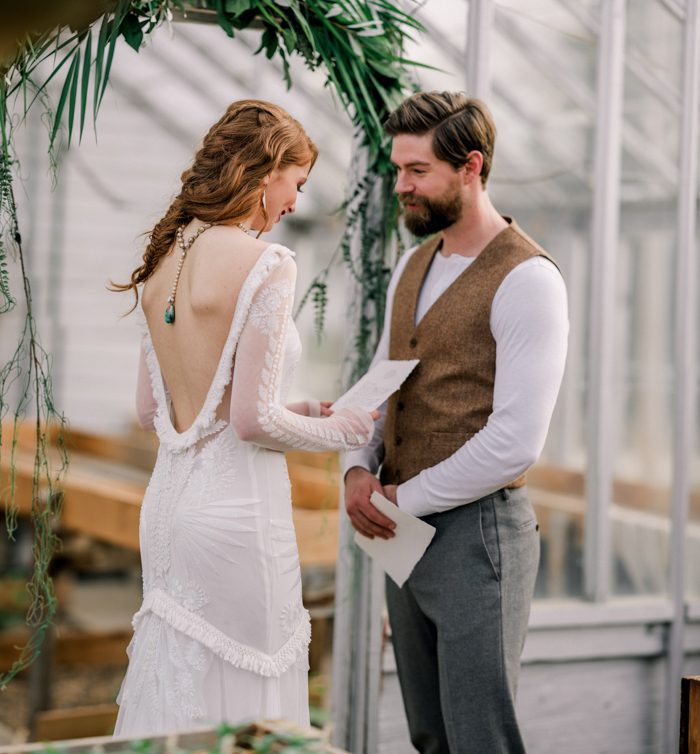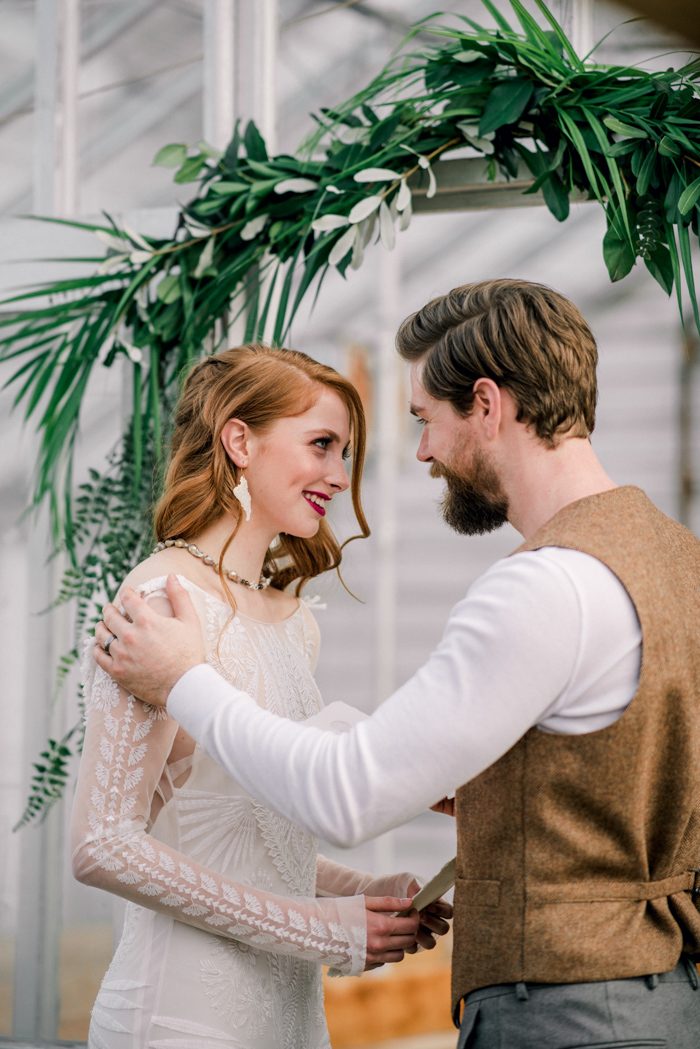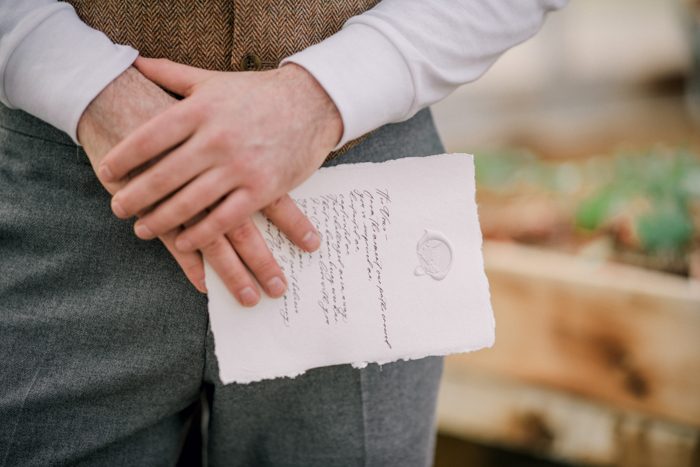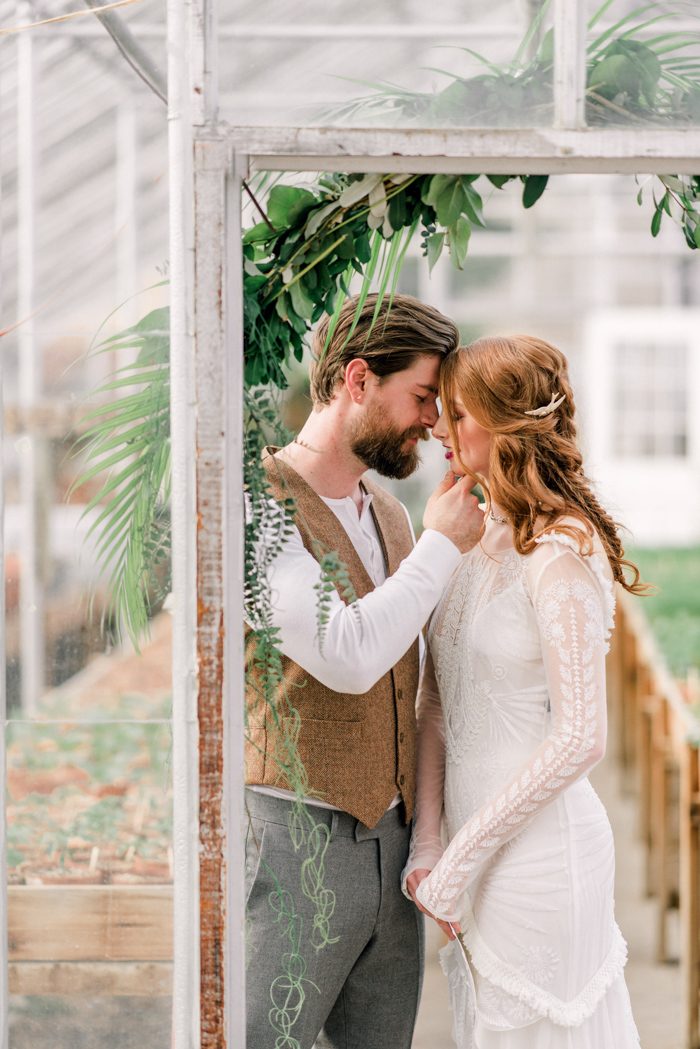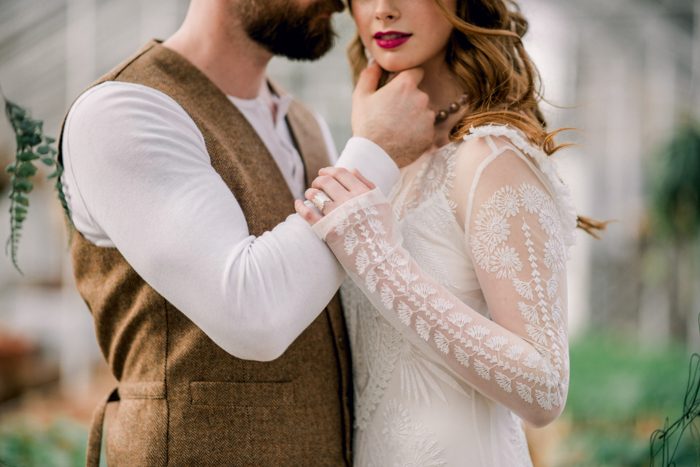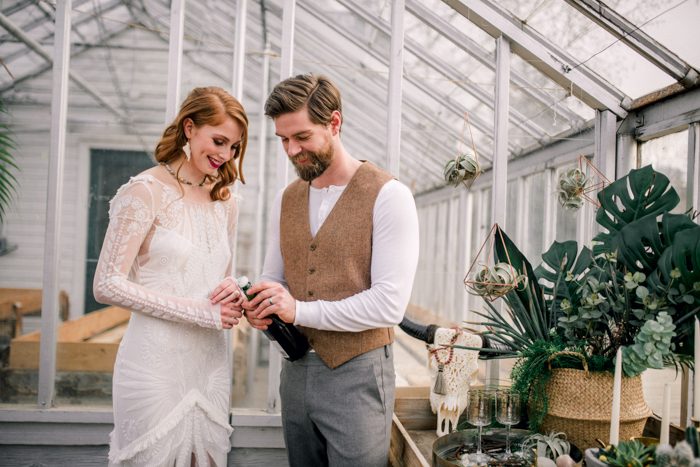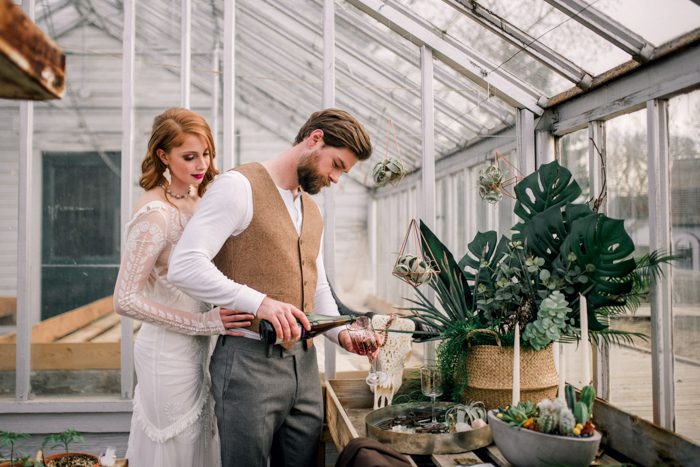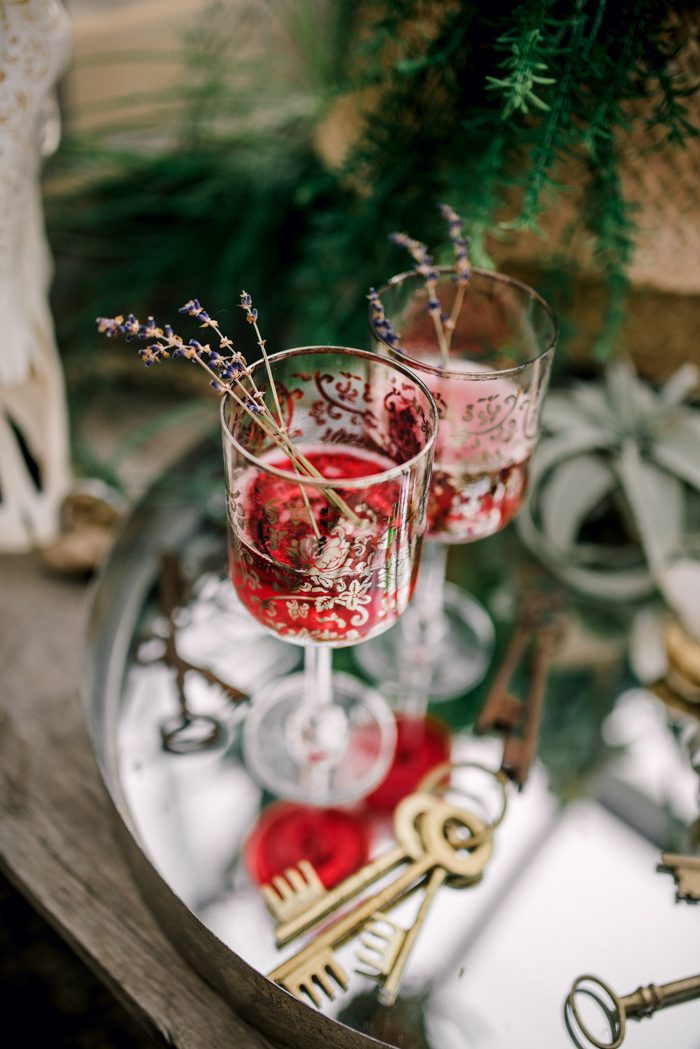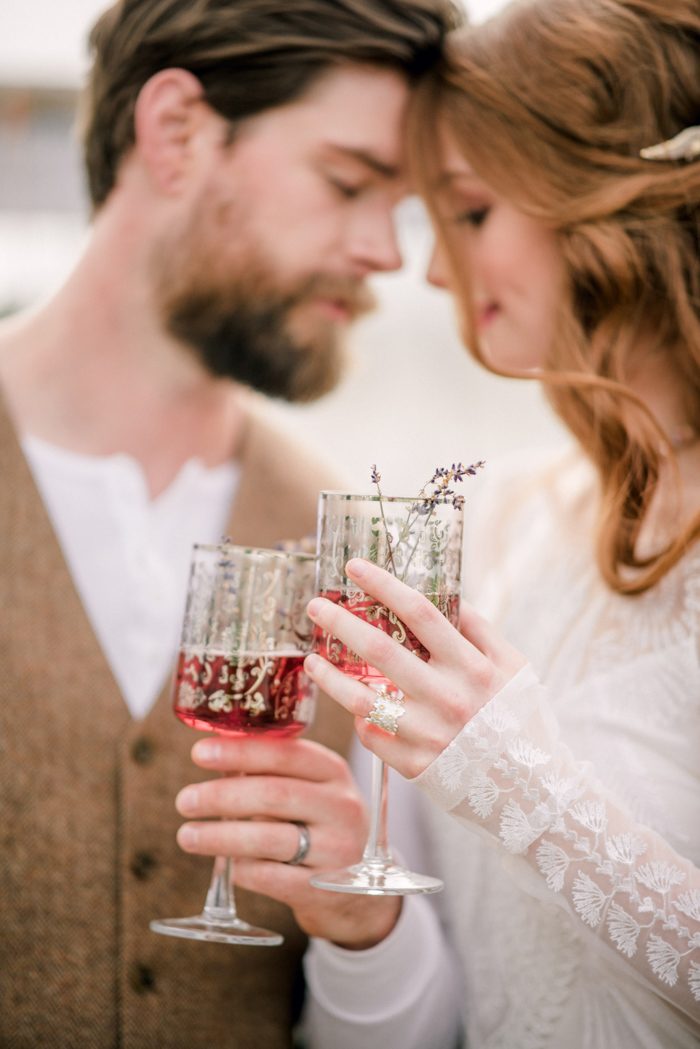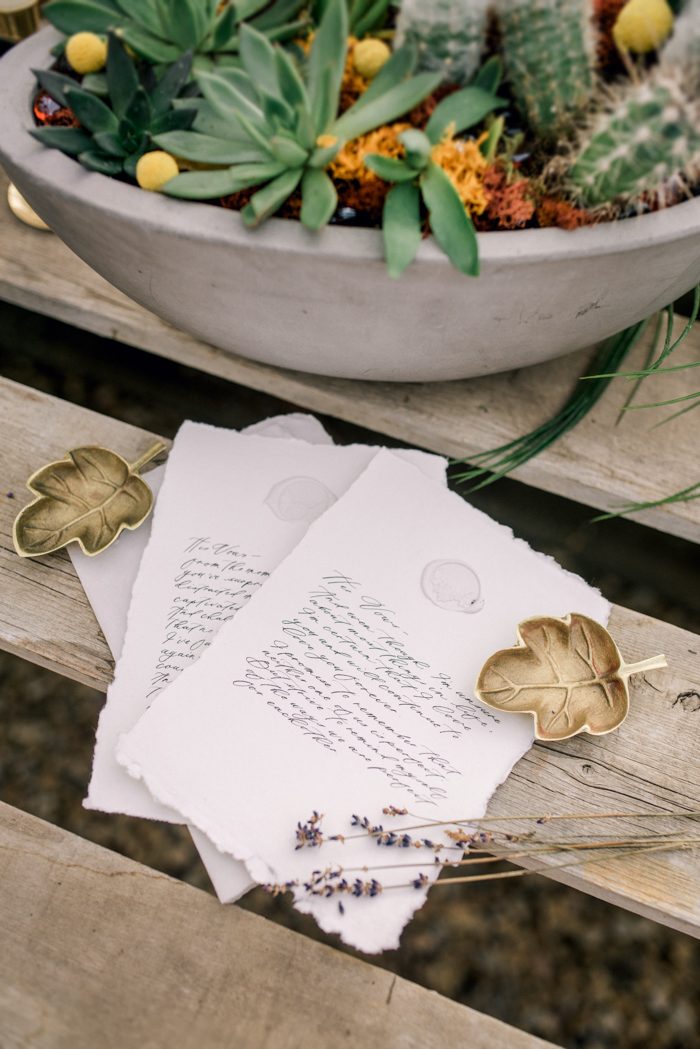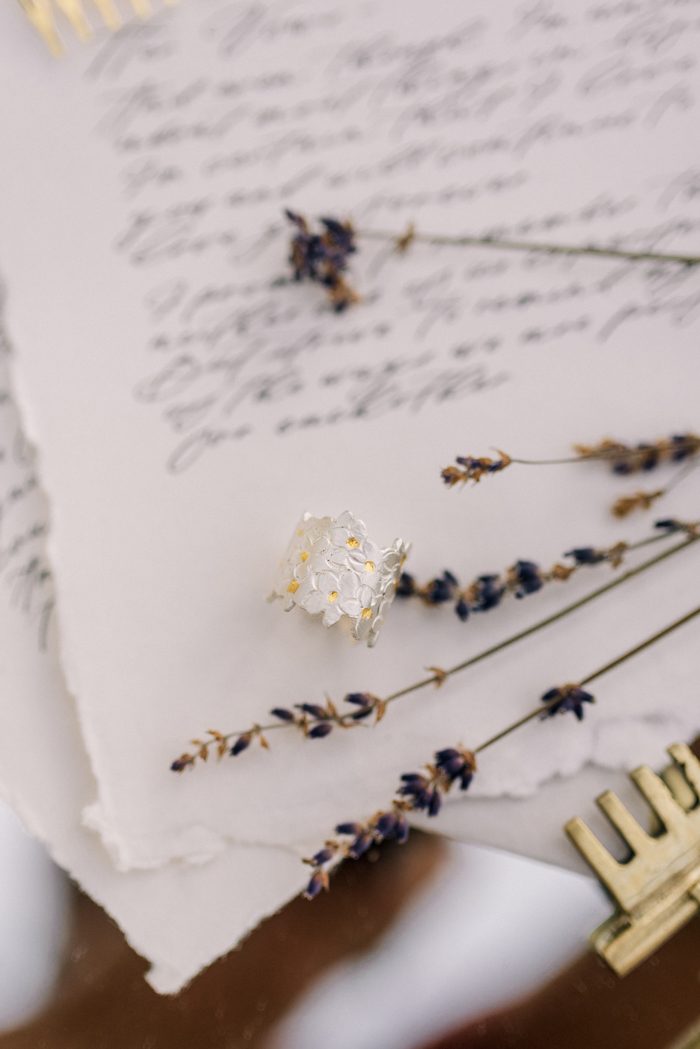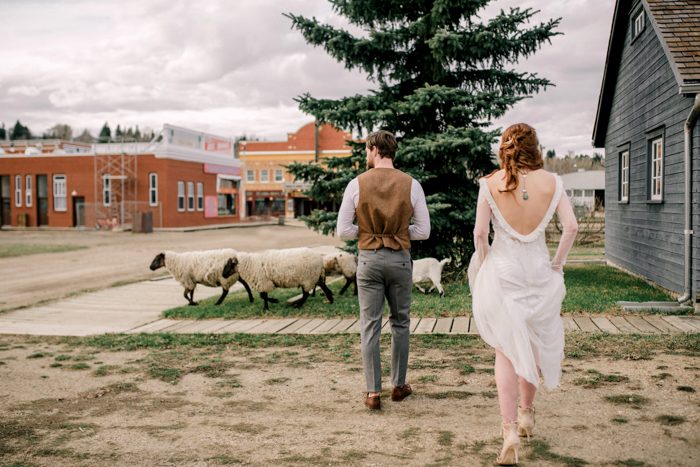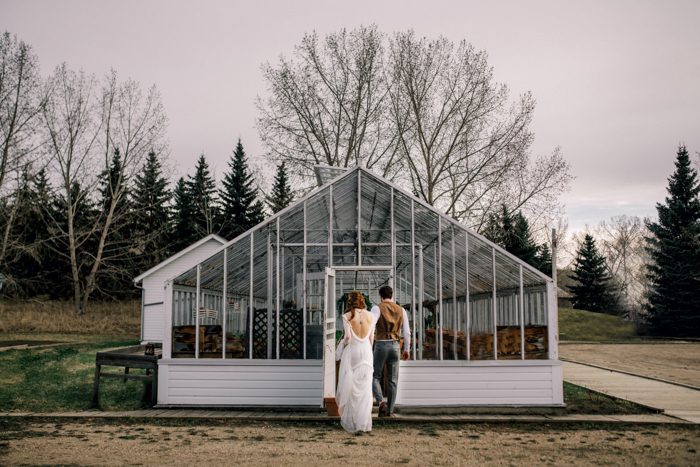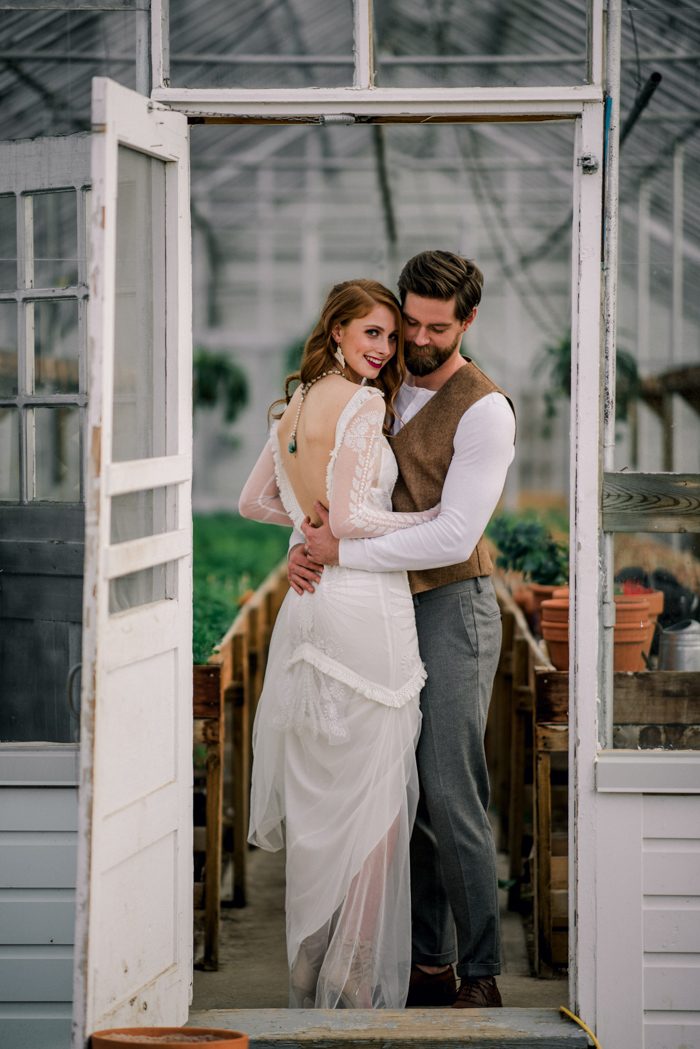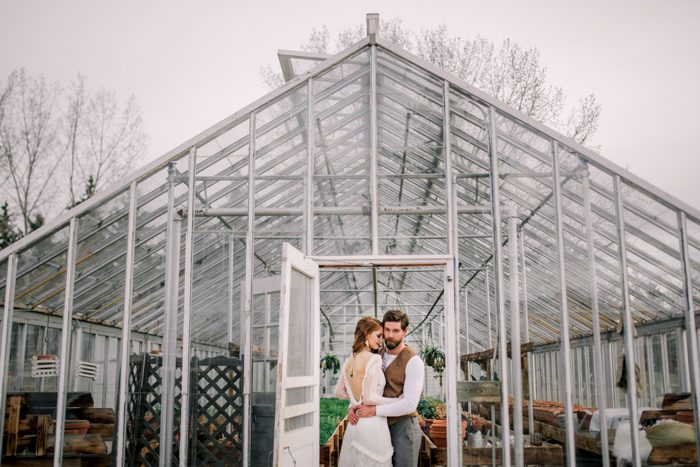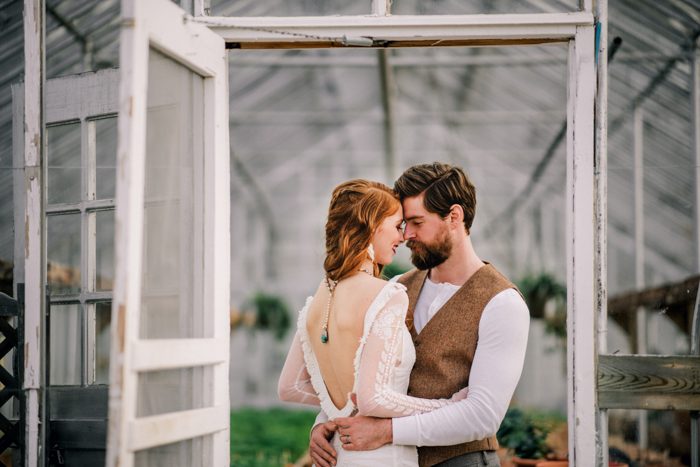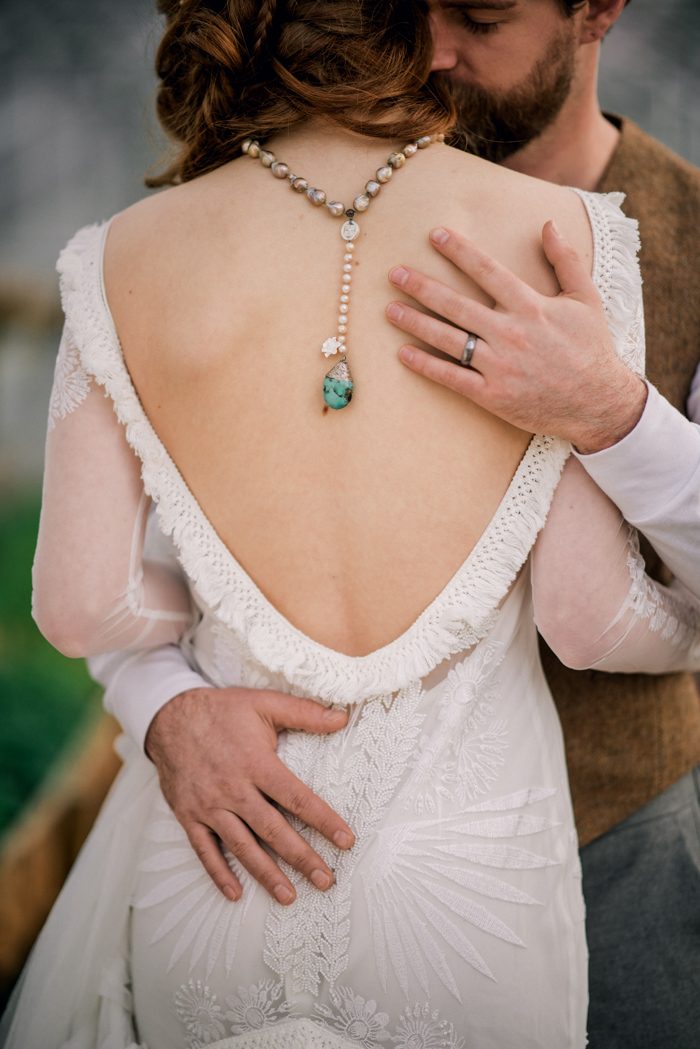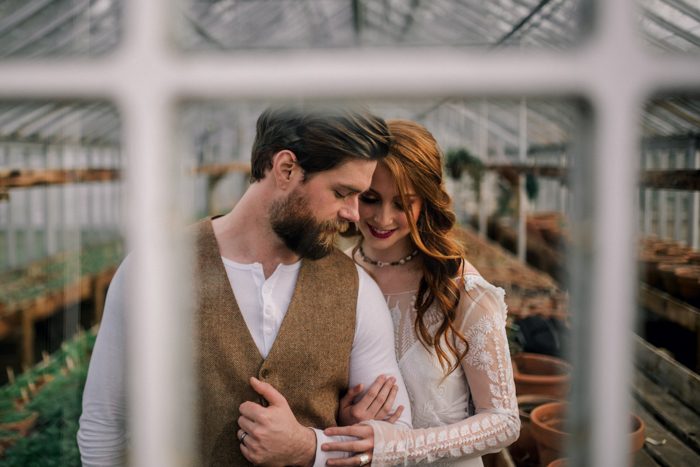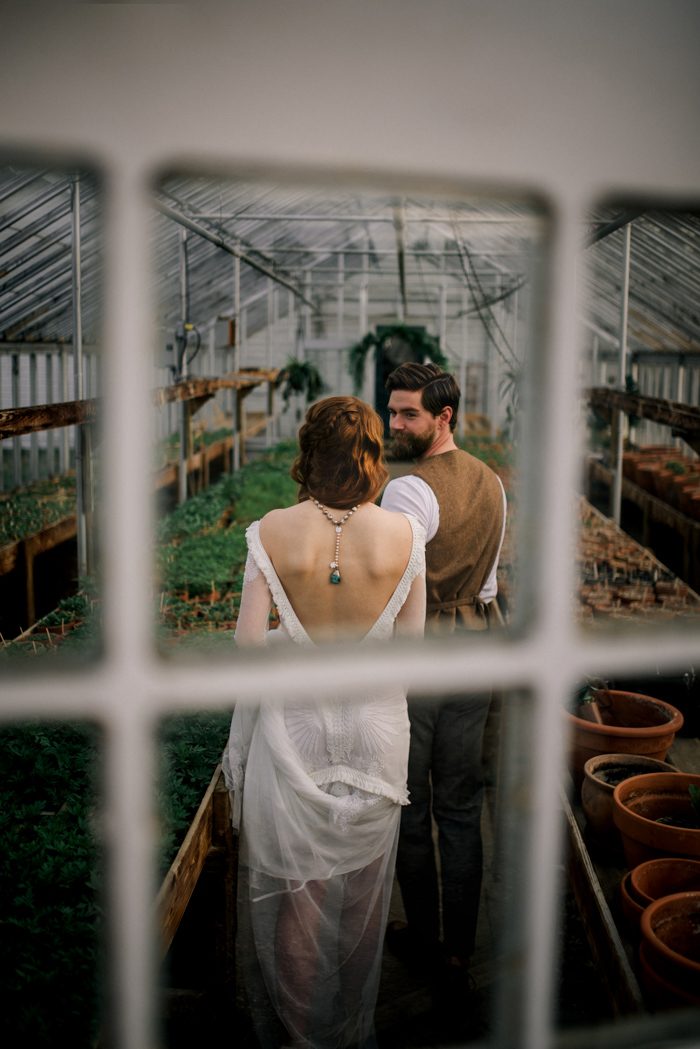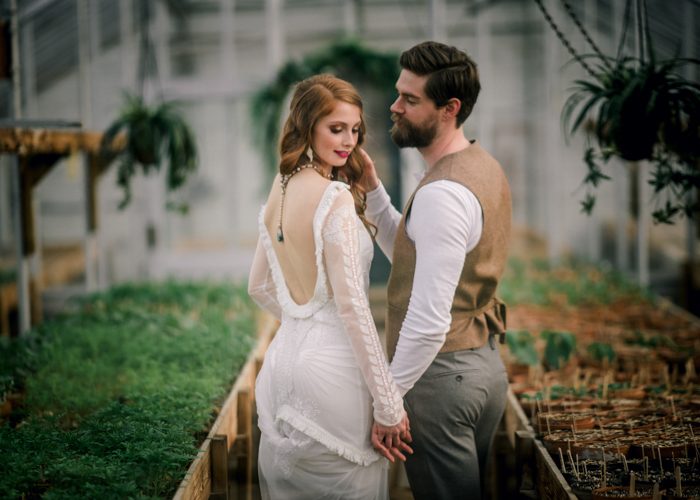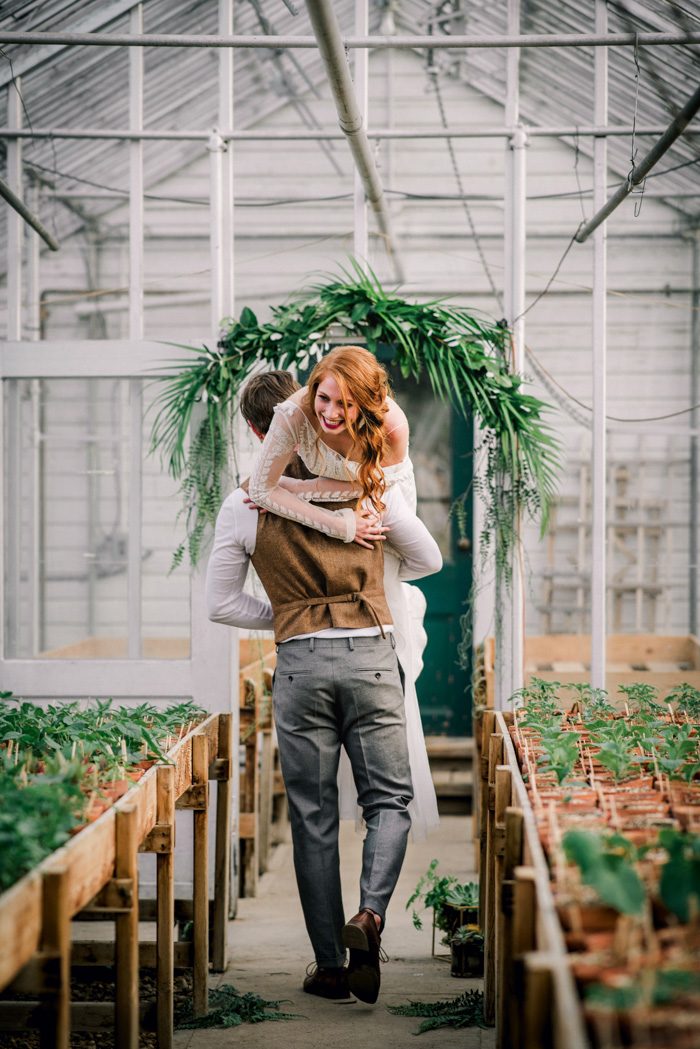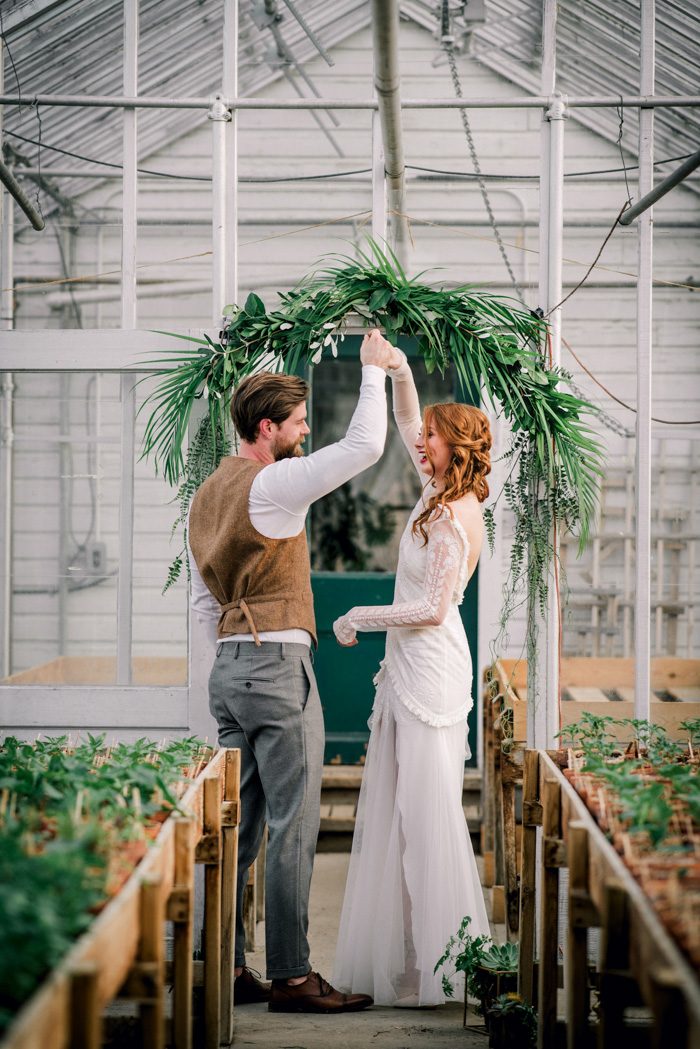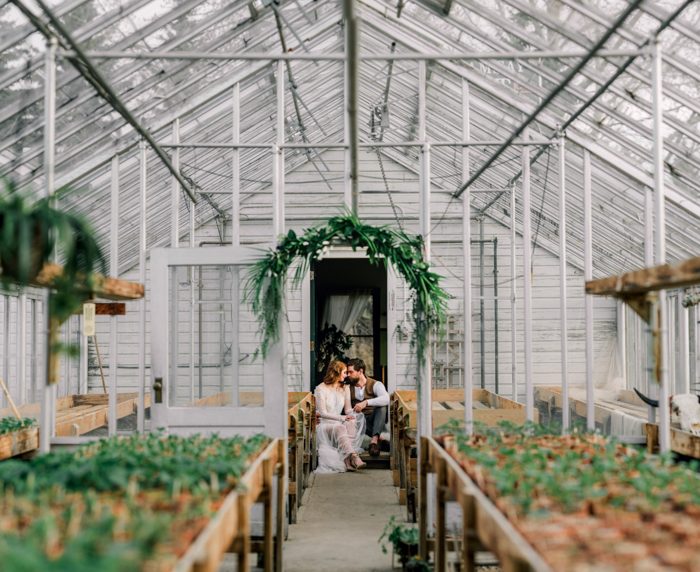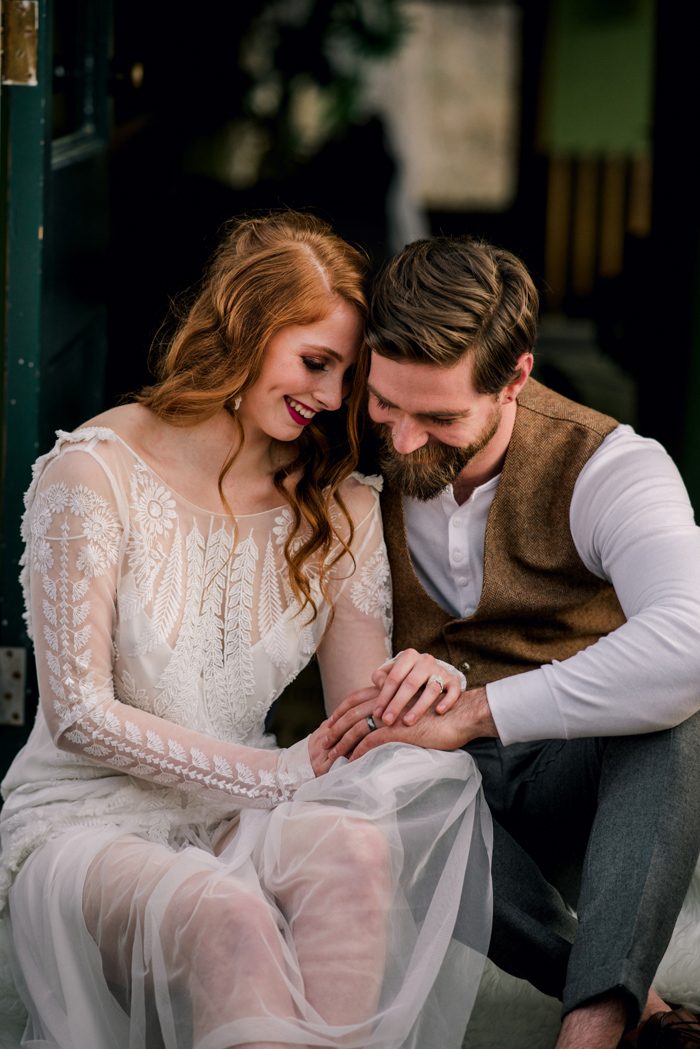 Thanks to Barbara Rahal Photography for sharing this incredible greenhouse elopement inspiration with Junebug! Love the idea of a greenhouse wedding? Get ready to fall head-over-heels for this handmade California greenhouse wedding at Shelldance Orchid Garden!