Today we have a fascinating treat…an inside look at what weddings are like in Japan, beautifully explained and illustrated by talented Junebug members, Japan residents, and experts, Dee and Tracey from 37 Frames Photography! I have to admit that my favorite episodes of Oprah were always the ones when she did "A Day in The Life" stories of other young women around the globe. I think it is so interesting to image what my life would be like with the same circumstances in a very different place. This is the wedding planning version of that same question. What would your wedding look like if you were planning it in Japan?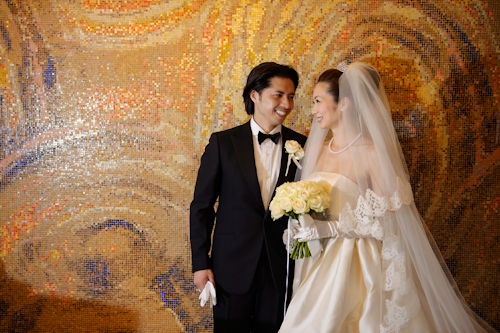 The Couple: Yoshiko and Masato
The Wedding: 9.16.12 – Tokyo American Club – Tokyo, Japan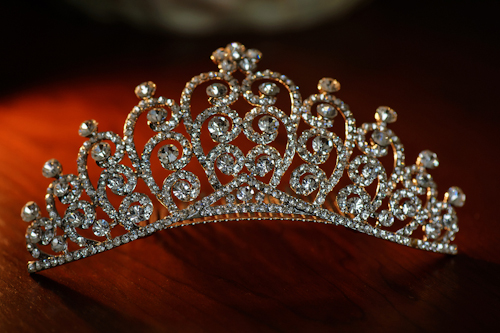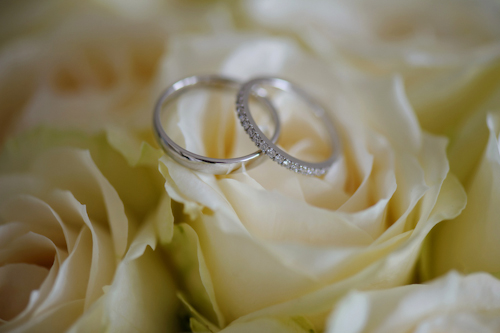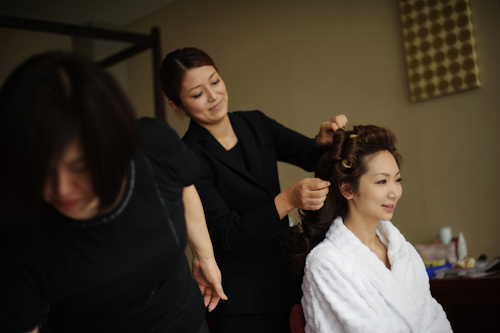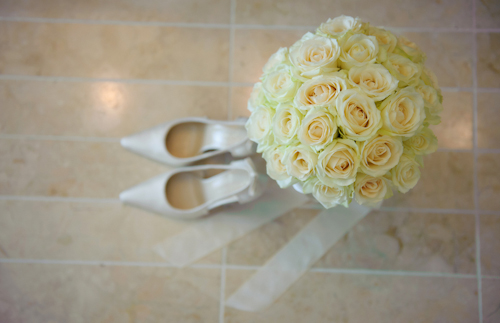 What three adjectives best describe your wedding? Stylish, warm and memorable
What was your wedding color palette? Pink, ivory

Looking back, what are the moments, decisions or memories that you love the most about your wedding? The walk down the aisle!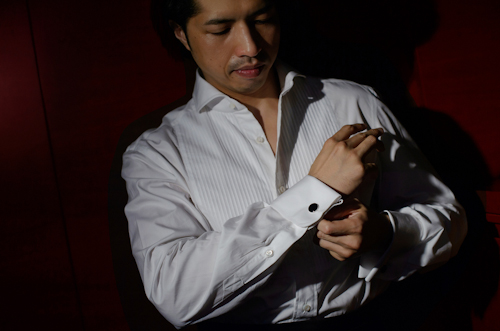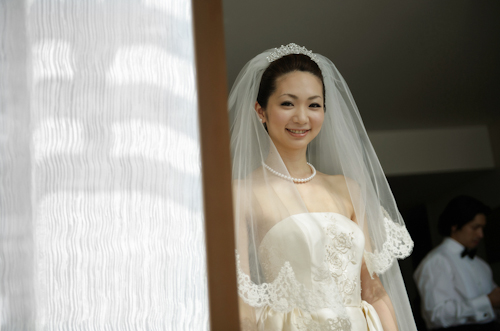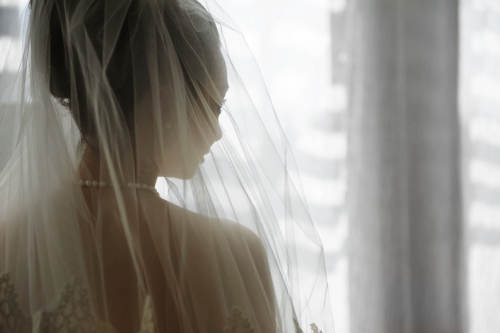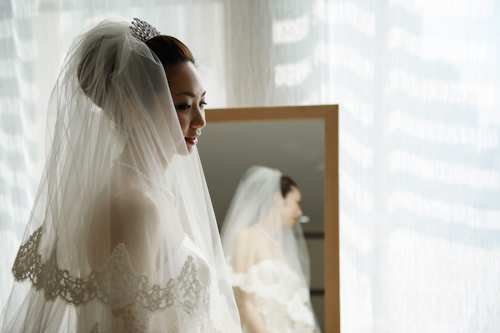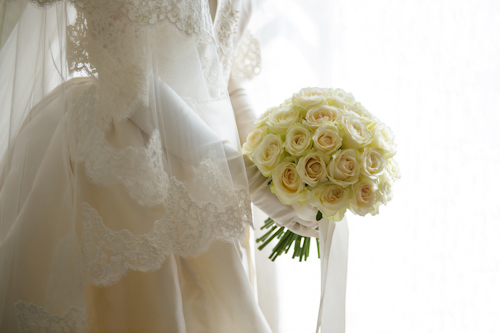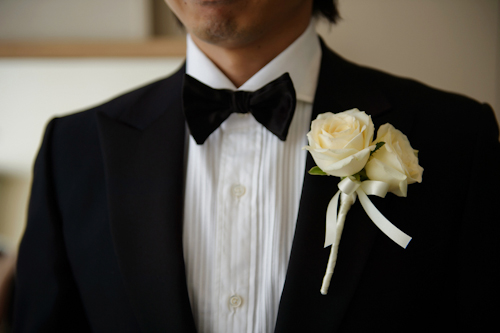 From Dee and Tracey at 37 Frames Photogarphy: Yoshiko and Masatos elegant wedding was very chic, luxurious and quite western. He works for LVMH Japan, and she runs a cosmetics company with products imported from Italy. They opted for a very modern look and feel – no shrine ceremony or wearing of kimonos. However, a western-style Japanese wedding is still very different and Id love to share some insights and observations of what goes on from our point of view as photographers (bearing in mind that most of the time we are lost permanently in translation!!). I should preface this by saying what we love most about working in Japan is not only are we so privileged to enter this very special and often impenetrable industry, but often most of the time the ceremonies and receptions are tinged with moments so powerful and rituals so meaningful we can only imagine the complexity. And Yoshiko & Masatos elegant affair was no exception.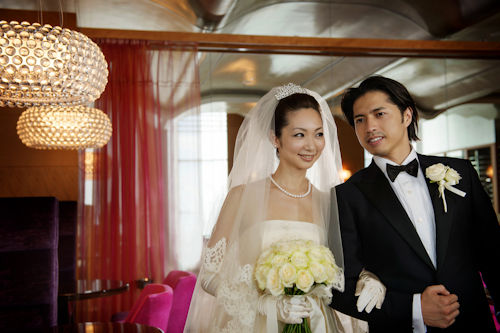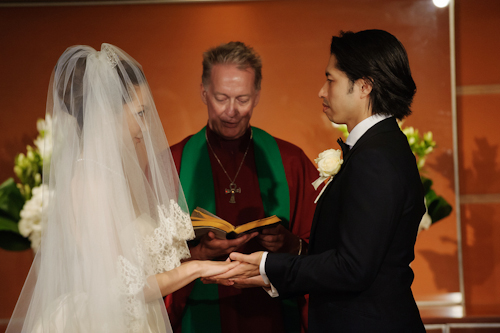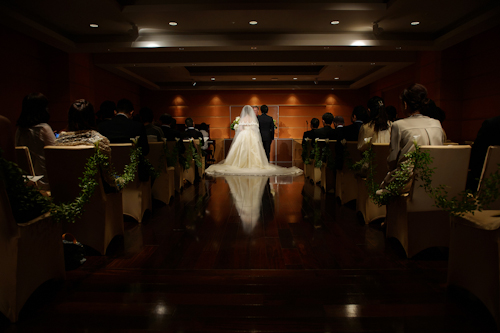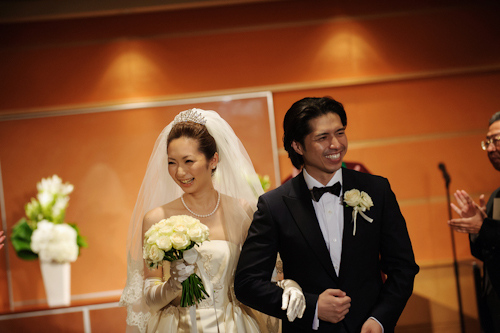 Are there any noticeable differences between Japanese and western weddings? Yes! It's one reason we love being here. For example:
It is standard practice in Japan for the couples to get ready in the same room. They share the excitement of getting ready together. There is generally no first look. The act of getting ready is intimate and special. This was how Yoshiko and Masato started their day.
When it comes to the ceremony, each wedding is different. Sometimes couples get married in a shrine; sometimes in a church. For this wedding, one of the beautiful Tokyo American Club rooms was turned into a chapel. When the bride enters, she walks down the Virgin Road (yes, thats what the aisle is actually called here!!). For Yoshiko, this was one of her highlights of the day.
Japanese receptions are very lavish and guest-orientated. All the details are carefully thought out to ensure the guests are the priority. At a Japanese wedding, guests gift the couple money in elaborate envelopes called shugibukuro. The bills must be new, crisp bills and not folded – guests go to the bank and ask for new notes. All the guests will generally receive a beautiful gift bag to take home, either with a selection of presents, often brand-name, or a catalogue to choose their own gift. I believe Yoshiko included her imported cosmetics and chocolates in the gift bags.
The receptions are run like a production and most often start with a profile DVD of both the bride and groom, featuring their history until that special day. There will be a grand entrance and then its on with the show. It is typical in the Japanese wedding for the families to be seated at the back of the room. The two front tables will be reserved for the grooms boss/VIPS and the brides boss, who will typically give the first two speeches, including the toast.
The bride and groom will often leave the room after the first round of speeches to change into a second look and then make another grand entrance. Which is again the flow of the reception that Yoshiko and Masato went for.
Frequently the guests will surprise the couples with a performance of some kind. For Yoshiko and Masato, the brides friends all dressed up as the girls from the very famous Japanese group AKB48 and surprised them with a routine. Mid-way through Yoshiko joined them – theyd been rehearsing for this since March! The look on Masatos face was priceless.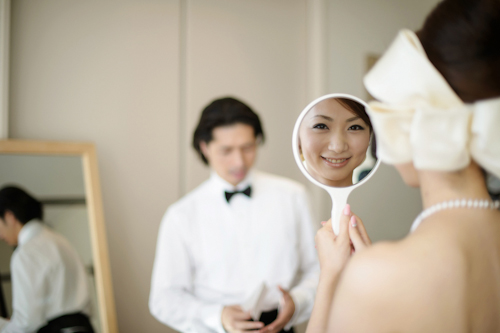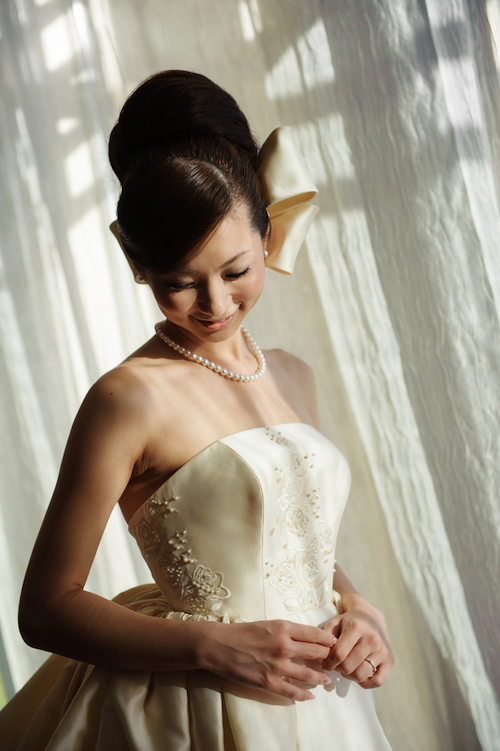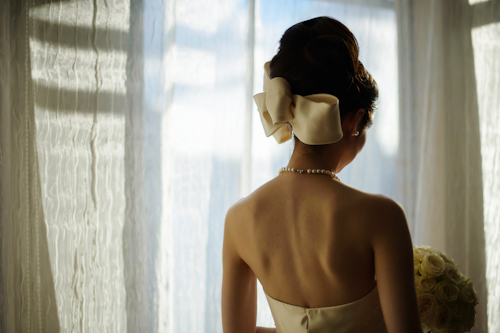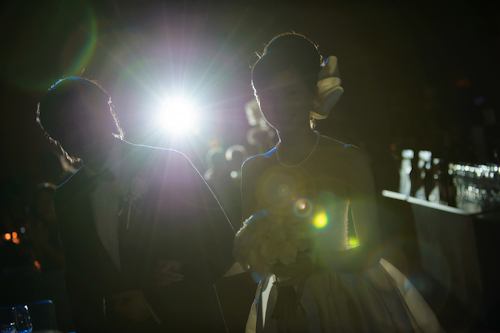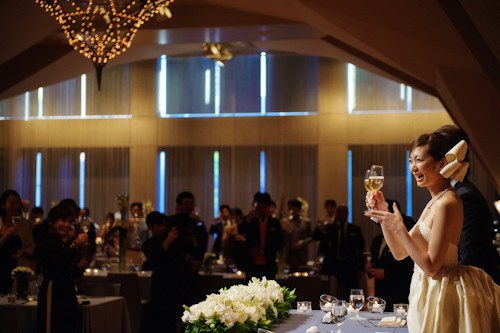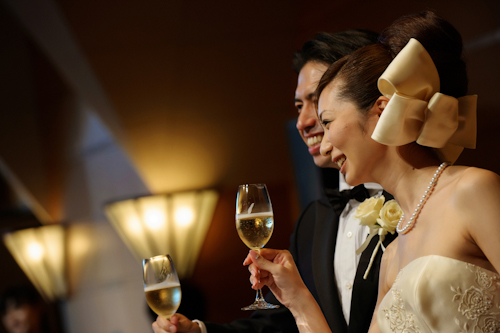 Do most Japanese weddings follow a standard format, or are couples free to add their own touches? Generally, each and every Japanese wedding is unique. And to be honest, this is truly what keeps us here. They are often planned meticulously first around the Japanese calendar and the Rokuyo lucky and unlucky days. Of course, brides want their weddings to fall on lucky taian days. It is not uncommon for the popular shrines to have more than 20 weddings come through on those particular dates. Naturally they are run with precision timing and by an army of attendants and planners. From the intricate layers of priceless kimonos where the bride always carries a dagger, to grooms on roofs, stoic emotion – no matter the occasion – to couples bursting out of giant balloons and historical shrines and MCs who magically re-appear as Geishas…we know we'll never manage to see it all! Whether the day is tinged with heavy tradition starting in the shrine, with at least two kimonos changes, or more western with gowns and a lot of princess inspiration, the key is the same celebration and production. And weddings pretty much flow in three stages: the ceremony for immediate family only; the reception for closest family, relatives and esteemed guests and featuring many speeches; then finally the Nijikai, or second party. This is after the reception for the couples friends when everyone really lets their hair down. We can never be sure where this incredible voyage into the heart of Japan will take us, but we are just so excited to share many of our only-in-Japan moments with our fabulous friends at Junebug Weddings!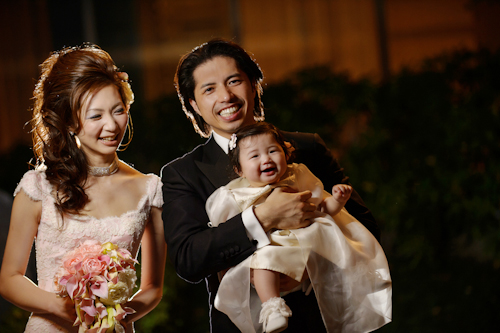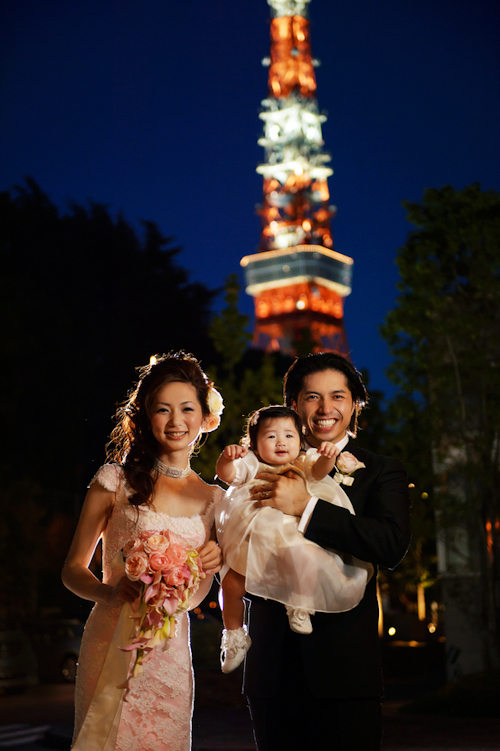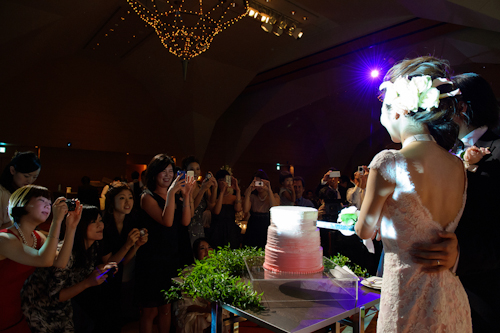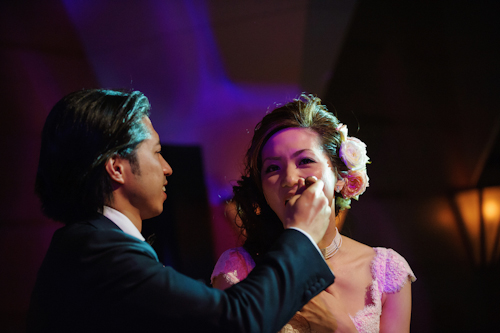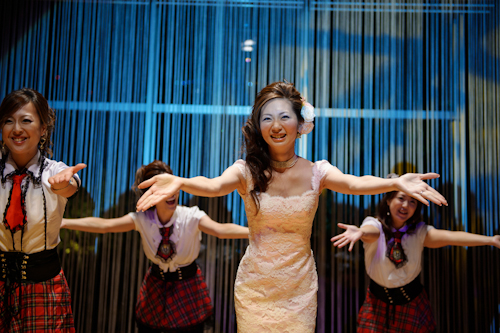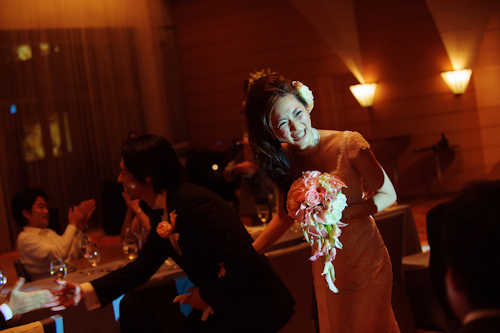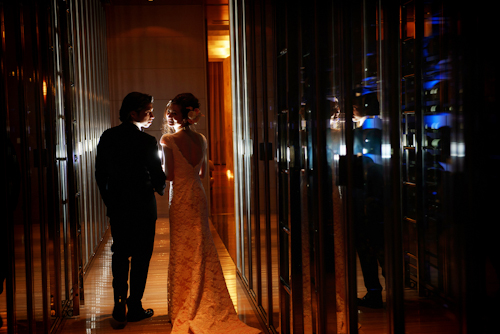 The Wedding Team:
Photographer: 37 Frames Photography
Ceremony & Reception Venue: Tokyo American Club
Videographer/Film Maker: Taro Irei
Catering: Tokyo American Club
Florist: Bloom and Stripes
Wedding Dress: Auin
Bridal Accessories: Mikimoto
Groom & Groomsmen Apparel & Accessories: Dunhill
Hair & Make-up: Tomoko Sakata
Rings: De Beers
Thanks to Yoshiko and Masato – and Dee and Tracey from 37 Frames – for sharing this special wedding day with us!