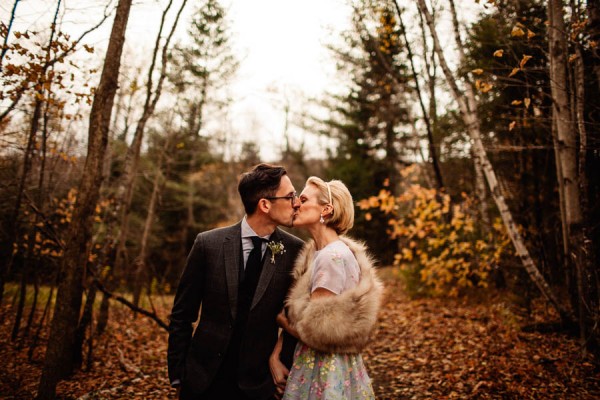 Dressed to the nines in custom-made fashions, Andrea and James' wedding in Vermont was impossibly stylish. Andrea took cues from Valentino when designing her colorful embroidered tea-length gown and completed her look with a fur stole and delicate headband. The weather turned unexpectedly chilly for their outdoor ceremony at Mad River Barn, but the couple's deep connection kept Andrea warm as she listened to James read his vows. With a focus on interacting with their loved ones and celebrating the next chapter in their lives together, every minute of Andrea and James' wedding was filled with laughter and love.
The Couple:
Andrea and James
The Wedding:
Mad River Barn, Waitsfield, Vermont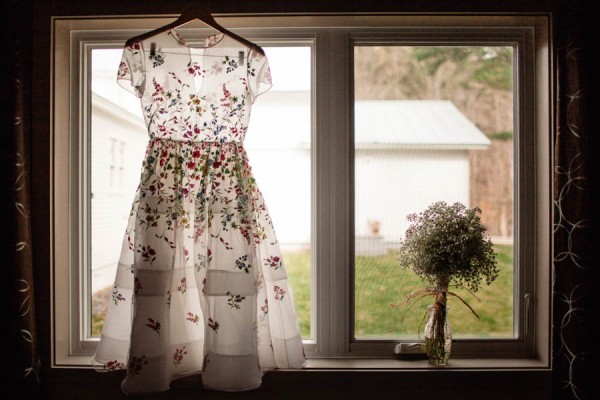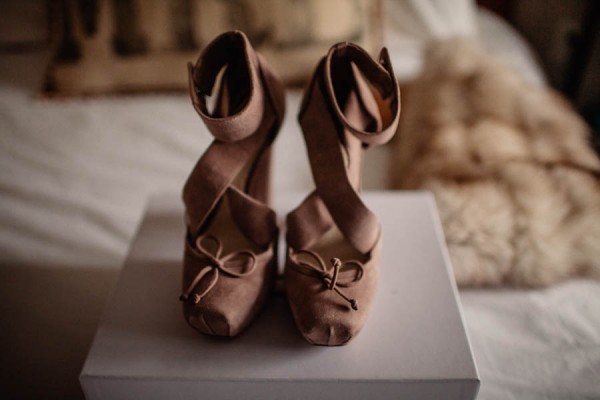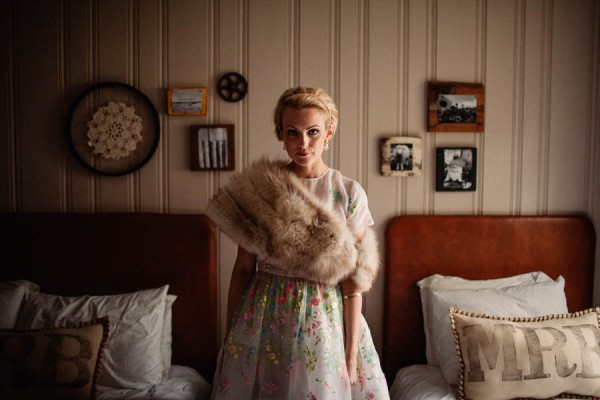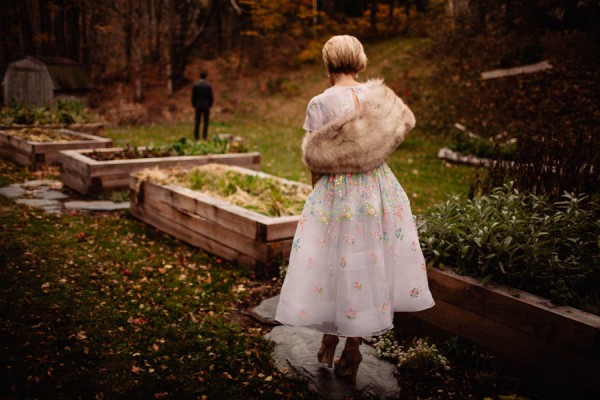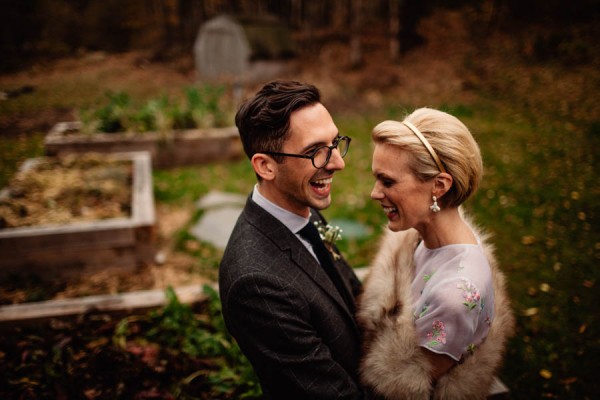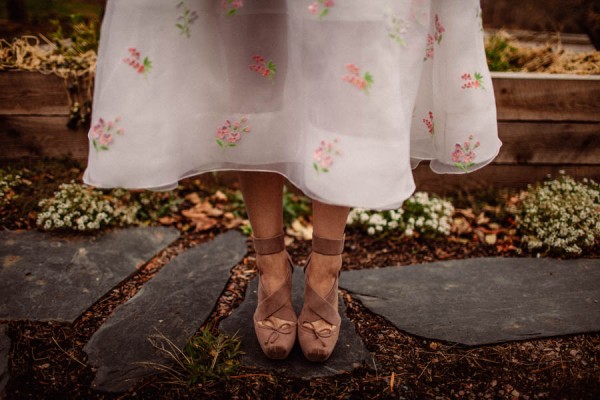 Both of us had custom made garments for our wedding day. James used Michael Andrew's Bespoke tailors and went with a casual 3-piece autumn suit made of Dormeuil wool and featuring personal details like monogramming in the lining. I was inspired by Valentino and knew I wanted some color; the silk organza fabric was woven & embroidered in Switzerland, and the self-designed dress was made in midtown Manhattan. My hair and makeup were inspired by the fresh faces of LV in the S/S'12 runway show, and I topped it off with ballet-inspired pumps.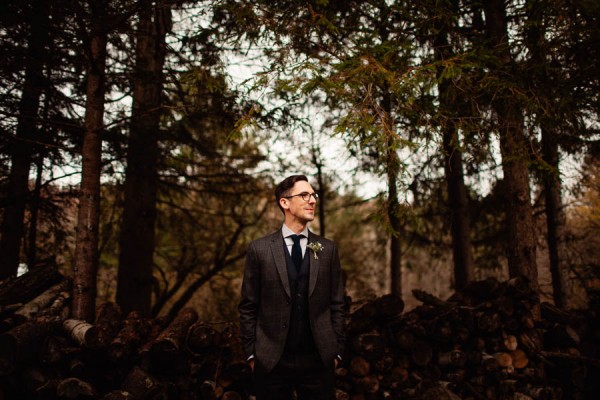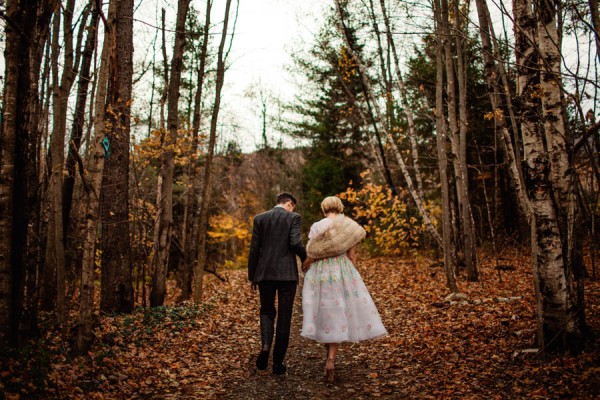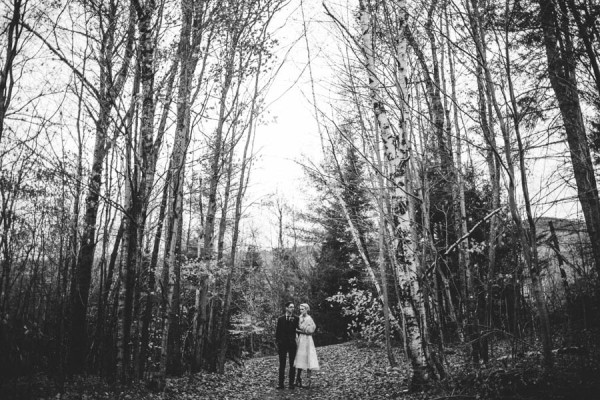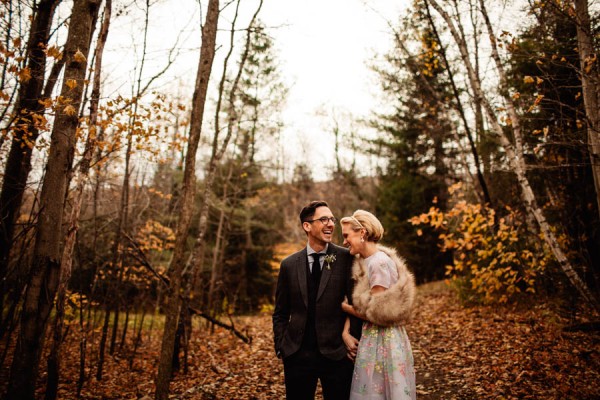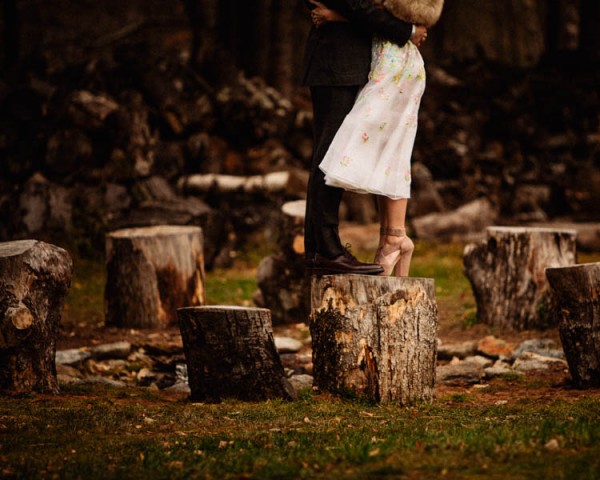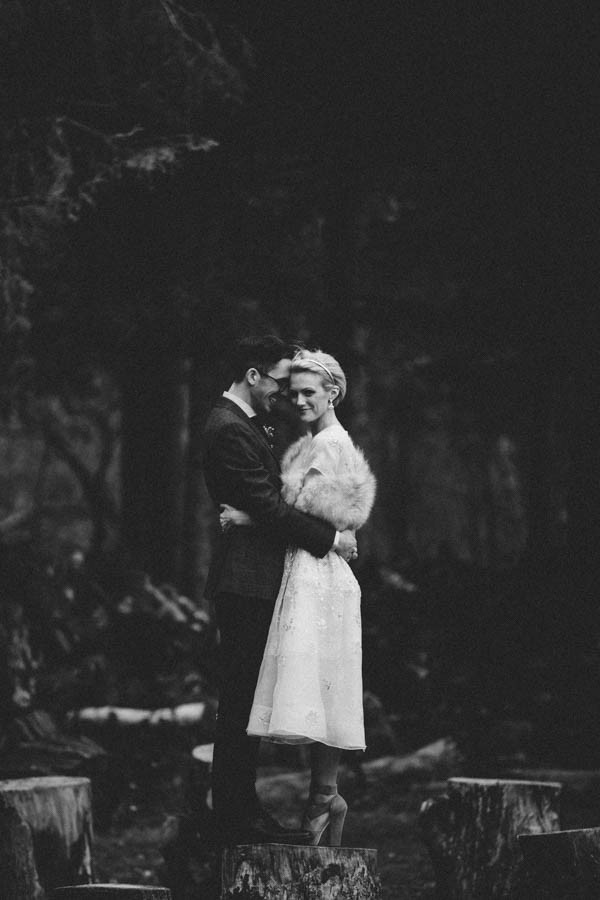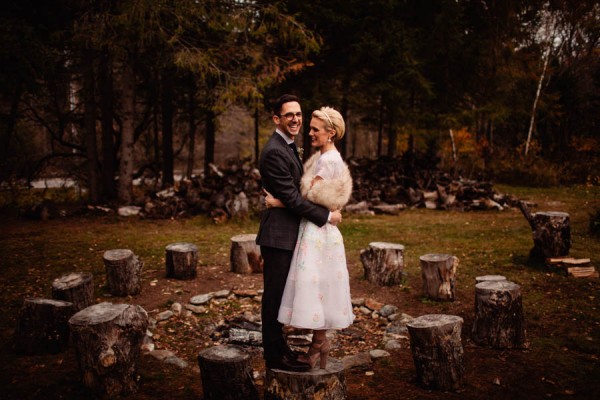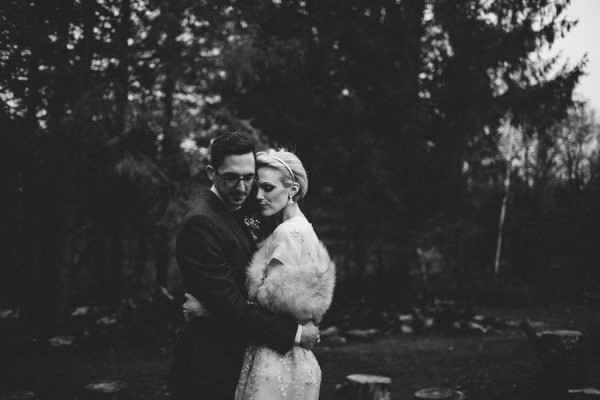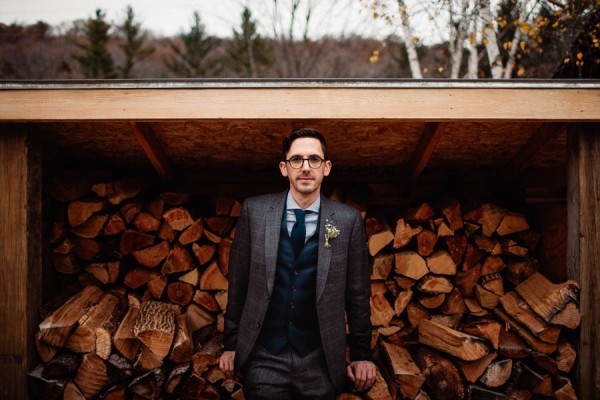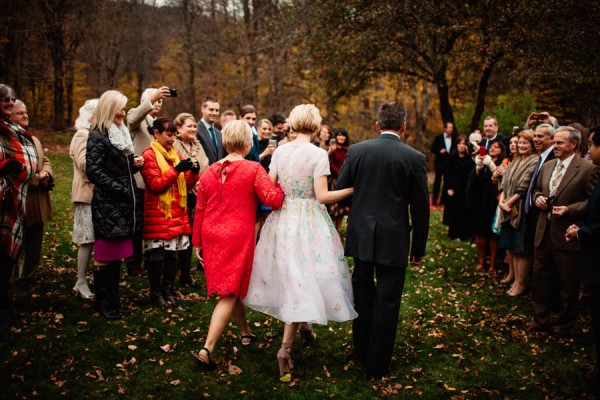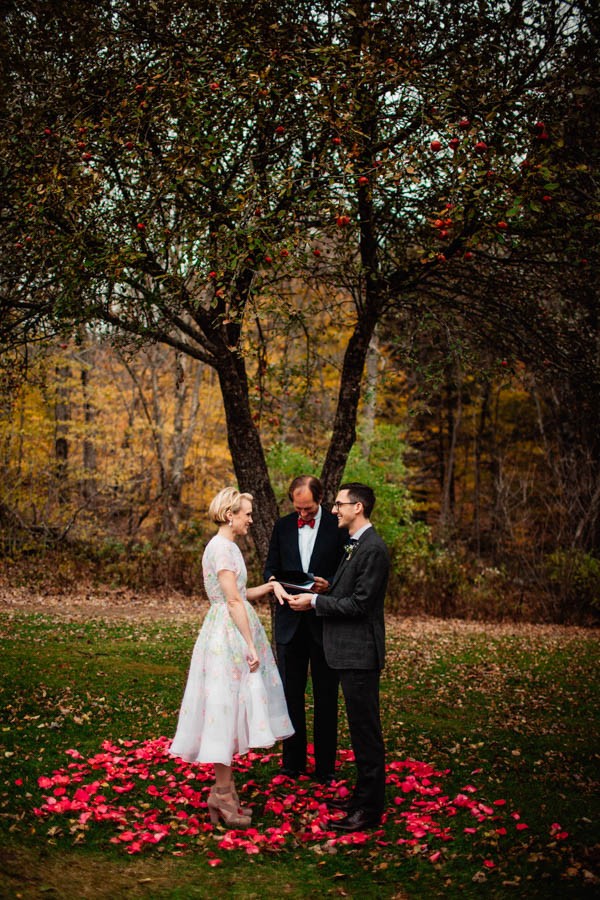 Holding each other's hands and saying our vows in front of our guests was incredible. There was so much love in the air, it was overwhelming. It was also much colder than we expected and by the middle of the ceremony, I was really freezing. It felt like James was saying vows to be my life long support, while literally holding me steady to keep me from shivering. It was such a beautiful parallel that no one else knew about.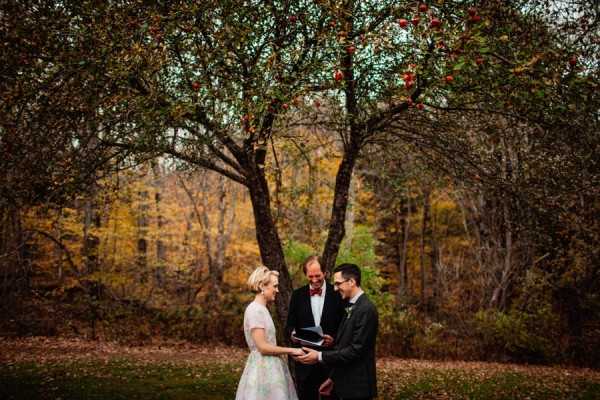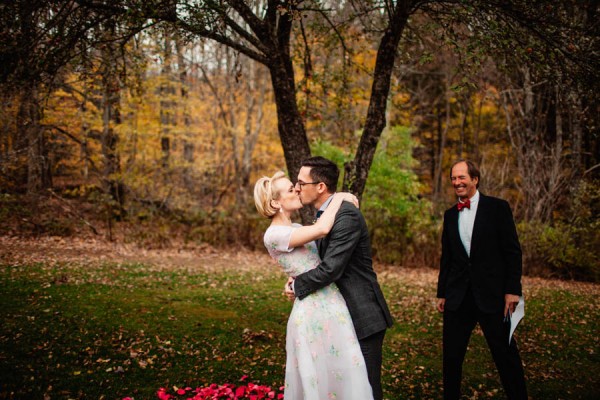 We didn't know that our guests would be tossing flower petals once we were announced as married, and that was such a magical moment!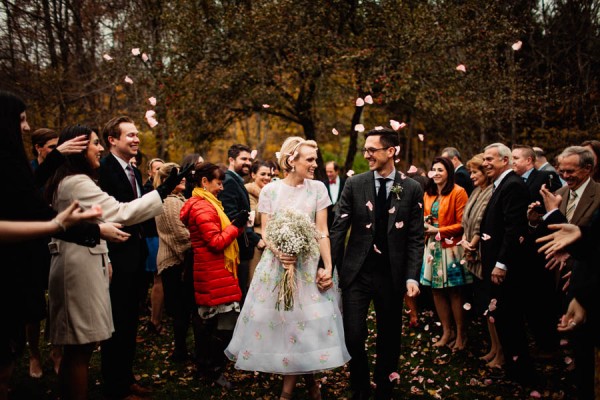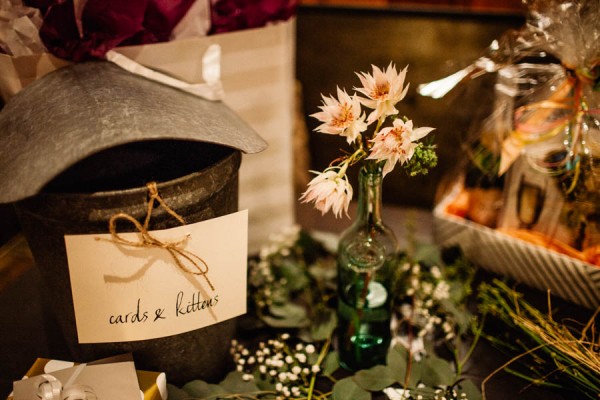 It was important to us that the wedding represented who we are as a couple, and that it was structured in a way that enabled us to really spend time with and appreciate all of our friends and family that attended. We kept it small, intimate, and completely relaxed, and chose a space that made it easy for everyone to interact.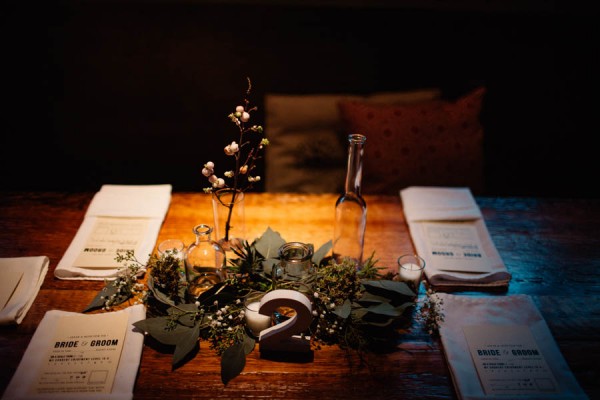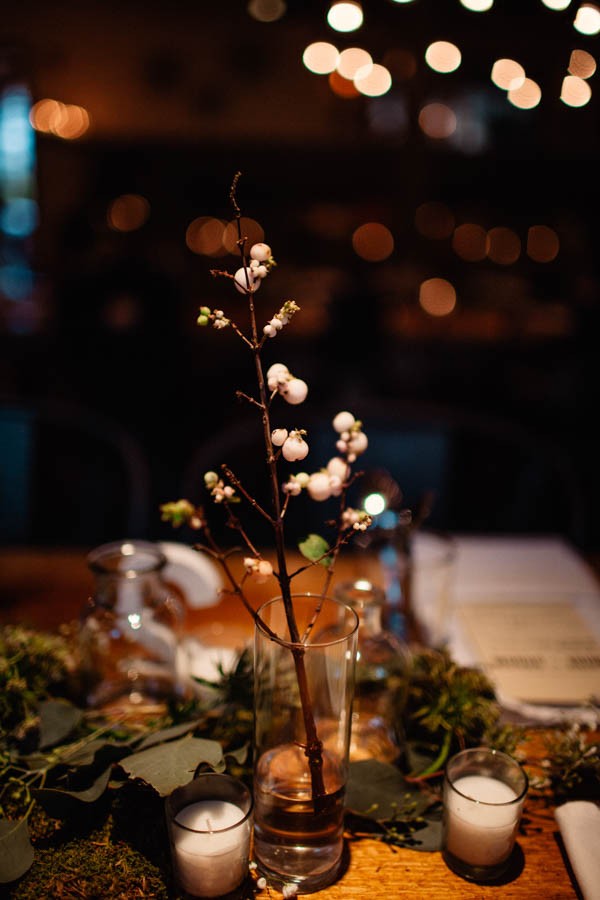 Try not to lose your vision along the way. Create a mission statement or mood board and refer to it if new ideas or decor for the wedding seem questionable. This will keep you on track. Also, focus on the things that you and guests care about: good food and music, amazing company, and a warm inviting environment. If you nail those things, you can't go wrong–no matter how many or few DIY details you manage to throw in.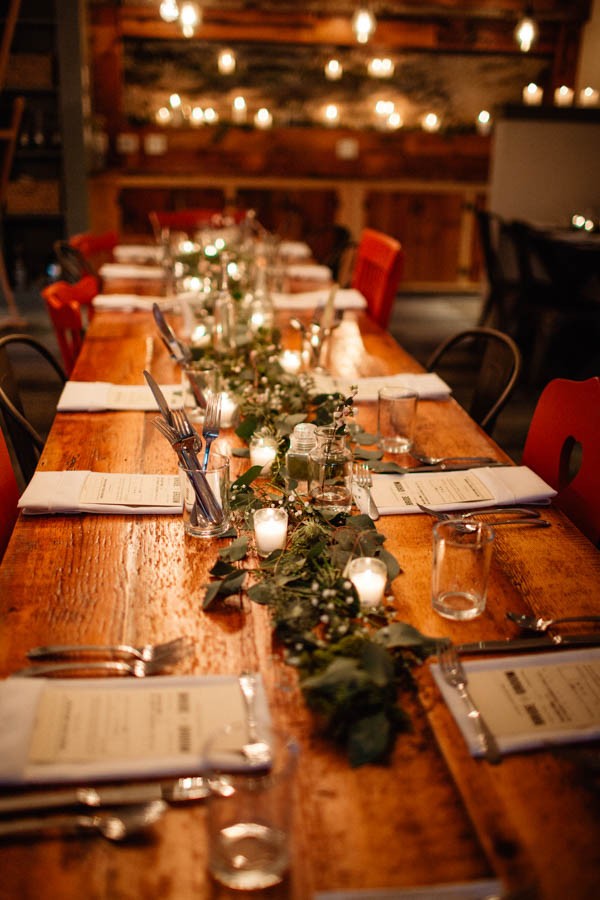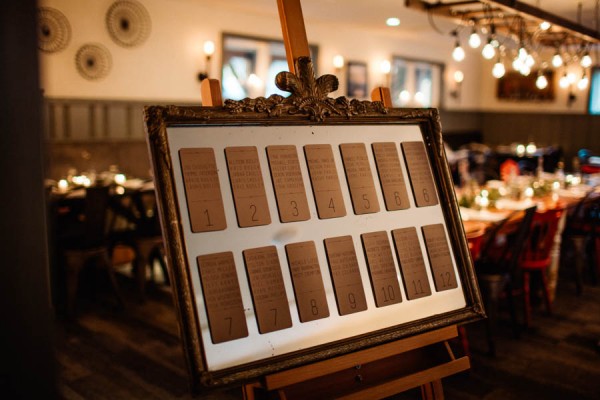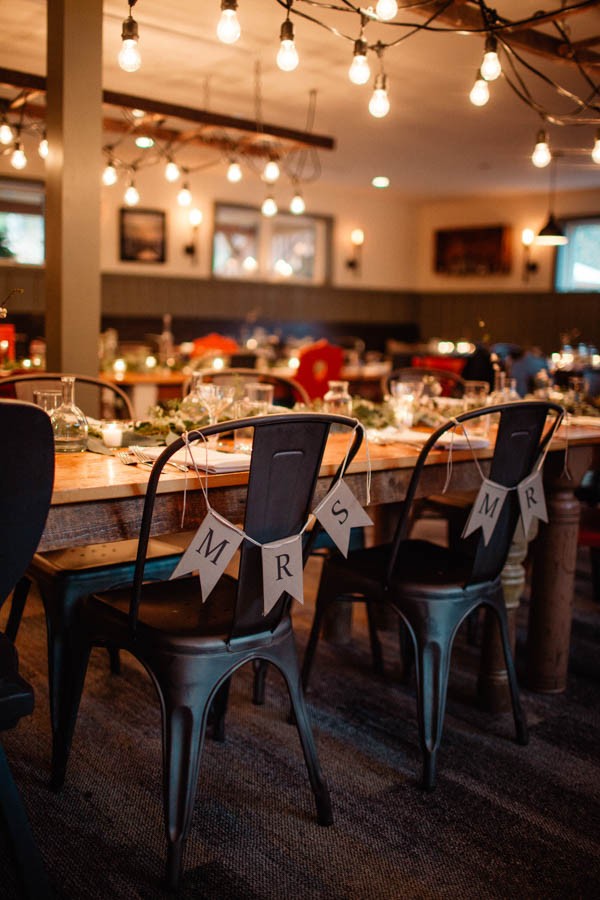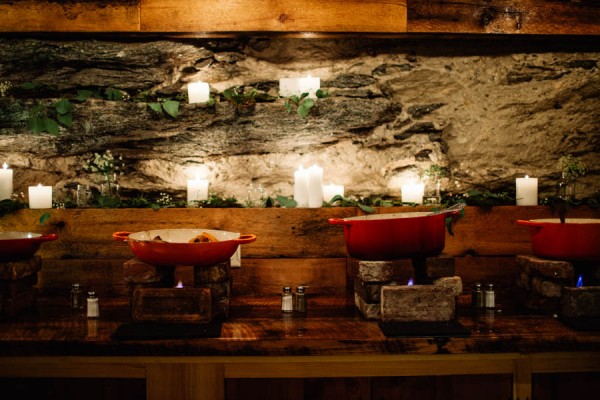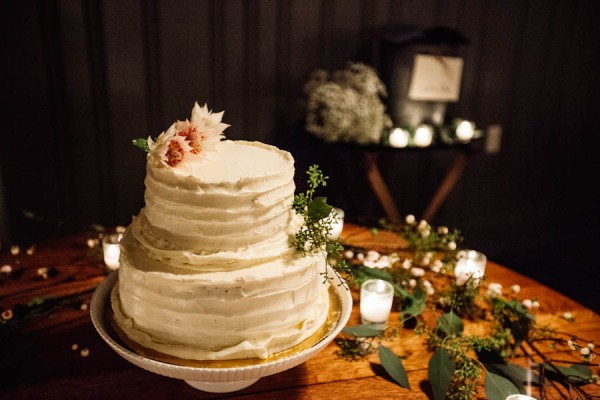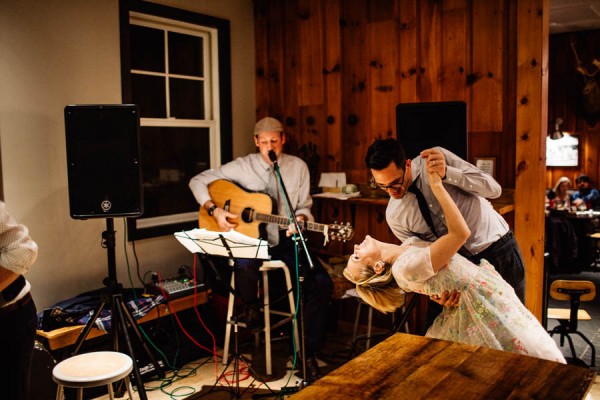 Congrats to Andrea and James on their barn wedding in Vermont! For more barn wedding inspiration, check out Carly and Cameron's whitewashed barn wedding in Snohomish.