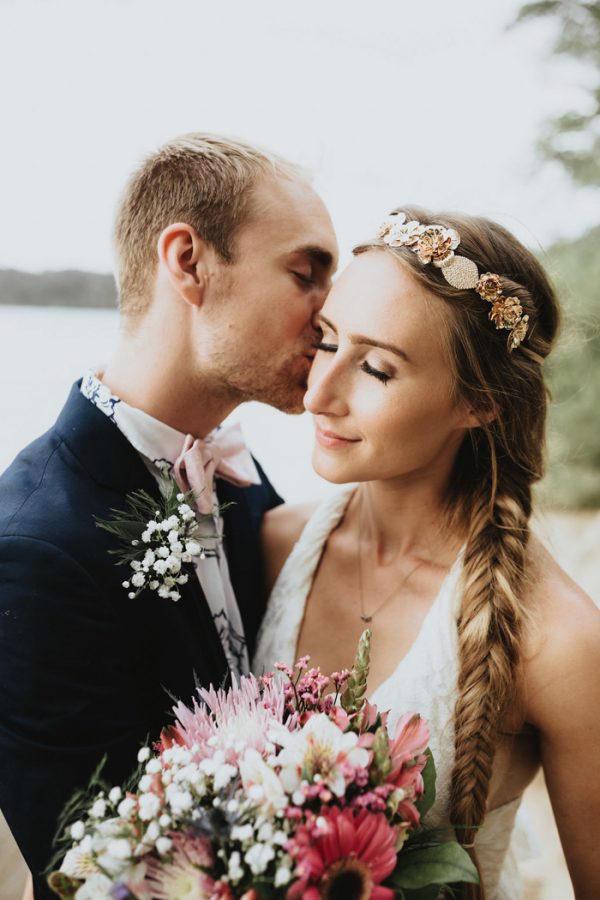 This wedding in Massachusetts may be our new standard for casual wedding day style! Anna and John tied the knot at their private family lake house, which afforded them the comforts of home along with a spectacular setting. The bride's halter-style BHLDN dress, gold flower hairpiece, and fishtail braid was summer bridal style at its finest and was matched by her bridesmaid's blue and pink floral skirts and white satin camisoles from Banana Republic. Keeping with the laid-back summer vibes, the reception was BYOB and the couple provided a relaxed, cook-out style dinner and wine for their guests to enjoy under the stars. From the gorgeous first-look on the pier to the late night group swim in the lake, we can't get enough of these gorgeous photos captured by Melissa Spilman!
The Couple:
Anna and John
The Wedding:
Private Lake House, Harwich, Massachusetts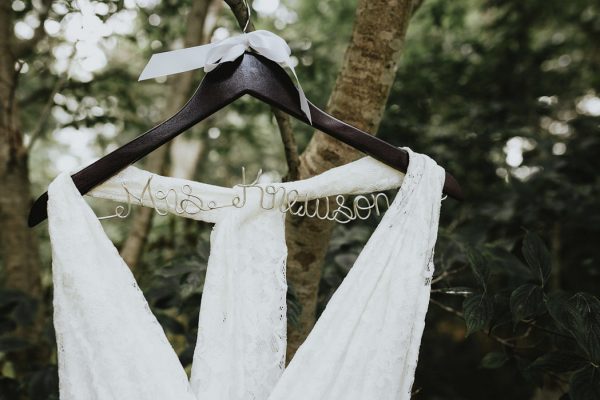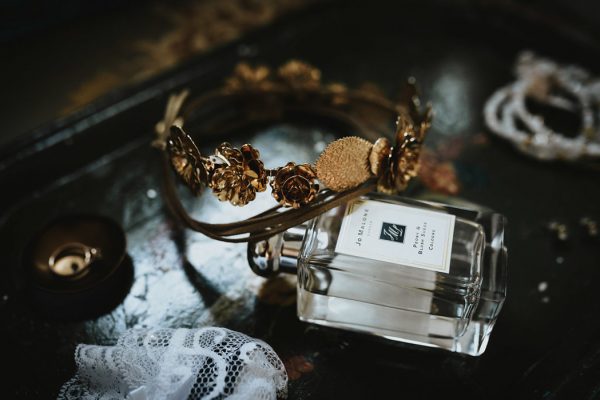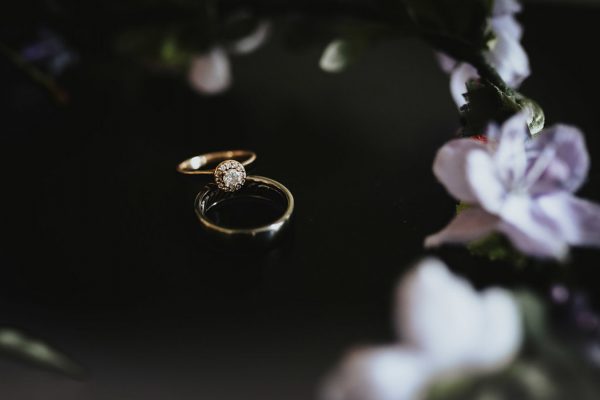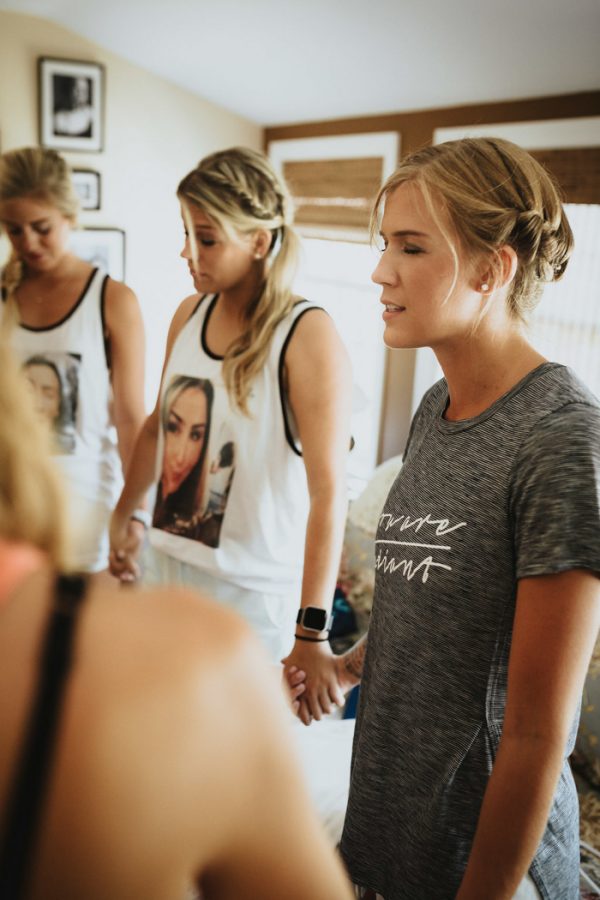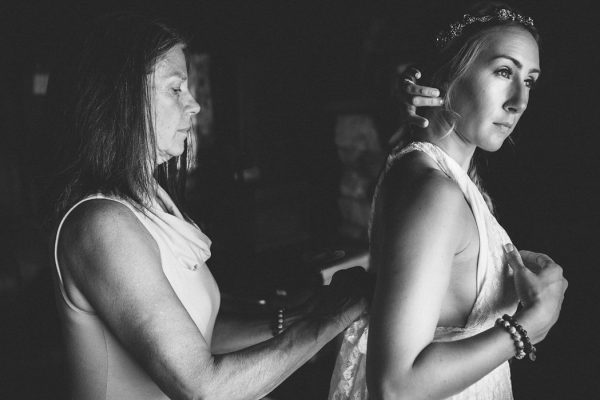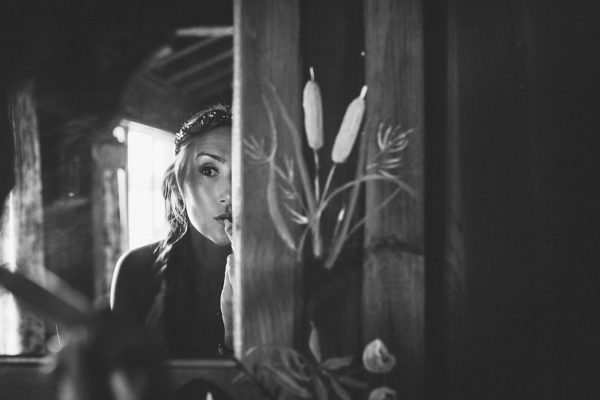 Because our venue was our summer lake house, we wanted the vibe to reflect that. Our place is right on a lake, and when our family spends time there we are outside until we have to go to bed. We wanted our wedding to feel relaxed, simple, and comfortable.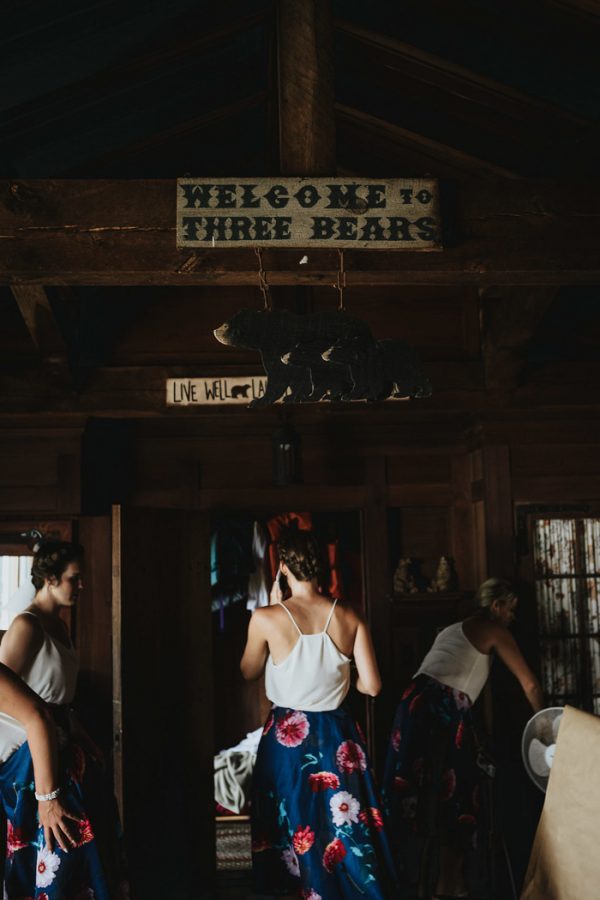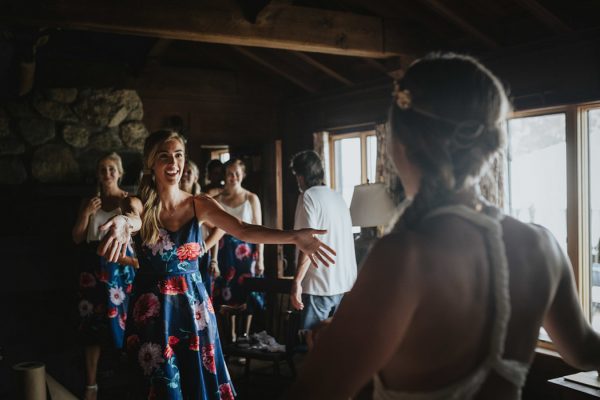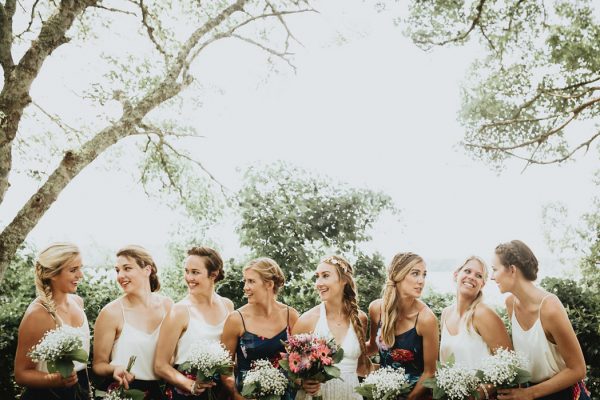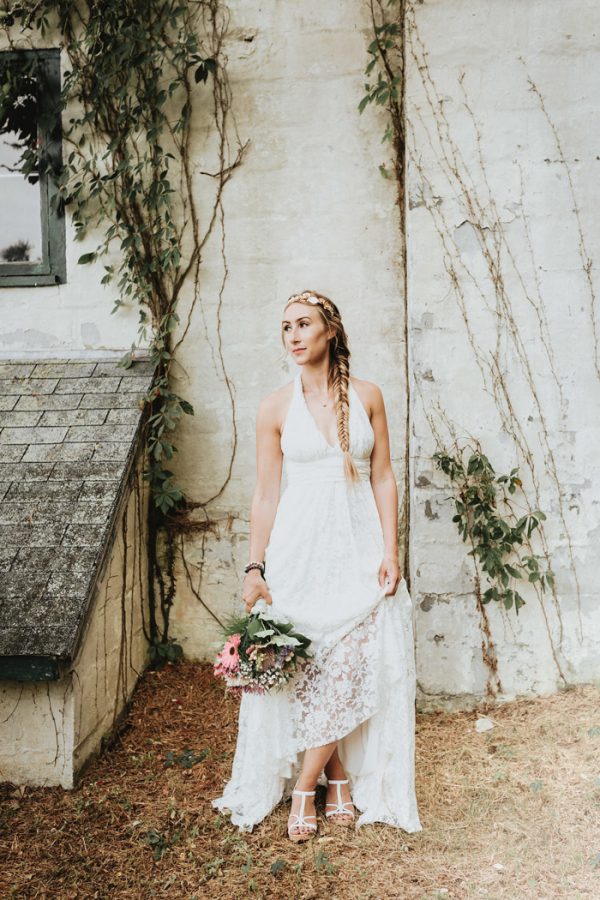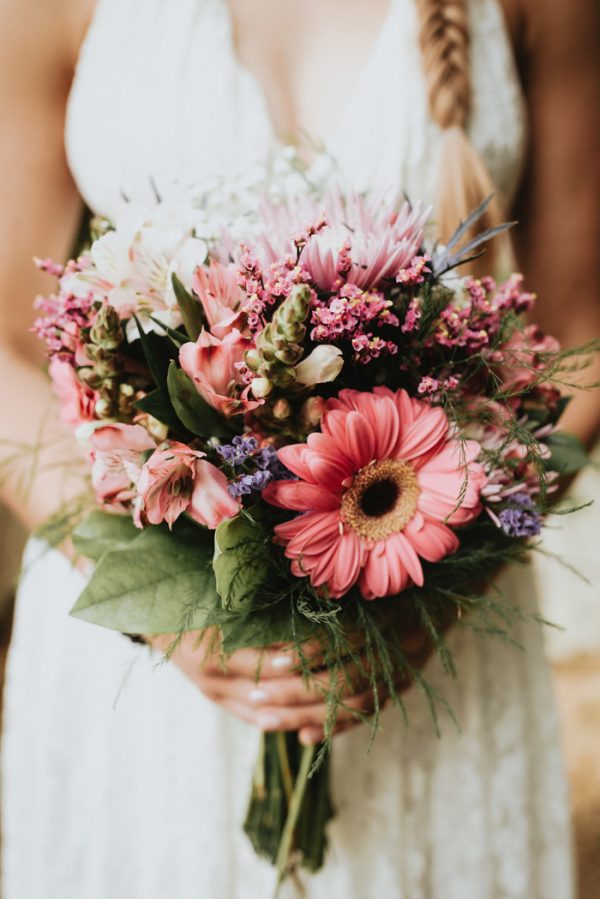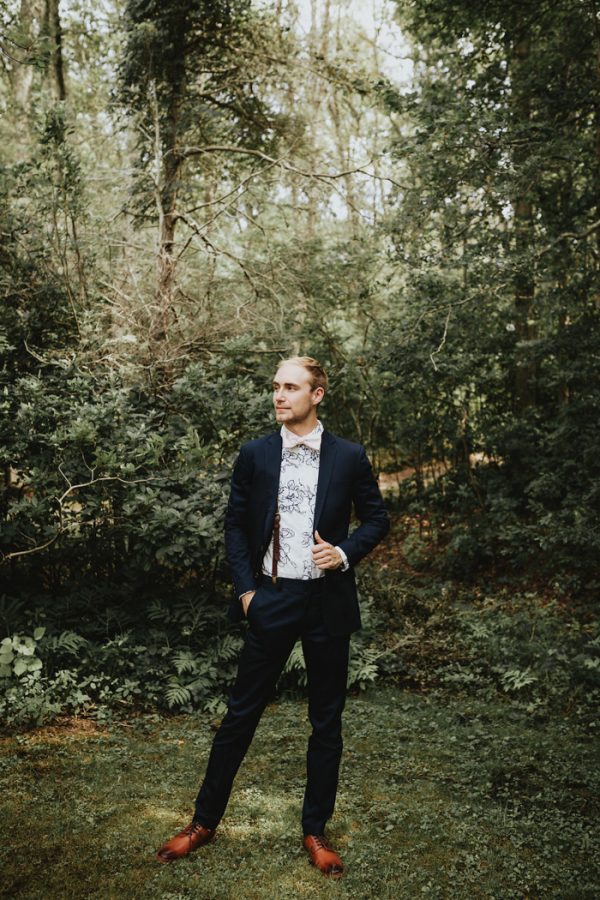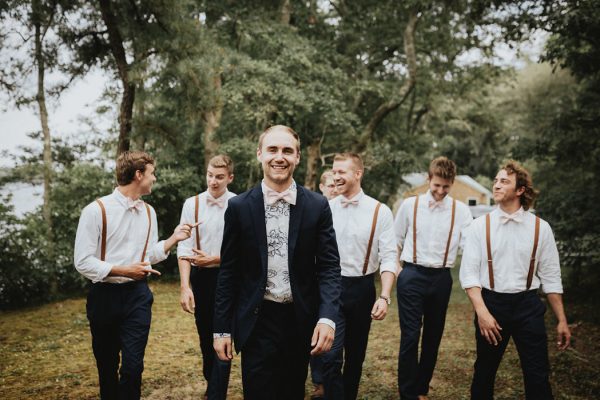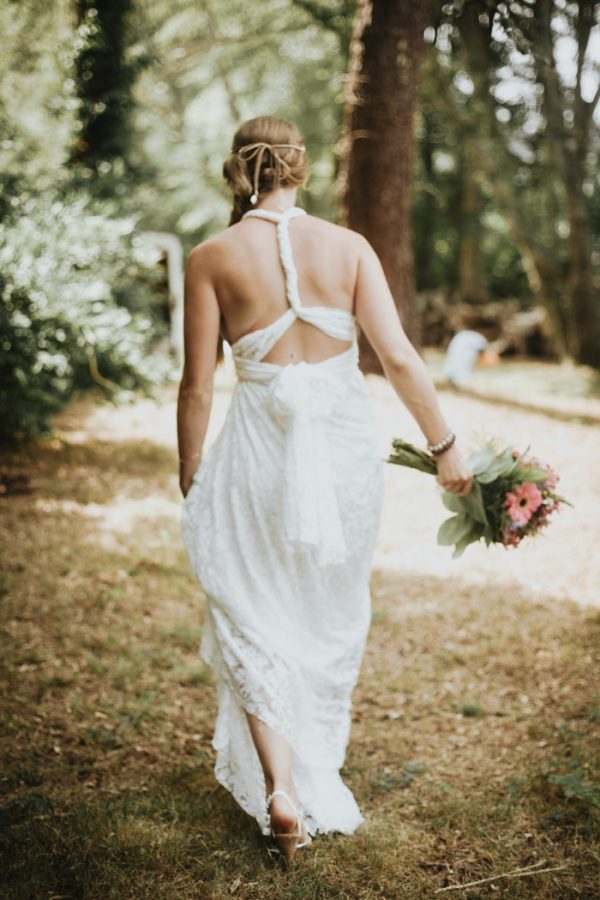 All the first look photos were by far my favorite, because they were taken out on our dock that goes pretty far out onto the lake, and provides a stunning backdrop for any photo. It's one of my favorite places to relax during the summer, and now represents the things I love the most. We almost didn't take first look photos, but I'm so so happy we did!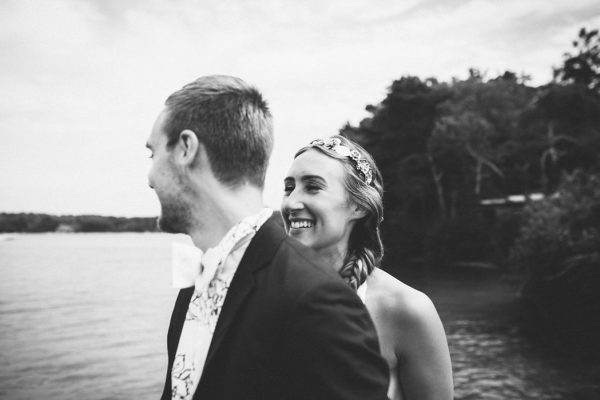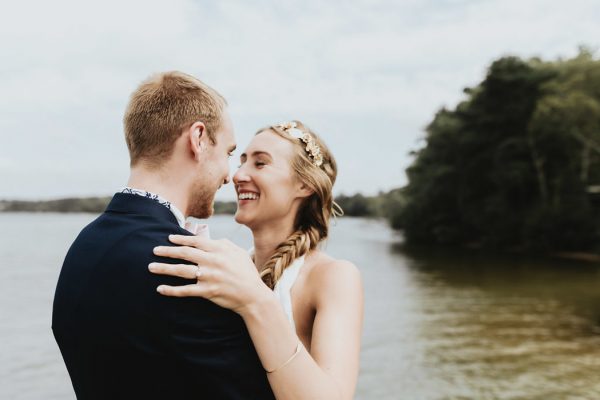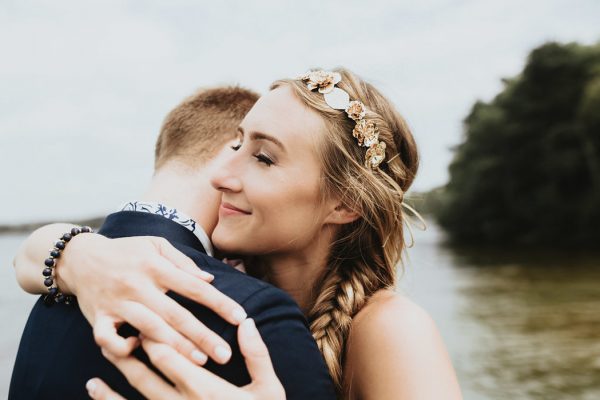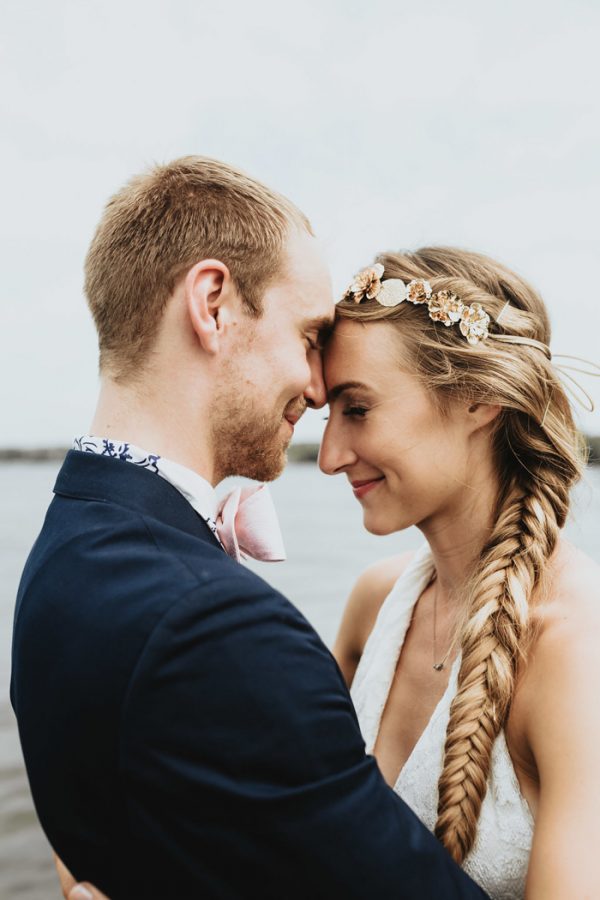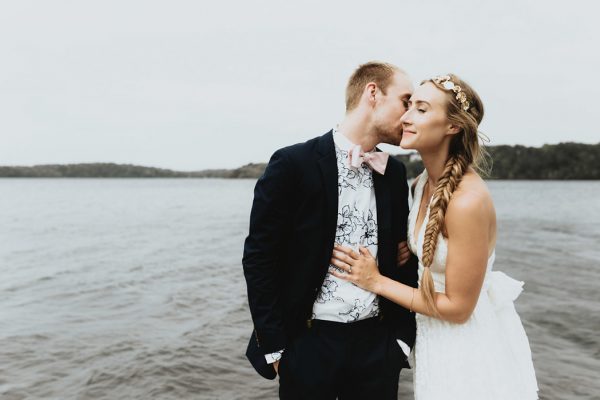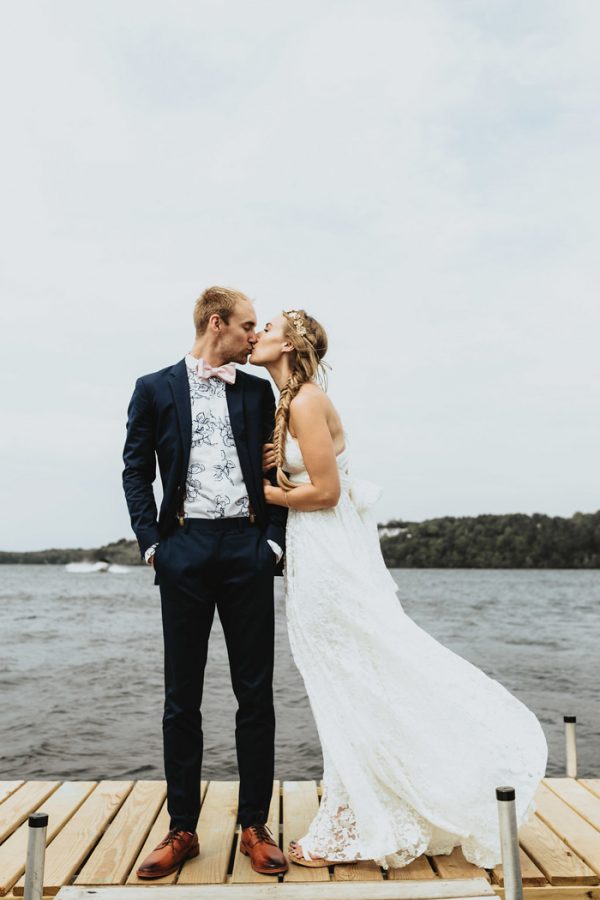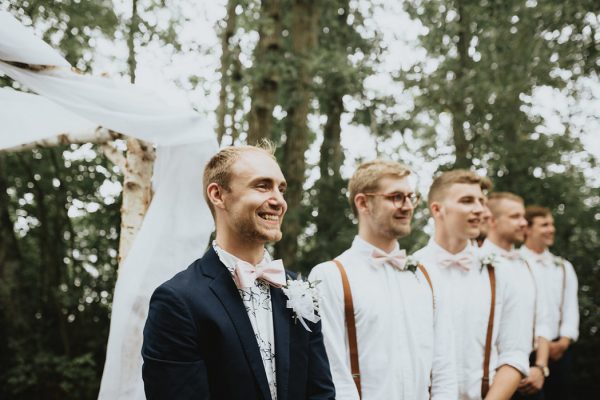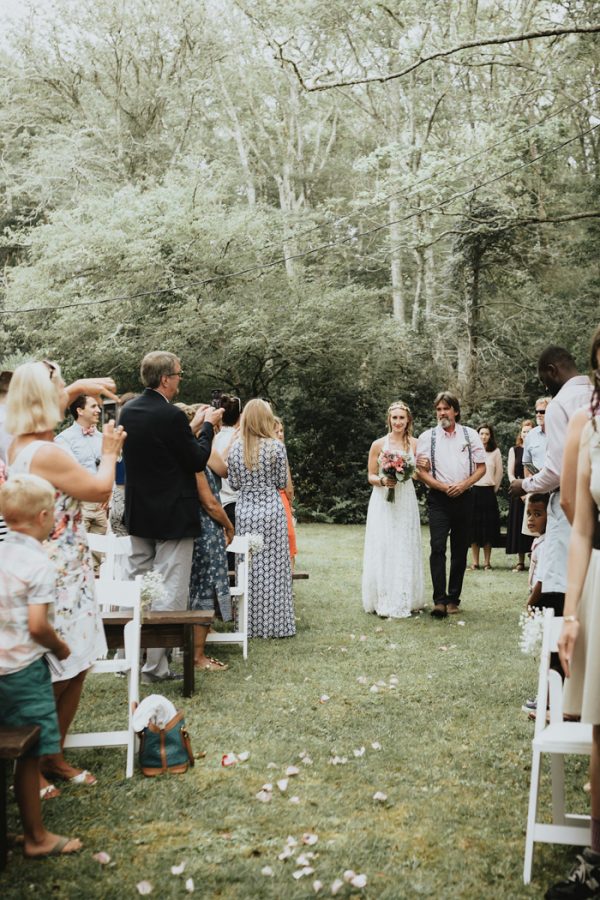 We personalized our ceremony by having our pastor officiate and give a short sermon on what God says about marriage in the Bible. We also had our good friends play our precession song, as well as my mother and her best friend play an instrumental song during communion.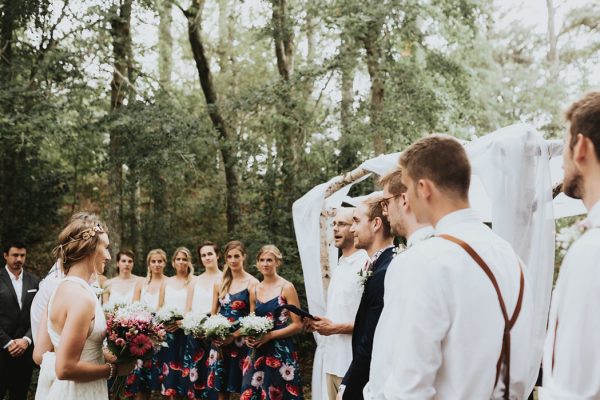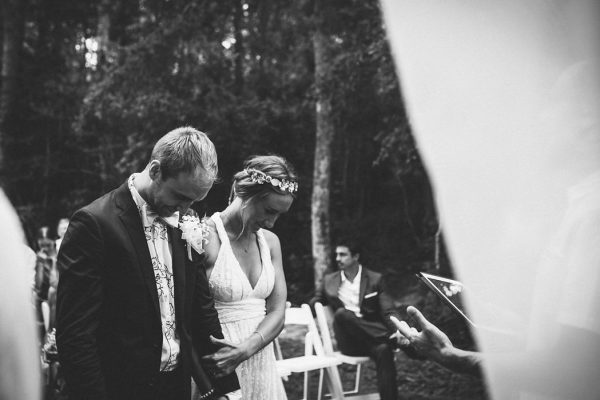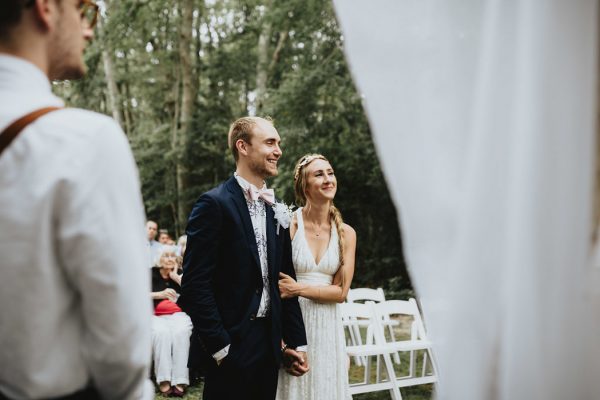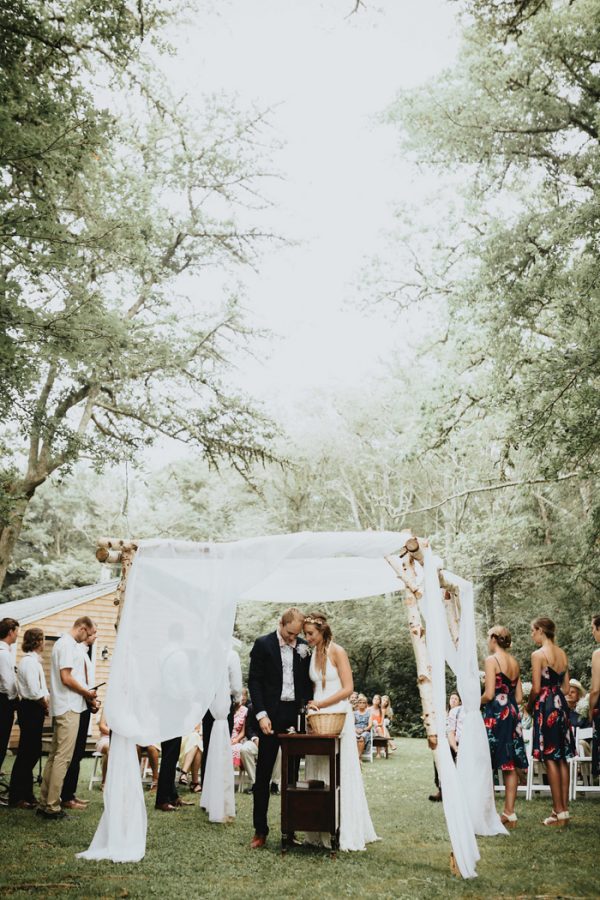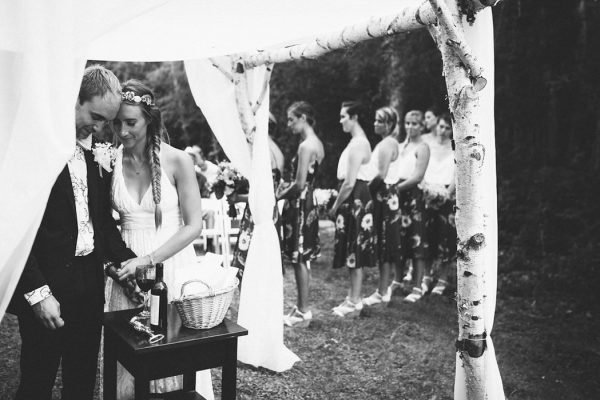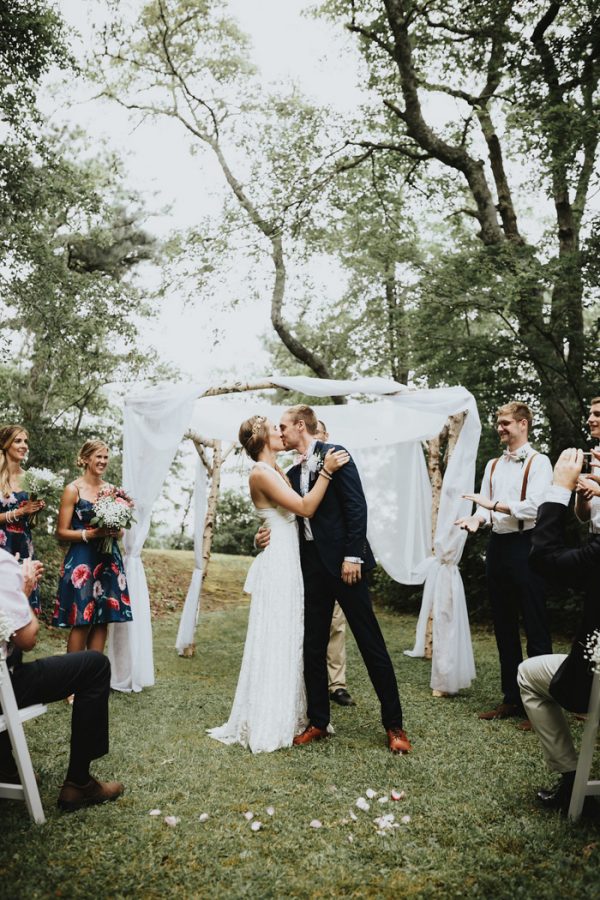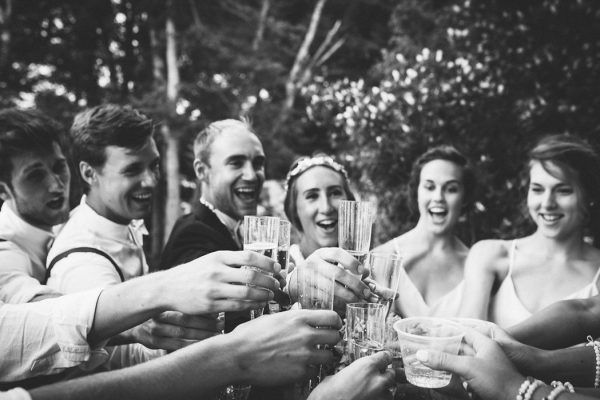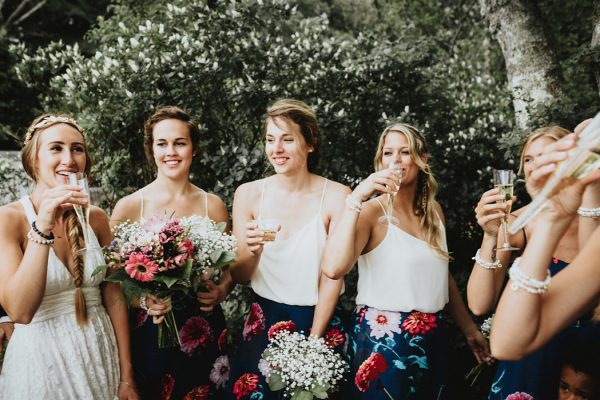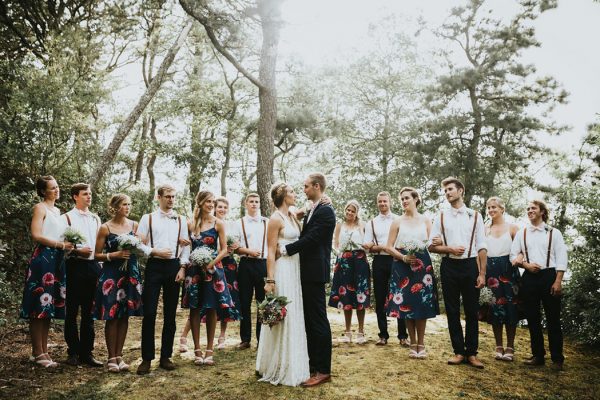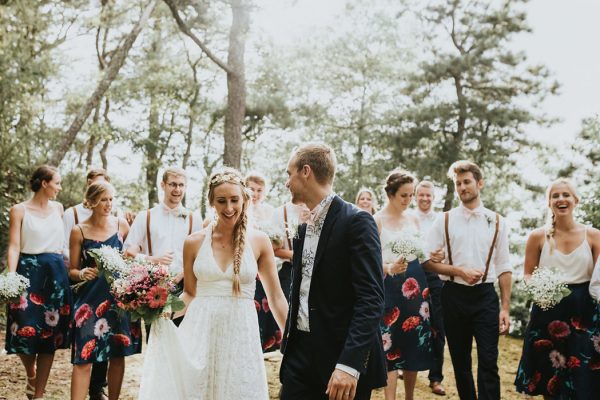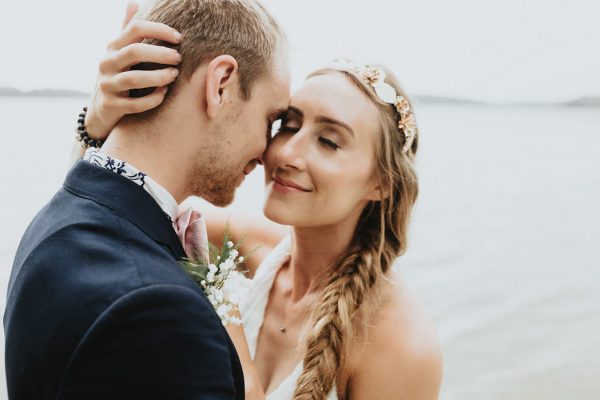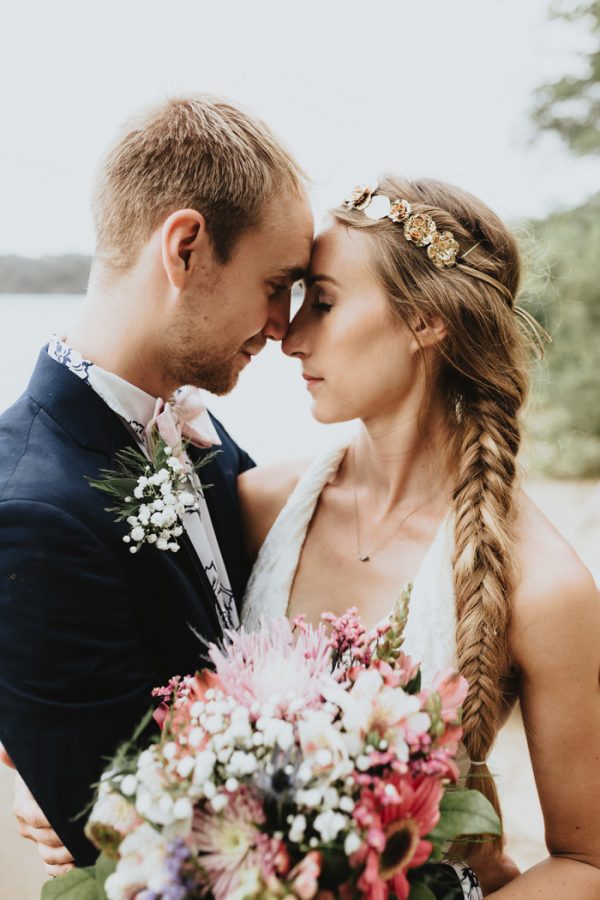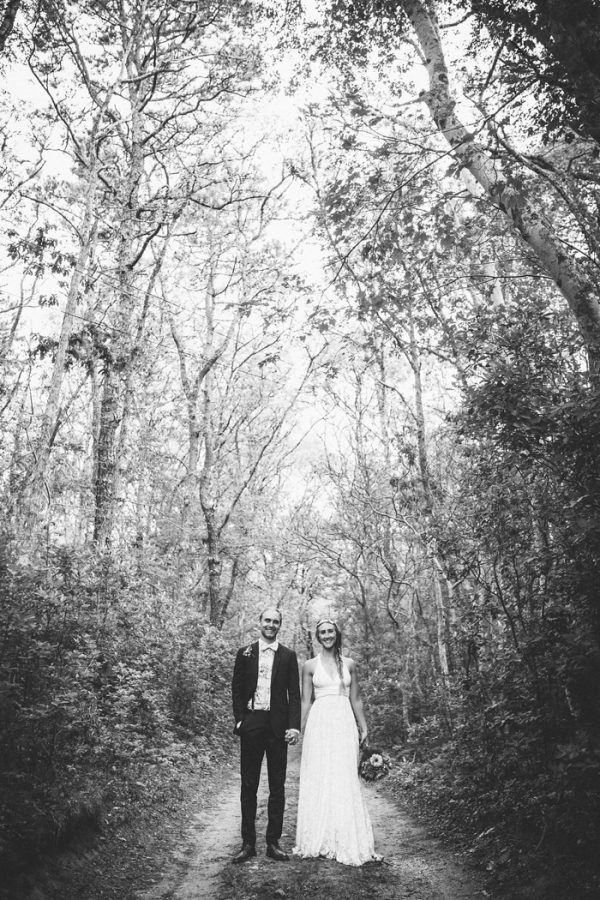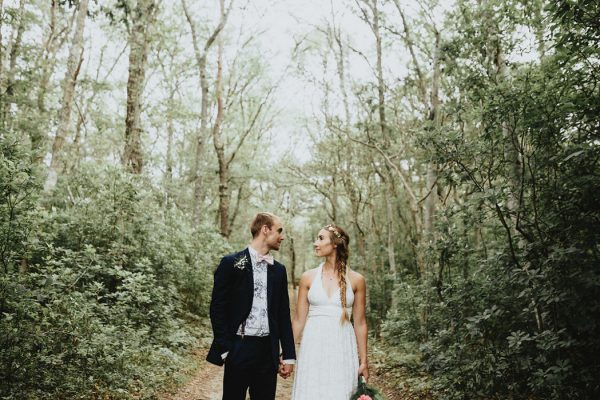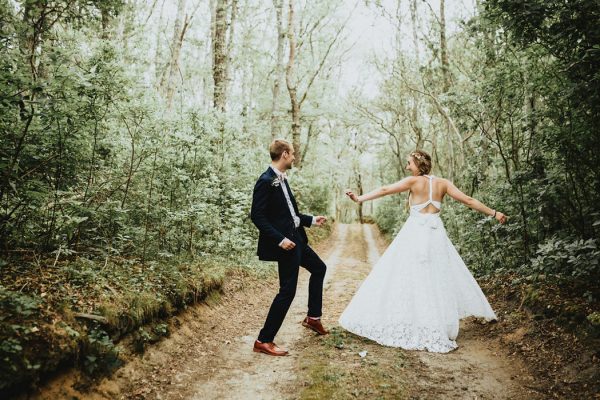 We DIYed signs and centerpieces. We rented all of our chalkboards and jars, but decorated them ourselves using our own creative juices. I used Pinterest for inspiration. We also made our own sangria with one of our family's favorite recipes.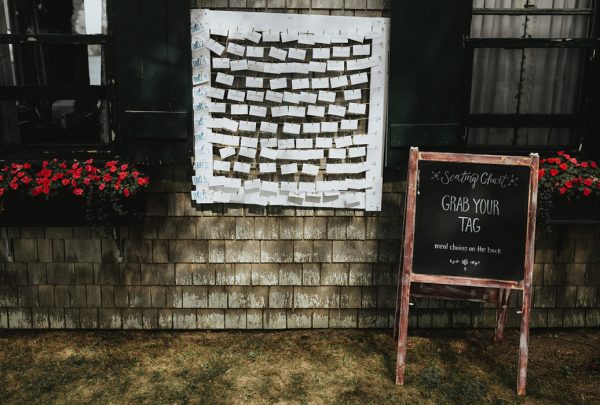 We gave out koozies with our wedding date and hashtag, because we had a BYOB wedding, where we provided wine but everyone was encouraged to bring their favorite brew. We also gave out matches because I love candles and its a small enough gift that is useful and lasts.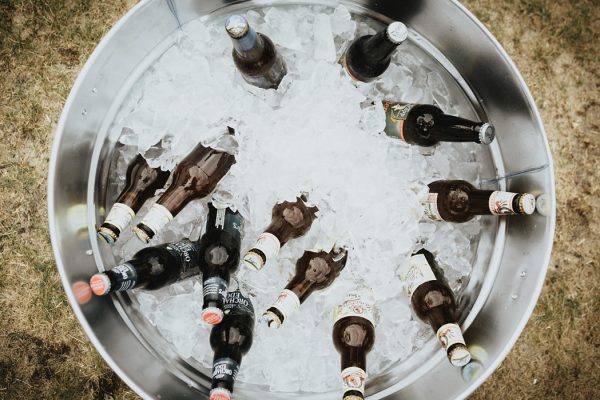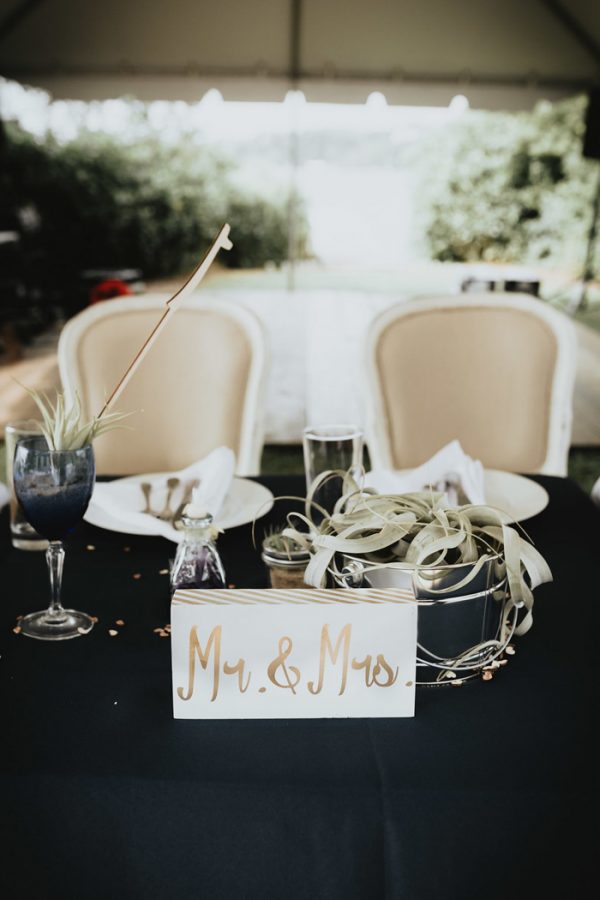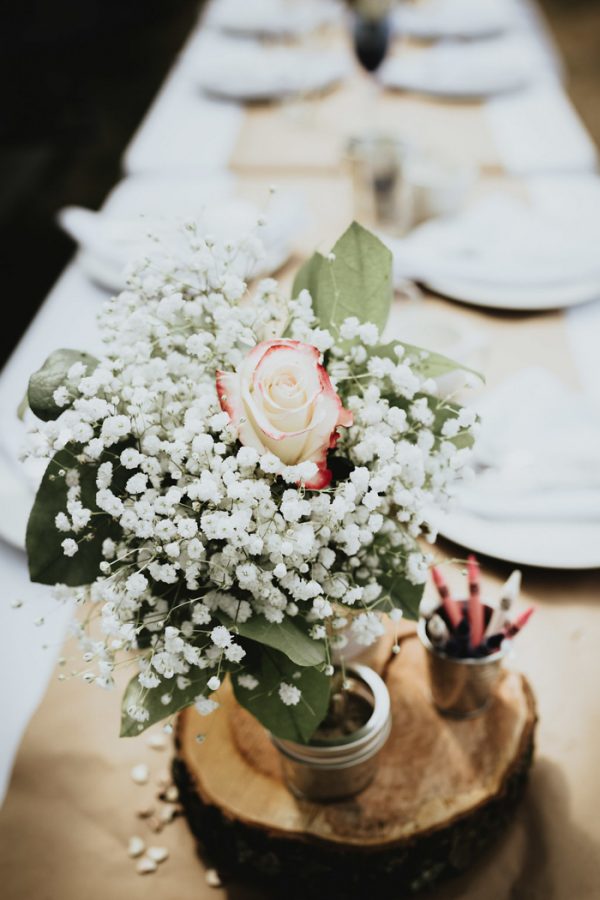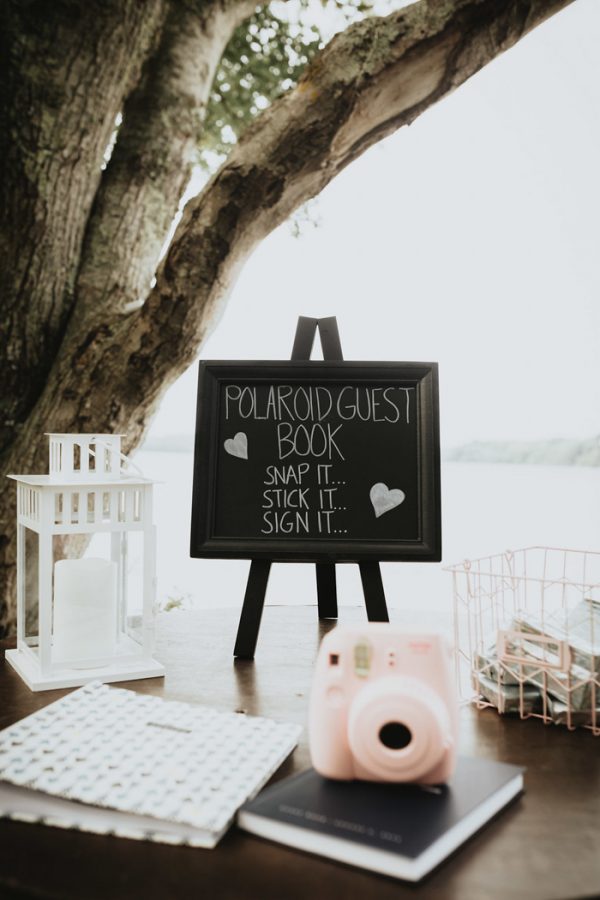 We were so close to just ordering a bunch of pizzas and calling it a day (who doesn't love pizza?). But we went ahead and contacted a local catering company and created a "cookout" style of menu for our guests. We had grilled chicken, steak, and veggies as entree options, with corn on the cob, bread rolls, and salad. We also had shrimp cocktail and watermelon for appetizers.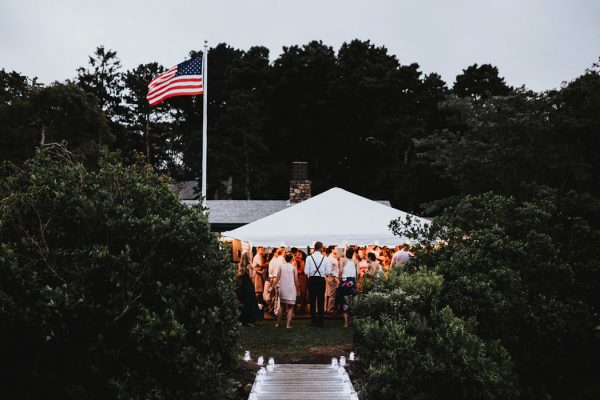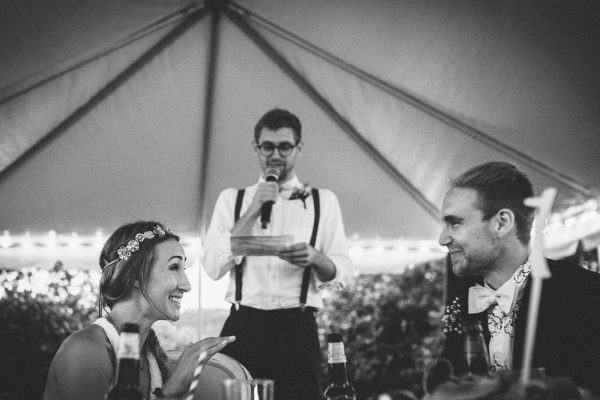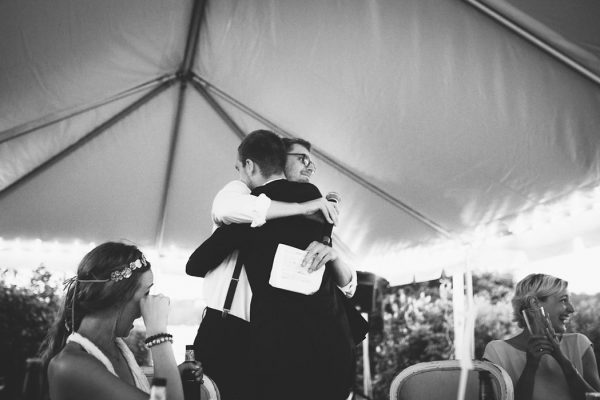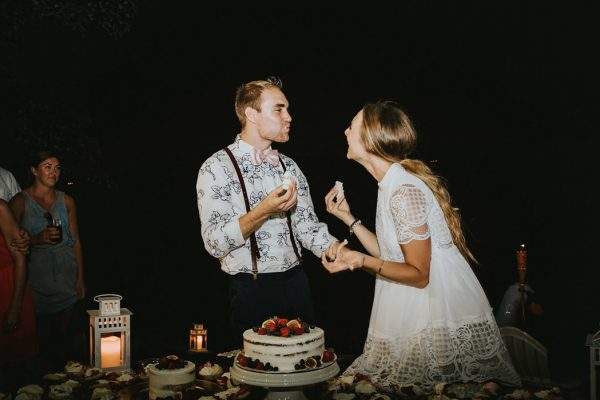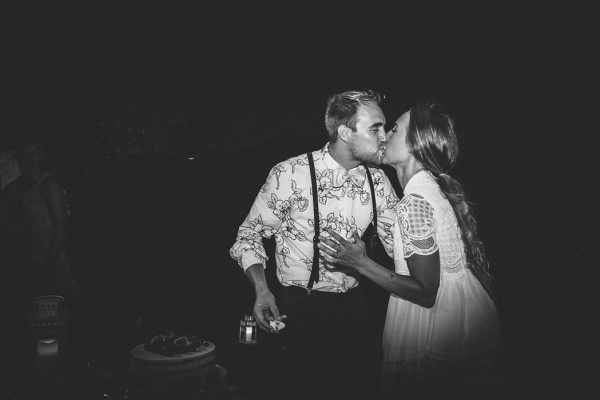 Our wedding was outdoors, in the middle of August on the Cape, so it was pretty humid out. After 2 hours of dancing, one of the groomsmen took the initiative to jump in the lake, and we all followed! The mason jar lights that had been lighting up the dock were all floating in the lake to give just enough light to see it all! And to top it off, Coldplay's "Sky Full Of Stars," as might be expected, was playing in the background. John and I floated away on our blowup swan for a minute or two and then all of our friends swam to us and flipped us over! It was truly an incomparable and euphoric moment.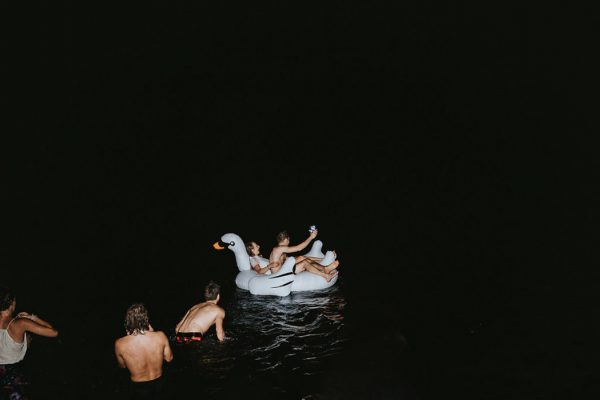 Congratulations to Anna and John, and an extra special thanks to Melissa Spilman for sharing these gorgeous wedding photos with Junebug! Planning a lakeside wedding of your own? You don't want to miss the natural elegance in this jewel tone Ontario wedding at Lake of the Woods!