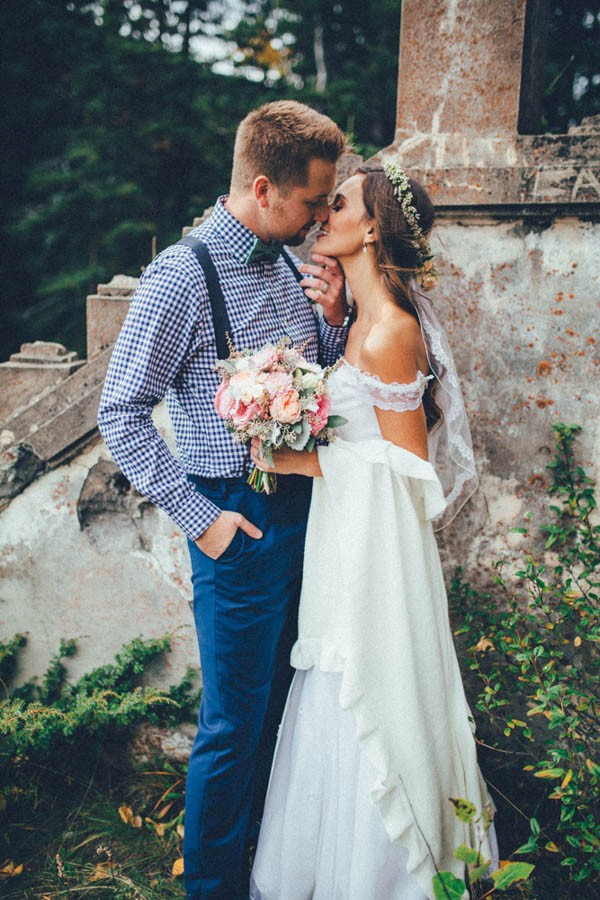 Eloping is the perfect opportunity to personalize every aspect of your wedding day, from what you wear to where you say "I do." Kristyn and Joe had a short engagement (only two months!), but the small time frame didn't keep them from planning a day around what was most important to them. Their Banff elopement took place in the absolutely breathtaking Tunnel Mountain Reservoir where Kristyn wore a demure redesign of her mother's 1982 Alfred Angelo wedding gown. Tricia Victoria Photography captured the whole stunning shebang, including couple's portraits that totally do the beauty of Banff justice!
The Couple:
Kristyn and Joe
The Wedding:
Tunnel Mountain Reservoir, Banff National Park, Alberta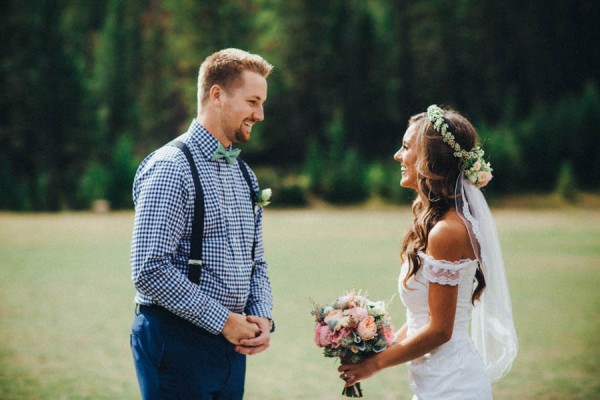 My favourite moment was walking towards Joe and the reading of our vows. It was such an intimate and romantic setting and everything else around me seemed blurred. It was like living a dream and everything turned out perfectly. The wind even stopped and the sun came out to warm us for the ceremony.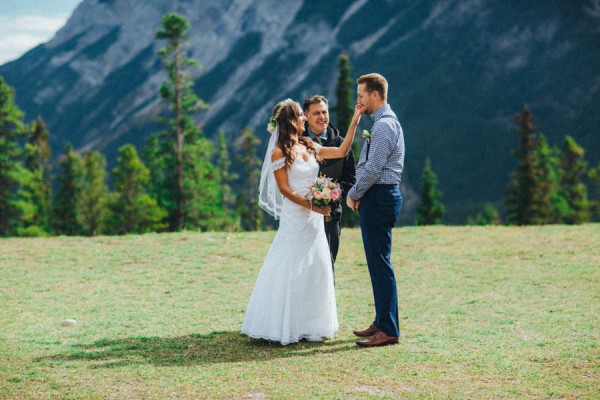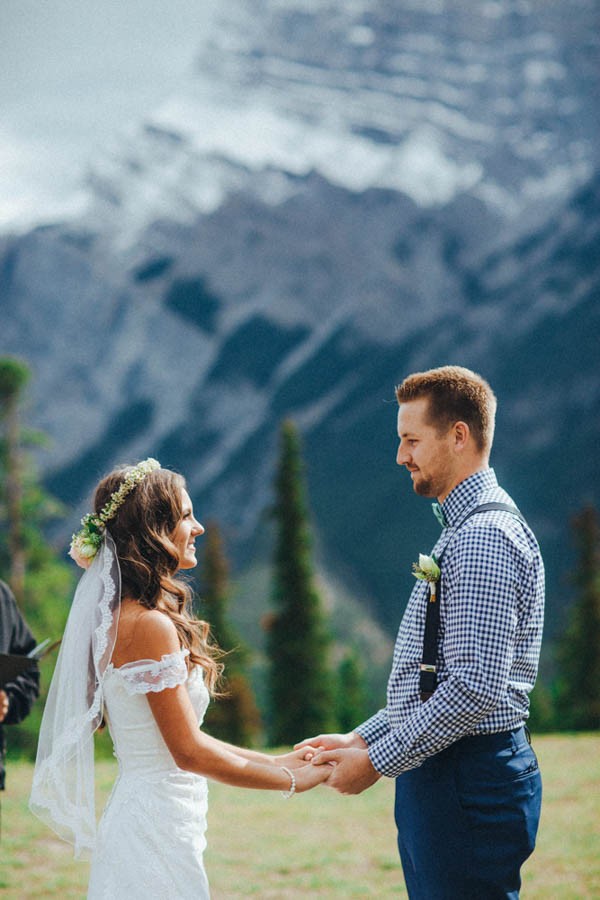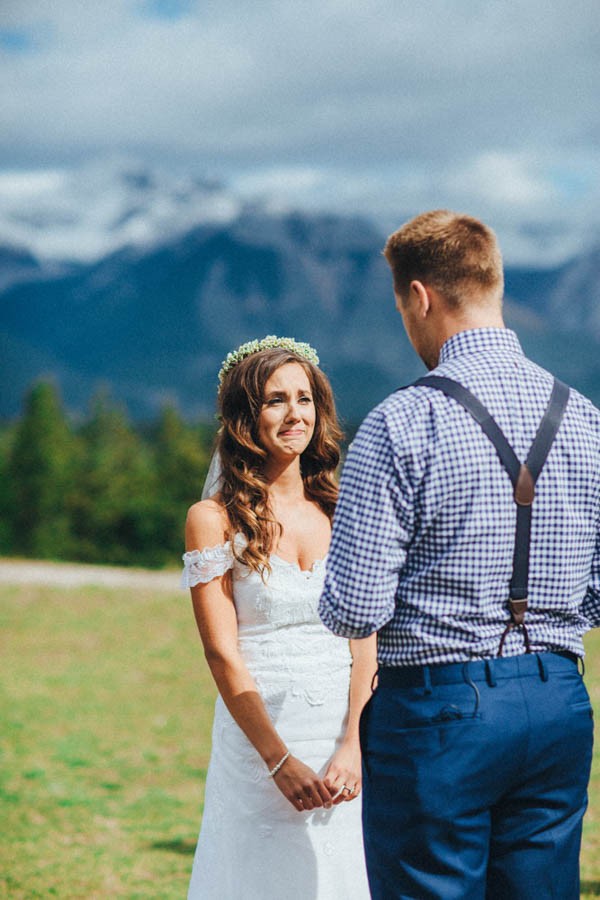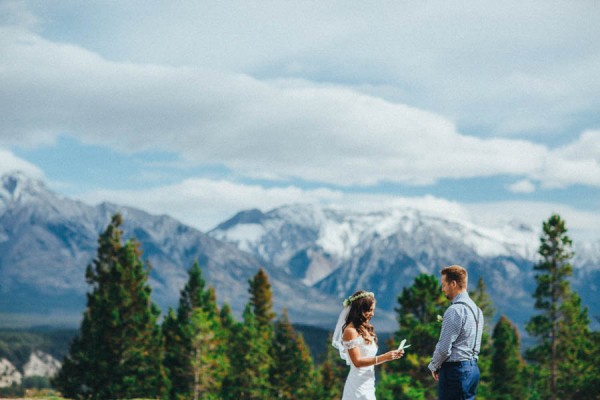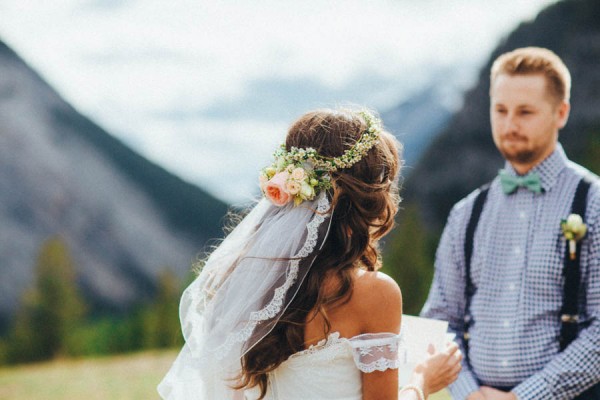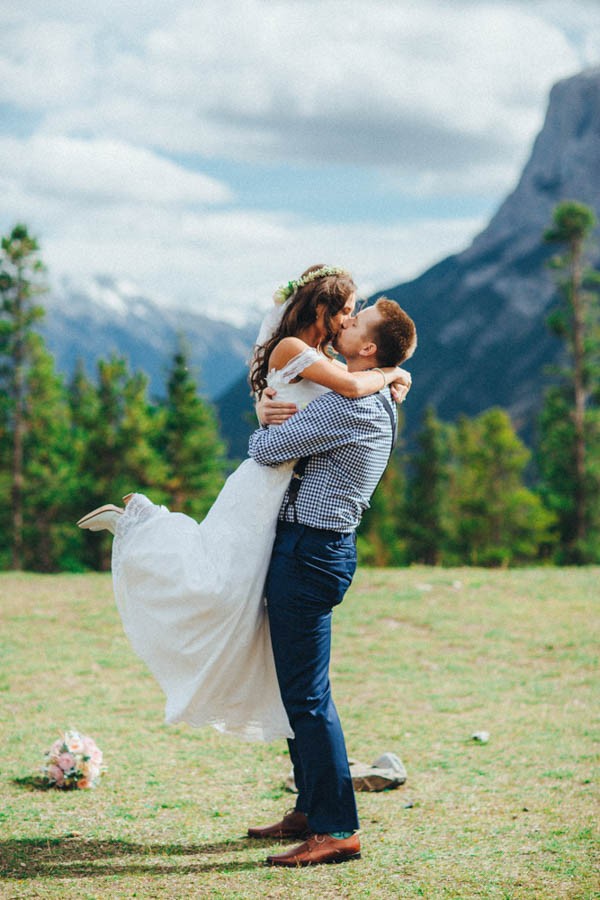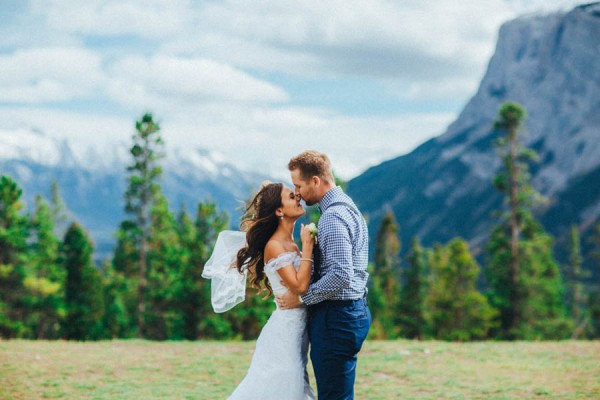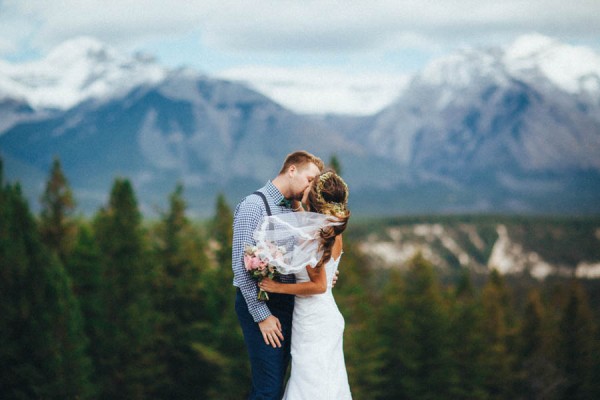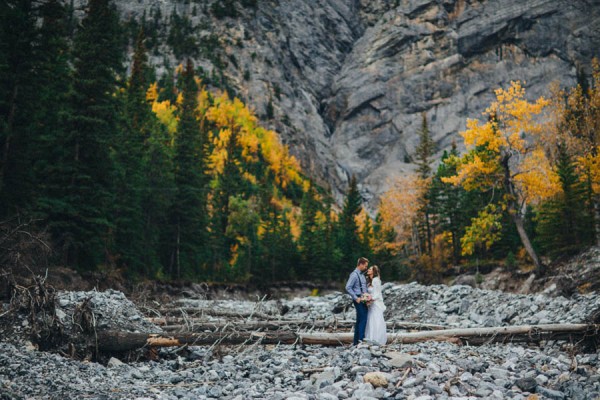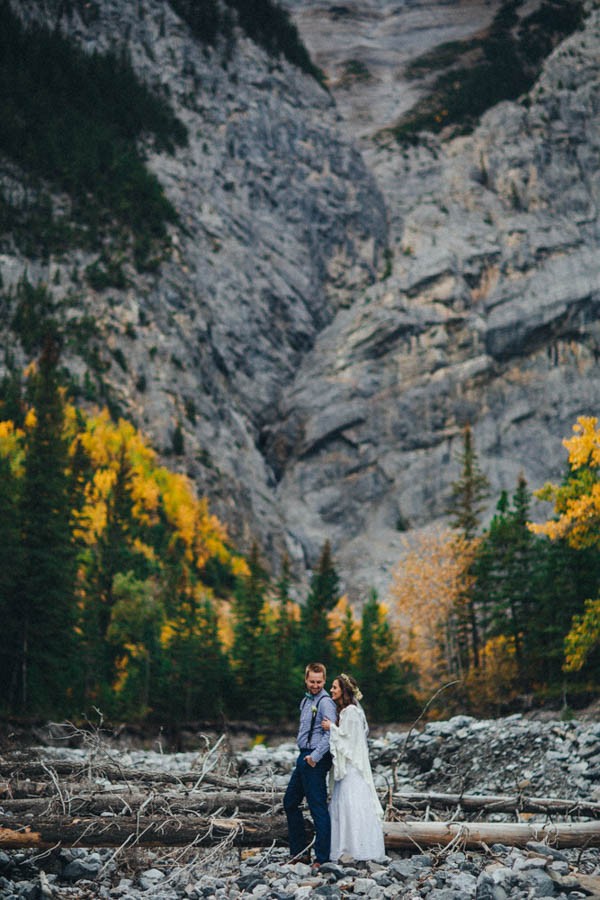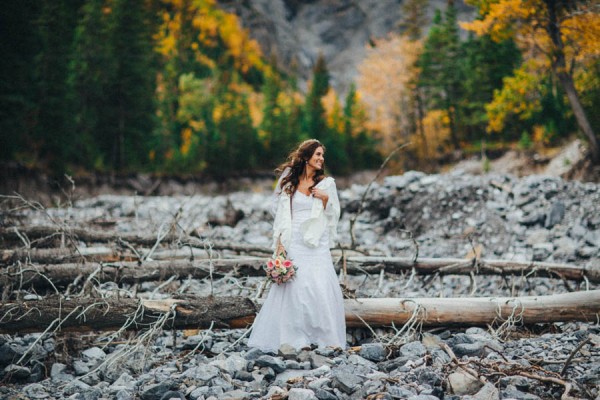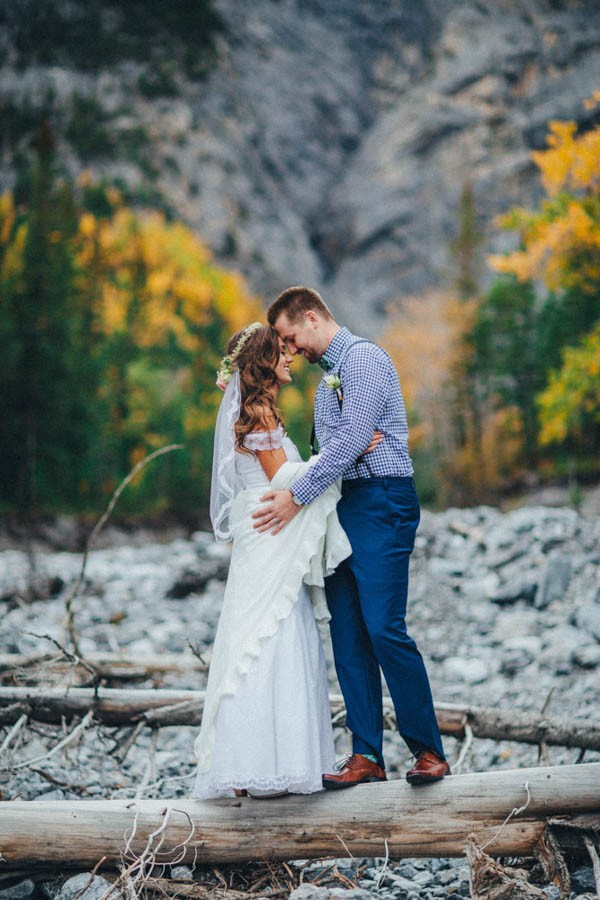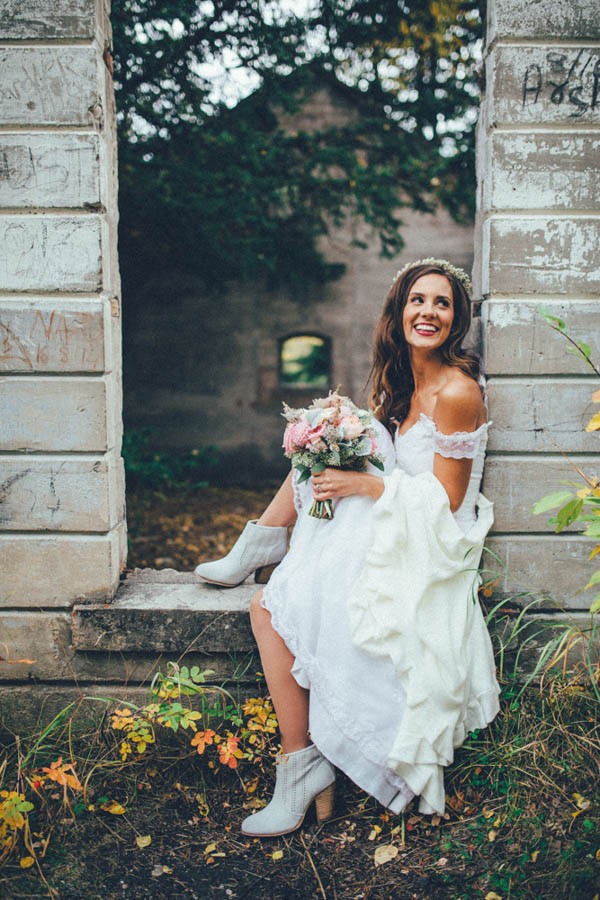 For the elopement we wanted something not too traditional since we weren't getting married in the traditional way. I got rid of the poofy sleeves and train on my mothers 33 year old dress and wore a flower crown since we got married outside just the two of us. The veil was a smaller piece from my mom's as well.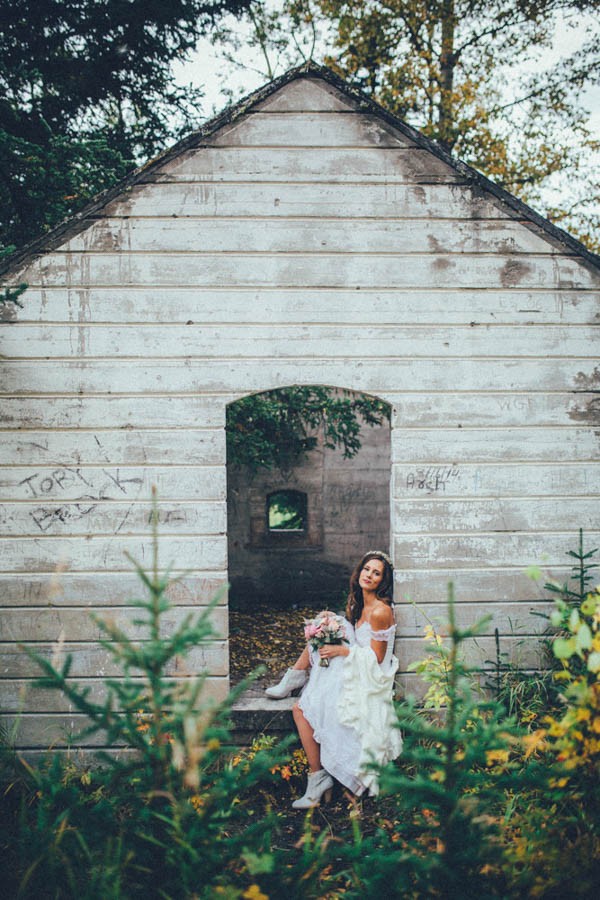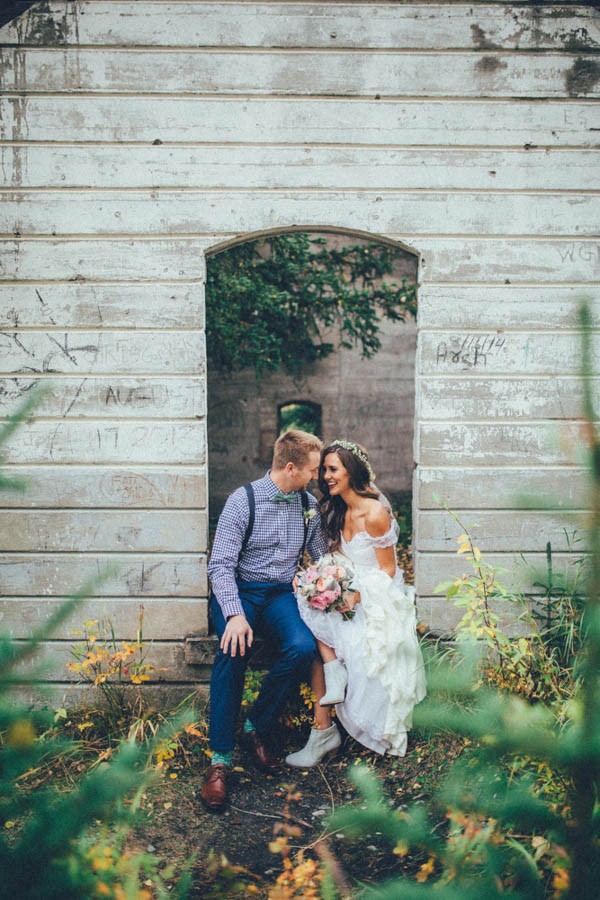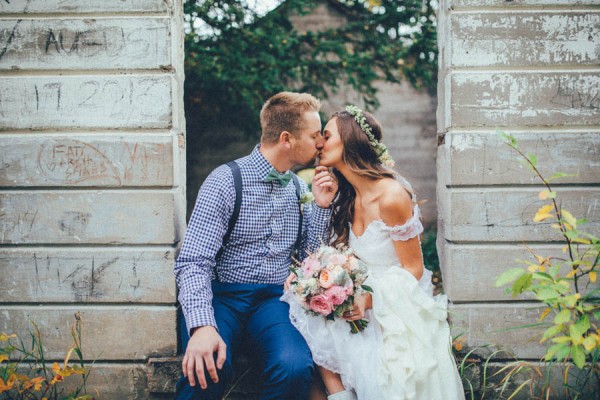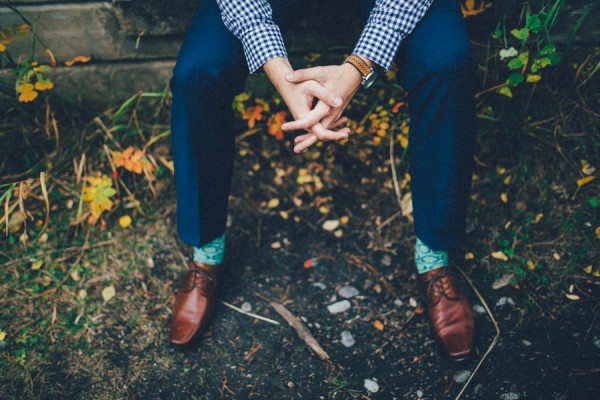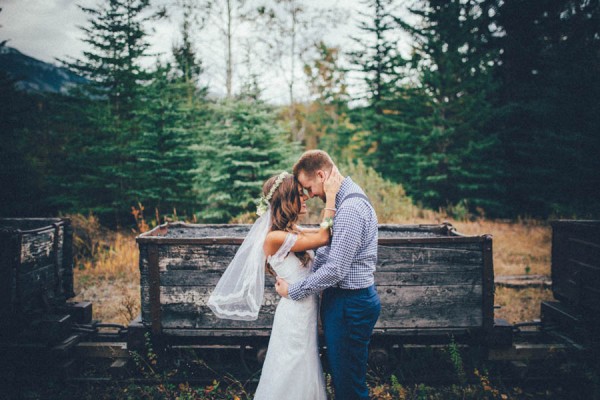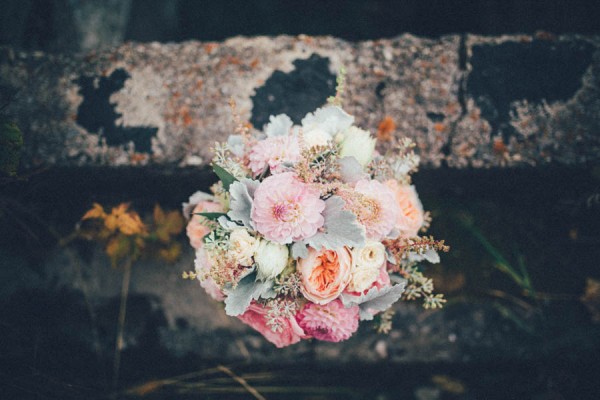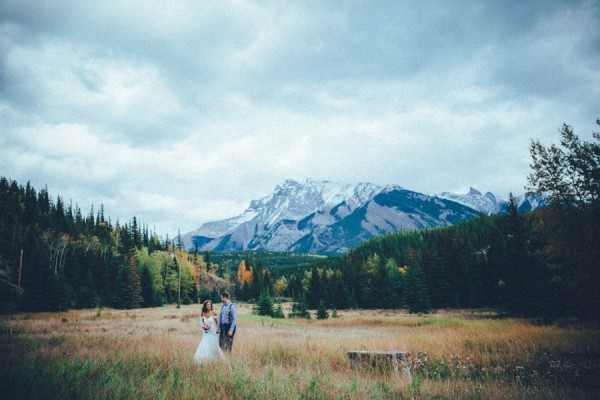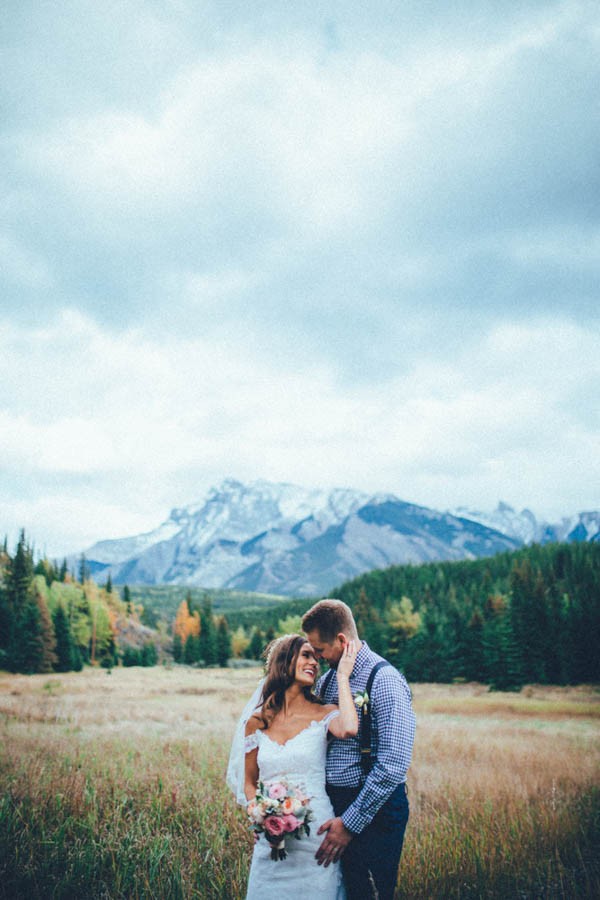 Our photographer Tricia Victoria helped not only style the elopement but she did my hair, helped choose the flowers, had the vision for the grooms outfit, was set on a flower crown (we got two and meshed them together), helped me put on the dress, found the ceremony location, the list goes on. She has an amazing eye and her style of photography is incredible. I would recommend her for her knowledge and direction because she knows exactly what she is doing to get the best shot; so trust her!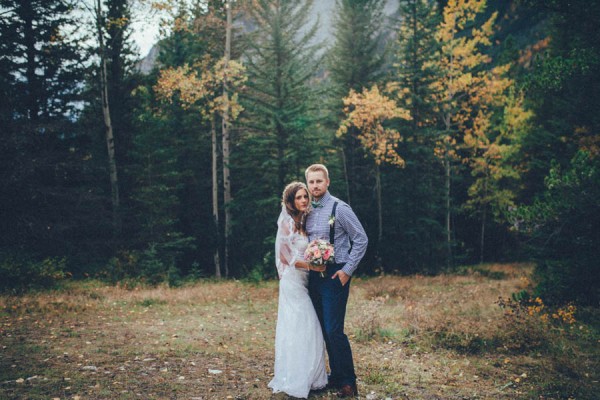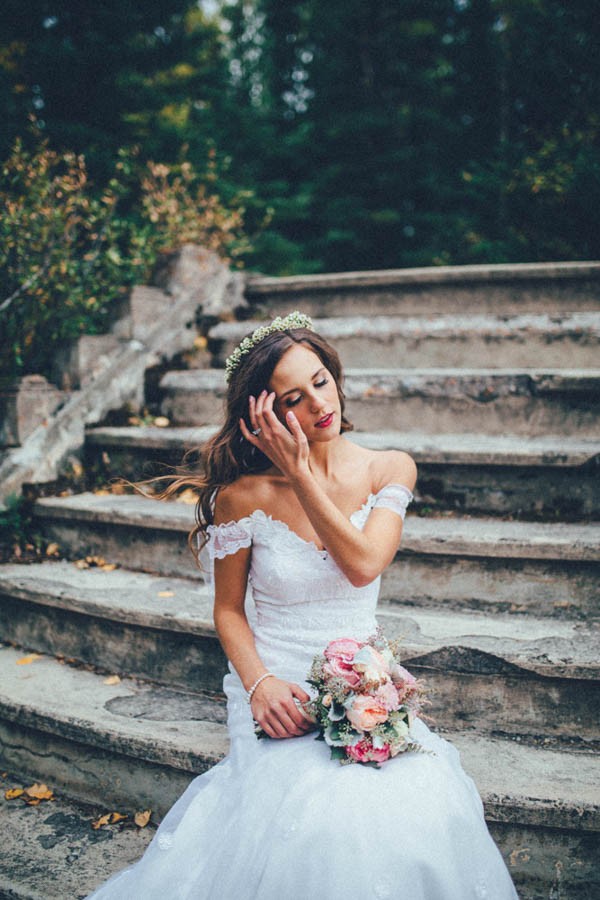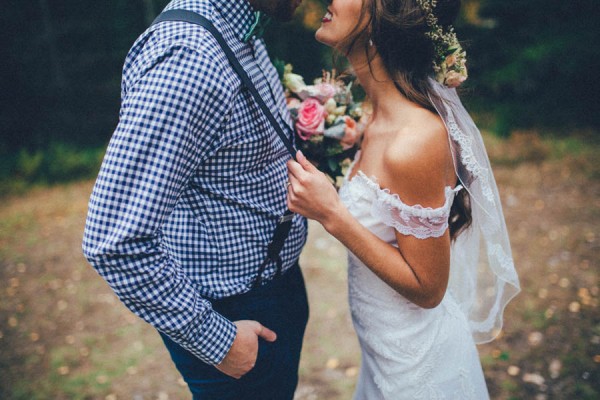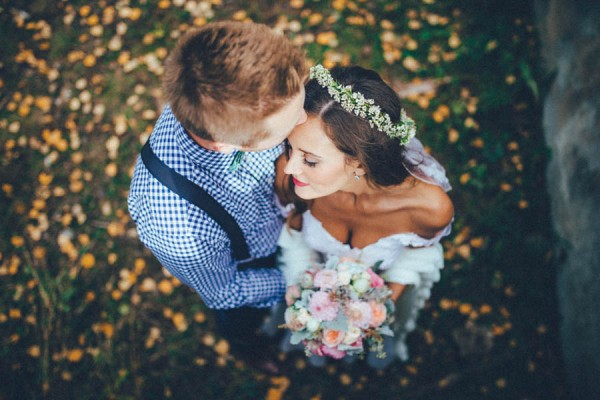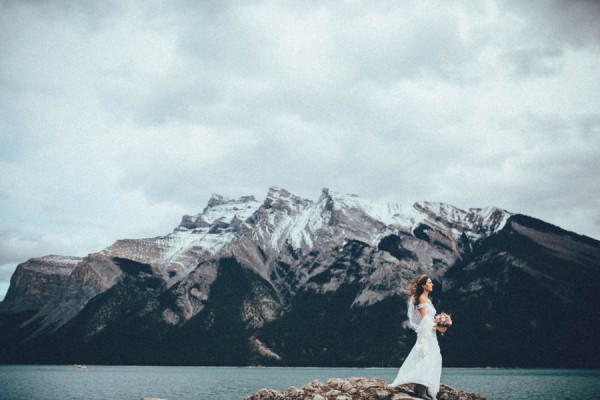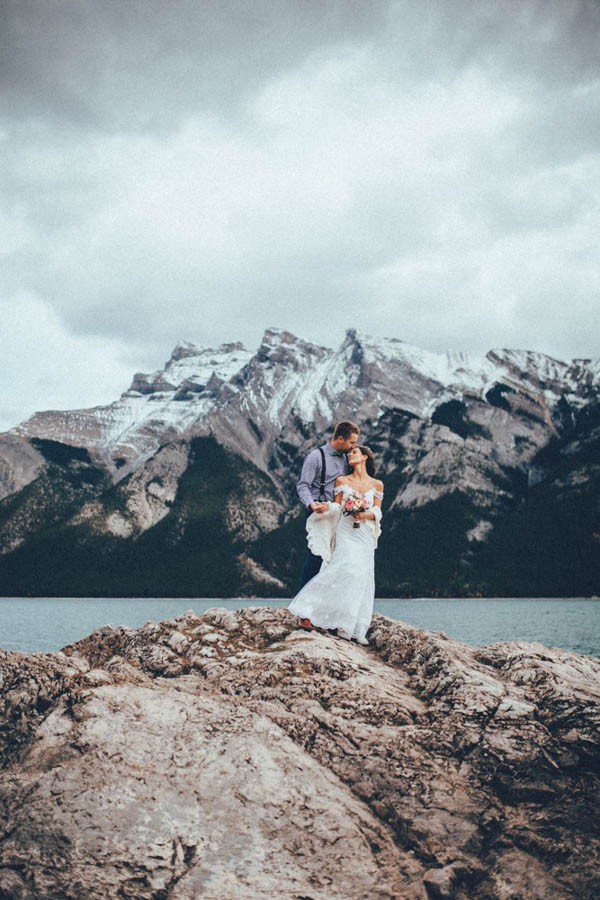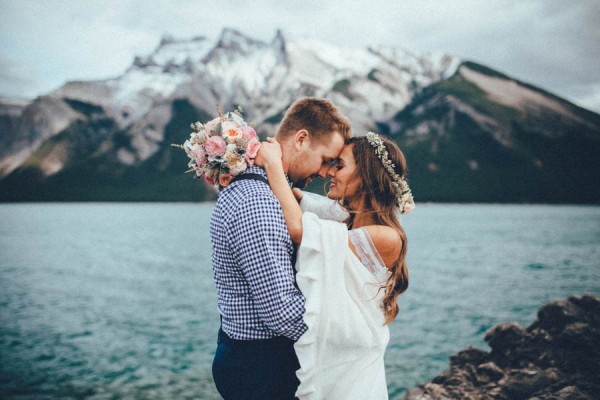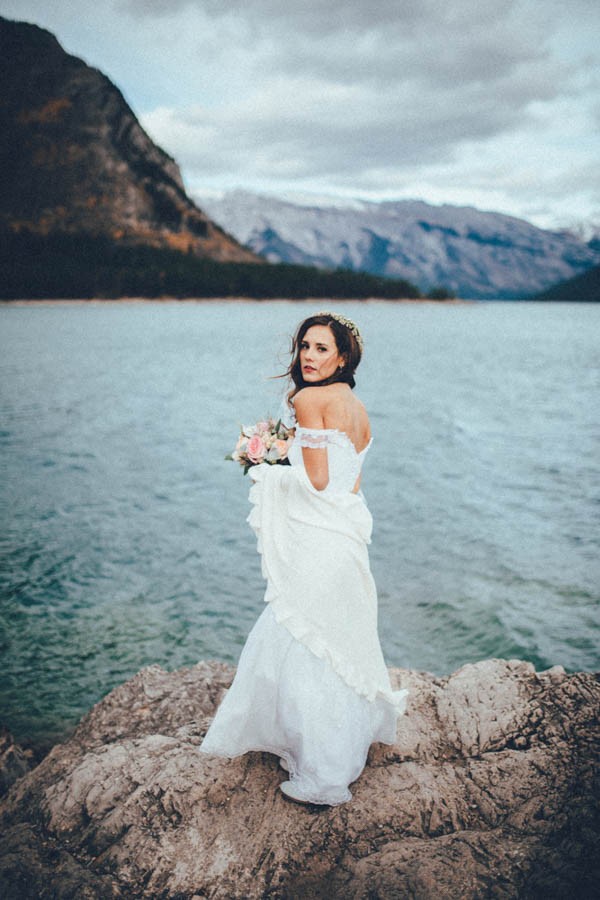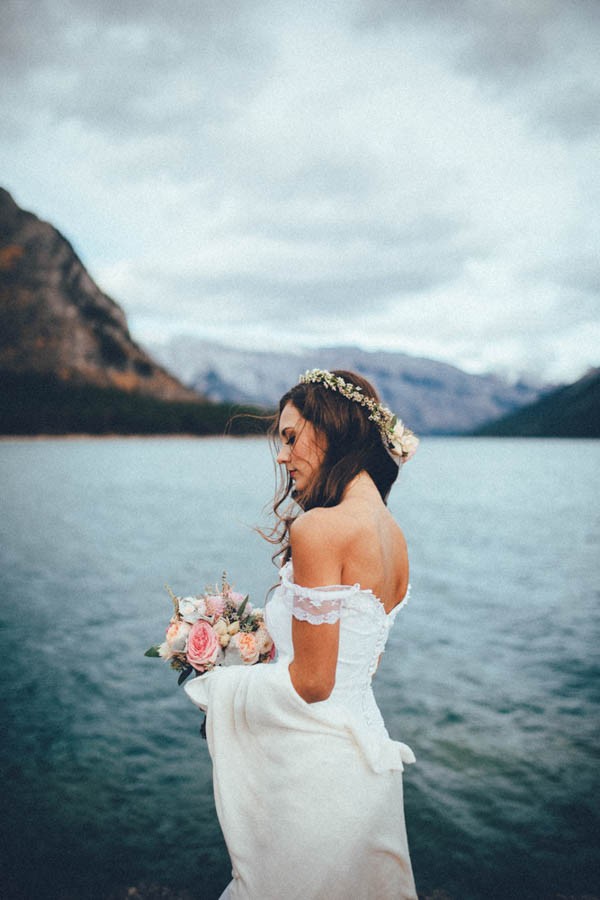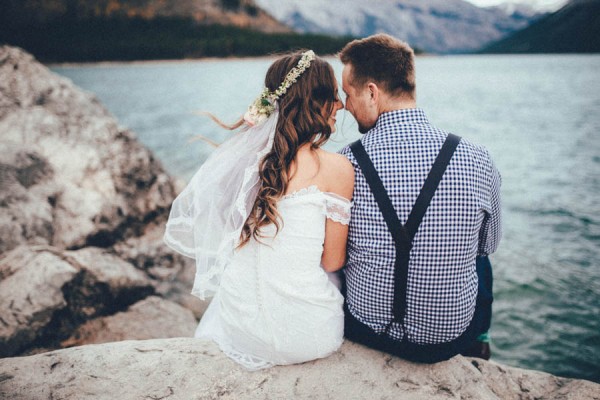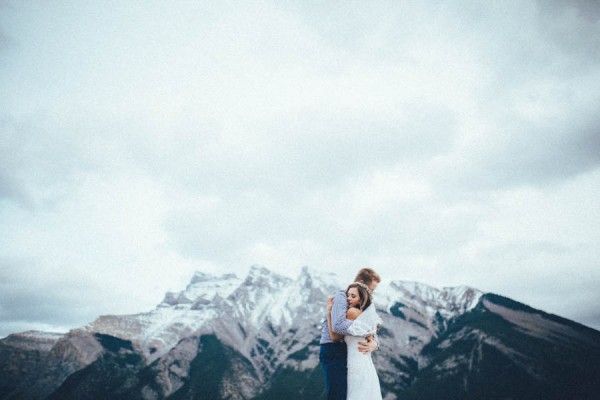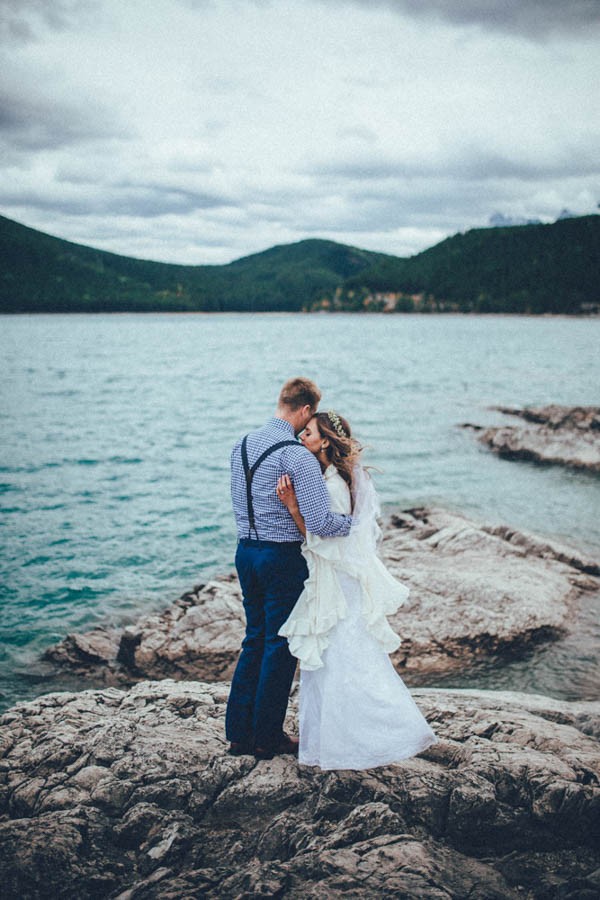 Our videographers Desy Cheng and Kyle Hay flew out from BC to capture our special day. They were relaxed and fun and made us feel like we were hanging out with old friends. Their videography is amazing, take a look!
Congratulations to Kristyn and Joe on their Banff elopement! For more of Tricia Victoria Photography, check out Kristilee and Sam's casual engagement session canoeing in Alberta.