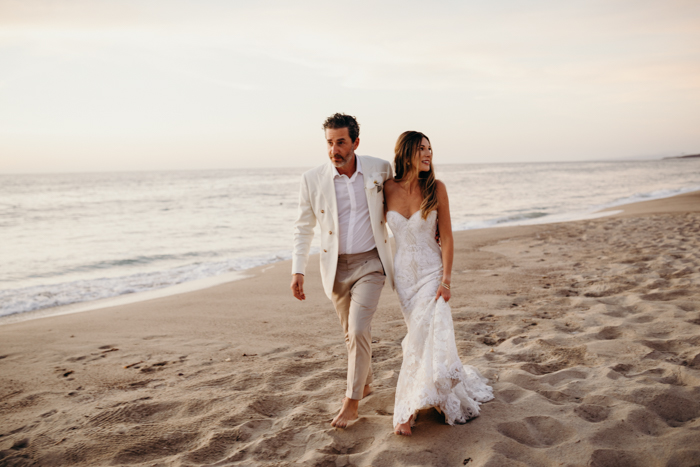 Paris and Jayson always knew that they wanted a destination wedding. Though the process wasn't without its challenges, the couple—along with their planner and florist Moni Junco— had the will and fierce resolve to bring to life the big day they envisioned. In the end everything worked out perfectly. Their sophisticated and elegant beach wedding at the One&Only Mandarina was a beautiful representation of everything they loved and cared about.
Surrounded by breathtaking views of the mountains, rainforest, and the Pacific Coastthe ultra-luxurious beach sanctuary at the One&Only Mandarina was the otherworldly setting for their ceremony. Their stunning reception at the Canalan Beach Club had the perfect beachfront views and gorgeous airy florals.
From the breath-work workshop and super-personal ceremony to the locally sourced, clean dinner menu—every aspect of their special day truly was a reflection of who they are. If you're a nature-loving couple whose idea of the perfect wedding is equal parts romance and luxury, these beautiful photos captured by Junebug members Memorybox Photography are the inspiration you've been looking for.
The Couple:
Paris and Jayson
The Wedding:
Sayulita, Mexico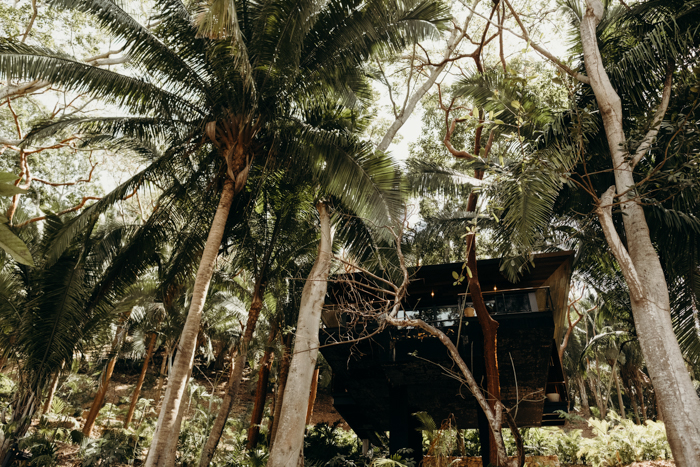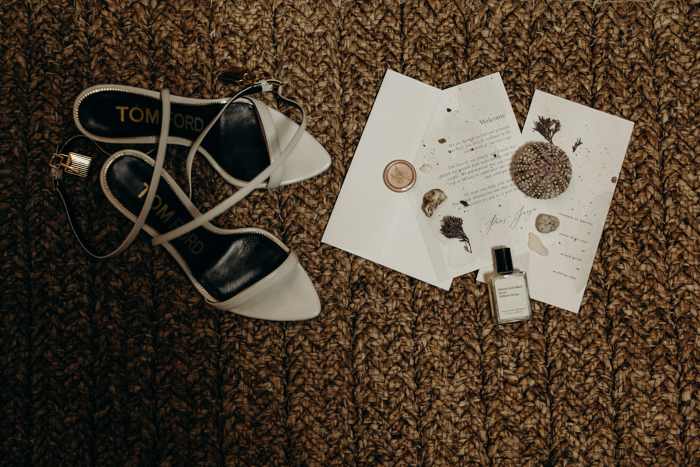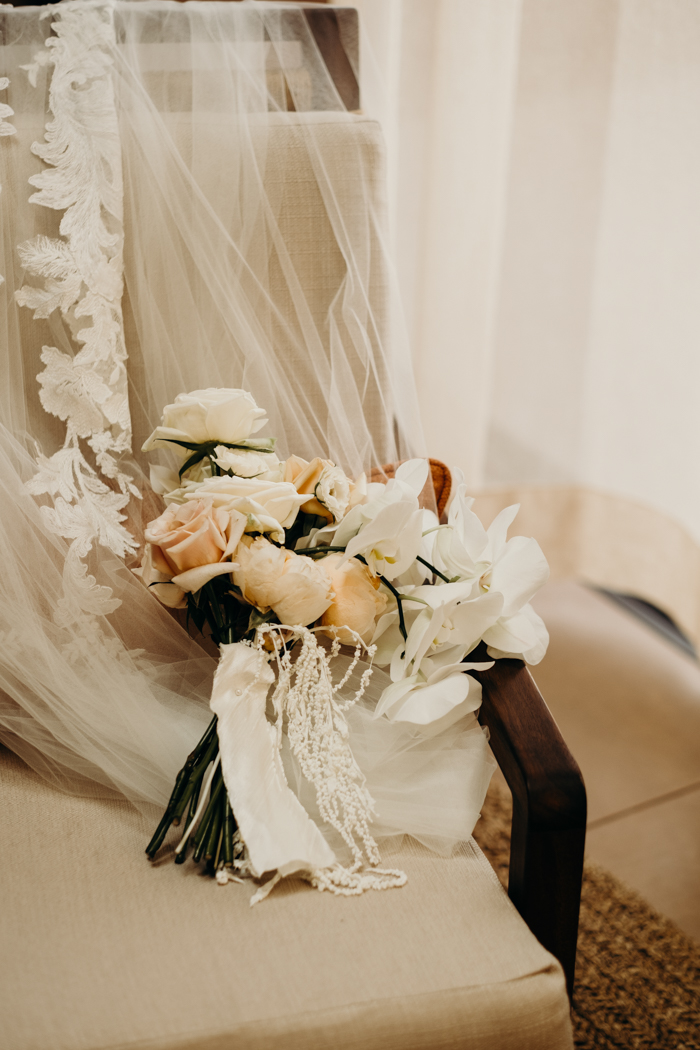 An Elegant Beach Wedding at One&Only Mandarina
We actually had two ceremonies, one in Louisianawhere I am from, and then the other in Riviera Nayarit, Mexico. We specifically decided to do the wedding at One&Only Mandarina because of the beautiful location and also the level of service and experience we knew the One&Only brand would deliver. Having a destination wedding can be stressful because there are so many things you can't control very much from afar. That's why choosing a venue that you really trust is important. We knew if all else failed, One&Only would deliver a beautiful, memorable experience for everyone. And they certainly did!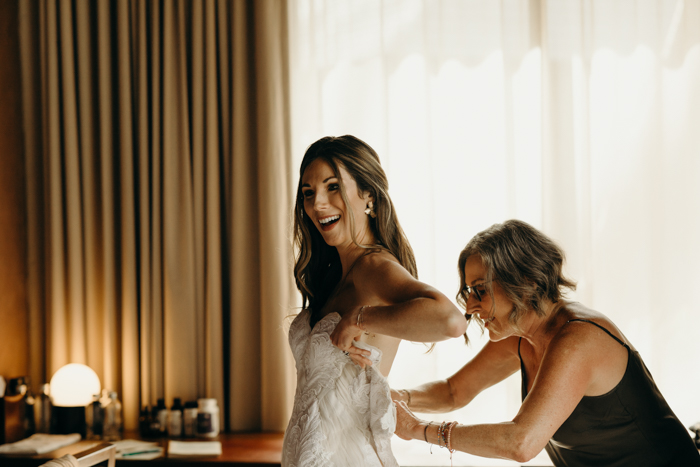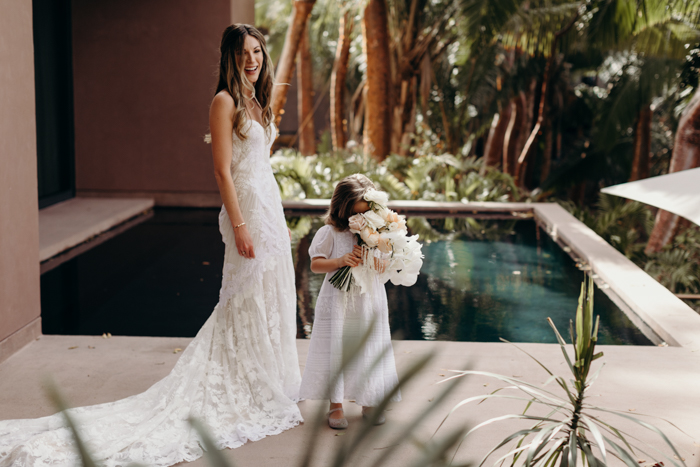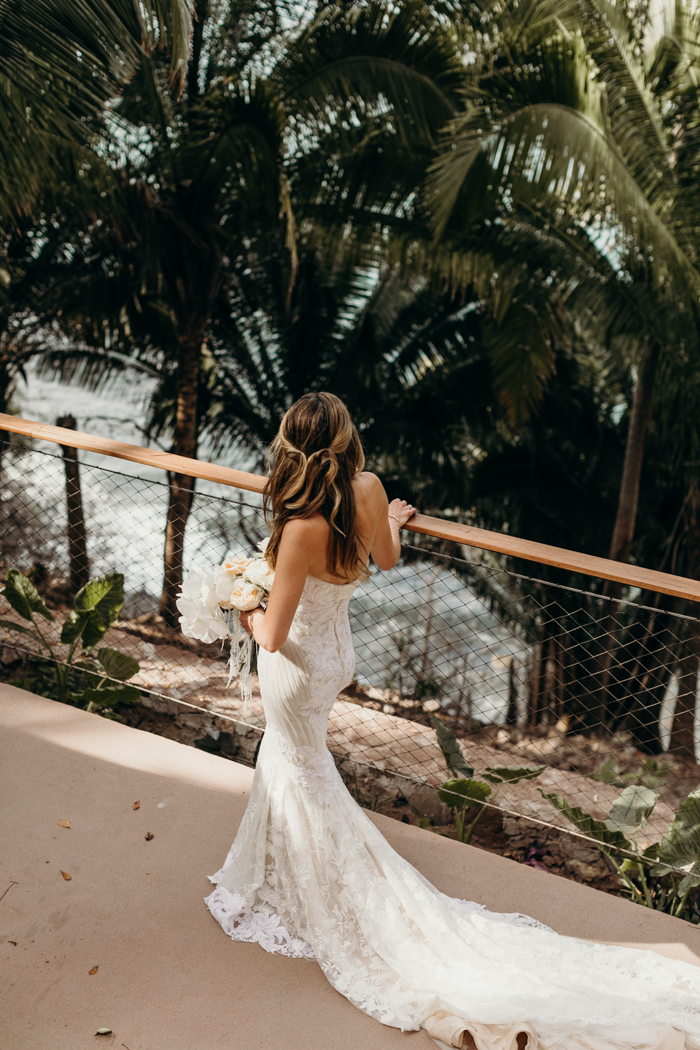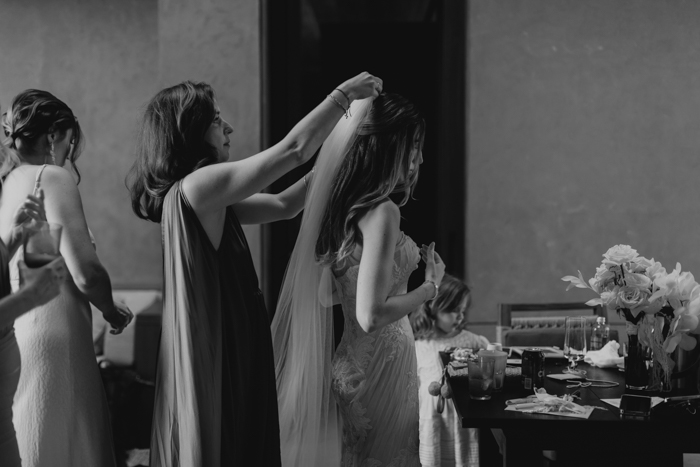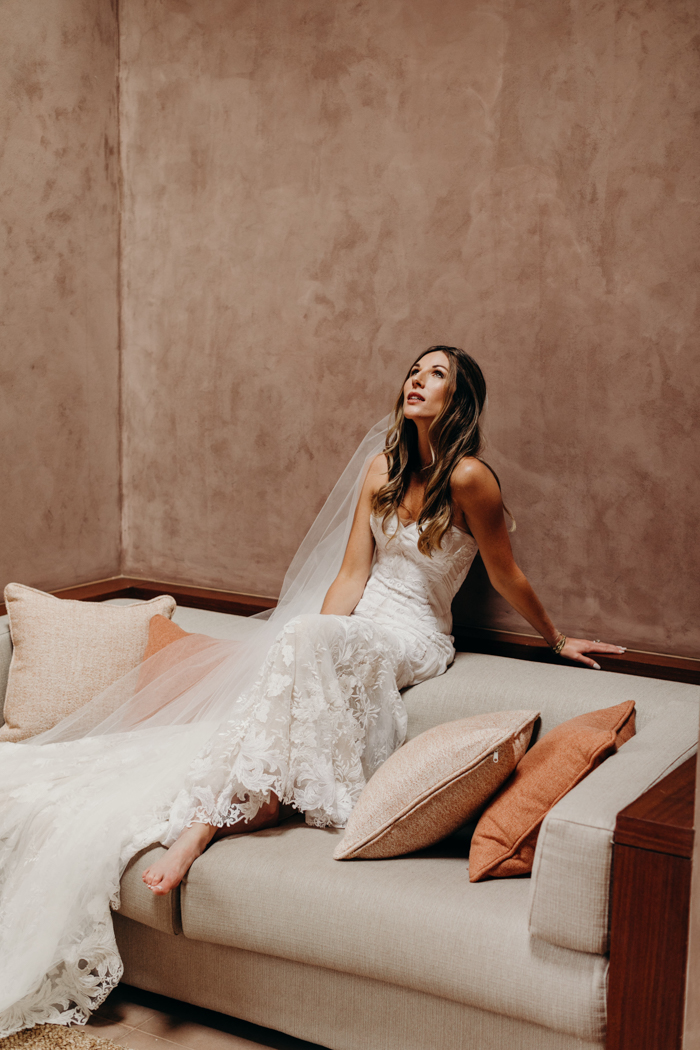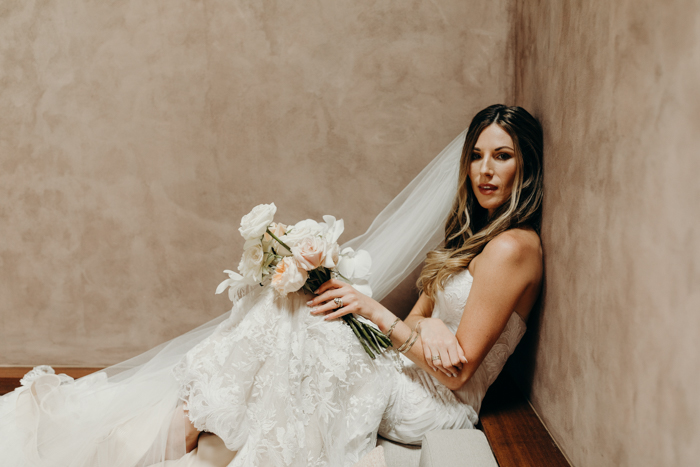 Creating A Great Wedding Guest Experience
The thing we cared about most was bringing our loved ones together and creating a memorable experience for everyone. Because of Covid, we wanted our guests to feel safe and comfortable. This reinforced our decision to have a wedding in a location that was almost entirely outdoors and where nature could be a major focus. We also wanted our guests to feel like they had the freedom to enjoy themselves as they pleased and make the most out of their trip to Mexico. We didn't want guests to feel like the weekend was over-planned. Everyone's idea of a vacation is different, so we wanted to leave space for people to make the weekend their own.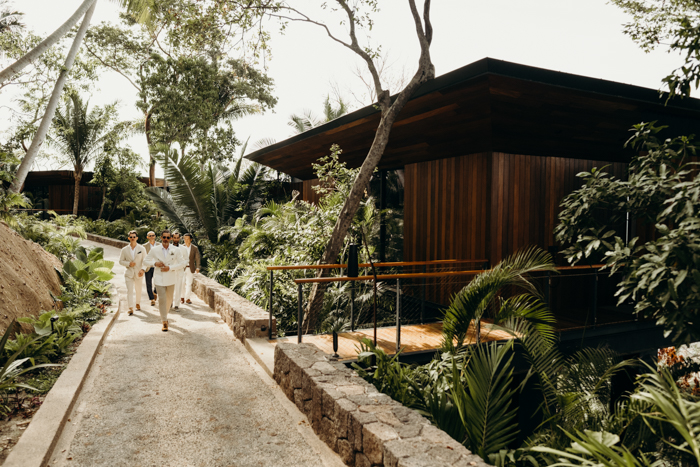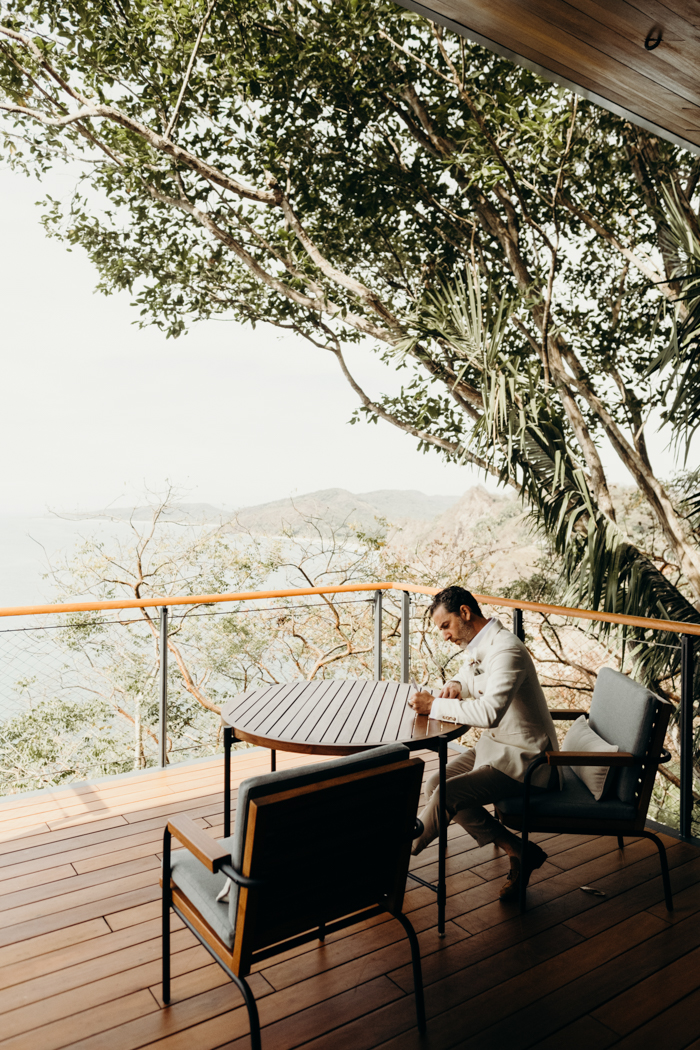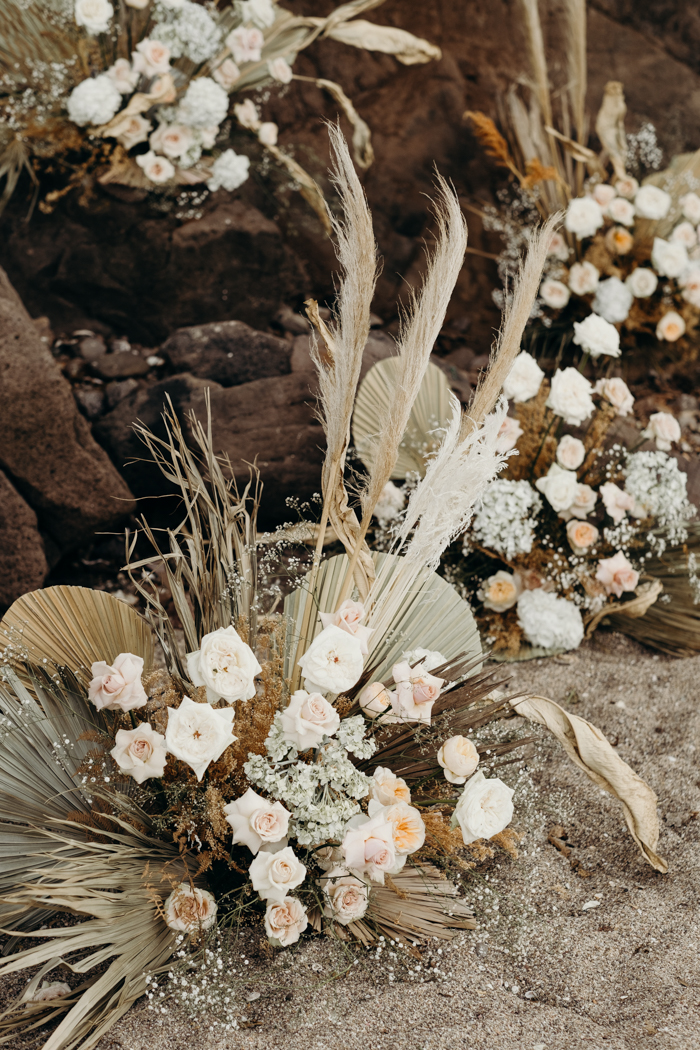 Revamping Wedding Traditions
First and foremost, planning any wedding during Covid is something to be proud of! But when I look back to our wedding, the thing I am most proud of is how much our wedding really felt like us. We spent time and energy on the things that mattered most to us and let go of attachment to traditions that didn't resonate with us. For example, having a big wedding party wasn't something we cared about, especially because we were having to be super mindful of the number of guests due to Covid.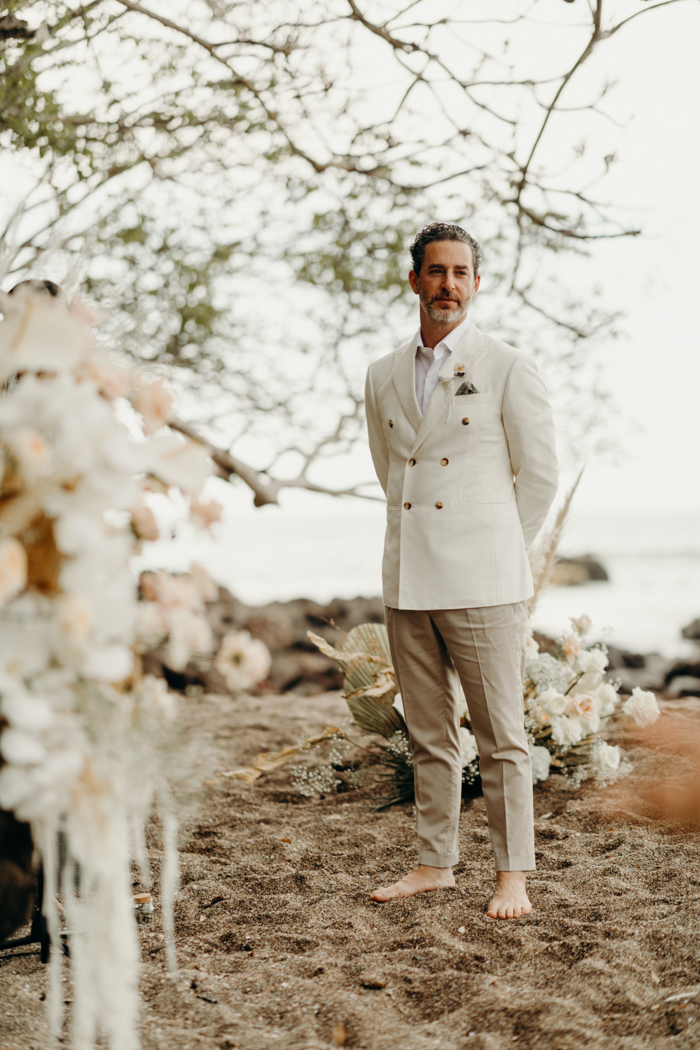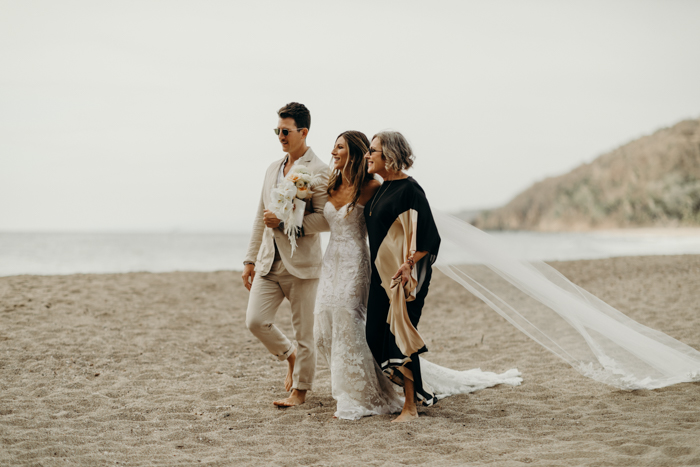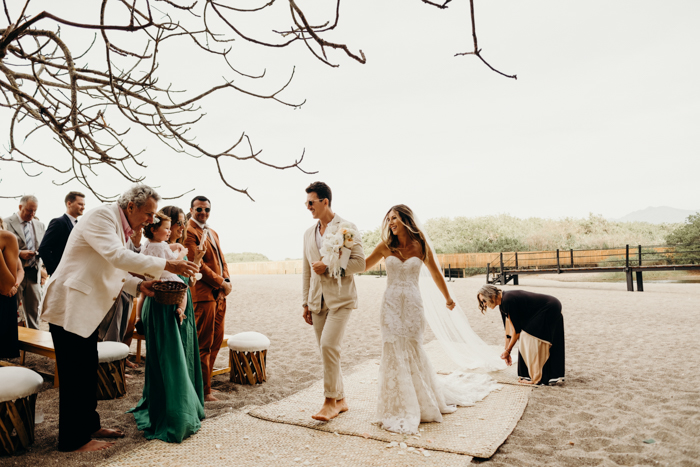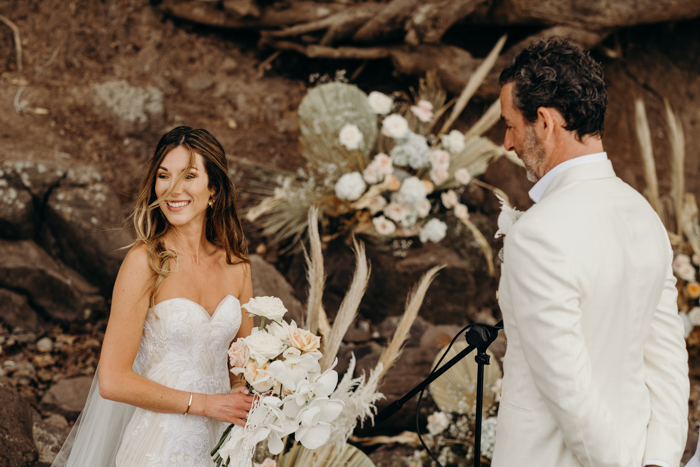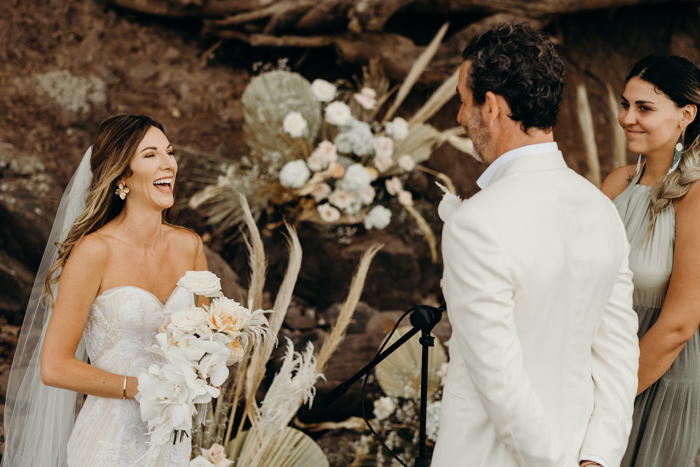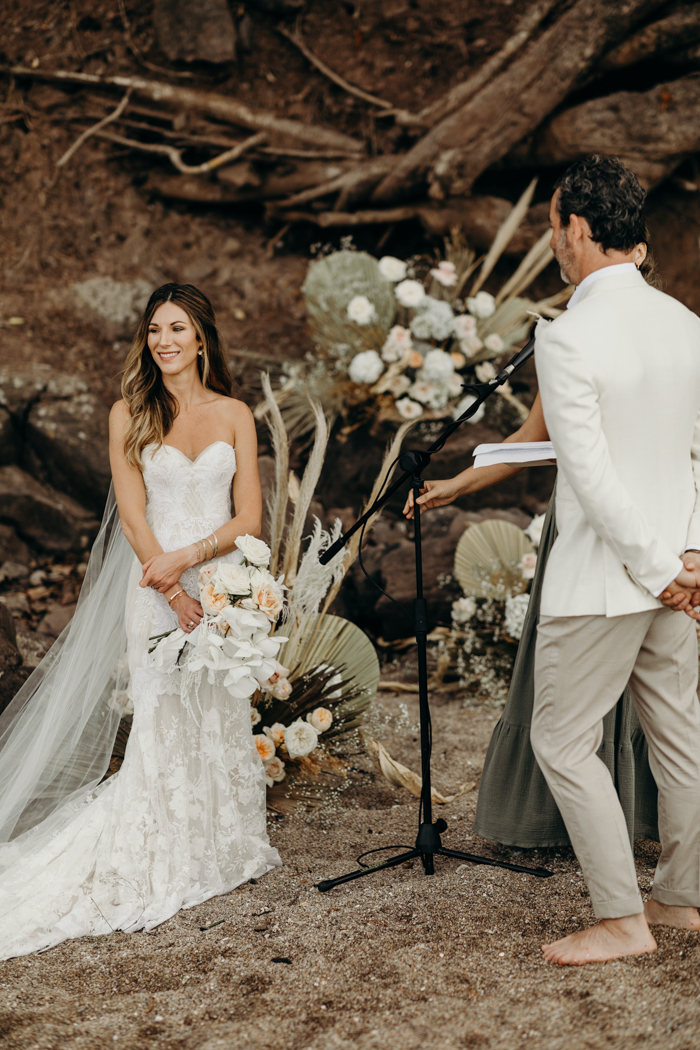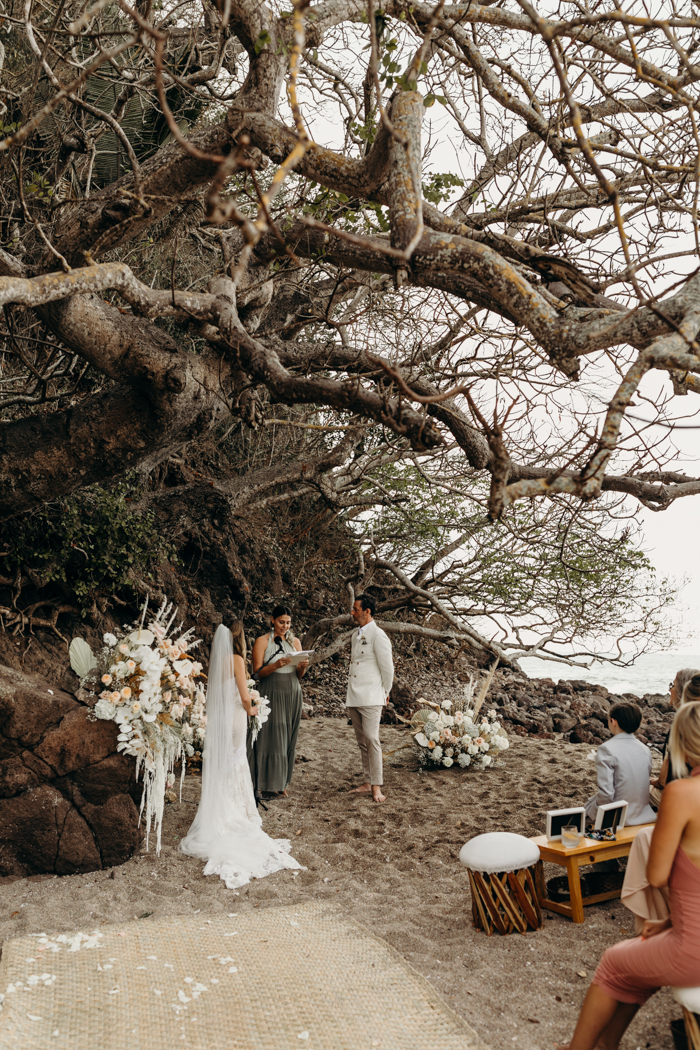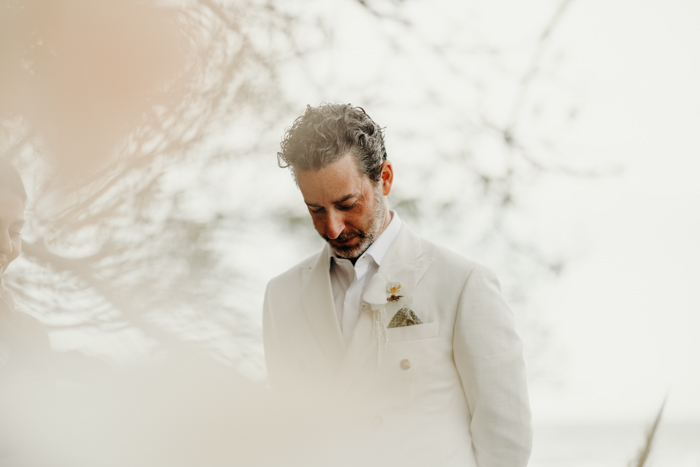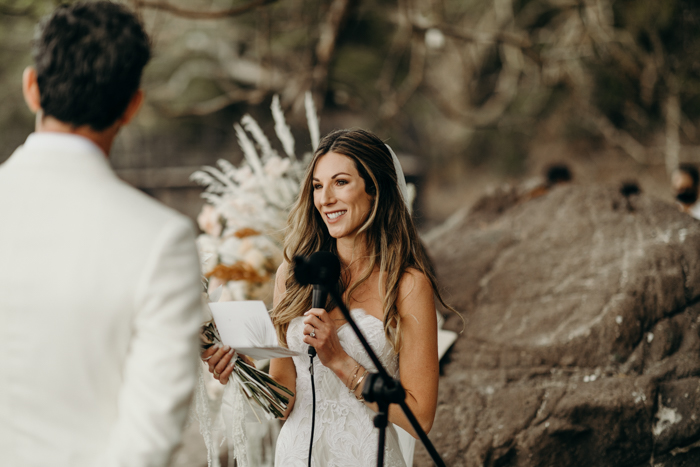 Personalizing Their Ceremony
The other thing that really made the ceremony personal was our officiant. Her name is Steffy and she is the in-house wellness person. Two days before our ceremony we asked Steffy if she would be willing to officiate our wedding. We knew this wasn't something she had necessarily done before, but we trusted her and just knew she was the perfect person. To our delight—Steffy said yes to officiating the wedding and it couldn't have gone better. She made our ceremony so special, finding ways to incorporate our loved ones that had passed and those family members who could not be present due to COVID—which she did with such grace and honor.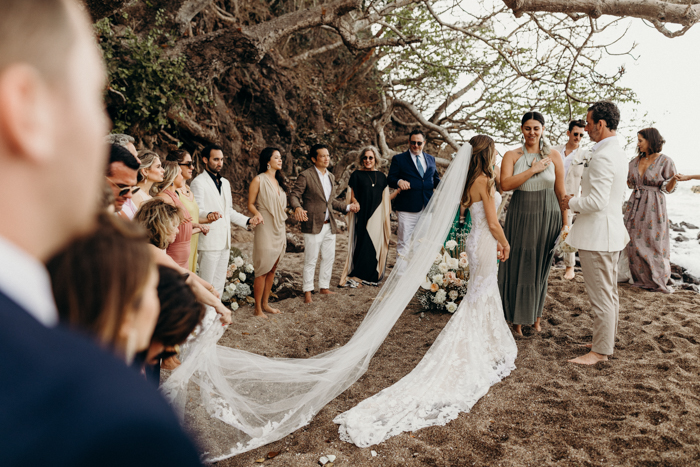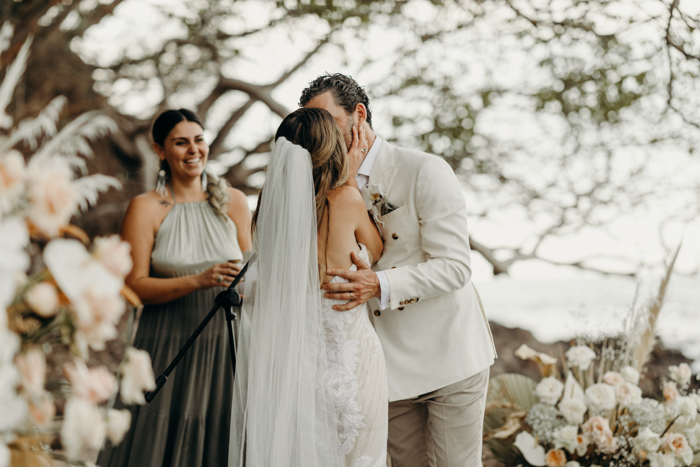 Locally Sourced Custom Wedding Favors
Our wedding favors included custom bags with a logo we created as well as these beautiful leather slippers and handmade soaking bath salts. We loved that they were not only custom but that they were made by local artists from Mexico.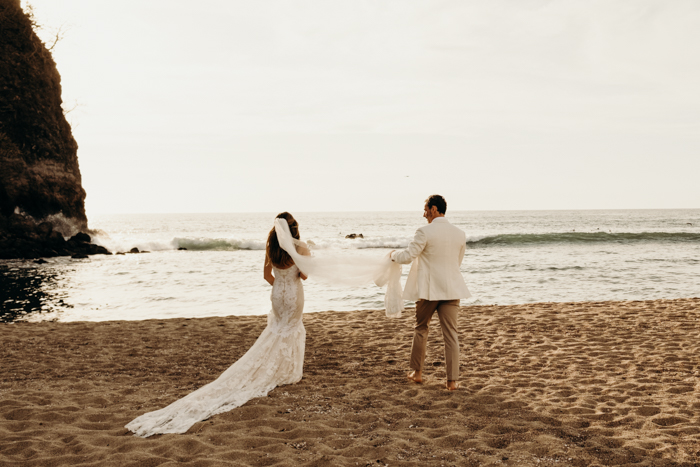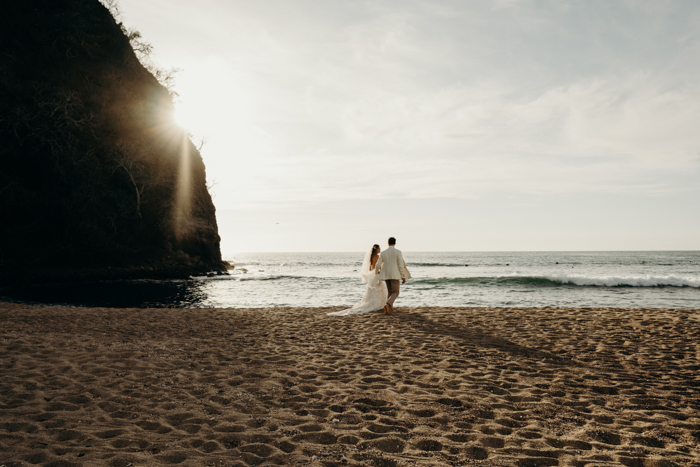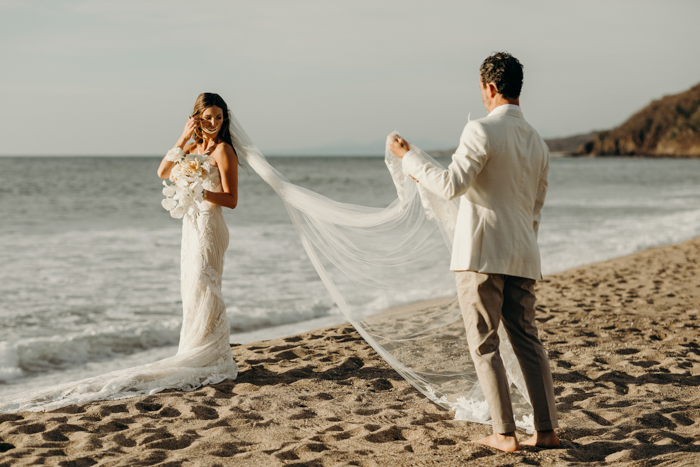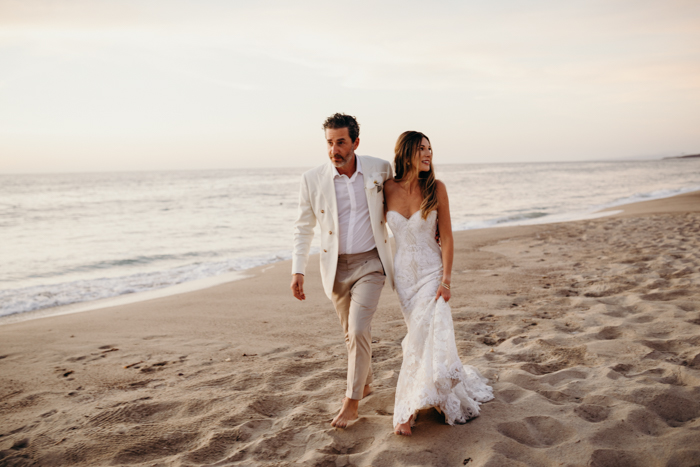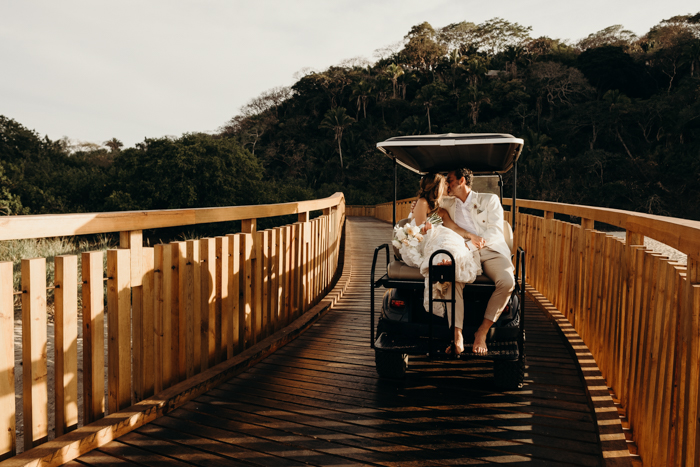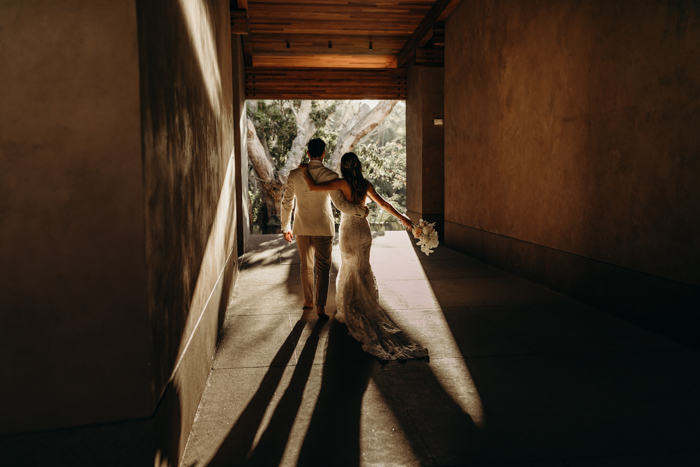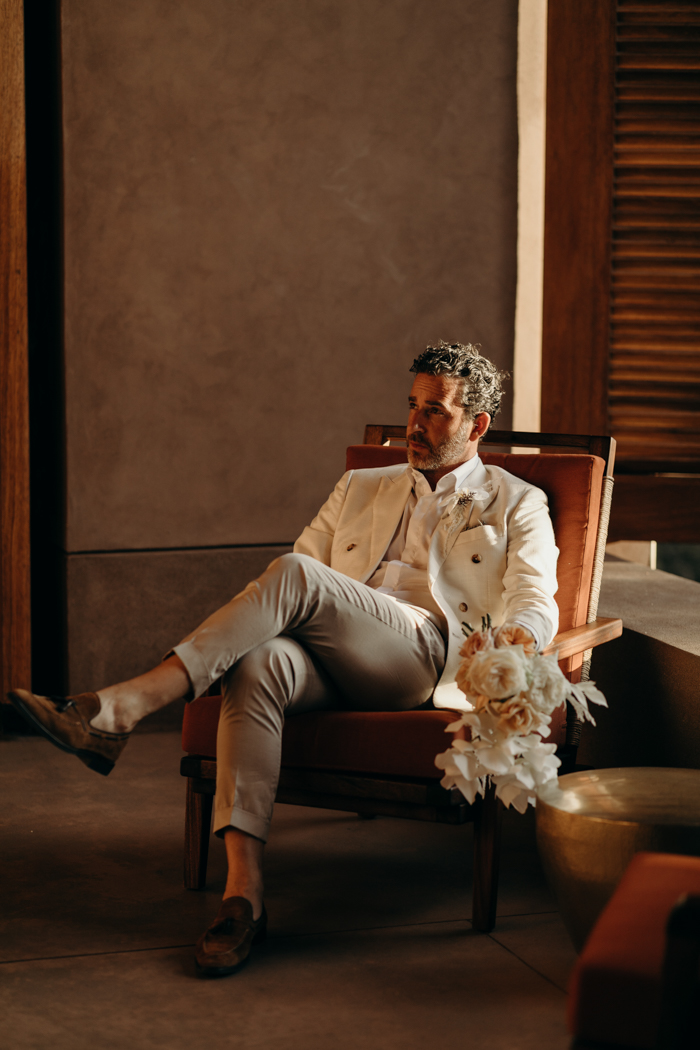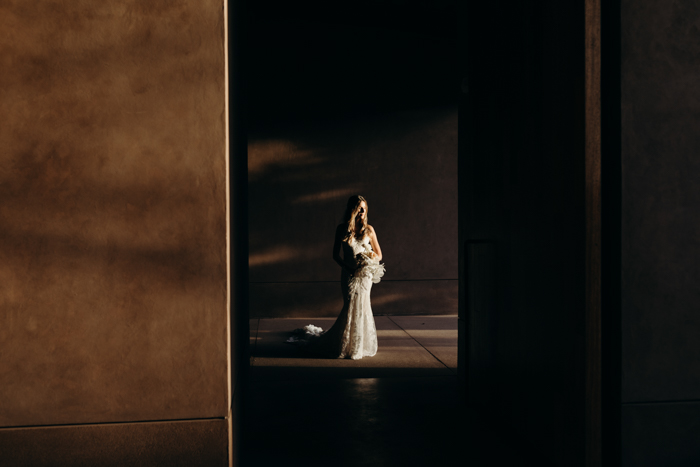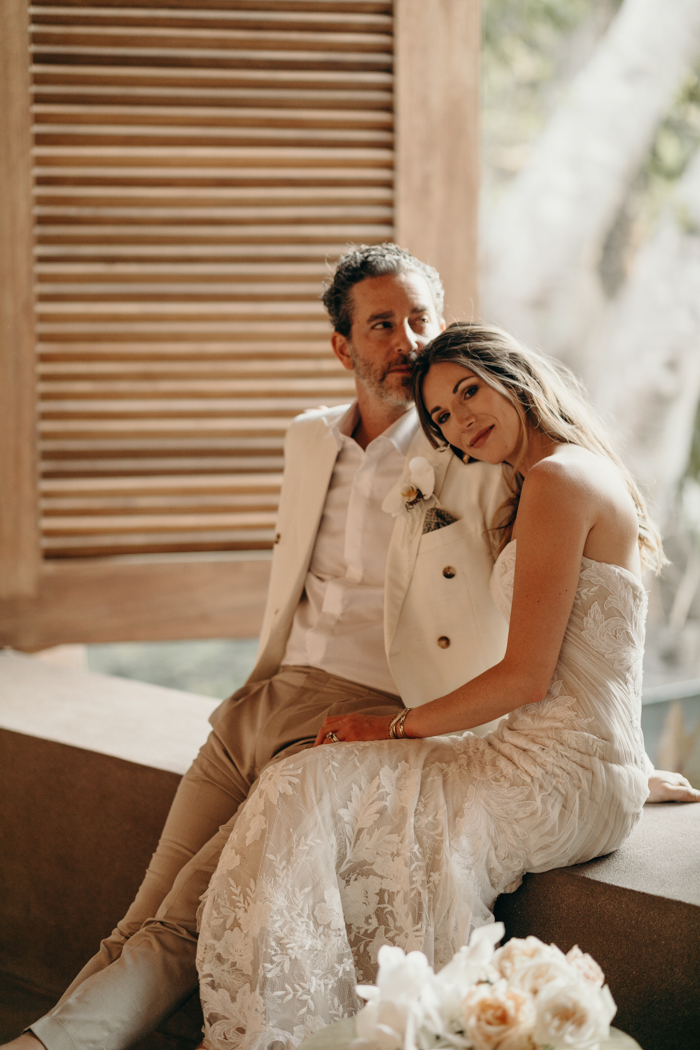 Memorybox Photography were incredible! They are friends of Moni and graciously agreed to photograph our wedding after a last-minute cancellation from another photographer—literally a week before our wedding. They were so sweet, very willing to listen, and collaborate on ideas. They made us feel completely comfortable and were an overall joy to be around. They are super real, down to earth, kind souls. They are the type of people anyone would be lucky to be friends with or work with. We absolutely love the pictures from our wedding day. I had high expectations and they totally exceeded them.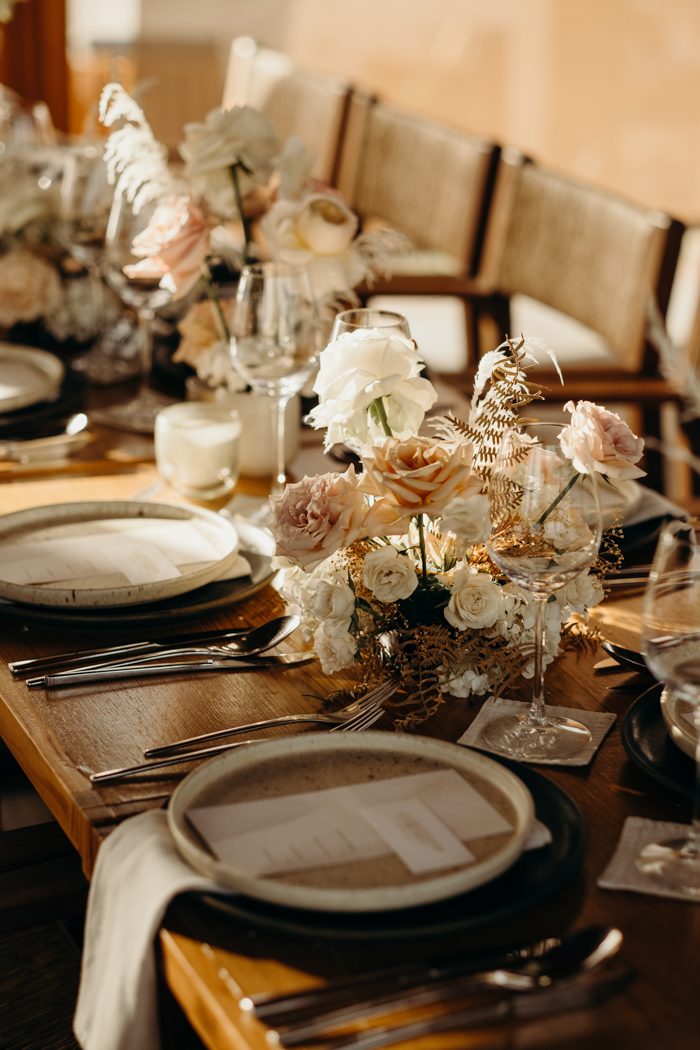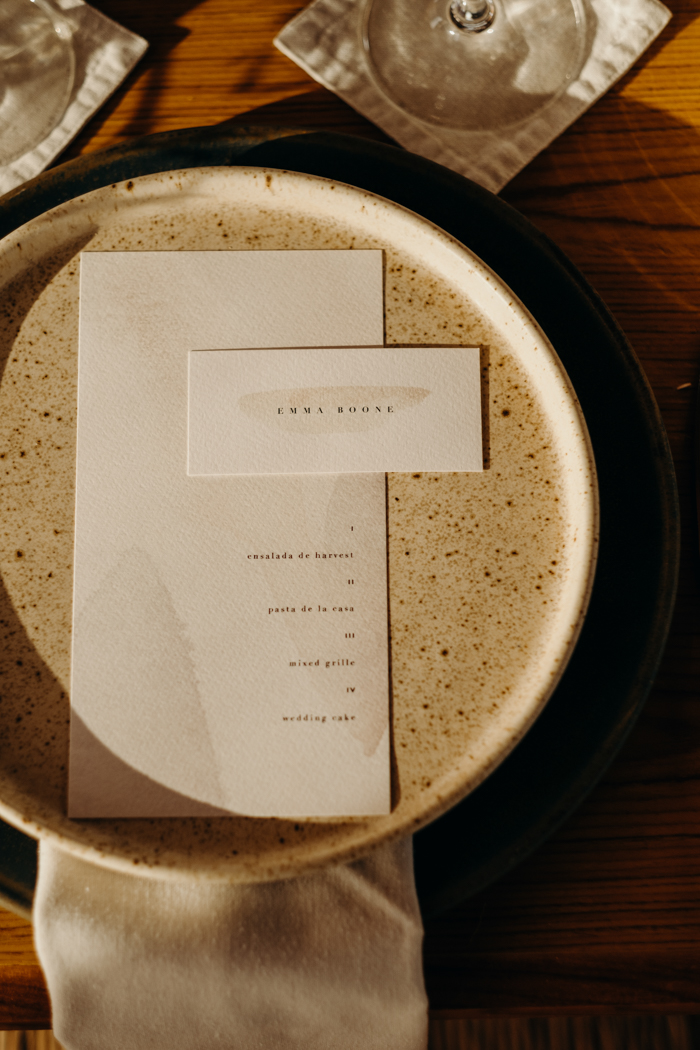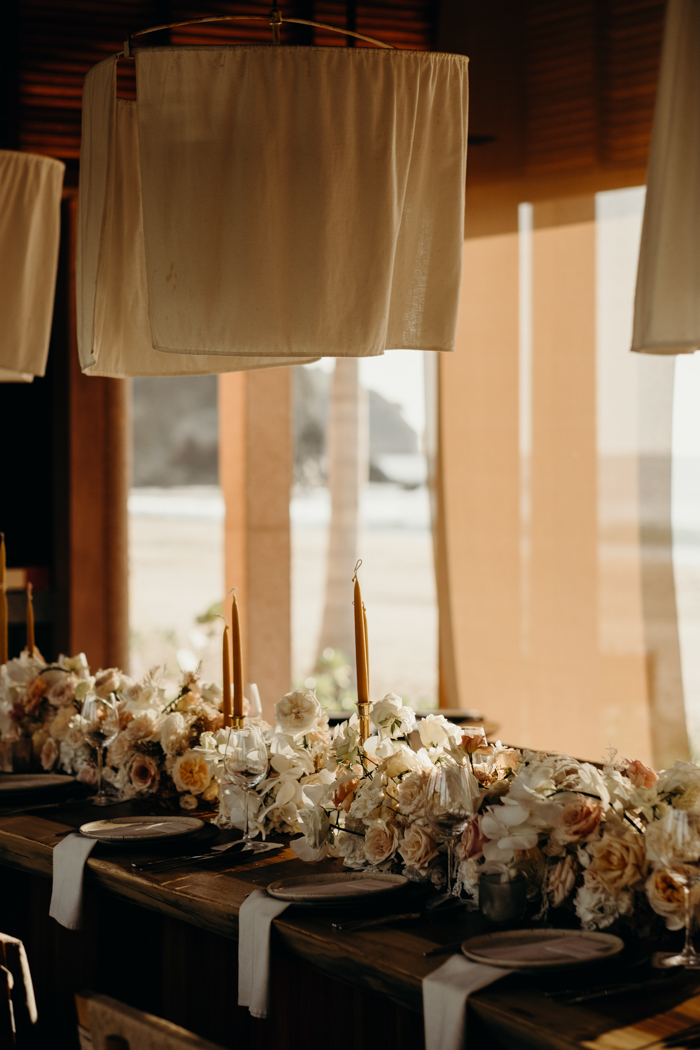 Wedding Planning Advice From The Bride
Wedding planning looks and feels different for everyone. I received so much advice and I had this expectation of what it was supposed to feel like to plan our wedding. I found myself constantly feeling like I wasn't doing a good enough job or that it was harder for me than it should have been. What I eventually learned is that it's different for everyone, and not every bride is going to enjoy the planning process as much as the next person. If you're a bride that isn't obsessed with planning every detail and if you're just busy, like myself, the best thing you can do is find vendors that you trust. If you find someone you trust for one thing, chances are they will have great recommendations for vendors outside of their area of expertise. Another big piece of advice, in wedding planning and life, is to always ask for what you want, even if it is outside the box. The worst thing that can happen is you get told no.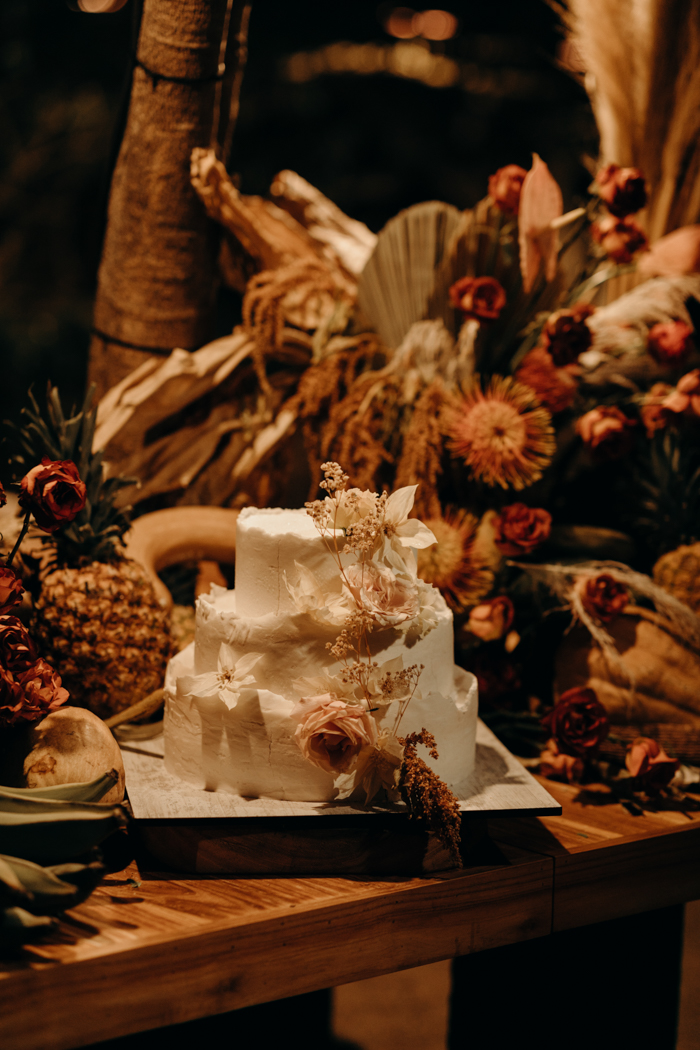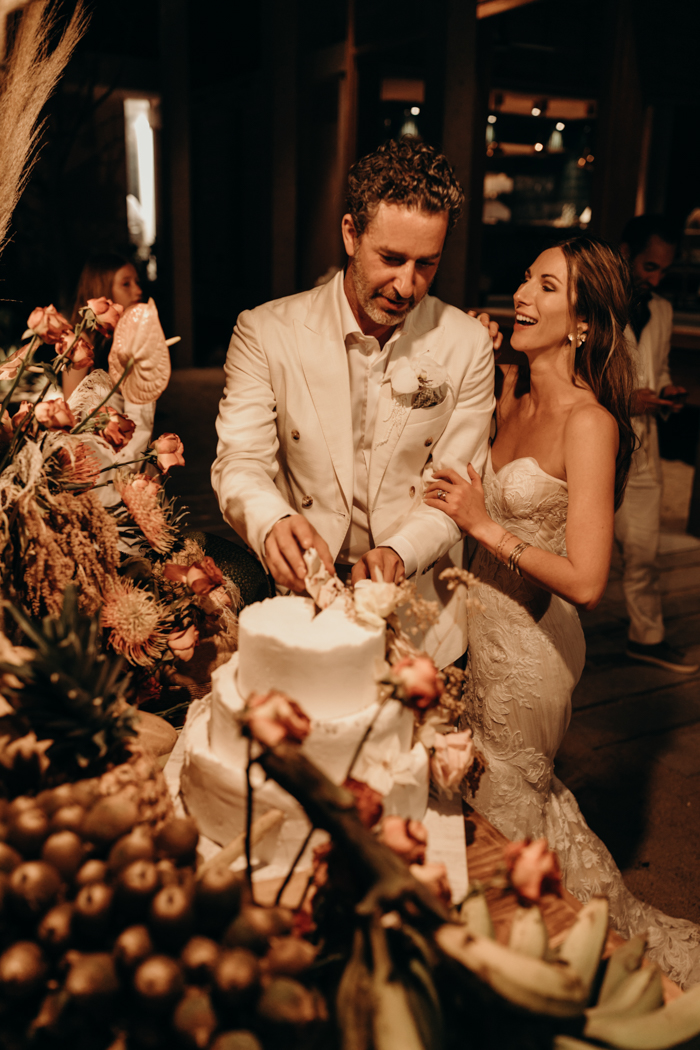 Congratulations to Paris and Jayson on their sophisticated and elegant beach wedding. And big thanks to Junebug members MemoryBox Photography for capturing all the stunning details and romantic vibe. To see more of the incredible weddings they've photographed, check out their profile in our directory of wedding photographers from around the globe!
A destination wedding in a beautiful exotic location with the people you love, can be unforgettable and one of the best days of your life. There's a multitude of decisions you'll need to make and having it in a faraway place might lead to more challenges than usual. But your special day is definitely worth it. Get started with our ultimate guide to planning a destination wedding and make your own dream destination wedding a reality.