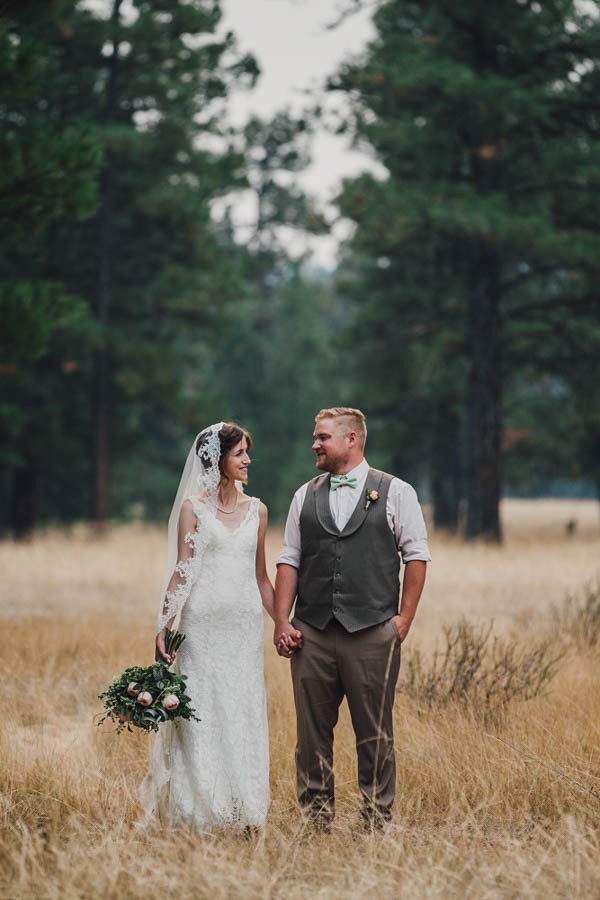 Caitlin and Timothy's Cranbrook wedding focused on honoring the people in their lives who have helped them grow as a couple and begin this new chapter of their lives together. The outdoor ceremony at Haven of Hope was filled with love and faith, a beautiful reflection of Caitlin and Timothy's values as a couple. Robyn Hansen created the most gorgeous bouquets of air plants and Juliet garden roses, while Caitlin and Timothy's family and friends helped craft whimsically rustic DIY elements for the reception. Terry Photo Co. captured the special day in full, including a few unplanned snaps of a wind storm that threatened to end the wedding early. Luckily, everyone came together to make the day just as wonderful as the couple being celebrated.
The Couple:
Caitlin and Timothy
The Wedding:
Haven of Hope, Cranbrook, British Columbia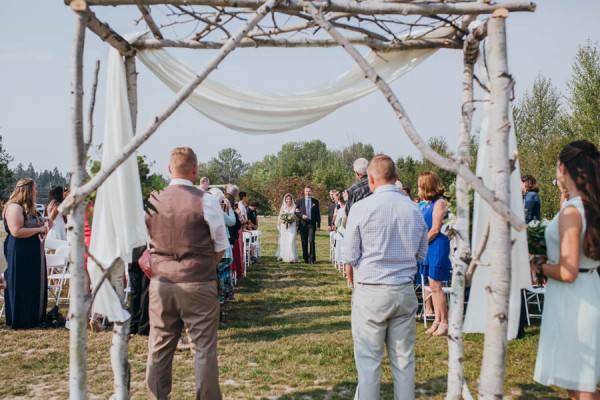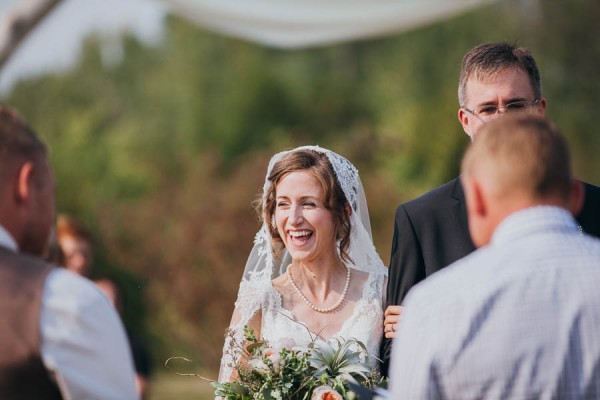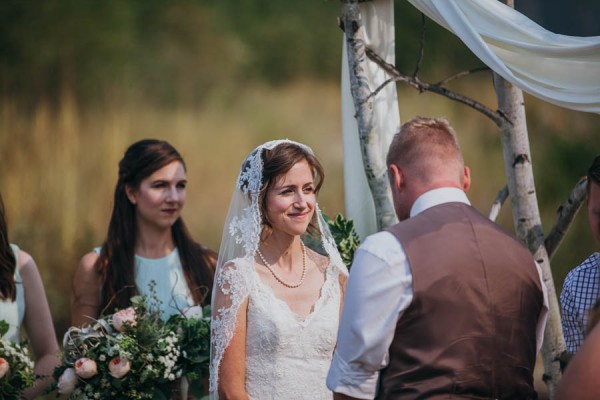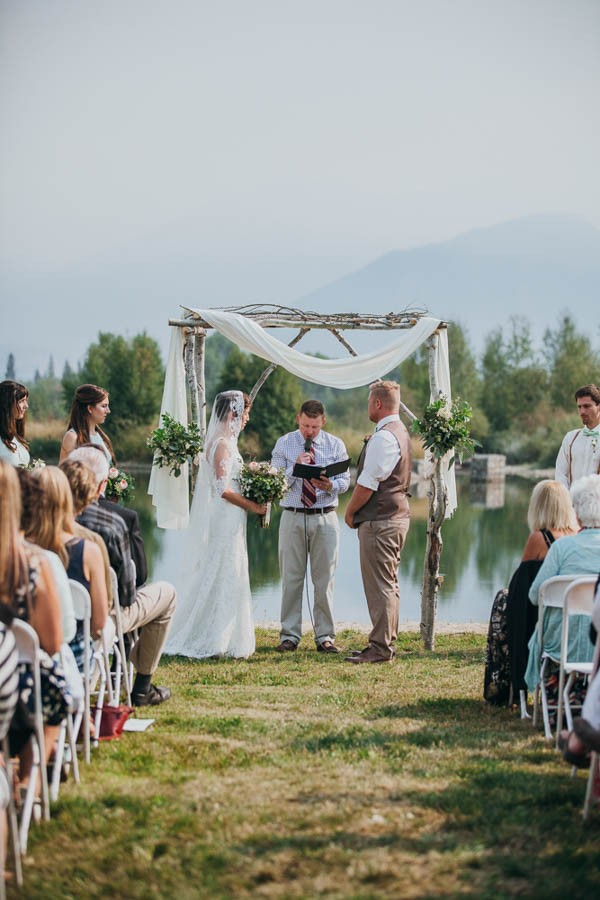 Honestly, the most important thing to us was that we stay grounded. We wanted our wedding day to reflect what marriage means to us. Love is exciting and joyful and fun, and we wanted our day to reflect that – which it did – it was awesome!!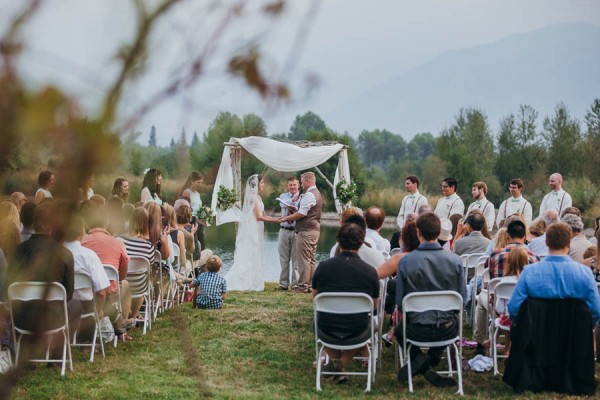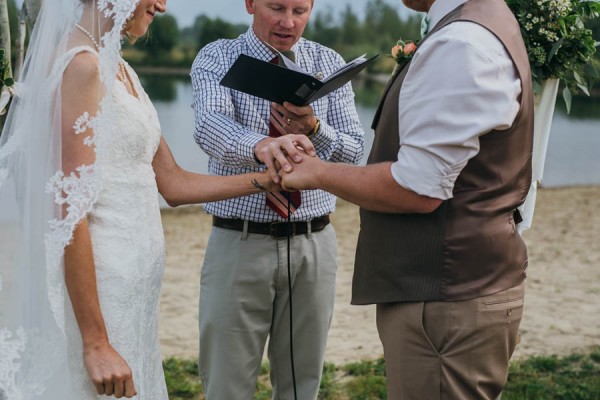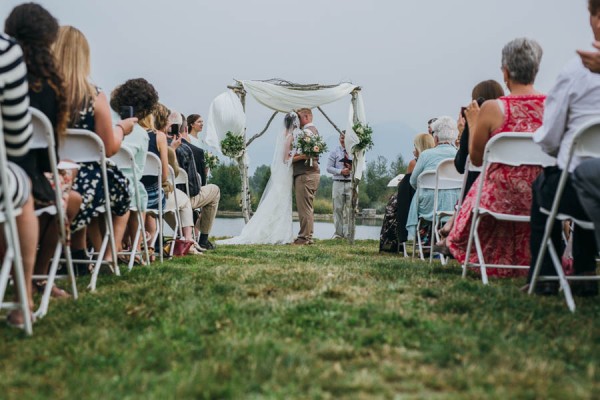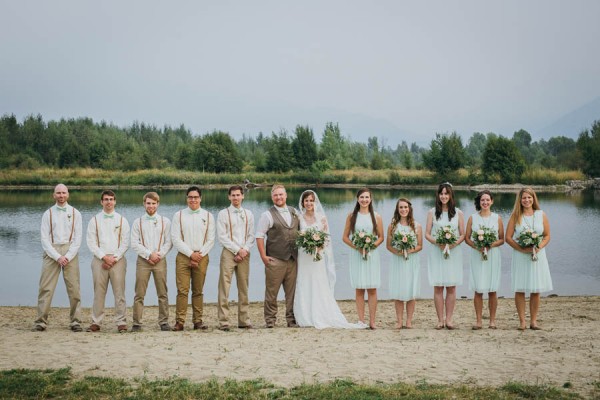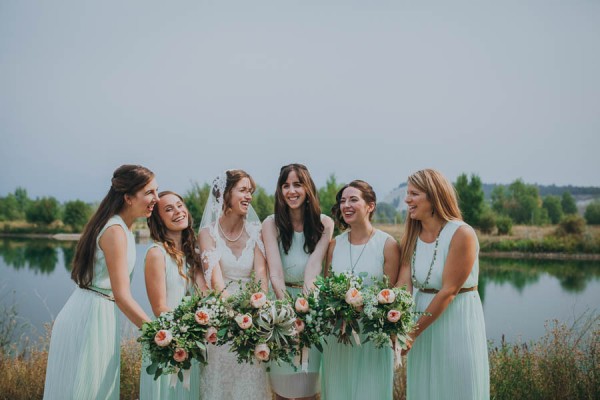 This is about you, this is about your love. People will be happy so long as you are happy. Don't plan complicated things that are going to stress you both out. Honor the people who got you to this point. Keep it simple.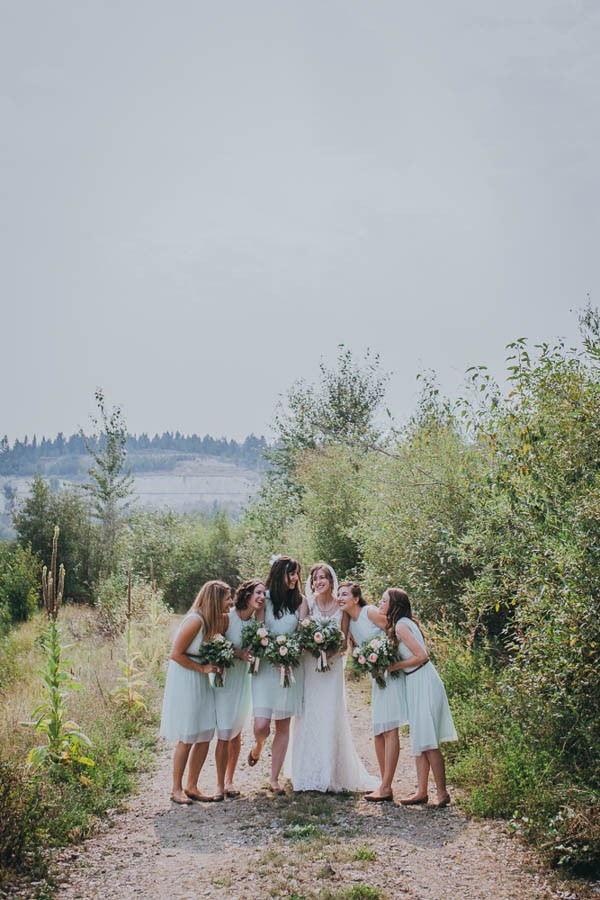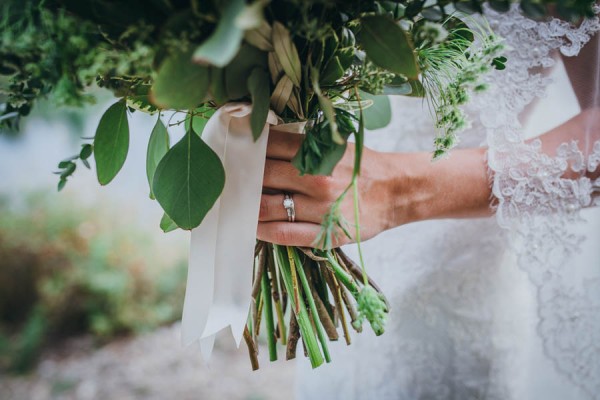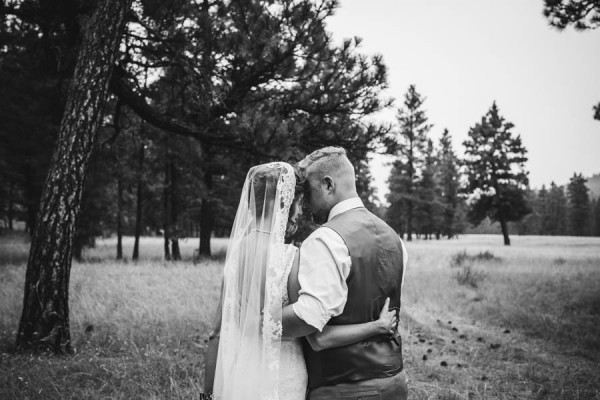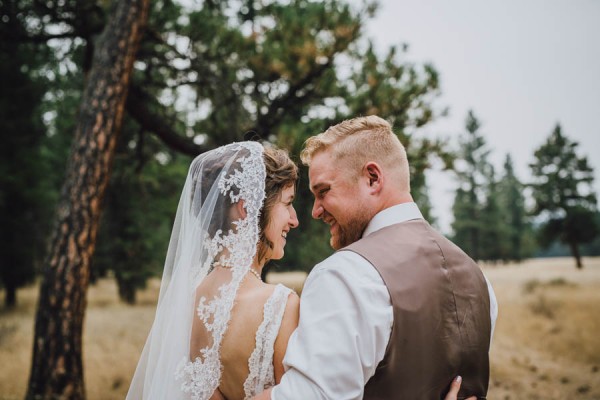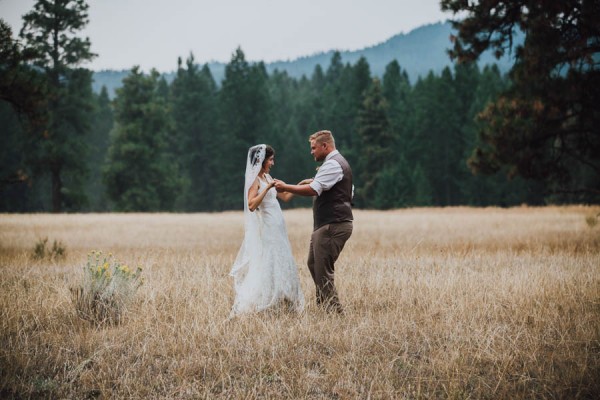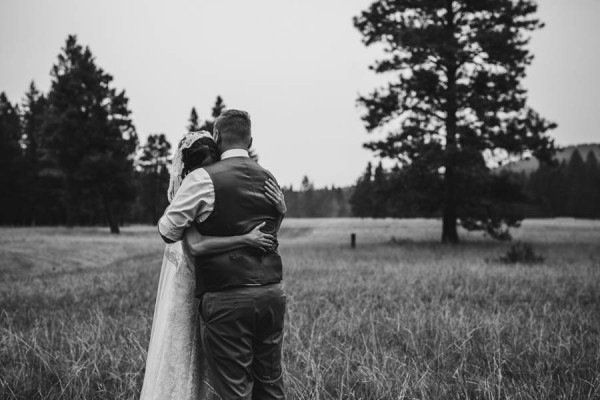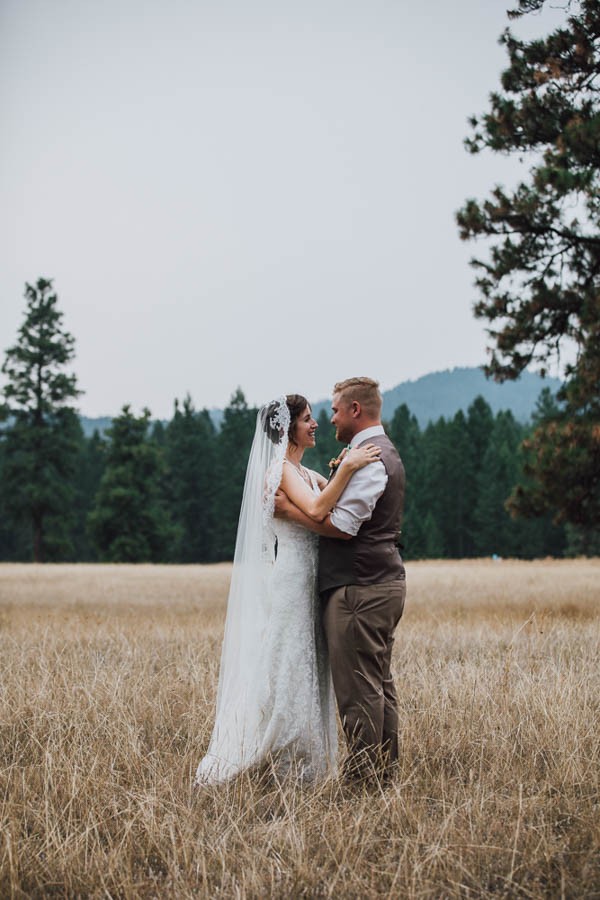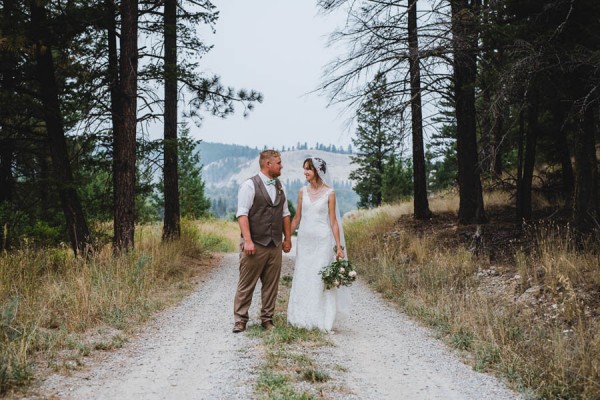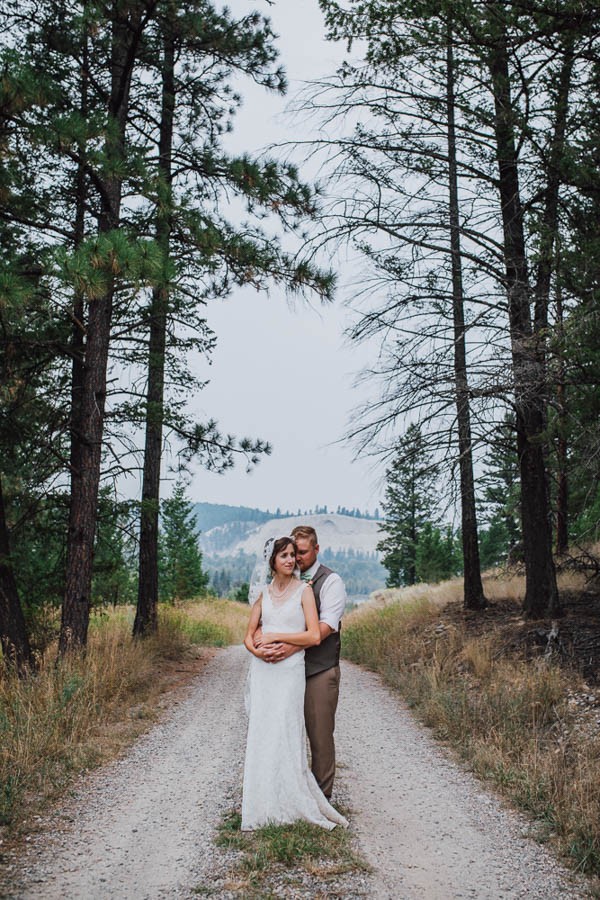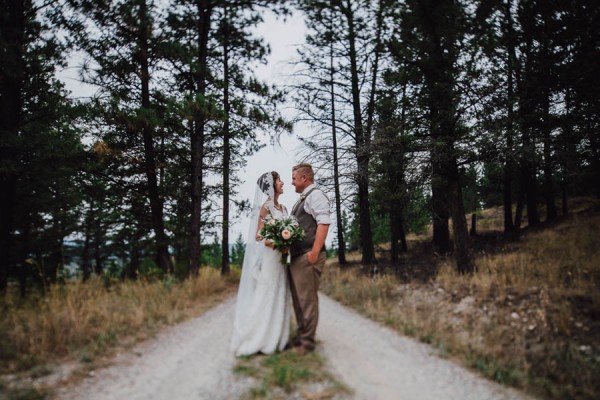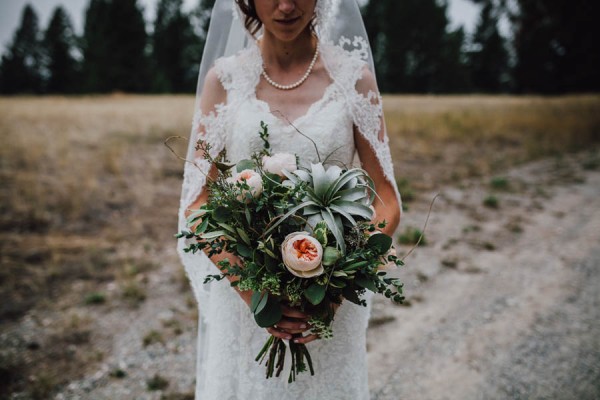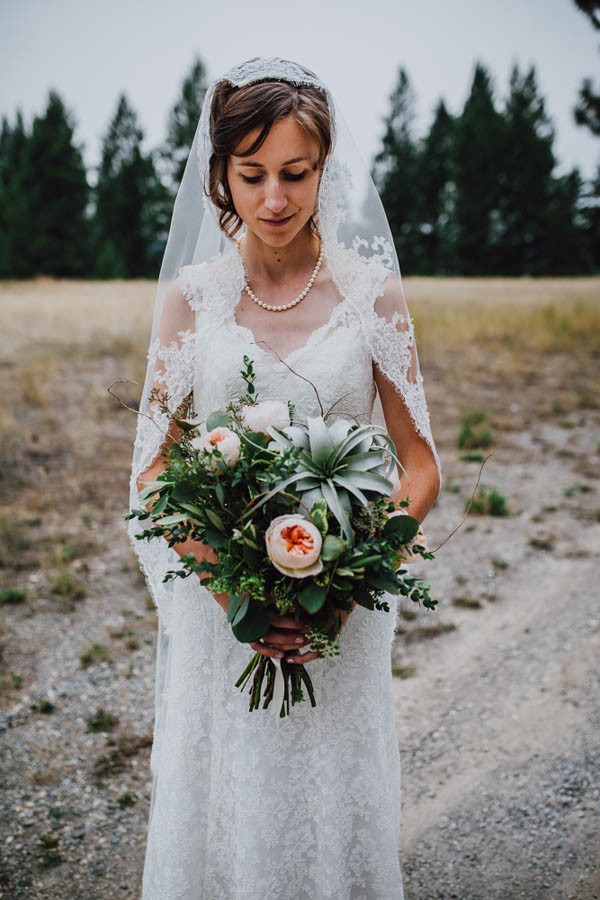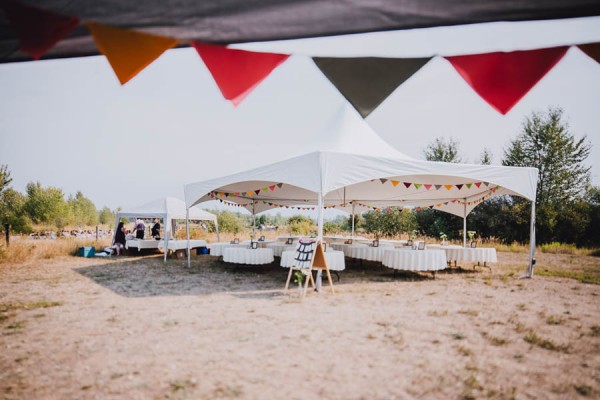 DIY is cheap, but DIY is stressful. We limited ourselves, and made only two crafts for our wedding: bunting, for the tents, and vases for the tables.
For the bunting: Caitlin's mom (a quilter) cut out hundreds of squares of fabric, then Caitlin strung twine all over the back yard like a maniac, and Tim and Caitlin together went along stapling the fabric onto the twine. Yes, with a stapler. It just seemed like the easiest way. And it worked!
For the vases: We took random wine bottles and hot-glued twine to the bottom edge of each. Then we wound the twine up and up each bottle until it covered the labels, which we were too lazy to take off. You couldn't even tell they were there! Anyway, they ended up looking great!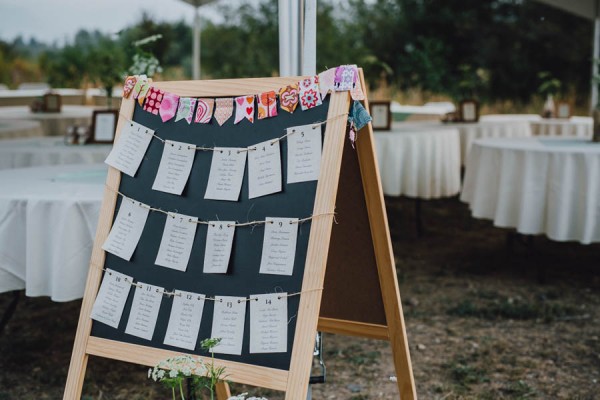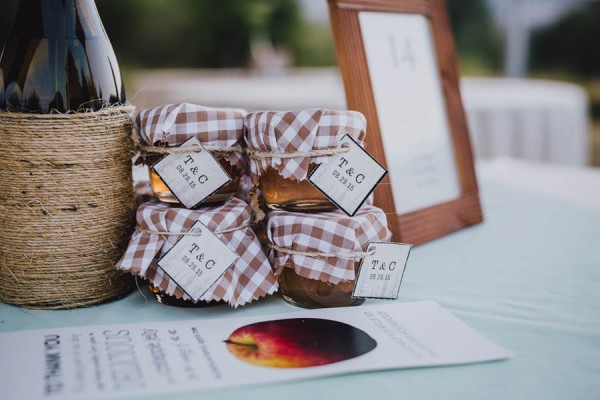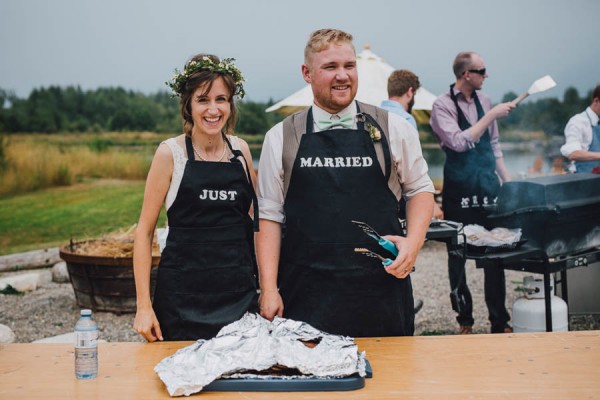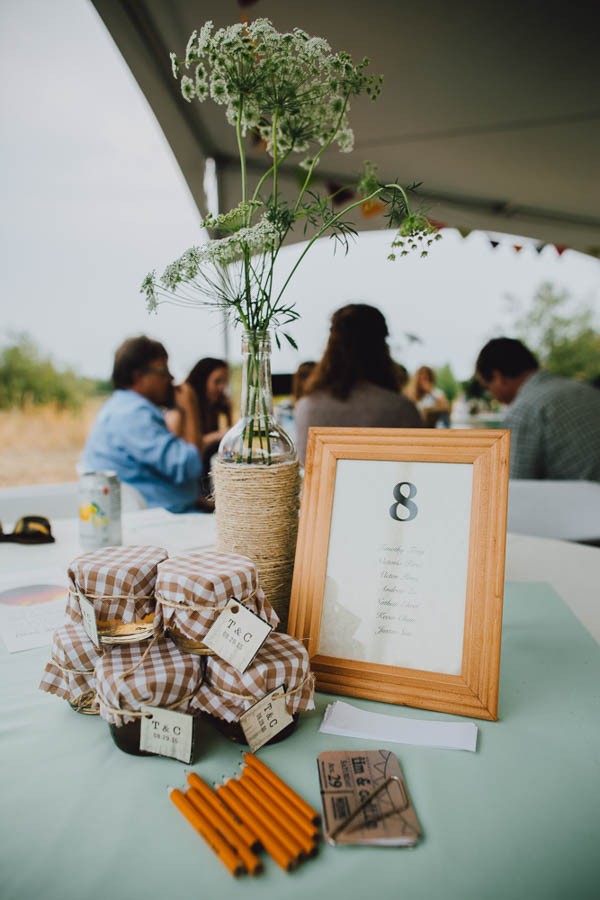 Towards the end of the reception, right after my dad's speech, our emcee stood up to introduce our thank you speech. WHEN SUDDENLY, a huge gust of wind just about knocked our event tent over!! It was crazy. All of a sudden people were running around, holding down the tent frame, packing up tablecloths and wedding favors, and we had a moment of "Is our wedding over?" The wind was nuts. But then Tim hauled the sound equipment around to the safe side of the tent and hollered to everyone to gather round — and we did our thank you speech right there in the field! It was actually awesome because neither of us are formal people, so it suited us much better out there. Plus it was hilarious. We got lots of great photos of people laughing as they blew away.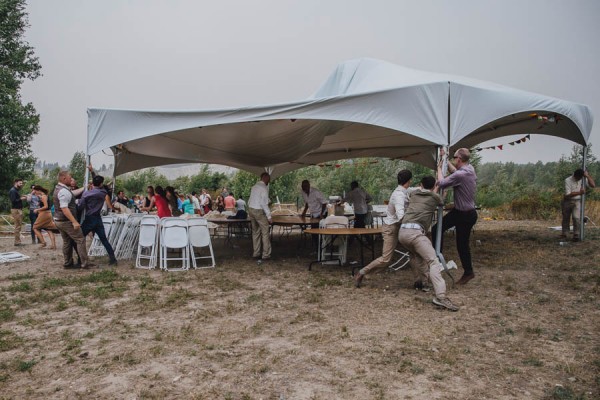 The Wedding Team:
Photography – Terry Photo Co.
Venue – Haven of Hope
Floral Design – Robyn Hansen
Congrats to Caitlin and Timothy on their sweet Cranbrook wedding! For more of Terry Photo Co., be sure to check out this travel-loving couple's Banff engagement!