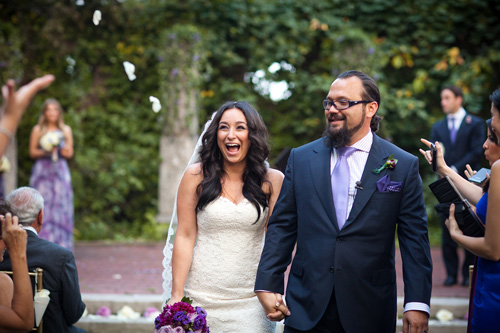 Bianca and Ernesto share a love of books, libraries, reading, and incredible old buildings with the perfect amount of romantic decay, so when they found Alder Manor, just minutes from downtown New York City, they knew it was the perfect place to write their own love story! Their day was filled with family, friends, music, food, and inspired touches that reflected their shared passion for all things literary in the most beautiful of ways. Bianca and Dave Robbins Photography generously shared every chapter of their day with us!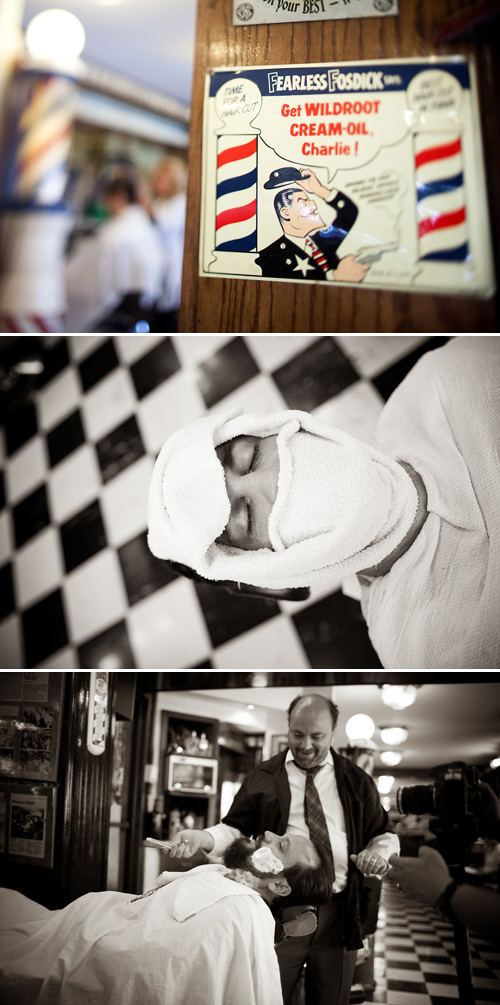 The Goals: When we first started looking for a wedding venue all we knew is that we wanted our guests to feel like they were being taken away to a different place and time. When we happened upon the beautiful Alder Manor, in disrepair and filled with romance, we knew this was the place. I did the planning myself because I love the details and wanted to really choose things that we love and represented us. For me, the biggest things were aesthetics and food, and for Ernesto, it was the music and food.
We are big foodies and took a lot of time putting together the menu. We decided on a multi-course meal that had smaller plates and more variety rather than just one big main course, because this is the way we like to eat- a little bit of everything! We also wanted it to feel like a big dinner party so we used long tables instead of rounds for a communal feel. In terms of music we knew from the beginning that a really good band was a must!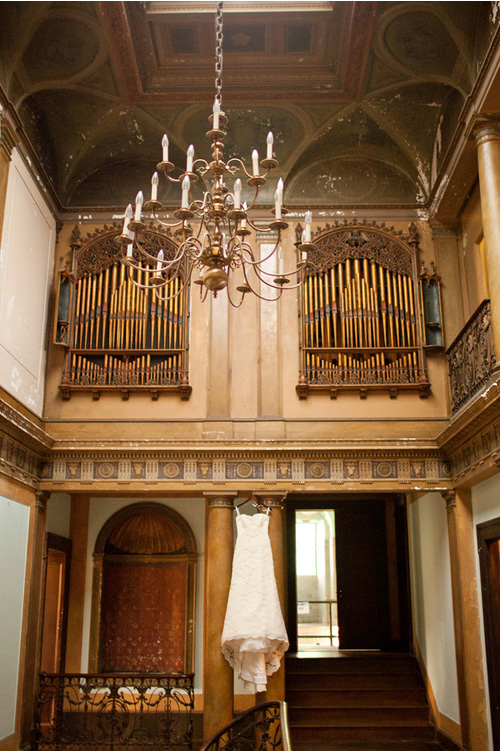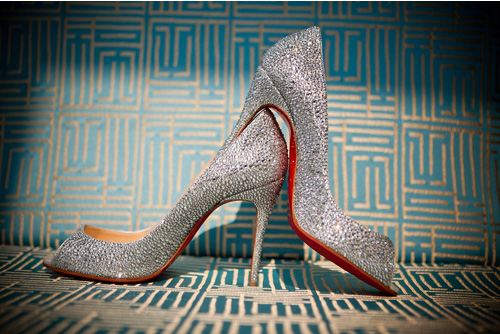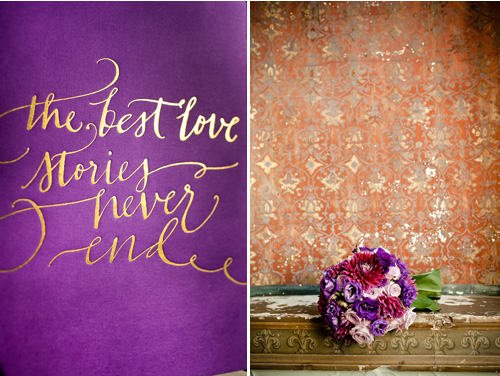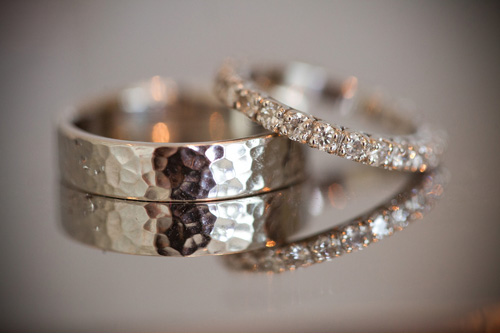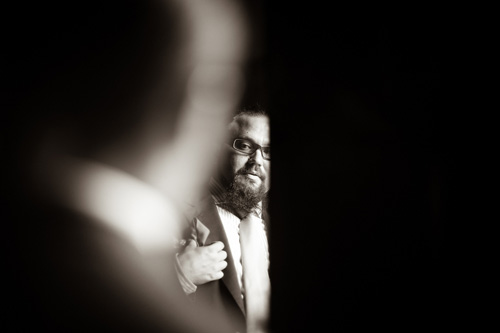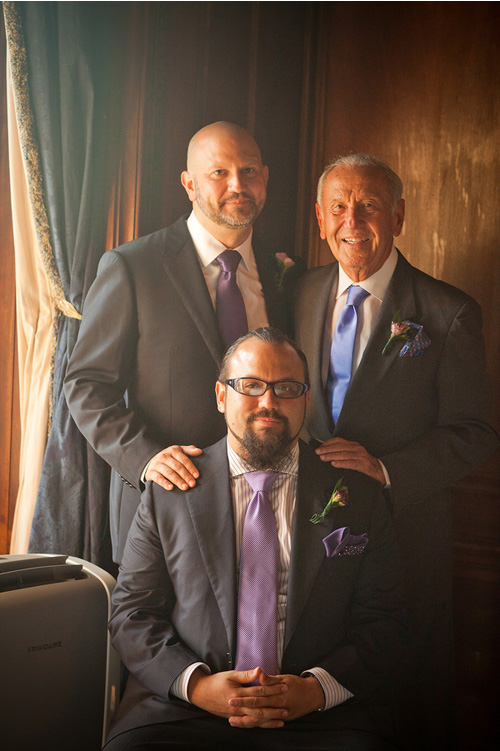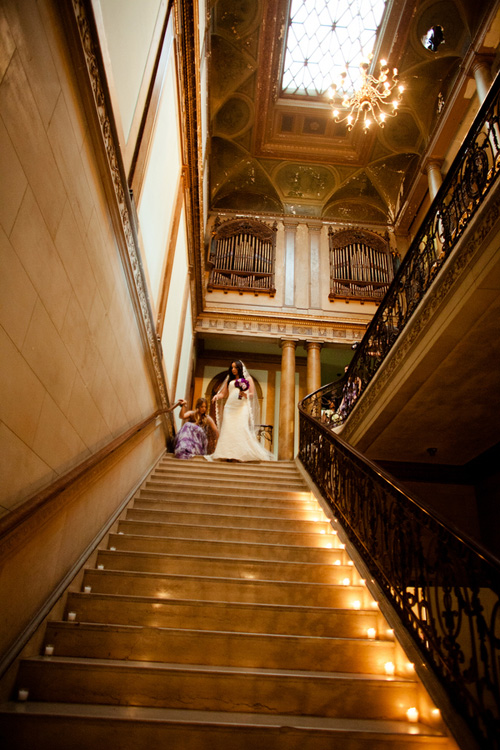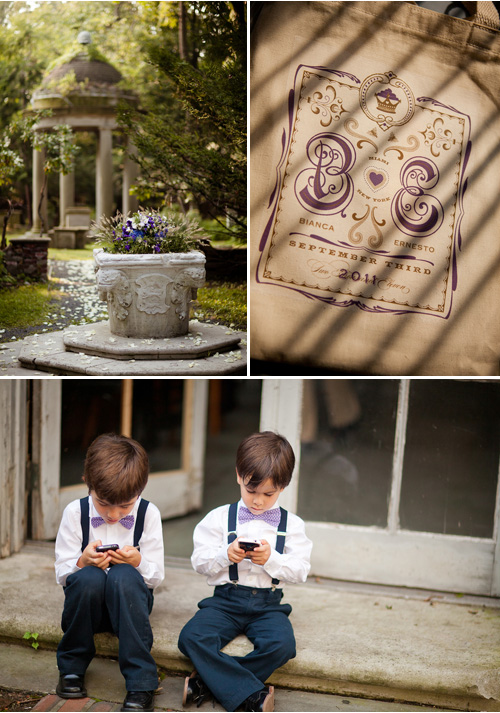 The Design: The inspiration for the style of the wedding grew out of the venue itself – the first thing we fell in love with was the library! We both dream of building a beautiful dark wood library one day, the walls covered in shelves filled with stories we have read. From the library came the idea to make our save-the-dates into a little book, entitled "A Love Story", that told our story. My brother and I worked on it tirelessly (he did all the illustrations) until it was perfect. All of guests loved it and it set the tone for the whole wedding. Our tag line for the event, printed on the invitations was "The best love stories never end." We continued this theme throughout the decor and the leather bookmarks we gave guests as one of the favors. On several occasions I have seen the bookmarks in use at my friends' houses, which always makes me happy! Our invitations were created by Paperfinger, and incorporated the work of Ice Cream Social Shoppe. We had them design a monogram that included a cupcake to represent me, a crown to represent Ernesto, and a bumble bee to represent our daughter Bianca Sophia, who we call B. Each of these made their way on to the invitation pieces.
We used a palette of purple and gold because purple is my favorite color, and gold just seemed to fit with the venue and create a vintage, glamorous feel. The colors were of course in our invitations, and also my bouquet and other flowers, bridesmaids attire and shoes, groom and groomsmen attire, programs, favors, signs and welcome bags.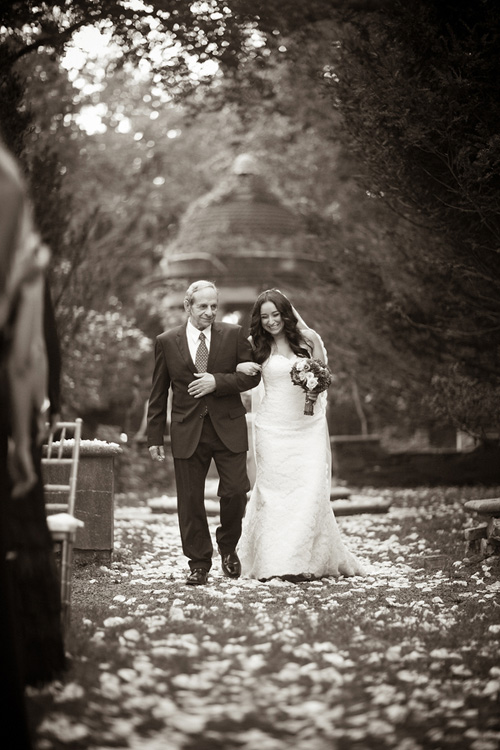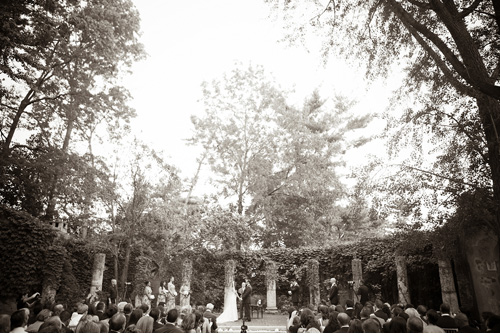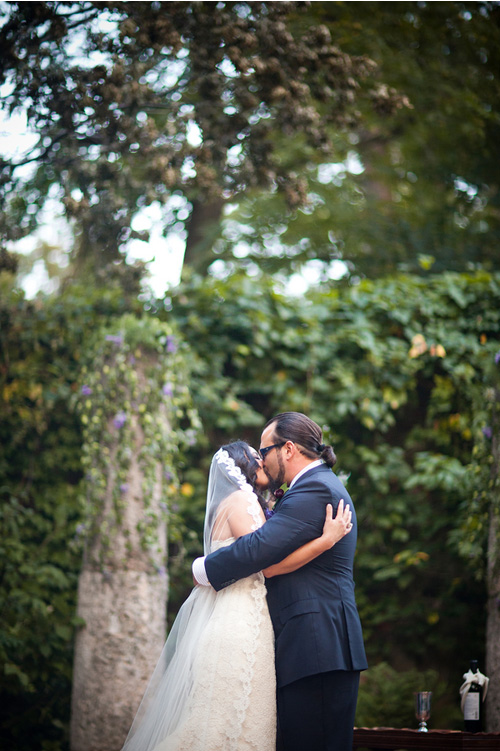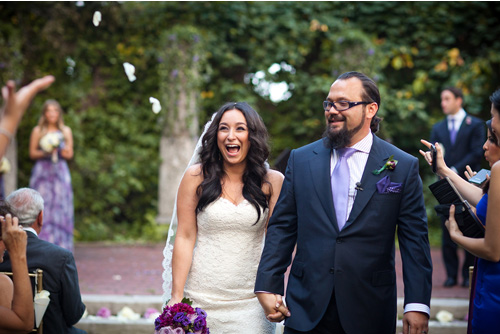 The Look: I wanted something romantic, sexy, and elegant with a somewhat vintage/old world feel to it. More than anything, I wanted something that looked like me. This was the main reason I wore my hair down, because I love wearing my hair down and more importantly, Ernesto loves it too!! For my veil I knew I wanted a mantilla, because I love the old world Spanish look, and I knew I wanted a long one! I am not one of those brides who dreamed about my dress and wedding my whole life, but the one things that did stick with me from childhood was Julie Andrew's long dramatic veil from "The Sound of Music." I didn't take it quite that far, but that was the inspiration for my long veil! The dress I finally decided on was all lace and felt vintage (even thought it wasn't).
For my bridesmaids, I wanted the look to be soft and romantic and for the dresses to have some movement as they glided down the aisle. My two sisters and two best friends are all beautiful, so it didn't take much effort on my part to make them look good. I wanted the groomsmen to look sharp (which they did effortlessly) and they had to have suspenders because I absolutely love them!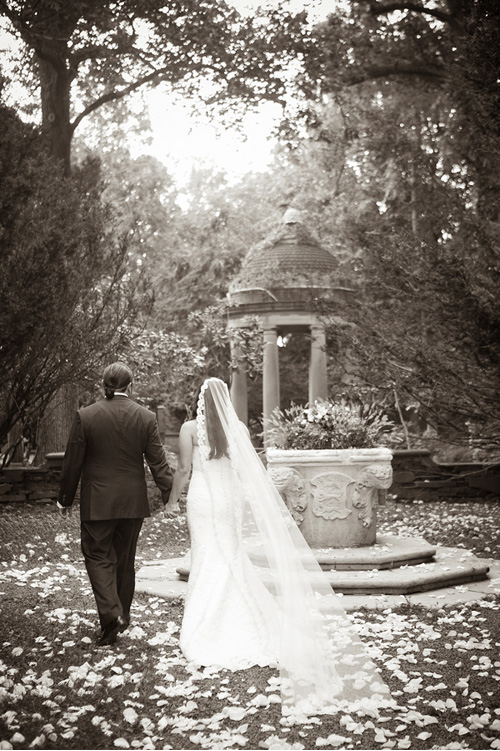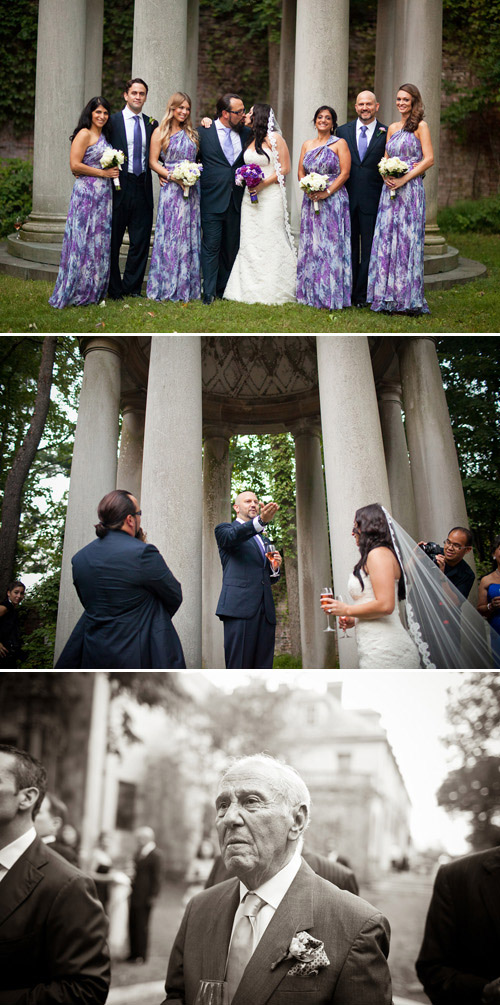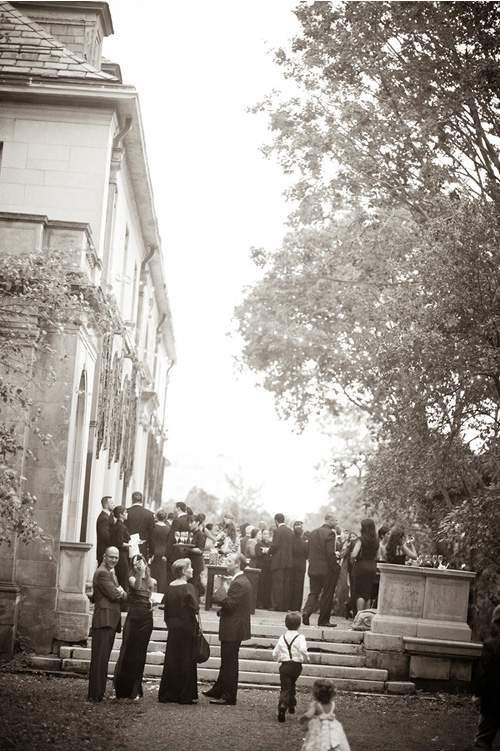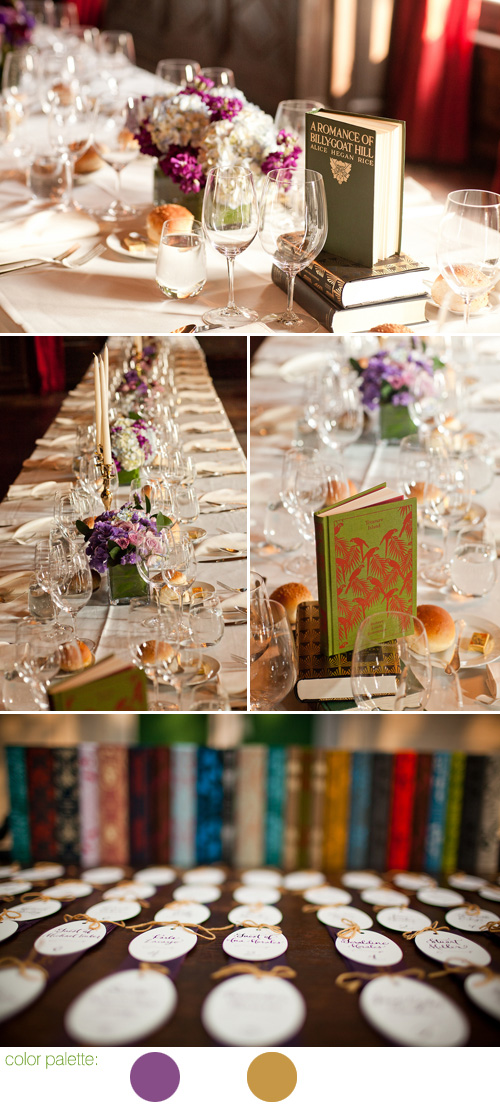 The Moments: The moments that stand out the most are when I began walking down the aisle on my father's arm to Coldplay's "Yellow," (which my husband picked for me!) and finally saw him standing there waiting for me. We had insisted that we did not want to see each other that day until I walked down the aisle, and it was absolutely worth the wait. I cannot describe the feeling of seeing him and it finally hitting me that we were really getting married! After that, the next best moment was our daughter breaking it down on the dance floor. She had just turned two and loves to dance. She stole the hearts of all our guests. Exchanging our vows was definitely unforgettable. We had chosen vows that included everything we wanted to say to each other, and the moment when we finally said those words was really beautiful. And I have to mention our private first dance! We had a fun first dance planned for the reception, but I wanted to share a private moment with my new husband before going to meet all our guests. I surprised him with a couple members of the band playing Eric Clapton's Wonderful Tonight (the first song on the playlist he played for me the night he proposed!) under the trees in the garden. It was so amazing to take those few minutes to be together dancing close, all alone.
The Pros: Visit Bianca and Ernesto's page in our Real Wedding Library for more information about the talented professionals that contributed to the wedding.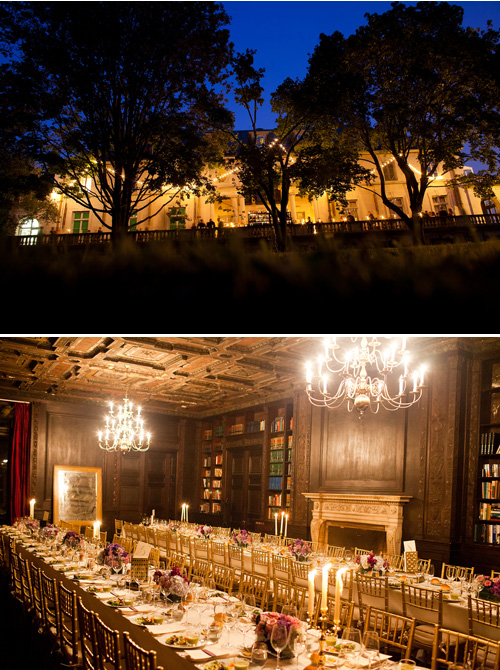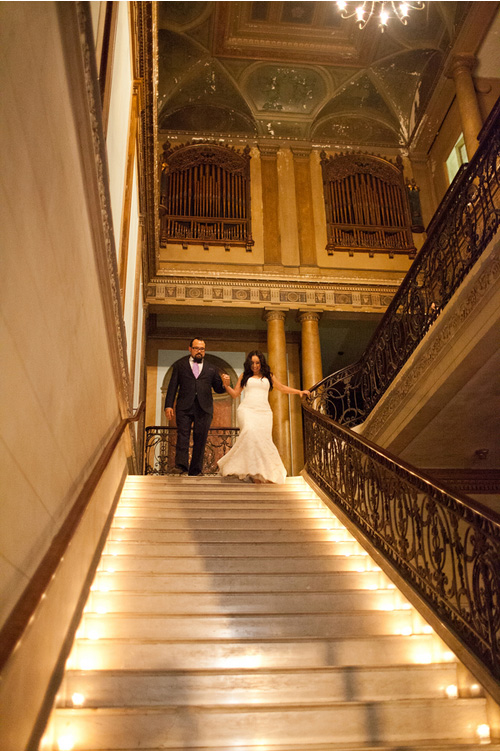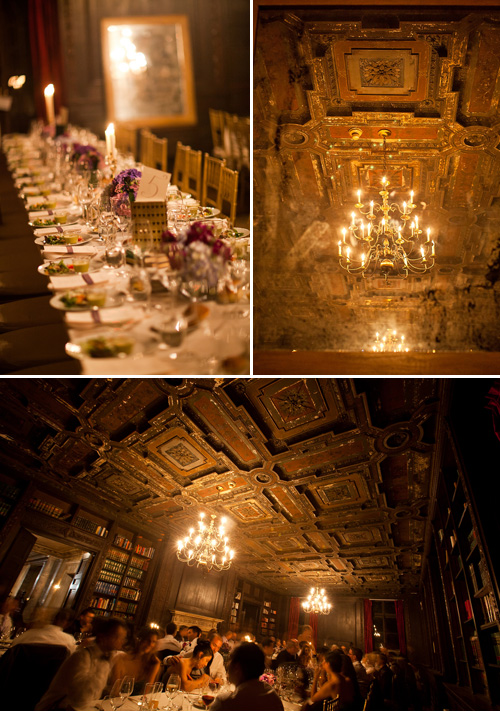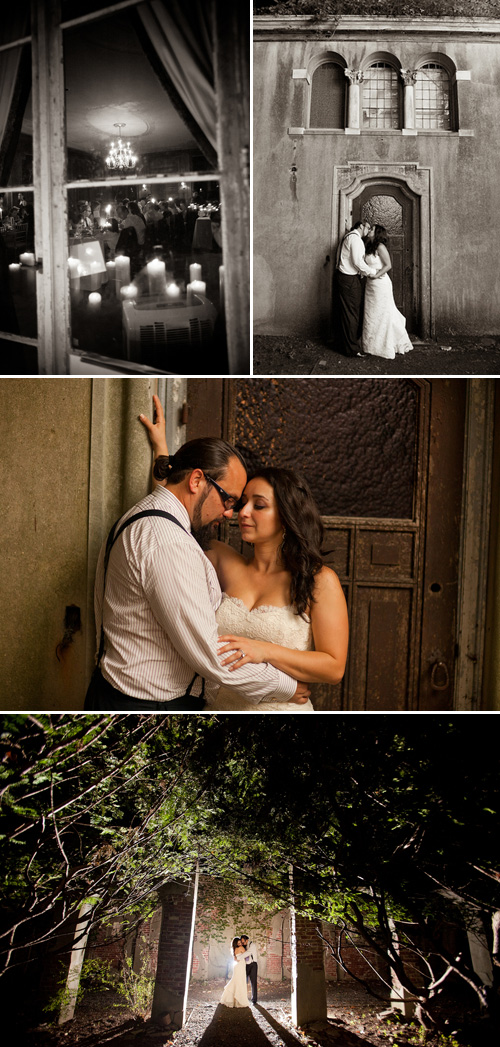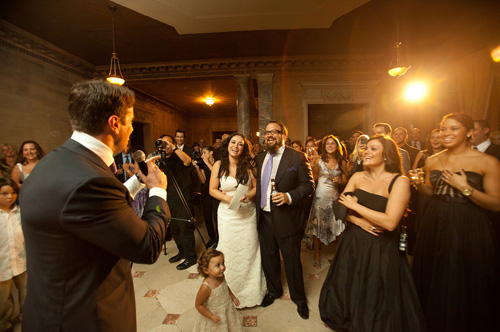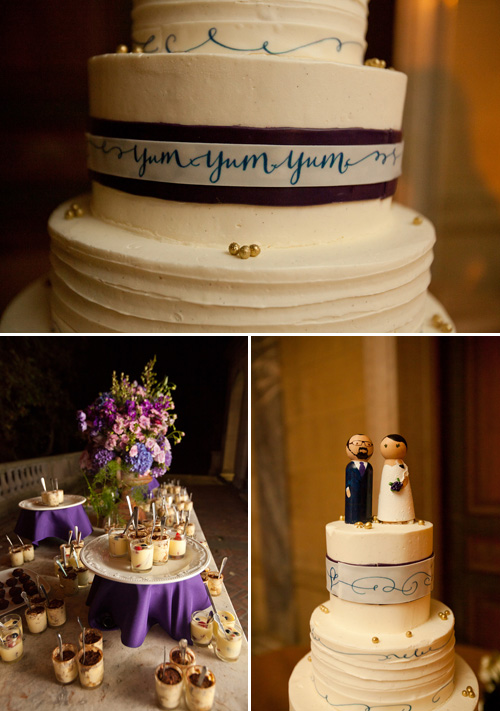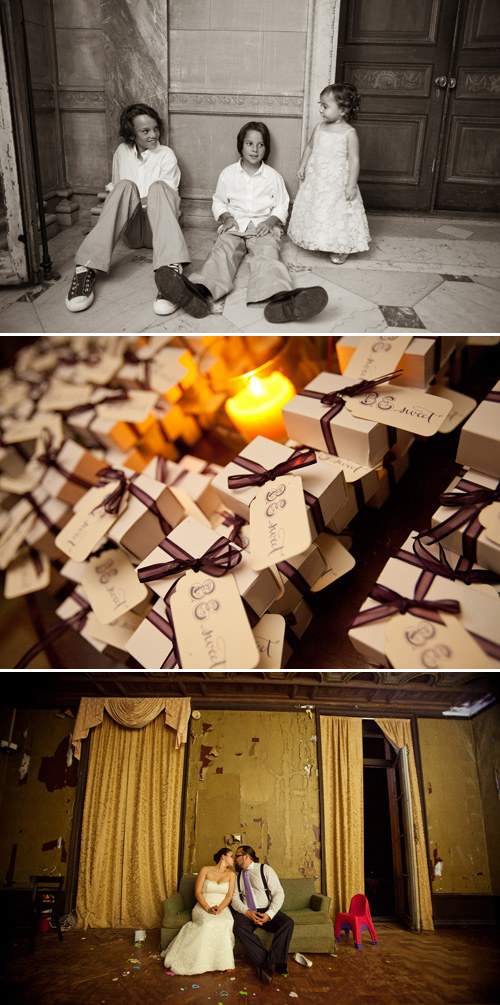 Thank you for sharing your spectacular romantic wedding day with us Bianca and Ernesto! Our best wishes for your new life together!
Readers, you can find more real wedding stories in our Real Wedding Library, along with more details from Bianca and Ernesto's big day.