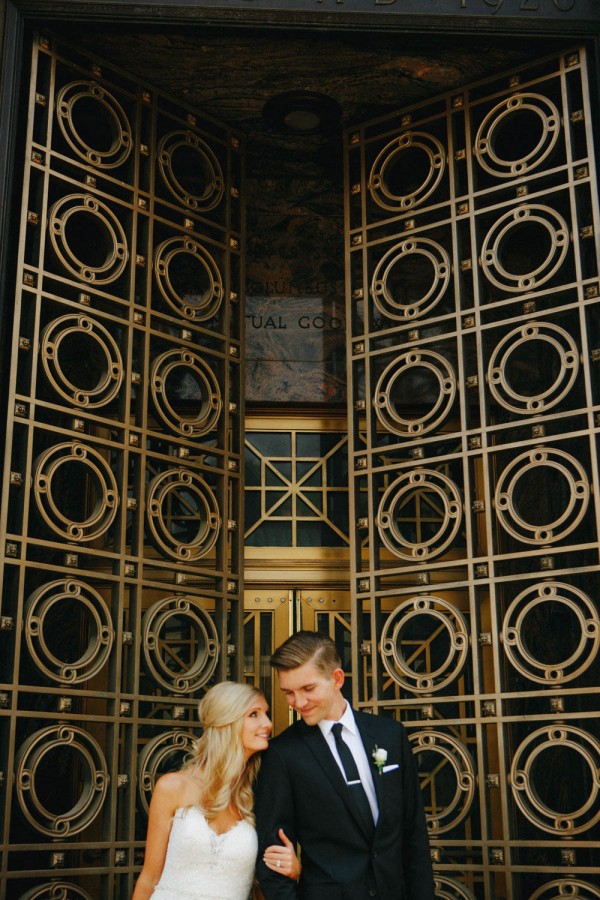 When you find the right venue, it can feel like home. In Leah and Chad's case, Dock 580 reminded them of their own converted industrial lofts in downtown Columbus, making the choice that much more personal. Chad couldn't take his eyes off his bride as she came down the aisle, wearing a veil of French lace made by her mother. Romantic details like antique vases and macarons offset the modern venue where the newlyweds danced the night away. Not missing a single moment, Derk's Works captured the celebration as beautifully as it appeared in real life.
The Couple:
Leah and Chad
The Wedding:
Dock 580, Columbus, Ohio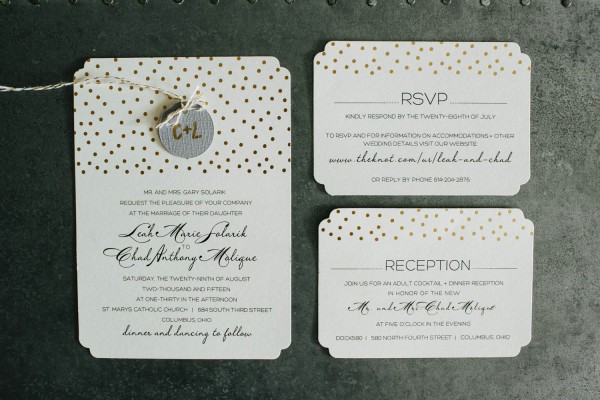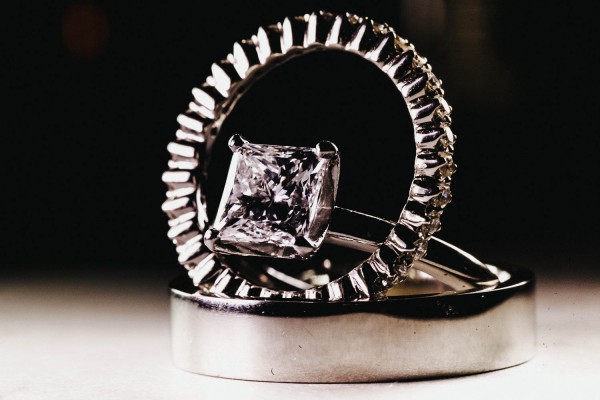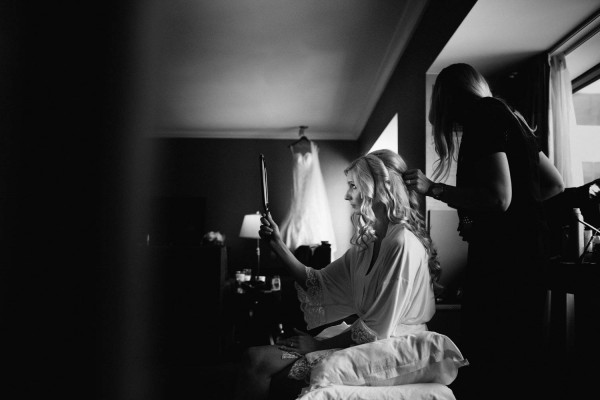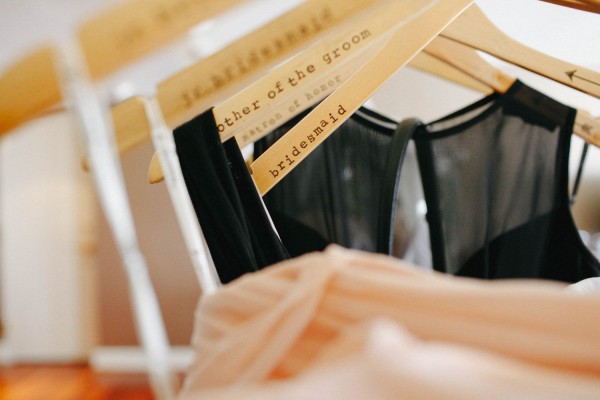 I wanted my dress to be elegant and classic. I loved the delicate lace on my gown. My mom hand made my veil. She is a talented seamstress and it meant a lot to me that she was able to create exactly what I wanted, which was a cathedral length veil trimmed with beautiful French lace.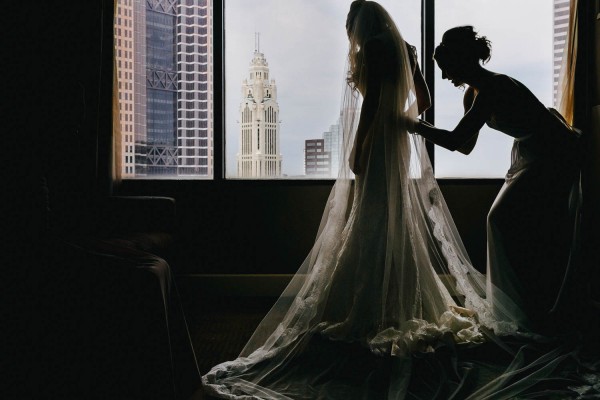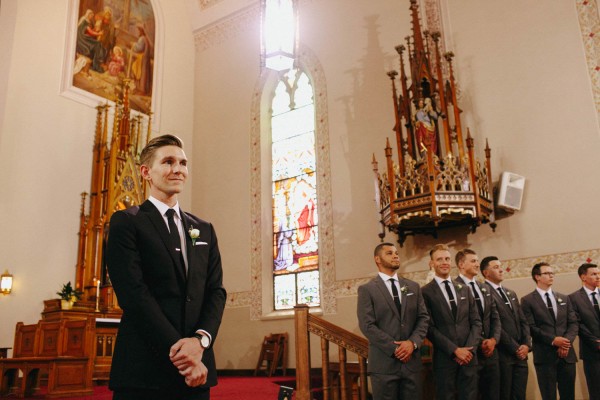 As cliche as it sounds, seeing each other for the first time at the ceremony would have to be our most memorable moment. I kept my wedding dress a secret from Chad, so seeing each other for the first time is a moment we will never forget.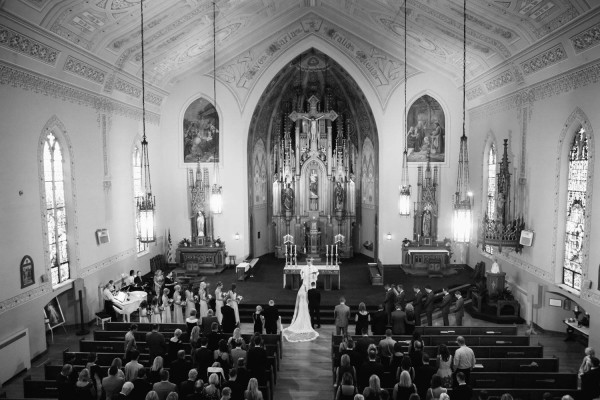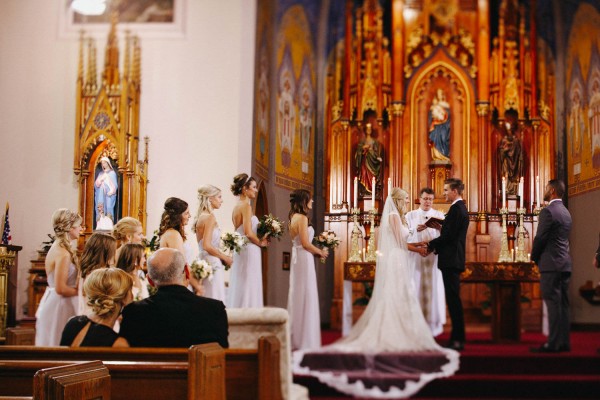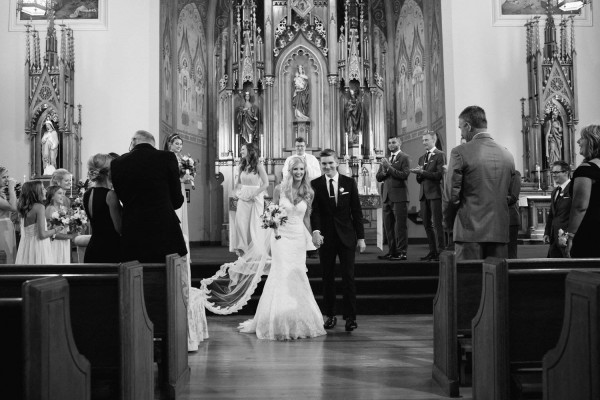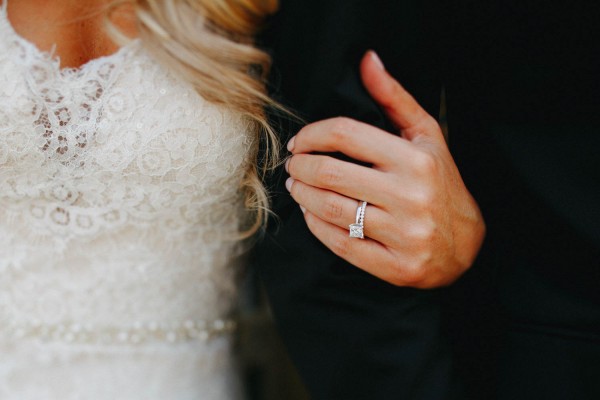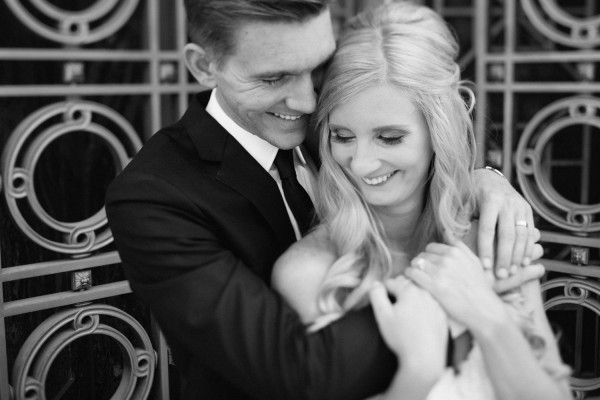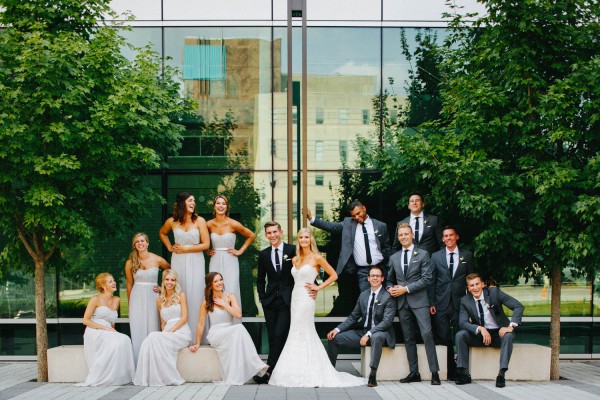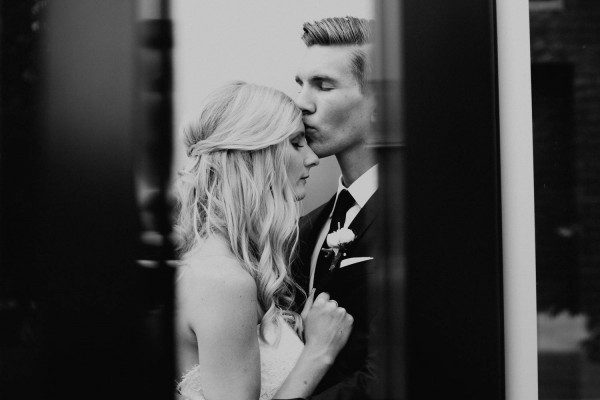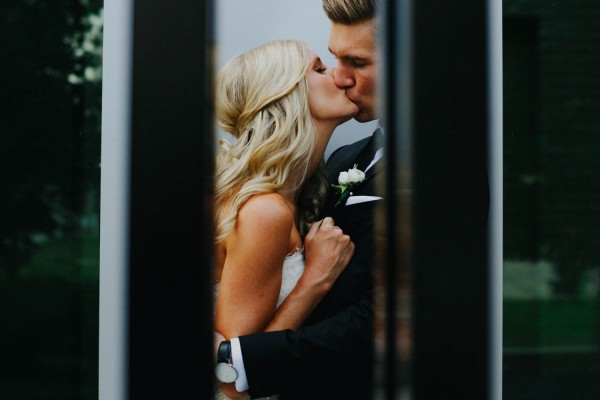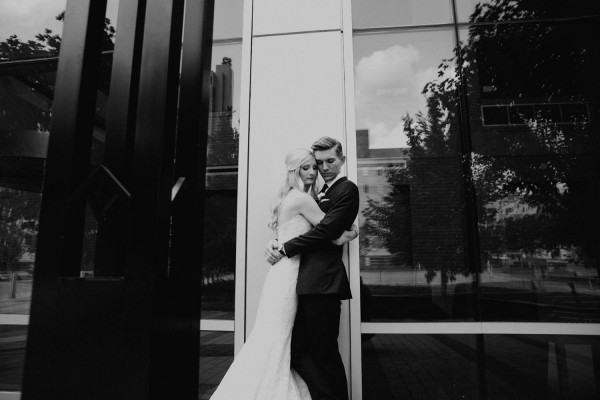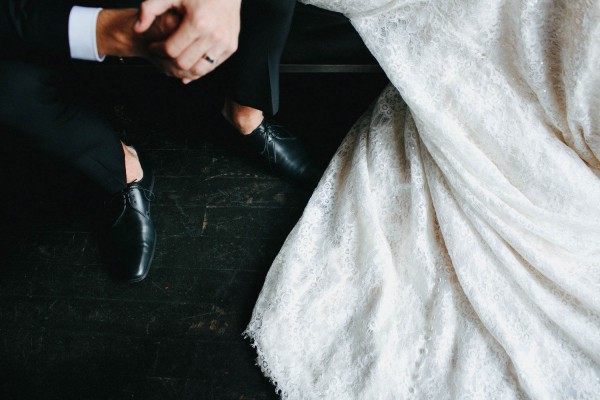 Since we have lived together as a couple we have lived in converted industrial lofts downtown. We thought Dock 580 had some of the same interior design elements as our home. We really wanted to have our reception where our guests would experience what we like about living in Columbus.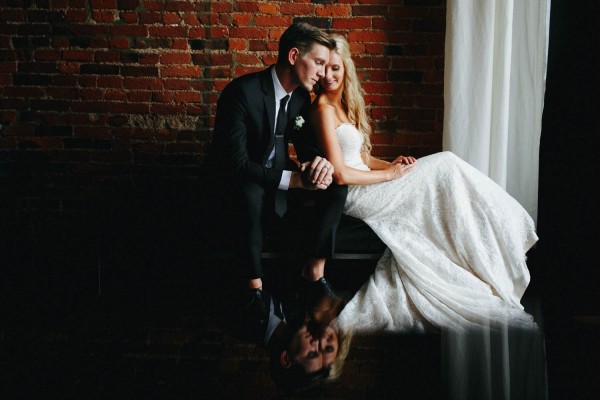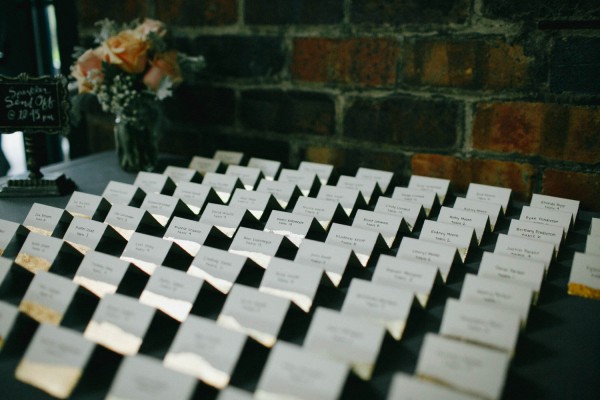 Our wedding colors had many shades of grey ranging from a soft and pretty grey to charcoal. We used blush, light pink and gold as the accent colors. We chose these colors because we wanted to be able to look back and have a timeless and classic color palette.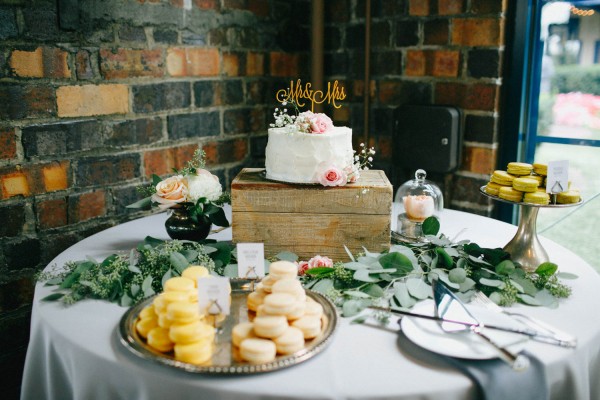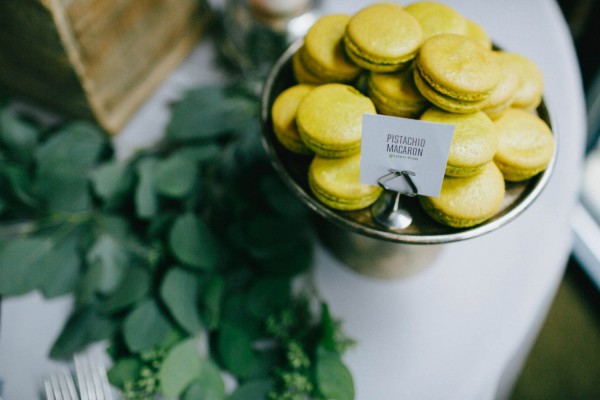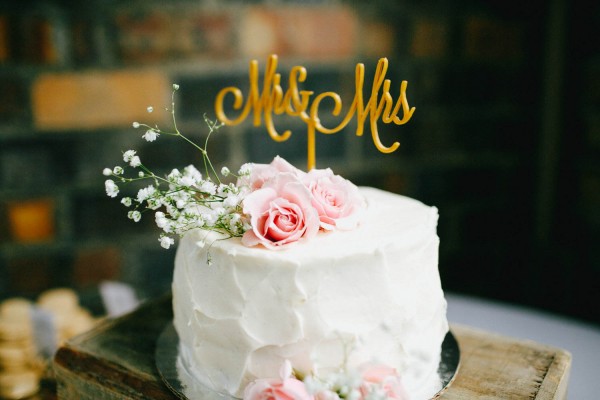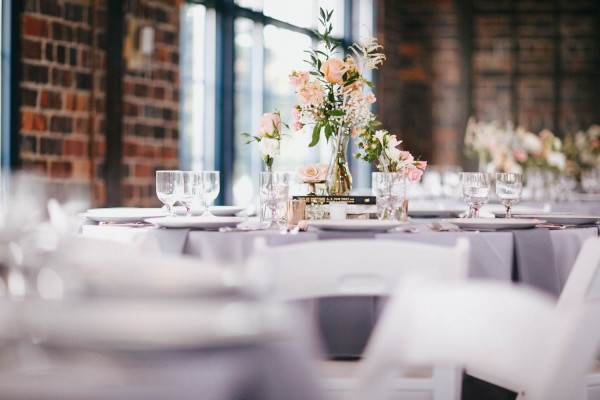 We had quite a few DIY projects for our wedding. Our centerpieces were all antiques that we had collected over the years. We wanted every table's centerpiece to be different, but also feel cohesive. We designed, created, and assembled all of our save the dates and invitations. We very carefully applied gold foil to and hand wrote the escort cards for the guests at the reception.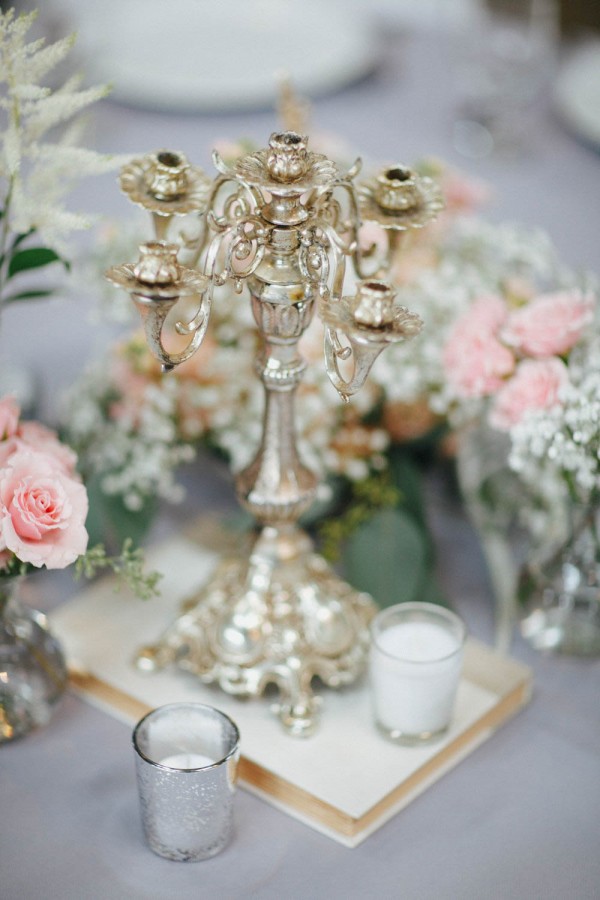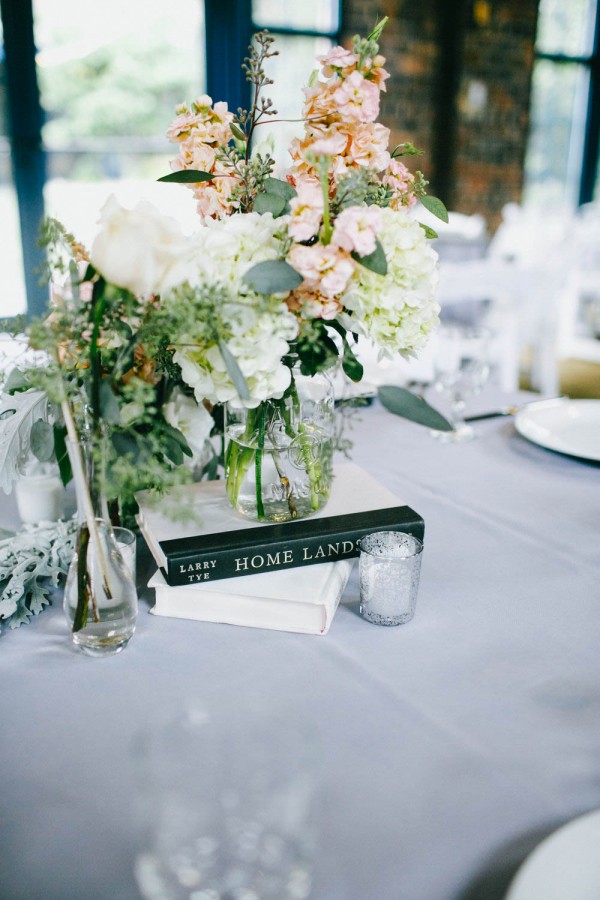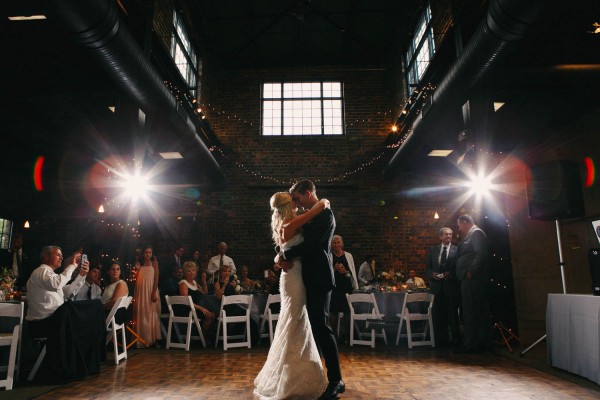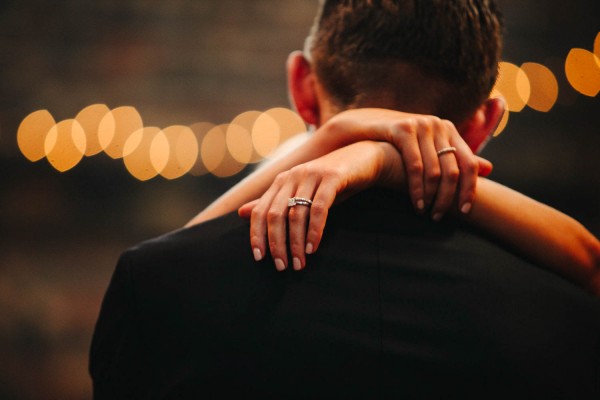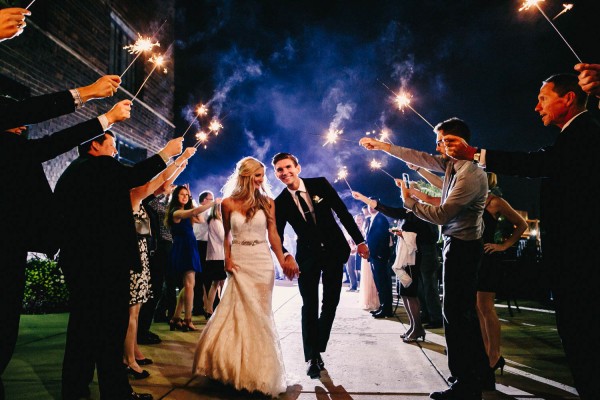 Congrats to the newlyweds on their Columbus wedding at Dock 580! For more from Derk's Works, head on over to Krissy and Chuck's exceedingly elegant Ohio wedding at The Toledo Club.