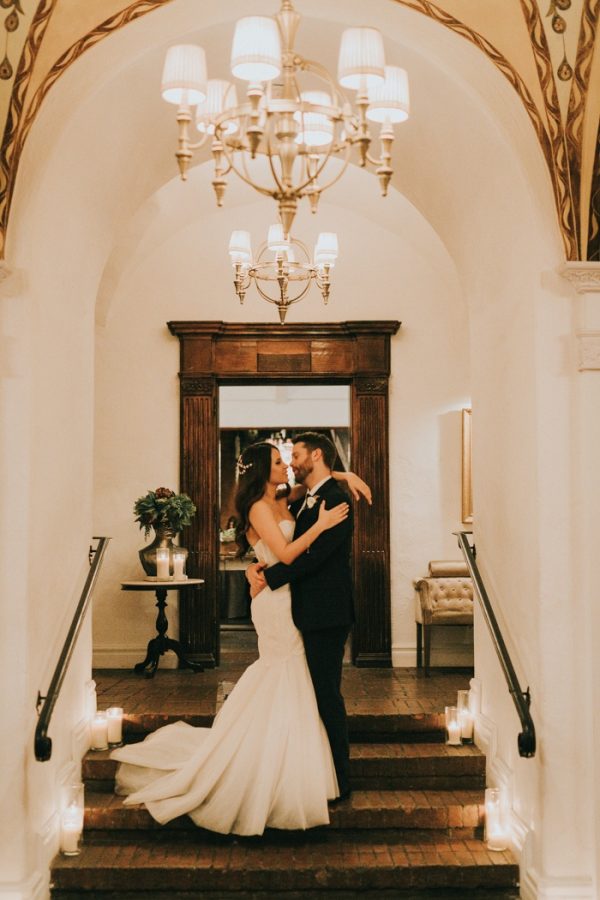 Tanya and Bernard's Carondelet House wedding combined classic vintage with a timeless modern touch. Inspired by French noir films, the couple chose a venue that fit their style and personalities: a hidden 1920's villa in downtown LA with an urban flair. We love the dreamy natural light and architectural details like fireplaces and courtyards. The metallic bridesmaids' dresses inspired a color scheme of platinum, blush, and silver for a classic feel without being too traditional. Floral designers Bloom of Time created a romantic and moody spring aesthetic with deep green foliage and dusty colors while photographers Joel & Justyna captured the couple in their romantic venue and outside in LA's cool downtown.
The Couple:
Tanya and Bernard
The Wedding:
Carondelet House, Los Angeles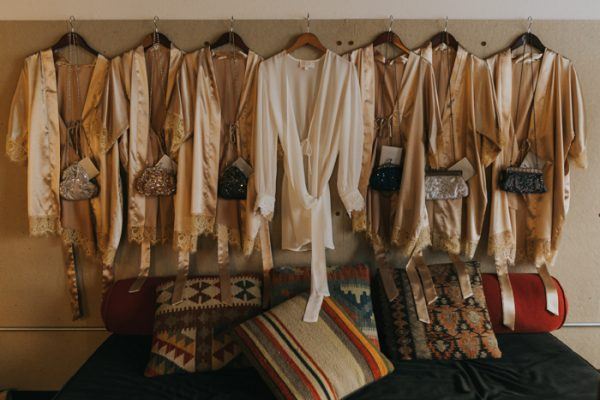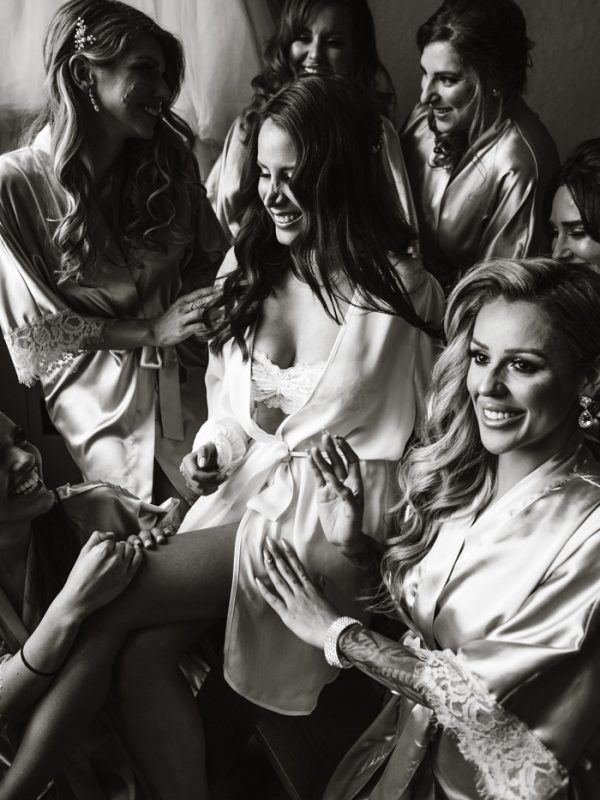 My over all look was inspired by a more classic vintage vibe. We were watching a lot of nior French films at the time and we felt that with a modern touch it would look timeless in photos. My dress was a mermaid shape so that gave a great silouhette. I also had a head piece that I found randomly in downtown LA.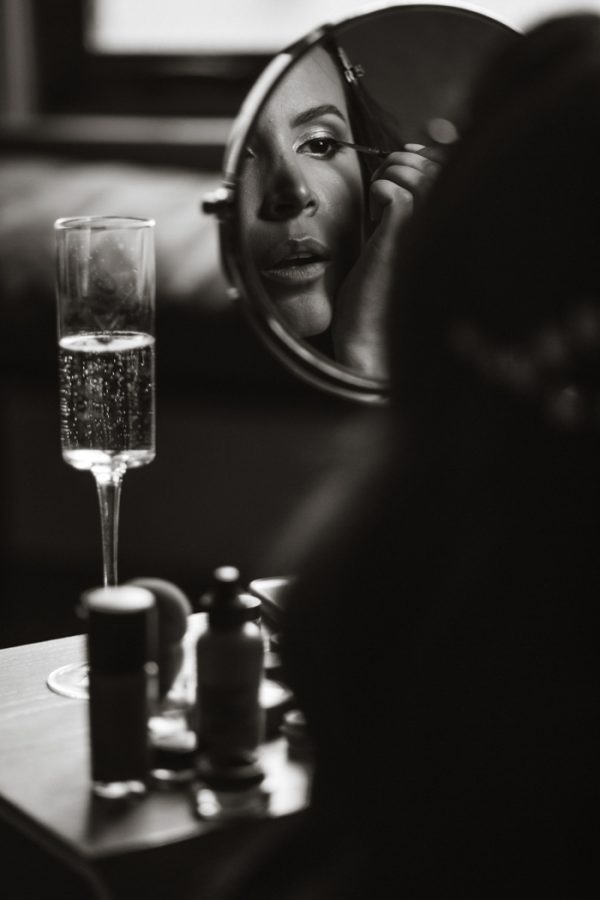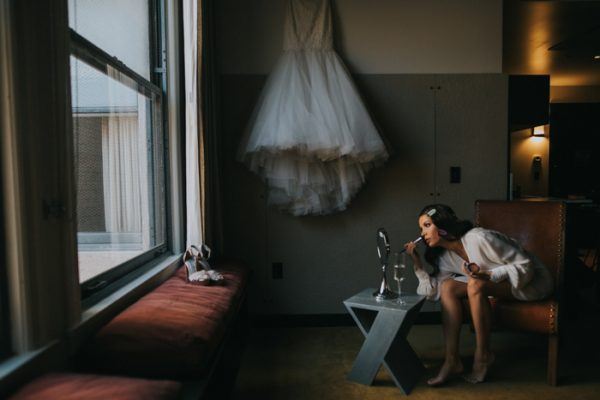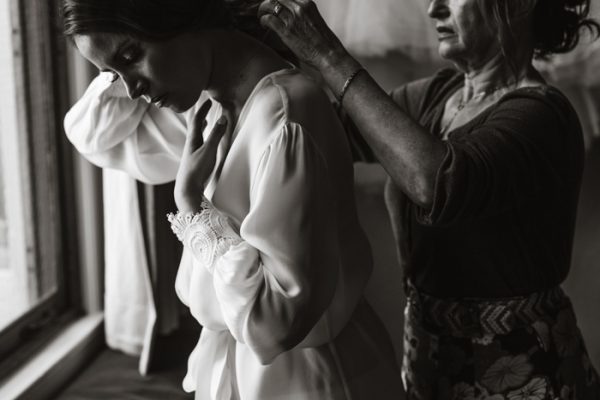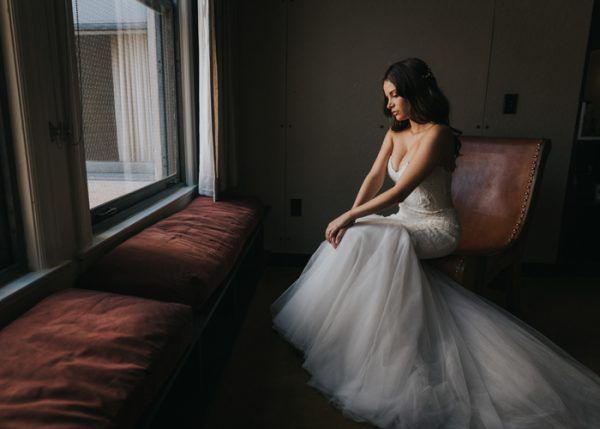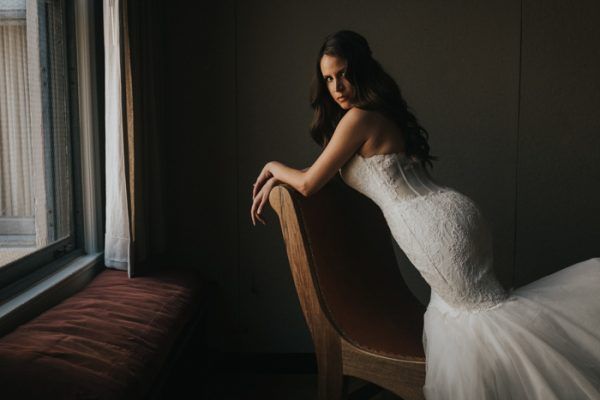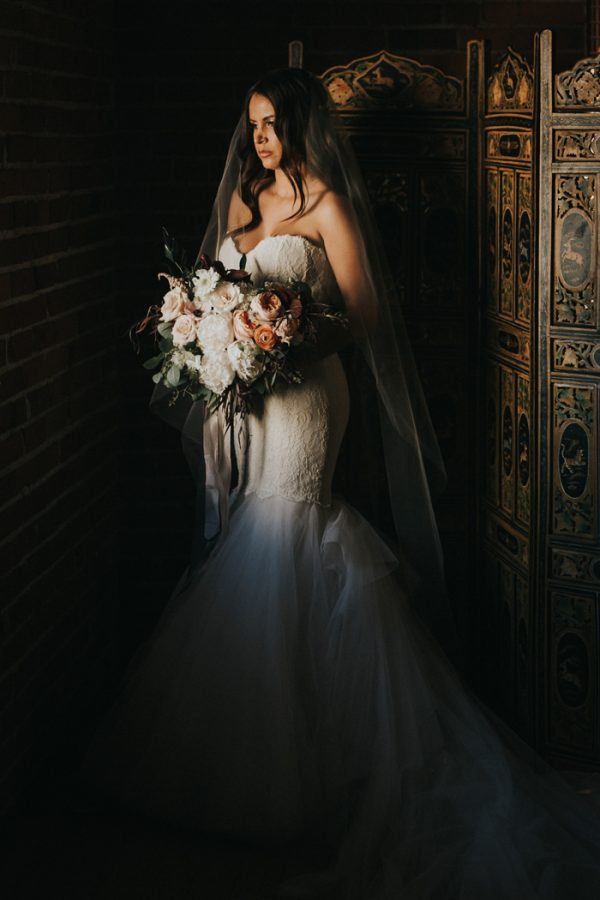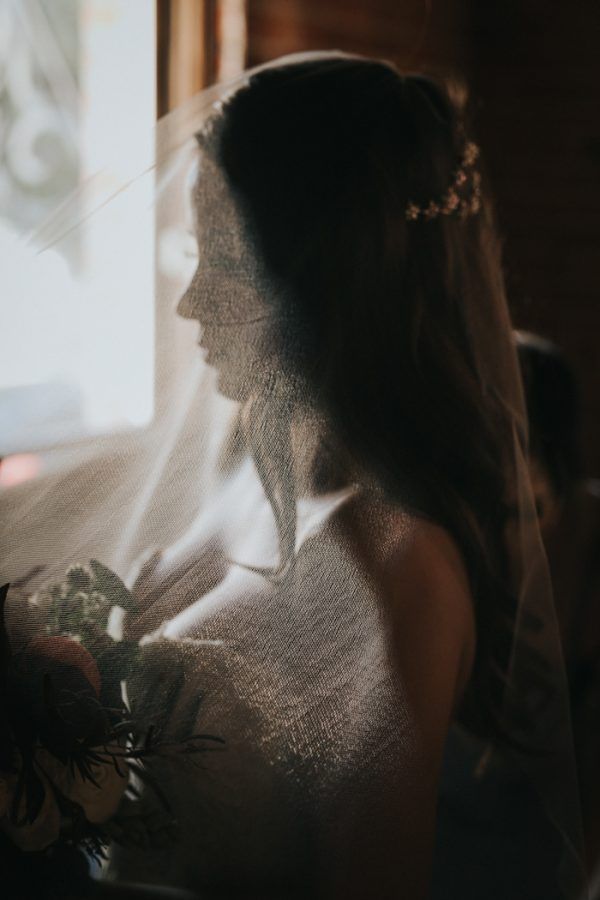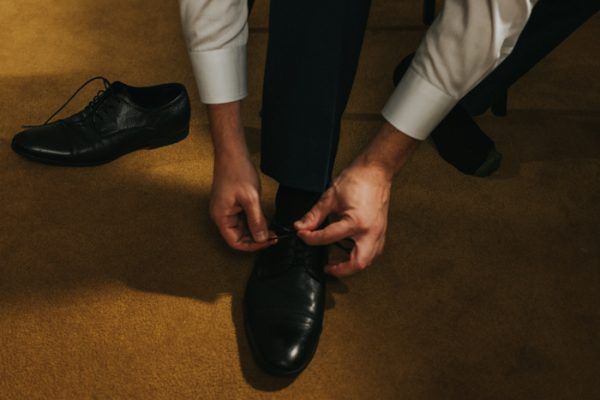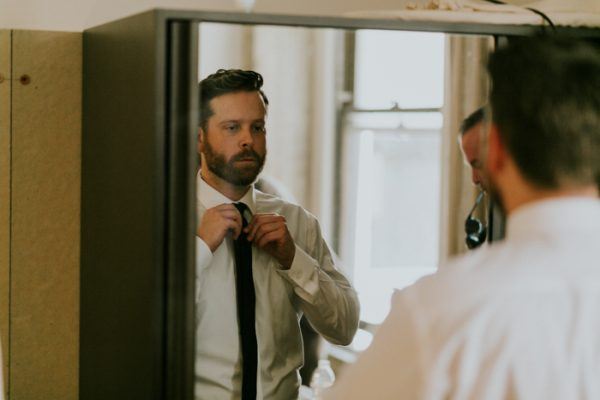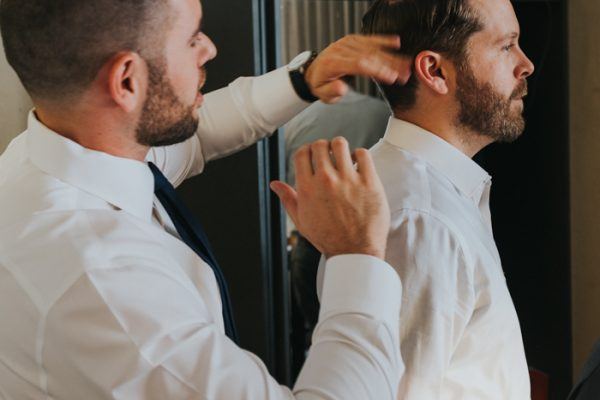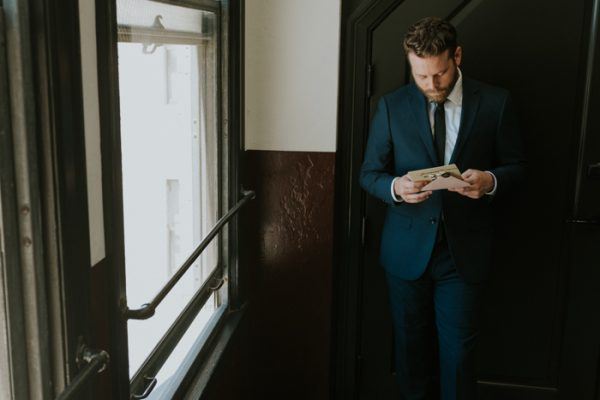 Bernard started crying when we did our first looks. It was so cute. I also had a panic attack while walking down the isle and I started yelling at our guests not to look at me. It was pretty funny.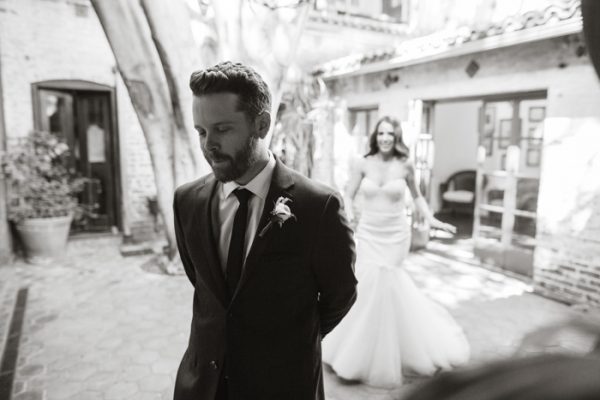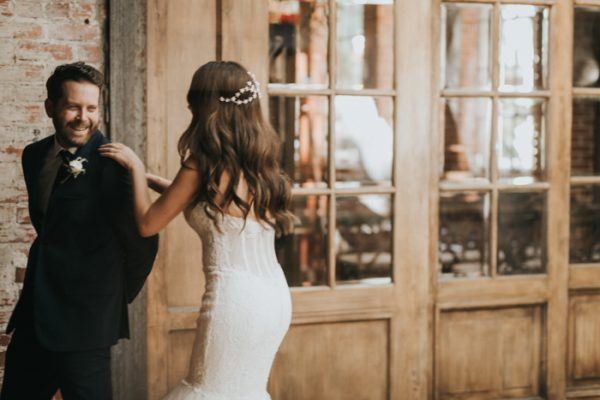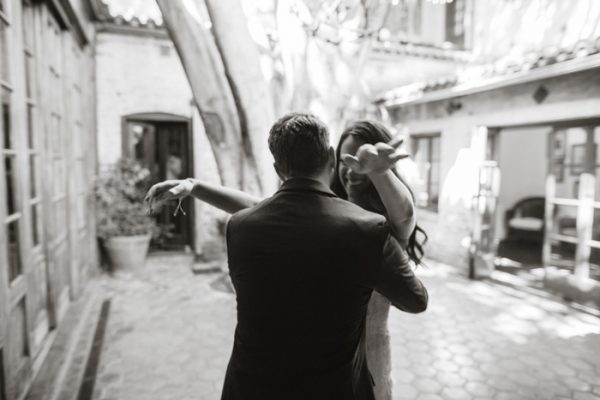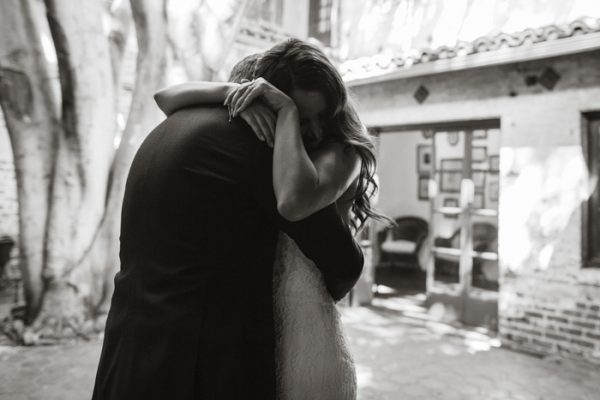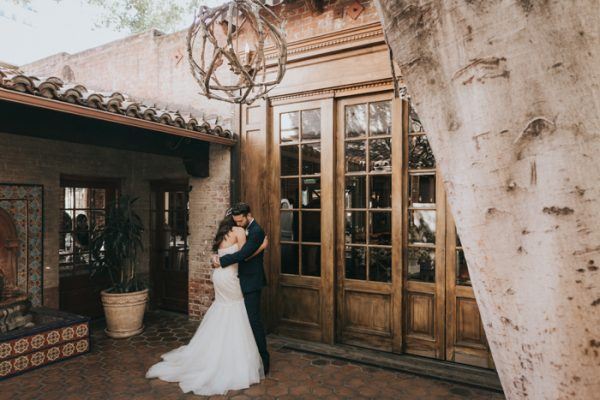 The colors were chosen because of the bridesmaids dresses I fell in love with. They were a shiney Platinum. So things that went with it were blush,silver and lots of neutrals. Deep green foliage and dusty colors to go with the moody asthetic.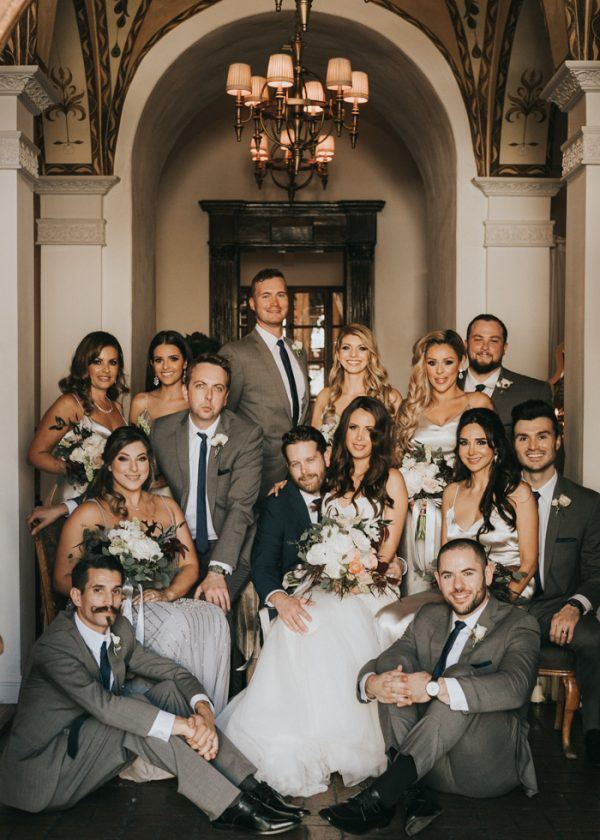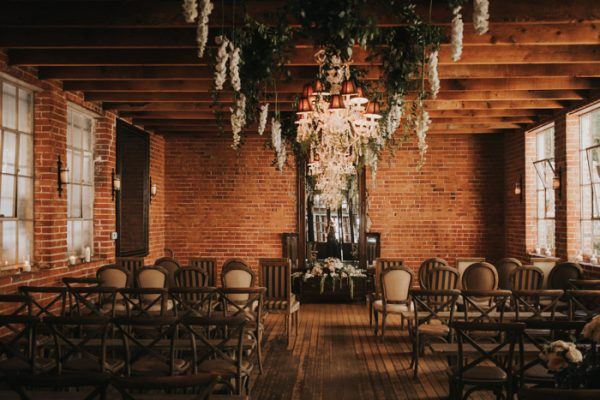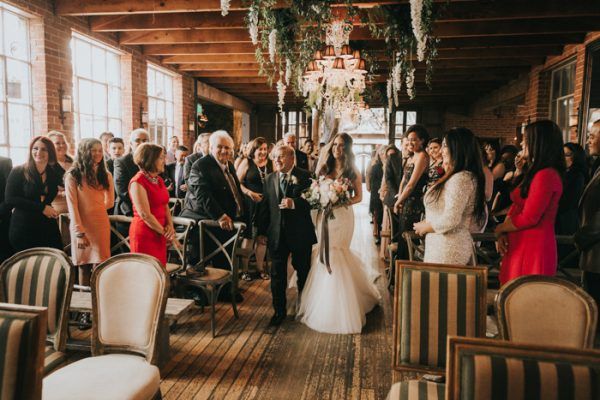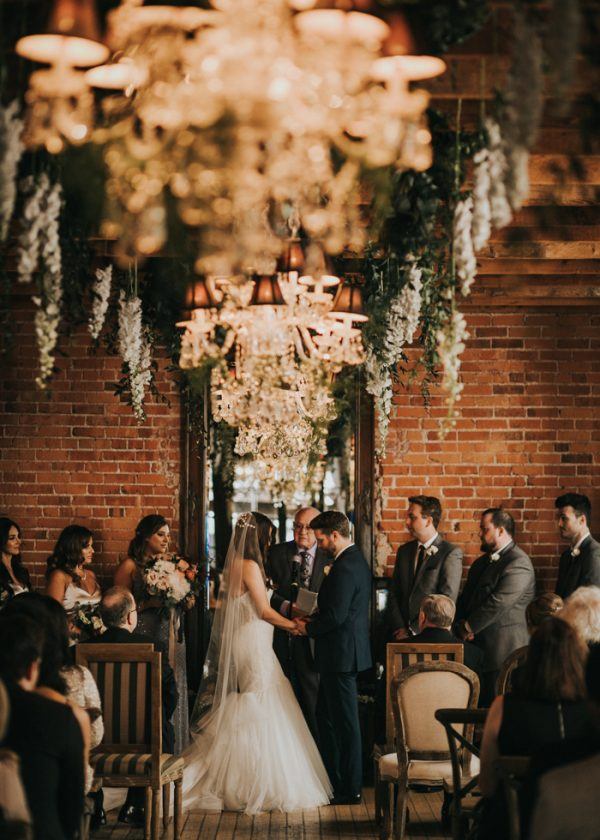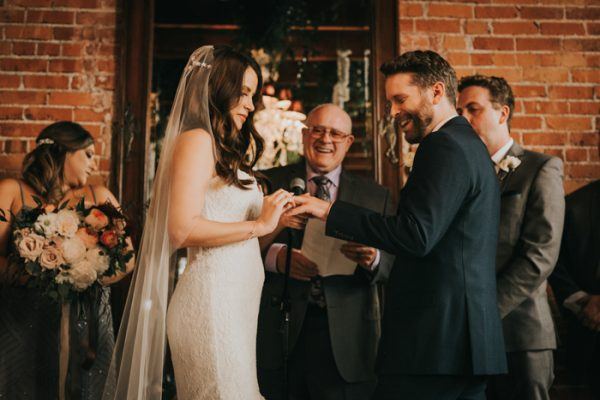 The day before the wedding I picked up my custom wedding band. And boy was it ugly. My sister stepped in and let me use her 20 year anniversary ring as my something borrowed. It ended up working out just fine.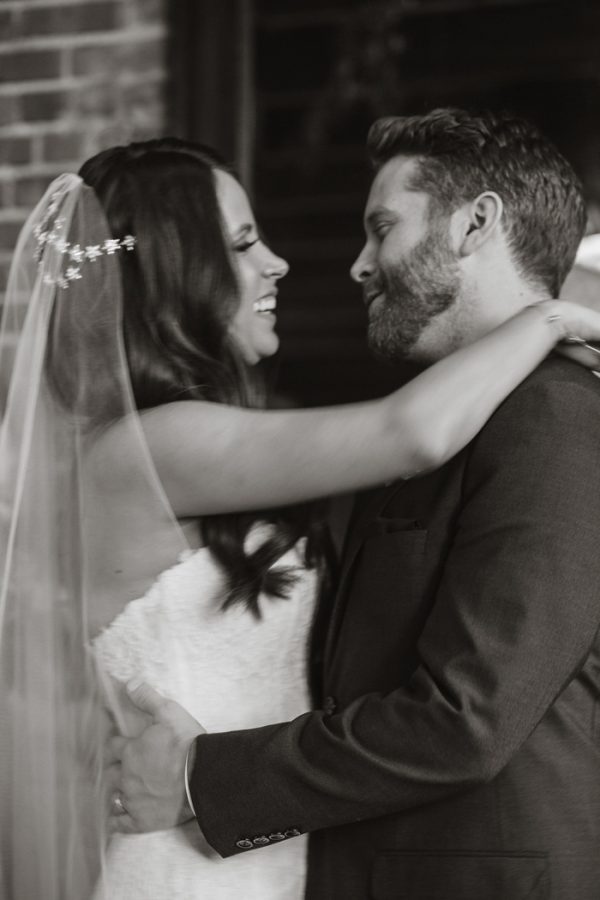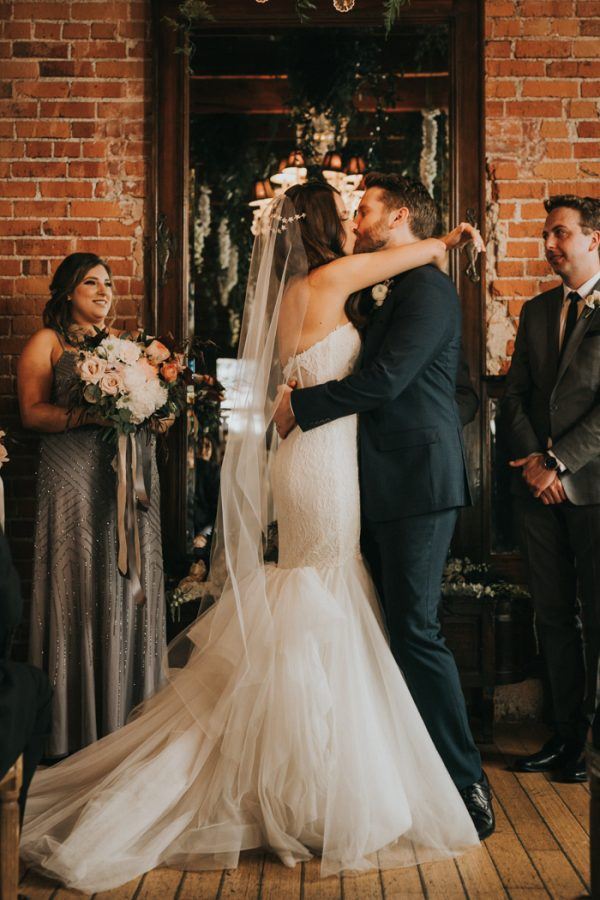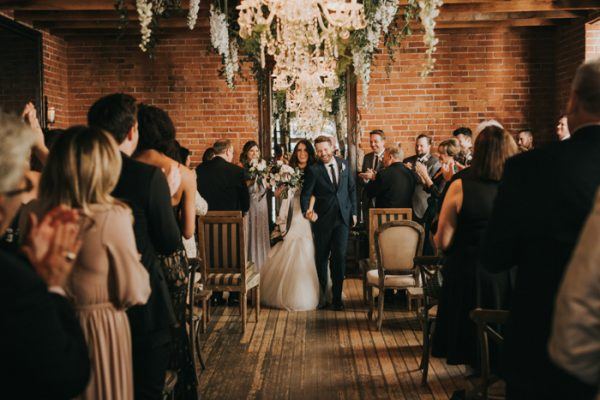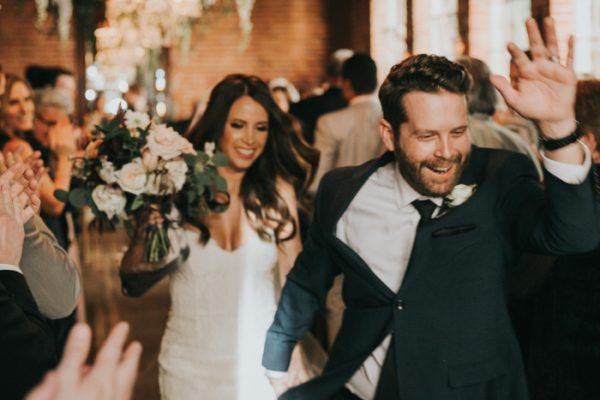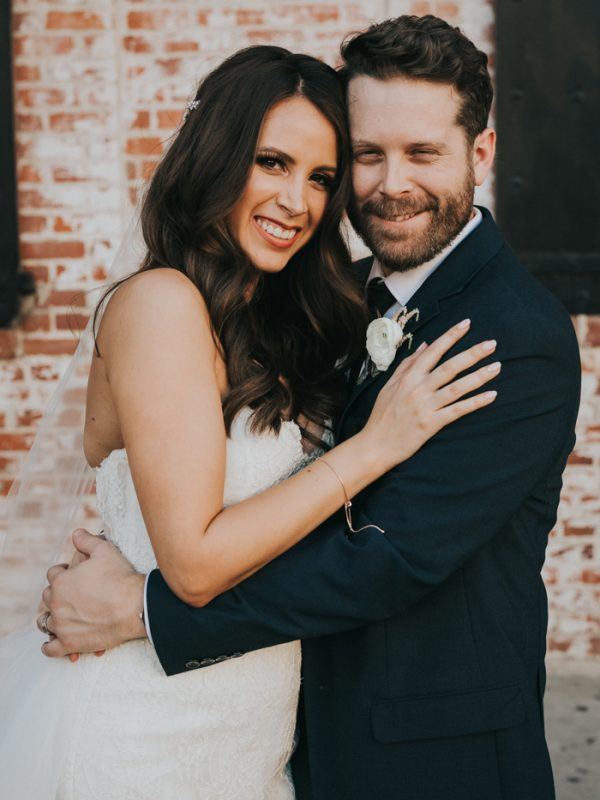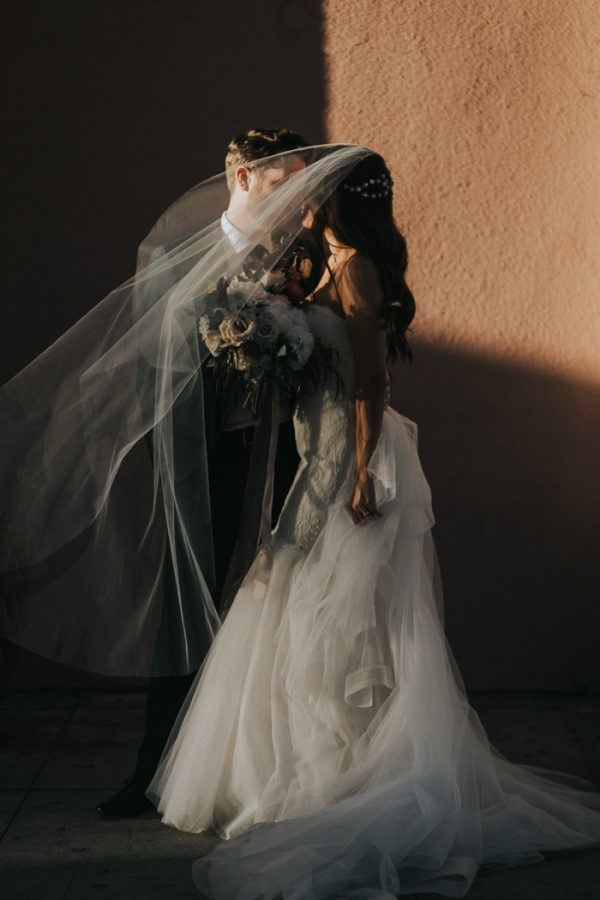 We loved the photography so much. Our favorite vendors by far. Joel and Justyna did such an amazing job capturing the day. So patient and professional. We'd get married again just to work with them again.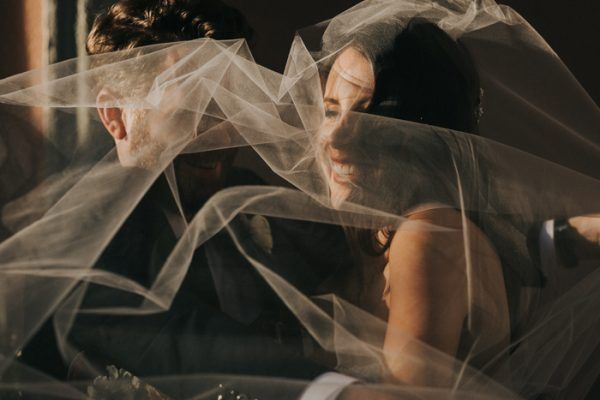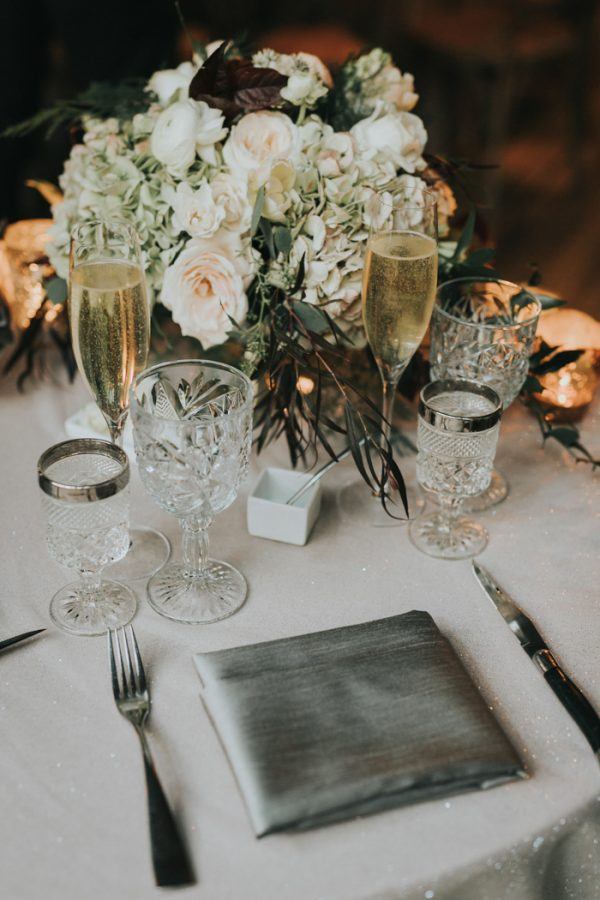 Bernard and I had gone to a wedding there a few years back and when we took one look at the place we fell in love and knew that would be the place we got married one day. The location is definitely a hidden gem. We overall wanted something romantic,springy and moody. With a classic touch without being too traditional. We really just chose a place that had it all ready to go for us.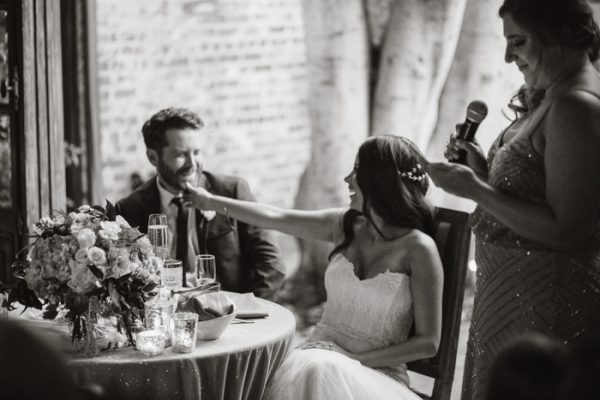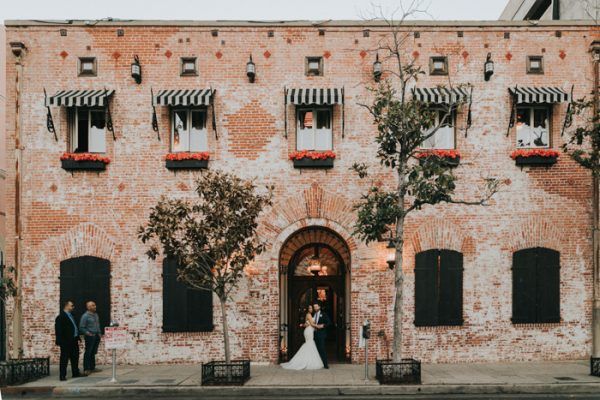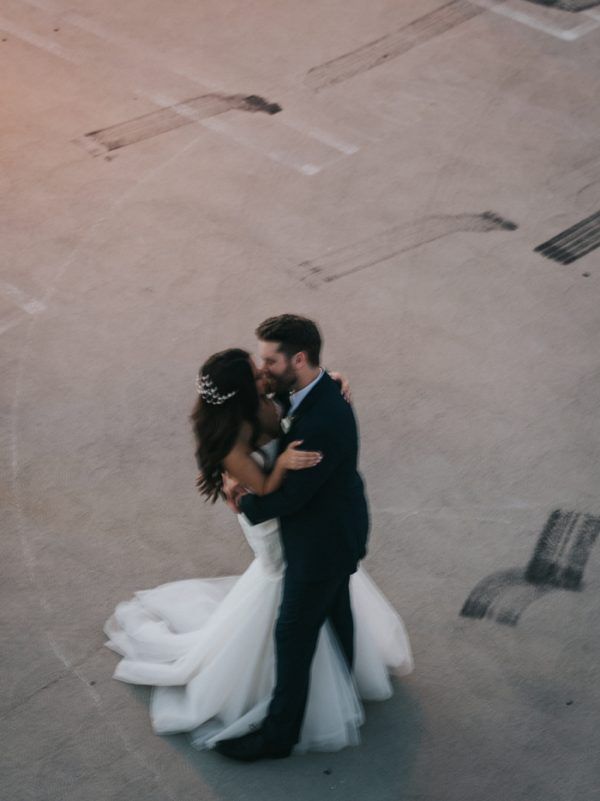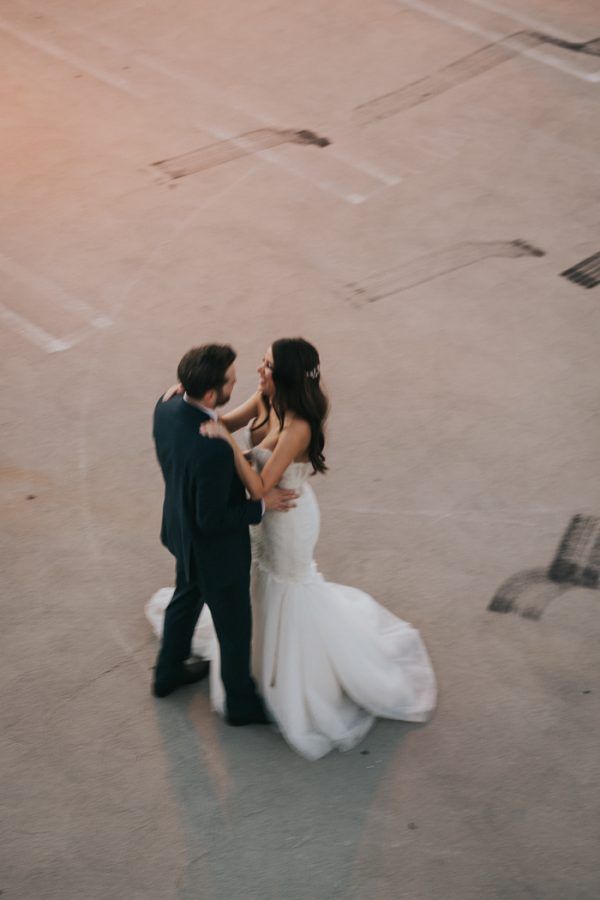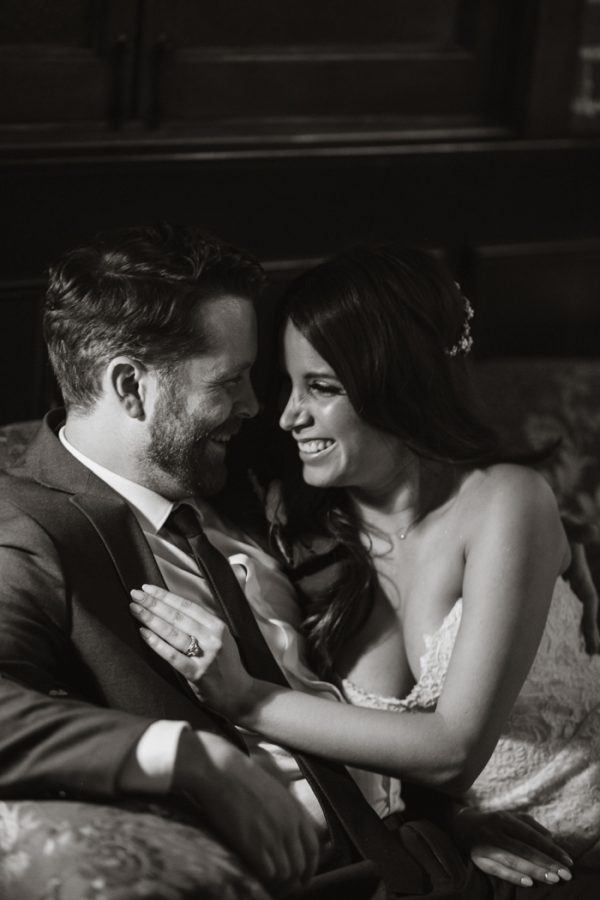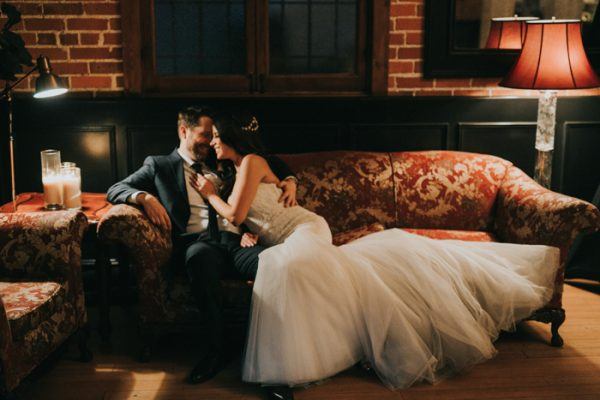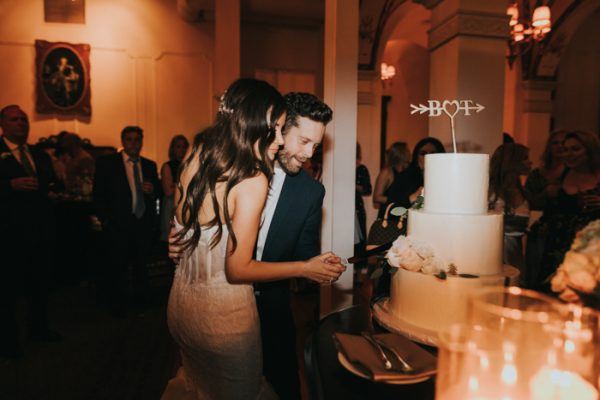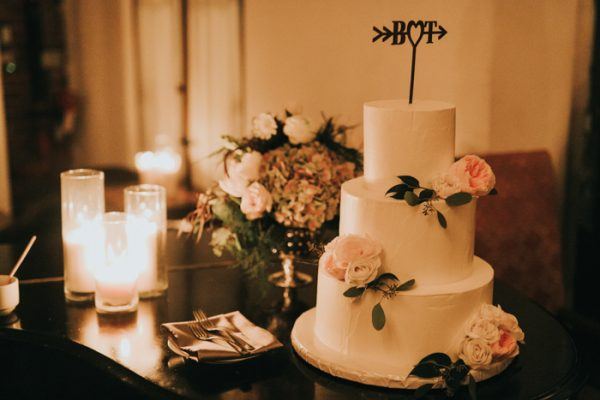 Processional: M83, Too late
Recessional: New Order, Ceremony
First Dance: Ryan Adams, Wonderwall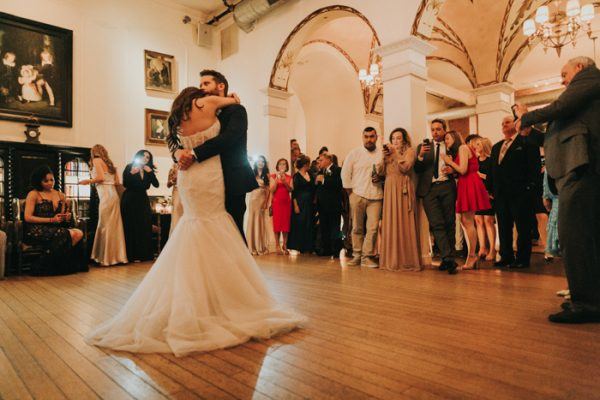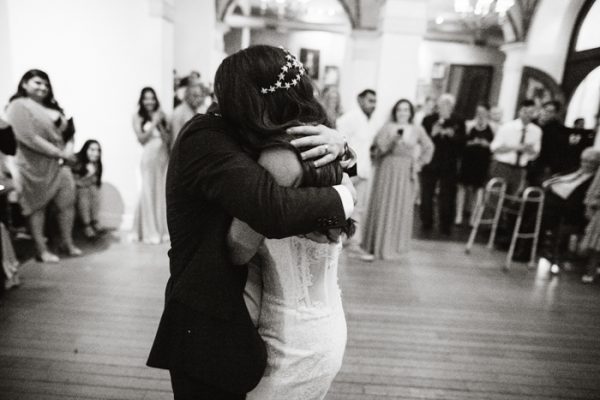 Thanks to Tanya and Bernard for sharing their modern, French-inspired wedding with us! Special thanks to photographers Joel & Justyna for capturing the couple at their gorgeous venue. For more villa wedding inspiration, check out this romantic Ravello wedding at Villa Eva.