I am so head over heels for today's wedding that I'm a bit giddy just writing this intro. Elisabeth and Tobias' wedding in Sweden was simply perfect; bright, full of light, with glamorous vintage fashion, a cake buffet and an unforgettably romantic groom serenading his bride during the ceremony. I could go on and on, but Dayfotografi's photos tell the story of the day far more beautifully…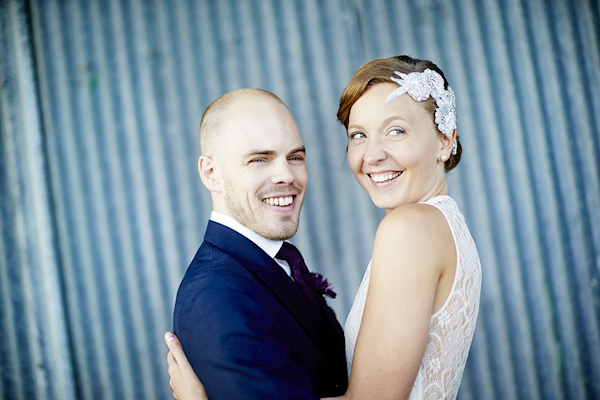 The Couple: Elisabeth and Tobias
The Wedding: 9.14.13 – Lustfyllt, Småland, Jönköping, Sweden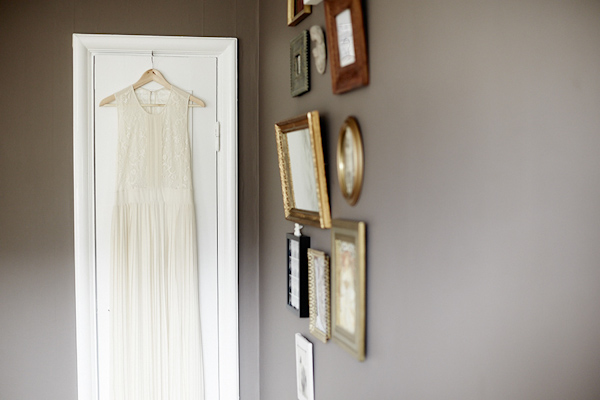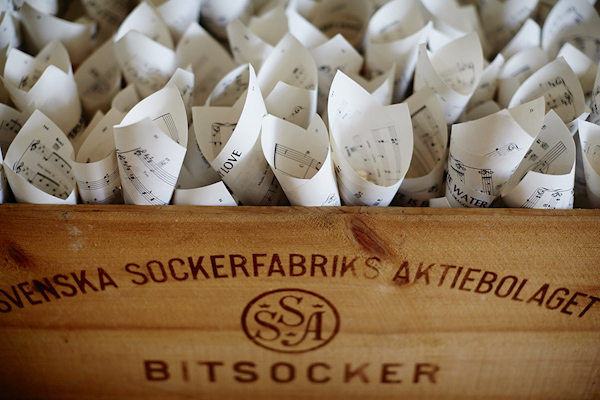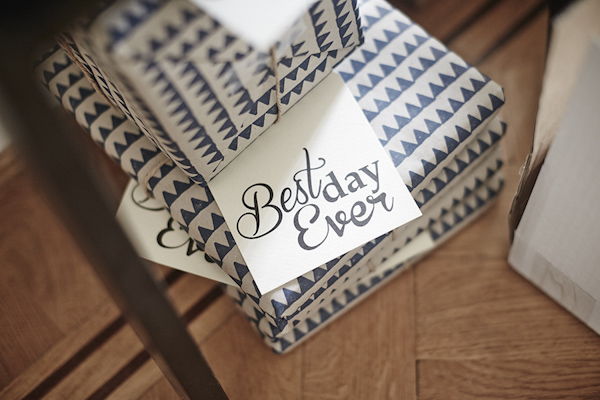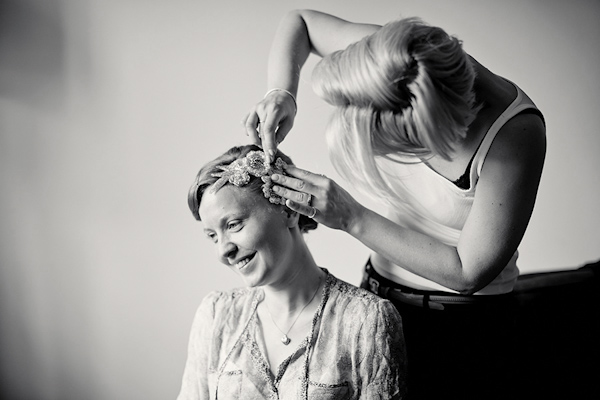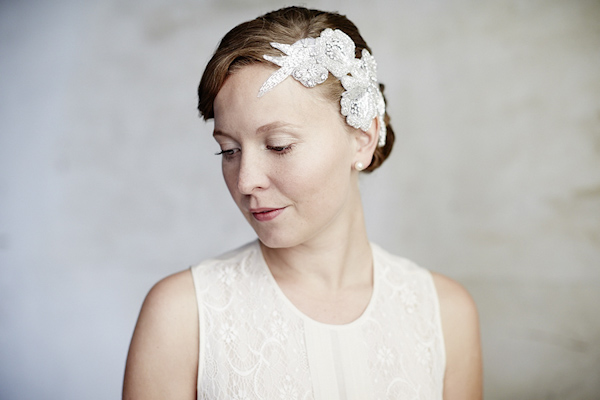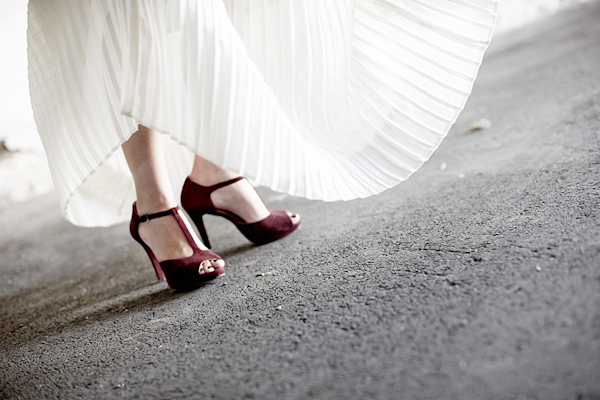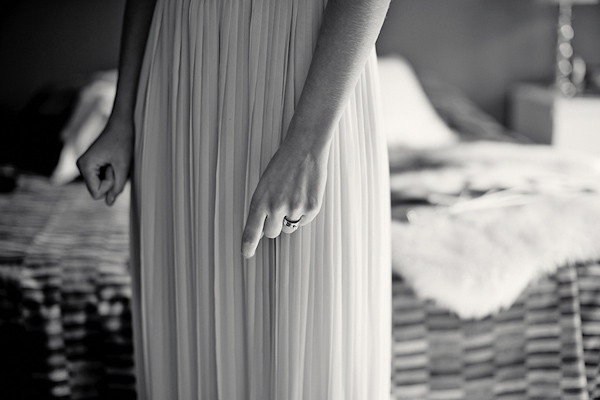 The Goals: That the both of us was involved in all planning and that every decision was taken together. We wanted to create an atmosphere where our friends and family would feel relaxed and where our love would be in focus.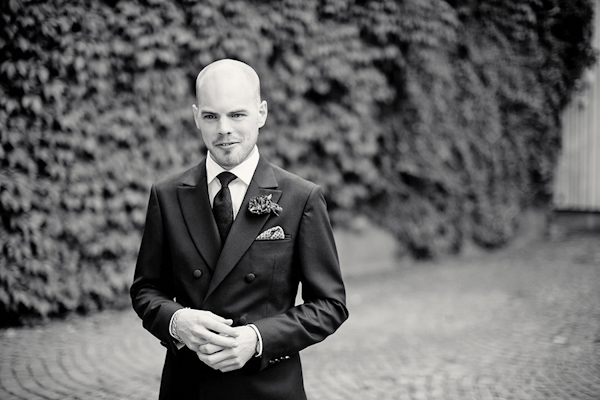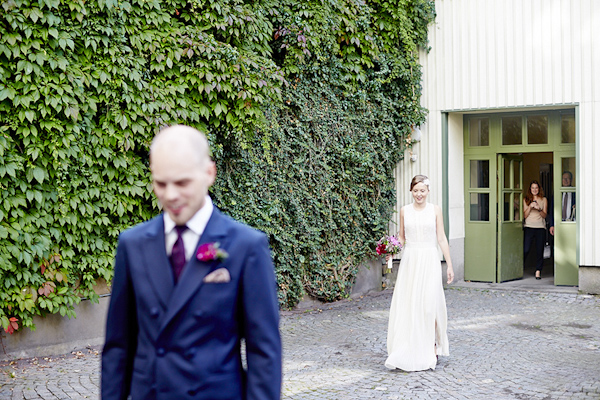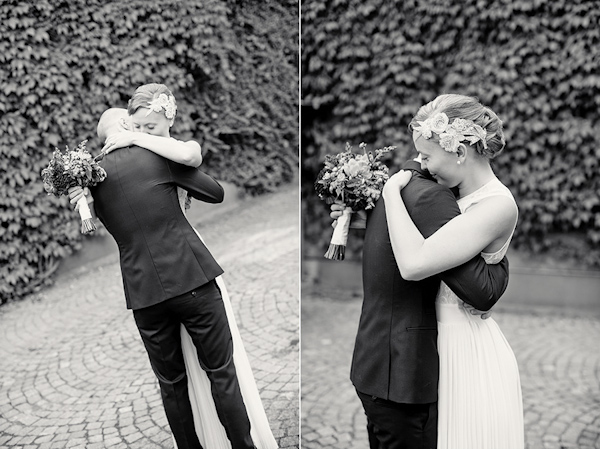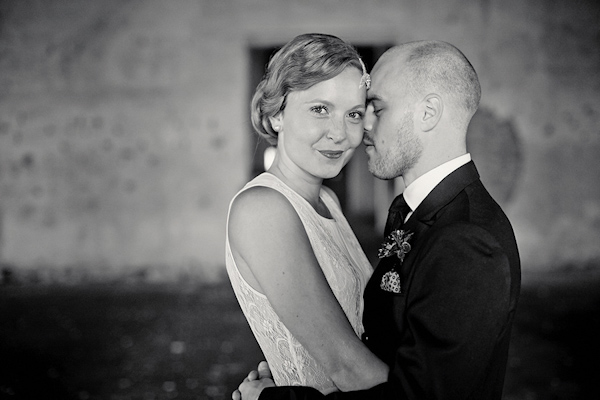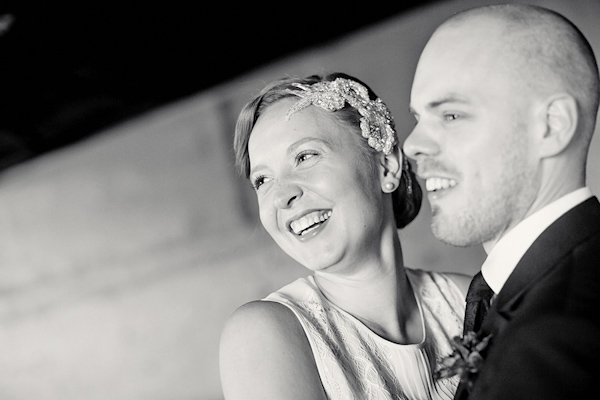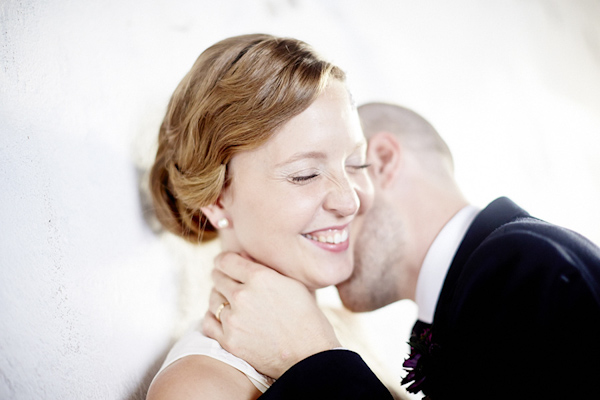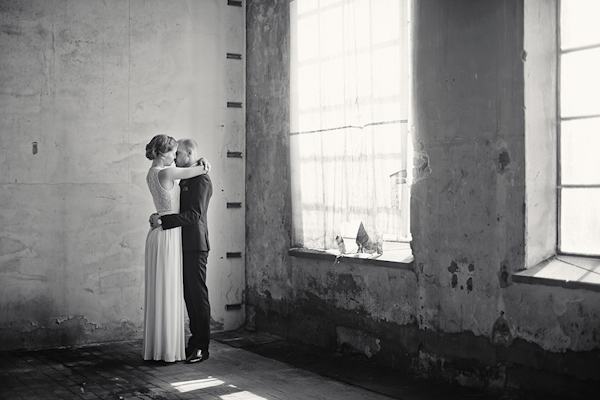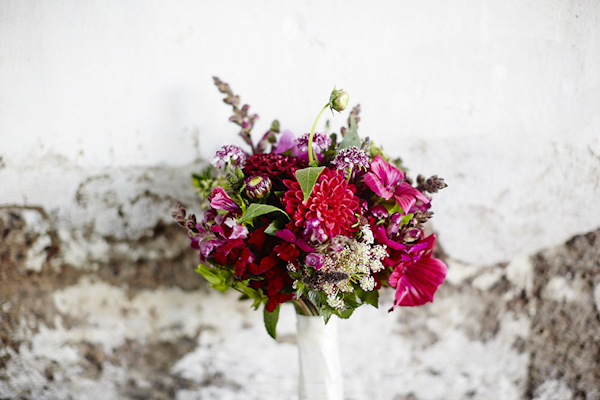 The Design: When we first started to plan our wedding, we fell in love with the 1920's look and Art deco. It has a lot of beautiful features and feels glamorous. So from that we wanted to create an open, loving and glamorous atmosphere. Art deco and 1920's style was shown in the invites, the wedding ceremony program, the folders at the table, the dinner settings, actually in all of the prints.
For the ceremony we chose music that felt real to us, not the traditional ballads but rather personal songs that express how we feel. And we both love music so there was a lot of it! We didn't want a formal wedding party, we wanted it to feel like home. We wanted a great party with our loved ones, and a lot of joy.
The menu was created by the chef of Lustfyllt, we decided on Italian food because that's our favorite! The chef made a menu based on that and what's in season and local produced. For cake, because I love sweets, it felt right to have a wedding cake buffét. So not one cake, but several! :)
For favors we ordered three different handmade toffeés that are our favorites. The company Pärlans konfektyr that makes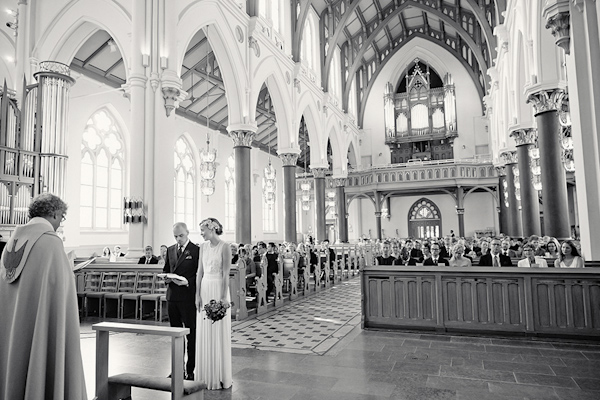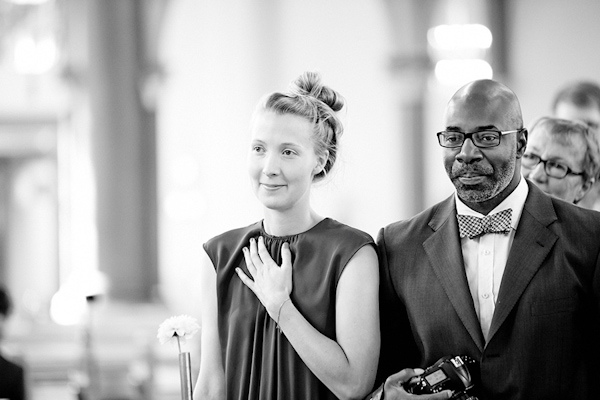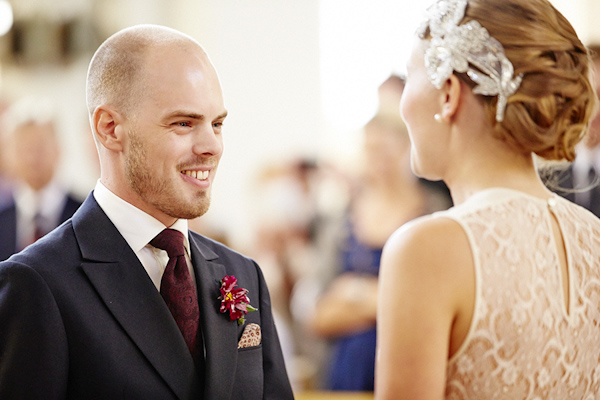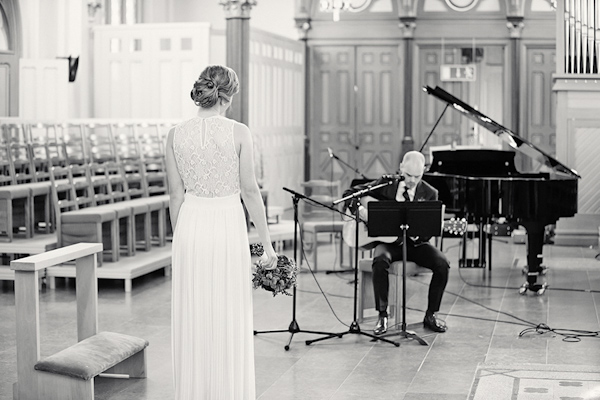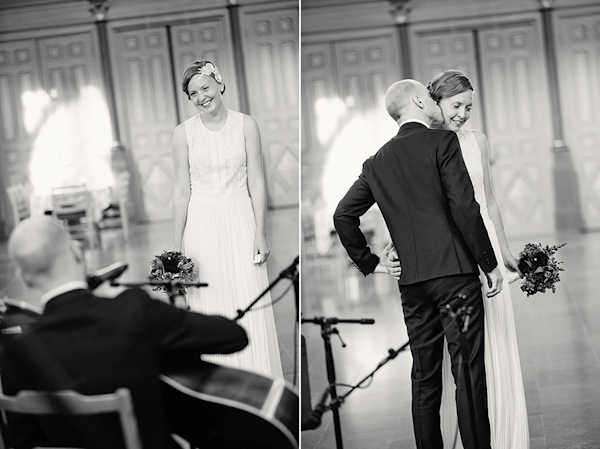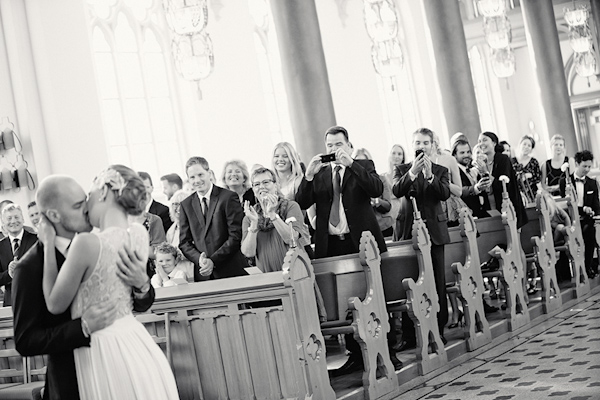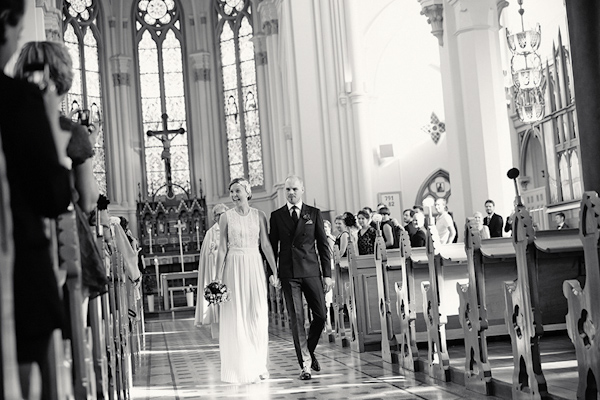 The Look: The style of the wedding was the 1920's, so we found inspiration in old movie stars and fashion photos. We also found inspiration in Pinterest, Instagram and several wedding pages online. Tobias works with cloths and found my wedding dress during a meeting with the brand By Malene Birger. The dress was exactly what I was looking for, made of genuine silk and cotton, vintage inspired lace and with a beautiful shape. For the hair, I wanted a 1920's inspired hairdo with the lovely hairpiece from Carol Hannah. My shoes of dark purple suede gave the look a little edge.
Tobias wore a dark blue suit with a double-breasted jacket and a vintage white shirt. He also carried on the purple/burgundy red in his tie and hankerchief. His shoes was cognac colored, and also gave the look some edge.
Our guests understood the dresscode. We didn't make it a 1920's costume party but some of the guests picked up the feeling from the invite and dressed after that.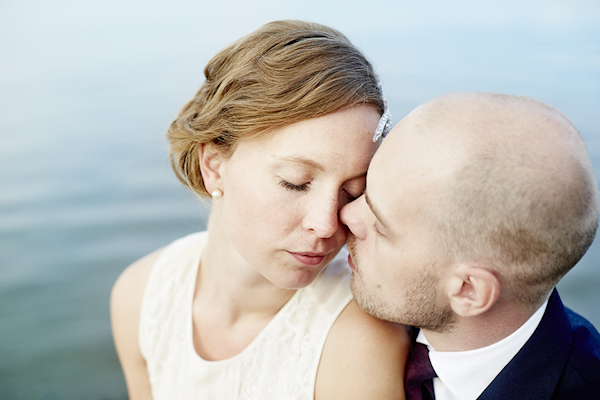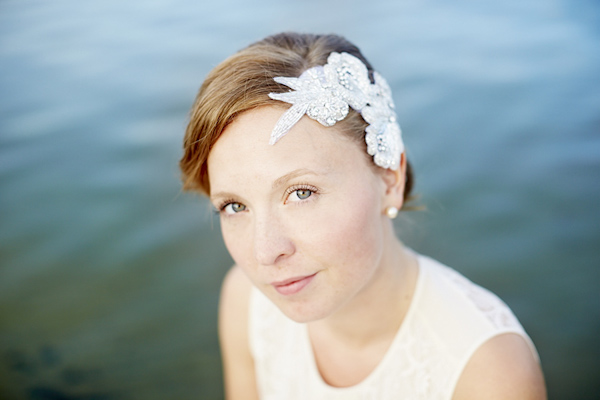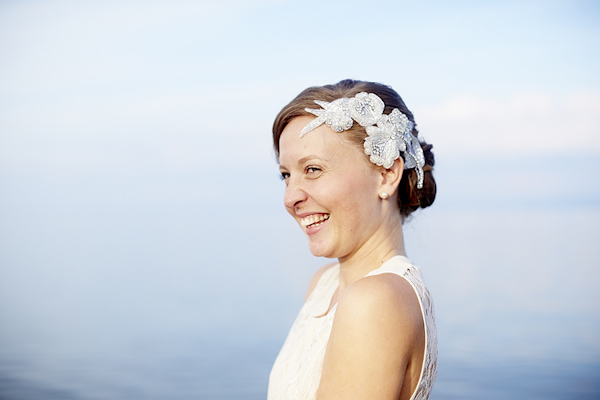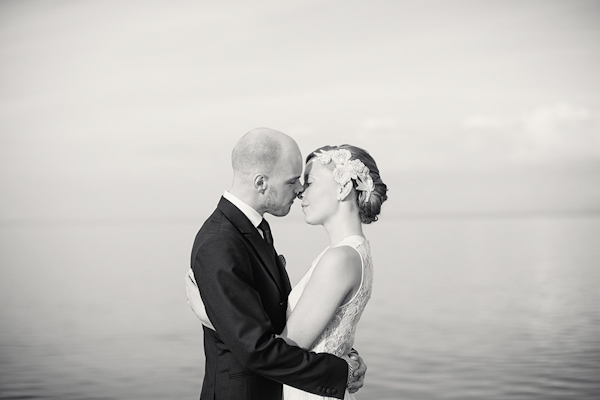 The Moments: It's hard to pick our favorite moments. The different parts were all special in different ways. The morning when Tobias and I were with our nearest friends and family getting ready was filled with nerves and expectations. The two hour photoshoot before the ceremony was a very special and intimate moment that set the mood for all the day. We will always remember that moment. And then, the church and the ceremony. It's hard to describe the feeling standing in front of all your family and friends promising each other "to death do us part". And when Tobias sang in the church, it was so pure and beautiful. And then ending the day with a dinner and a party with all our nearest friends and family, so amazing!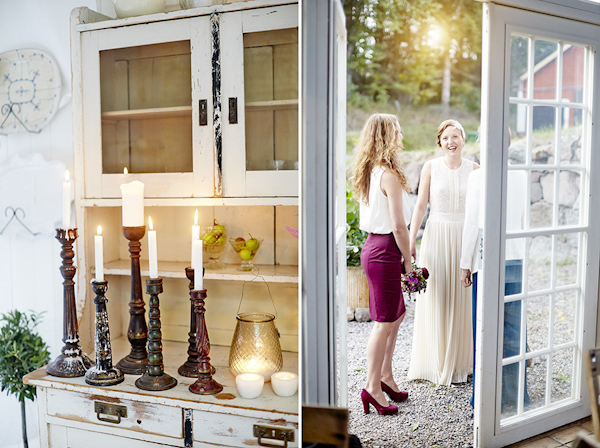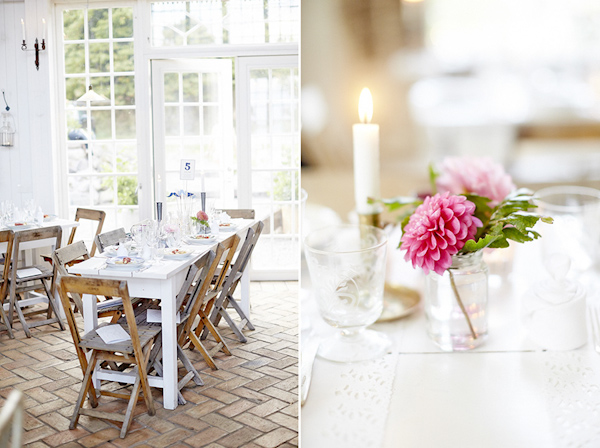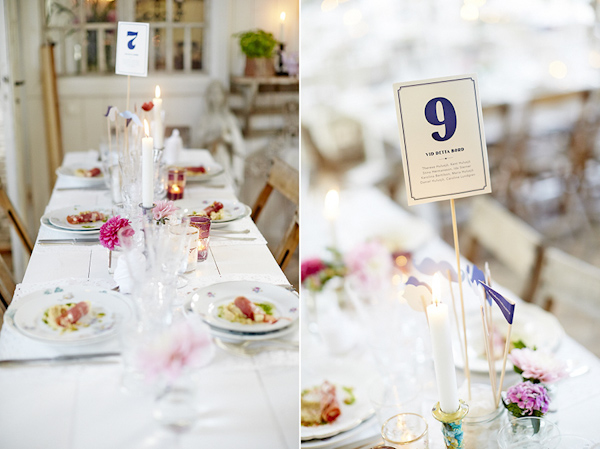 The Advice: My advice is to estimate how much time you have between work and life to put on planning and fixing. If it's in your budget, let other people help you. Invest in a good photographer, we are so happy to have such lovely photos and they will be good to have to look back at.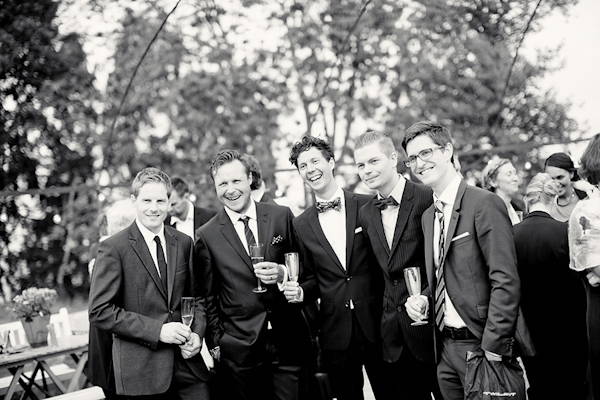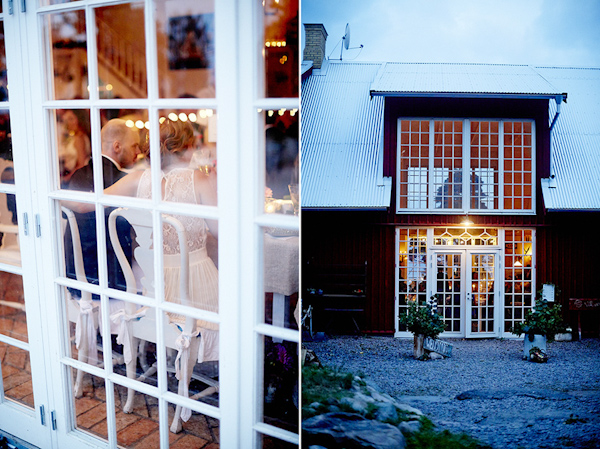 Thank you, Elisabeth and Tobias, for sharing your lovely wedding in Sweden with us!
Readers, visit Dayfotografi's wedding blog to see more!
The Wedding Team:
Photographer: Dayfotografi
Event Planner: Bride, groom and toastmasters Linnea Karlsson and Andreas Jacobsson
Ceremony Venue: Evangelical Lutheran Church, Church of Sofia
Reception Venue: Lustfyllt
Videographer/Film Maker: Joel Enhörning
Officiant: Torgny Wirén
Invitation Designer: Linnea Karlsson and Andreas Jacobsson
Catering: Lustfyllt
Florist: Blomrum
Cake: Lustfyllt
Wedding Dress: Tiari dress By Malene Birger
Bridal Accessories: Flapper Headpiece by Carol Hannah
Groom's Apparel & Accessories: Suit costum made by Tiger of Sweden, Shoes by Acne, Tie and hankerchief by Christensen
Hair & Makeup: Anna at In Care Of
DJ: Fredrik Filten Gustafsson
Live Music: Several musicians that we know.
Transportation: Burgundy Desoto from 1939.
Favors: Toffees from Pärlans konfektyr
Rings: Custom made by Guldsmedjan Snarberg