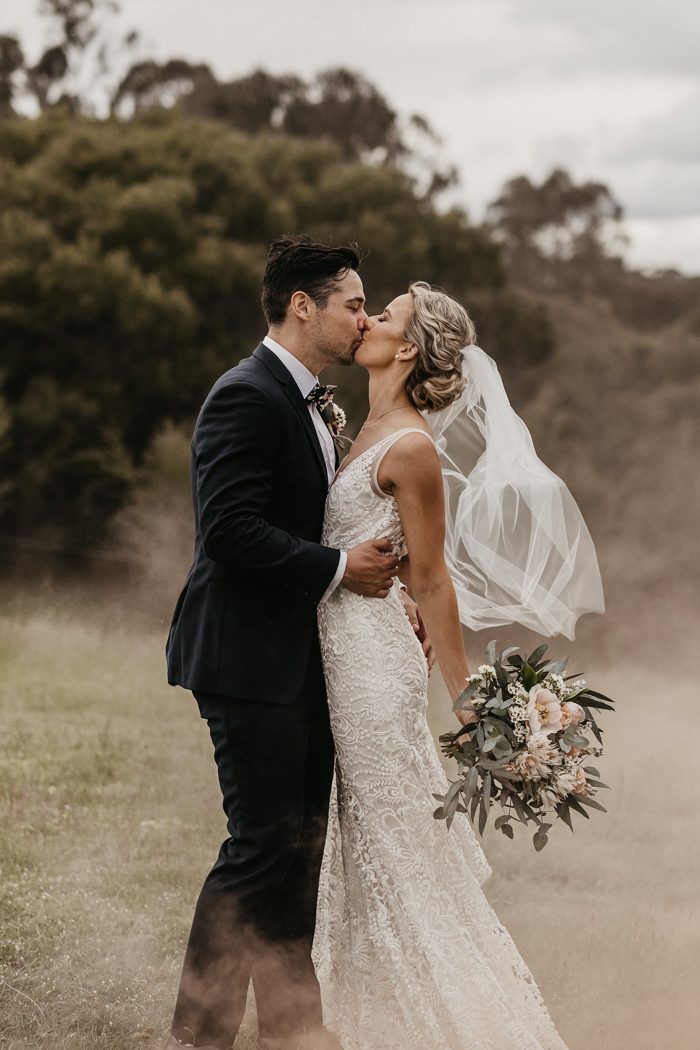 If this Victoria wedding is any indication, you definitely don't need an official wedding venue to have the wedding of your dreams! In fact, Caitlyn couldn't imagine getting married anywhere else but her parents' vacation home, so she flexed every creative muscle she had to DIY a spectacular backyard wedding complete with a ceremony overlooking the rolling hills and a half-covered, half-open marquee tent that made for some fabulous rainy reception moments. Caitlyn and Connor's family and friends worked tirelessly to make their vision come to life, helping with everything from building the arbor that Flowers by Nici Thompson covered in moody blooms to making 100+ custom cookies for the favors. As you can imagine, the bride's eye for design translated into her bridal look, as well, with a gorgeous lace gown from Made With Love Bridal that she covered with the prettiest pink jacket for the reception. Our hats off to Daniel Milligan Photography for capturing every nuance of this perfectly curated wedding despite all the ups and downs the weather created, from the overcast ceremony to the dance party in the pouring rain at the end of the reception.
The Couple:
Caitlyn and Connor
The Wedding:
Private Residence, Victoria, Australia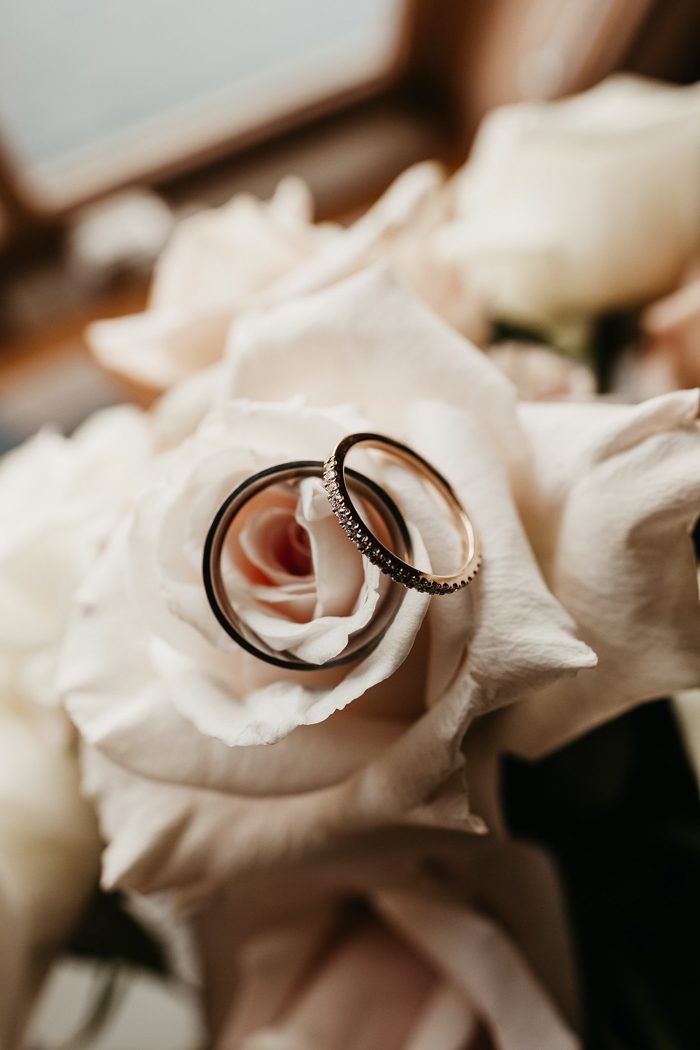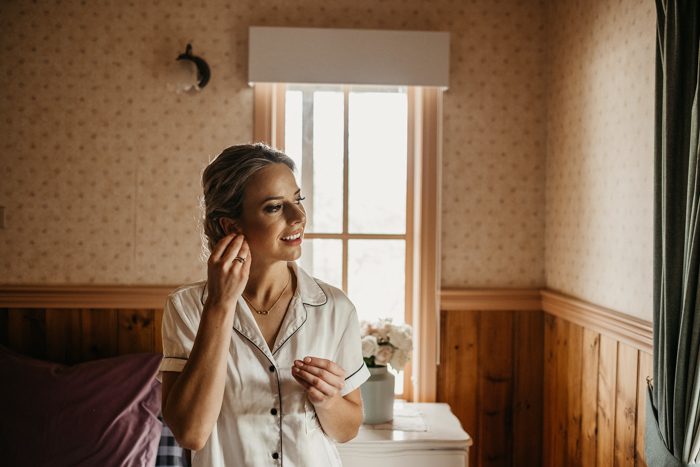 As a function venue owner and event planner, I put a reasonable (or unreasonable – depending on who you ask) amount of pressure on myself to ensure our wedding was unique, special and one to remember. My very patient then fiancé would definitely say I was frustratingly painful, overthinking every little detail. I would say that everything was just very…considered. Yes, I wanted a fun relaxed wedding, but I also wanted every detail to be perfect. I was told more than once that no one will notice the small details, which is true for the most part, but for me, I needed it to all work together.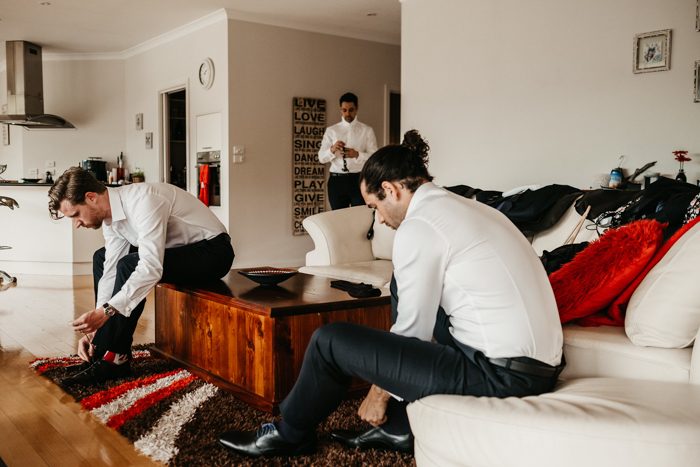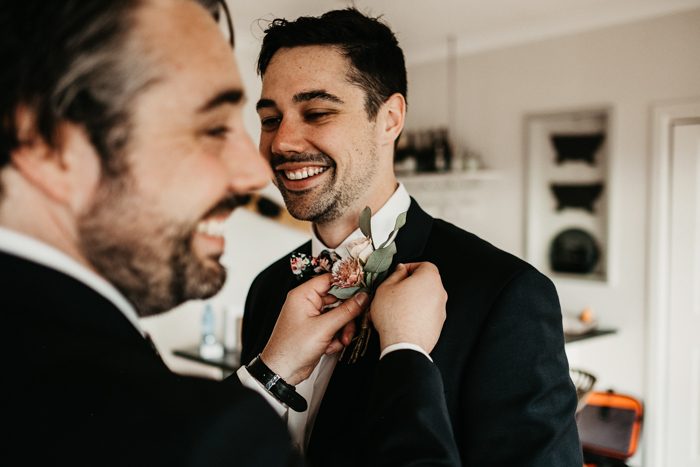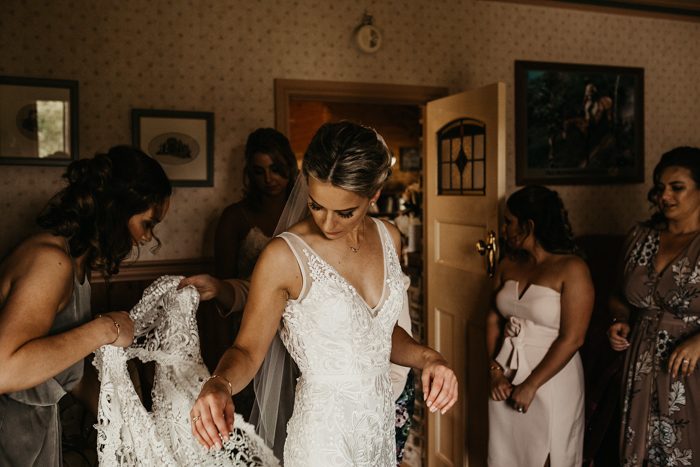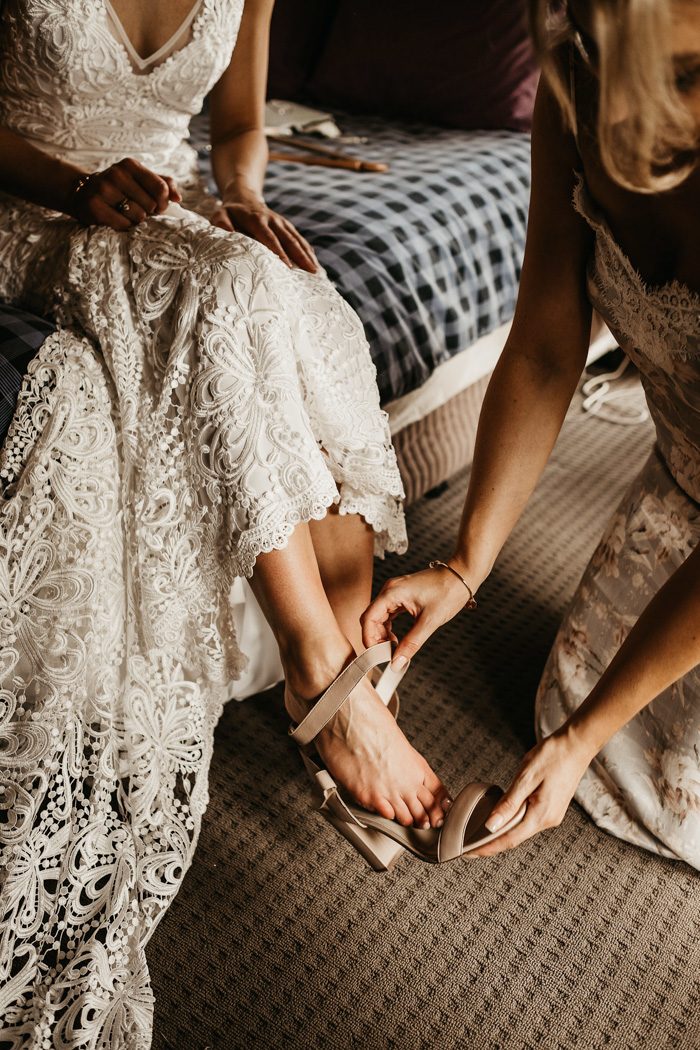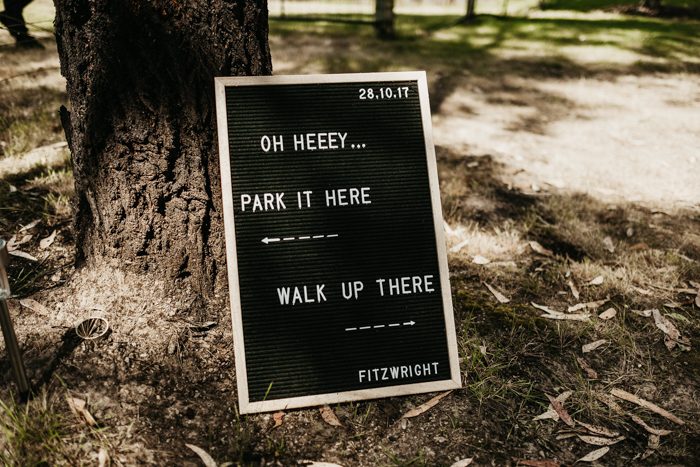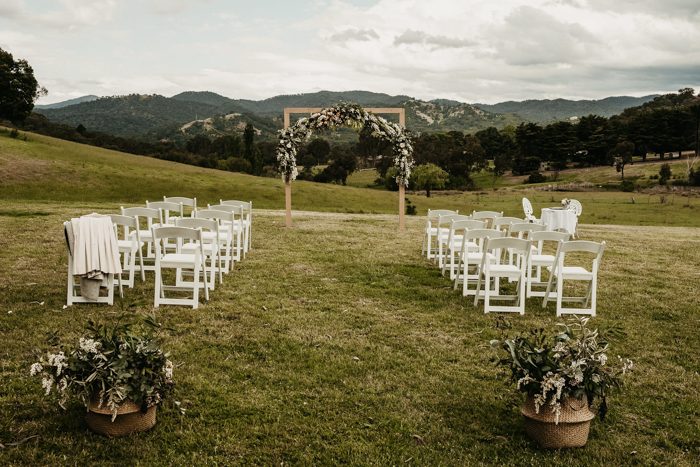 With the wedding being located in the paddock, it was exposed to all the elements. I don't think any of us had looked at the weather apps on our phones so much in our lives! We eventually came to the conclusion that the weather was going to do what it wanted and we would just have to roll with it. And that is exactly what happened! We got it all. Beautiful sunshine and heat in the morning while getting ready, then an hour or two out from ceremony, a heavy down pour, leaving my bridesmaids stranded setting up the last few details in the marquee with their hair and make up done. Come ceremony time, I started walking down the aisle when a few drops of rain came down. I looked up to the sky and said, "Please don't rain." Everyone laughed and that's all the rain we got during the ceremony, thank goodness!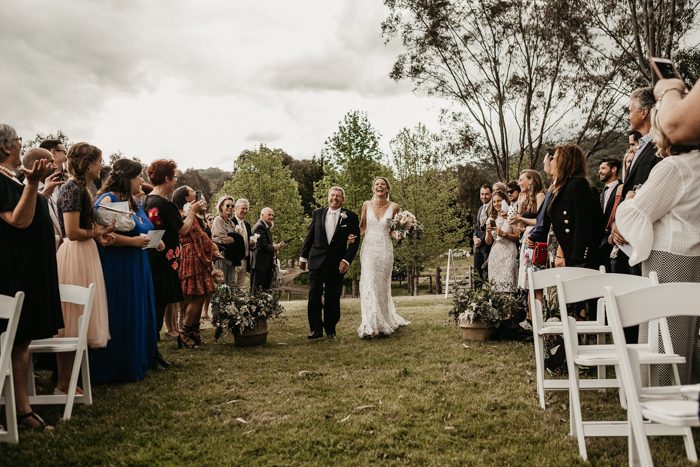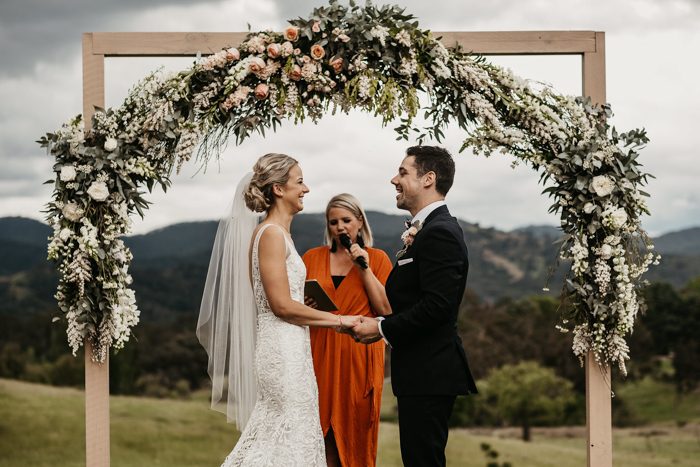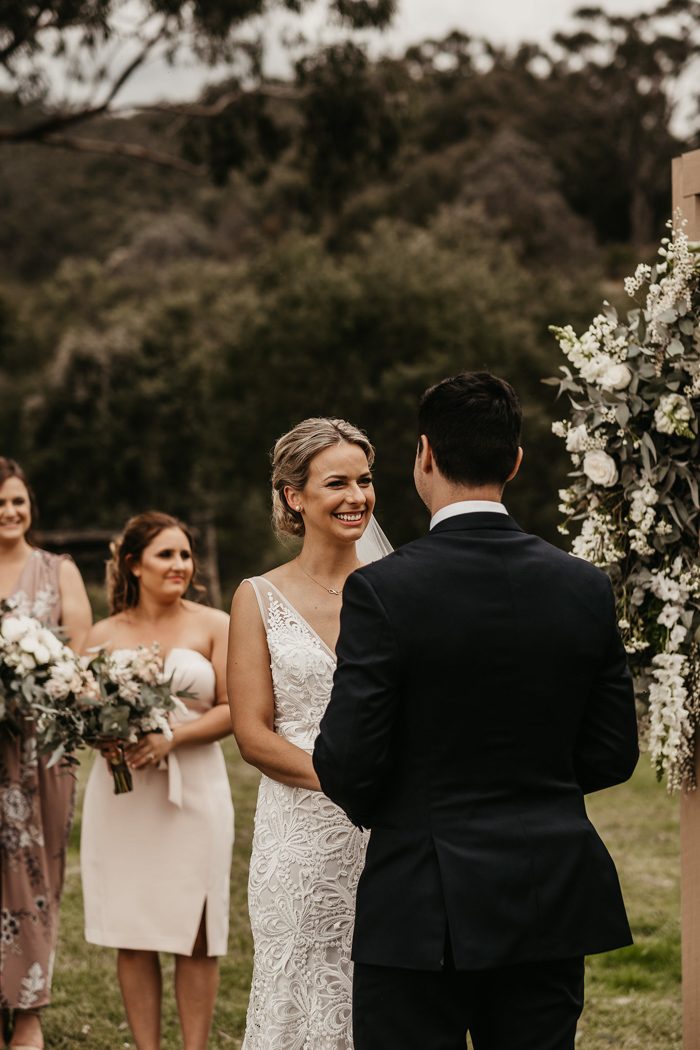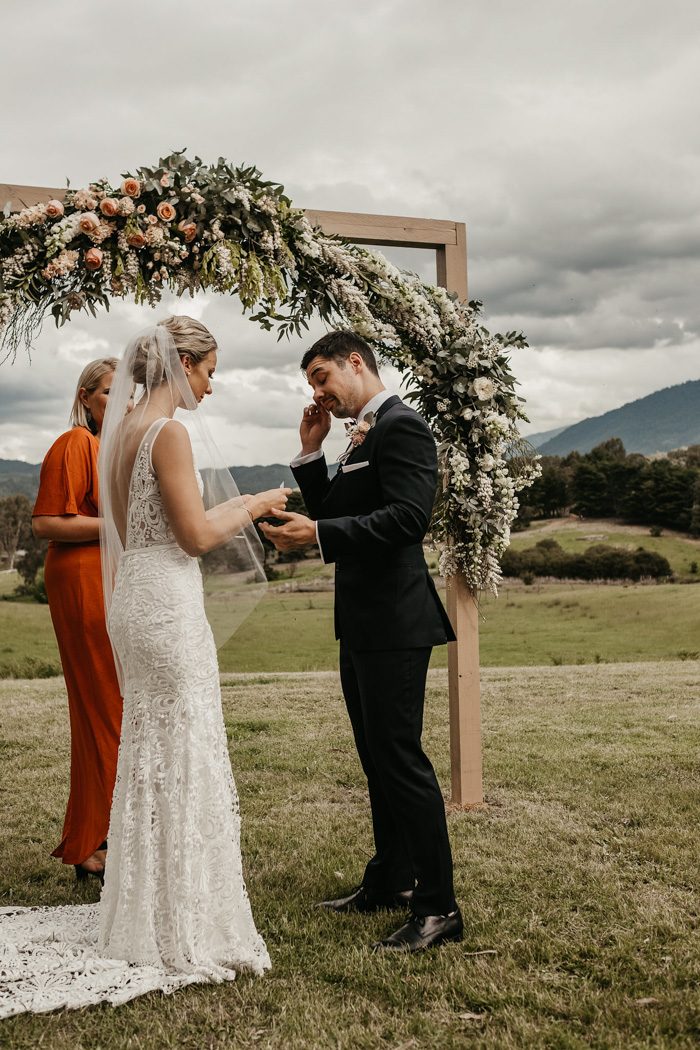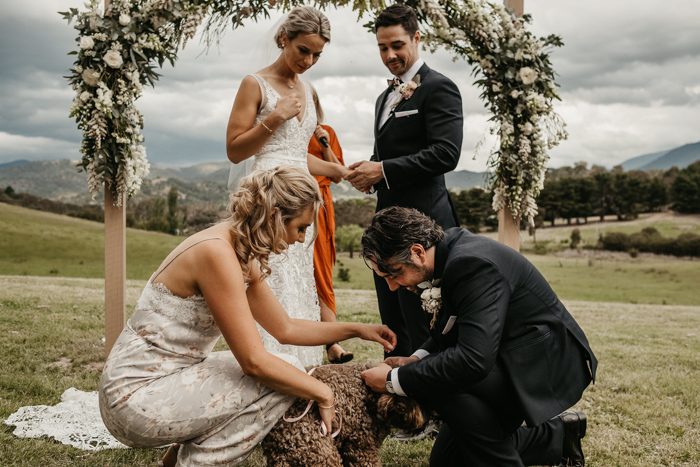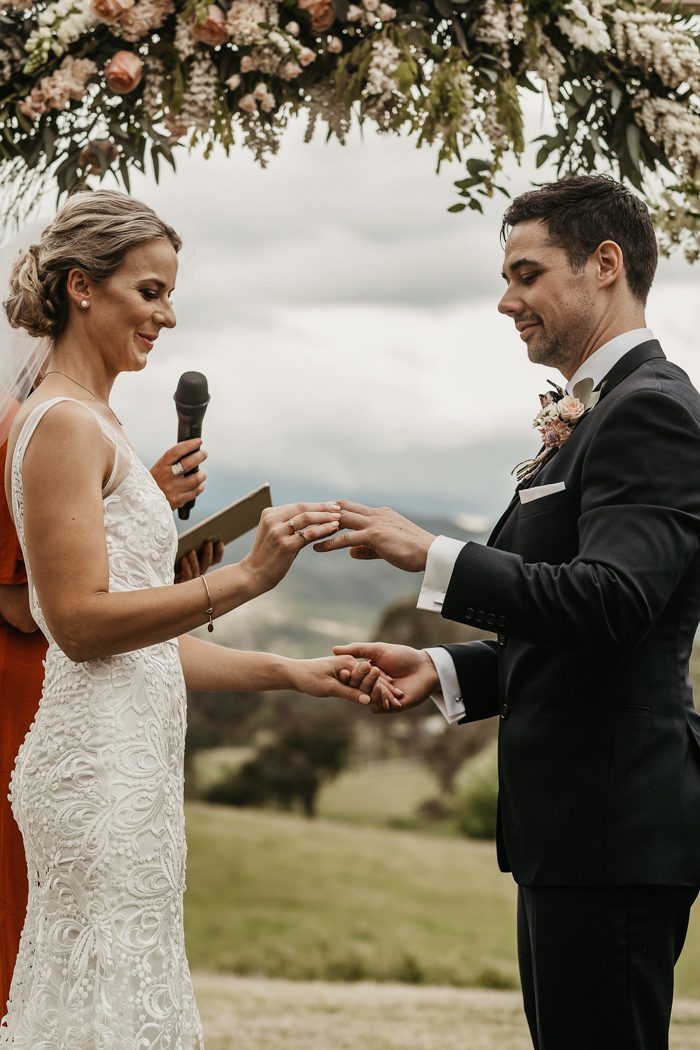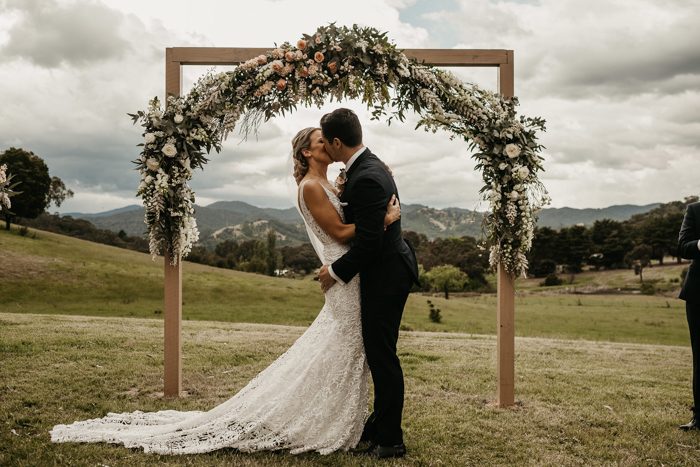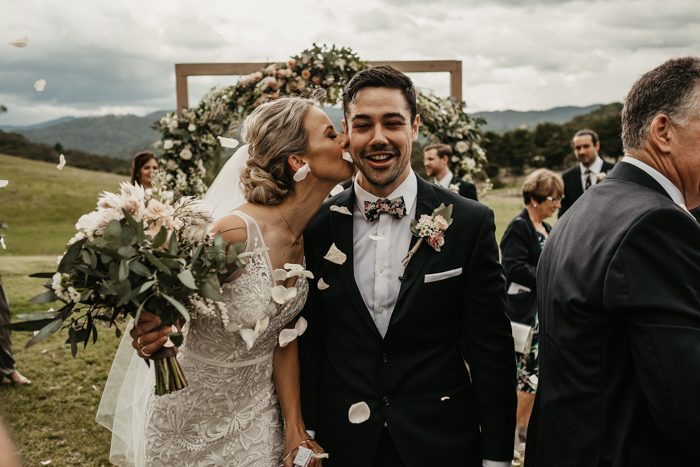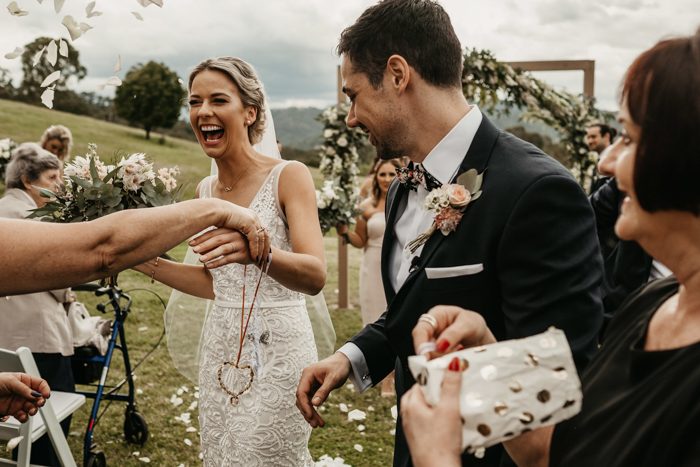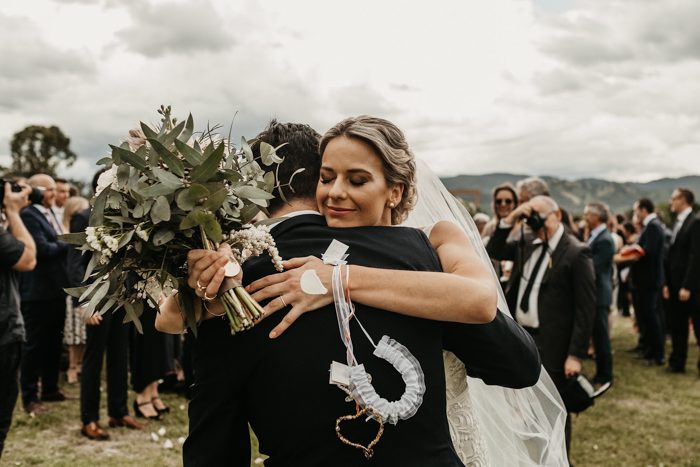 The photographer and videographer were actually loving the ominous clouds. Unfortunately, our cocktail hour was wrapped up a little quicker than I would have liked because we got more rain. We all moved into the marquee. Later in the evening, after all formalities were done and everyone was having a fab time on the dance floor, a torrential storm hit. You assume that would be a party ender, but not with our family and friends. Dancing in the rain was so much fun and made for another very memorable part of the day!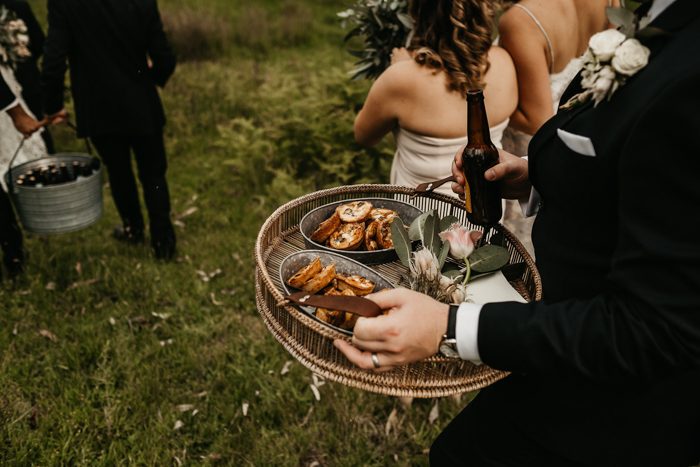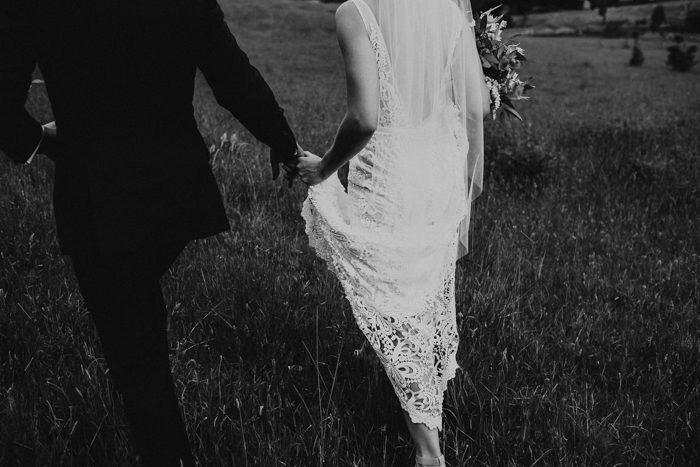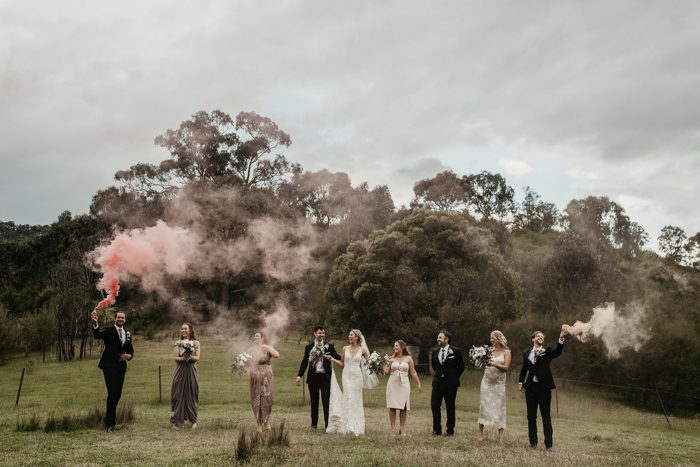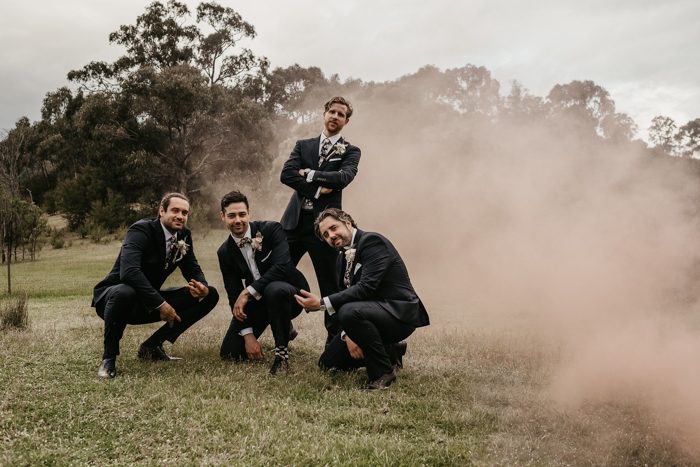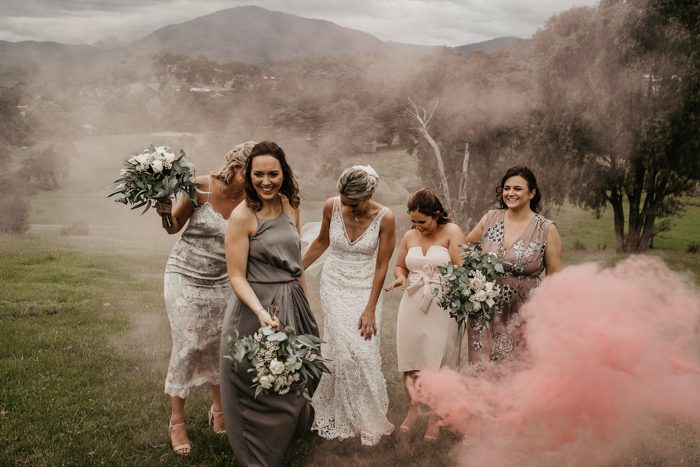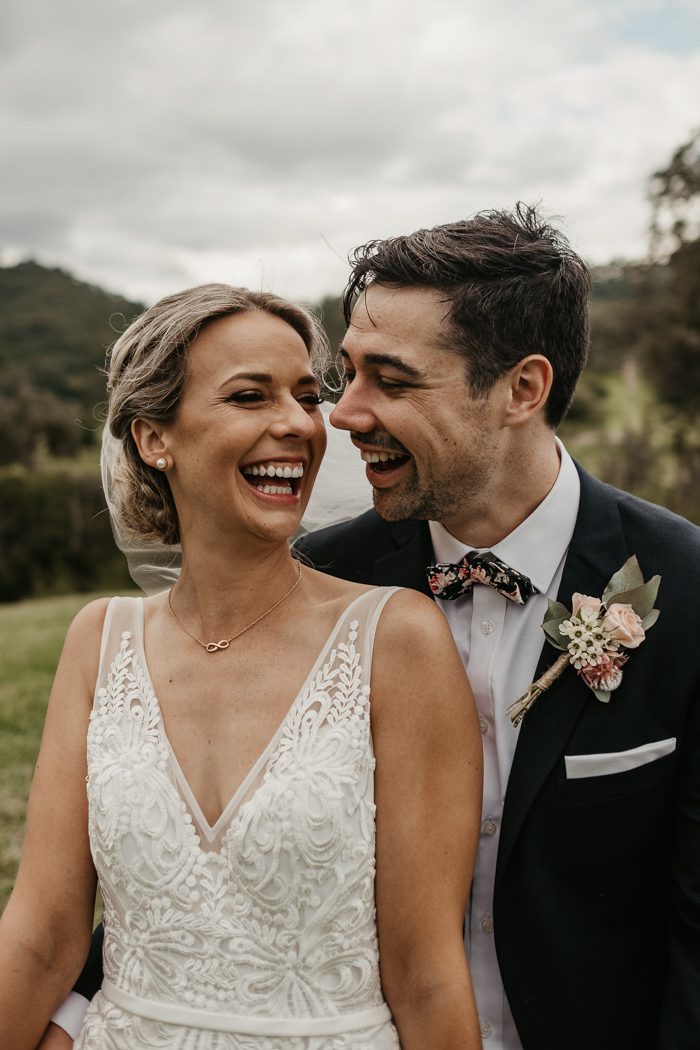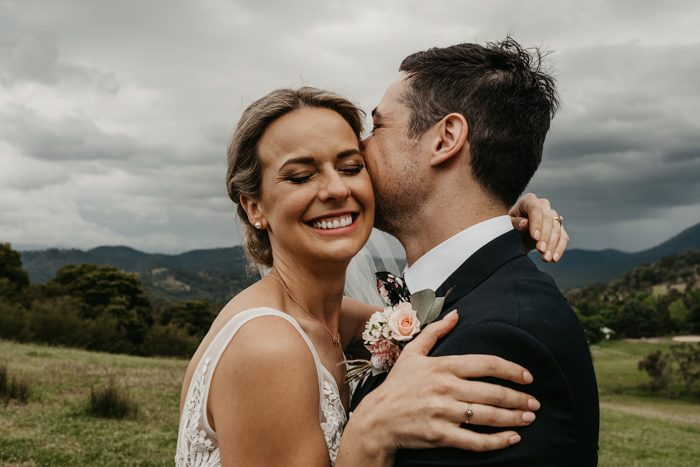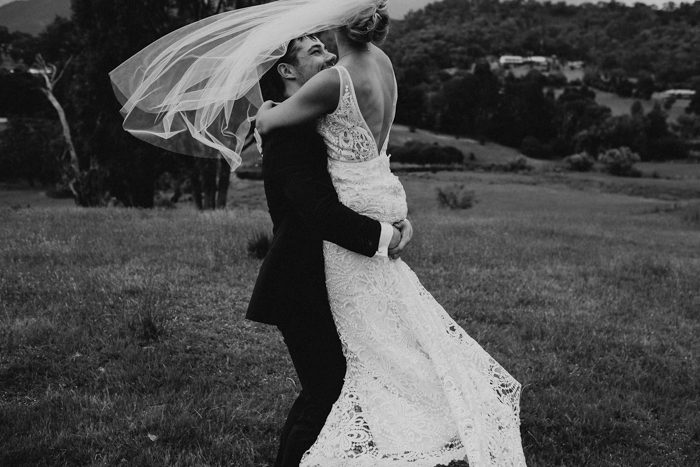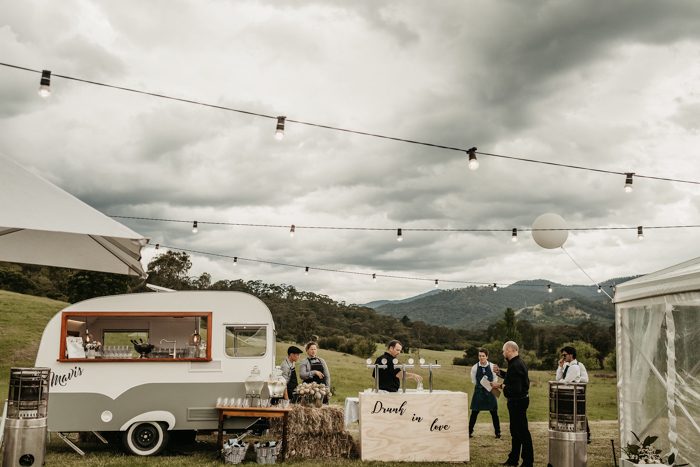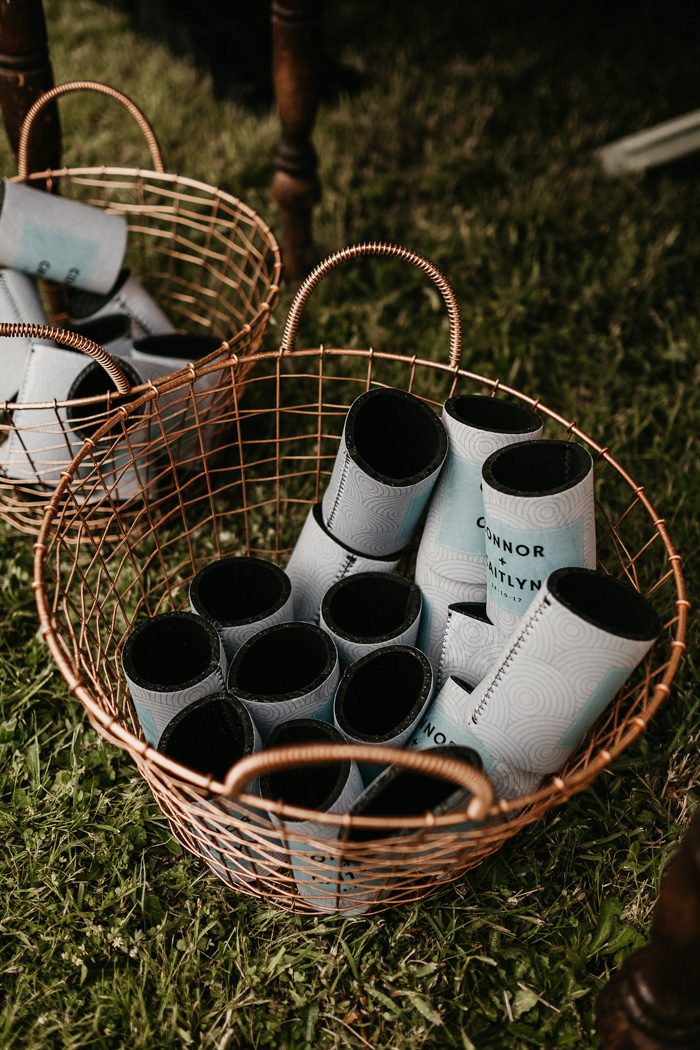 Apart from marrying my best friend in front of all our loved ones, I would say our favorite part of the day was watching all the guests find their seat in the marquee by going to their designated table and finding a personalized 4×4 black and white photo of either Connor or I (or both) with that guest. Connor and I spent hours collecting photos of us with our guests at a special occasion we had shared with them over the years we have known them. Some were recent pictures, some from when we were young. The faces on the guests when they saw the photos were amazing. Everyone laughed, smiled, and started reminiscing with each person at the table about where their photos were taken. I think it highlighted to our guests how grateful we are of our precious memories we have with everyone invited.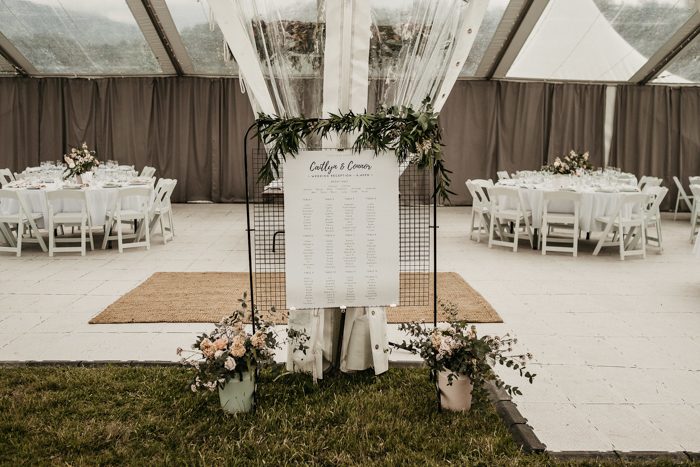 There was a lot of DIY'ing, and I loved every bit of it. The beauty of holding the wedding at my parents' property allowed us to be hands on with designing and styling. I had a vision in mind for the style and setup and spent the year leading up to the day sourcing most of the decor and some furniture elements I had seen in photos. My friends and I put together all the reception flowers and I made the hanging foliage install in the marquee. My bridesmaids and I set and styled the entire marquee and outdoor area. My dad made the timber arbour, which my florist styled with the most beautiful floral arch. My cousin designed and created the large signage. My mother-in-law and sister-in-law made 140 personalized heart cookies as wedding favours, and my MIL even made 140 linen napkins with metallic overlocking. They were gorgeous and a huge DIY project that I was beyond grateful she took on for us!

We had looked at a number of venues in Melbourne, and all were lovely in their own way. But none of them gave us that overwhelming feeling that we needed to get married there. My heart and mind kept leading me back to my parents' holiday property in Eildon. Fair to say, it took a little convincing to get my fiancé, his parents, and my parents onboard. They were all quite concerned of the work involved to make this happen. But thanks to my persuasive ways and sheer confidence in my own event planning abilities, we decided to go for it! I was well aware of what lied ahead and knew full well that choosing a private property wedding was no way the cheaper or easy option.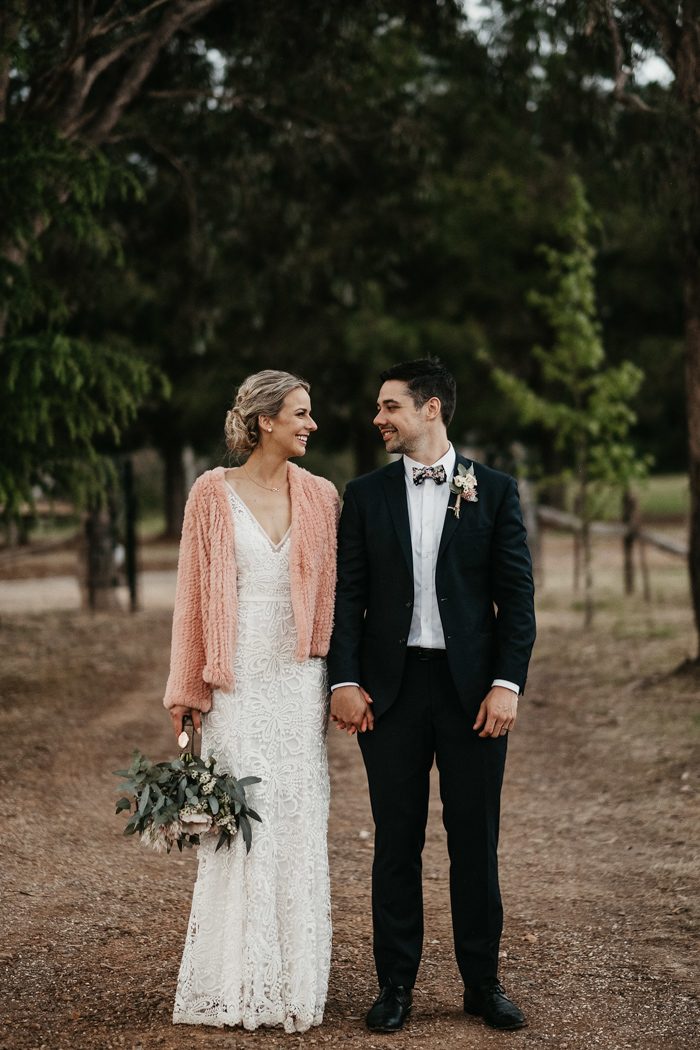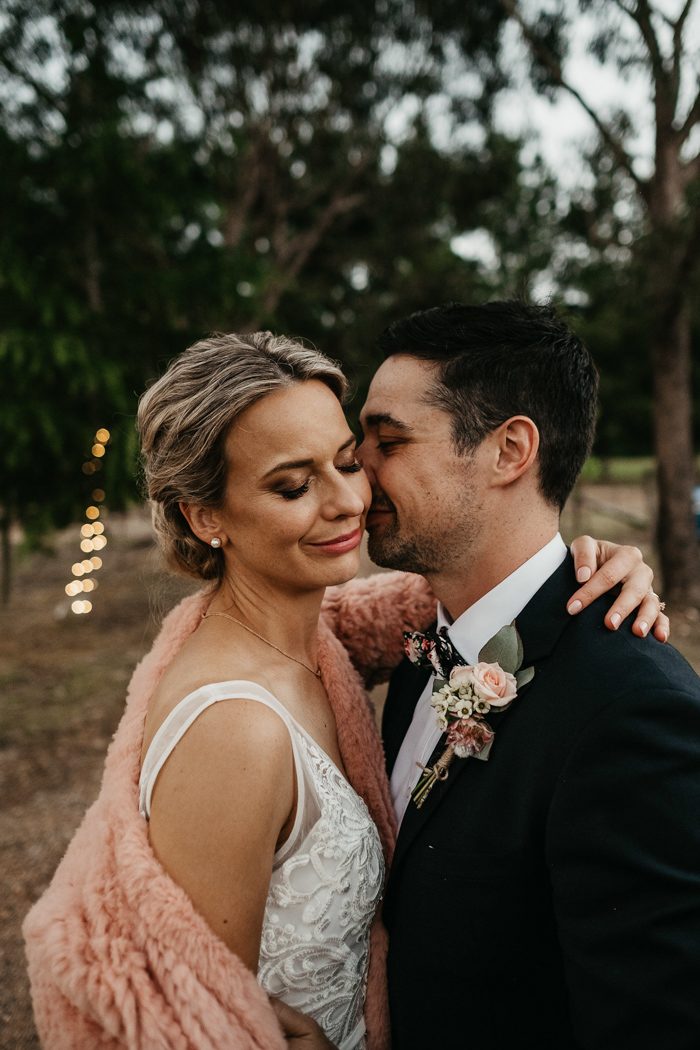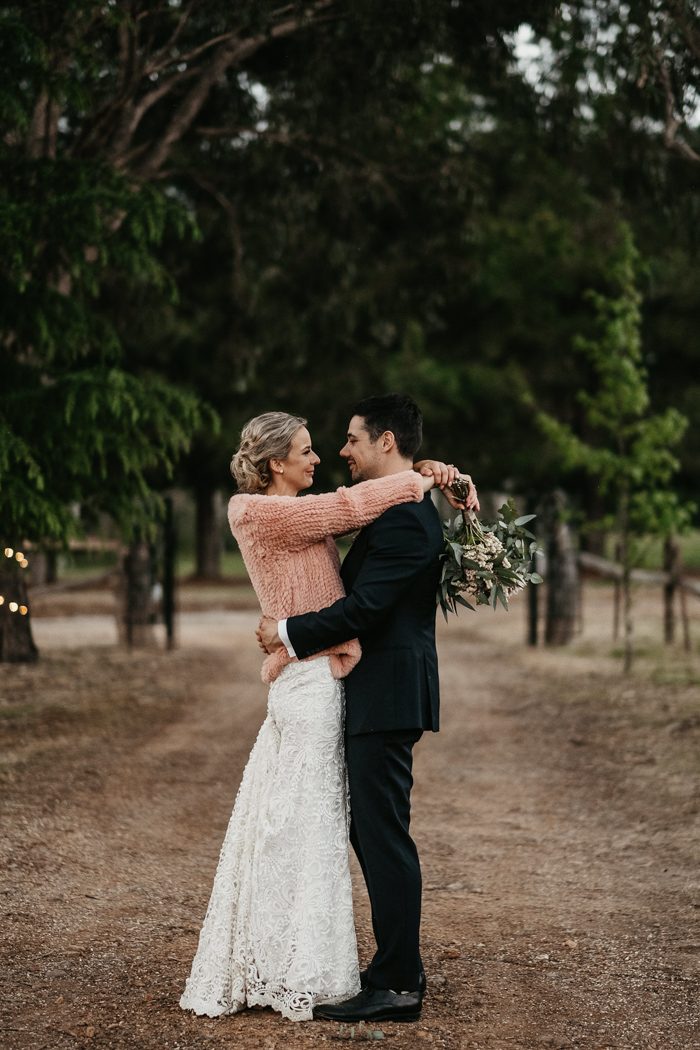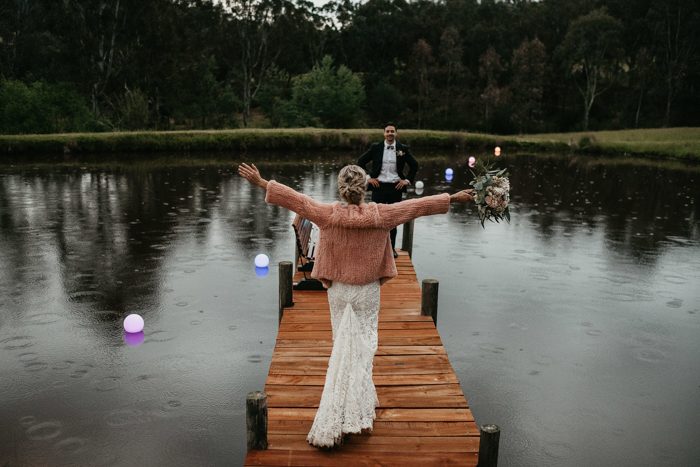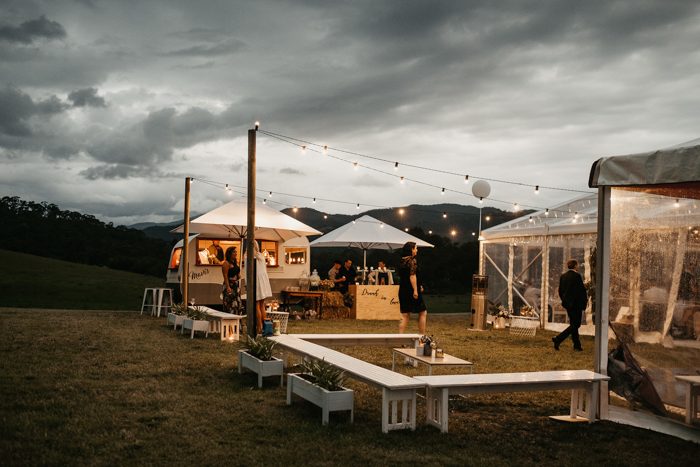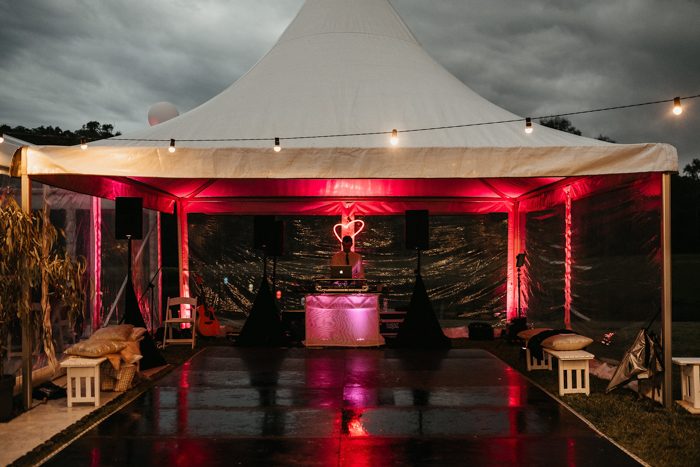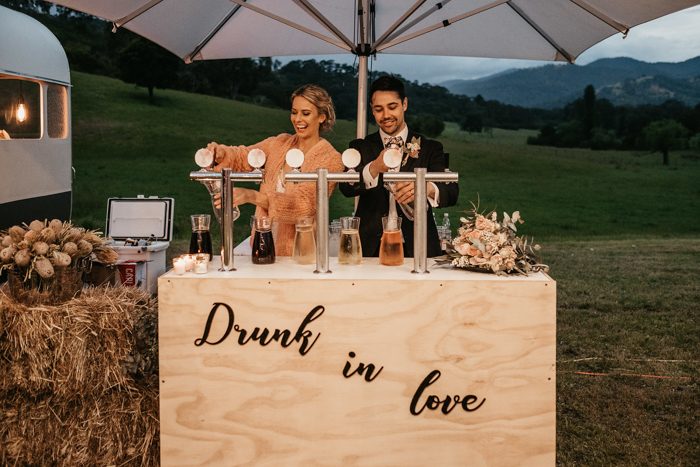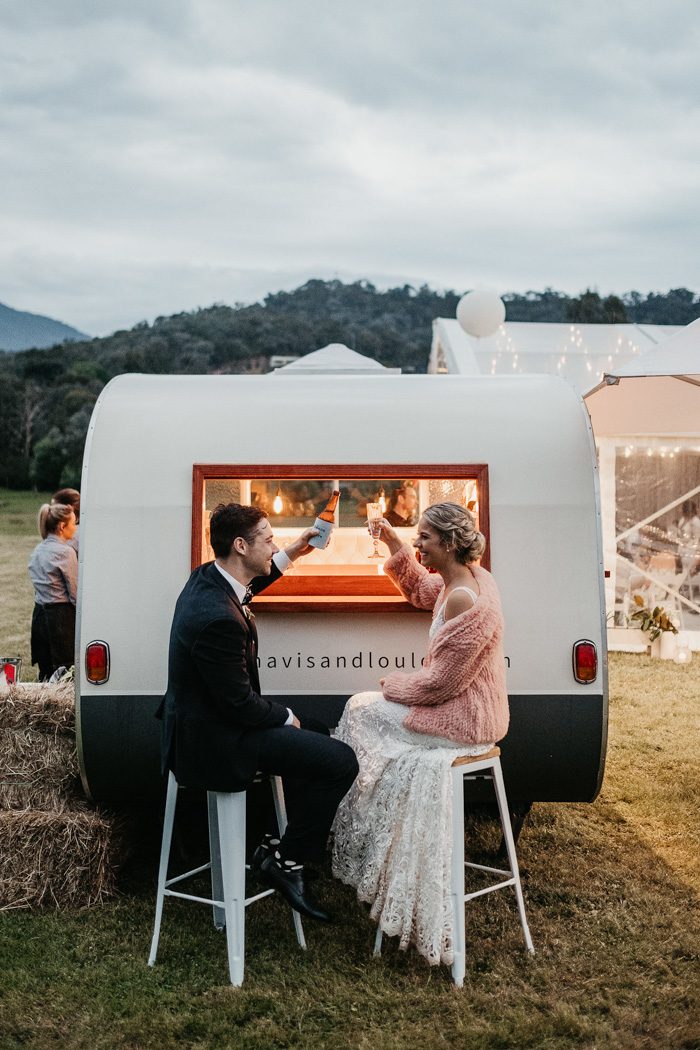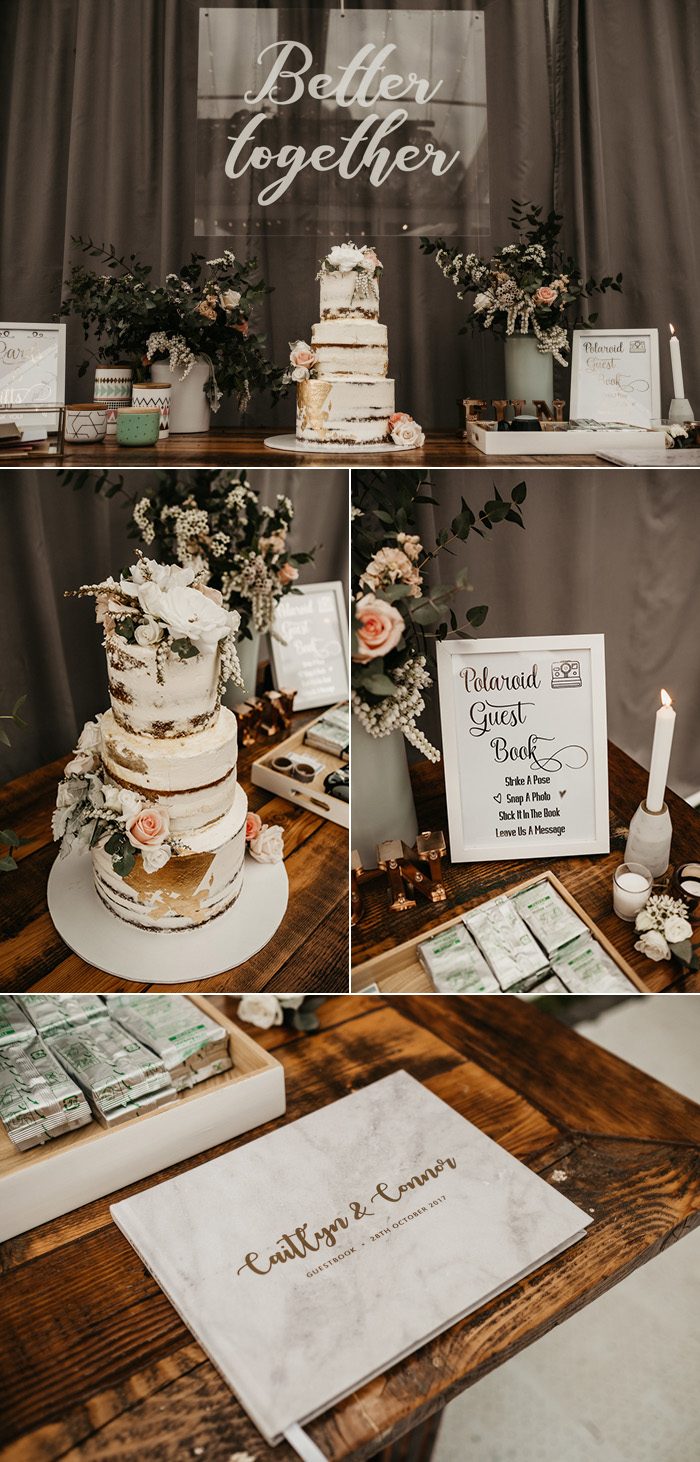 Processional – "(No One Knows Me) Like The Piano" by Sampha
Recessional – "Can't Do Without You" by Caribou
Reception Entrance – "On Top Of The World" by Imagine Dragons
First Dance – "Sweetest Thing" by Allman Brown (sung acoustically by our friend Jack Brown)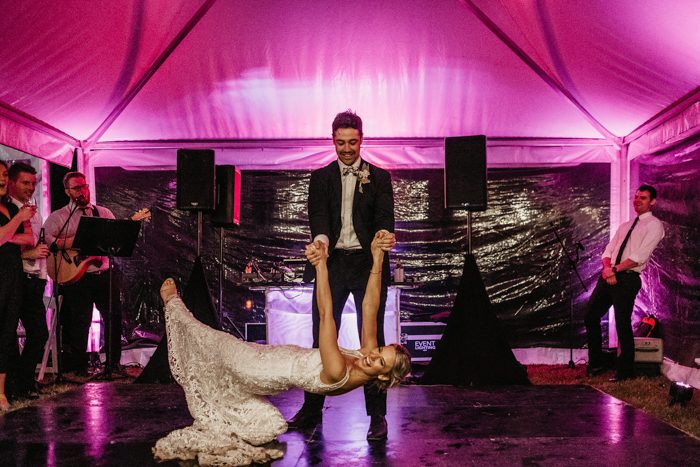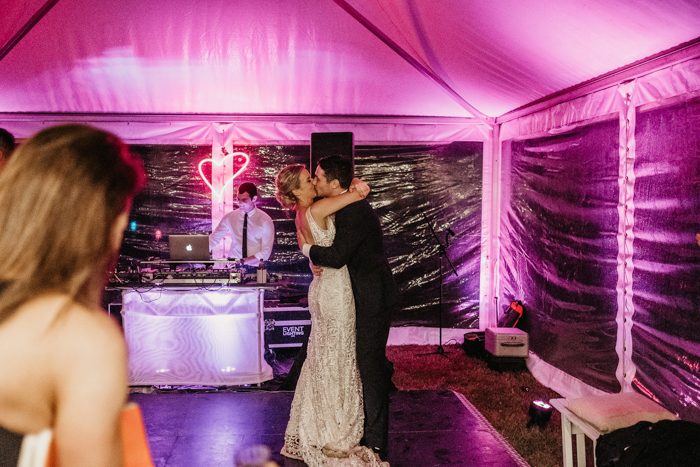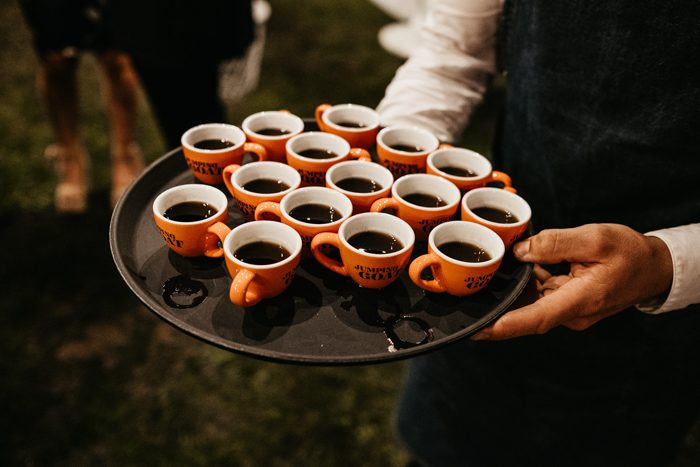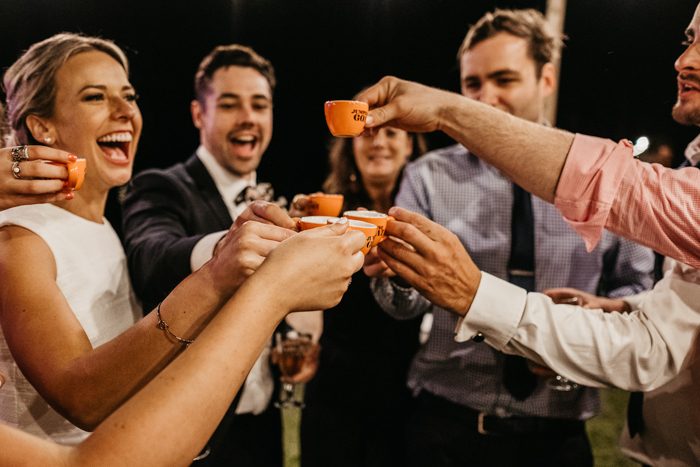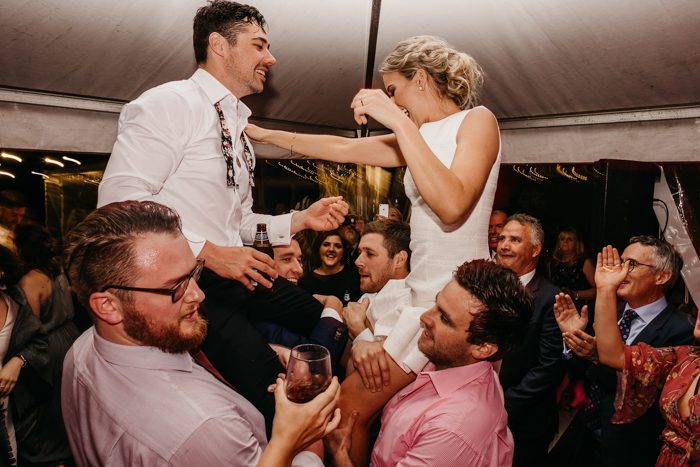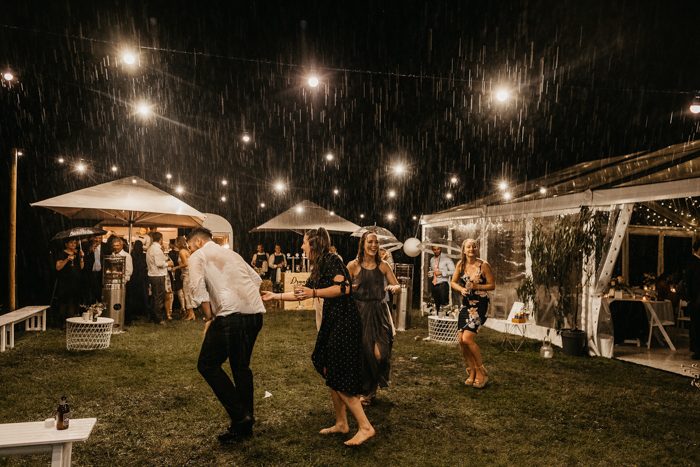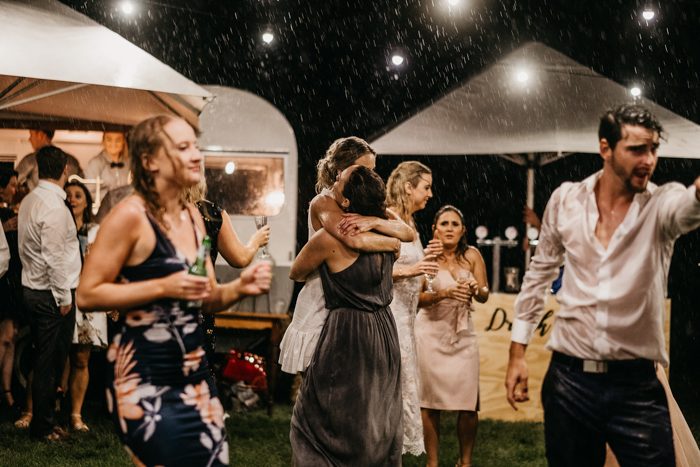 A huge congratulations to Caitlyn and Connor, and a special thanks to Junebug member Daniel Milligan Photography for sharing this exceptional Victoria wedding with us! Planning a backyard wedding of your own? See how Kelsey and Rhys created their sophisticated black and white Vancouver backyard wedding in just one month!