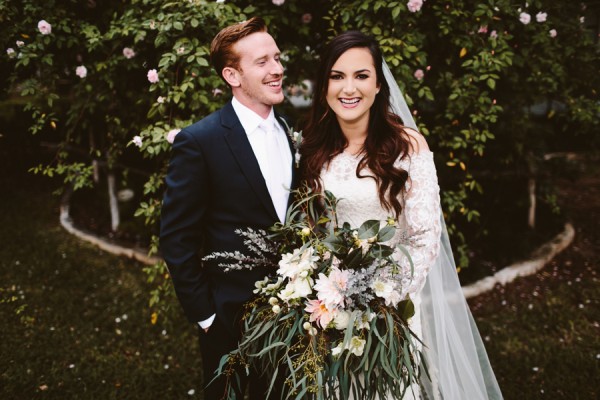 When Neva and Carl started planning their wedding, they decided to treat their guests to some good old Southern hospitality at Round Top, Texas's Henkel Hall. With Round Top's population topping off at 90, tripling the town's population on the day of the wedding wasn't a tough feat to accomplish! After DIYing this charming wedding's calligraphy signs, florals, and stationary, Neva fell in love with crafting on a large scale and even started her own event and calligraphy business. Photographer Allison Harp captured Neva and Carl's beautifully in every frame.
The Couple:
Neva and Carl
The Wedding:
Henkel Hall, Round Top, Texas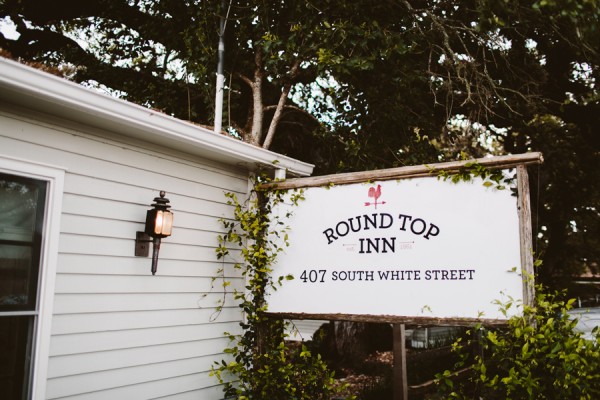 With neither of us being from Round Top, Carl's actually from Indiana, a lot of people were curious as to why we chose Henkel Hall in Round Top, Texas. This question was easy for me. Round Top is a town of 90 people, we actually tripled the population for our wedding. Round Top is everything you would think of Texas. One stoplight, everyone waving as you drive by, true Southern hospitality. It gives off the feel like Cheers where everybody knows your name.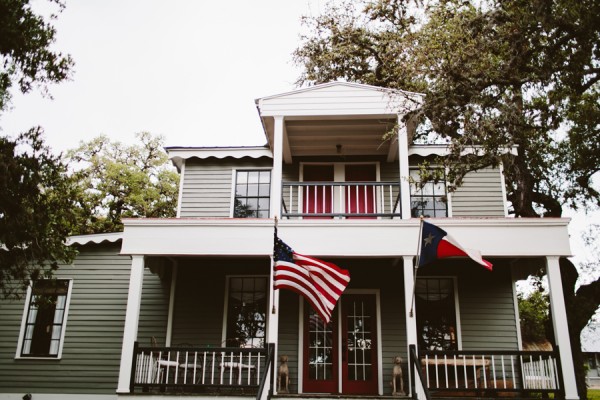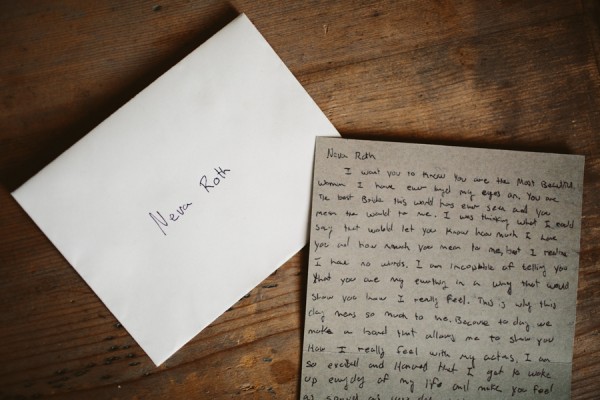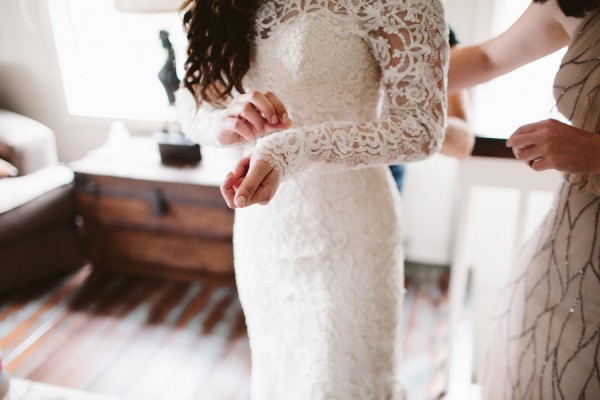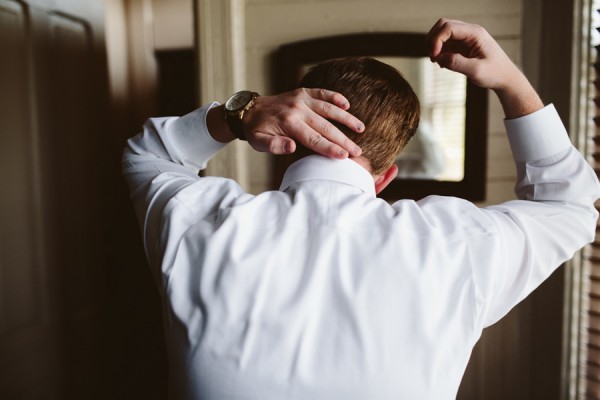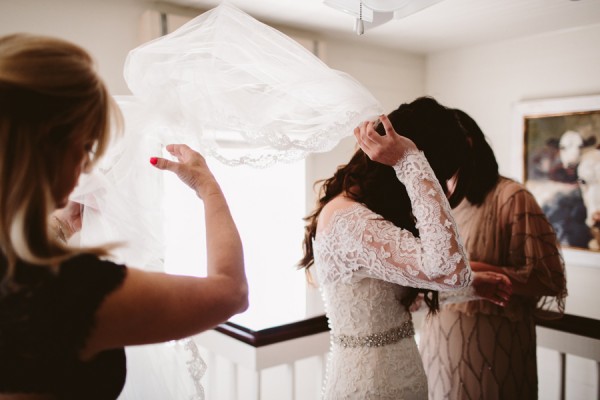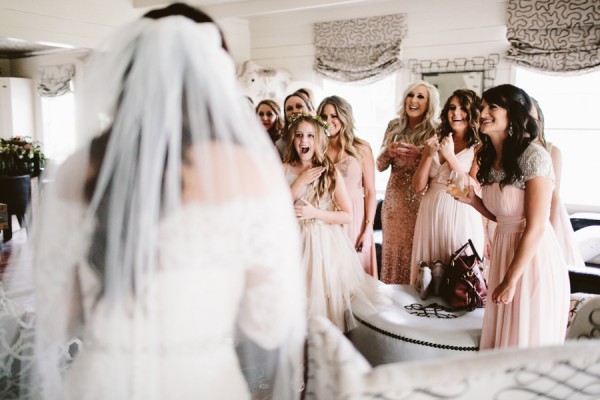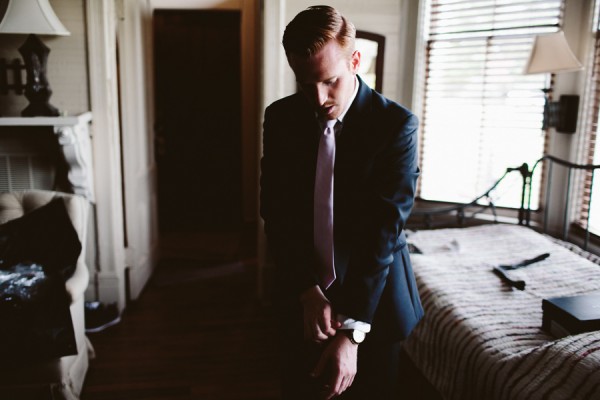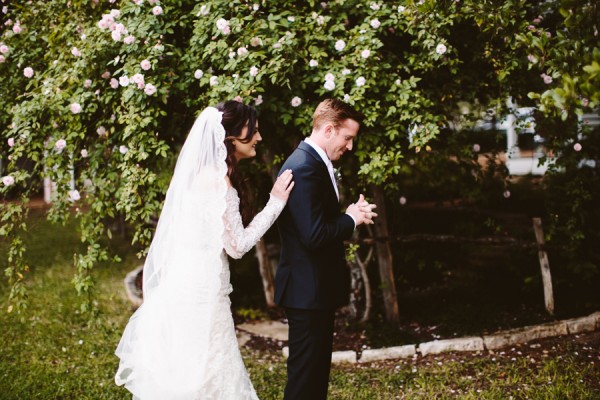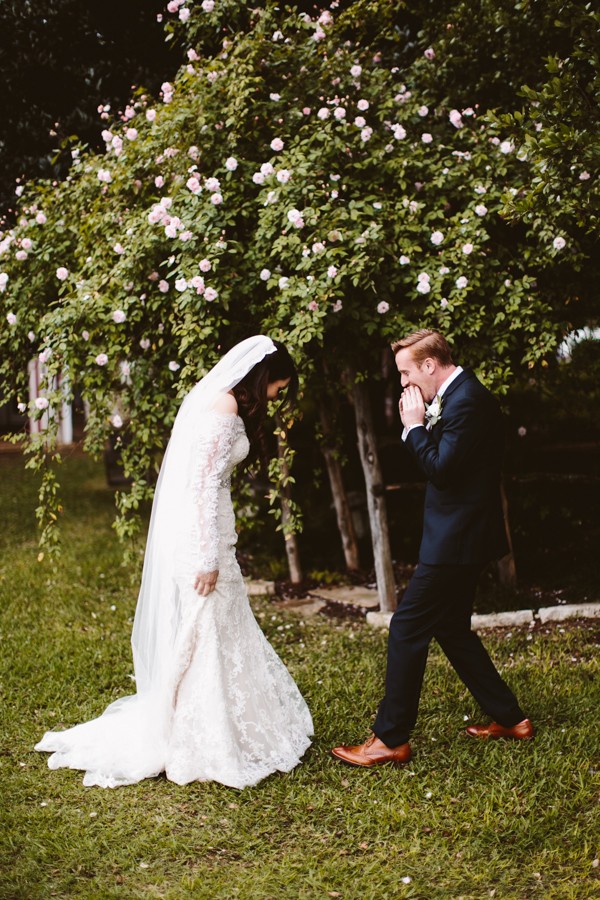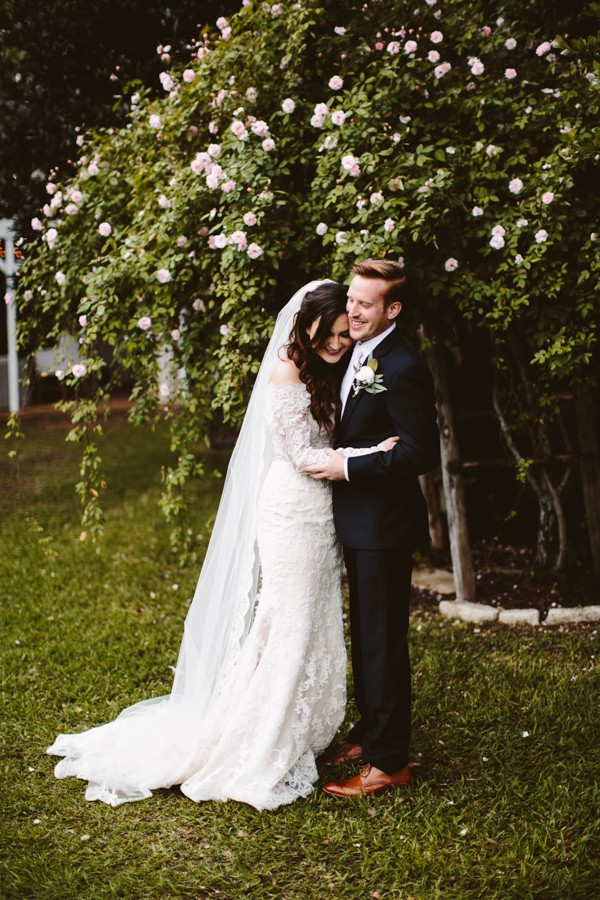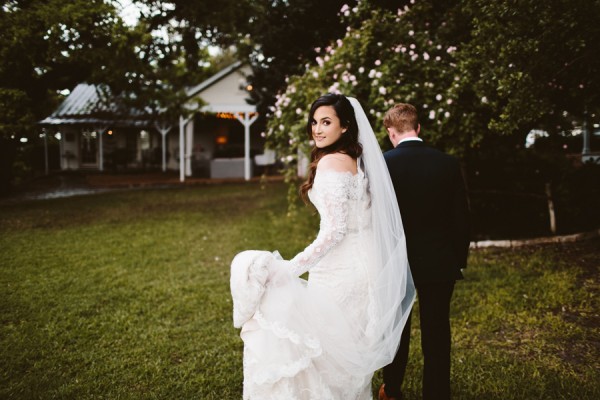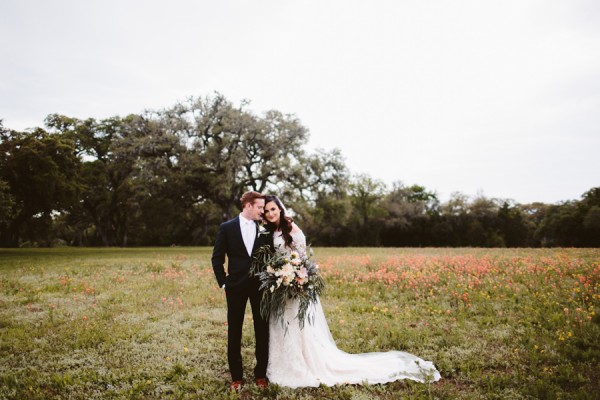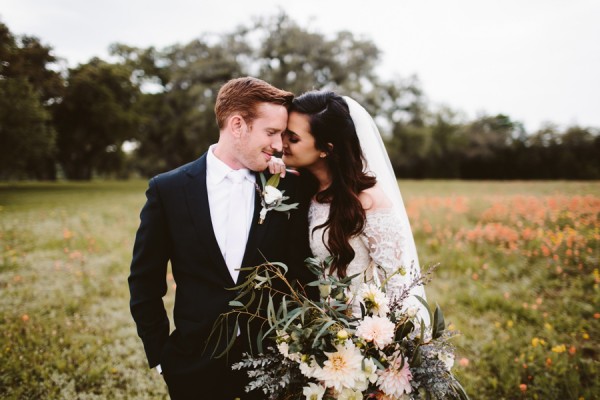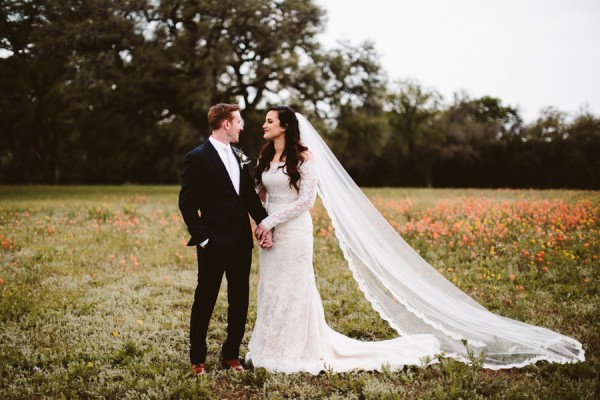 The most memorable part of the day for us has to be just the joy that everyone had and being able to share that day with the people who made us who we are. It is truly a gift to have all the people you love be so joyful for your union.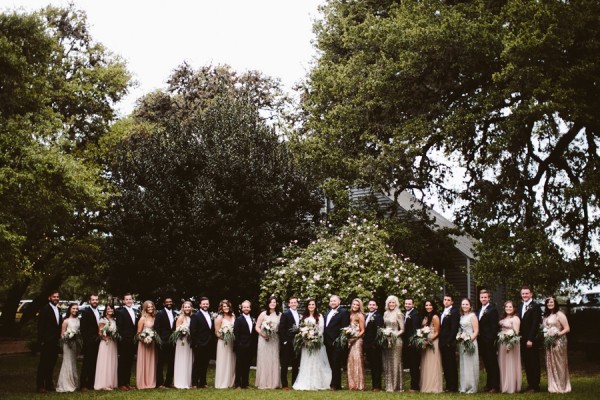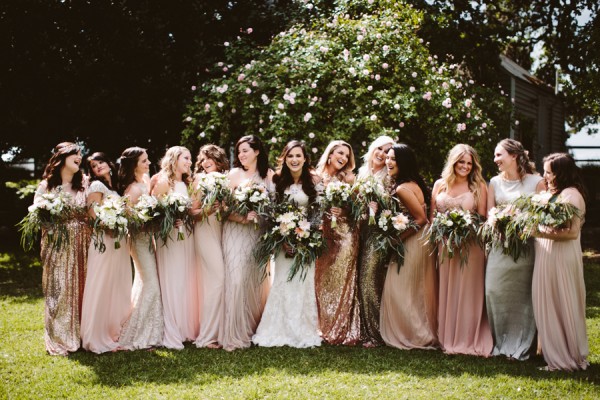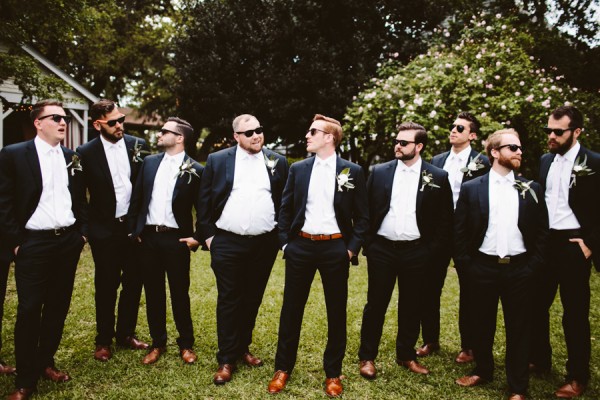 I like to tell people that Round Top is magical, but that's because it is. Time seems to stop in that small, quaint town. Everyone truly cared that we had the best possible environment for our wedding.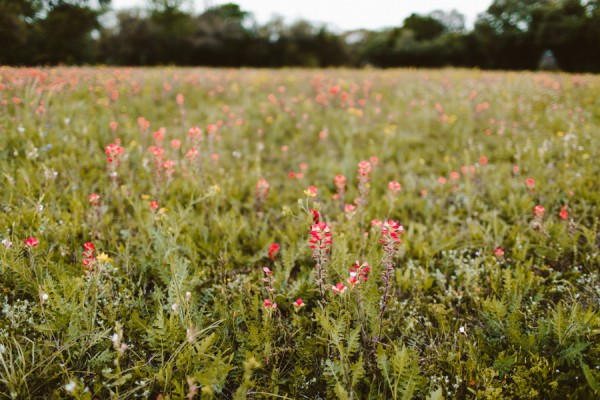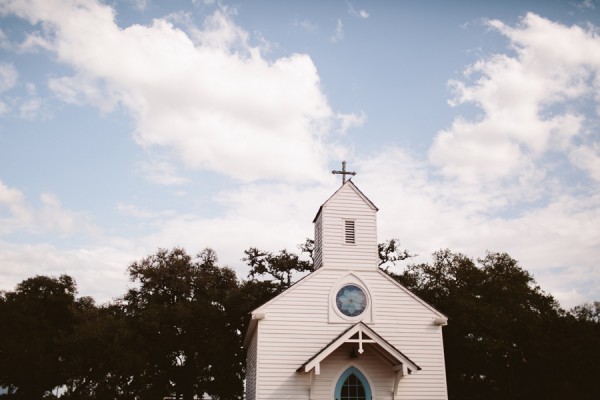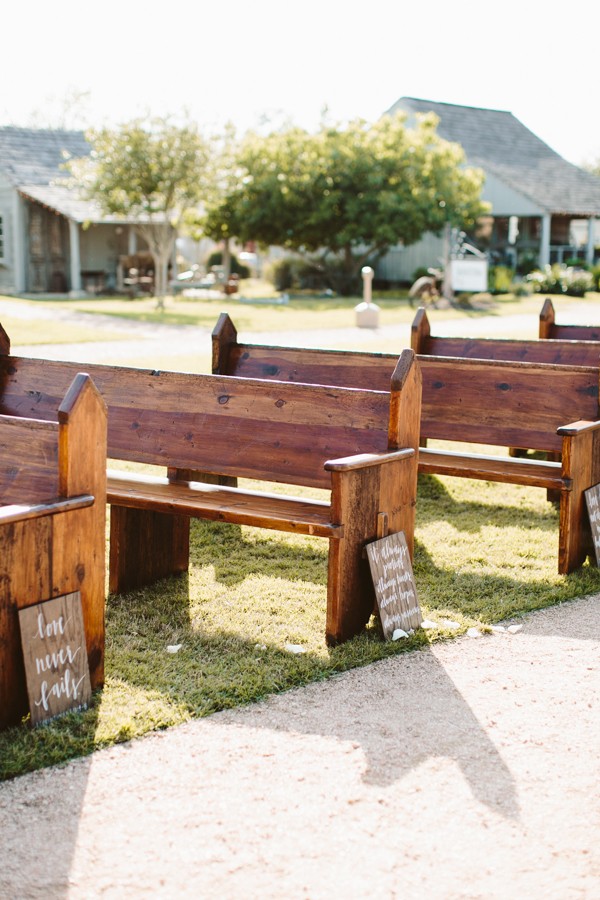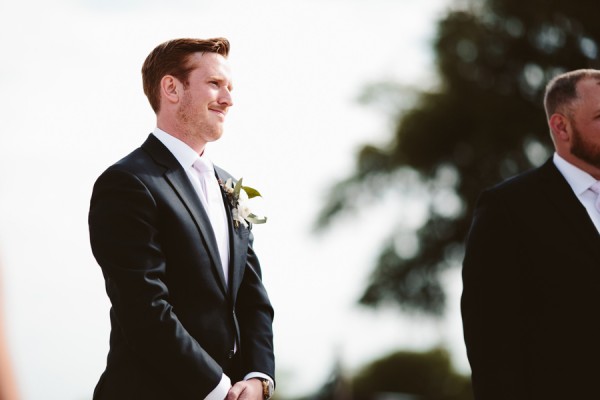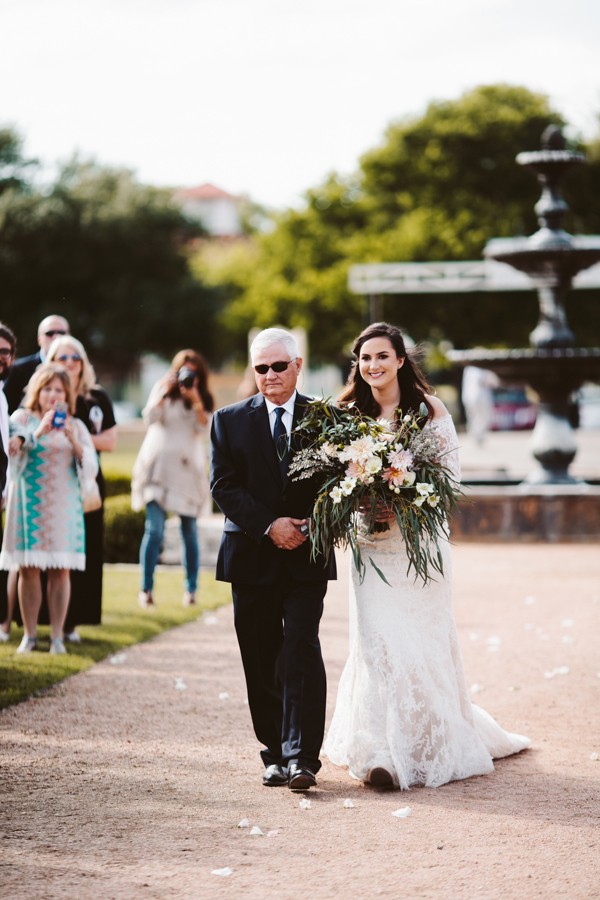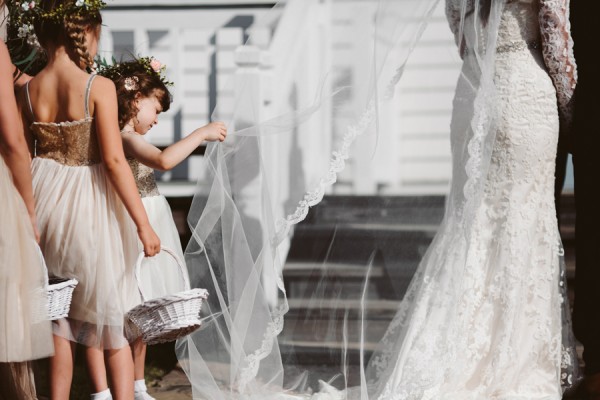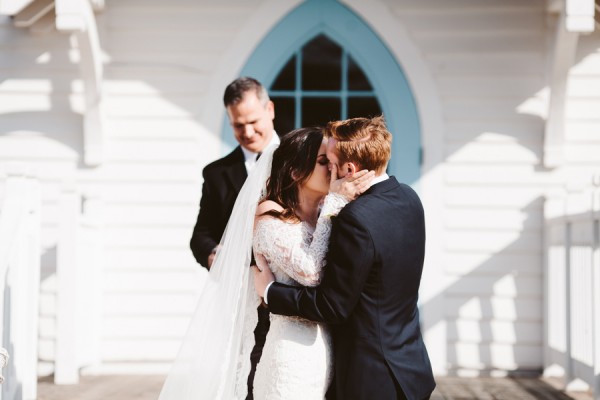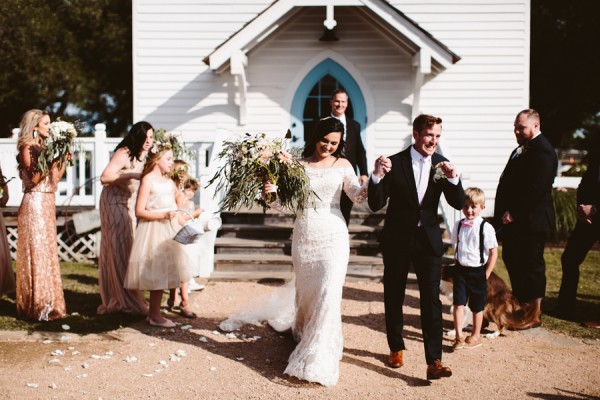 My mom made all of the flower crowns for the flower girls and the flower collar for our dog, Javier. There were so many little details that were hard work at the time, but seeing them all come together on that day made them that much more special. It also encouraged me to start my own event planning and calligraphy business in the midst of it all, so it was the gift that keeps giving.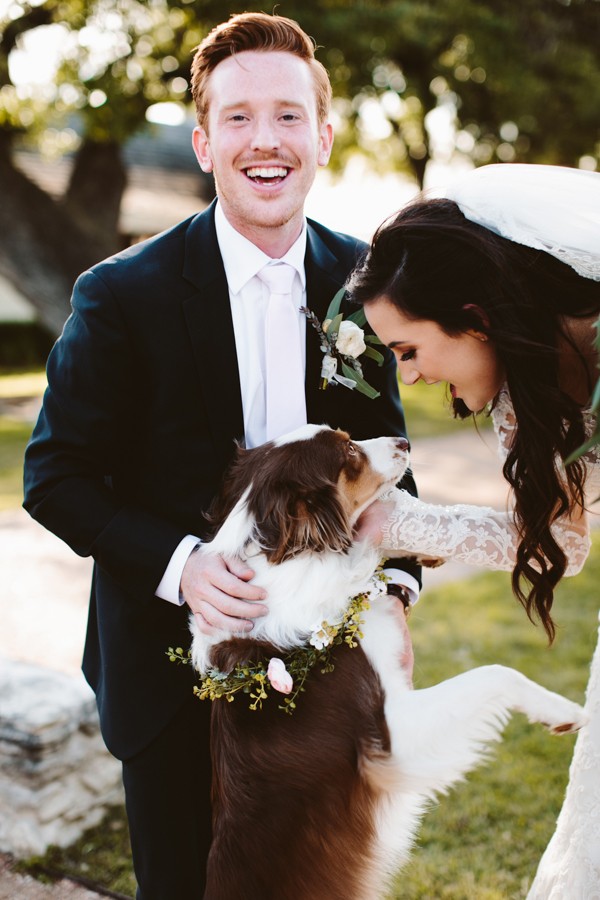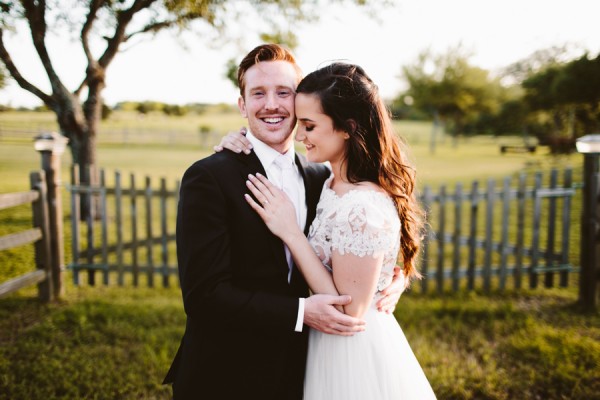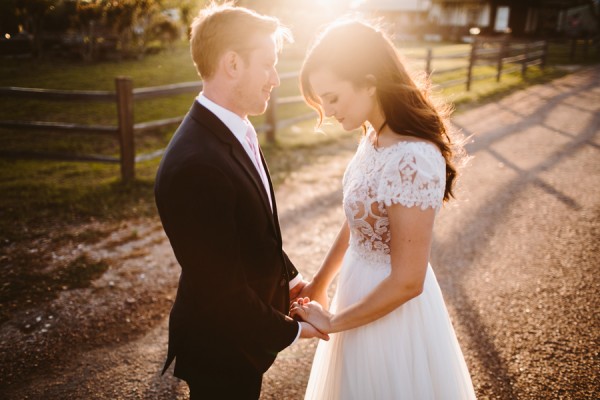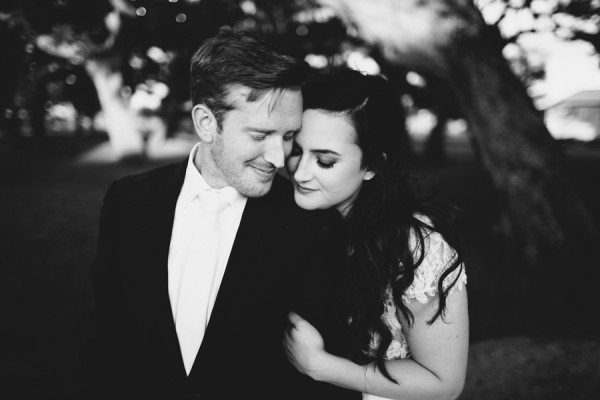 Almost everything you saw in the wedding was DIY. Weddings can be extremely overwhelming and costly, and being the perfectionist that I am, I wanted to make sure that my dreams and visions were becoming a reality without spending a fortune. Carl and I made all of our own Save the Dates and Invitations. I did all of the calligraphy on the signs that you see throughout the wedding.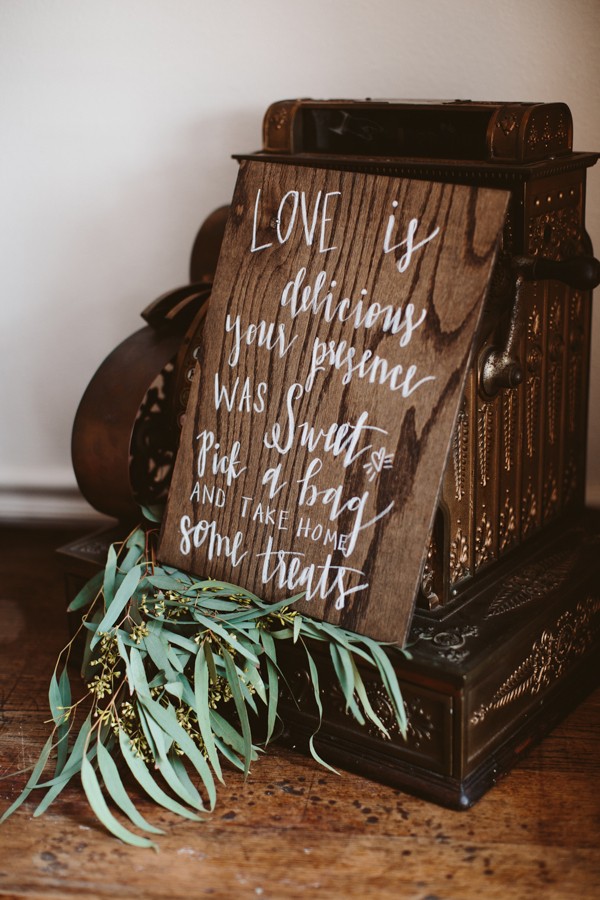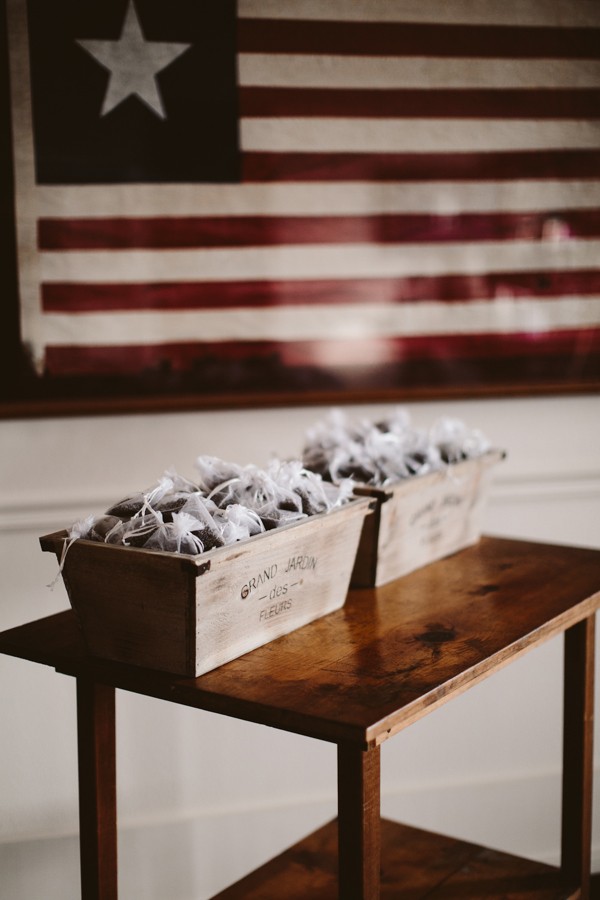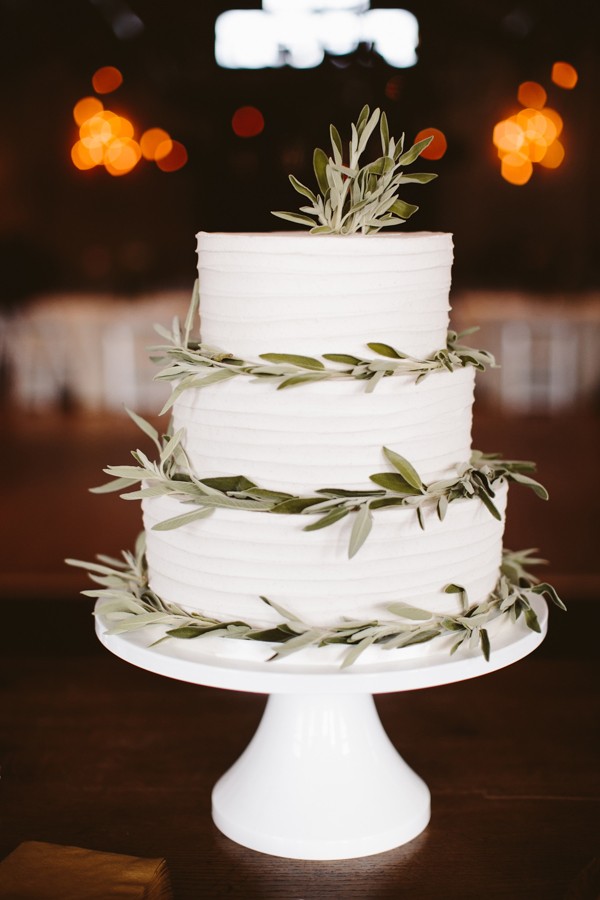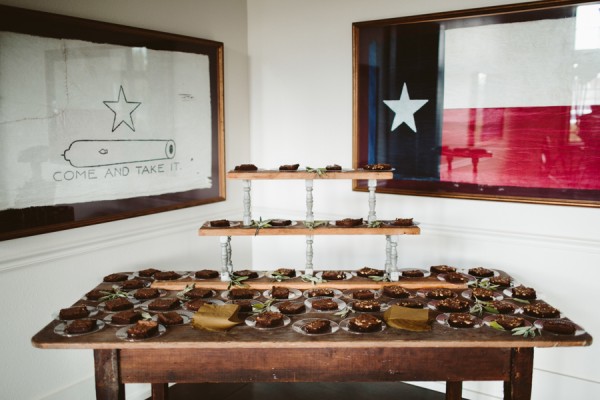 Our advice: Don't take it too seriously. Take time to dance to your record player in the middle of the living room and eat that slice of pizza that you want so badly. At the end of the day you get to marry your best friend, and that is the most important part. Everything else will fall into place.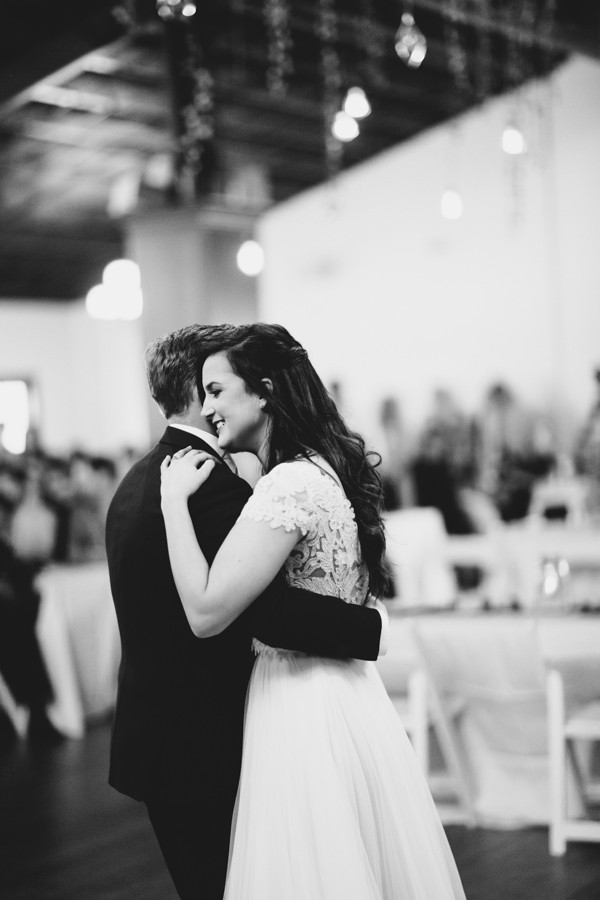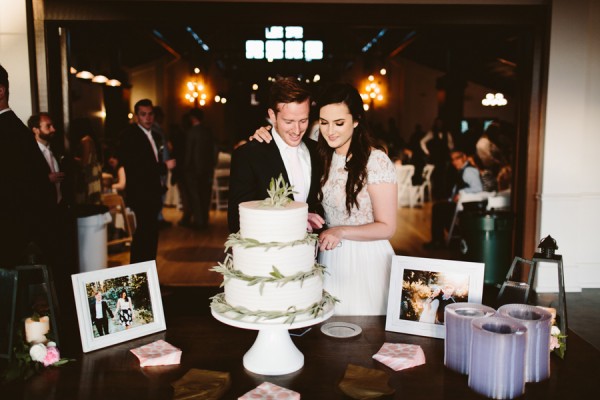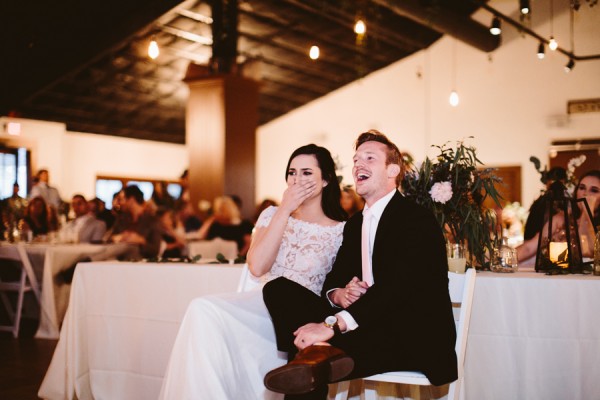 There was definitely a tangible sense of love, laughter, and joy throughout the entire day. Carl and I walked away from the wedding with such peace and happiness about how it all turned out. It truly was better than we had planned or could have imagined.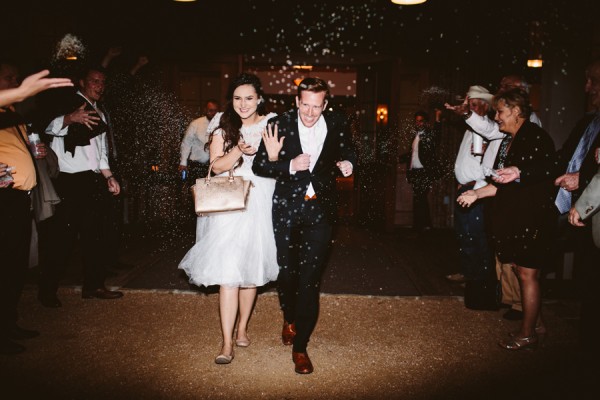 Congratulations to Neva and Carl, and a big thanks to Allison Harp for sending this gorgeous wedding to Junebug! Love this wedding's small town Texan vibes? Then you've got to see this classic Texas wedding at Hoffman Haus in Fredericksburg!