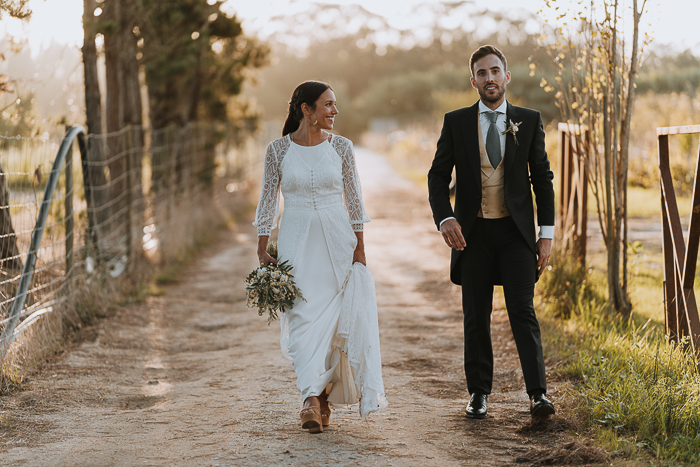 When it came time to plan their wedding, Sara and Victor knew they wanted a welcoming and sustainable experience for them and their guests. They did just that in a sunset greenhouse wedding at the Rio do Prado. The couple transformed the hotel into a warm, natural wedding venue complete with wildflowers and greenery arranged by Flower Love Wedding, luxe wood decor, and a deep green and yellow color palette.
So if being eco-friendly is important to you on your big day, keep scrolling. Because these photos–beautifully captured by Junebug member Mémorelle Wedding–are proof that you can be environmentally friendly and still throw the wedding of your dreams.
The Couple:
Sara and Victor
The Wedding:
Rio do Prado, Leiria, Portugal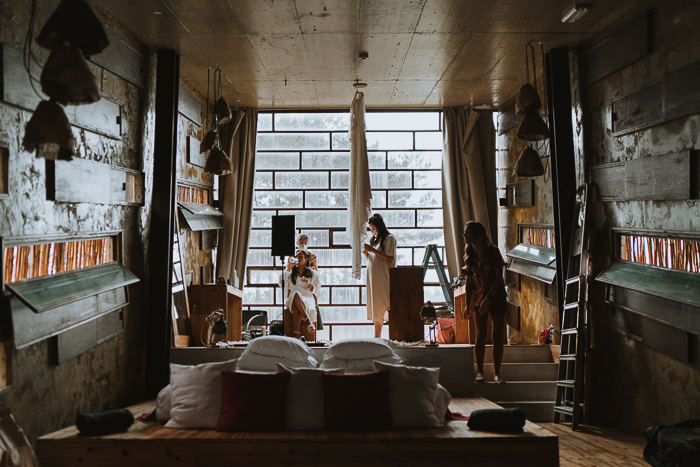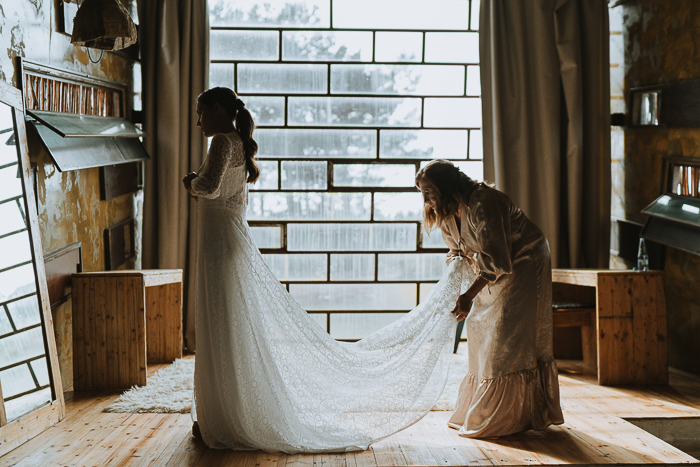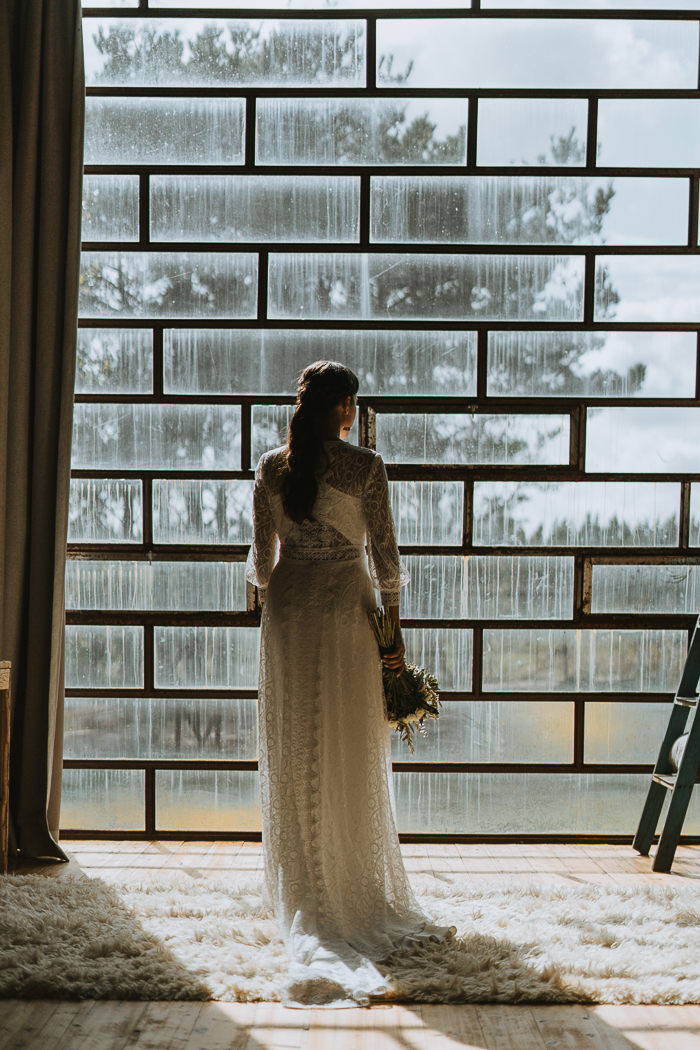 Why A Sunset Greenhouse Wedding At Rio do Prado
Victor is from Spain, so many guests were coming from there to Portugal. Because of this, we were looking for a place where guests could stay–and it couldn't be far from Lisbon. The minute we entered Rio do Prado, we fell in love. It's a hotel but not a conventional one. They built the furniture and the decor themselves. They are concerned about the environment, just like us. We felt like we belonged there.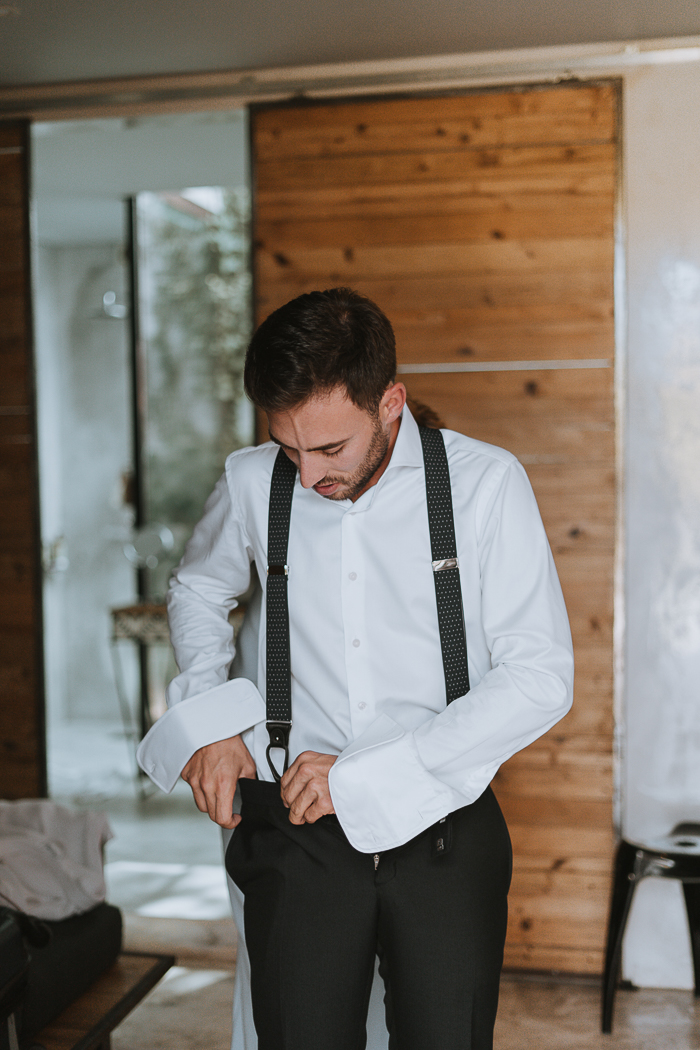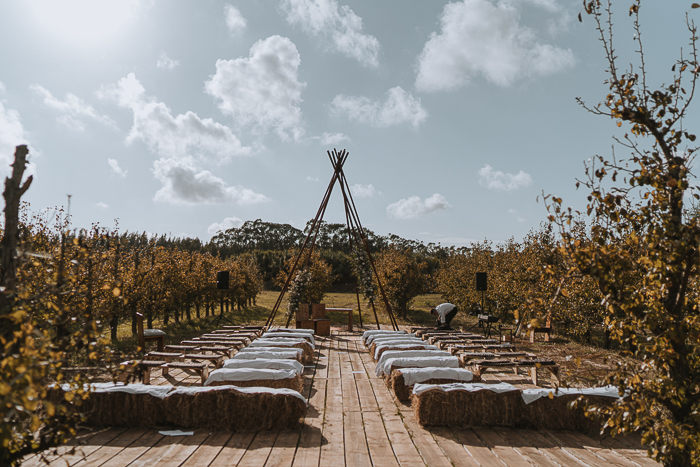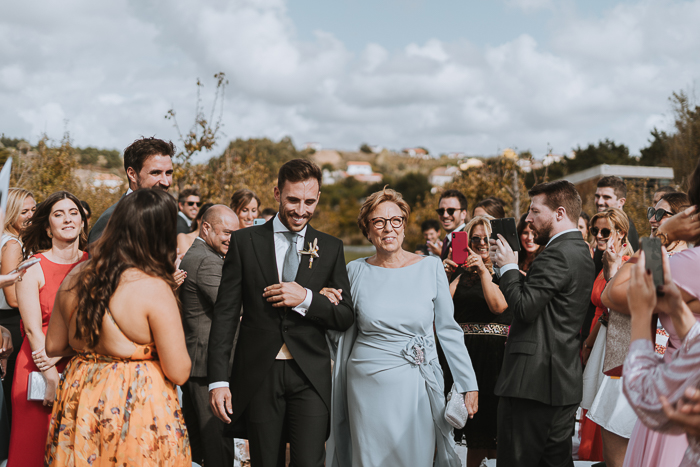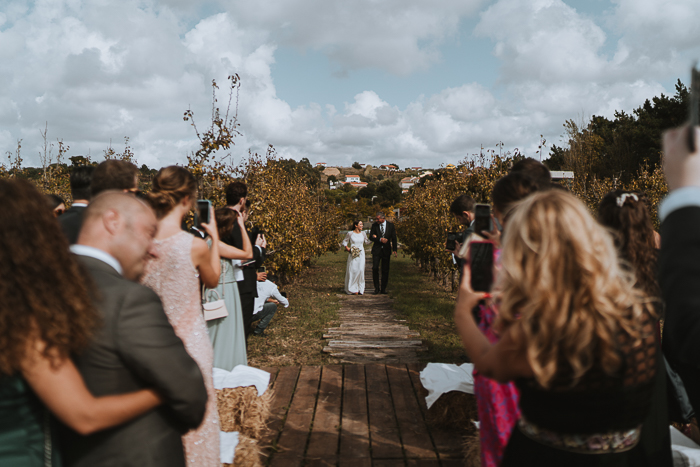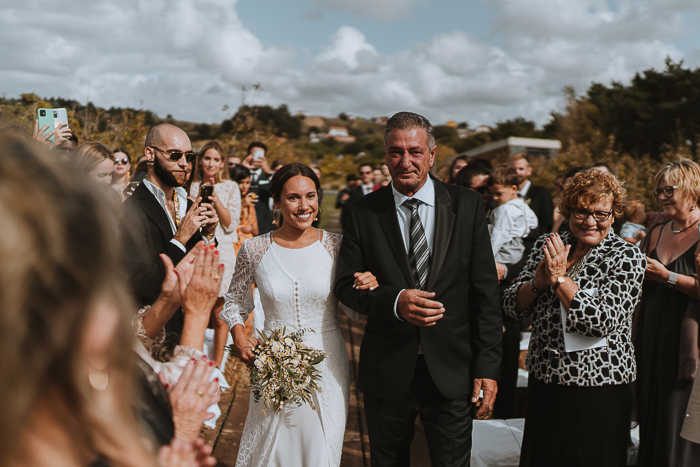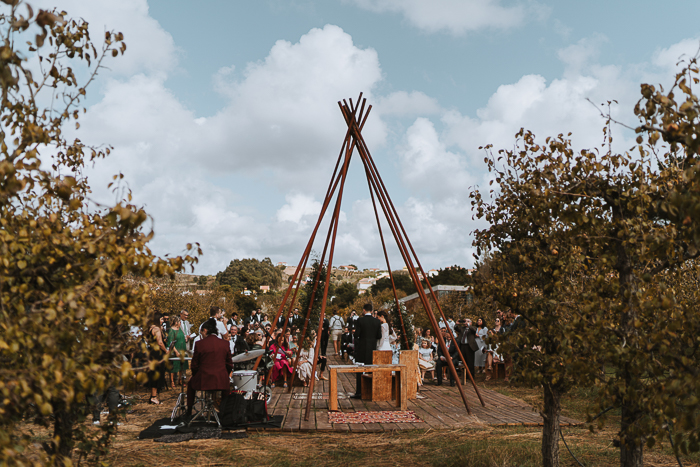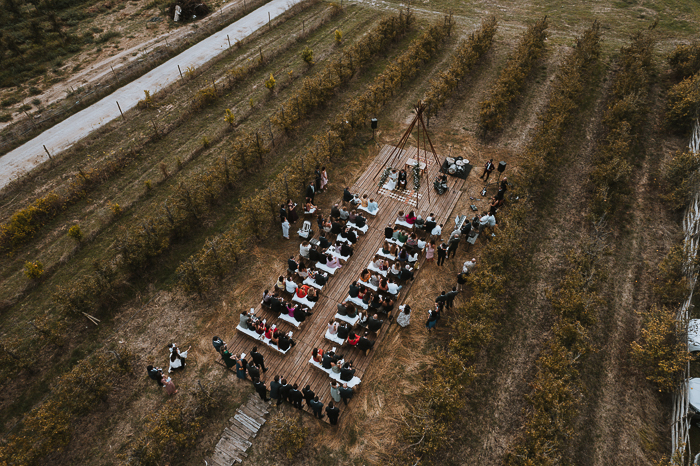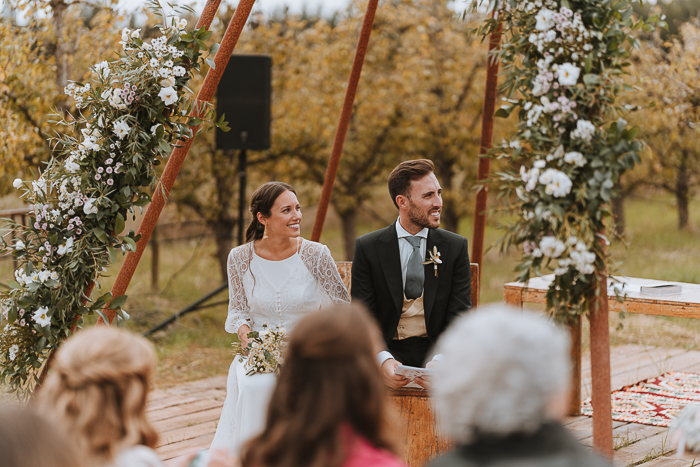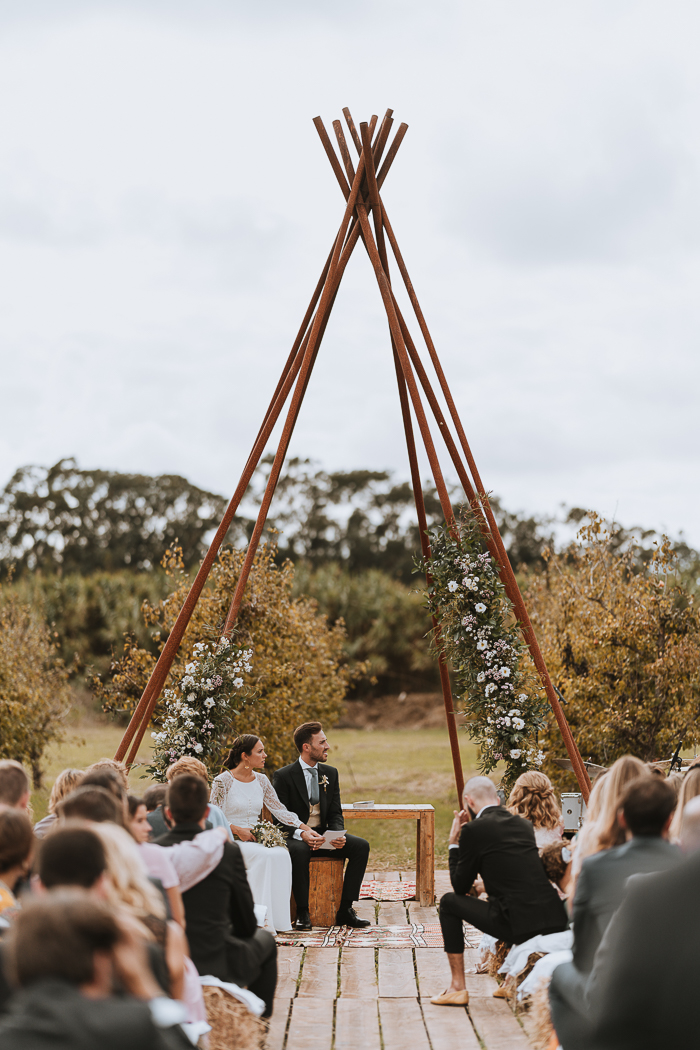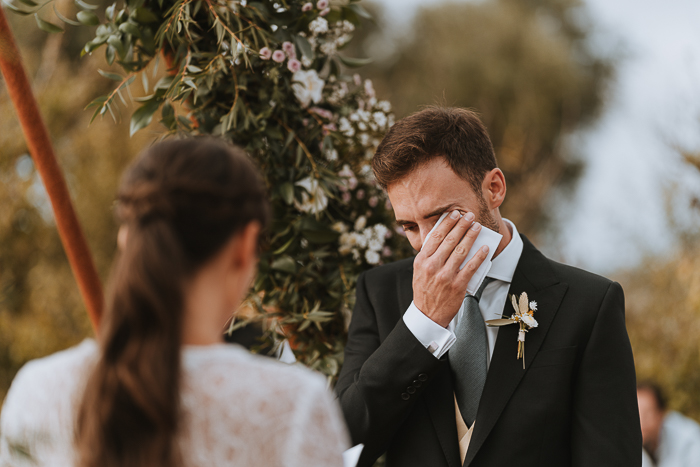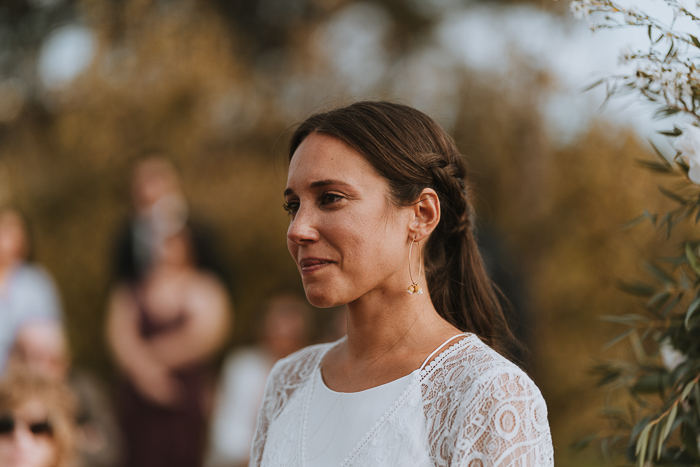 Highlights Of The Day
There were three highlights from the day for us–the ceremony, the moment we gave gifts to friends that helped us with the wedding (accompanied with the song Amigos Para Siempre by The Manolos), and Victor and his friends dancing for me.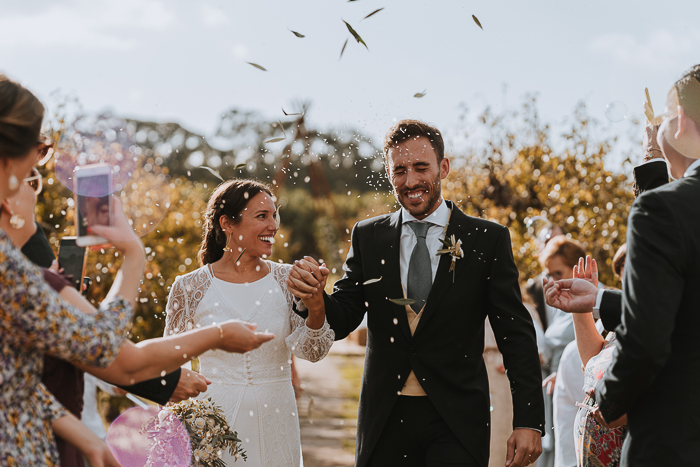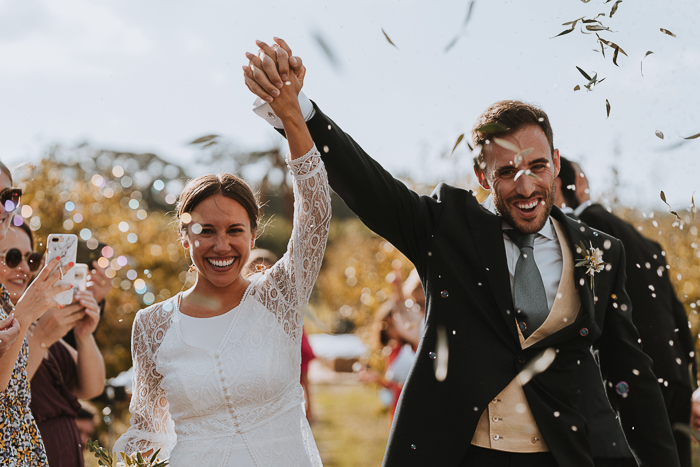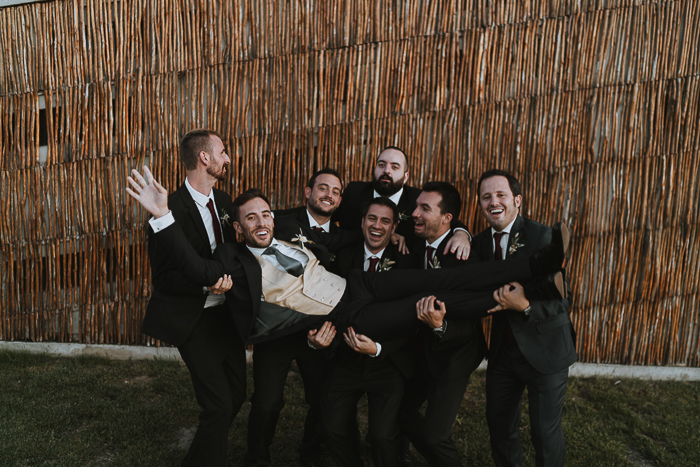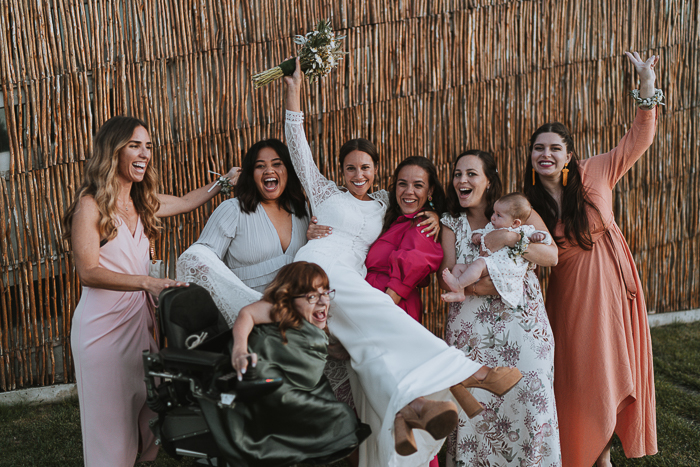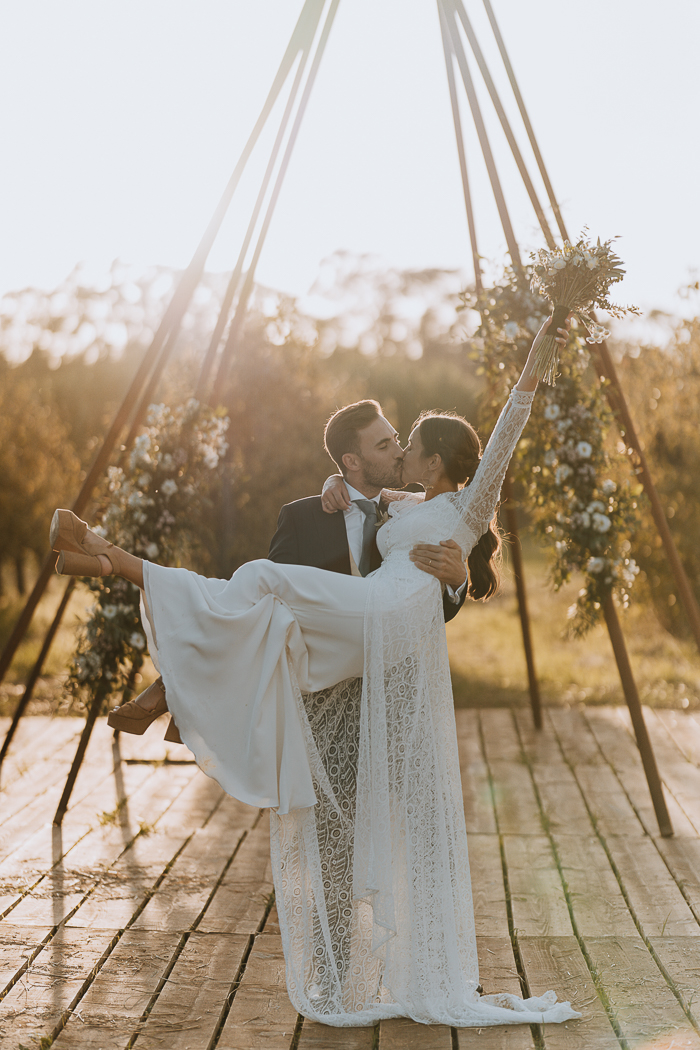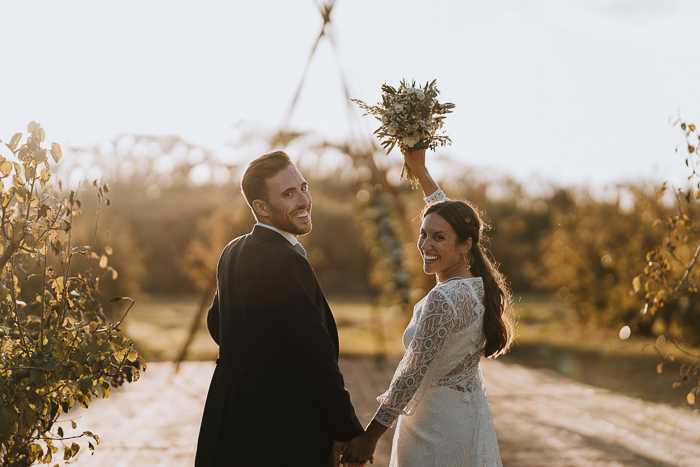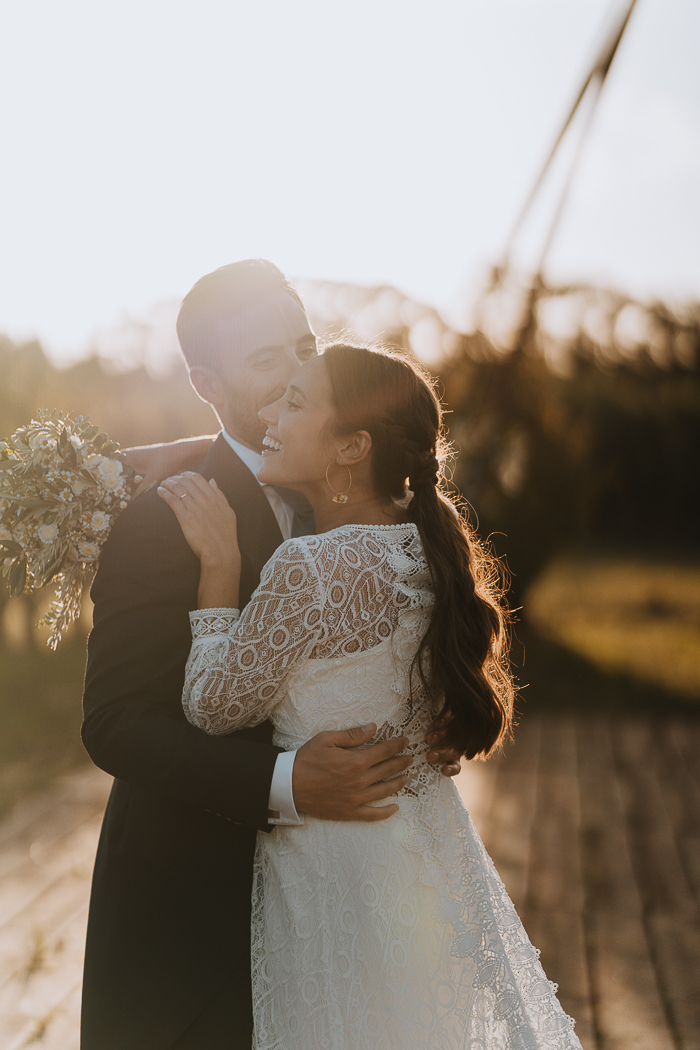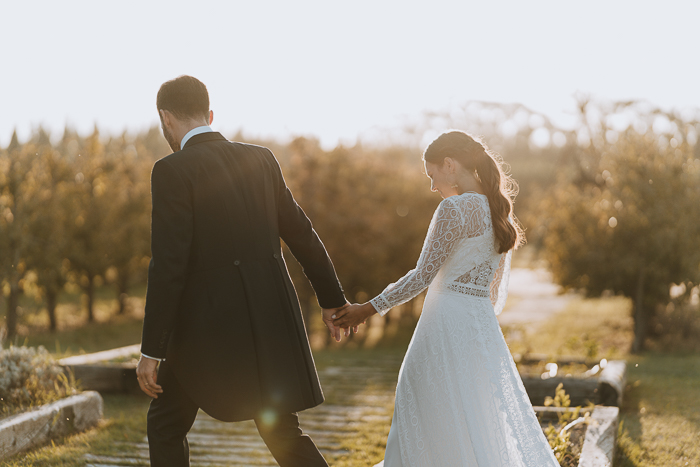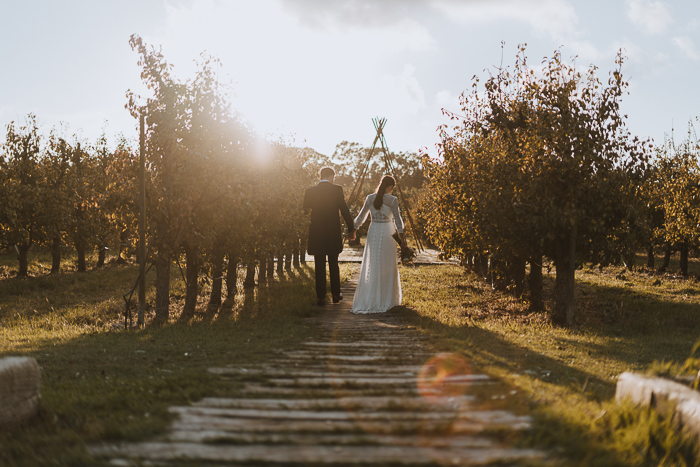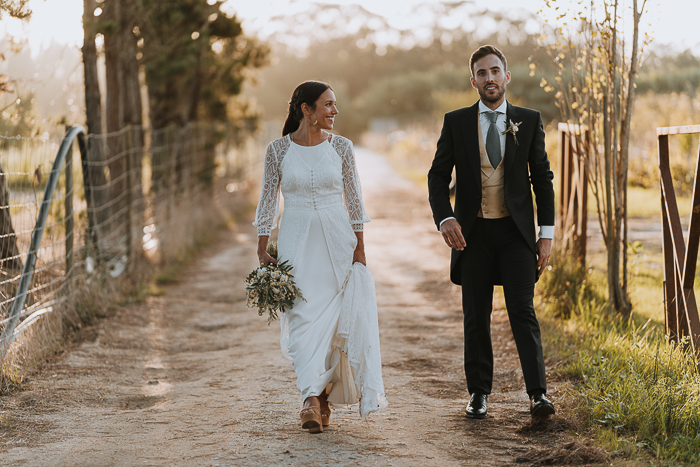 Working With Junebug Member Memorelle Wedding
Barbara and Tiago are friends of ours, so it was like hanging out with friends. Even if they weren't our friends, we would choose them again and again. We are in love with all the photos they captured. Mémorelle is for sure the best choice!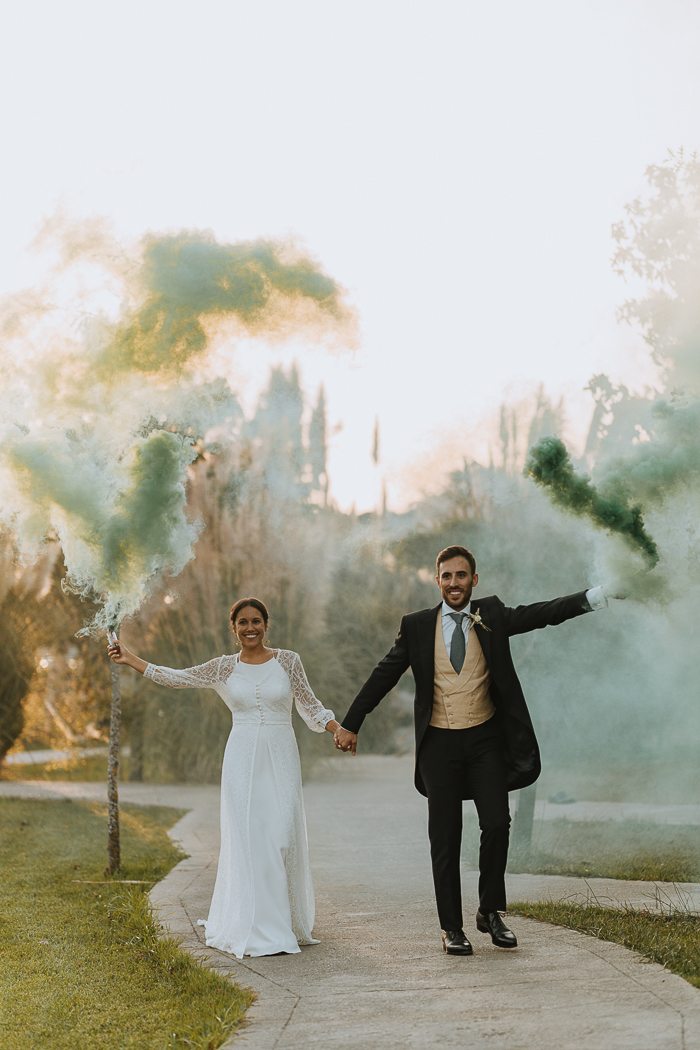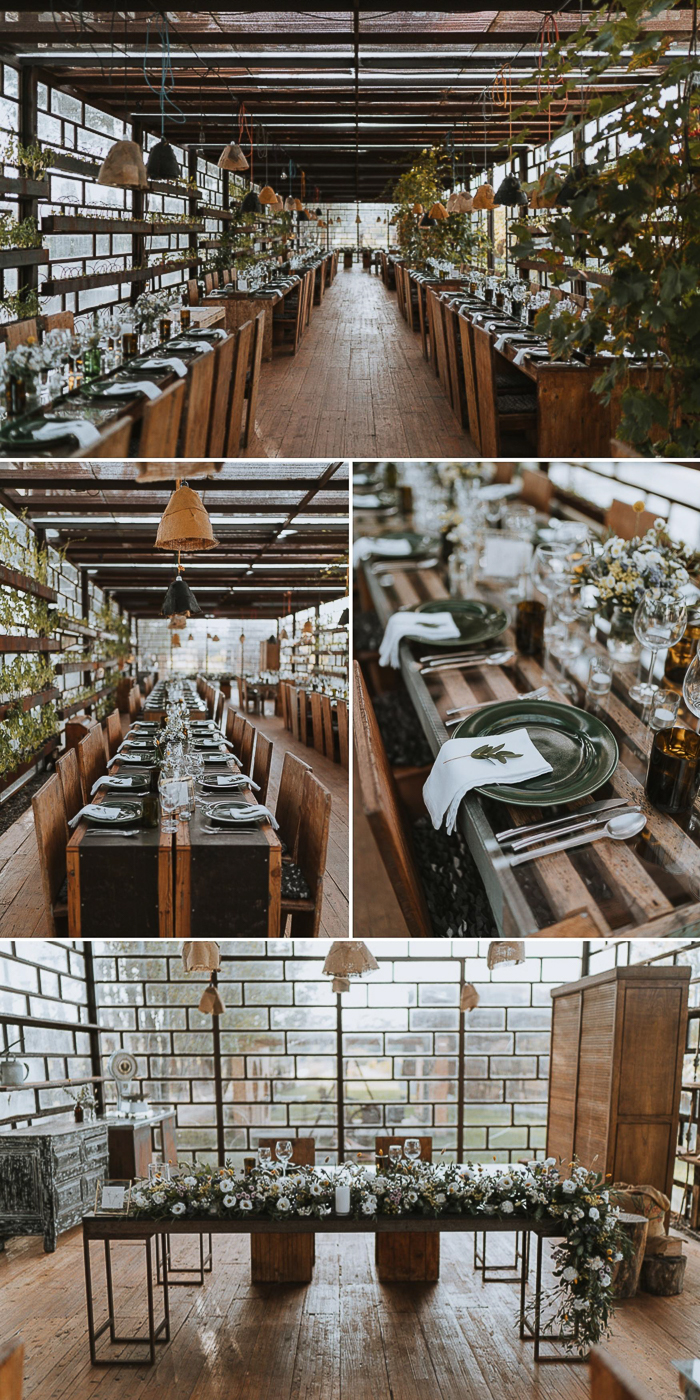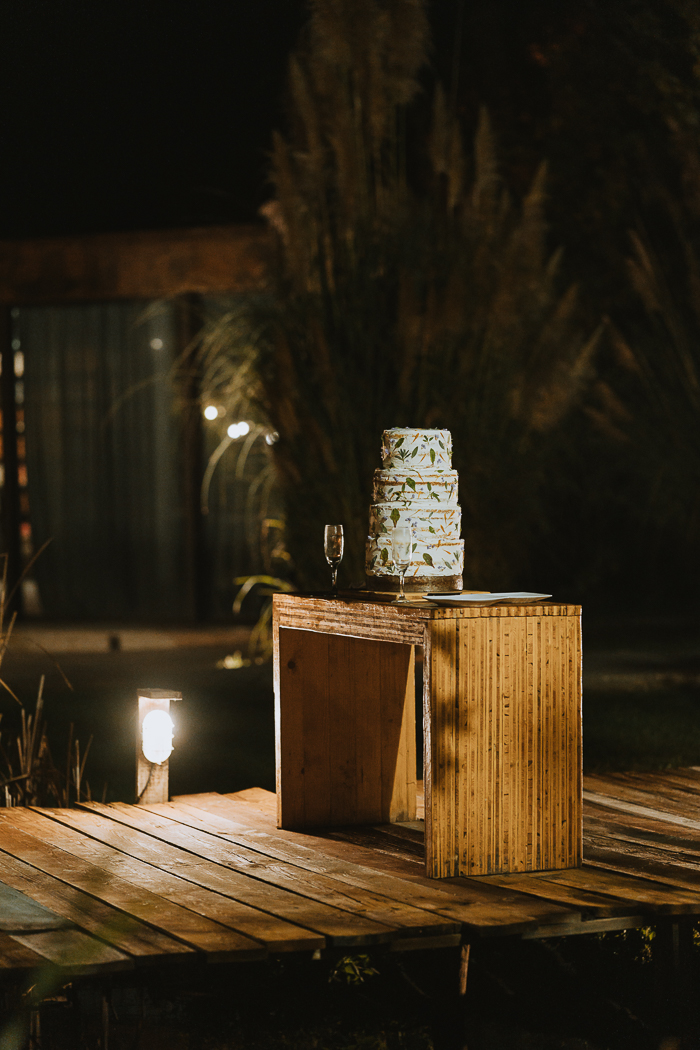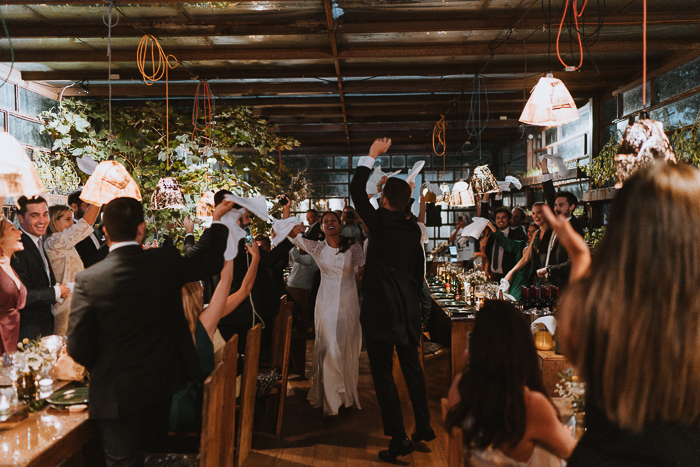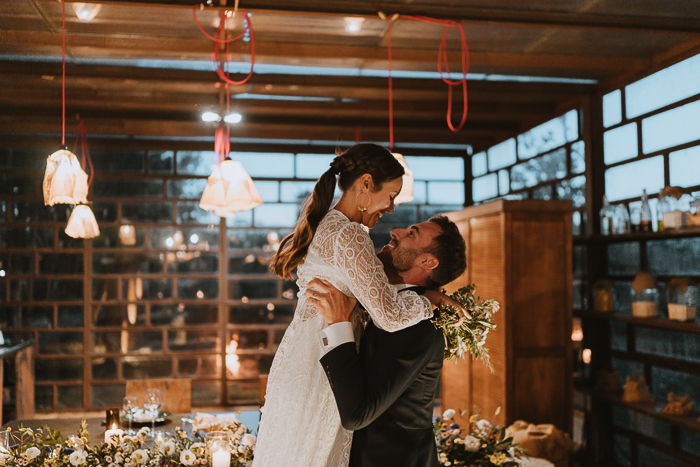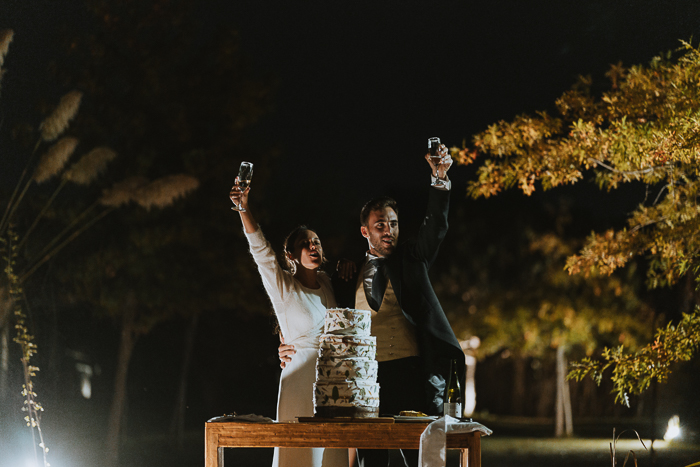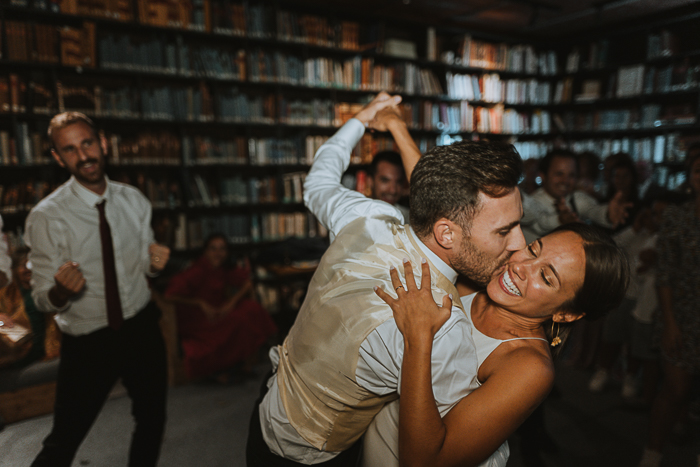 Congratulations again to Sara and Victor on their sunset greenhouse wedding! We're so thankful that Junebug member Mémorelle Wedding was there to capture every romantic detail of their day. To see more of their work, check out their profile in our directory of wedding photographers from around the globe. And don't forget to check out these small changes you can make to host your own environmentally-friendly wedding.