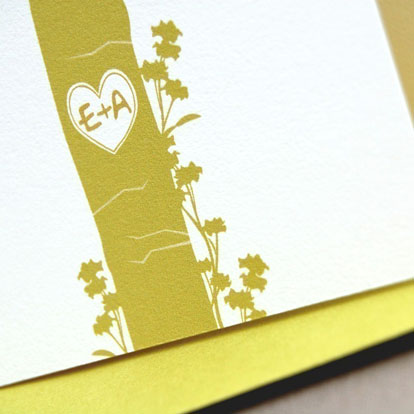 To celebrate your wedding, your friends and family will shower you with their good intentions. Theyll give you presents, throw parties in your honor, and share their time and talents with you. Be sure that youre doing your part in return by sending thoughtful thank you notes that come from the heart! Thank you notes are the last impression that guests will have of your wedding, so their importance cannot be overemphasized. To really give them a personal touch consider having custom cards printed with your new married name, your monogram, or your two first names together. I love these personalized note cards from Silhouette Blue on Etsy.com. I ordered some for my Mom and Nana as Christmas gifts, and the products, as well as the customer service, were outstanding. The cards are small, glossy and delicately designed, the perfect personal statement for a simple and meaningful thank you!

Here are a few handy tips to keep in mind as you start receiving all those fabulous gifts!
Send a handwritten thank-you note to each and every person who gives you something of value and be sure to mention the specific gift or contribution and why you appreciate it.
Dont worry if your handwriting is less than perfect. As long as its legible, its the effort that counts.
Try to send thank you notes out within 3 weeks of receiving your gift, and dont listen to people who say you have up to a year to reply. Three months should really be the maximum time allowed.
Keep an on-going gratitude list with your fiance and schedule time every couple of weeks to write and send out your thank you notes together. Make it a fun date night and set up special drinks, snacks, or favorite music to enjoy while you write.
For people who go the extra mile to show their support, look for thoughtful gifts and creative ways to say thanks. Bake some cookies or make dinner for a person who gave you nice things for your kitchen. Give a spa gift certificate to someone who did ton of set up or clean up during your event.
Resist the temptation to take your thank-you notes with you on your honeymoon. There will be time to send them when you get back!