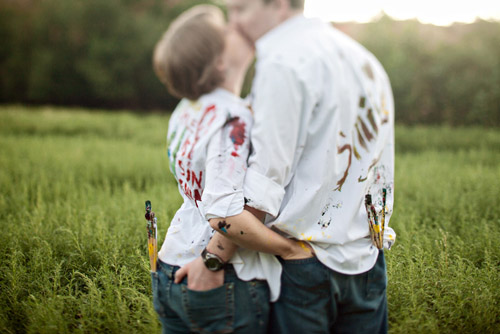 What's that saying? The couple that plays together, stays together? Well it sure looks to be the case with these super creative engagement photos of couple Zach and Katie by Colorado wedding photographer Zachary Girson of Zudio Photography. Zach, Katie and Zachary headed out to Red Rock Canyon State Park to paint their way through their engagement shoot, and ended up with some really sweet and playful images. Photographer Zack asked the couple to write one thing they loved about the other on his or her back, and neither would know what the other painted until they saw their finished photos. How adorable that it ended up being the same thing, and what a great way to approach an engagement shoot!


Thanks for sharing your photos with us Zach, Katie and Zack!
See more of this creative engagement shoot on the Zudio blog!