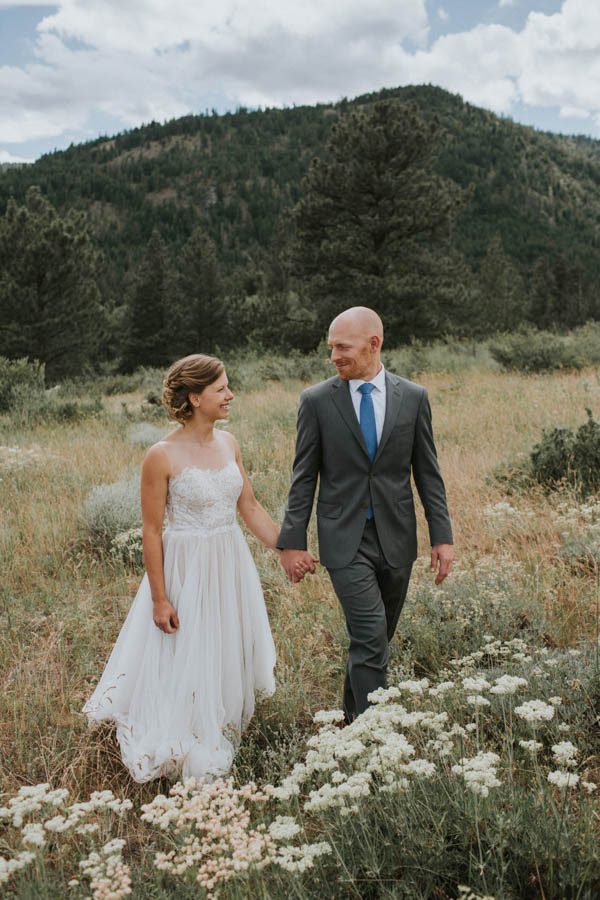 Wanting to treat their out-of-town guests to the best of Washington's beauty, Kim and Kevin held their ceremony overlooking the North Cascades. As if the epic landscape weren't enough, the crafty pair took their wedding decor into their own hands (literally!) by DIYing some showstopping elements. Because no mountain wedding is complete without a little adventure, the newlyweds hiked into the sunset, Hartman Outdoor Photography capturing every romantic moment!
The Couple:
Kim and Kevin
The Wedding:
Sun Mountain Lodge Winthrop, Washington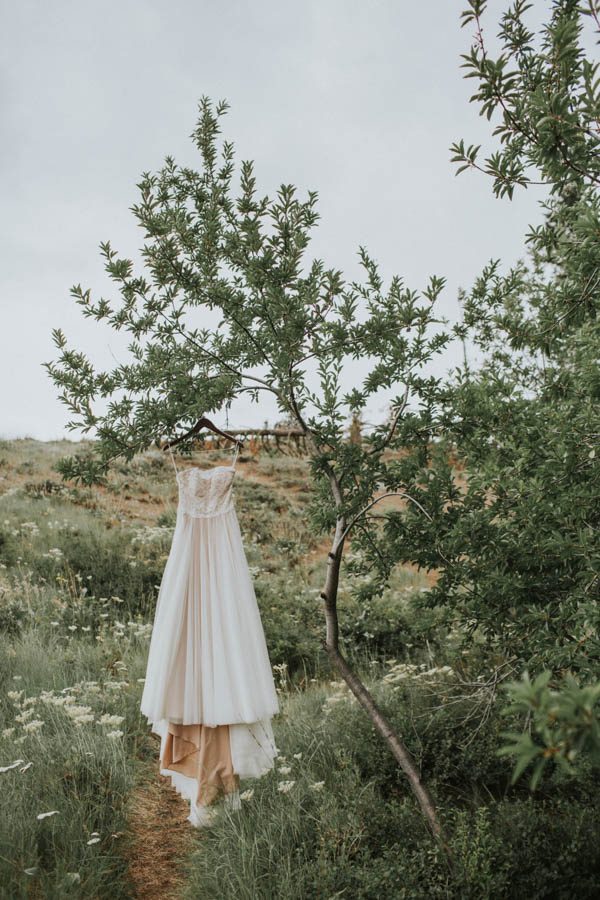 Most of our guests were coming from out of town, so we wanted to share a part of Washington we really loved with them. We also really wanted to find a location where we would be able to spend the weekend with our guests, instead of just the wedding! Sun Mountain was perfect because we rented out all the cabins by Patterson Lake. It made it so we had the whole area to ourselves with most of our guests. We hosted a BBQ there instead of a traditional rehearsal dinner, had a yoga instructor come teach yoga to about 50 of our guests the morning of the wedding, partied after the wedding and had brunch there the morning after!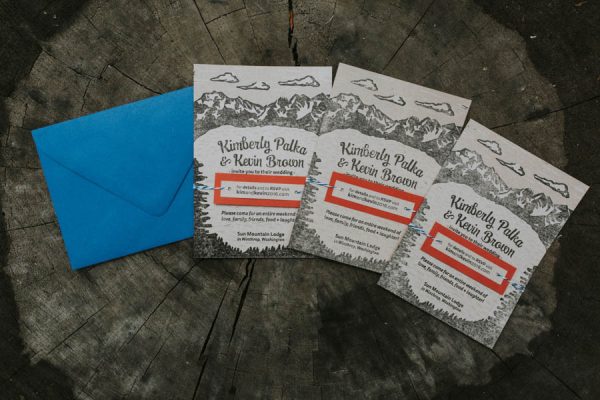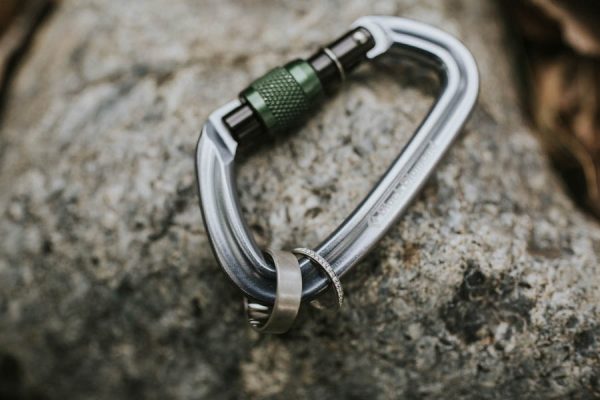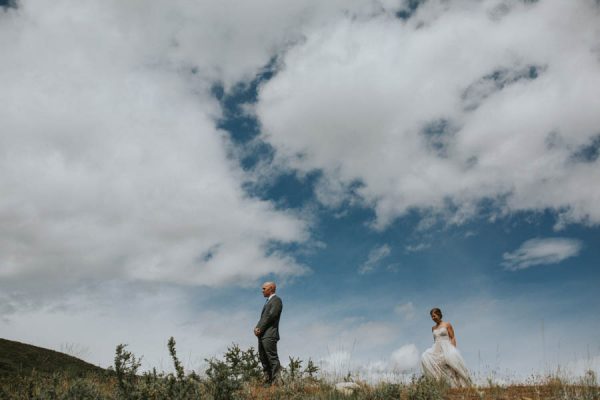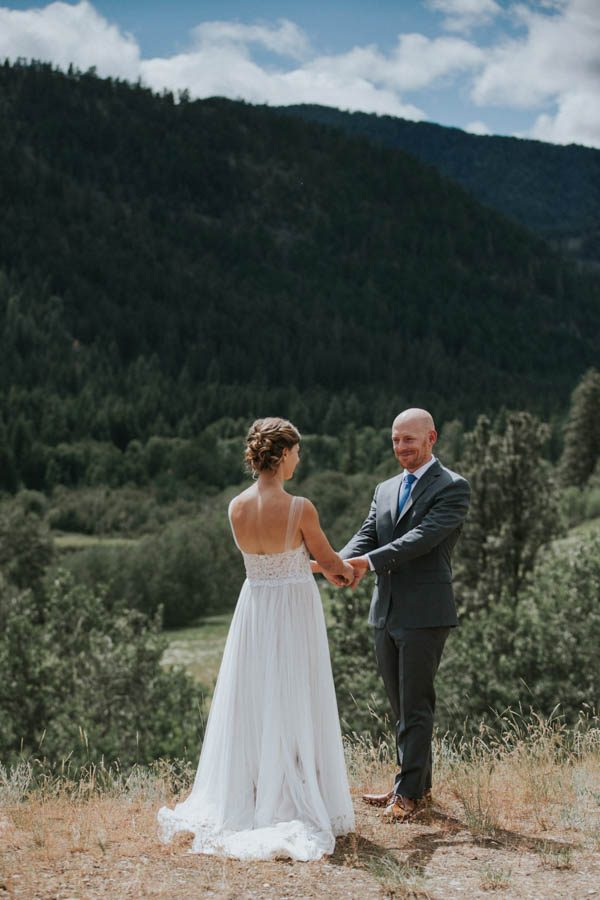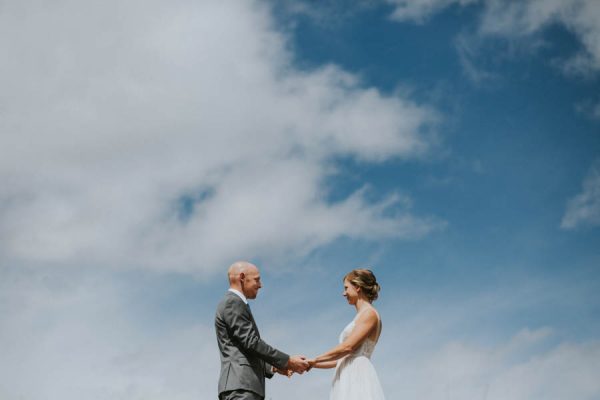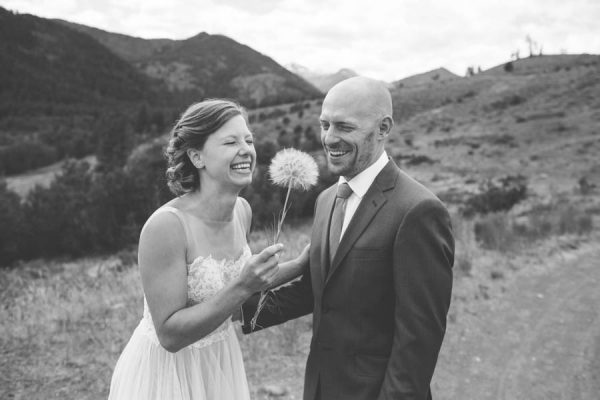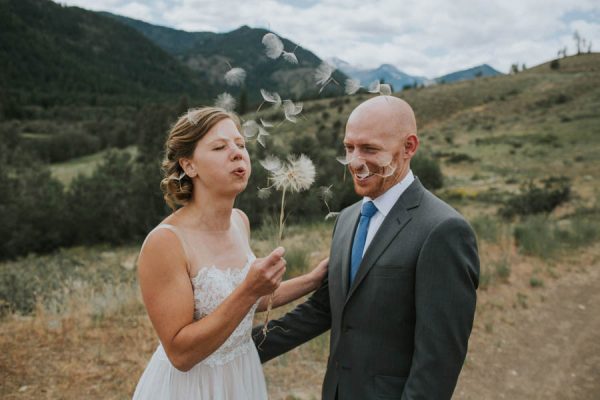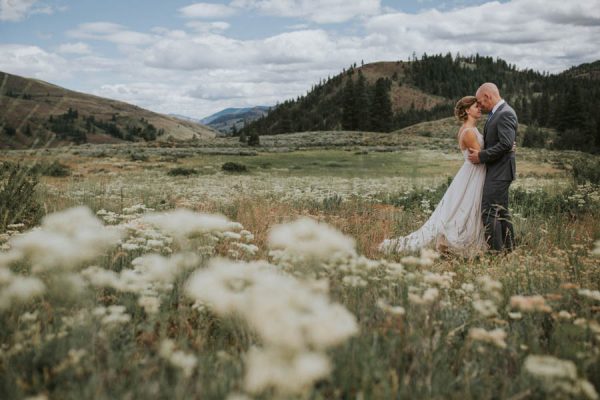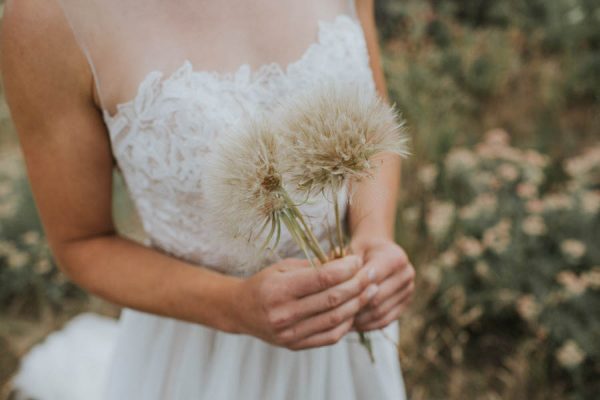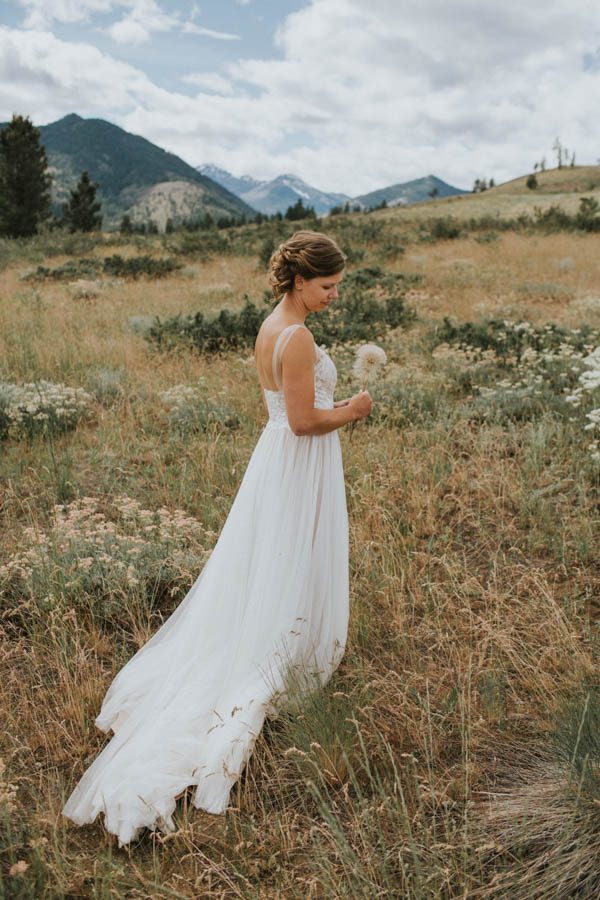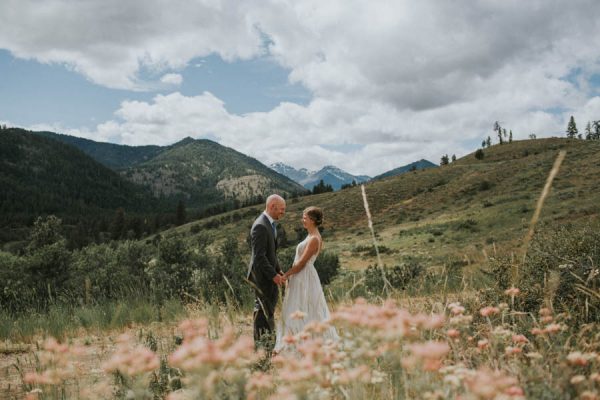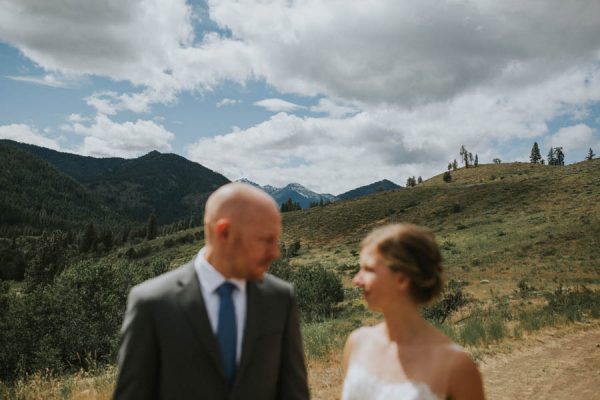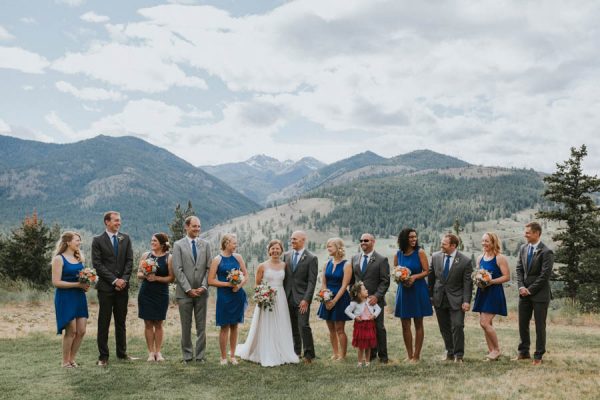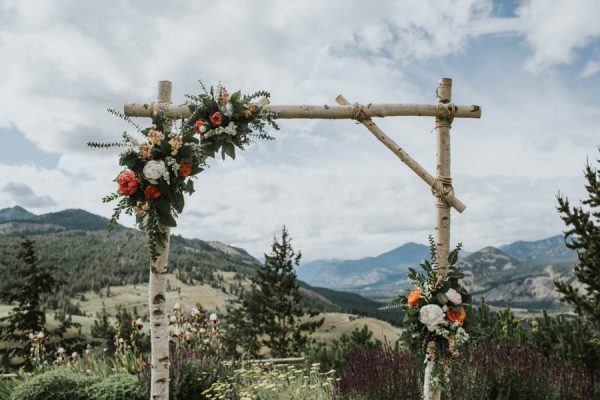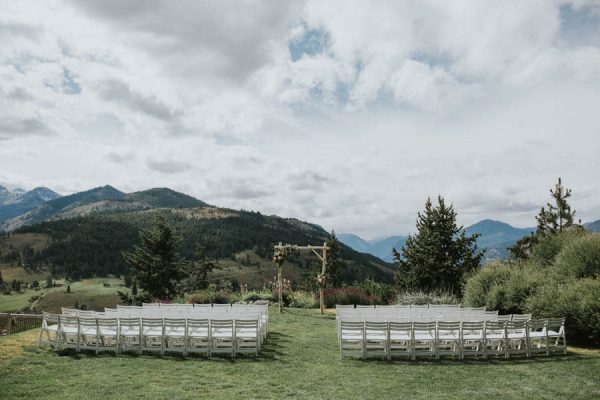 Kevin made the arbor for our ceremony out of birch poles. He cut, doweled and tied them together. We have it in our garden now!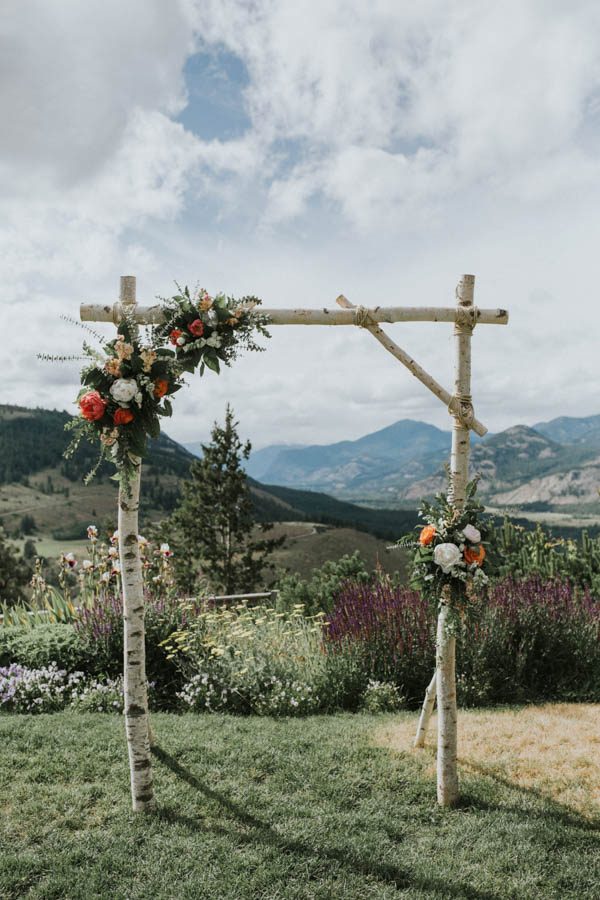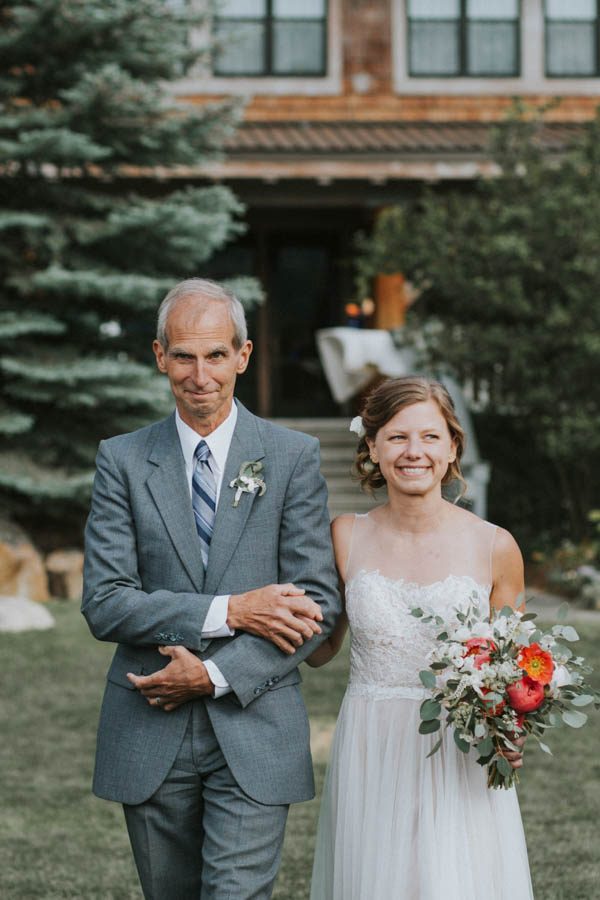 We agreed the most memorable part of the day was the ceremony. I stopped at the top of the steps before walking down the aisle with my Dad and just looked out towards the North Cascades, Kevin and our friends and family- all our favorite people gathered in one spot to celebrate with us! There was so much love! Kevin felt the same standing at the end of the aisle.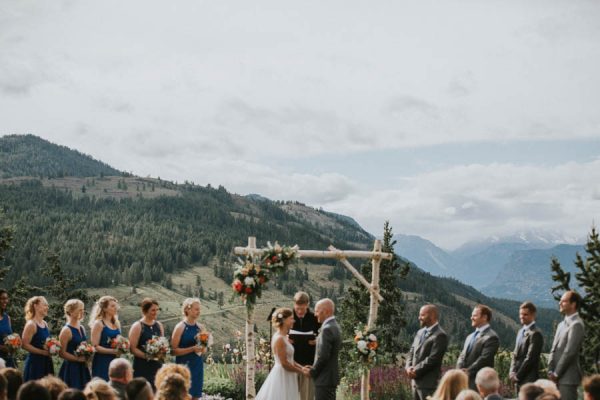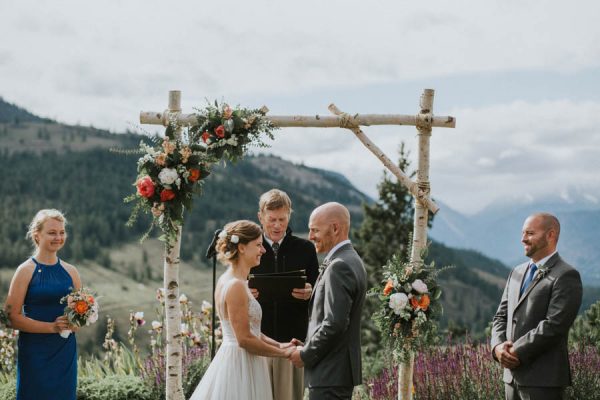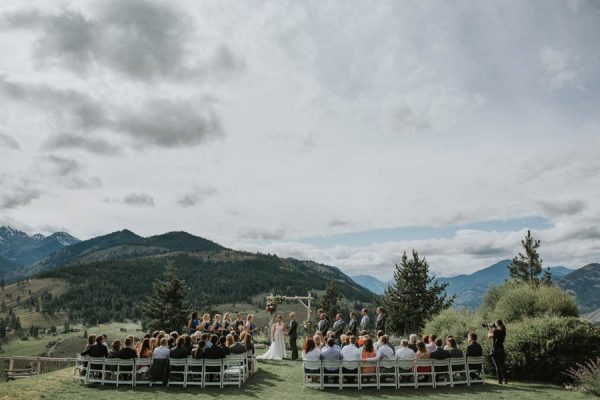 Geof Childs, our officiant, has a beautiful ceremony about marriage being an adventure! It fit Kevin and I so well, we only modified it a little and then added our own readings.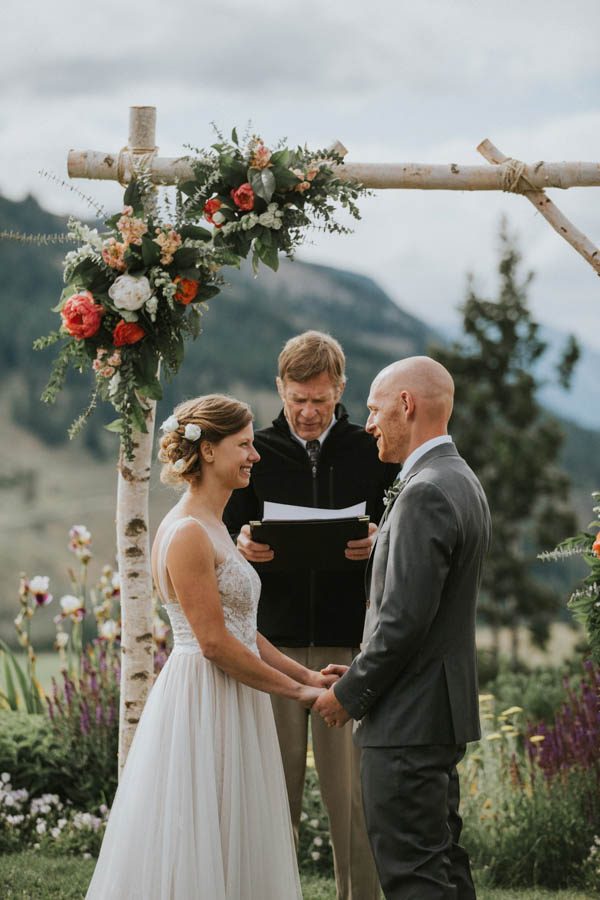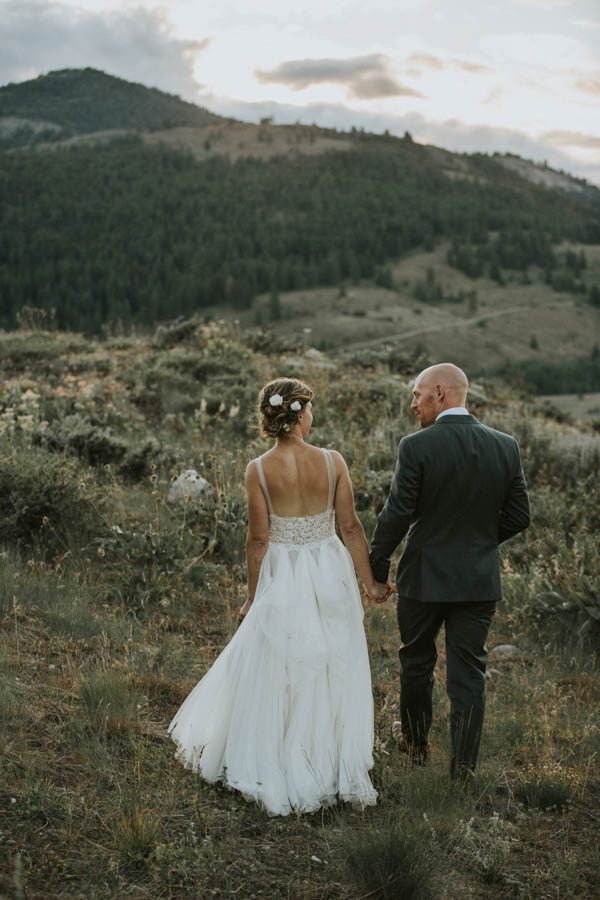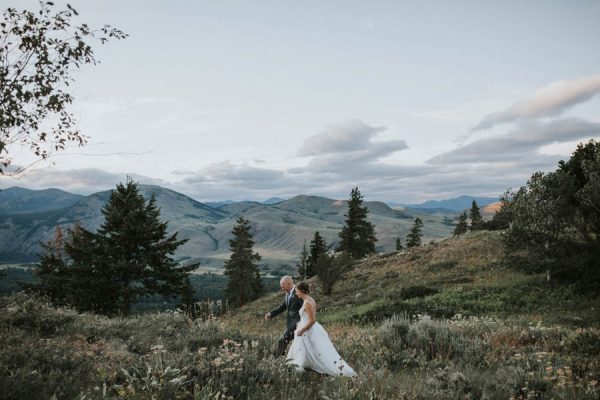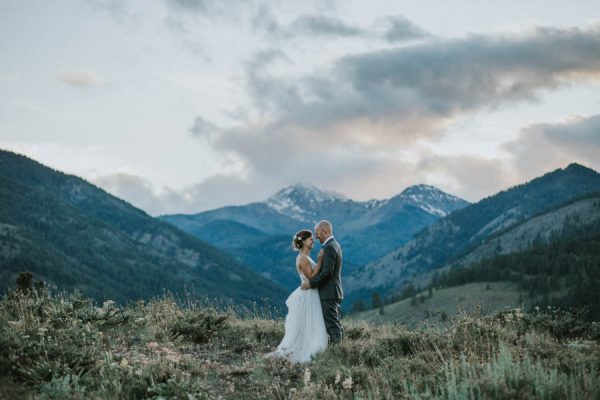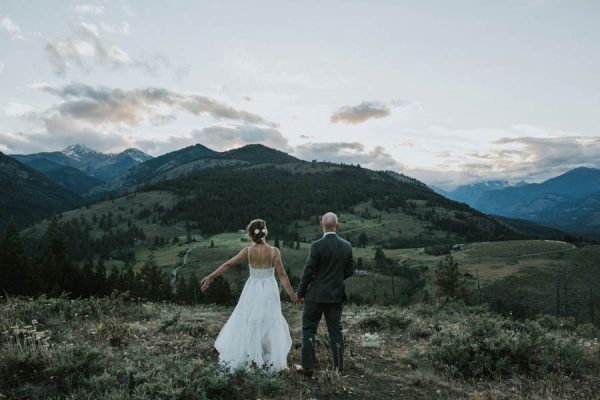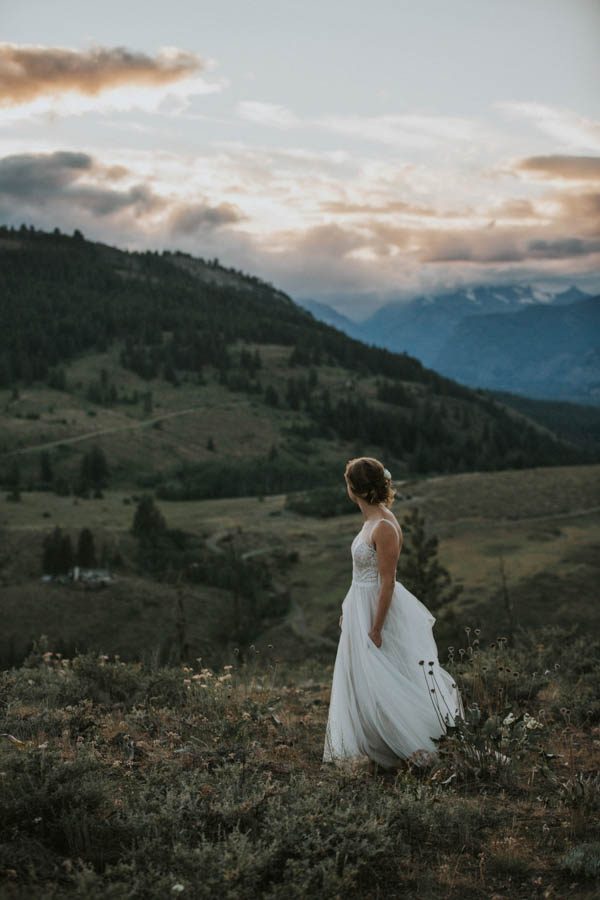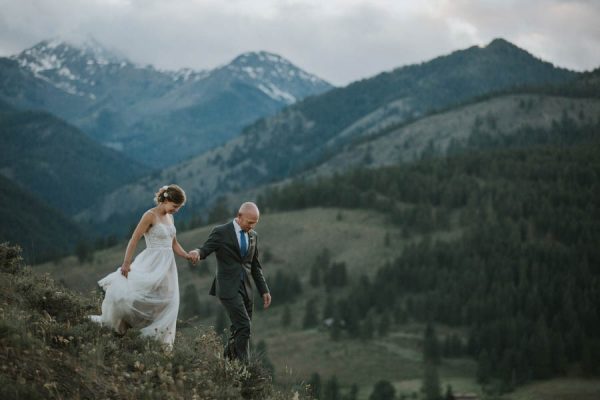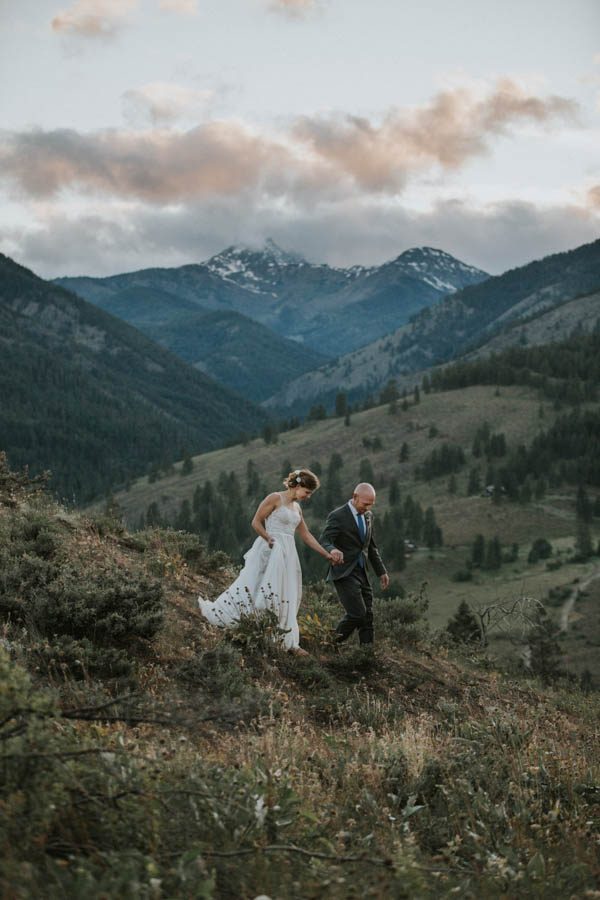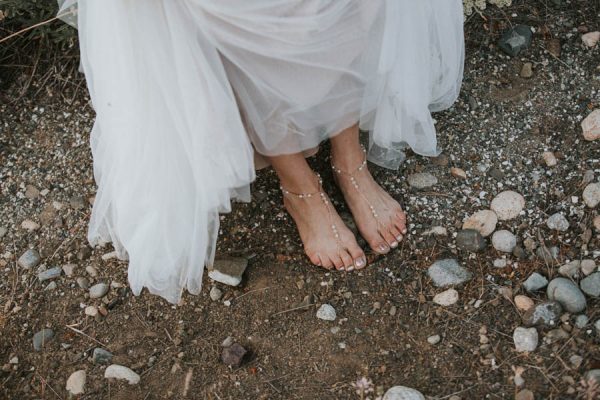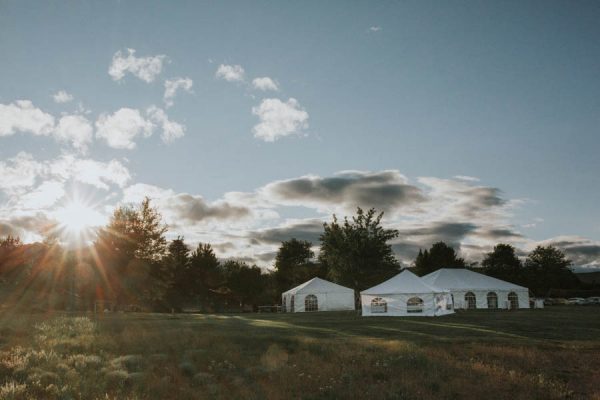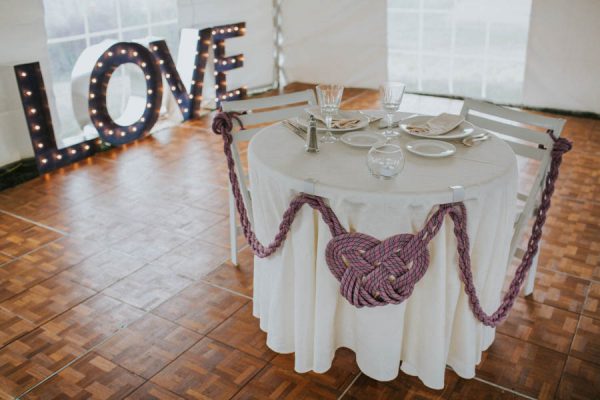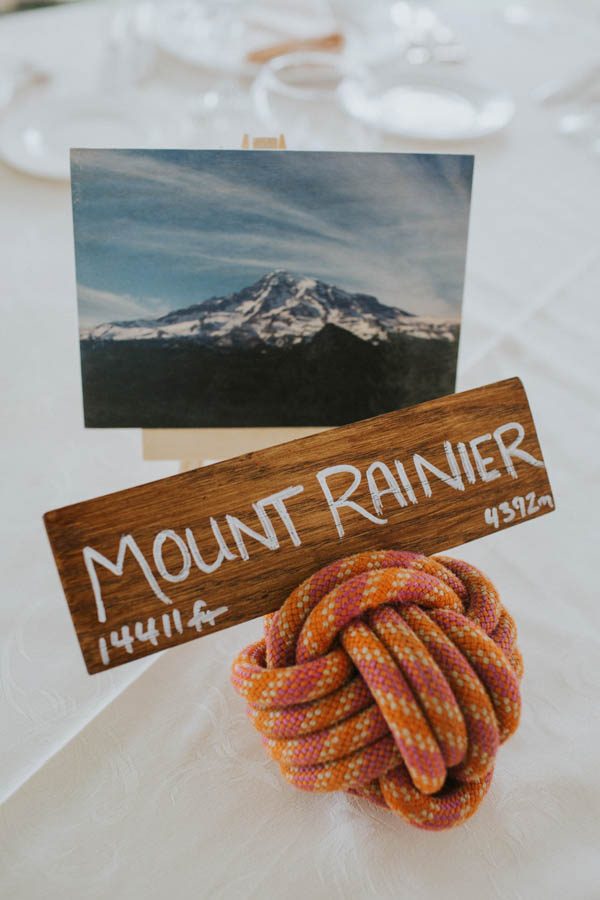 For the centerpieces, we used old climbing rope to tie monkey fist knots and then used those knots to hold wooden table names. We cut and stained wood for the table names, and painted the names of some of our favorite peaks we have climbed. Other DIY table decorations were photos of those climbs that we had printed on wood and cobalt blue vases that we gathered from Goodwill!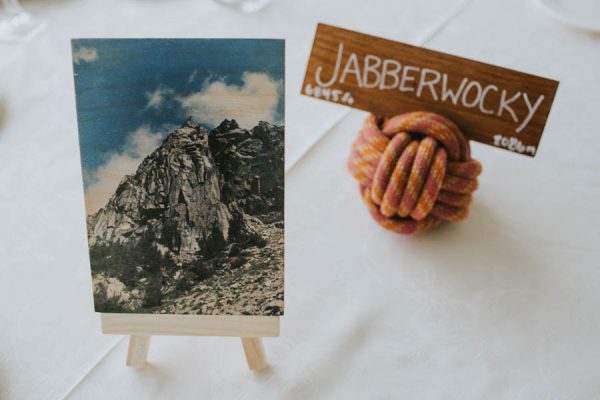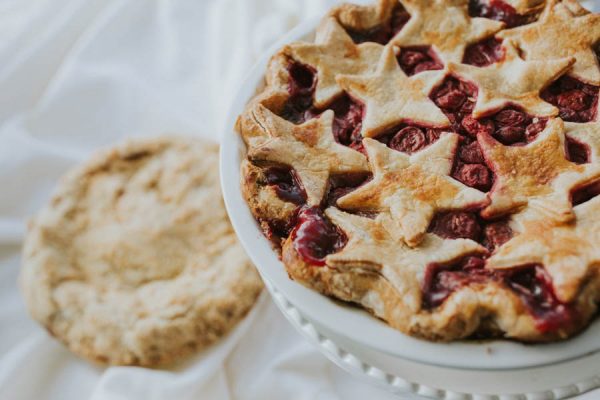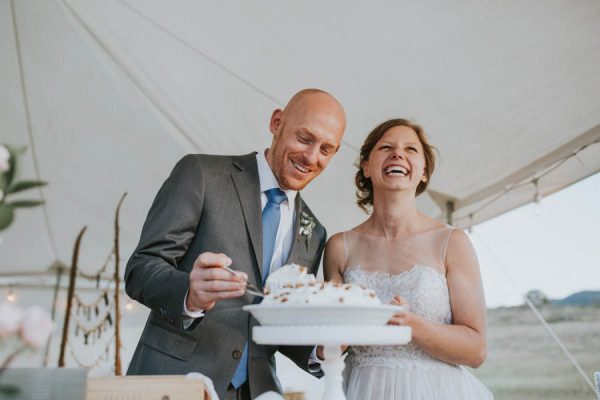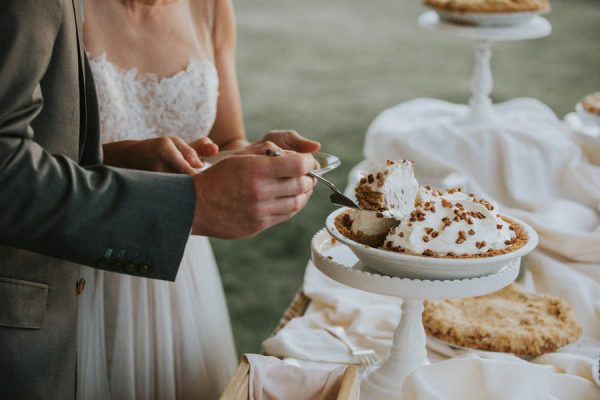 We're absolutely overwhelmed by the North Cascades and Kim and Kevin's Washington wedding thanks to Hartman Outdoor Photography! For more of their lovely images, be sure to check out Kate and Adam's utterly glamorous 1920s inspired wedding at The Carolina Inn.