all photos © The Ranch at Laguna Beach
What do a golf course, a canyon, and an old Girl Scout camp have in common? You can say "I do" at any of them at The Ranch at Laguna Beach! Known for its Orange County charm and astonishing natural views, The Ranch at Laguna Beach has more wedding spaces than some cities. With so many different styles and views to choose from, we've outlined our five favorite wedding spaces The Ranch at Laguna Beach has to offer.
Harvest Patio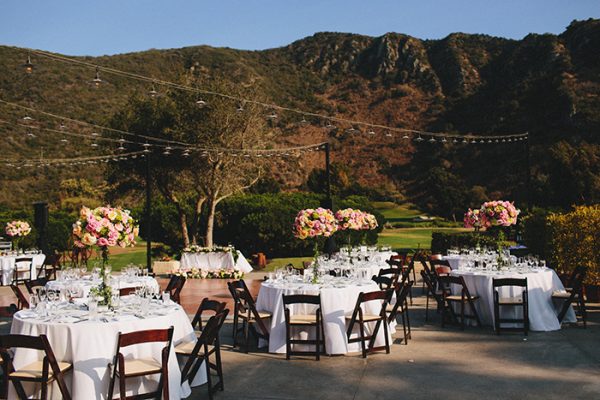 What more could you ask for than 4,000 square feet of pure California beauty? The Harvest Patio serves up just that, overlooking the golf course and nearby creek. As if your guests weren't already in awe of this venue space, just wait until the sun begins to set and the romantic string lights illuminate overhead! The Harvest Patio accommodates up to 250 guests for a wedding reception that includes a dance floor for partying the night away!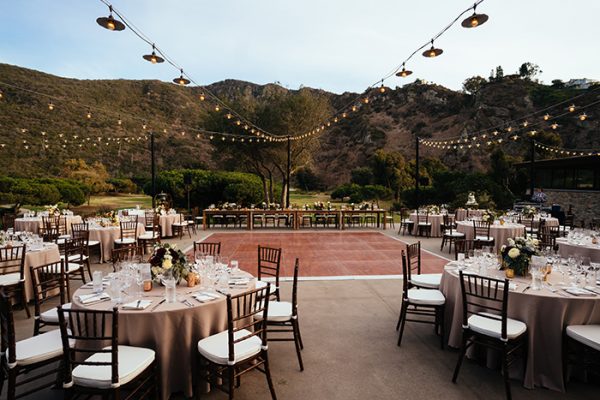 Harvest Lawn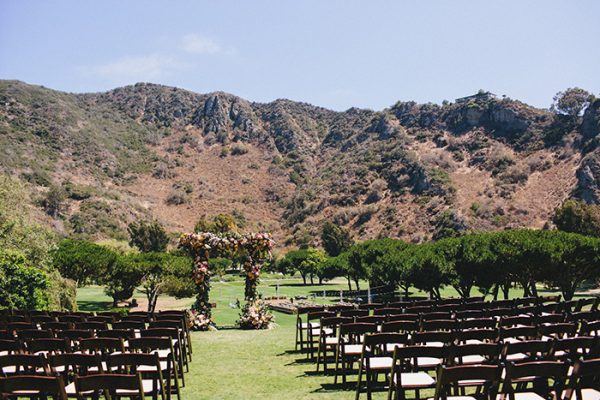 Wow your guests with the incredible views seen from the Harvest Lawn. Located on the canyon floor just above the 9th fairway, your lush ceremony backdrop of will be truly unforgettable (and requires little decoration!). The Harvest Lawn accommodates up to 250 for a ceremony or cocktail reception, or is perfect for an intimate seated dinner of up to 80 guests.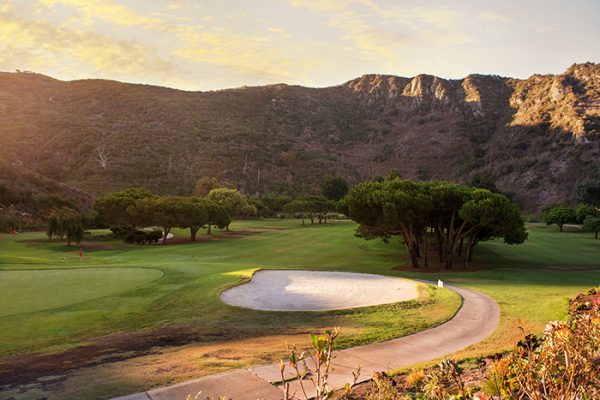 1st or 9th Fairways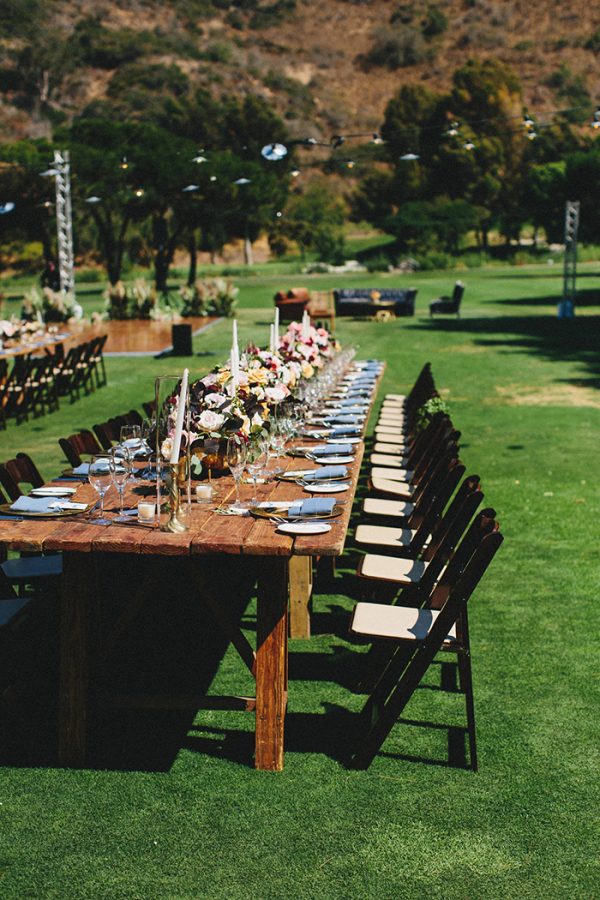 There is something so charming about a wedding right on the fairway. The Ranch at Laguna Beach's 1st and 9th fairways provide the loveliest meadow setting atop the purest green grass, while having some of the most stellar views including Aliso Creek, the uniquely beautiful canyon walls, and rows of stone pine trees. Got a long guest list? The 1st and 9th fairways accommodate up to 350 guests for your ceremony, cocktails, and reception.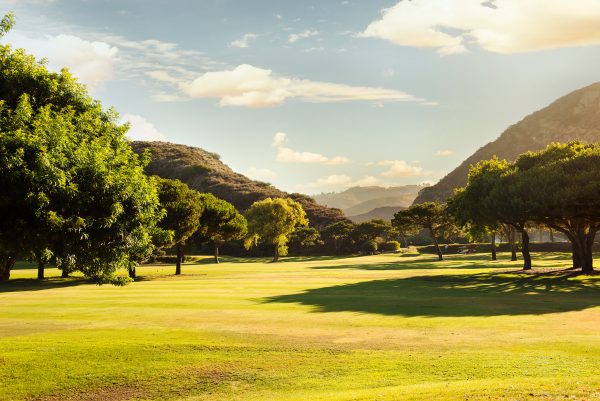 Scout Camp
We've never met a campground venue we didn't like, but The Ranch at Laguna Beach's Scout Camp manages to combine a sense of adventurous nostalgia with the sophistication you've come to expect from the venue. Nature lovers will revel in the manicured eucalyptus grove, which has been revitalized and environmentally preserved from the historic YMCA Girl Scout camp. Host your elegant or rustic affair of up to 150 guests until sundown, perfect for daytime weddings and post wedding brunch at one of Laguna's most sought after reception spaces.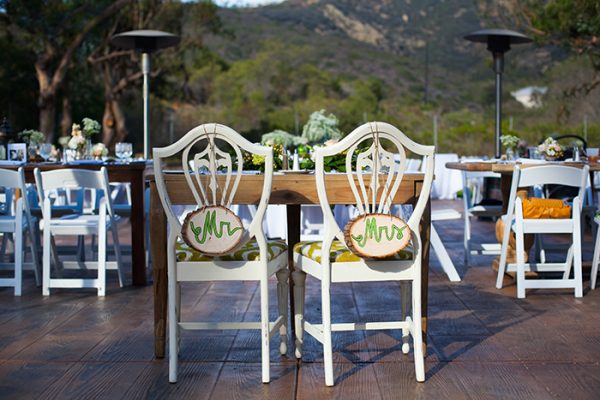 The Grove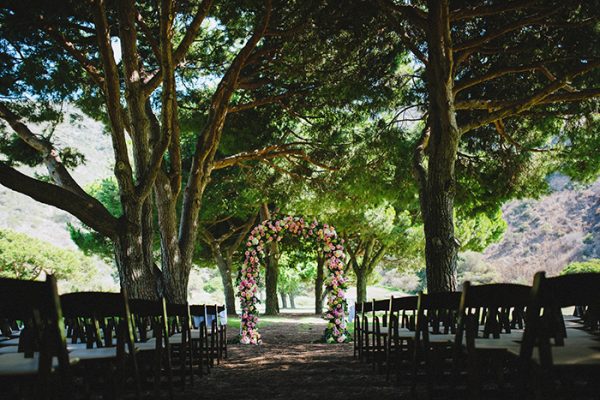 If its an enchanting wedding among the trees you envision, The Grove couldn't be a more perfect spot for you to tie the knot! With a canopy of 50-year-old stone pine trees, this canyon bed of The Ranch at Laguna Beach is dreamy and full of fairy tale charm. Located between the 1st and 9th fairways, this space accommodates up to 200 seated for both your ceremony and family-style dinner reception.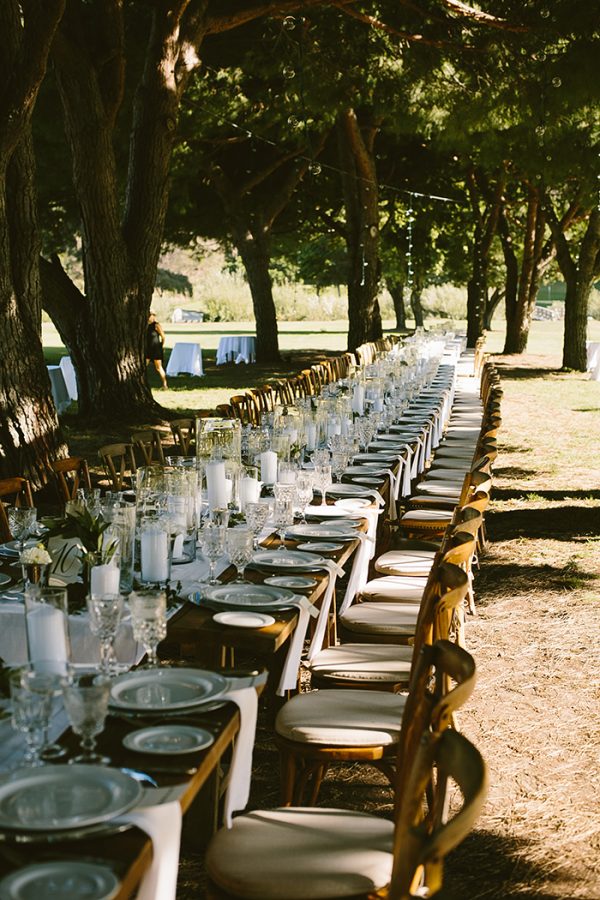 Did you know that The Ranch at Laguna Beach is also a fabulous honeymoon destination? Check out all the venue has to offer in our honeymoon spotlight!