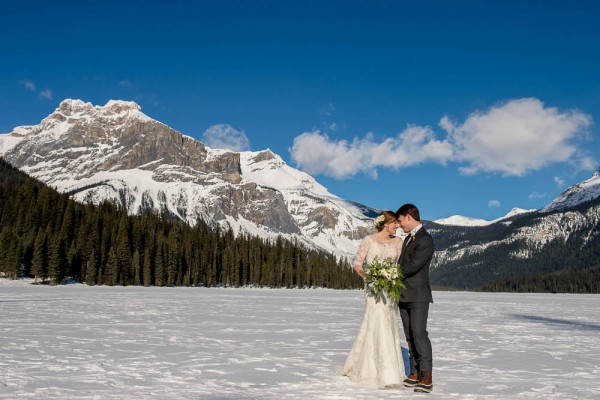 The rustic Emerald Lake Lodge and its surrounding natural scenery were the gorgeous focus points for Emily and David's wedding inspiration. The wood and stone textured walls of the cabin presented a cozy atmosphere for Emily and David to exchange vows! Taking advantage of the astonishing scenery and all it has to offer, Orange Girl Photography stole the couple away to shoot some amazing, joy-filled shots in the snow! We can't get enough of these sweet, fun moments!
The Couple:
Emily and David
The Wedding:
Emerald Lake Lodge, Alberta, Canada
The Inspiration:
The mountains were our theme. I wanted to feel surrounded. Since it was winter, we also relied on a lot of whites and greens- cotton, spruce, cedar, pussy willows. It was a very simple clean look- I wanted Emerald Lake Lodge and the mountains to be the feature.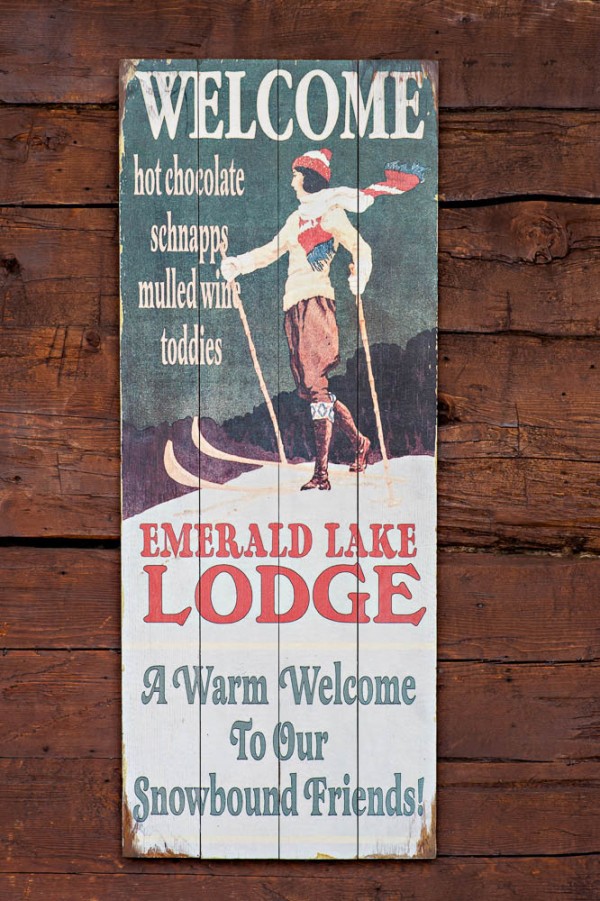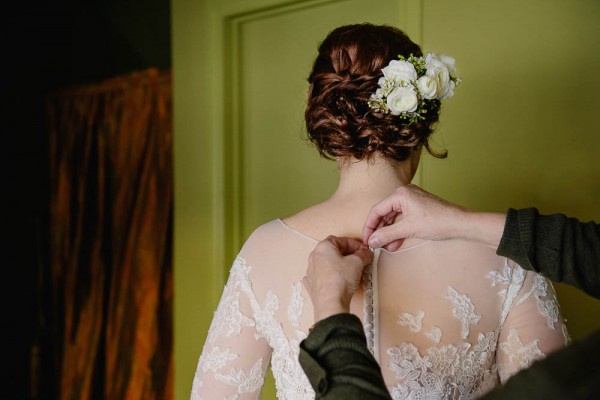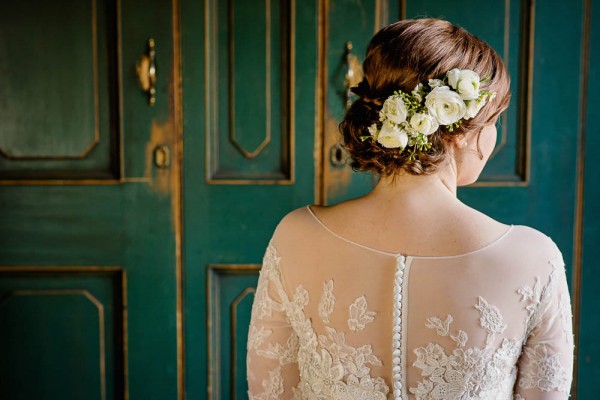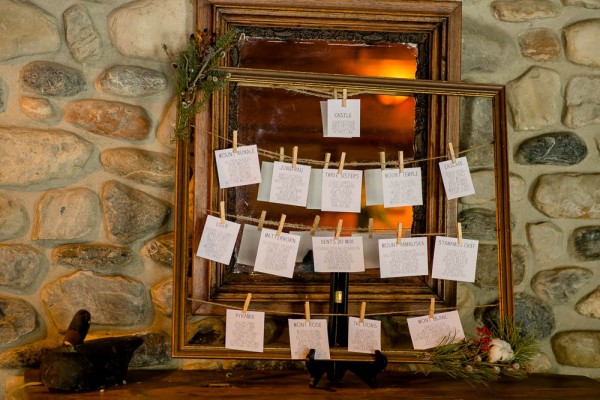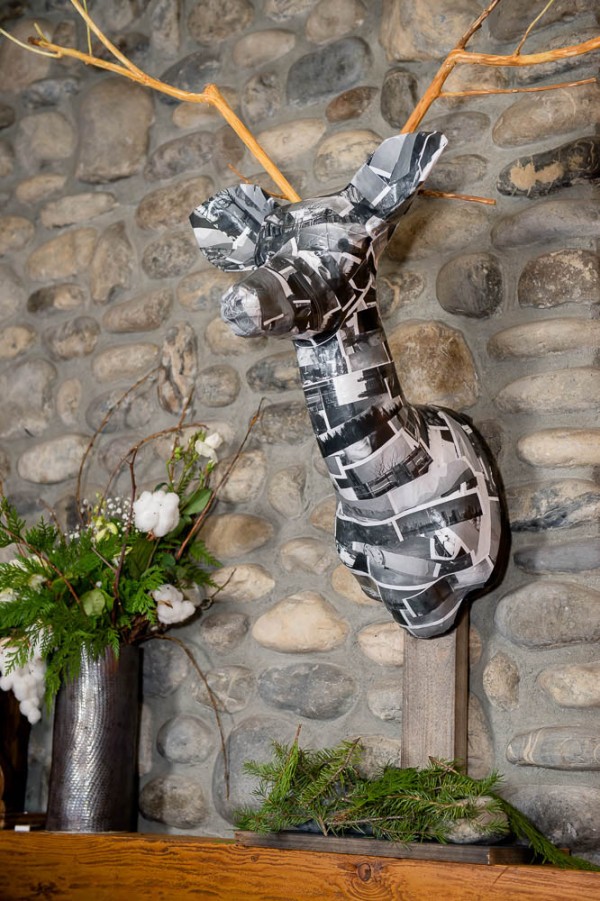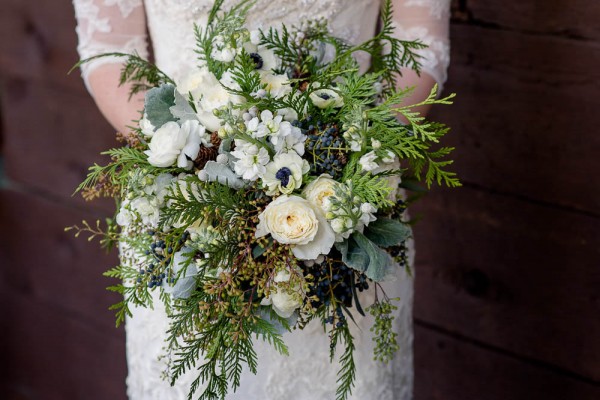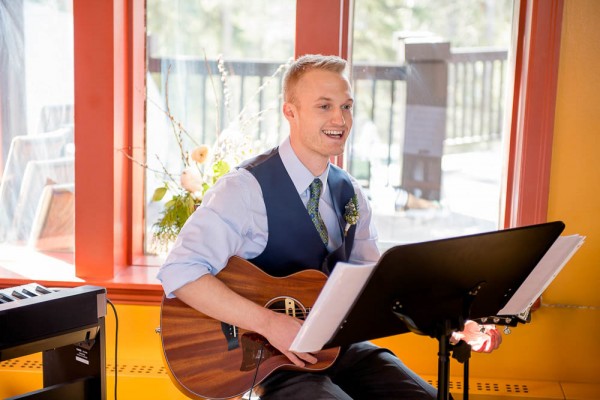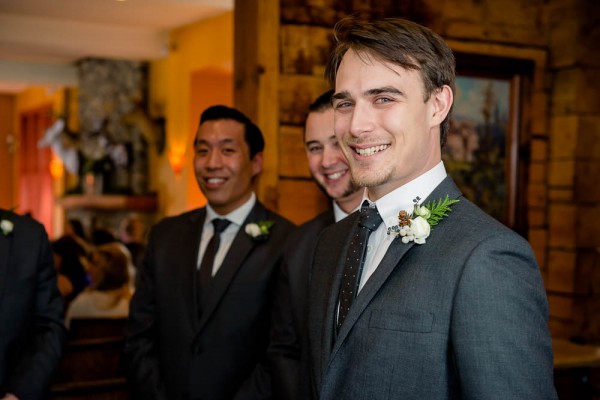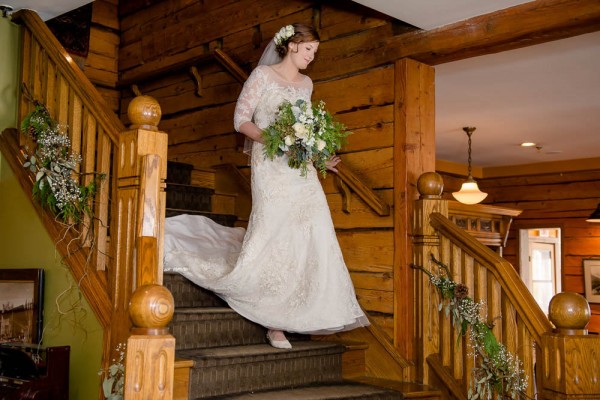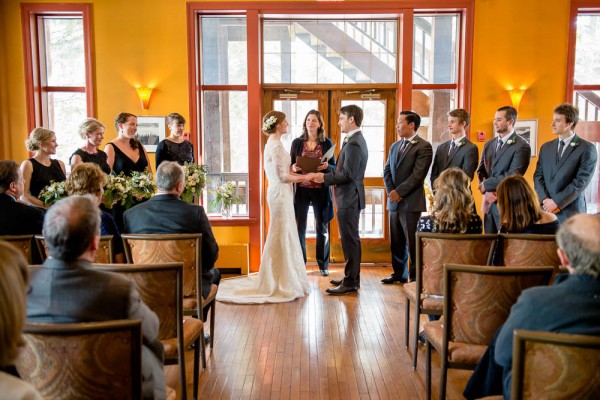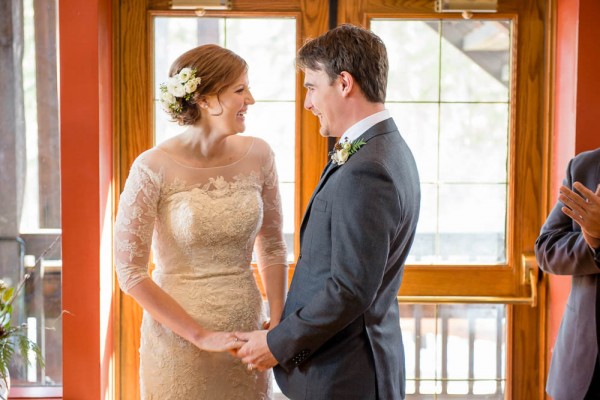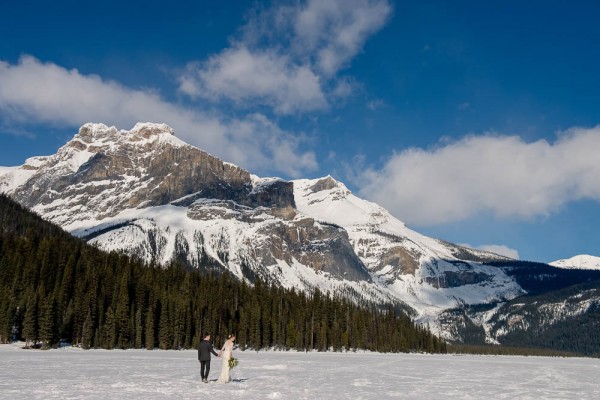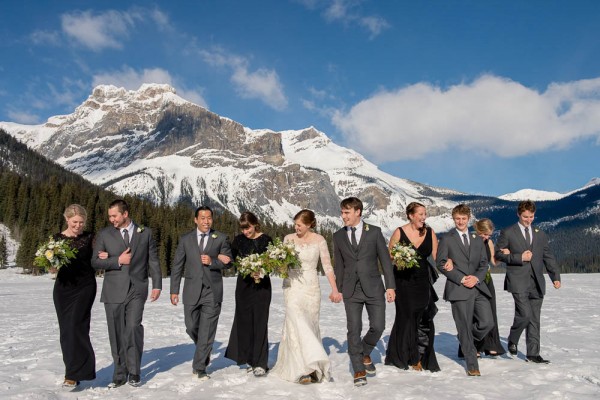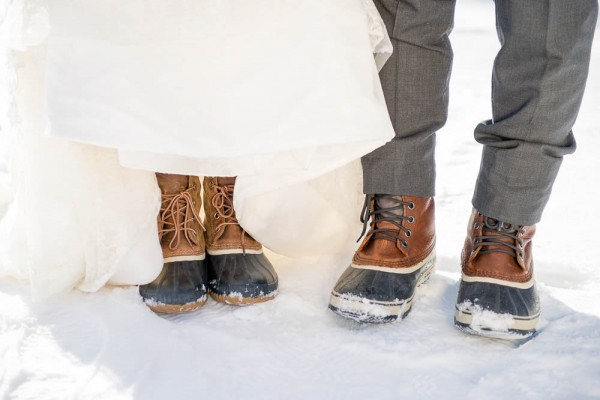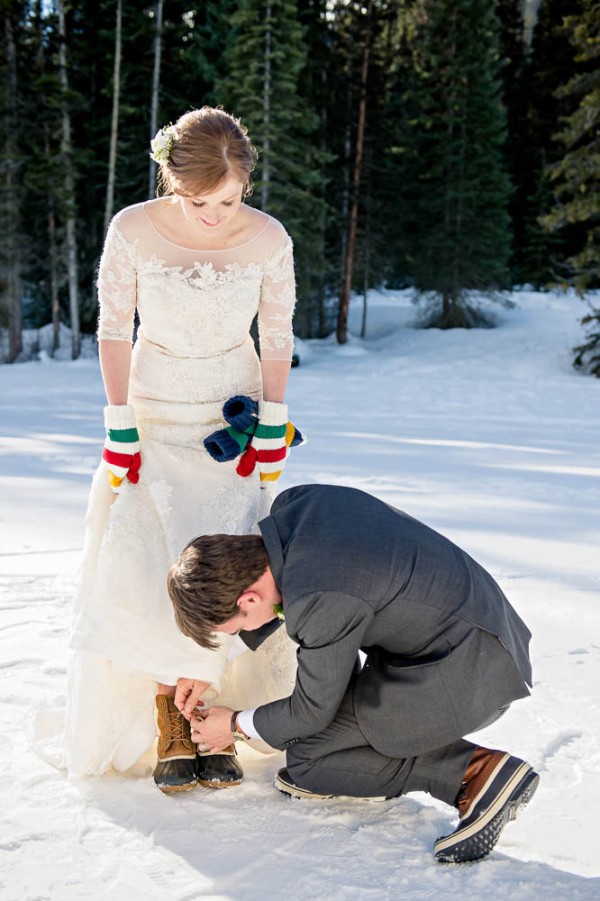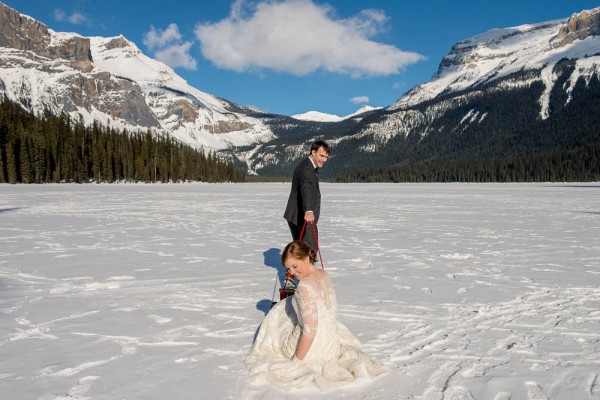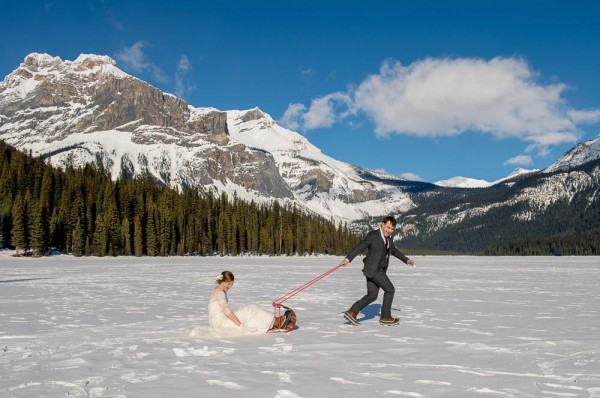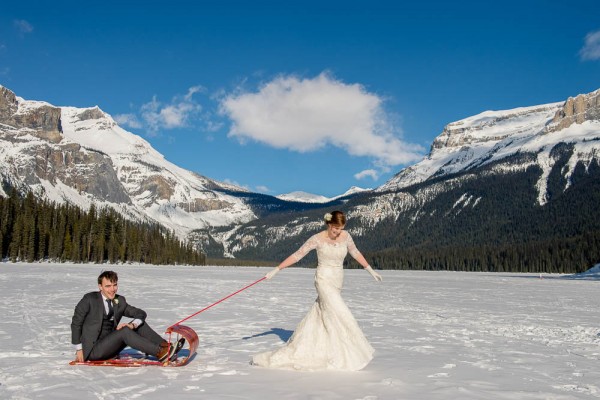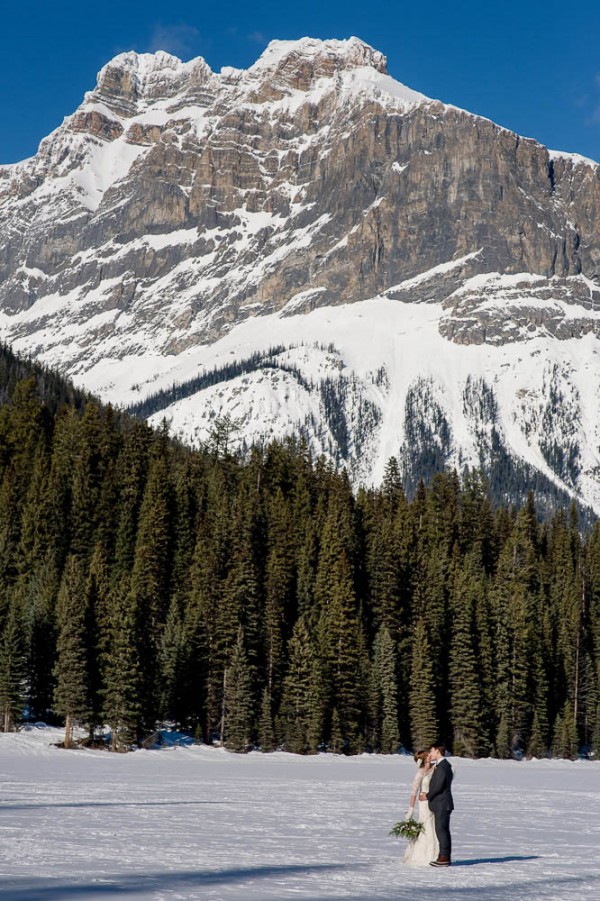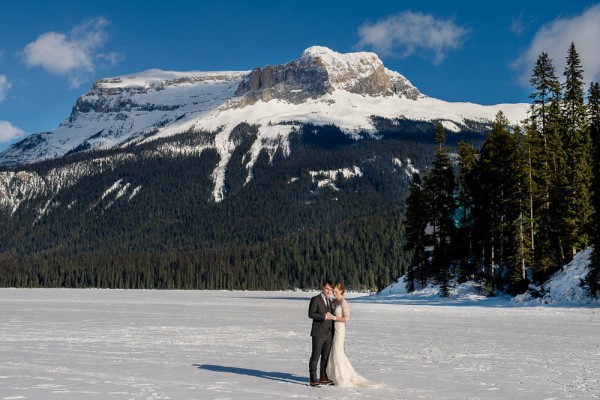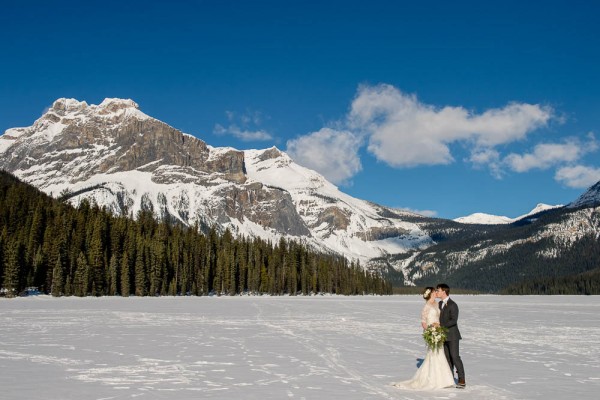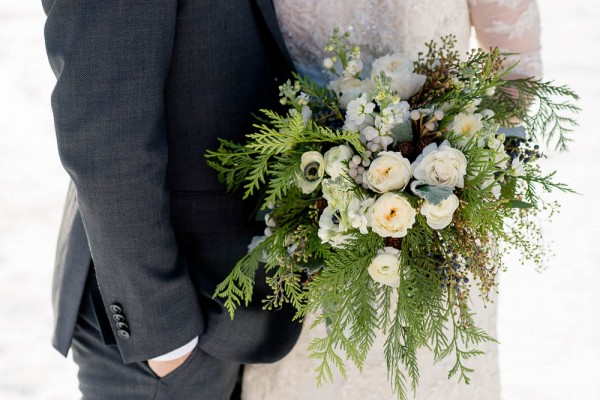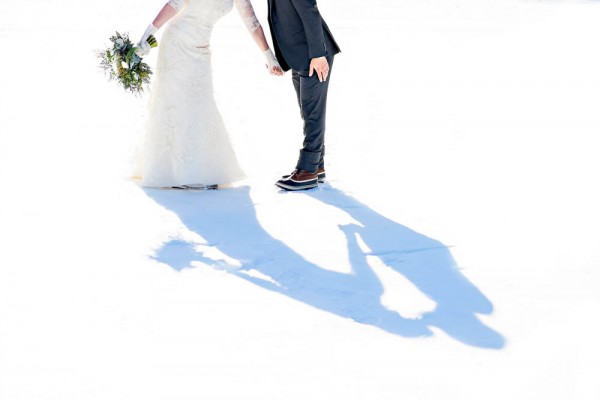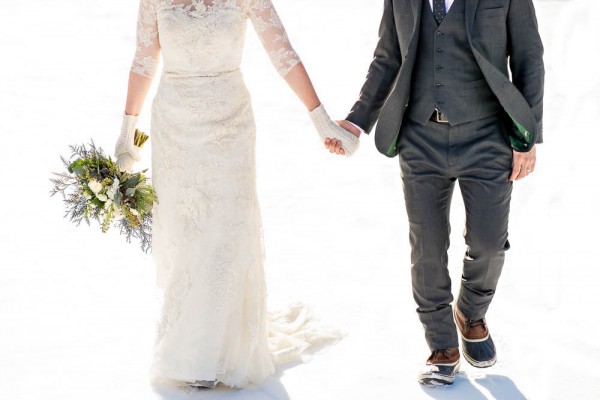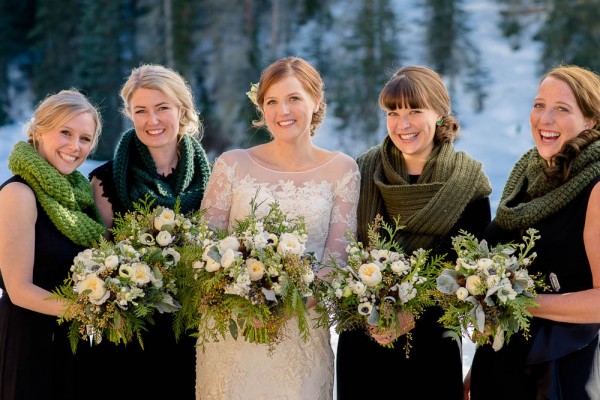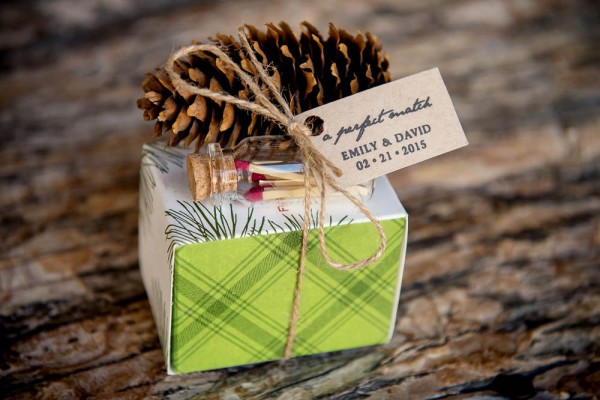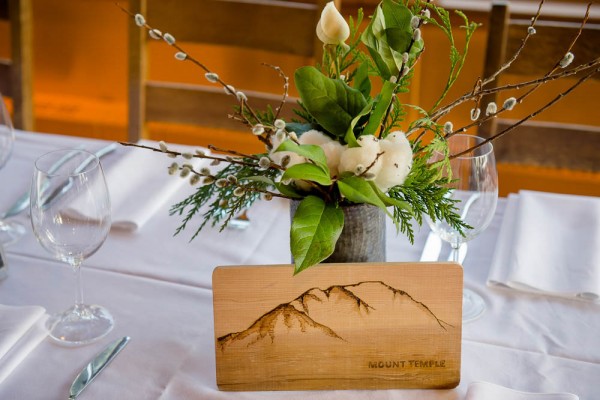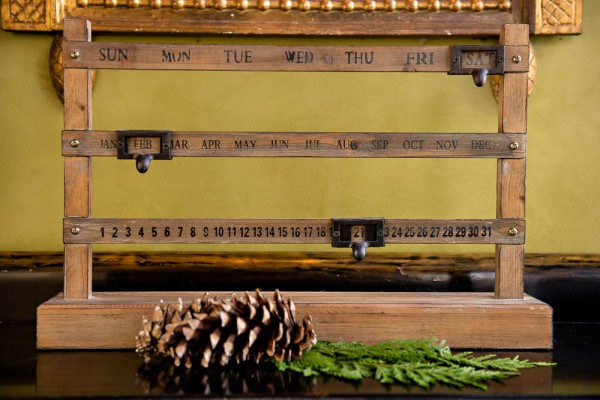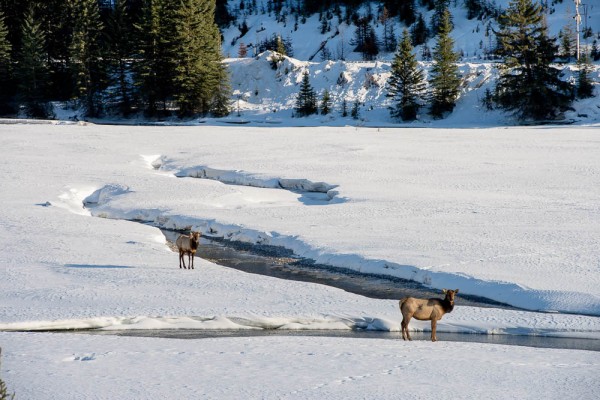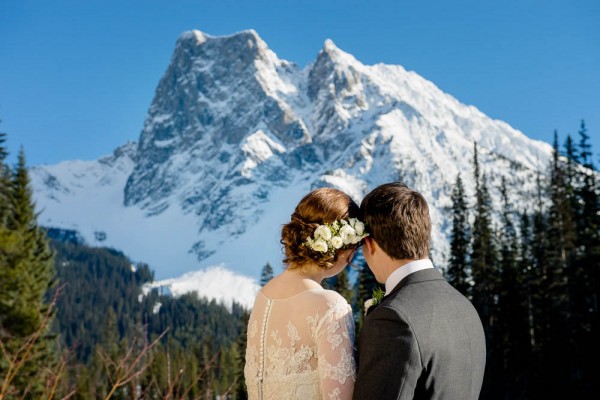 The Moments:
My favourite moment was after the ceremony taking pictures with David. It wasn't very cold outside, so it was actually a lot of fun. I always prefer to be doing things with David. Getting ready in the morning was not much fun because I wasn't with David. The ceremony was lovely, but very nerve-wracking. It wasn't until we were outside in our boots together that I realized how happy I was. The nervousness had passed and I knew that the rest of the day was just going to be an amazing celebration.
The Couple Recommends:
We loved working with Kirstie Tweed (photographer). She was incredible — and so very kind. I was even emailing her before the wedding panicked over little details, and she would take the time to write back with thoughtful and reassuring messages. I would highly recommend her and Kevin to anyone.
The Wedding Team:
Photography – Orange Girl
Venue – Emerald Lake Lodge
Floral Design – Sarah Mayerson
A huge thank you to Orange Girl for sharing Emily and David's cozy wedding at the Emerald Lake Lodge! Want to see more lodge weddings like this? Check out this vintage glam Guerneville Lodge wedding and this dreamy bridal inspiration in the snow by A Fist Full of Bolts!