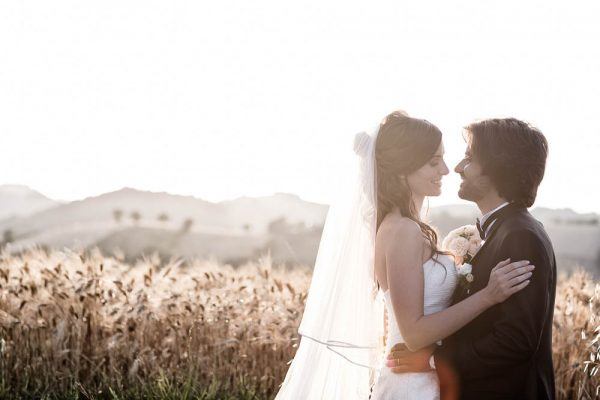 Marcella and Maher envisioned an elegant wedding in the Italian countryside. Because of the countryside's natural beauty, the couple decided to add only a few simple touches. Creating a classic vintage theme, the bride road to the ceremony in a vintage 1949 Jaguar. The old brick walls and antique metal gate at the Symposium Quattro Stagioni in Marche, Italy produced a romantic, intimate setting that was perfect for the couple to exchange vows. Classic white florals dressed the venue as talented photographer Nicola Tonolini captured the beautiful moments.
The Couple:
Marcella and Maher
The Wedding:
Symposium Quattro Stagioni, Marche, Italy
The Inspiration:
The best way to describe the theme and decor would be country chic, as it was a very elegant wedding in the Italian countryside, on the hills.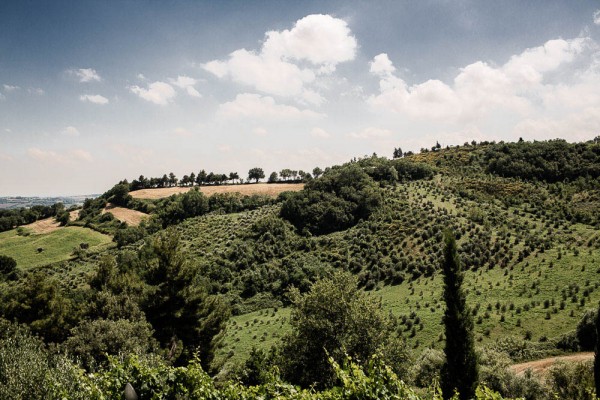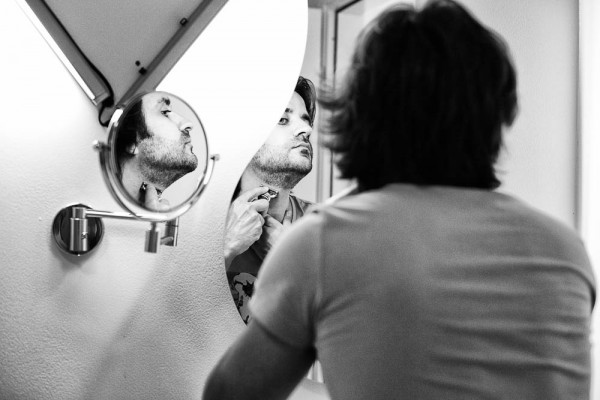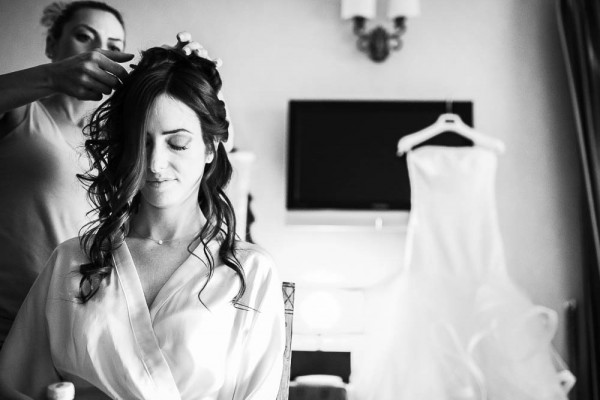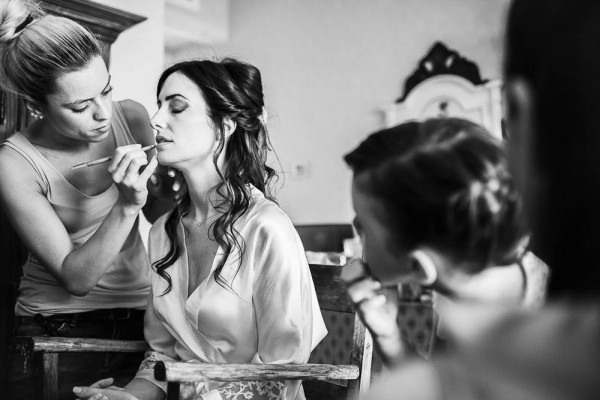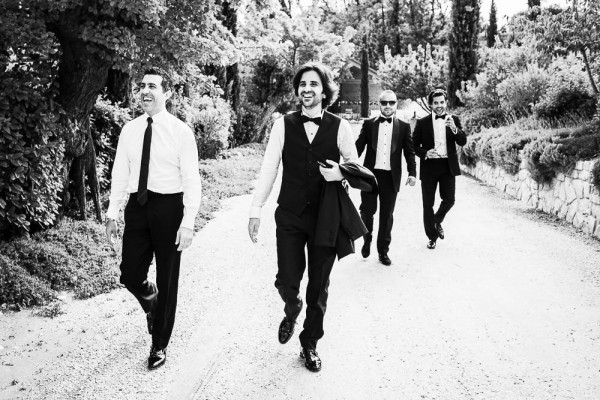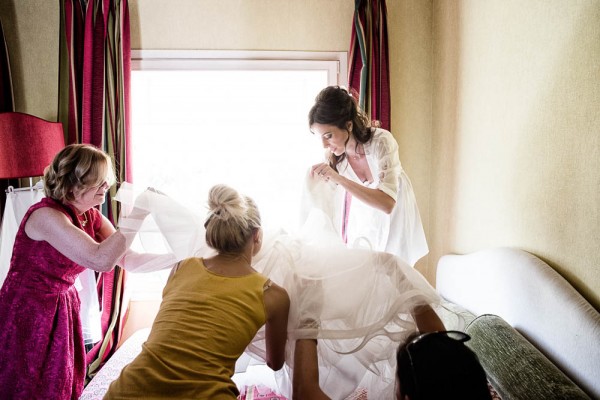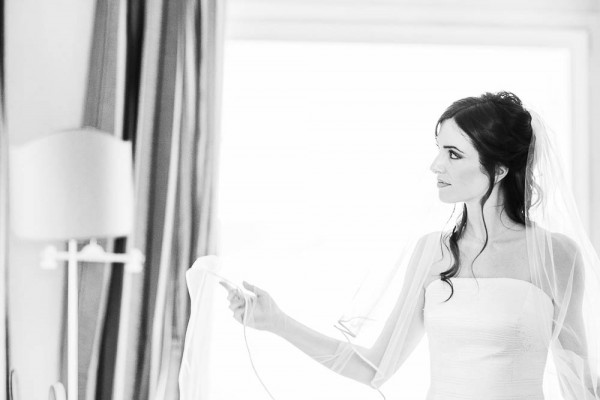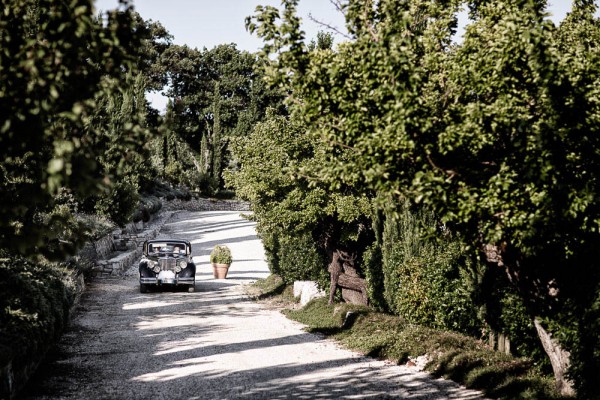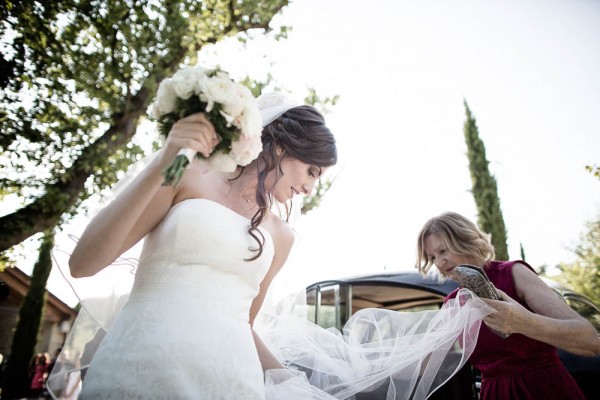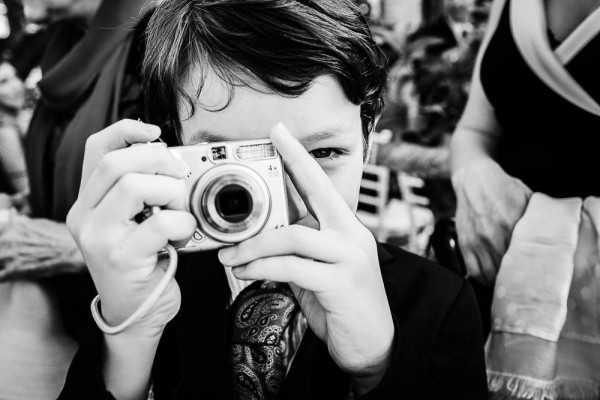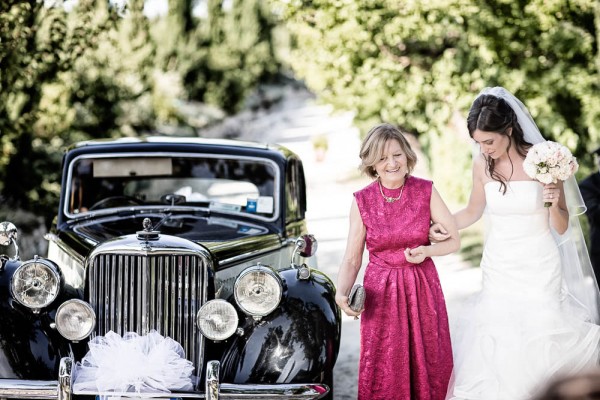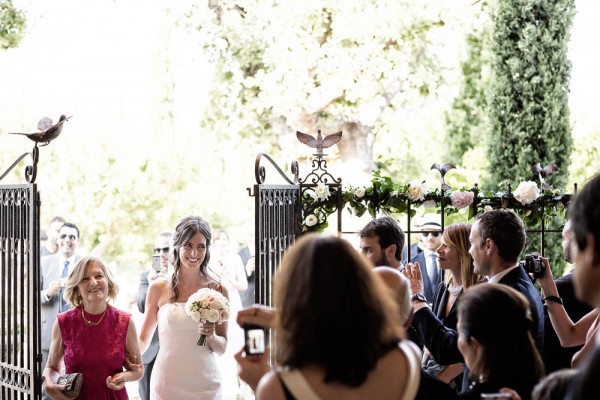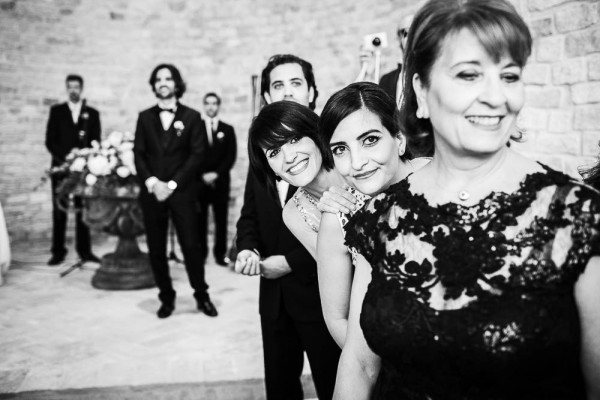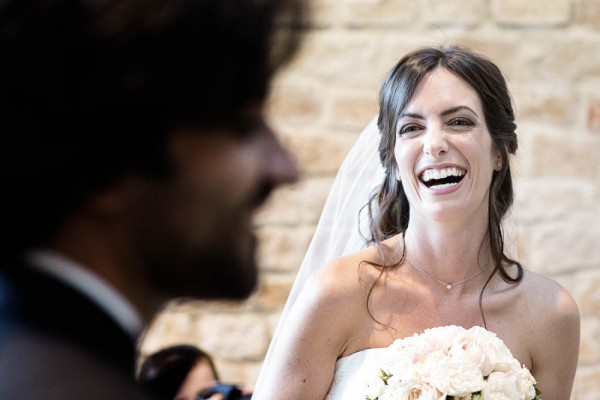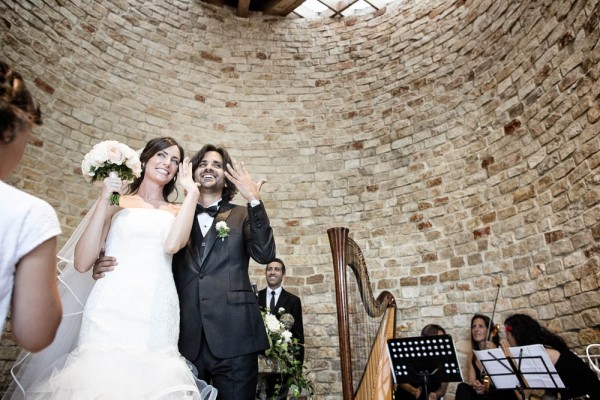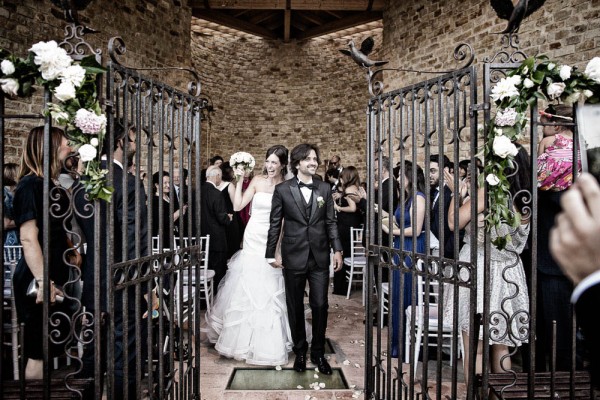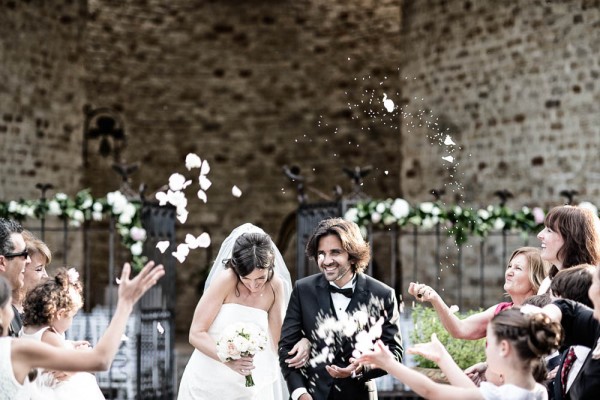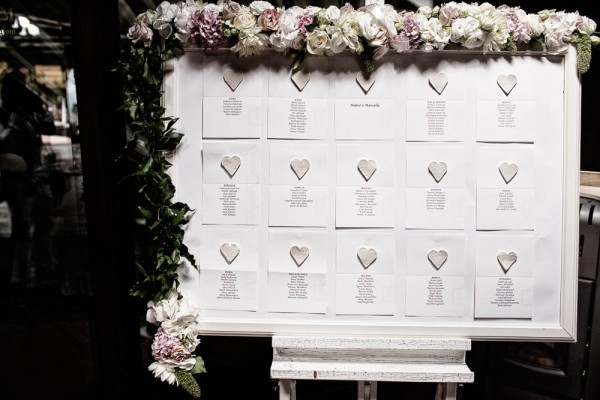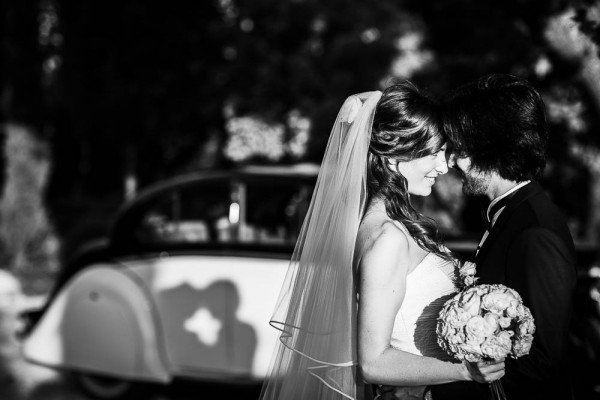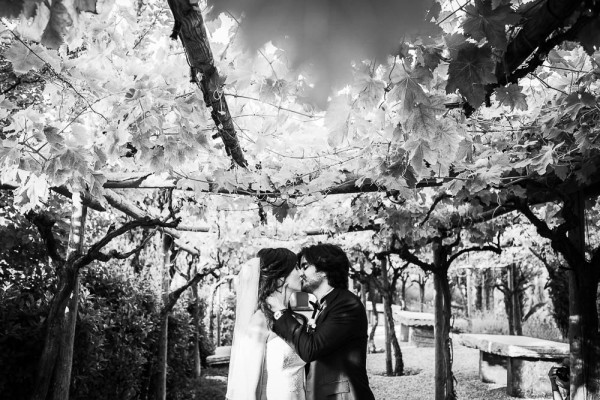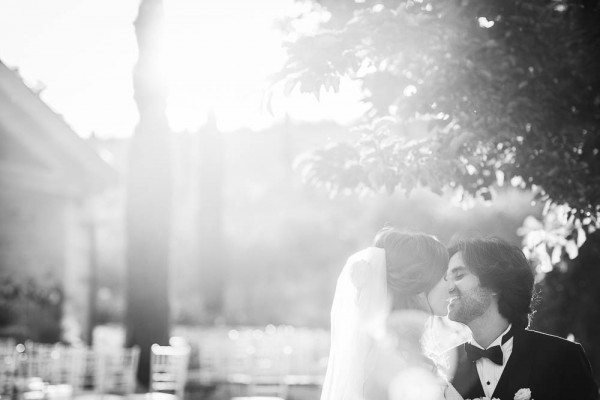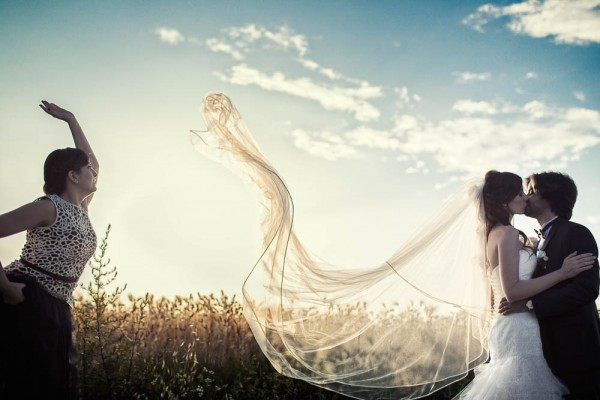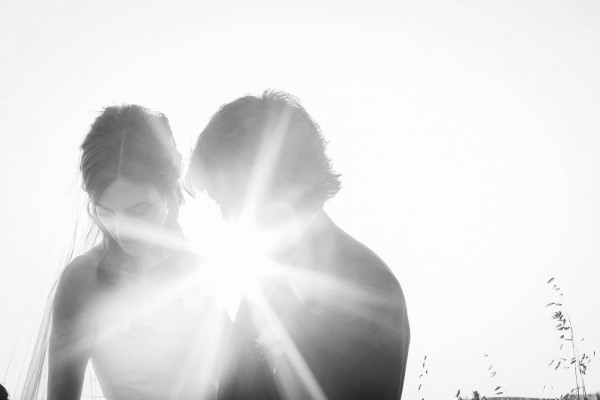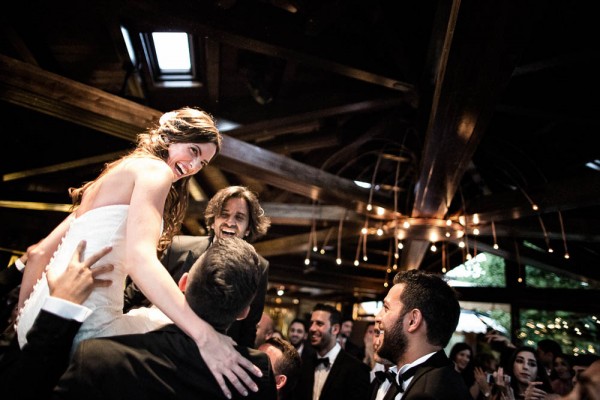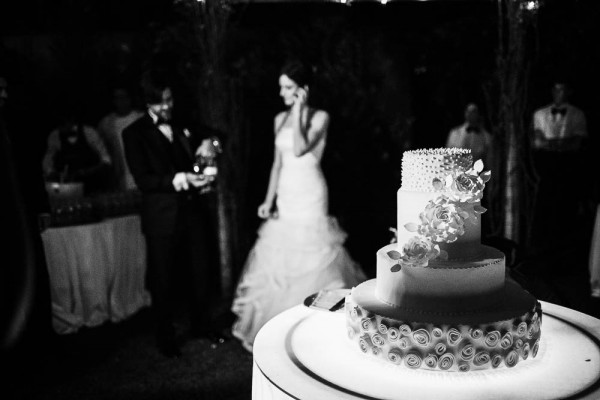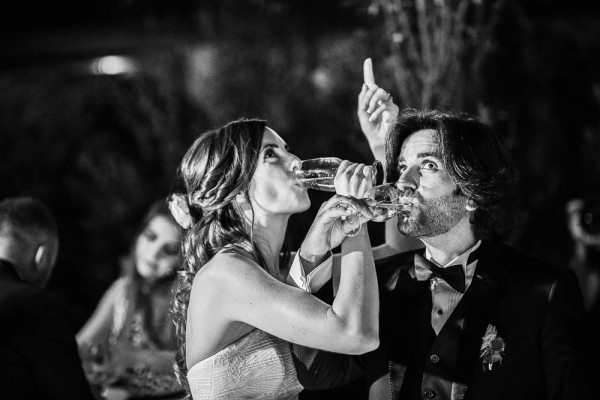 The Moments:
It's difficult to choose a moment, as the whole day was absolutely perfect, from the ceremony to the food to the party. But if we had to choose, we would say the ceremony, in an absolutely idyllic setting, hosted by our two eldest brothers.
The Couple Recommends:
We definitely recommend Nicola Tonolini and Giacomo Cagnetti. They both did a remarkable job. We couldn't have asked for more stunning wedding photos and a more stunning wedding video. They're amazing professionals, true artists. Till this day we haven't seen better wedding photos and videos. This is why we chose them in the first place, because they're the best in Italy. And on top of everything, they're extremely lovely people. I was also very happy however with the venue, as the cuisine is absolutely amazing. The chef, Lucio Pompili, is a Michelin-starred chef. His wife, Cristina, has an amazing attention to details and helped out tremendously with the organization. I was also extremely happy with the experience at Ratti Boutique and with the make-up artist/hair stylist. But Nicola and Giacomo were our true stars.
The Wedding Team:
Photography – Nicola Tonolini
Event Planning – Marcella Donovan
Venue – Symposium Quattro Stagioni
Floral Design – Regini Fiori e Piante
DJ – Set Sound
Live Music – Ban Ensemble
Videography – Giacomo Cagnetti
Makeup Artist – I Cerioni
Hair Styling – I Cerioni
Wedding Dress – Ratti Boutique
Rings – Nada G
Rentals – Matteo Auto Sposi, Fonti Pirotecnica (fireworks)
Transportation – Marebus
A huge thank you to photographer Nicola Tonolini for sharing Marcella and Maher's vintage wedding in Marche, Italy! Love weddings in the countryside? You have to check out this romantic Tuscan wedding in the countryside and this pink and green wedding in the Italian countryside!