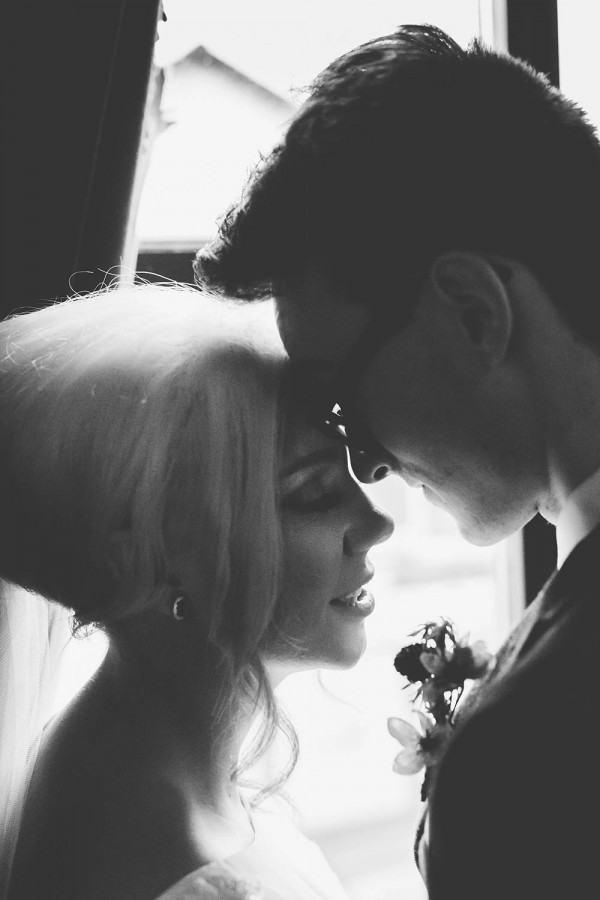 When your favorite quirky friends get hitched, you know to expect something a little offbeat. Anna and Nathan surprised their loved ones with the traditional beginnings of a wedding — a church ceremony on Christmas morning — and then settled into the '70s-inspired style they're known for during their reception at The Belfast Empire Music Hall. A makeup artist by trade, the bride did her own styling, and her platinum-meets-lavender up-do is officially one of our favorites of the year. Chris Copeland Photography captured the sweet moments and personal details that made Anna and Nathan's Irish wedding one-of-a-kind.
The Couple:
Anna and Nathan
The Wedding:
The Belfast Empire Music Hall, Belfast, Ireland
The Inspiration:
I think a lot of our friends expected us to do something absolutely nuts! But I loved the idea of our wedding being a real reflection of who we are as a couple. We wanted it to feel relaxed, intimate and A little bit different. A lot of the decor was handmade by my mum and I, which gave it a really lovely homemade (slightly thrown together) feel! There are definitely vintage elements to it with a bit of a '70s feel, and our venue lends itself so well to a Christmas wedding!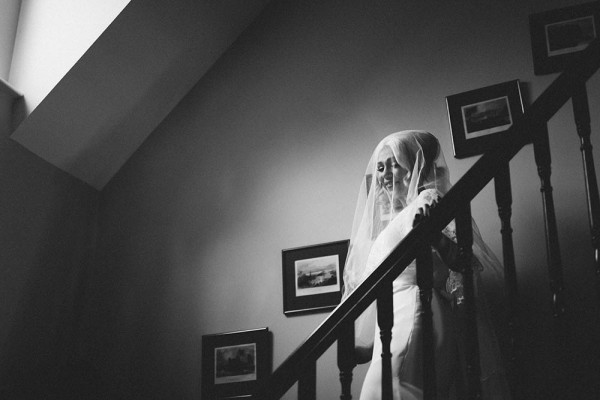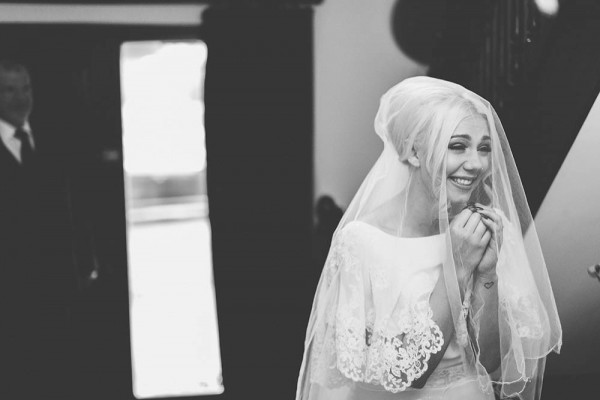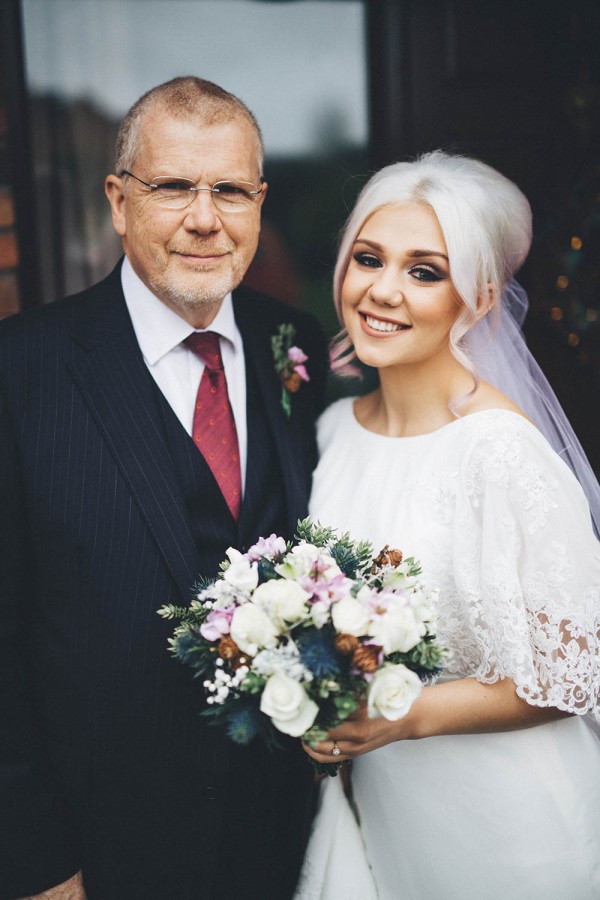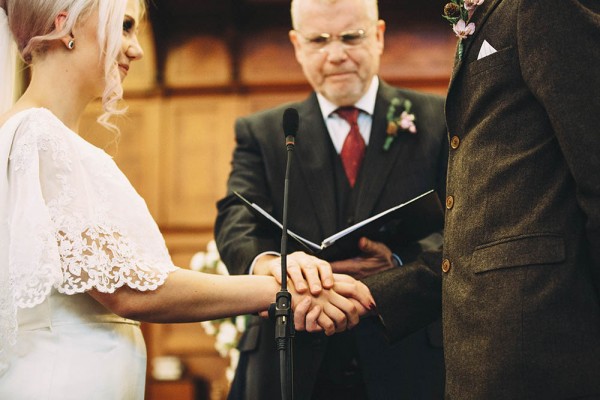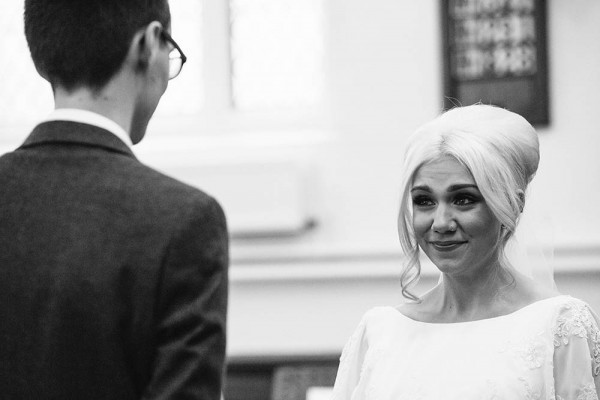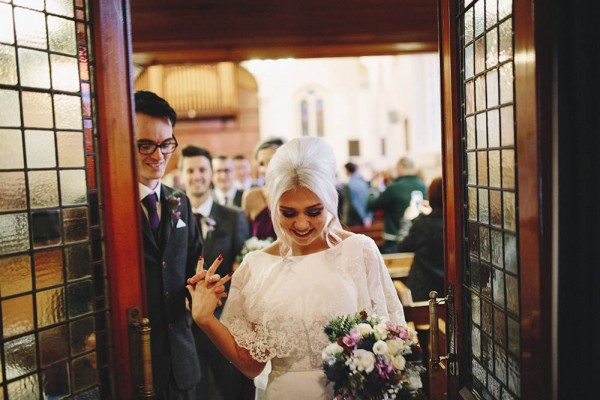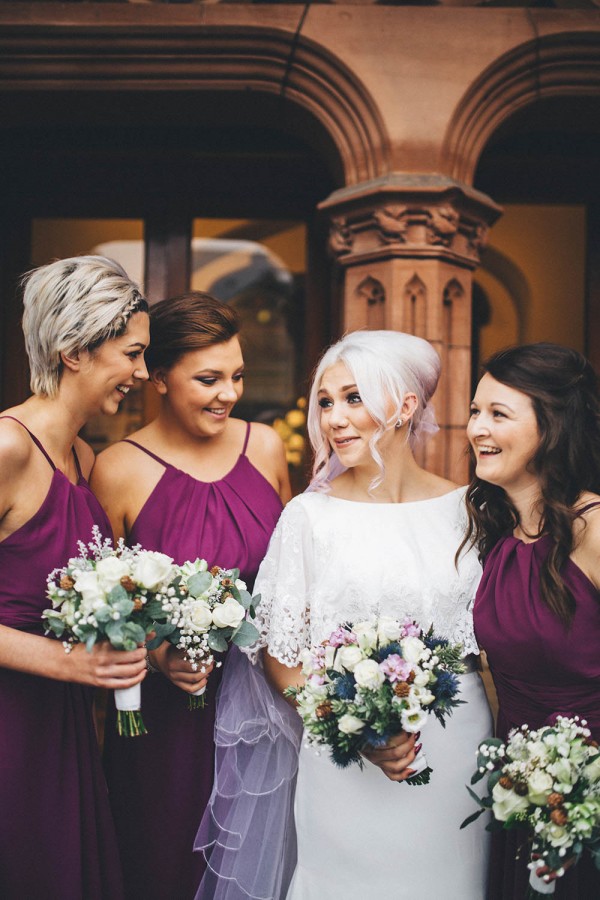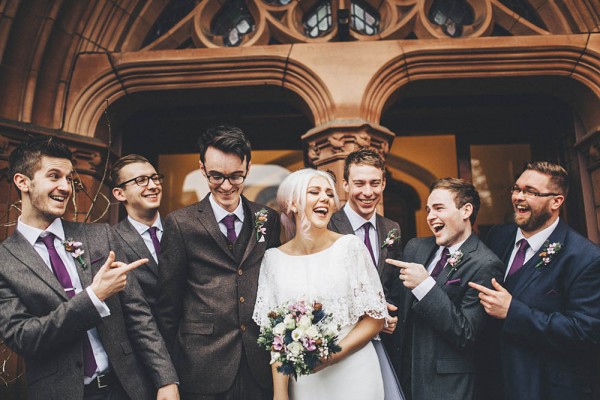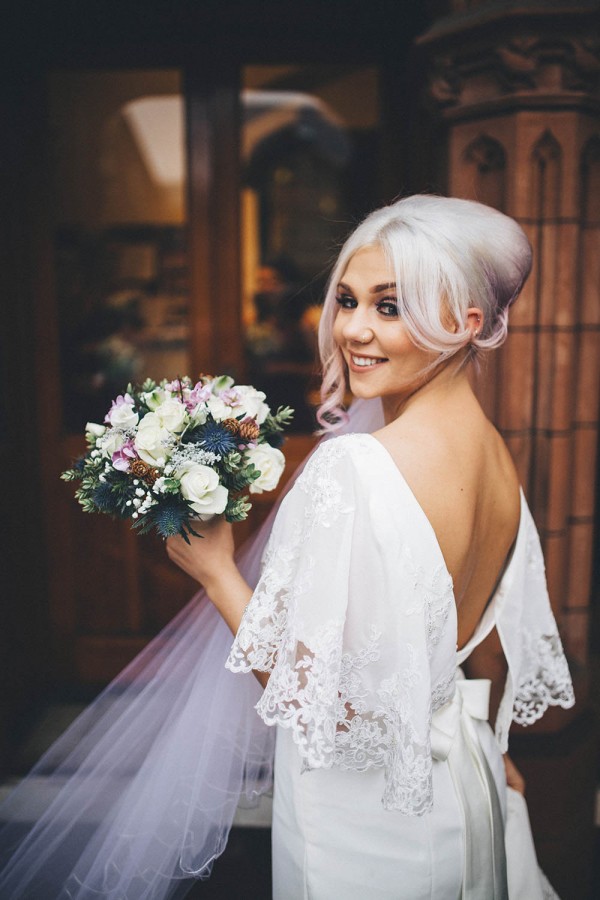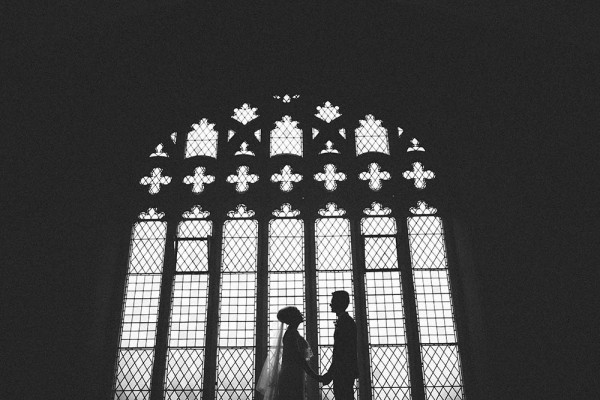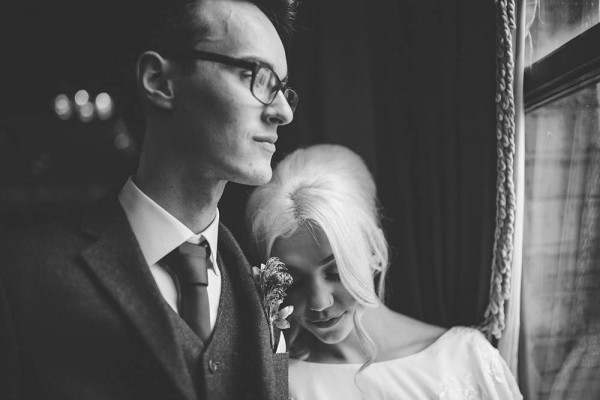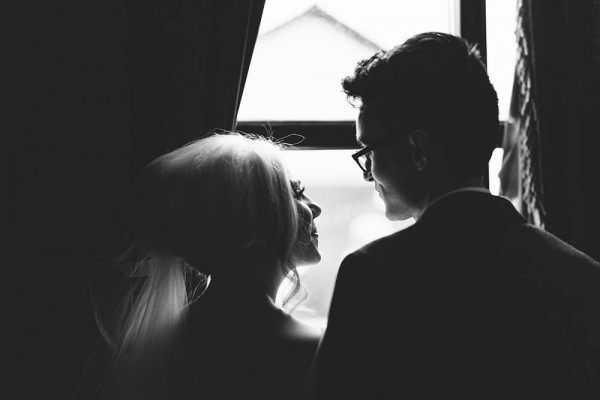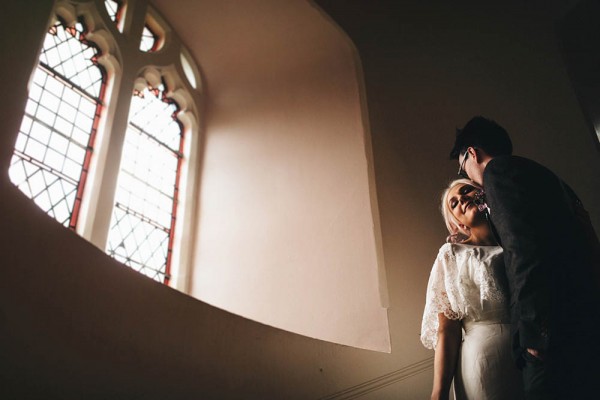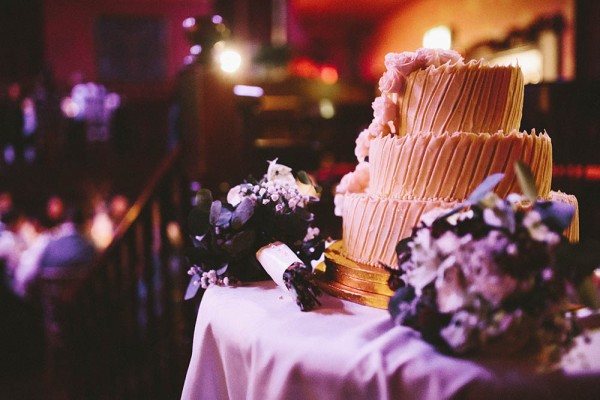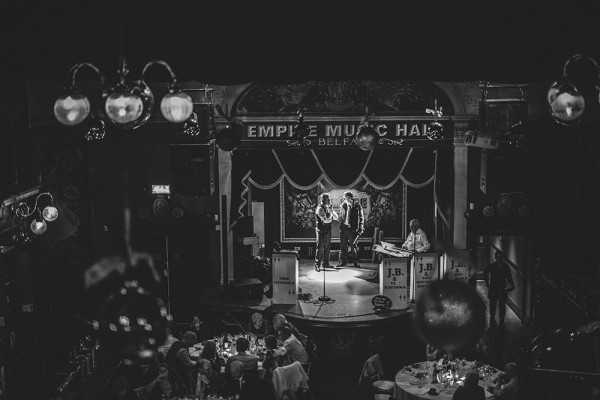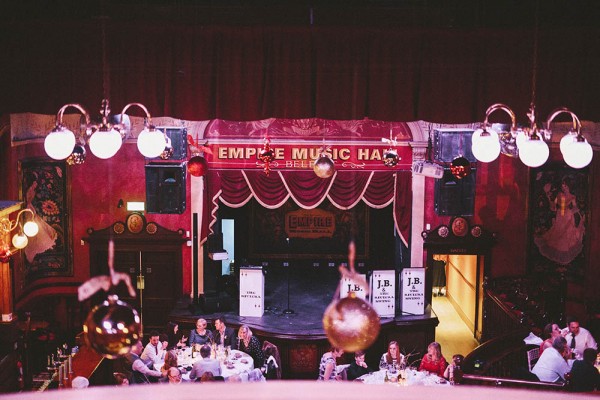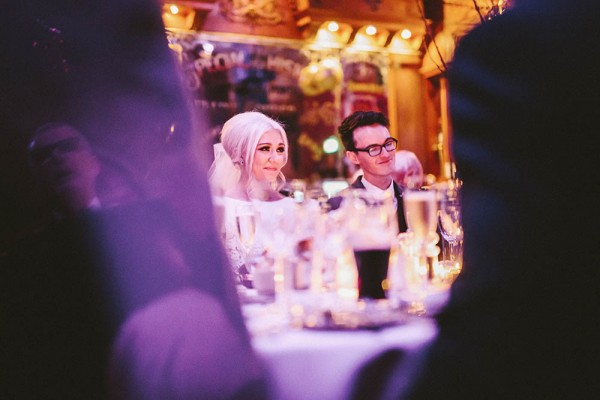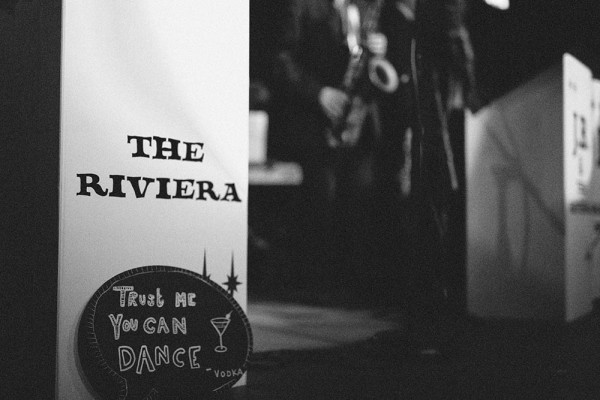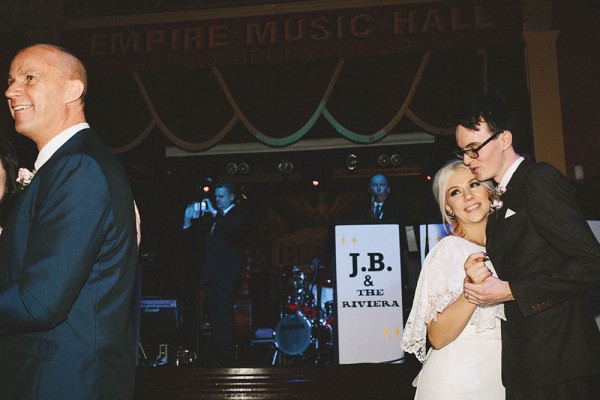 The Moments:
I have so many favourite memories, my dad being the officiant, our friends doing a surprise musical speech (to the tune of a fairy tale of New York since it was Christmas) dancing all night with my favourite people around us… I think my stand out memory is, as we were leaving The venue at the end of the night and we were climbing into my parents VW campervan which the family has affectionately named "stumpy" and the whole party came out into the steps of The Empire and cheered and hollered at us as we left and I just couldn't stop laughing! It was definitely influenced by champagne but I remember thinking how incredible it was that all these people were here to celebrate that we loved each other!
The Couple Recommends:
Our photographer was amazing to work with! Chris made us feel so relaxed and was so unobtrusive on the day, with a great eye for capturing the day so beautifully. Also Siobhan from the Yellow Door catering company in Belfast was honestly fantastic — couldn't have asked for a better team. The whole day ran smoothly because of them!
The Wedding Team:
Photography – Chris Copeland Photography
Venue – The Belfast Empire Music Hall
Catering – The Yellow Door
Congratulations to Anna and Nathan on their offbeat Irish wedding! For more of Chris Copeland Photography, be sure to check out Michelle and Jonny's natural Irish wedding at Limepark.