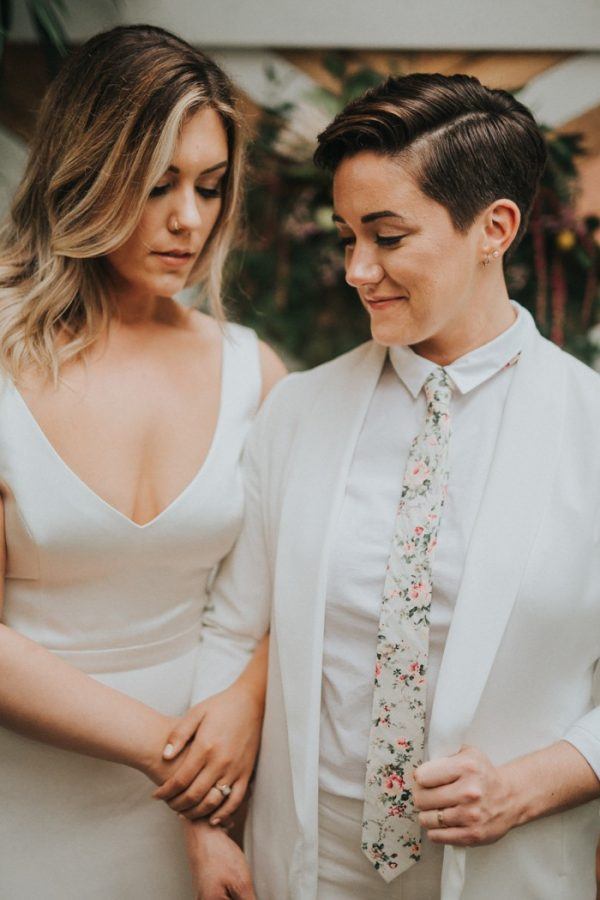 We'll be the first to admit we're glad the greenhouse wedding trend is still going strong; otherwise, we wouldn't have this stunning Kingwood Center Gardens elopement inspiration to gush over! Mann & Wife – Visual Storytellers teamed up with some of the most talented artists in the business to create this modern elopement shoot. The delicate pink and copper color palette set against the soft greenery of the succulents and cacti created the perfect balance of whimsical and feminine, and the raw wood details rounded out the natural feel. We're hopelessly in love with every little detail in this shoot, from the subtle geometric patterned décor to pretty pops of pink to the brides' perfectly coordinated ensembles (and gold shoes)!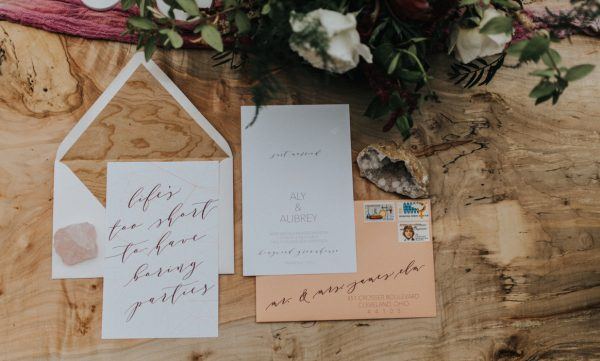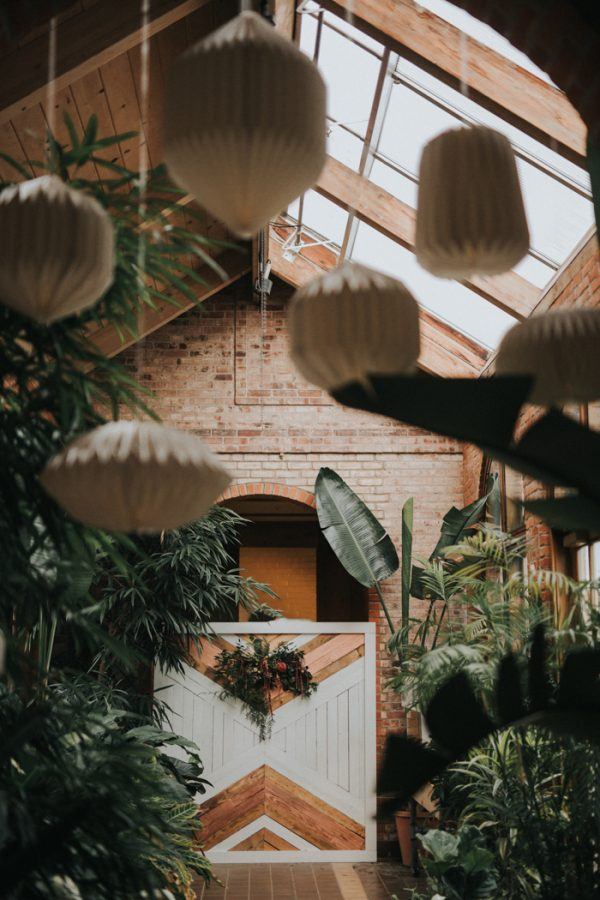 From the photographer: This modern day elopement was brought to life after the photographer and stylist were inspired by the Kingwood Center Gardens greenhouse, which was comprised of muted green succulents and cacti as far as the eye could see! The ladies were fascinated by the idea of incorporating feminine pops of color with raw, natural elements and hoped to create a setting that would feel eclectic, whimsical, and moody.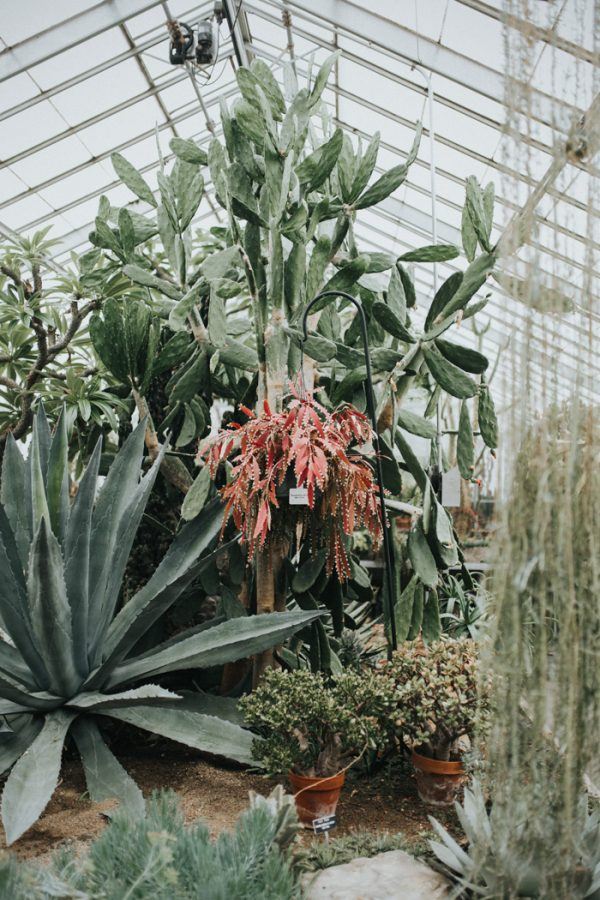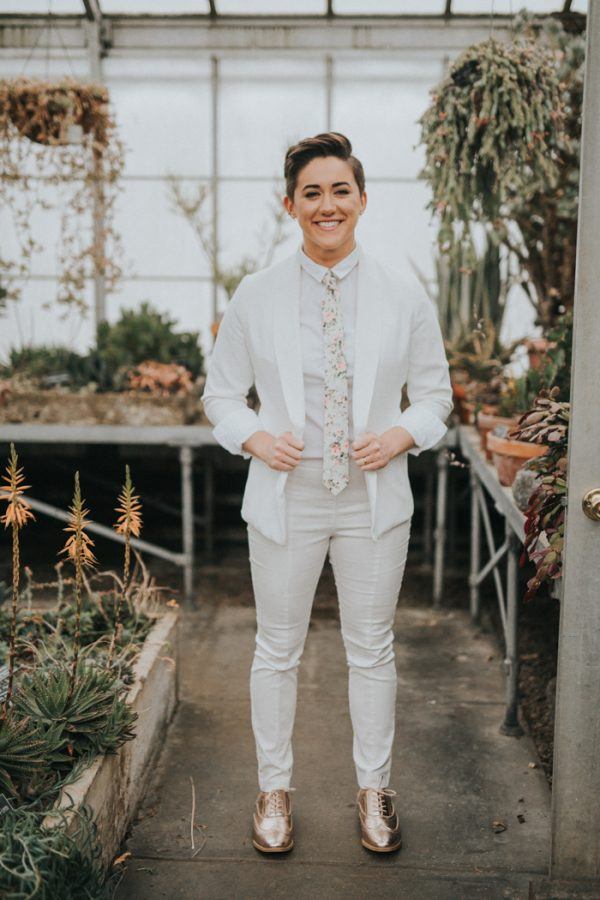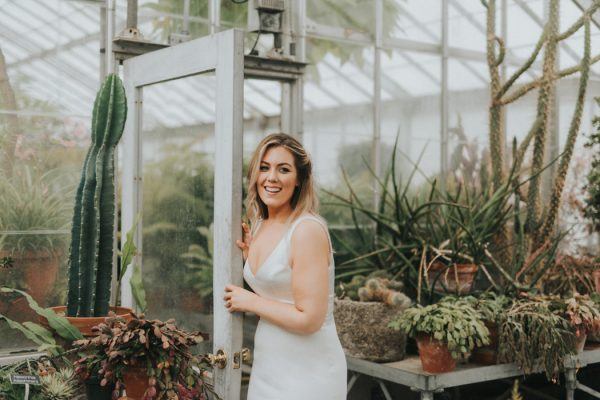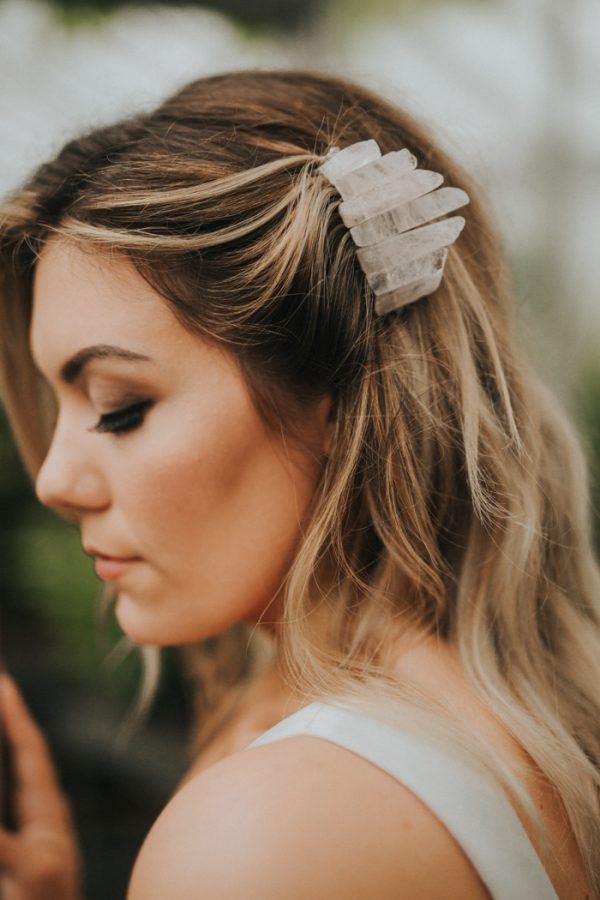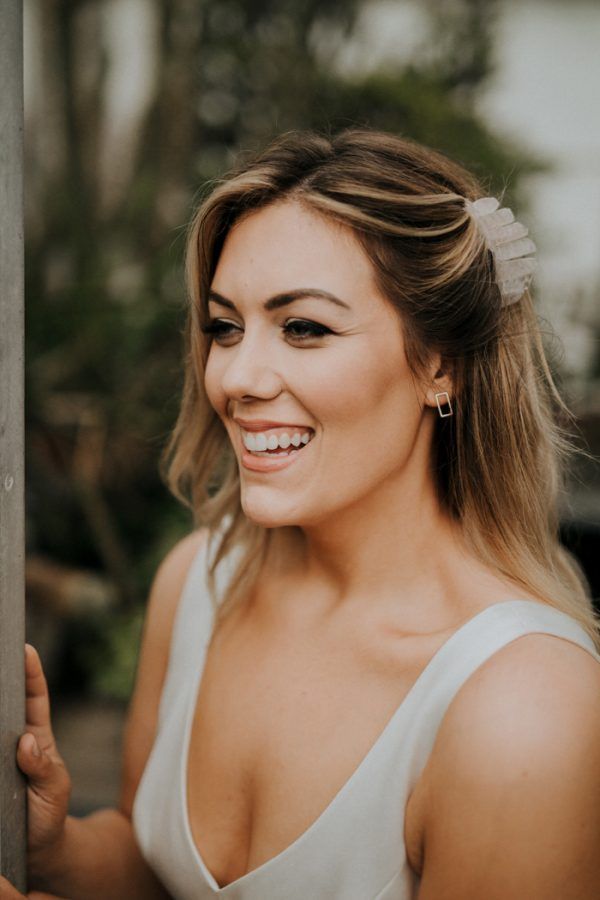 The plants' muted green hues set the tone and foreground for the overall color palette of the shoot. Local artists custom-made most of the goods and also incorporated pink and copper with other organic elements to give it some flair. The uncut diamond in the ring, the unfinished wood altar, and the randomly placed geodes added to the charm of the overall shoot.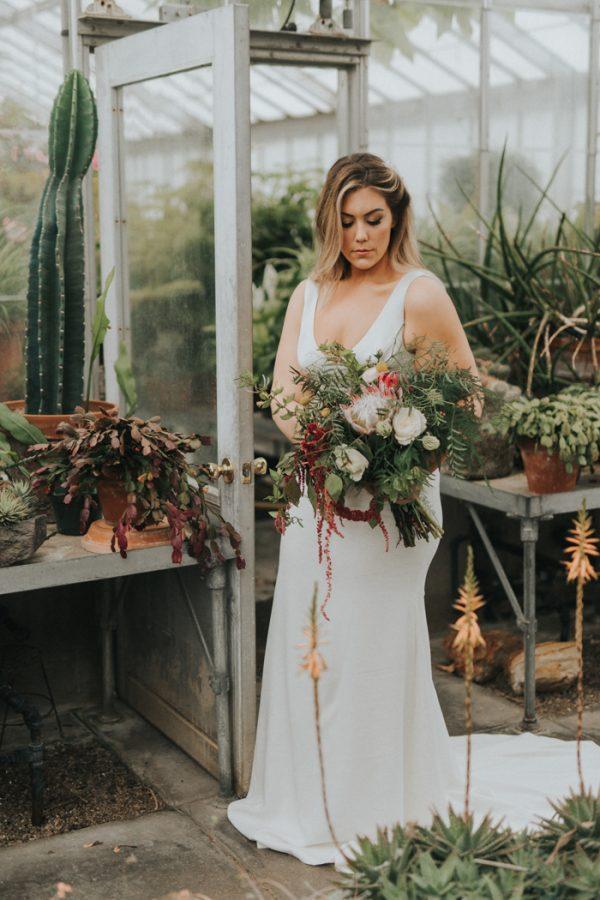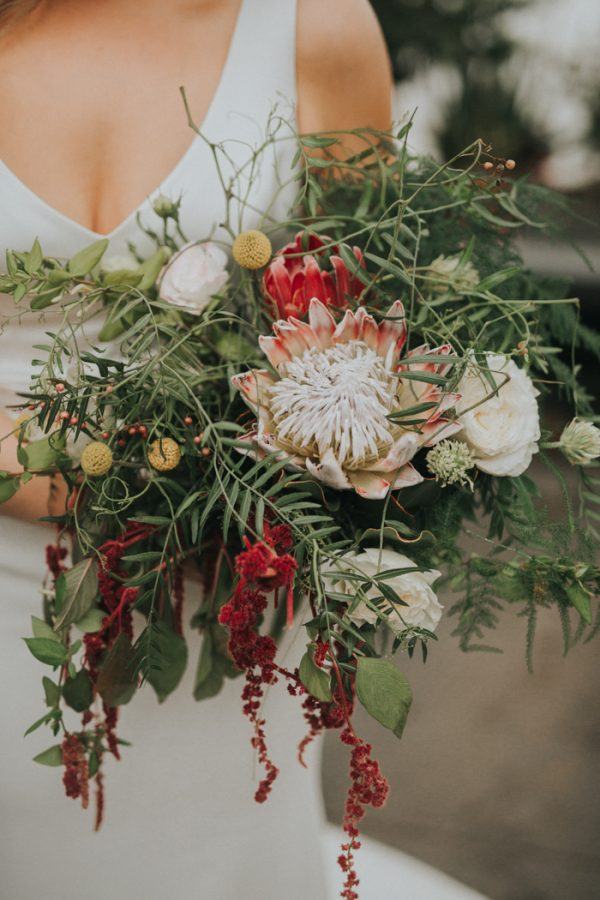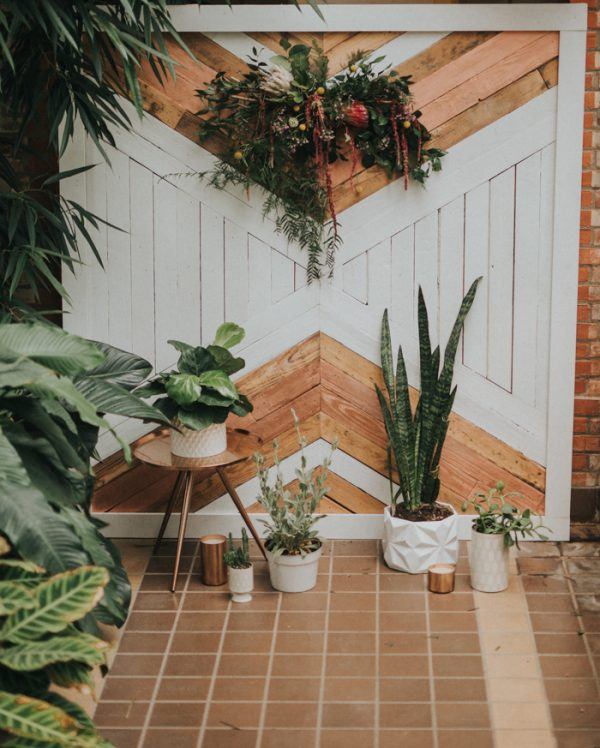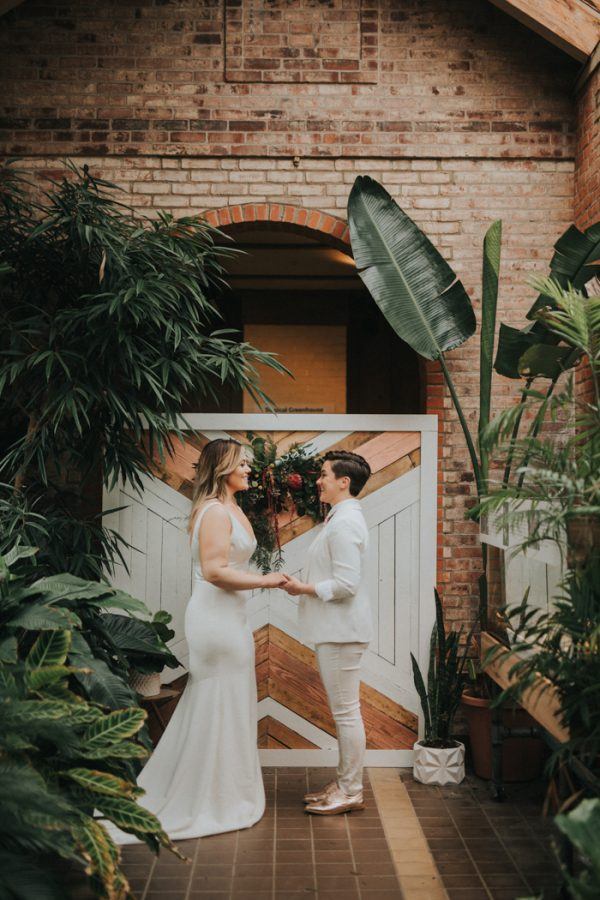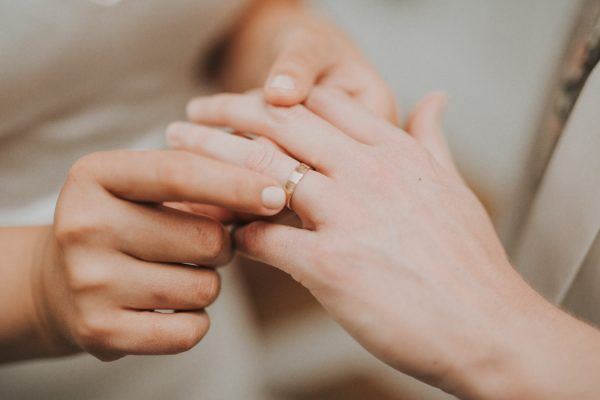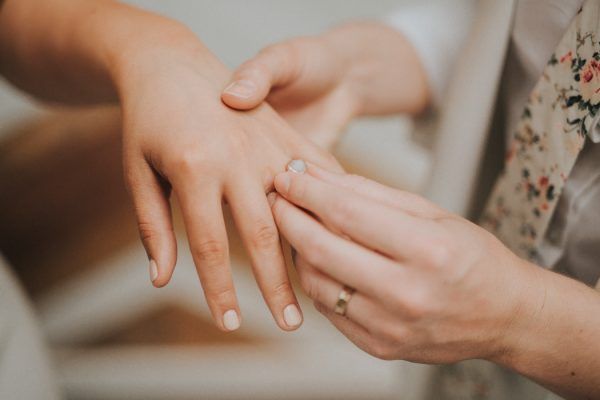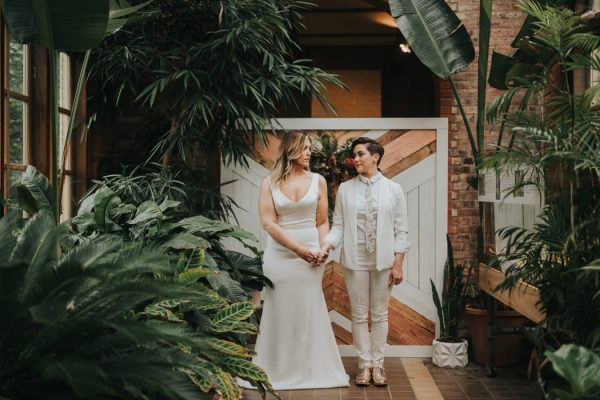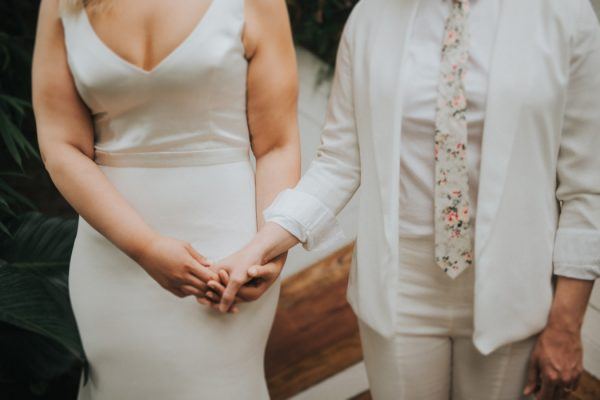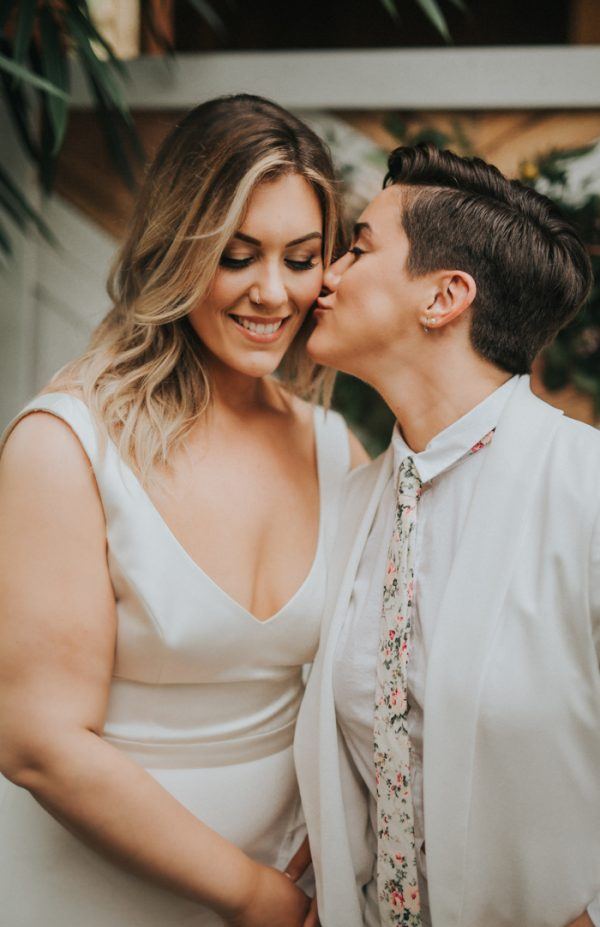 When it came time to select a real-life couple, Aubrey and Aly were the first to come to mind. Aubrey is a personal chef and Aly is an on-air radio personality. They are both well-styled, twenty-somethings who will be married next October in true Cleveland style!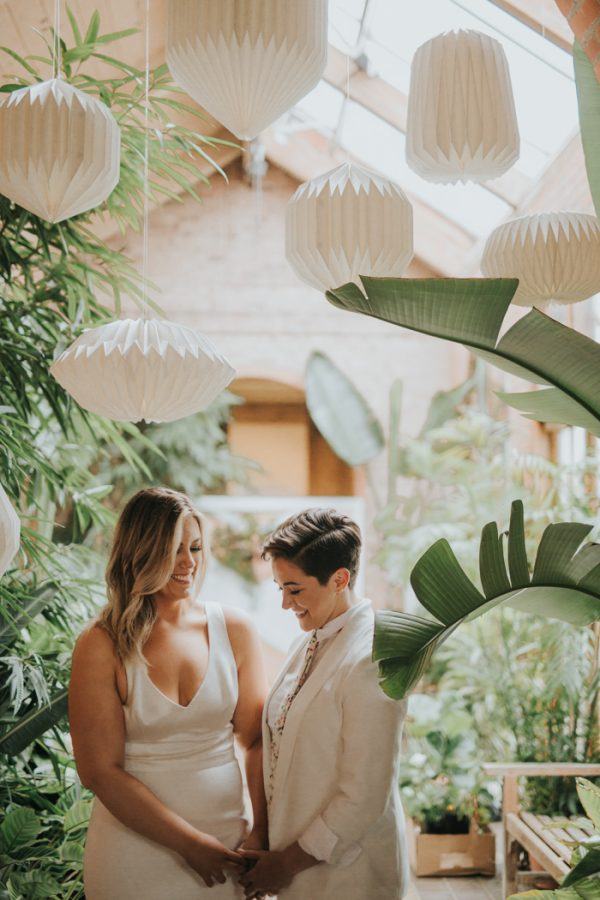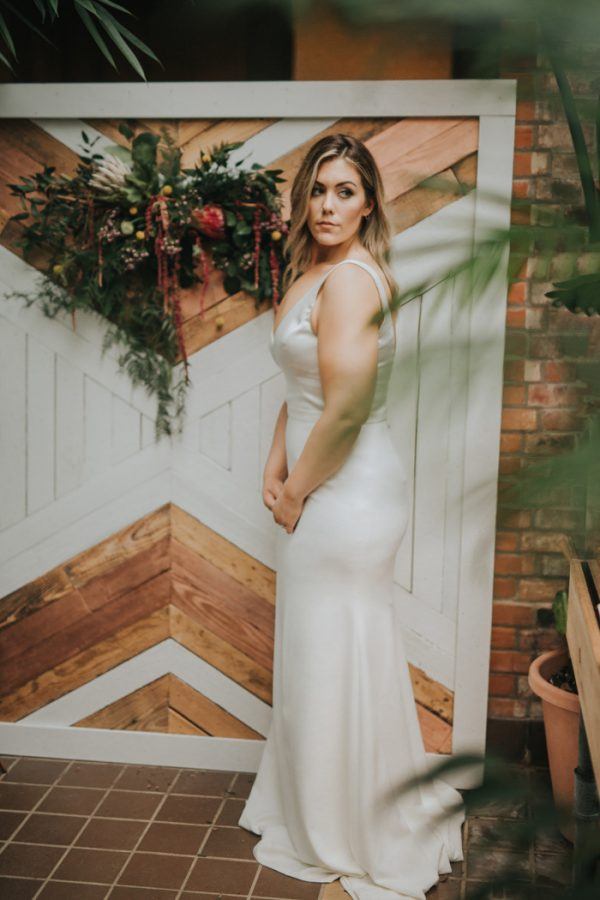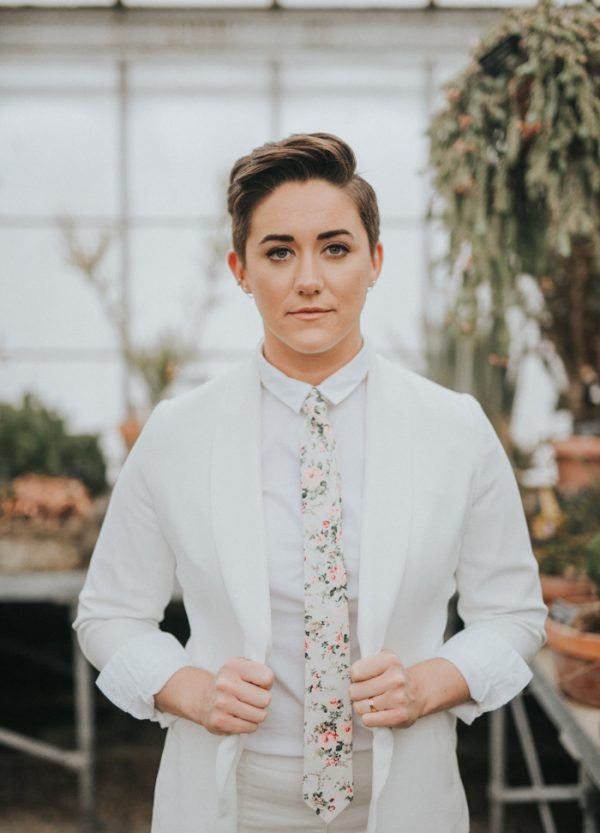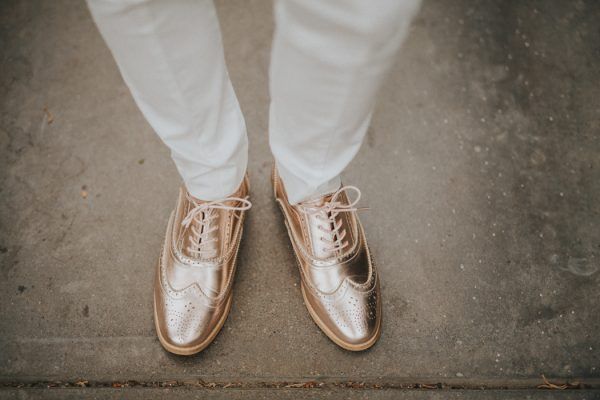 SHOP THIS LOOK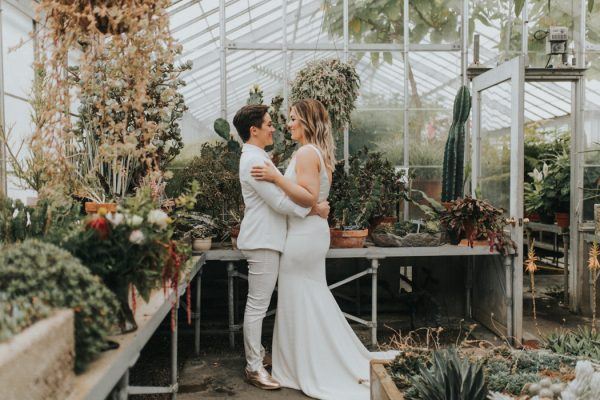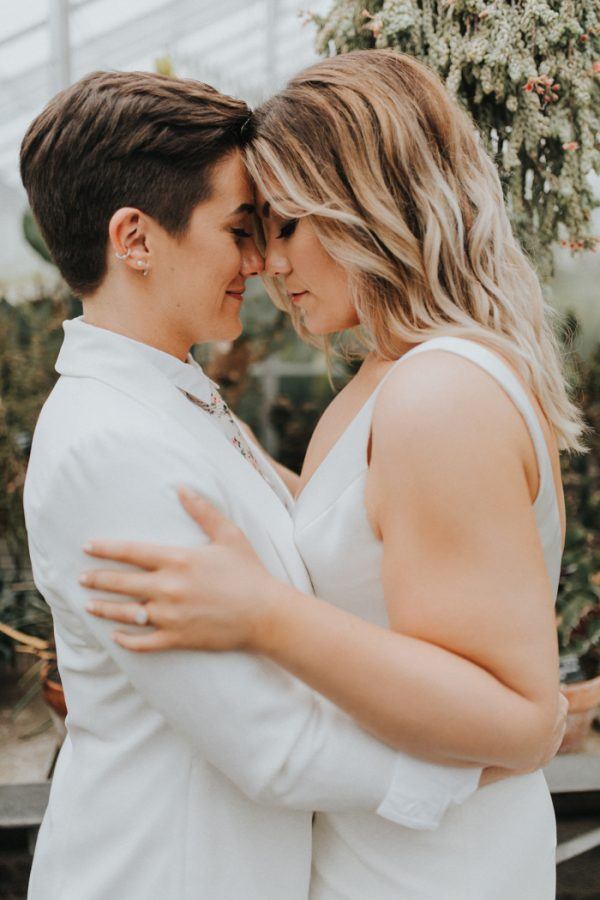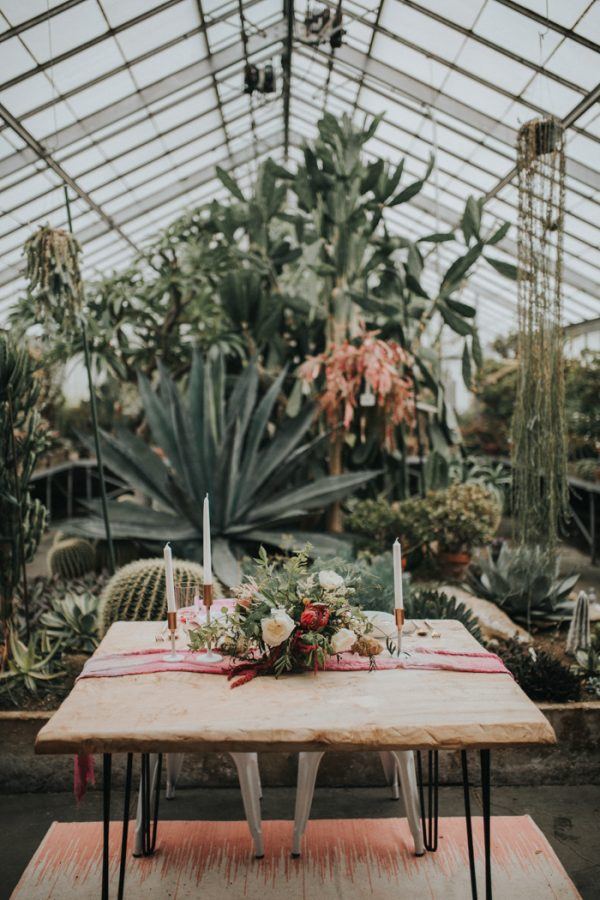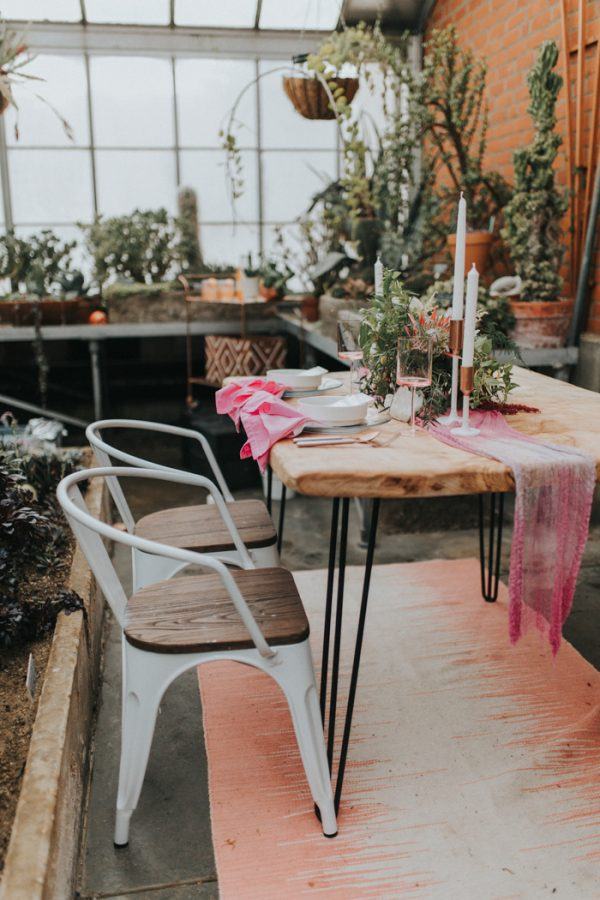 SHOP THIS LOOK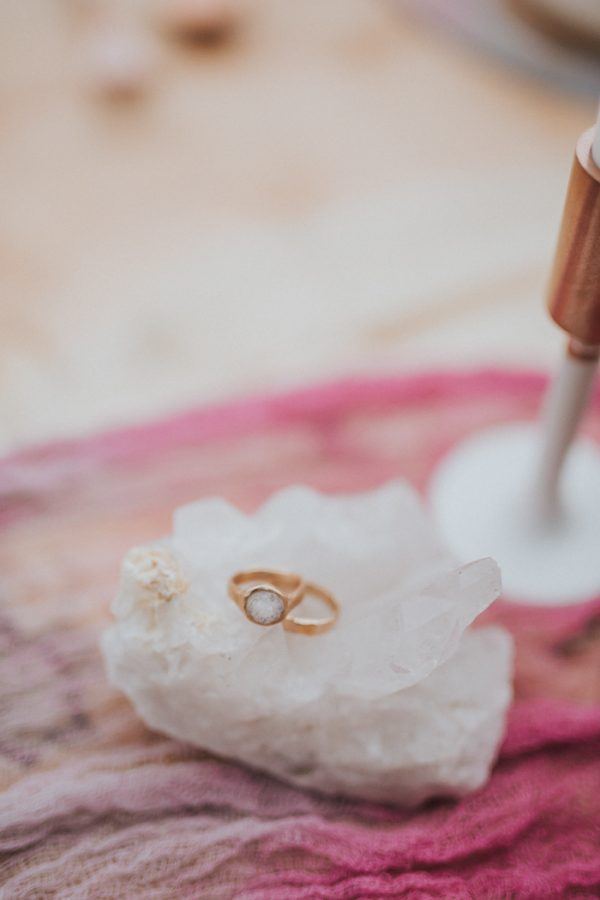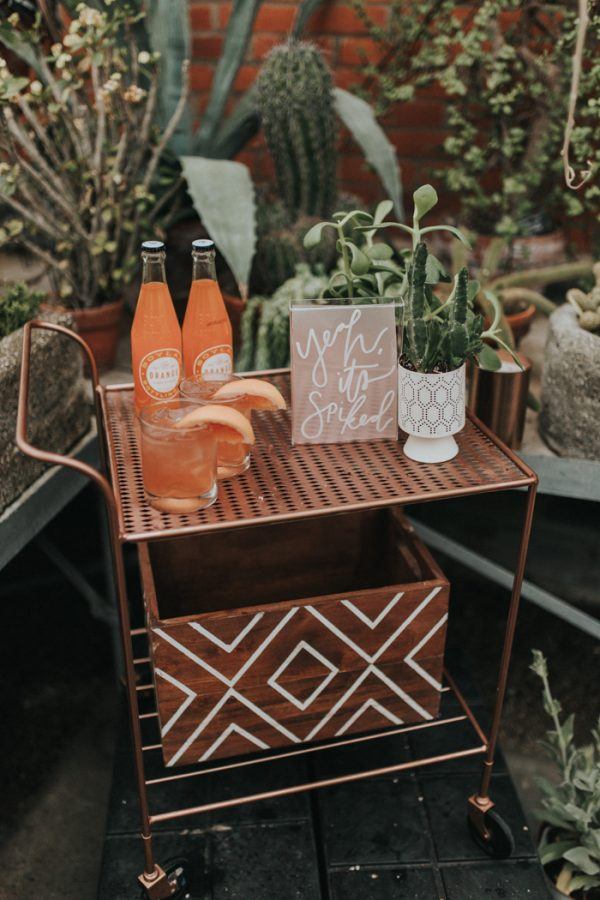 SHOP THIS LOOK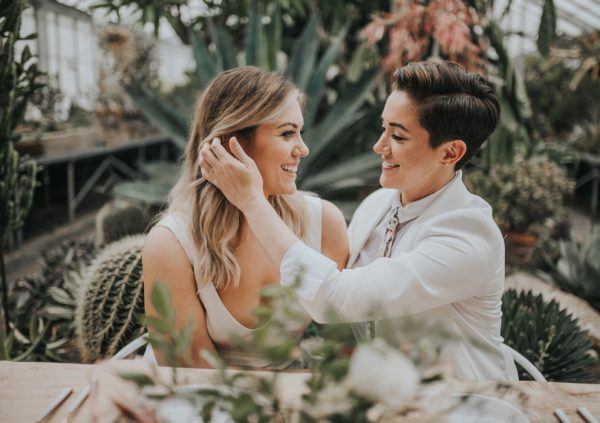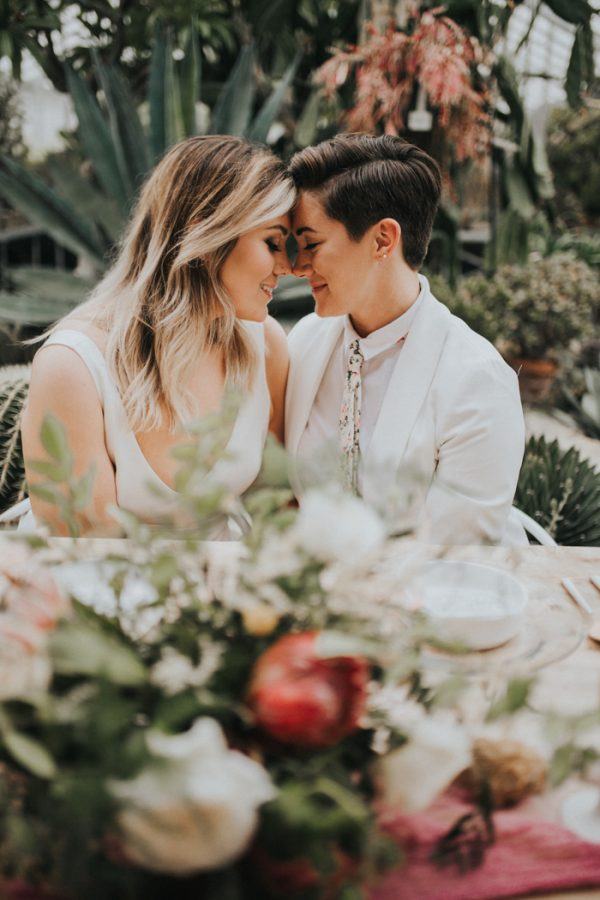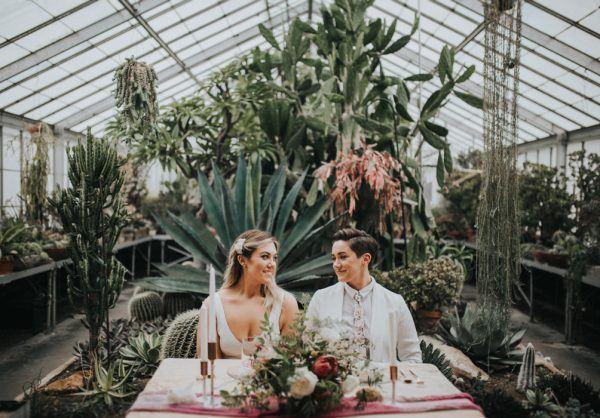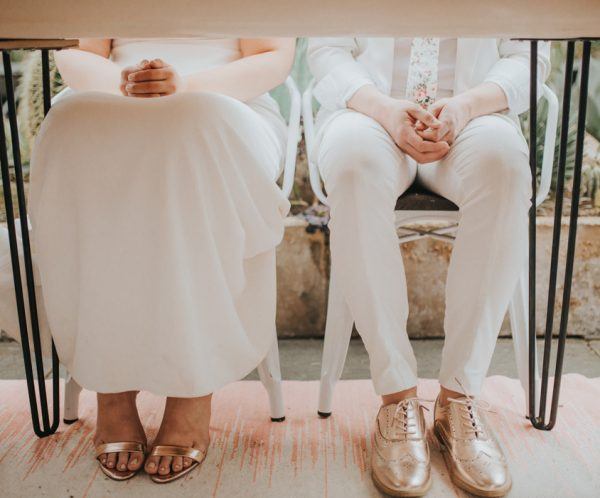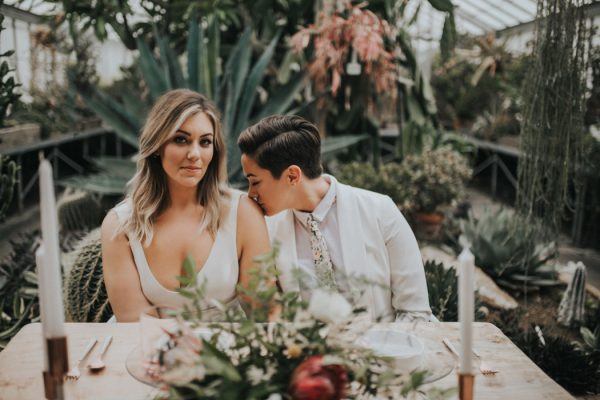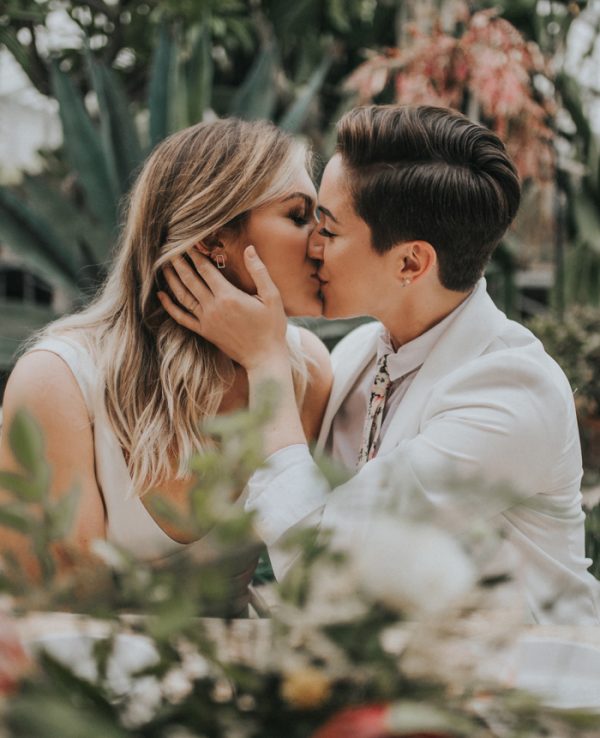 A huge thanks to Mann & Wife – Visual Storytellers for sharing this amazing elopement inspiration shoot with Junebug! Looking for more greenhouse wedding inspiration? You're going to be blown away by Thieny and David's colorful crystal-inspired greenhouse wedding at Shelldance Orchid Gardens!