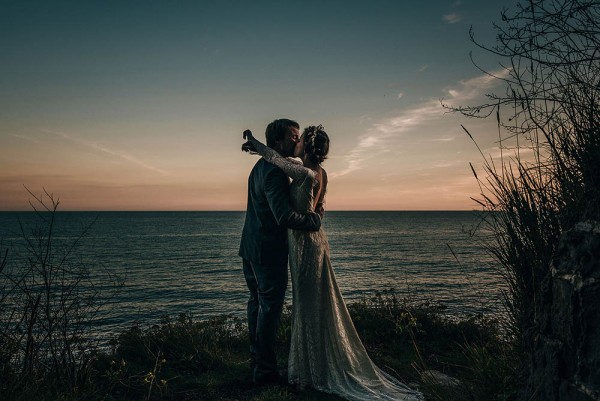 Travel-loving couple Gemma and David married at Ventnor Botanical Garden on an exceptionally beautiful day in England. To make their wedding truly their own, the pair decided to DIY, source, and curate every inch of their wedding decor — though not without a little help from their friends! Before joining their guests among the hanging gold picture frames and vintage luggage that decorated the reception marquee, the newlyweds enjoyed a few quiet moments overlooking the nearby Isle of Wight while Jason Mark Harris Photography documented their love.
The Couple:
Gemma and David
The Wedding:
Ventnor Botanical Garden, Ventnor, Isle of Wight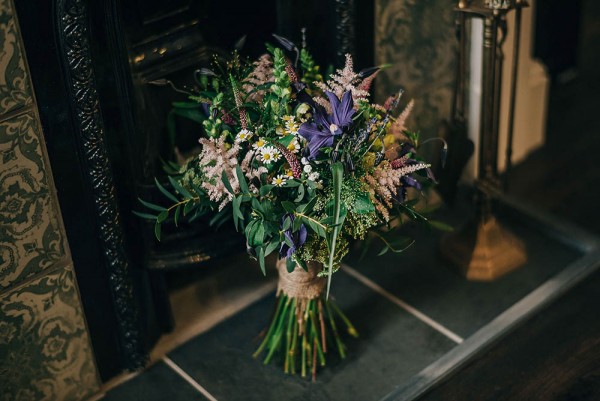 As a young girl I always wanted to wear my mums wedding dress but unfortunately it was not in good condition and had yellowed slightly. So I decided to have my own dress, after trying on a few dresses in London I decided to have my dress made by Daughters of Simone in San Francisco. The design of my dress is very similar to my mums, lace with long sleeves, very simple with a fishtail bottom and small train. The main difference is the back, I really wanted a backless dress and that is one of the main reasons I fell in love with the Daughters of Simone design. To compliment the design I had a jeweller friend design me a back necklace, she also made David's wedding ring and the earrings he got me as my wedding gift. One of my bridesmaid did my hair, which I absolutely loved and I wore my grandma's tiara which was worn by her on her wedding day as well as my mum and her sisters. I absolutely loved my overall look and have never felt so pretty and special.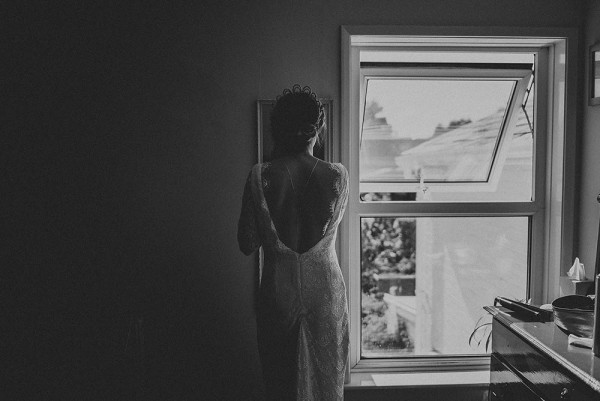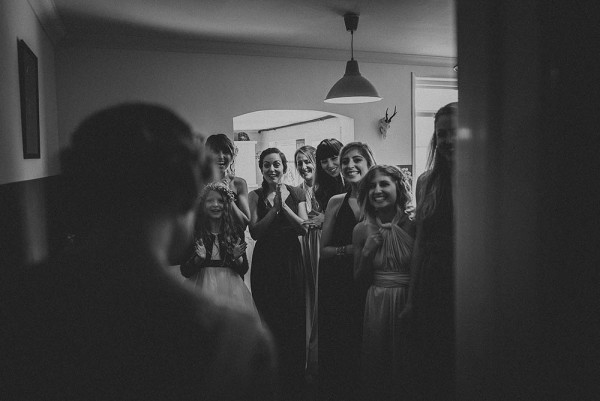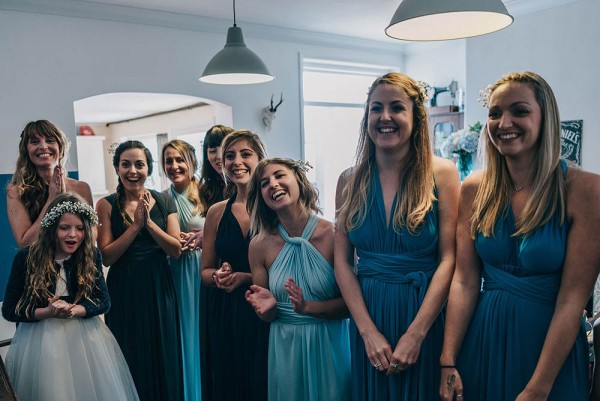 We both love to travel and love the outdoors so we decided straight away that we wanted to get married outside (Risky, I know, since we live in England!). We had always talked about getting married at Ventnor Botanical Garden on the Isle of Wight but we were unsure if we could legally get married outside but after visiting them and finding out they had plans to convert their old tennis hut so they could hold outside ceremonies, it was a no-brainer. The venue is one of our absolute favourite places to visit and it is situated in Ventnor, one of our favourite places on the Isle of Wight, We always feel like we are on holiday there and its only 40 minute drive from our house.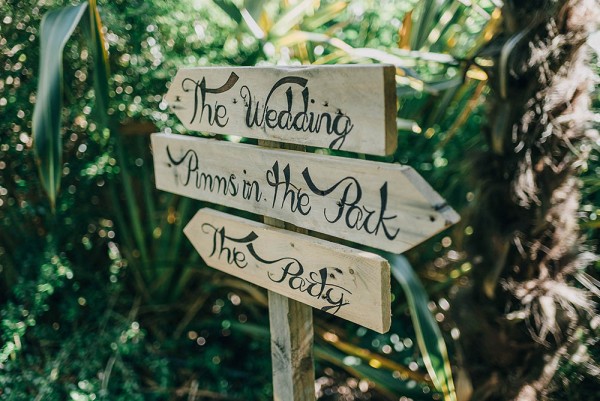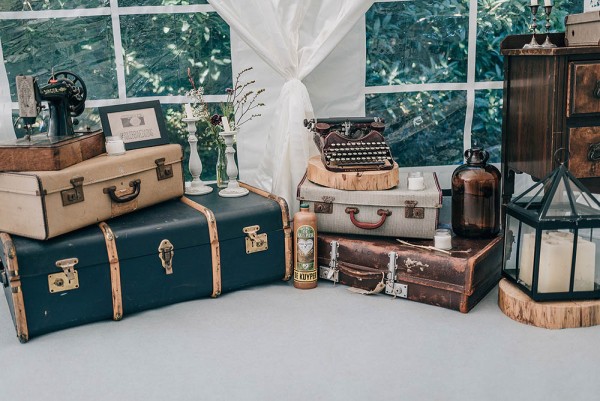 We wanted the day to reflect us as much as possible, as mentioned above we both love to travel so decided on a travel theme. The overall feel and design of the wedding was very laid back with a vintage/bohemian feel. We used lots of wild flowers in the marquee to reflect our surroundings and used our own vintage props to add interest.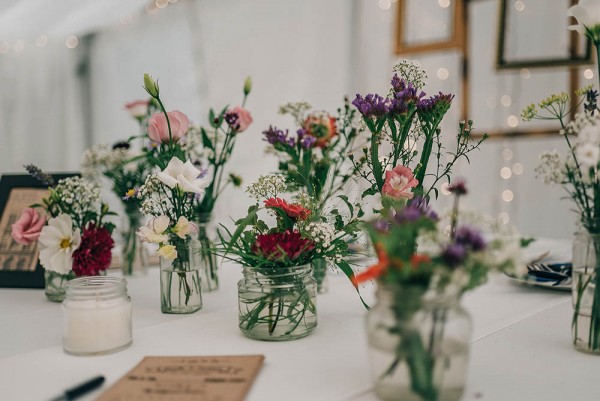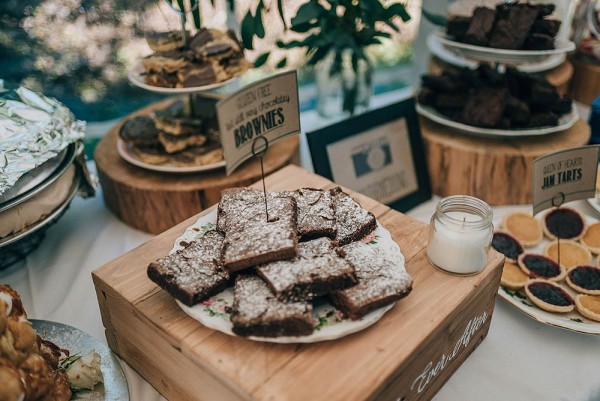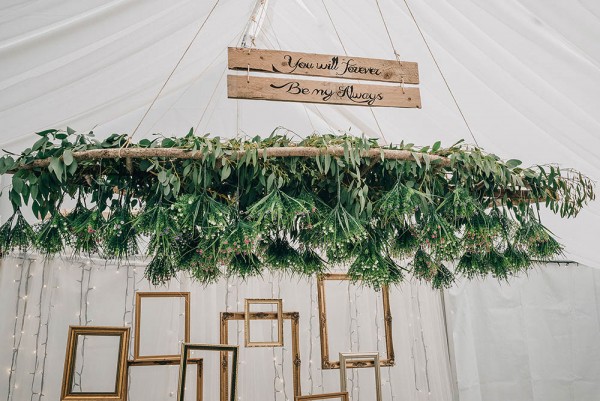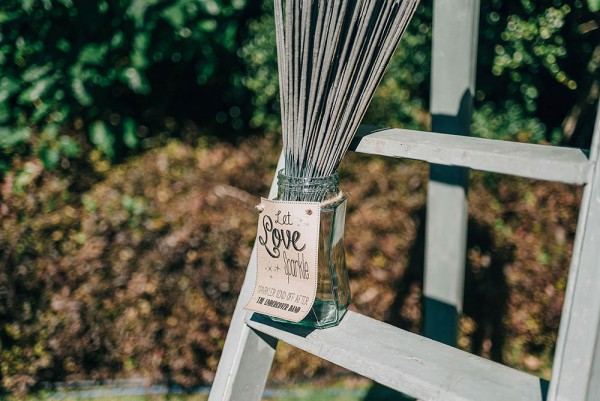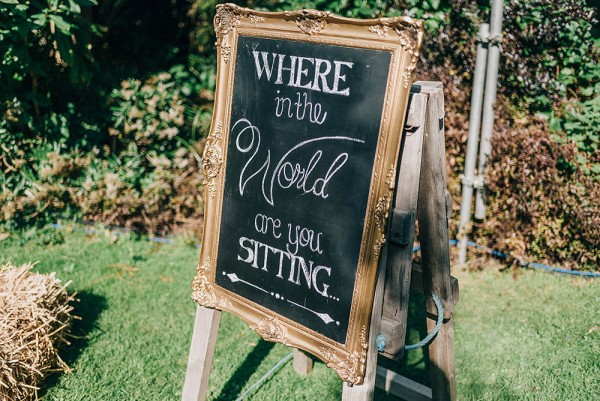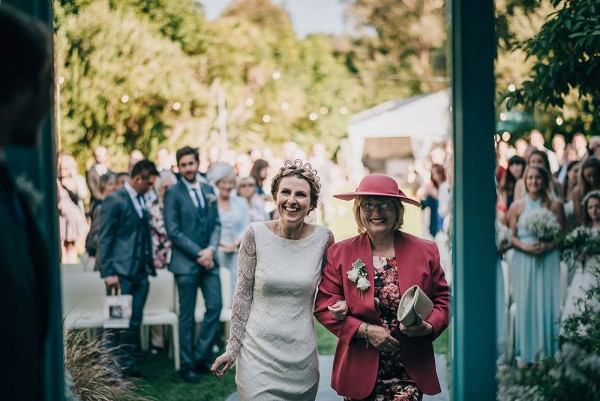 From the bride: My favorite moment was walking down the aisle, trying to keep it together as I saw David's face as I was approaching him. Two family members were playing "Wherever you will go" by the Calling acoustically which made it extra special.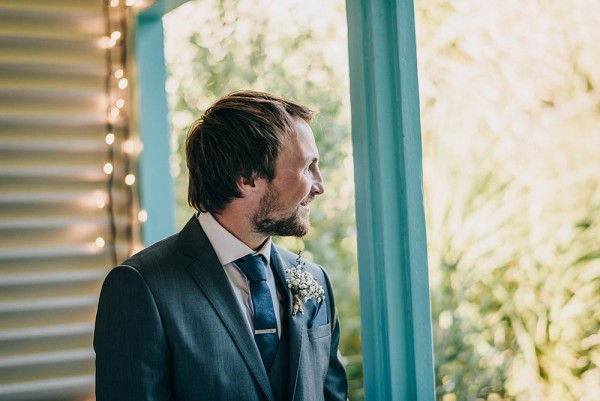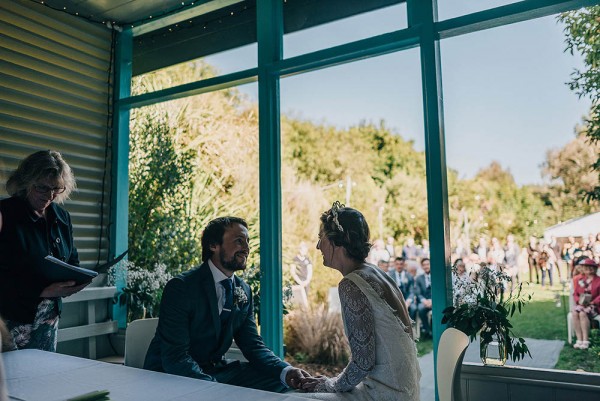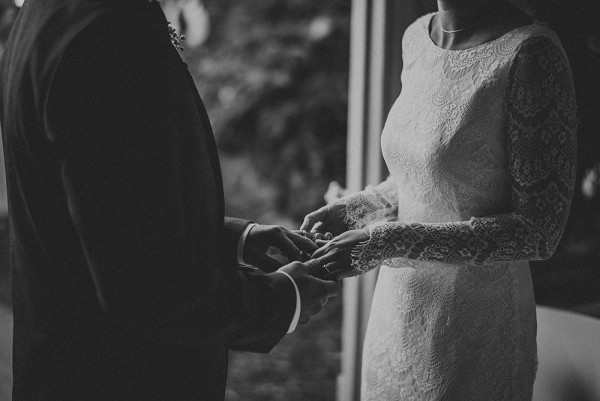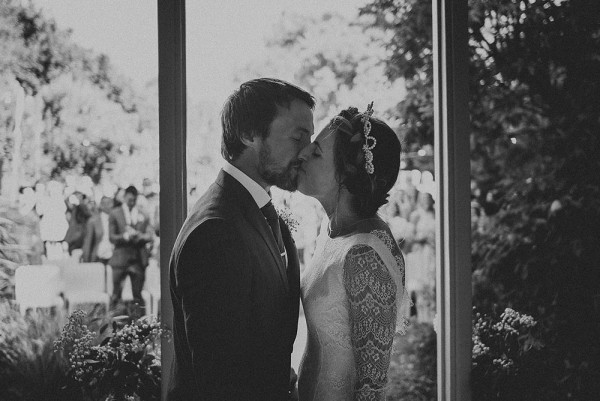 From the groom: For me it was when we had completed the ceremony and were walking back up the aisle as husband and wife along to the Beach Boys' "Wouldn't It Be Nice" with family and friends cheering for us.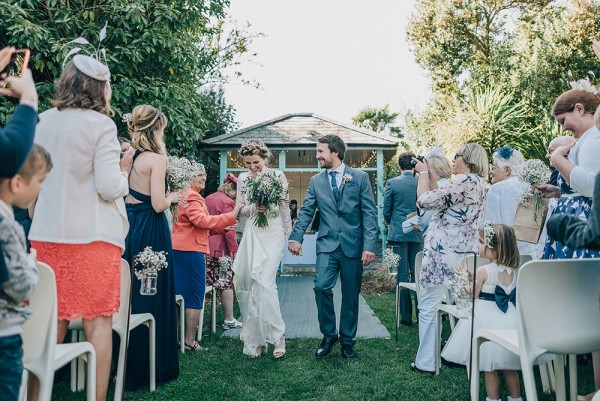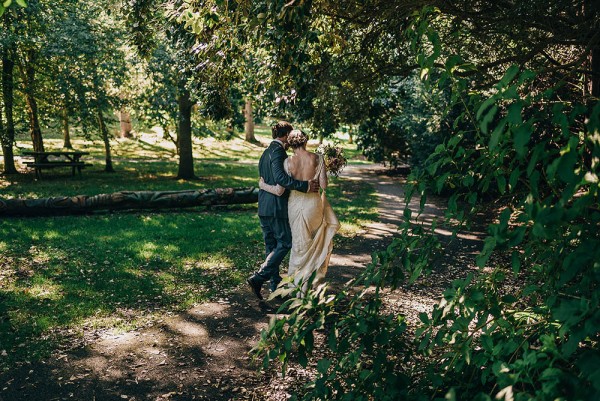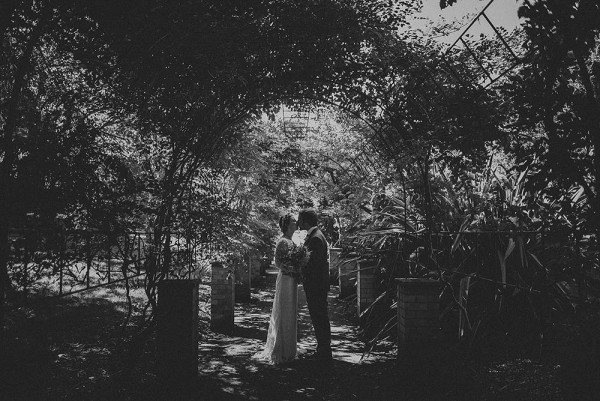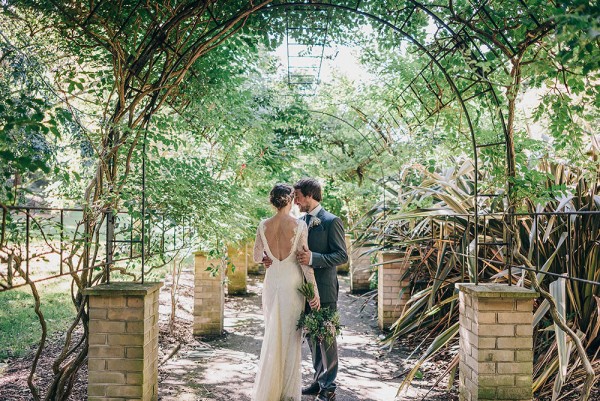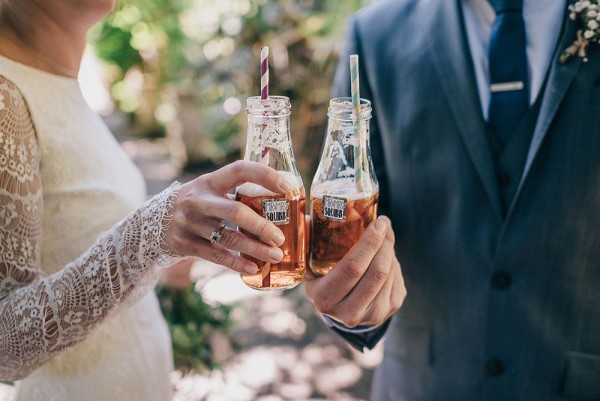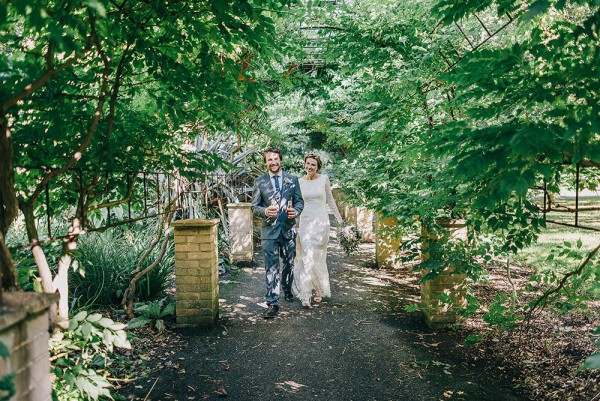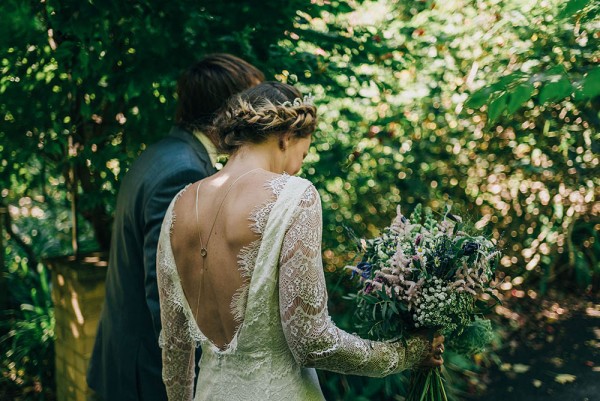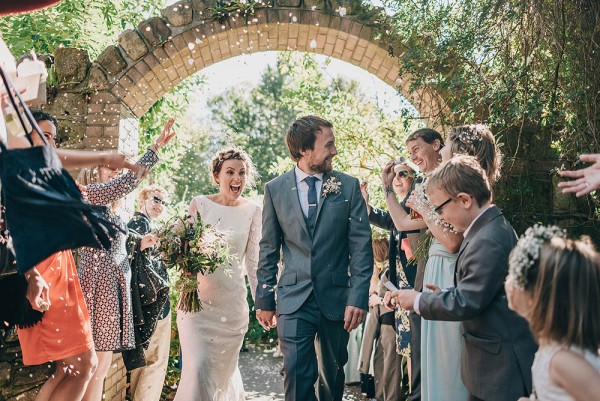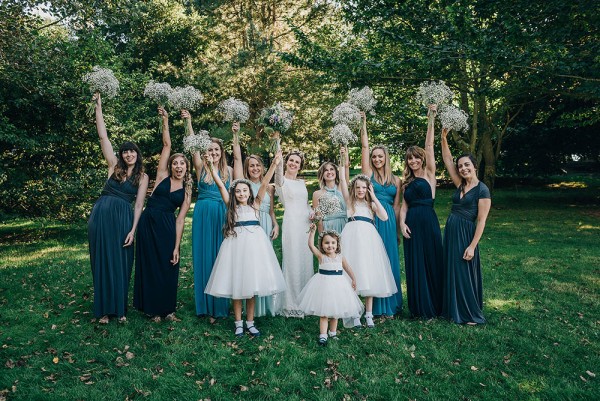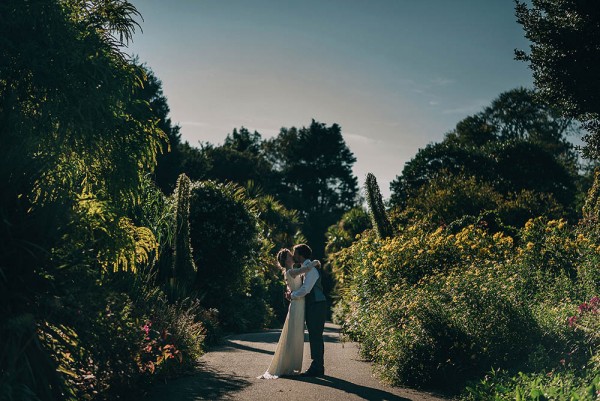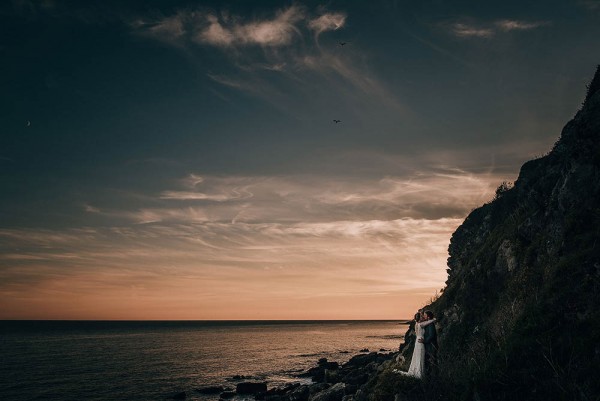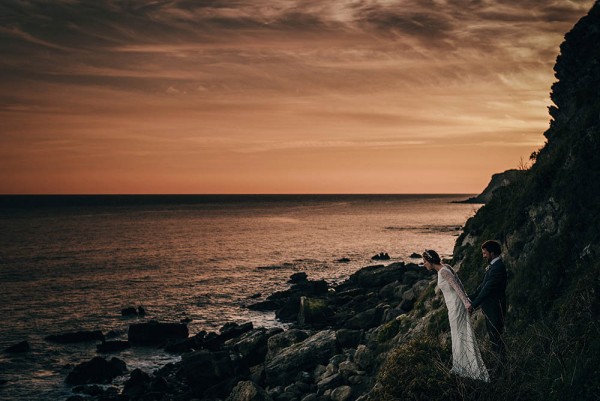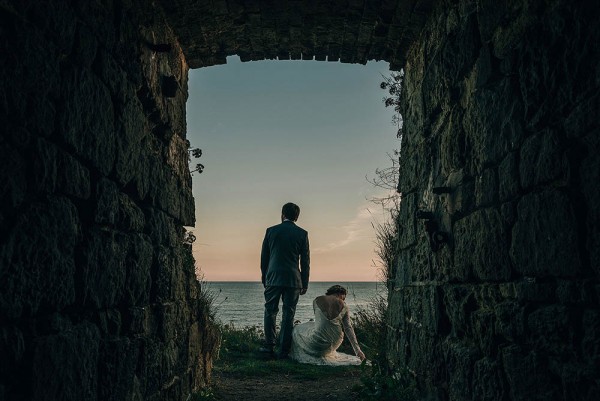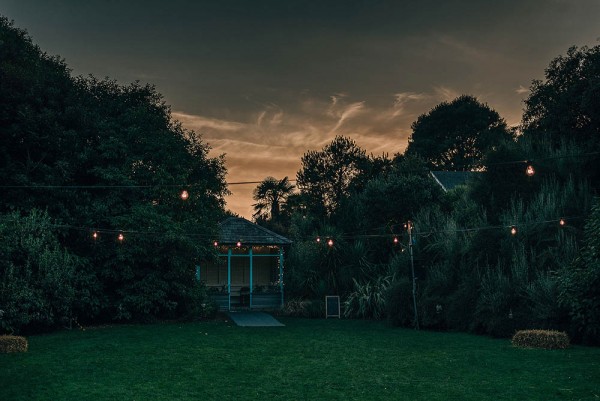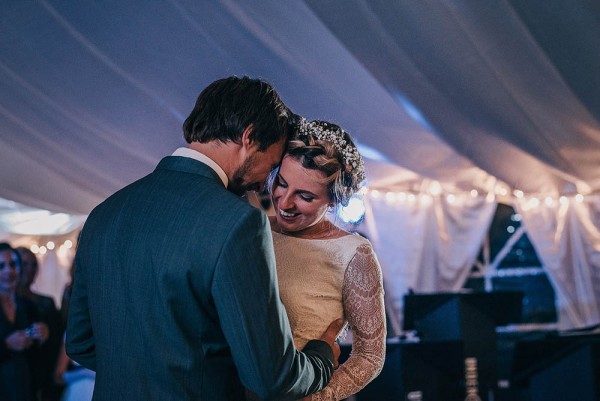 Congrats to Gemma and David on their naturally beautiful English wedding! For more from Jason Mark Harris Photography, be sure to check out Michelle and James' timeless British wedding at The Larmer Tree.