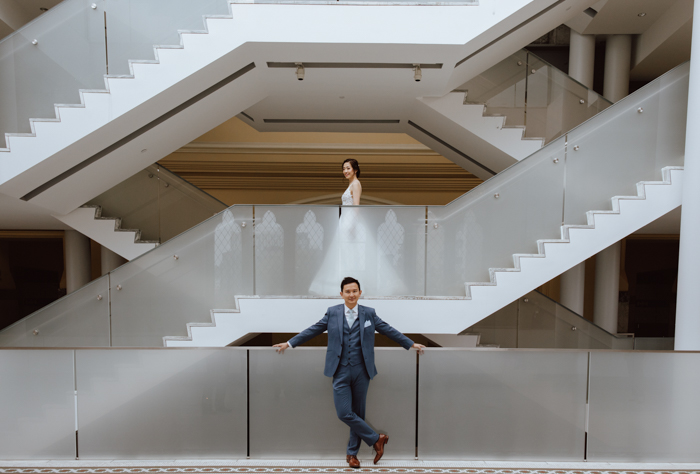 Danica and Eric's dual ceremony wedding day at Stonefields Estate was as effortlessly modern as it was rustic! It should come as no surprise that the bride, who is an architect, put together a gorgeous design for the tea ceremony, the wedding ceremony, and the reception. The overall vibe was clean, crisp, and elegant, which they accomplished using a neutral color palette of whites, blues, and greys, an organic floral design created by L'Orangerie Floral Design, and the most delicious dessert bar of mini cakes from Patisserie La Toque. The rustic charm of the venue and the couple's modern style were a match made in heaven that Agatha Rowland captured brilliantly in every frame.
The Couple:
Danica and Eric
The Wedding:
Stonefields Estate, Ottawa, Ontario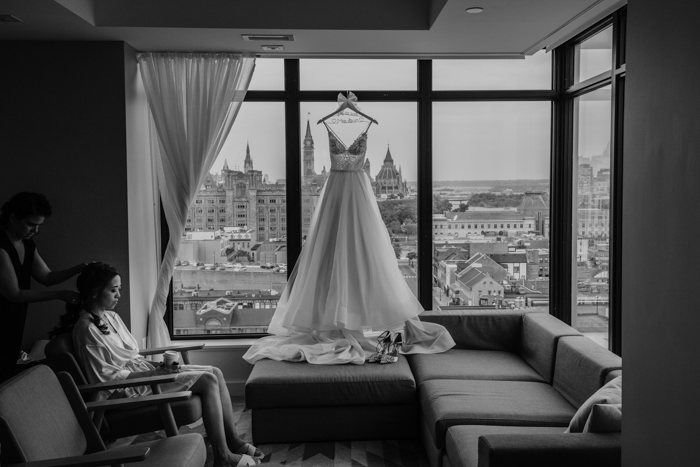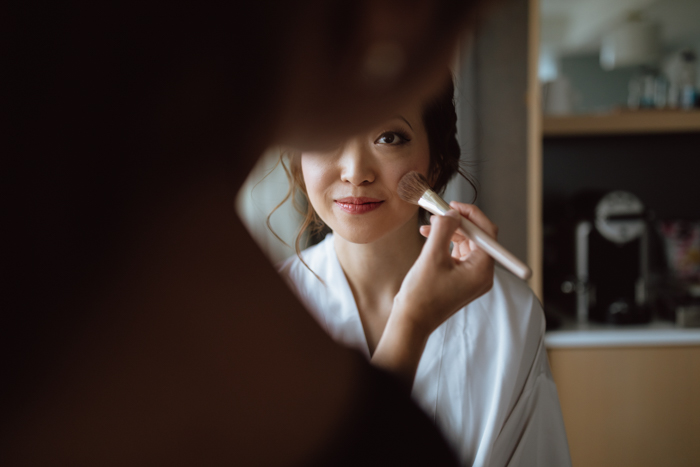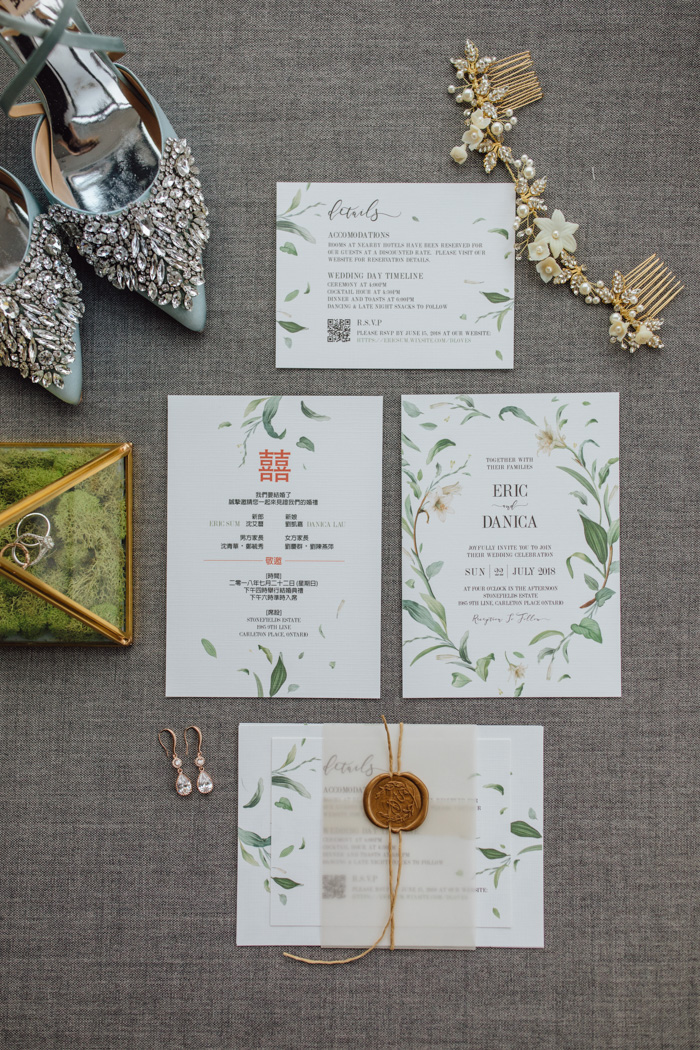 We wanted a wedding under 100 people to keep it intimate and approachable. A lot of our family and friends are spread across the country and the globe, so the most important thing to us was to take this rare opportunity, unite all our loved ones and celebrate this milestone together.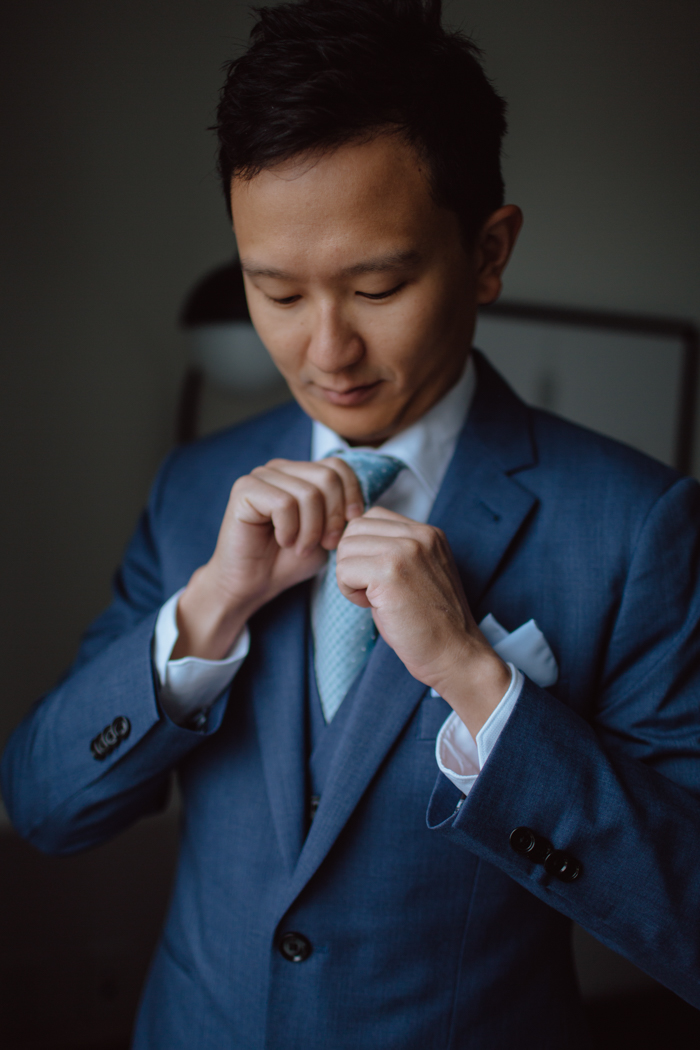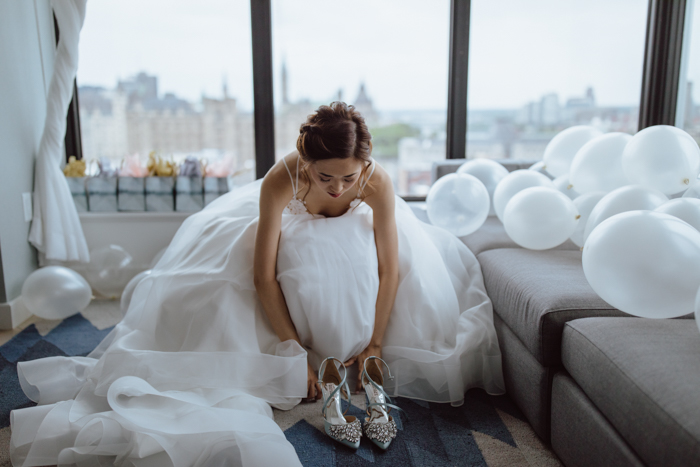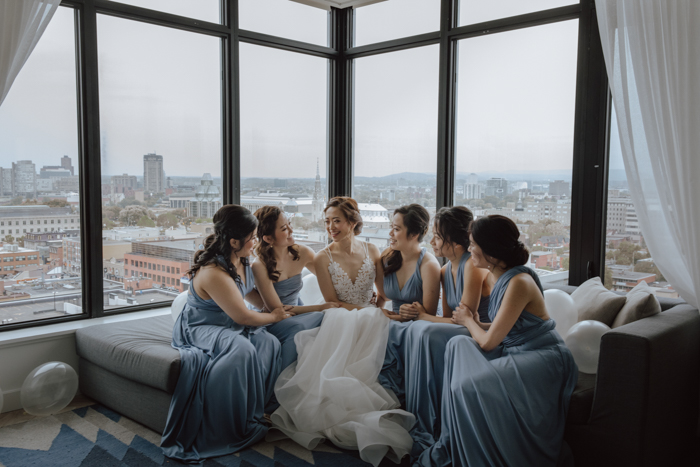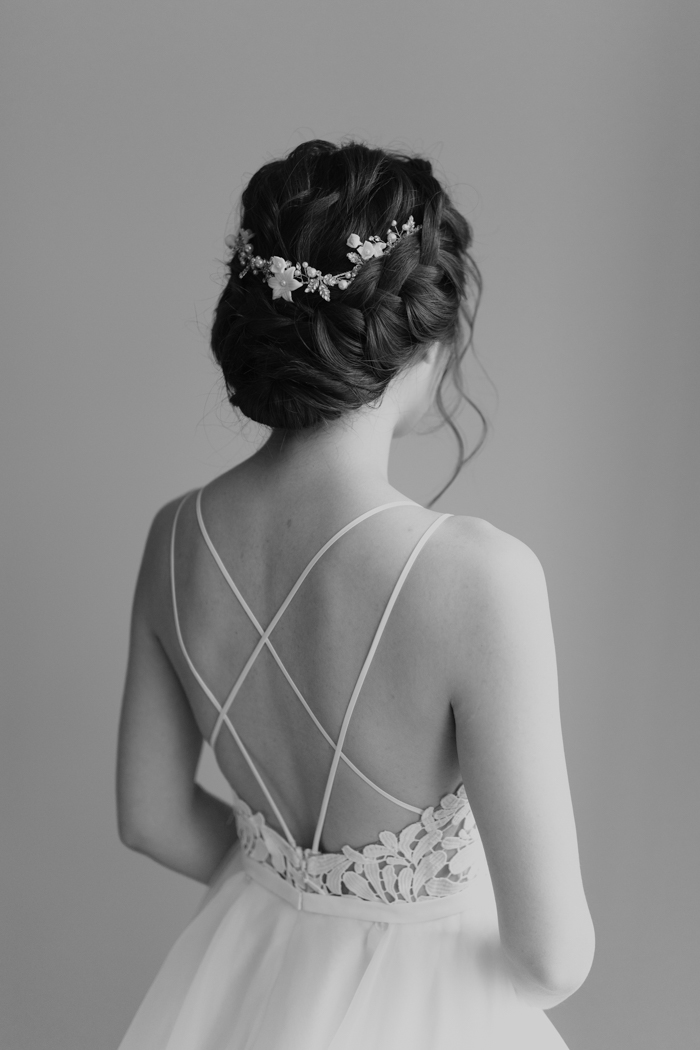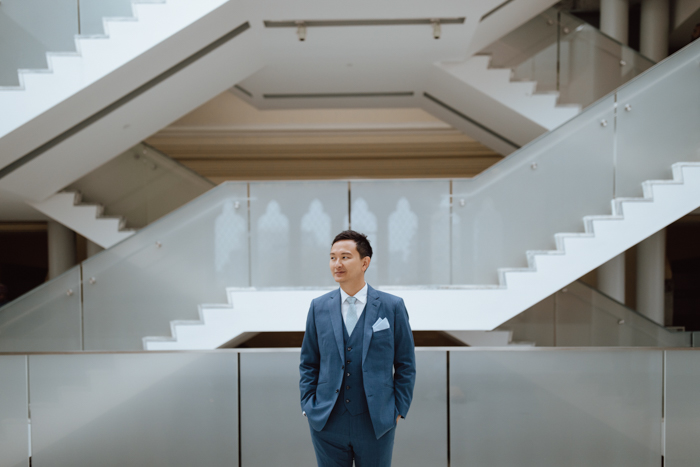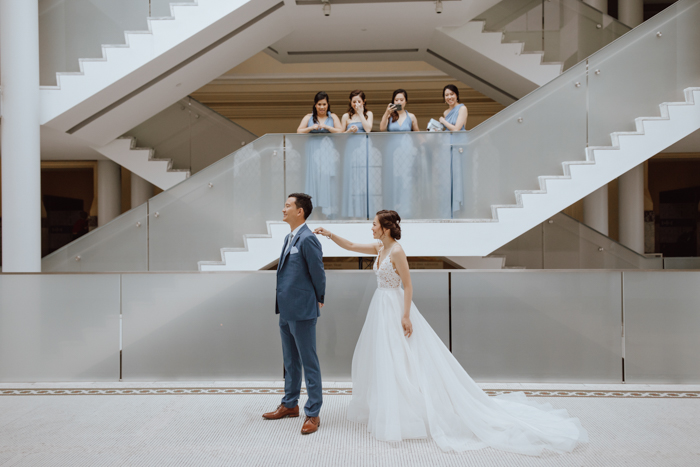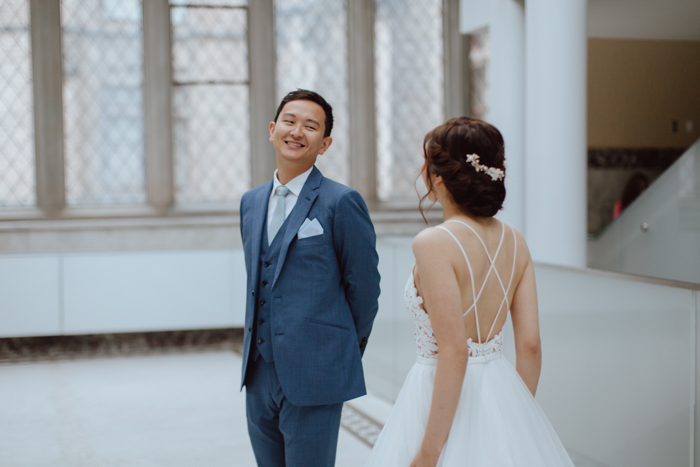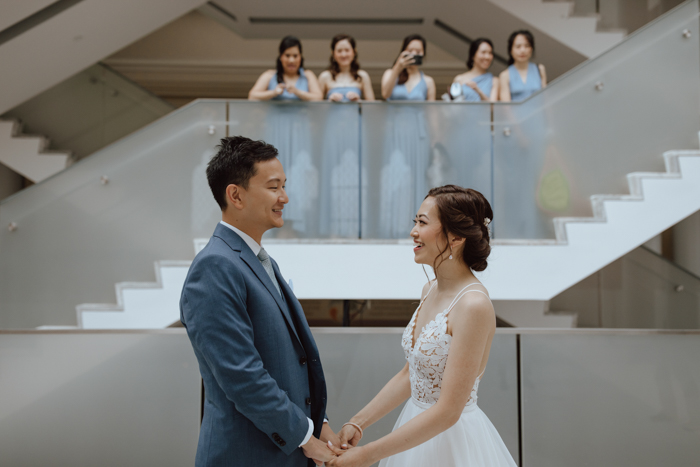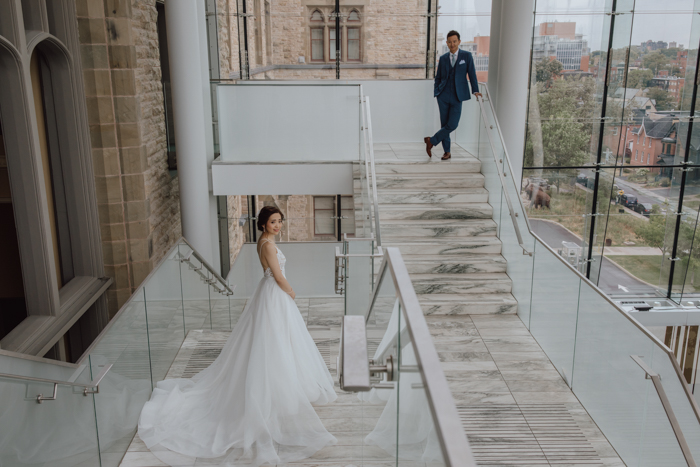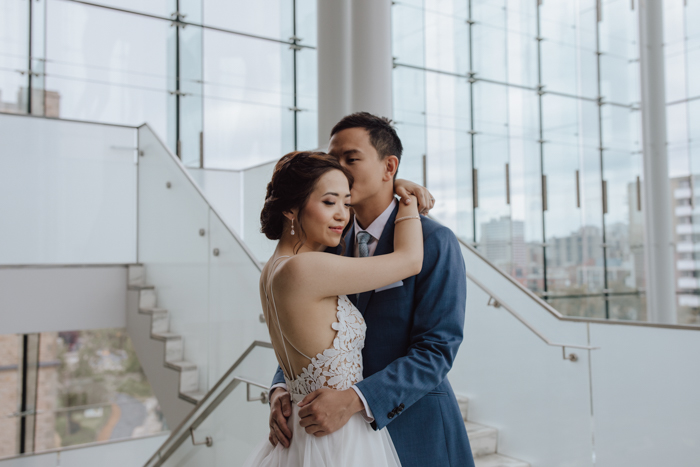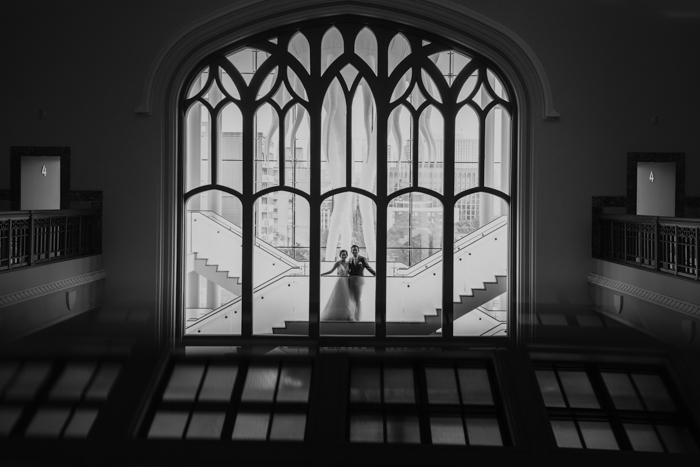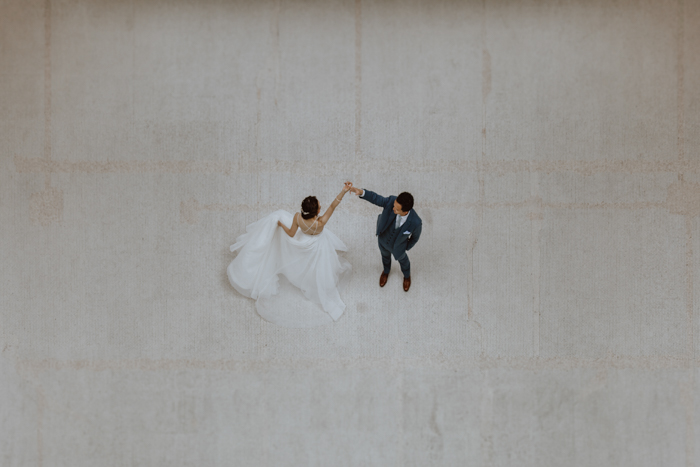 The first look at the Museum of Nature where we had our first date and the little surprise picnic we had just before the dinner reception were the two most memorable part of the entire day!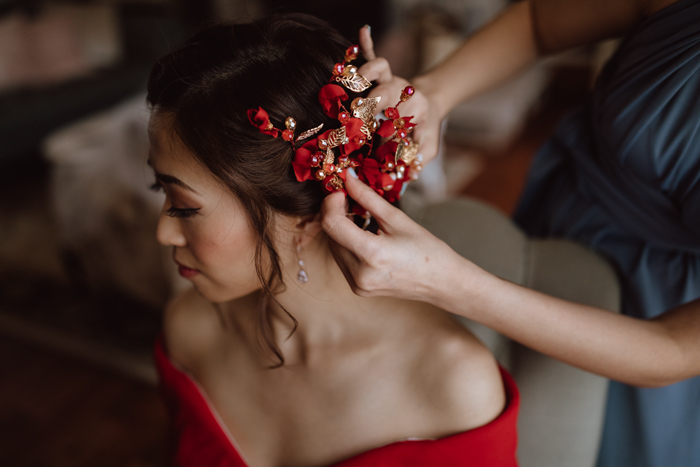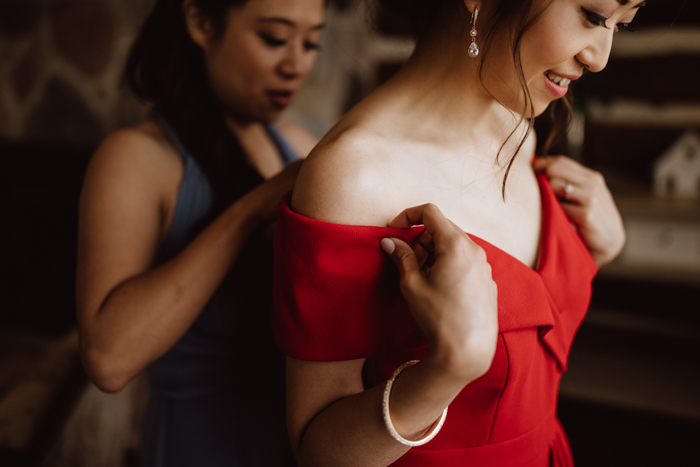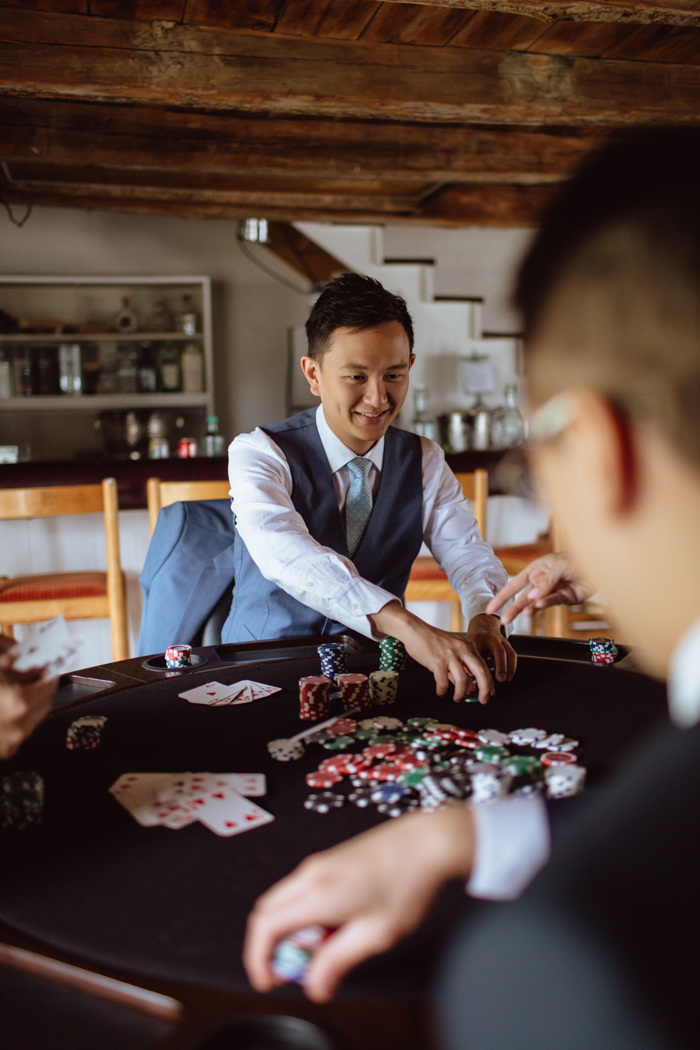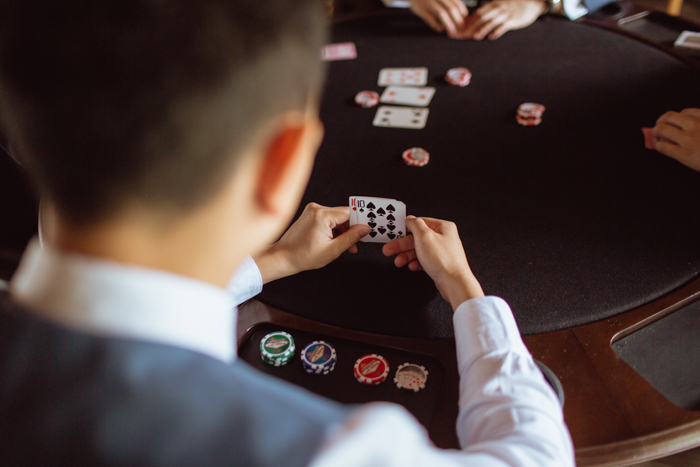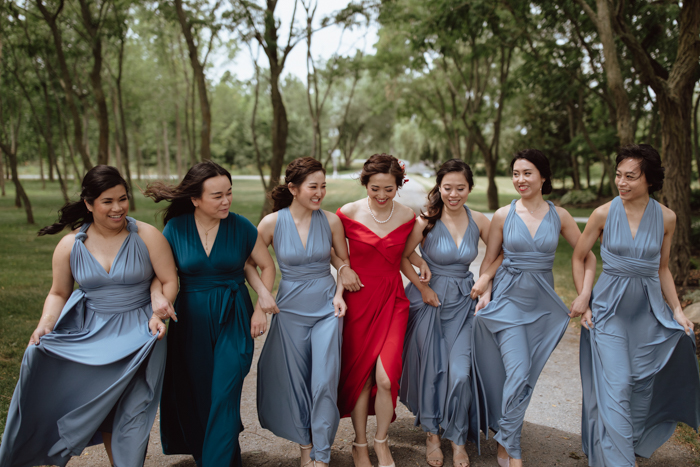 I am lucky to have a group of talented architecture friends from school, so we DIY-ed as much as we could! I designed all stationary, including invitations, menu and place cards, and the signs. My friend Erica made the handwritten seating chart and the garlands on the sign, as well as the chair swags for the ceremony aisles. My friend Cecilia made the big moss "D&E" letters and helped design the logo for the wax seal stamp. Eric and I purchased all the geometric vases, card boxes, cake stands, table runners and miscellaneous decorations. Lastly, my friend Jimmy designed and hosted the games played throughout the night.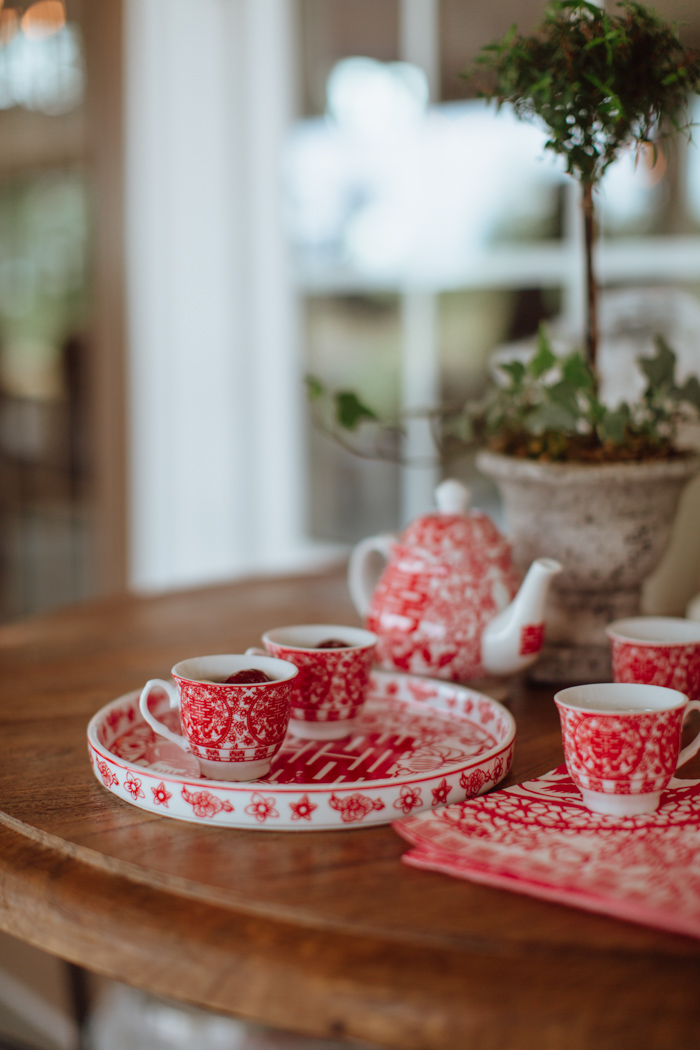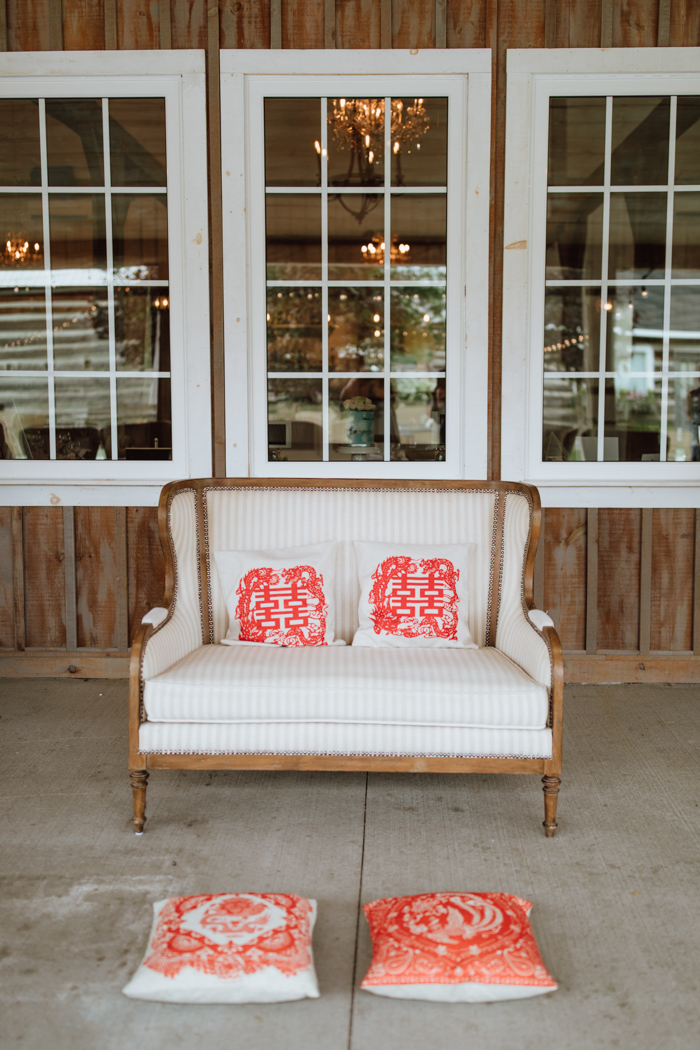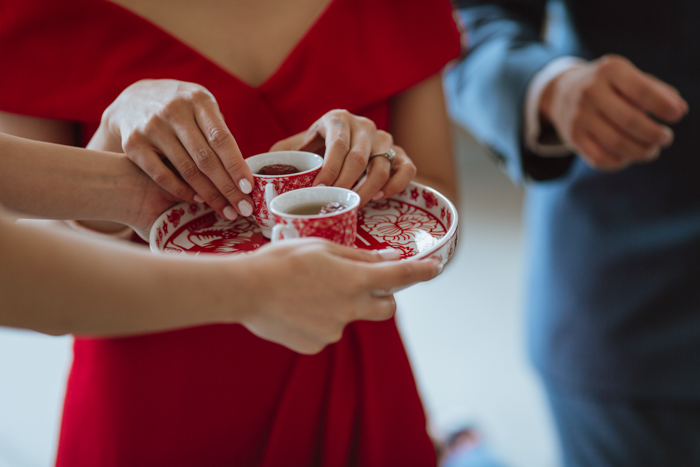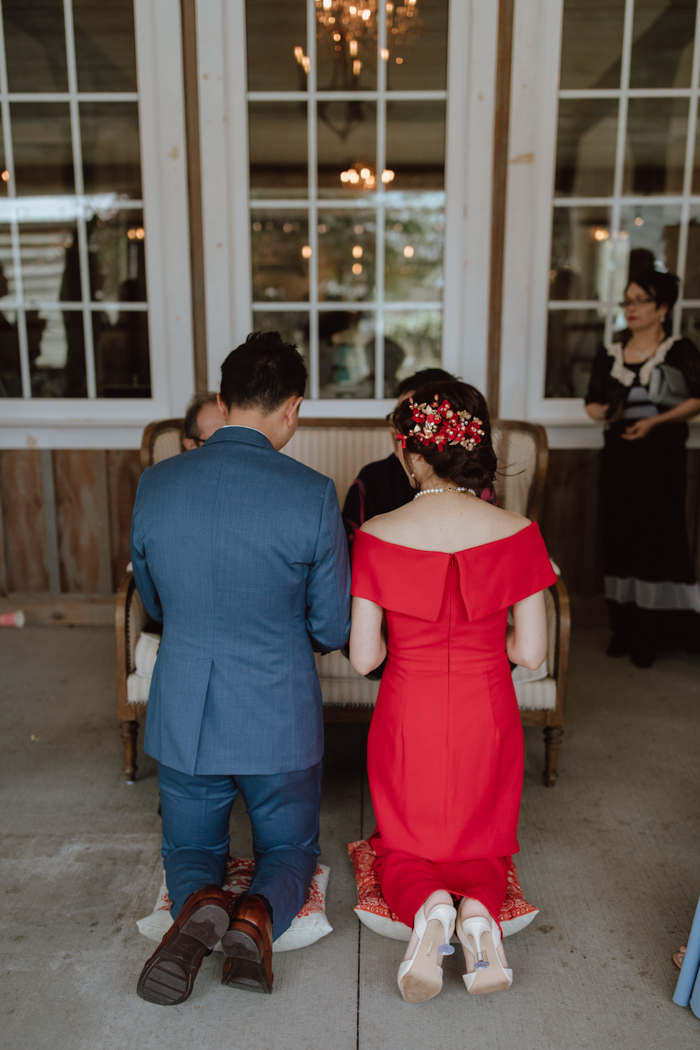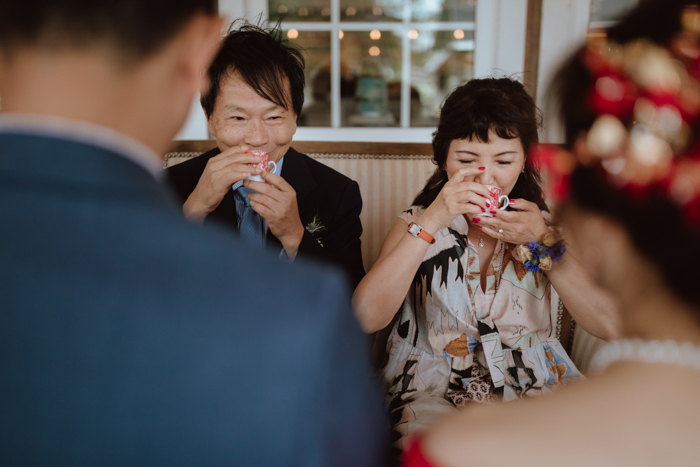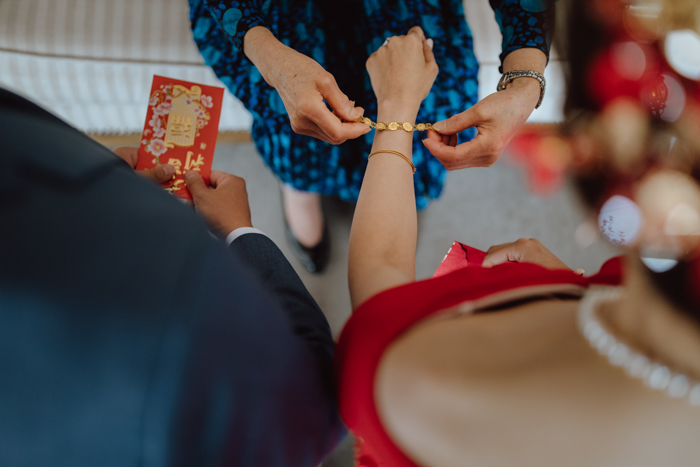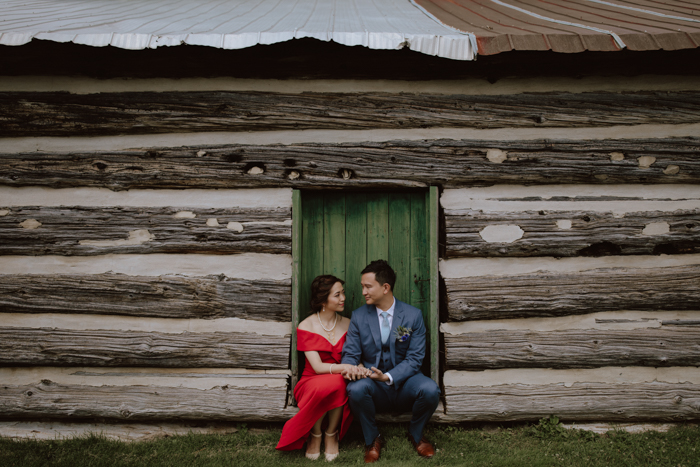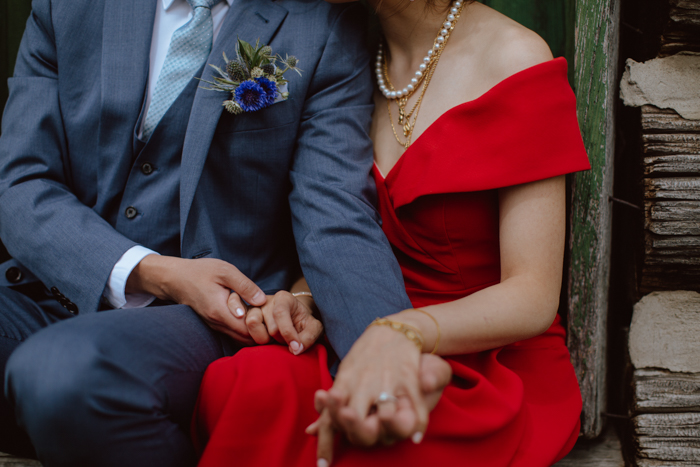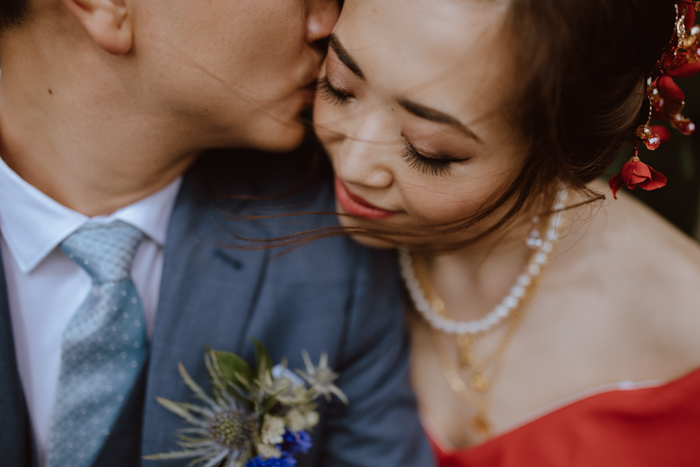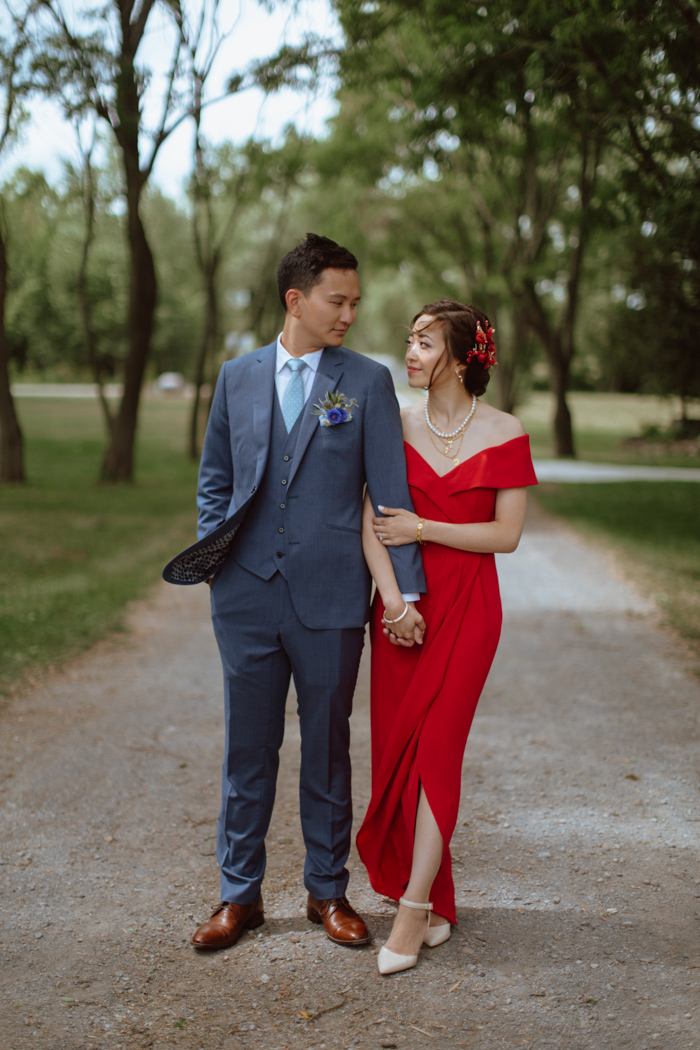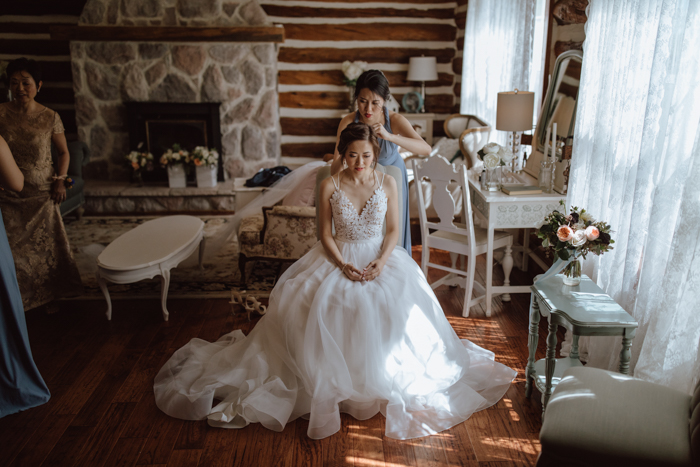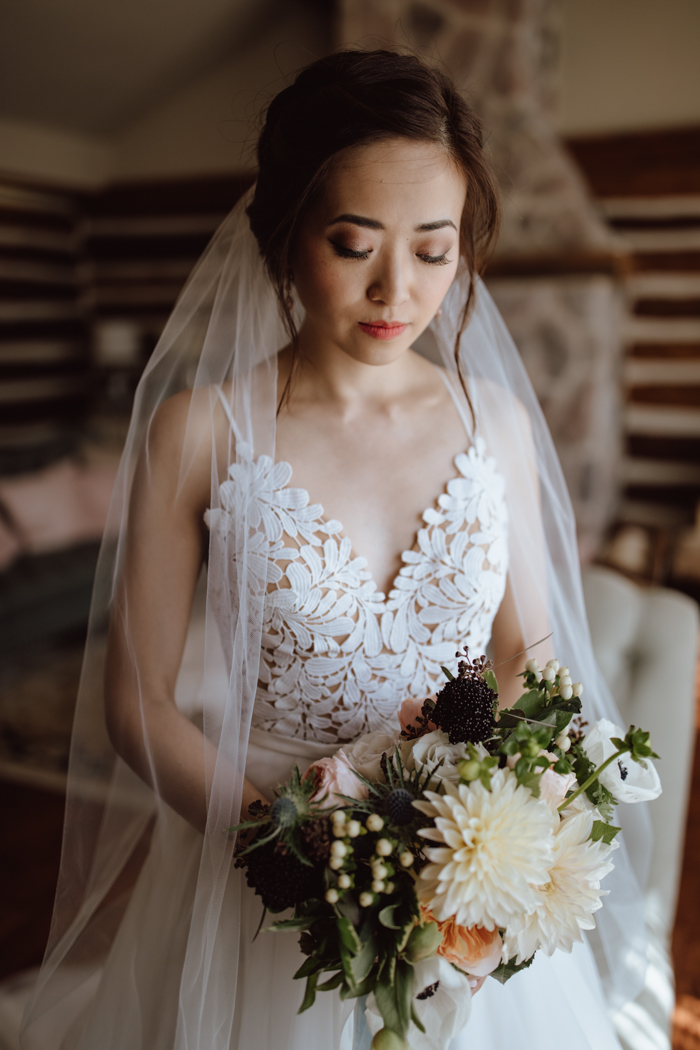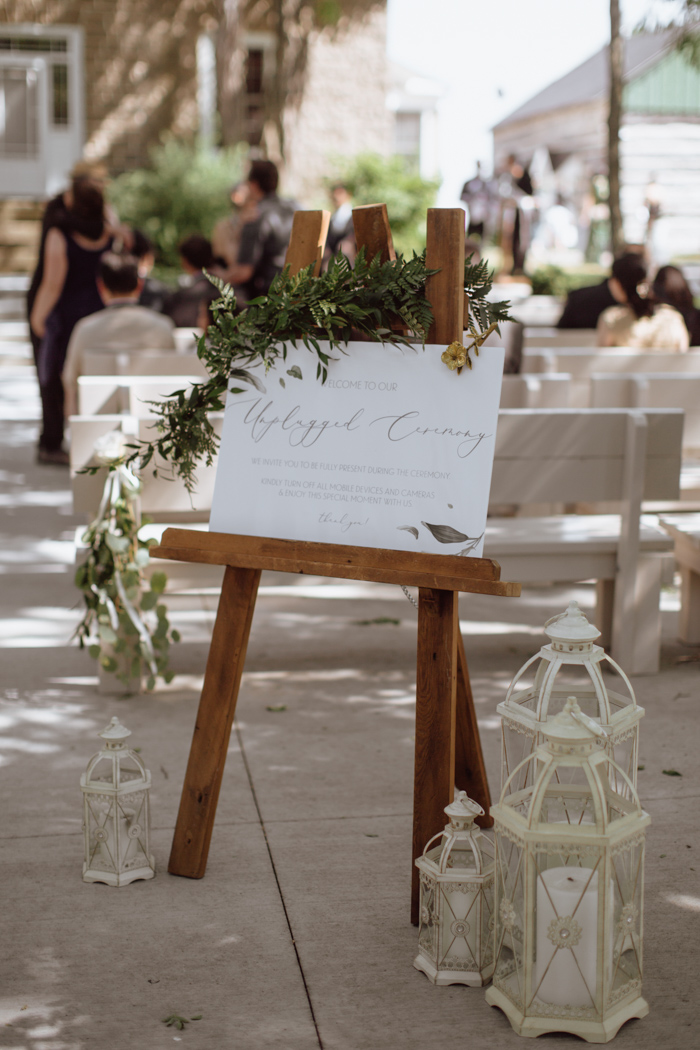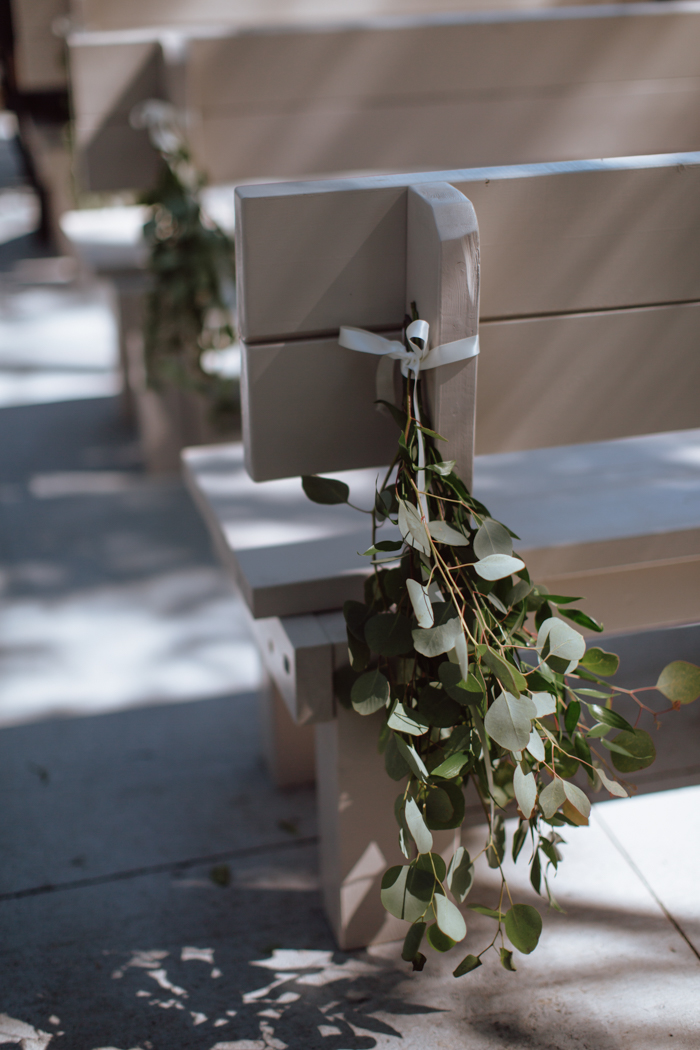 Groom's Entrance – "Story of My Life" by The Piano Guys
Bridal Party Entrance – "Canon in D" by The Piano Guys
Bride's Entrance – "Beethoven's 5 Secrets" by The Piano Guys
Recessional – "Happy" by Pharrell Williams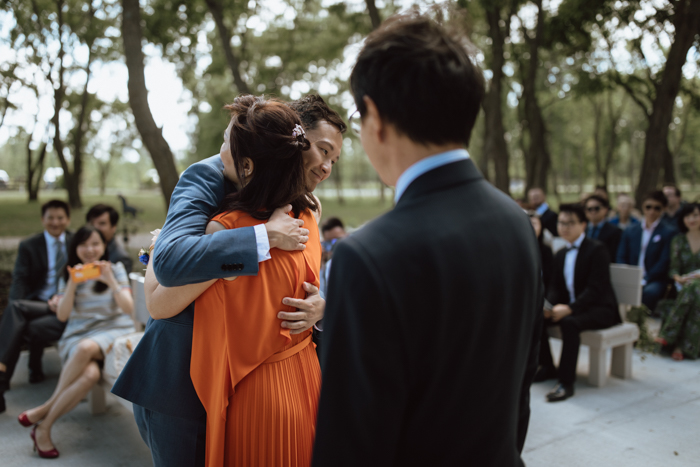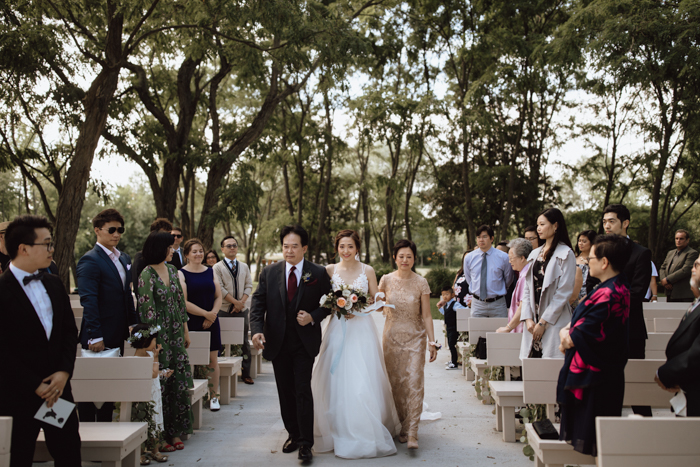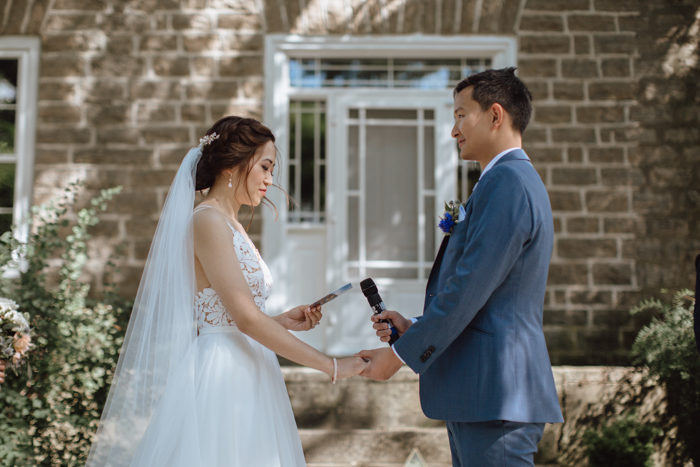 We wrote our own vows and customized the entire ceremony to suit our relationship. We also added readings and quotes from Winnie the Pooh throughout because that's the groom's childhood favourite!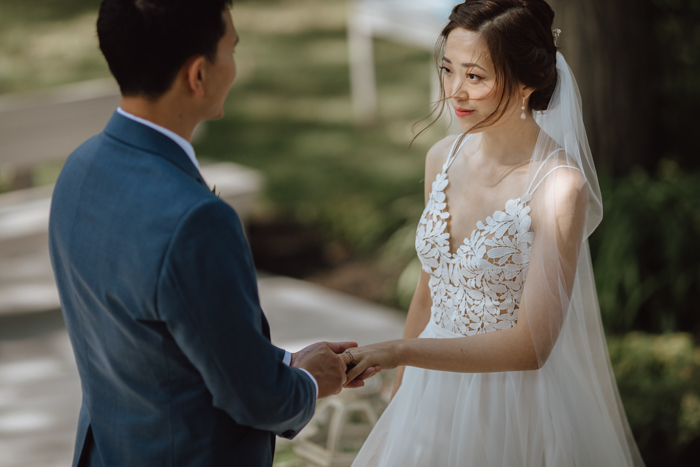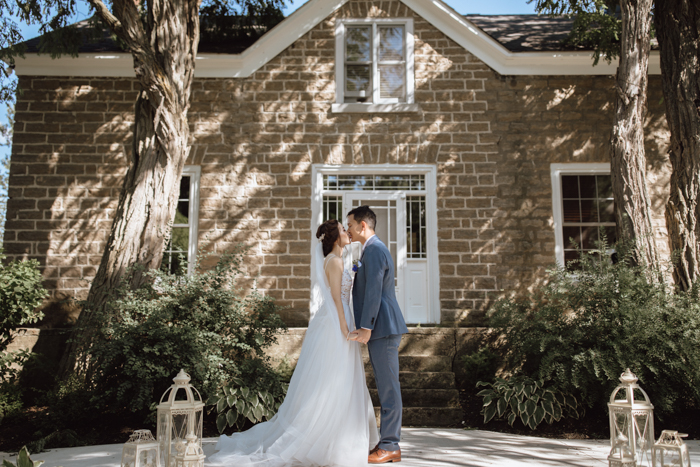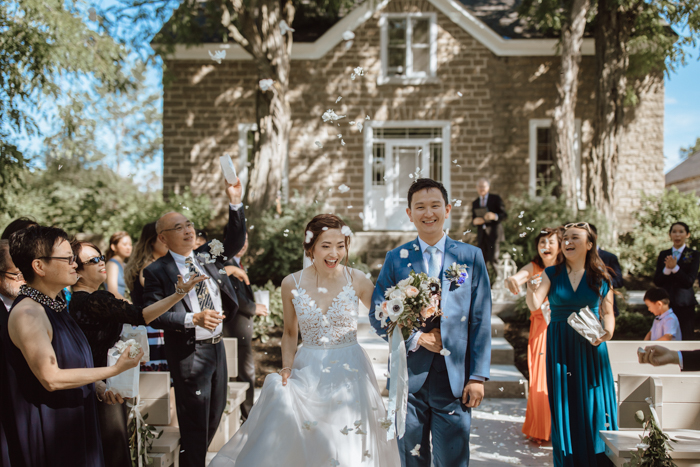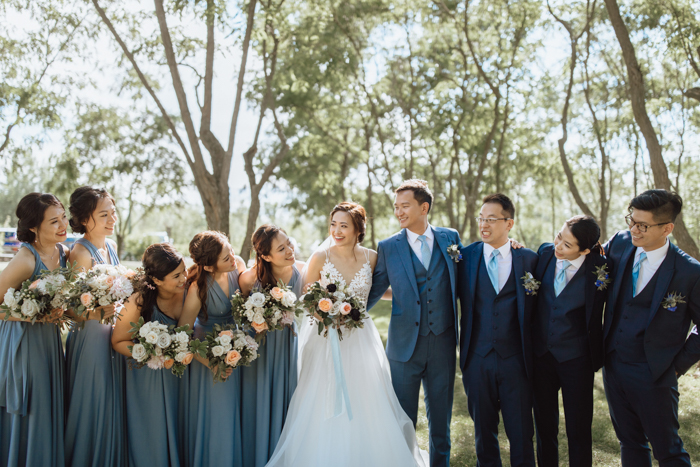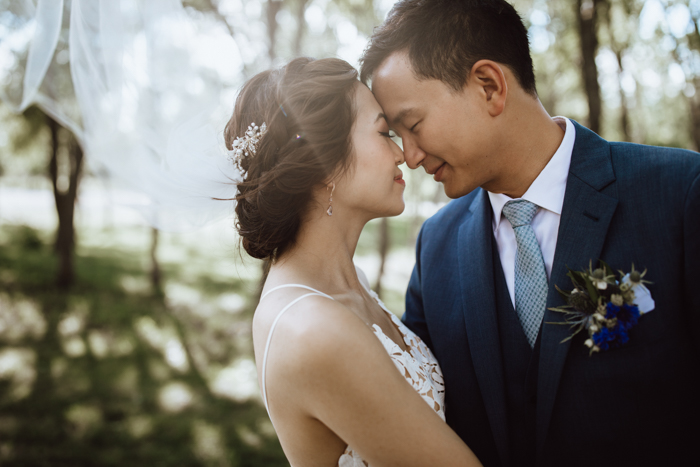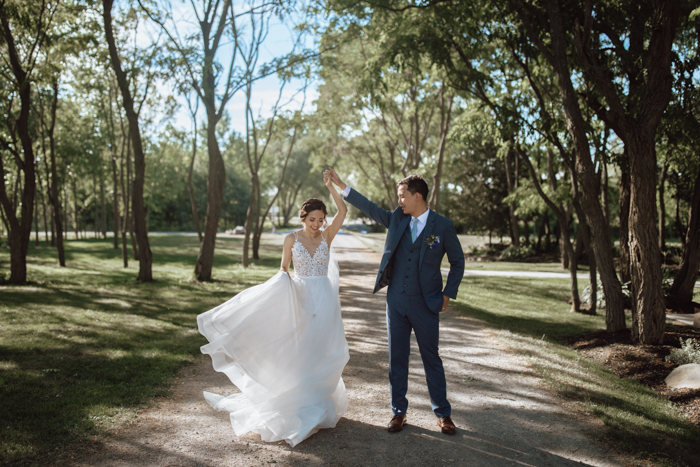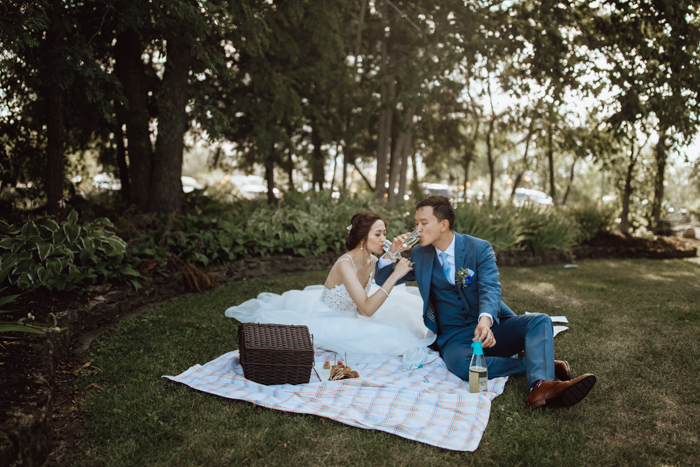 We never thought we would pick a rustic venue, but Stonefields Estate has a modern charm to it and it won us over. It also had the right date so, even though it's slightly outside of Ottawa, we decided it would be the one!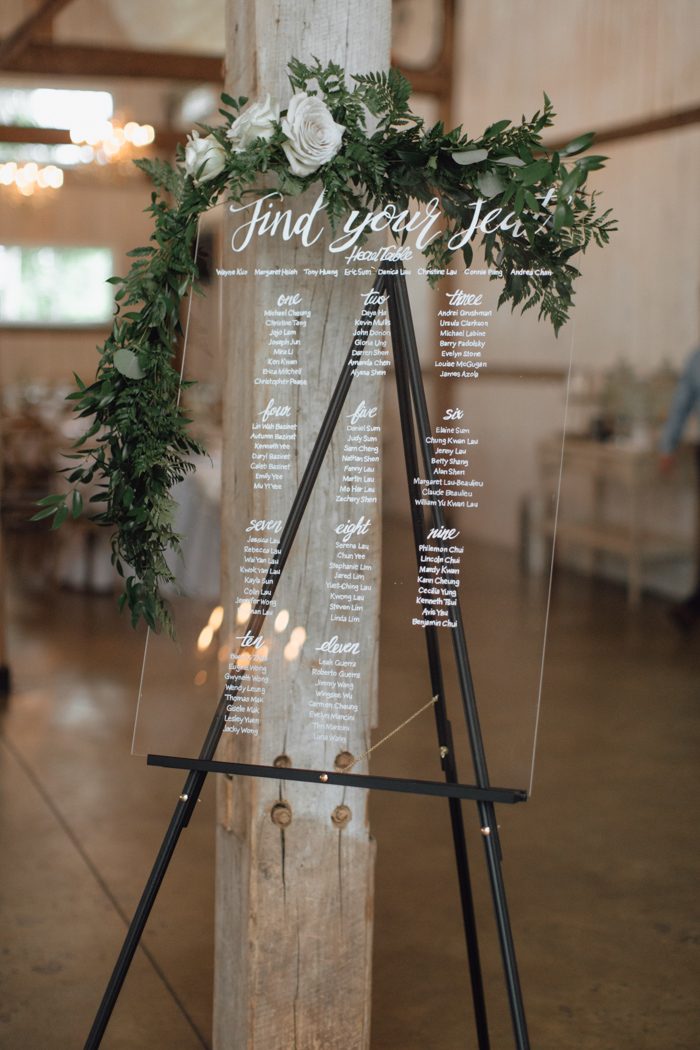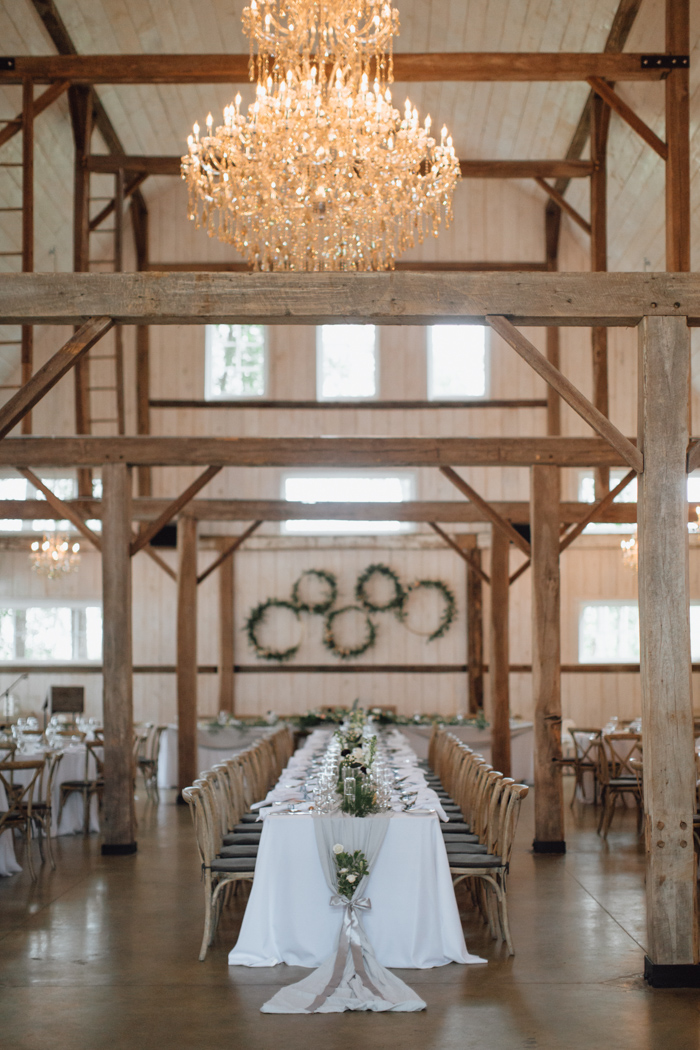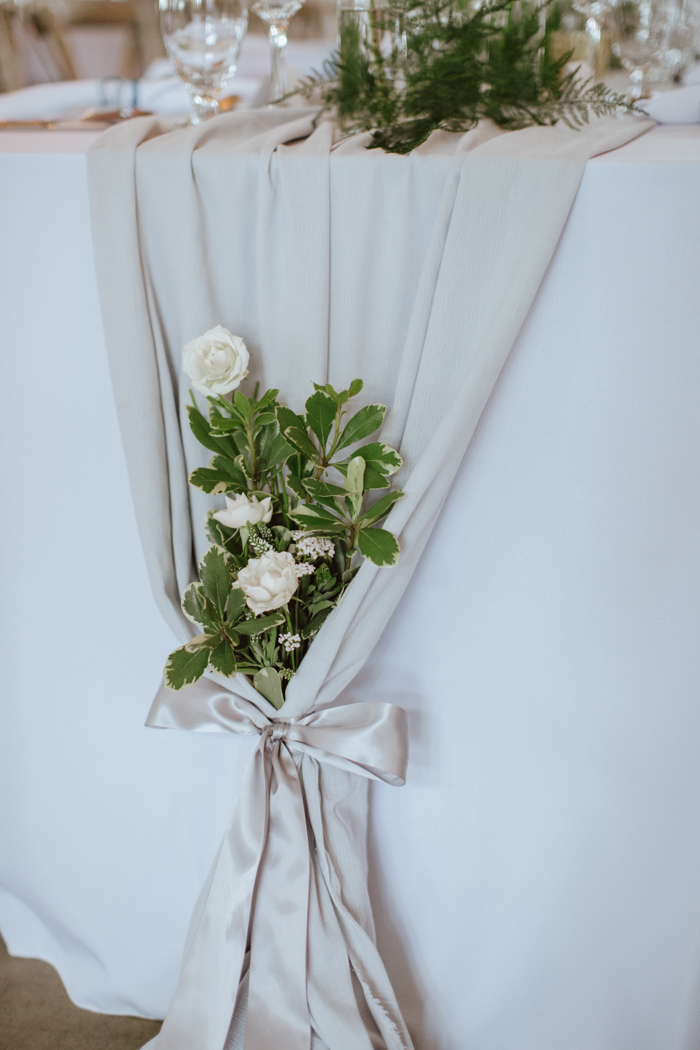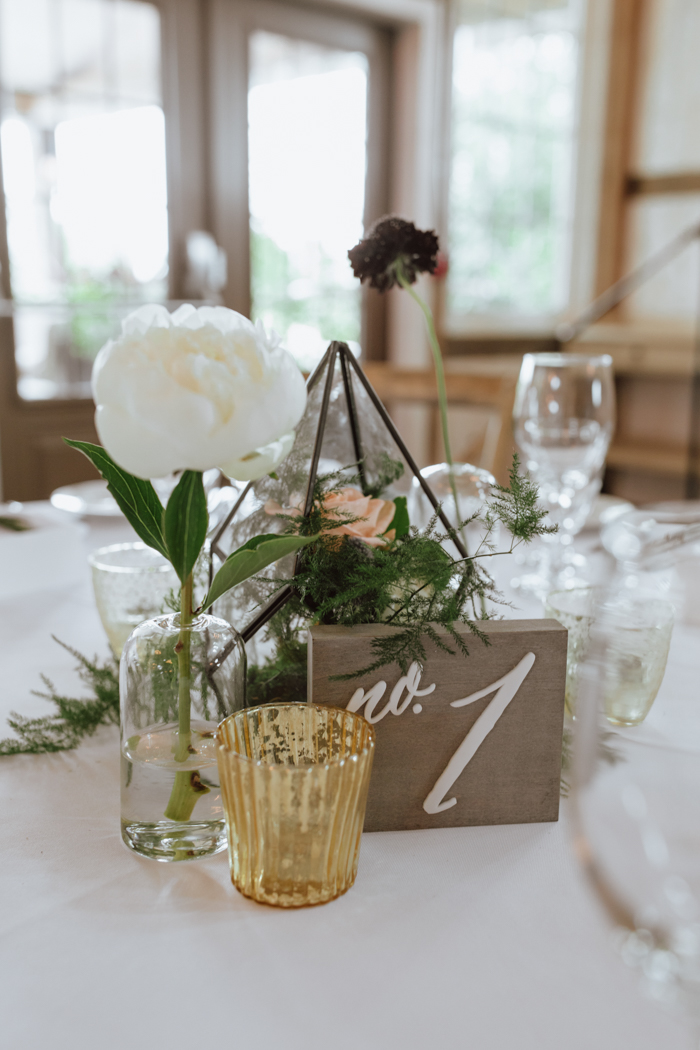 The venue itself has a lot of character, including two heritage stone houses and a newly constructed barn with a 100-year-old timber structure. Since we picked a rustic yet elegant venue, we wanted to complement it with simple modern elements and floral decor to let the venue shine.
For our wedding favors, we gave each guest shortbread cookies in the theme of Hawaiian dressed bears (female and male version). We wanted something edible, as the bride loves her sweets. We also got engaged in Hawaii and, since the groom loves bears, so we thought this would be a cute way to combine all 3 ideas!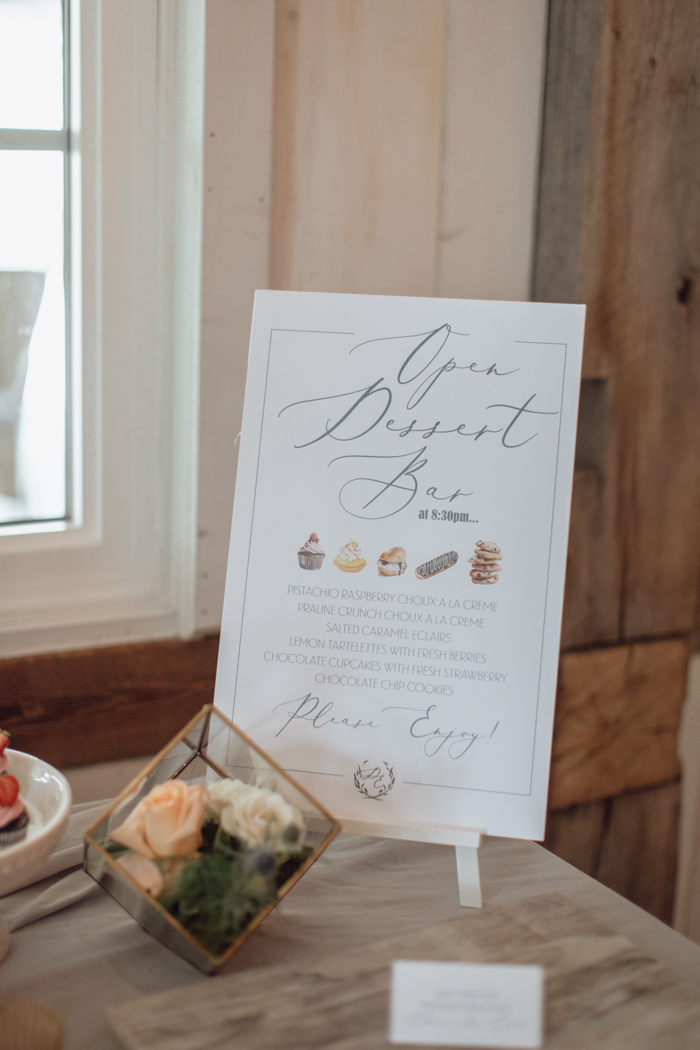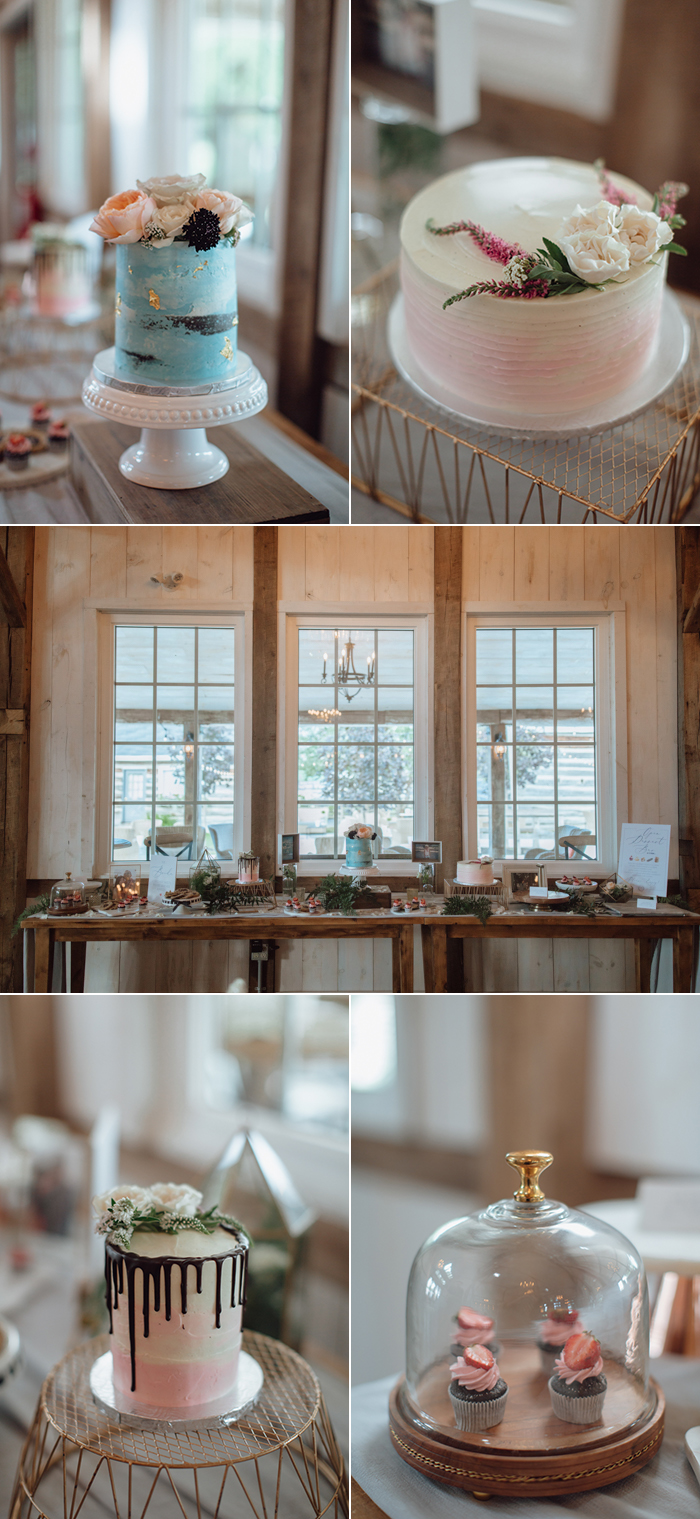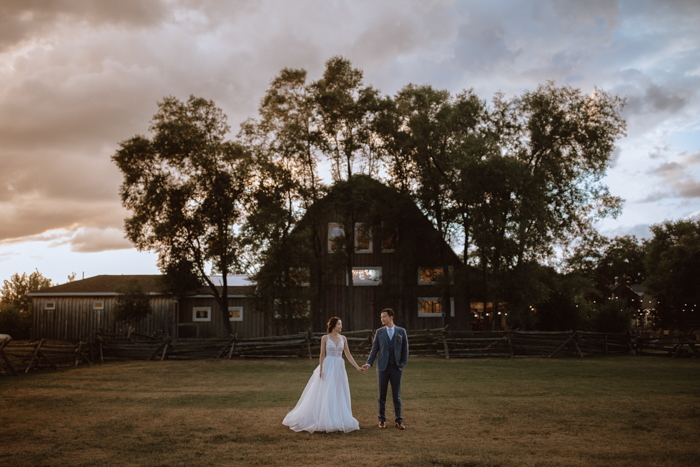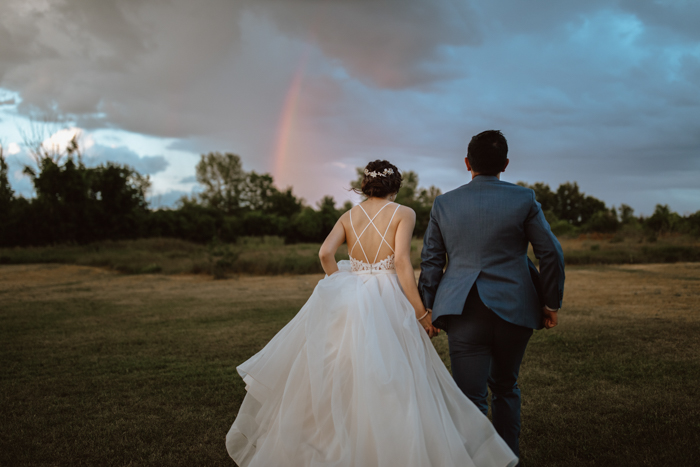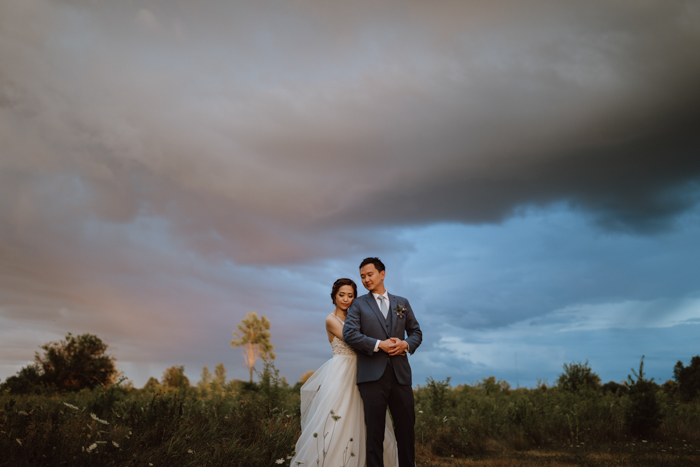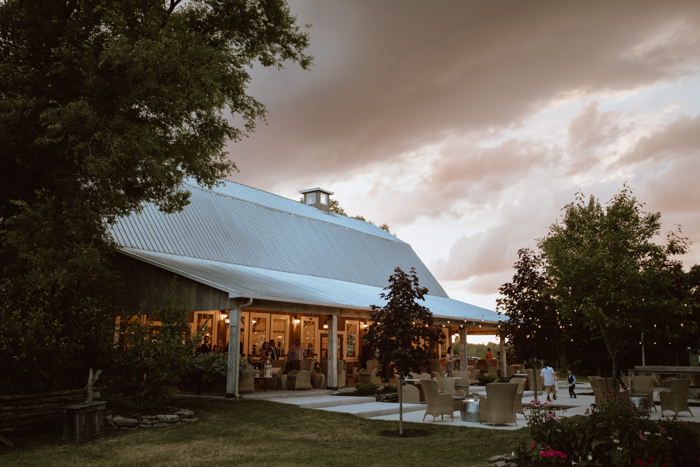 Our first dance was customized and rehearsed by our dance instructor. It was a remix of "A Thousand Years" by Boyce Avenue, "Dance with Me Tonight" by Olly Murs, "Up Town Funk" by Bruno Mars, and "Happy" by Pharrell Williams.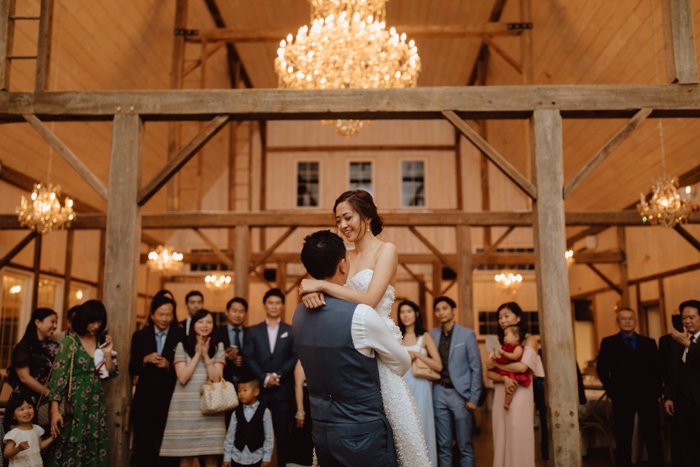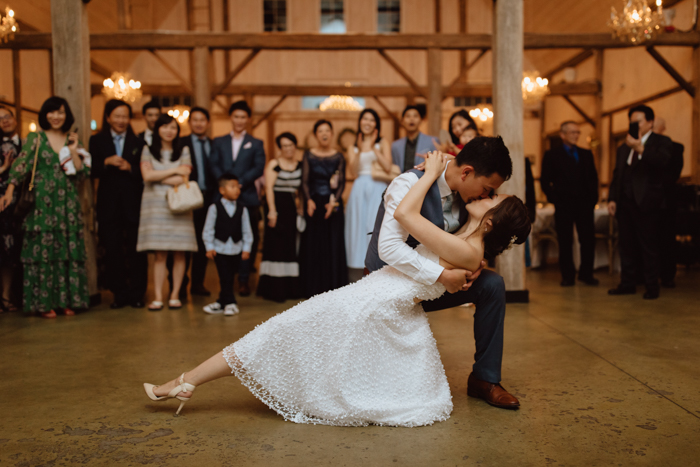 Congratulations to Danica and Eric, and a special thanks to Junebug member Agatha Rowland for sharing this incredible wedding at Stonefields Estate! For more from this talented photographer, check out this ethereal Ottawa greenhouse wedding at Aquatopia Water Garden Conservatory!