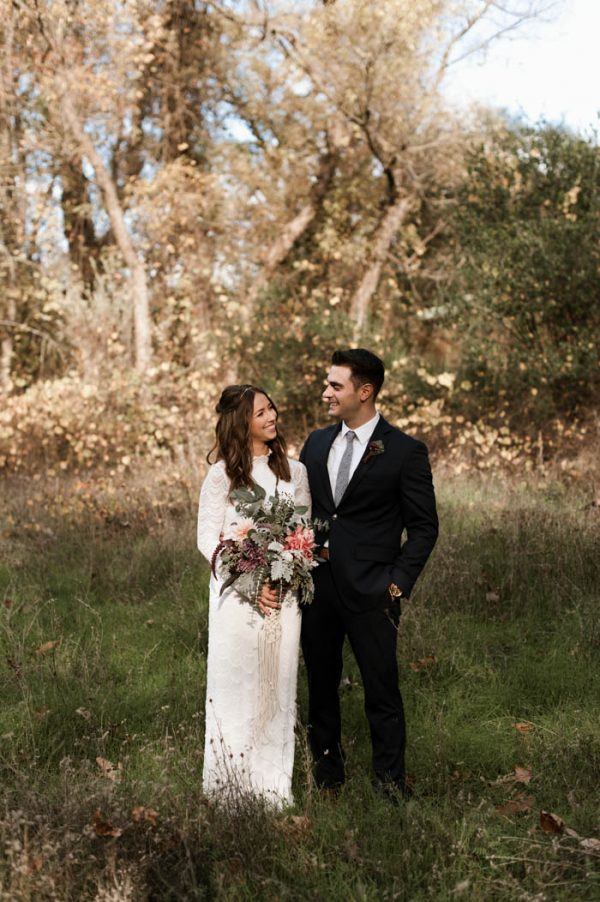 Shaylyn and Zane make rustic charm and DIY décor look effortless in their wedding at the Honey Run Covered Bridge. This bridge, which is one of only eleven covered bridges left in California, was the perfect canvas for this modern, laid-back wedding, which the couple brought to life with organic florals that included succulents, willow branches, and hanging plants, as well as macrame backdrops, chair coverings, and bouquet wrap. The bride channeled bohemian elegance in a long-sleeved white dress from Nightcap Clothing and simple hairband from Free People. Photographer Briana Morrison captured every lovely detail of this wedding so beautifully!
The Couple:
Shaylyn and Zane
The Wedding:
Honey Run Covered Bridge, Chico, California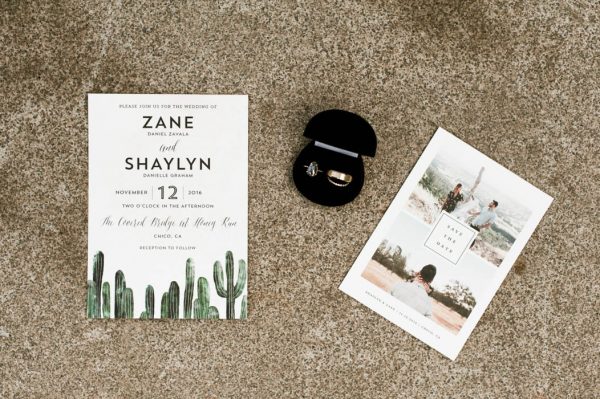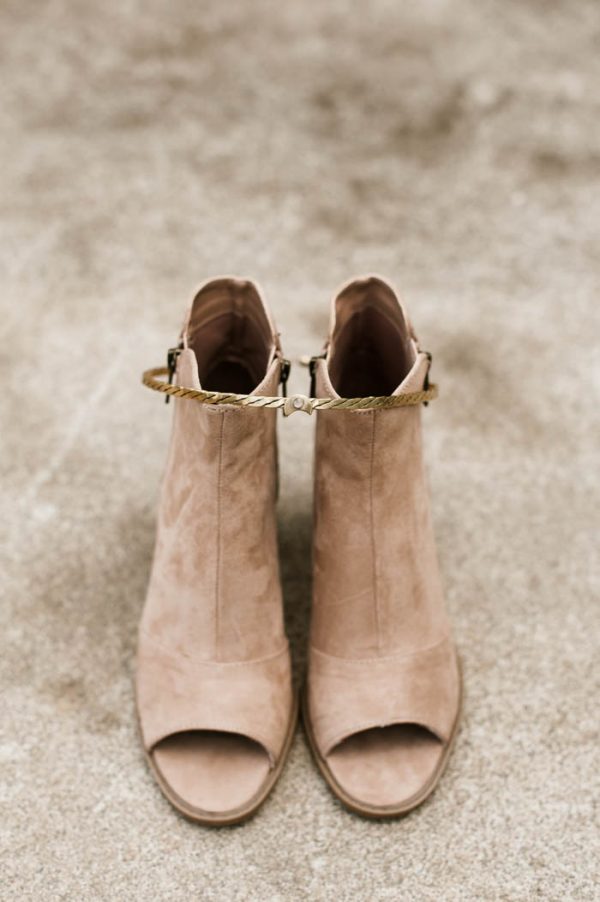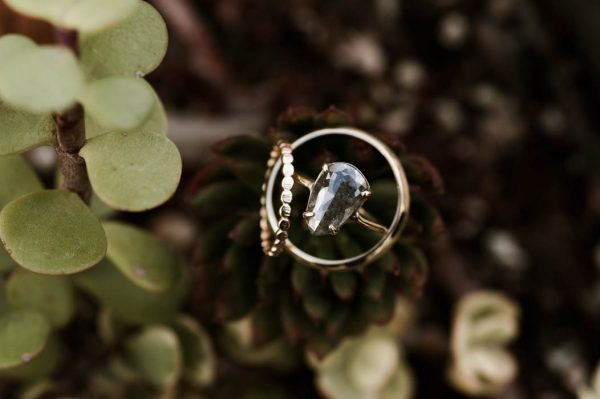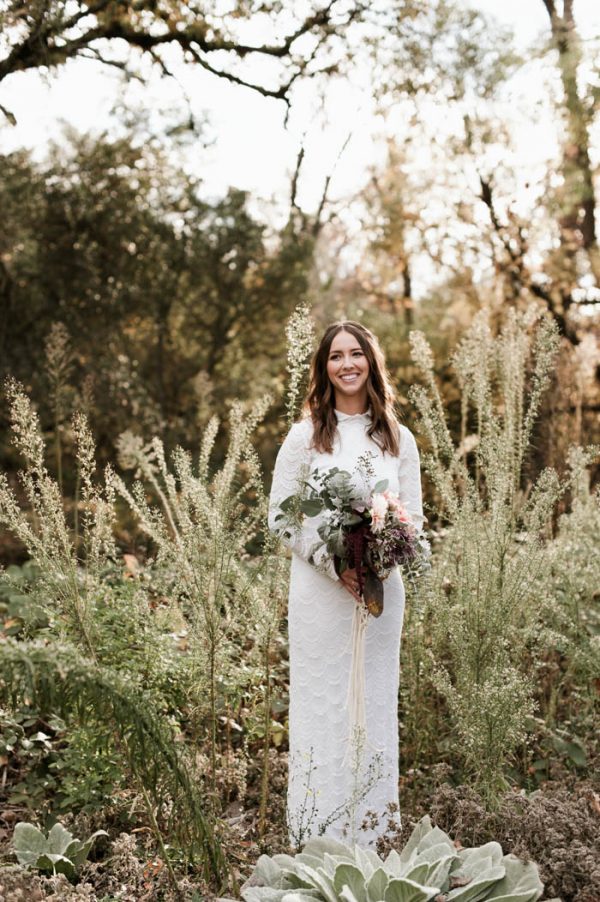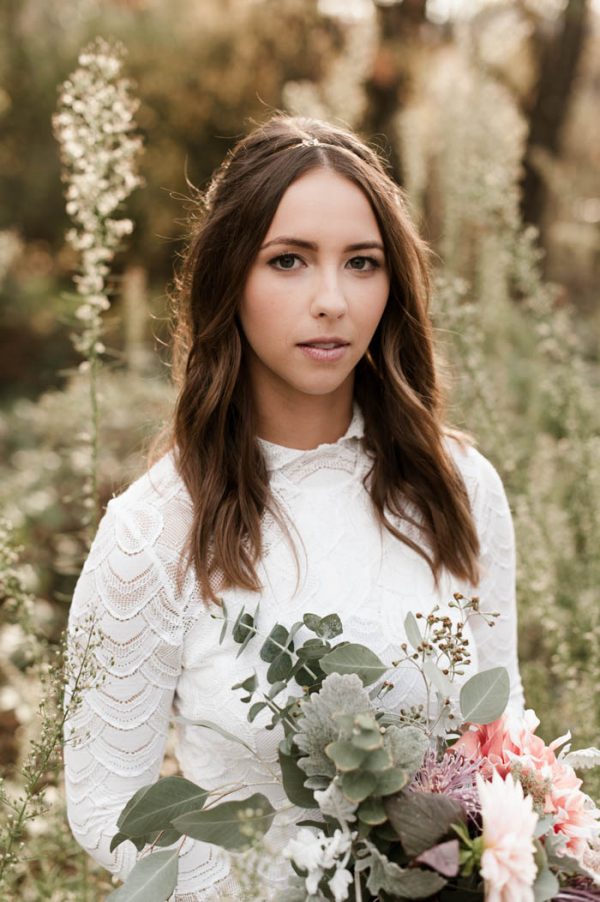 My friend Brendalyn, myself, and my sister did the flower arrangements, boutenierres, and boquets. I was hesitant to take on the flowers myself but with my friend Brendalyn's encouragement I decided to go for it and I am so glad I did. We saved a ton of money doing it ourselves and it just made it that much more special. All the flowers and eucalyptus came from our local nursery the Plant Barn. It was their first year growing flowers and I am just so amazed by how many beautiful options they had for us. I am so grateful that they provided so much beauty for our wedding.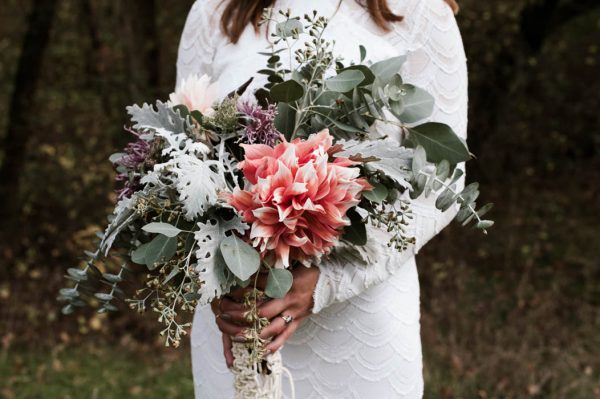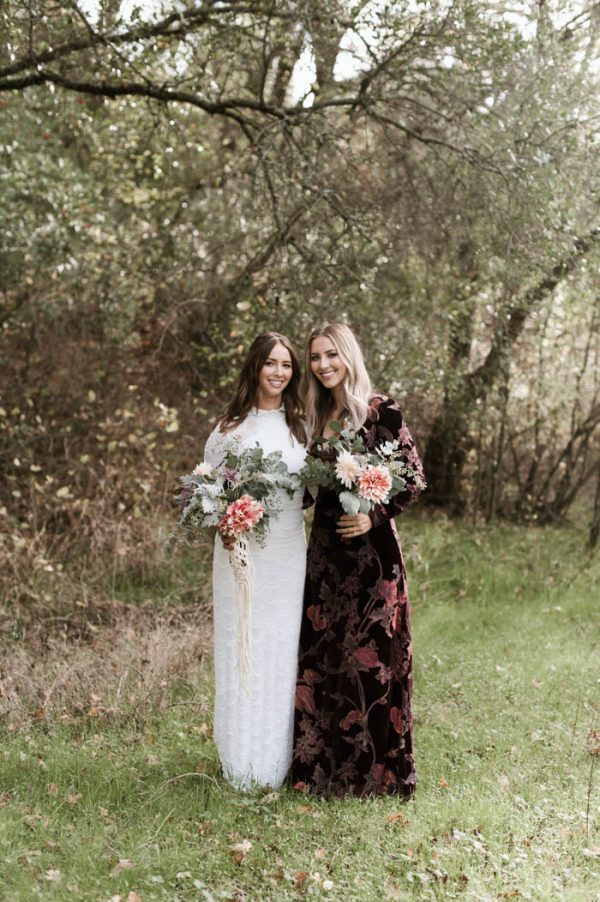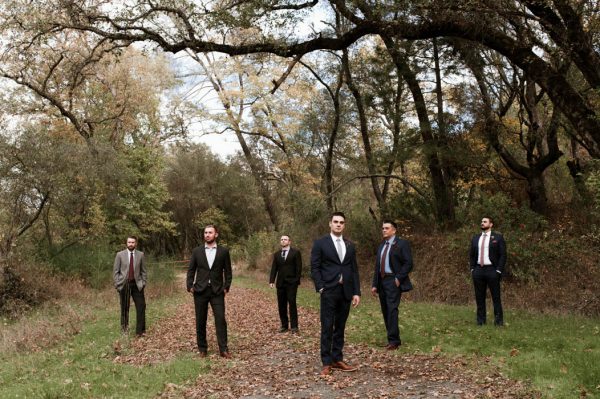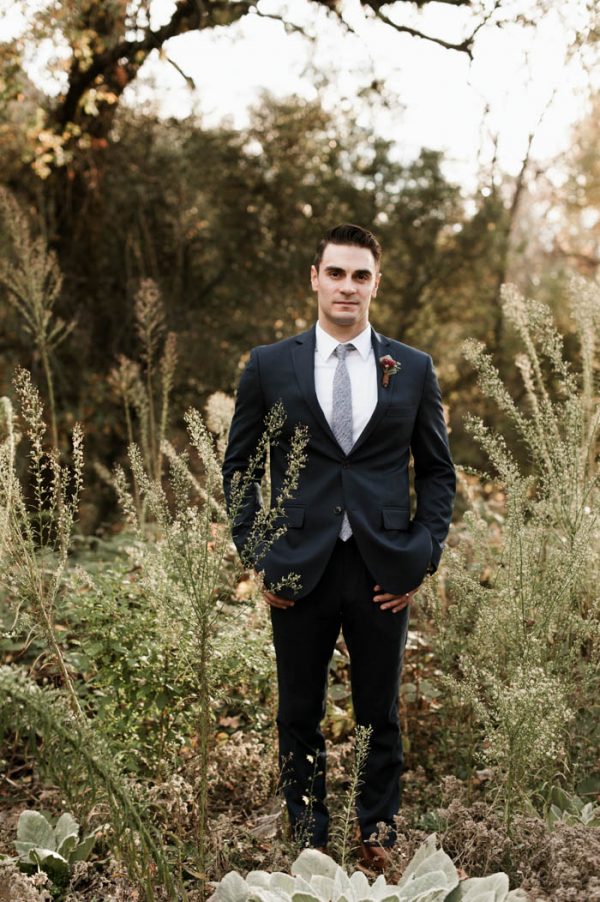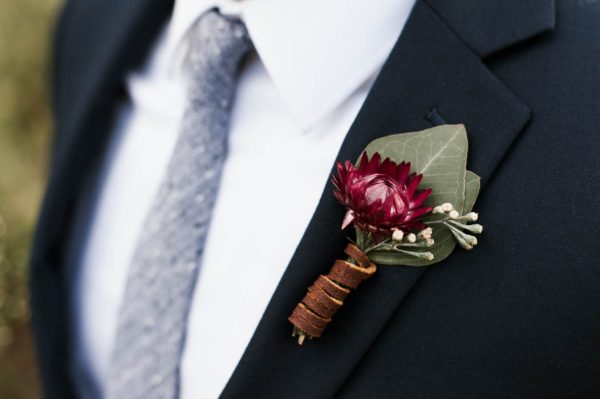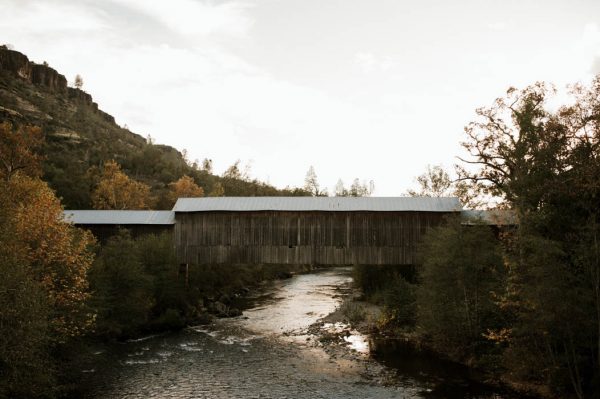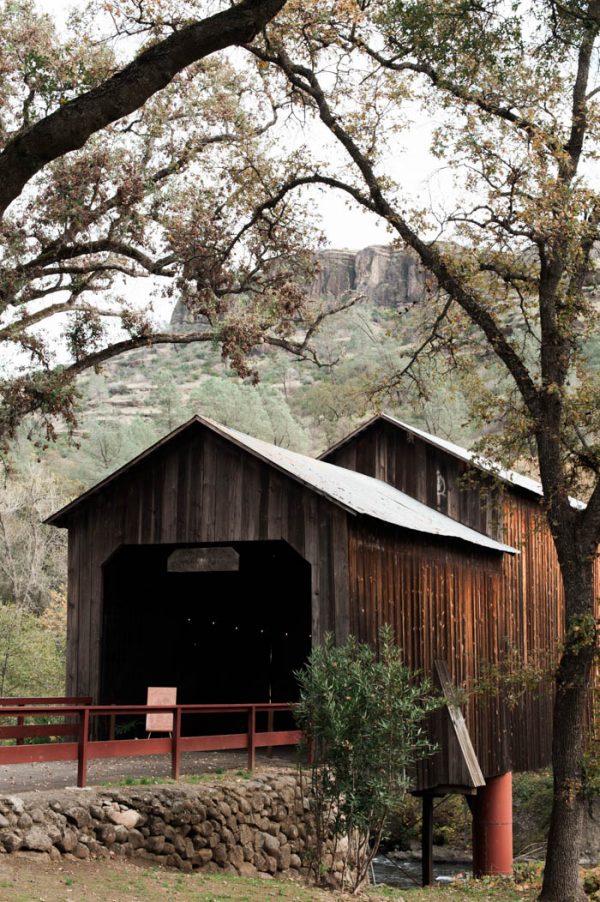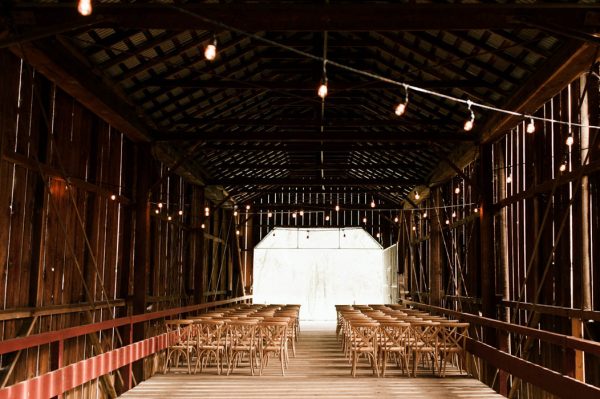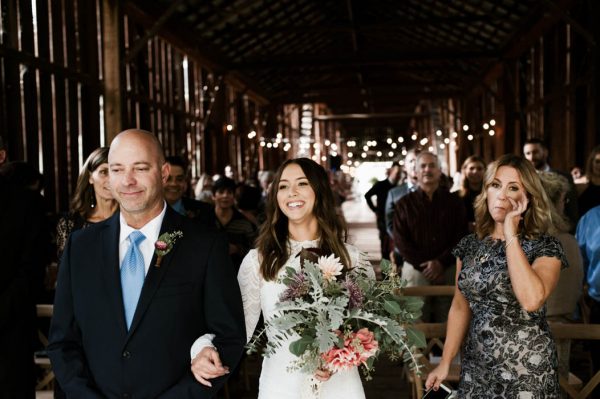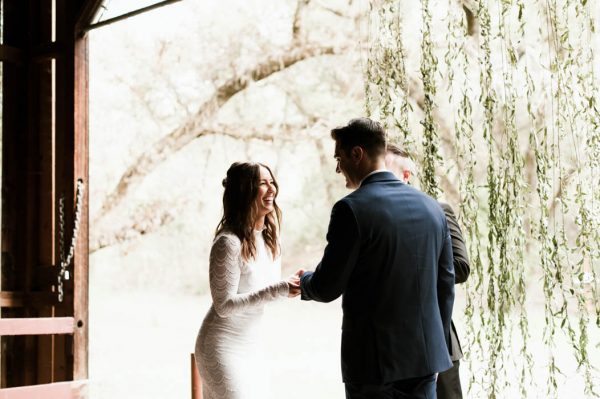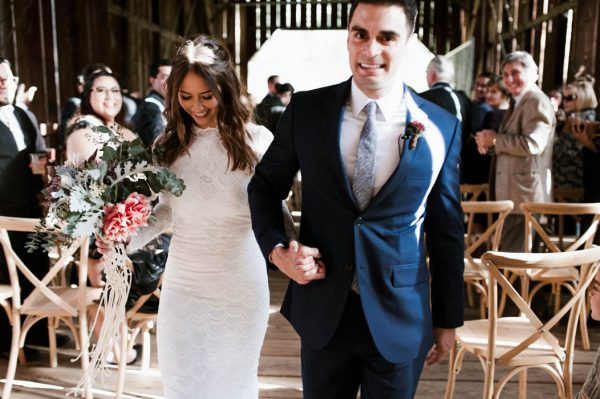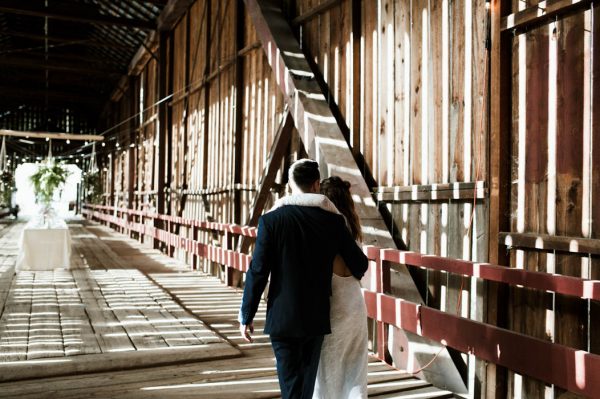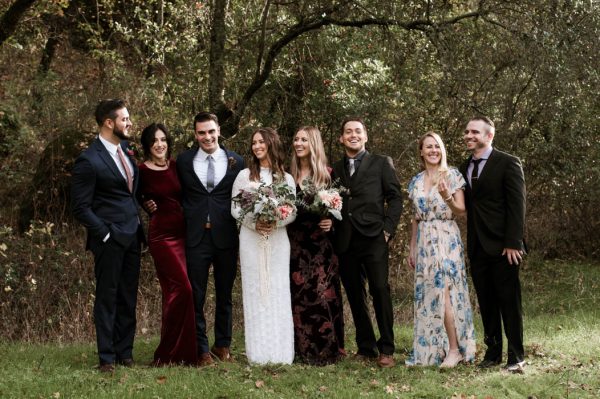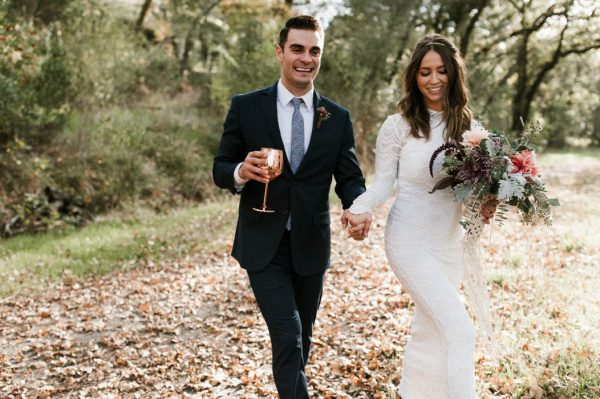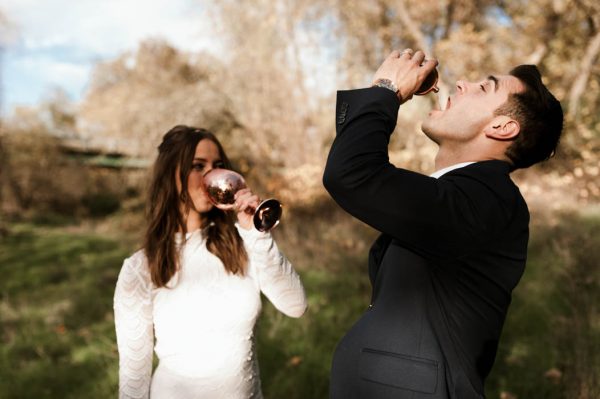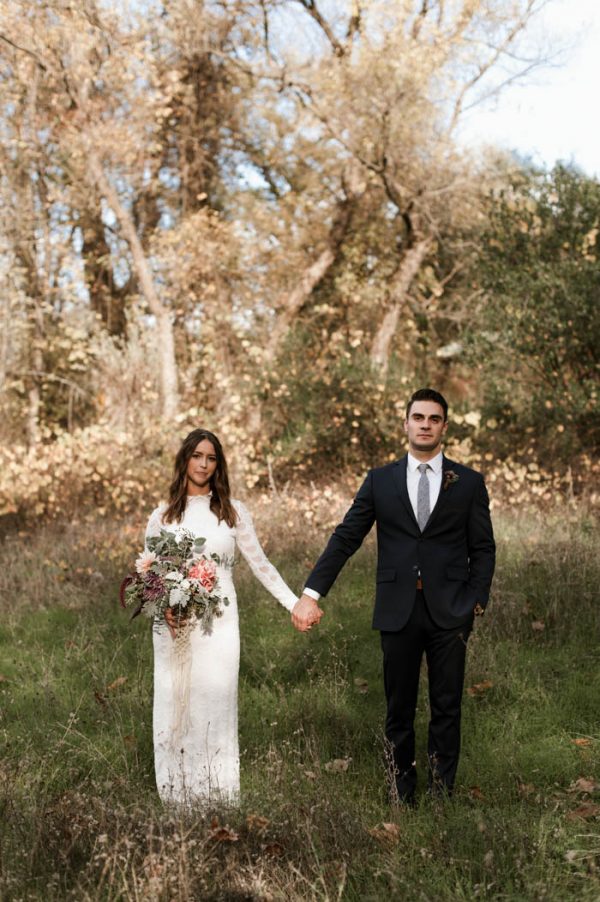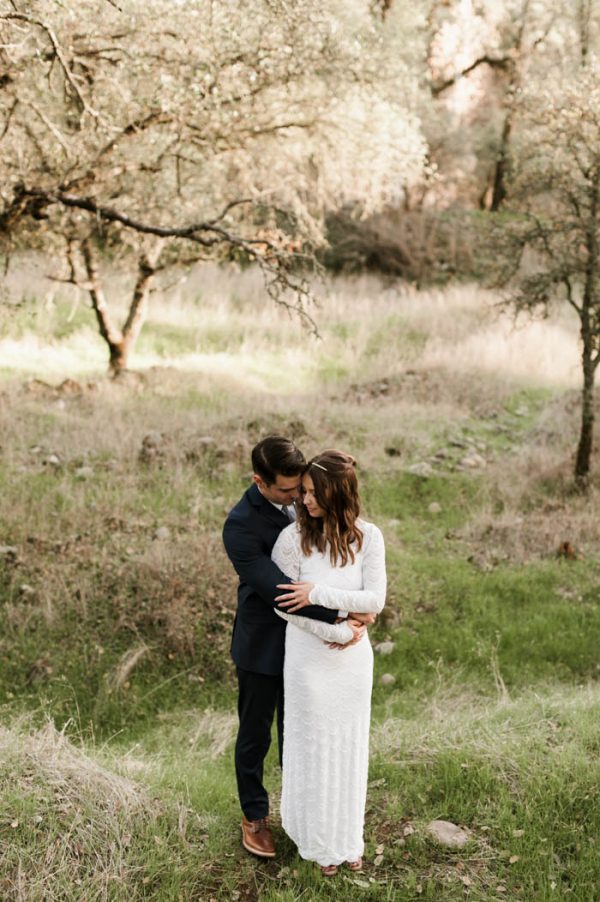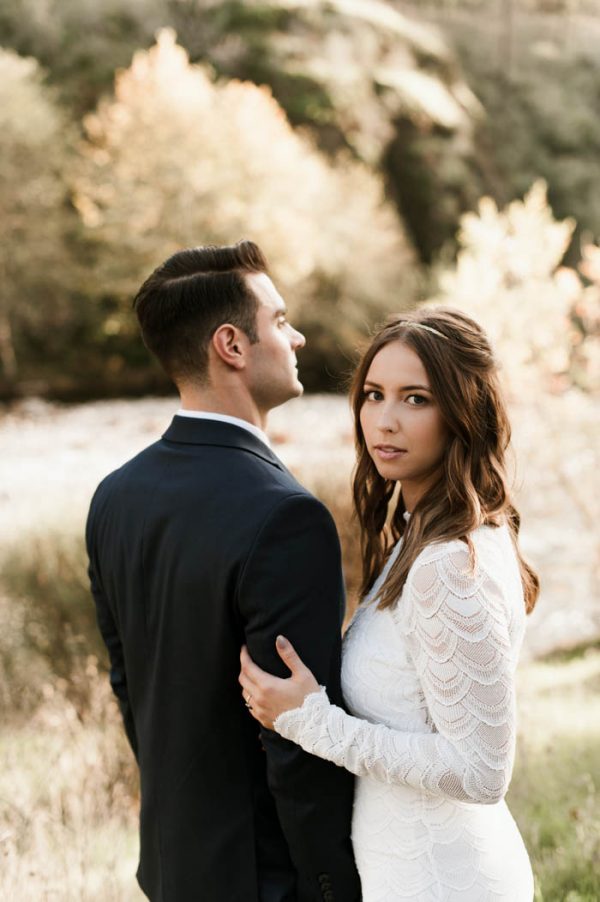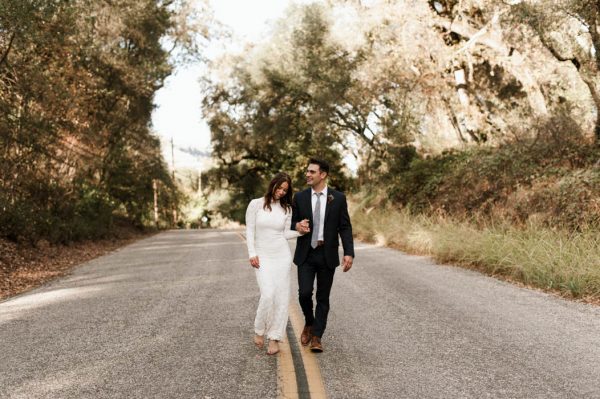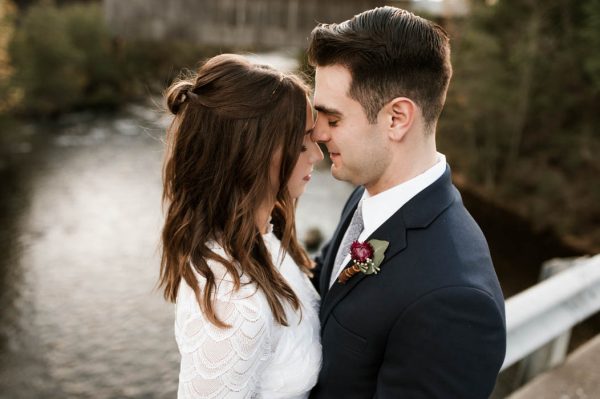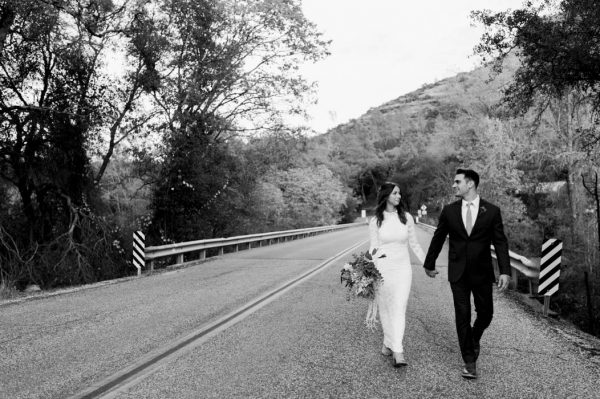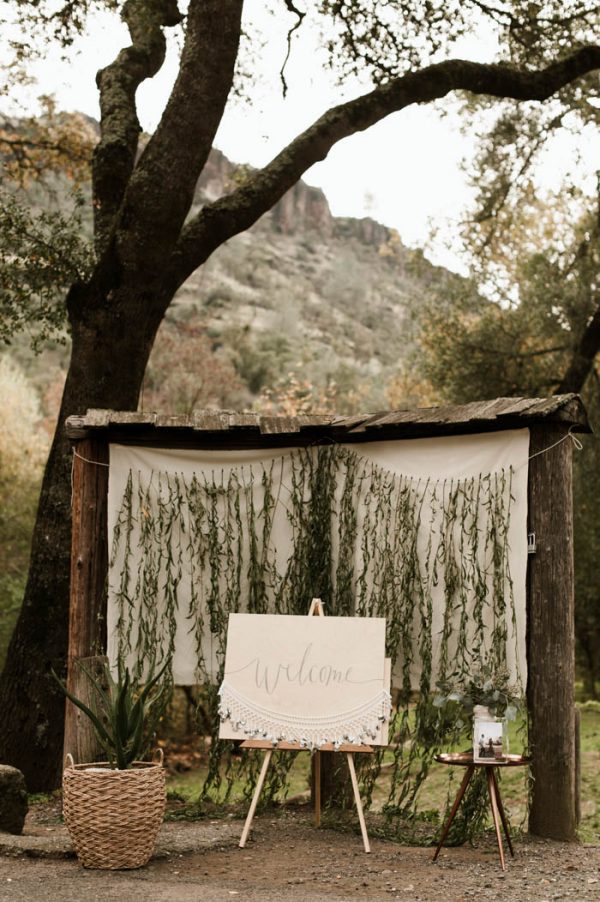 We used another birchwood branch from our friends neighbor and the willow branches came from my friend Brendalyn's parents backyard. They have two massive willow trees so we just grabbed a pair of long shears and went to town. It probably took us about an hour to make.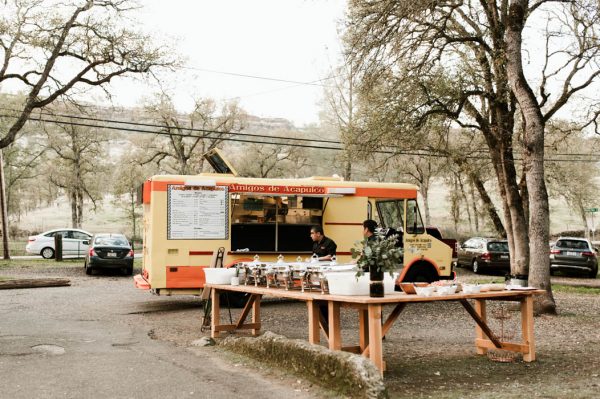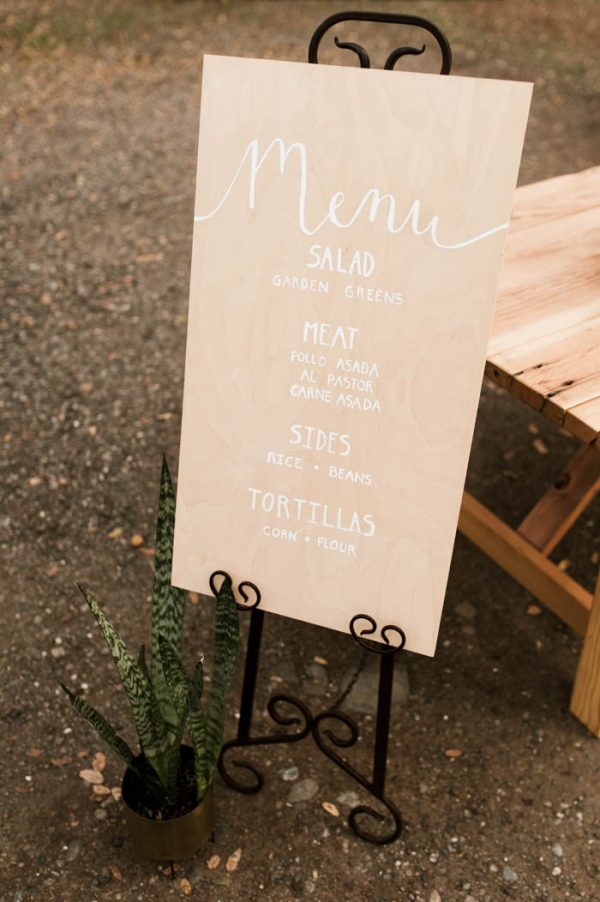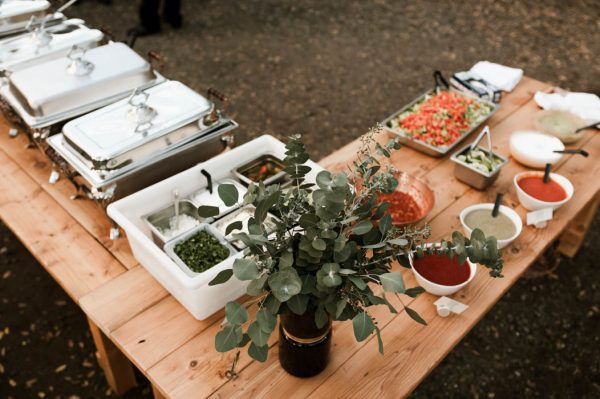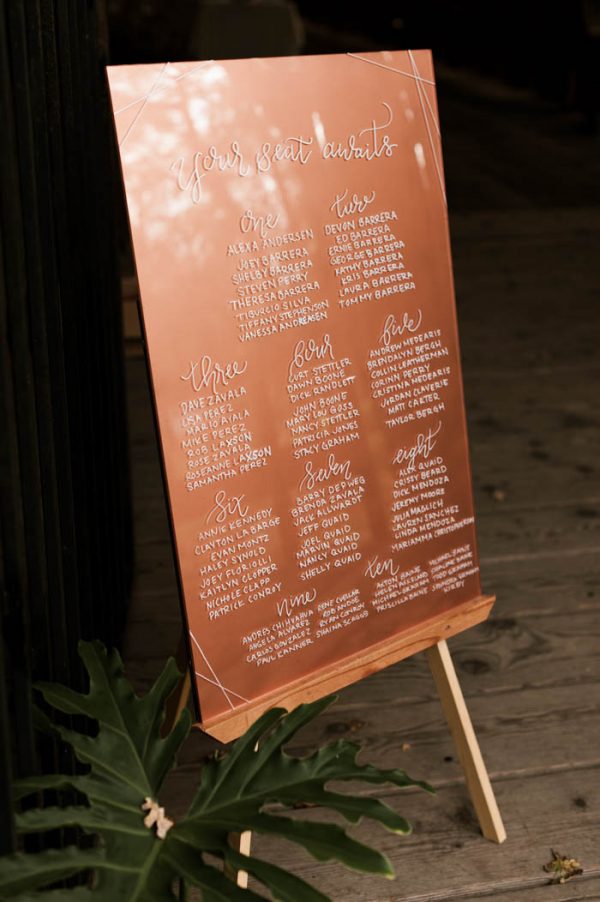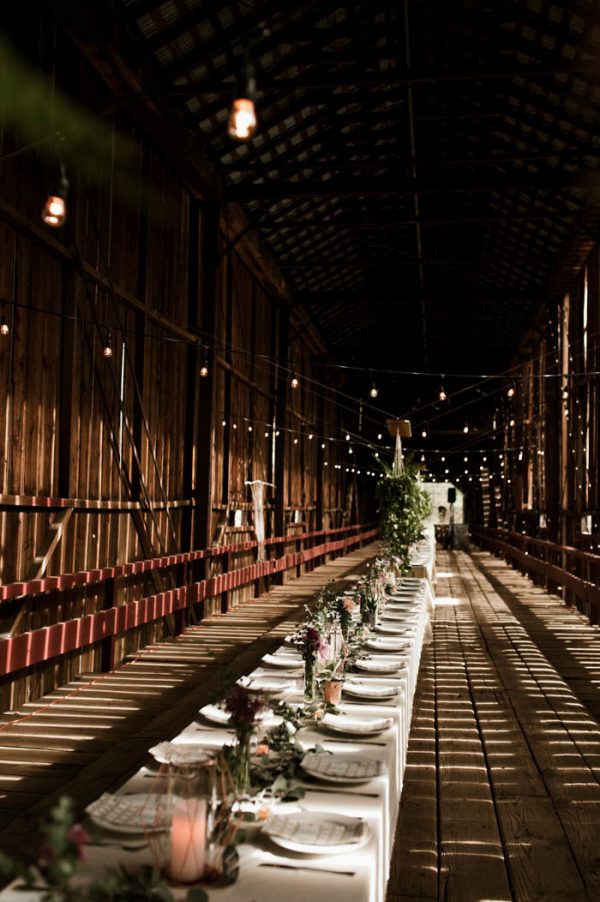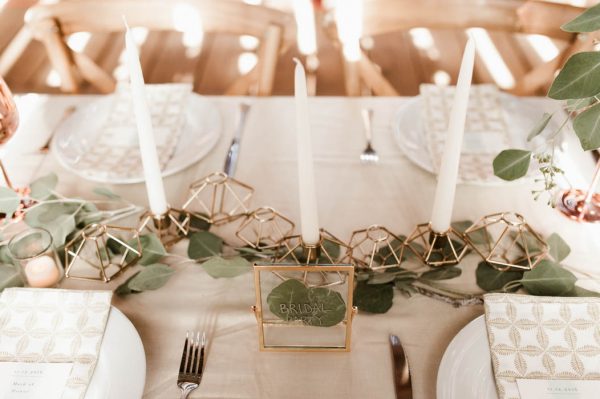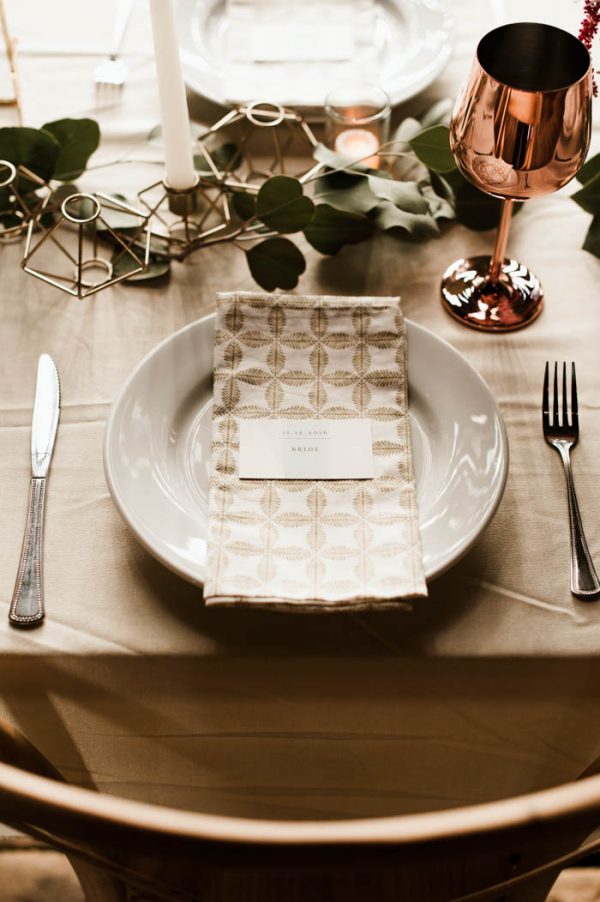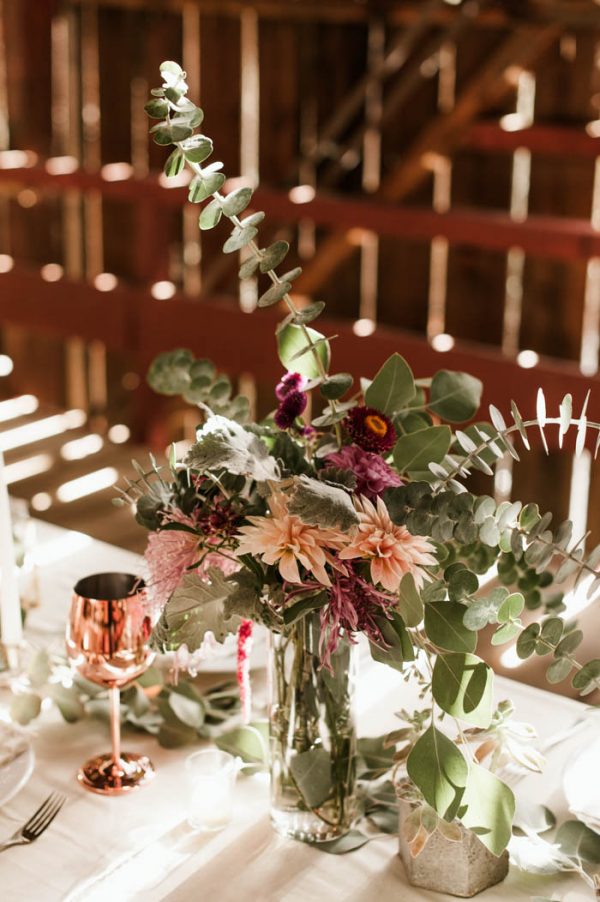 Zane and I were looking all over for some small pots for succulents and cacti and were not having any luck. Suddenly my genius husband said "we can make our own" Thankfully his hobby is wordworking so our garage is full of all sorts of tools and gadgets. We didn't even need to leave our house to make the planters, we had everything we needed, which wasn't much. just cut melamine board to size and poured the cement.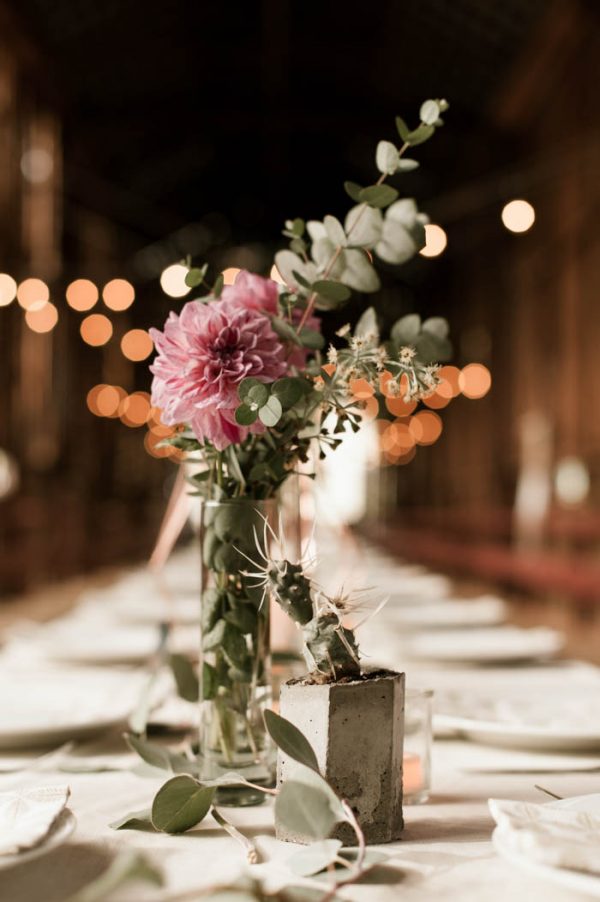 I really wanted hanging plants inside of the bridge. I thought it would look really pretty next to the string lights. I came up with the design and Zane did the heavy lifting. We Used fence boards and screwed hooks on the bottom side and hoops on the top. We then ran rope through the hoops and tied them around the existing beams inside the bridge.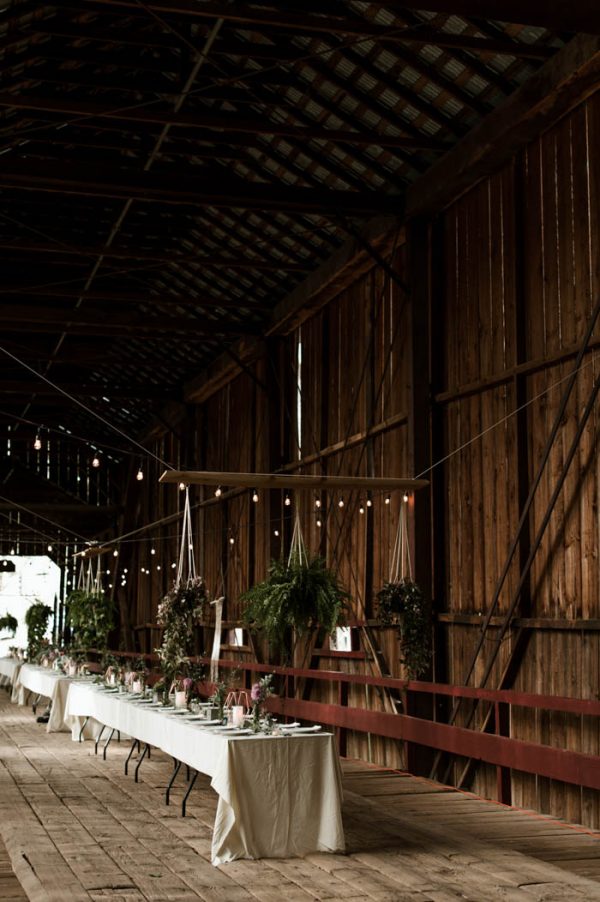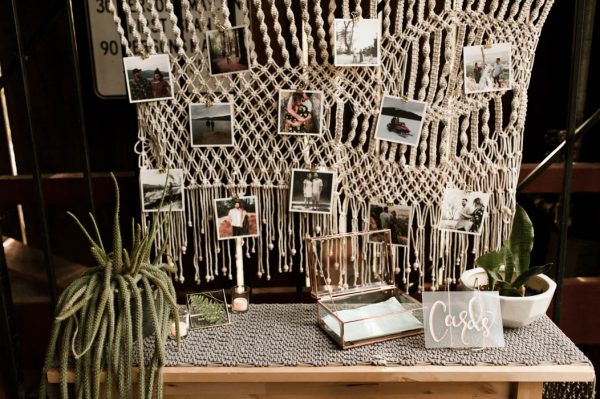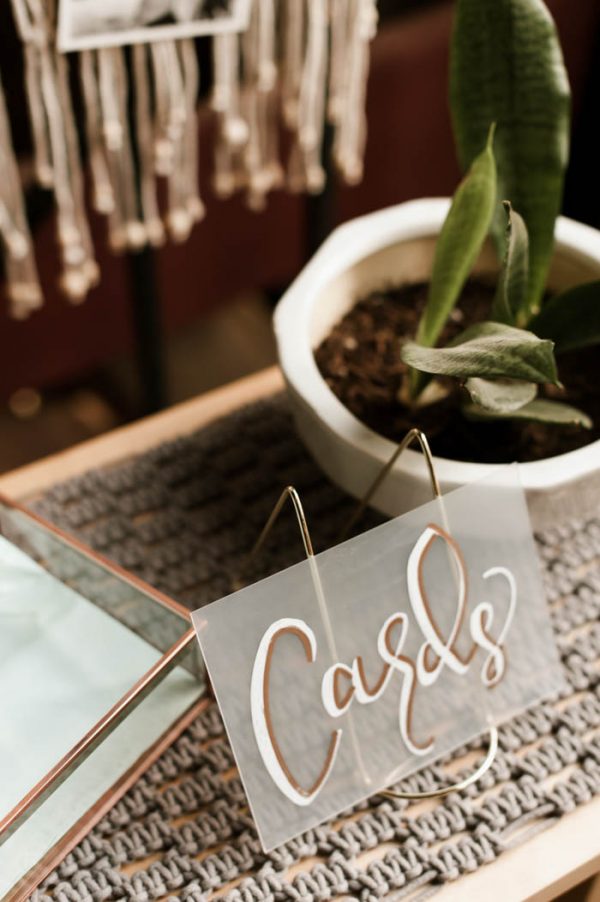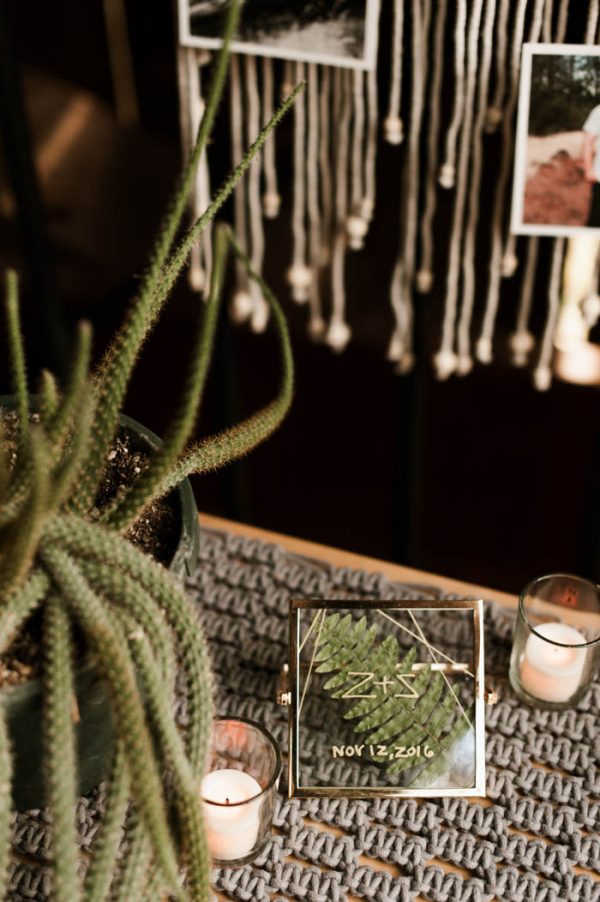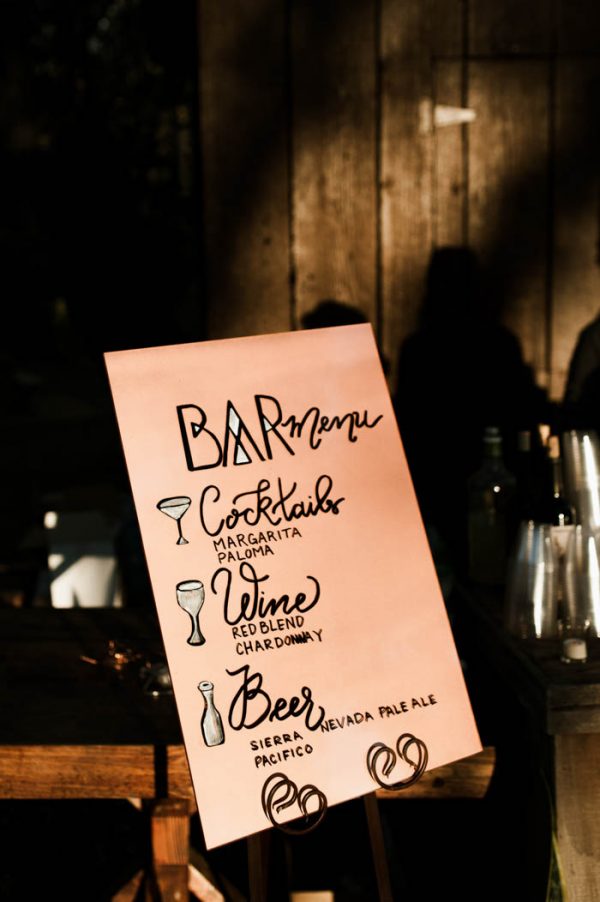 Bridal Party's Processional – "Only Love" by Ben Howard
Bride's Processional – "Old Pine" by Ben Howard
Recessional – "This Charming Man" by The Smiths
First Dance – "Coming Home" by Leon Bridges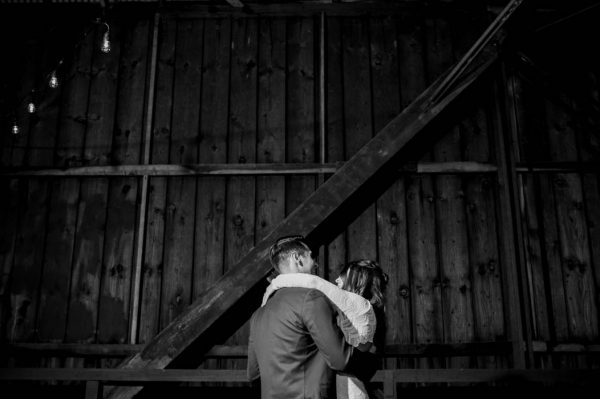 Congratulations to Shaylyn and Zane, and a special thanks to Briana Morrison for sharing these beautiful wedding photos with Junebug! If you're planning a rustic wedding and are looking for some color inspiration, be sure to check out these 5 rustic wedding color palettes!