Bekki and Dave's barn wedding was a beautiful blend of rustic, modern, eclectic, whimsical, and elegant. A seemingly impossible blend perhaps, but not when you have Junebug member and planner extraordinaire Lisa Gorjestani, of Details Event Planning, on your team! Lisa wove together a big red barn, crystal chandeliers, resin and natural antlers, hay bales, silk draping, marquee lights, and the prettiest color palette of soft neutral colors to create a lovely wedding like no other! Beautifully captured by Mi Belle Photography, the day was everything the happy couple dreamed.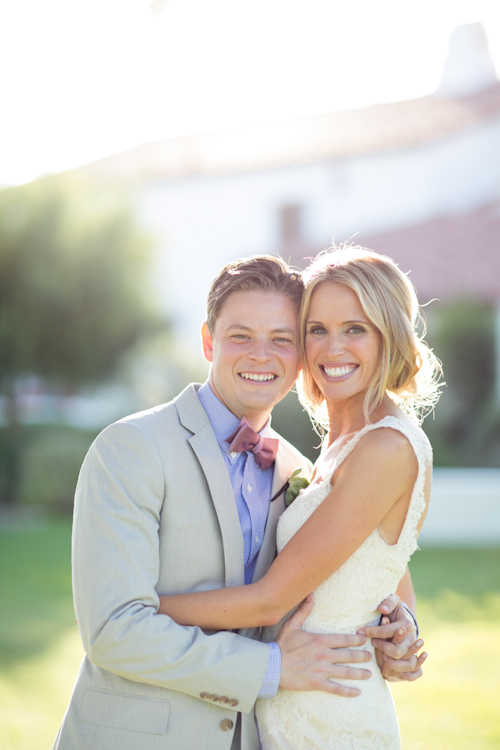 The Couple: Bekki and Dave
The Wedding: 8.4.12 – Ojai Vally Inn & Spa – Ojai, CA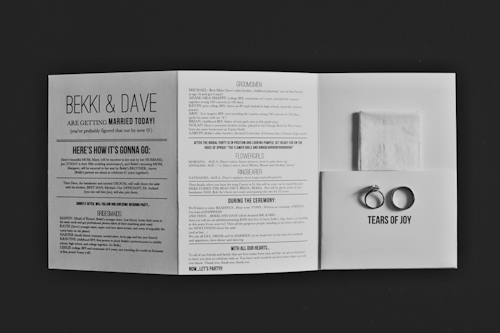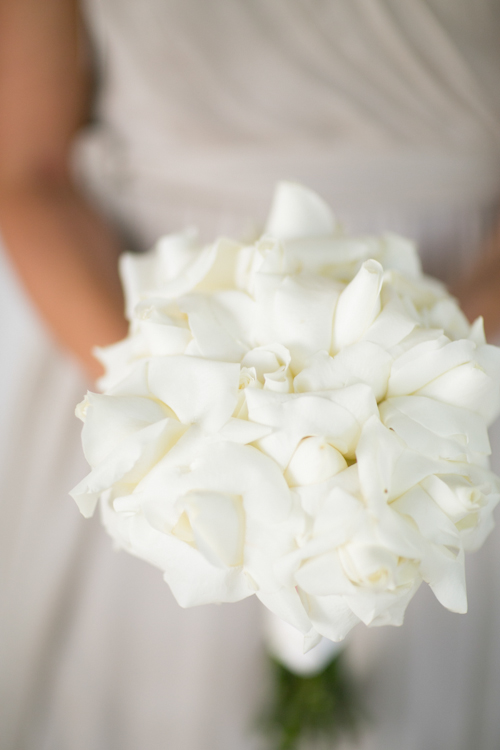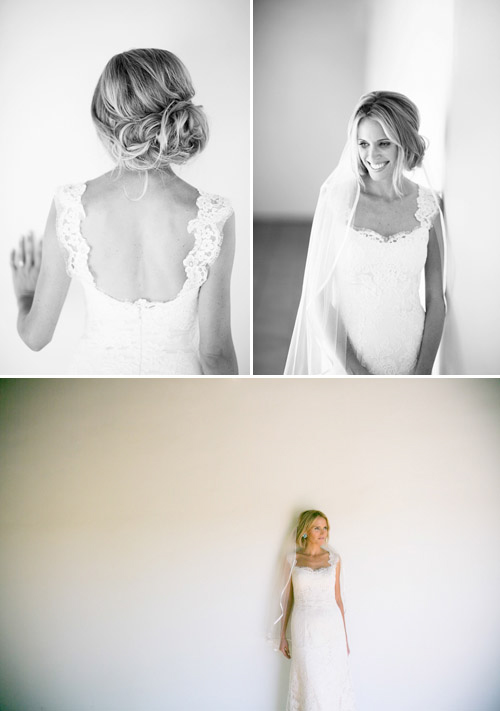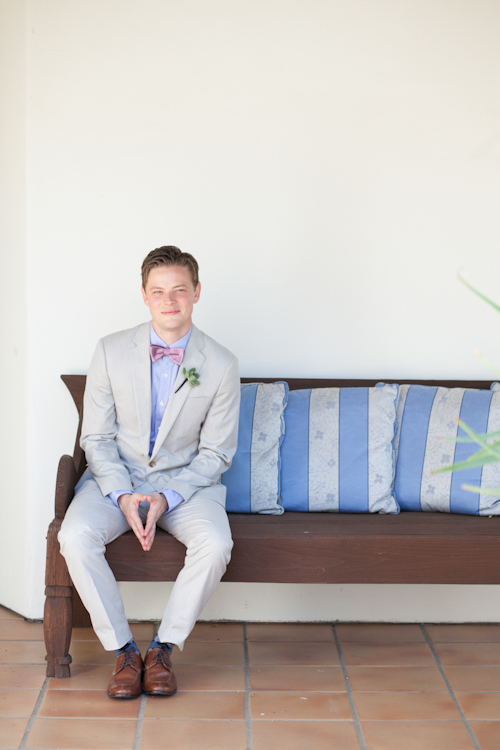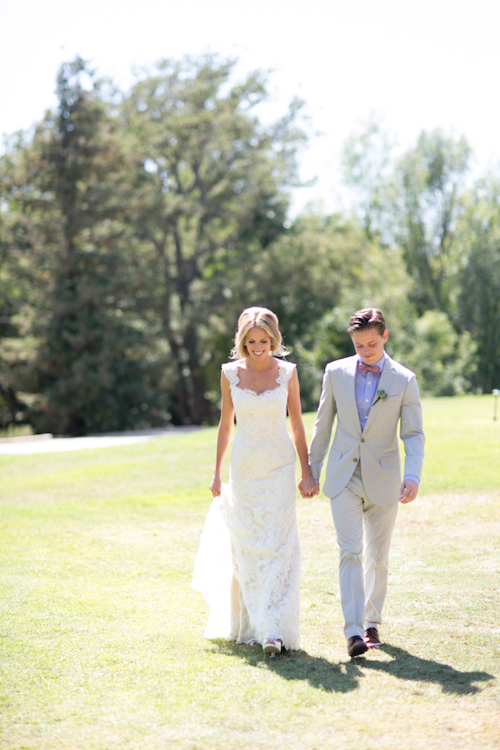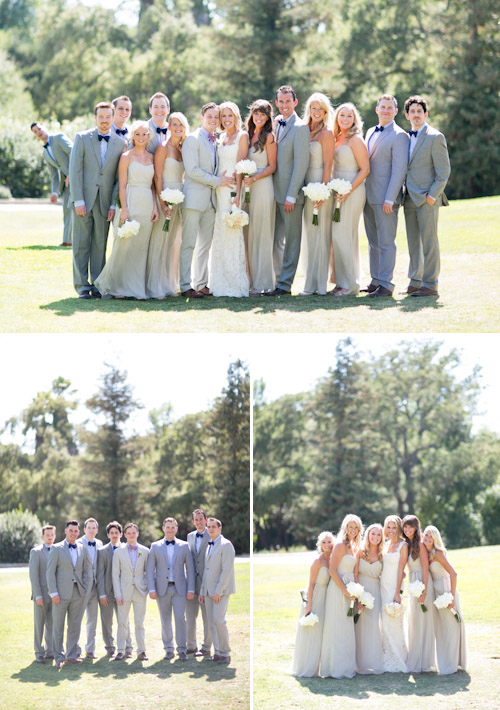 What three adjectives best describe your wedding day? From bride Bekki: love, dance, and whiskey!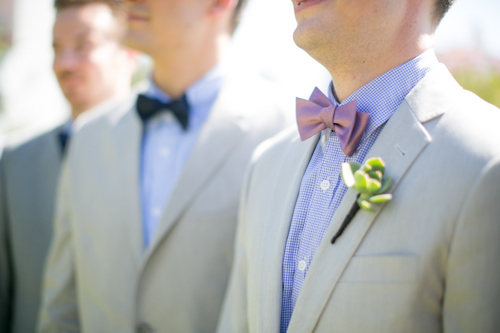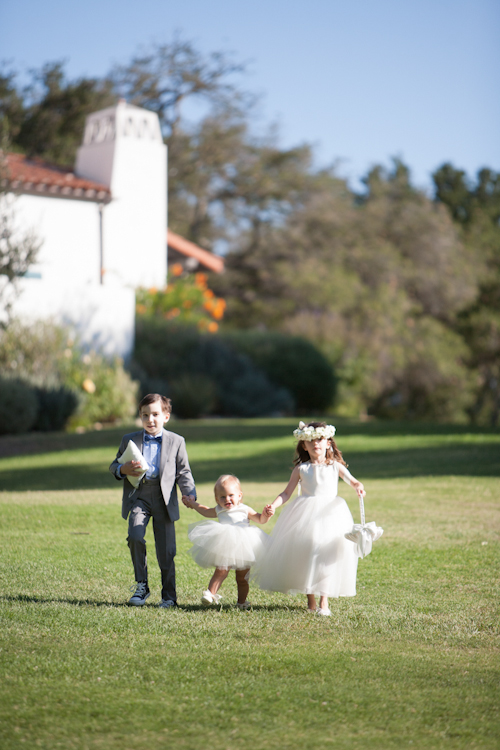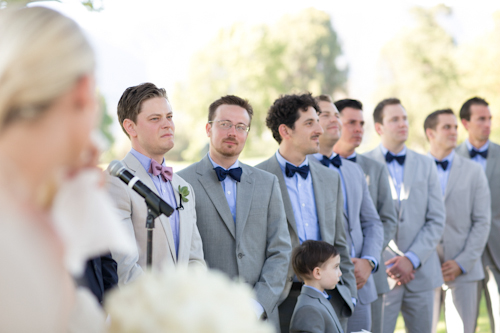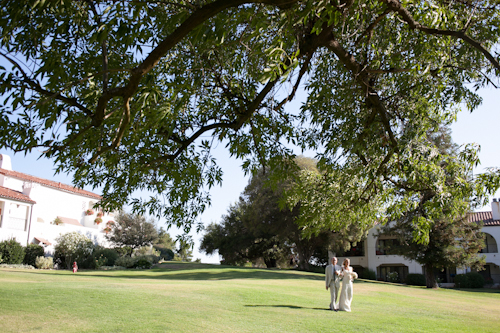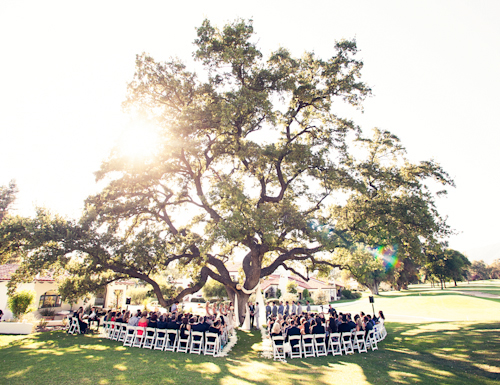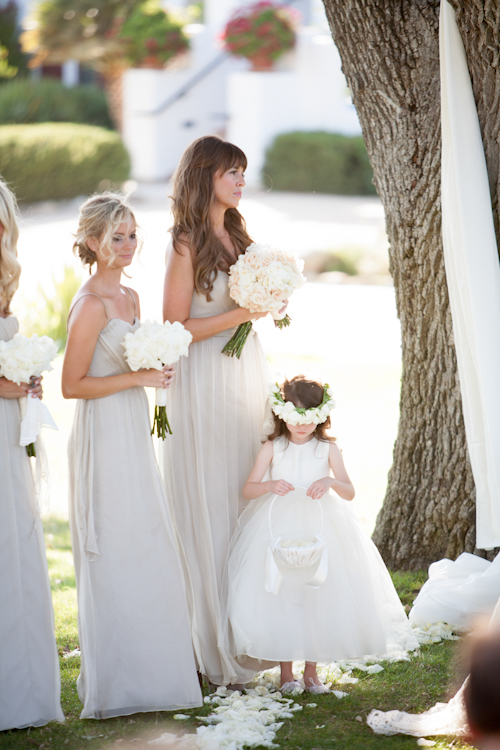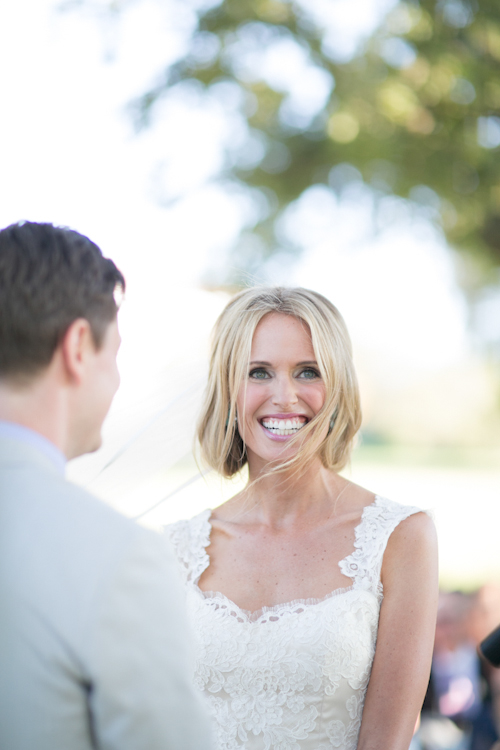 Was there a decor theme that ran through your wedding? What was the inspiration for that particular idea and how did it reflect you as a couple?
Bekki: The theme was modern meets rustic: chandeliers in a barn, deer antlers made out of porcelain, clean simple lines. Think Jonathan Adler or the W hotel, but in the woods. We wanted it to be pleasantly shocking to the guests when they walked into the barn expecting a rustic theme, and they they realized it was quite the opposite. It was all about being simple, tasteful, and DIFFERENT. Nothing traditional for us! As a couple, we dont take ourselves too seriously and we love to have a good time, so our wedding and decor was totally focused on the guests and creating a FUN space. When we first met with the amazing duo from Details, Lisa and Suzanne, we said we wanted it to feel like you stumbled across a secret party in the woods, and that you never wanted to leave, and they nailed it.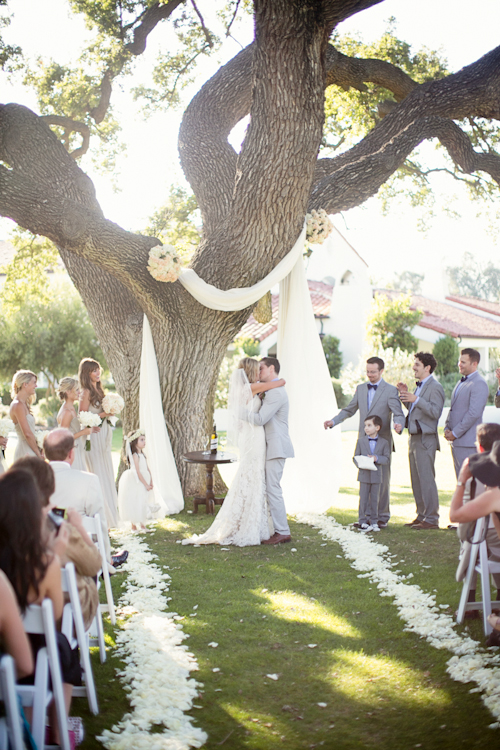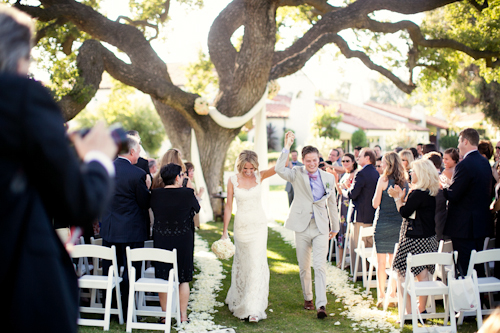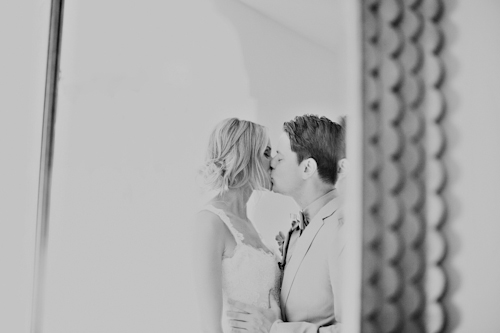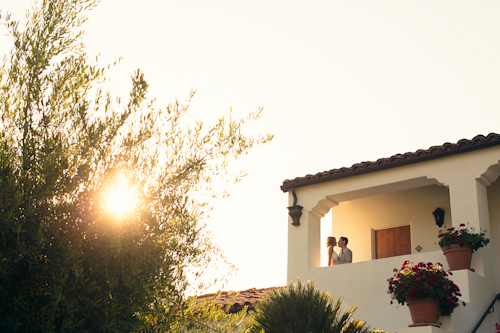 What were some of the different ways you used decor elements to create the beautiful, cohesive event you were envisioning?
Lisa Gorjestani of Details Event Planning: From the beginning, Bekki and Dave wanted to create an atmosphere that was warm and welcoming. Unlike many other events, flowers were not the focus of the design. Props, furniture and unexpected details were the design focus. We mixed in metal accents and chandeliers to glam things up a bit but the overall feeling was come in and have the time of your life."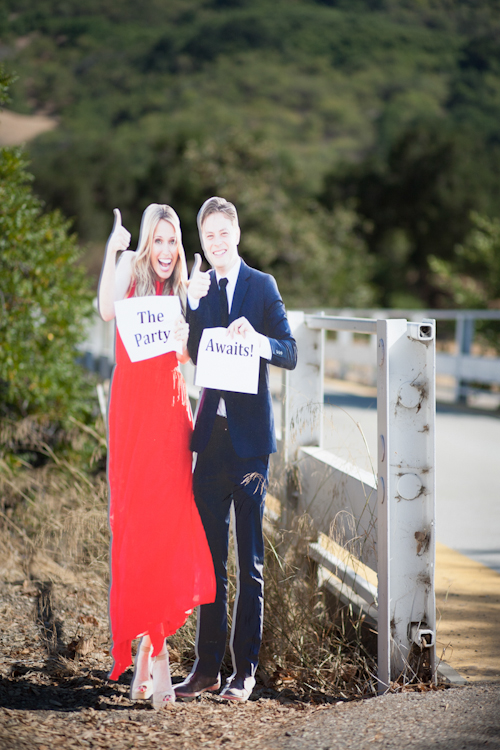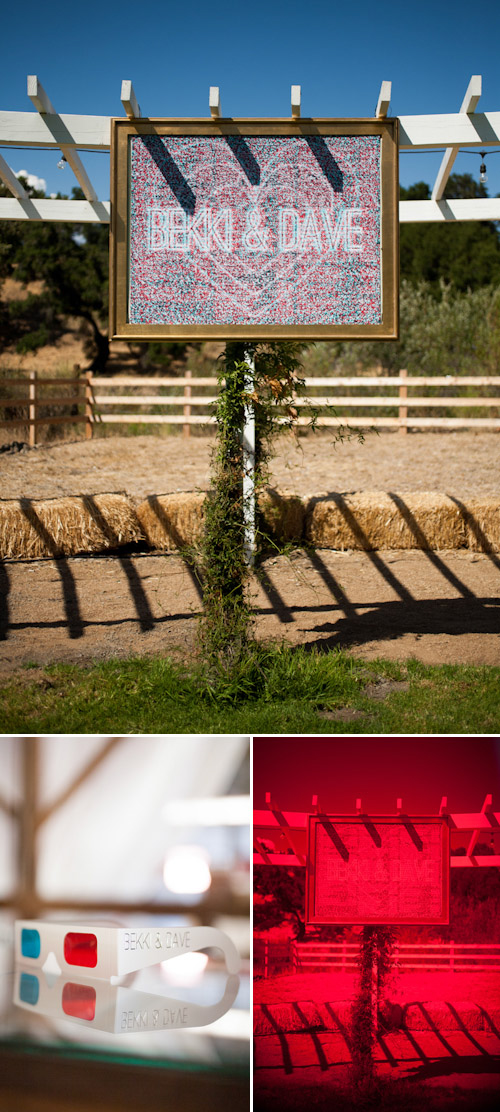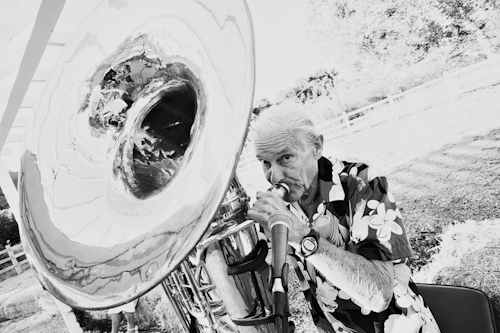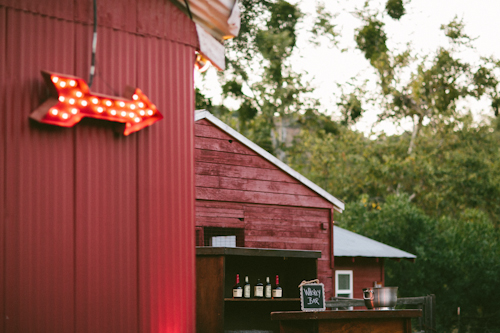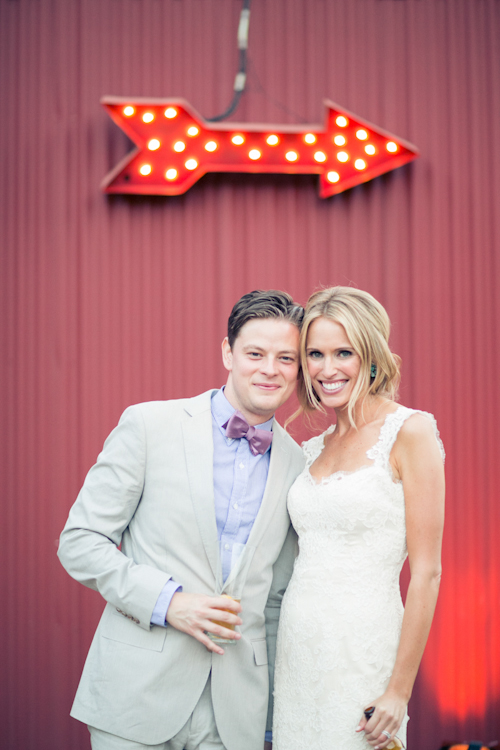 Where did you choose to hold your wedding, and how did the location influence your decor decisions?
Bekki: Again, we knew we didnt want to do anything typical," so a ballroom was out for us. I grew up horseback riding so I have a real love of old barns. Once we saw the red barn at the Ojai Valley Inn & Spa, we knew it was the perfect place for us! A barn has so much character on its own, and offers up so much more stylistically than an empty room. It was the ultimate blank slate and we knew our event planners could turn it into something magical.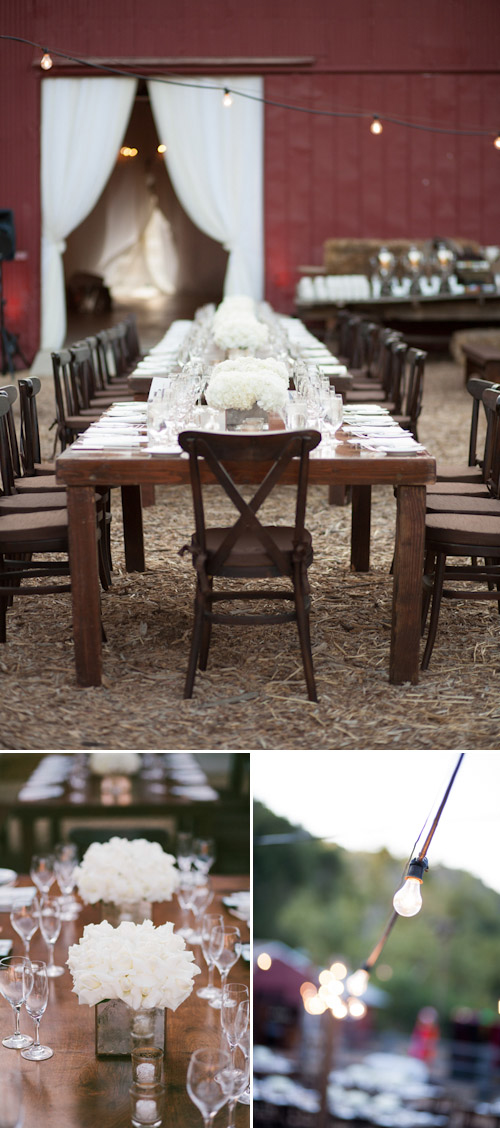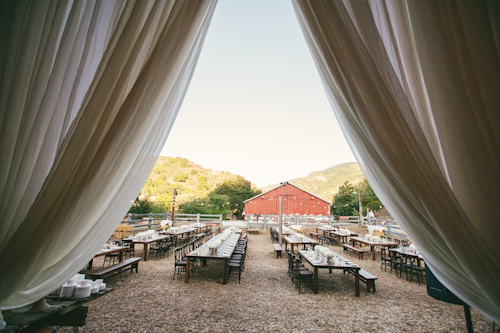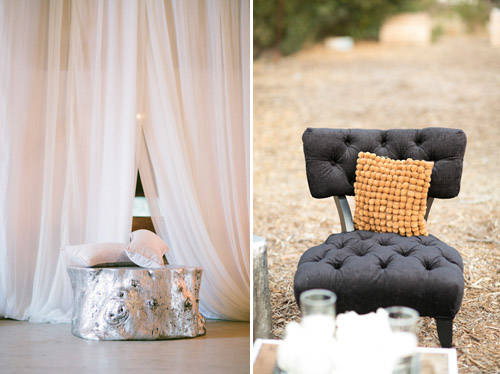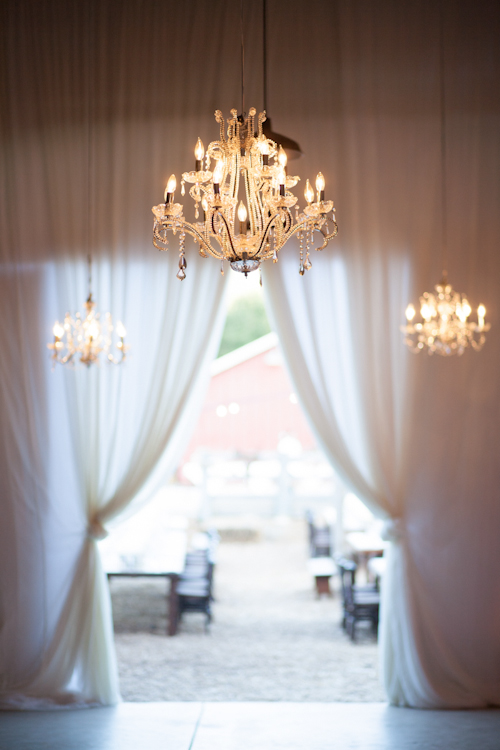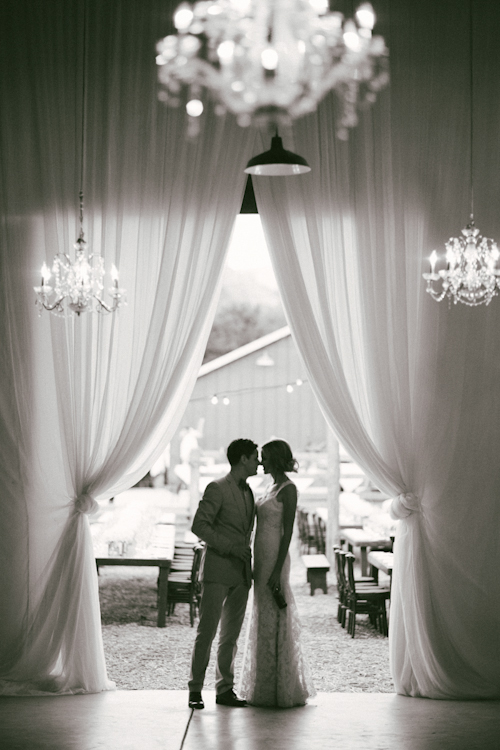 Looking back, do you have a favorite project or successful decor idea from your wedding? Tell us what you loved about it!
Bekki: Our favorite pieces from our wedding were the AMAZING LOVE letters in the barn, the chandeliers (swoon!), the 3D seating chart (guests still talk about this), and the lifesize cutouts of Dave and I on the side of the road letting our guests know they were almost at the party. Also, the RSVPs for our wedding were Madlibs, so we lined the bar with some of the funniest ones, along with old photos of Dave and I. It personalized the space in a simple and chic way, and the guests loved it!
Lisa: My favorite project from the wedding was the lifesize cutouts along the road and the 3D seating chart. I was determined to make the seating chart different. I am certain that was achieved!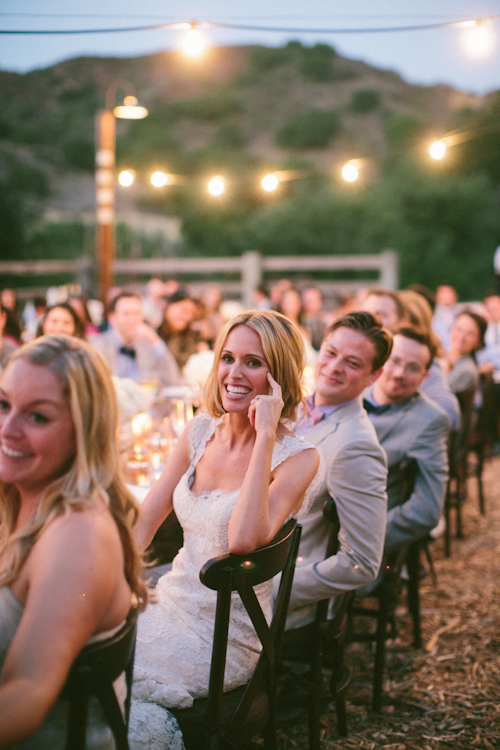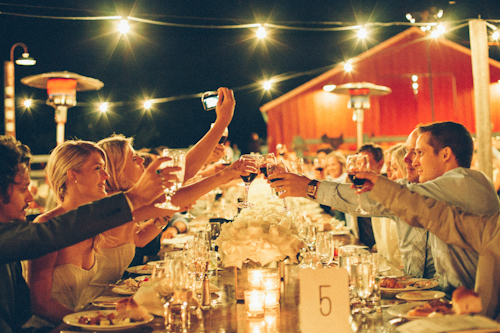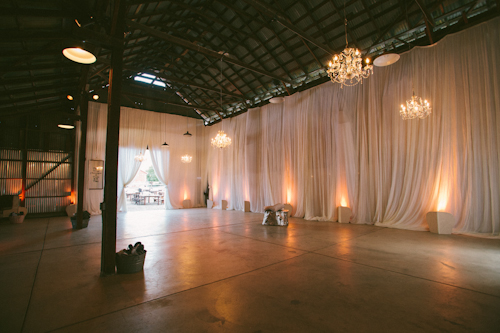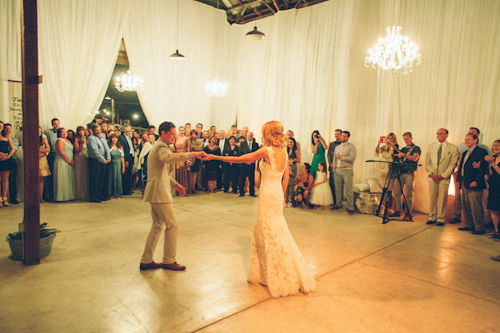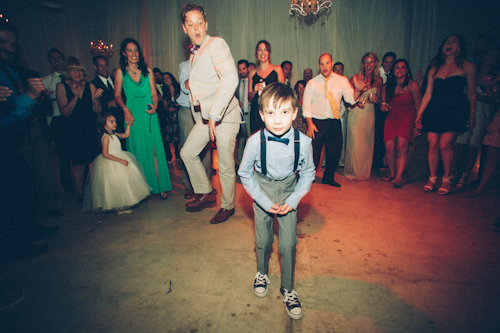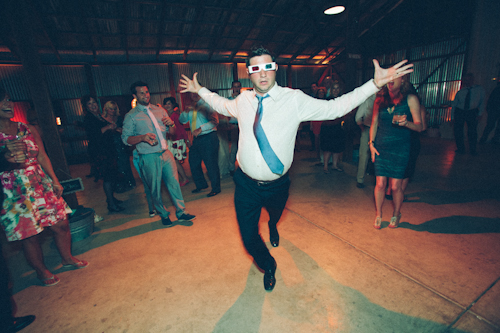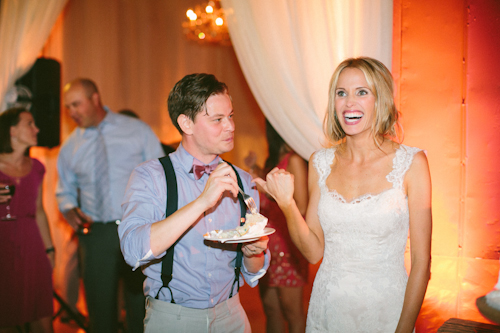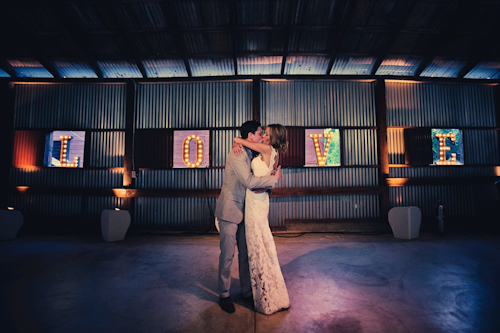 And…a special treat today! Bekki and Dave sent their sweet, sentimental (ok, complete tear-jerker) video from Paperback Weddings. Enjoy!
The Wedding Team:
Photographer: Mi Belle Photography
Event Planner: Details Event Planning
Ceremony Venue/Reception: Ojai Valley Inn & Spa
Videographer/Film Maker: Paperback Weddings
Officiant: Dr. Jon Ireland
Invitation Designer: Papel Paper & Press
Catering: Ojai Valley Inn & Spa
Florist: Floral Art
Cake: Mother of the Bride
Wedding Dress: Jim Hjelm
Bridal Accessories: Macy's
Bridesmaids Apparel: Amsale
Groom & Groomsmen Apparel & Accessories: J. Crew and Macys
Hair & Make-up: The Studio Agency
DJ: DJ Tendaji
Live Music: Ulysses Jazz Band
Dance Instruction: Crystal Chin from Michelle Langley Dance Studio
Rentals: Classic Party Rentals and Revelry
Rings: Joels Gold Store
Thank you, Bekki and Dave, for sharing such a unique and beautiful wedding experience with us!