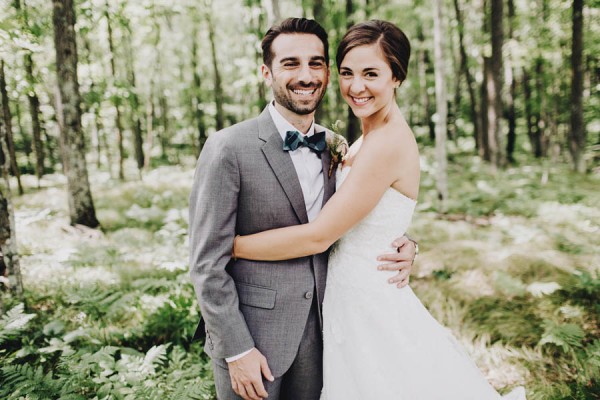 It takes a lot of love to fill a whole forest, but between Katie and Kevin's woodland vows to the sense of community throughout their day, the trees around Juliane James Place were positively resonating with wedding bliss. Katie and Kevin's reception fit right in with the woodsy venue with precious creature prints by Small Adventure serving as table numbers and potted fern centerpieces. We can't help but smile looking at these gorgeous photos by Matt Lien, who captured the essence of Katie and Kevin's relationship in every one.
The Couple:
Katie and Kevin
The Wedding:
Juliane James Place, Finlayson, Minnesota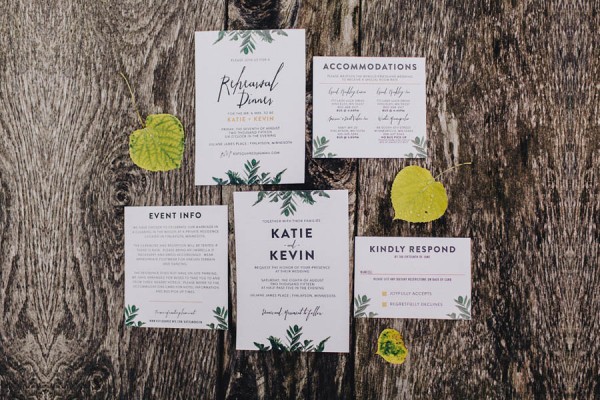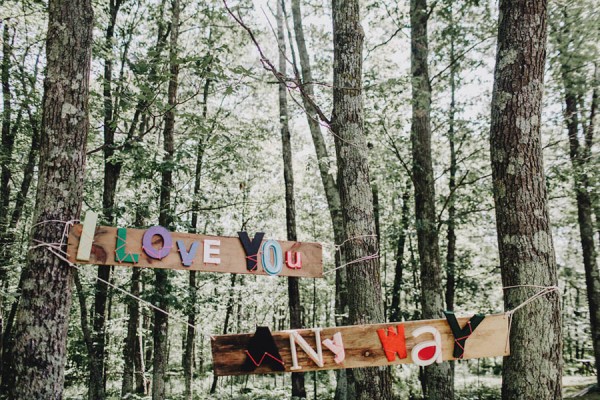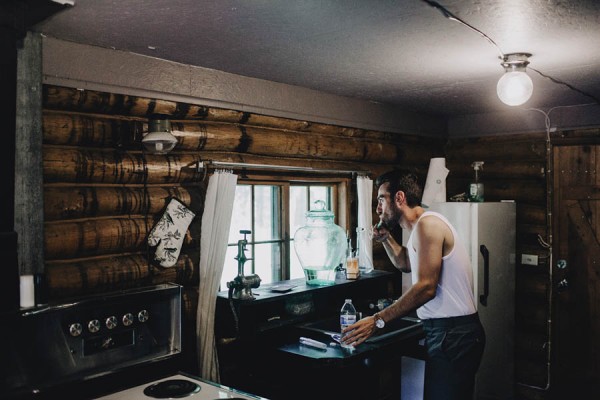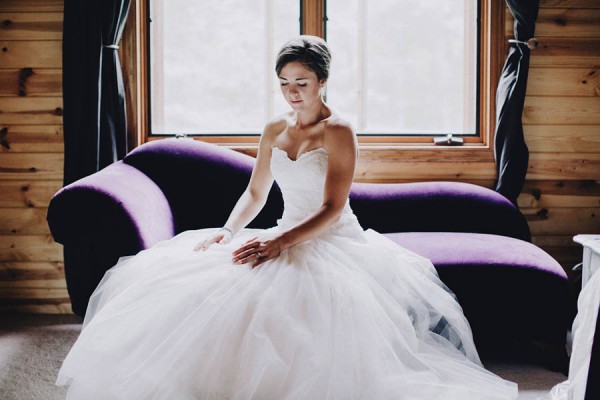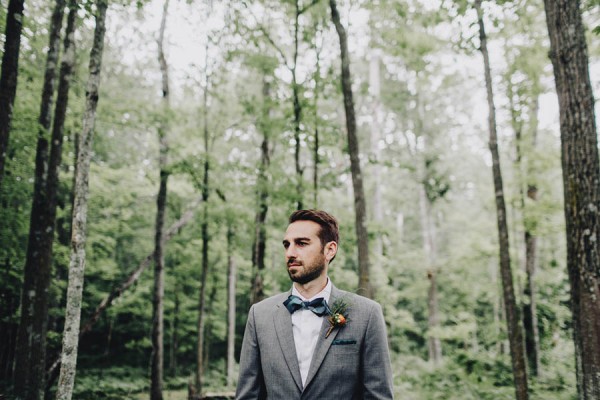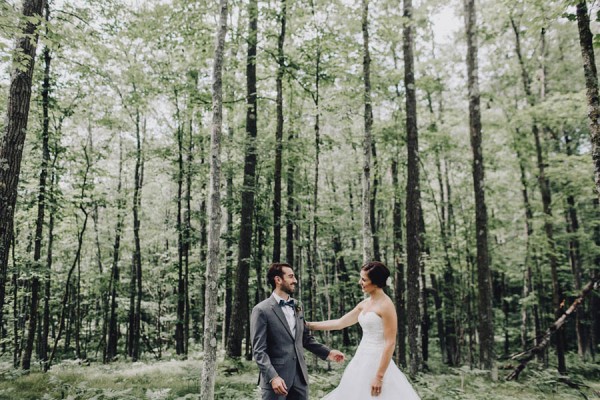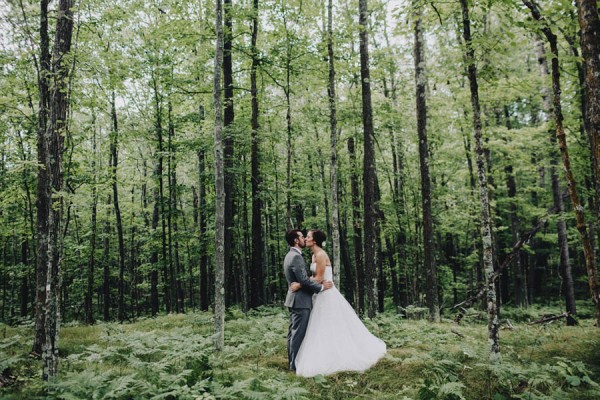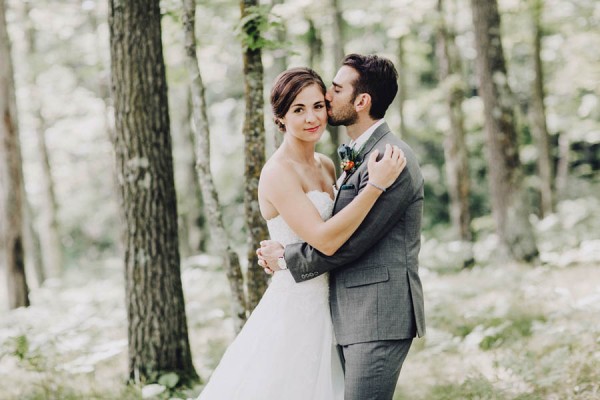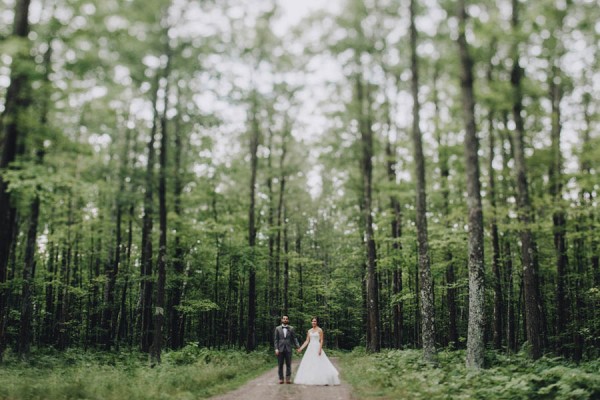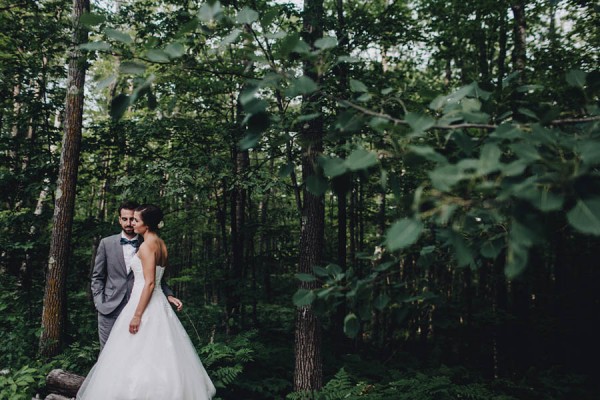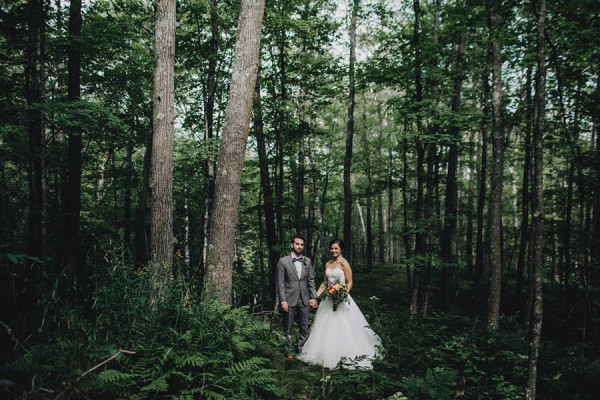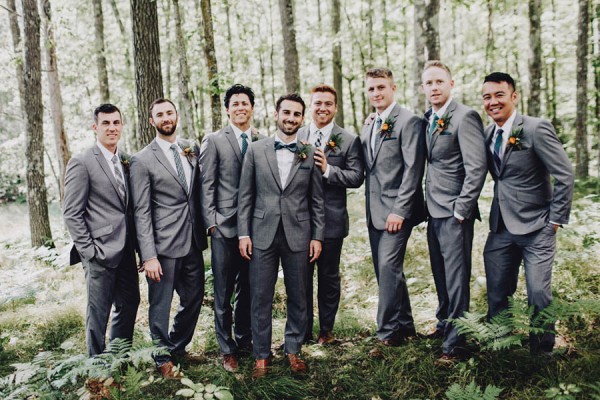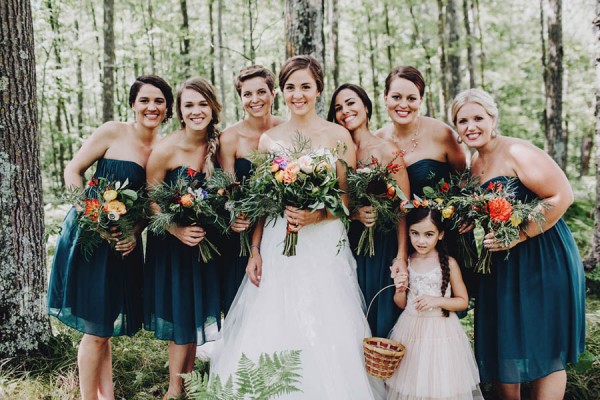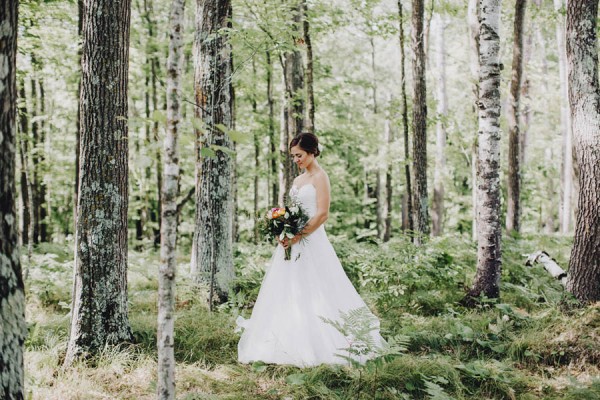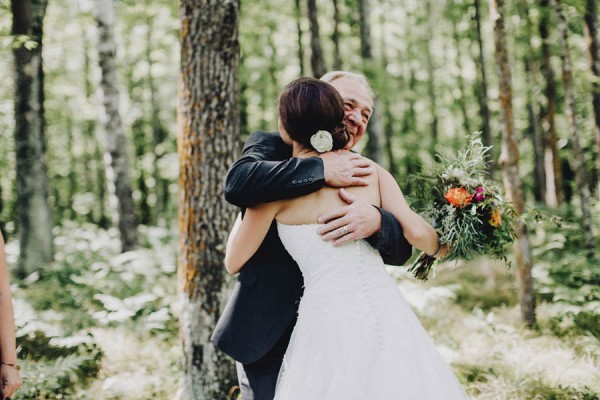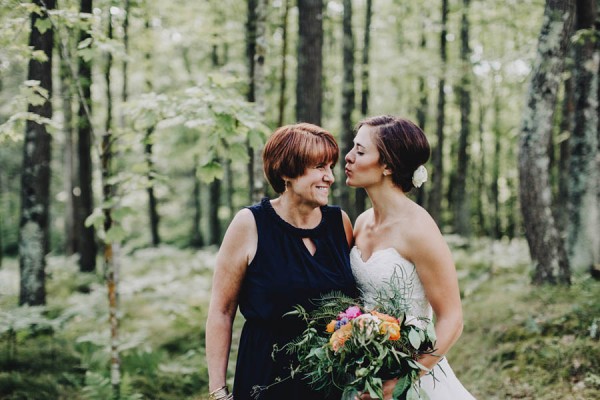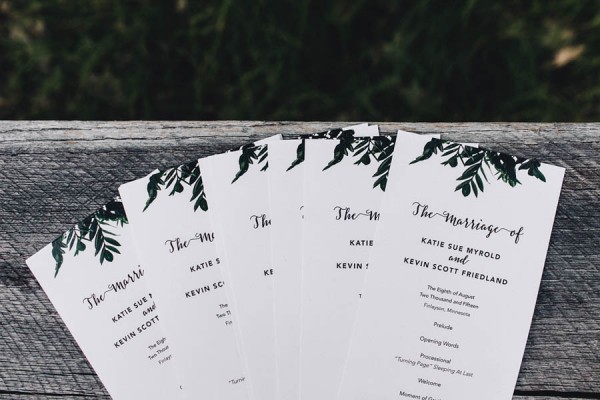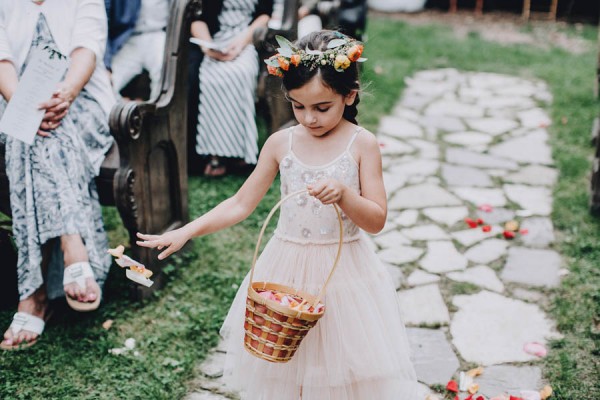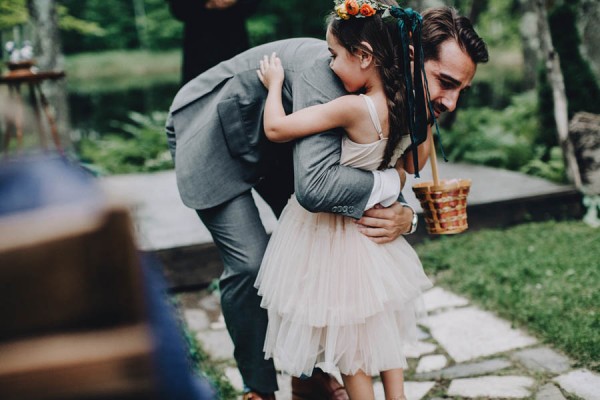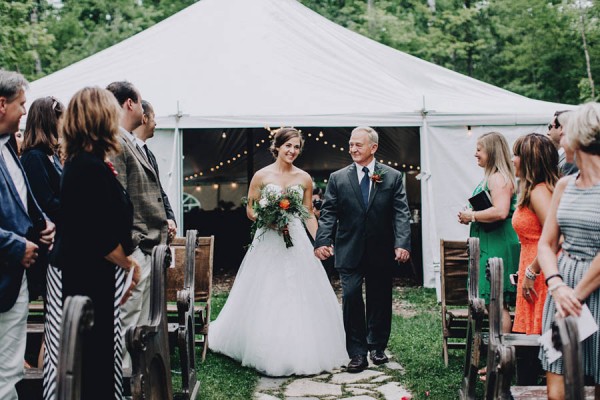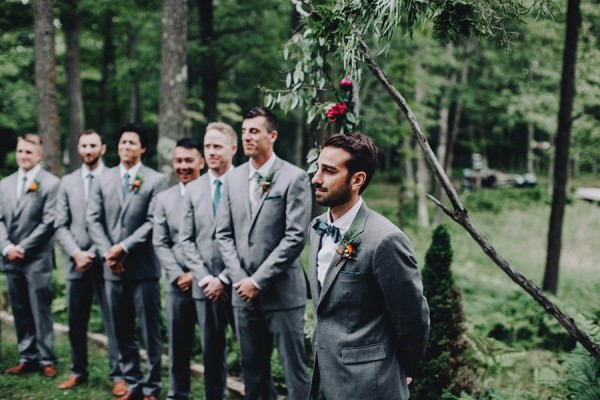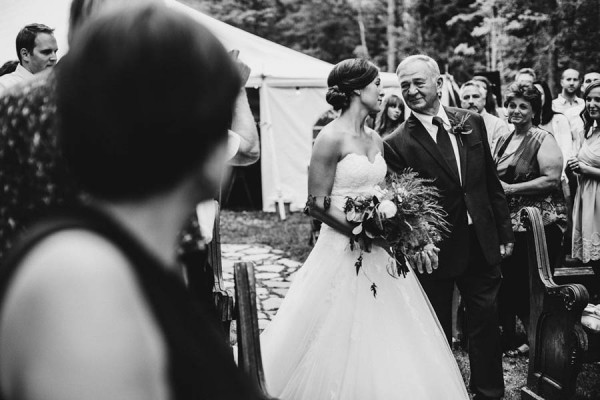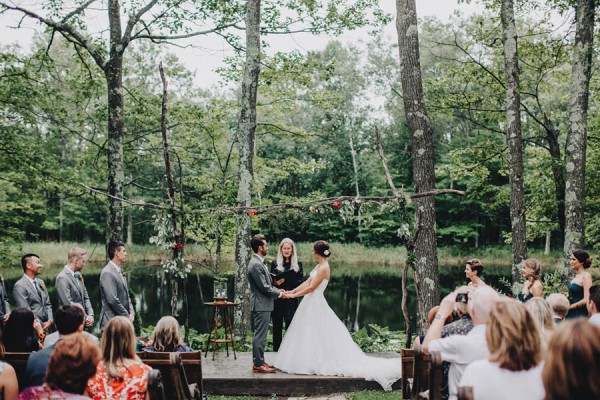 The ceremony was, by far, the most memorable part of our day. We joined hands in the middle of the woods surrounded by our closest family and friends. It was the perfect way to promise each other forever, and we are so grateful to all who helped us fill the forest with love.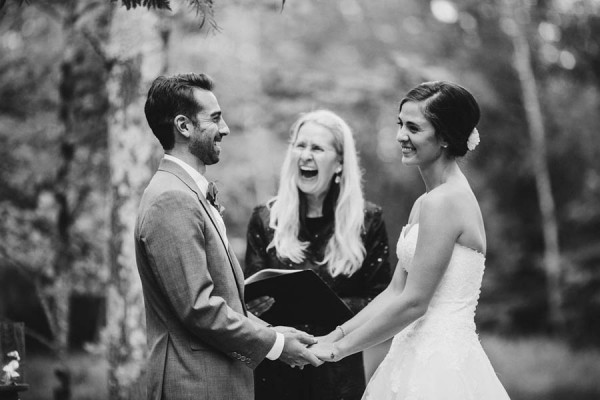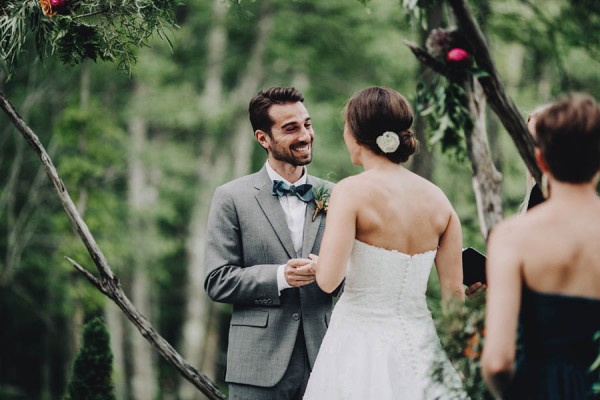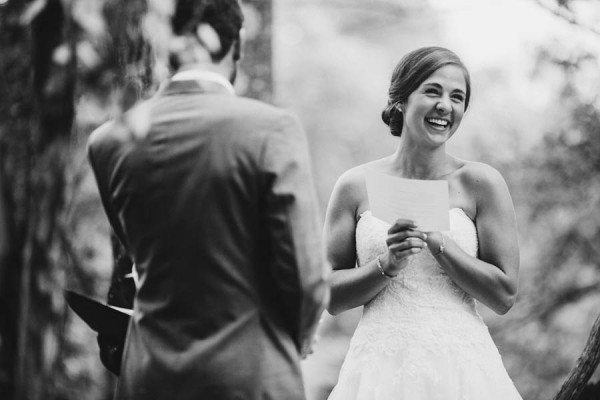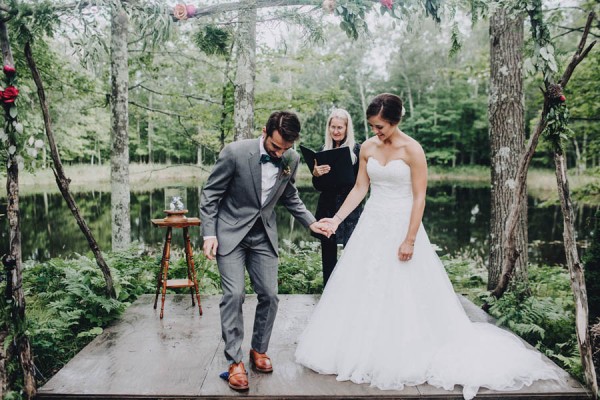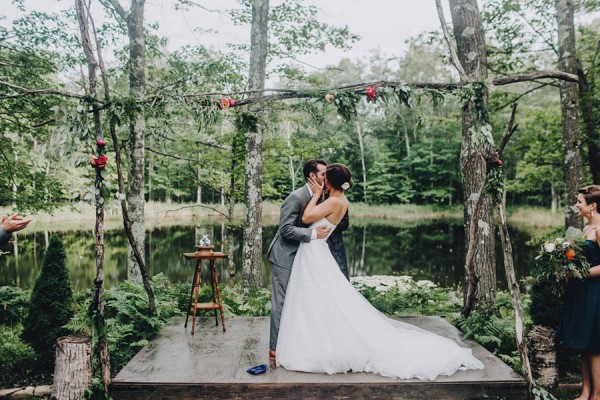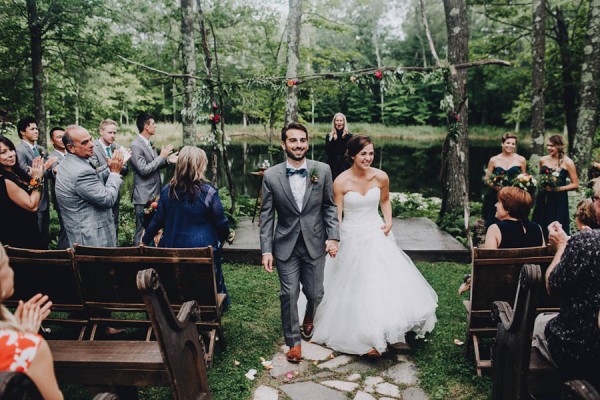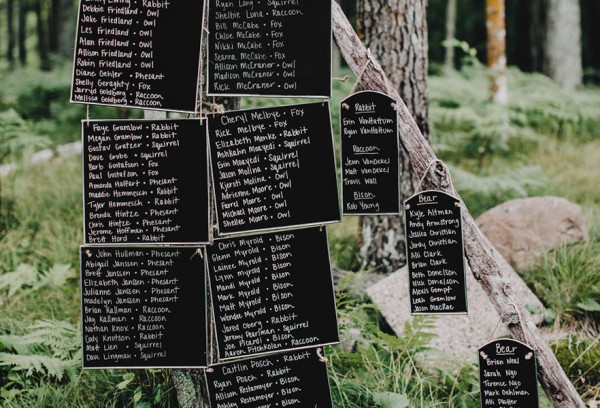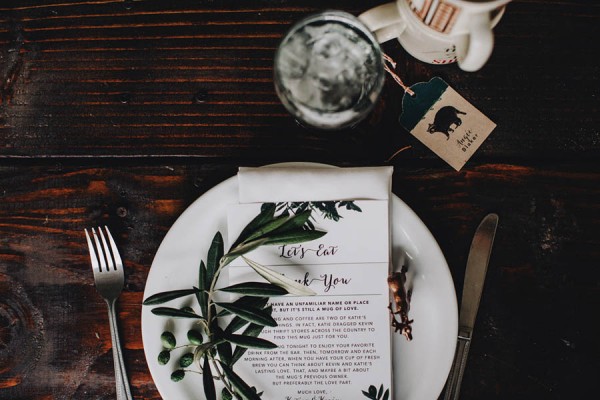 Juliane James Place is such a magical venue. Nature really speaks for itself out there, so we wanted to highlight the cozy, woodsy vibes that were so apparent already. We chose to use prints of various woodland animals purchased from the talented Keiko Brodeur of Small Adventure as table numbers and a whimsical variety of potted ferns as centerpieces. We added personal touches with photos hung amongst the trees and a sign we made together out of some scrap wood and vintage letters. My handwoven wall-hangings lined the path to the ceremony space to finish off the Woodsy DIY vibe.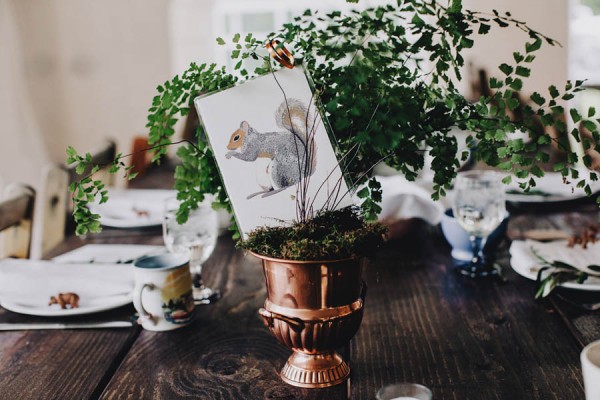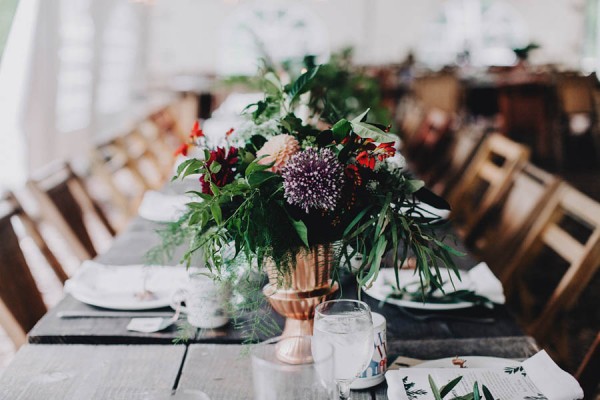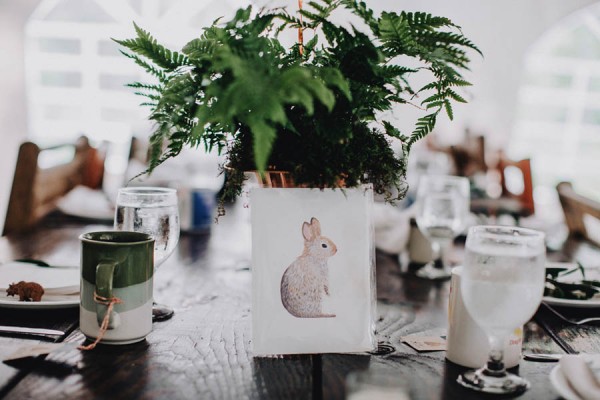 I love to thrift, especially for coffee mugs, so giving mugs as wedding favors was a no-brainer. We tried to find mugs that made us think of a specific friend or family member, and had a blast assigning each person one of the mugs we had collected. Our guests drank out of their mugs all night long, and we loved everyone's reaction when they discovered what we'd chosen for them.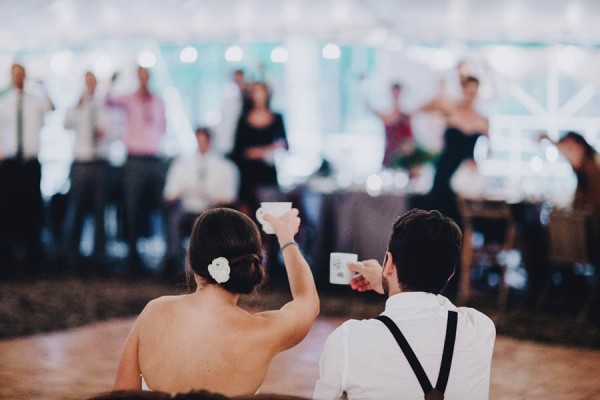 Processional: Turning Page by Sleeping at Last
Recessional: Lovely Day by Bill Withers
First Dance: Tethered by Sleeping at Last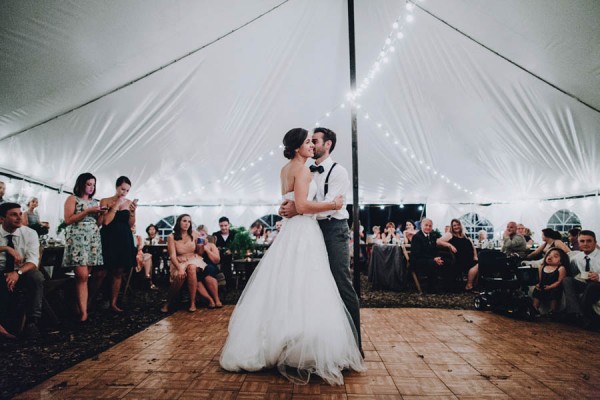 Congrats to Katie and Kevin on their woodland wedding in Minnesota! For more wedding photography from Matt Lien, be sure to check out Rachel and Jonathan's modern Minneapolis Warehouse District wedding.