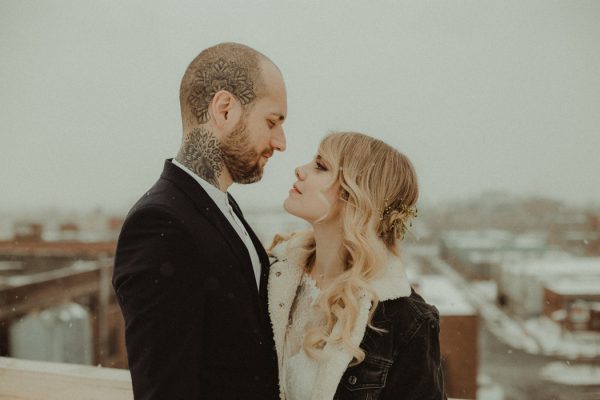 Béatrice and Alex's wedding at Studio Éloi was a minimalist boho lover's dream! This French-Canadian singer and her sweetheart said "I do" among the twinkling lights and totally magical vibes of their Montreal wedding – you would never guessed they only had three months to plan it! Between the hanging macramé light fixtures and an amazing mix of textures, we can't get enough of this wedding's industrial boho reception décor styled by Raisonnable. Photographer Bianca Desjardins captured every moment of Béatrice and Alex's wedding beautifully, including the special ceremony moments the couple shared with their daughter.
The Couple:
Béatrice and Alex
The Wedding:
Studio Éloi, Montreal, Canada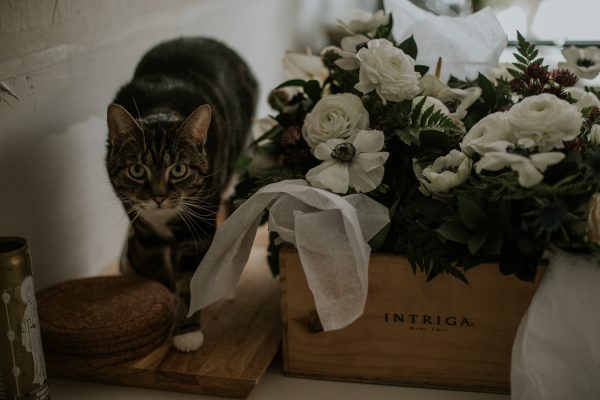 I think we wanted to make people feel like they were in a non formal setting, like bringing people into our home. It was a shotgun wedding in a way, we only had 3 months to plan it and Allison of Raissonable did a great job getting everything together. The only directive I had for her was, it has to feel like we're bringing people into our world.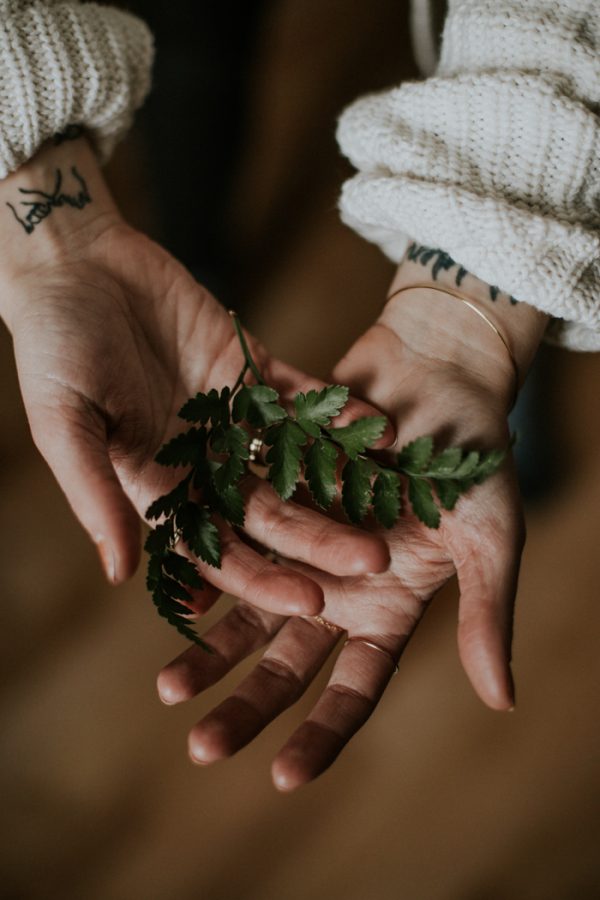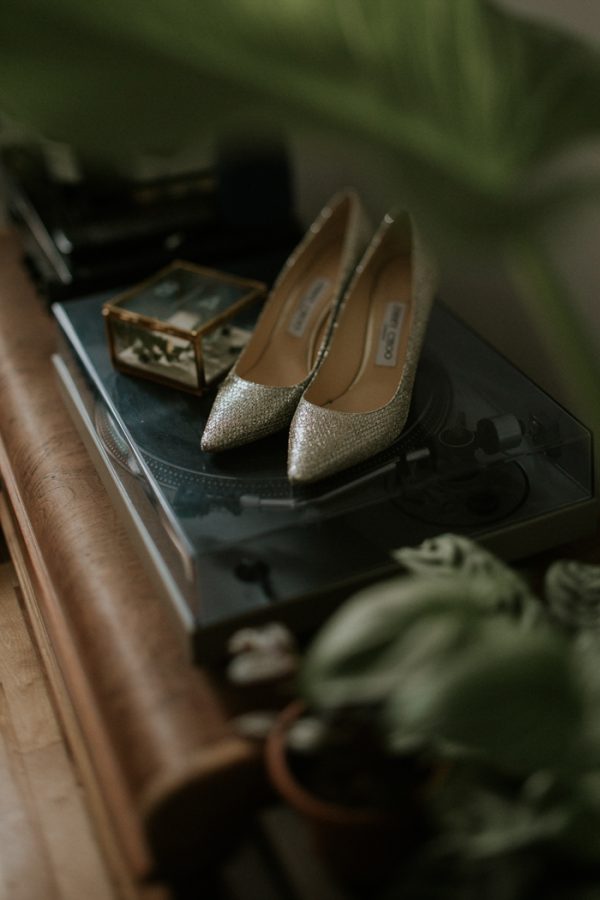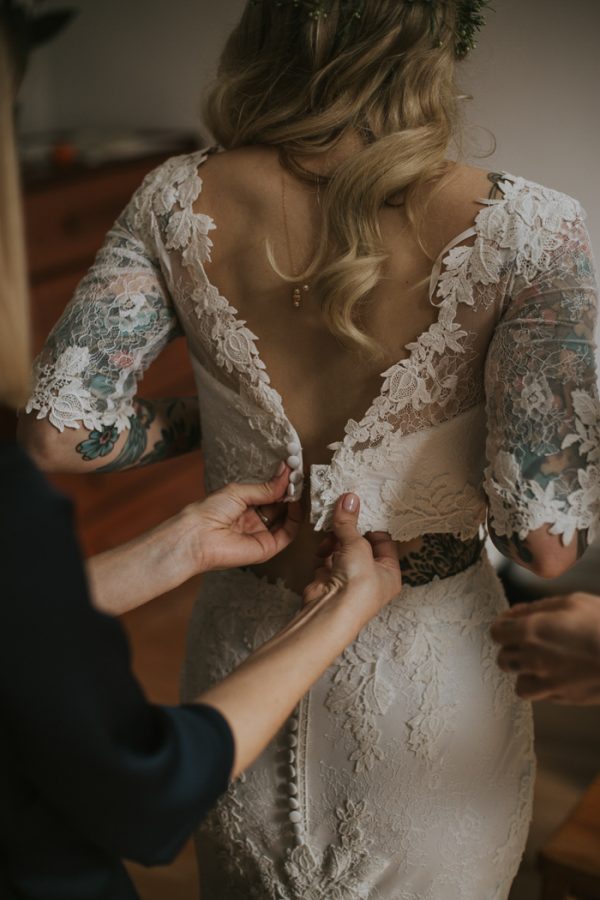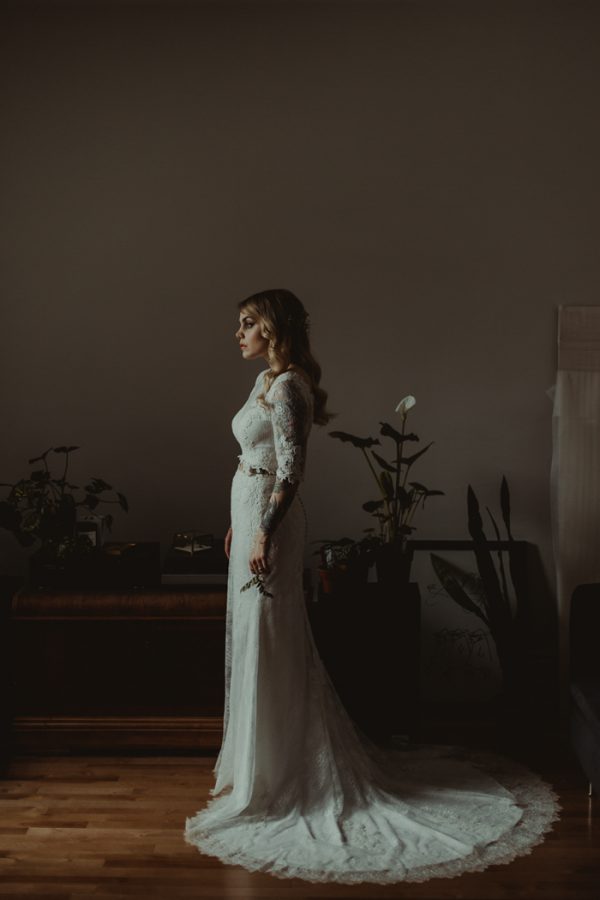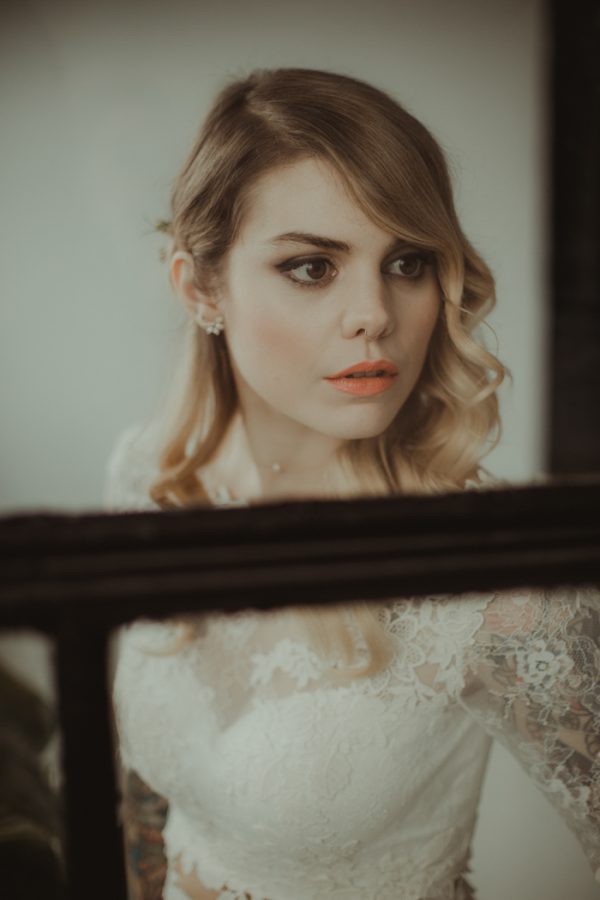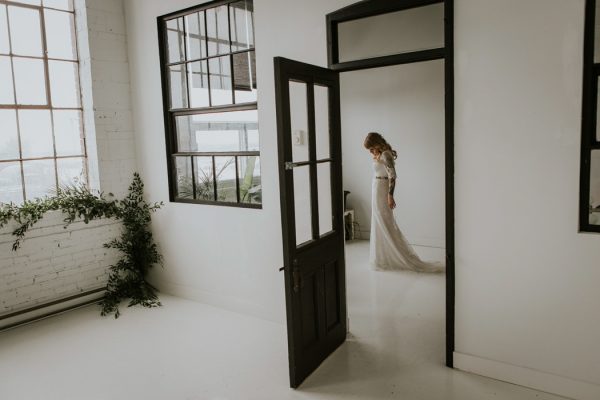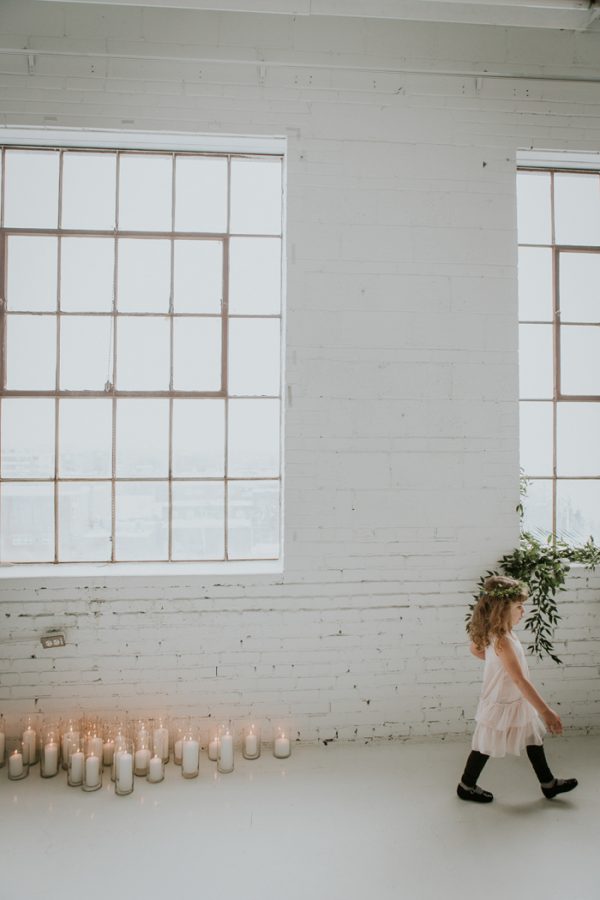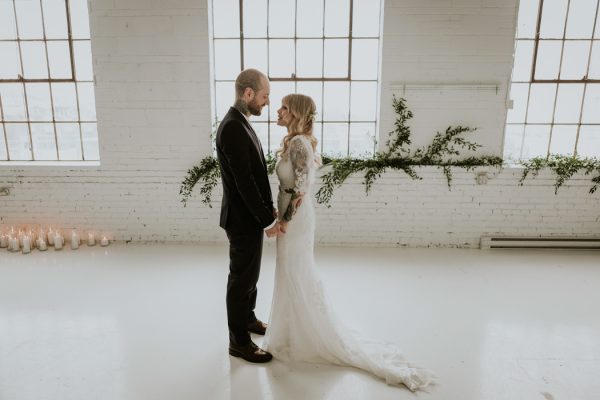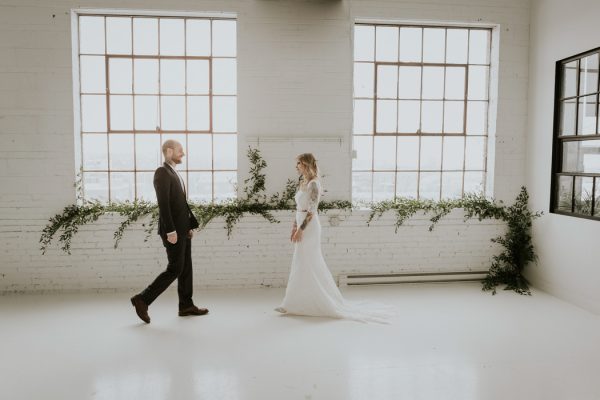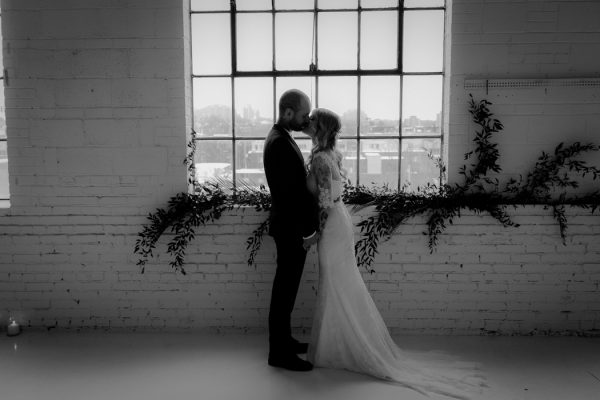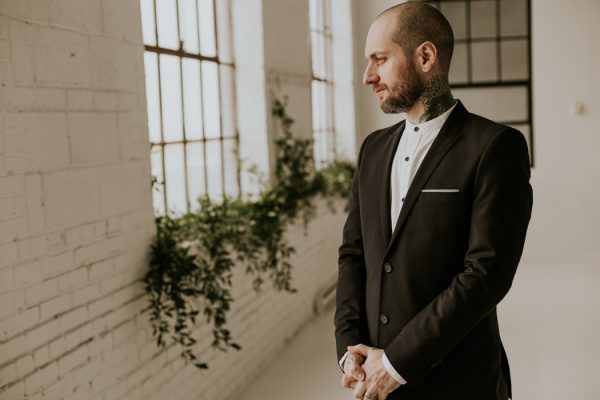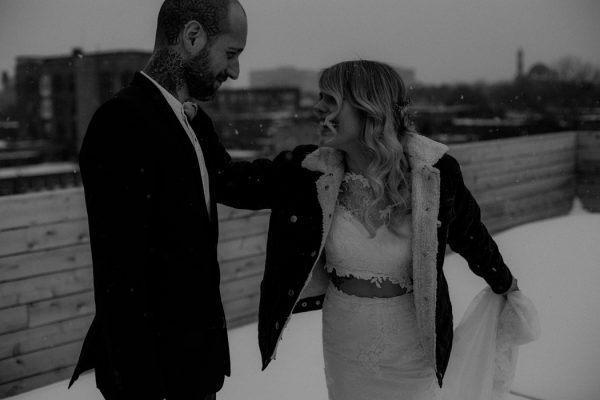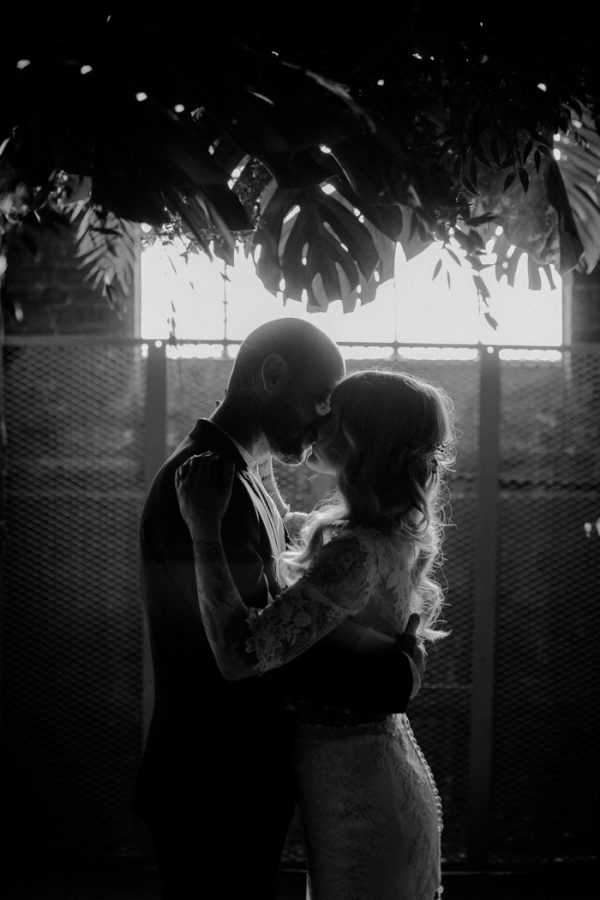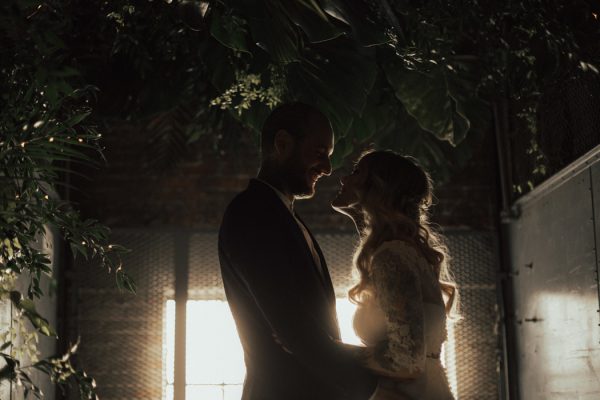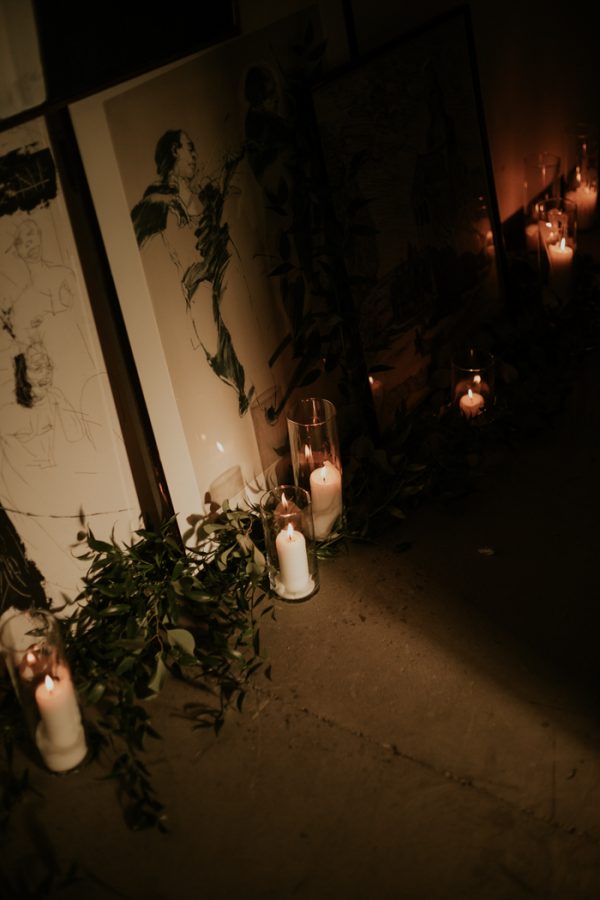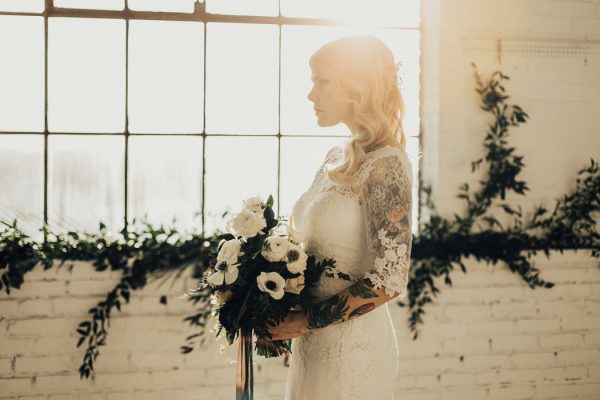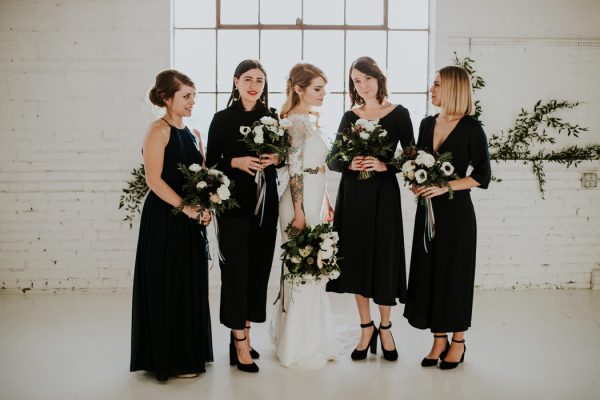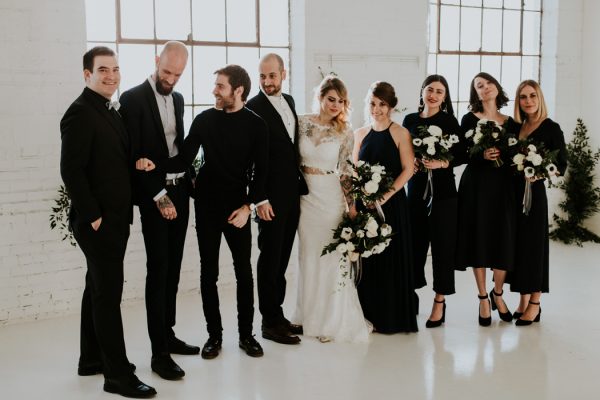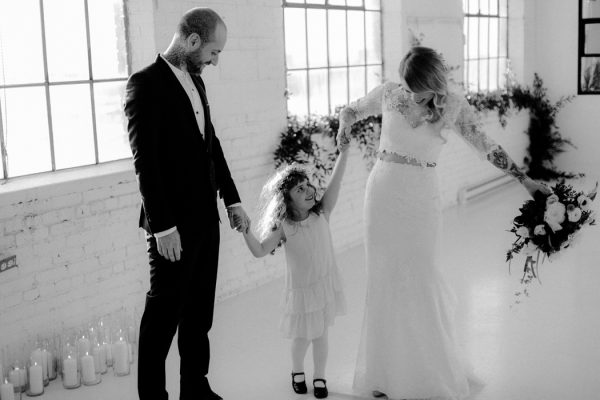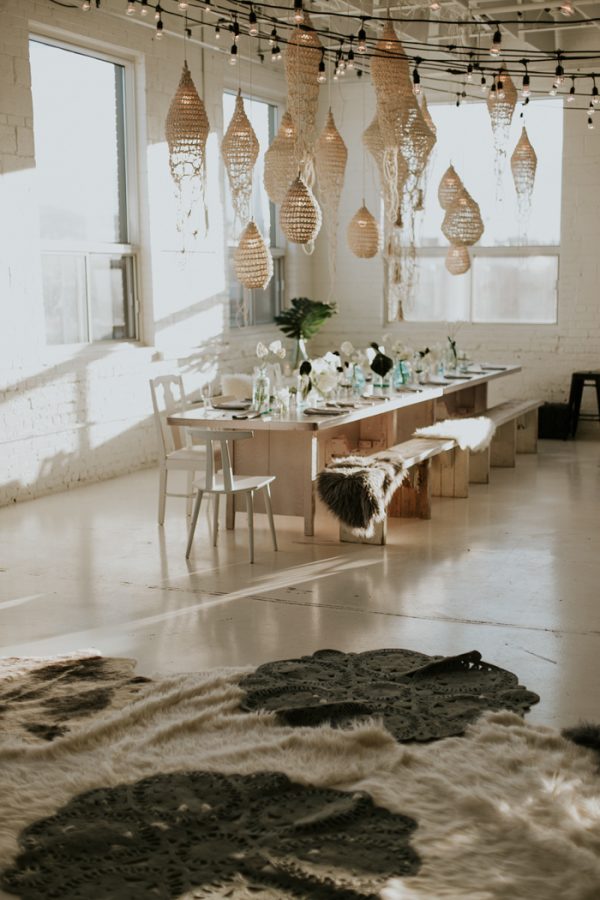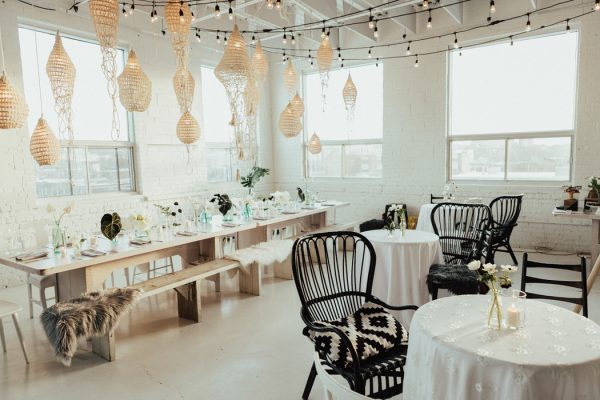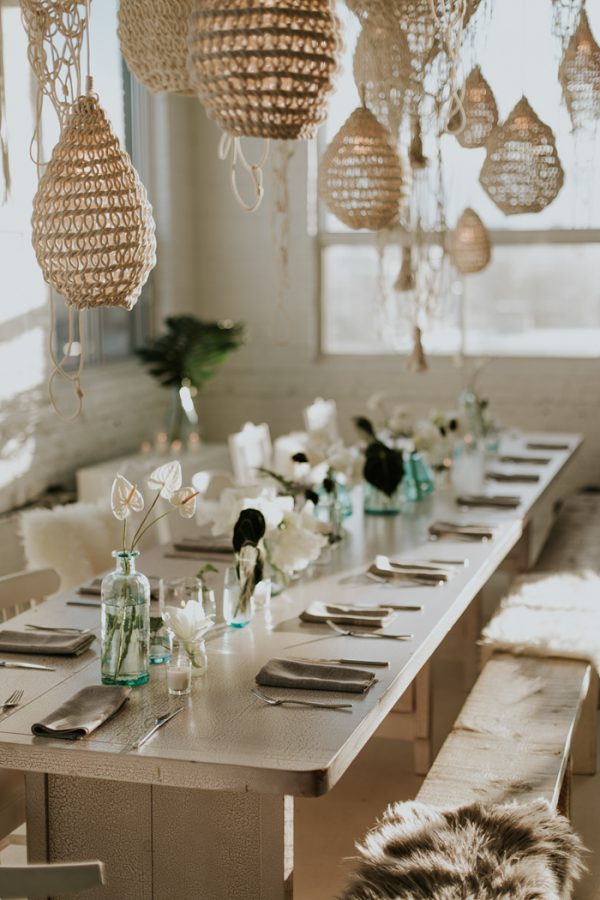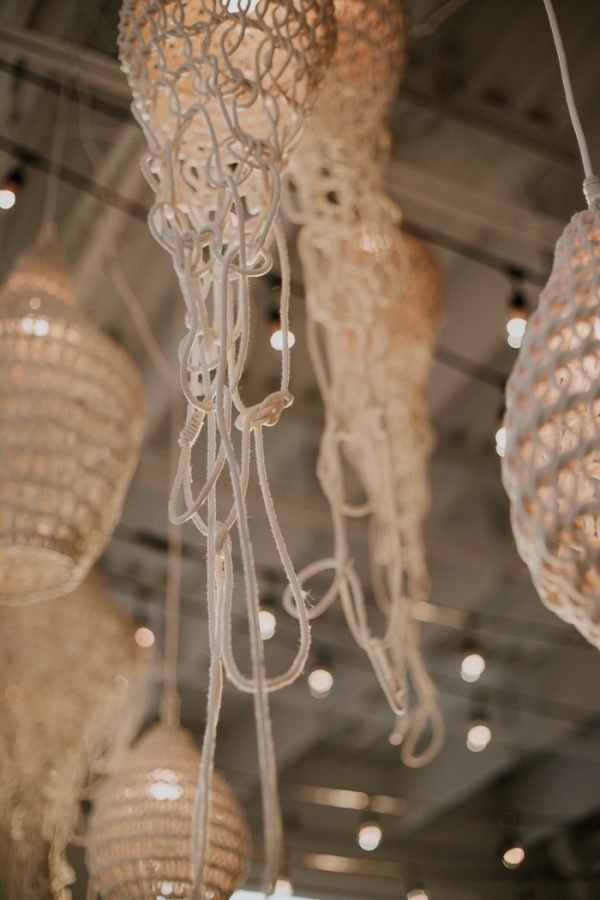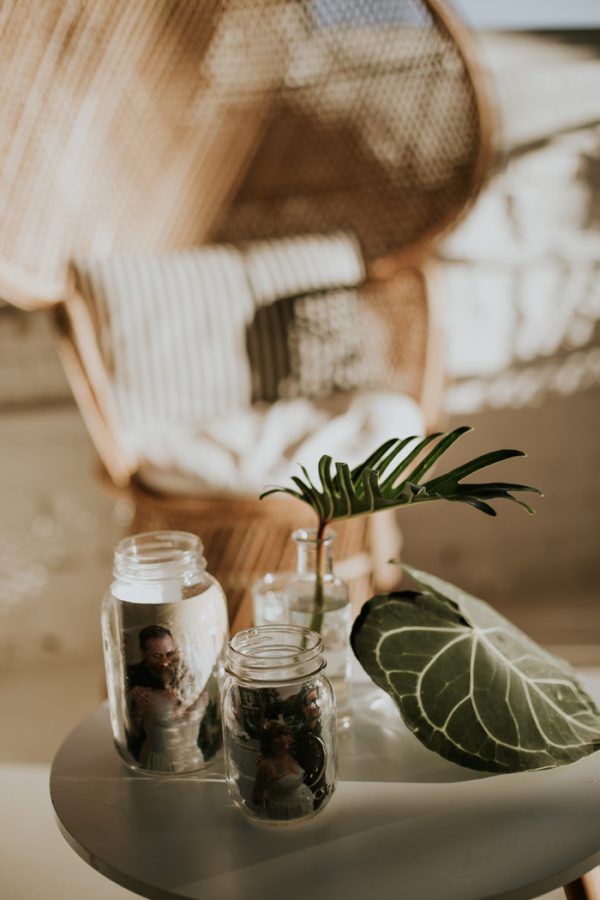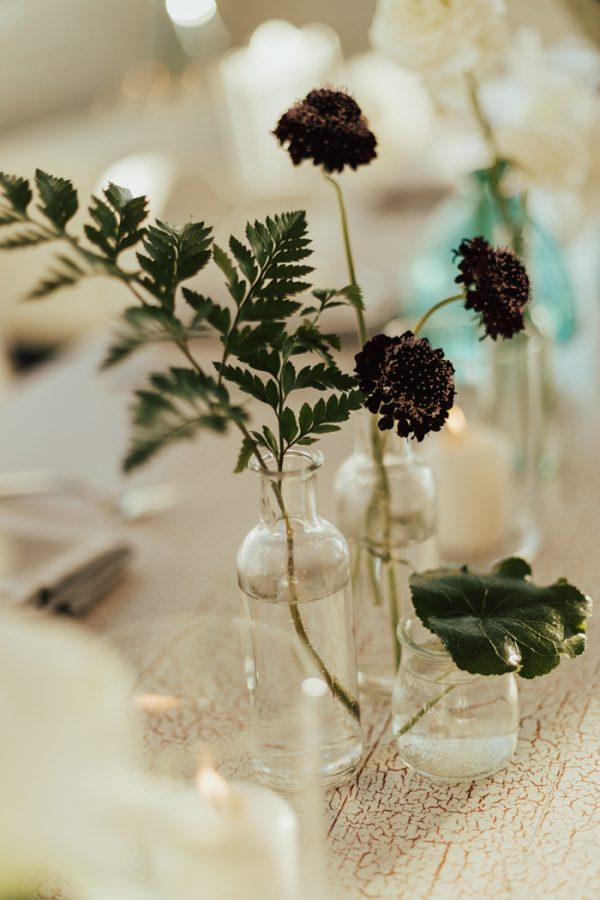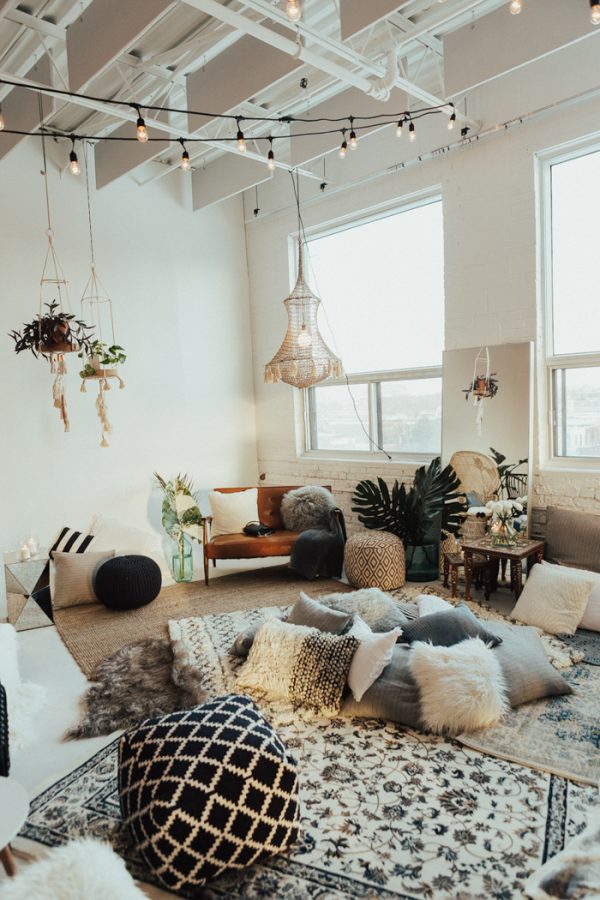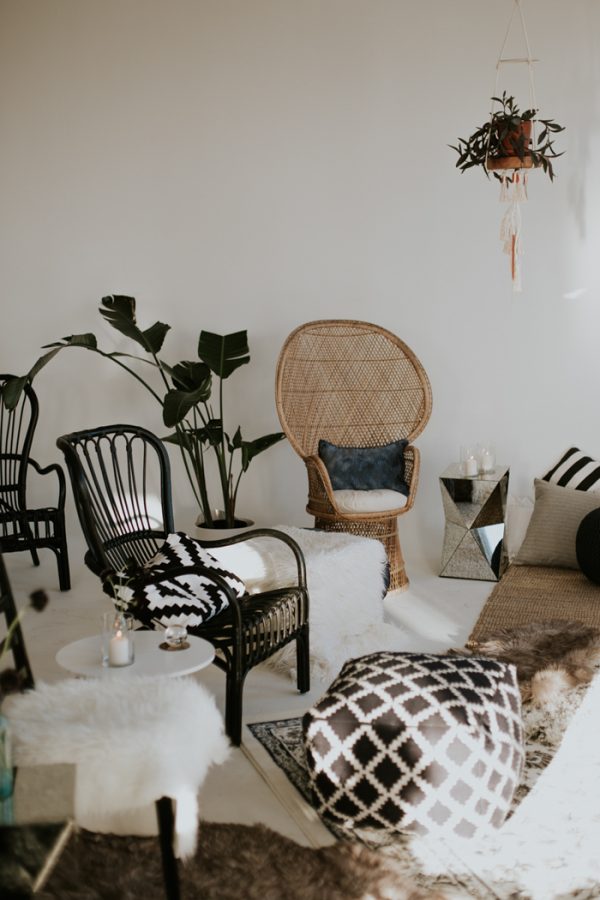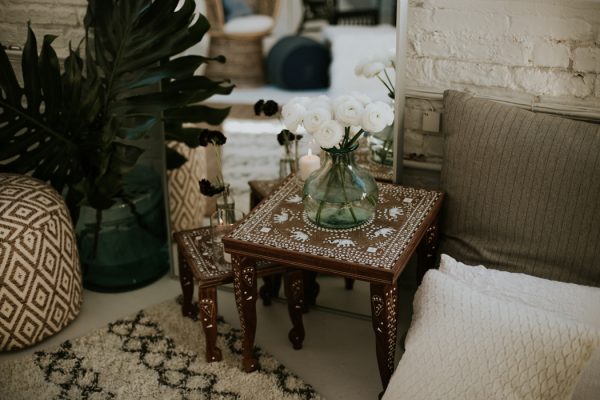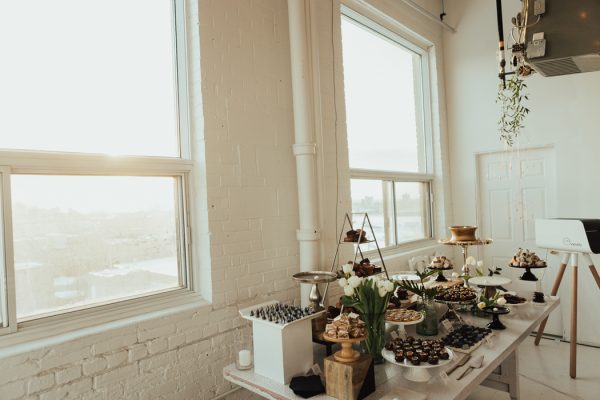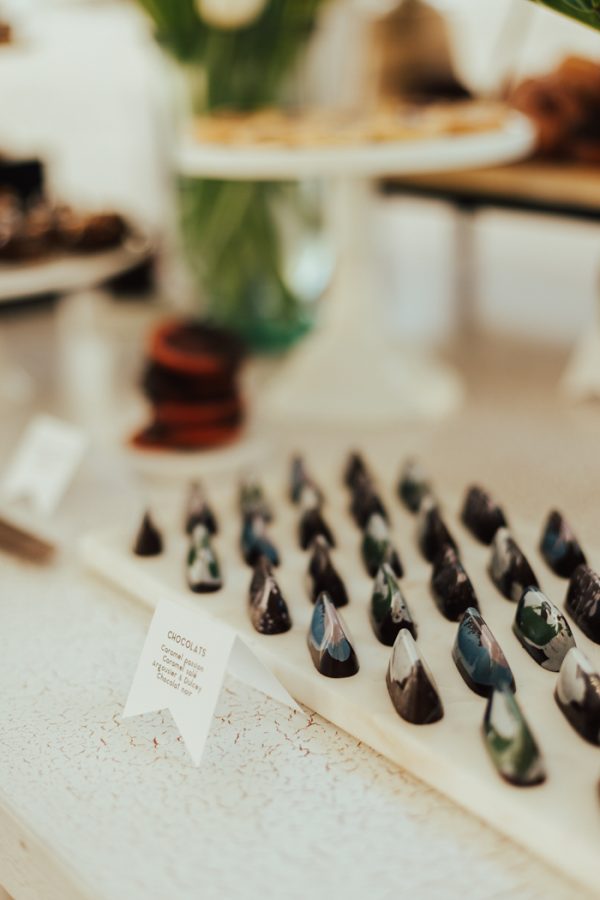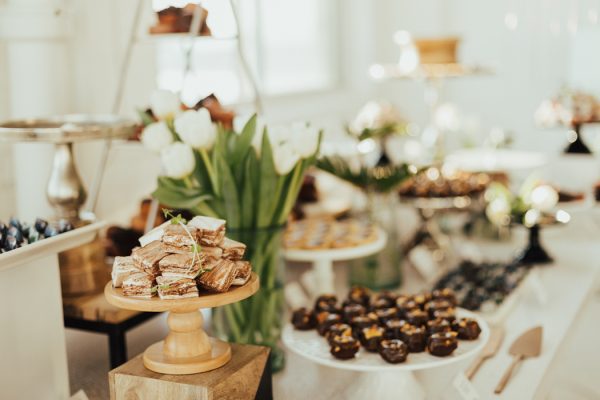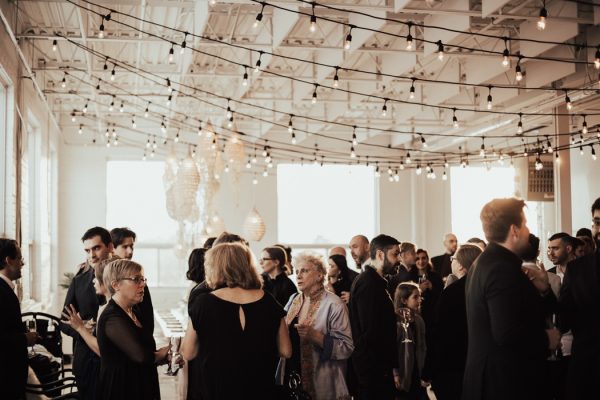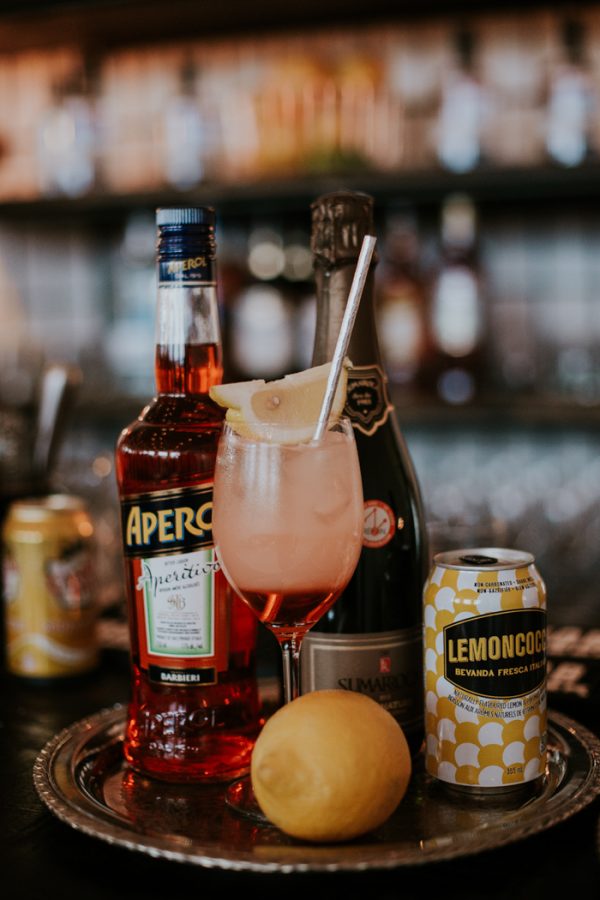 Processional: Han and Leia's Theme from Star Wars Episode 7, because I know it was something that meant a lot to the both of us
Recessional: Paradise City by Guns N' Roses, because it's one of Alex's favorite songs
Father-Daughter Dance: You Belong To Me by Dean Martin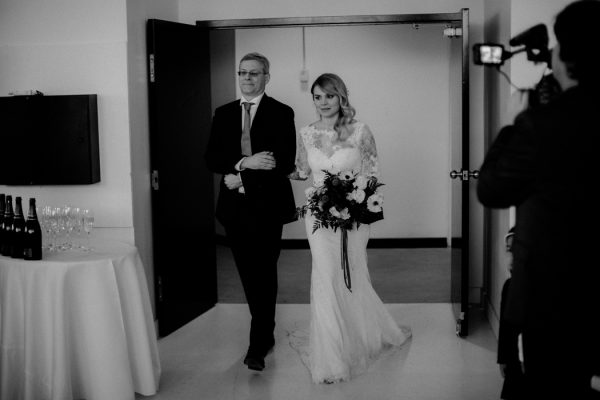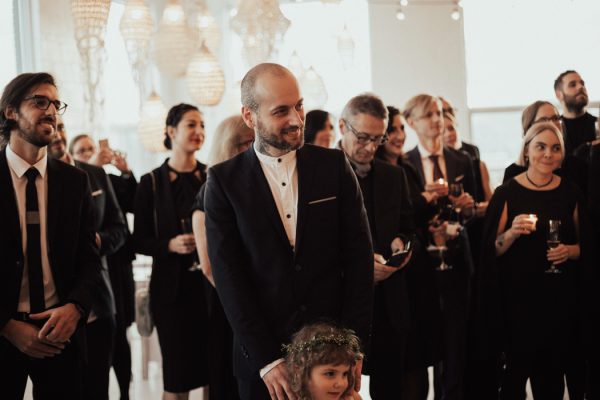 The ceremony was amazing. It wasn't an official thing, because we are already married, but it was magic hour and our daughter came to us right after our friend told us to kiss… It was truly magical.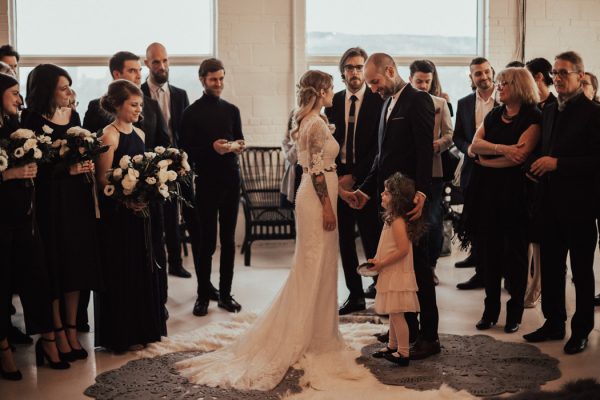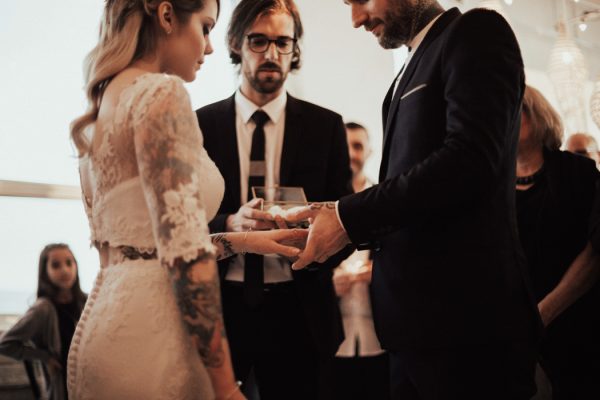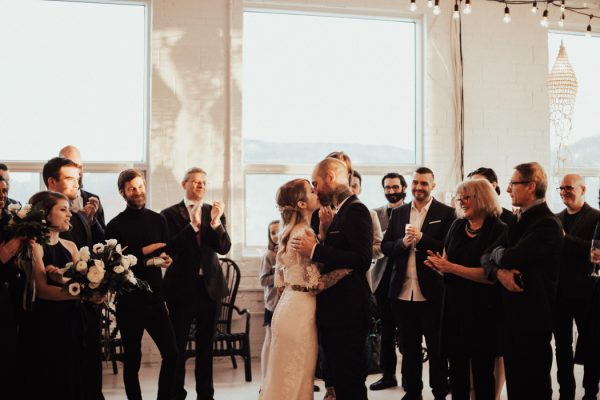 Oh wow that picture of me and Alex and my daughter moments after the ceremony. It is exactly why we decided to get married in the first place, to celebrate the fact that we are a family first and foremost. We were always 3, as I got pregnant fairly quickly in our relationship, so that celebration was for the 3 of us.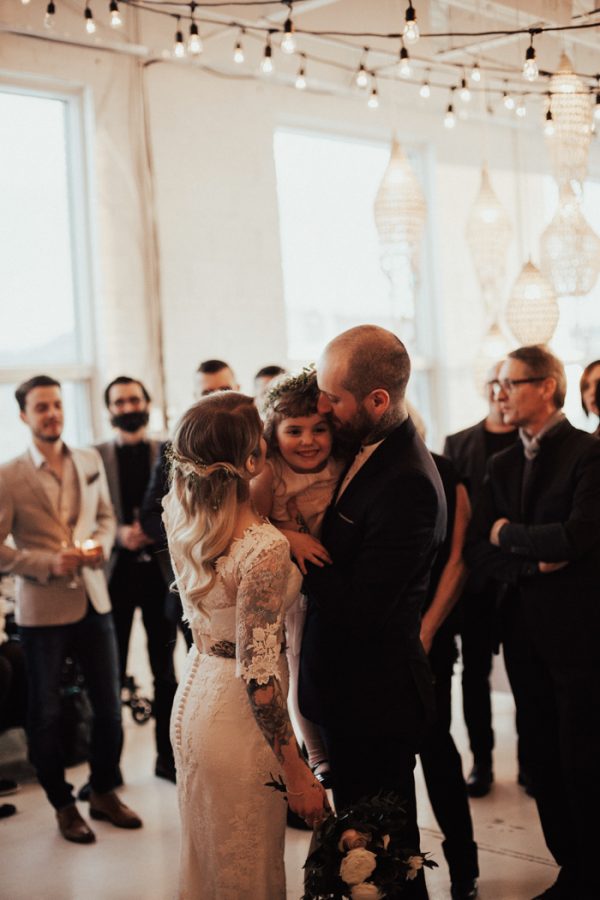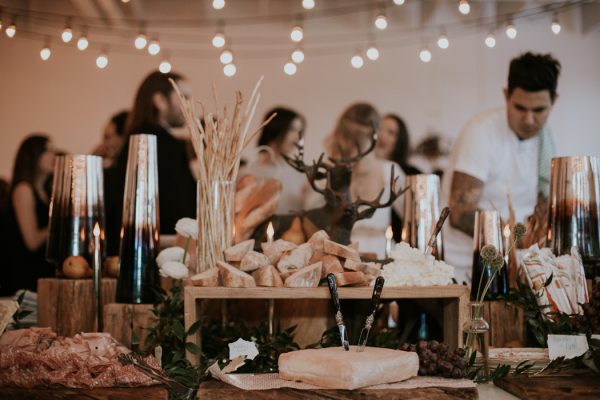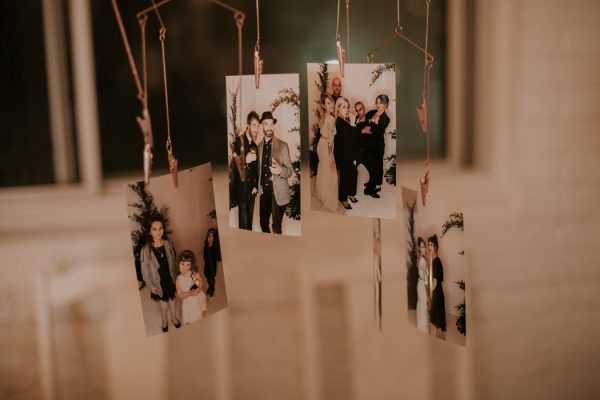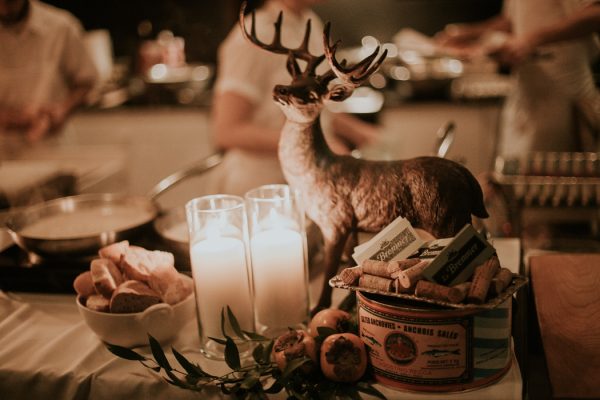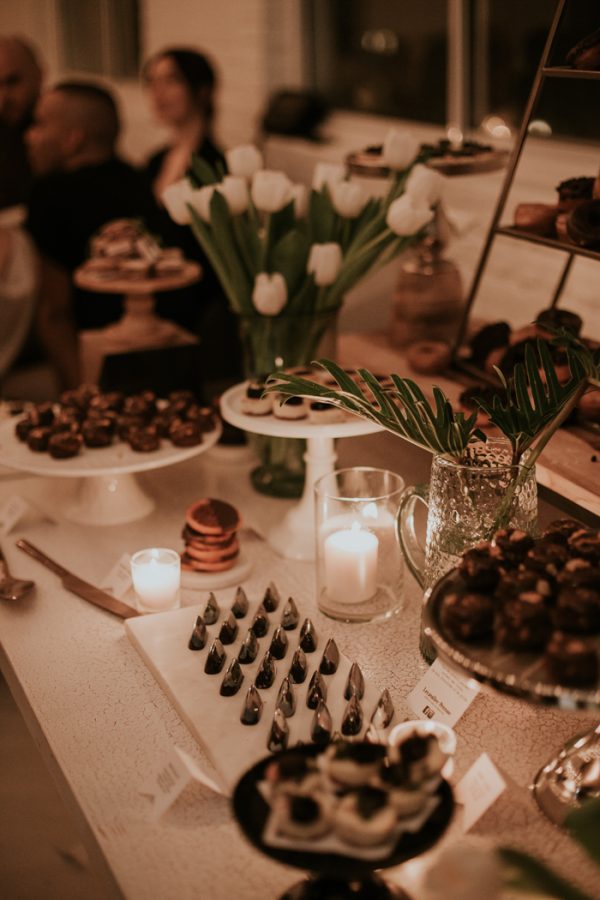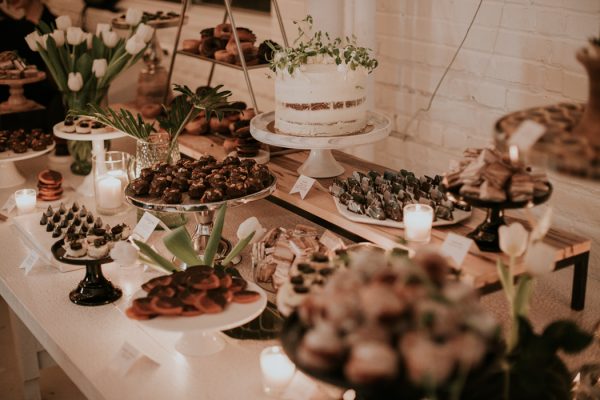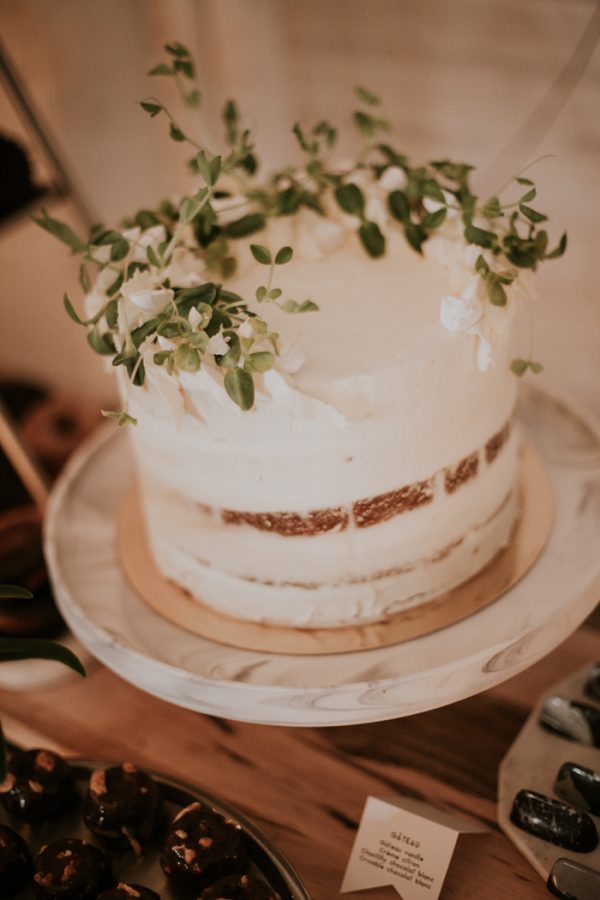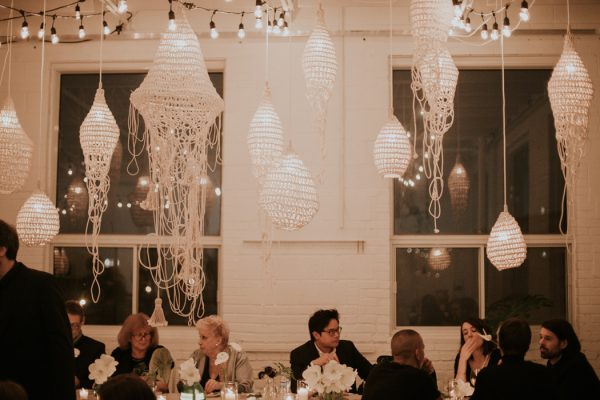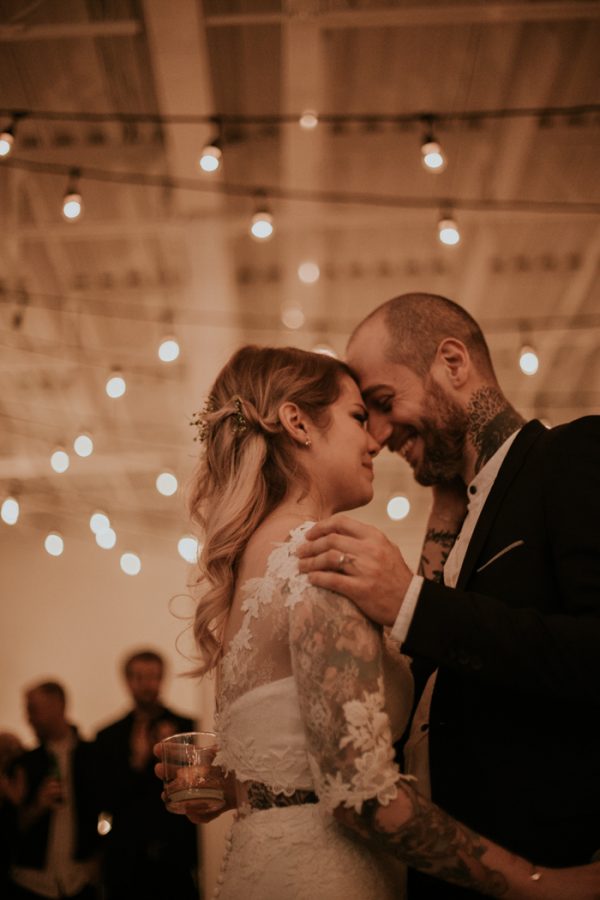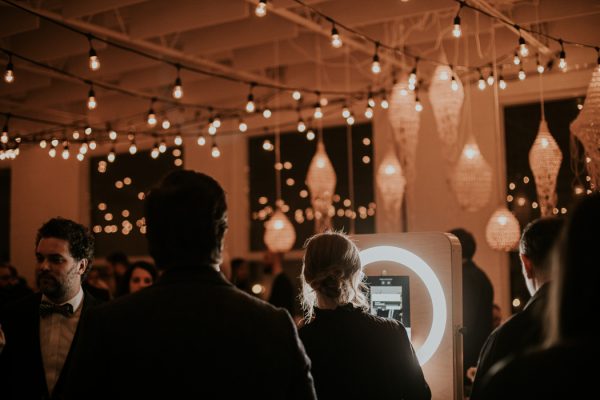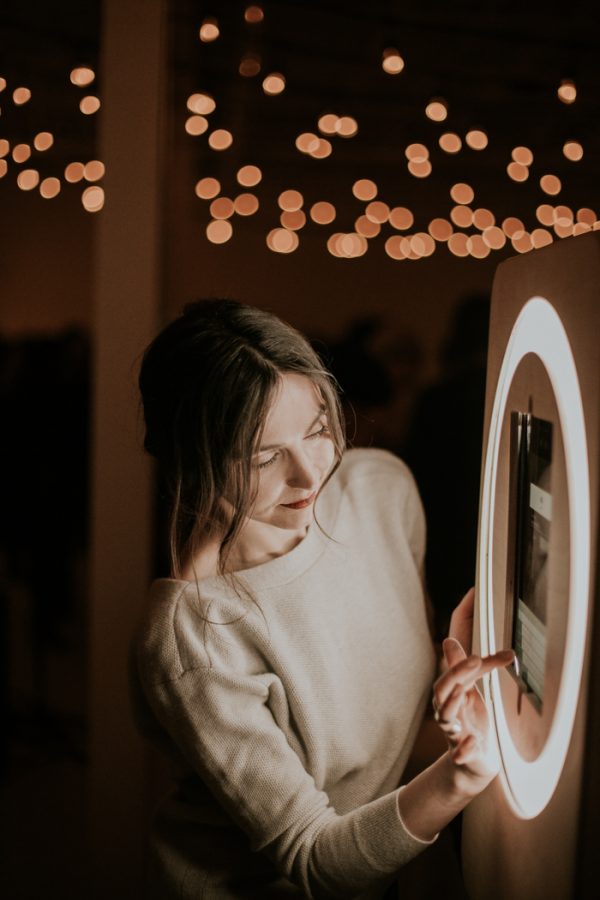 Our wedding planning advice: If you can do it in a rush, then by all means do it. I feel like if you plan a year in advance, the stress is just too much to handle. Plus the post-wedding blues are a real thing… I think people enjoyed not having restricted seating, and being able to eat or drink as they pleased. It really changed the vibe of the evening.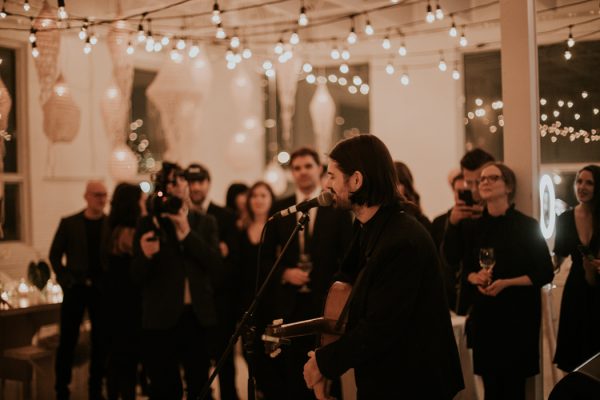 My whole band, friends and label and dad surprised me with this performance of "God Only Knows," kind of like in Love Actually. With a trumpet solo and everything. I did NOT expect that.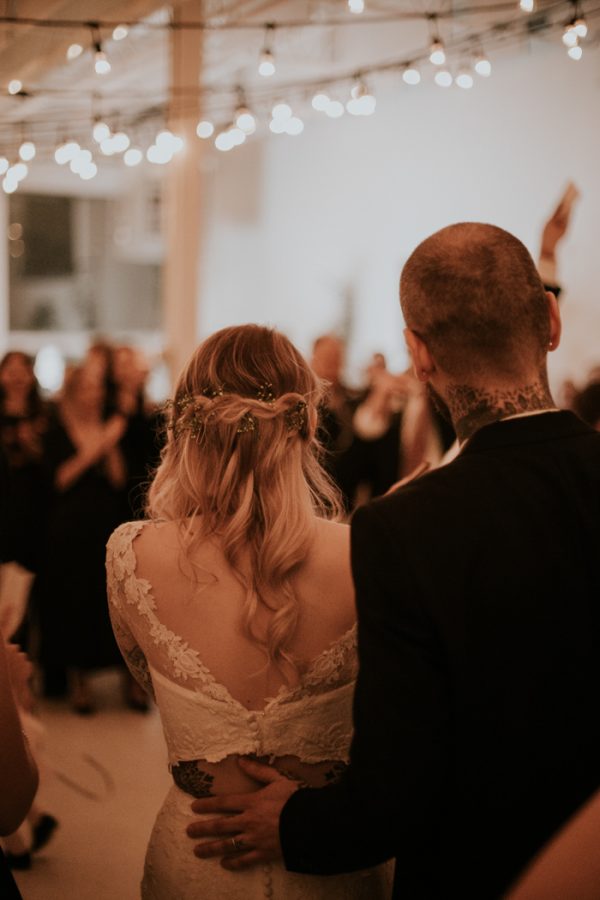 Congratulations to Béatrice and Alex, and a huge thanks to Raisonnable for sharing their gorgeous day with us! Love this wedding's minimalist vibes? Then you've got to see this Reading Art Works wedding that takes modern minimalism to the next level.