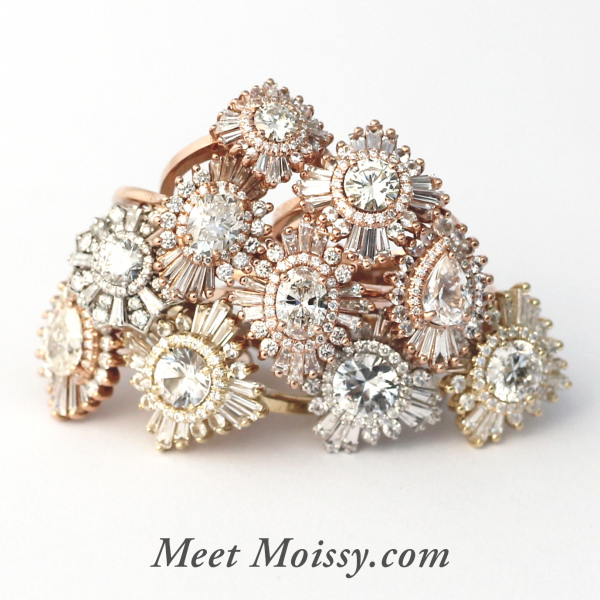 designs by Heidi Gibson
Is there anything more exciting than discovering an amazing new website before all your friends? Today we want you to meet Moissy.com, the new one-stop site for all things moissanite.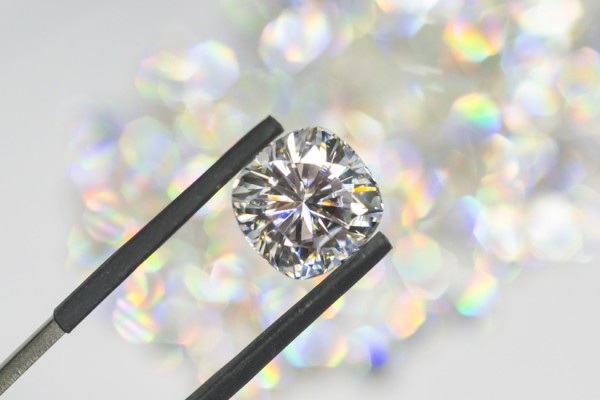 What's moissanite, you ask? Moissanite is an ethically sourced, conflict free and affordable gem with hardness that rivals that of any mineral on Earth, and refractive optical properties that exceed those of diamond. This unique, near-colorless gem, is distinct from other gems and jewels because of its exceptional fire, brilliance, durability, and rarity.
Charles & Colvard is the original and leading worldwide source of Classic Moissanite™ and Forever Brilliant®, The World's Most Brilliant Gem® and only Charles & Colvard® Moissanite is made in the U.S.A., and comes with a certificate of authenticity and limited lifetime warranty. Charles & Colvard moissanite is sold at Moissanite.com, as well as through independent designers including Heidi Gibson, Kristin Coffin, and Nodeform.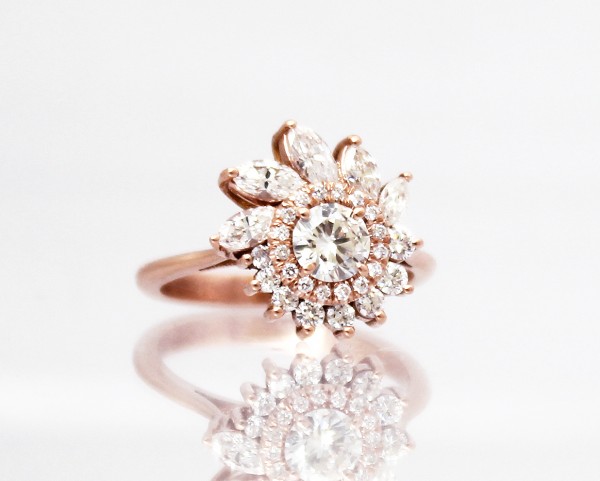 design by Heidi Gibson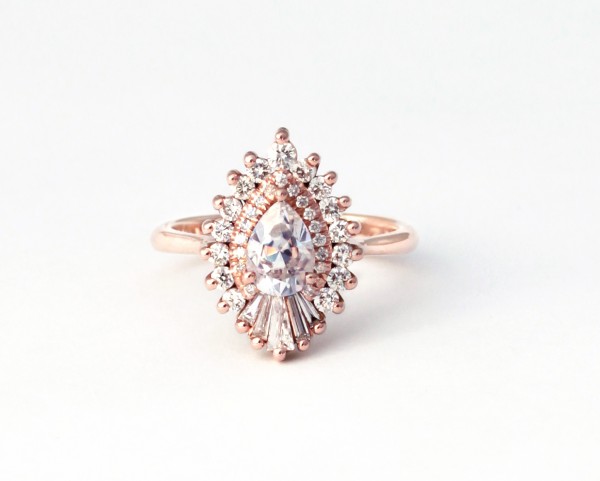 design by Heidi Gibson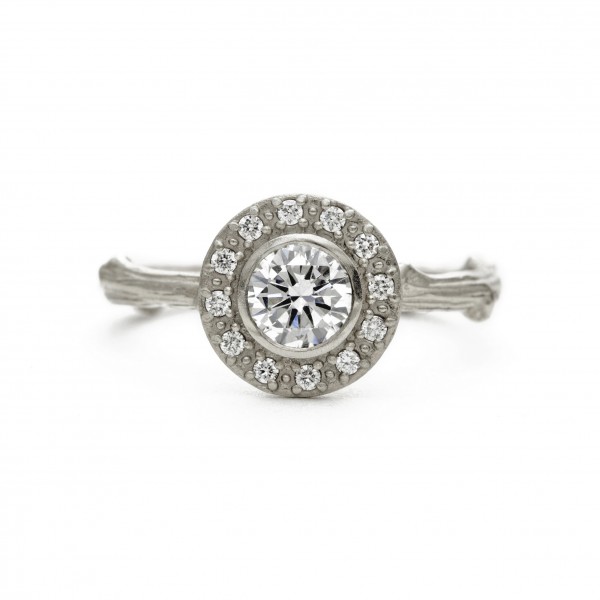 design by Kristin Coffin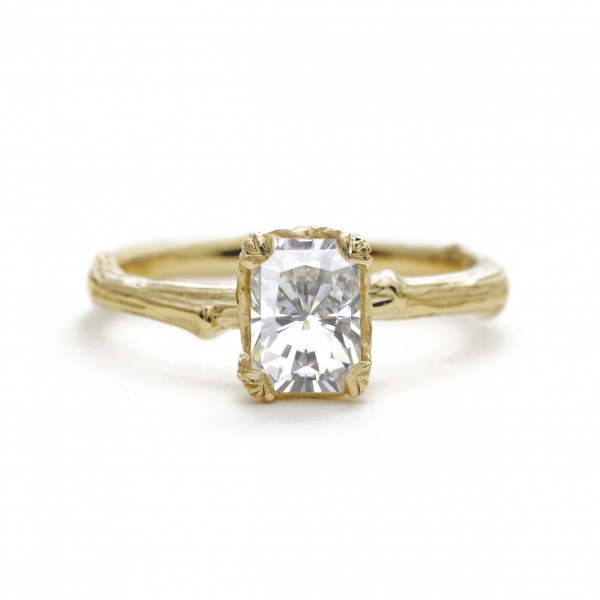 design by Kristin Coffin
In addition to stunning wedding and engagement rings, moissanite makes for a brilliant pair of earrings too! Charles & Colvard is giving one lucky bride 4 pairs of Forever Brilliant Bravo stud earrings — the perfect gift for your bridesmaids! Head over to Moissy.com today to enter!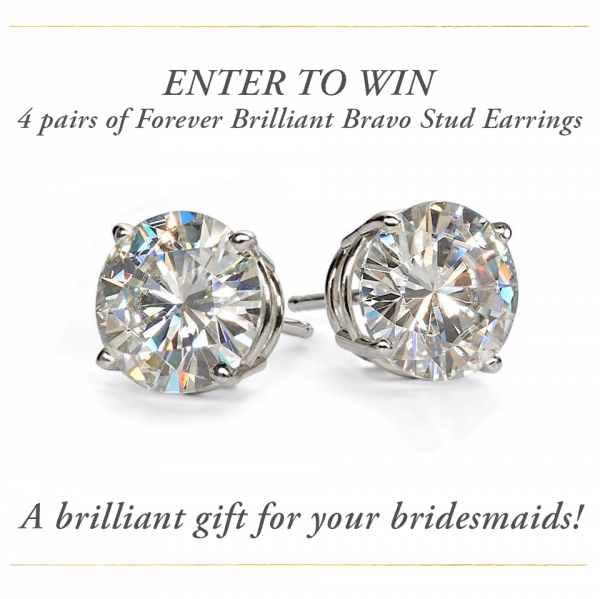 Whether you want to learn more about moissanite, see incredible photography of inspiring jewelry designs, or join a community of other lovers of the beautiful gem, Moissy.com has it all. Be sure to follow Moissy.com on Instagram, Facebook, Pinterest, and Twitter to stay up-to-date on the latest moissanite news and designs.