My fabulous partner and co-founder of Junebug Weddings, Blair, recently had the pleasure of being a guest of Beaches and Martha Stewart Weddings at the Beaches Turks and Caicos Resort and today she's telling us all about her amazing experience there and what makes it a one-of-a-kind location for destination weddings. Take it away Blair!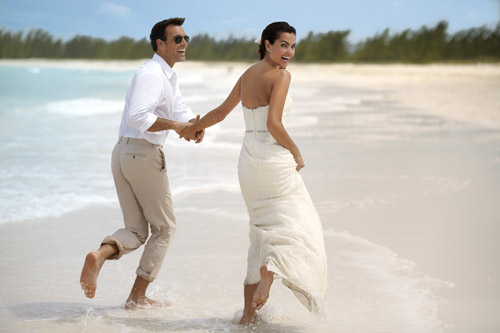 If youre getting married and you already have kids, or if there will be lots of children in attendance at your wedding, finding creative ways to include them and still have the wedding and honeymoon youre looking for can be quite a challenge. No wonder all-inclusive resorts have become so popular with smart couples looking to find answers to this dilemma. With hundreds of resorts for you to choose from, there are very few choices that can compare with the dazzling array of activities and amenities offered at the Beaches Turks and Caicos Resort. Providing fun entertainment, gourmet food and cocktails, and roomy, elegant accommodations (some with bunk beds in a separate room or adjoining bedrooms); plus elegant wedding planning solutions from the creative team at Martha Stewart Weddings, this is the destination where even discerning expectations are exceeded.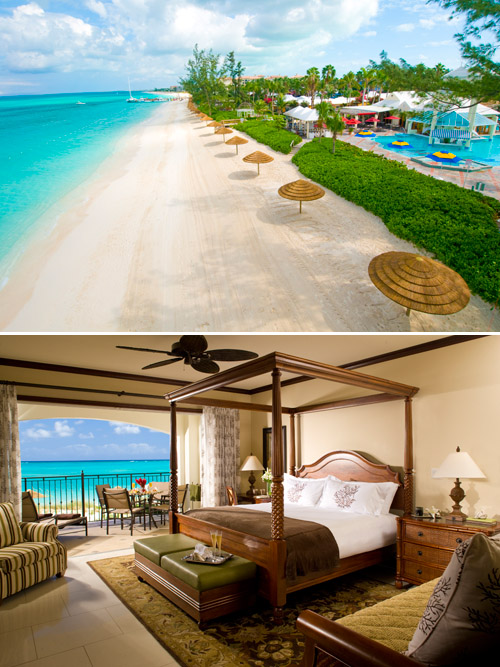 Plan your wedding in an instant by choosing from one of six stylish MSW themes with the help of your on-site consultant. Decide on a gorgeous wedding location, delicious Caribbean cake, an elegant bouquet and boutonniere and then get ready to celebrate at your catered reception and honeymoon dinners, and over a romantic breakfast in bed. Beaches will handle all of your document preparation including providing you a certified copy of your marriage license, and while youre in wedded bliss your kids or guest's children will have a blast discovering the fun activities specifically planned for their age group. Super easy right?
Below youll find two of our favorite wedding packages from Beaches and Martha Stewart Weddings. We bet these designs will have you longing for the islands!


Above: Chic and Natural destination wedding theme – with soft colors and an organic, serene atmosphere.


Above: Island Paradise destination wedding theme – opulent and joyous with bright coral, pink and yellow colors.
If a no-hassle destination wedding is something you're considering be sure to check out all the offerings at the Beaches Turks and Caicos Resort. If your experience is anything like mine, and the dozens of happy couples I spoke with there, then you'll have a fabulous time and want to return again and again. Much gratitude to Beaches and Martha Stewart Weddings for my lovely adventure, I couldn't have asked for more gracious hosts!
Looking for other top wedding and honeymoon destinations? Check out our Groombug feature on the 25 most romantic places in the world!