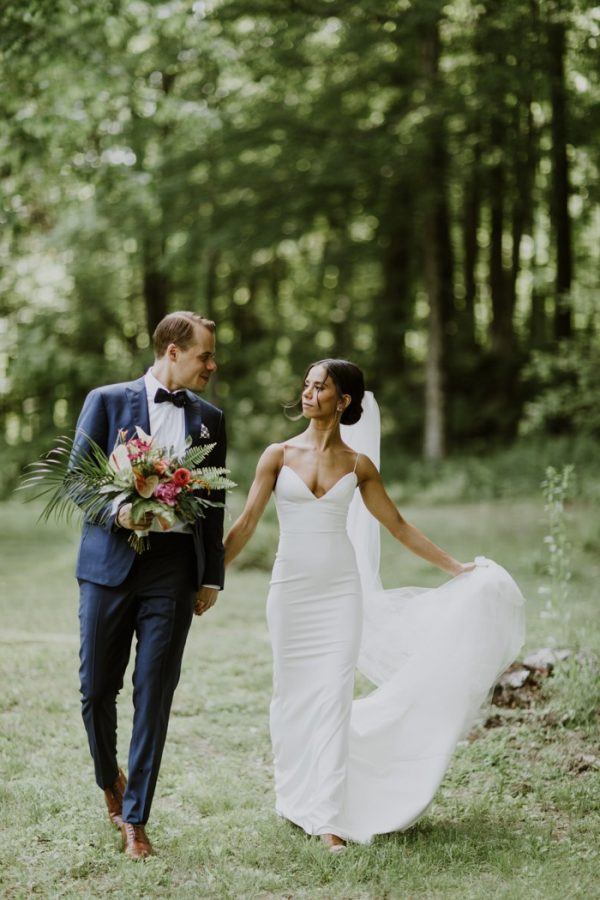 When NYC residents Erin and Adam were planning their wedding, they knew they wanted to trade their daily urban hustle and bustle for a calming getaway in the Berkshires, a rural region of Massachusetts known for its quaint towns and bucolic vibes. The couple's Stonover Farm wedding blended the venue's naturally rustic elements with the couple's own brand of modern greenery-inspired decor, which included custom botanical wedding invites by Paige Sipes and a contemporary chuppah covered in palms and fronds. From Erin's matte silk Louvienne gown to her bridesmaids' mixed nude-toned dresses, we can't get enough of this bridal party's effortlessly chic styles! The talented Mark Spooner Photography captured every moment of Erin and Adam's day beautifully, including their gorgeous first look on the grounds of the farm.
The Couple:
Erin and Adam
The Wedding:
Stonover Farm, Lenox, Massachusetts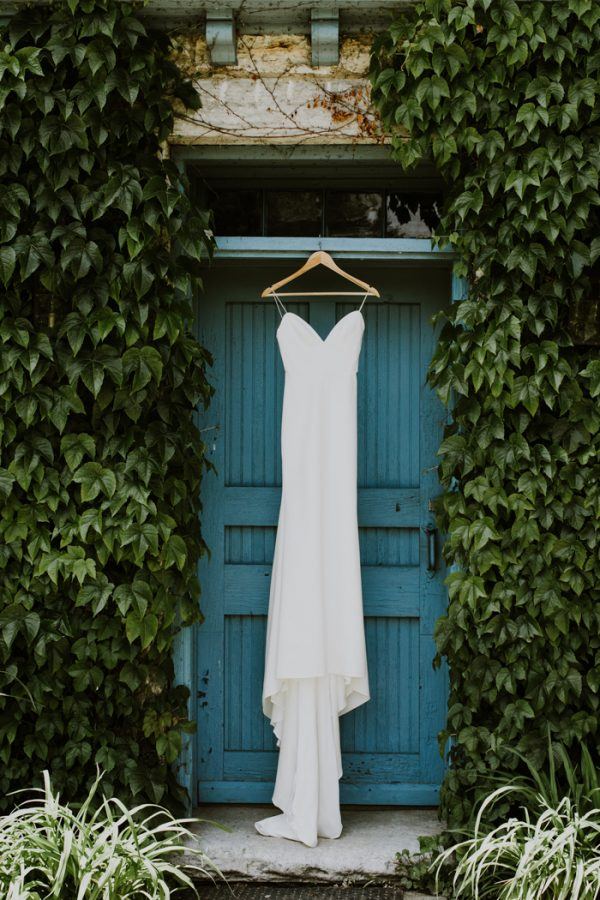 It was really important to us that we create a relaxing and enjoyable experience for both us and our guests. Of course our wedding was about us and our love, but there is nothing more "us" than including our family and friends in the planning process. We live pretty hectic lives in NYC so we knew we wanted to escape from the city for our wedding weekend. We chose the Berkshires because it is both magical and immersed in nature, but also has all of the creature comforts and amenities we knew we would need. We were able to hike, practice yoga, and relax pre-wedding and then the day of switch into wedding mode.
SHOP THIS LOOK: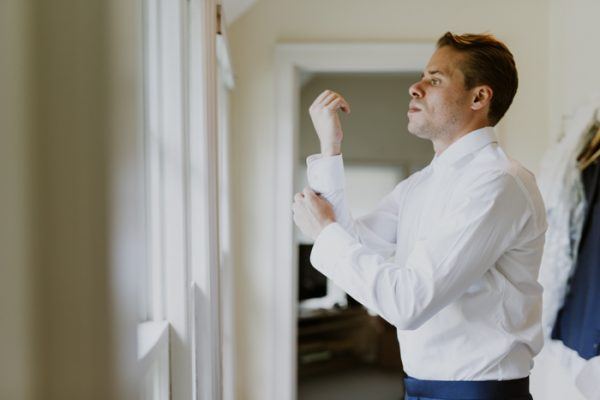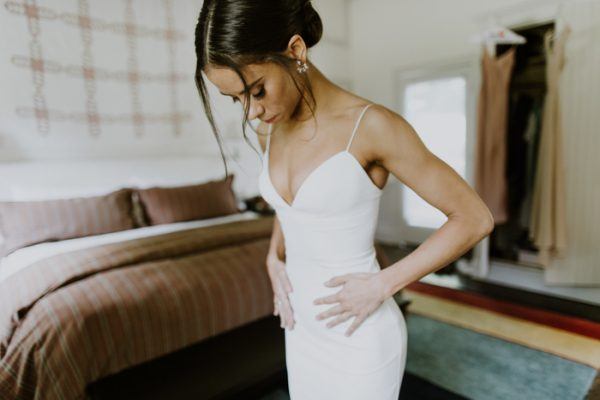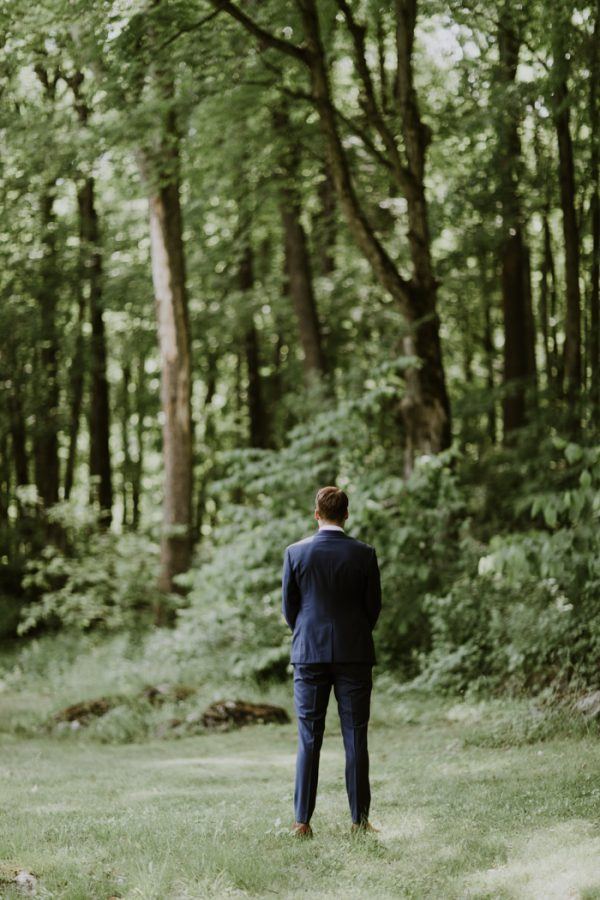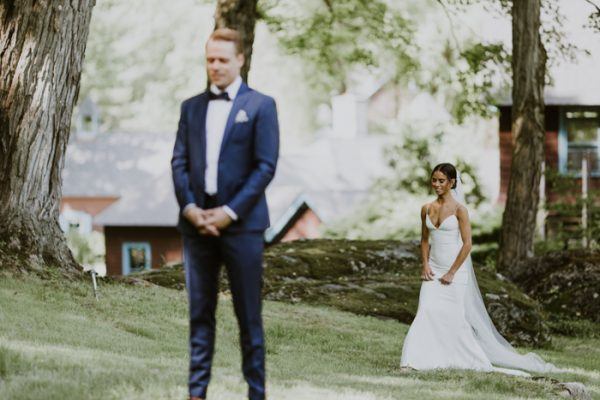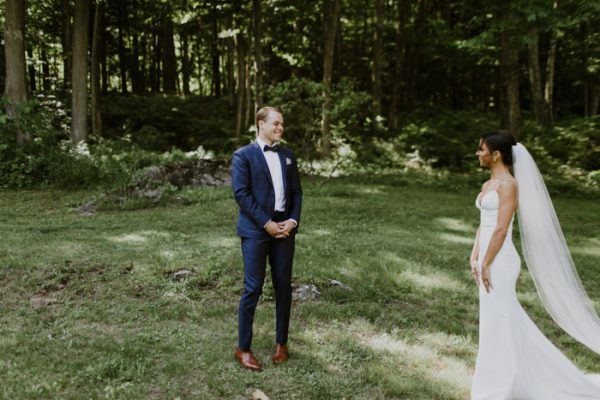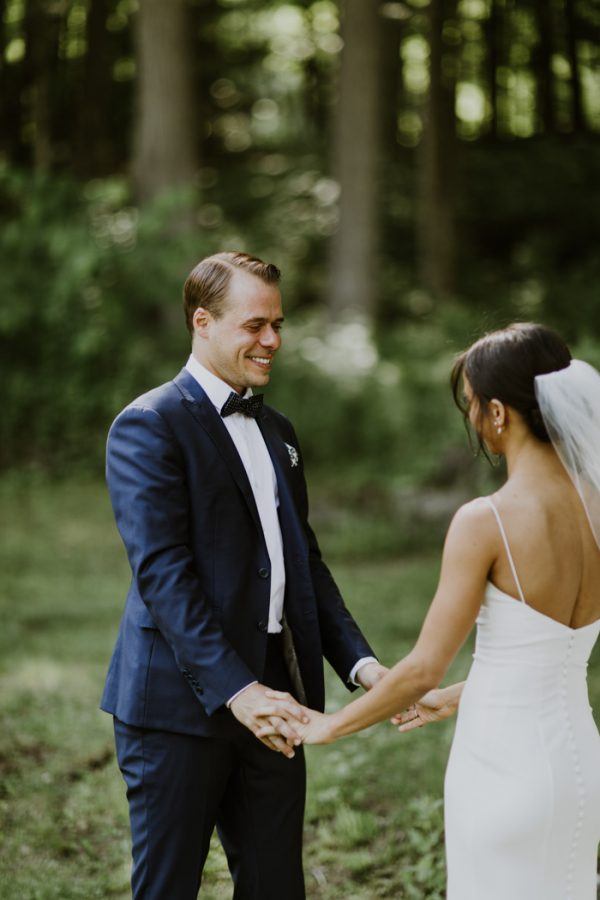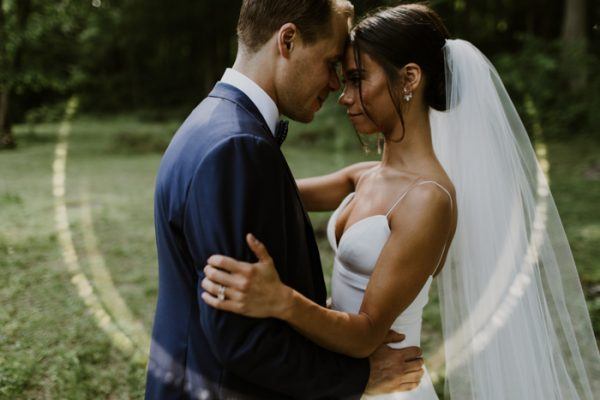 I wanted to look like myself on my wedding and I wanted to keep things simple. My dress was a matte crepe silk, and the silhouette is pretty straightforward. I didn't want too much bling or adornment, because that's not what gravitate towards in real life. Same goes for hair and makeup. Also a major focus was comfort! My dress was super stretchy and light, and I chose a lower heel so I could quite literally run around and dance all night. I have had too many blisters at other people's weddings to suffer through my own.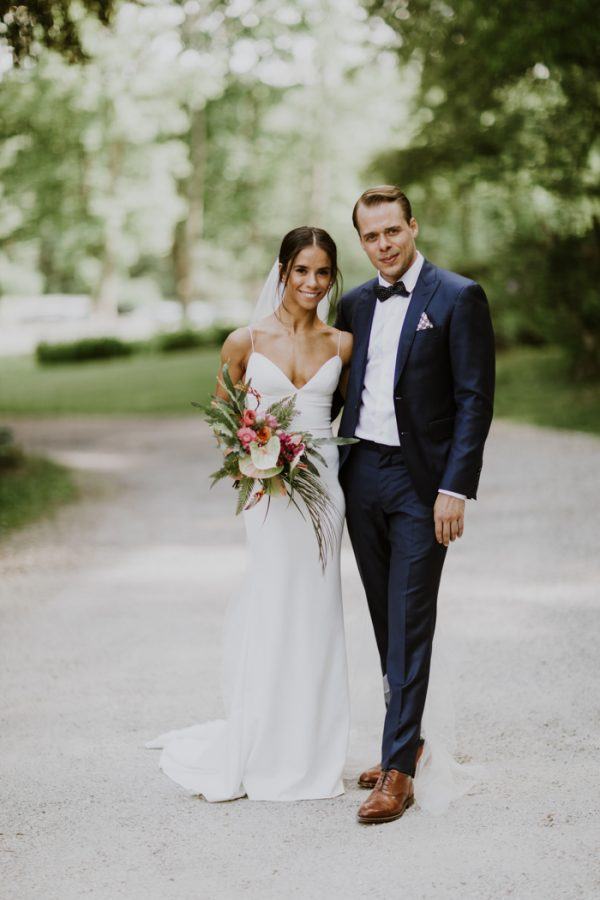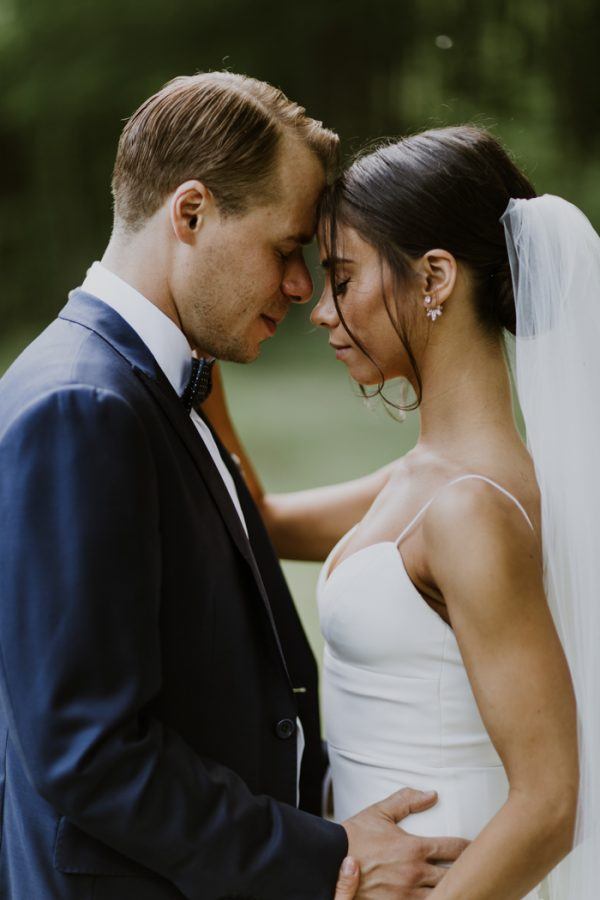 I told my bridesmaids to pick out any nude dress that they liked and we took it from there. Simple gold jewelry and hair down and wavy completed the look, they all looked so gorgeous! Similar direction was given to the groomsmen- they all wore their own navy suits. I didn't want things too be too matchy-matchy, and we all ended up looking coordinated but not like clones.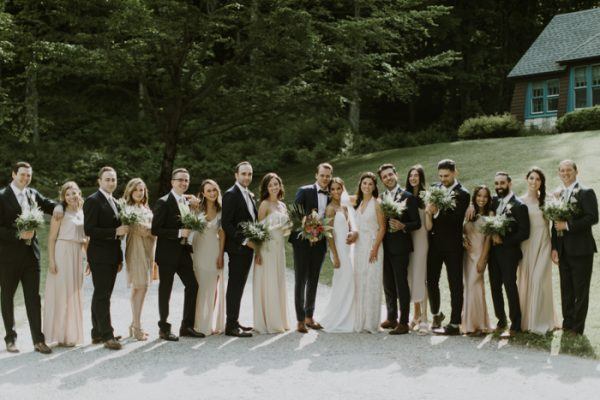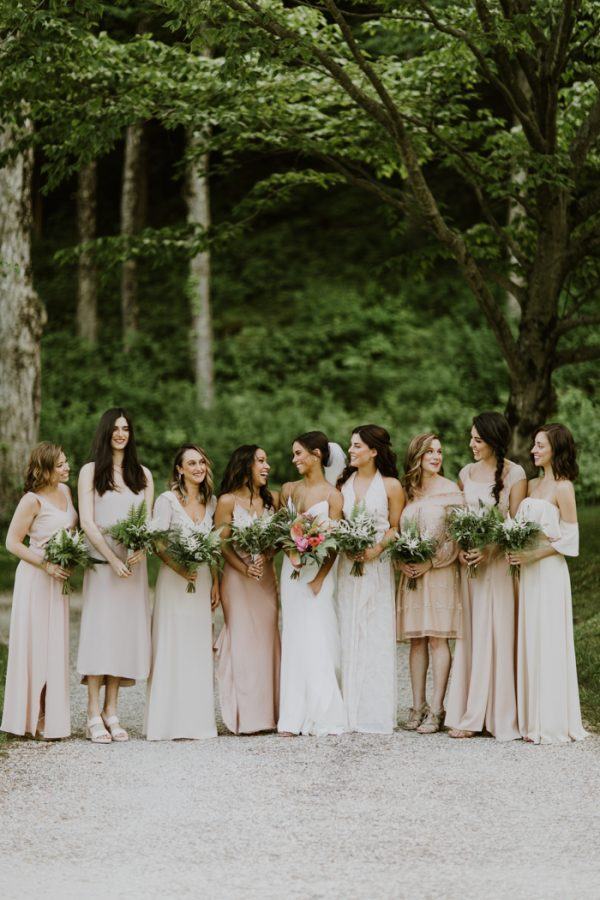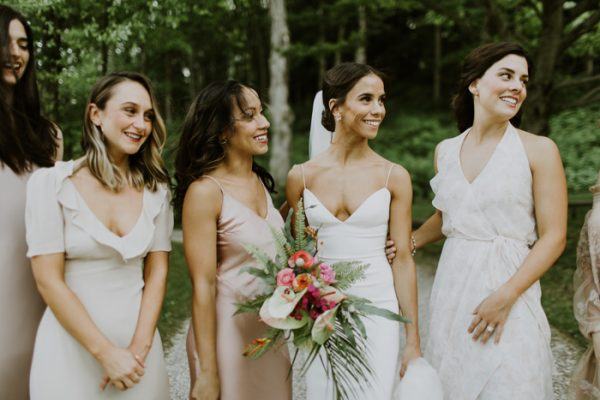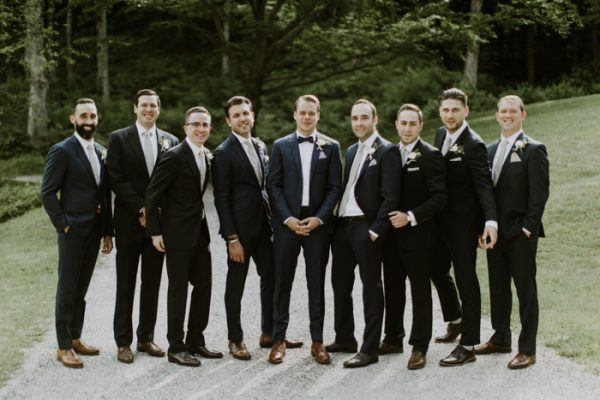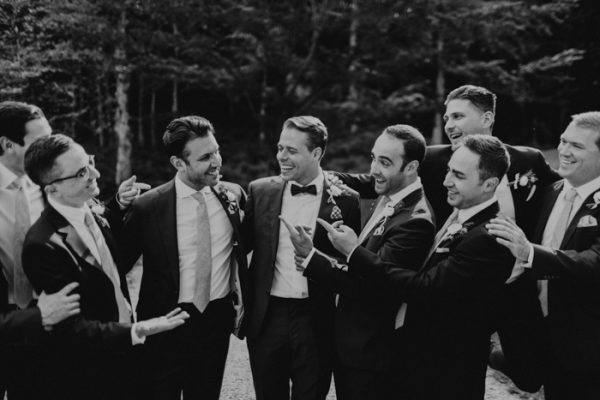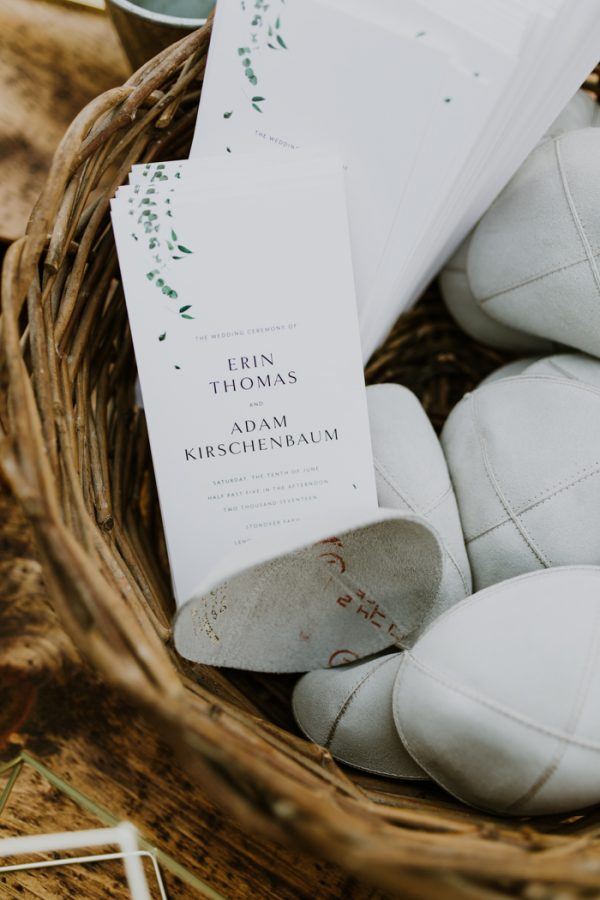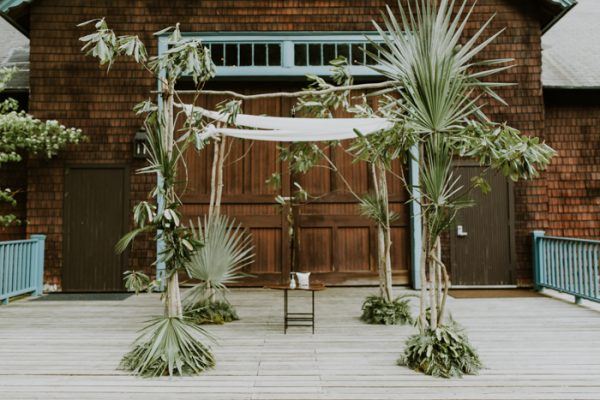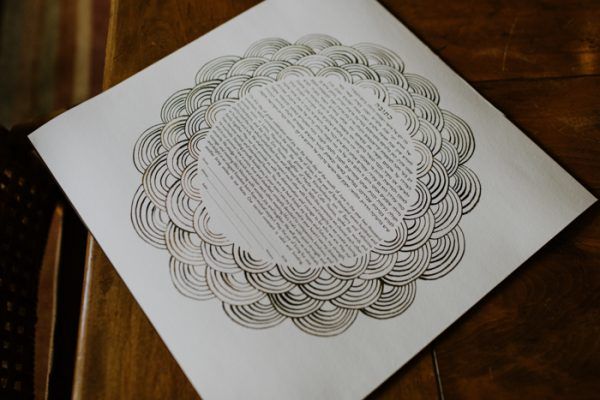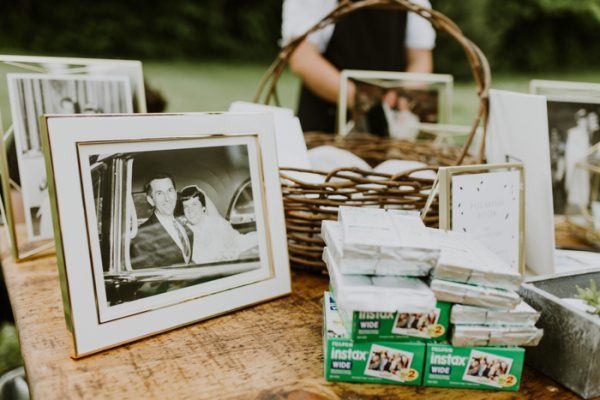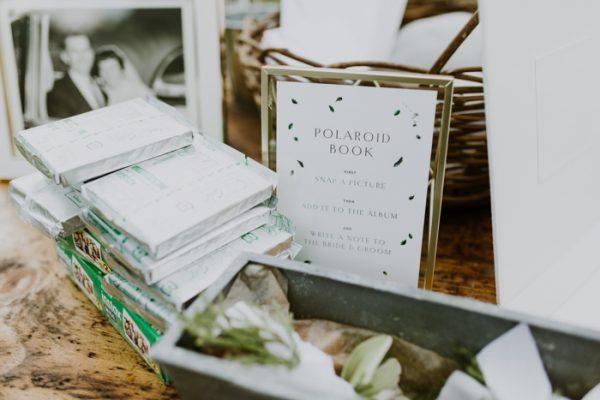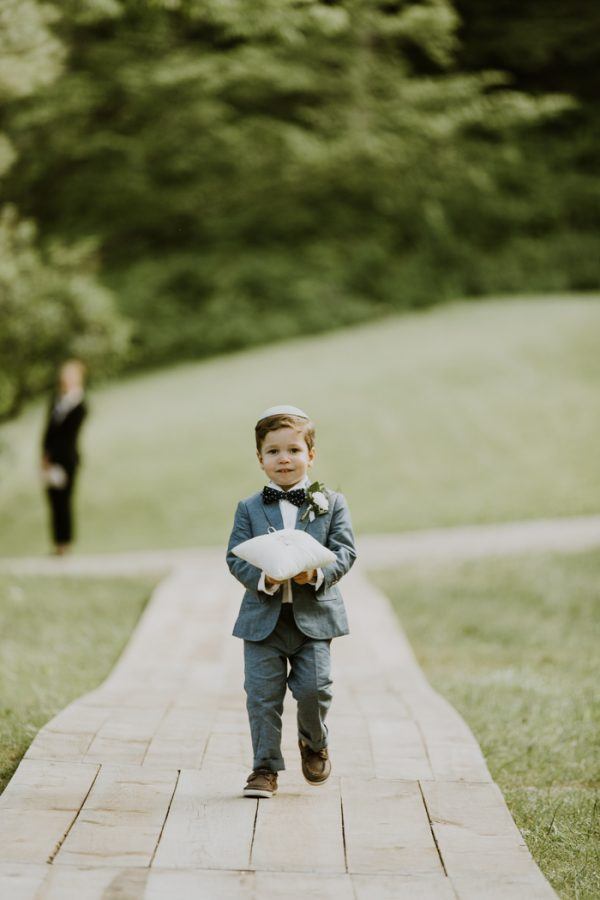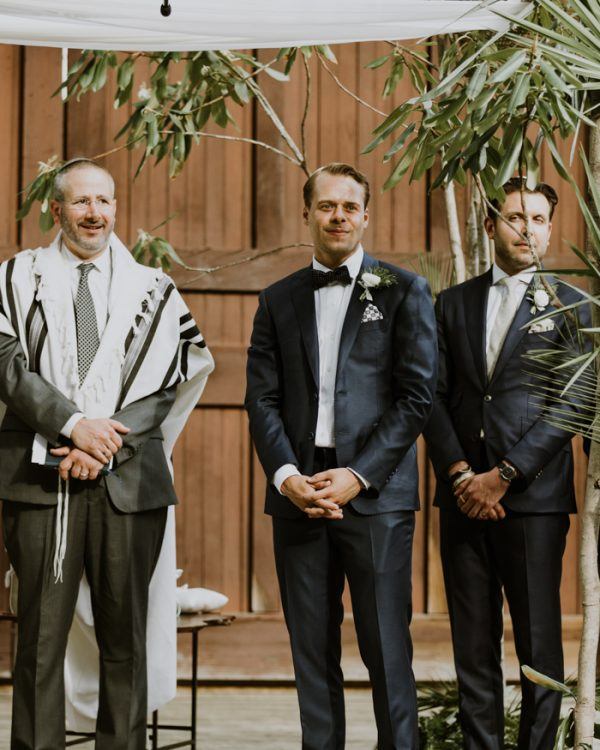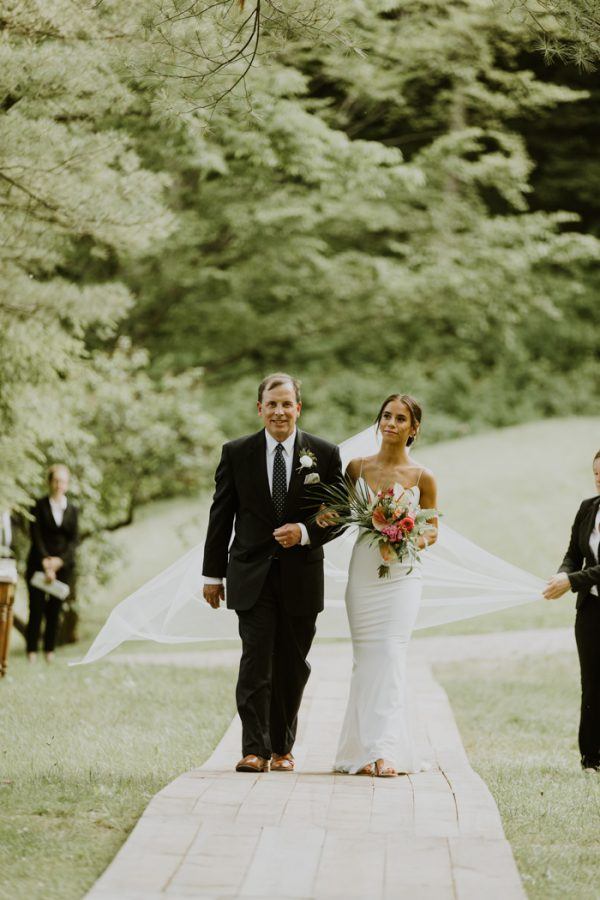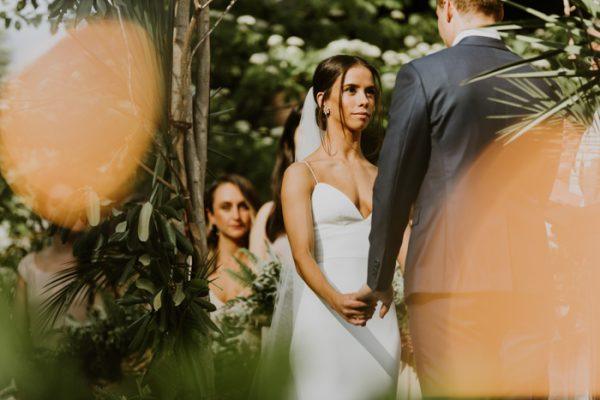 We decided to write our own vows pretty early on so I when the time came to say them we were quite surprised with just how impactful they were, both on us and our guests. We got to declare our love for each other and really open up to our guests and show them what our relationship is all about. It was powerful to share this moment with our closest family and friends. Our ceremony set the tone for the entire evening because the event immediately felt personal and intimate, a vibe which carried through to the dance floor as we danced all night!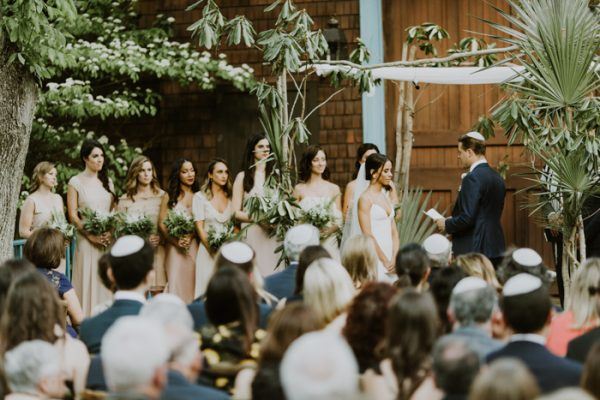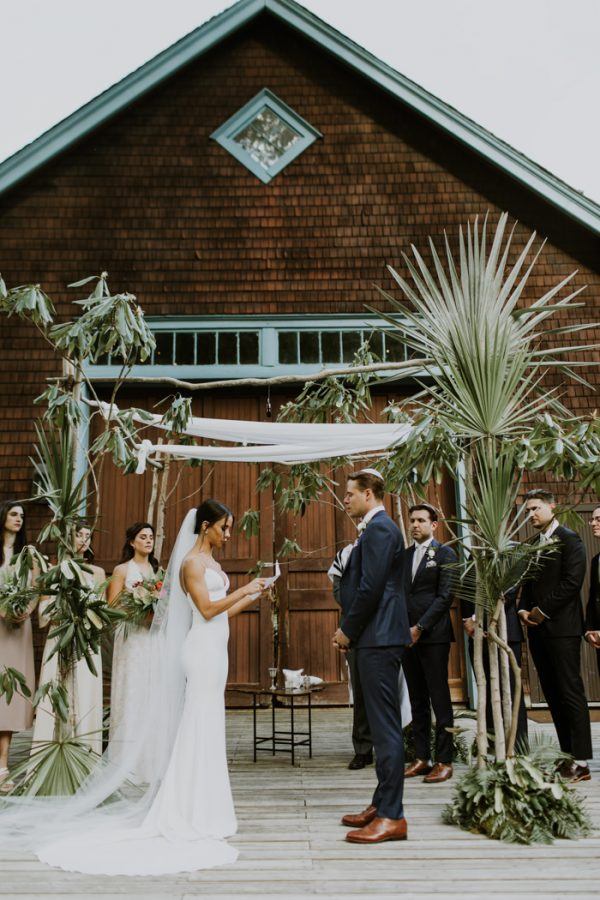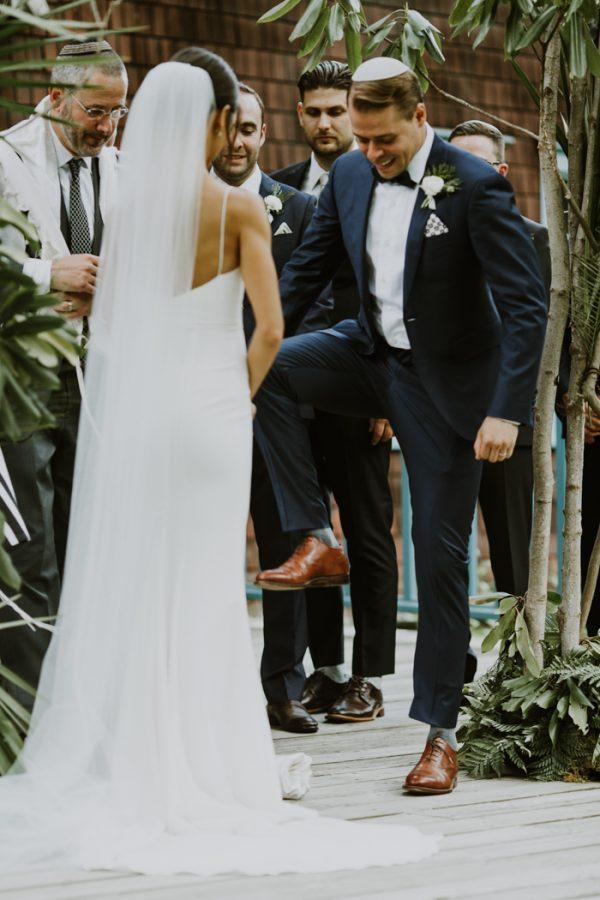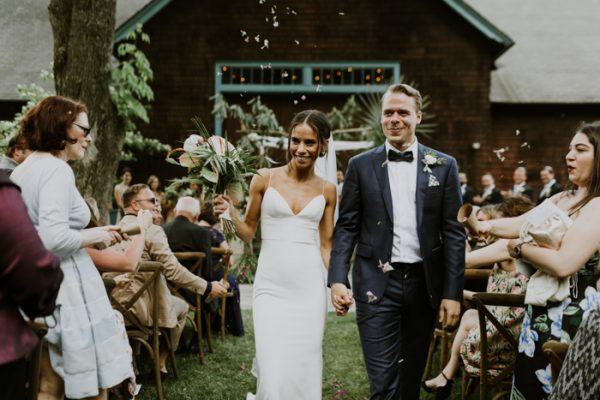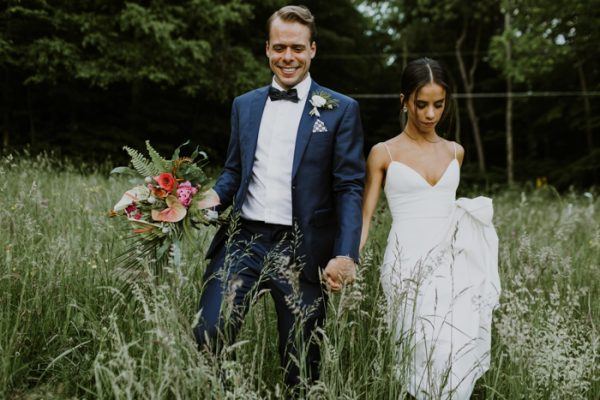 Don't get too obsessed with one idea of how your wedding should go. Things will change a lot before you nail down all of the details, so give yourself room to be open to different versions of your "perfect wedding." There is so much you cannot control, so focus on being really thoughtful about the things that you can control.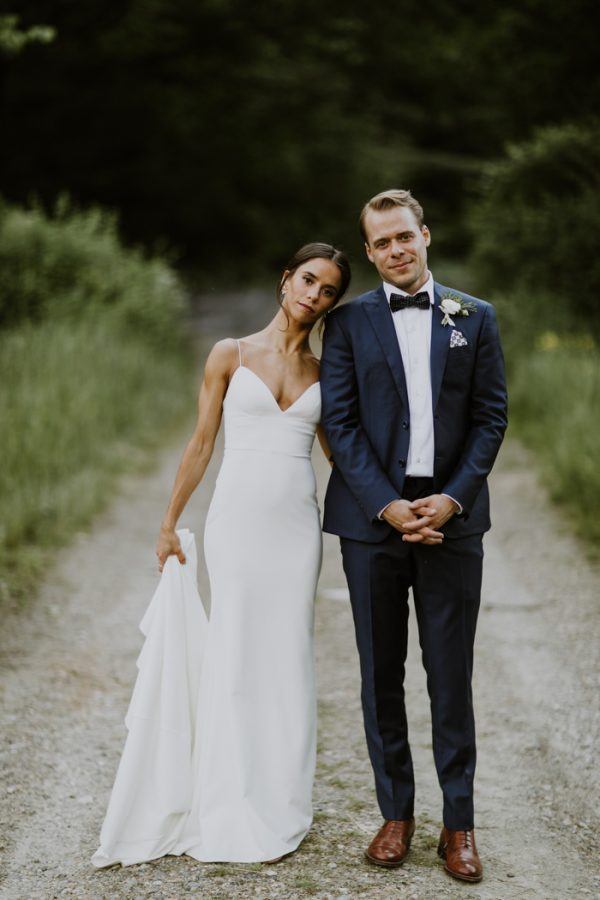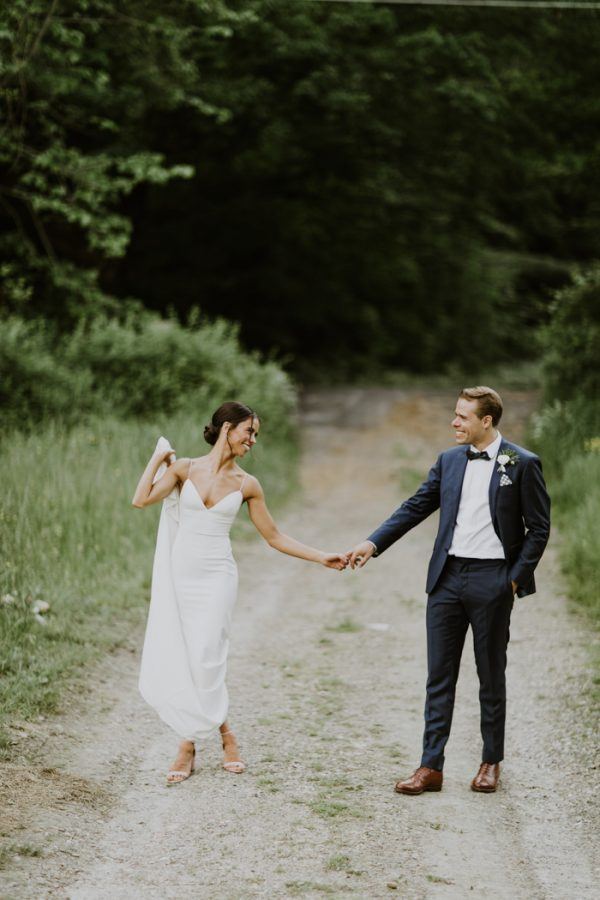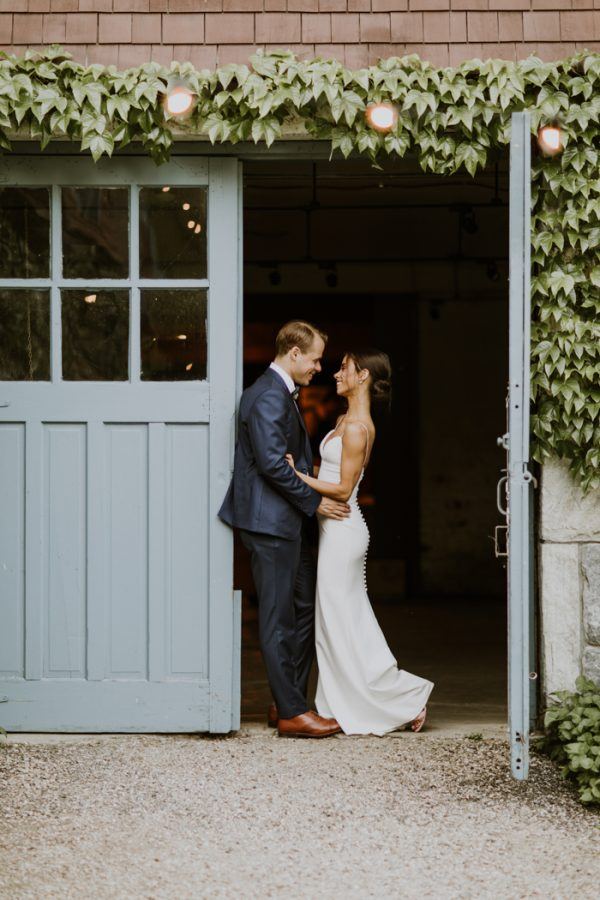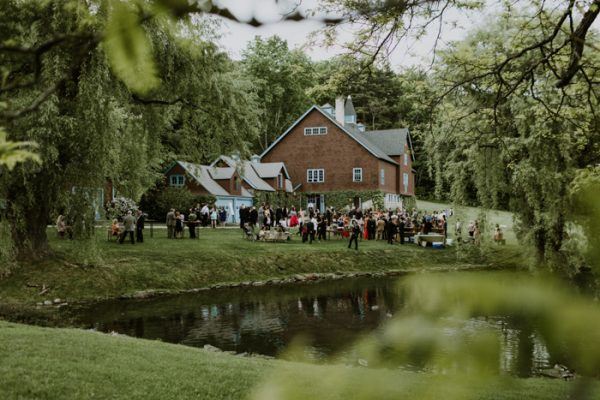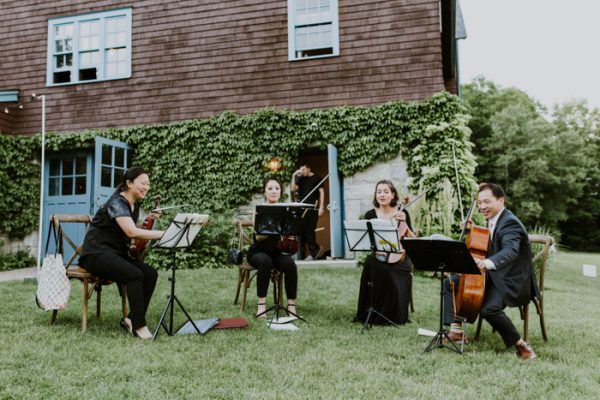 We chose the vibe by taking our everyday life in the city and adapting to the natural environment where the venue is set. We aren't farm people so we didn't pretend to be. We just wanted it to be comfortable, chic, and fun. The beautiful location in the amazing guests did most of the heavy lifting for us. No unnecessary frills, but instead a focus on the things that make any event amazing: food, music, and love.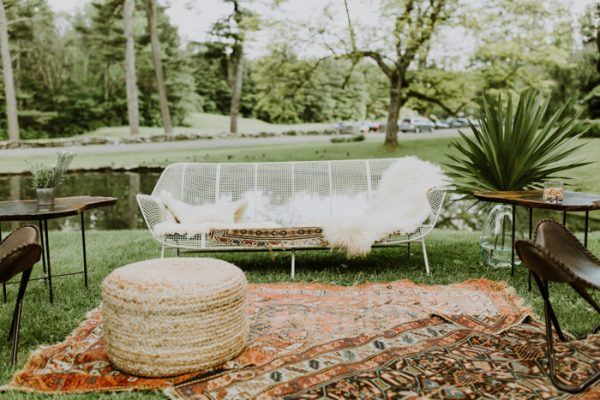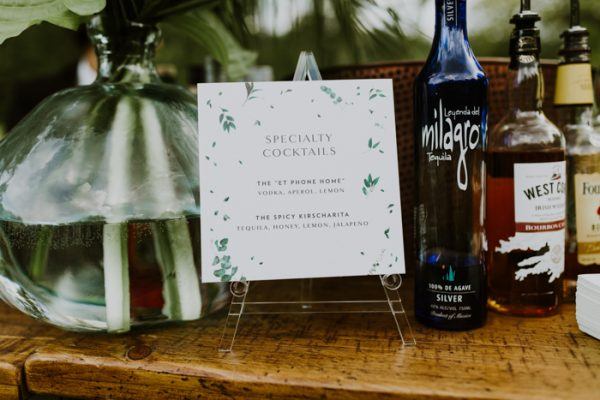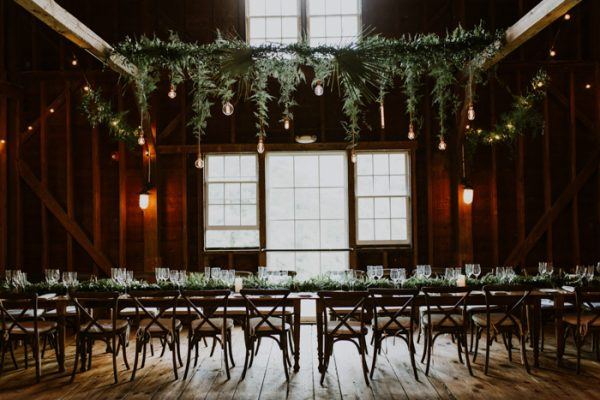 Our photographer Mark Spooner is amazing! After seeing his work on Instagram and his website, I knew it was exactly the aesthetic that I was going for. Even though we had only met via video-chat, when he arrived for our wedding weekend we felt so set up and ready, as if we had known him for a while! His work really speaks for itself.
Mark Spooner is extremely organized and professional and knows how to wrangle a giant wedding party and still have so much fun. He was creative and always giving us different options and revealing new ways we could capture the perfect shots. He also included us in the decision making about where and when everything would go down so it felt really collaborative.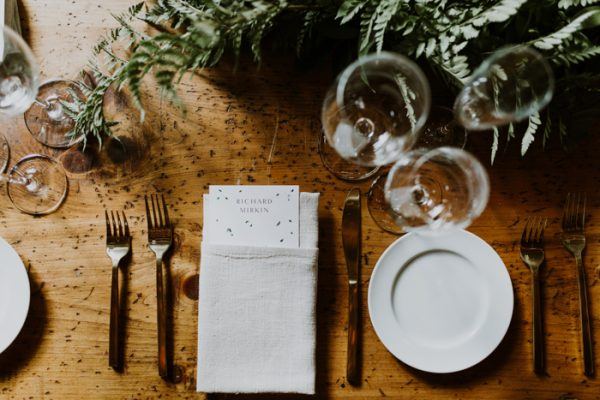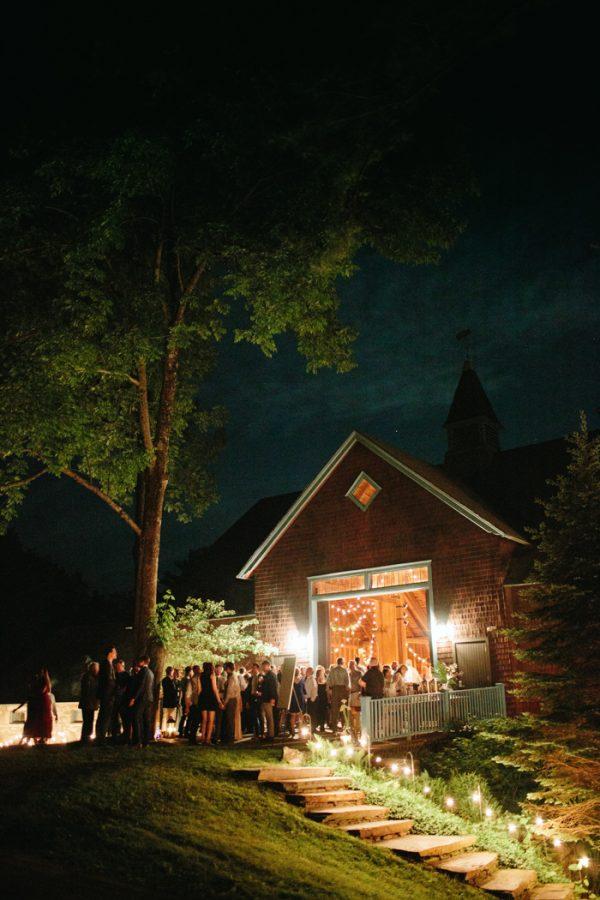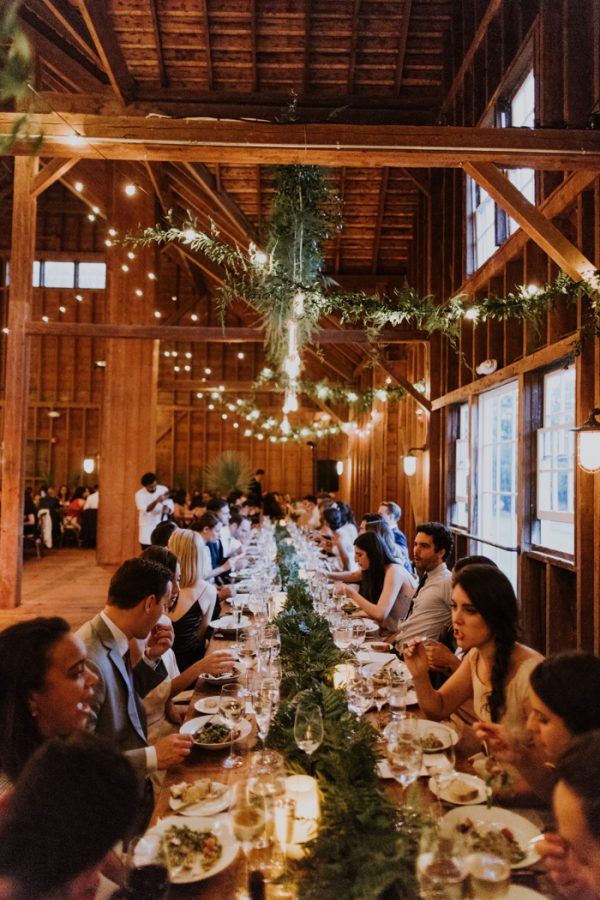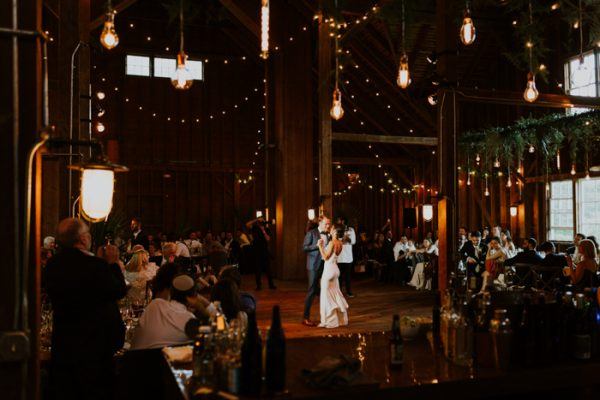 In addition to the shots we had as a couple, Mark Spooner and his second shooter Steven managed to capture moments that you didn't even notice they were present for- laughing with our friends, our reaction to a speech, special moments on the dance floor. Finally, kind of random, but I was blown away with how quickly he had our photos to us. We were able to bask in the moment even further because we had all of these awesome moments, captured by Mark, to relive the weekend with!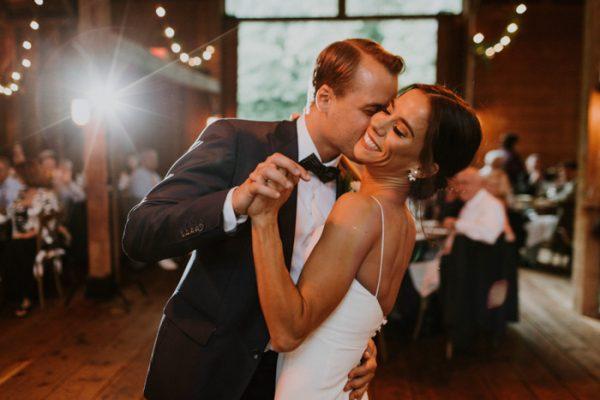 Congratulations to Erin and Adam, and a special thanks to Mark Spooner Photography for sharing their day with us. Can't get enough of this wedding's naturally chic vibes? Then you've got to see this rainy wedding day at Castleton Farms that's too pretty for words!