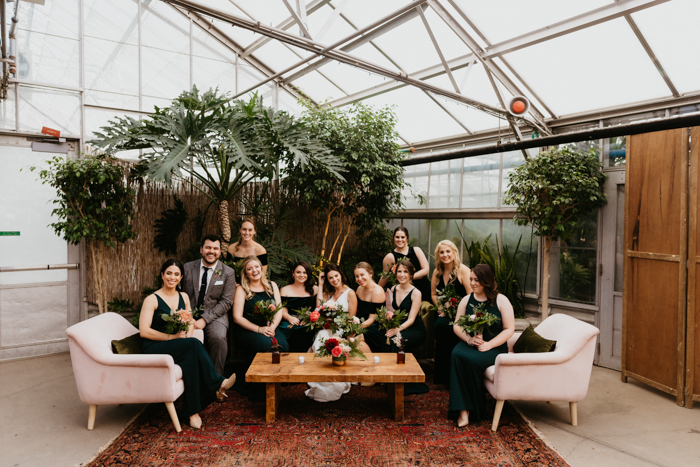 When searching for their dream venue, Jill and Tommy asked each other, "If we could host the party of a lifetime, traditional wedding expectations aside, where would we have the most fun?" A Fairmount Park Horticulture Center wedding was the perfect vibe—laid back, yet stunning—for their day! Plus, they didn't have to worry about inclement weather getting in the way of decor or the magical florals Vault + Vine created. We're swooning over the details Clover Event Co helped the couple put together, especially the fun seating area provided by Maggpie Vintage. Pro tip: A seating area can double as an awesome photo location, just scroll to see the talented Casey Crowe Taylor Photography's beautiful captures of every emotion and detail from this lush, emerald-inspired Fairmount Park Horticulture Center wedding!
The Couple:
Jill & Tommy
The Wedding:
Fairmount Park Horticulture Center, Philadelphia, PA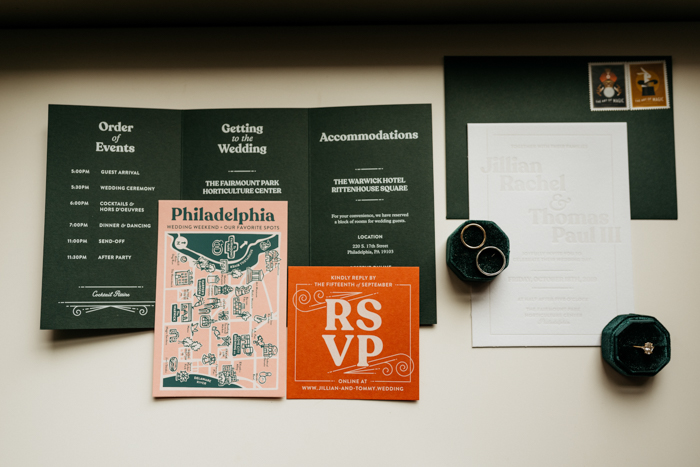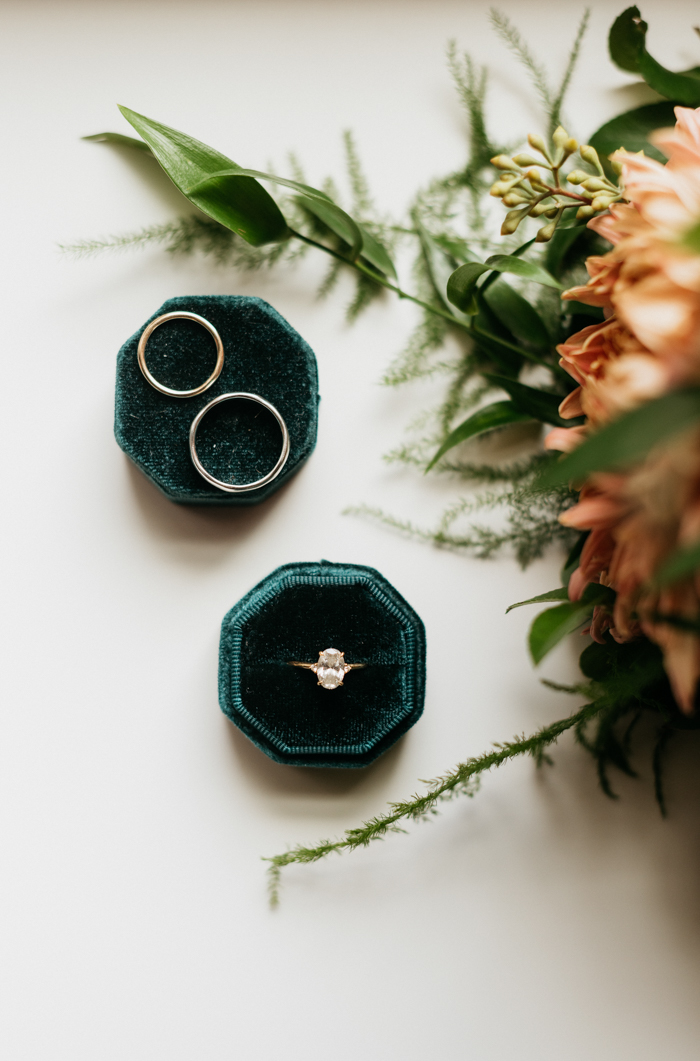 SHOP THIS LOOK: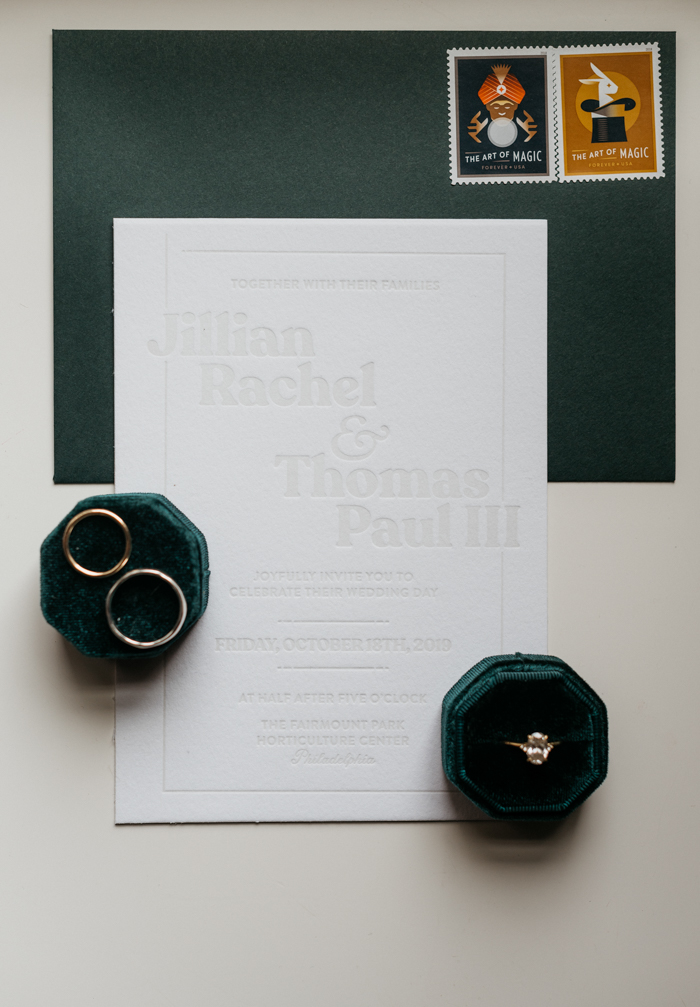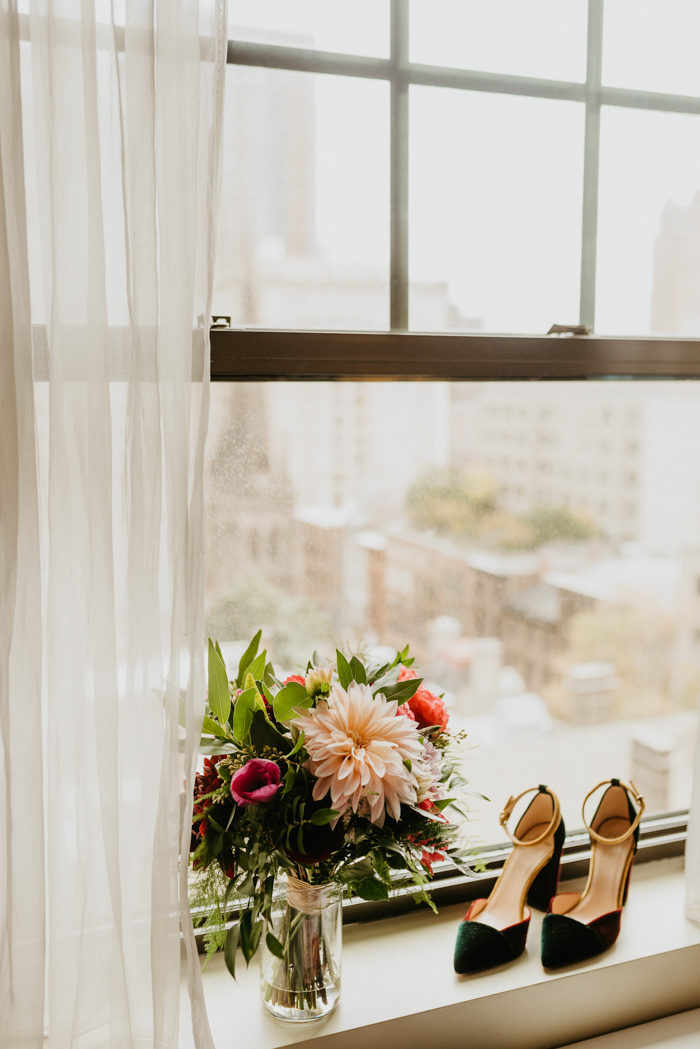 We are both designers, and overall style was an important element. We wanted a vibe that was fun, magical, and expressed our personalities. Time of year was an important consideration, as October is a favorite month for both of us. There's just something special in the air during early fall and we wanted that something at our wedding.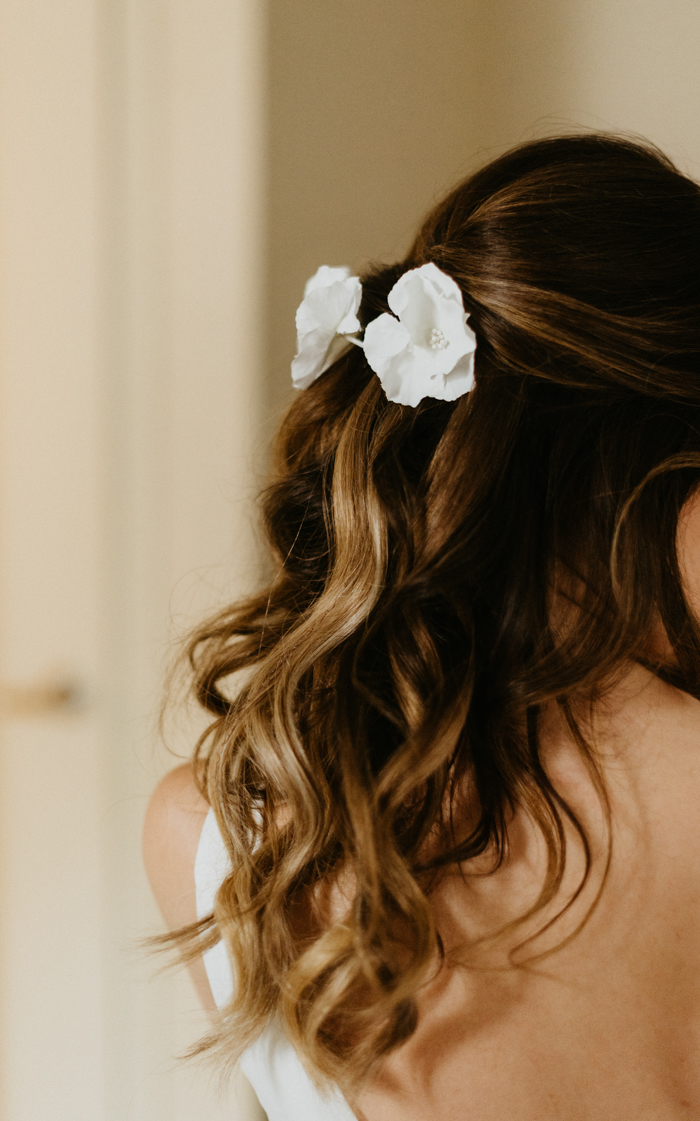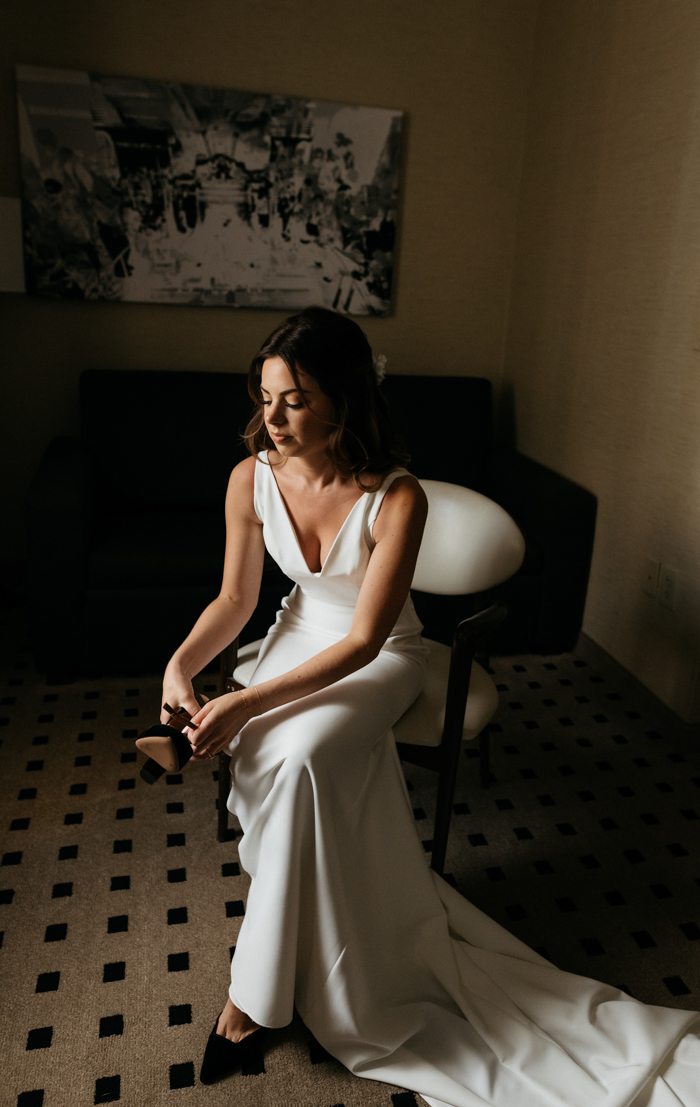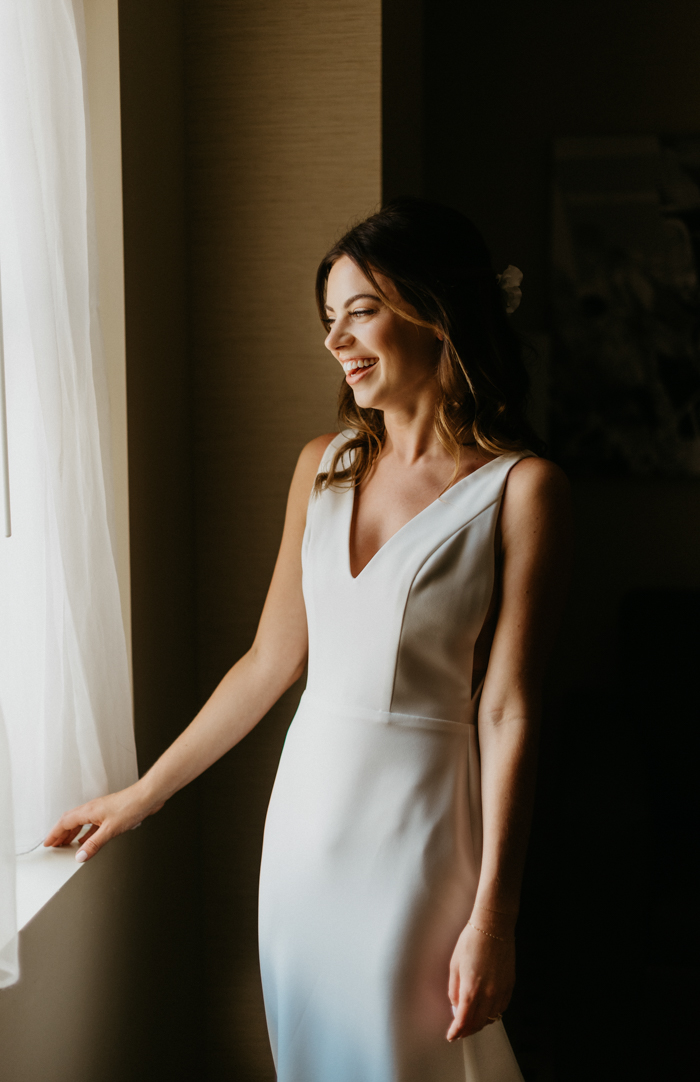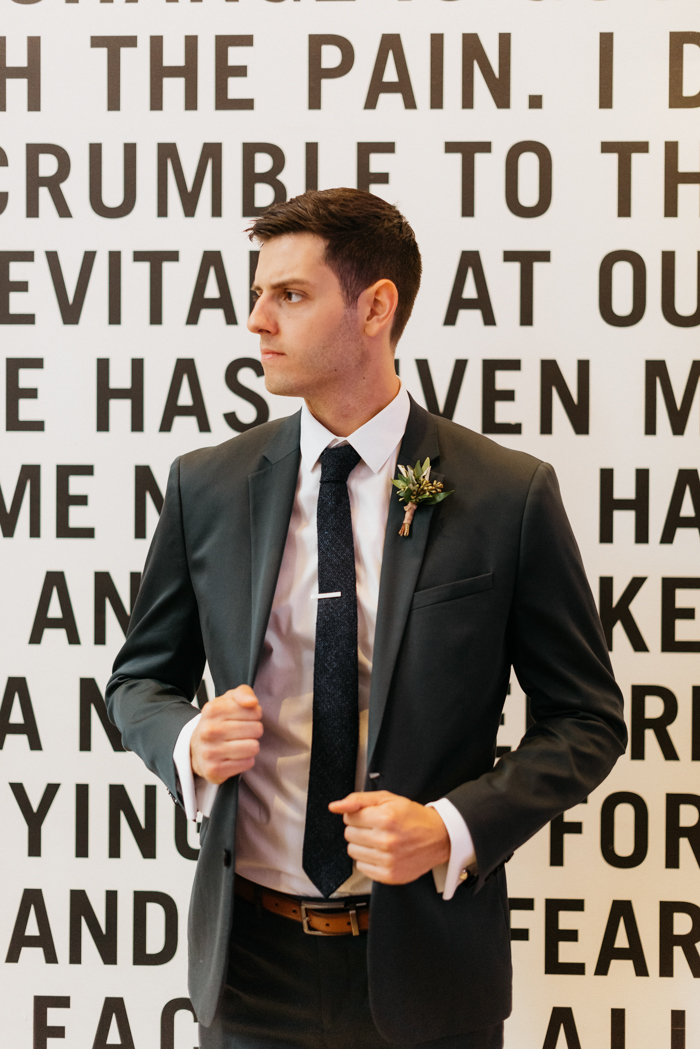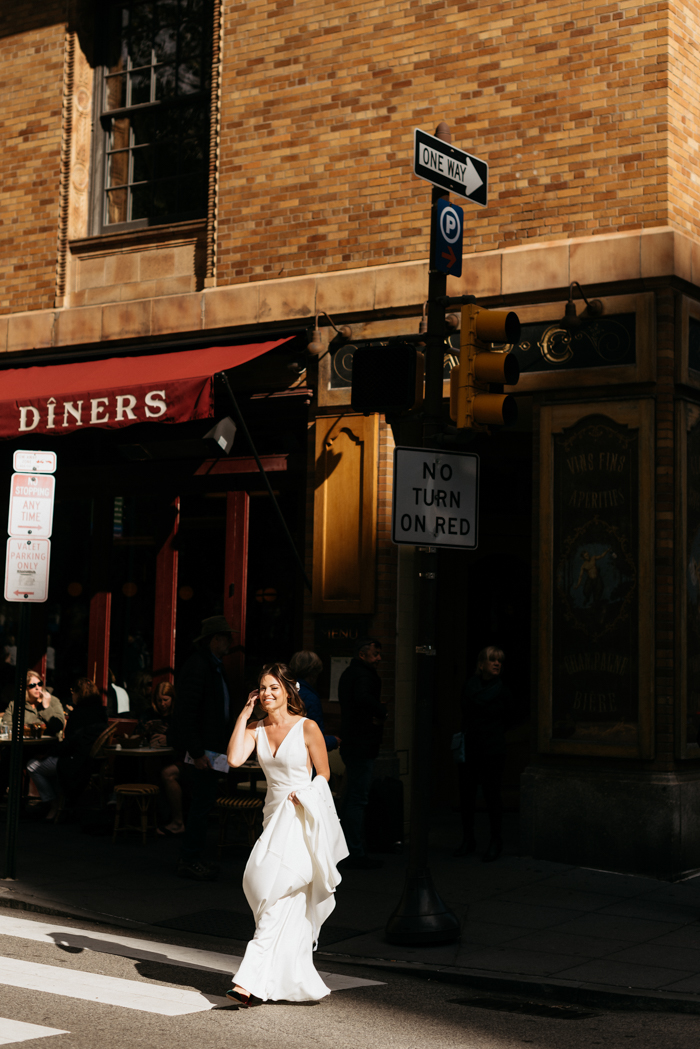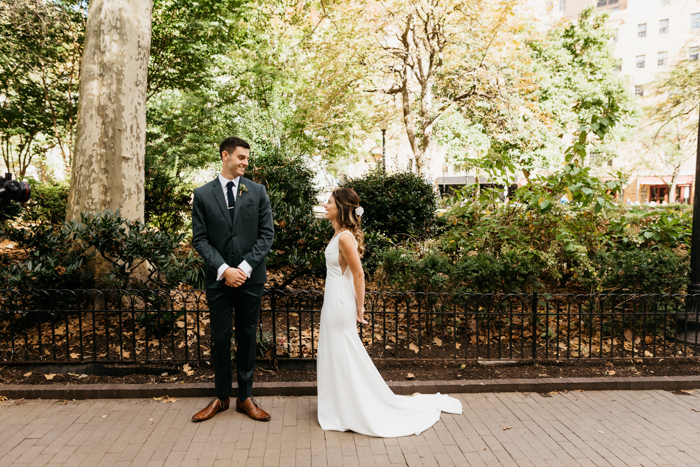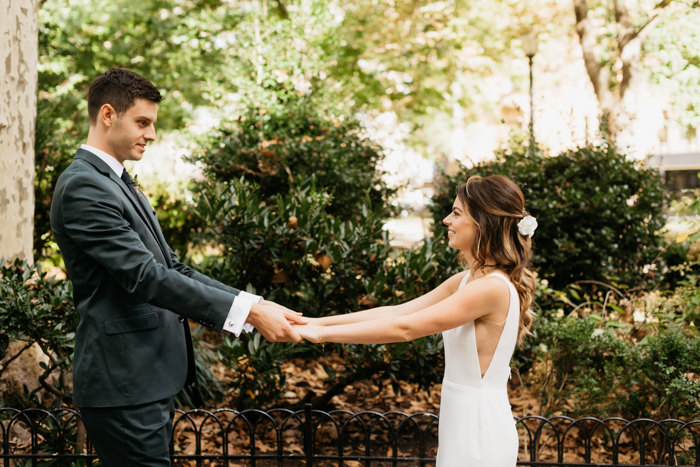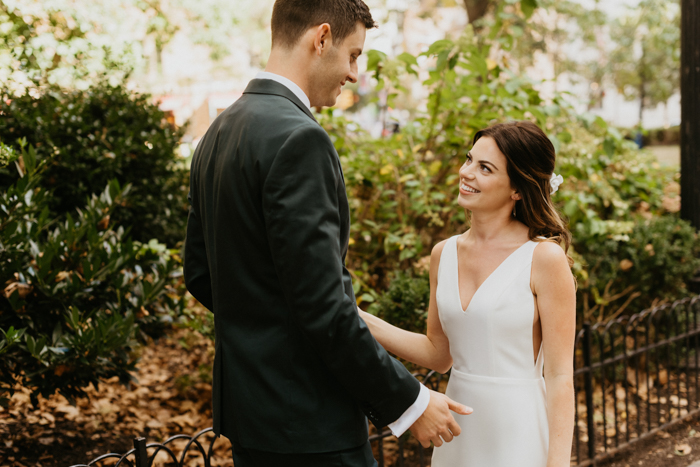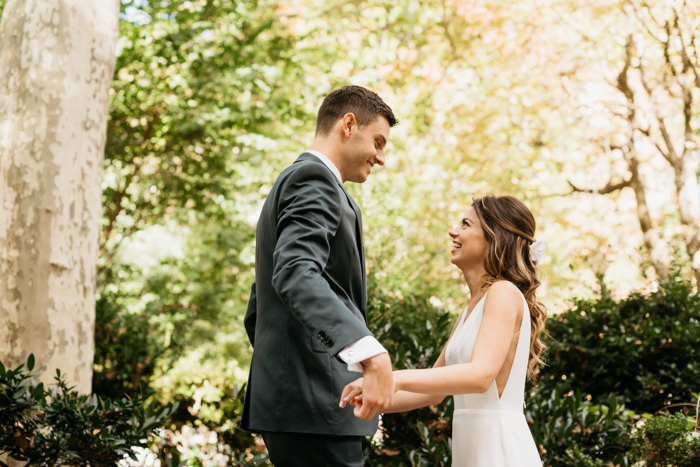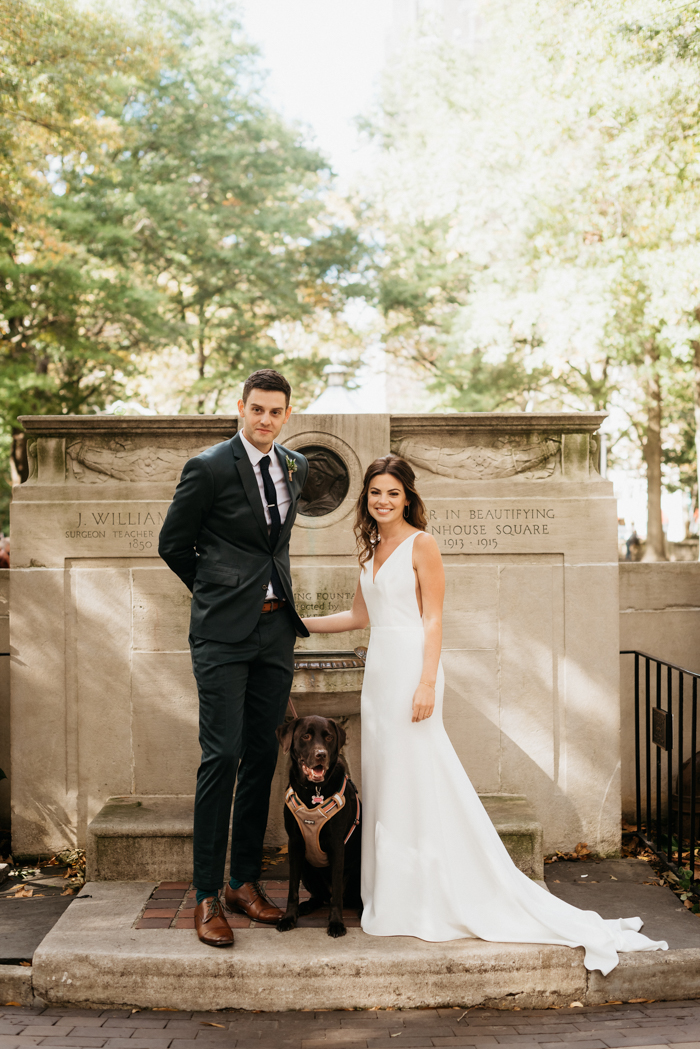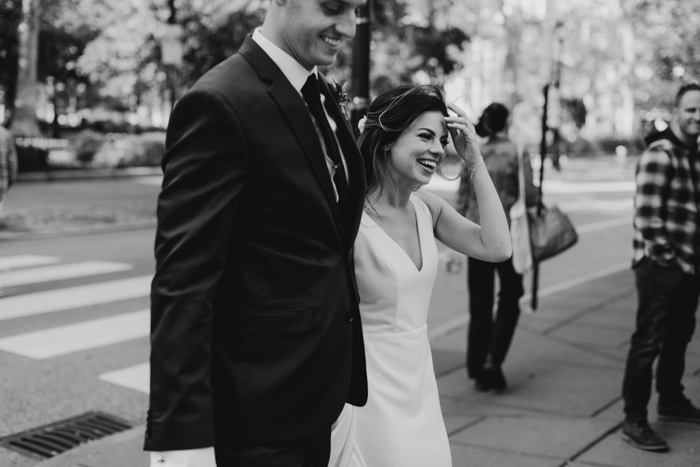 Wedding planning advice from the couple: The wedding day is short, but the year (or more!) spent planning is such a special, celebratory time, and it's important to not lose perspective of that and really enjoy it. Additionally, split your to-dos into 2 or 3 month chunks. Not everything needs to be started as soon as you get engaged. Our wedding planner, Caitlin, taught us that one and it came as a huge relief!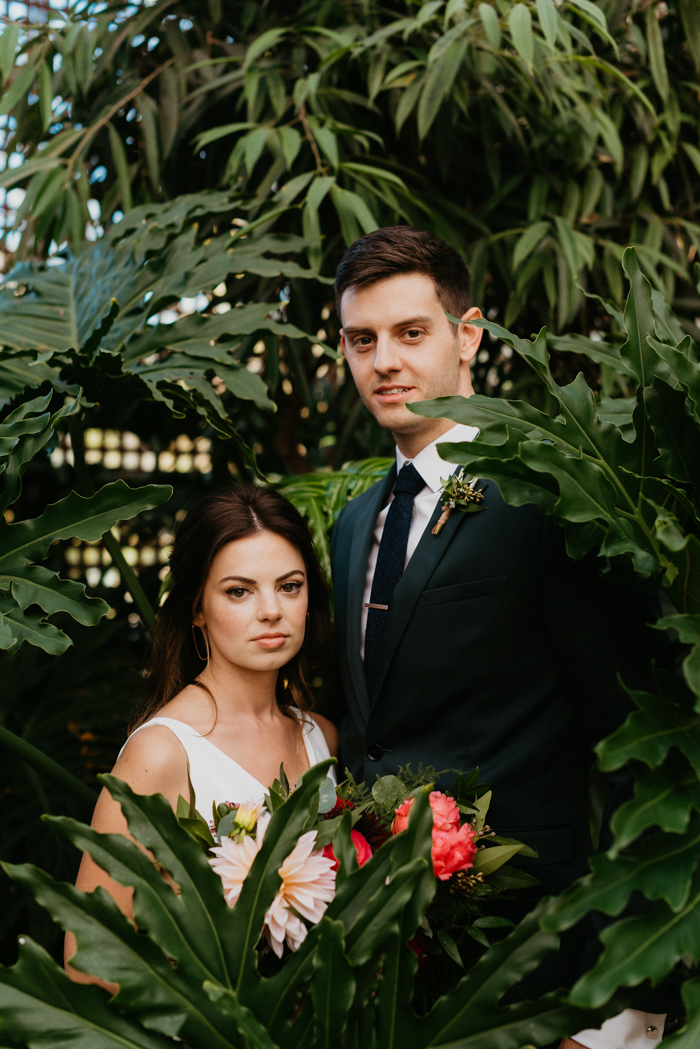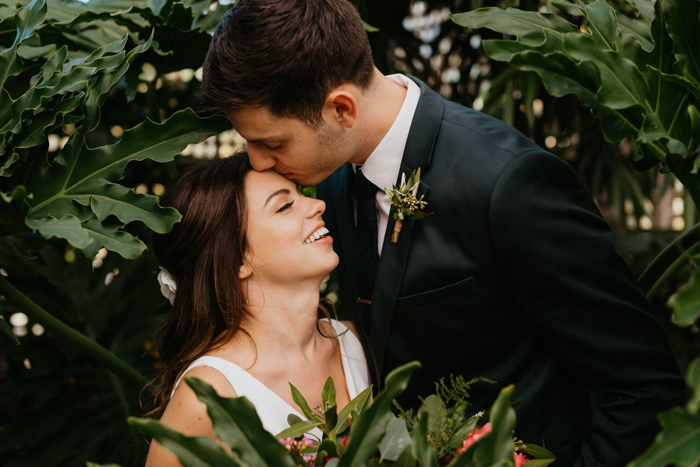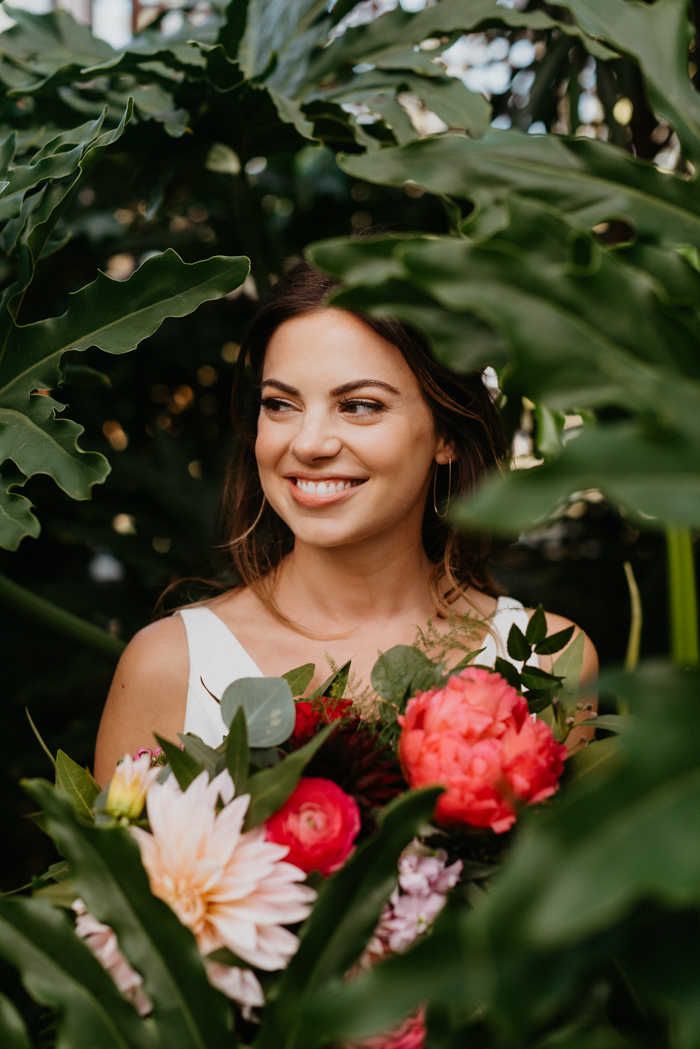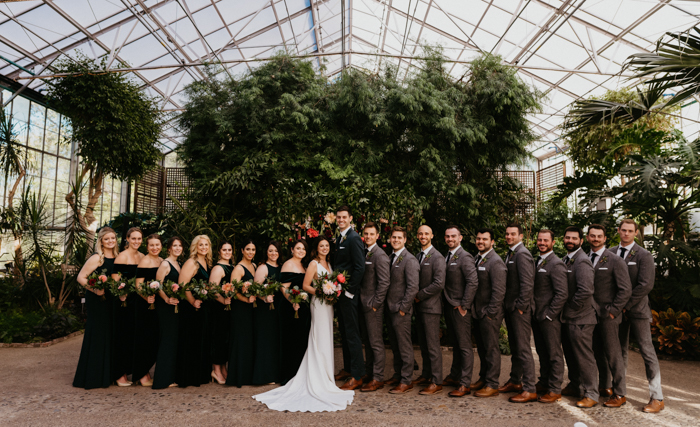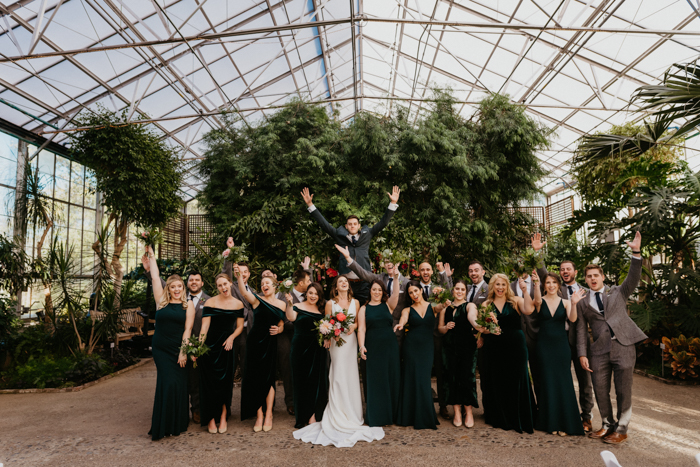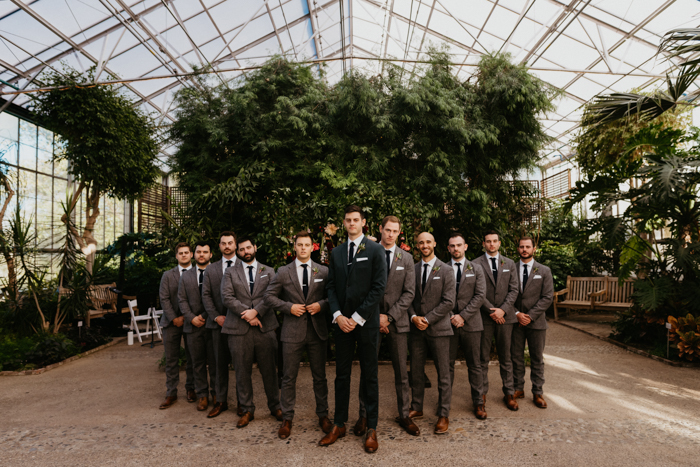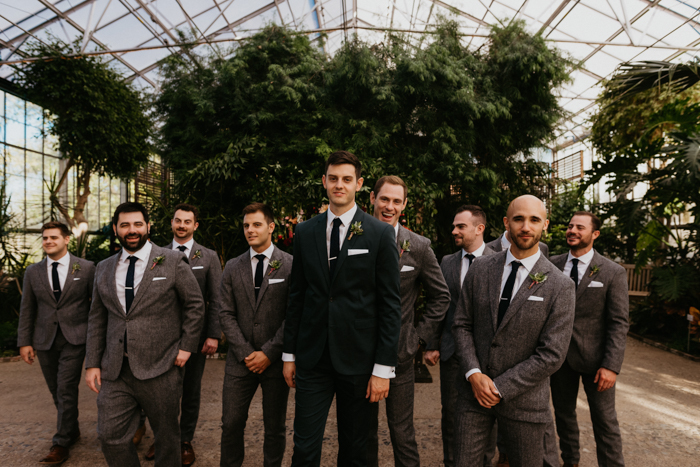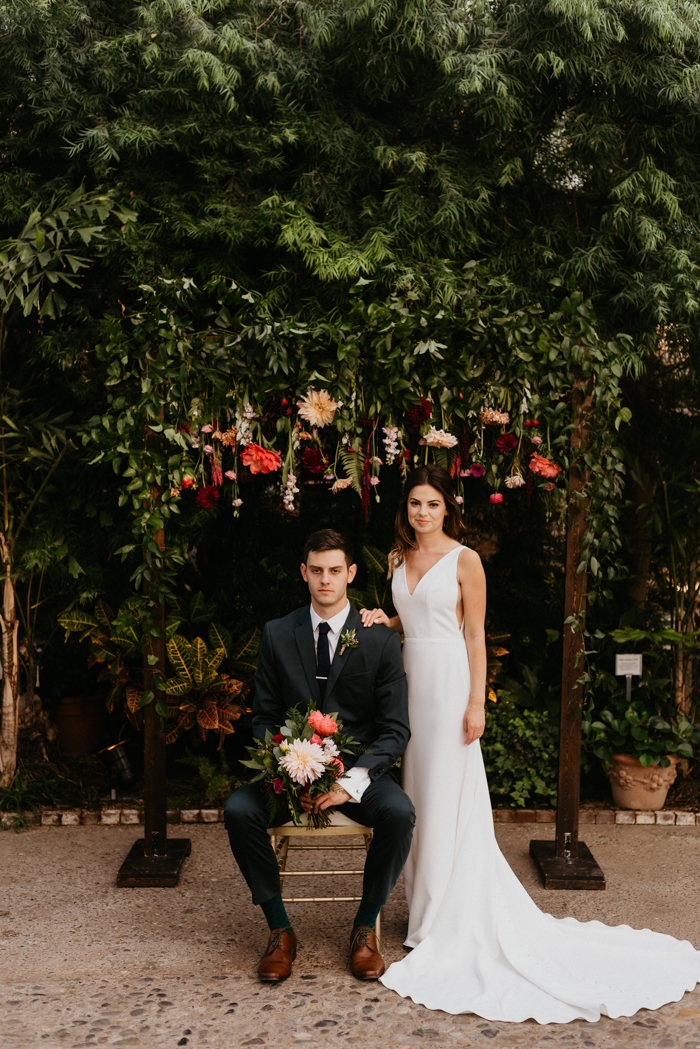 We couldn't have done it without Caitlin at Clover Event Co. Her killer combination of an eye for style and a mind for event planning were absolutely unbeatable. No detail was overlooked; she understood our vision so perfectly and helped us bring it to life. Her reassuring and positive presence throughout the planning process made the whole experience so much fun.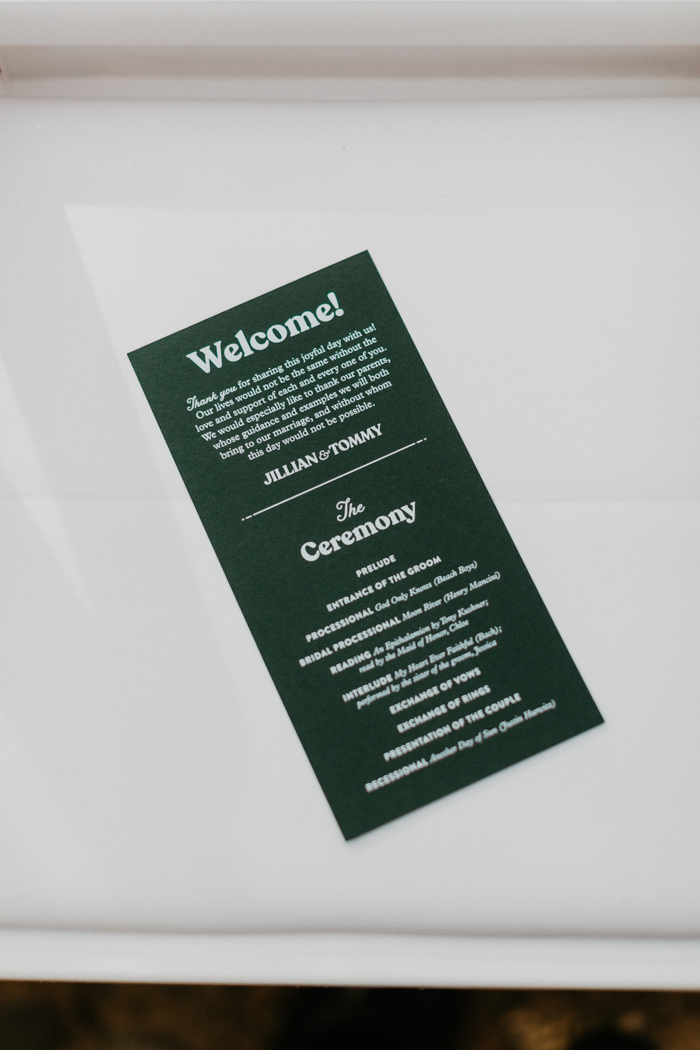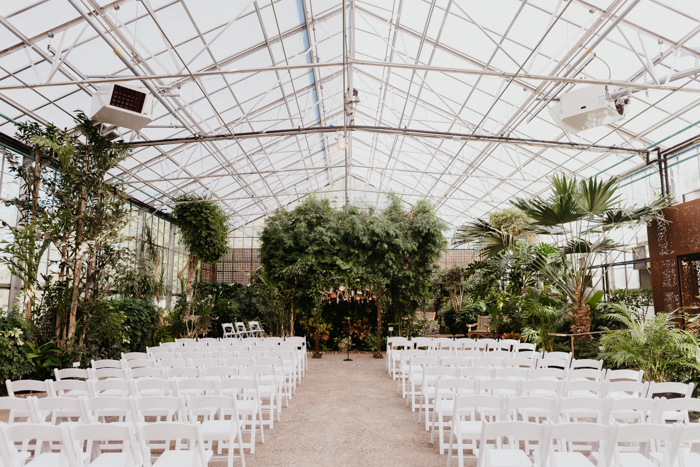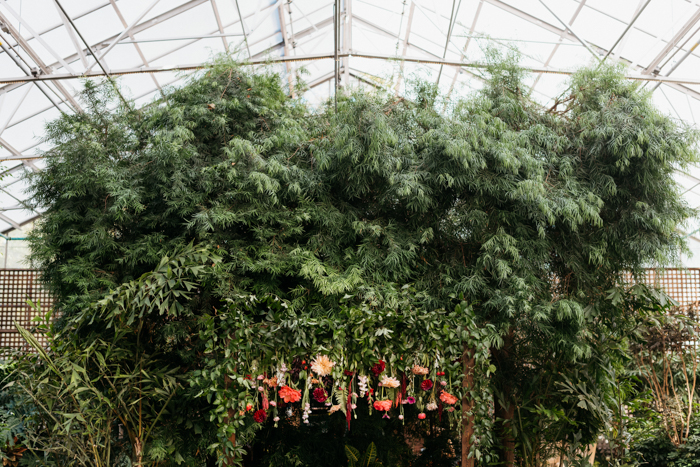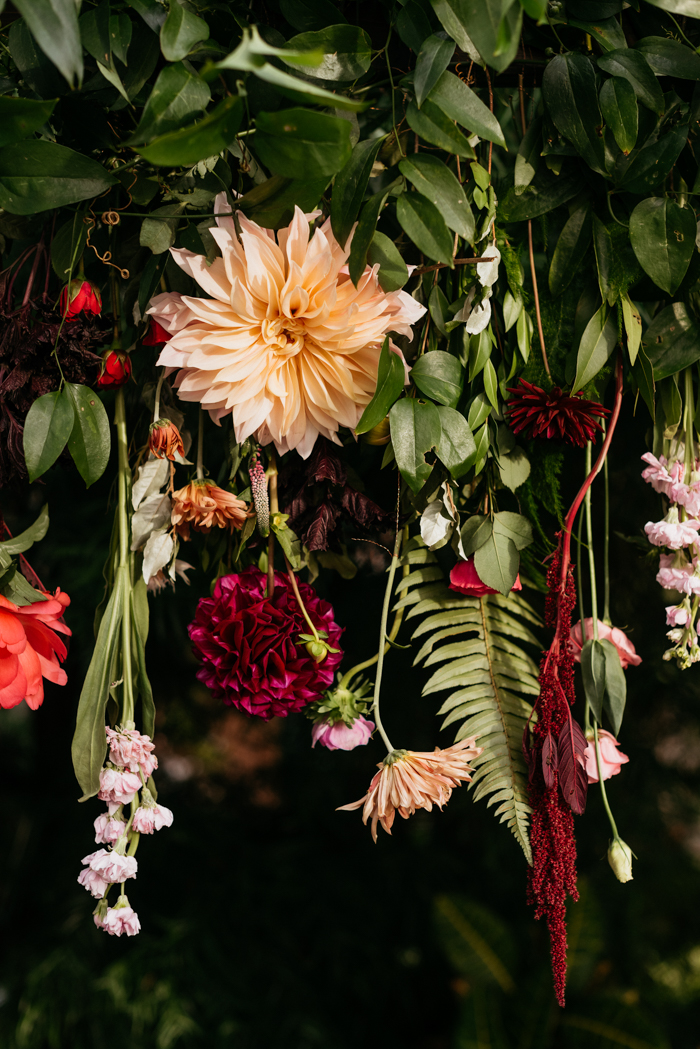 Walking down the aisle was my favorite moment! Not only was it *the* moment, but it was also the first time each of us got to see every person we love gathered together in one room. It was an amazingly touching moment.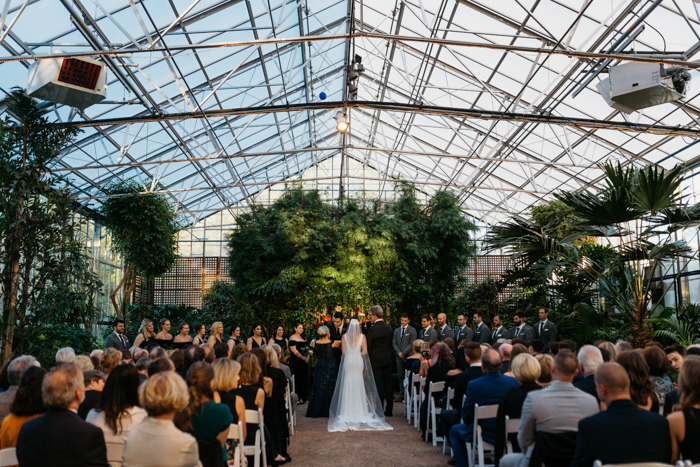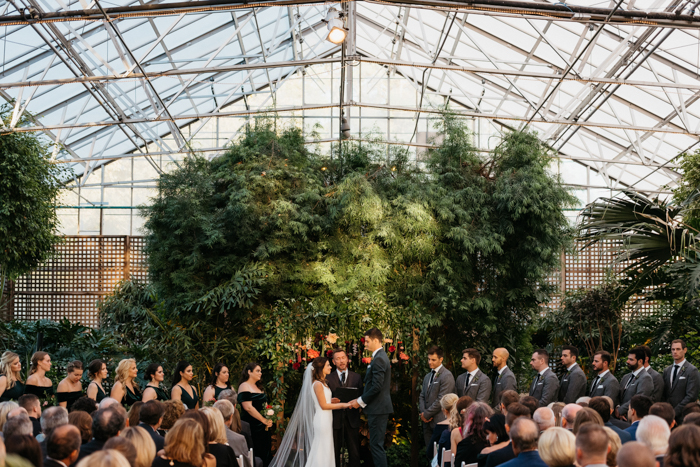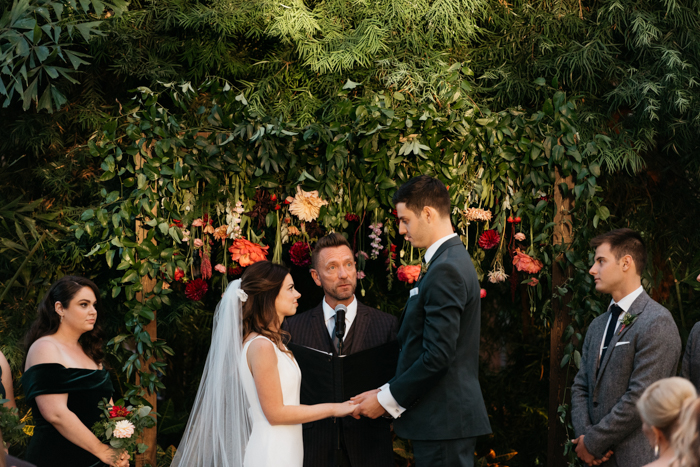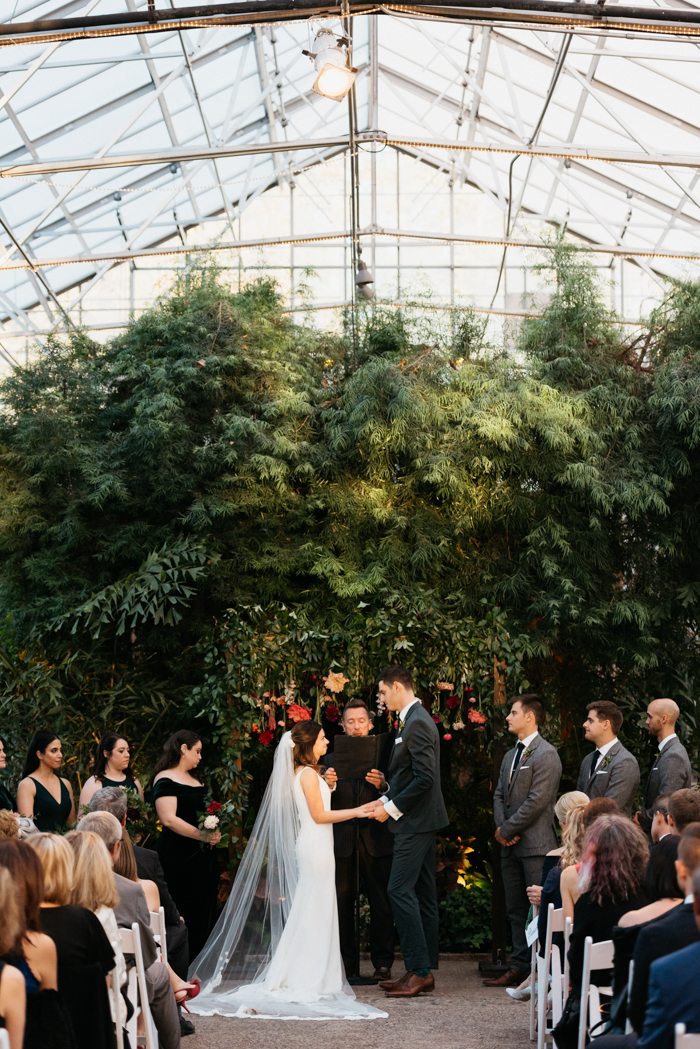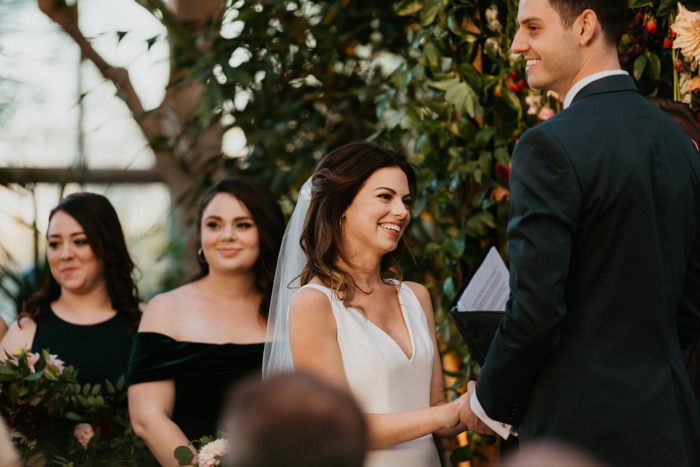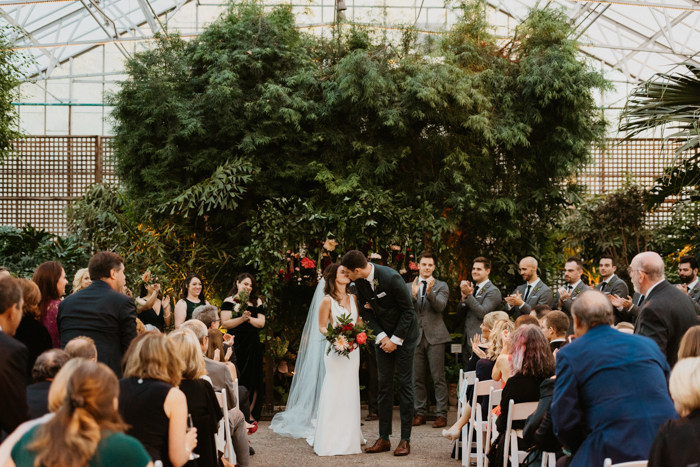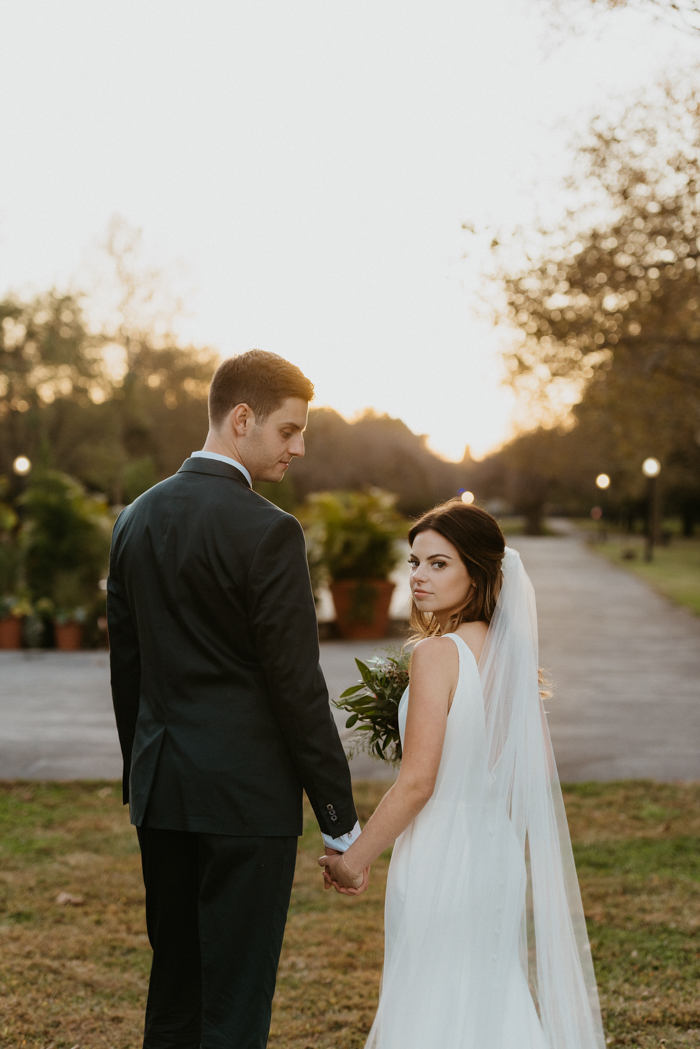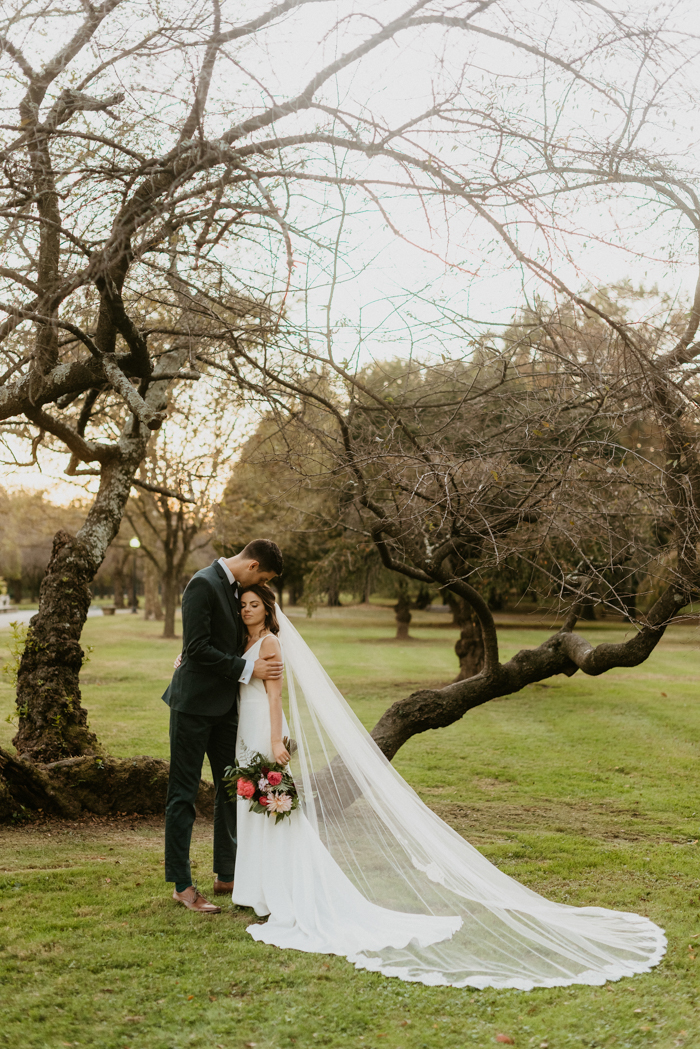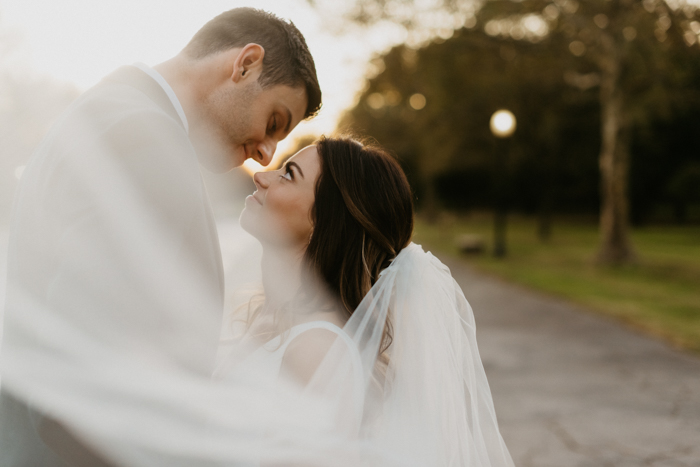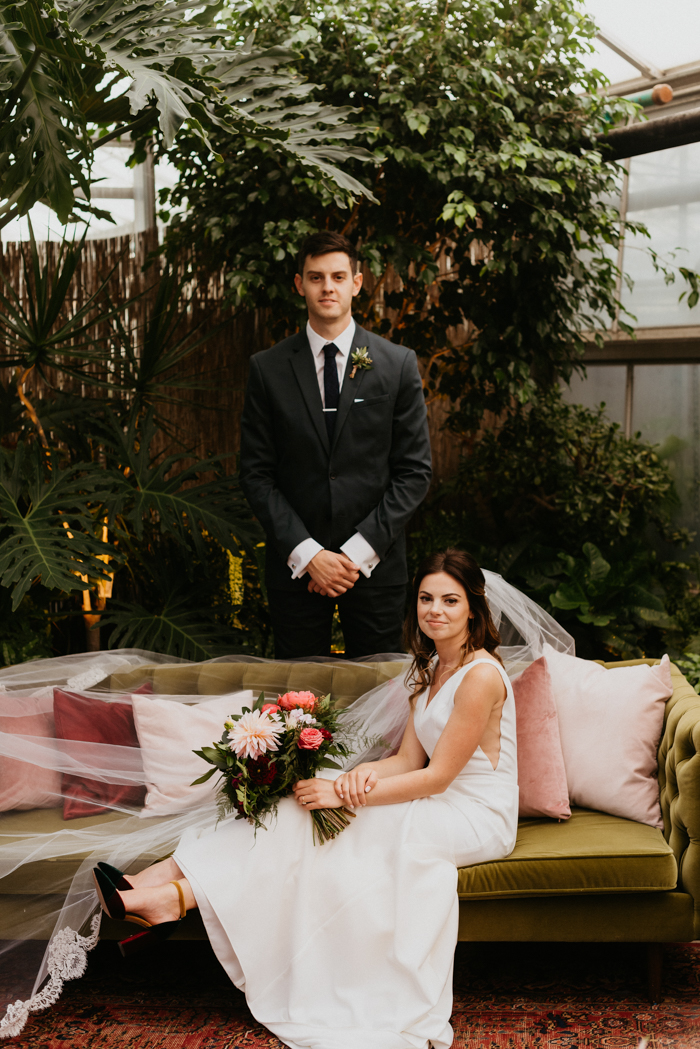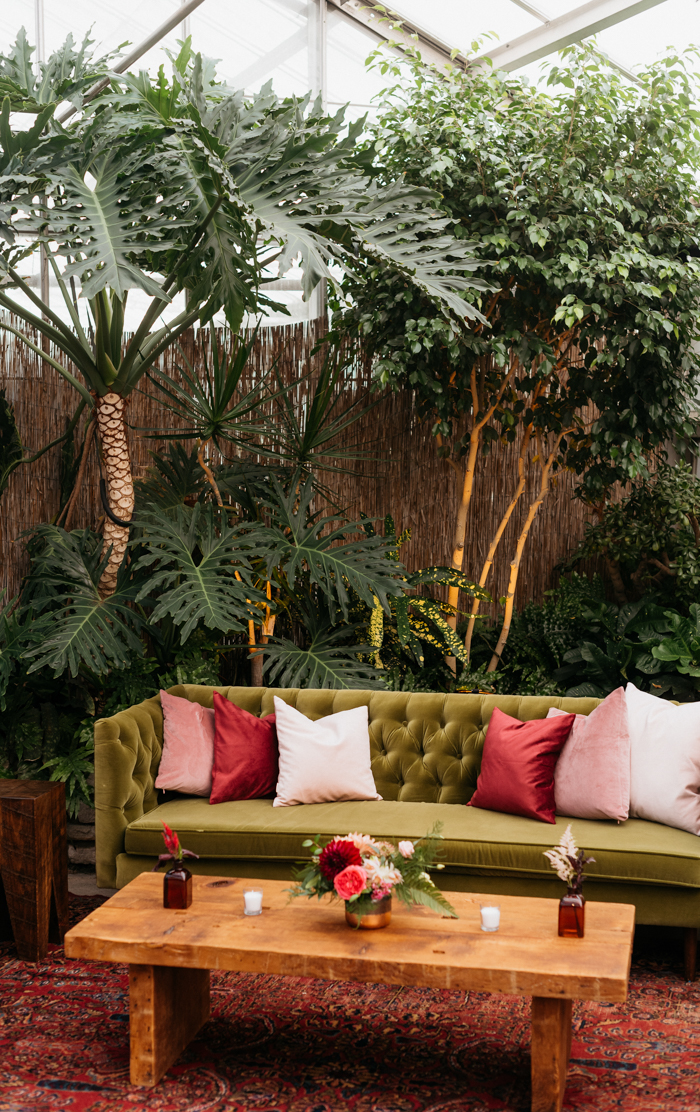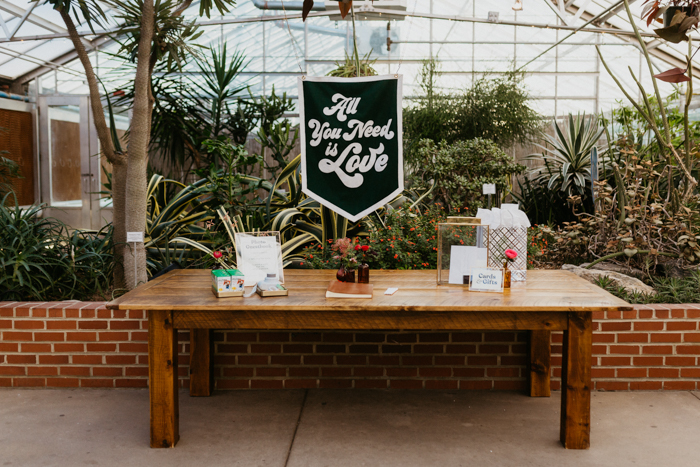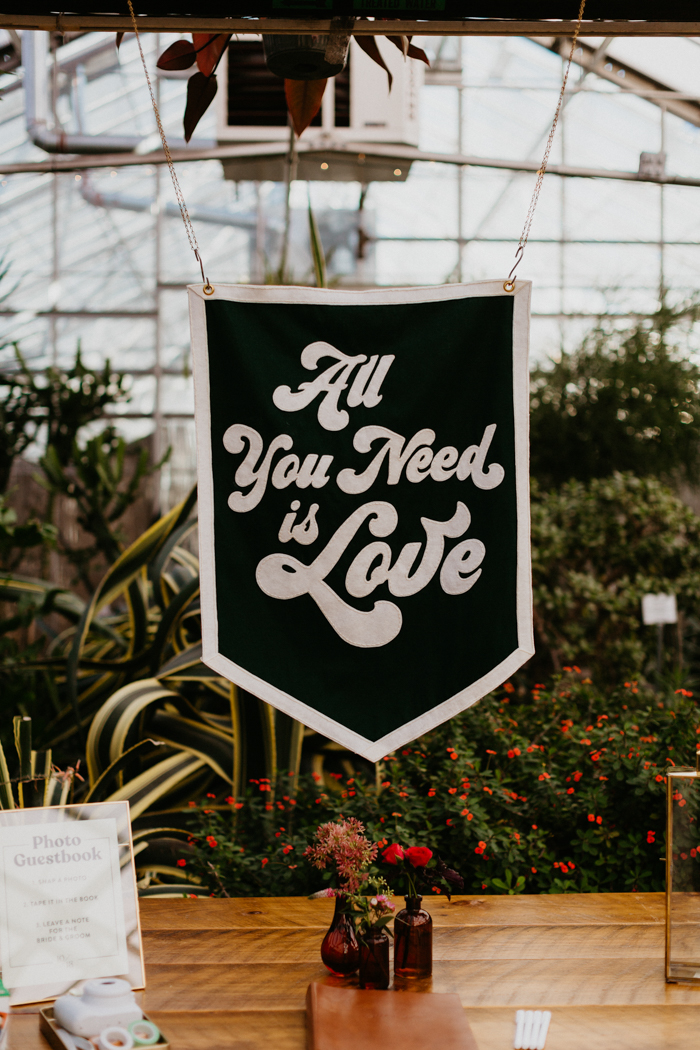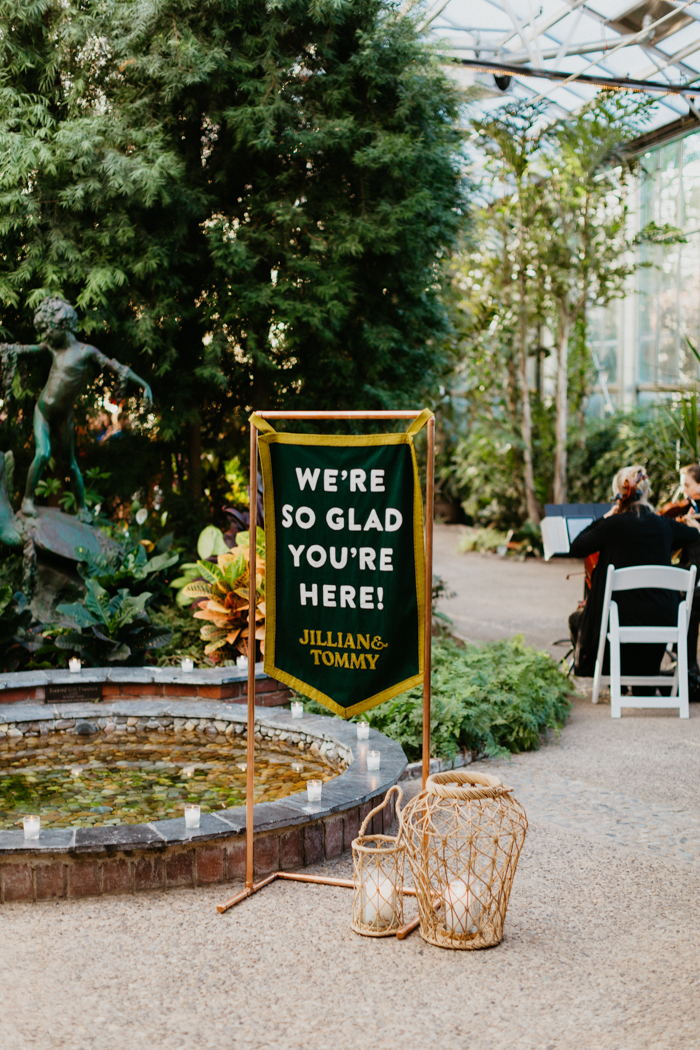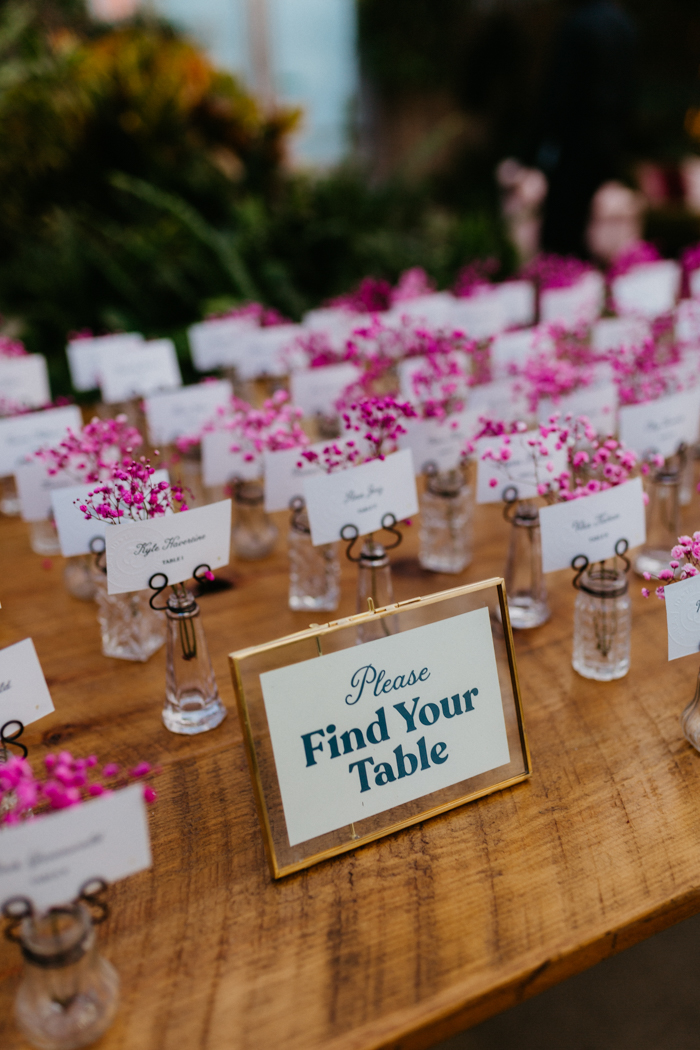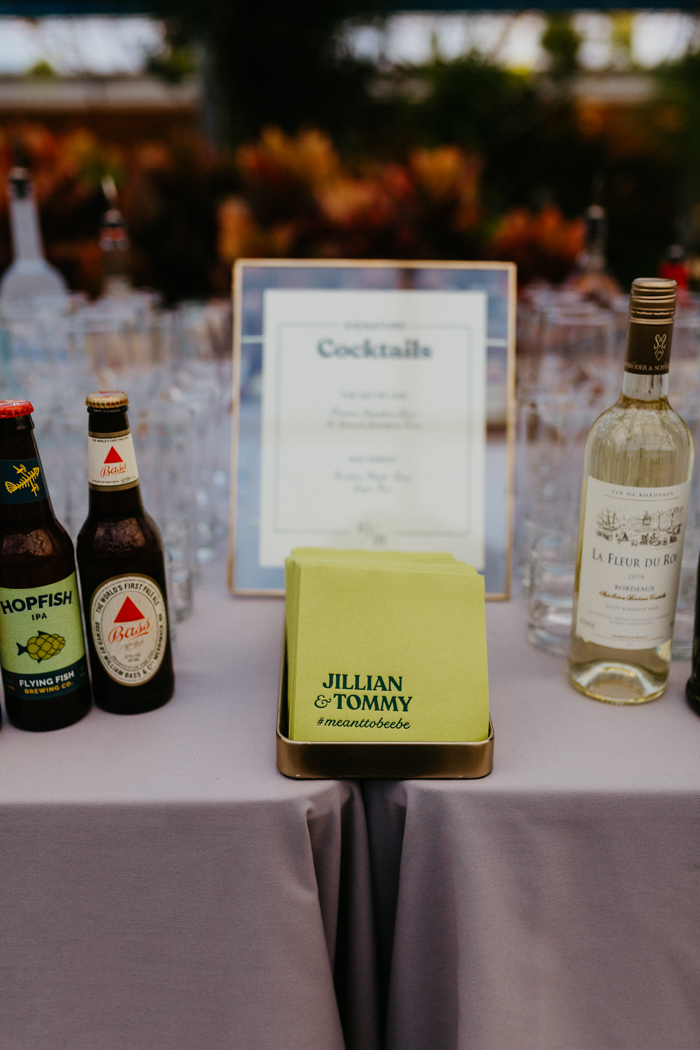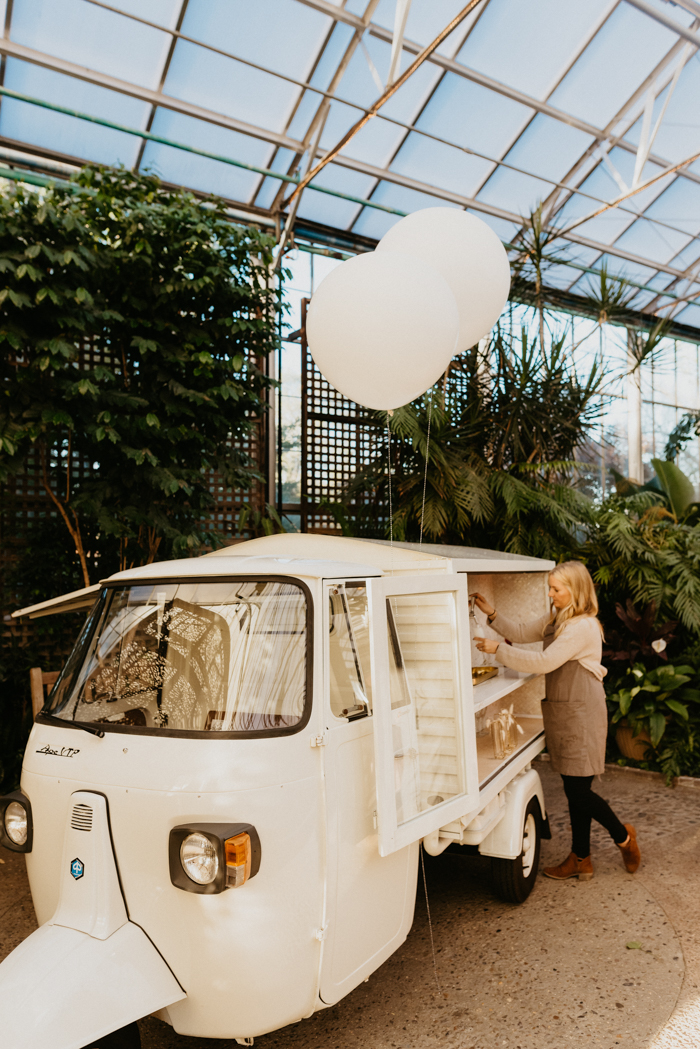 Our main color was deep pine green. It was inspired by the botanical surroundings of our venue, and chosen to introduce a bit of October moodiness. We used a handful of accents – rust, olive, and gray for decor and linens, as well as pops of fuchsia, blush, and burgundy in our florals for an element of whimsy.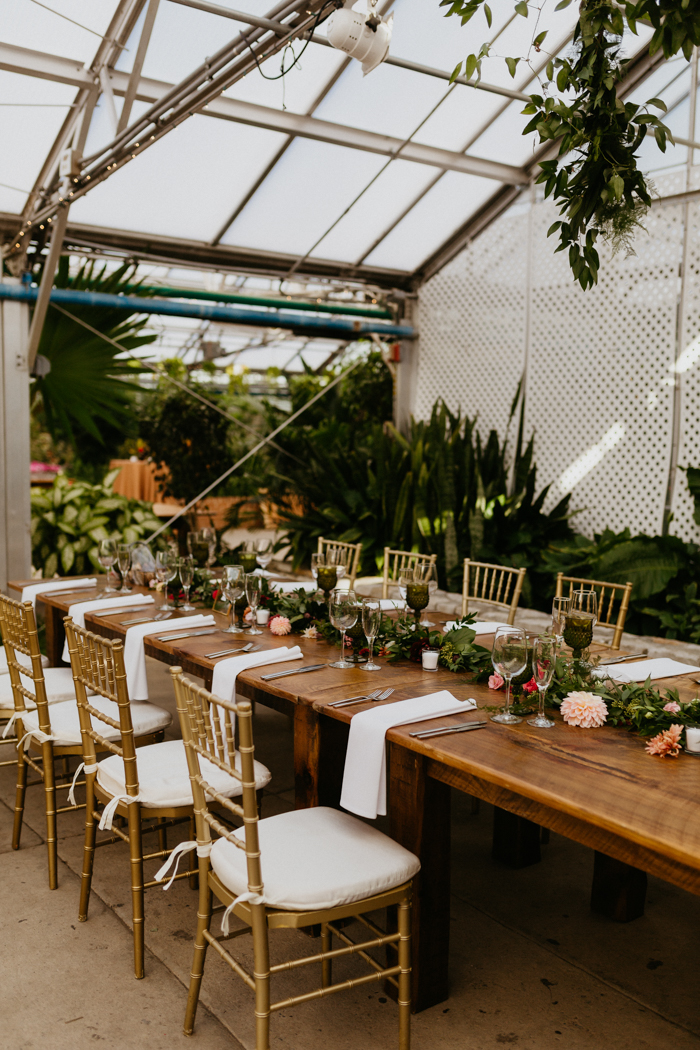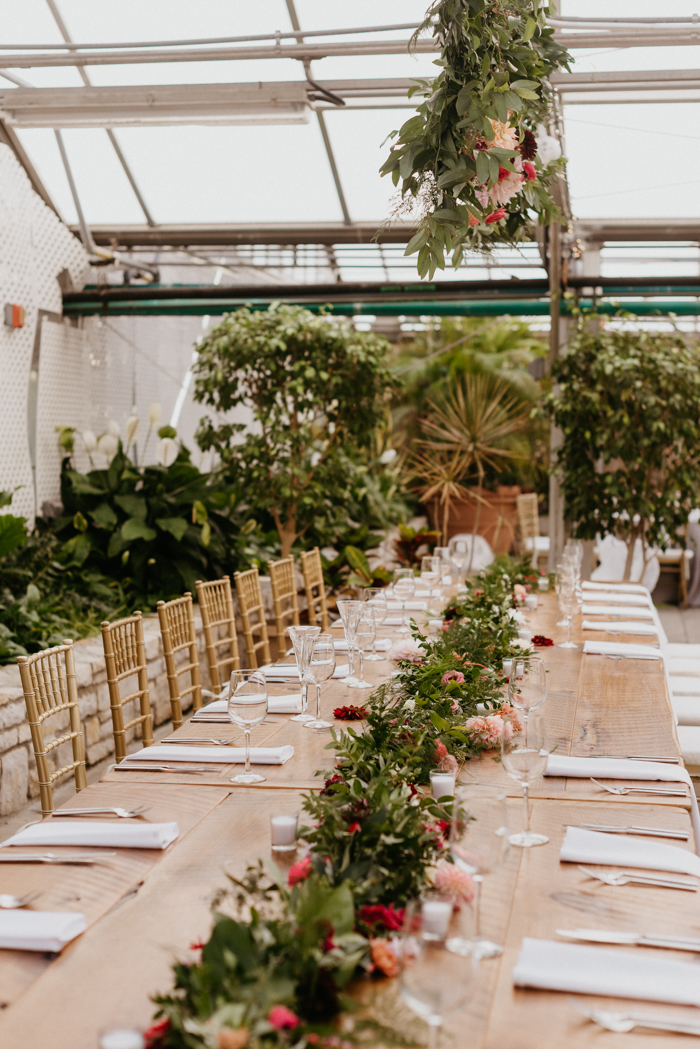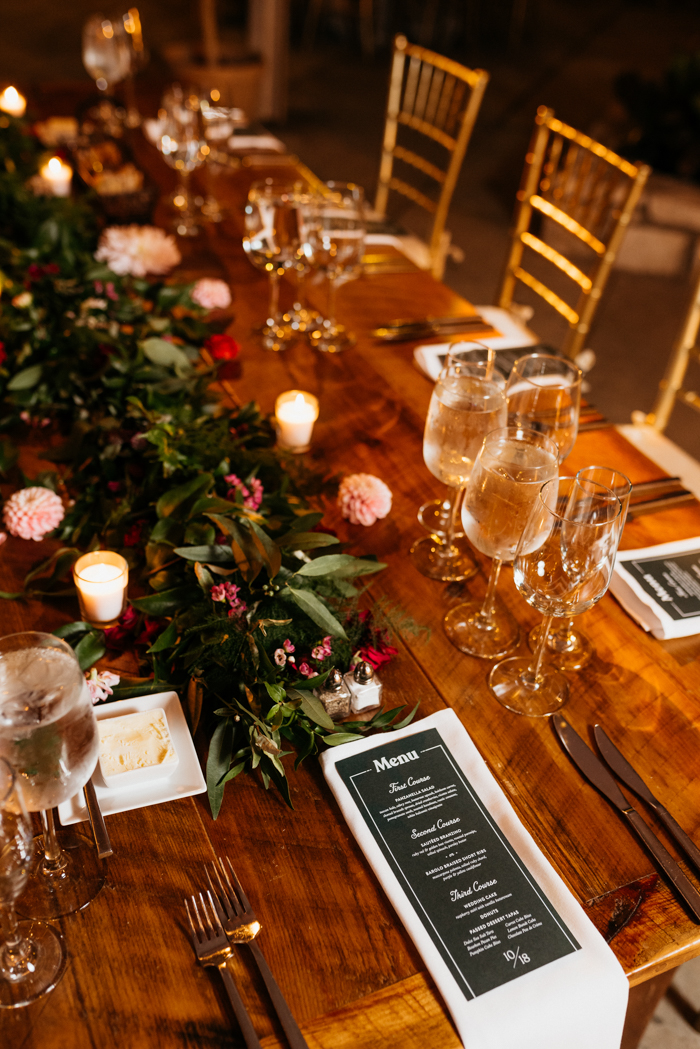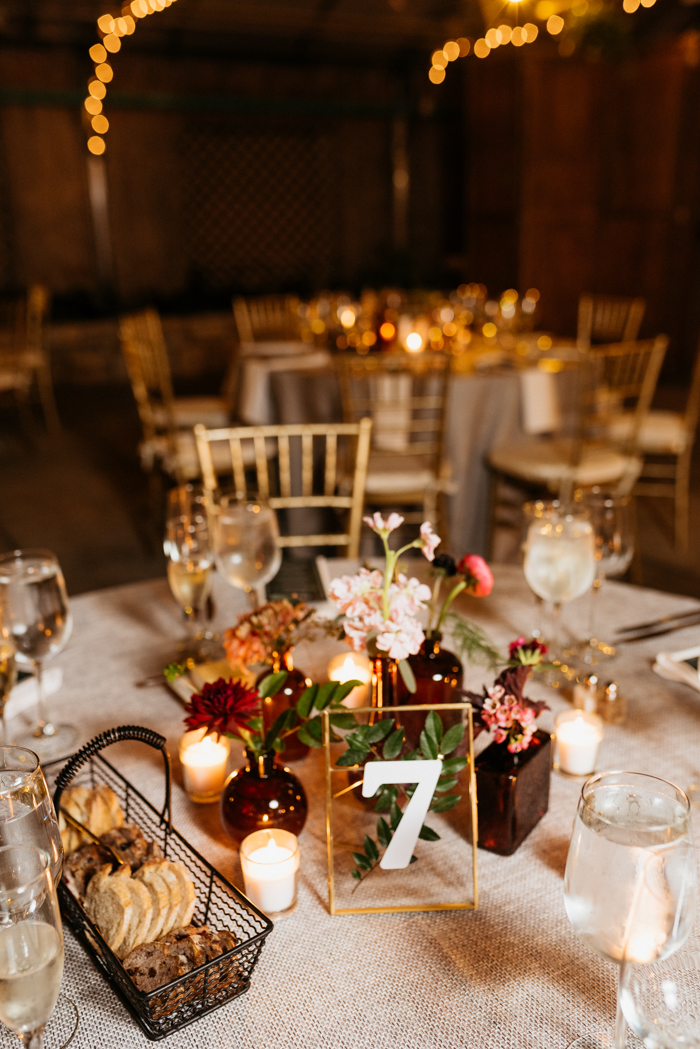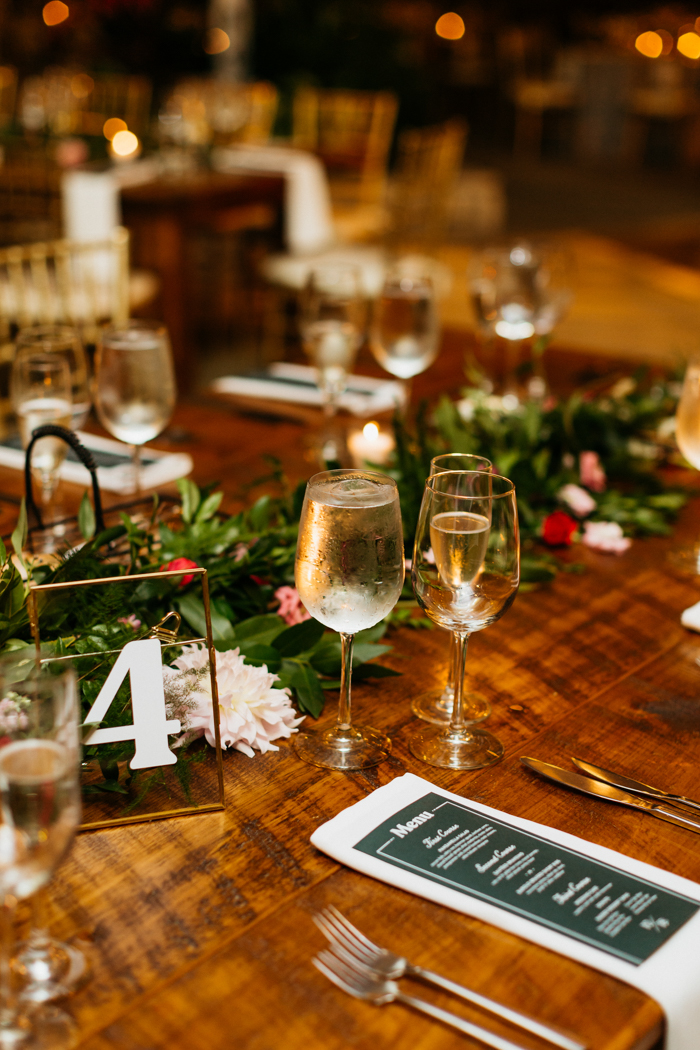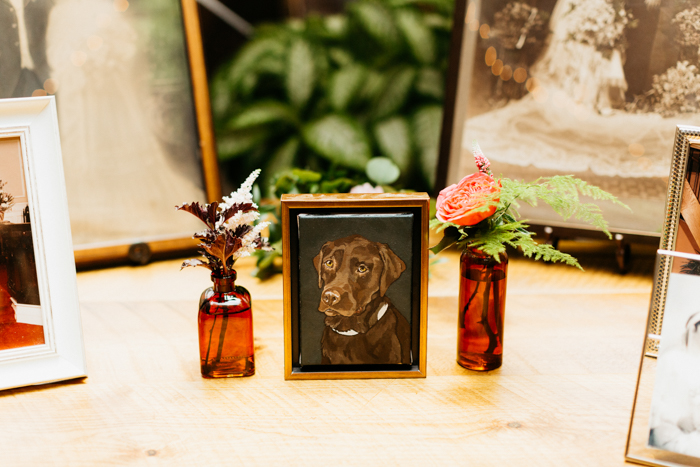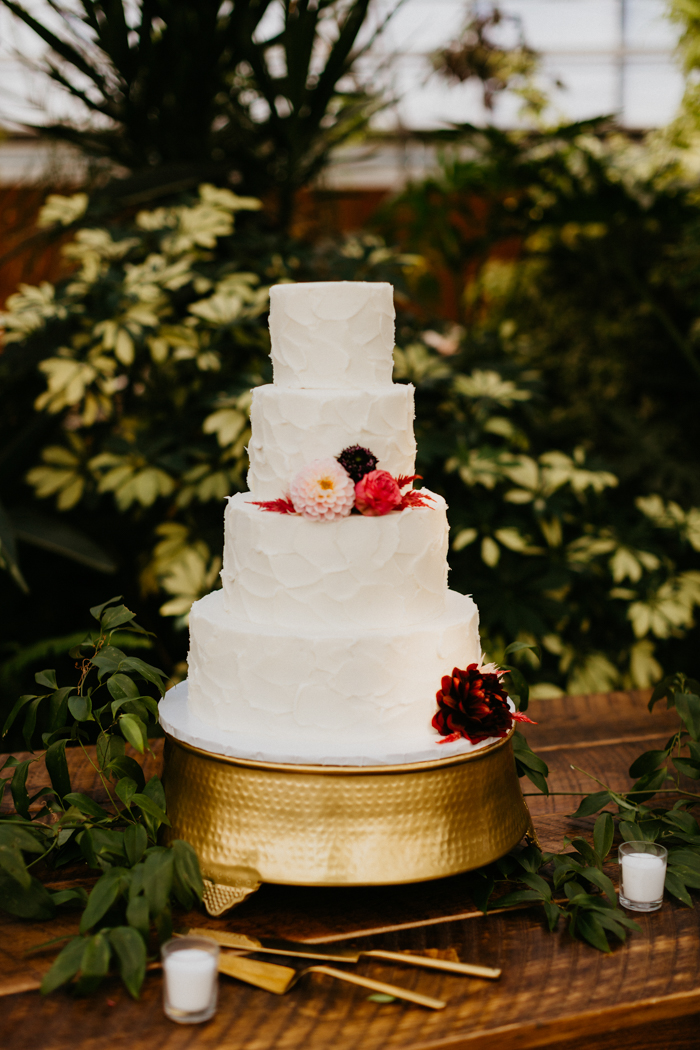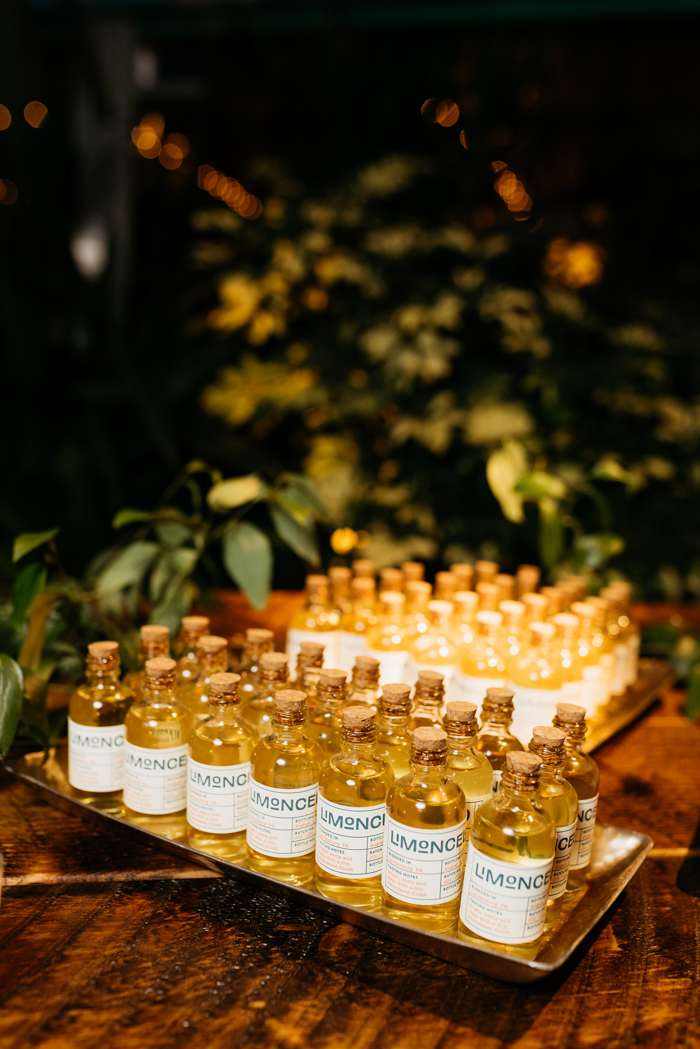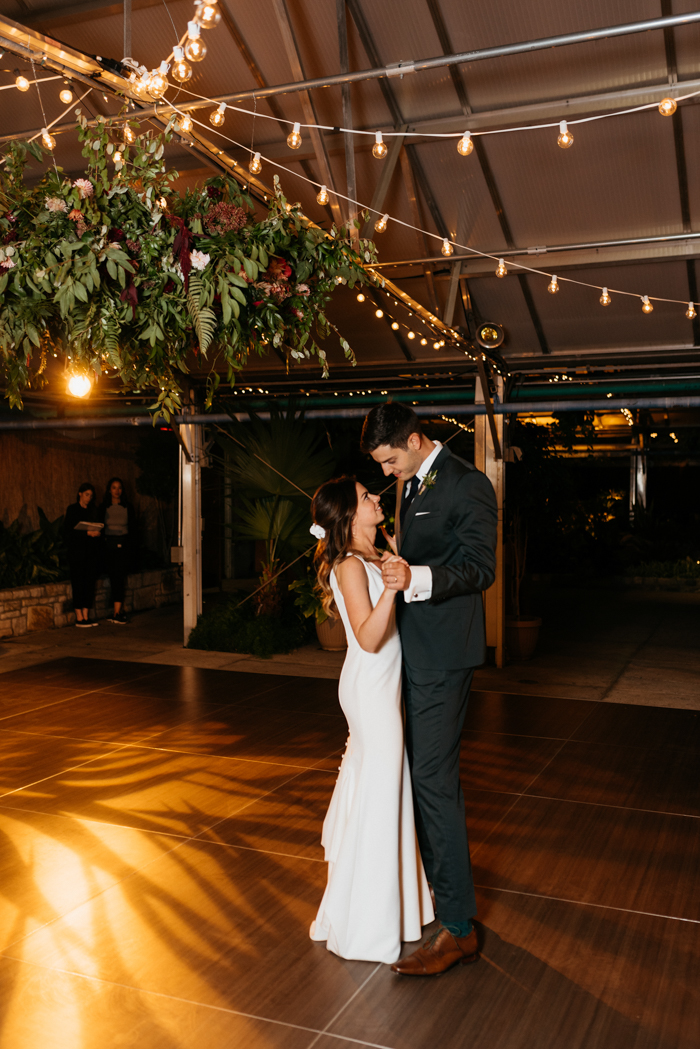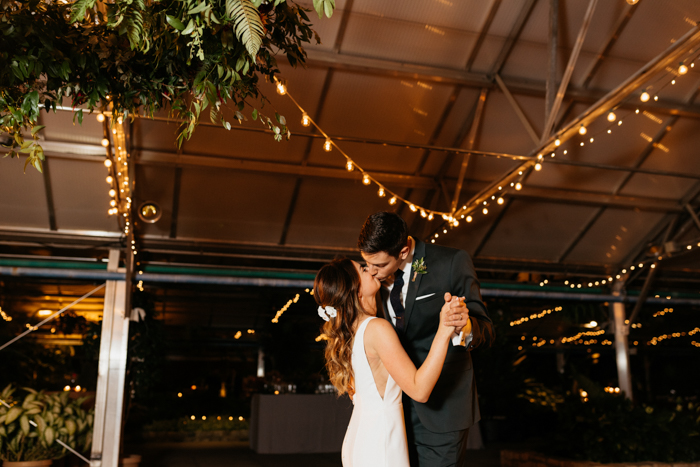 Congratulations, Jill and Tommy! We're feeling thankful for Junebug member XX who shared their Fairmount Park Horticulture Center wedding day with us. Loving Casey's work? Be sure to check out her page in our directory of the world's best photographers!