With a warm, romantic color palette, this lavender infused wedding inspiration photo shoot is the perfect fit as the seasons change from summer to fall. Join us in celebrating September with these gorgeous lavender farm wedding images created by French Kiss Events, Verbena Floral Design and Jennifer Ballard Photography!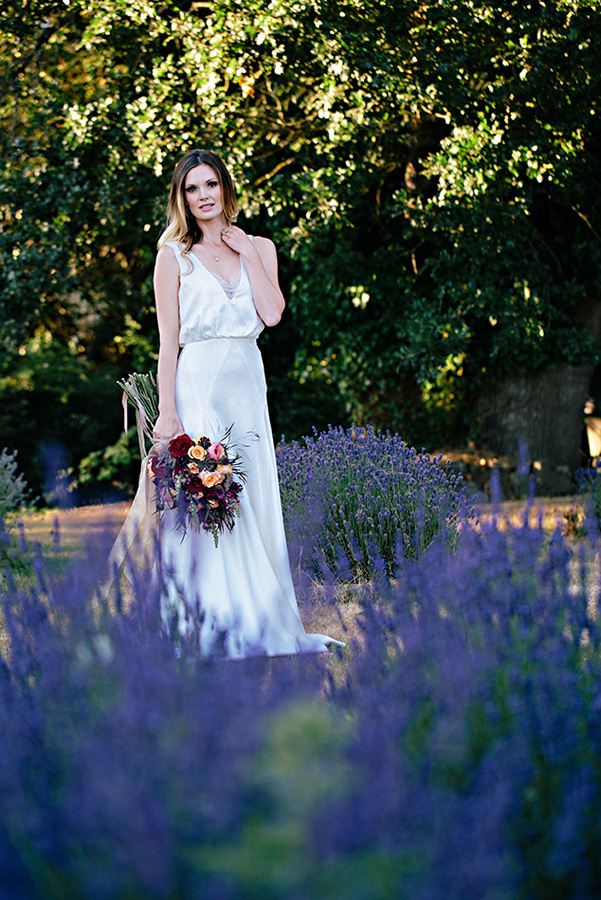 Vanessa Watters of Verbena Floral Design shared her inspiration for the design of this wedding photo shoot, as well as some expert advice for couples thinking about their wedding florals…
For our fall lavender shoot, we found inspiration from the rich colors, evening light, and coziness that comes with the change of seasons. Our color palette included the warm and burnt tones of autumn, and had a wide range for us to draw from. Effortless romance was brought to life through the bohemian gown, the long stemmed bouquet (the ultimate bouquet in romance department), and the simple but extremely elegant calligraphy. All these elements just ooze romance and allow you to focus on the true theme of all weddings: love.
When considering your overall wedding esthetic and floral design, consider looking at your color palette the way you look at a paint chip, with two or three shades on either side of your chosen color. Flowers work the same way and offer hundreds of shades and variations, that when blended together, create a truly elegant and cohesive look. Additionally, when gathering wedding inspiration from blogs, Pinterest, and magazines, always consider where in the world, geographically spearking, your wedding will take place as opposed to where the inspiration content was designed. Depending on your location, floral availability and colors will vary greatly. Giving your floral designer creative license to transform your inspiration into something that will be perfect for your particular venue will ensure you get the most cohesive overall design.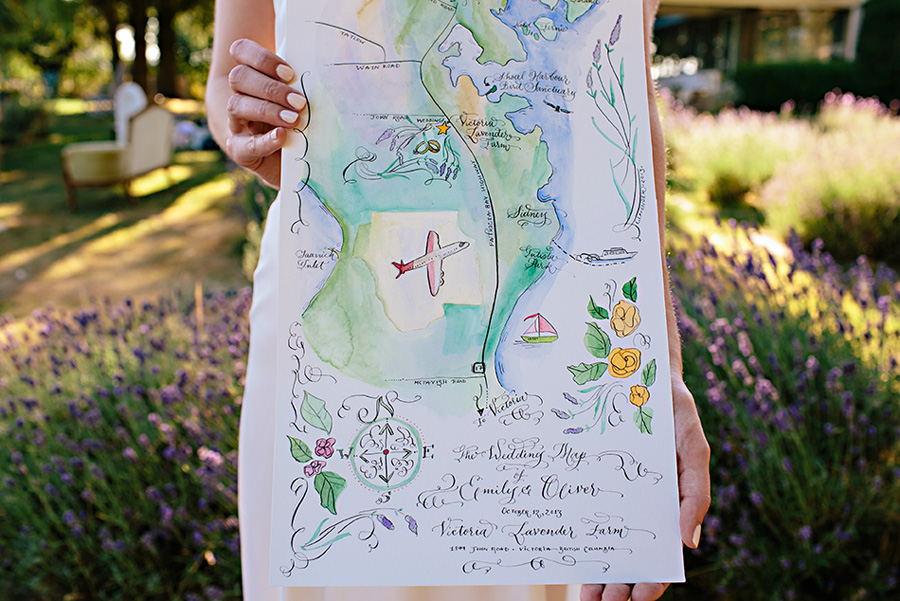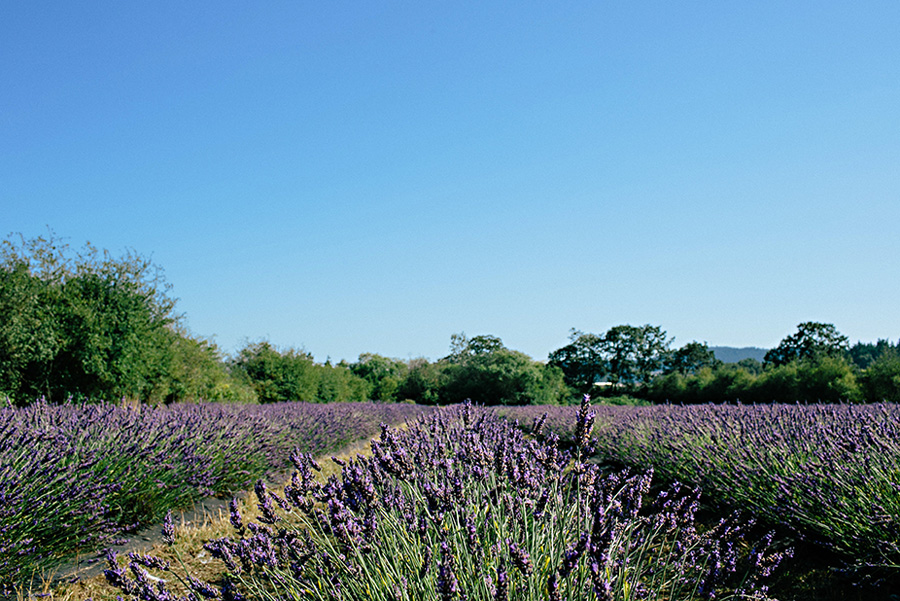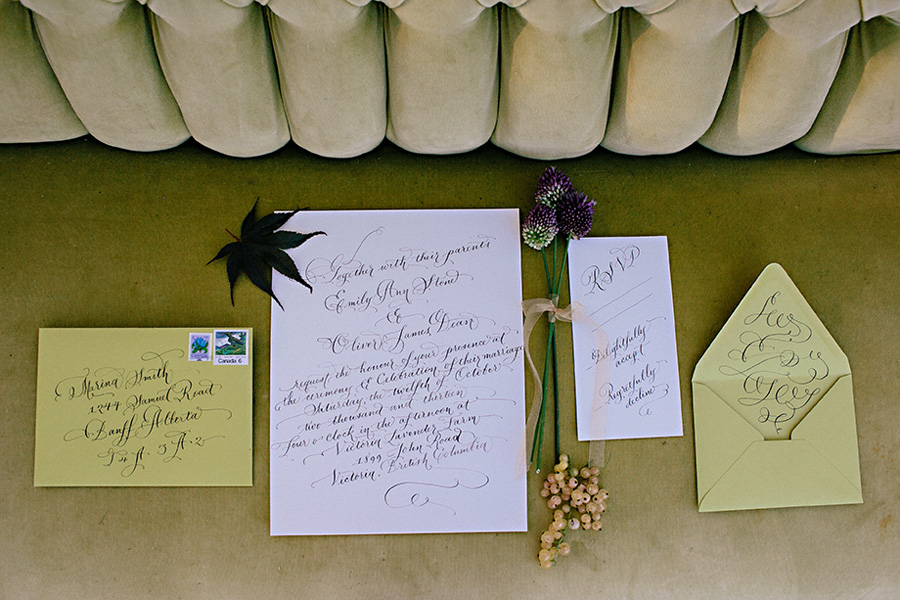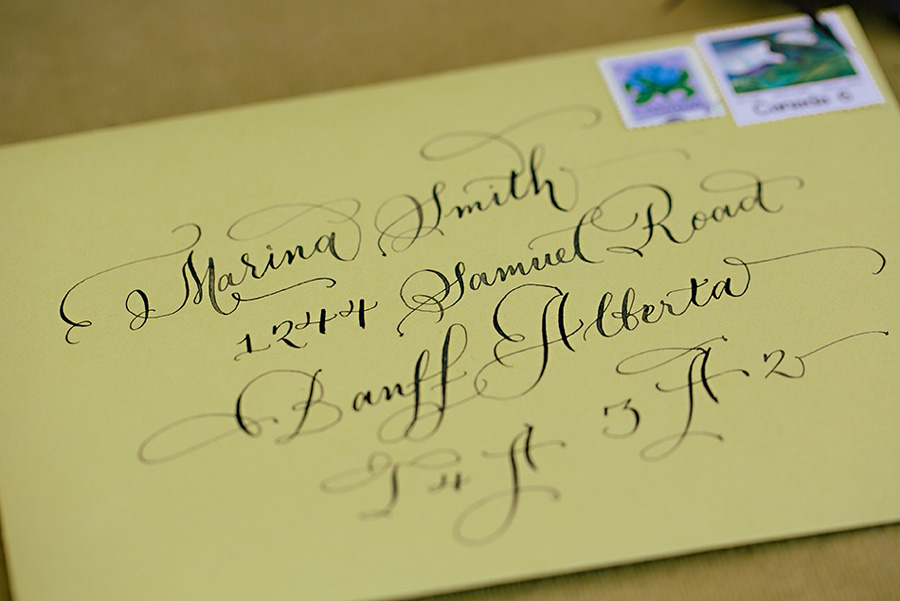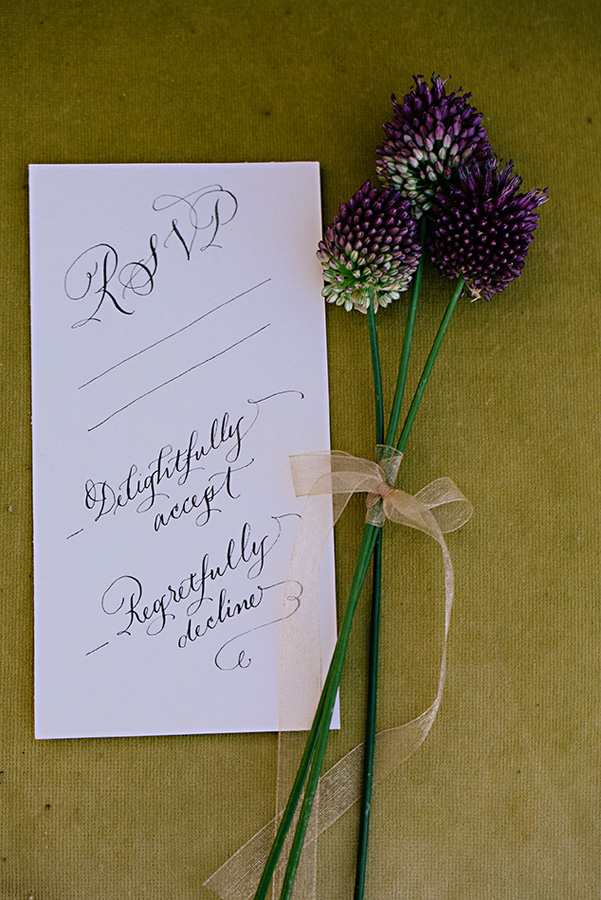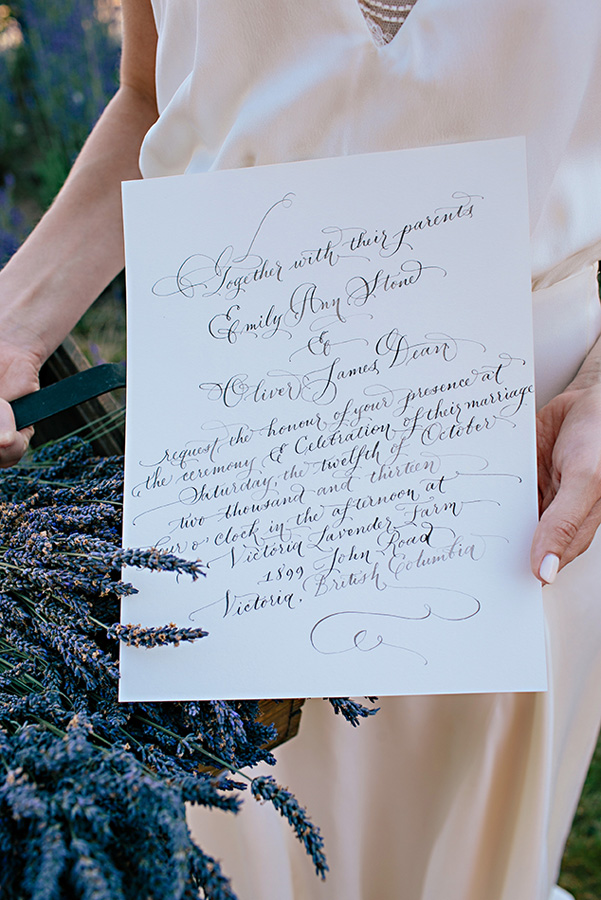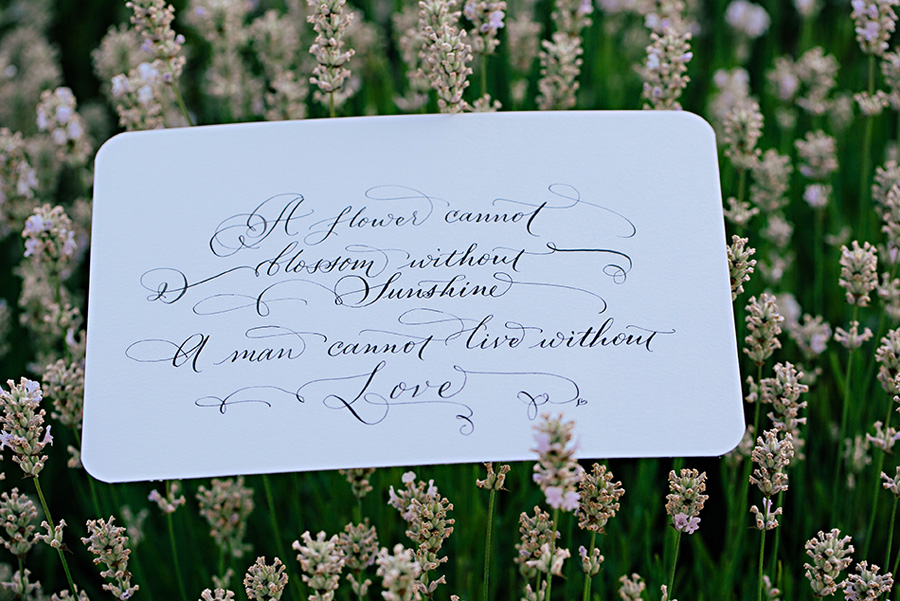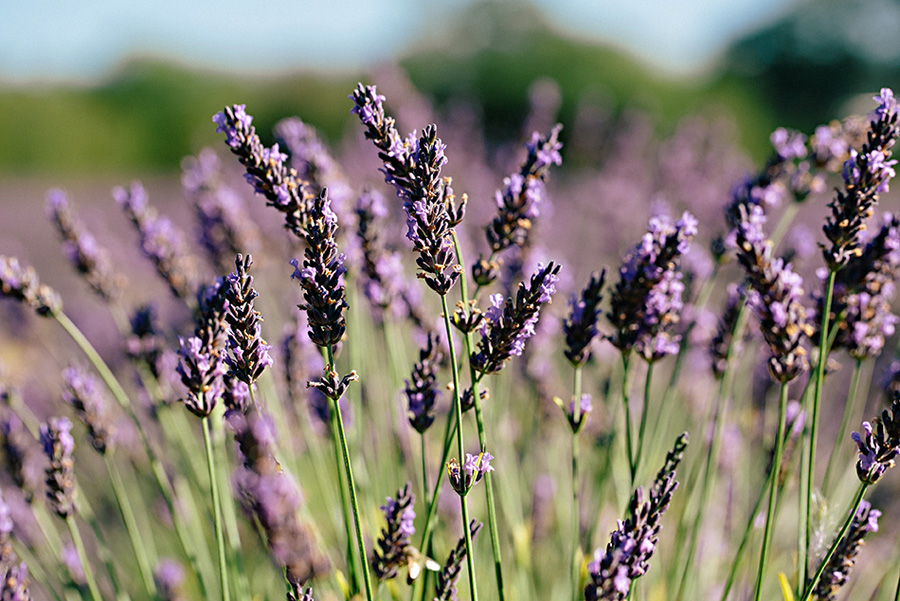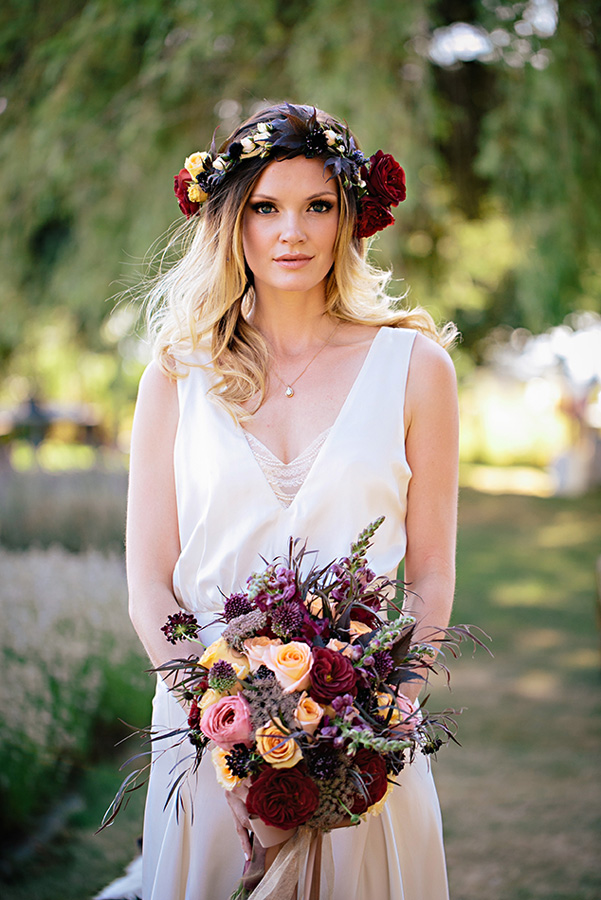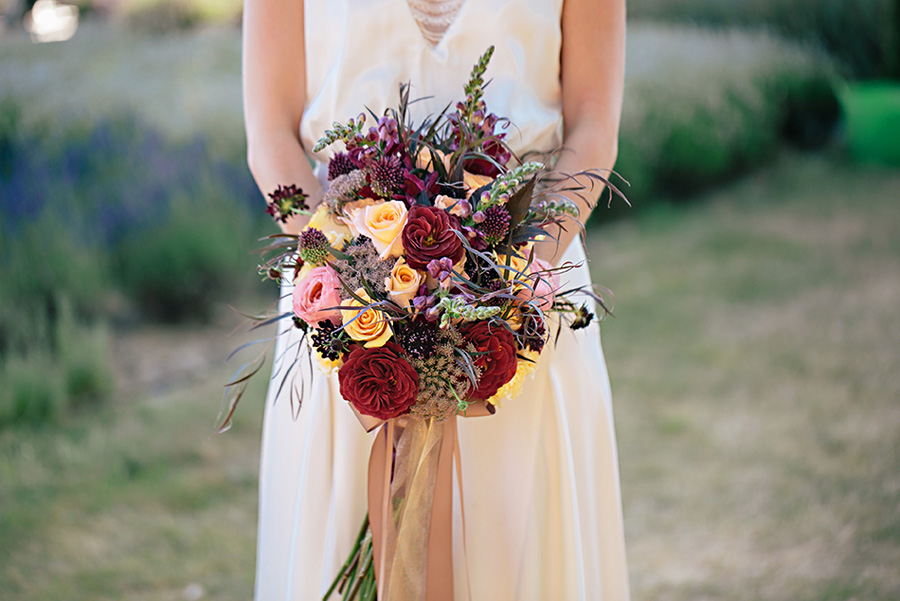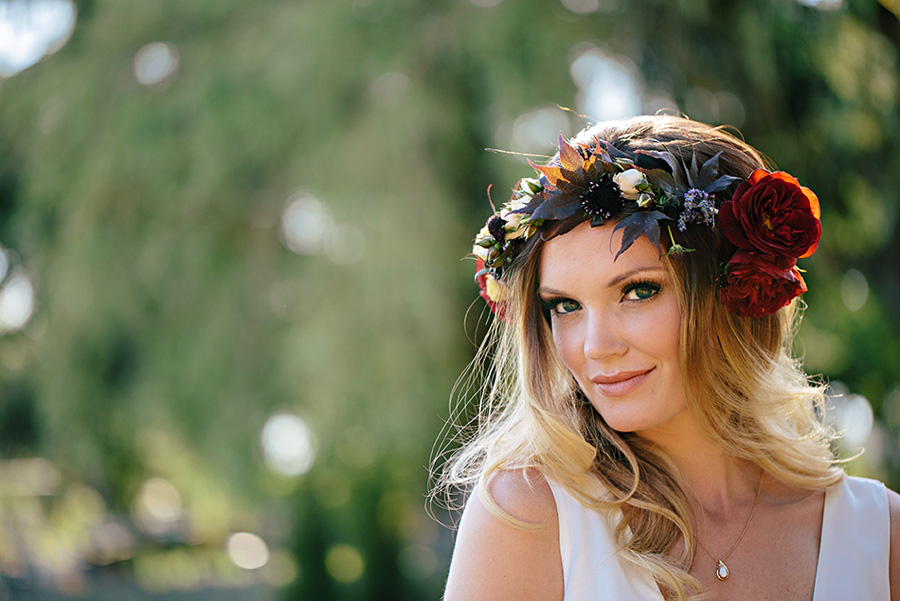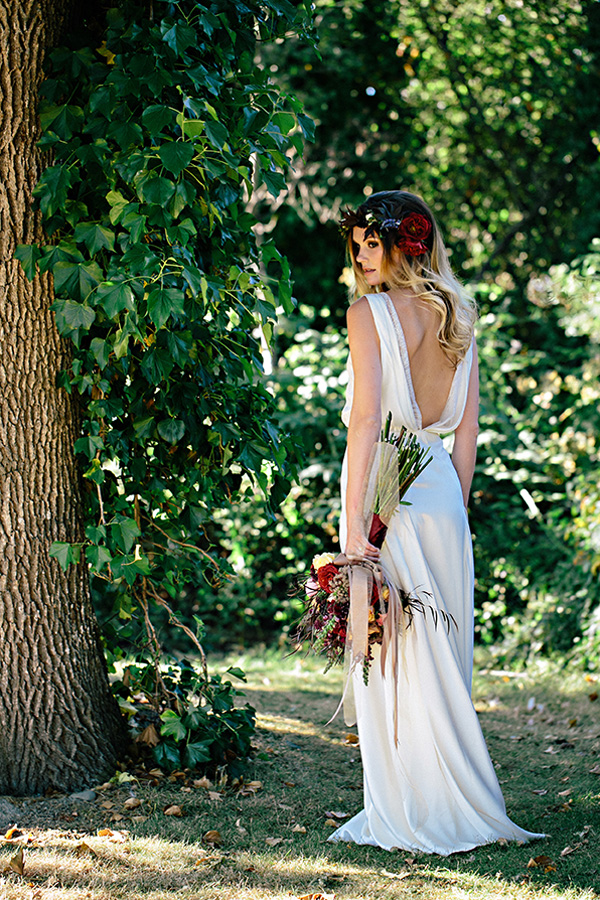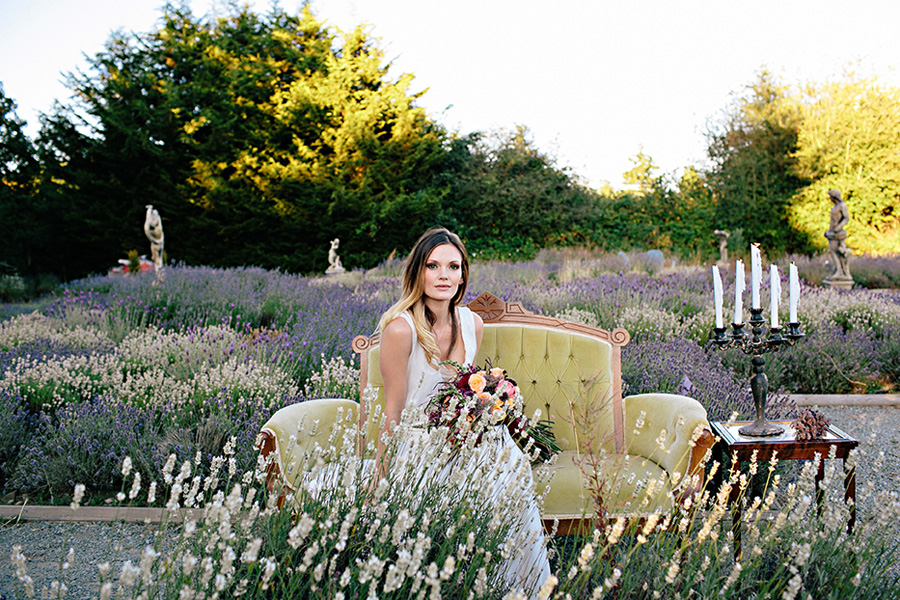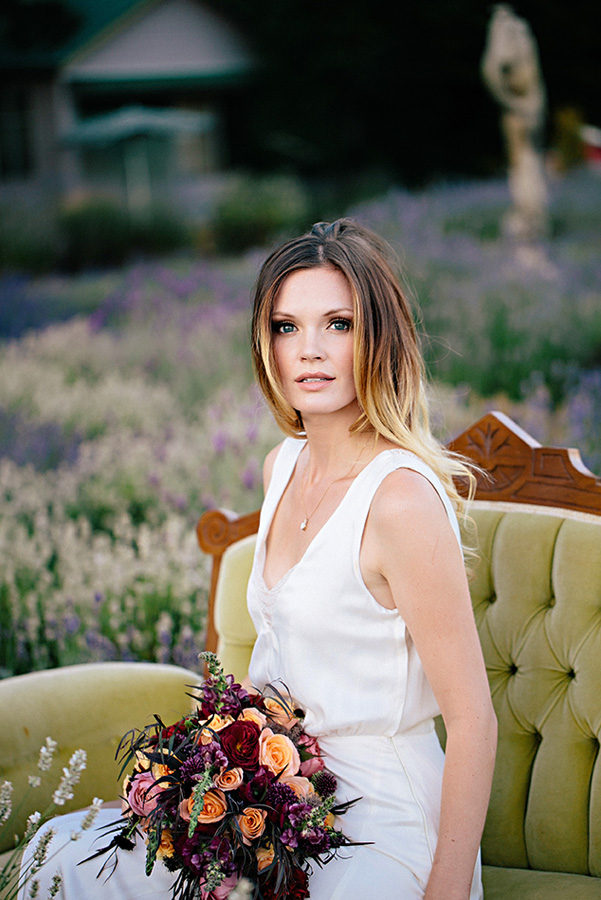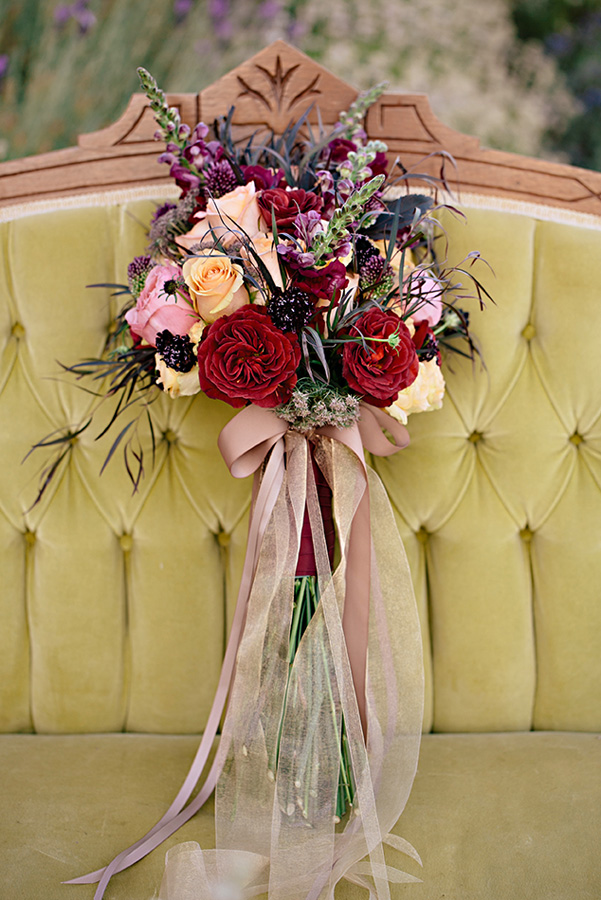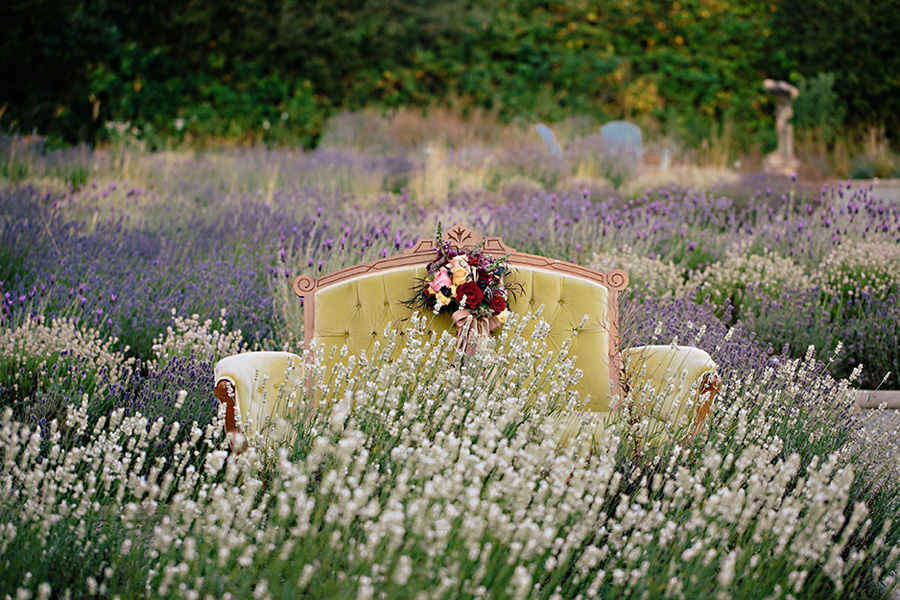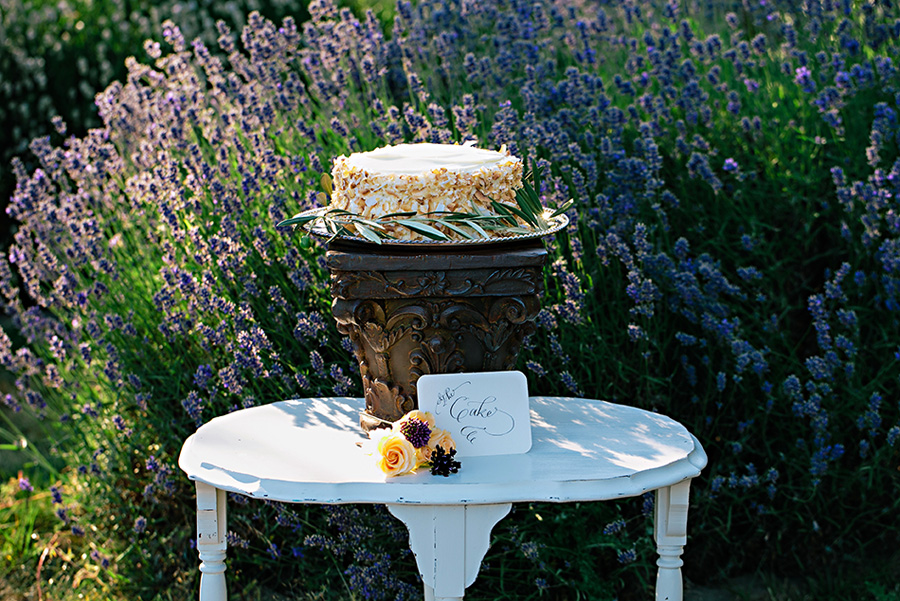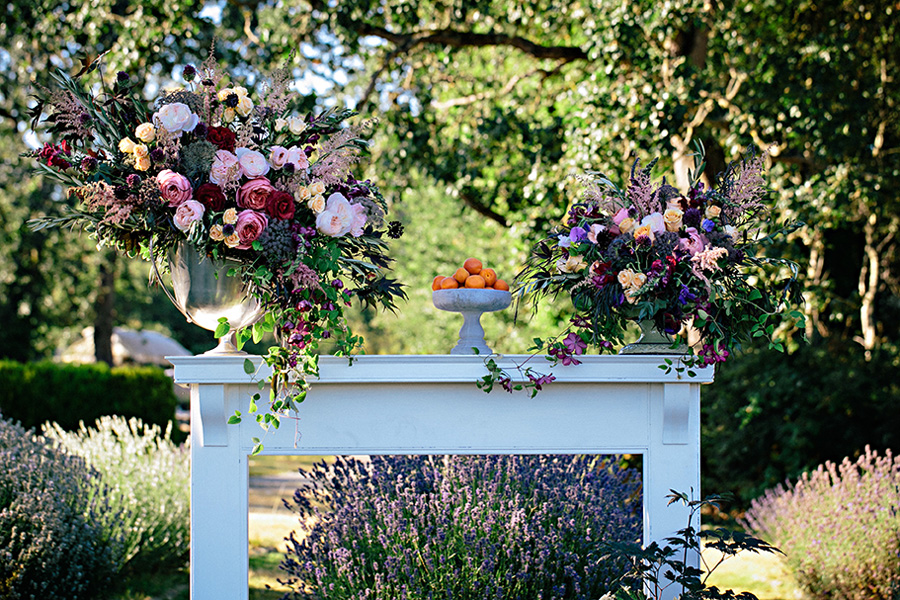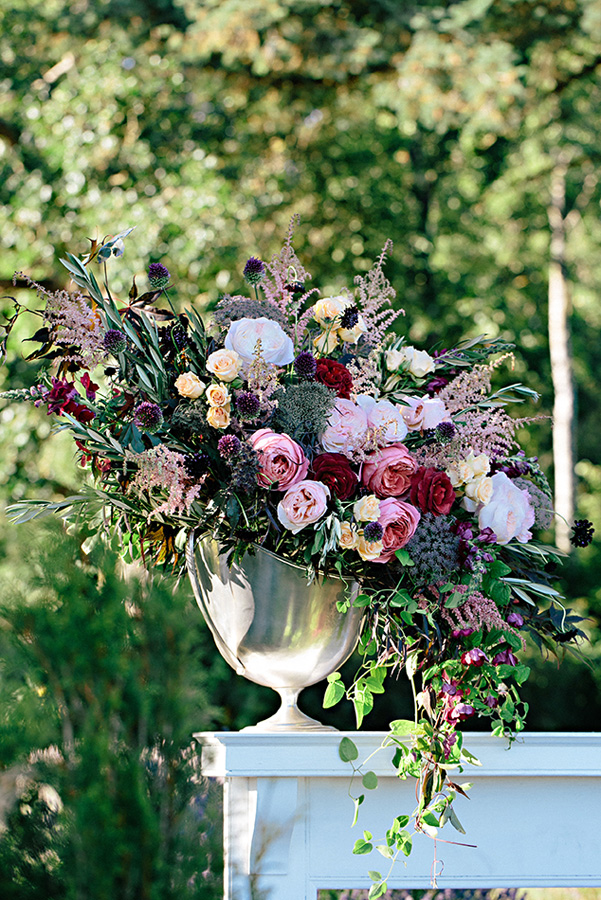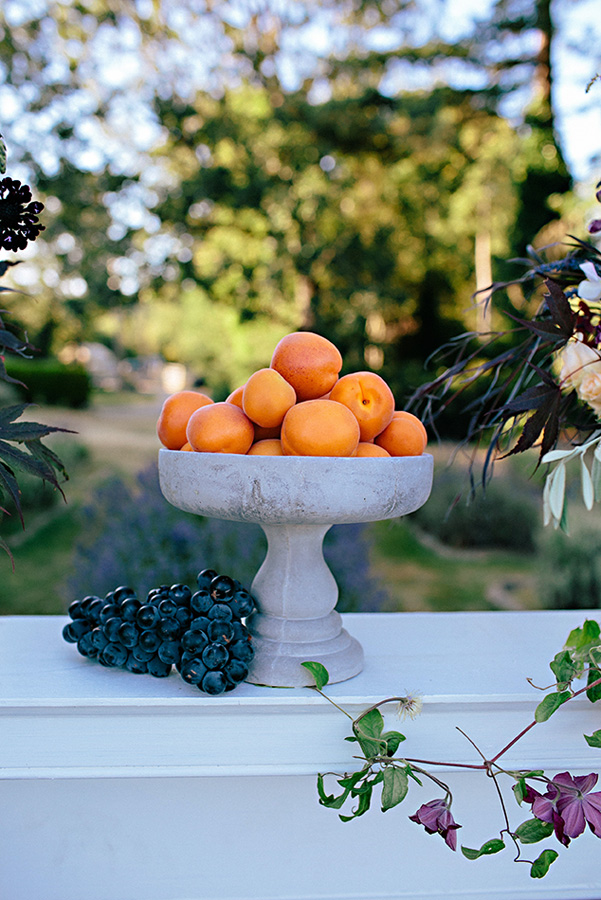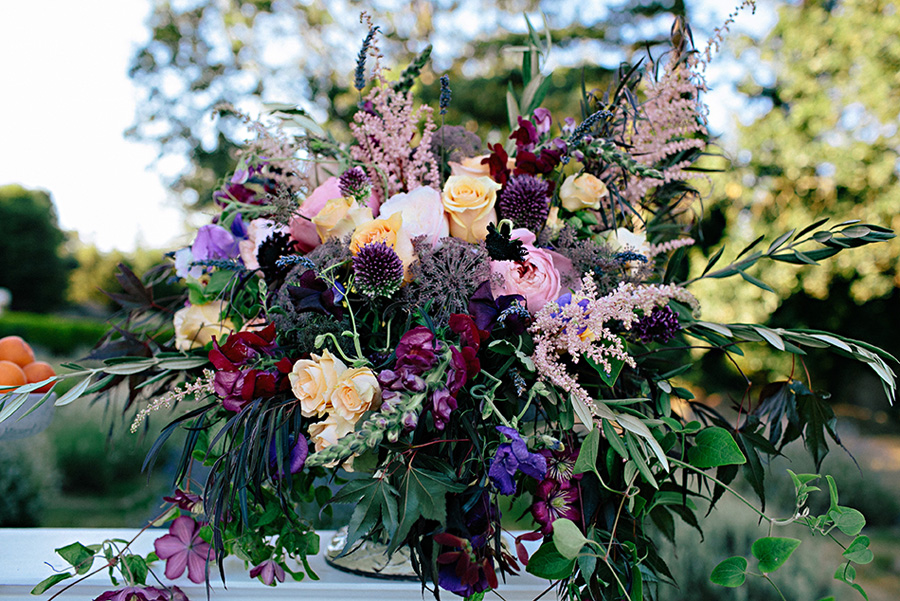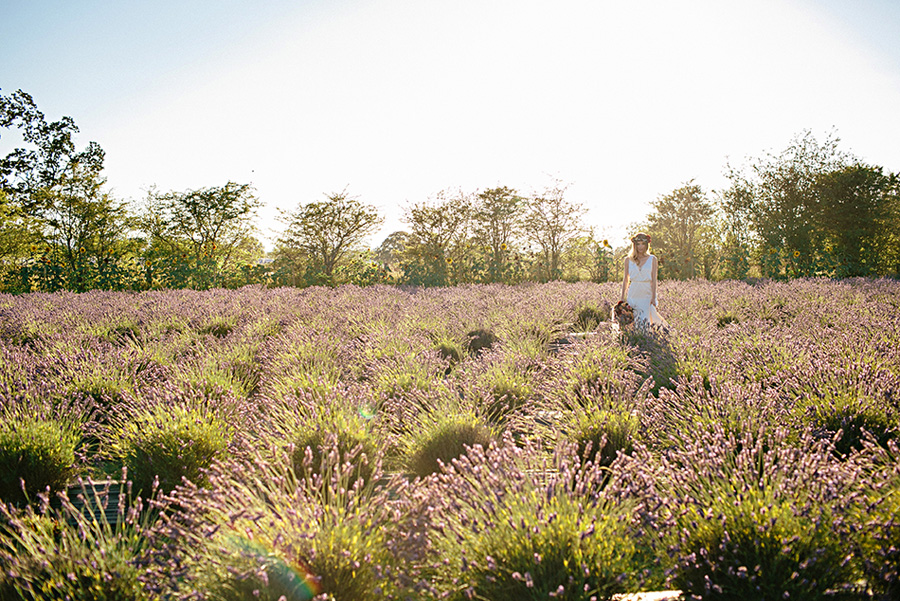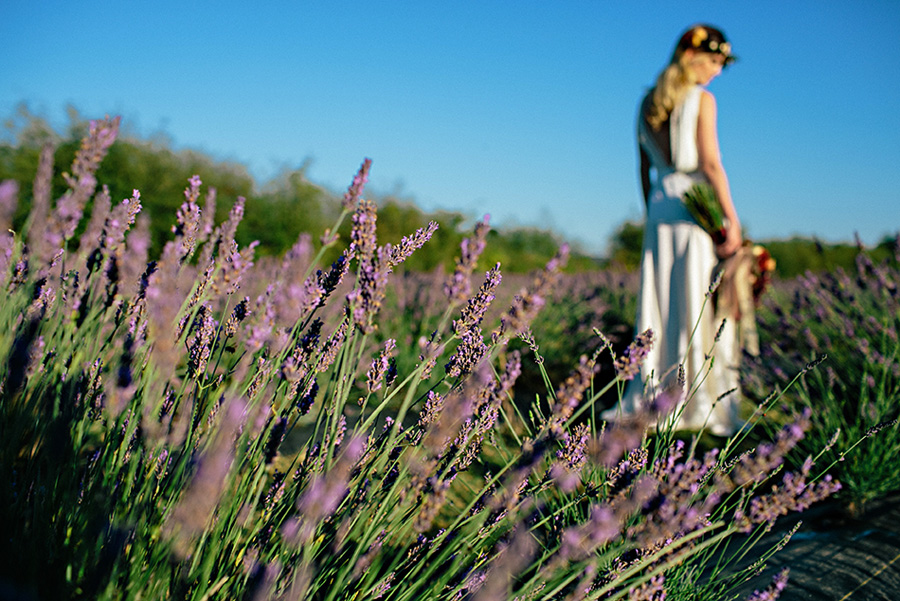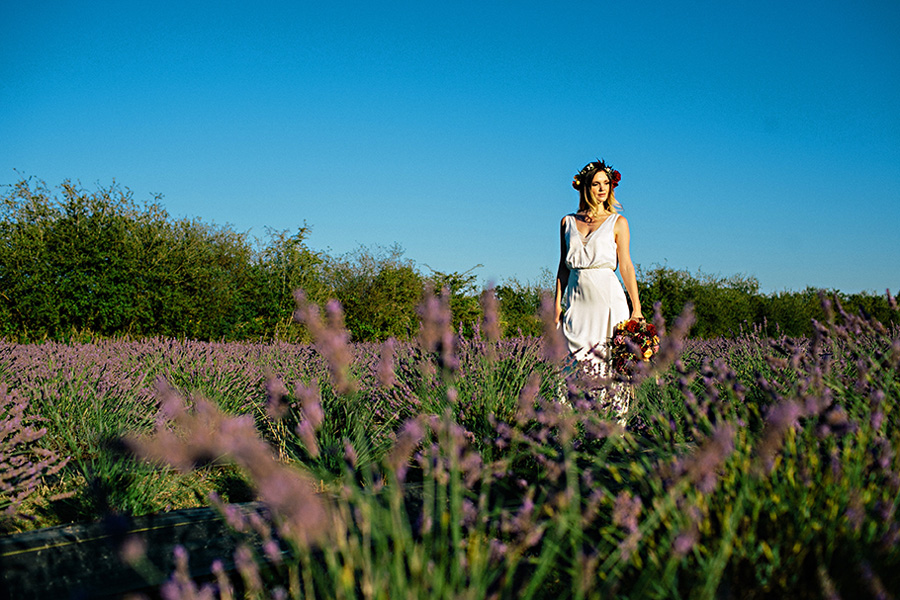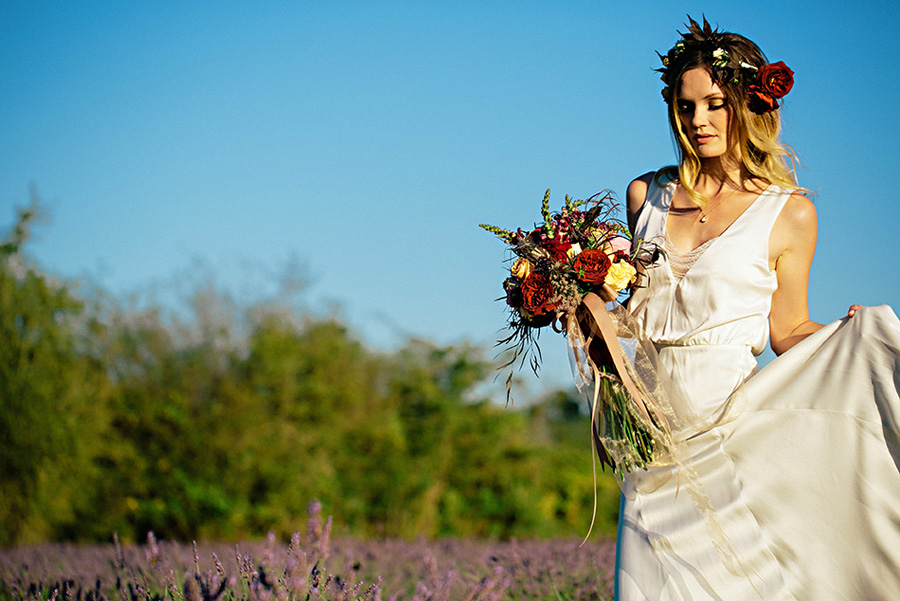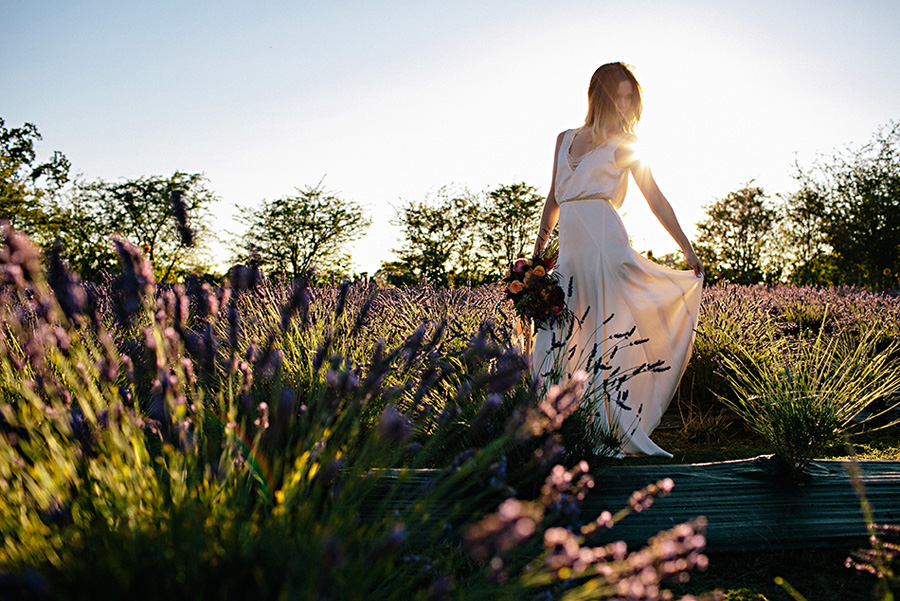 Photo Shoot Team:
Photographer: Jennifer Ballard Photography
Planning and Design: French Kiss Events
Location: Victoria Lavender Farm
Floral Design: Verbena Floral Design
Calligraphy and Paper Goods: Laura Lavender Calligraphy
Hair: Conscious Hair by Elena
Makeup: Melanie Baird Makeup Artistry
Wedding Dresses: Love Yu via The White Peony
Cake: Pure Vanilla Bakery
A special thank you to Jennifer Ballard Photography and Verbena Floral Design for working with us to share this amazing wedding inspiration photo shoot!
Are you a lavender wedding fanatic? Check out more inspiration from this lavender wedding bouquet and bridal fashion inspiration photo shoot!