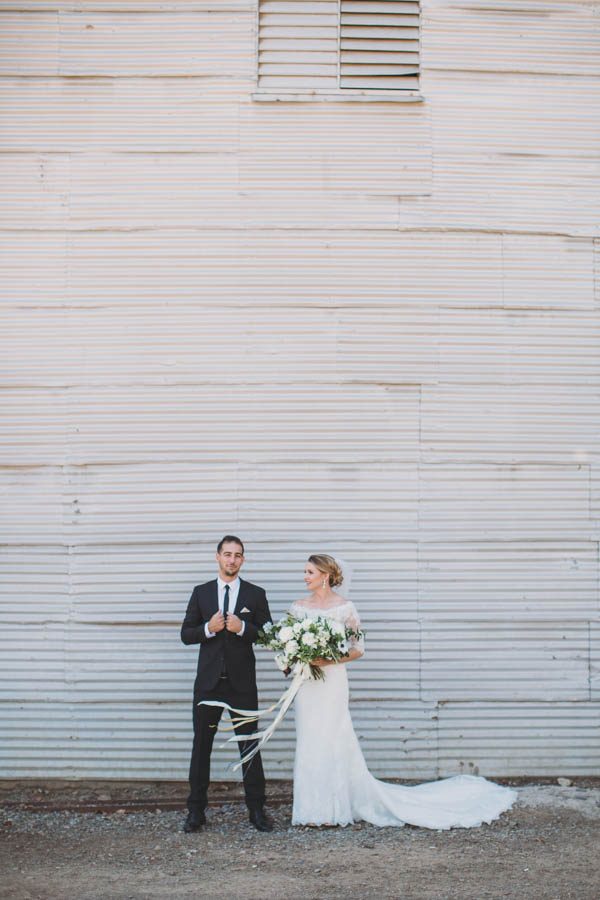 Holy cuteness! The simple and elegant color palette that Jacqui and Matt chose for their Guglielmo Winery wedding is something every bride and groom can appreciate. And even though it's hard to believe, this elegance was achieved primarily through lots and lots of DIY. Jacqui and Matt wanted to plan a wedding that was the perfect place to share their commitment and happiness with their guests. Their wedding turned out to be a fun and memorable celebration, and photographer Eric McFarland captured some incredibly sweet moments between the couple and their friends and families throughout their special day!
The Couple:
Jacqui and Matt
The Wedding:
Guglielmo Winery, Santa Clara, California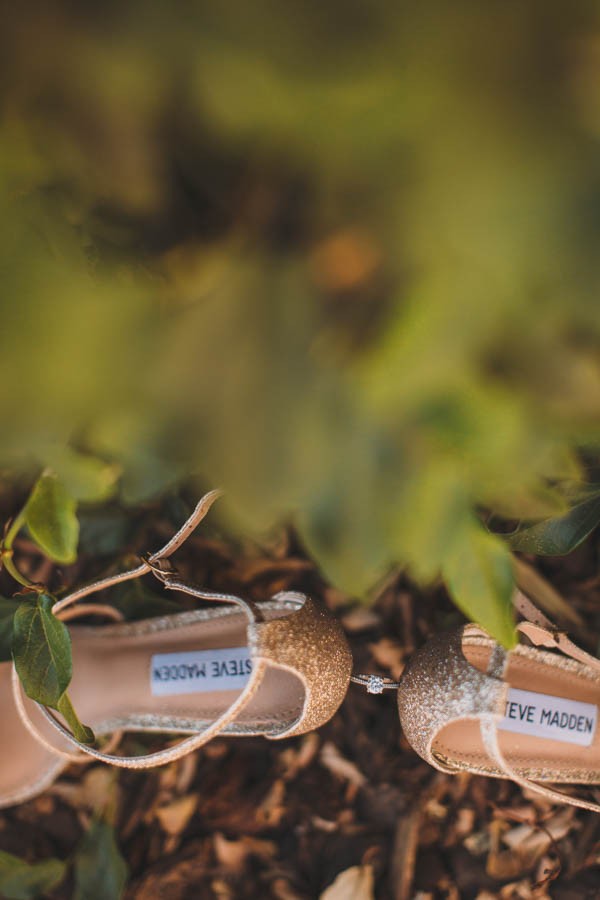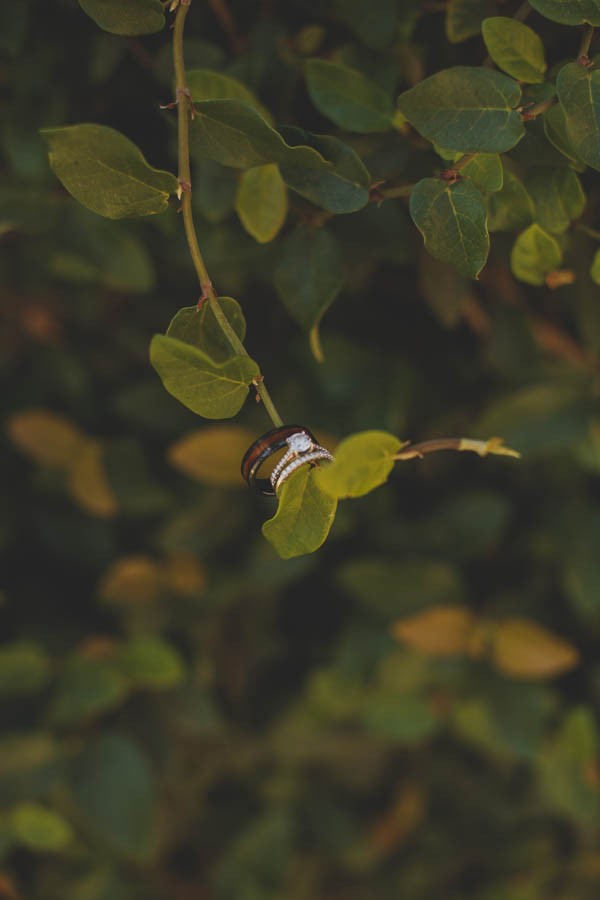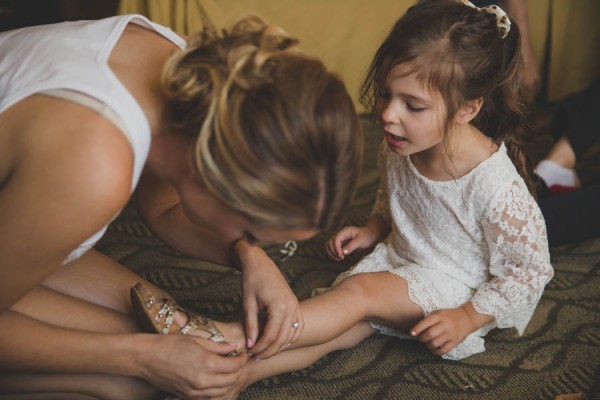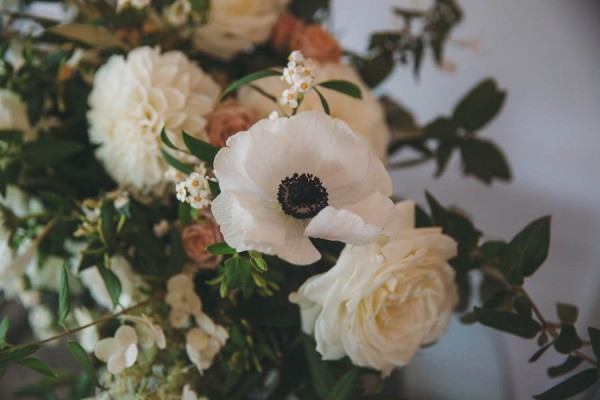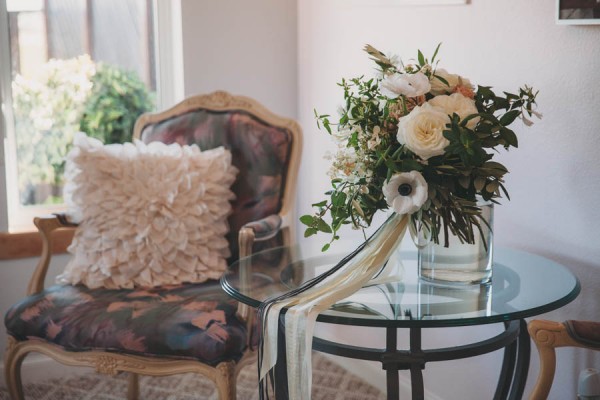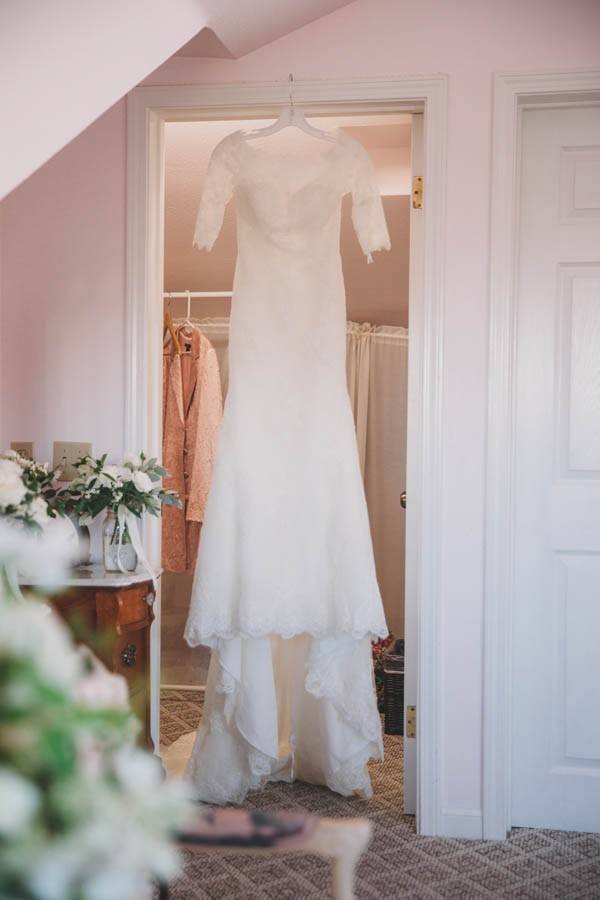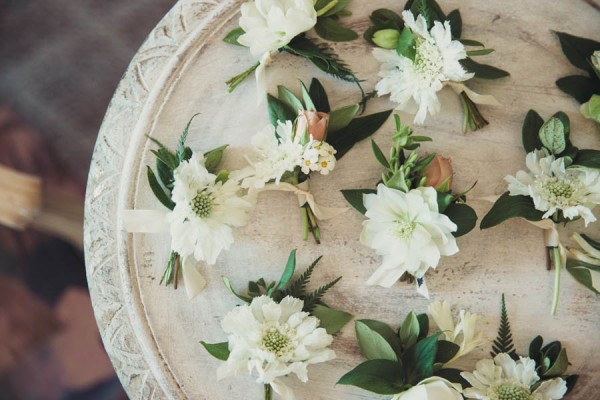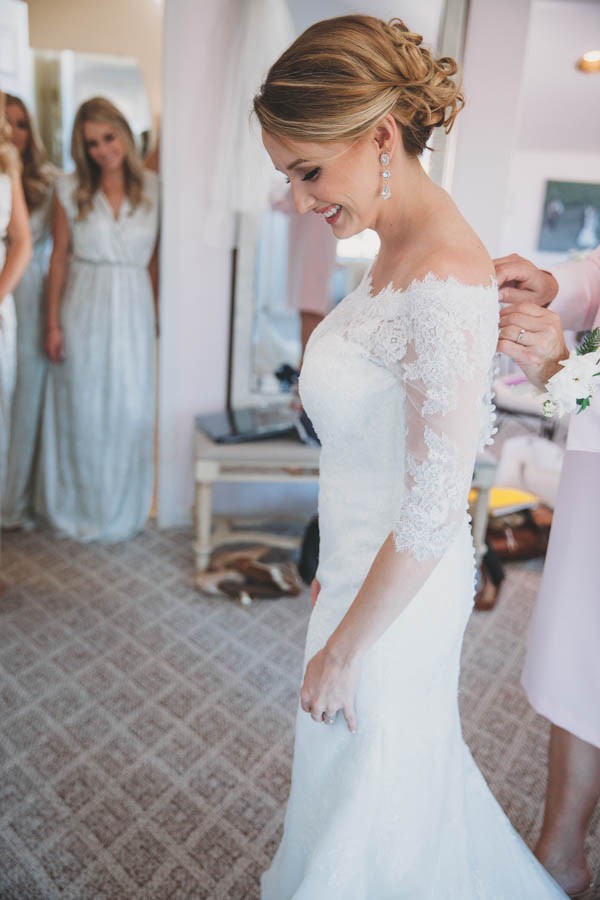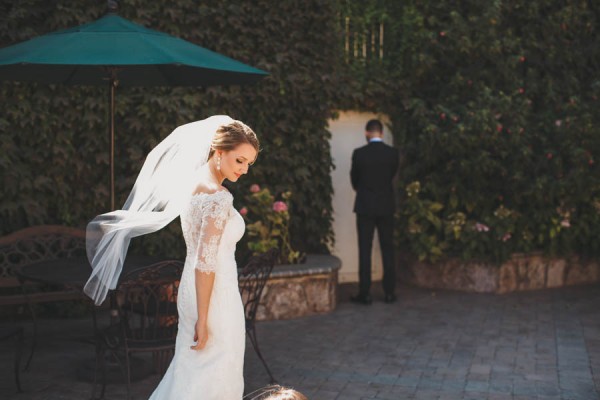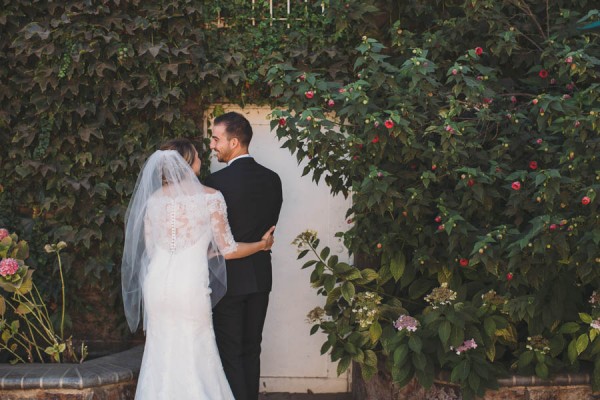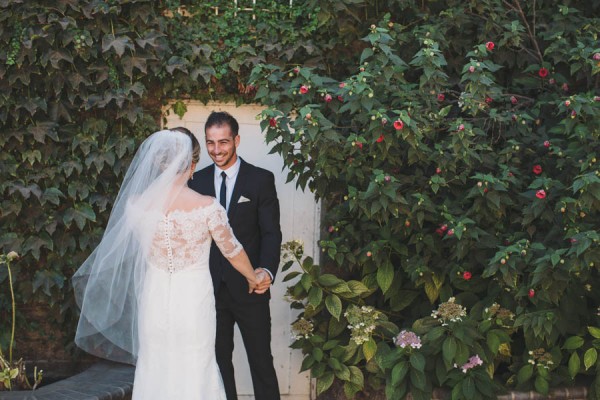 When planning a wedding, make a list of the top three things that matter the most to you and put the most effort into making those three things happen.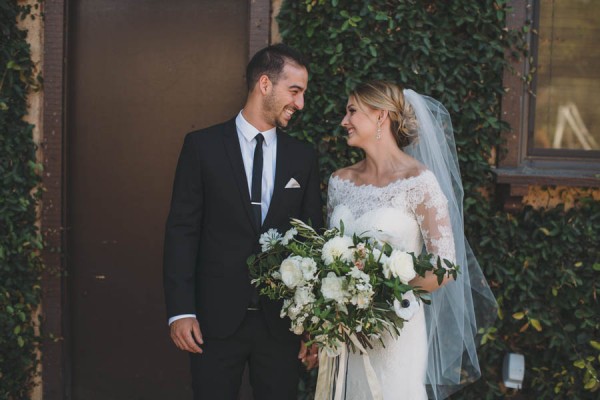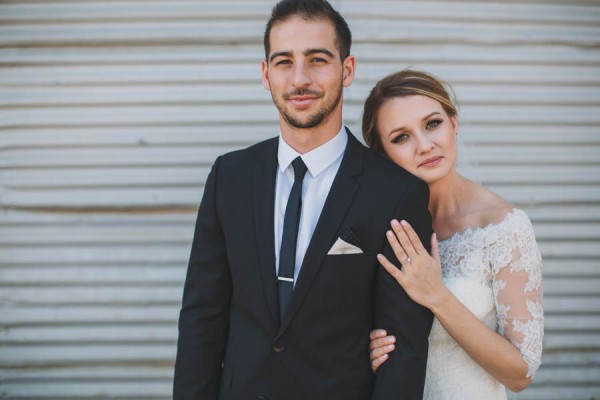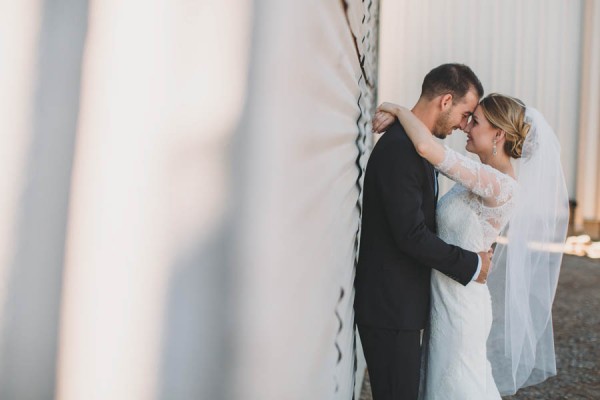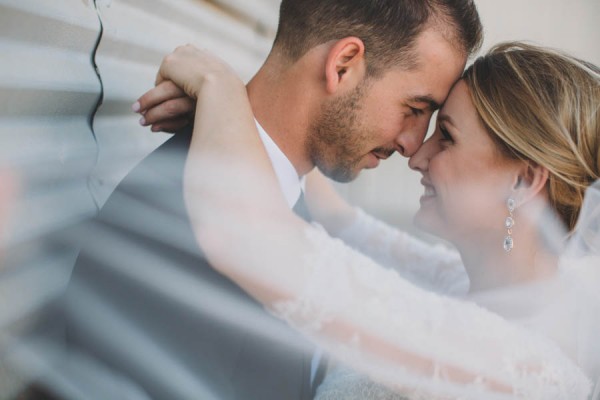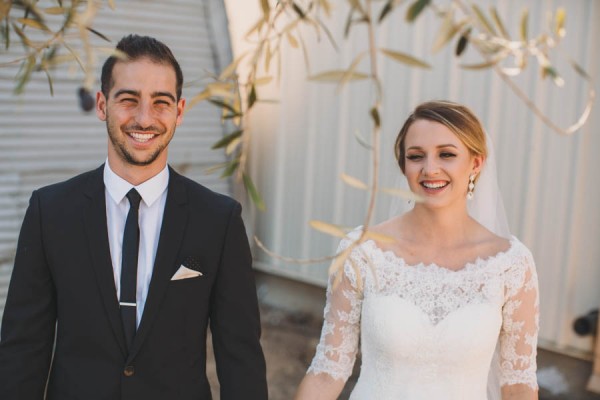 Our photographers were a husband-wife team, and they were awesome. My husband knew them from college, and we had a great experience working with them. They were easy going yet knew how to capture great moments and were very organized.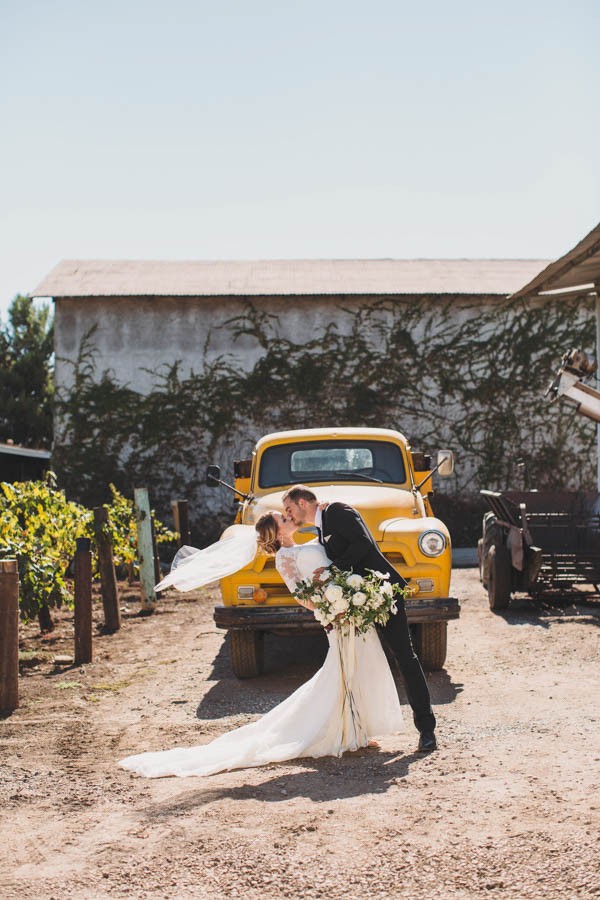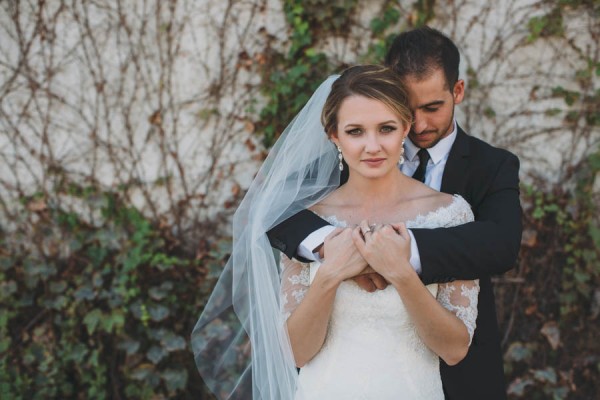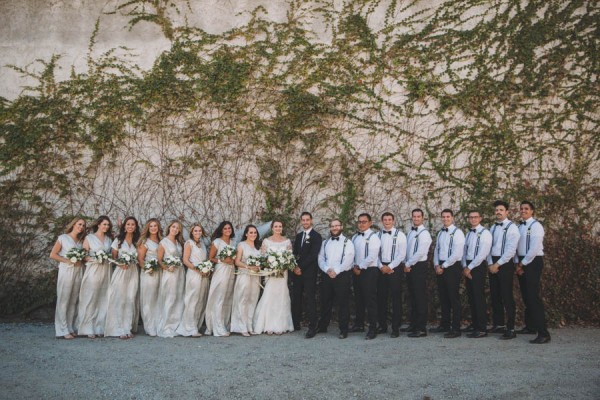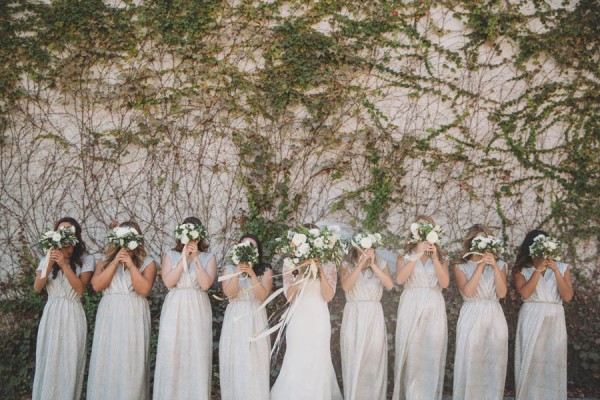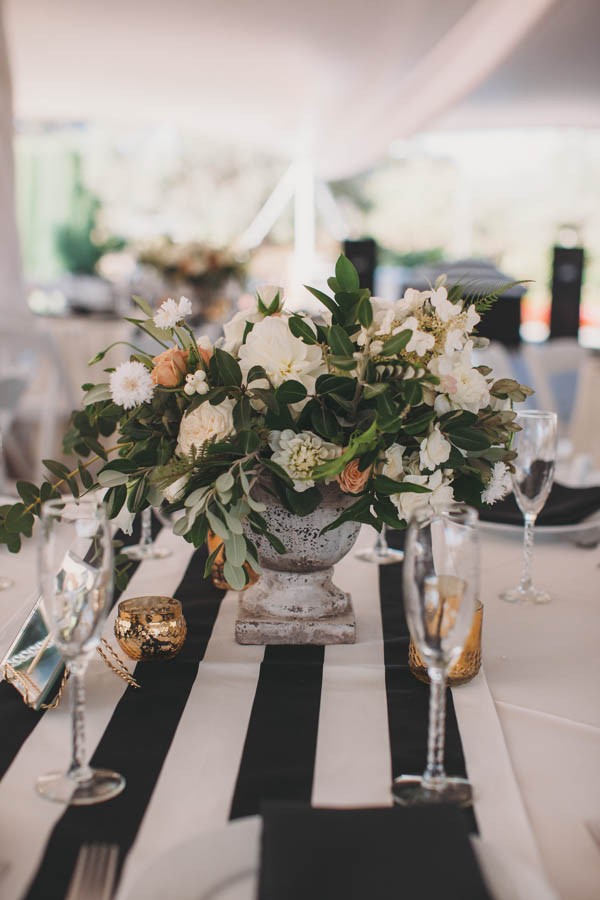 My grandma sewed all our black and white striped table runners from fabric from IKEA. The seating chart was placed on a cork board that was made a collection of wine corks (that ironically had a lot of wine corks from our venue) on a ornate frame from a friend. Our table numbers were re-used from another close friend's wedding and consisted of writing gold numbers onto mirrors.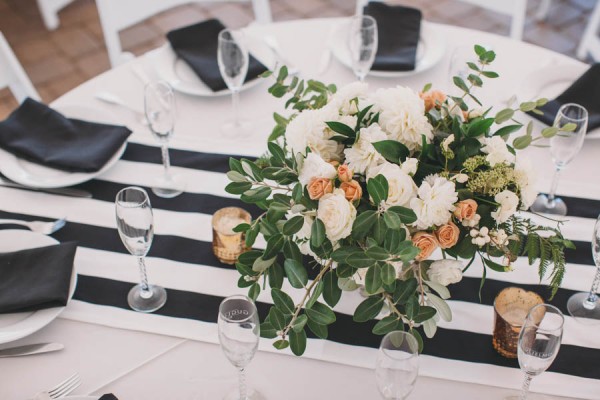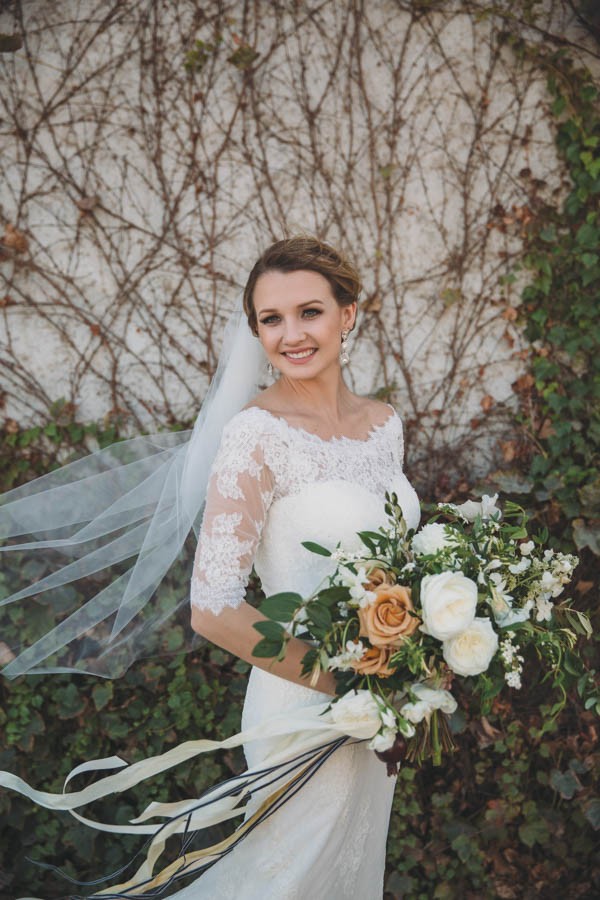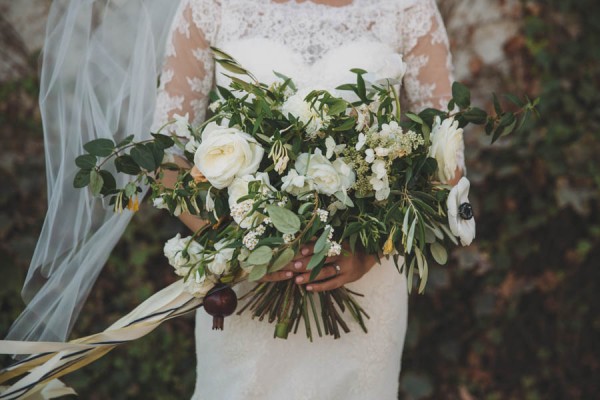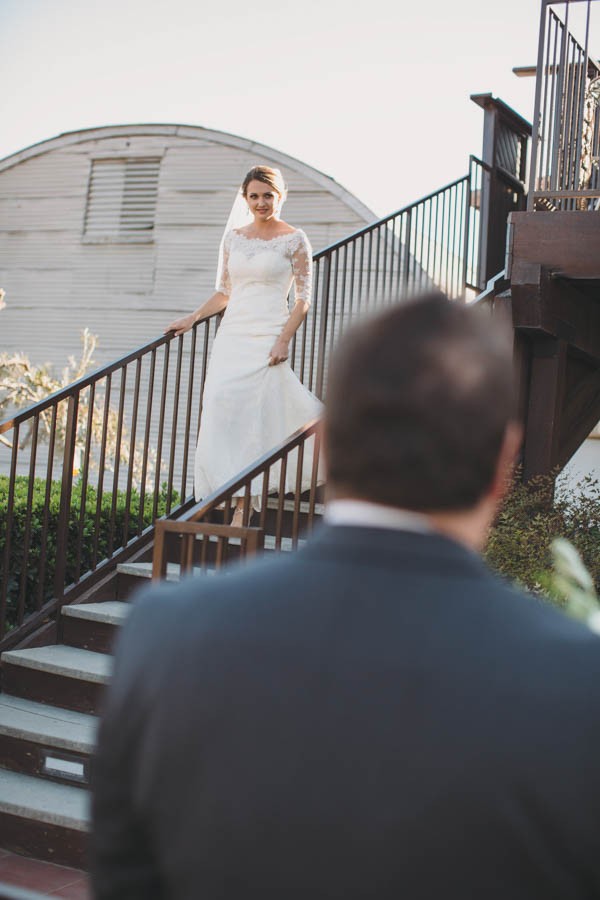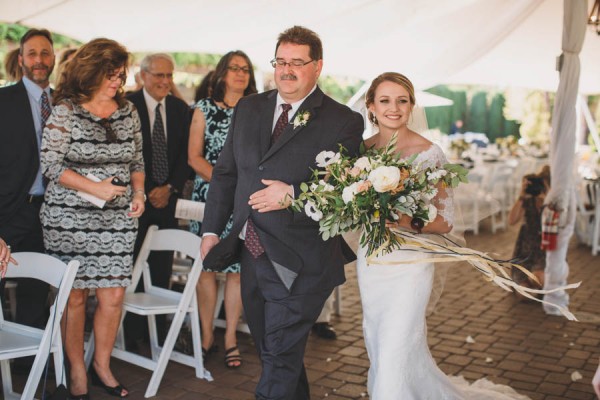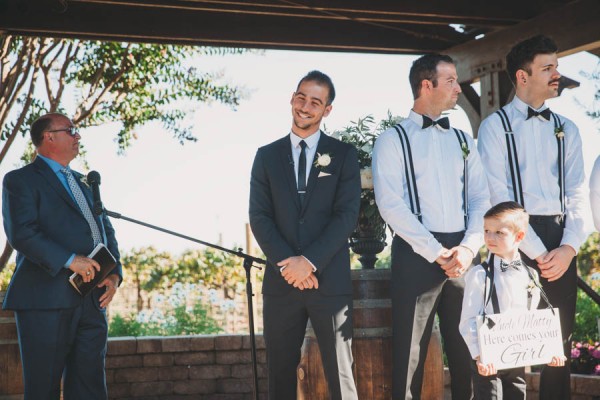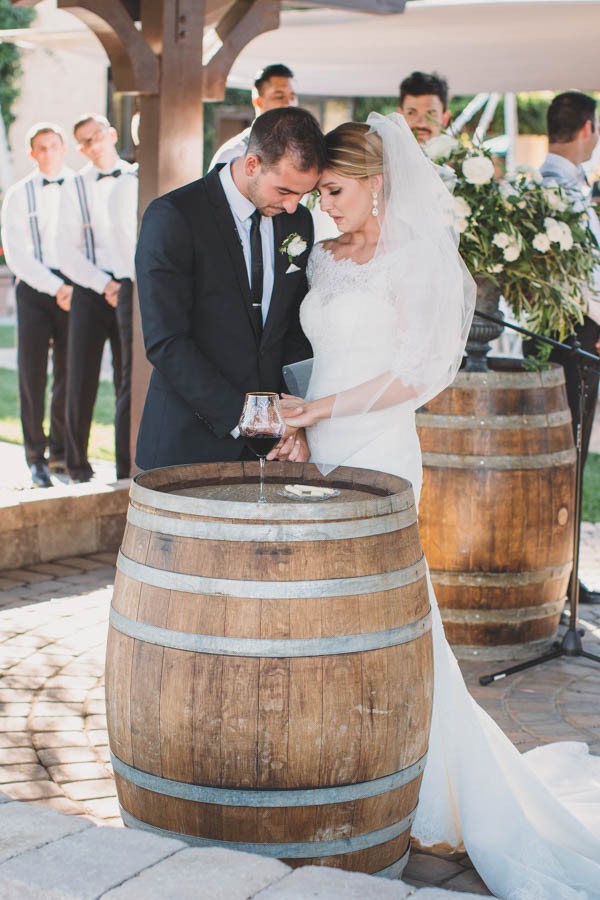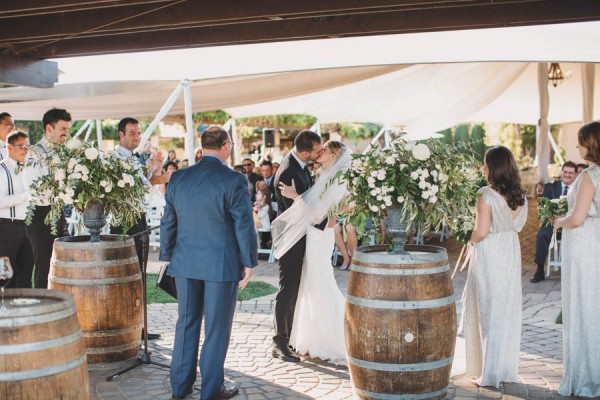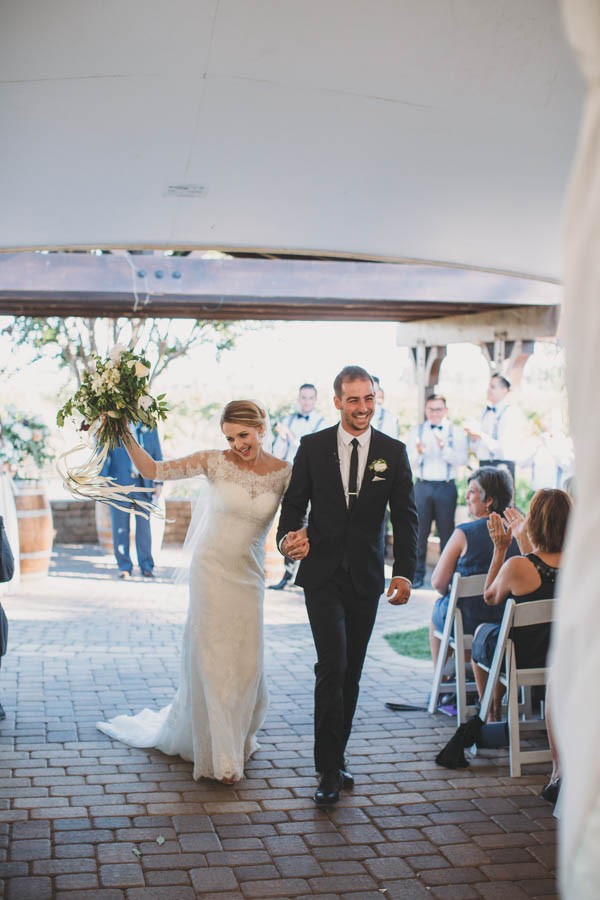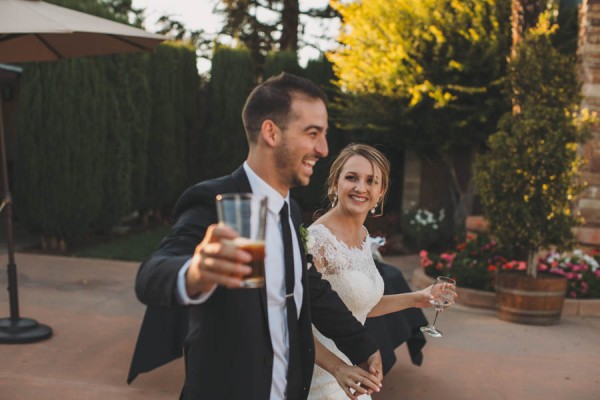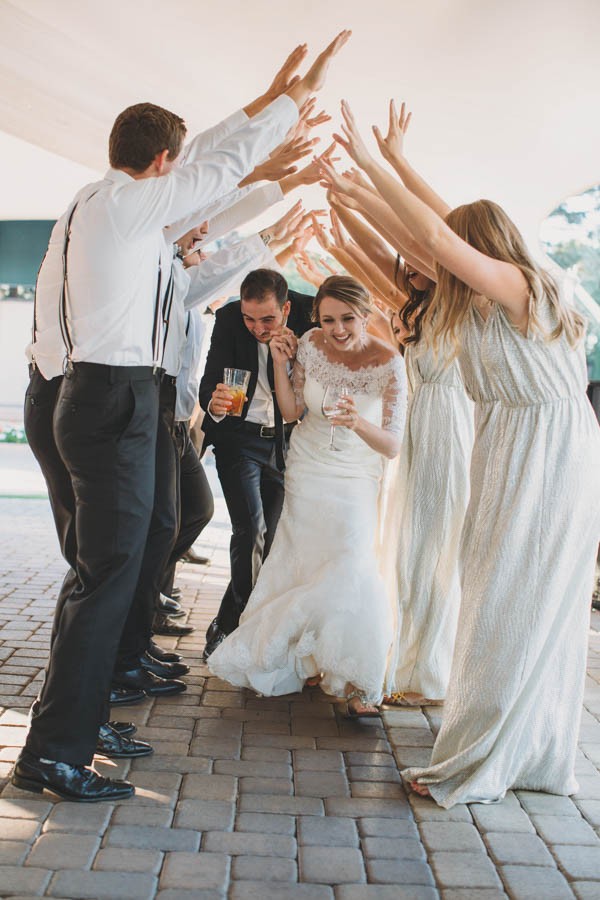 We wanted our wedding to be classy and timeless. Originally, I had the vision of our wedding to be Kate Spade meets Great Gatsby. I have always gravitated towards stripes and knew I wanted black and white stripes to be a key design element of our wedding. I decided on gold to be our accent color so our wedding would remain classy and not appear too over the top with a bright color accent.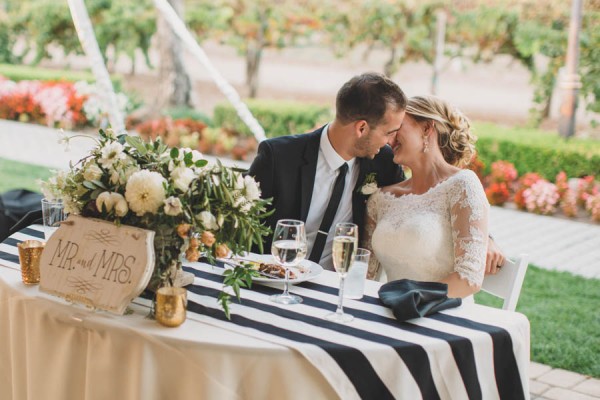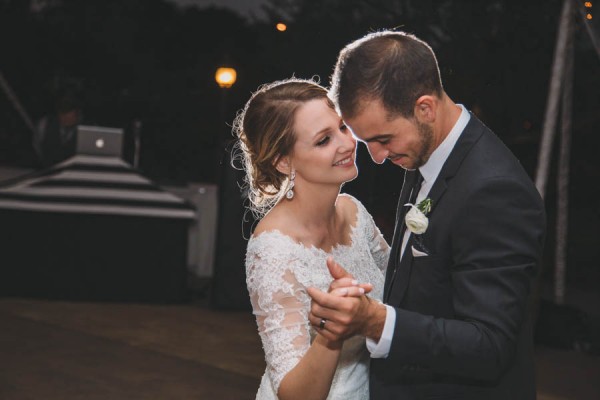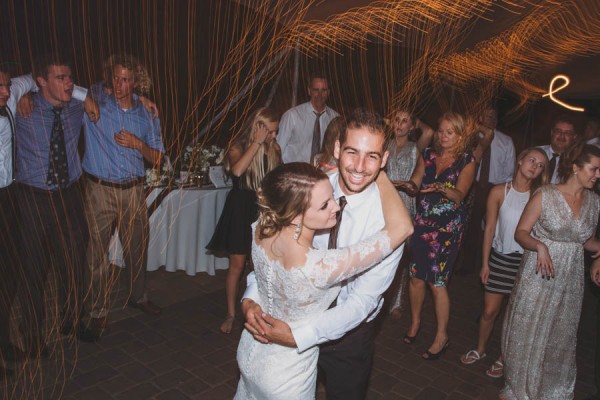 During the last song of the night, almost all our guests surrounded me and Matt on the dance floor singing and dancing their hearts out to "Don't Stop Believin'" by Journey. It was a magical moment.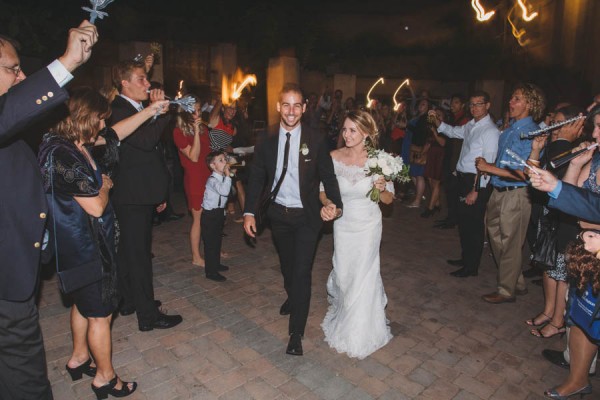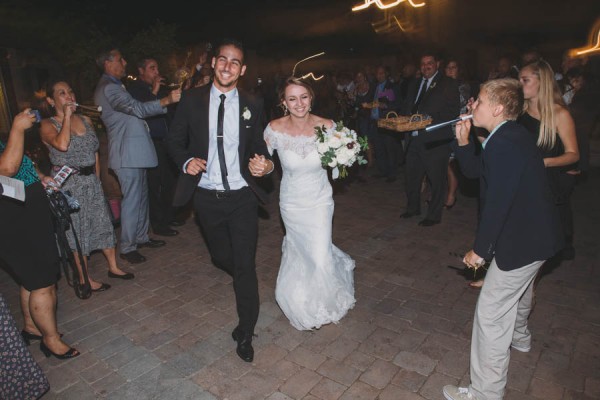 Congratulations to Jacqui and Matt on their Guglielmo Winery wedding, and thank you to Eric McFarland for sending us this wedding! For more vineyard wedding inspiration, check out this elegant Wine Country wedding at Lincourt Vineyards!