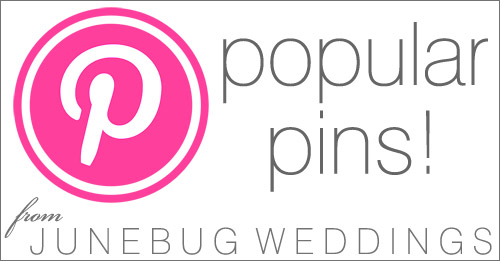 Hi Junebug readers! How about a little pretty to help wrap up the week? These photos from our site have been popular on Pinterest lately, and for good reason. So many lovely wedding decor ideas here!

A wedding inspiration board all about celebrating summer time, vintages bicycles and bright pops of color. What could be cuter? See the original post and all of the photo credits here.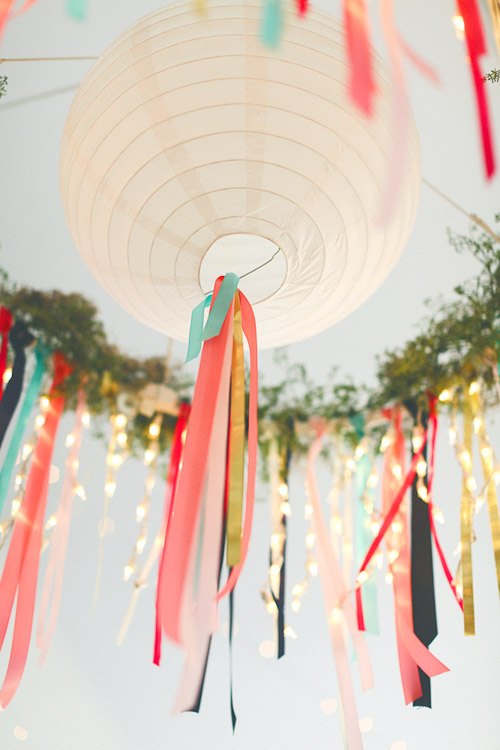 Readers are loving the playful addition of ribbons to while paper lanterns at this colorful Texas wedding photographed by Christina Carroll Photography.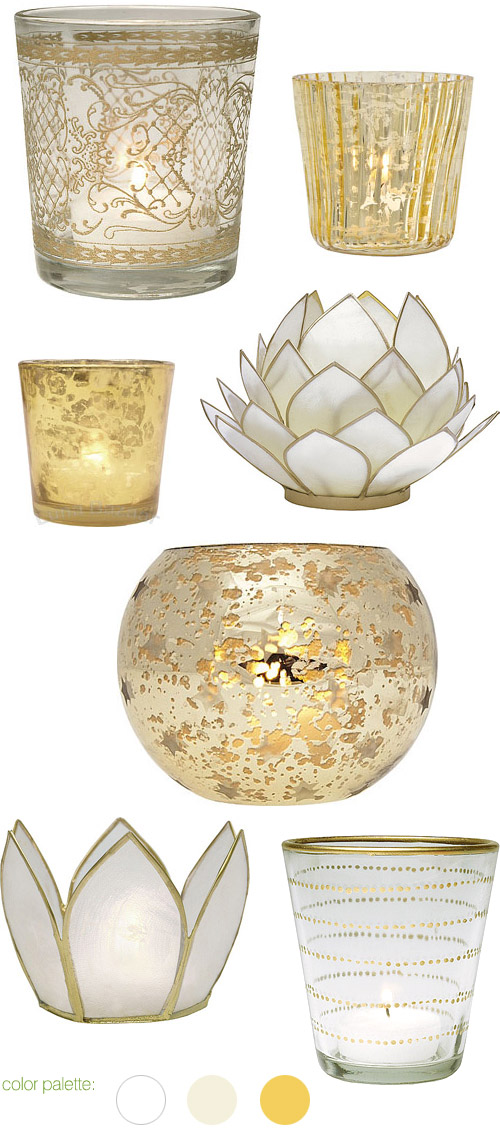 I love these white, cream and gold candle holders from LunaBazaar.com, for weddings, home or gifts!!
For your "Something Old" tie a framed photo from your parent's or grandparent's wedding day onto your bouquet! Photo by La Vie Photography from the Junebug Wedding Photo Gallery.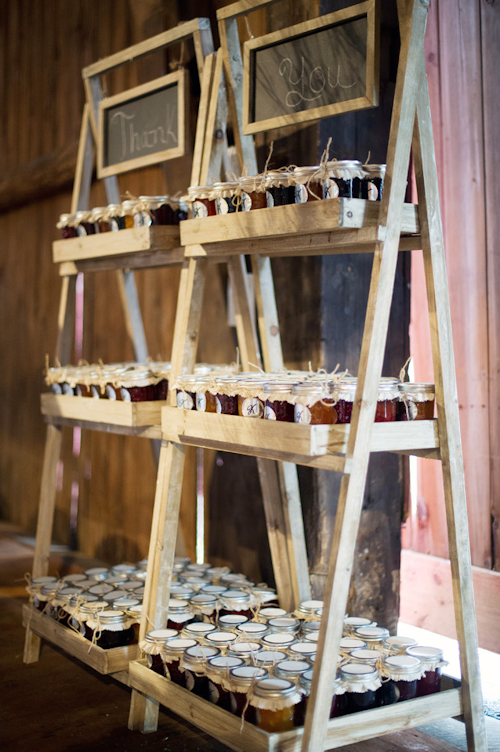 Such a sweet wedding favor display at this rustic Michigan wedding photographed by Kelly Sweet Photography
Come follow along with us on Pinterest for more!