Earlier today, we featured a gorgeous wedding in British Columbia. Not only was the landscape absolutely striking, but bride and groom Kim and Travis struck us too. Their day was intimate and the details throughout the wedding were focused on their relationship. The couple created much of the decor for their reception together, and Nordica Photography brilliantly captured the bond Kim and Travis share. Because we just couldn't get enough of the couple, we asked to hear about their love story. Spoiler alert: there's a Christmas proposal! Here's how Kim tells it.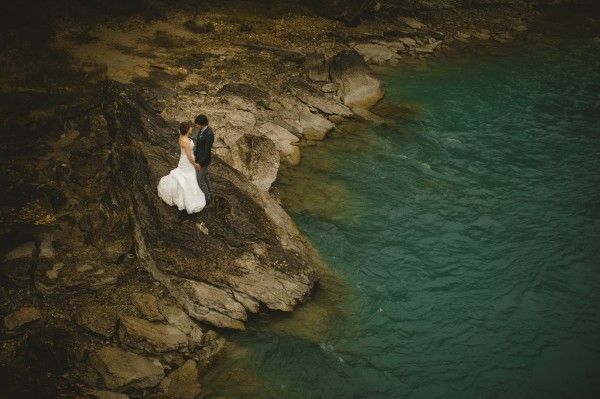 How They Met:
Kim: Love at first sight at the only dance club in town. (Shotgun Willy's, Cranbrook BC)
The Moment They Knew:
Kim: For me it was love at first sight. When I saw Travis at the bar, I turned to my friend and said 'that's exactly the kind of man I want to marry.' For Travis, it took a whole week – he took his time. We were inseparable from the first night we met.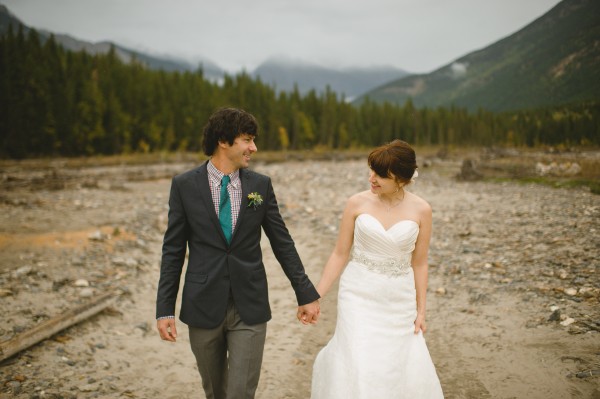 The Proposal:
Kim: We had our own mini Christmas, just the two of us, before we left to spend Christmas with my family. Travis had wrapped the ring and hid it in the very bottom of my stocking. As I unwrapped it, he went down on one knee and proposed. Woohoo!
I Always Think of My Partner When:
Kim: Honestly, he's always on my mind. Couldn't think of a better person to think about or spend the day with.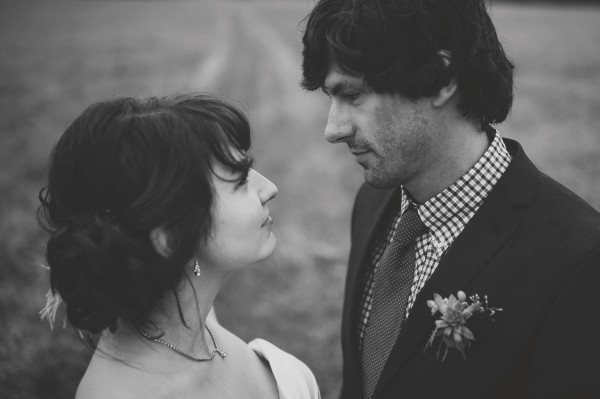 That look they are sharing has got us melting faster than a s'more over a campfire. When it's meant to be, it's meant to be. In case you missed it, here is Kim and Travis' quirky British Columbia mountain wedding.