As we start to cozy into cooler fall weather, we're looking back at Brenna and Andrew's rustic mountain wedding for inspiration. We love their style so much, we had to know more about what brought them together before making their way to Junebug. We love a relationship with a little bit of healthy competition, and this couple has the cutest story behind their first date. After being together for many years, Andrew planned to surprise Brenna with a New York proposal. His plans were almost foiled by high heels and a taxi cab, but in the end, this perfect pair were meant to be.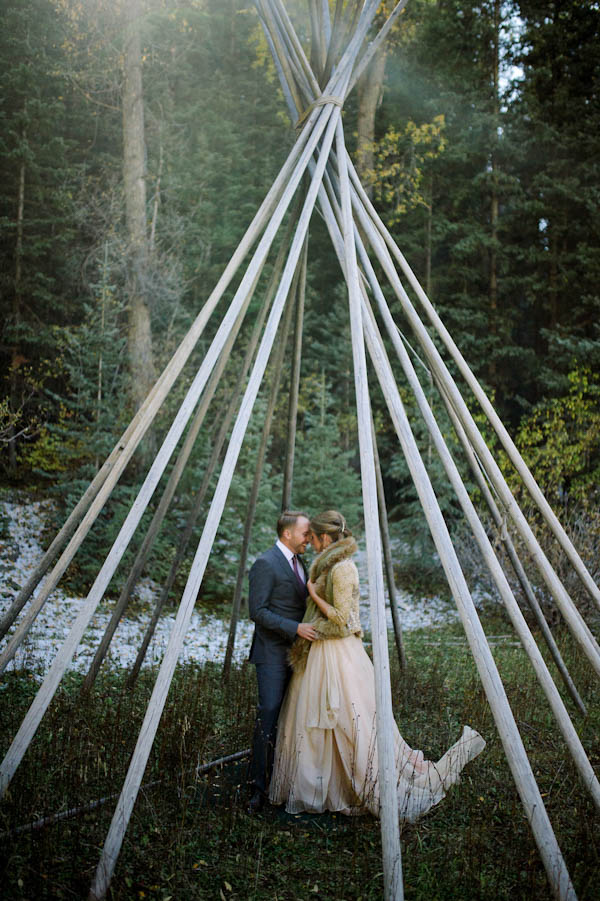 How They Met:
Brenna: We went to Vassar together, but met our freshman year when we ran against each other in a student council election. Andrew won (by three votes), but we went on our first date right after.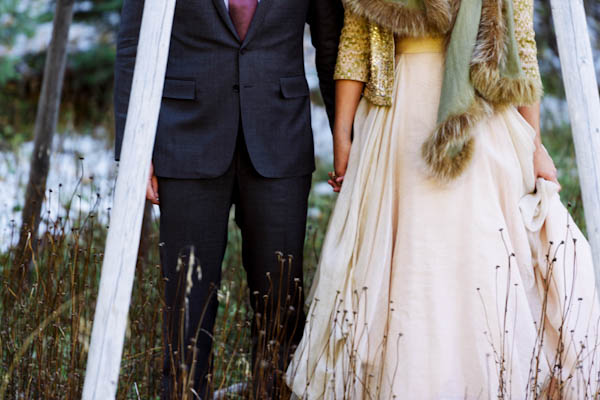 The Moment They Knew:
Brenna: Honestly, we've loved each other a long time, almost 10 years, but looking back, there's a photo our very dear friend Jeremy took of the two of us when we were both 18. We are both lying outside on the quad in the sunshine laughing together and while we didn't in that moment realize the significance, that photo captured something very special. When I look at it, I know it was the first days of us being in love, not even realizing it, but just basking in being together and so happy.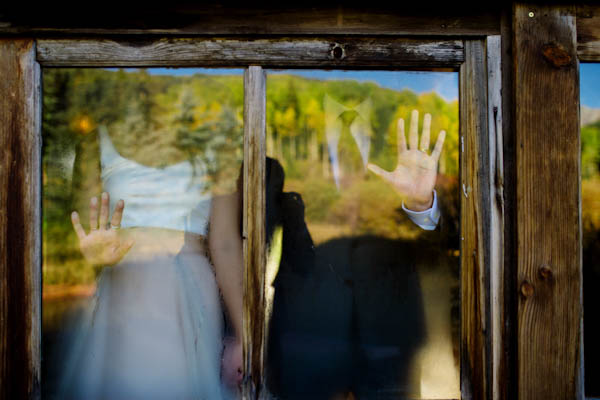 The Proposal:
Brenna: We live in New York and had spent the morning wandering around the city. For some reason, Andrew kept trying to get me to take a helicopter tour but I was in heels and not remotely interested. We were down in Battery Park, overlooking the harbor, and I had no idea what was happening and kept trying to get in a cab. Andrew kept trying to drag me to more and more picturesque locations. When he finally pulled out a ring on the top of this staircase over looking the Statue of Liberty and the beautiful harbor, I started to panic. But he just laughed and kept going. I finally pulled myself together enough to say yes, only to find some tourist woman had filmed the whole thing from below. She sent it to us after.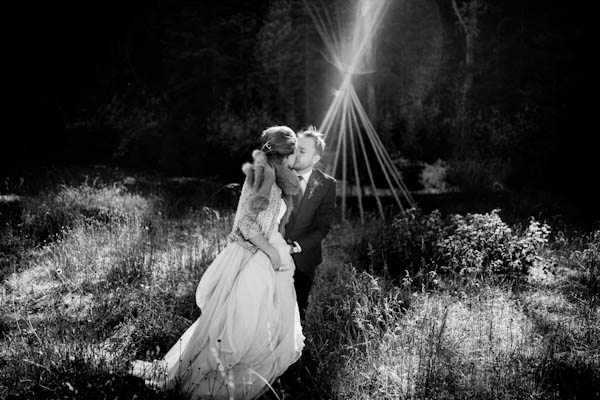 I Always Think of My Partner When:
Brenna: Oh gosh, all the time. We've been together so long and shared so much. But honestly I also think of him when it's dinner time because he's the best cook on the planet and I would starve to death without him.
Thank you so much to Brenna and Andrew for sharing your story with us, and to Chowen Photography for capturing their special day. For another sweet love story, check out Veronique and Glen's Christmas proposal.