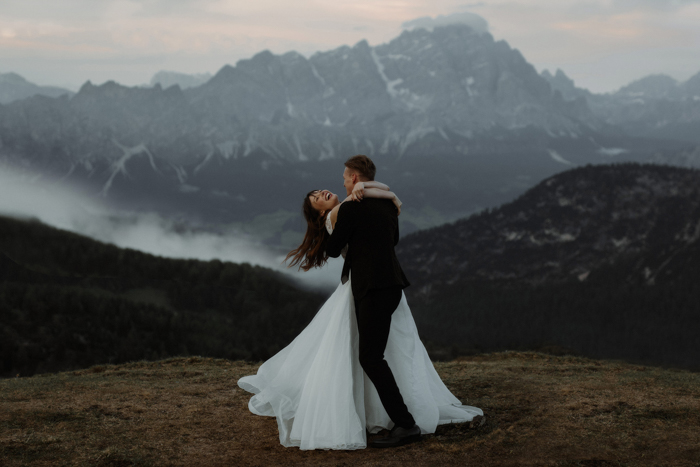 Well, we're crying. And smiling giddy smiles. And feeling all the feels. Alexandra and Leif's emotional Italian elopement is everything our music and mountain-loving hearts needed. The couple decided to elope in their favorite places in the world: Florence for their getting ready location and the Dolomites for a sentimental ceremony. Photographers The Ferros adventured with the couple all day, artistically capturing every tear and sweet moment of laughter. If you're into vintage fashion and unexpected surprises, you will surely be inspired by every little thing about Alexandra and Leif's special day.
The Couple:
Alexandra & Leif
The Wedding:
Florence and Dolomites, Italy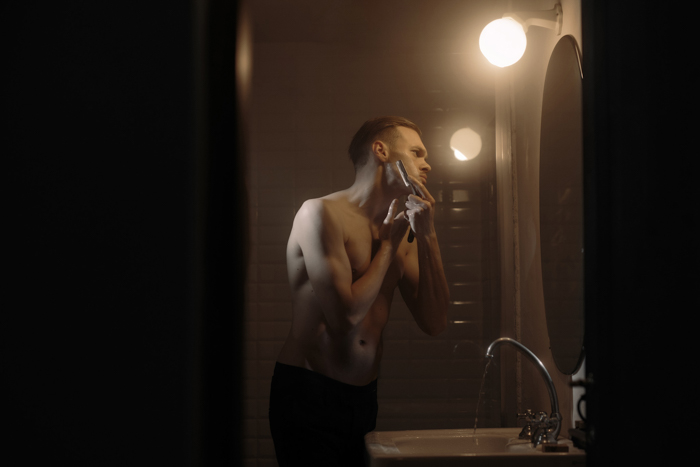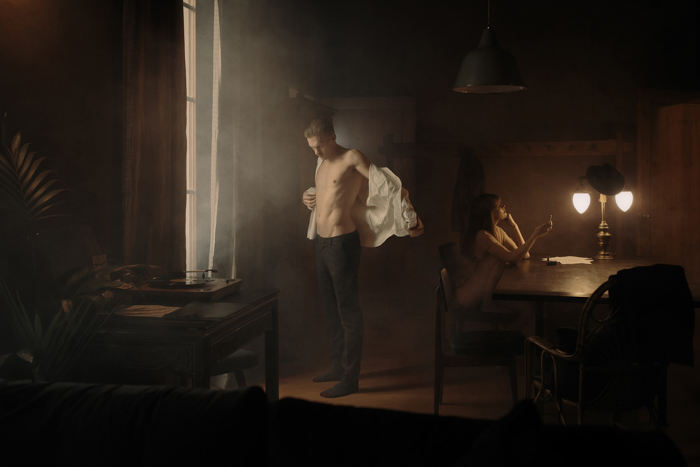 We had a small getting ready session in Florence, one of our favorite city in the world (where we also had a private jam session the night before).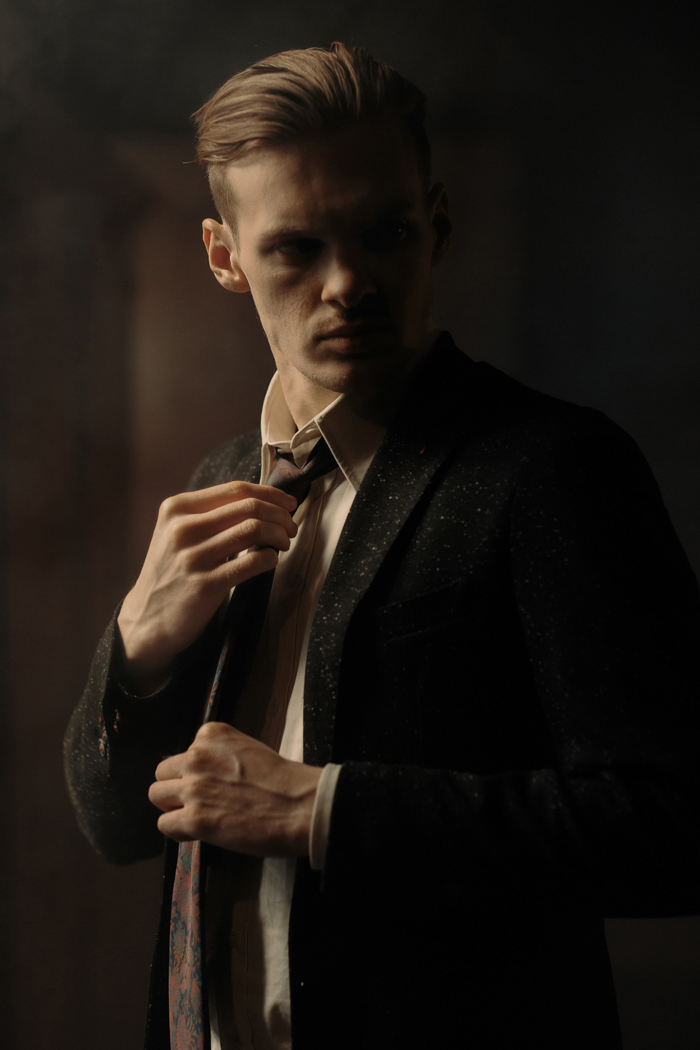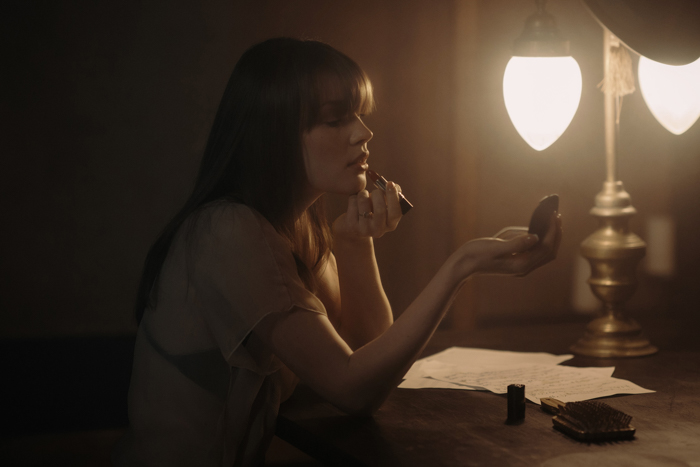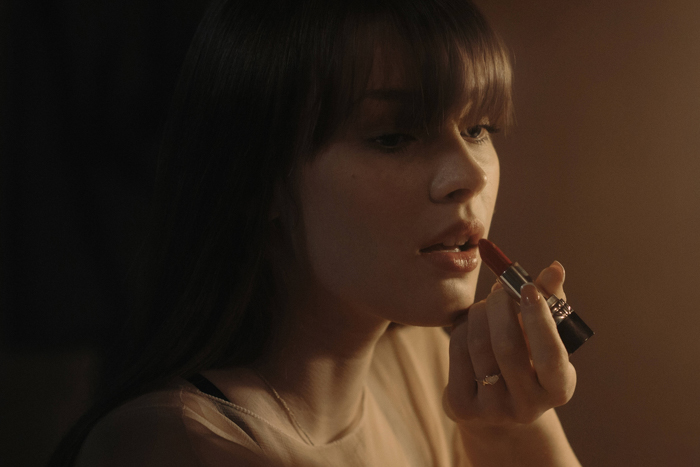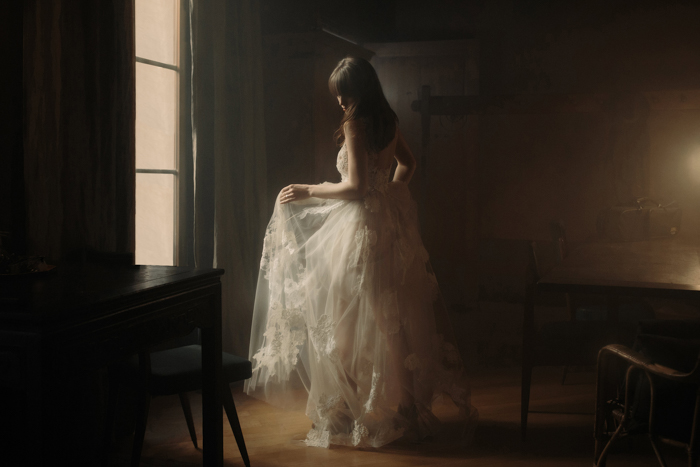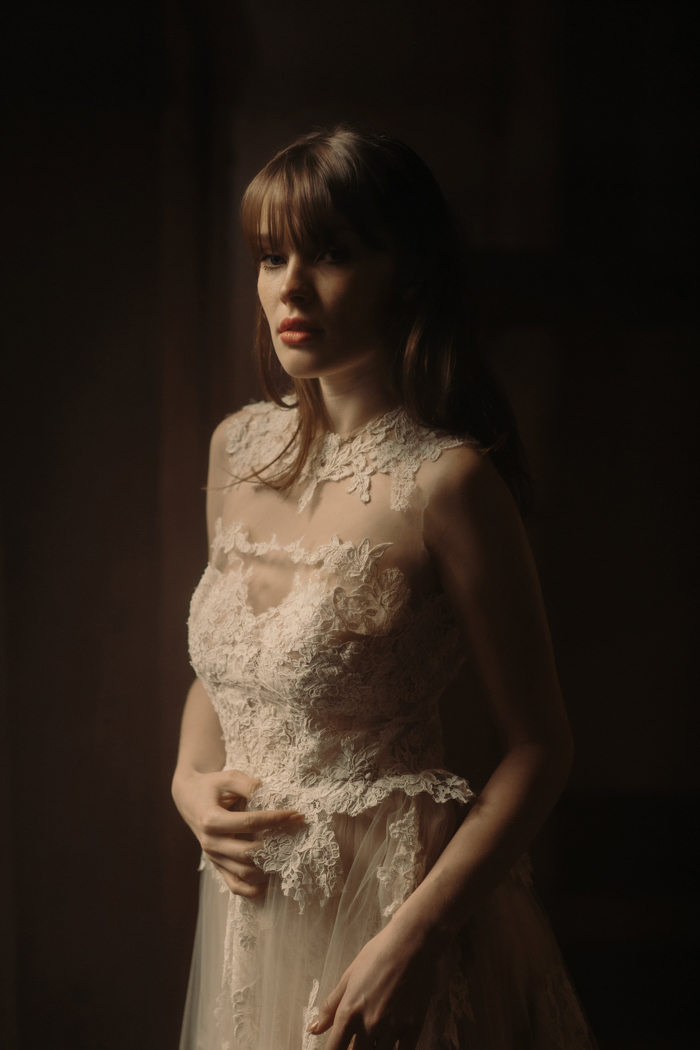 We are both musicians and travel quite often around the world, even separately. So we really wanted to find some quality time for the two of us only and spend a couple of days just being together. We actually perfectly knew how we wanted our wedding to be: intimate, adventurous and fun. And surely with our favorite music as our background. So planning wise that wasn't a lot we did, except for choosing our photographers, the perfect location and the most dreamy dresses! (We both love fashion, me, Alexandra especially that is why I picked 2 dresses instead of 1!)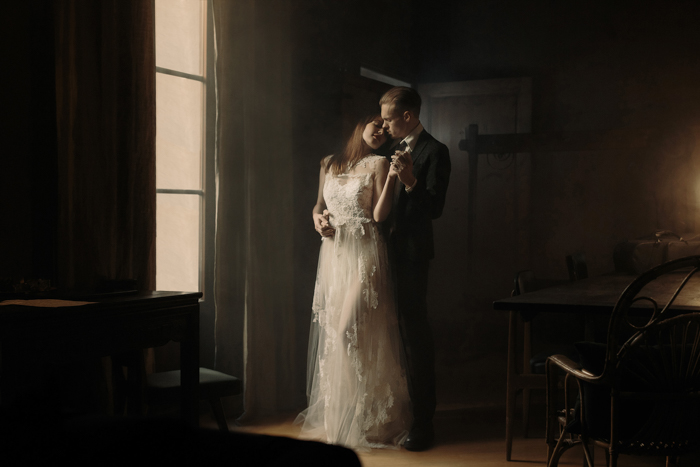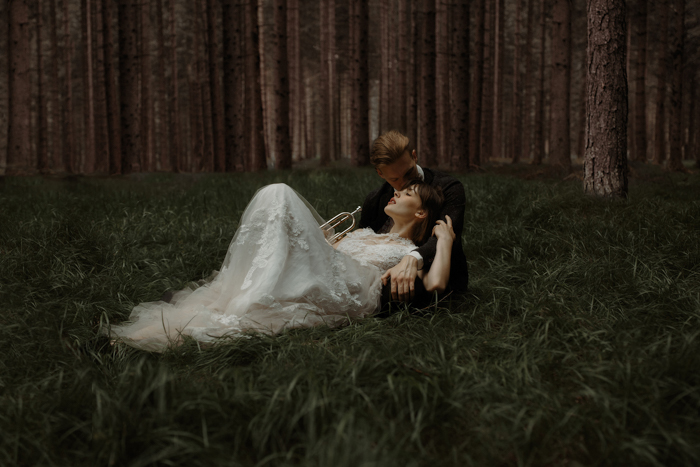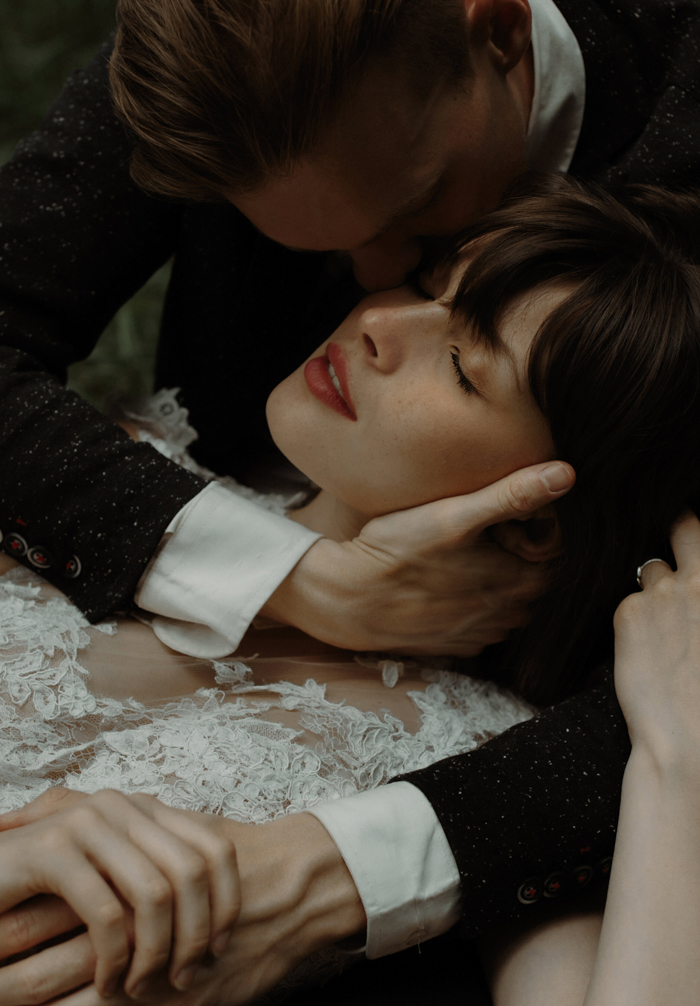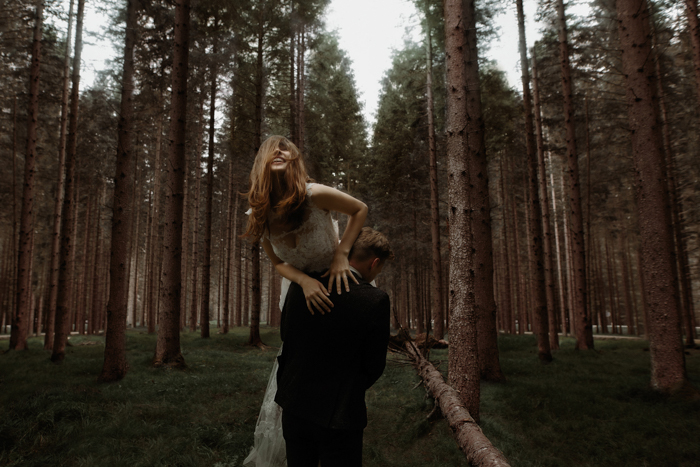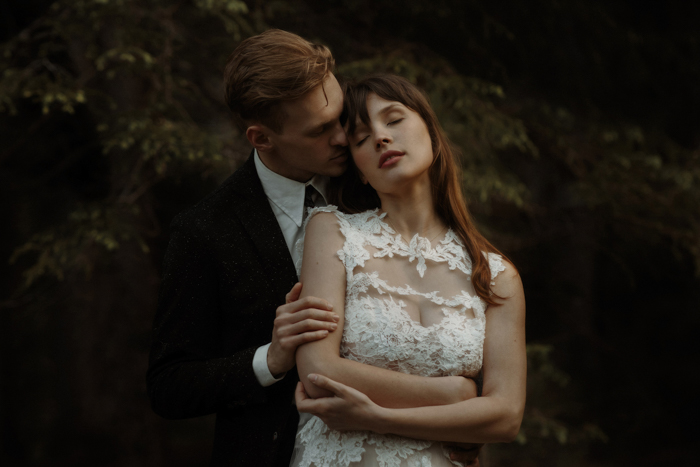 Being both quite sensitive towards art the research of the right photographers meant a lot to us. We felt we needed someone who was able to express our feelings (with his own vision) differently from most of the "wedding photographers" we found on internet. It took a while to find the perfect fit, til we find the perfect fit in The Ferros. Two incredible human beings and amazing artists who made such an artwork! So for us the research of the photographer has been quite crucial. Nico and Vinx are now our best friends. Really. They made our days a dream, they have been able to get so close to us as persons and as artists that we still cannot believe our eyes when we see those pictures. What they have created is something we will treasure for ever, it has been a magical chemistry among the four of us. I still don't know how to describe it but it has been one of the best experiences of our life.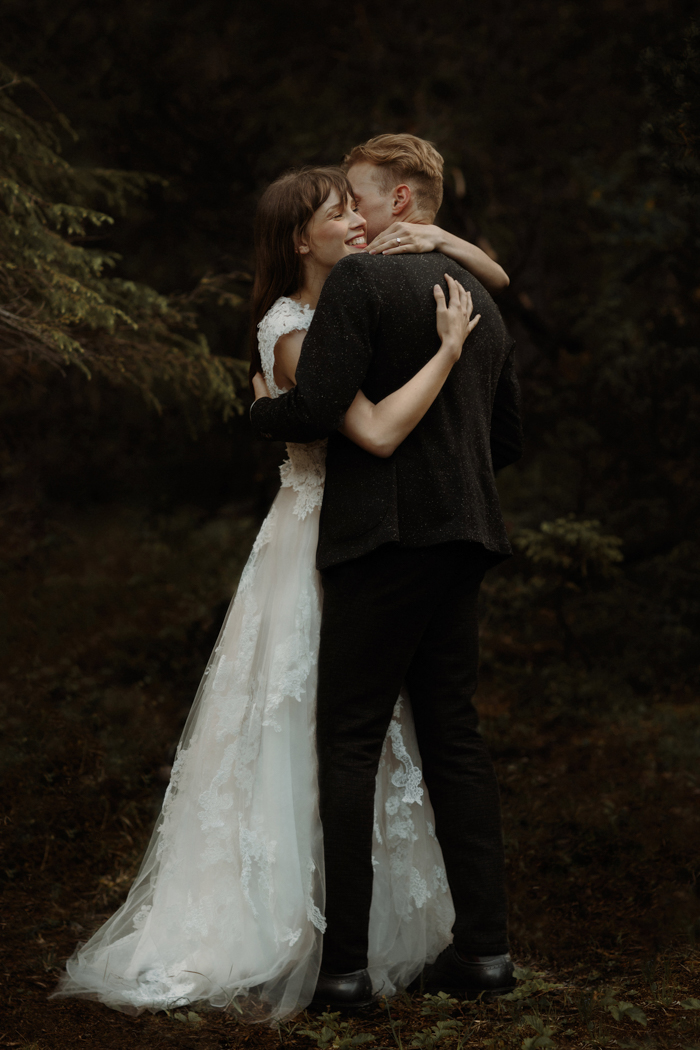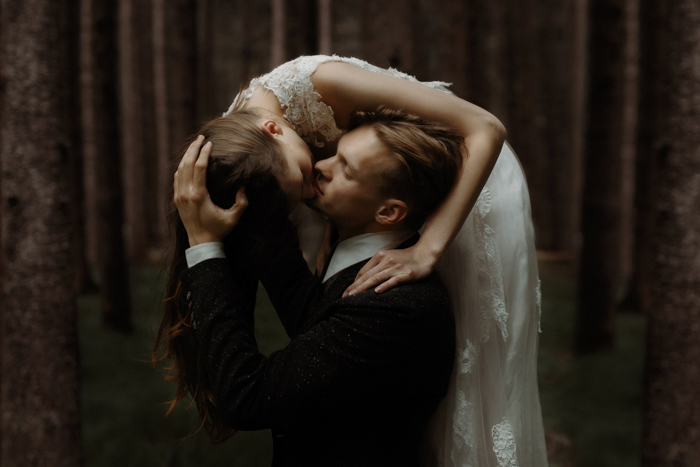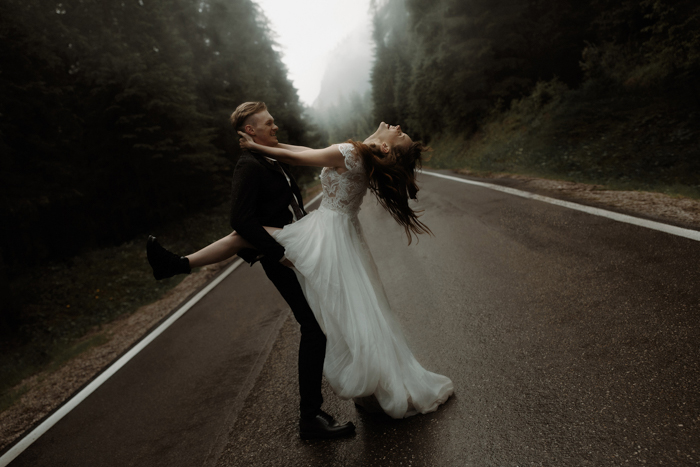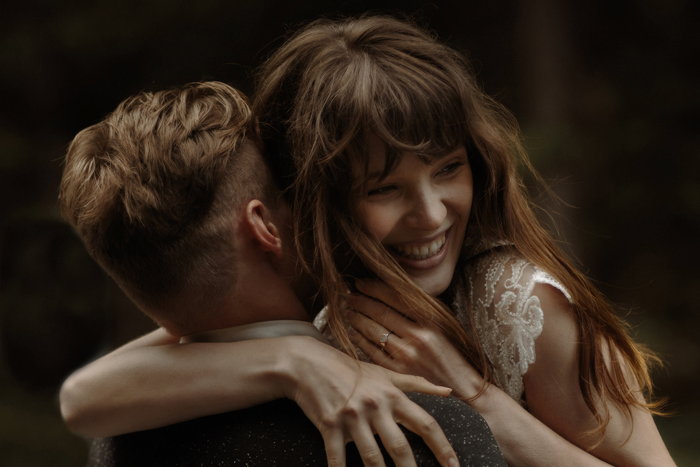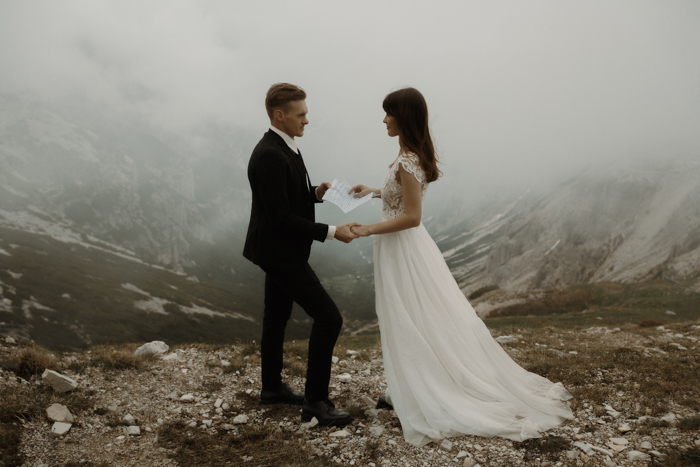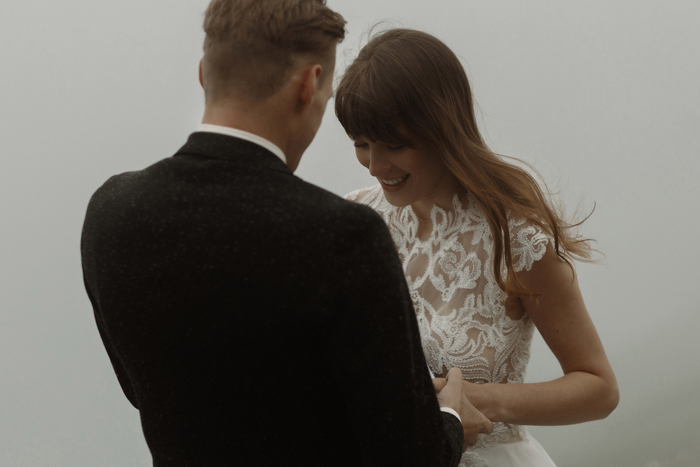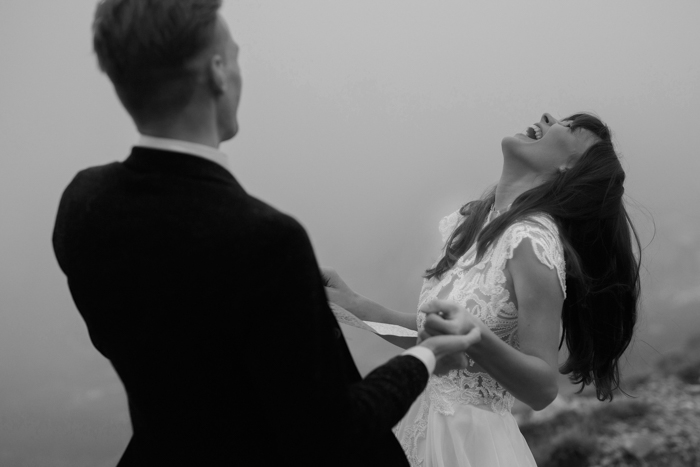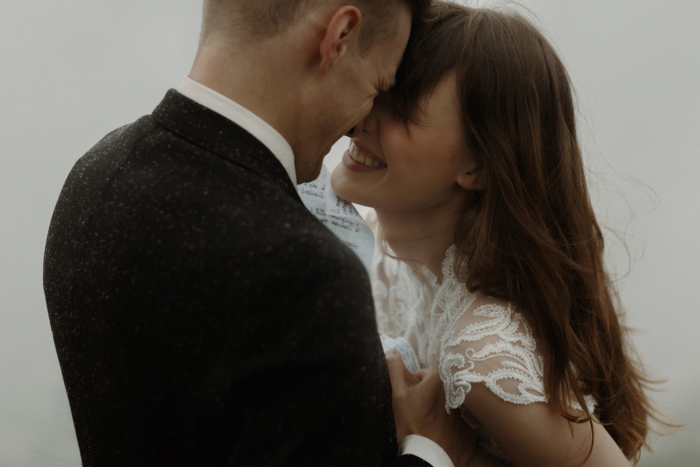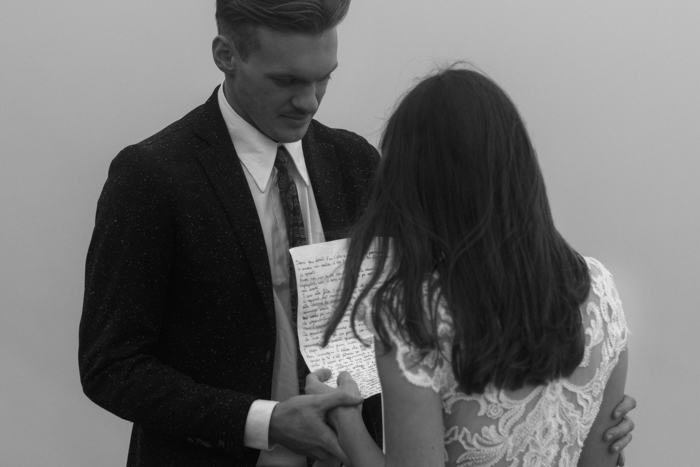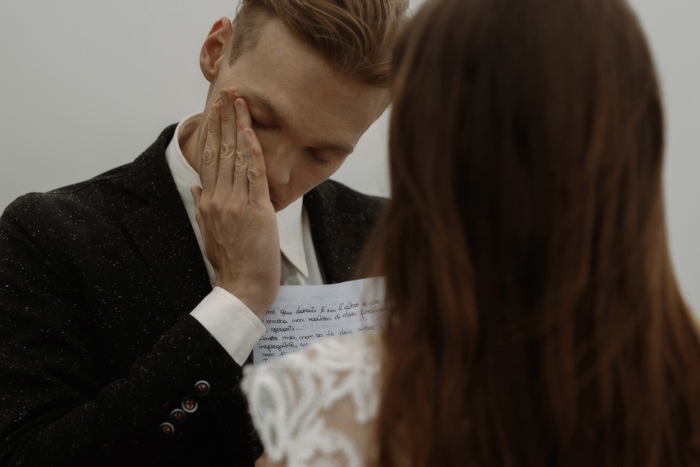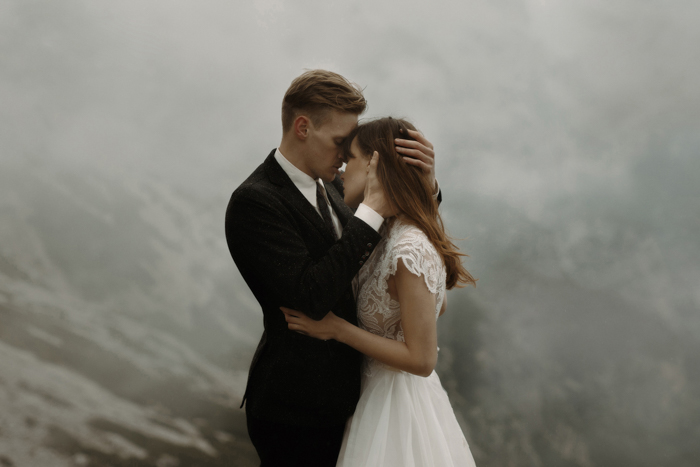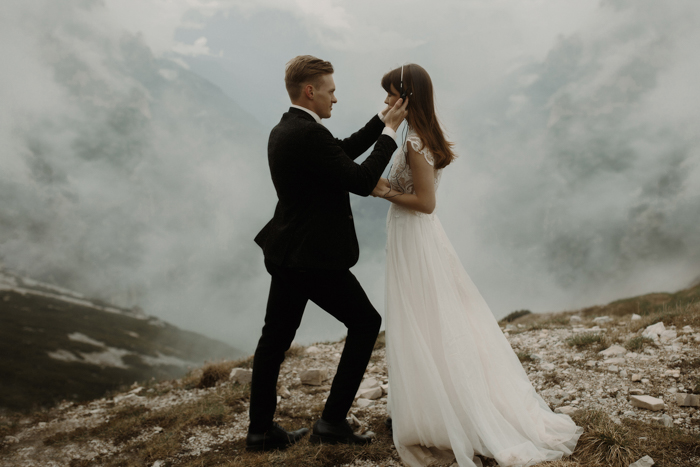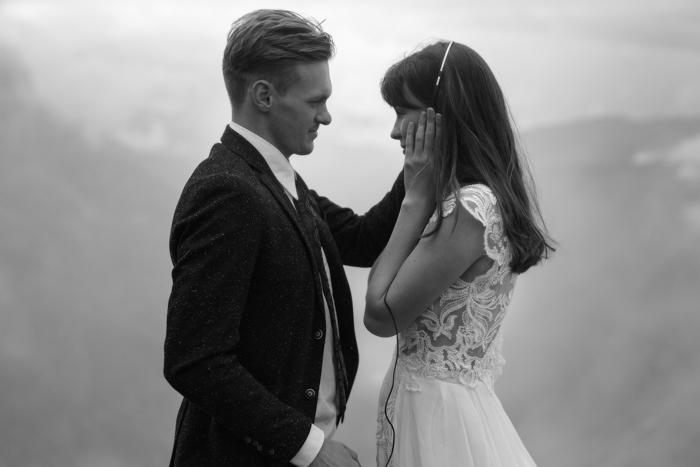 We decided to read our vows to each other, so we did. I actually wrote them on a piece of paper a couple of days before. The most intense moment (and most unpredictable too) one was when Leif pulled out his music cassette and let me hear a song he wrote for me as his vows! I literally couldn't handle my tears…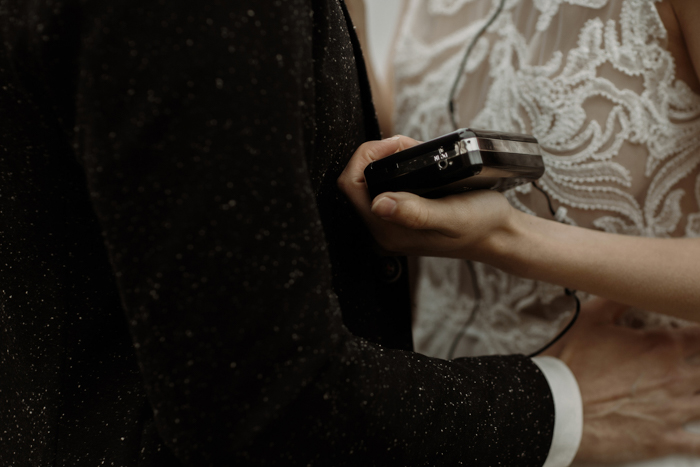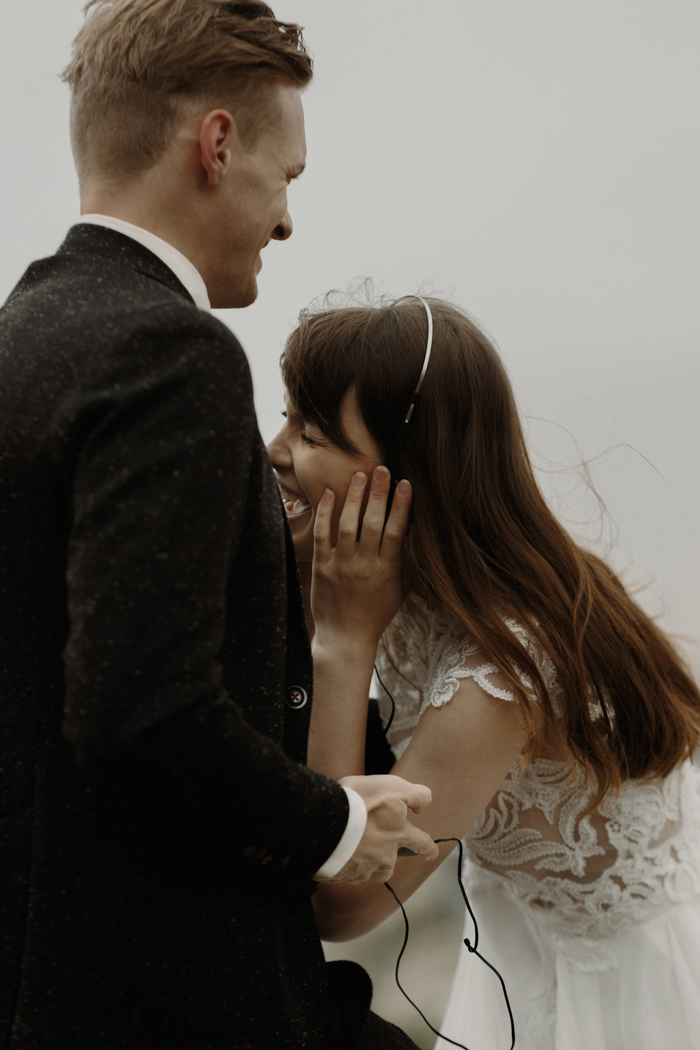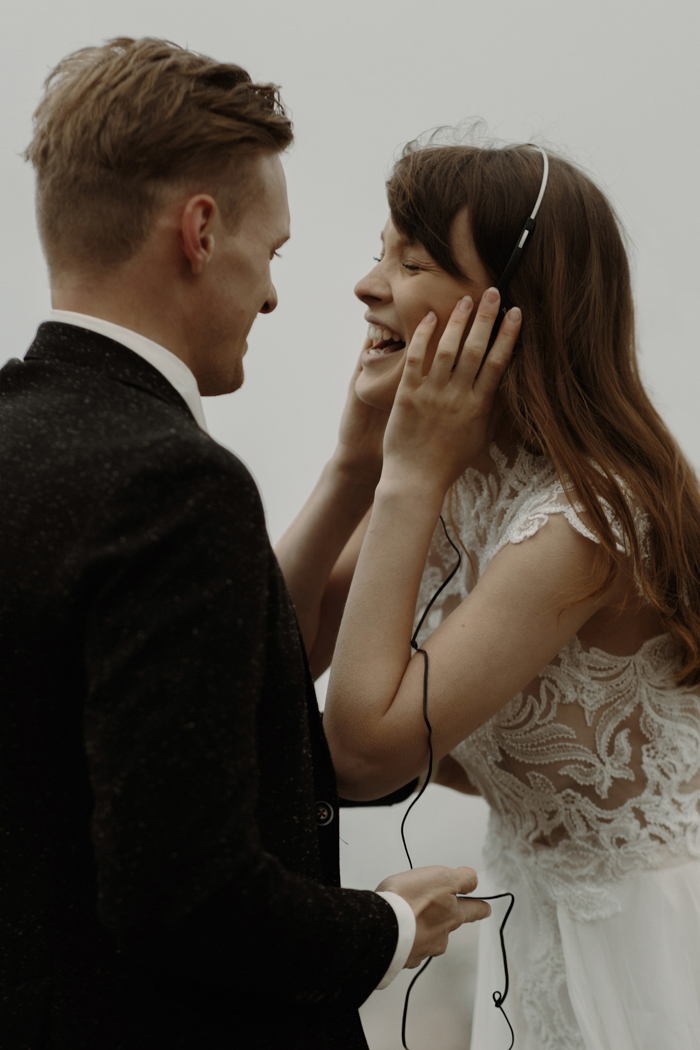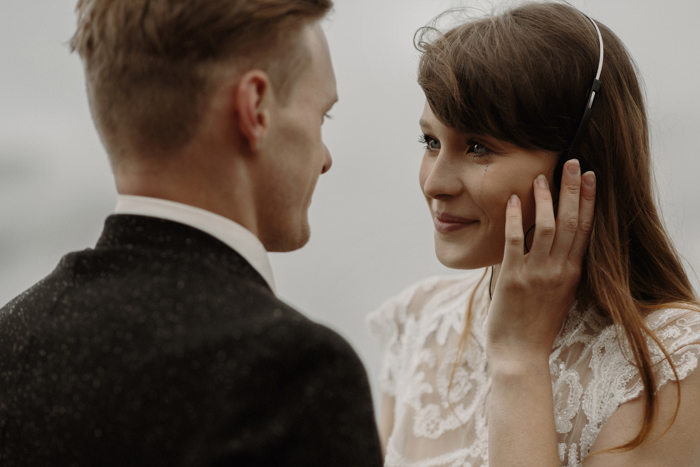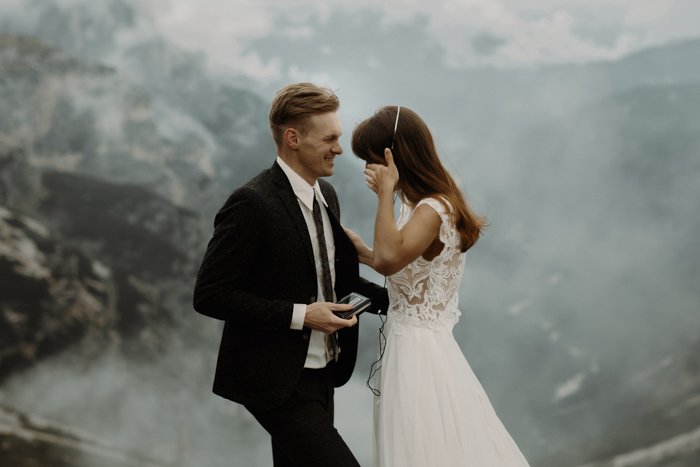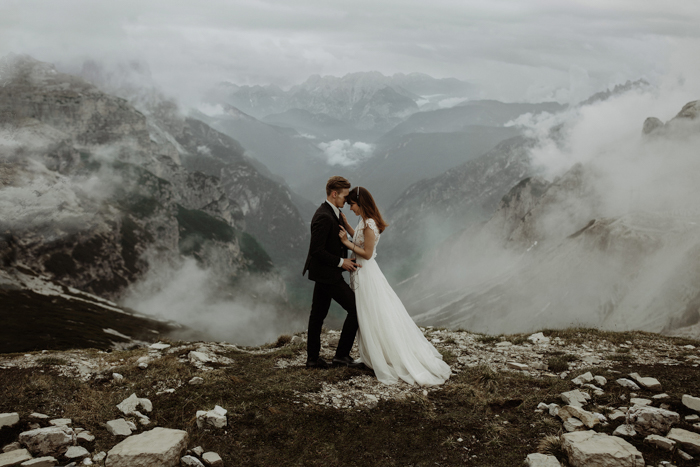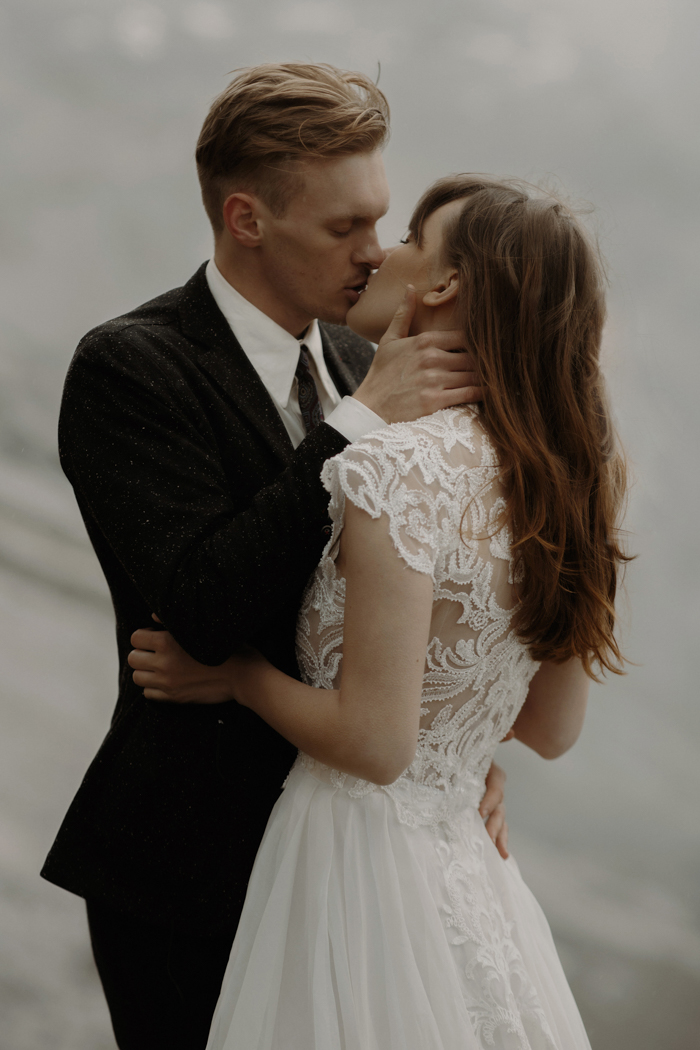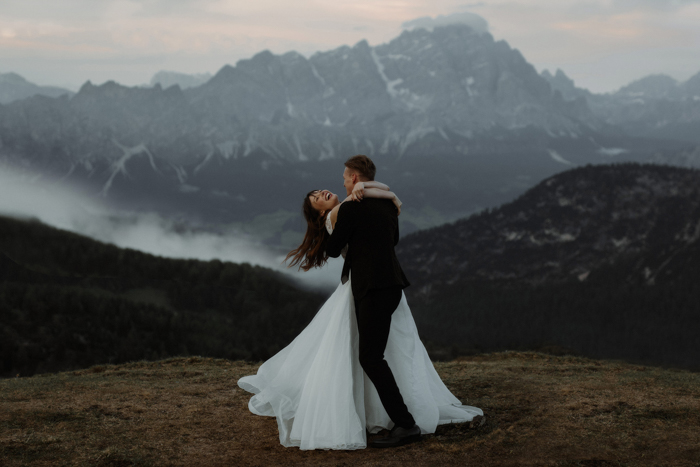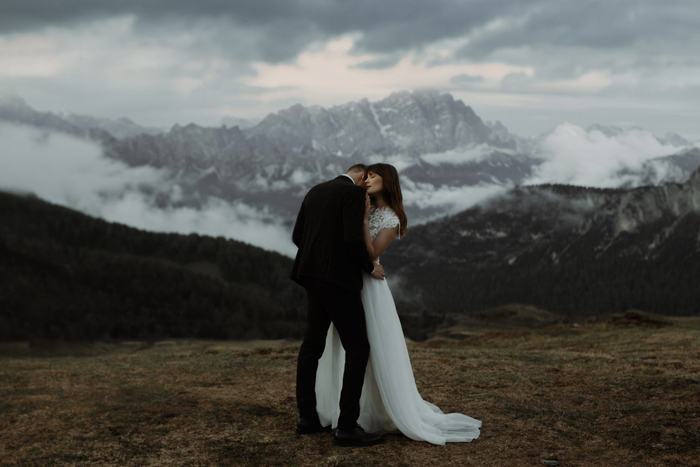 Congratulations, Alexandra and Leif, and thank you for sharing your special day with Junebug! Inspired by Alexandra's handmade gowns? Here are the best Etsy wedding dress shops for handmade gowns.